Sport Horses
| | | |
| --- | --- | --- |
| | | Sport Horses For Sale |
Stable Express can help you find the best sport horse to suit you, in our equestrian classifieds we have horses to suit all levels of Eventing, Showjumping, Show Hunters, dressage horses and the best sport horses.


High Offley Stud - Staffordshire, Sport Horse Breeder
At High Offley Stud we breed, produce and source top class sport horses from some of the best bloodlines Europe has to offer. We specialise in finding Show jumpers, Eventers and Dressage horses for the professional market, as well as quality horses for the keen amateur.

At our premises, in Staffordshire, we offer excellent trial facilities and provide a personal service of sale to suit your individual needs. Please do not hesitate to contact us with any questions or enquiries 07811 329229 or email Highoffleystud@yahoo.co.uk.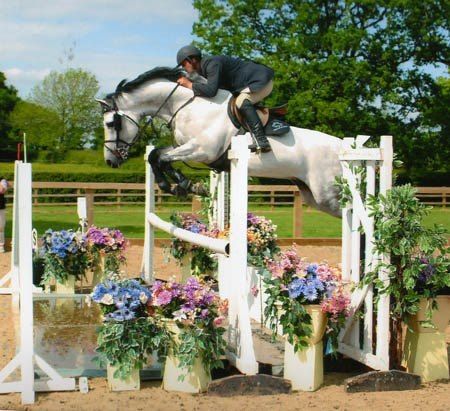 High Offley Stud - Eventers For Sale
High Offley Stud is a family run business based in Staffordshire in the West Midlands. We specialise in producing and selling top quality sport horses and eventers for sale. #Eventers For Sale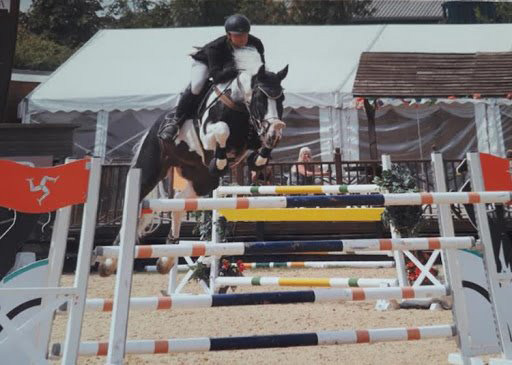 High Offley Fernando (Kannan x Samber) - Coloured Showjumping Stallion
A coloured showjumping stallion High Offley Fernando has a proven competition record, jumping in 1.40m competitions, sired by the great Kannan he is the perfect choice for anyone wanting to produce a sport horse with a bit of colour #Stud Farms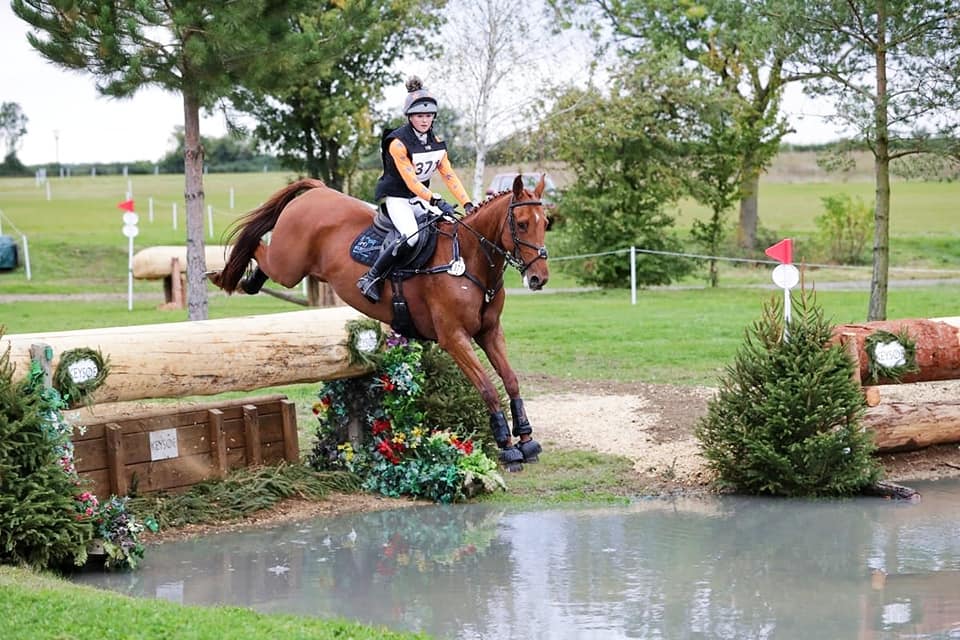 Verdi`s Sport Horses
Sport Horse Sales, Competition and Training Livery Horse Rehabilitation and Therapy Based near Caythorpe, Lincs. 07791934738, Frieston Heath Lane NG32 3HD Grantham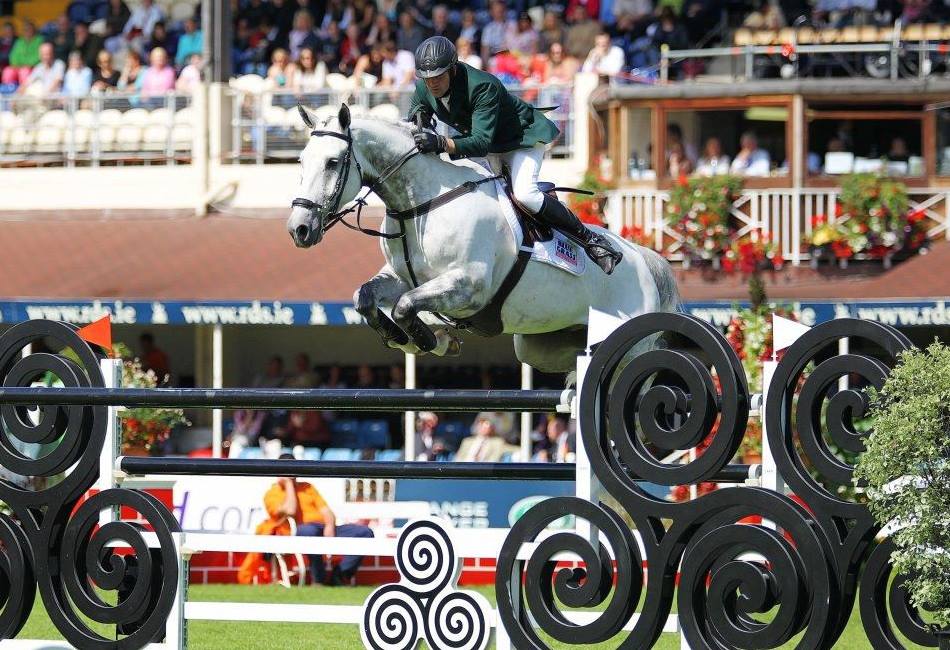 Smyth Sport Horses
Quality sport horses are produced, competed with, and sold for all levels of competition. We have a wide range of horses to suit the amateur rider, right up to Grand Prix level. 4 Derg Rd, Victoria Bridge, Strabane BT82 9JW, UK, 07714 952401, peter@smythsporthorses.com


QC Sport Horses
Top Quality showjumpers, eventers, dressage and sport horses for all discipline`s, Cargo, Carlisle, Cumbria, CA6 4AW, United Kingdom, 07771 556132, qcsporthorses@aol.com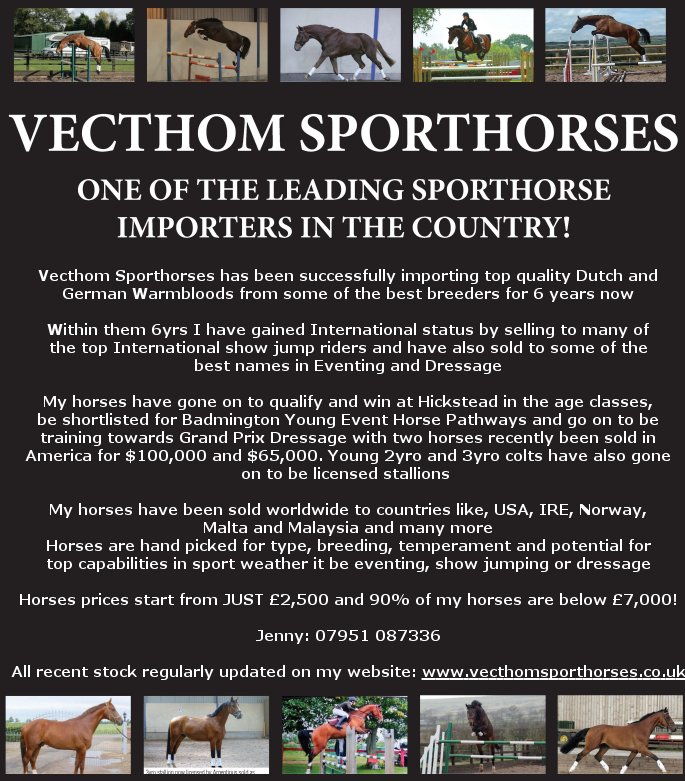 Vecthom Sporthorses
One of the Uk`s leading sport horse importers, vecthomsporthorses@yahoo.com, +44 7951 087336 / Vecthom Sporthorses, Cheadle equestrian centre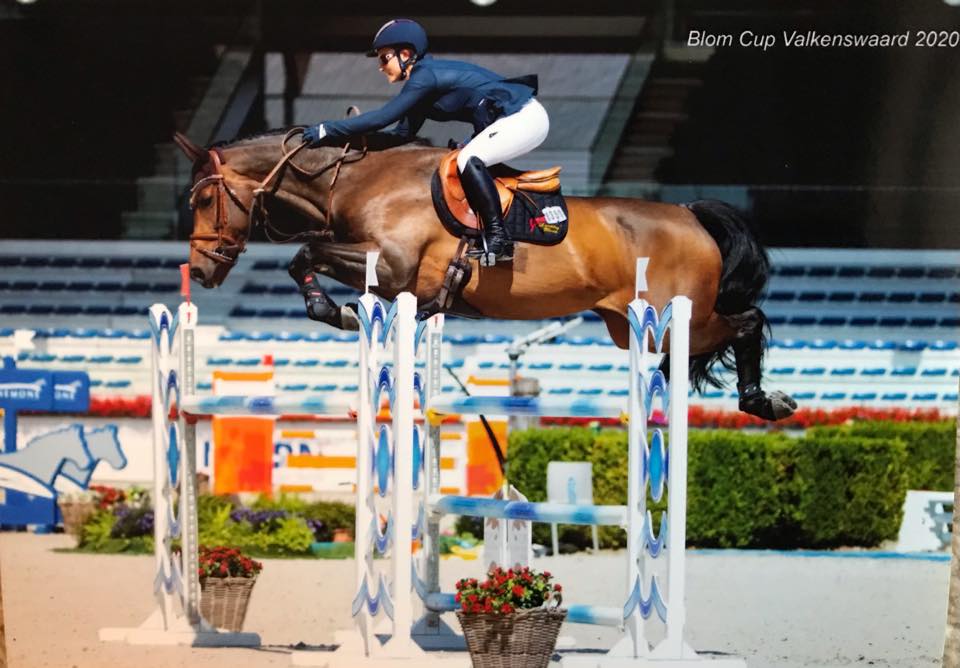 Lambley House Sport Horses
Lambley House Sport Horses is a family run business where we breed, produce, compete and sell top quality competition horses. Our aim is to breed the highest quality of horse using top class stallions and proven jumping mares with world class bloodlines. 07711 310031, enquiries@lambleyhouse.co.uk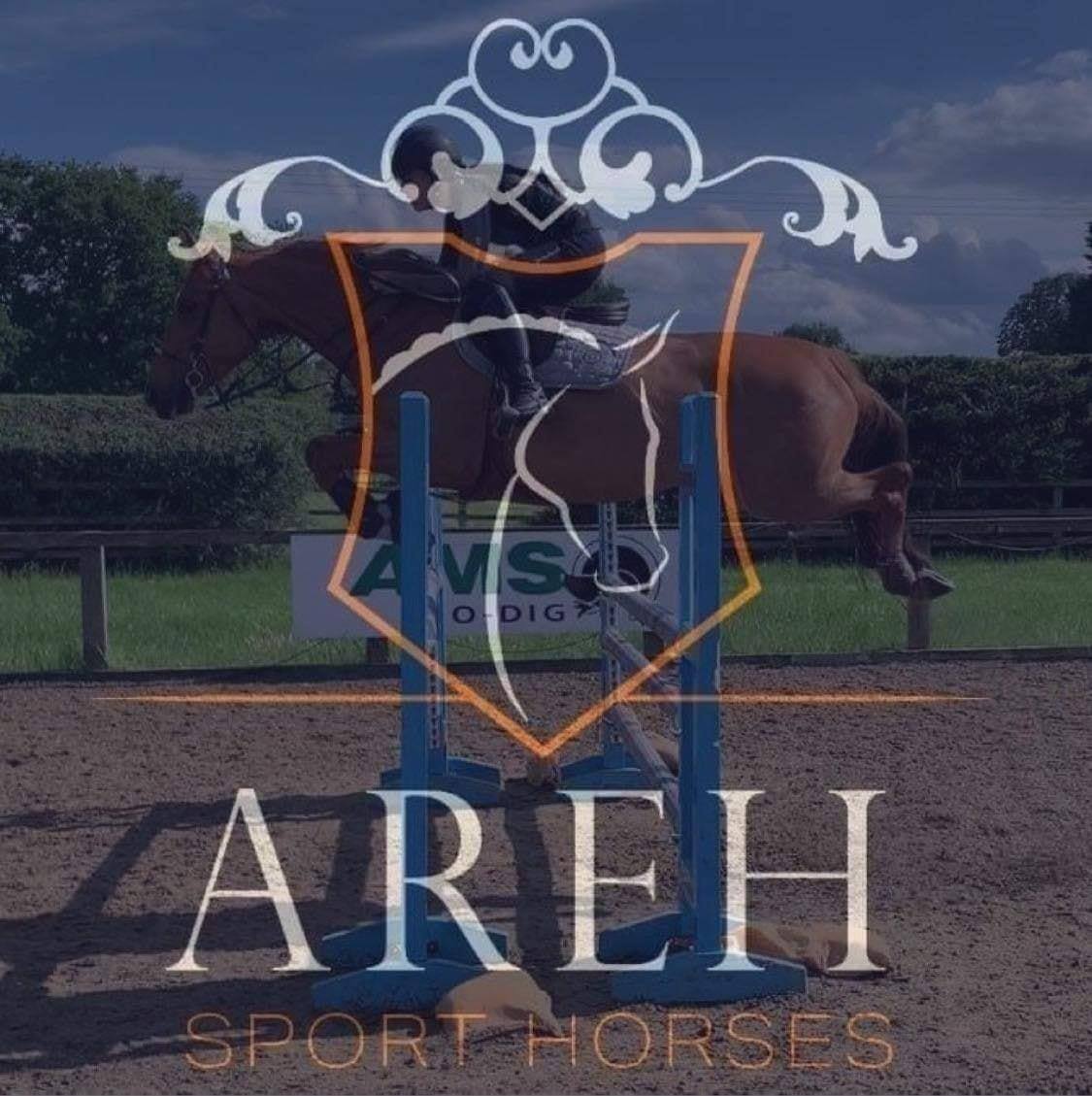 Areh Sport Horses
Here at Areh Sport Horses we cater for breaking/schooling/selling and competition livery for all types of sport horse. Freelance rider also available. 07759 654866, danimariepoole@outlook.com, WA34NQ Warrington, UK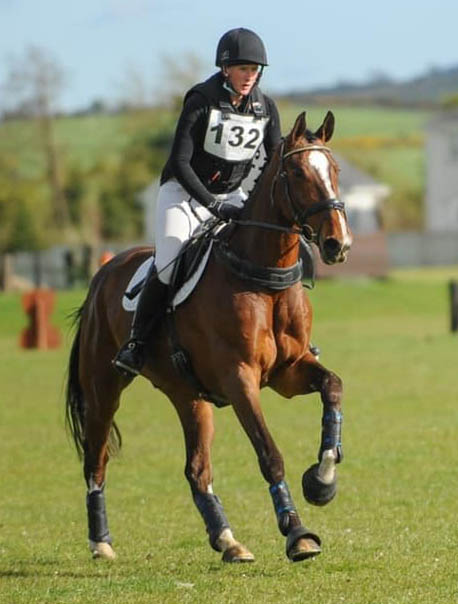 Ardeo Sport Horses
ARDEO Sport Horses sources, produces and sells sport horses of all levels and ages for show jumping and eventing. +353 86 806 6169, neil@ardeosporthorses.com, Ardeo Sport Horses Wicklow, Ireland A63 CK07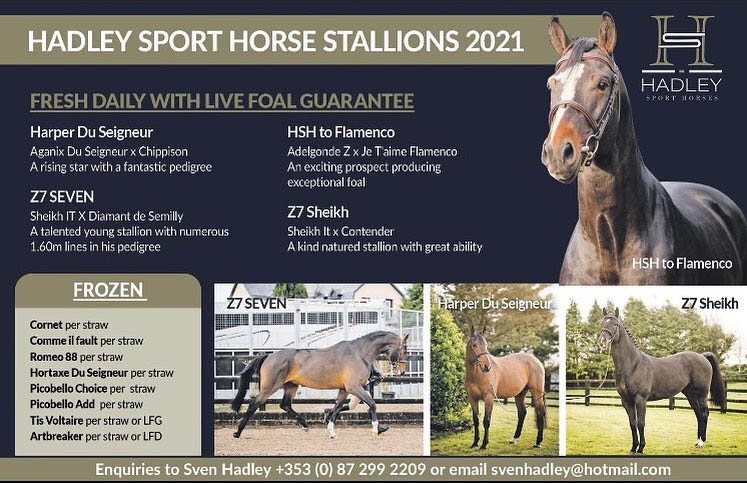 Hadley Sport Horses
Hadley sport horses is a family run business based in Galway Ireland . Our aim is to breed and source top quality sports horses. We have a great reputation for selling quality horses world wide. +353 87 299 2209, svenhadley@hotmail.com, https://hadleysporthorses.net/ Moycola House, Craughwell, Co Galway, Ireland, H91XE9W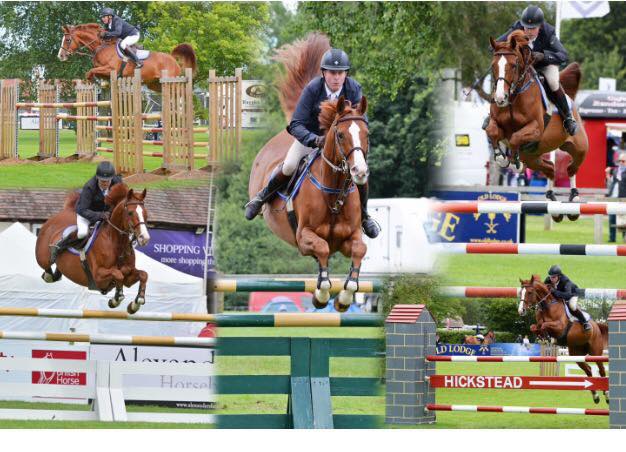 GreyGates Sport Horses
All types of livery available, competitive and reliable. Happy horses, happy owners! Come and see for yourself. Sumer grazing, winter turnout, mornings done, full livery when necessary, free Oakhill vet callout on monthly basis, onsite farrier, saddler, sports massage therapist, instructor, sport horses for sale and horse transport specialist!.


Astrid Bolton Sport Horses
Astrid Bolton sport horses, contact Astrid on +44 (0)7966443207, Warmblood, Show Jumpers, Dressage, Eventing and Showing. Training of horse and rider. astridbolton@aol.com, Mere Court Stud , Mythop Road FY4 4XB Weeton, http://astridbolton.com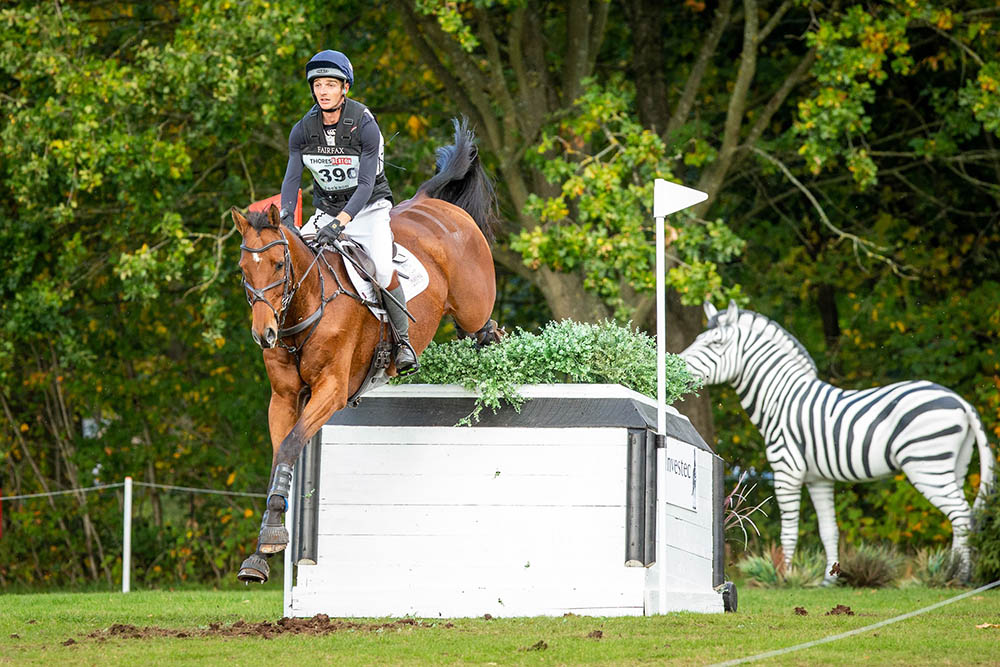 Hambro Sport Horses
Hambro Sport Horses - Breeding, sourcing and producing talent for talent, info@hambrosporthorses.com,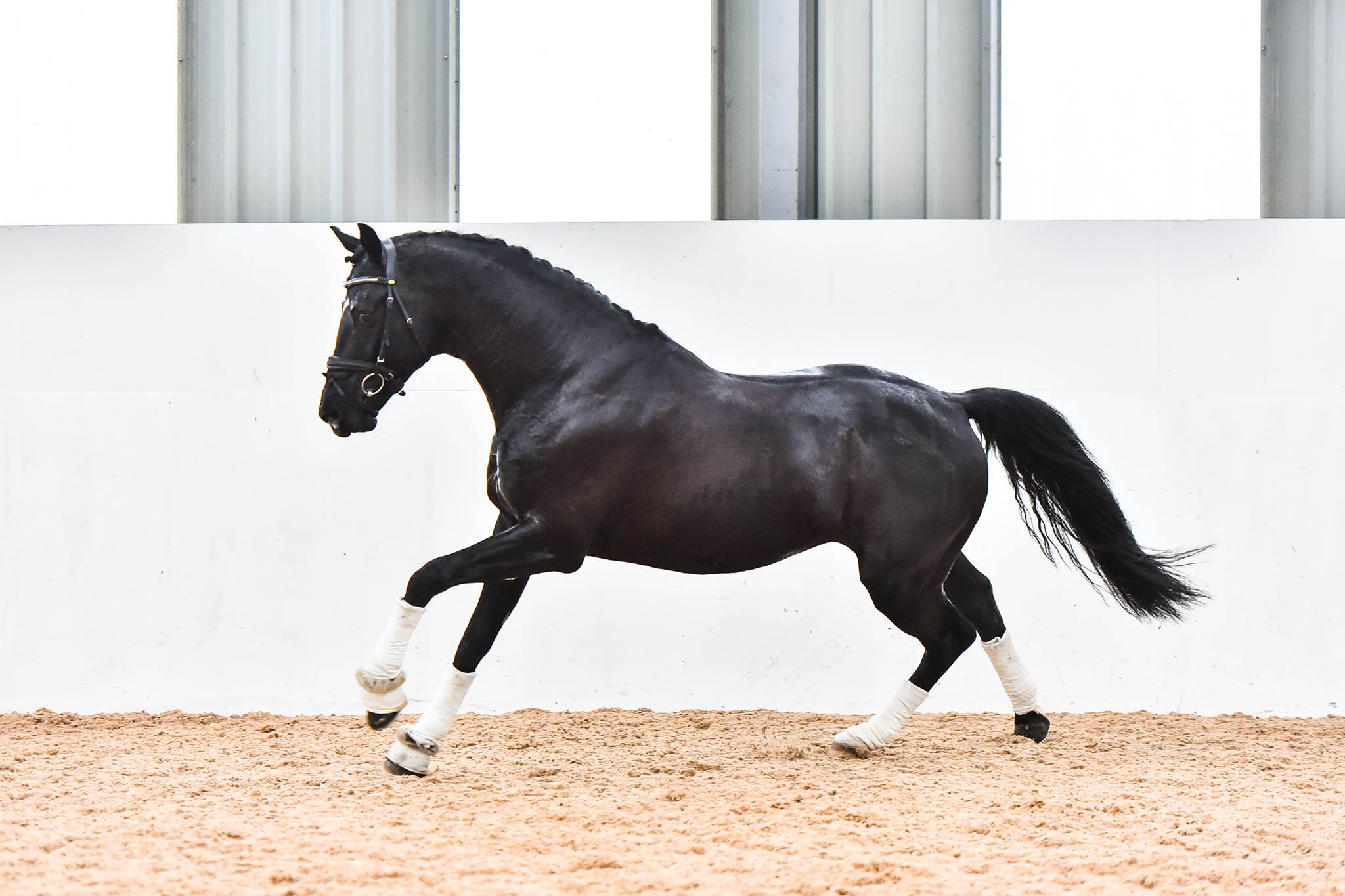 So Very Sport Horses
Stallion at Stud Devivio. 2012, 165cm Homozygous Black Oldenburg AES Licensed. By the Olympic Team horse Desperado NOP/ Vivaldi x Rohdiamant/Rubenstein. Already the sire of Elite foals 07884 450227, soverysporthorses@gmail.com, So Very sport horses http://www.soverysporthorses.com/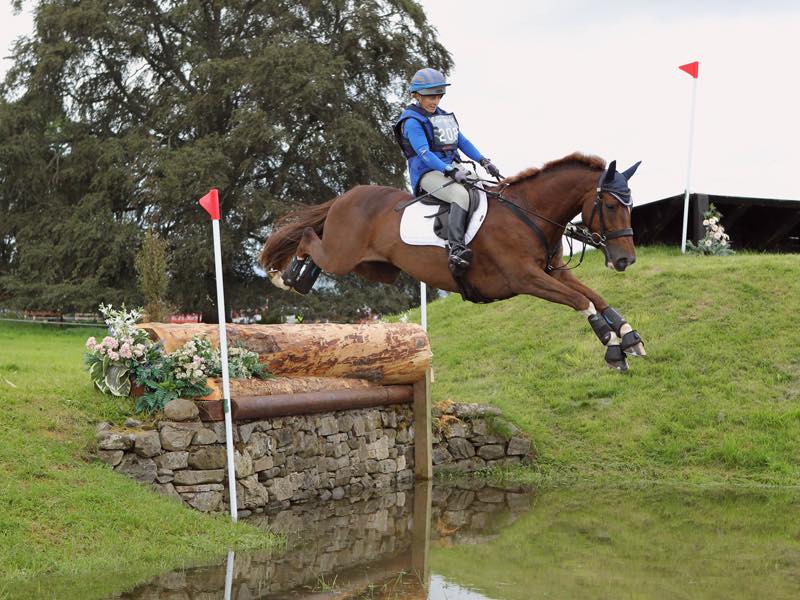 Tinderbox Sport Horses
Tinderbox sport horses specialise in producing quality horses for sale. We also offer schooling, selling and competition packages. Private and group lessons also available. 07966 218774, tina.canton@icloud.com. Tina Canton. The Tinderbox, Beckingham Rd, Coddington, Newark NG24 2QU Newark


Geraghty Sport Horses
Geraghty Sport Horses source and produce Irish bred horses for hunting, eventing and general riding purposes. +353 87 412 8395, contact@geraghtysporthorses.com, http://www.geraghtysporthorses.com/, Geraghty Sport Horses, Bellew Lodge, Rathfeigh, Tara, Co Meath, Ireland. C15 R6HY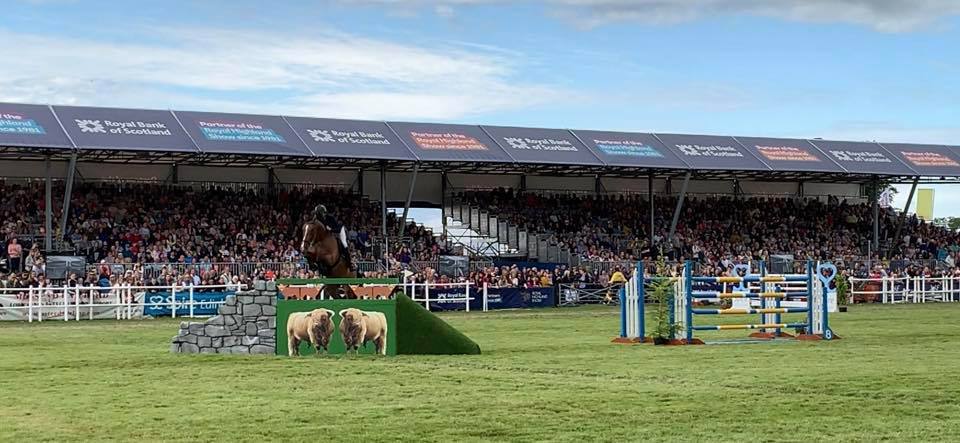 Wainwright Sport Horses
Home of Harry Wainwright - Results up to 3* GP level - A family run yard with the intention of producing/competing/selling top class competition horses. - Please contact +44 7794328334 for any enquires. Wainwright sport horses, 07794 328334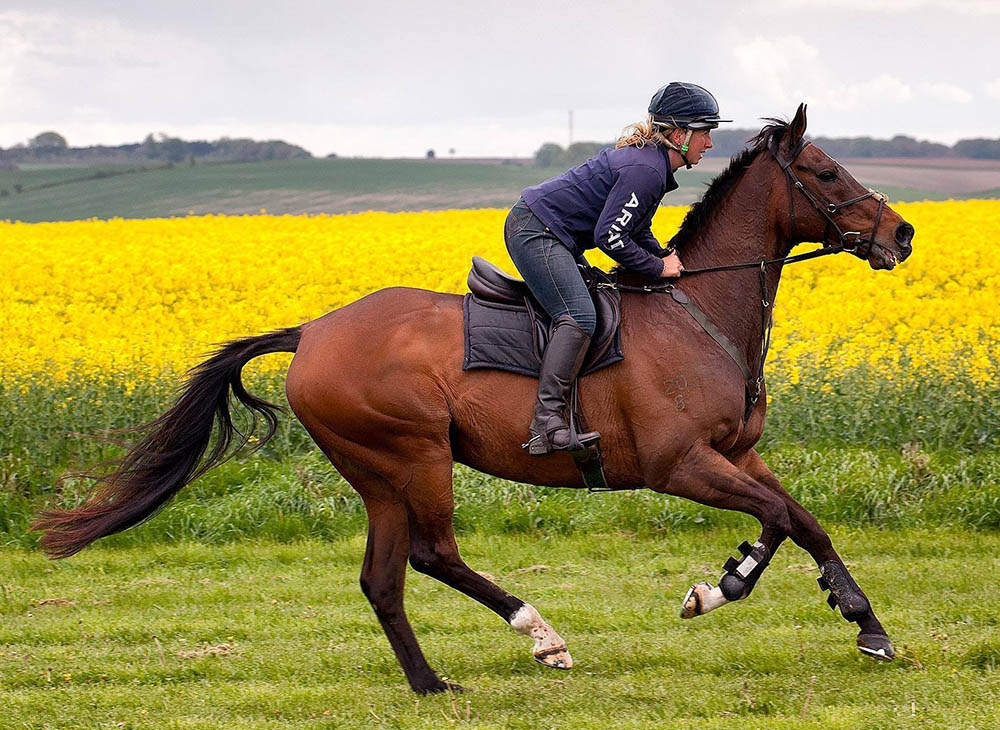 Pentire Sport Horses
Pentire sport horses is an International Event / Livery yard based nr Basingstoke in Hampshire. It is based in a stunning environment with fantastic facilities. We have access to some of the best riders and trainers in the World. We also offer livery. 07774 135709, info@pentiresporthorses.co.uk, Lilly Mill Farm, Mill Lane, Sherfield-on-Loddon, Hampshire, RG27 0DJ, http://www.pentiresporthorses.co.uk/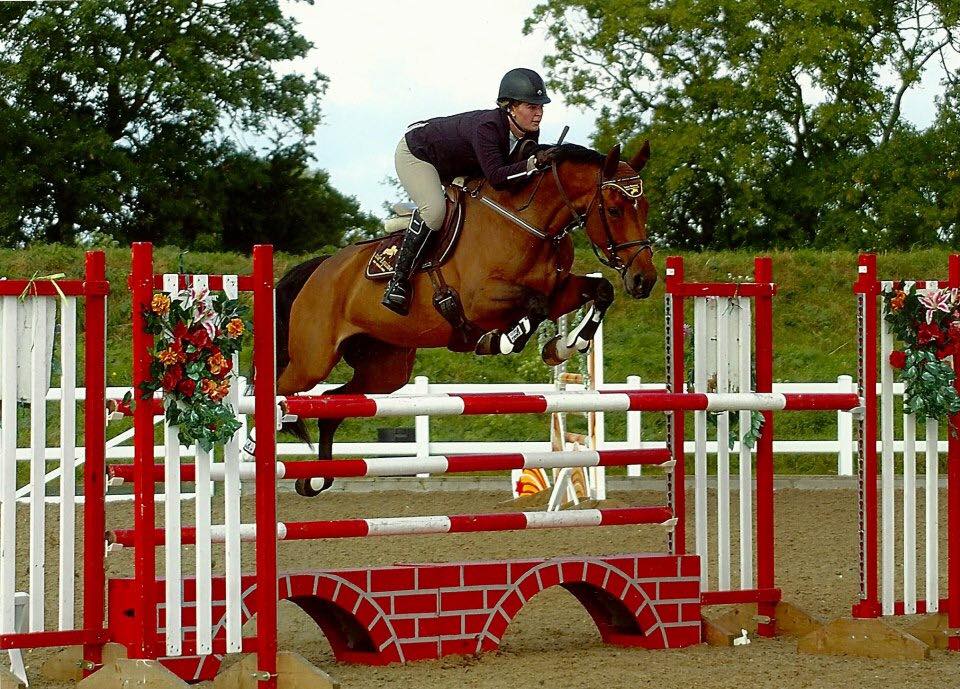 JCH Sport Horses
Jade Chloe Hall Showjumper and producer of sport horses. Specialising in backing and producing young horses for the future. jade_hall321@hotmail.com, 07743 217484, Keepers Lodge, Westley Mill, Binfield, Berkshire, UK,RG40 5QU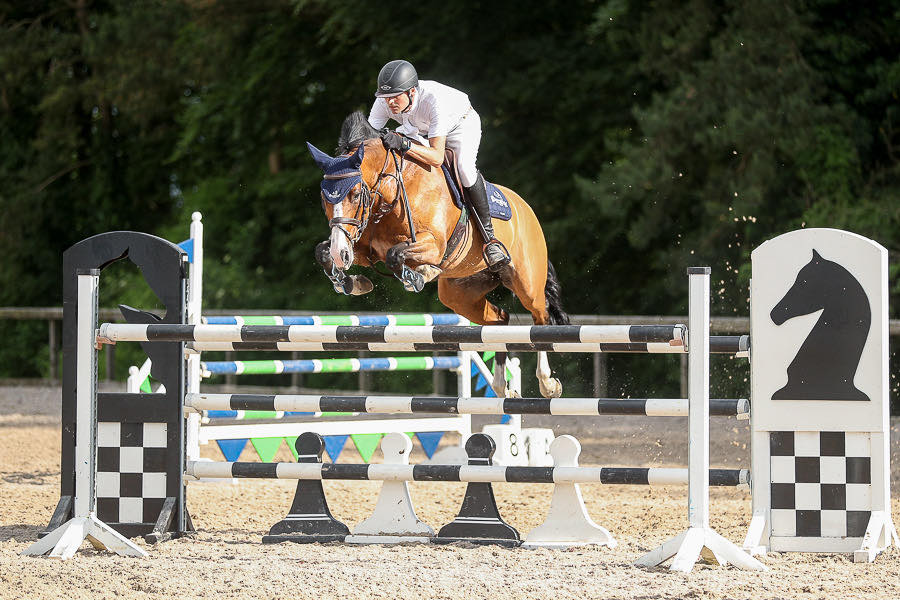 Campbell Sport Horses / Nick Campbell Eventing
sport horses for sale, specialising in horses for eventing, 07889 984303, The Court Yard Stud Letcombe Regis, Nr Wantage, Oxon, OX12 9JQ , nickcampbelleventing@gmail.com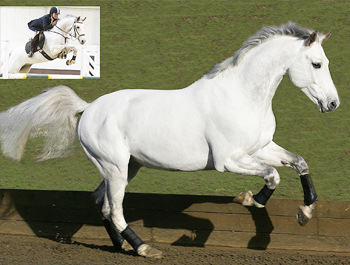 Silvester
A stallion with an excellent pedigree (Carthago Z x Voltaire) and a proven track record producing foals and sport horses of the highest calibre :- Call 07779 217 215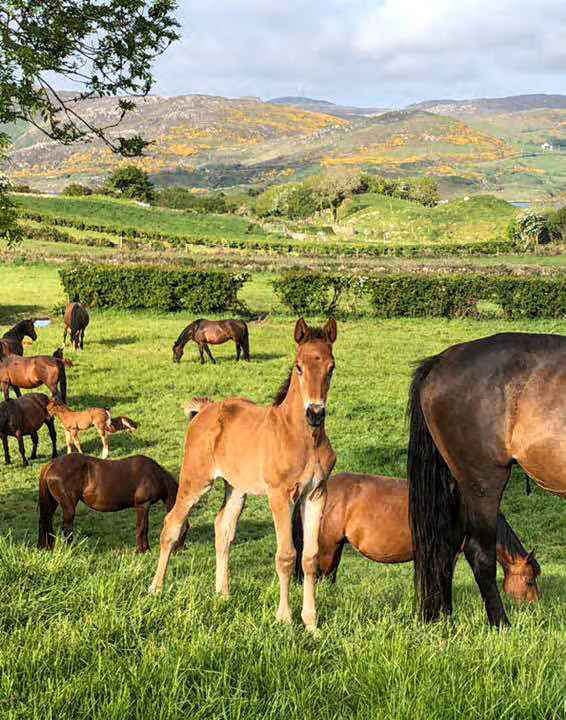 Ballyheerin Sport Horses
Our passion for breeding sport horses is reflected in the success of Ballyheerin horses both at home and abroad. Ballyheerin, Fanad Letterkenny, Ireland Co Donegal / +353 86 842 7988, info@ballyheerinsporthorses.com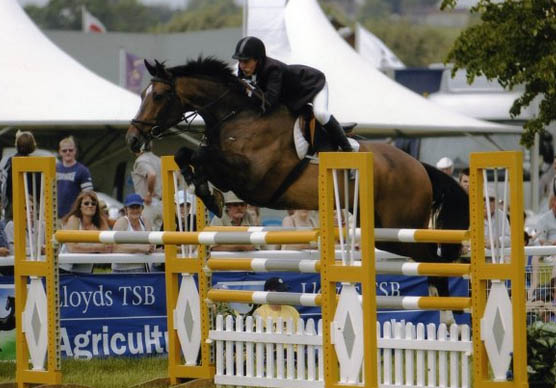 Mark Edwards
40 years of producing high performing horses, the MARK EDWARDS SHOWJUMPING TEAM is based in Llandow near Cowbridge, Vale of Glamorgan. Sponsored by Ecoflor. 07593 325181 / markedwards261@hotmail.com # sport horses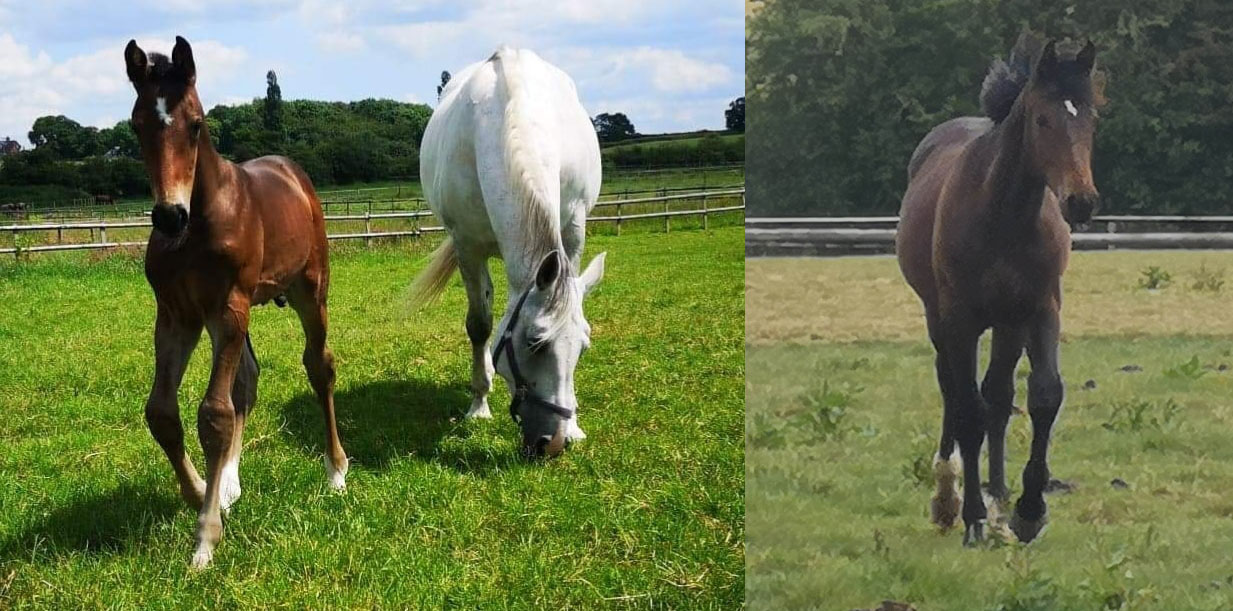 Colts For Sale | Colt Foals, Yearlings and Two Year Olds
A coloured colt 2 year old for sale and colt foal for sale :- both sired by High Offley Fernando (coloured stallion jumping 1.40m, sired by Kannan), 2 year old out of an Animo mare while the colt foal is out of a Nabab de Reve mare. A rare opportunity to purchase a colourd youngstock with excellent sport horse pedigree.
2 potential stallions, excellent pedigree and excellent temperaments, come and visit, will definitely fall in love with these to boys, extended family can be viewed including there sire, dam and brothers and sisters.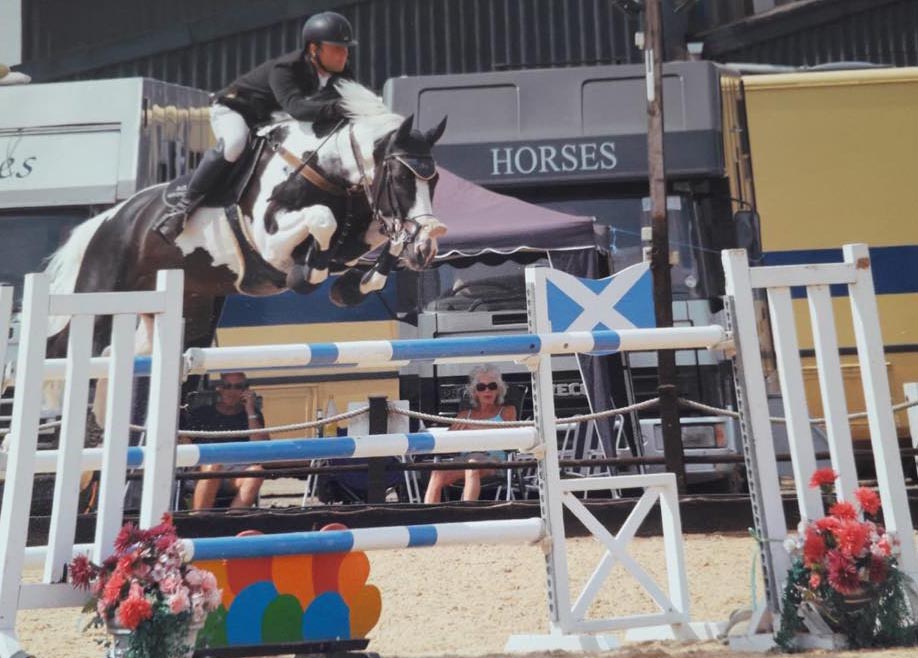 Coloured Stallions
Browse through coloured stallions at stud from the UK, Europe, USA and the rest of the world. From coloured sport horse stallions through to native breed coloured stallions.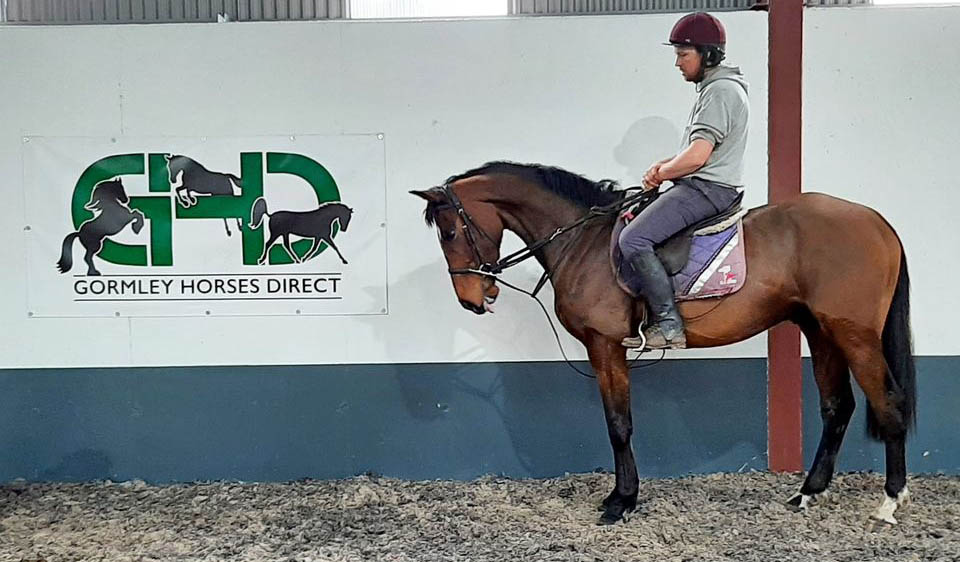 Gormley Horses Direct - GHD
Supplying genuine Irish horses ponies and cobs for generations! From easy riding cobs to competition horses we have or will have the horse for you.... +353 86 320 8015, mgormley@hotmail.com #sport horses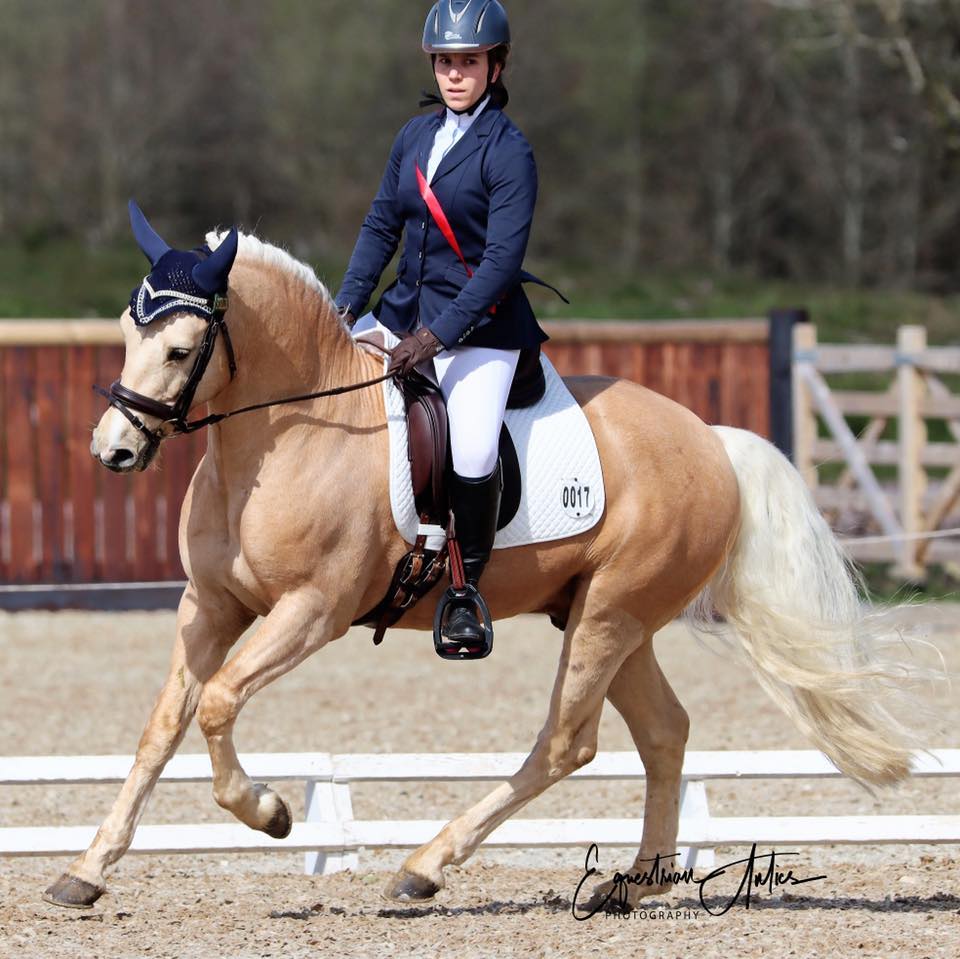 Avalon Sport Horses and Ponies
Top class 148cm ponies / Call : 0861 647460, shellkavo@gmail.com #sport horses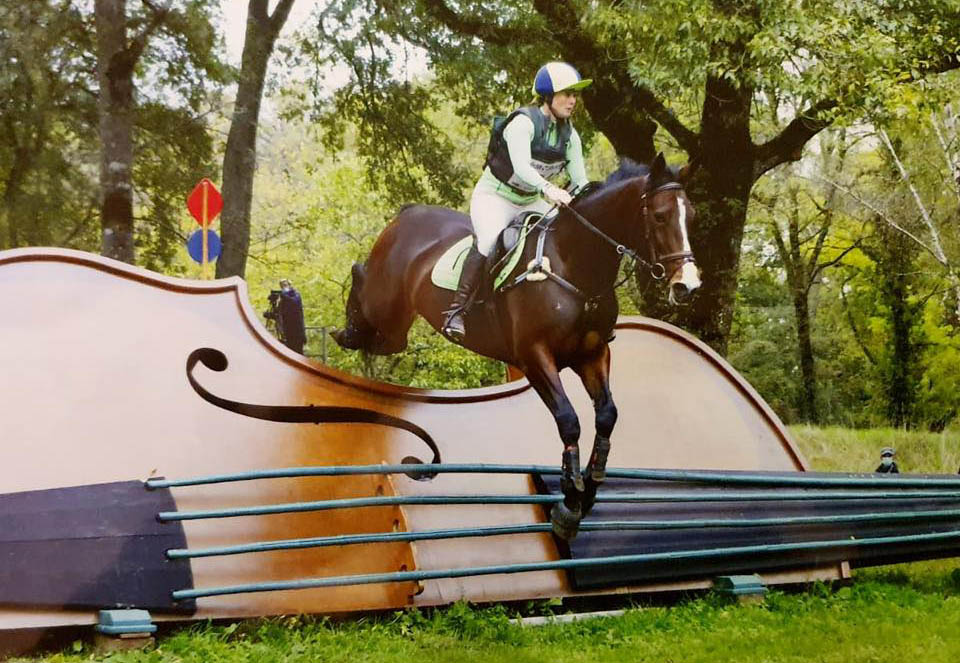 Ballygriffin Sport Horses
For all your enquiries feel free to contact us. Evan O'Connor 00353 (0) 87 623 0355 / Storm Oxley 00353 (0) 87 127 6967 / Email: Ballygriffinxcountry@gmail.com, Ballygriffin sport horses, Killavullen, Mallow, Co. Cork, Ireland. We are a 40 minute drive from cork airport or 60 minute from Shannon.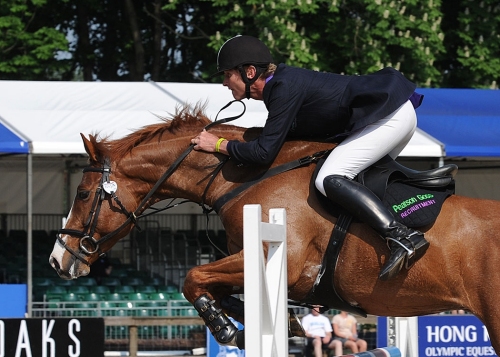 Paul Crago
Producing and competing showjumpers from novice to international level BS, UKCC and Excell talent coach. Horses taken to compete/school on behalf of owners. Call : 07775 710643, paulcrago@icloud.com #sport horses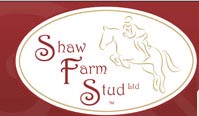 Shaw Farm Stud
Breeders and producers of world class sport horses . The home of the legendary Arko. Situated in the middle of Shropshire, info@shawfarmstud.co.uk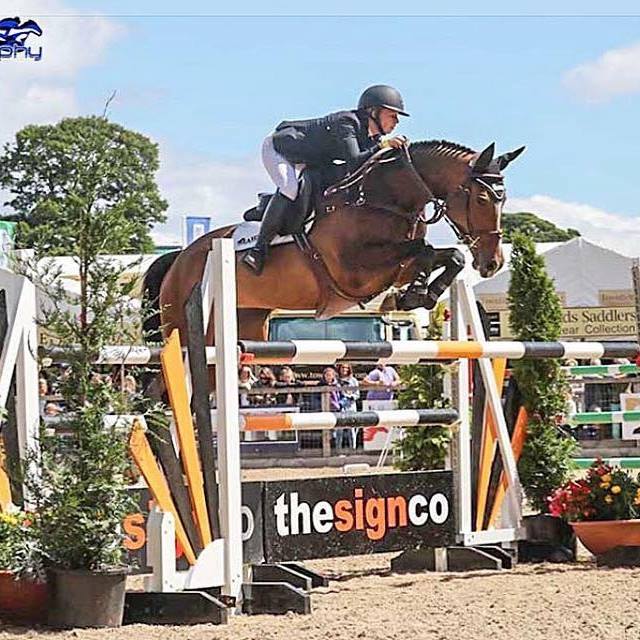 Maher Sports Horses
Maher Sports Horses specialise in the breeding, production, sale & competition of show jumpers. A professional family operating out of two yards in Deeside. Call : 07539 736817, bex_maher@hotmail.co.uk #sport horses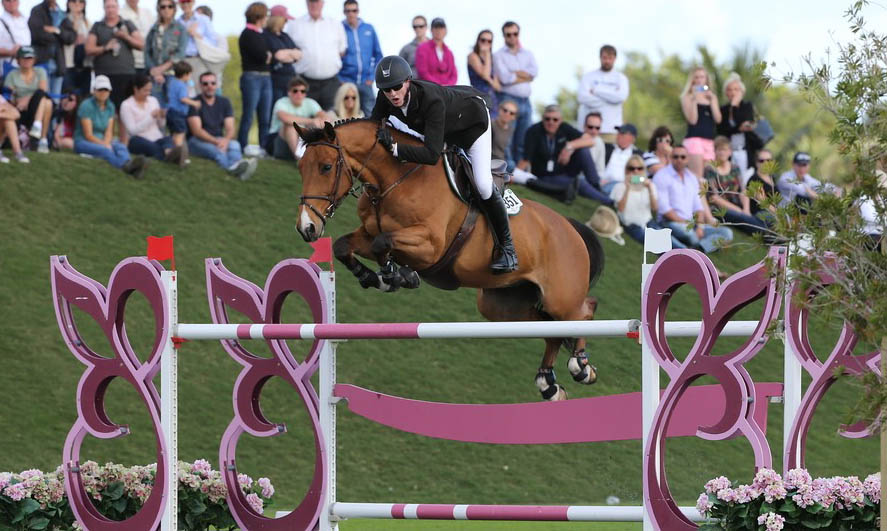 Andrew Bourns
Bourns sport horses, Lisbeg House, Lisbeg, Ballinasloe, Co. Galway, Richard: +353 87 2558 226, richardbourns@gmail.com, 15172 Nature's Point Lane, Wellington, Florida 33414 USA Andrew: +1 561 502 2647, andrewbourns@gmail.com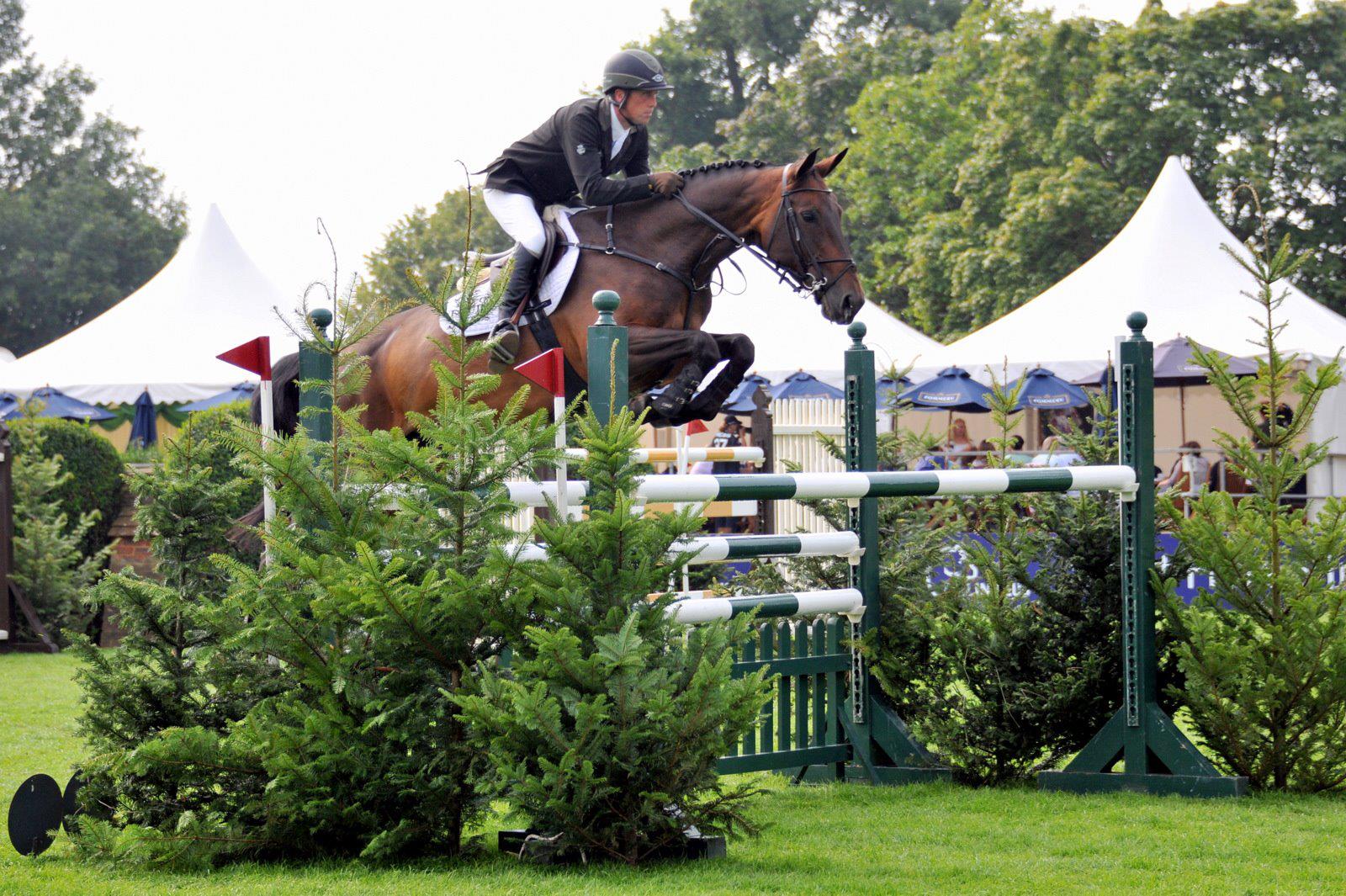 Richmond Sport Horses
Richmond Sport Horses, headed by Sarah-Jane Knight, consistently source and produce for sale some of the best young horses on the market today. Call : 07850 734120, s.knight07@btinternet.com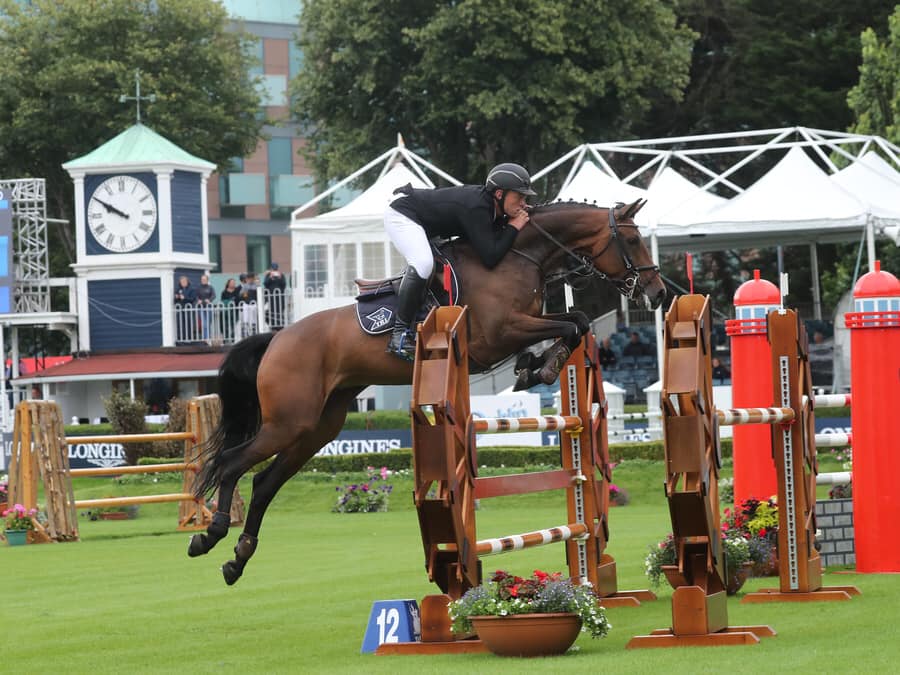 Applemount Sport Horses - Luke Campbell
At Applemount Sport Horses our aim is producing quality sport horses to an extremely high standard from novice to grand prix level. Having competed throughout Ireland for many years we have a first hand knowledge of the sport and therefore can guarantee only the best training, expertise & facilities to produce, compete and prepare your horse for sale. applemountsporthorses@gmail.com, 07703 362661, http://www.applemountsporthorses.co.uk/ 1a, Moss Lane, Lower Ballinderry , Lisburn, Co. Antrim, BT28 2JR / 20 minutes from Belfast Int. Airport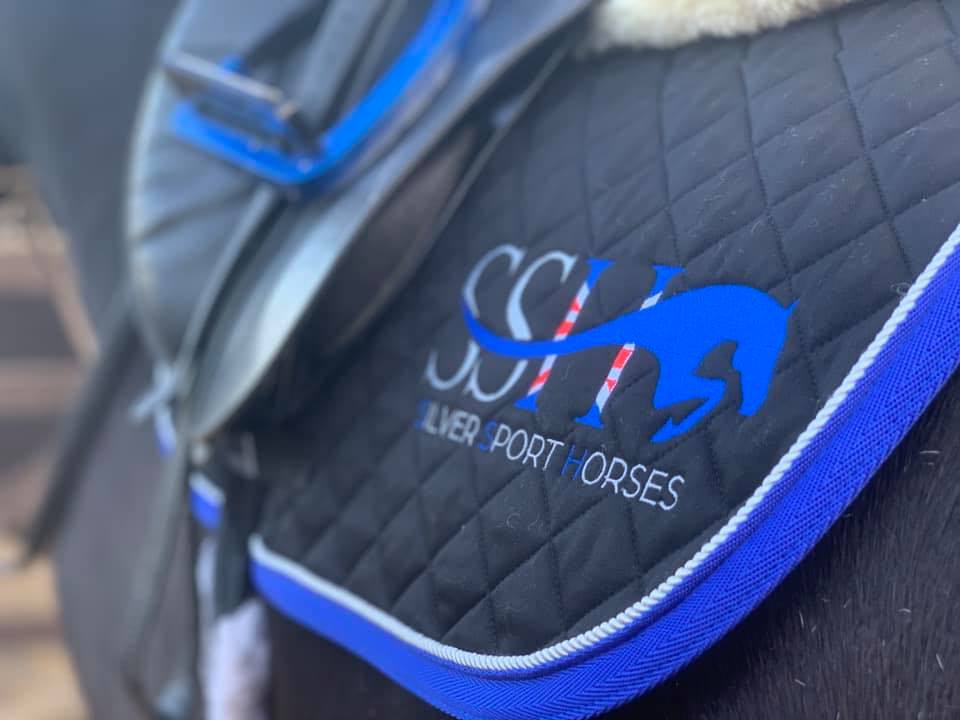 Silver Sport Horses
Silver sport horses competition horses and training, 07403 599234, silversporthorses@hotmail.co.uk.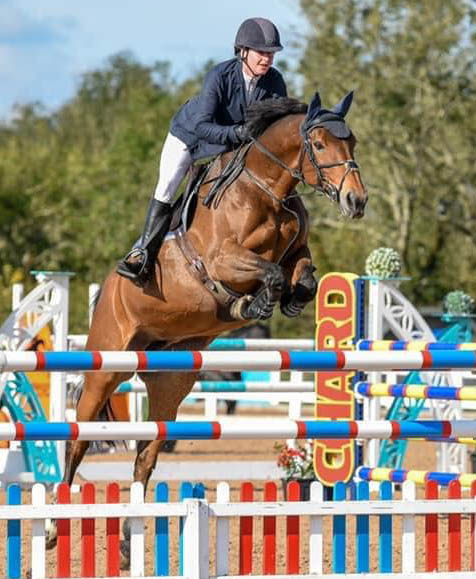 The Caim Sport Horses
The Caim Sport Horses is a small family operated stud farm based in West Cork, Ireland, which focuses on breeding Warmblood sport horses. +353 87 278 3488, thecaimsporthorses@gmail.com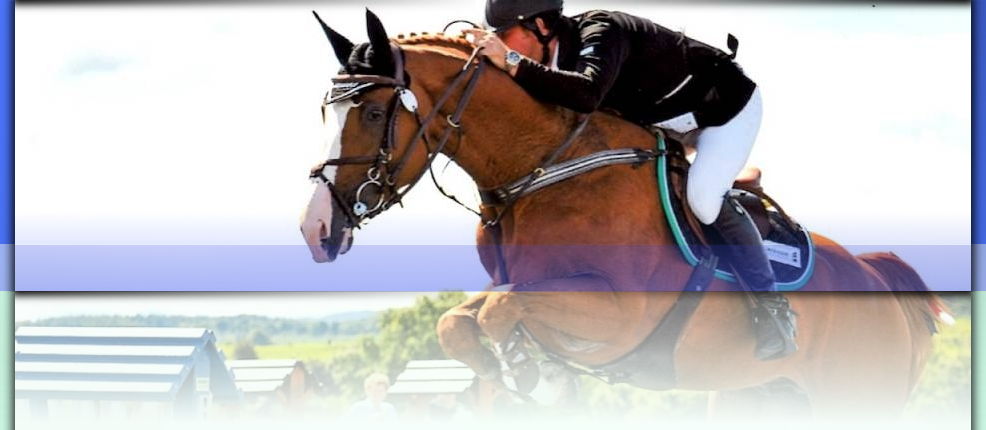 Tapitlaw Sport Horses
Tapitlaw Sport Horses producing homebred Scottish Sport Horses that have been successful at both National and International level show jumping for many years. Call : 01383 850302, Email:Info at tapitlawsporthorses.com, Tapitlaw Farm, Comrie, Dunfermline, KY12 9HE, Fife #sport horses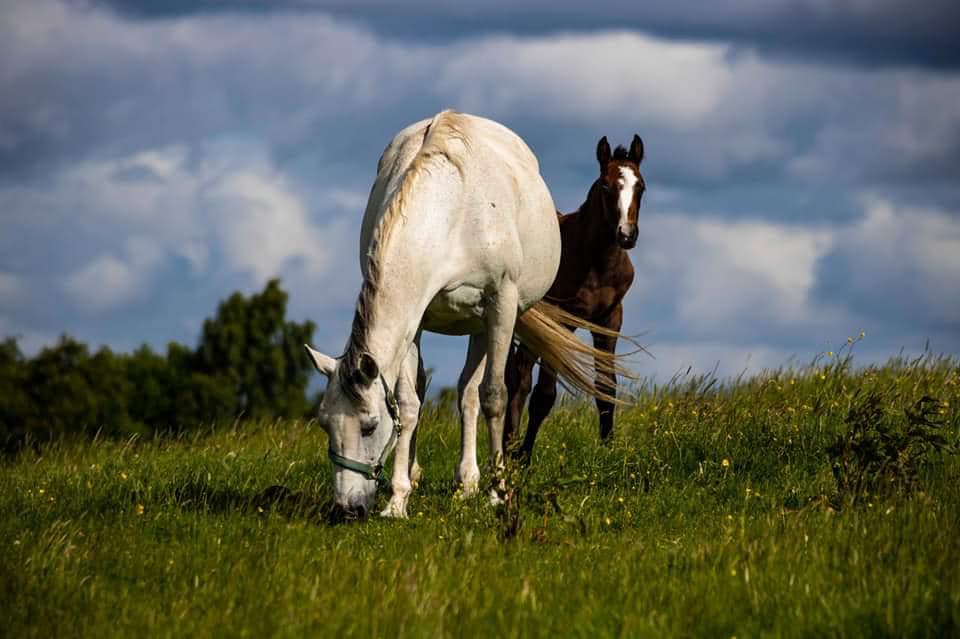 Merllyn Sport Horses and Ponies
Merllyn sport horses and ponies a unique yard that Specializes in the sale ,producing quality we also specialize in the rehabilitation of top horses. Call : 07984870905, amanda@catsandpipes.co.uk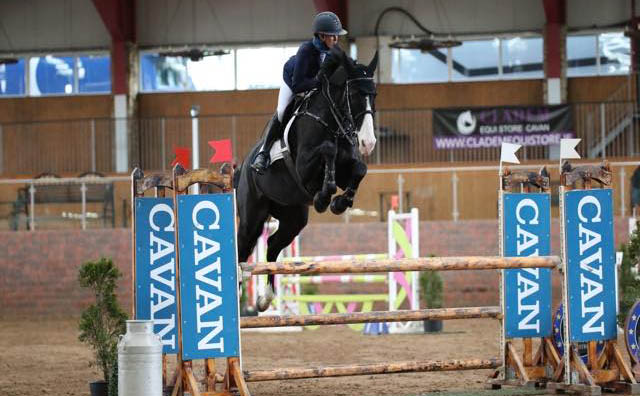 Heslin Sport Horses
Breeding and selling top quality performance horses and ponies suitable for Showjumping, eventing, hunting and showing also connemara ponies. +353 87 603 1078, finhes@gmail.com, Currabawn county, longford Dublin, Ireland N39py99 #sport horses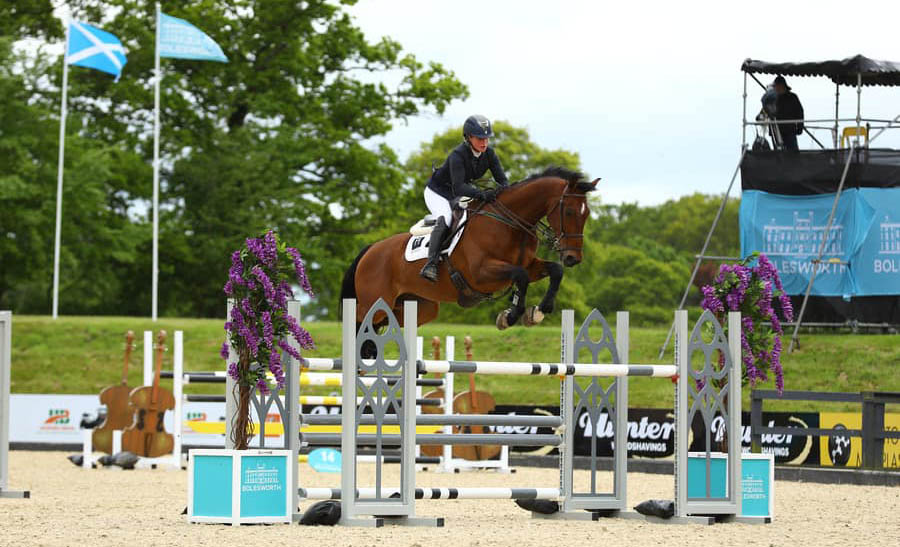 Annie Dalton Sports Horses
Sourcing horses for top level sport, Call : +44 7787 501331, anniedalton95@hotmail.com #sport horses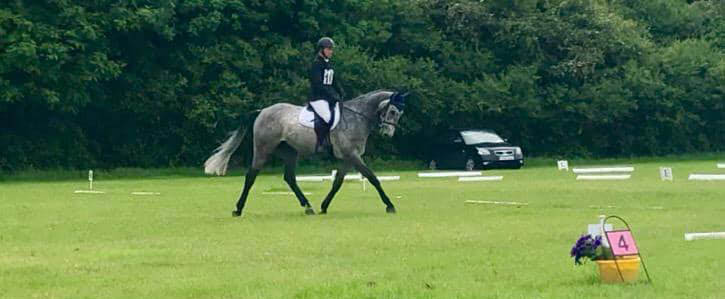 KG Irish Sport Horses
KG Sport horses Based just outside Tandragee Co Armagh, Ireland. We pride ourselves on sales of quality horses throughout Europe and beyond. Professional run yard with competition livery, sales and DIY livery. For sales and livery contact John. +44 7850 623296 johnmcevoy-@outlook.com #sport horses


KC Irish Sports Horses and Ponies
Small private yard. I am a Horse Sport Ireland Level 1 coach. All my horses and Ponies are honestly described and aim to match them with suitable riders. As well as buying in stock I also take in sales livery. Call : +353 87 951 0193, kennysnipelodge@gmail.com #sport horses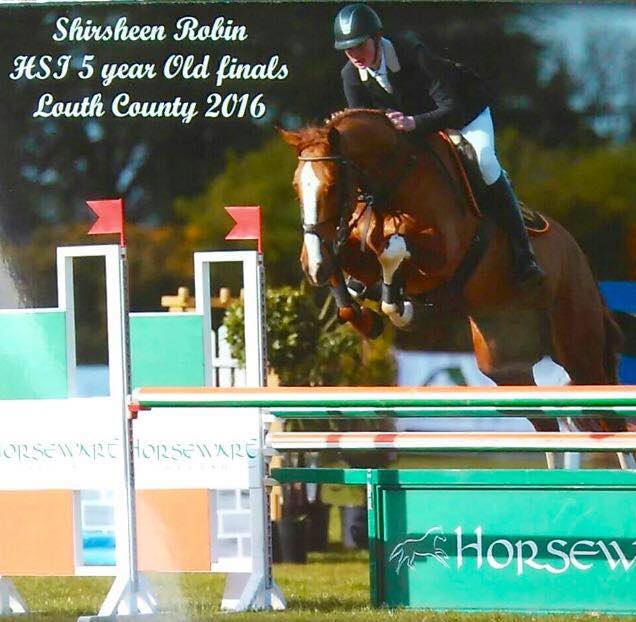 Patrick Murphy
Shirsheen Sport Horses & Ponies is a family run business specialising in the sourcing and production of top quality show jumpers, eventers and leisure horses/ponies. #sport horses. Patrick & Mary Murphy - Shirsheen sport horses & ponies provide professional advice and services in horse sales throughout Ireland and Europe. pnmmurphyhorses@gmail.com / lindamurphy888@gmail.com or by phone: Mary 086 8167790, Patrick 086 3968264, Linda 086 0848923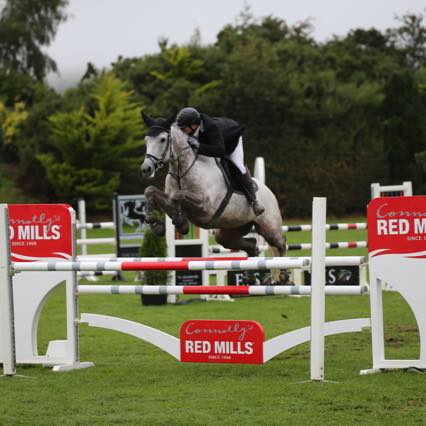 Cavalot Sport Horses
Here at Cavalot we specialise in producing Quality Irish sport horses and ponies. We are based 10 mins from Dublin Airport. +353 87 943 2622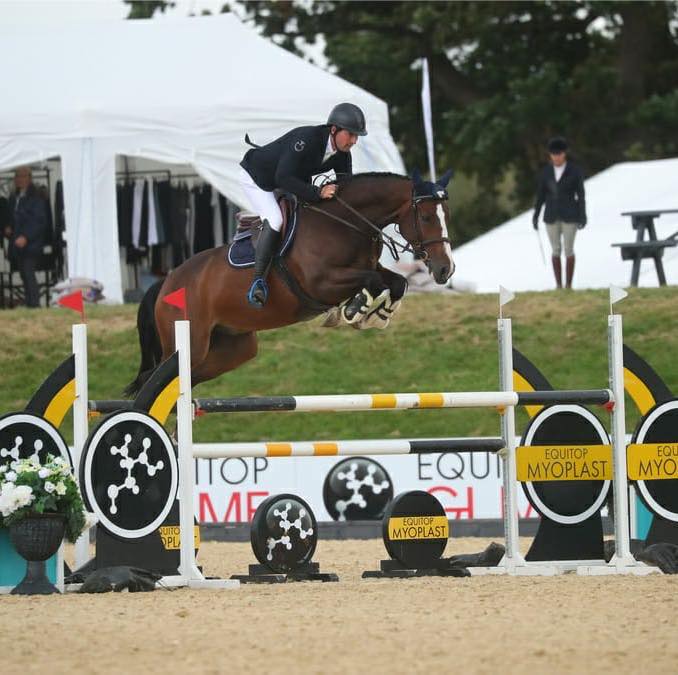 Kilian Browne
Sceilig Sport Horses welcome students at any level from for showjumping coaching on their own horse / pony. Kilian is a qualified Level 2 H.S.I. coach. Sceilig sport horses hosts events and clinics throughout the year, affiliated and unaffiliated! sceiligsporthorses@gmail.com, BallyBrack, Carrignavar Cork, Ireland T34 YW61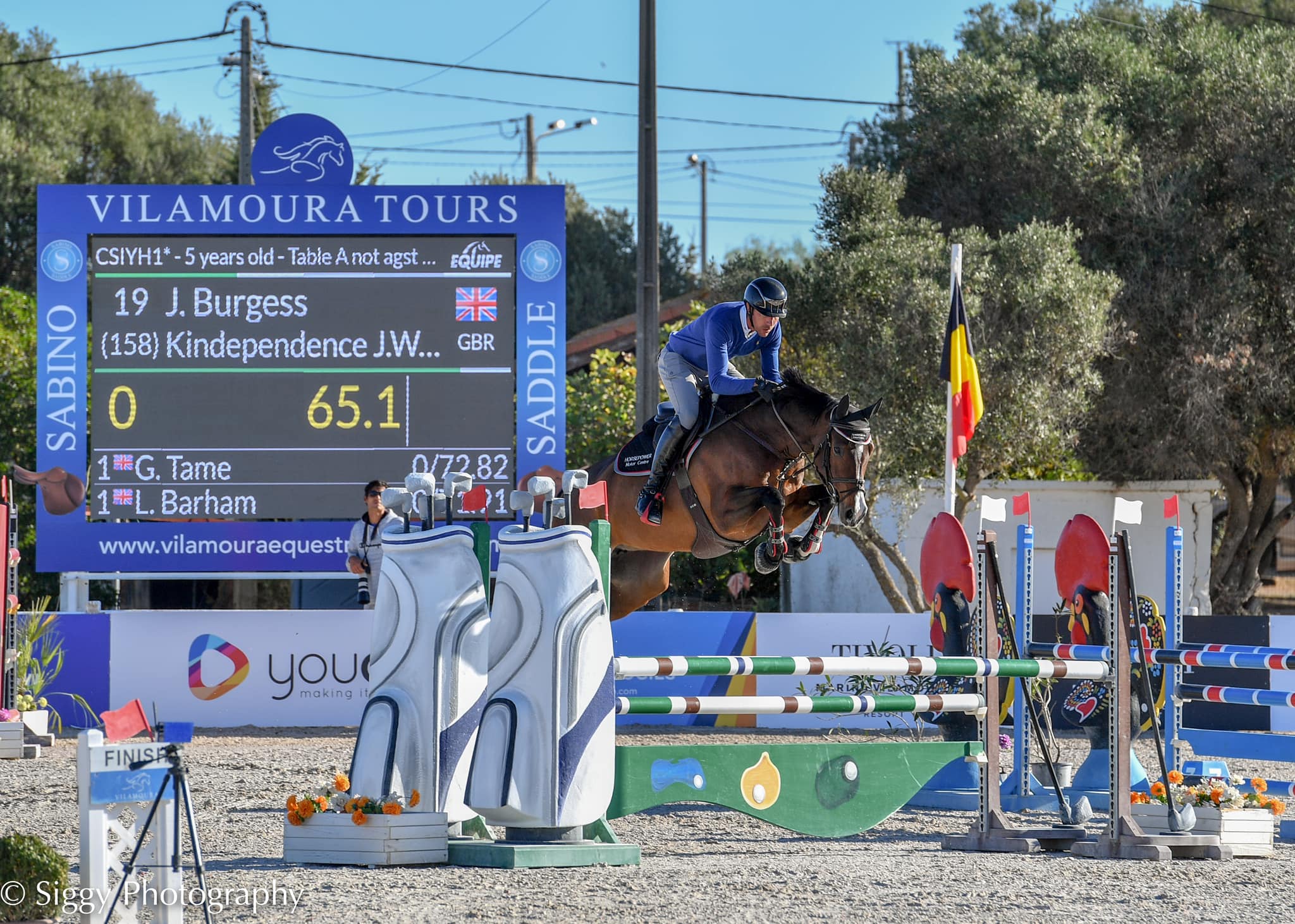 Jude Burgess
Sales - Training - Competing / We offer top quality Showjumpers with the best in breeding, performance and temperament. Call : 07717452225, burgessjude@gmail.com #sport horses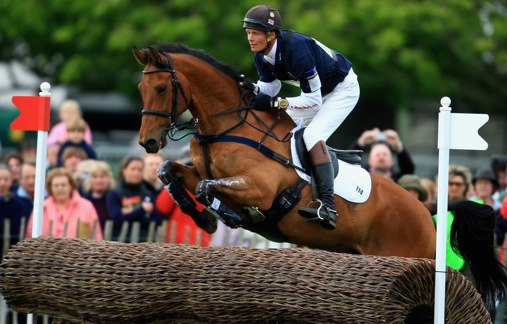 Biddesden Stud
Pure bred, Part bred and Anglo Arab Sport Horse Stud Farm in Wiltshire, UK. Telephone : 01264 790646, finn.guinness@biddesdenstud.co.uk, Biddesden Lane, SP119DN SP11 9DN Andover, Ludgershall, Wiltshire. / http://www.biddesdenstud.co.uk/ #Stud Farms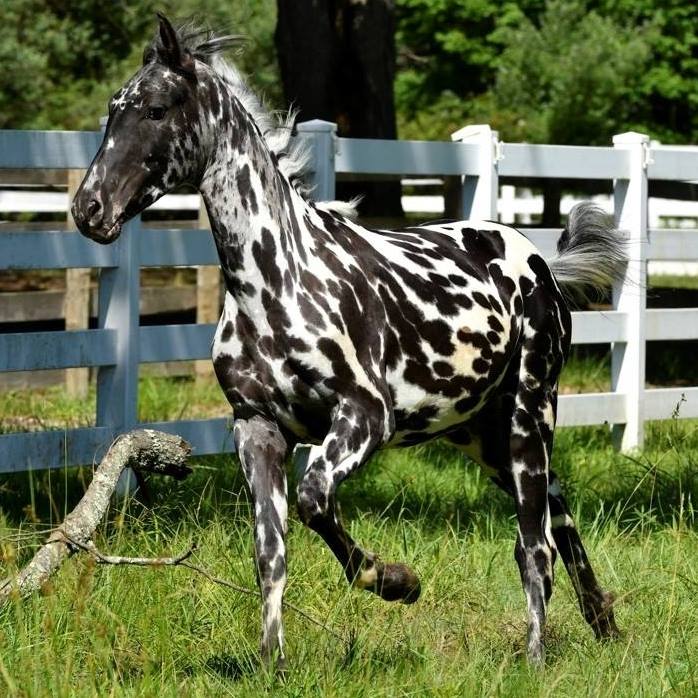 Decadent Colored Sport Horses
Breeding & selling Decadent Colored Sport Horses. friesian, warmblood Stallions available for breeding services, Friesians, Leopard Friesian x Appaloosas, Barock Pinto Friesians. (917) 363-4018, info@decadent-art.com, Decadent Coloured Sport Horses, Tewksbury New Jersey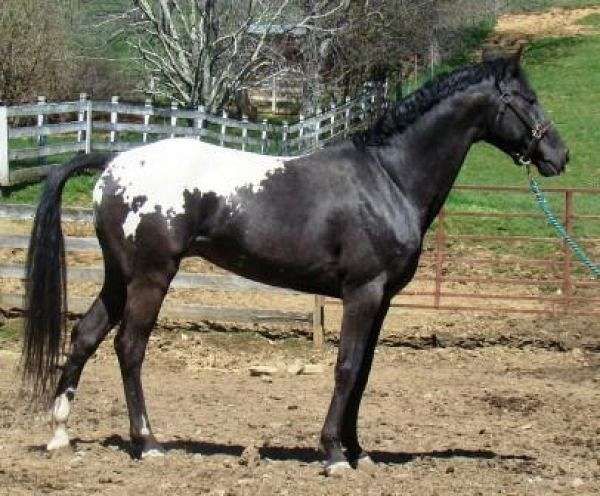 Wapuzzan - Appaloosa Sport Horse Stallion
Appaloosa Sport Horse Stallion, Wapuzzan! He is a Homozygous Snocap, Sired by Wap Spotted by Wap Spot 2! +1 608-732-6855, sunset-ranch-appys@hotmail.com, 2277 County Road O, Platteville, Wisconsin 53818, United States : https://sunsetranchappaloosas.com/ # Appaloosa Stallion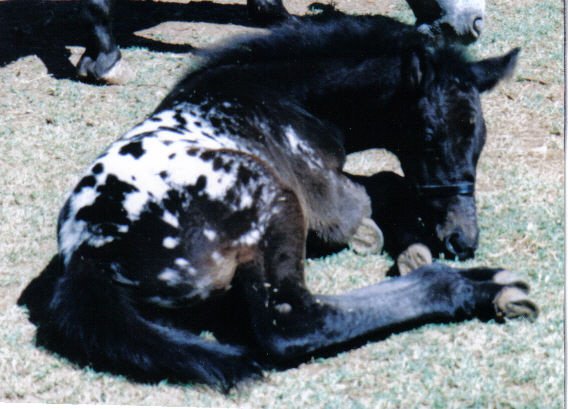 Leopard Rock Appaloosa - Appaloosa Sport Horse
Breeders of premium quality purebred appaloosa sport horses for the olympic equestrian disciplines. the only breeders of genuine jg wap appaloosa sport horses in the southern hemisphere. +27 82 714 5811, info@leopardrocksporthorseappaloosas.com #Appaloosa Horses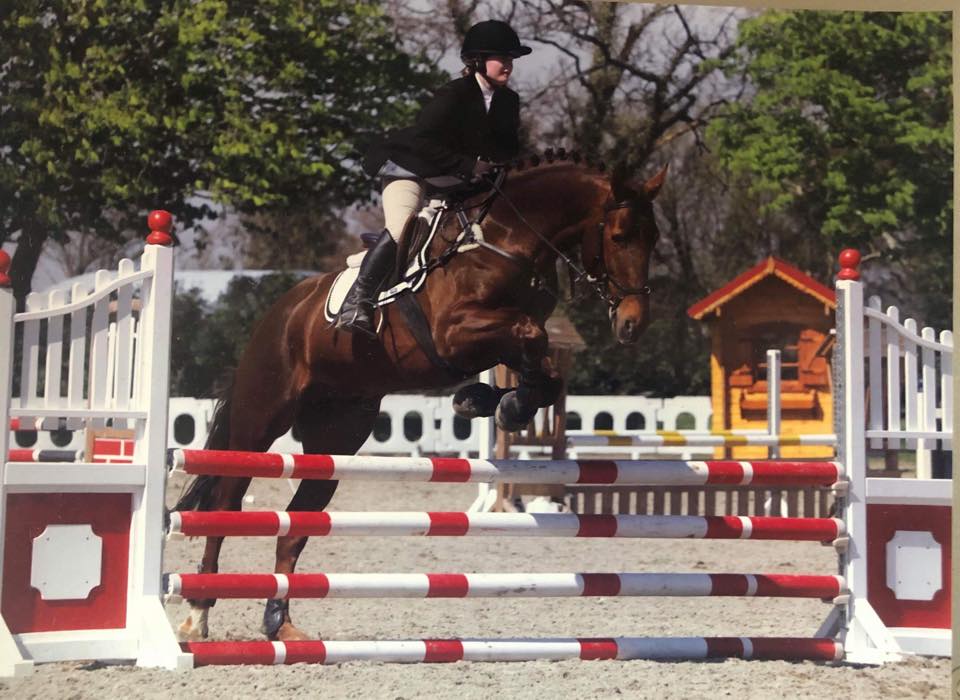 Butlers Cravat
Butlers Cravat (Errigal Flight x Rhett Butler) :- Irish sport horse stallion, ideal stallion for breeders of showjumping horses or eventers :- Ballyneety Stud Farm - Limerick, Ireland


Tal Milstein Stallions
High quality sport horses for breeding - `Join the Dynasty , Continue the Legacy` Telephone : +32 471 91 32 57, Email : info@talmilsteinstallions.com, http://www.TalMilsteinStallions.com/ MORETTEWEG 8A, 1730, ASSE, BELGIUM#Holstein Foals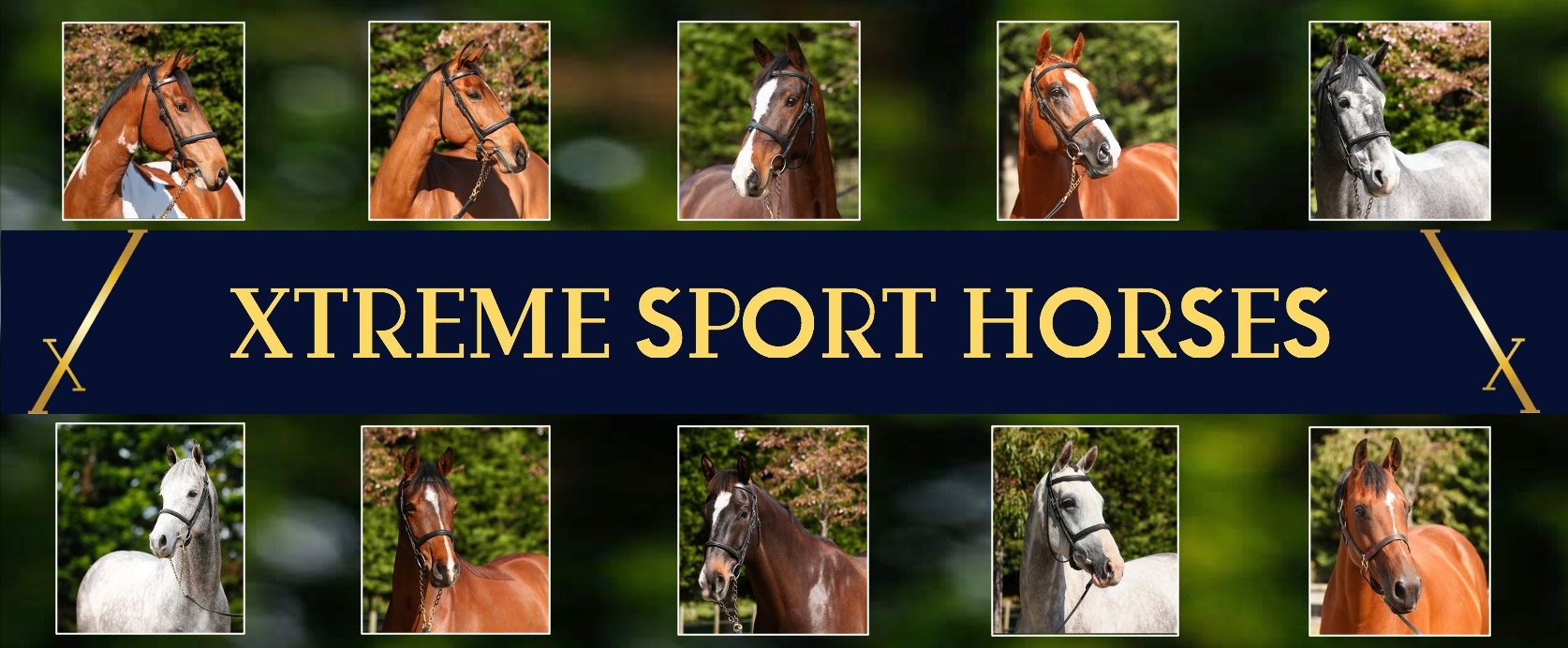 Xtreme Sport Horses
Xtreme Sport Horses is one of New Zealand`s best equine breeding facilities, located in Te Horo north of Wellington City. With a world-class breeding program, Xtreme Sport Horses breeds and produces elite performance horses for the Australasian market. +64 21 380 943, shar-xtremesporthorses@mail.com, 62 Addington Rd Otaki, New Zealand 5581 #holsteiner horses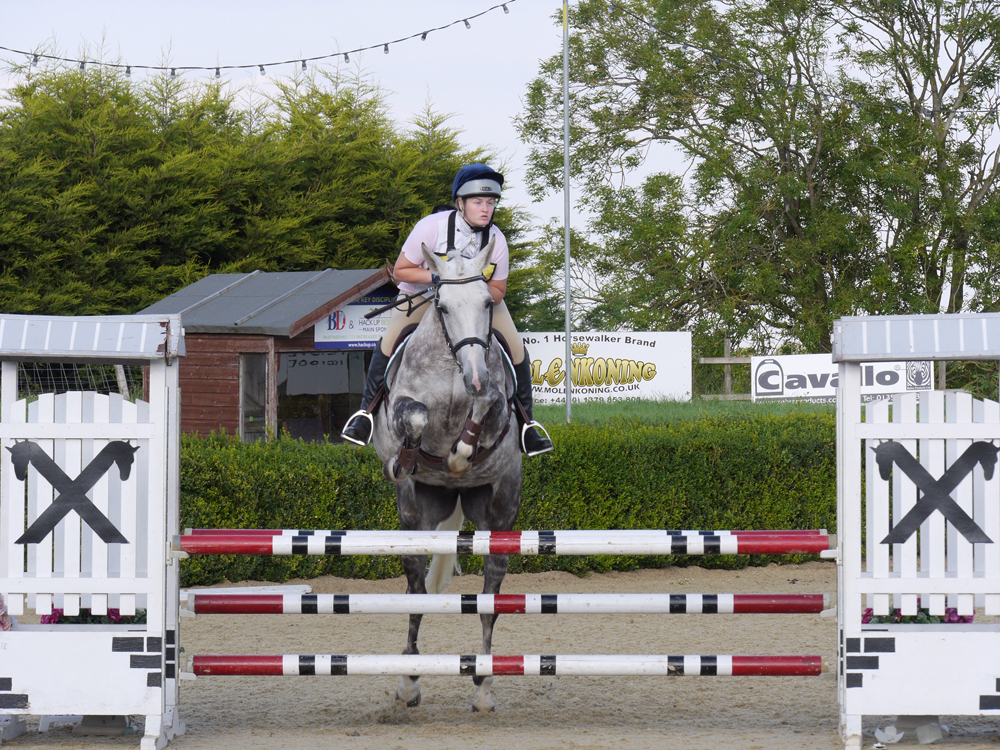 EMS Fritiz - Cambrideshire
13 year old mare, Irish Sport Horse, £10,000 | Cambrideshire, UK | Call - 07974379128 | Event Horses For Sale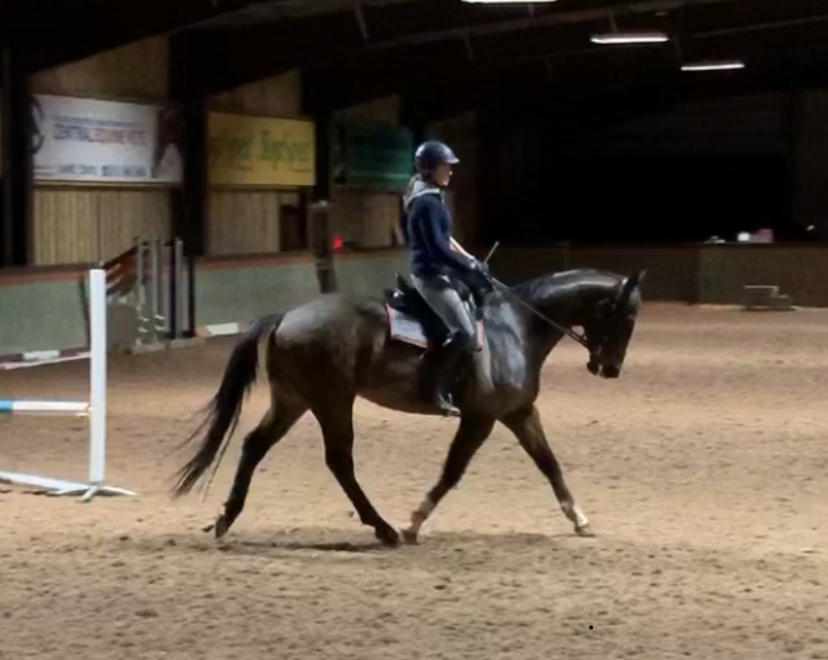 4 Year Old Potential Top Class Eventer
16.1hh bay gelding, irish sport horse | Edinburgh, Scotland | Call - 07711671985 | Event Horses For Sale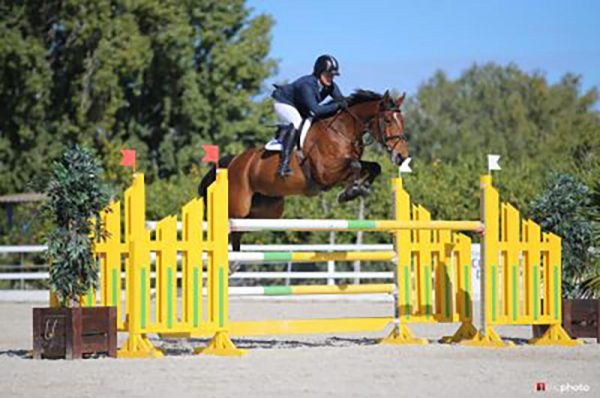 Billy Picador (Billy Mexico x Animo) - 7 Year Old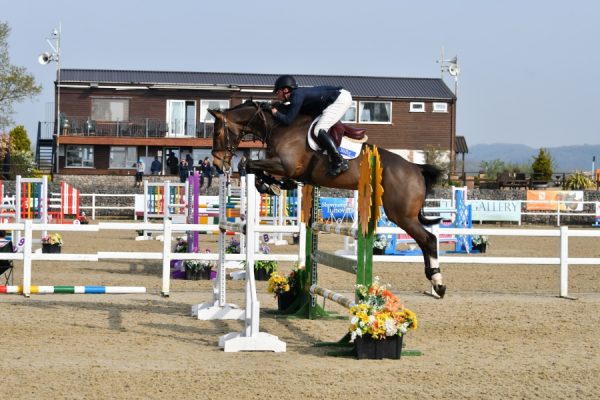 Billy Orbit (Cabachon x Billy Congo) - Six Year Old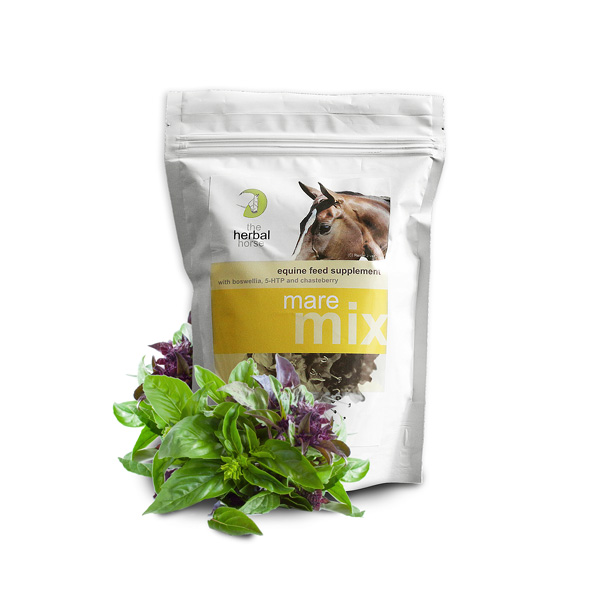 The Herbal Horse
The Herbal Horse - Natural equestrian supplements :- horse calmers, digestive system supplements, farrier supplements, supplements for sport horses and joint supplements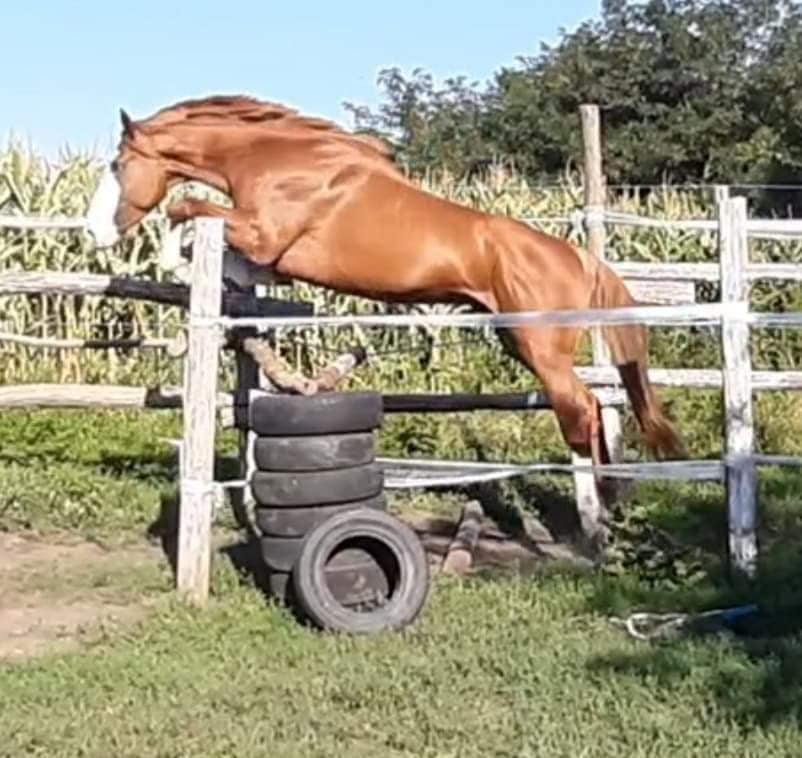 3 Years Stallion For Sale (Vigo D`arsouilles x Quidam De Revel)
Outstanding sport horse for sale, sired by international stallion Vigo D`arsouilles out of a Quidam De Revel Mare : Young Horses For Sale | Budapest, Hungary | Showjumping Horses For Sale

Browse through the Stableexpress Sport horse database, watch videos of leading showjumping horses, dressage horse and eventers, past and present.
Classic Touch & Ludger Beerbaum
- Sport Horses
Winner of the 1992 Olympic Individual gold with German rider Ludger Beerbaum,
Watch video`s of Ludger Beerbaum on classic touch and his other leading sport horses he has competed over the years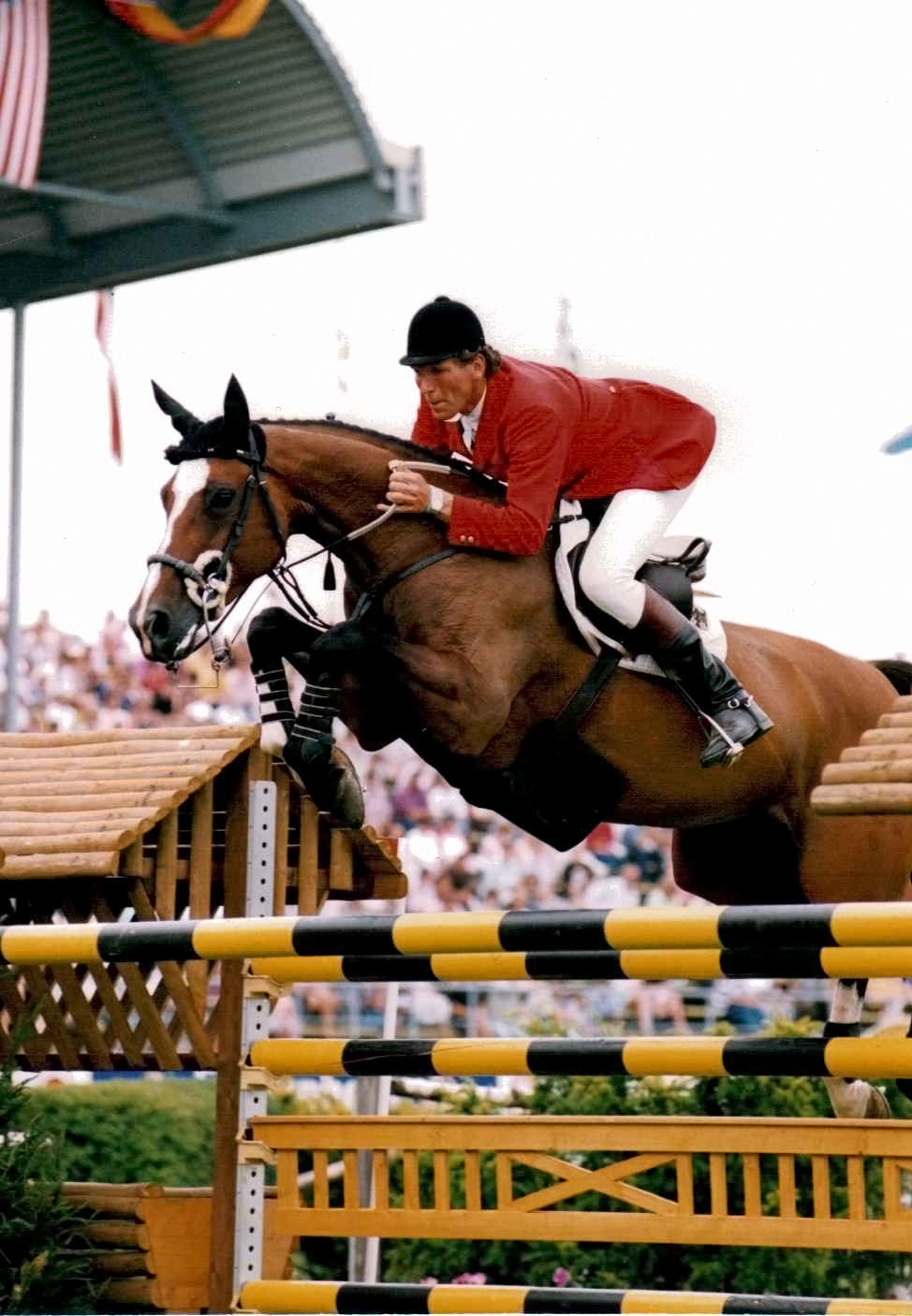 Painted Black
- Sport Horses
Black dressage stallion Painted Black, winner of numerous grand prix`s with Anky Van Grunsven,
watch video of Painted Black
.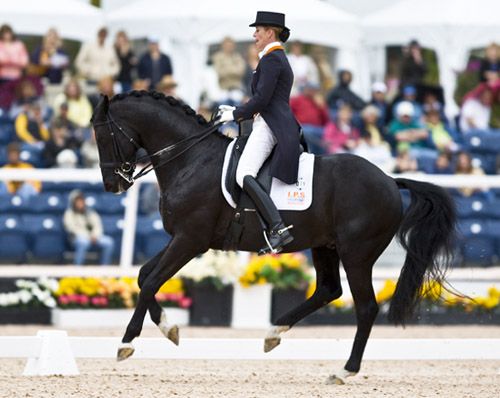 High Offley Fernando (Kannan x Samber)
- Sport Horses
Coloured sport horse stallion, show jumping horse sired by Kannan :-
MORE INFO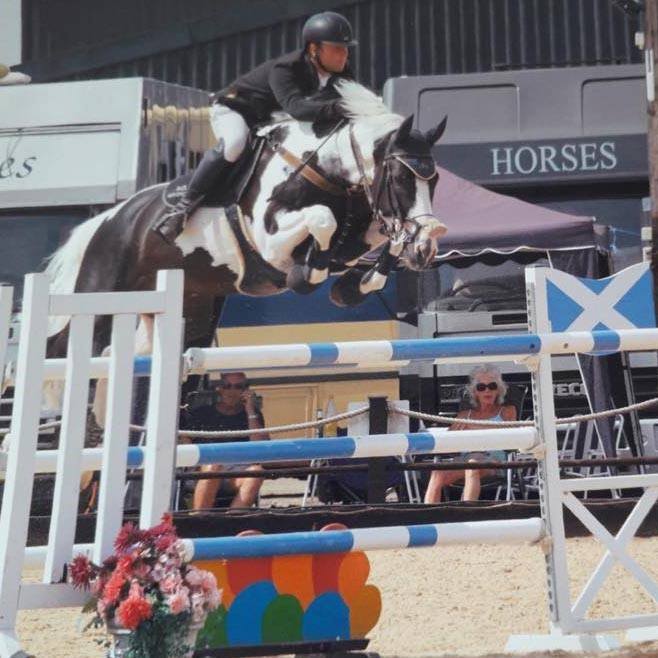 Shear L`eau by Stan the Man (TB) out of Starry Night ll (ISH)
- Sport Horses
Olympic gold medal winner competed by Leslie Law,
watch video of Leslie Law in competition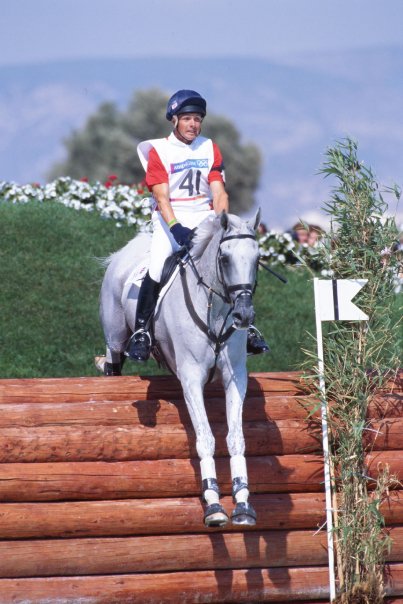 Landgraf I
- Sport Horses
One of the most influential sport horse sires Landgraf I,
view profile of Landgraf I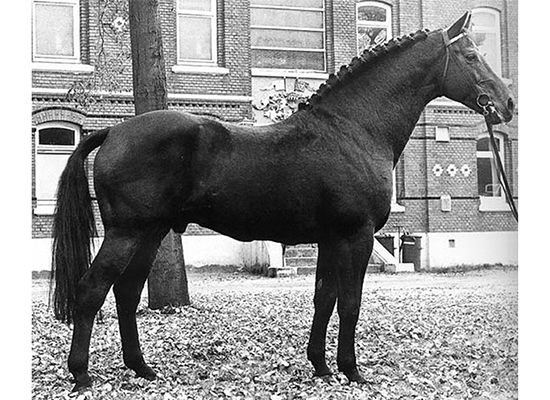 Whisper In The Wind - Sport Horses
International sport horse stallion at stud with top show jumping bloodlines that includes, Flemmingh and Concorde, competed British rider Mennel Watson :-
Watch video of Whisper In The Wind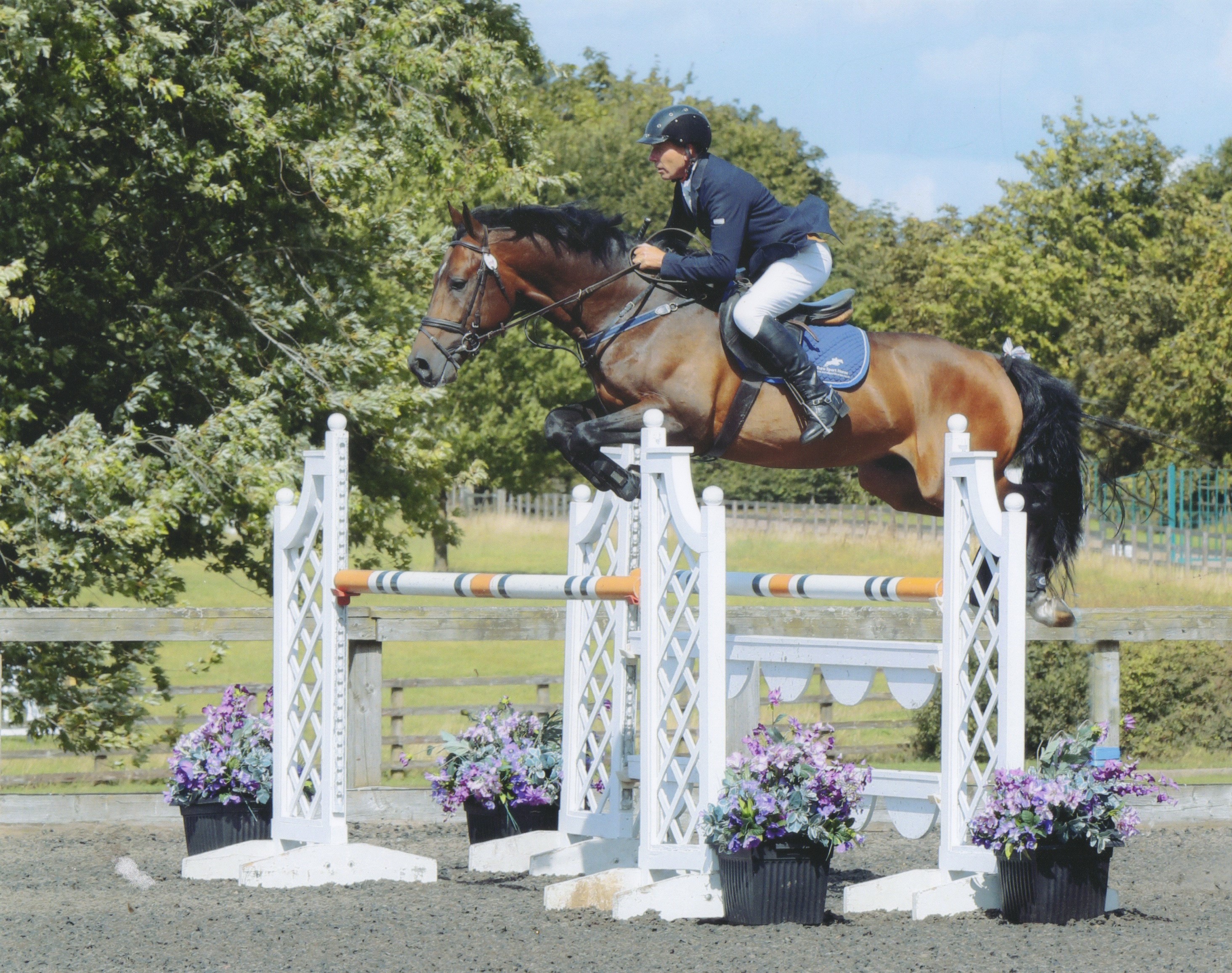 High Offley Stud | Foals
- Sport Horses
Homebred sport horse foals for sale, foals and young horses :
View High Offley Horses For Sale - High Offley Stud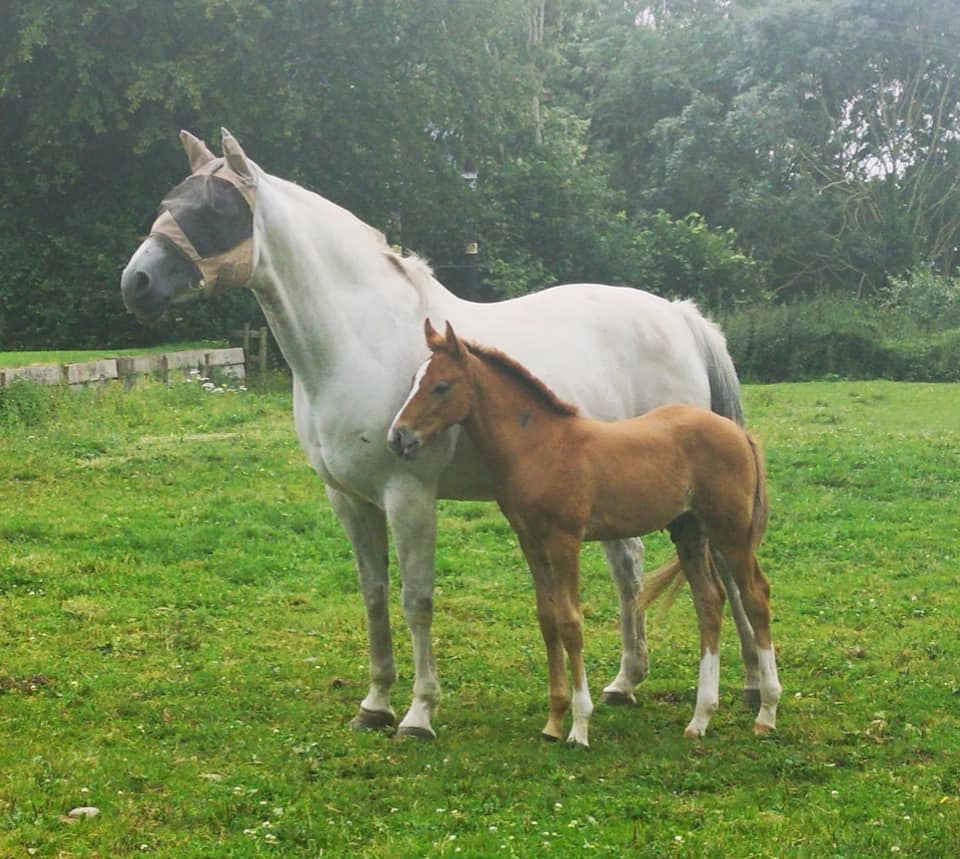 Milton & John Whitaker
- Showjumping Warmbloods
Milton the first show jumping horse to win one million pounds with British rider John Whitaker,
watch video of John Whitaker & Milton
.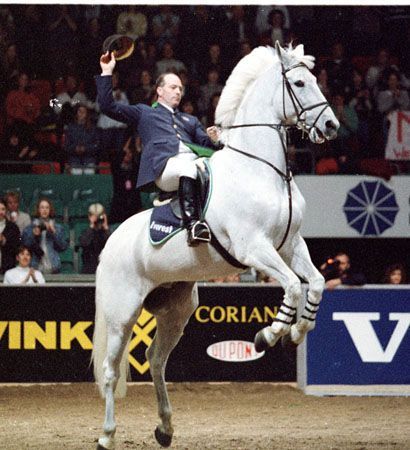 Euro Sport Horses
- Sport Horses
Sport horses for sale from Euro Sport Horses, Breeders and producers of warmblood horses with some of the finest bloodlines.
View Horses For Sale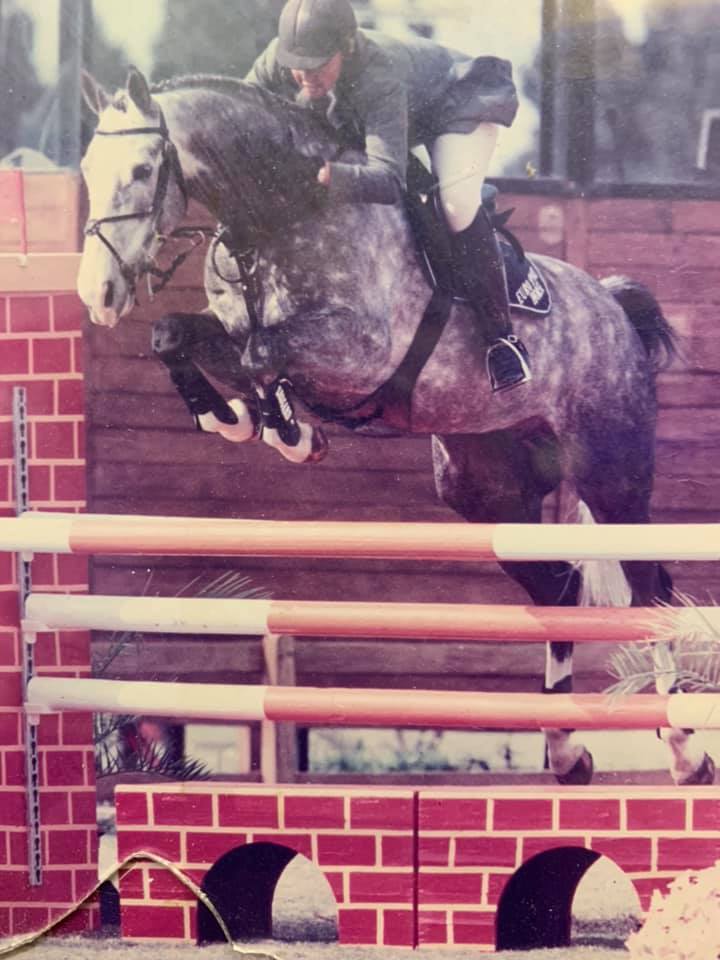 Working Hunter
- Sport Horses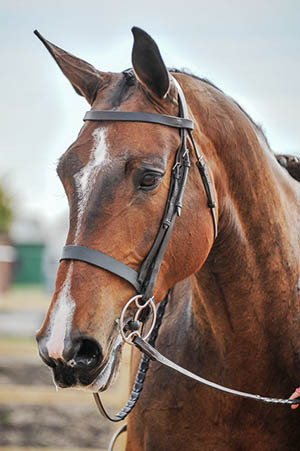 De Niro - Dressage Stallion
- Sport Horses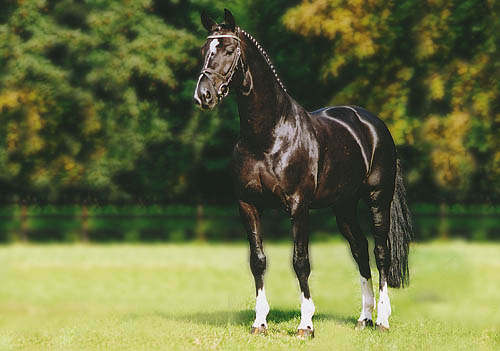 Liz Edgar on Everest Forever.
- Sport Horses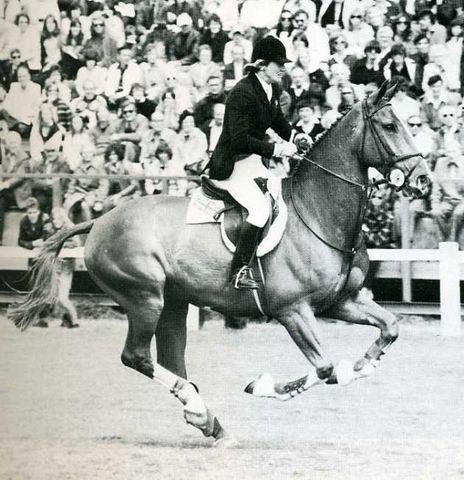 Big Star & Nick Skelton
- Sport Horses
Winner of olympic Gold at Rio Olympics,
watch Big Star & Nick Skelton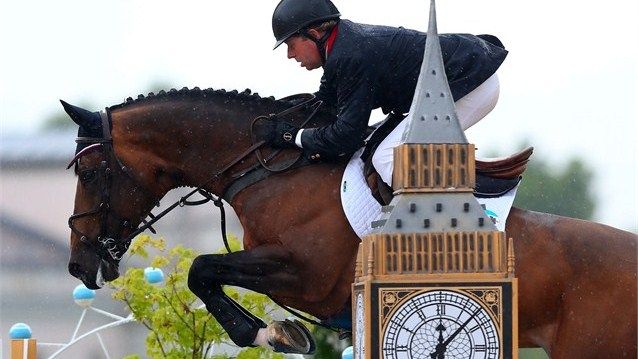 Eventing champion Ludwig Stubbendorff
- Sport Horses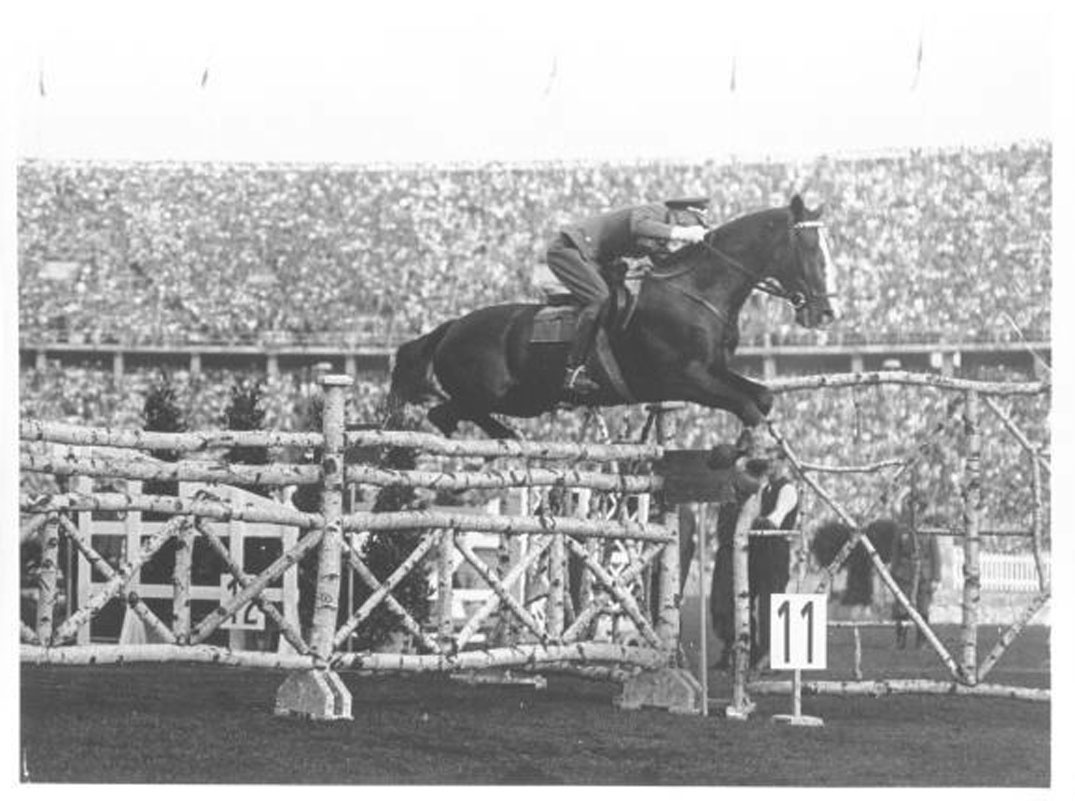 Its The Business - Competed by Geoff Glazzard
- Sport Horses