Horse News
Stay up to date with the latest equestrian news as it happens with Stable Express dedicated news service. Bringing you breaking news from across the UK, Europe, USA and the rest of the world. Whether you are an elite rider or trainer competing at the highest level, an equestrian business owner, a dedicated breeder or a busy amateur who enjoys their horse, our equestrian news service brings you the news you need to know.
Cremello Gypsy Vanner Stallion - FHF THE MILKMAN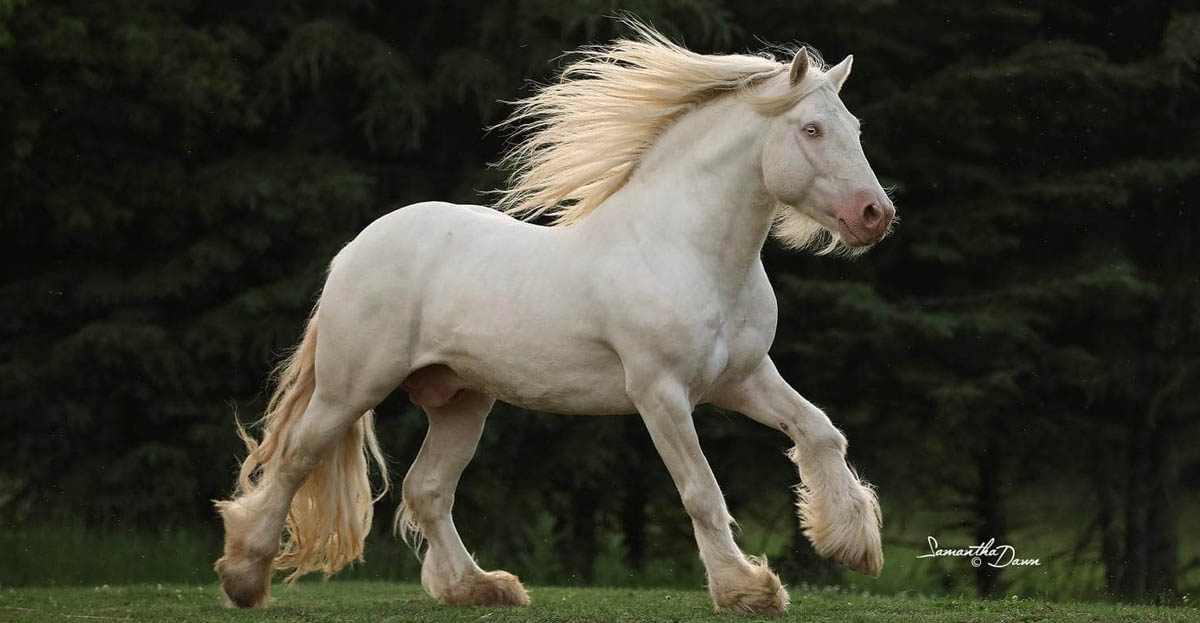 Fuel too expensive - This man goes to work on horseback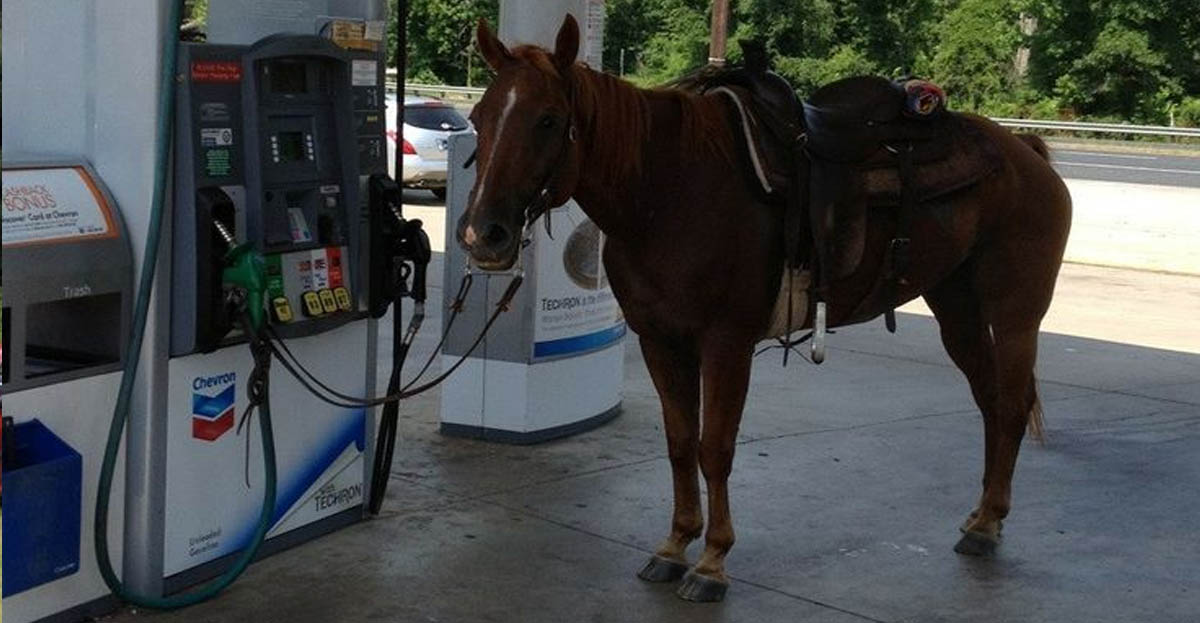 Bob Alexander driving a pair of his Gelderlanders, not a foot on the ground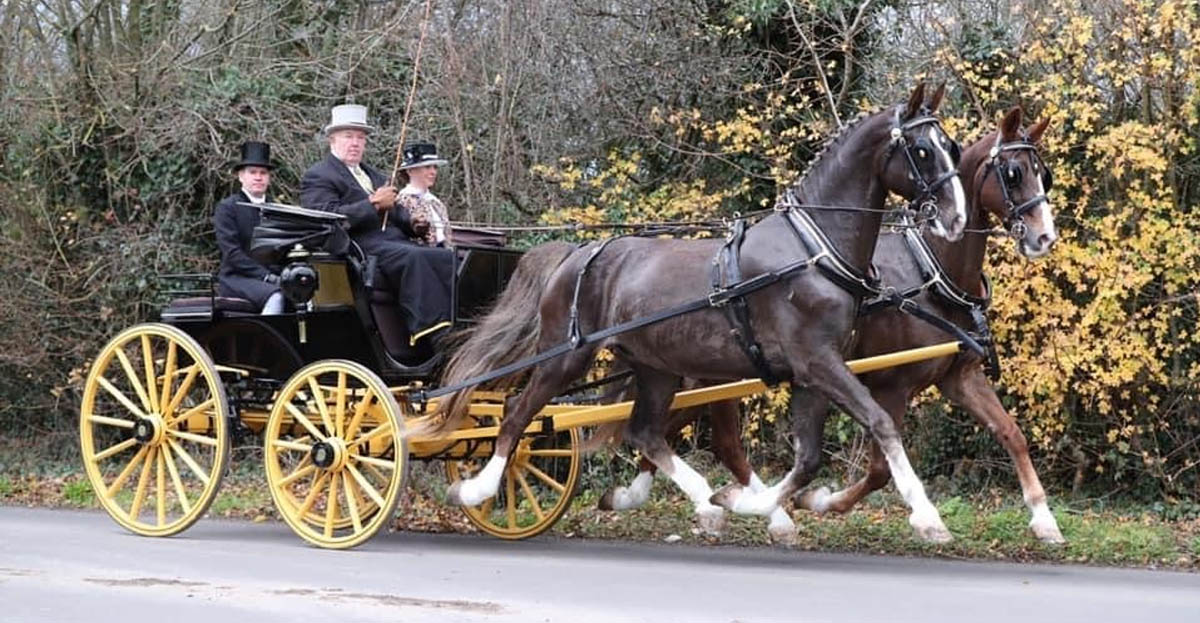 Shire Horse Stallion - Upper Delves James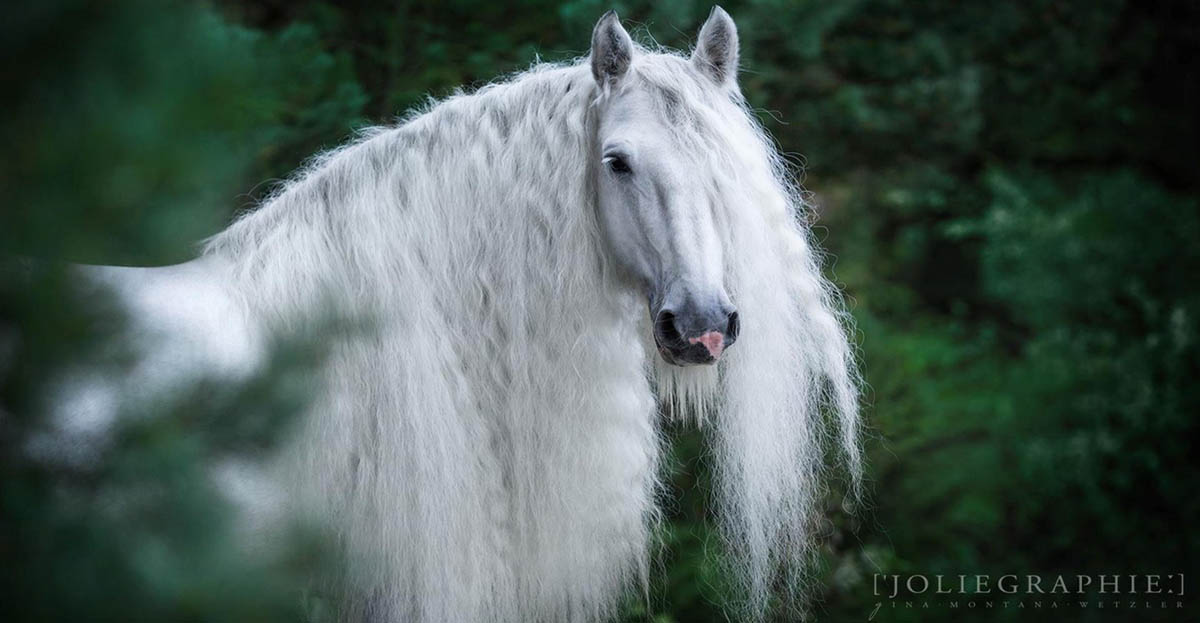 Buddy the rescued blind horses who can now explore without fear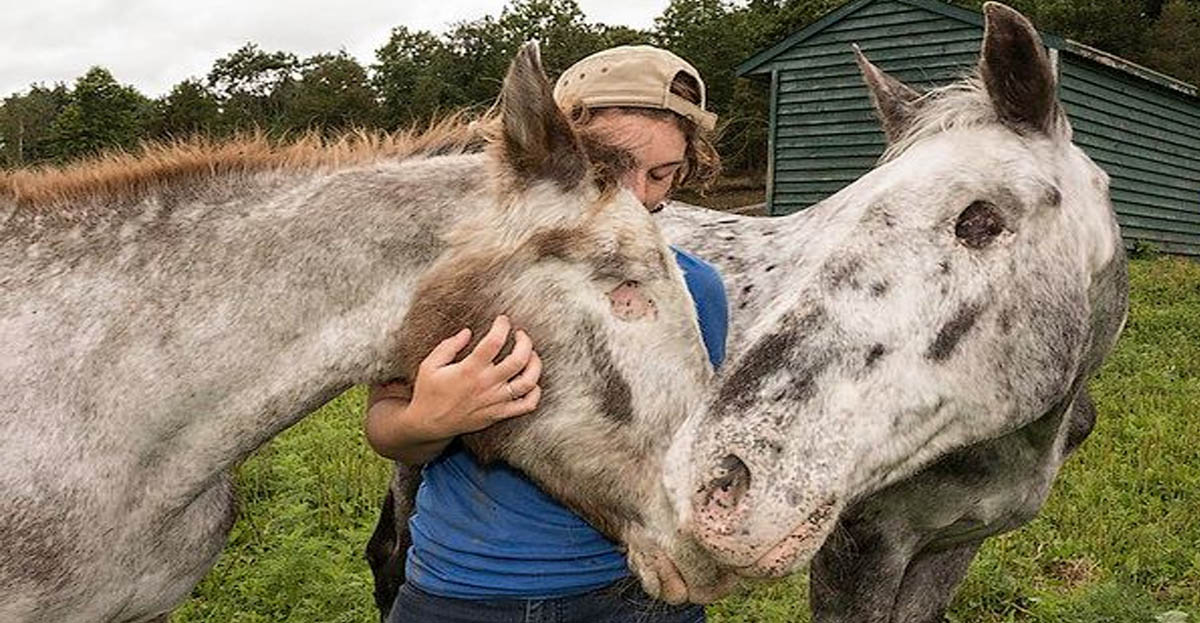 Silver Bullet - Fabulous Purebred Gypsy Vanner Stallion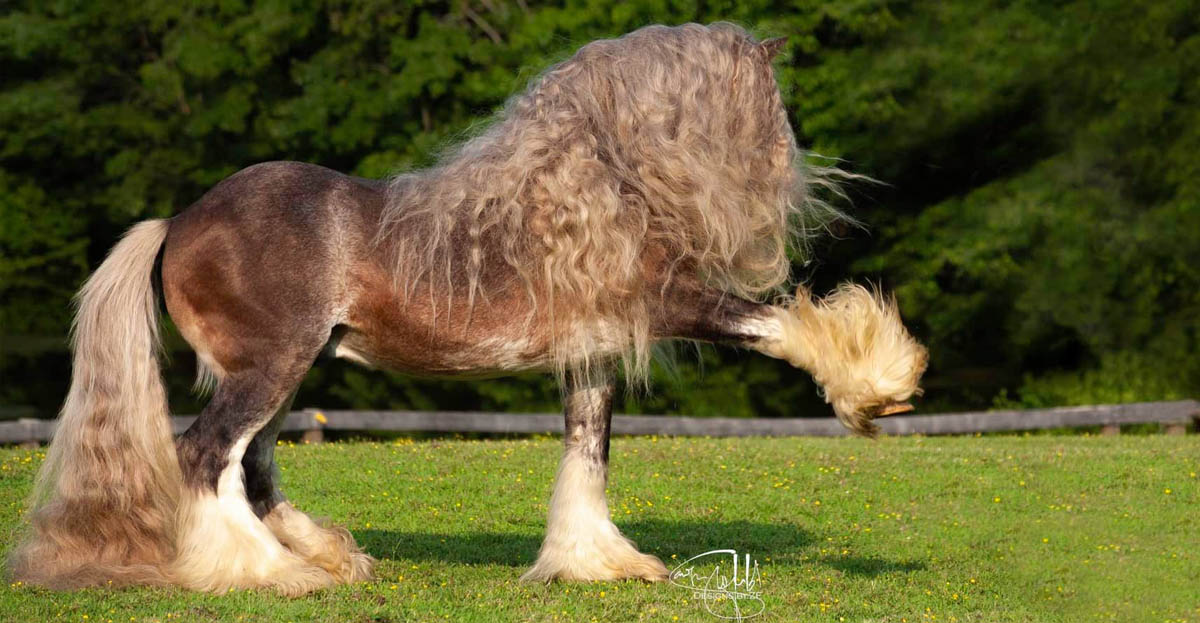 Ardennes Horses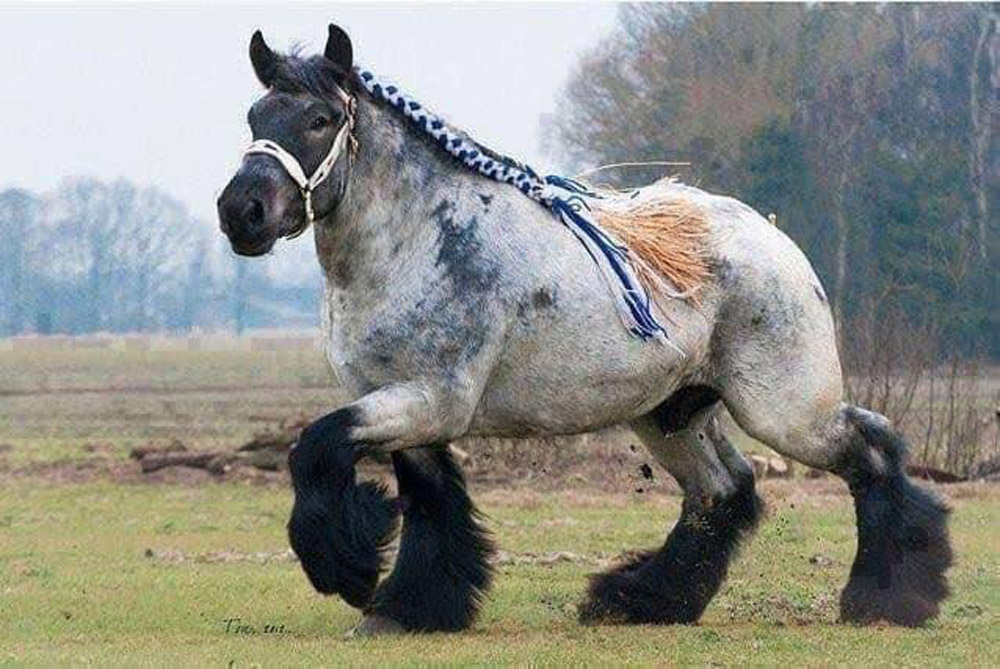 A Clydesdale`s Journey - Budweiser Super Bowl 2022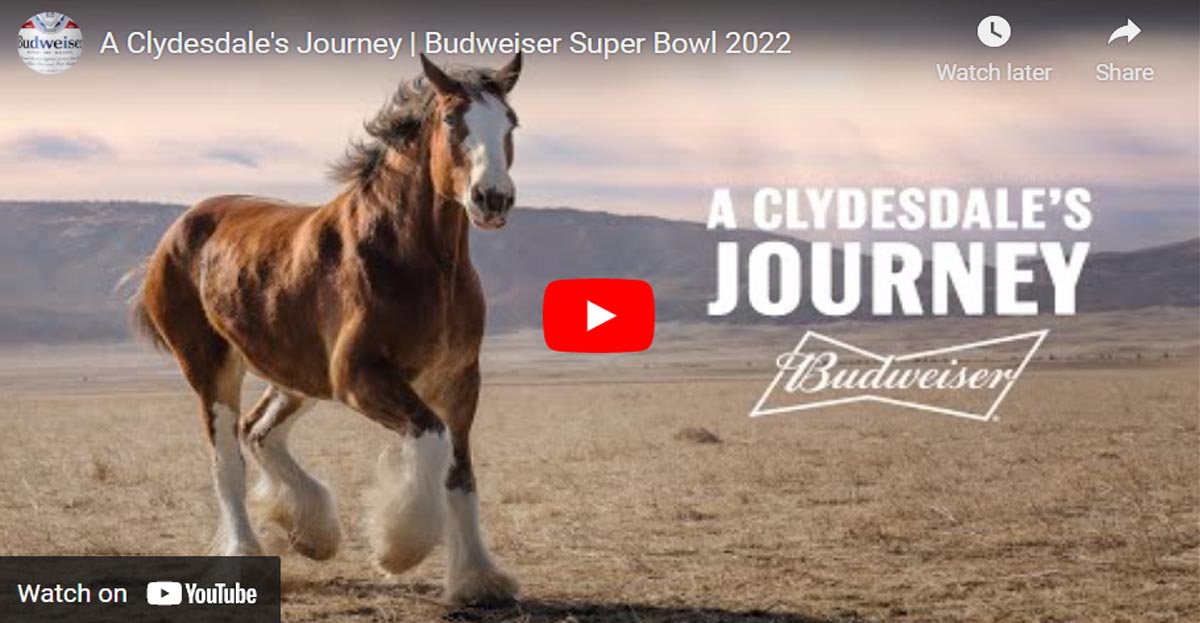 Lovely Mare and Foal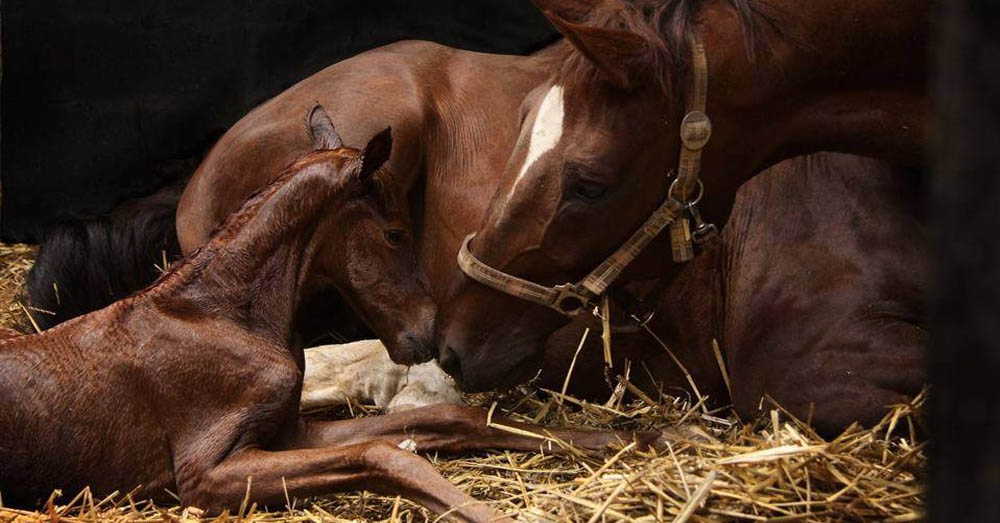 Mistreated Horse Becomes A Champion - Inspirational Story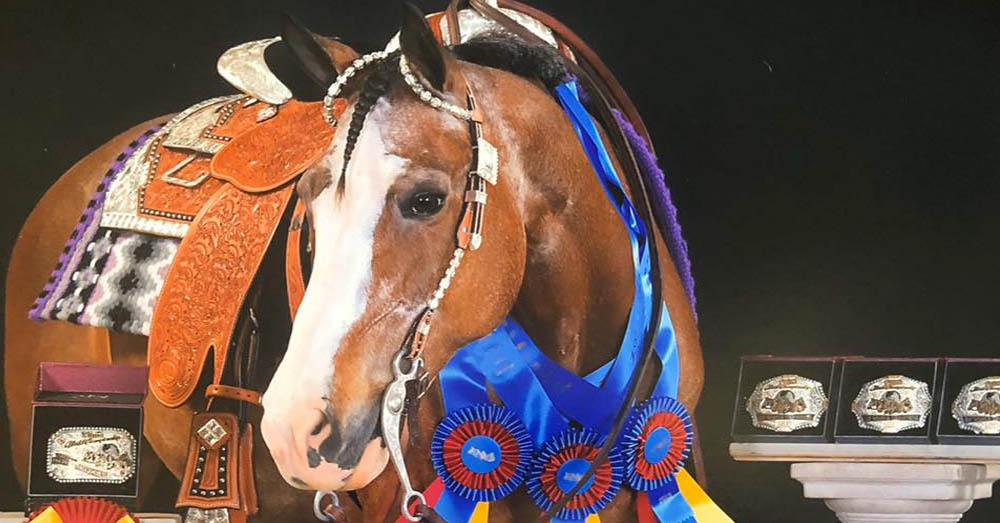 Amazing Performance By Bobby Kerr Trigger And His Mustang Poncho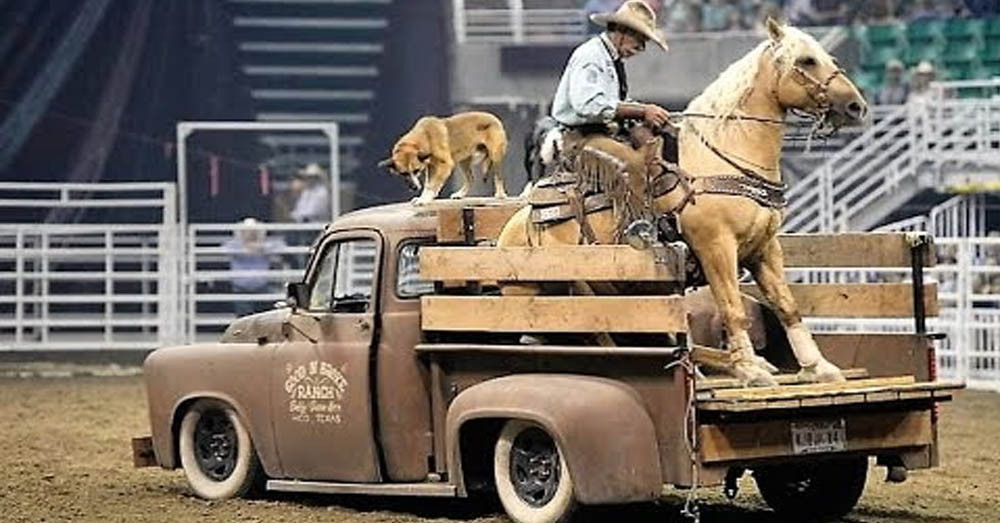 Rejected Lamb Adopted by Loving Shetland Pony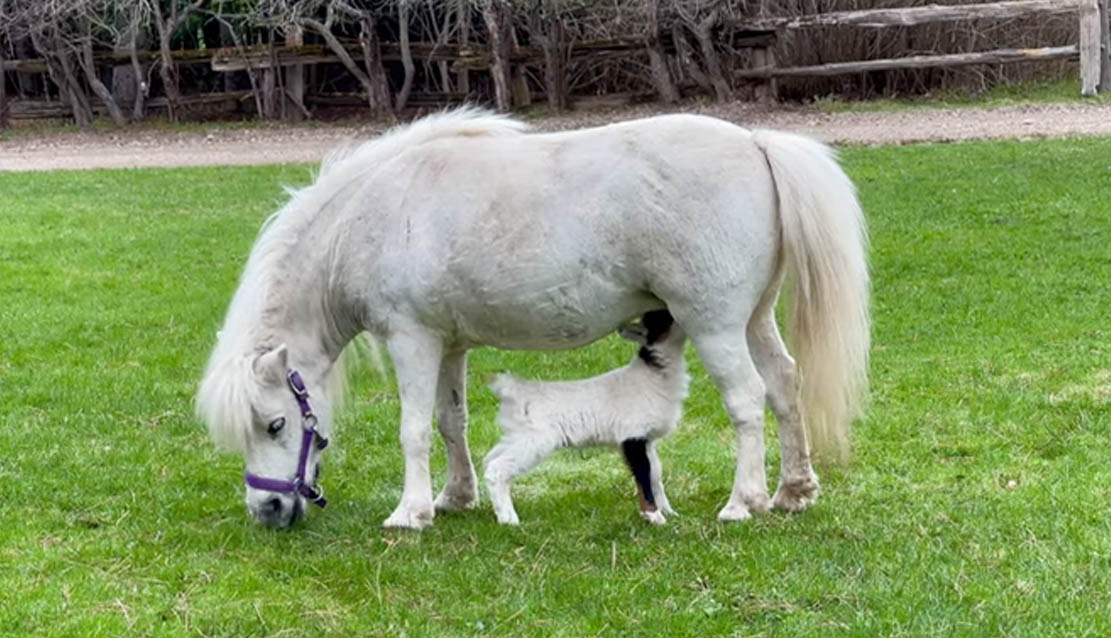 The Lipizzaners of South Africa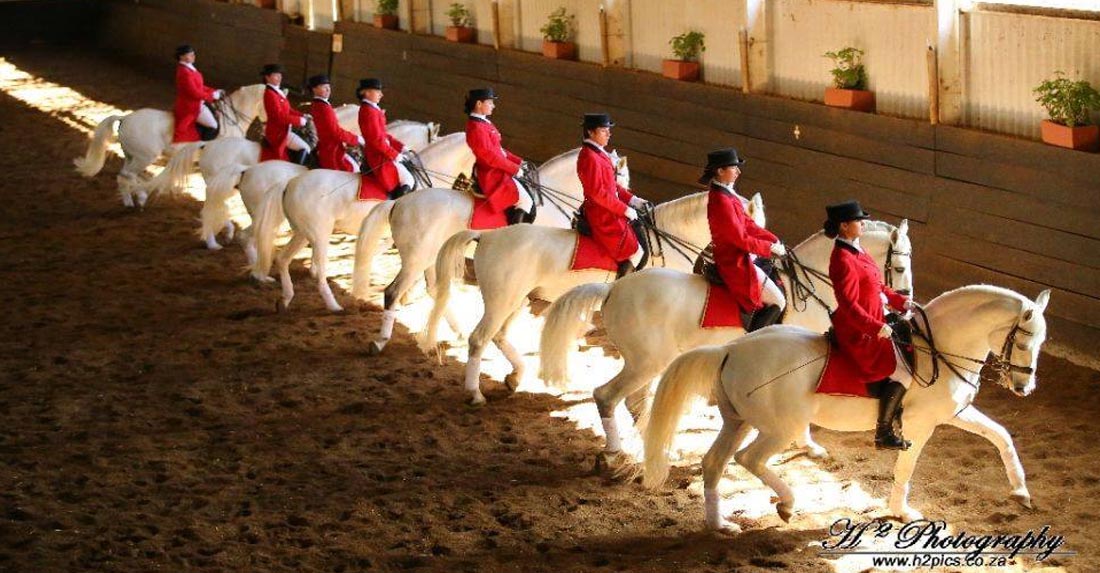 Appaloosa Sport Horses From Around The World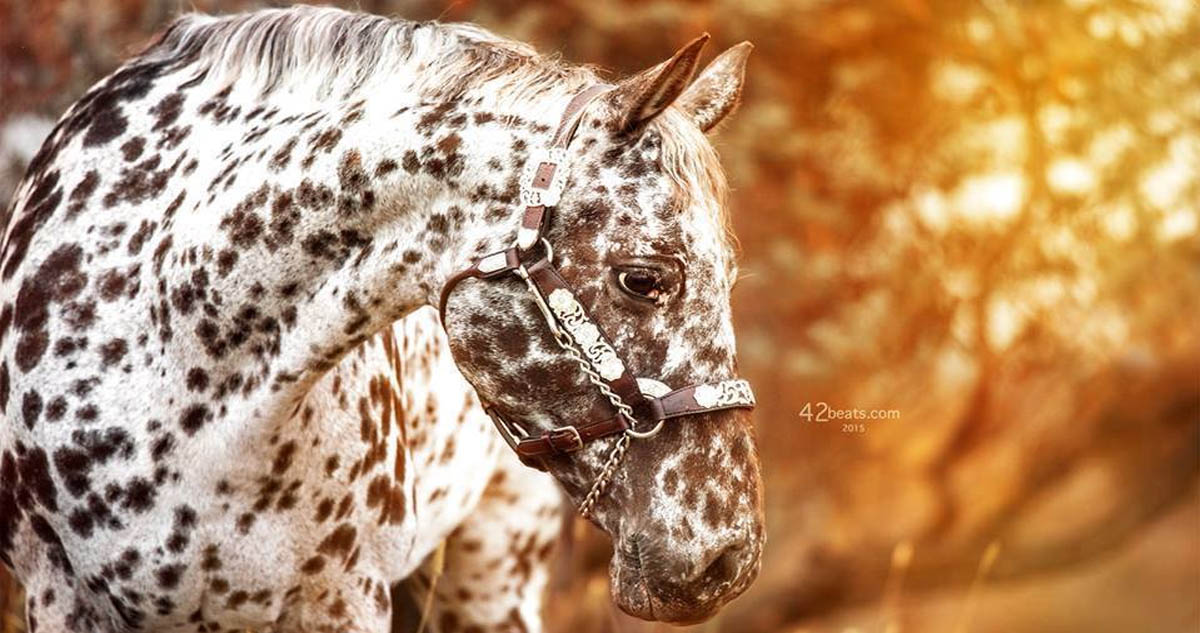 Welsh Cob, Section D - Taraco Stud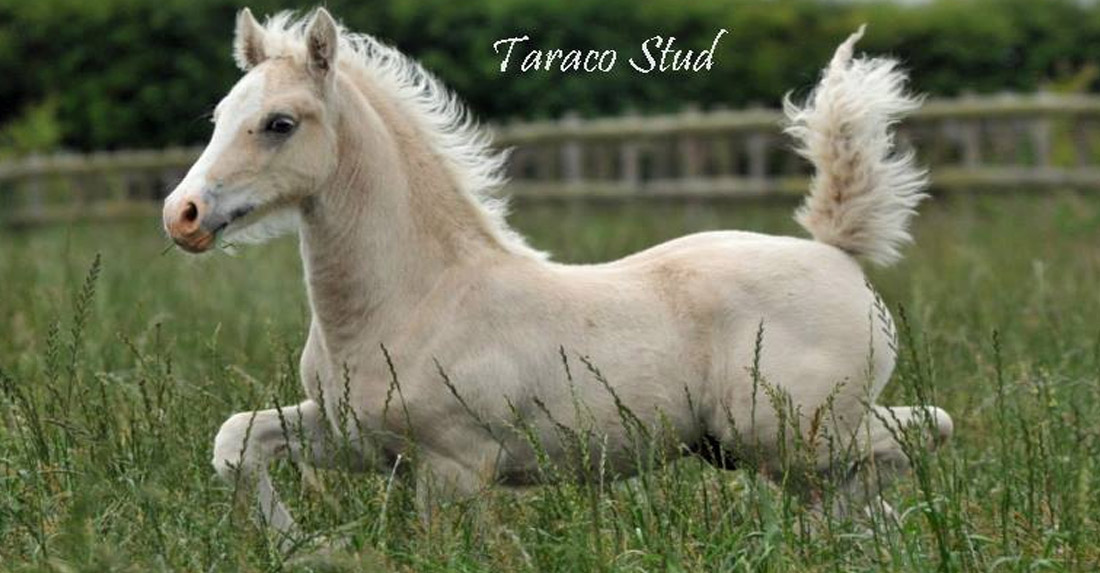 Australian Racehorse Dumps Jockey, Swims More Than a Mile Out to Sea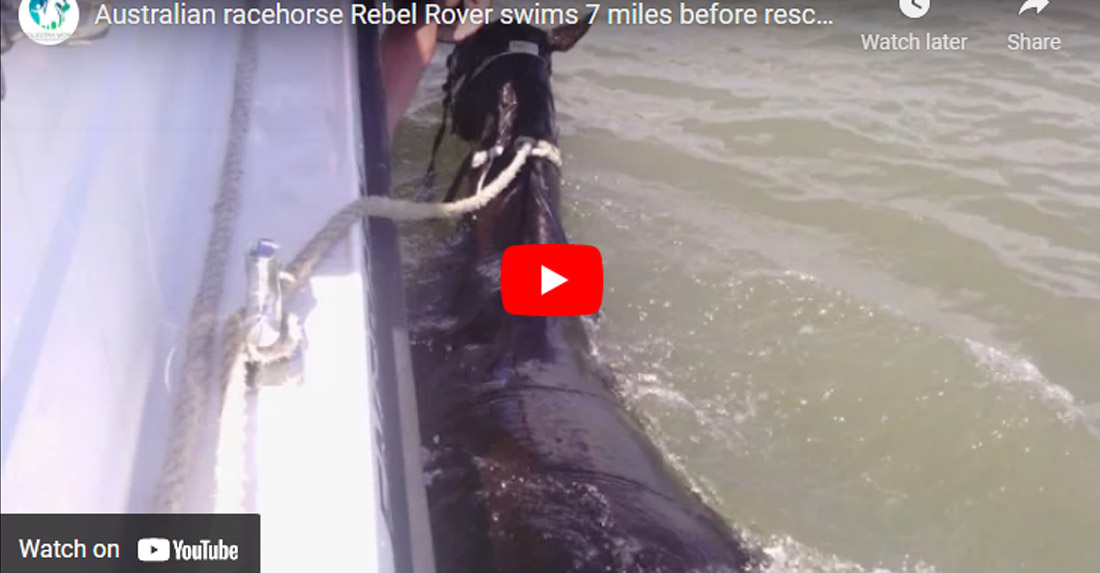 Polish Draft horse, Kuba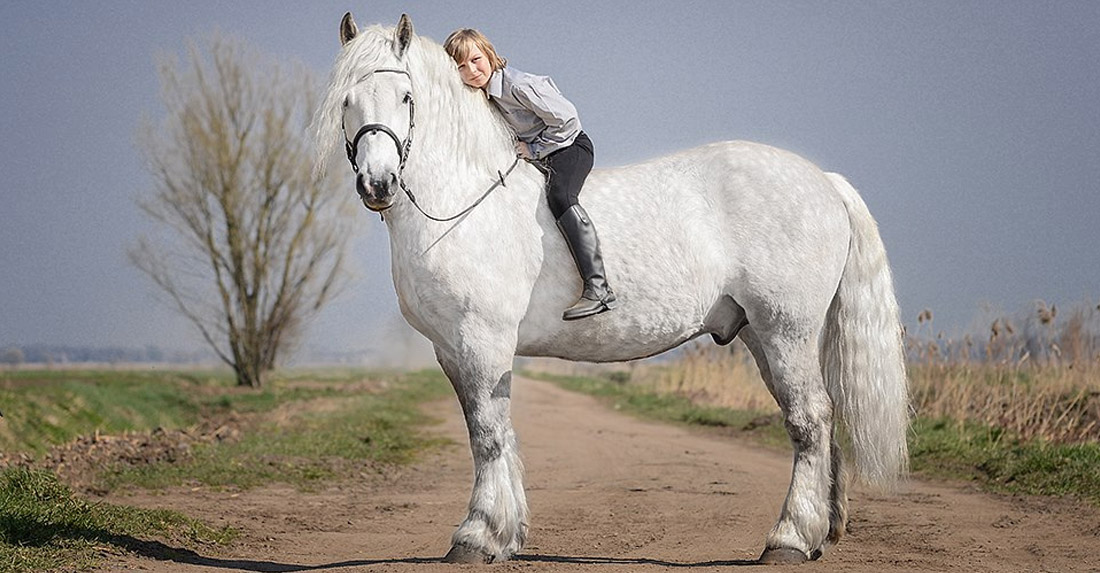 Appaloosa Stallion, My TT Spirit jr Of Appaloosa Horses Templ (Austria)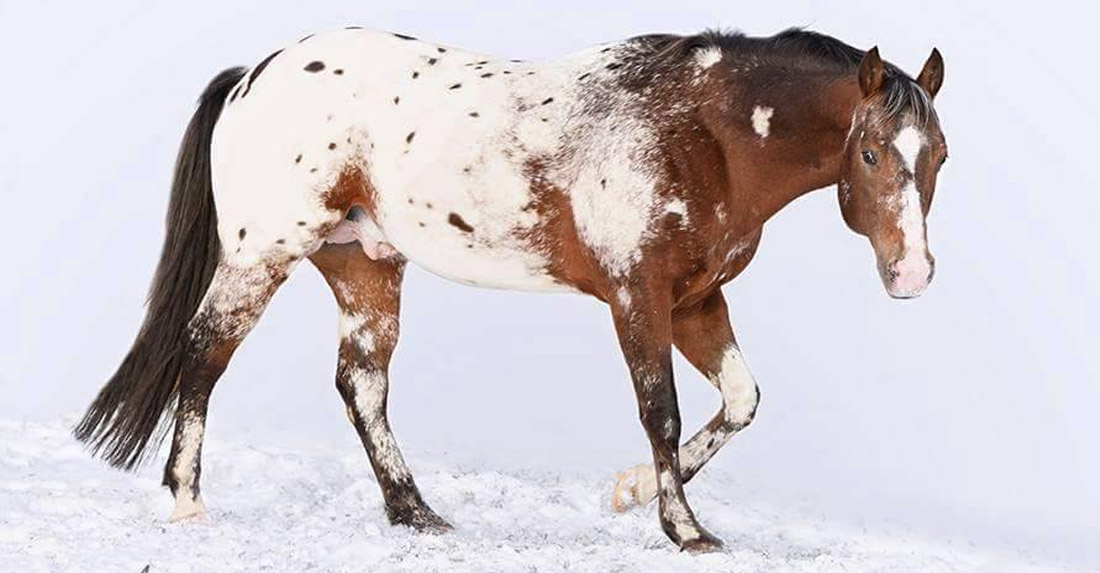 Vlekkie (Appaloosa x Fjord Horse) - Photography: KILLYENN Photography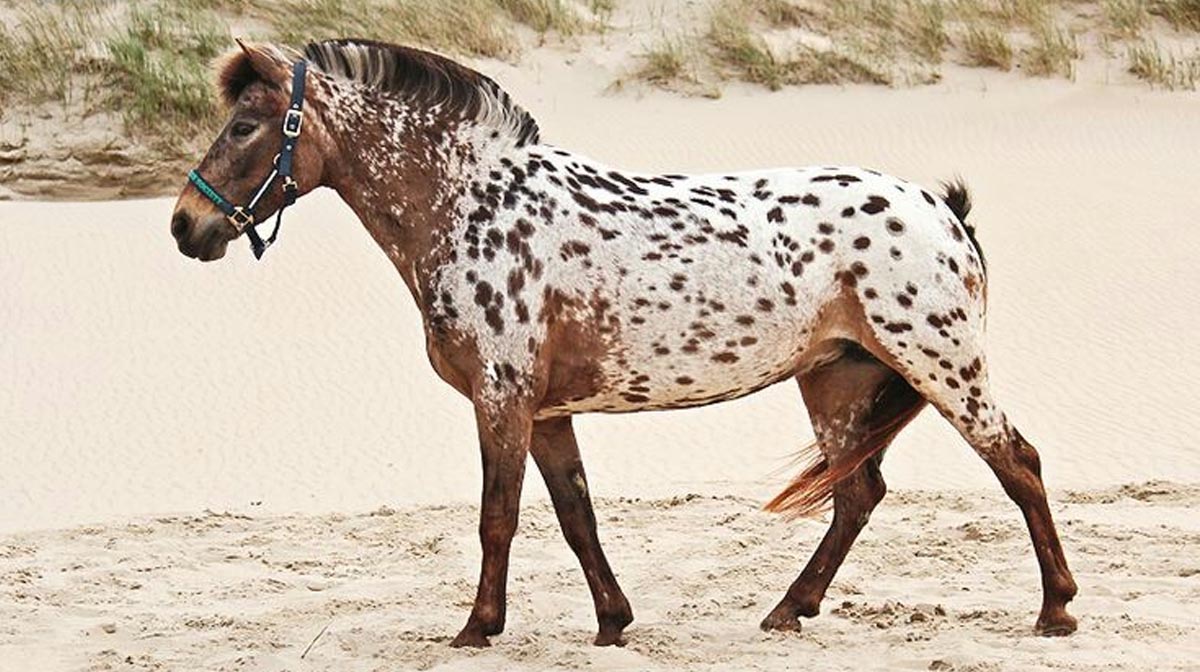 King George VI riding with his daughters Princess Elizabeth (later Queen Elizabeth II) and Princess Margaret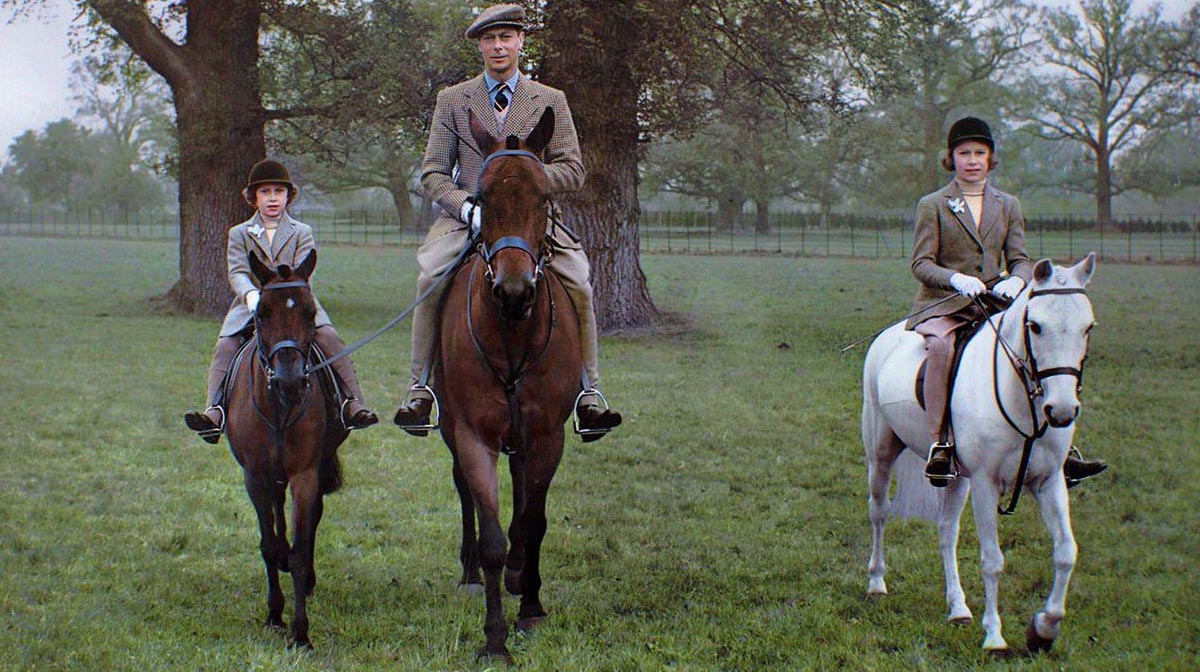 Solaris Fabianna (Chestnut Tobiano Warmblood) @Solaris Sport Horses, Scotland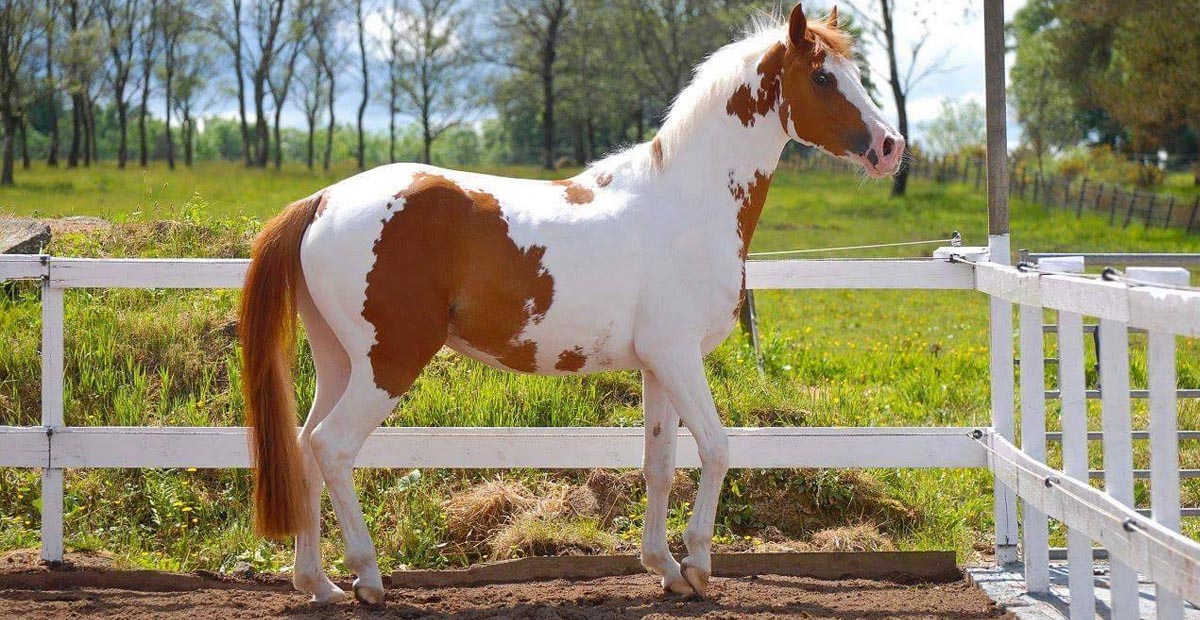 Poor foal trying to recover from a broken leg
One-eyed mare defies the odds giving birth to live twin foals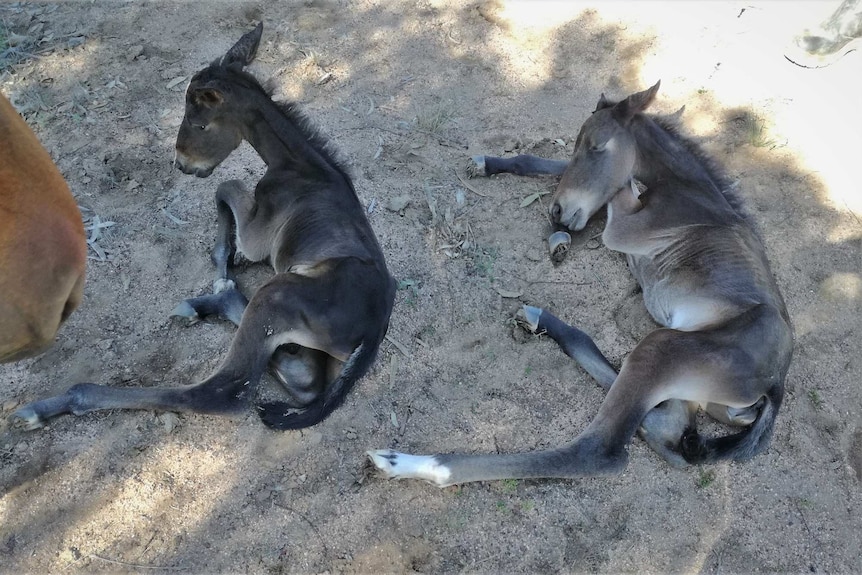 Akhal-Teke Stallion - Akgez Geli - The Golden Horse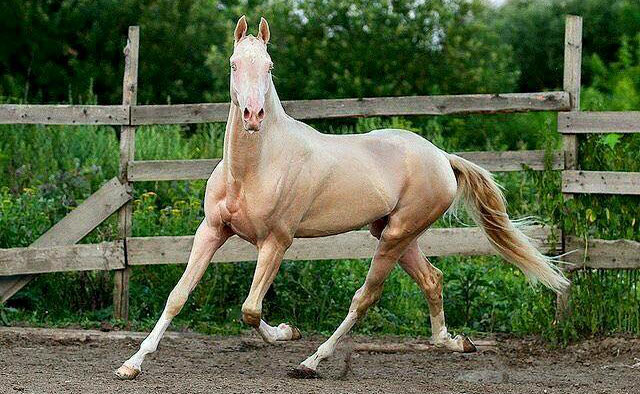 Grand Prix Dressage Zebra, Carletto At The Royal Dutch Equestrian Sport Center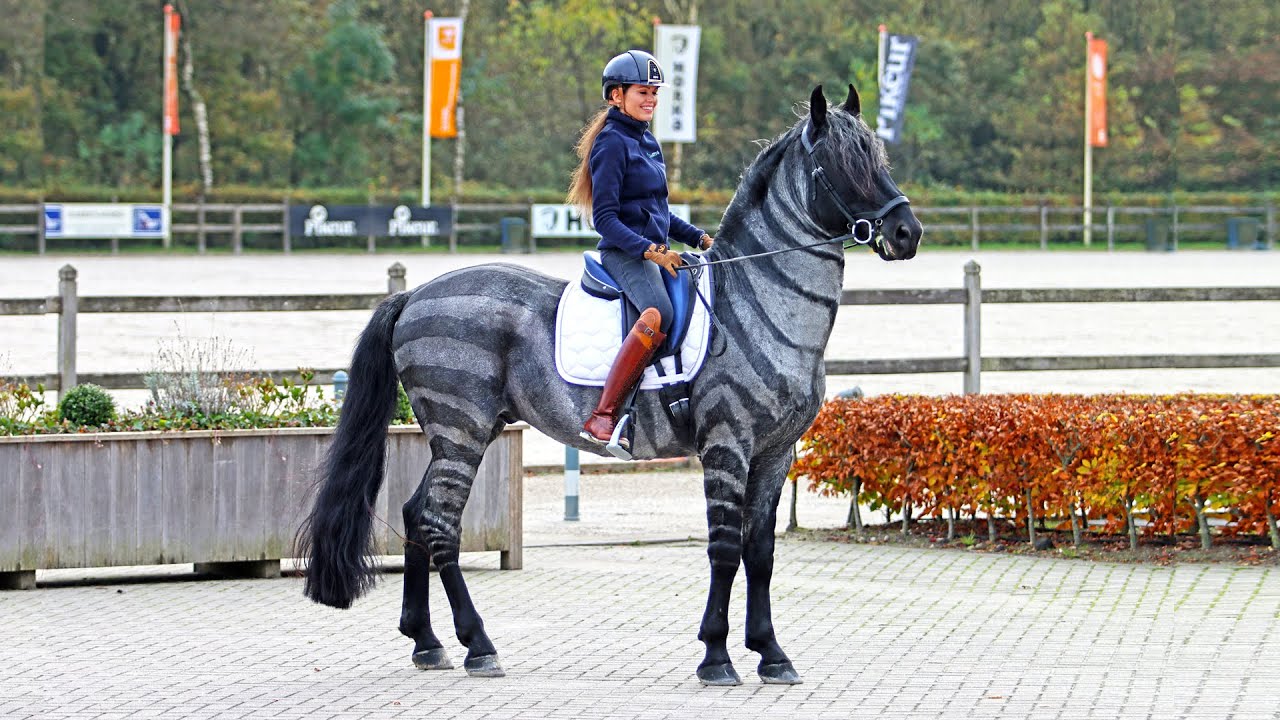 GG Dick Sparrow 40 Horse Hitch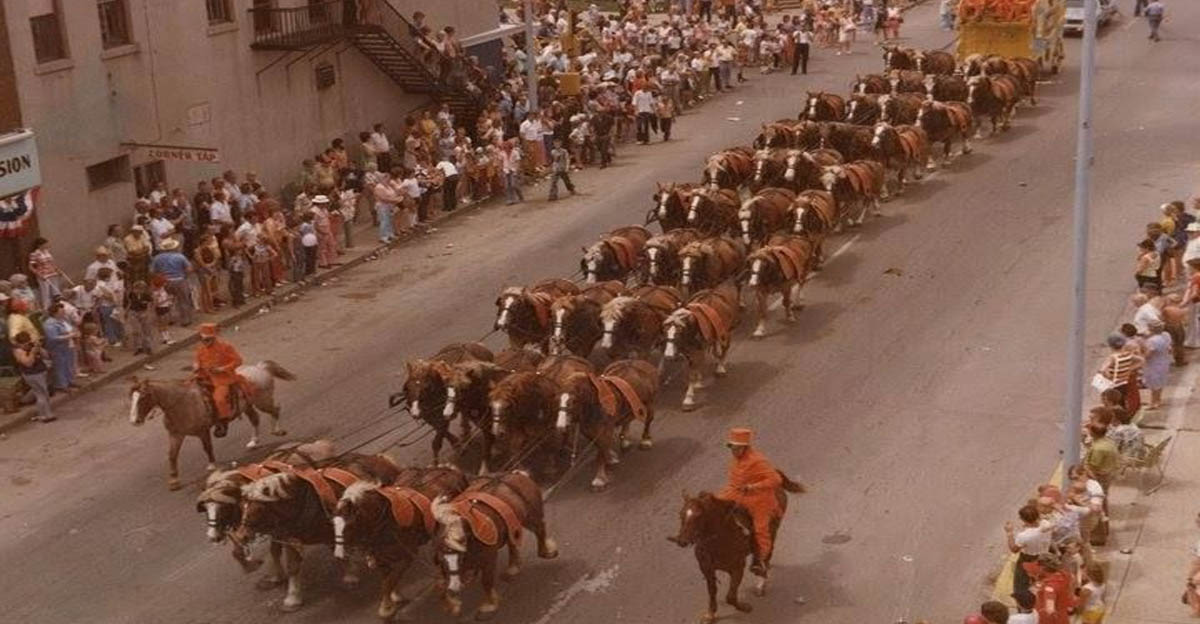 Meet Peggy The Shetland Pony Who Began The Queens Love Affair Of Horses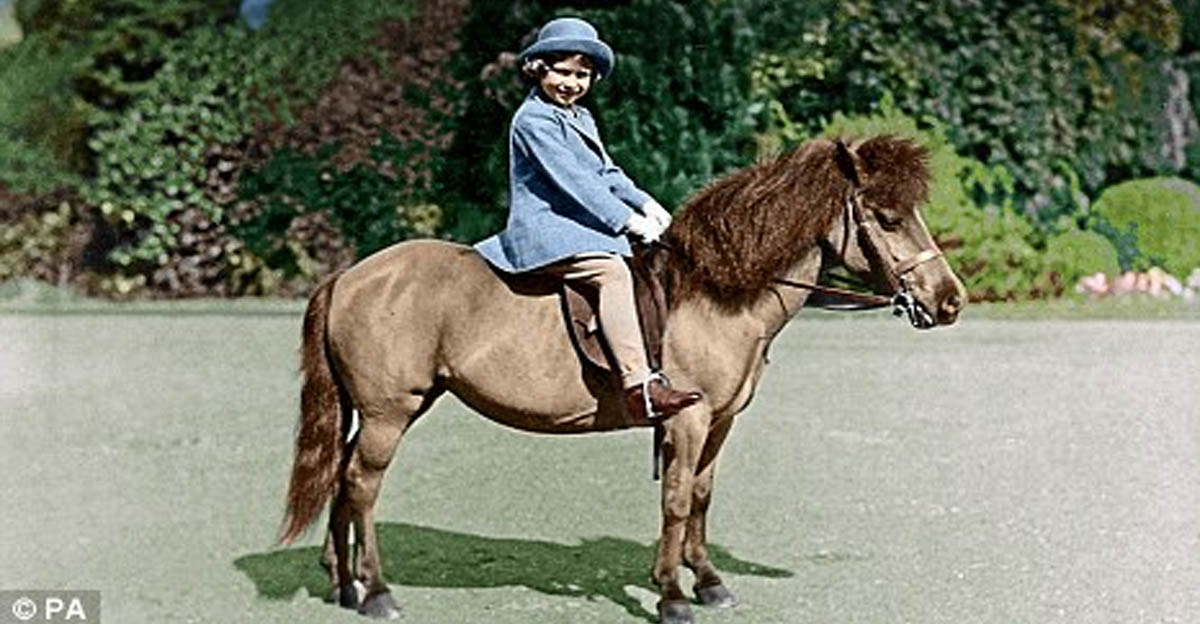 Mamma donkey showing the love to her baby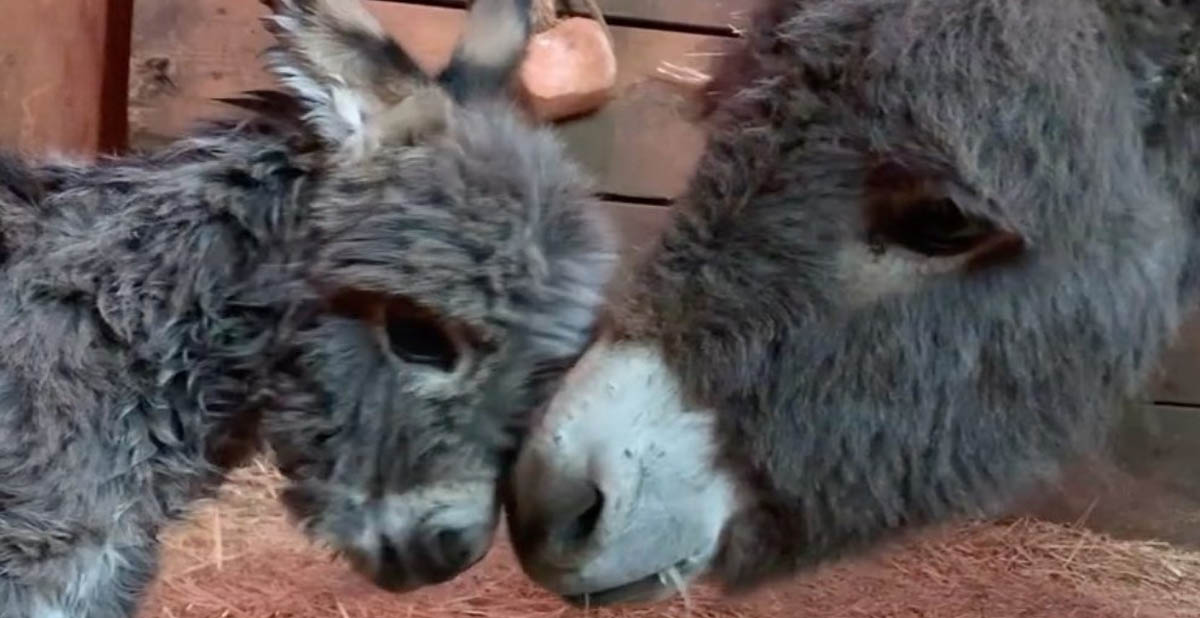 Filly Foal Born With Rare Medicine Hat Pattern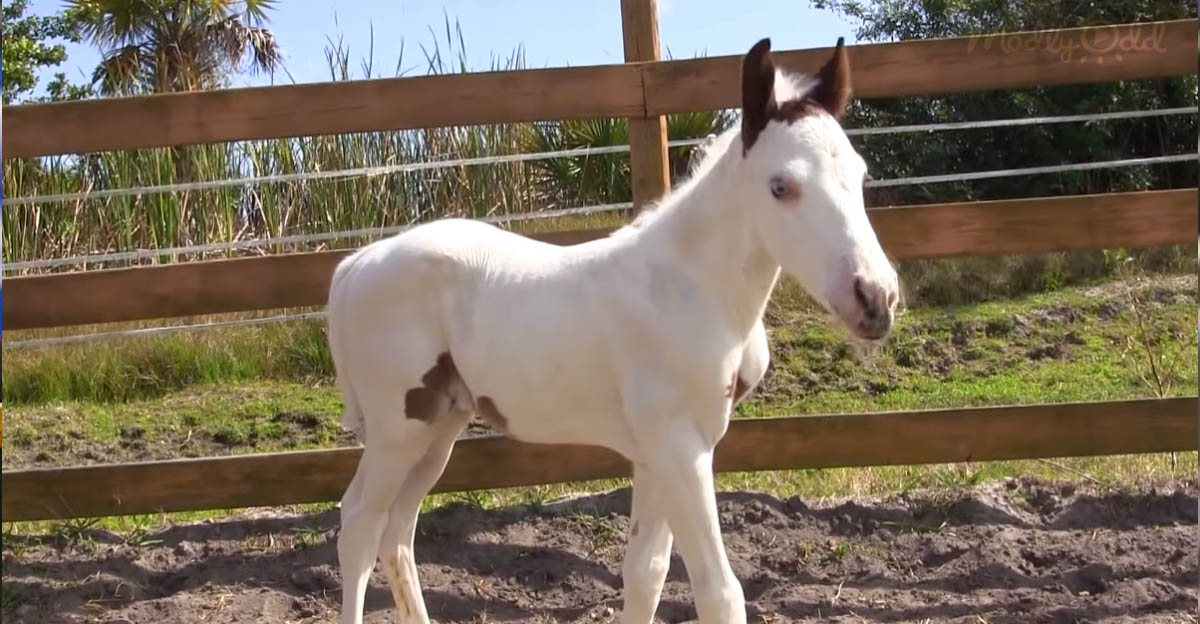 The Mother Of Dragons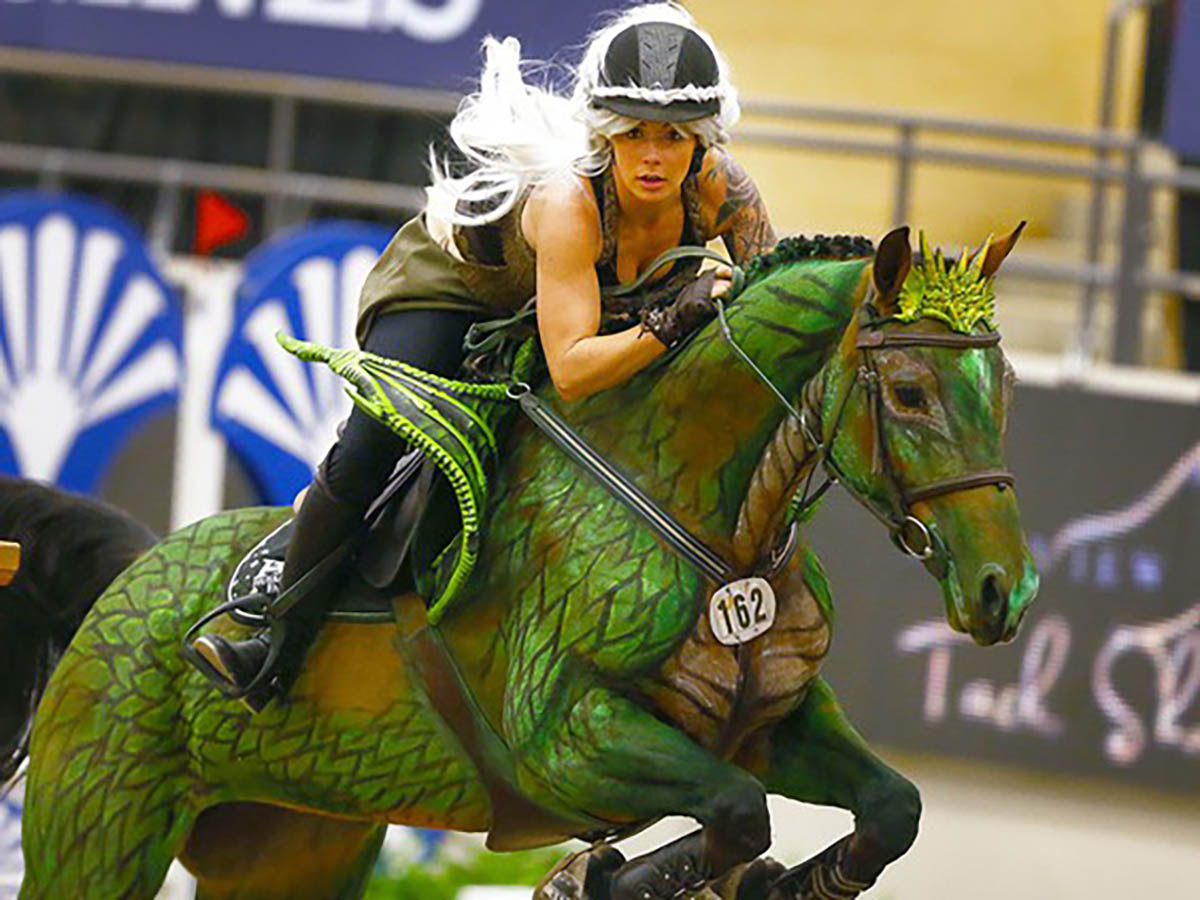 Double S Belgians high step their way to top spot in the World Champion Six Horse Hitch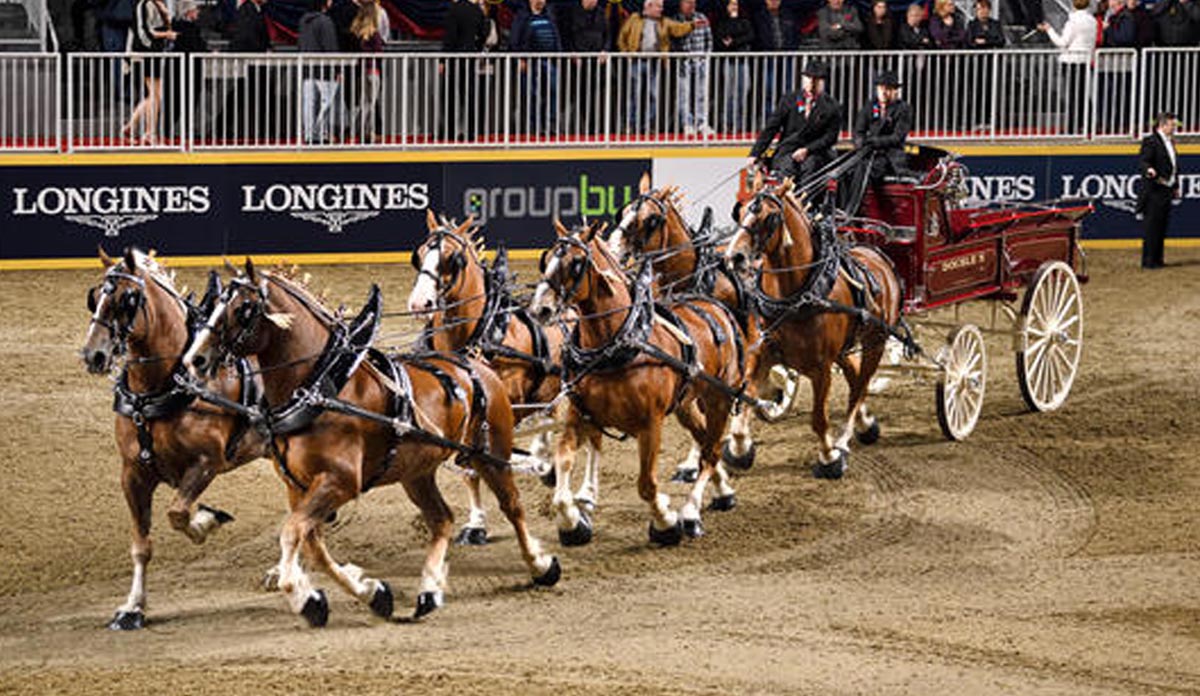 White Shire Horses Of Samuel Smith Brewery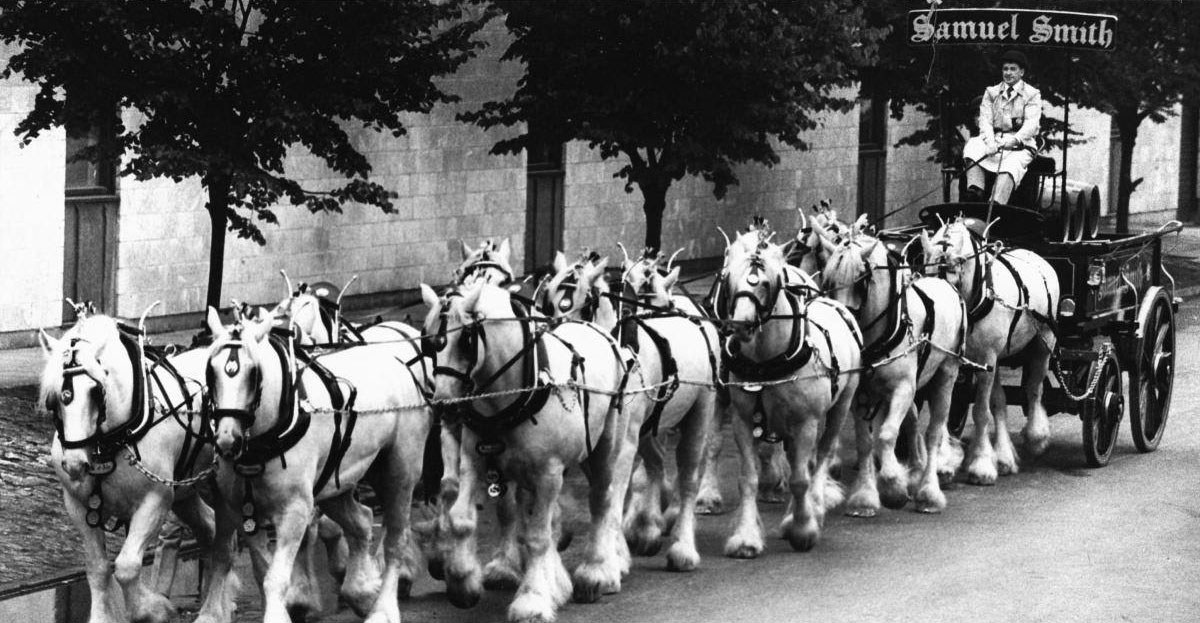 Barrel Racing Horse Knows His Job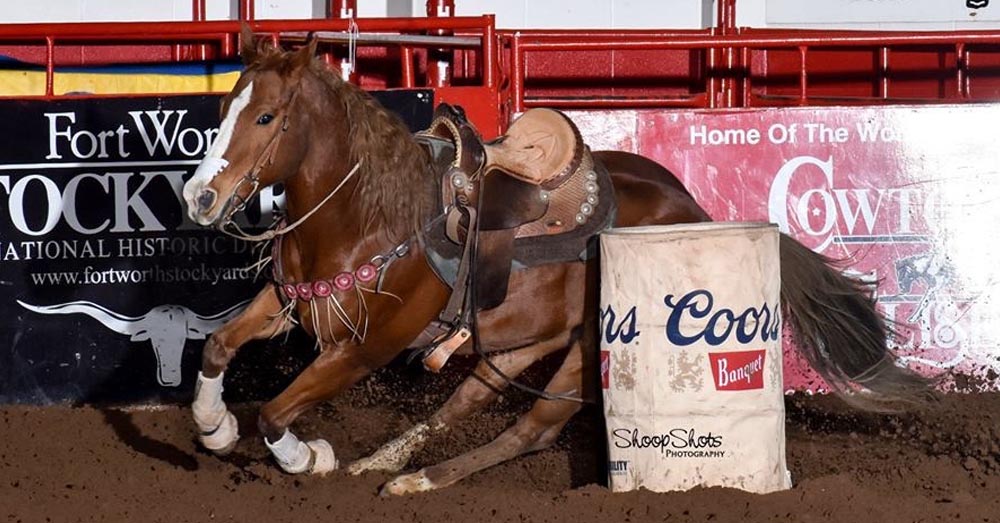 The compassion and kindness of a horse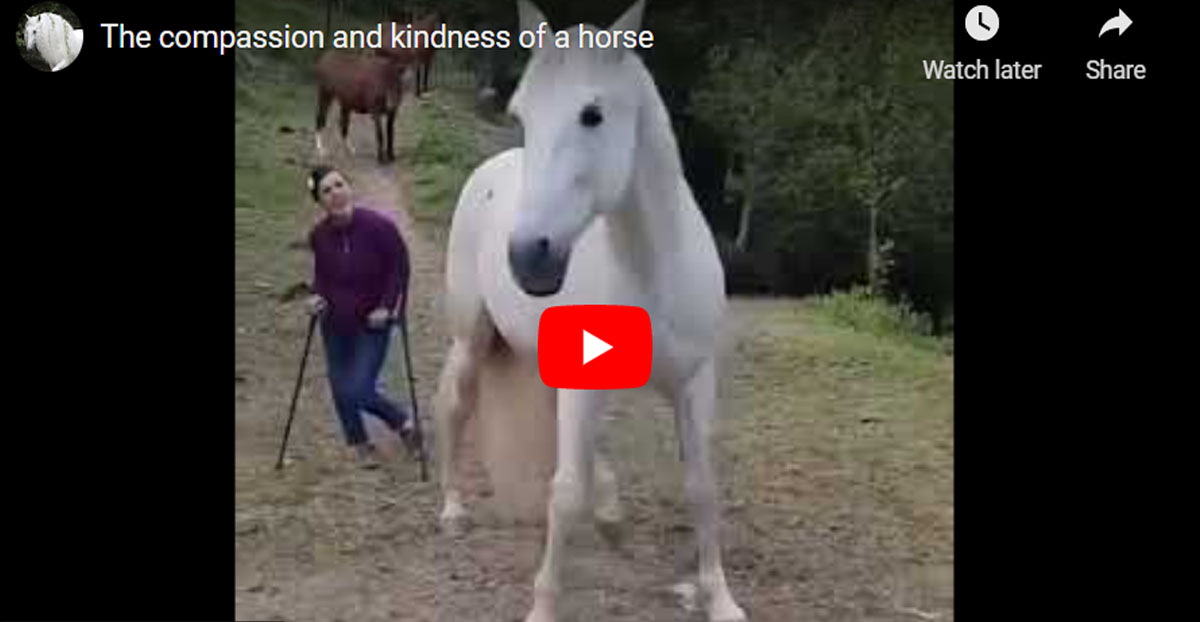 Baby Clydesdale @Reno Rodeo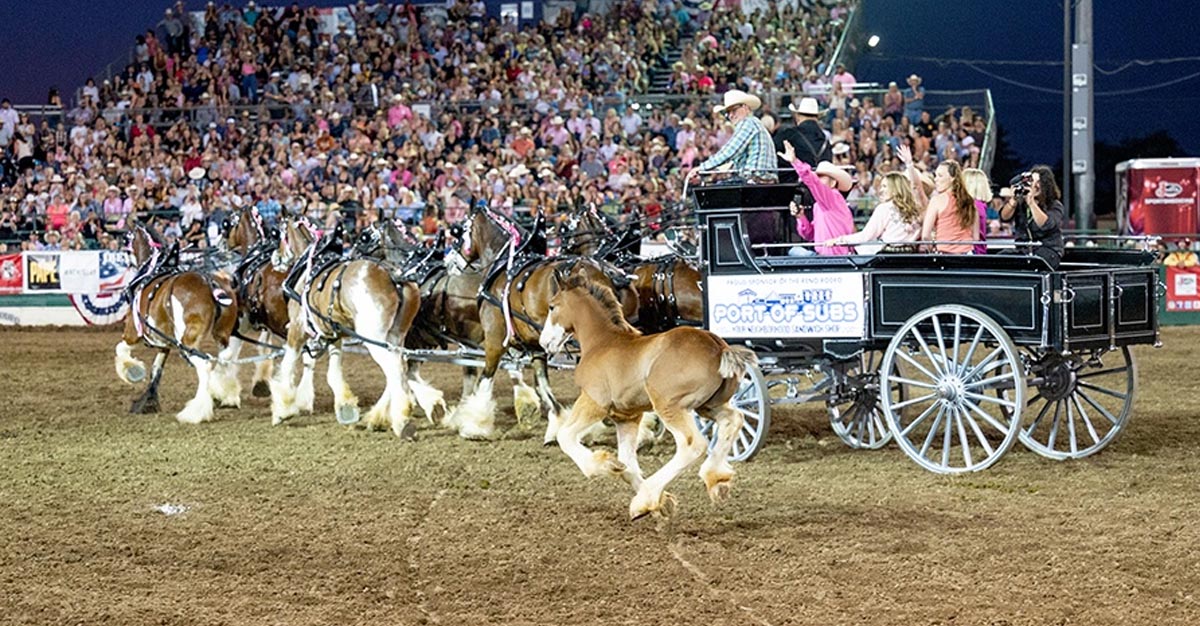 Apple didn`t fall far from the tree for this one @Zarembowicz Sport Horses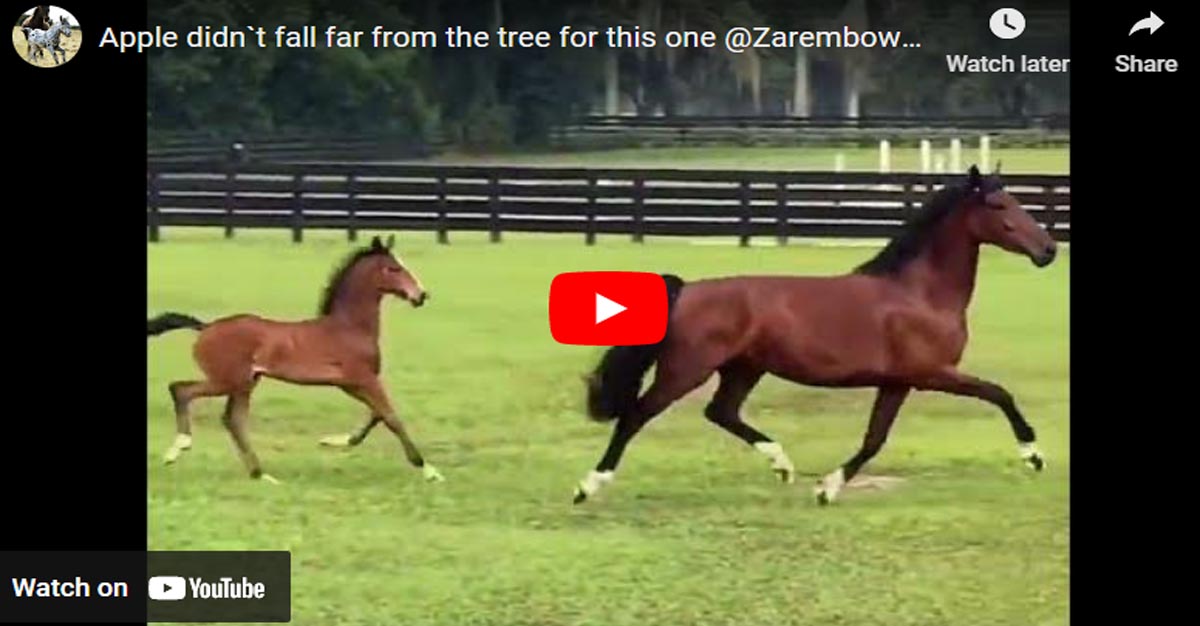 Mickybo and Orla Duffy win 128cm Pony Championship at Dublin Horse Show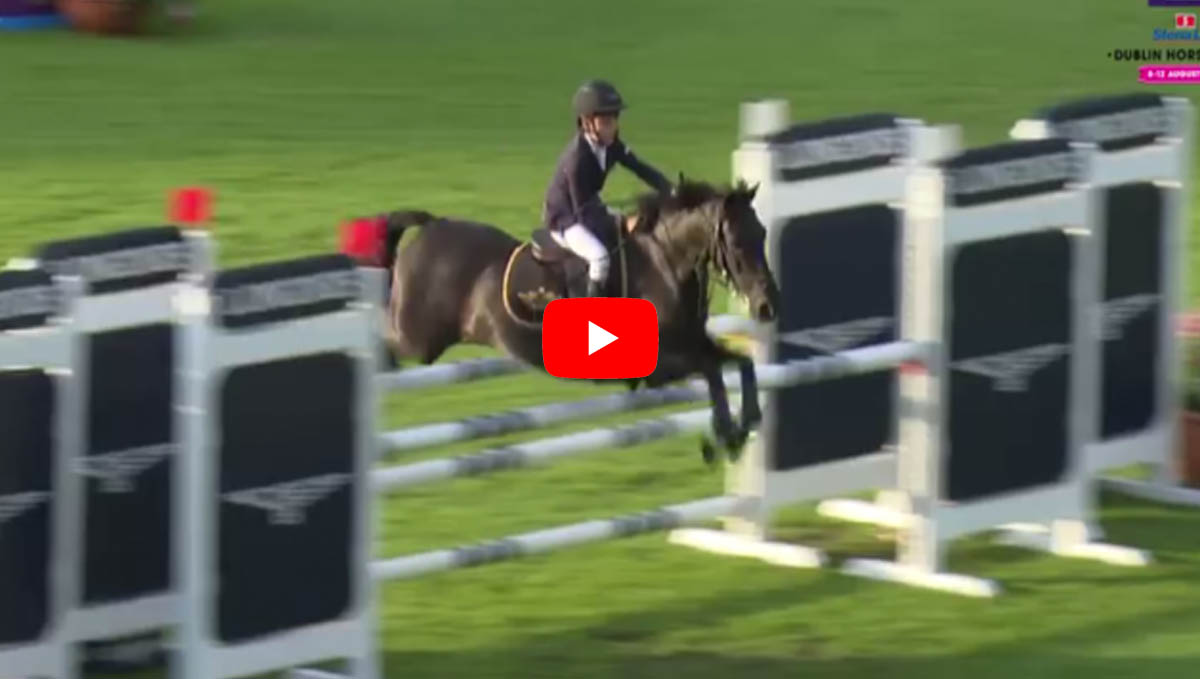 Horse Pulling Princess Beatrices Carriage Threatens To Bolt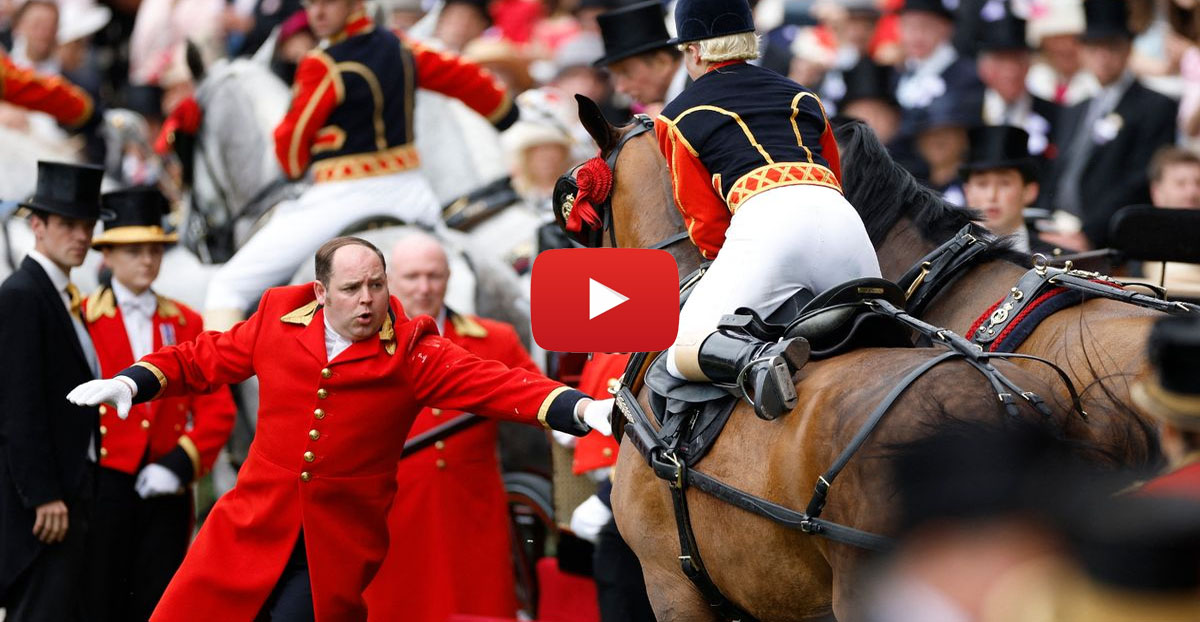 Percheron Thunder Driven By Jason Goodman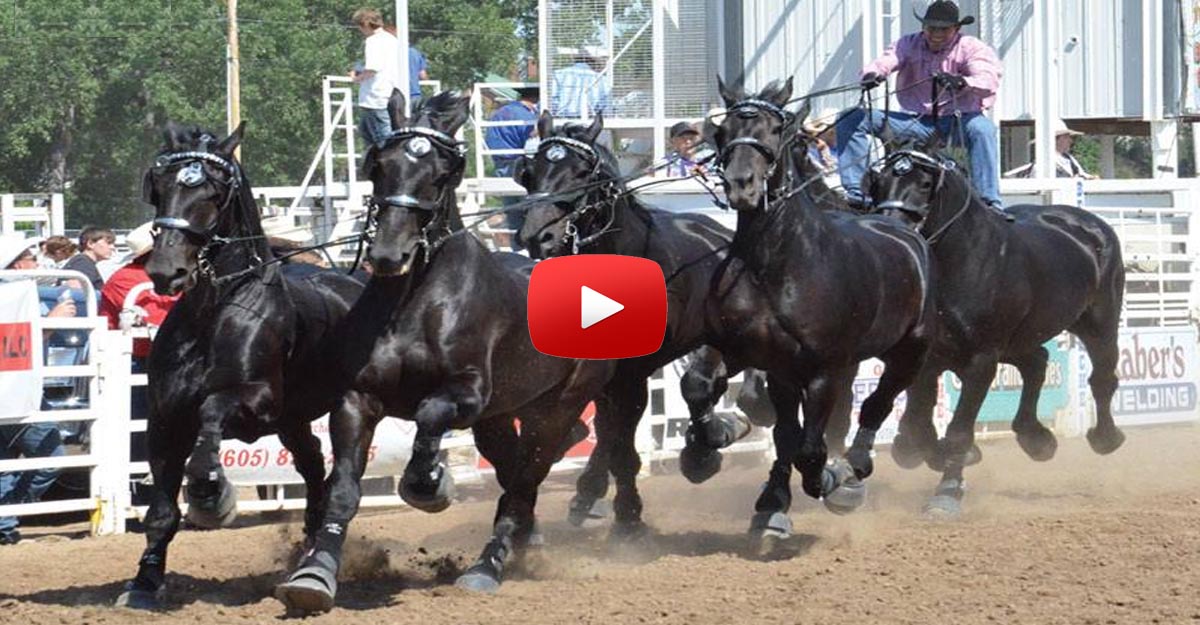 Appaloosa x Akhal Teke Cross, Golden Globe A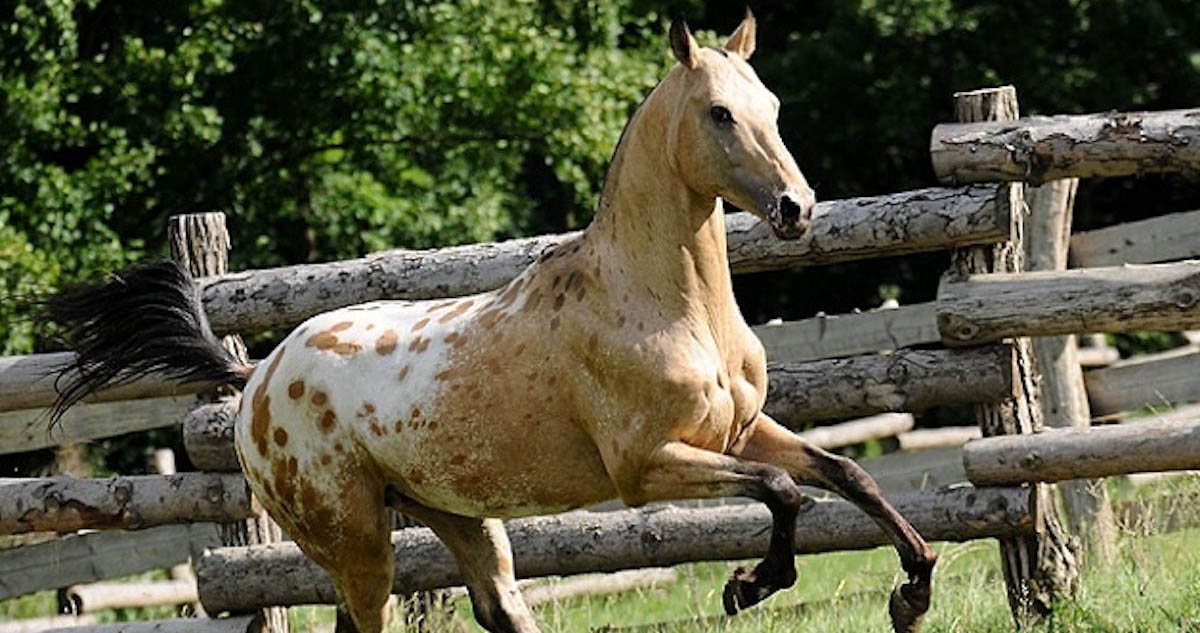 Austin: Truly Special Gypsy Vanner Horse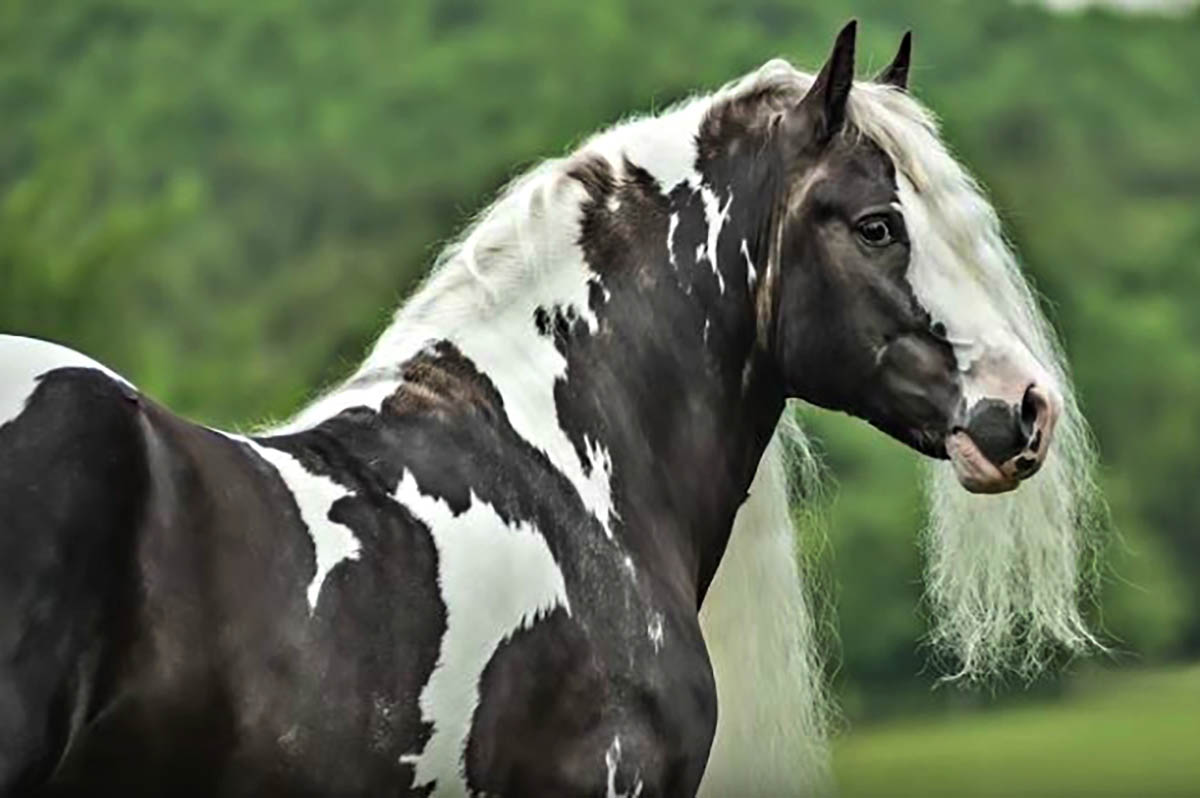 Pinto Arabians / Pintabian Horses
Banoffee - Pearl and White Gypsy Vanner Stallion @McCartney Stud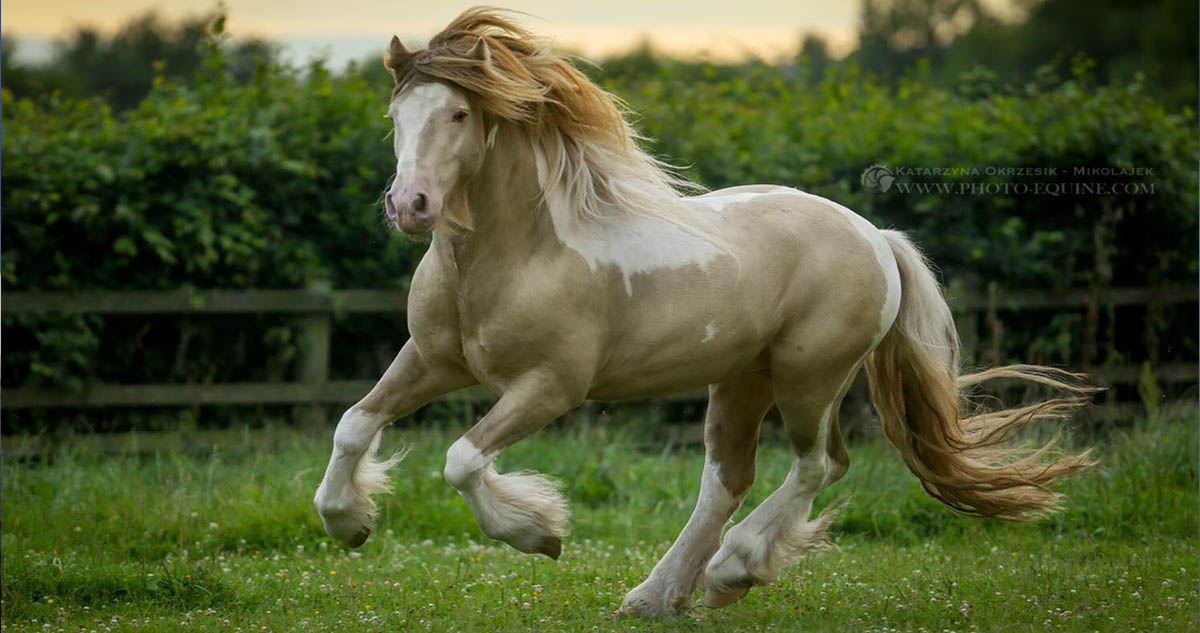 The cutest little rider and such a gentle and wonderful horse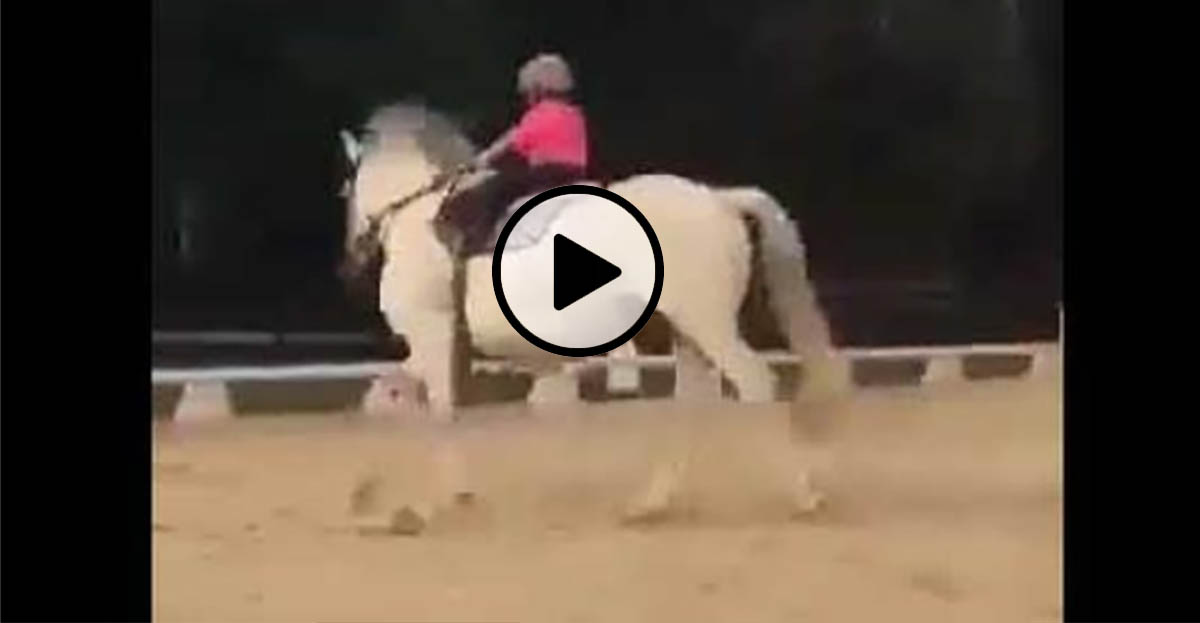 12 Percheron Working Horse Hitch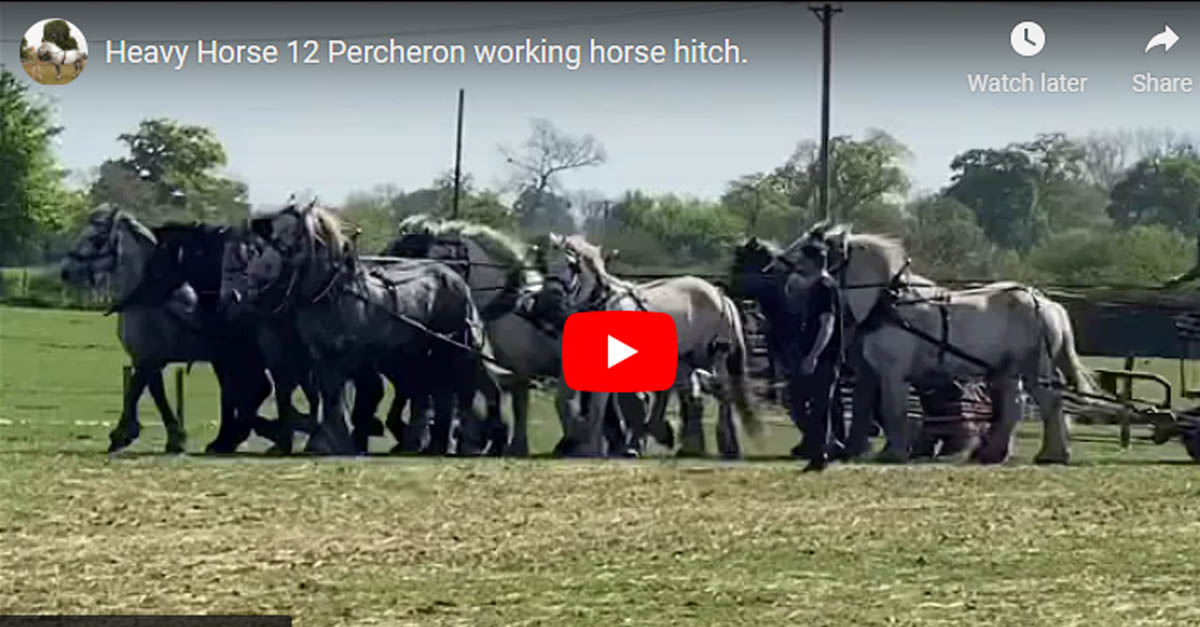 Paralyzed Rider Amberley Snyder Becomes A World Champion Barrel Racer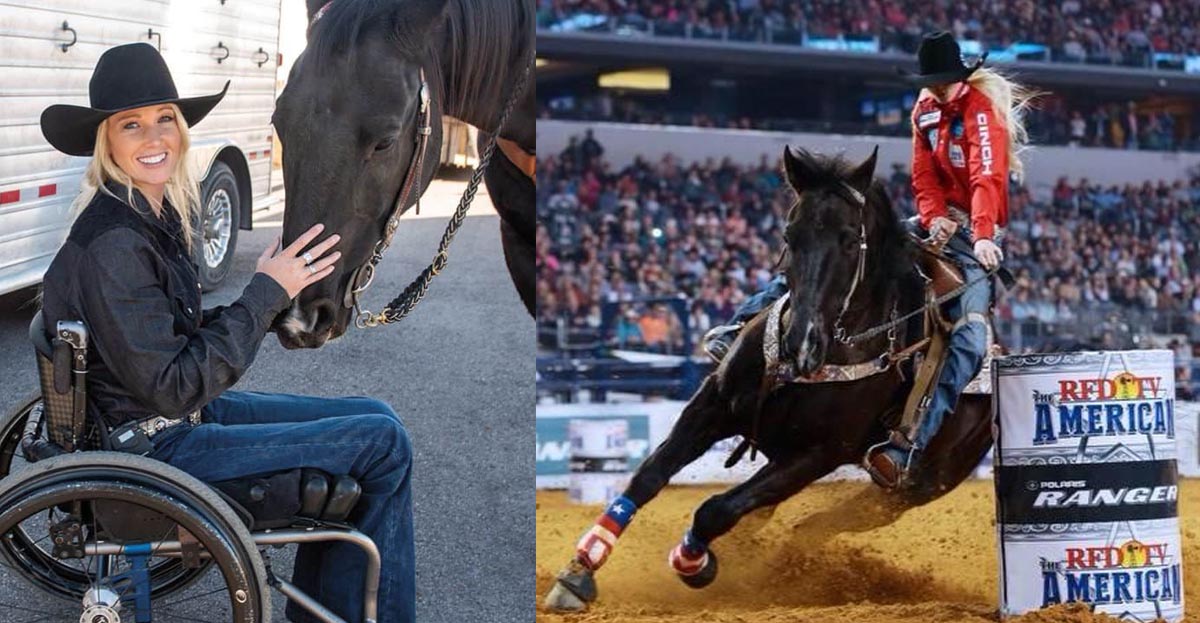 6-year-old Marthe Zwaenepoel steals the show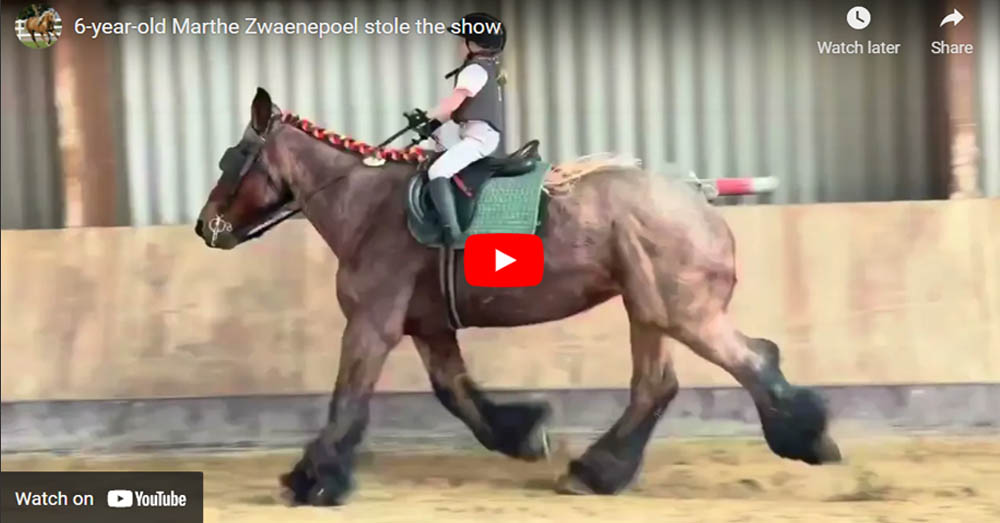 Pony Dad, Chris Hemsworth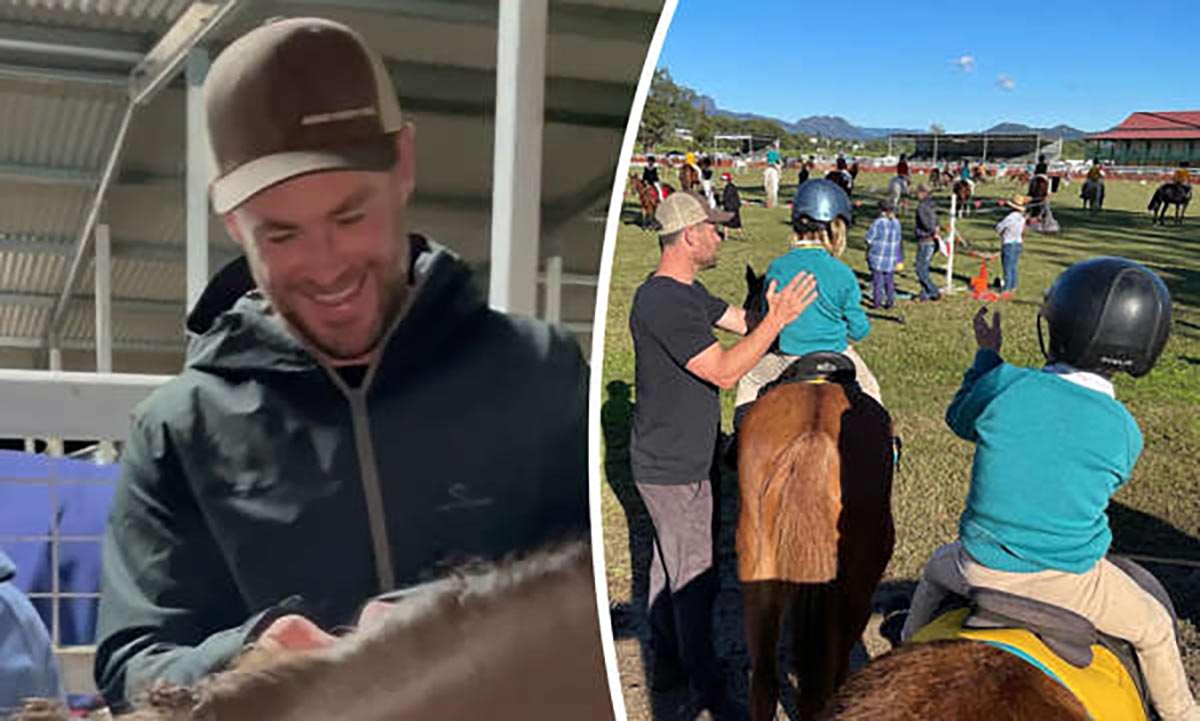 The Bashkir Curly Horse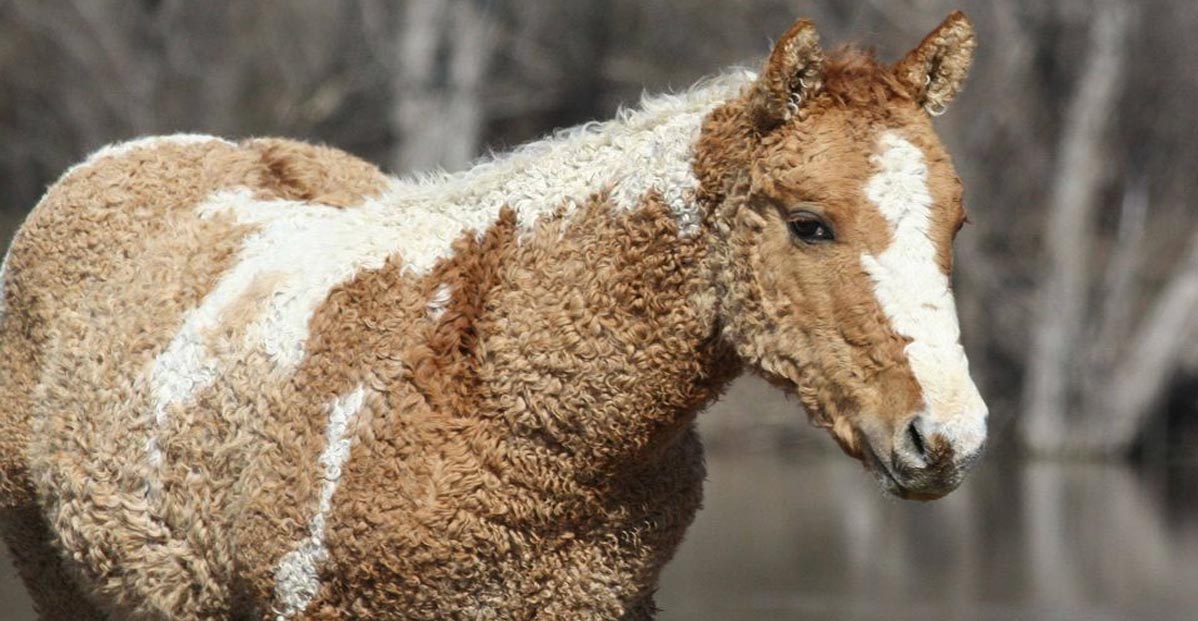 Shania Twain Takes Part In Las Vegas Horse Drive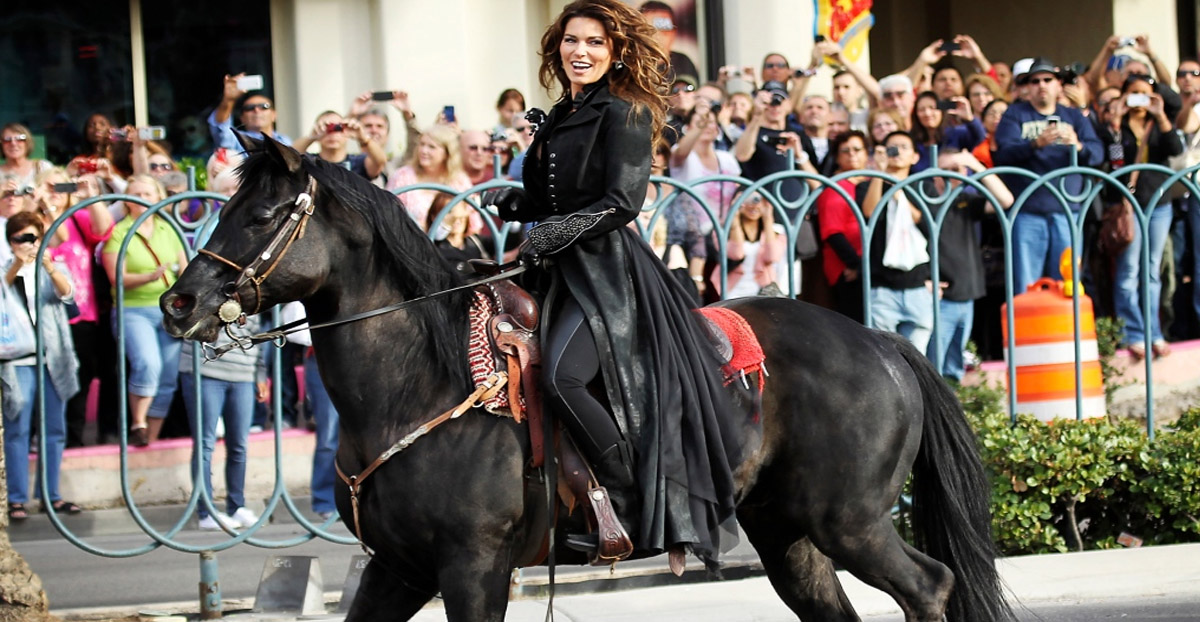 Foal Hooves / Foal Slippers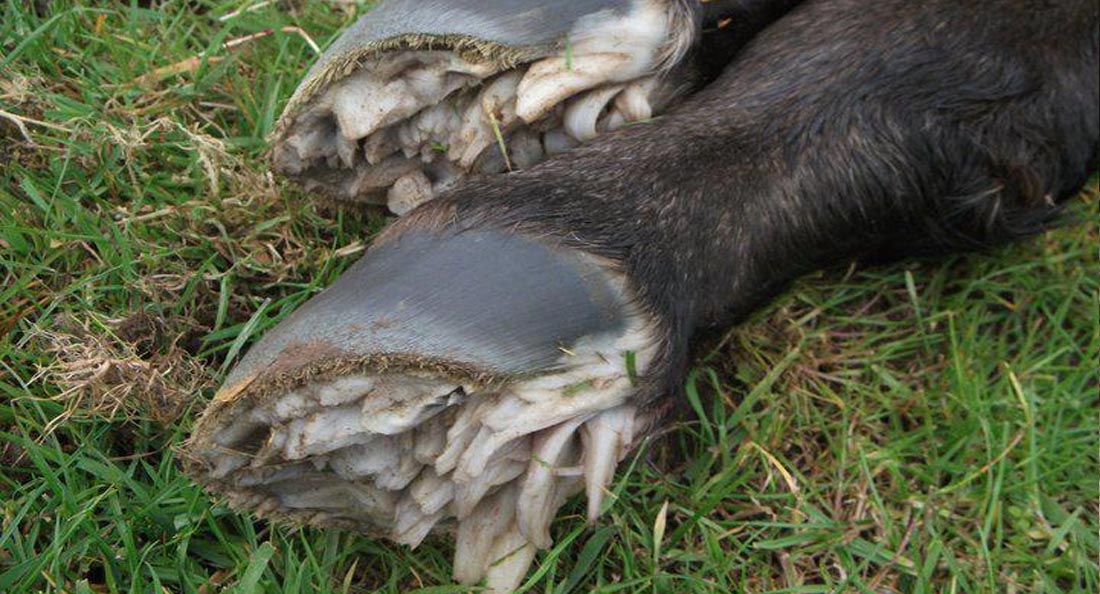 Mark J Barrett, Florida Horse Photographer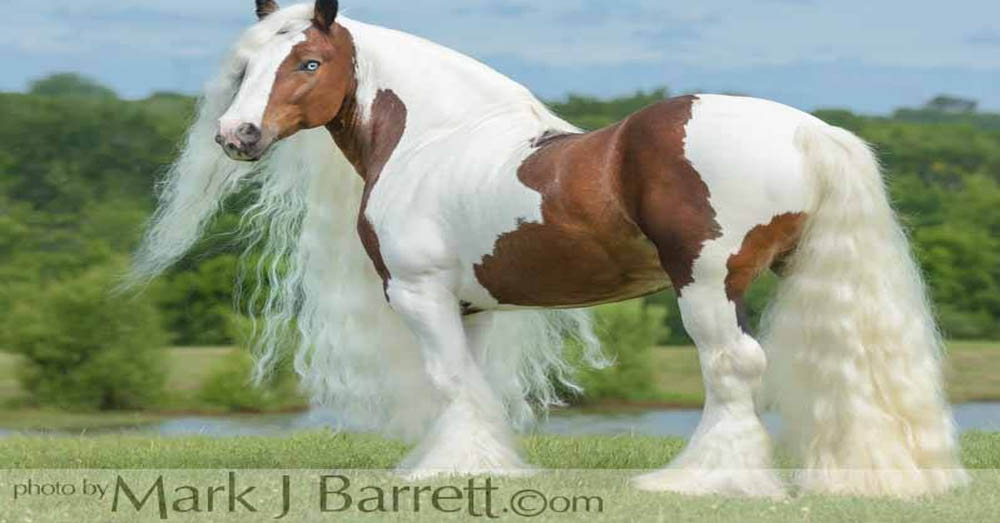 WF Commander - Gypsy Cob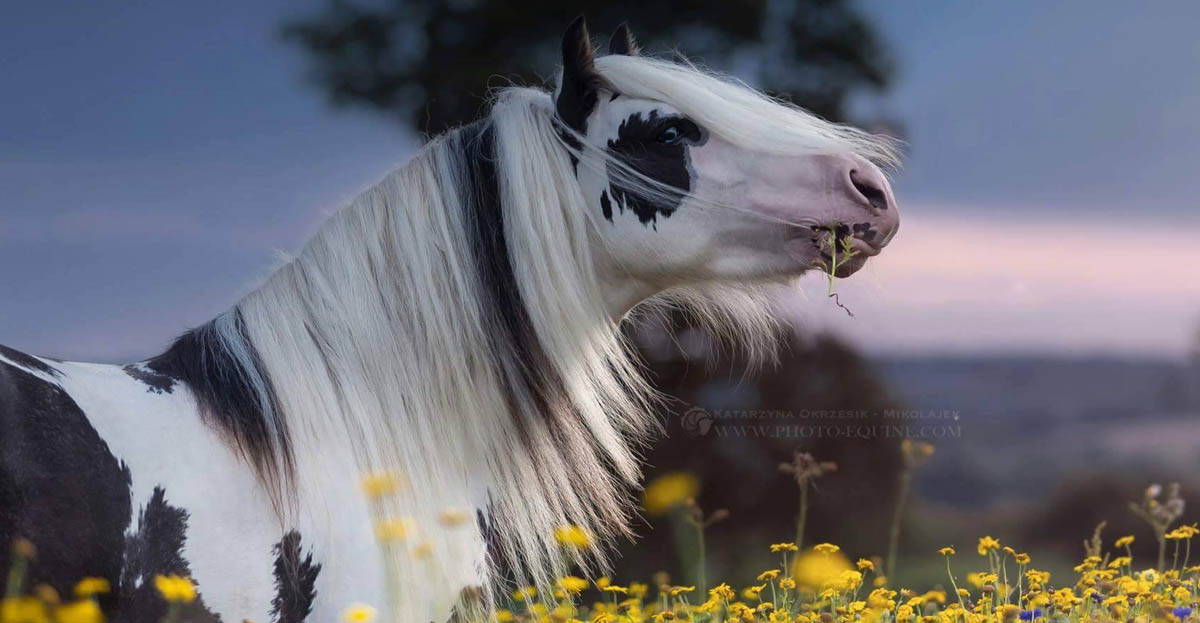 Lipizzaner Foals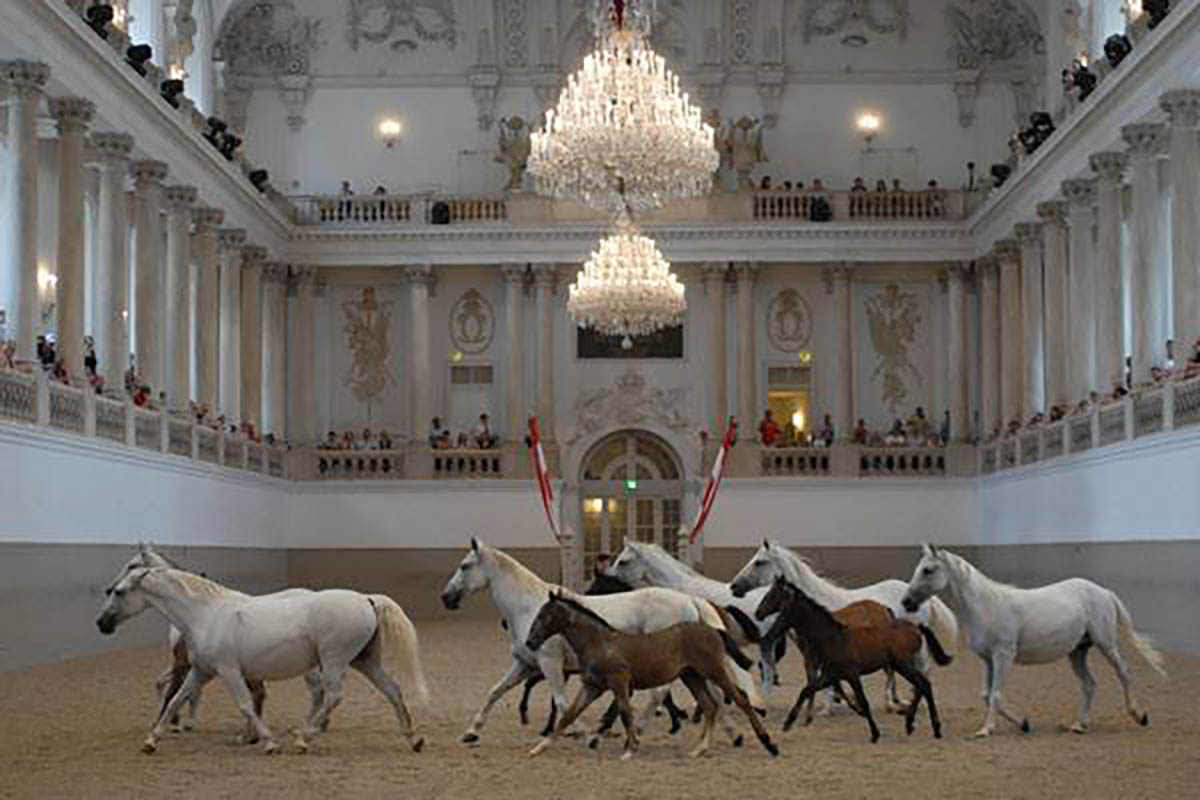 GFS Lord of the Dance - AES Stallion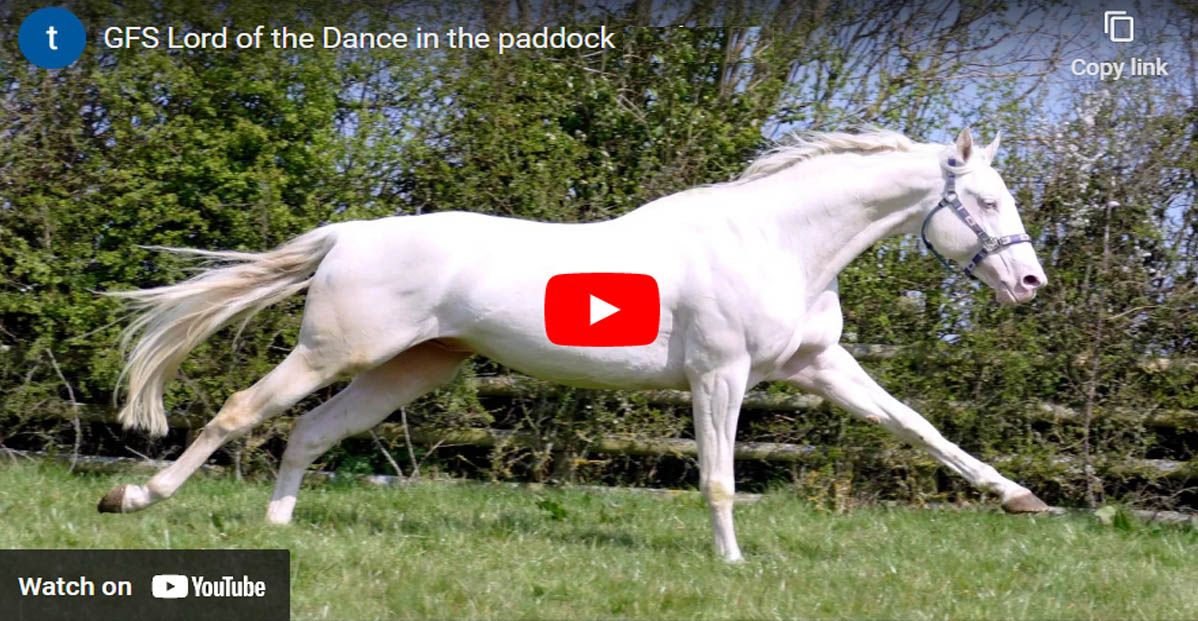 Belgian Draft Horses : Birth of a Foal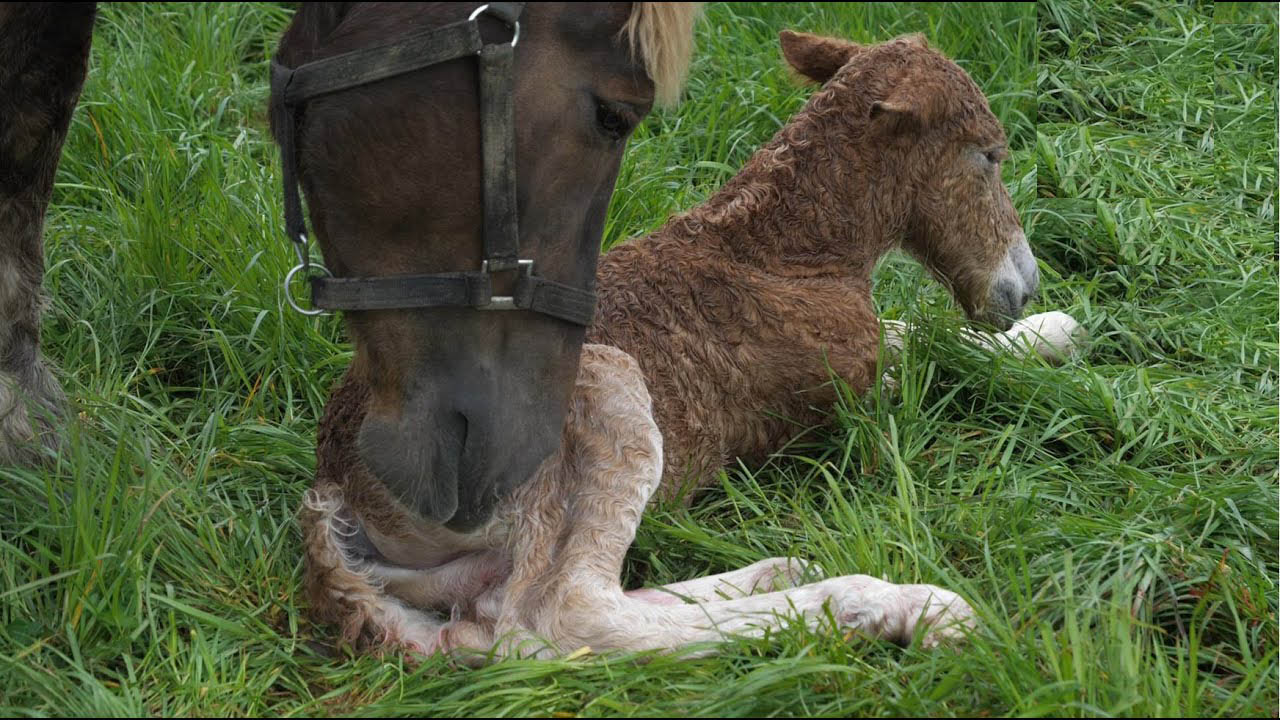 Rare Pure White Thoroughbred Racehorse SODASHI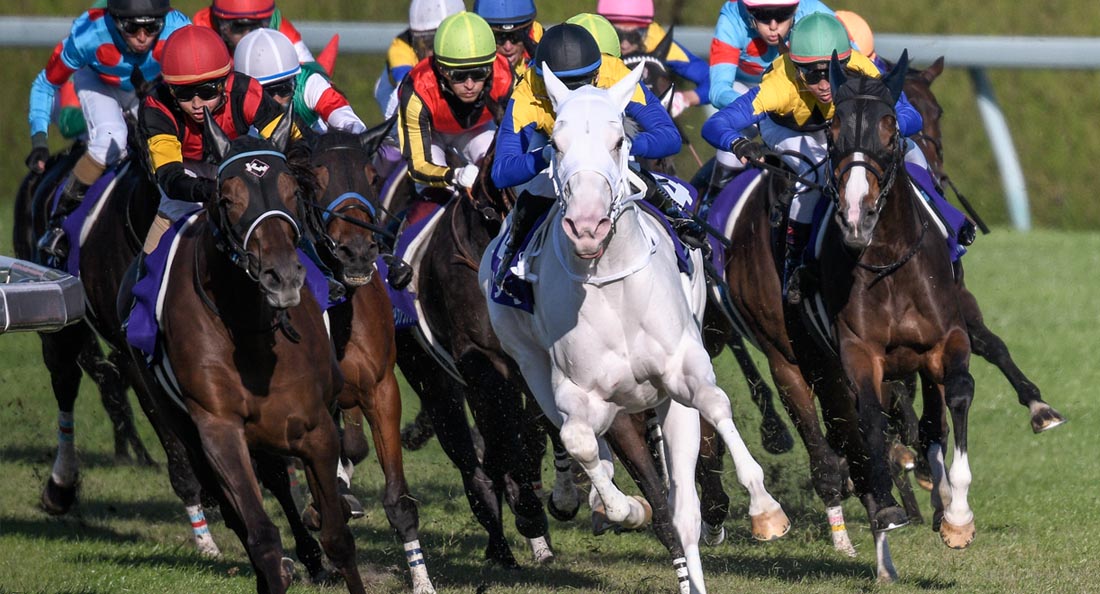 Jood Al Ulia - Arabian Chestnut Mare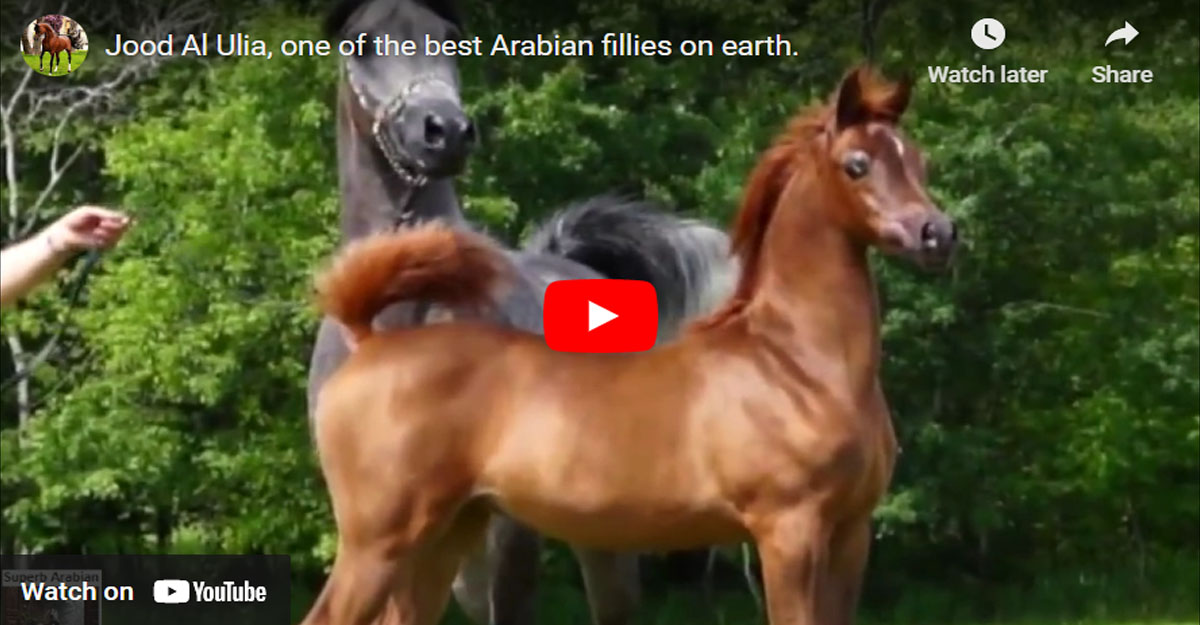 Baroque Pinto (Barock Pinto) Horses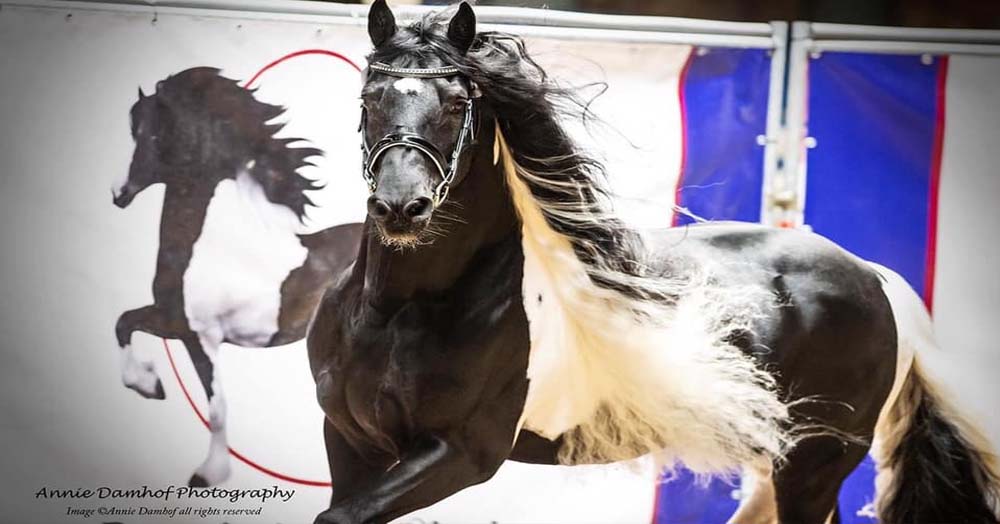 Cute Appaloosa Foal - My Treasure, Chexys Aponivi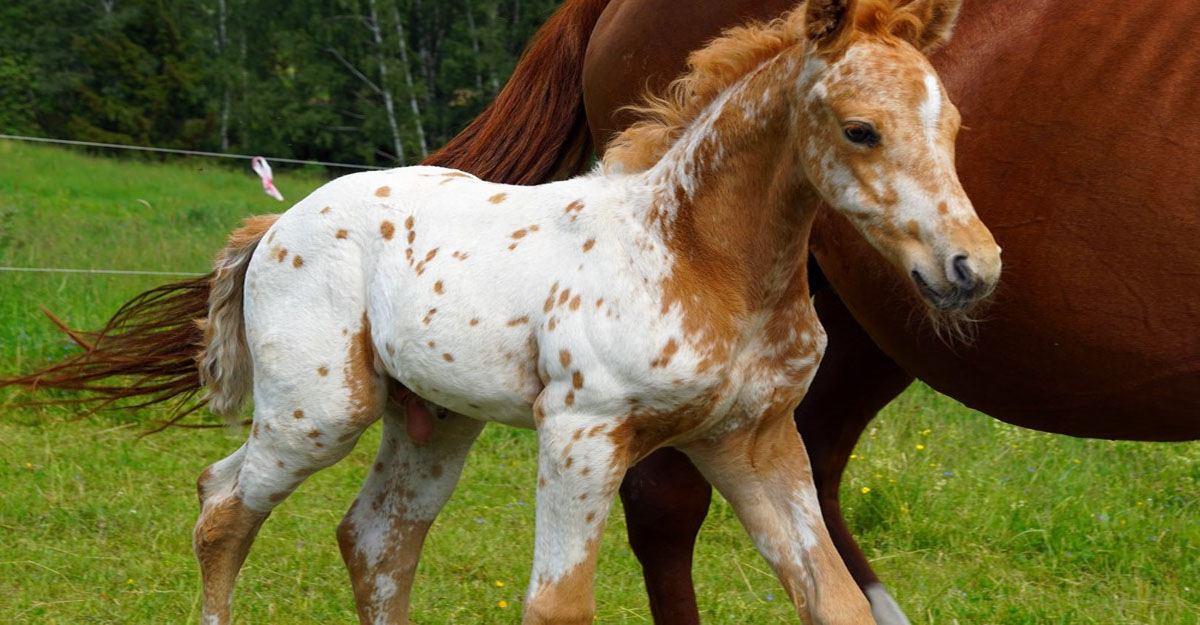 Apollo, Ster Friesian Stallion - Royal Grove Stables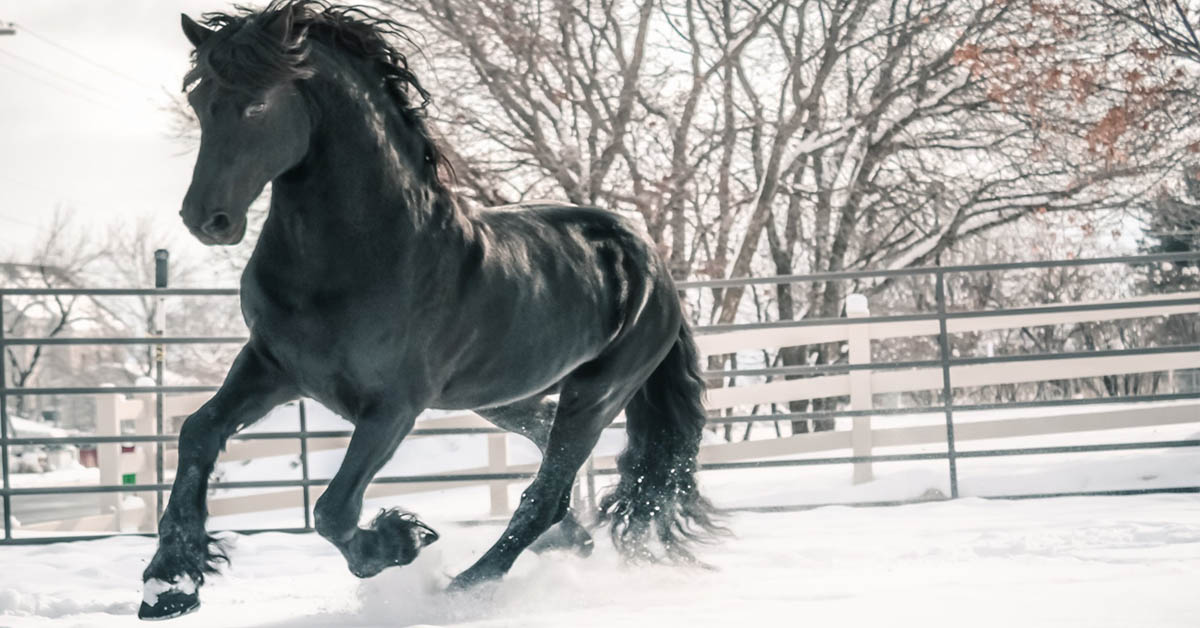 Zoe, The Golden Zebra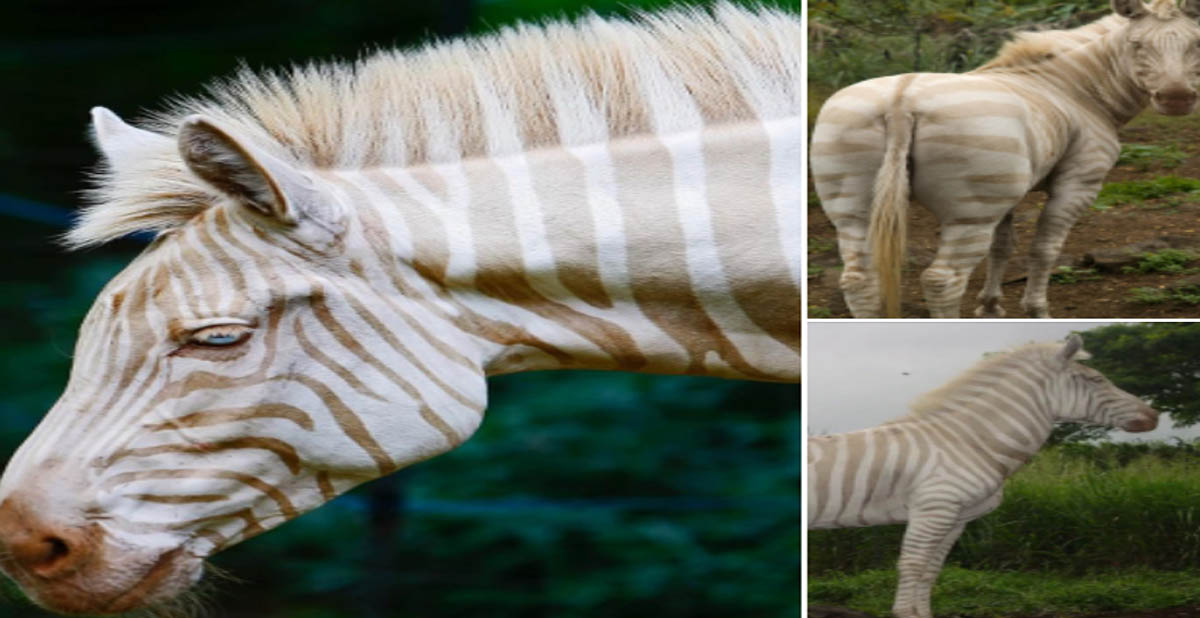 How to Transport a Horse with a Motorcycle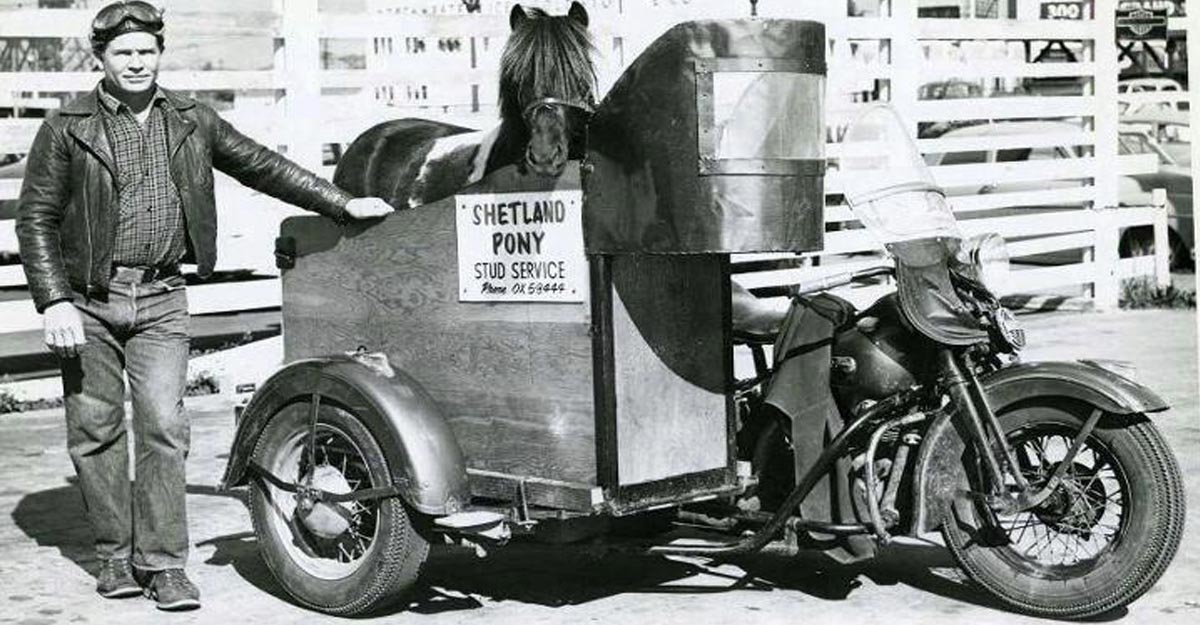 A Loving Home For Retiring Military Veteran Horses After They Have Served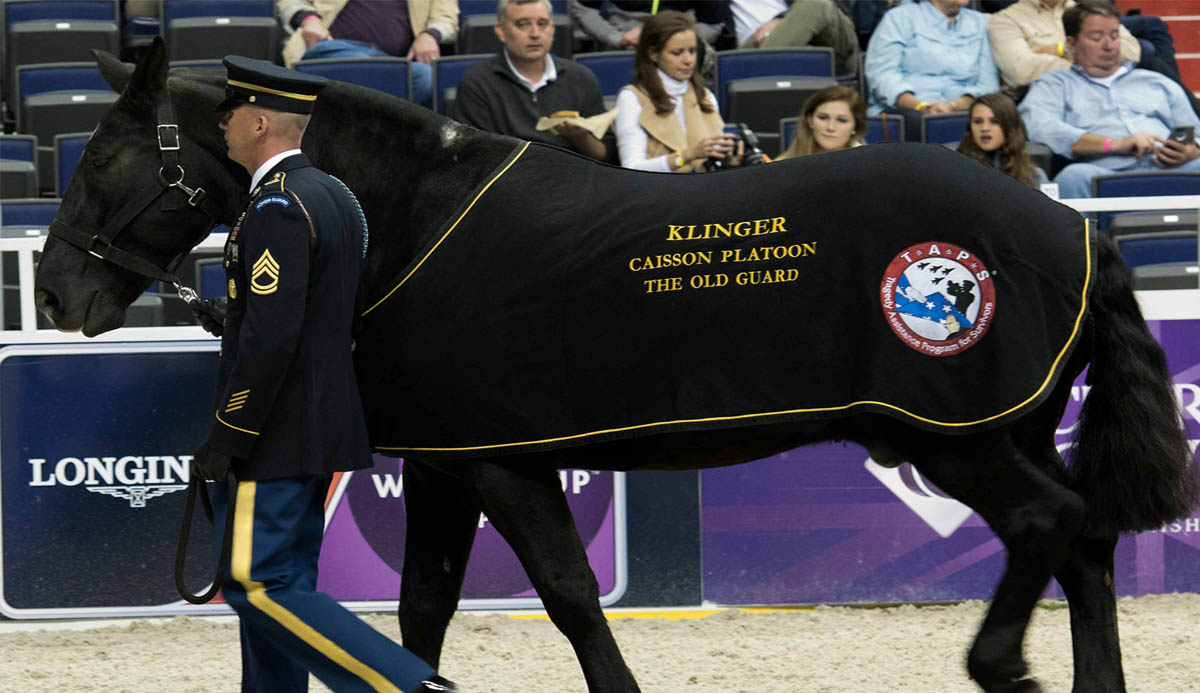 18 Hands Belgian Draft Mule @Lucky Three Ranch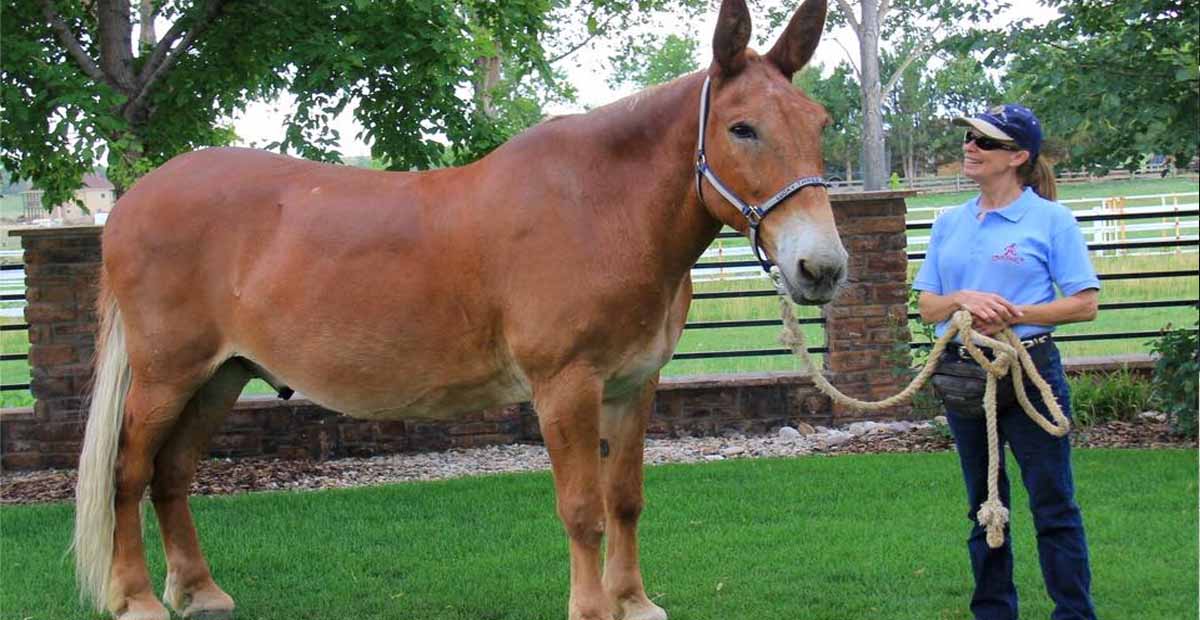 Man Invents His Own Method Of Loading His Horse Into The Trailer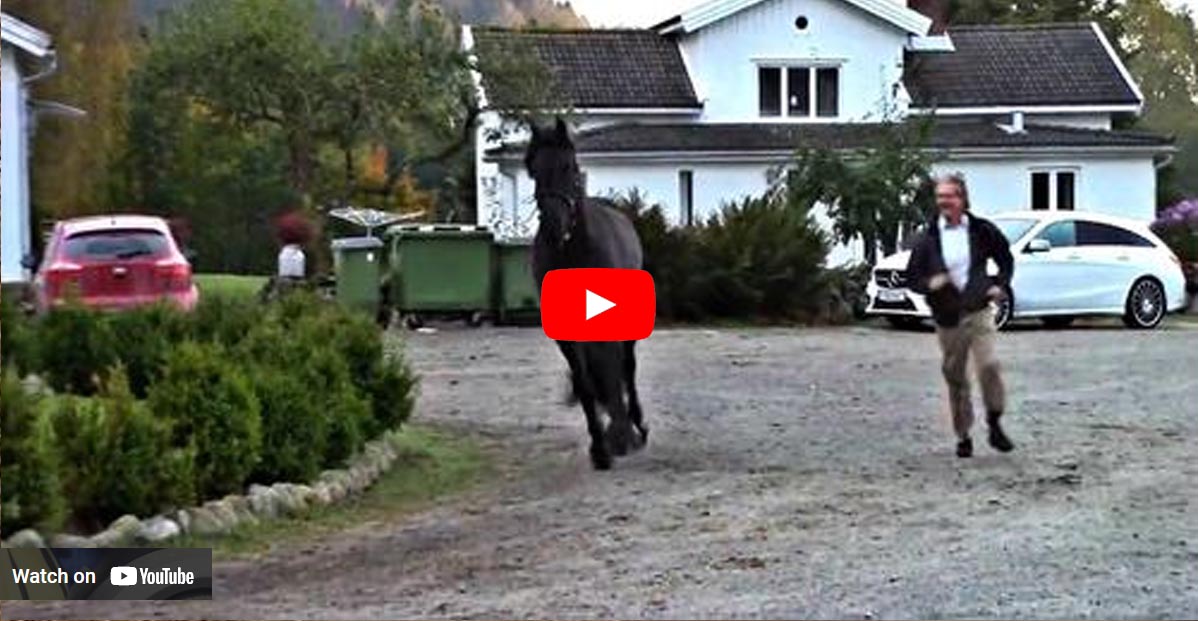 Clydesdale Horses Are So Magnificent And Graceful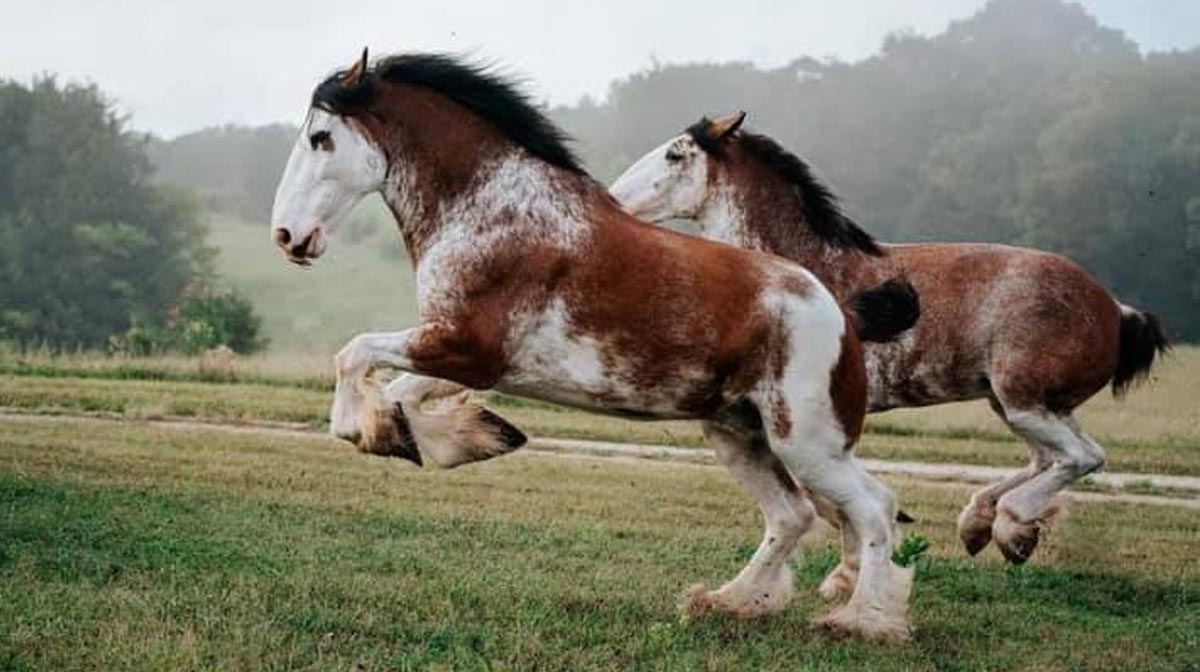 80-year-old woman completes annual 600-mile trek with her pony and dog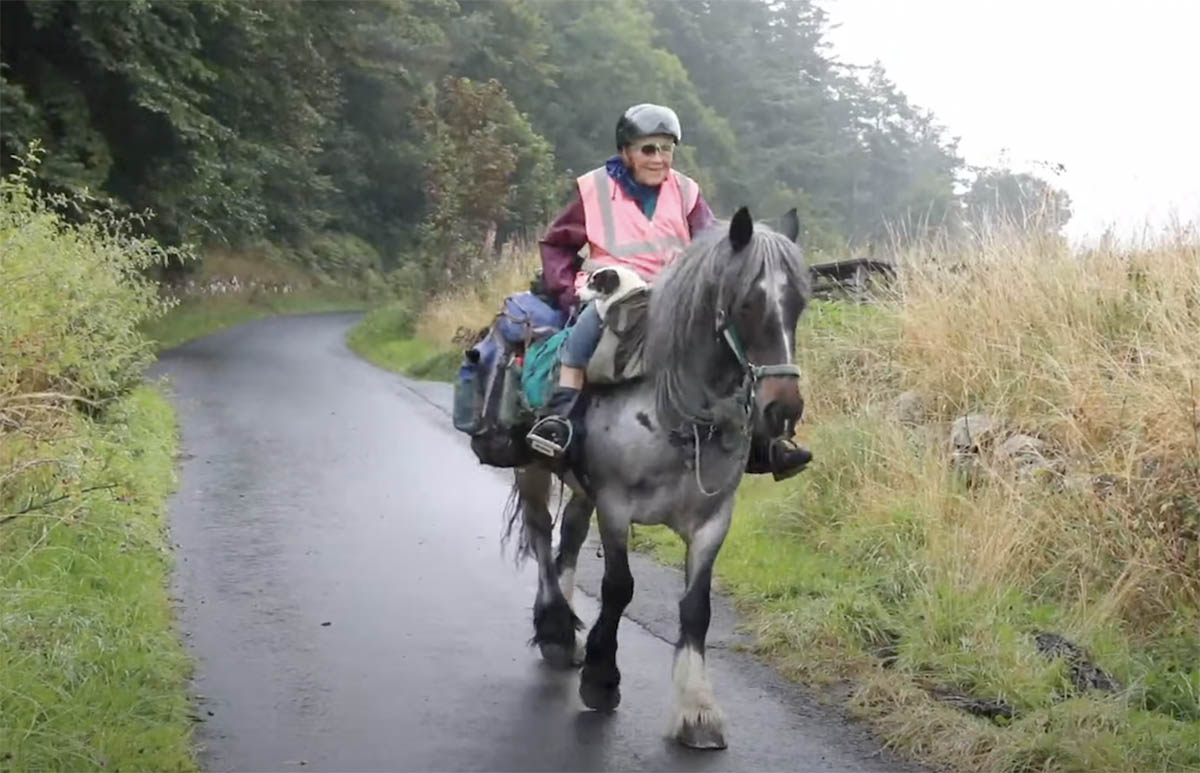 Little Sophie and Her Dream Pony @Hofgut Ludwigshohe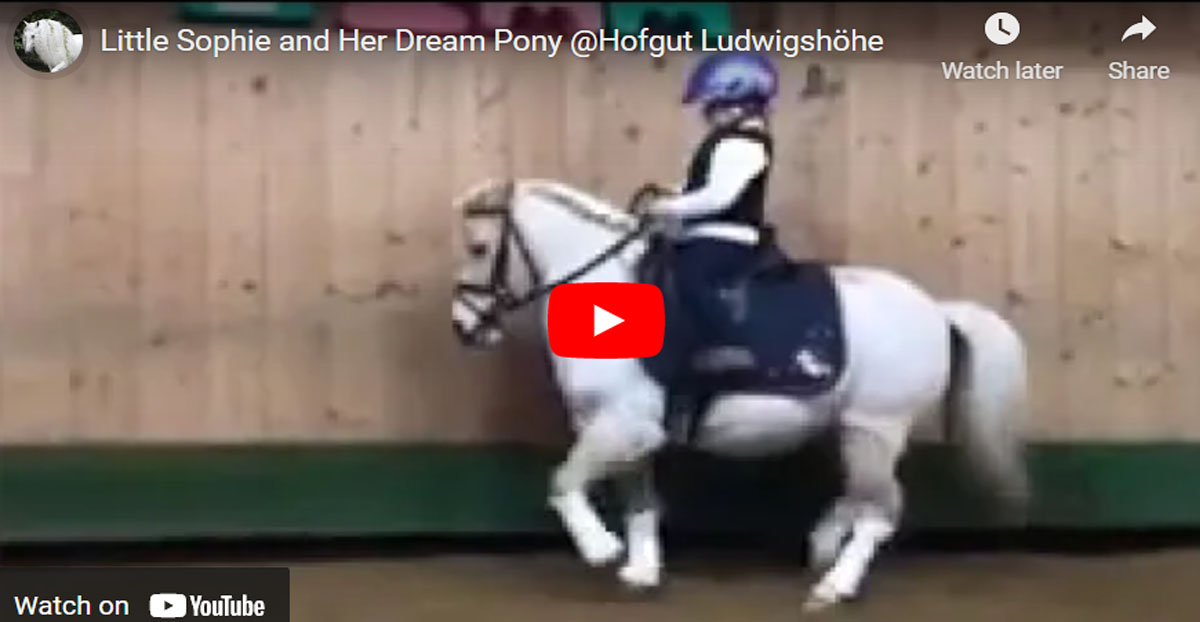 Braveheart - Noriker Dressage Draft Horse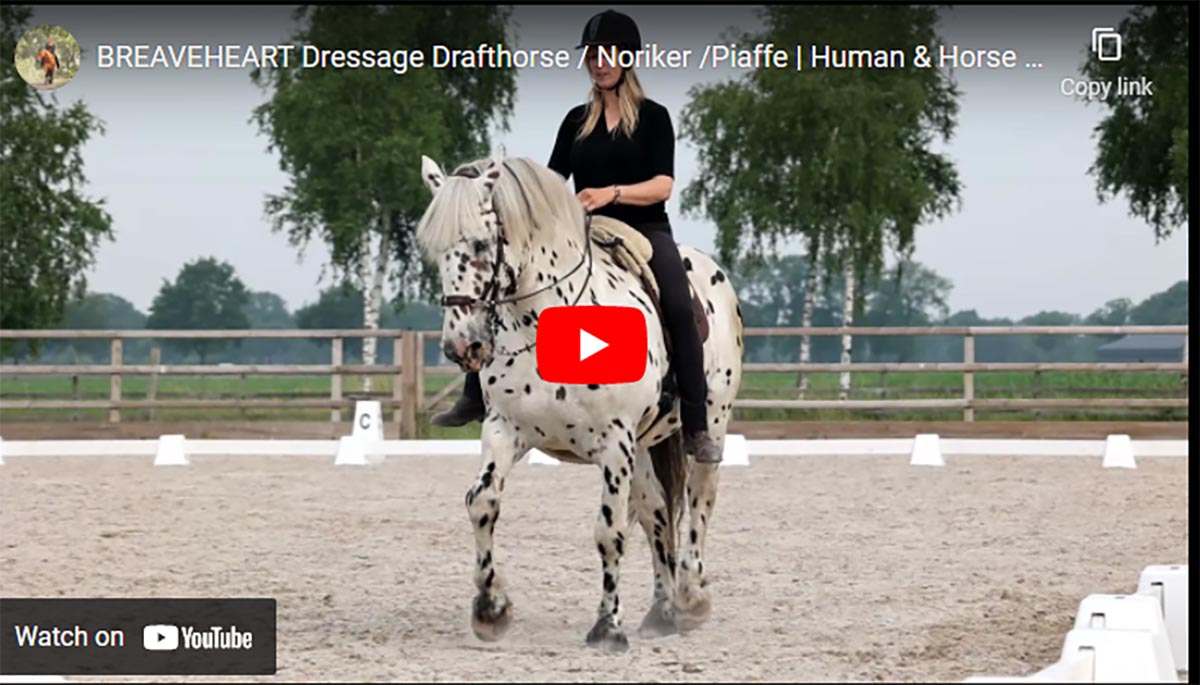 Appaloosa Mare and Foal - Wow Love the Colors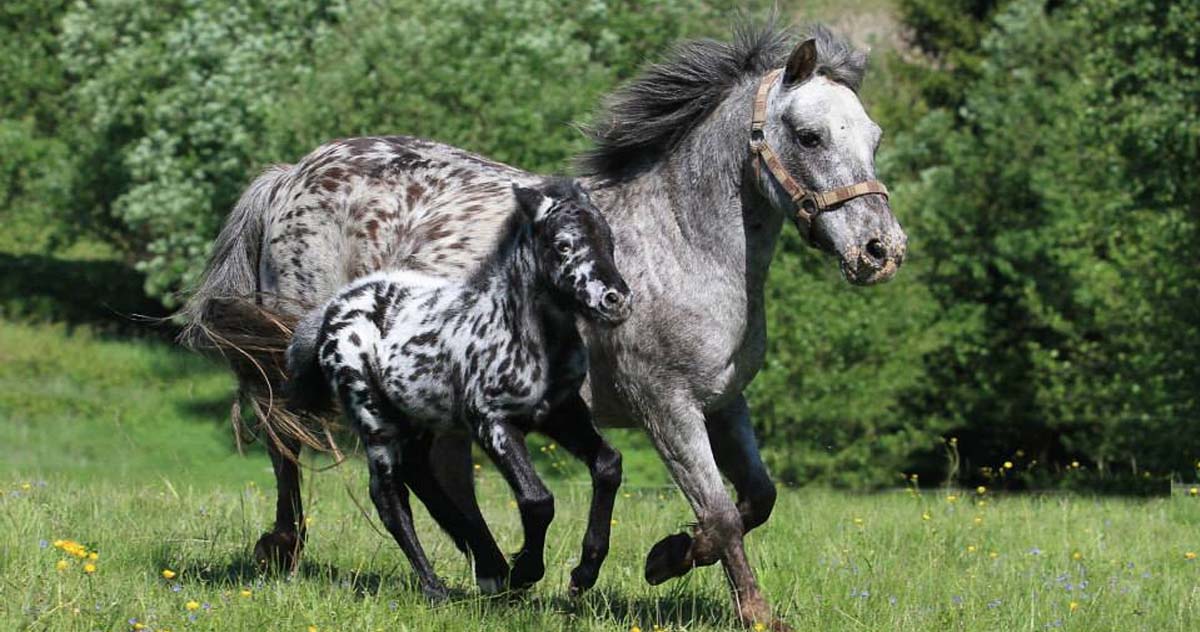 Falabella Appaloosa Foals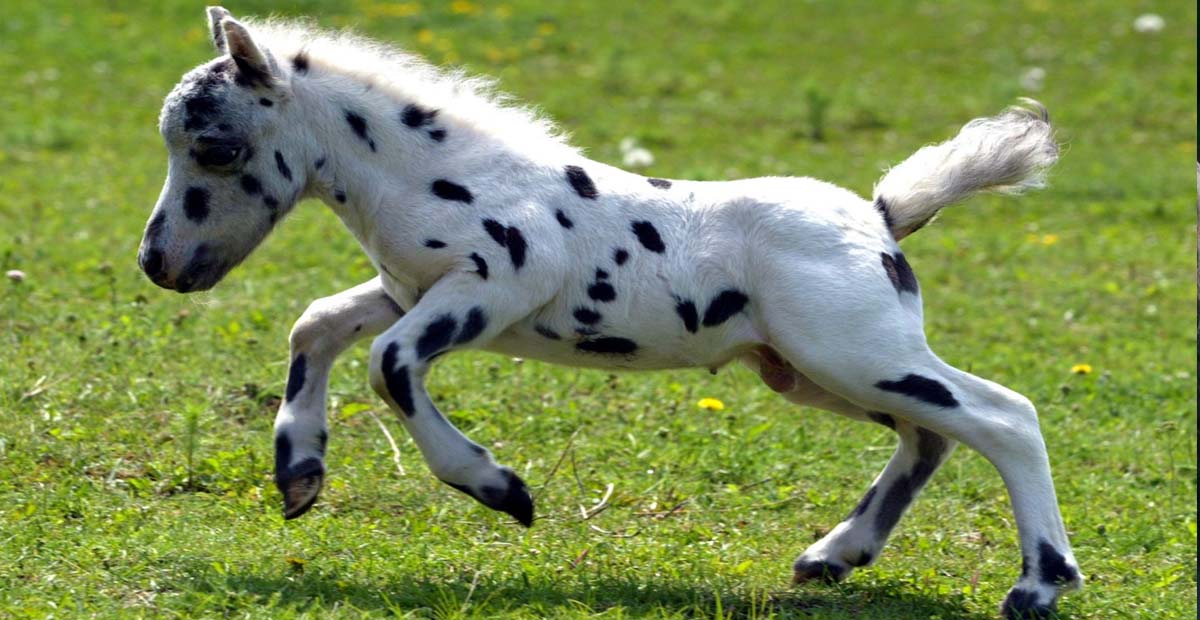 40 Friesian Horses, 1 Stage Coach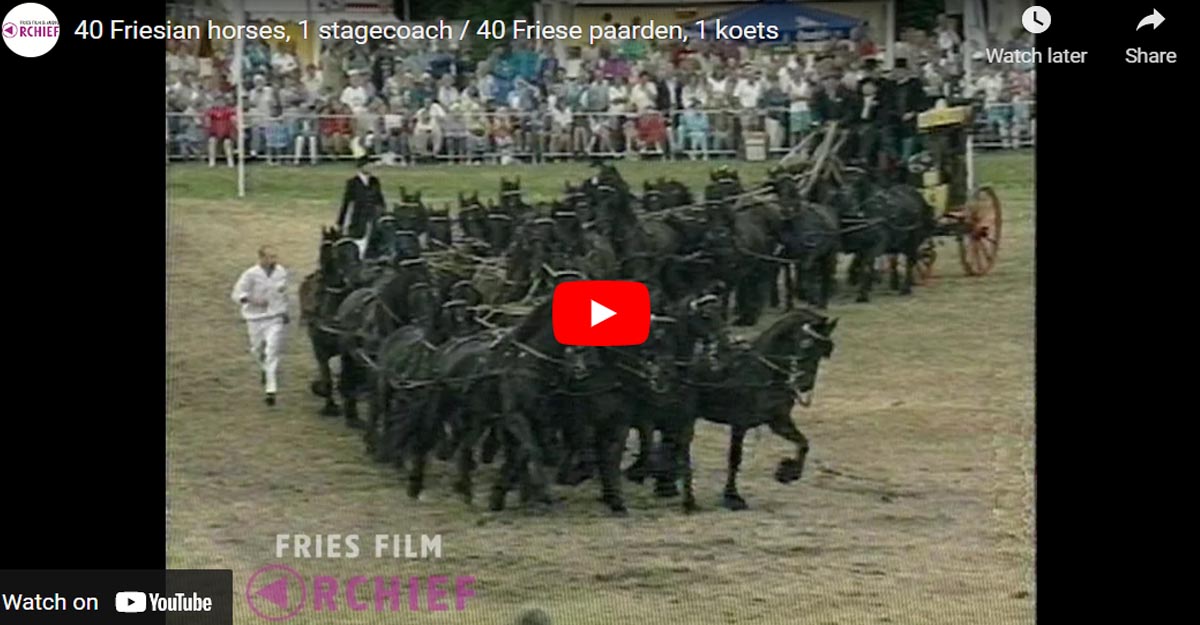 Black Overo Tennessee Walker Stallion, A Trace Of Moonlight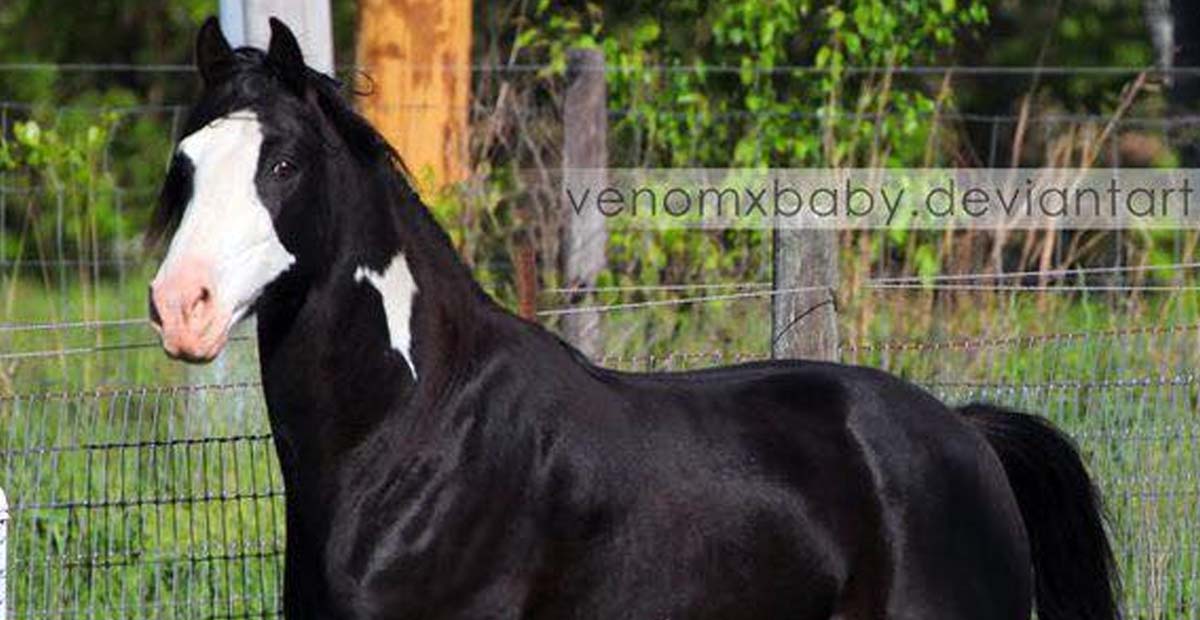 Meet the Sassy Grandma Going for a Horse Ride on her 102nd Birthday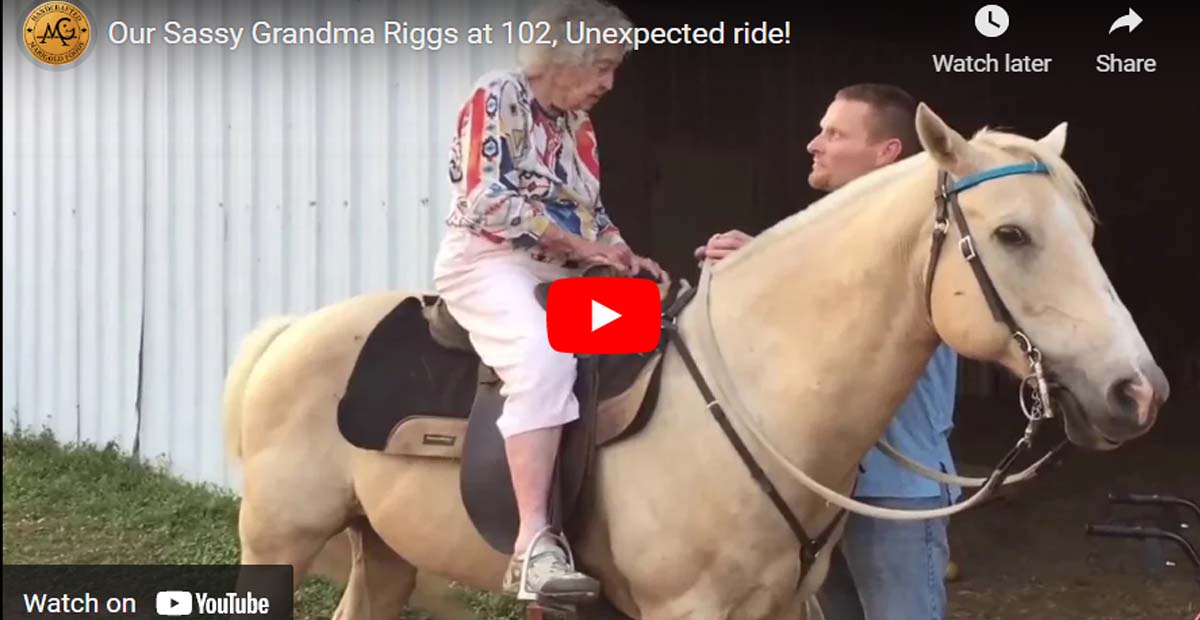 Horse Kicks Tree, Farts on Dogs Then Runs Away - My Spirit Animal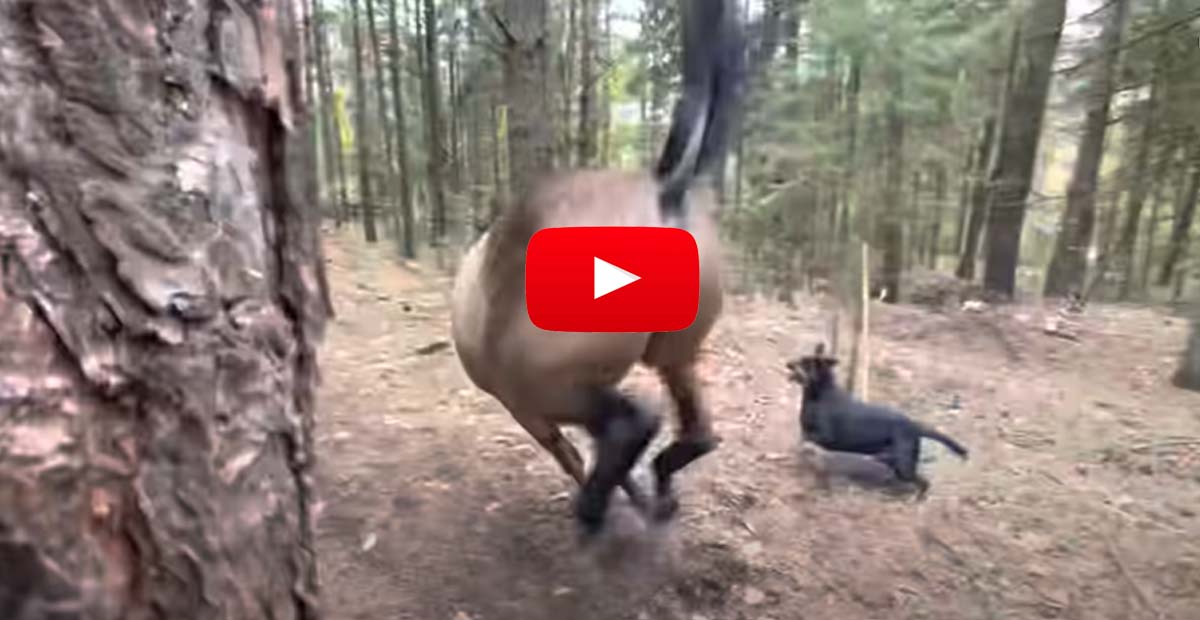 Gorgeous Appaloosa Horse Running Free In The Snow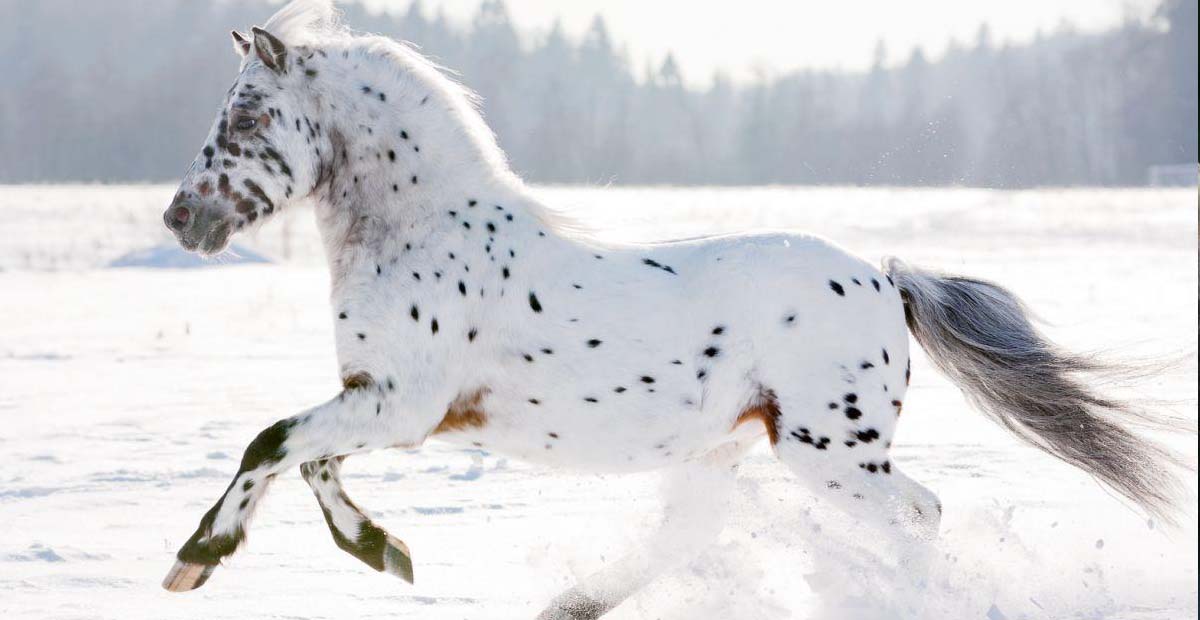 National Western Stock Show, Draft Horse Show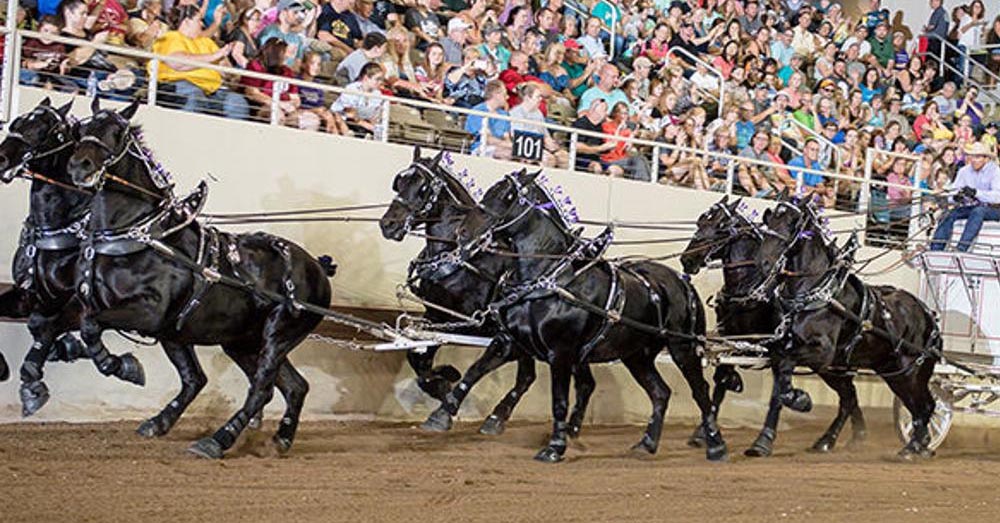 Blue Eyed Lipizzaner Filly @Kirsch Lipizzaners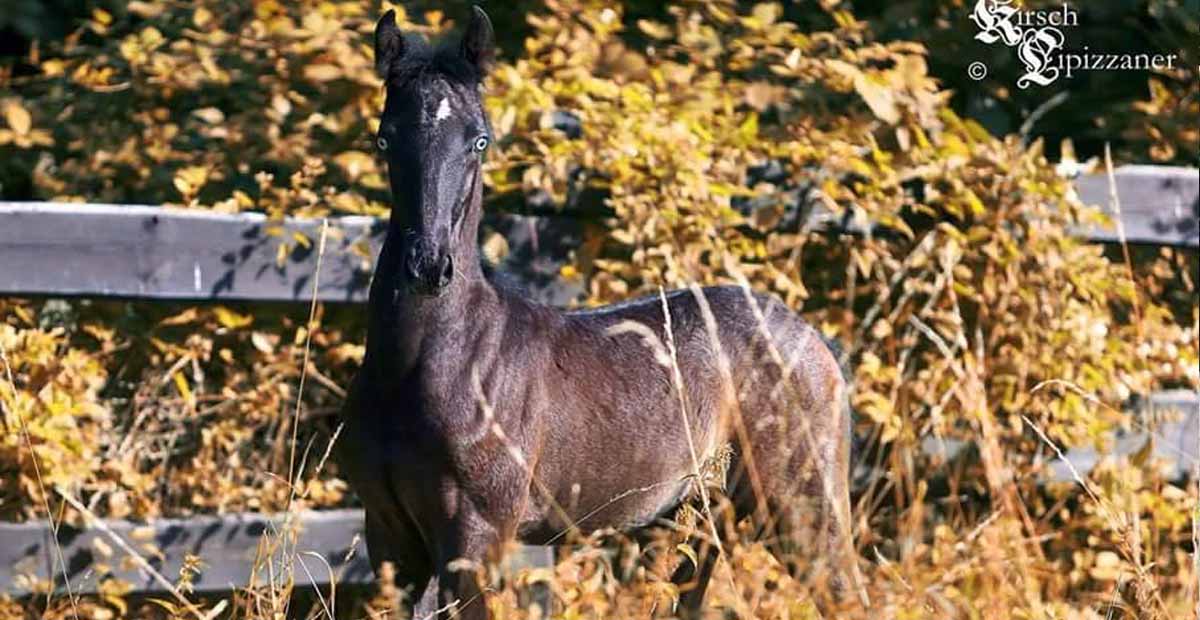 Horse Sand Sculptures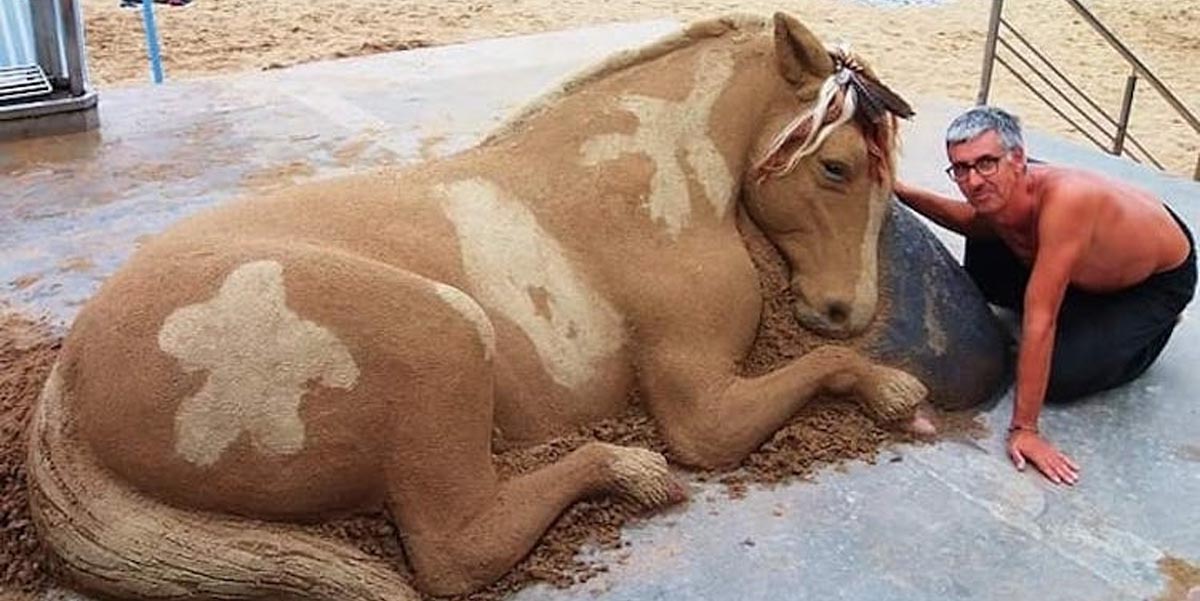 Donkey Gives A Huge Grin After Being Rescued From A Flood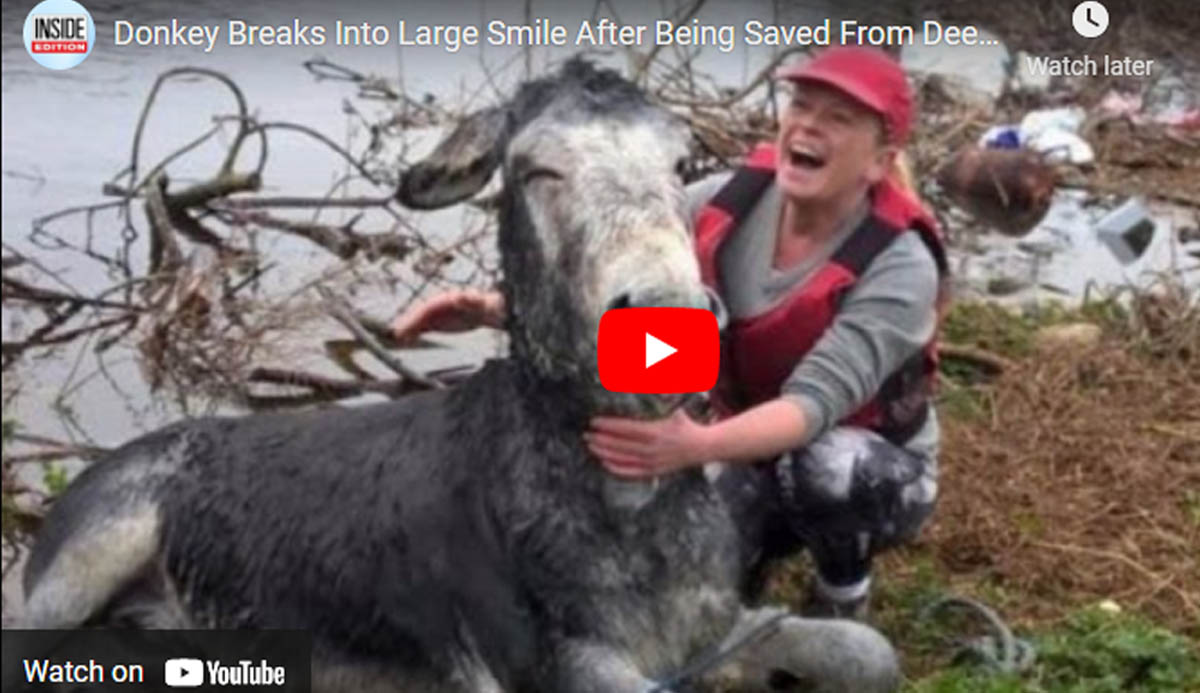 Giant Rescue Horse Is Finally Enjoying Retirement After 20 Years of Work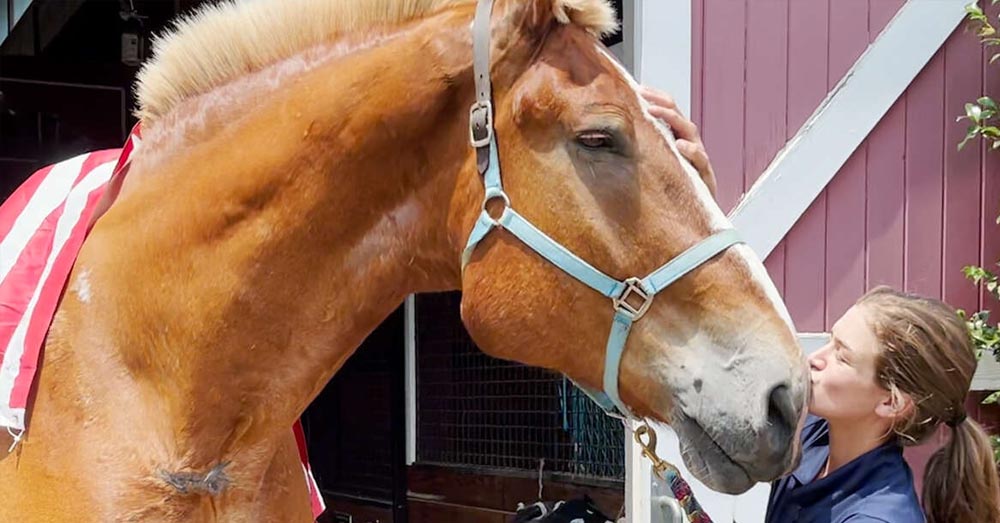 Comanche (Famous War Horse)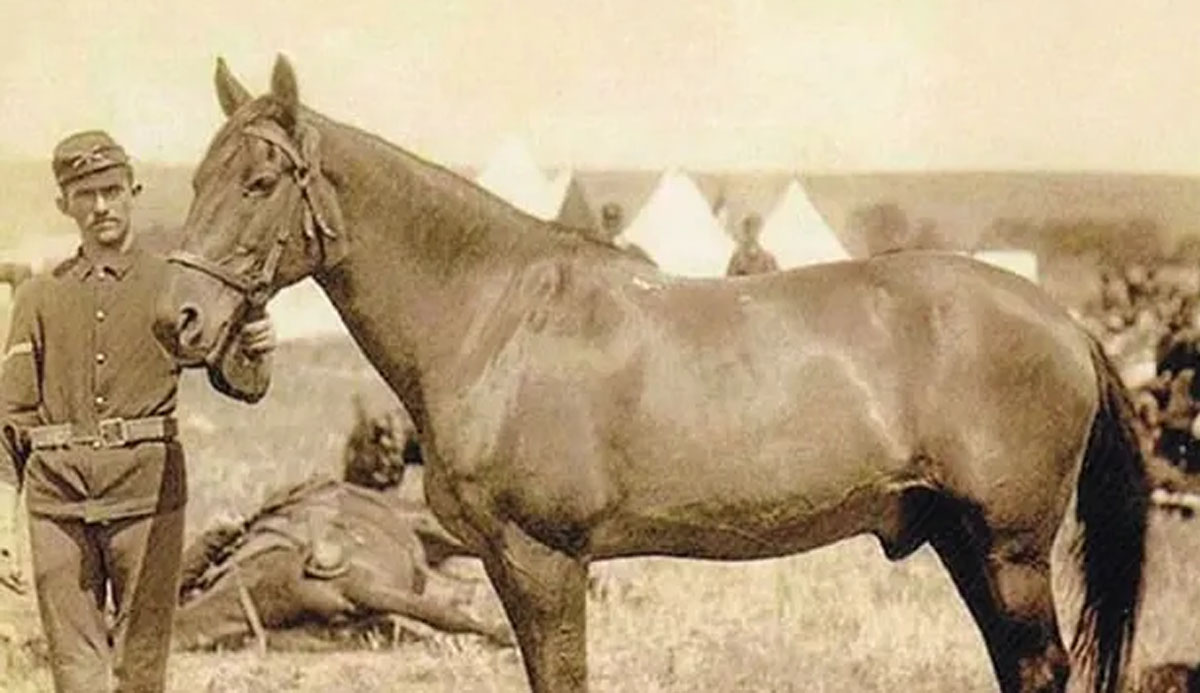 Thats one proud momma @Aftonmora Friesians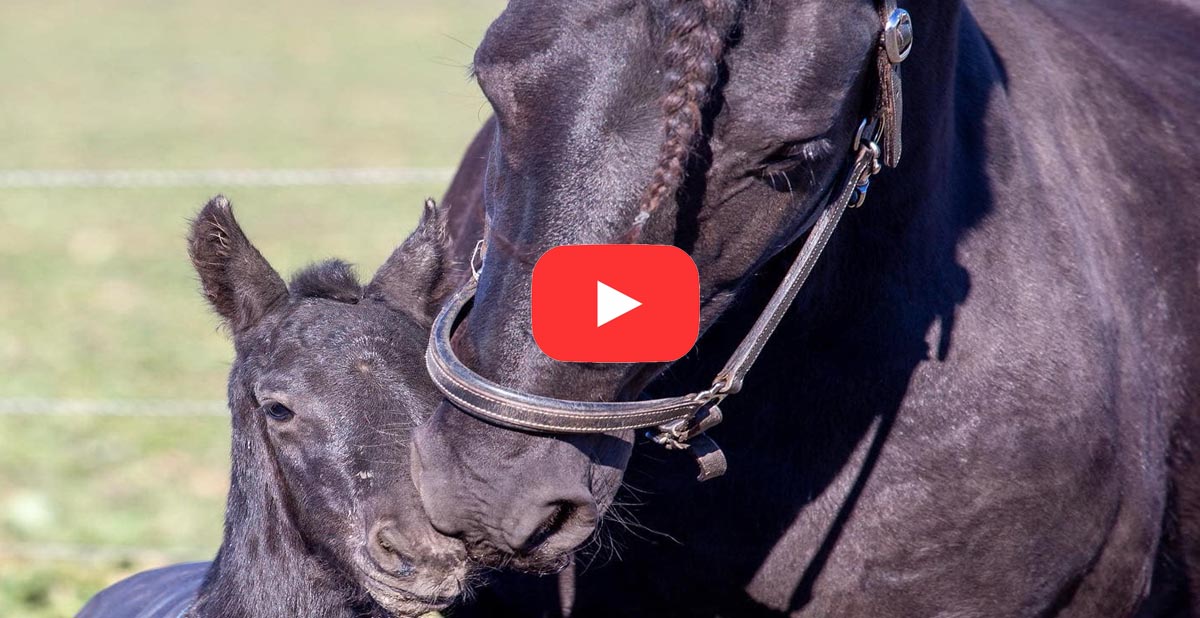 Mare who lost her foal and a foal who lost his mom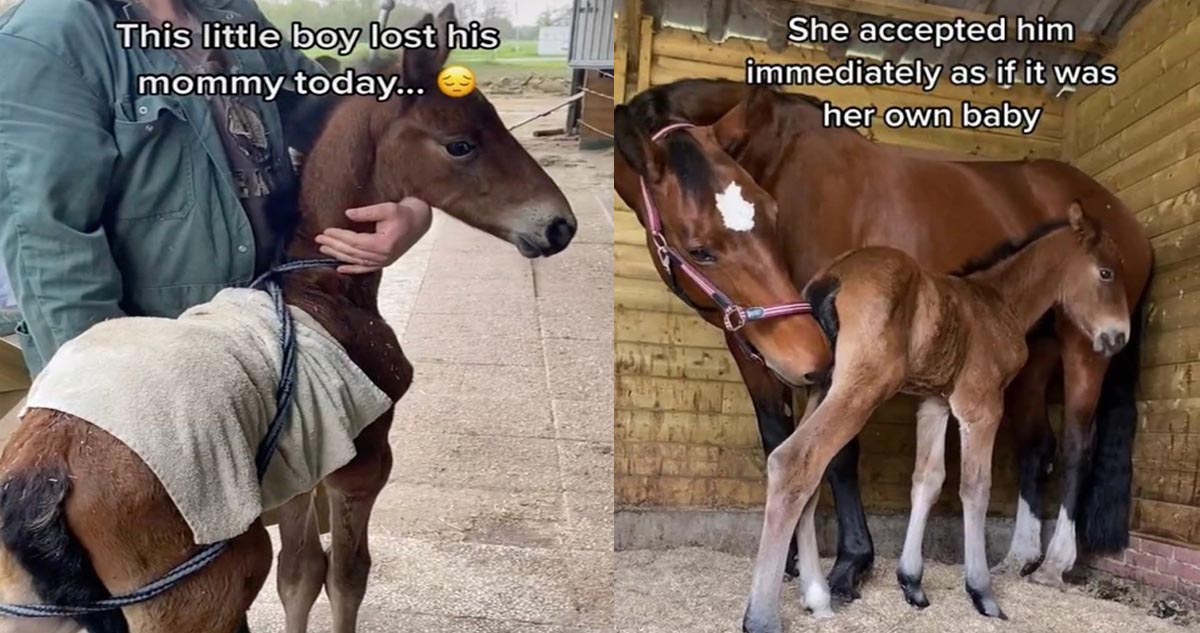 Criadero Sumatambo - Pecheron Stud Farm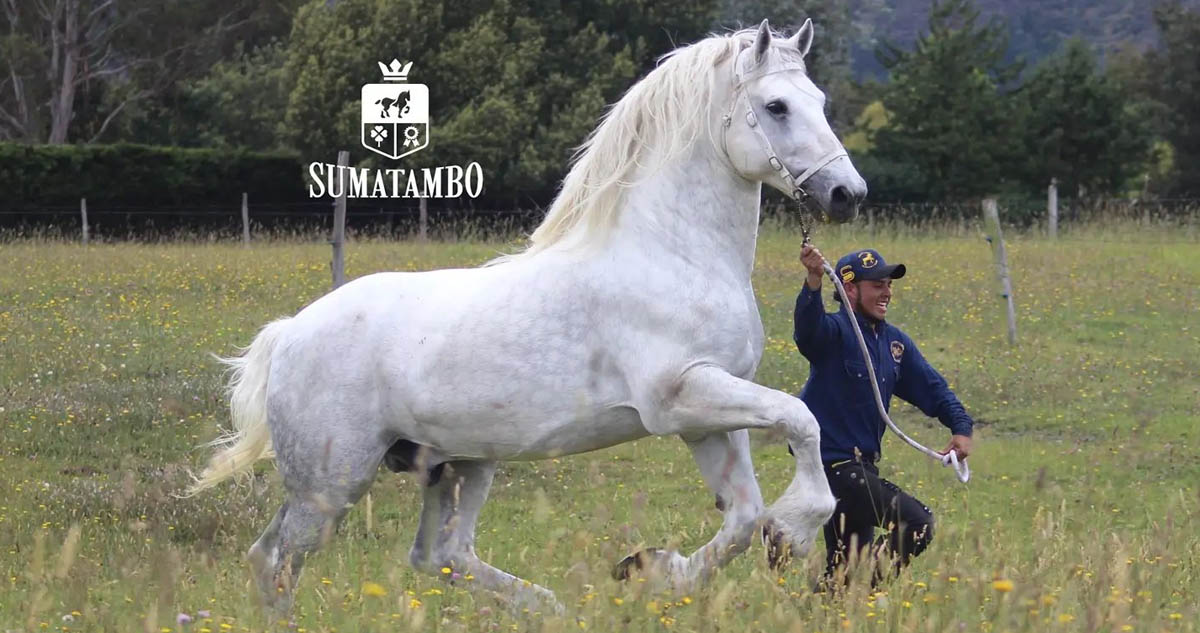 Rare White Japanese Thoroughbred Race Horse Named White Vessel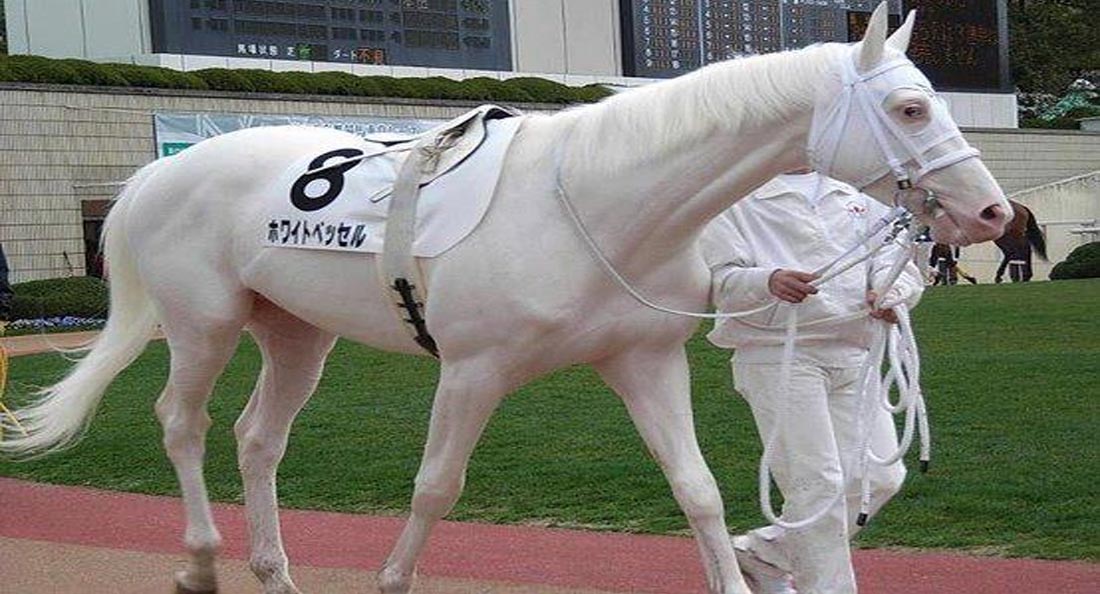 What An Awesome Duo @Sunrise Farms Sport Horses, Inc
Pure White Andalusian Stallion, Express Pyramid by Emmy Eriksson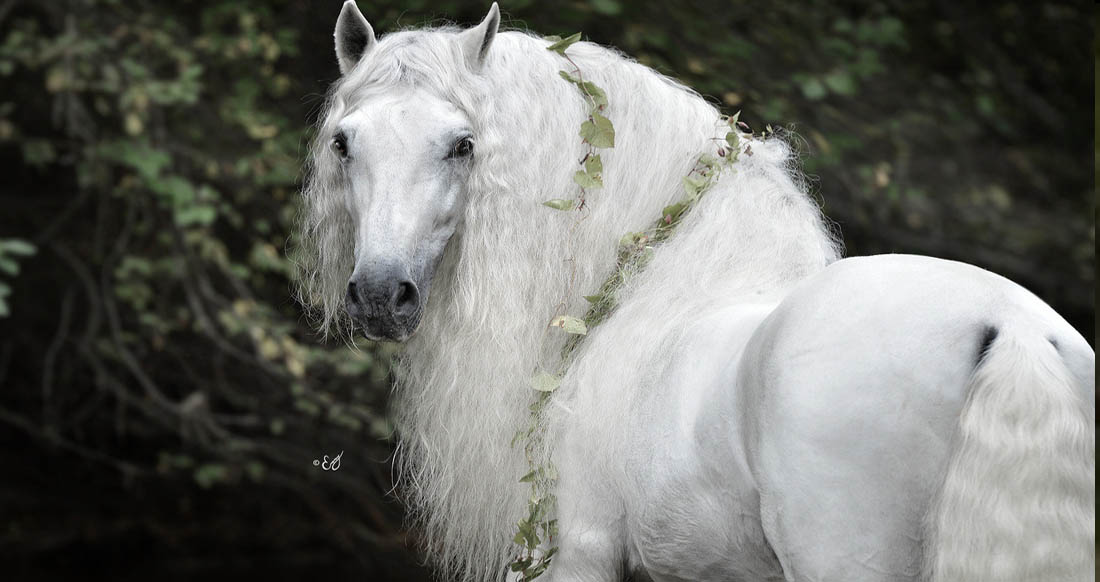 Double Clutch, Rocky Mountain Stallion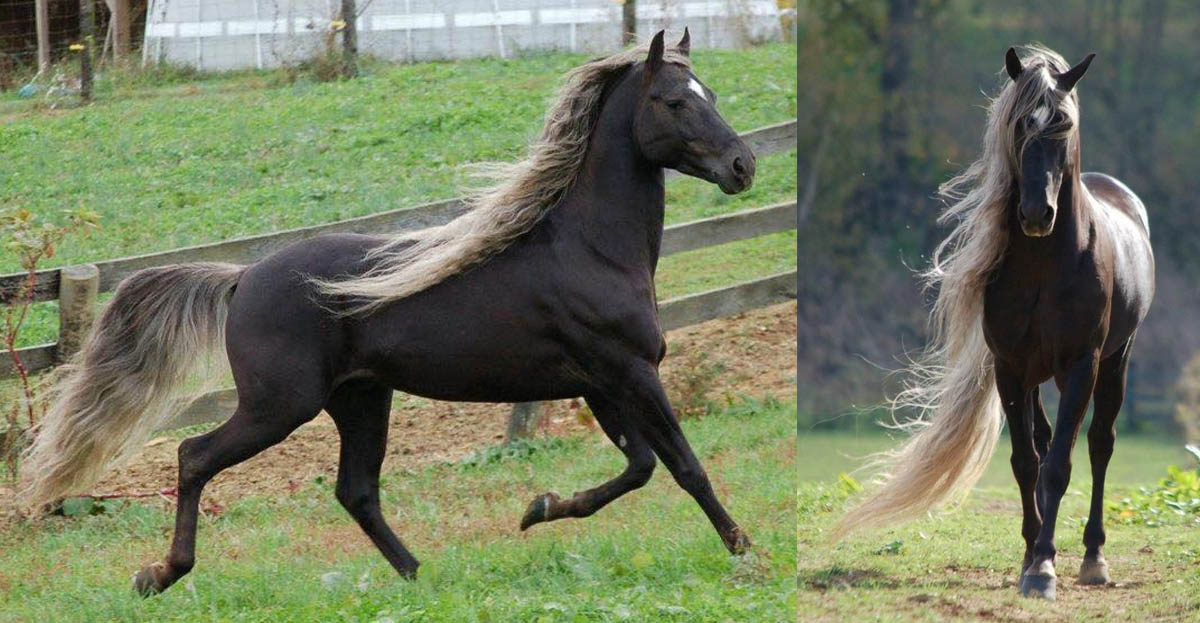 Beautiful colors of the Norwegian Fjord Horse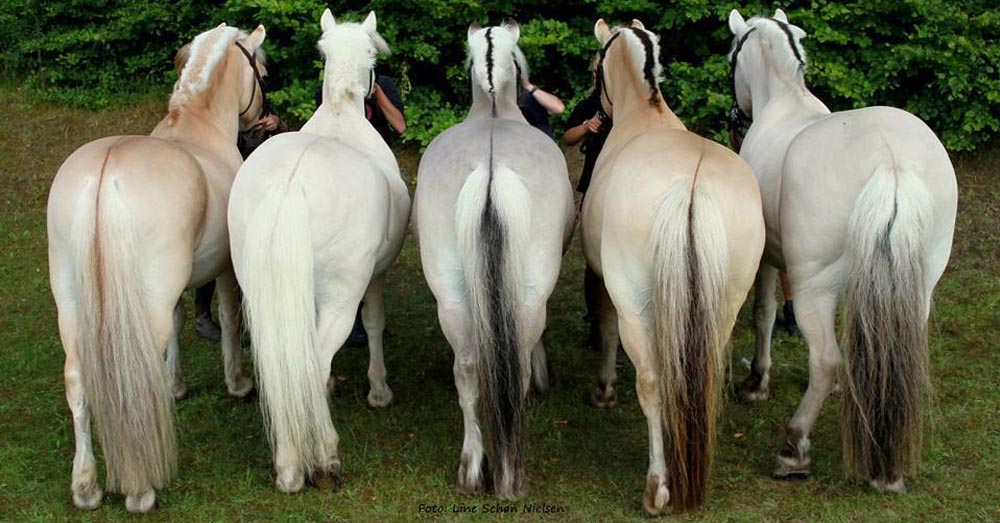 10-year-old girl with style and grace combines barrel racing and dance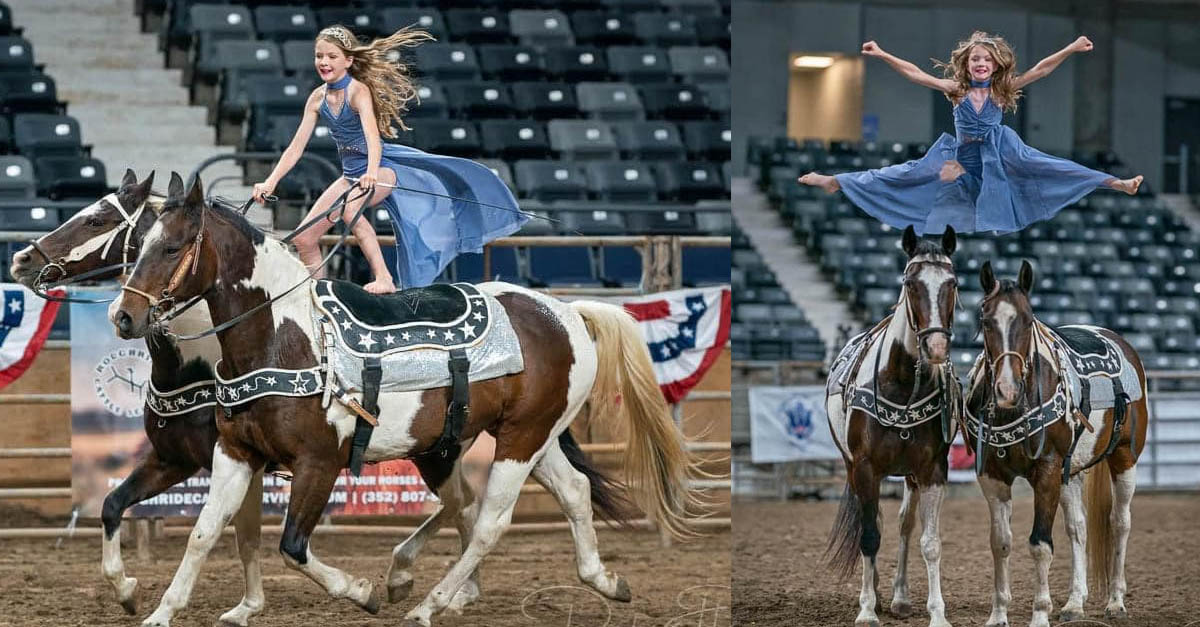 A horse on the loose in Philadelphia, with the police hot on her trail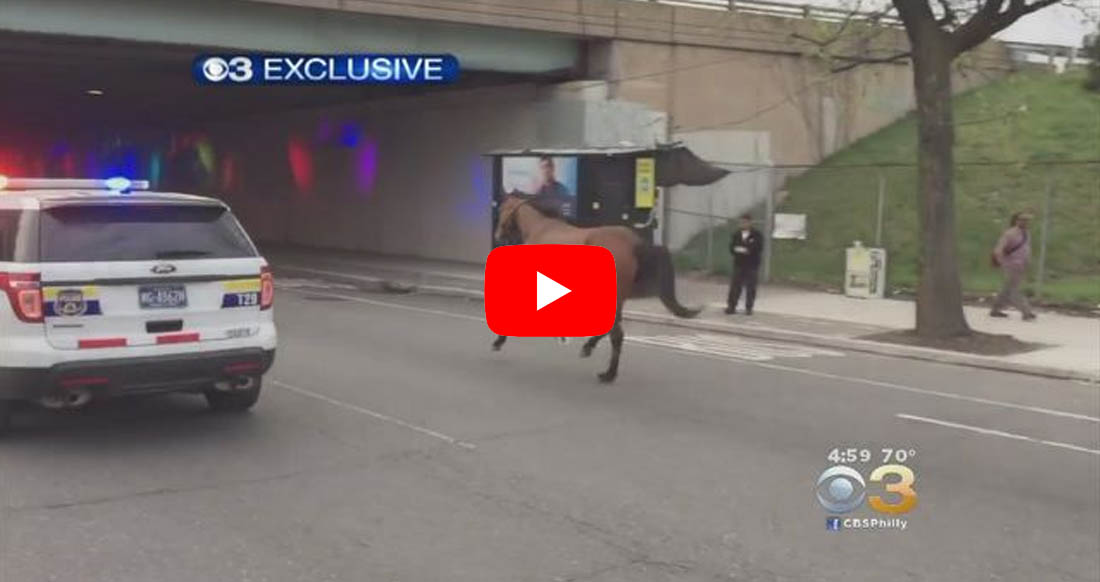 So so adorable... The little dog is loving her new friend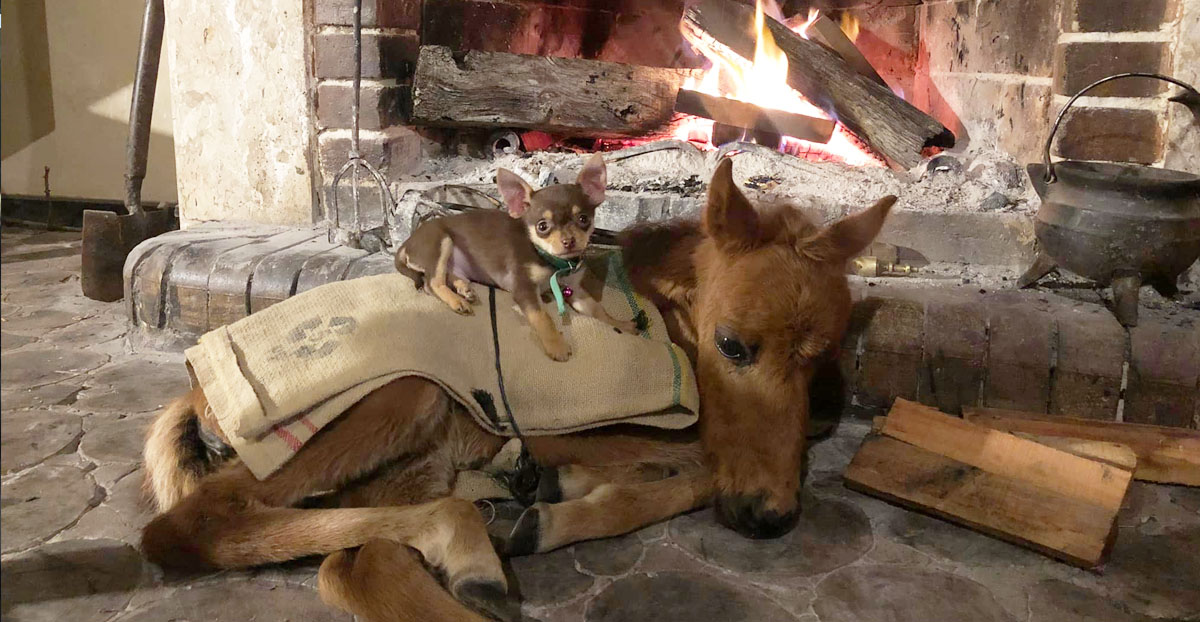 Storm Shadow, Warlander Stallion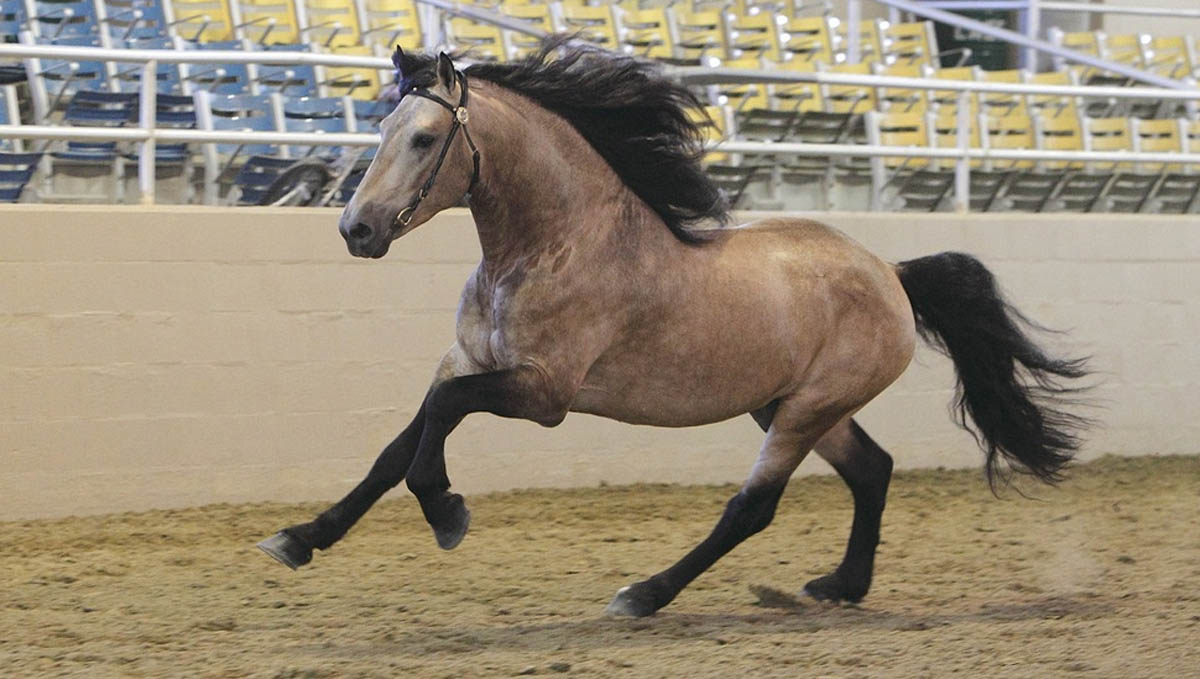 Palomino Appaloosa Horses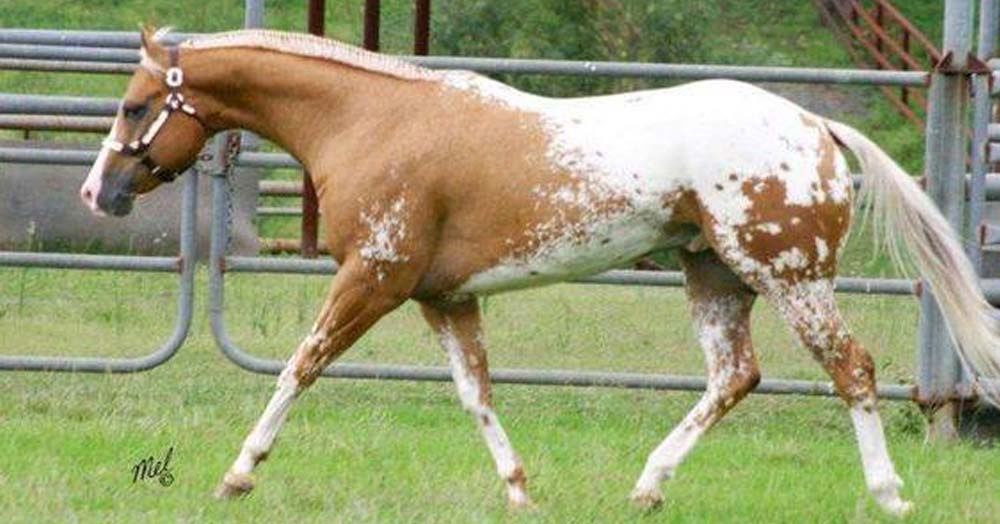 Sztumski Heavy Draft Horse - Power and Strength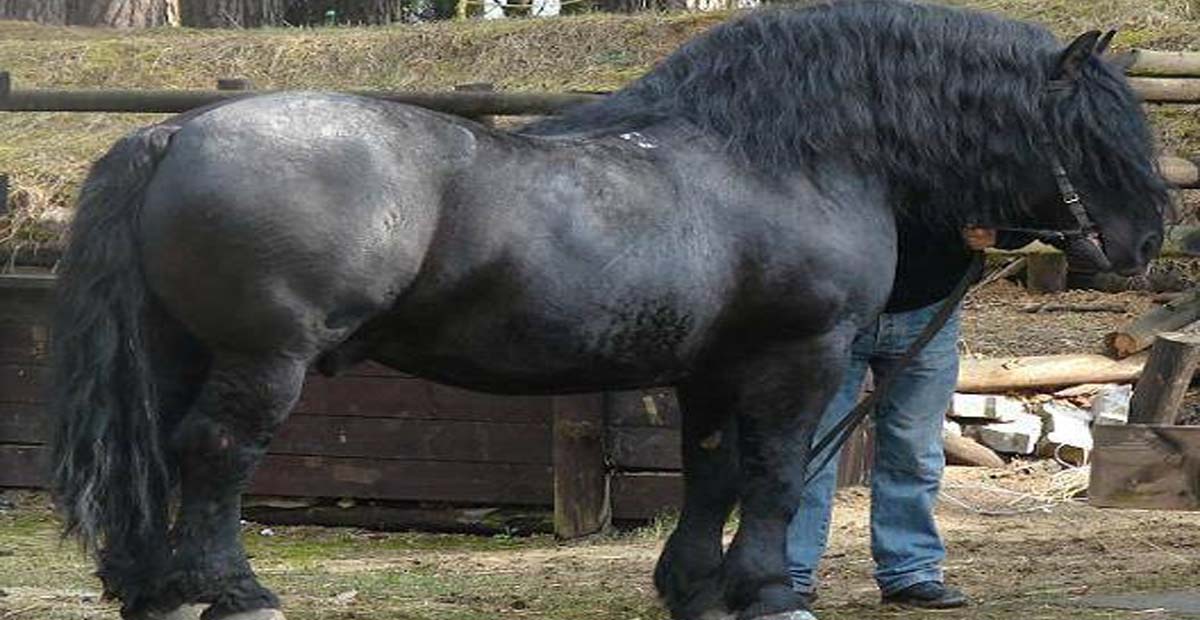 Appaloosa Horse Foal - Chexys Coyotes Apache (CTR Northern Dancer x Wyanet Dry Doc)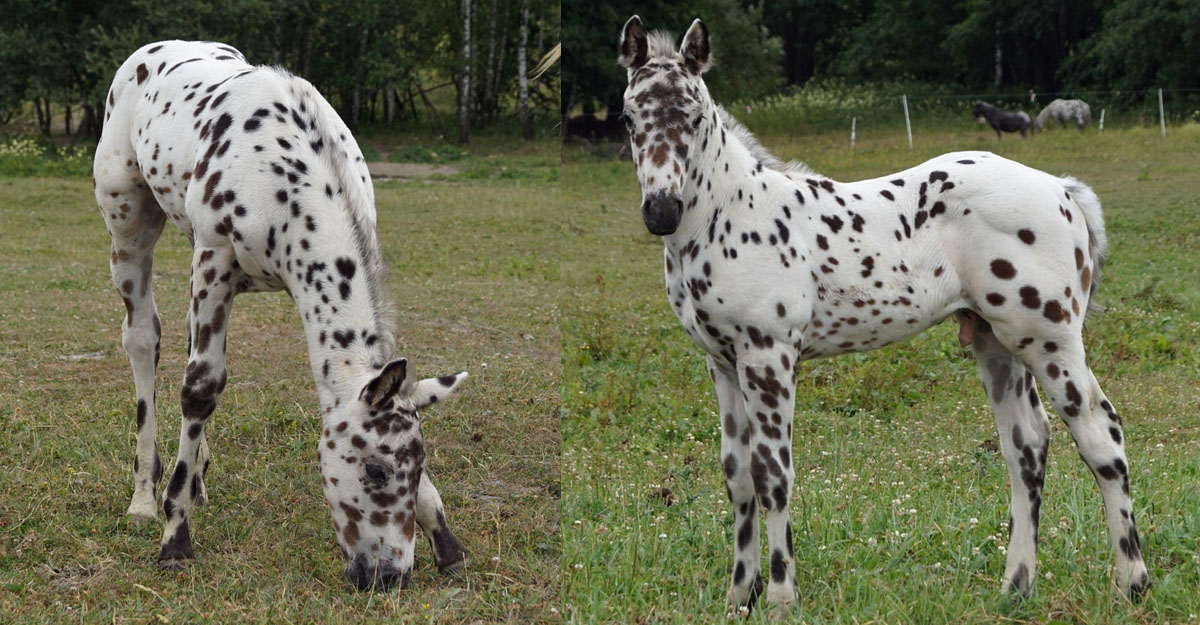 Now That Is A Big Strong Horse... @Percheron Stallion, Plannur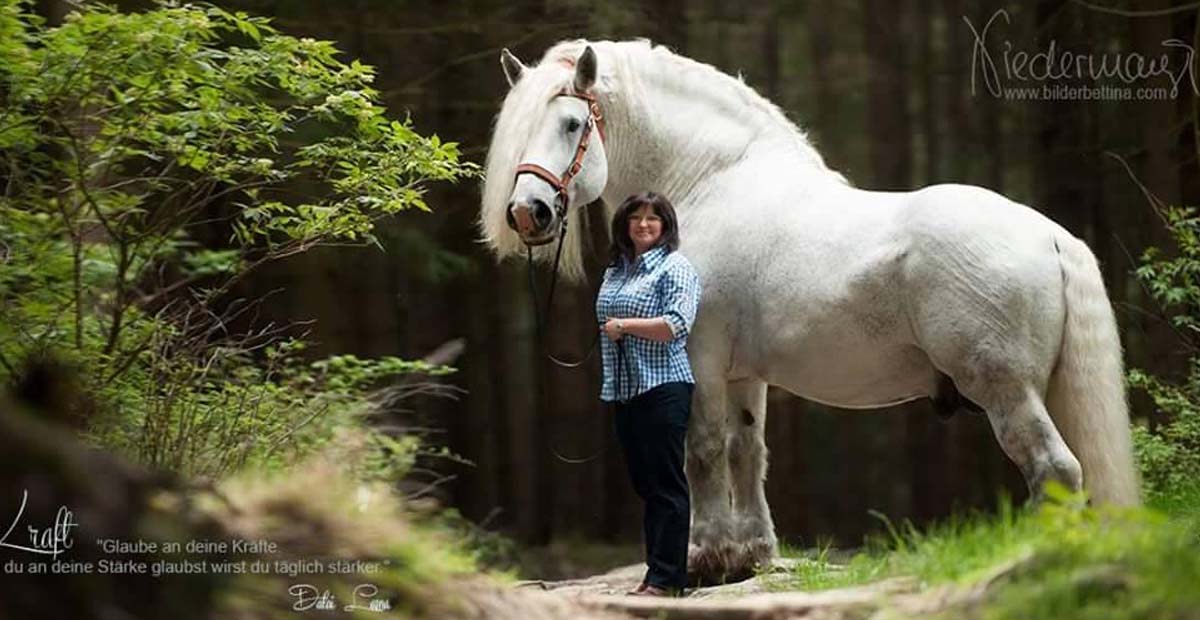 Titans of the Track - 100 Draft Horse Super Quadrille - 10x10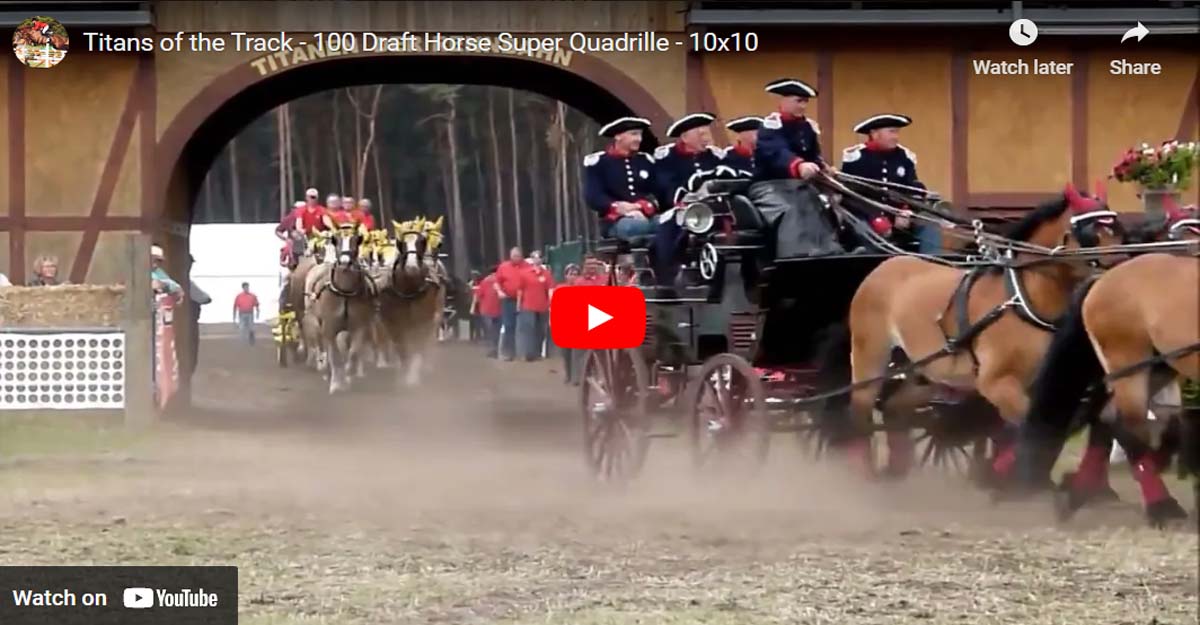 Simba Twist - Buckskin Pinto Thoroughbred Stallion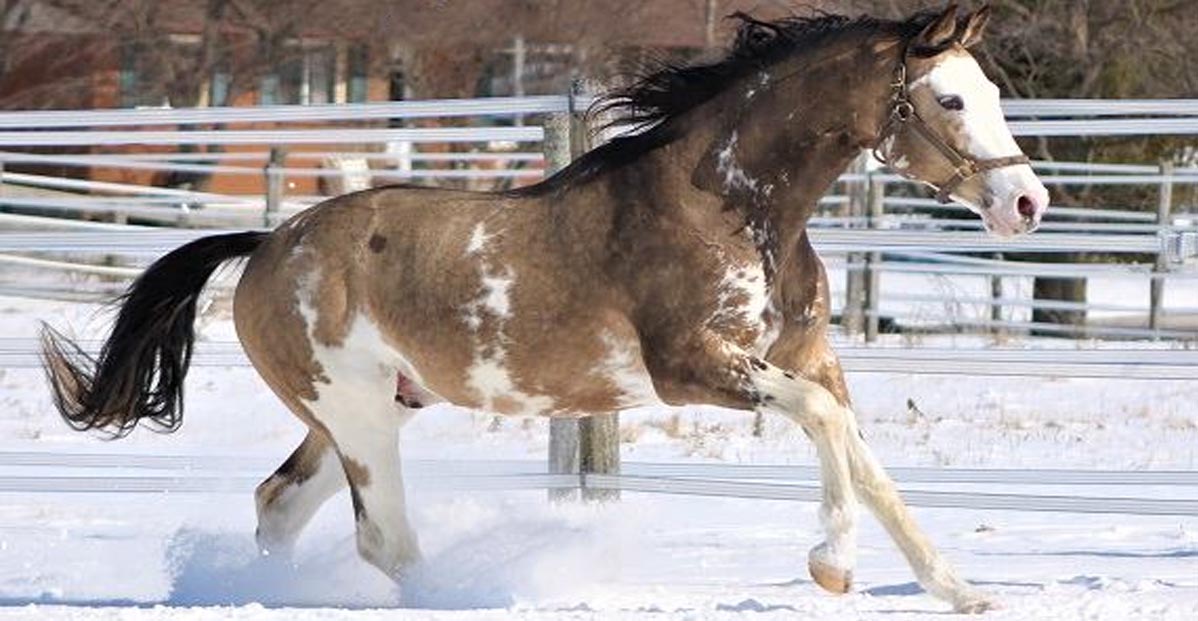 Derma Idaten (Gray Based White Spotted Thoroughbred Colt) - Horse Racing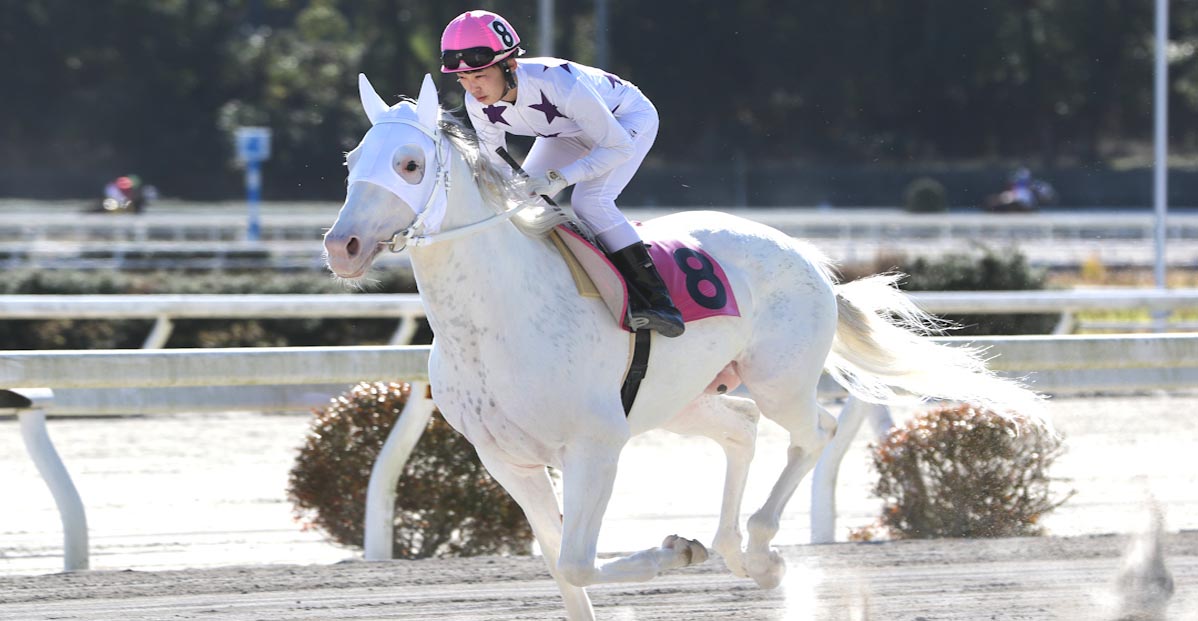 Untrained Thoroughbred Horse Galloping At Its Full Speed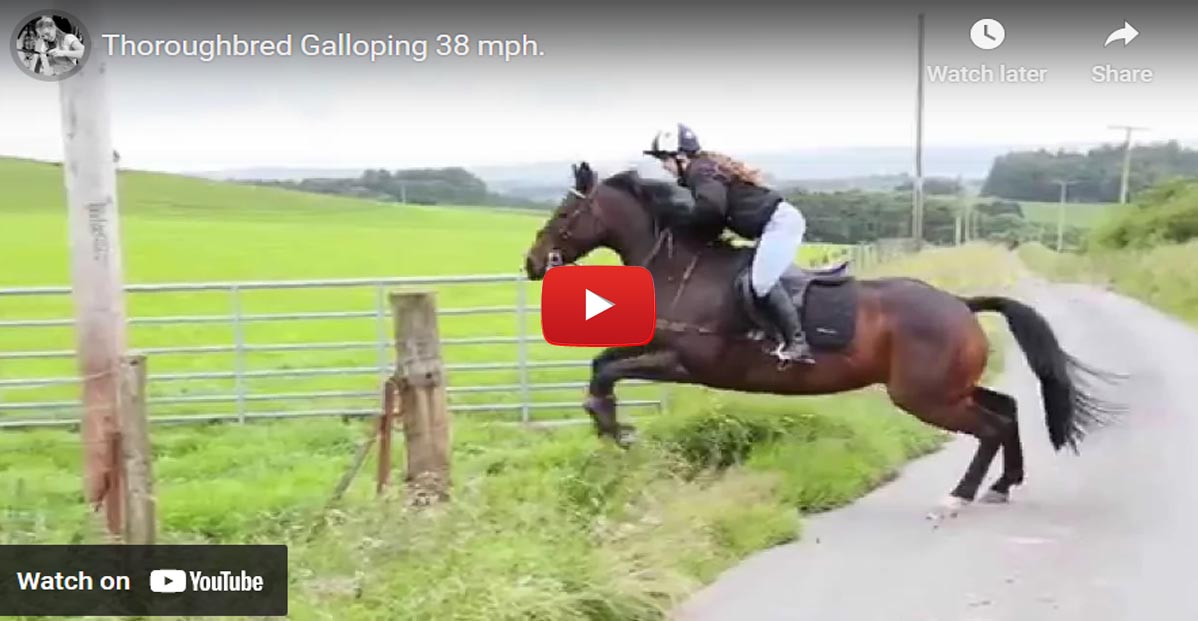 Appaloosa Colt Foal (CTR Northern Dancer x Rusty Lil Dry Doc) @Chexys Farm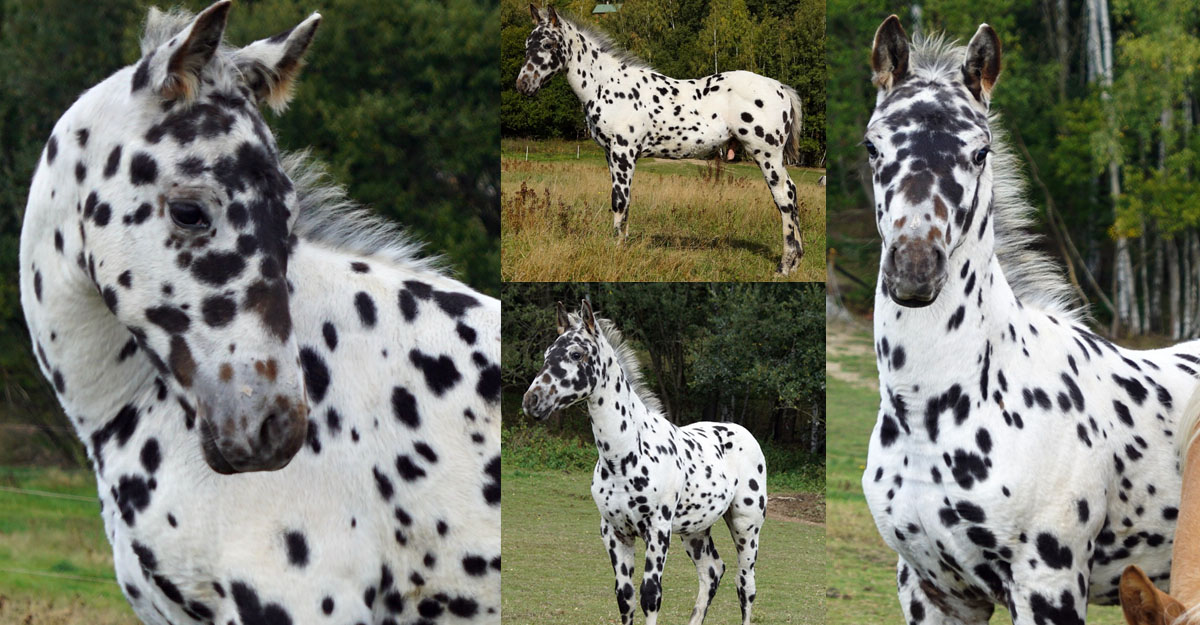 Clydesdale Horse Enjoying Life At The Beach (Man Not So Much...)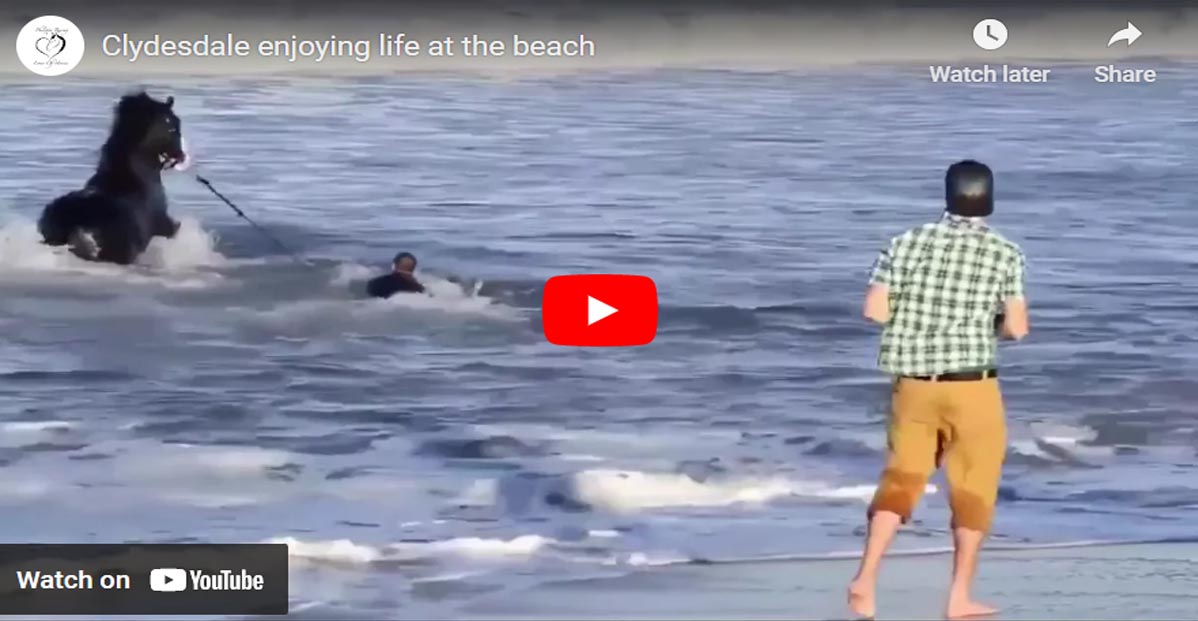 Little Boy Takes Care Of Belgian Draft Mare and Foal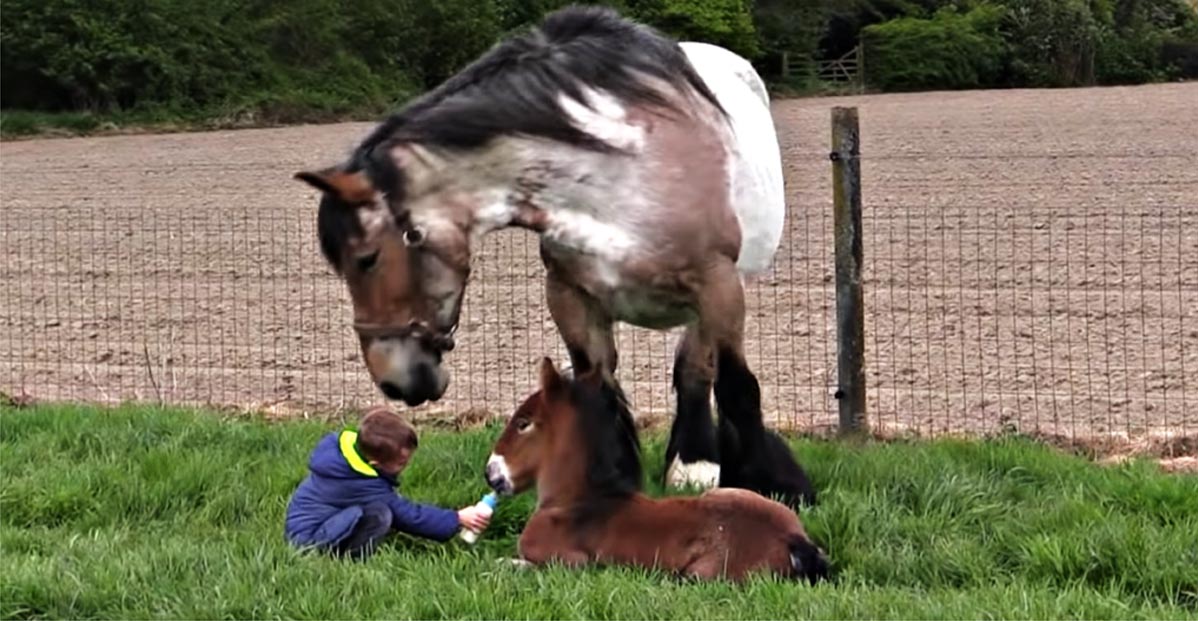 Quality Foundation Appaloosa Horses - Chexy`s Farm, Czech Republic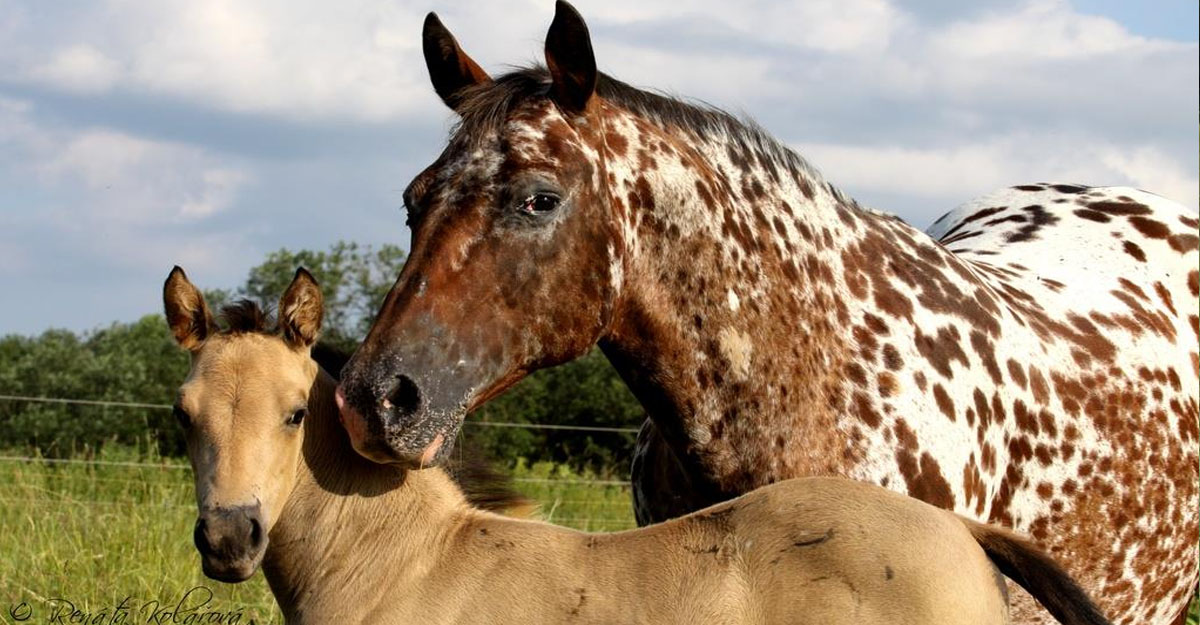 Appaloosa Foals @Chexys Farm, Czech Republic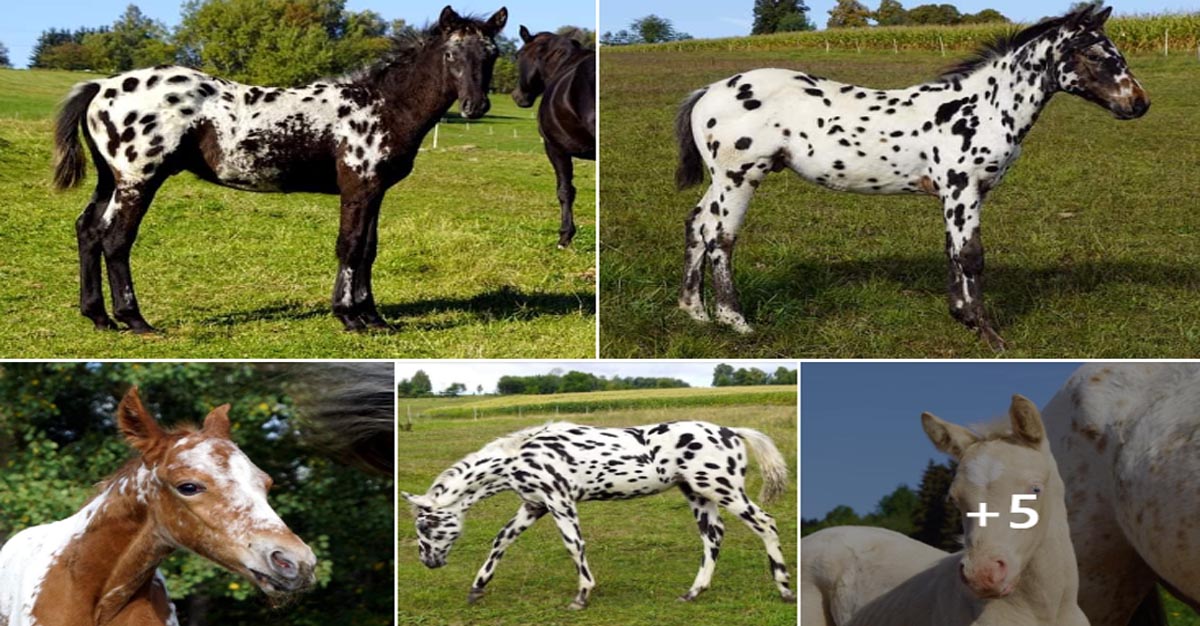 CTR Super Sonic (Nitro) - Stunning Black Leopard Appaloosa Registered Stallion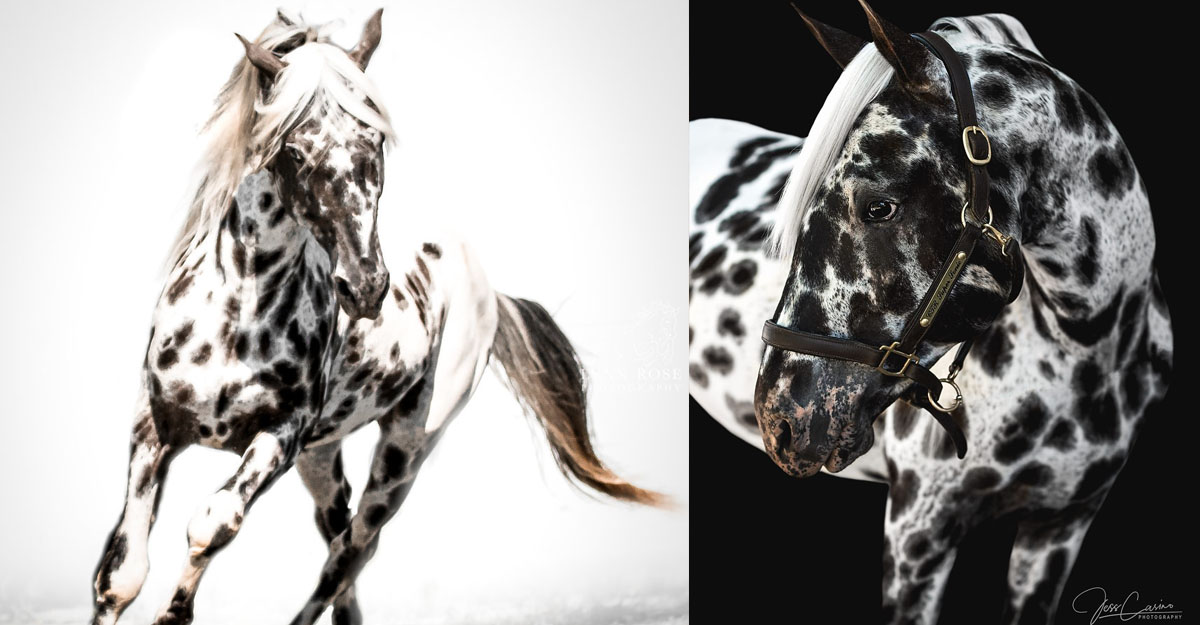 Herd Of Horses Show Off Their Majesty - Such A Beautiful Sound Of Horses Hooves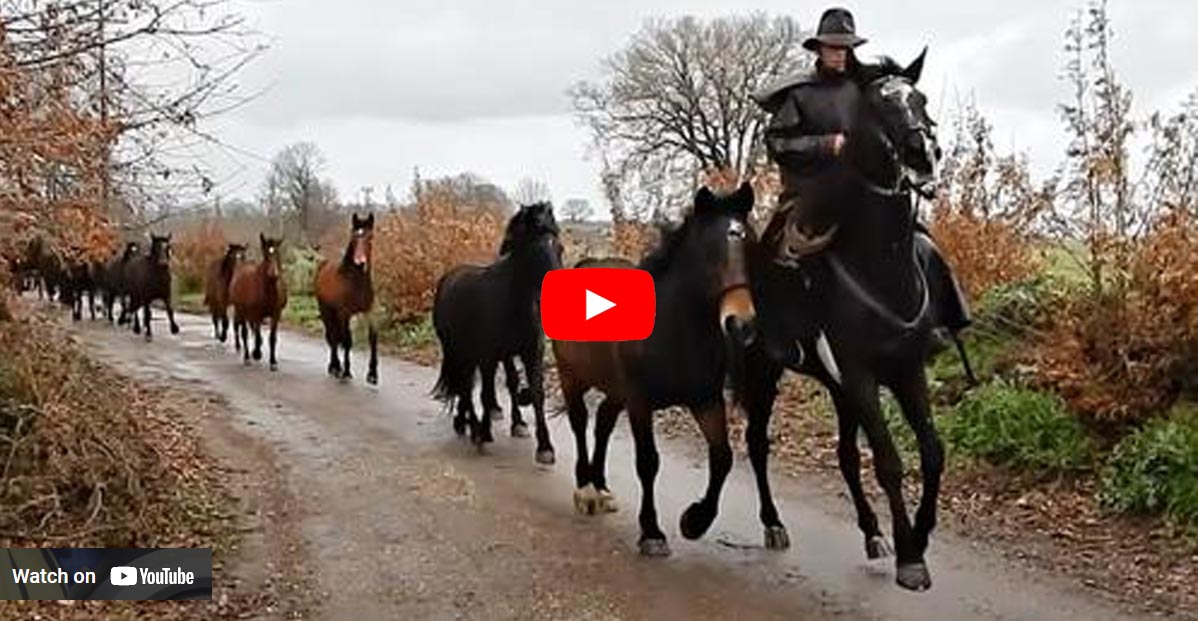 Frederic Pignon Shows Off The Majesty Of His Three Friesian Horses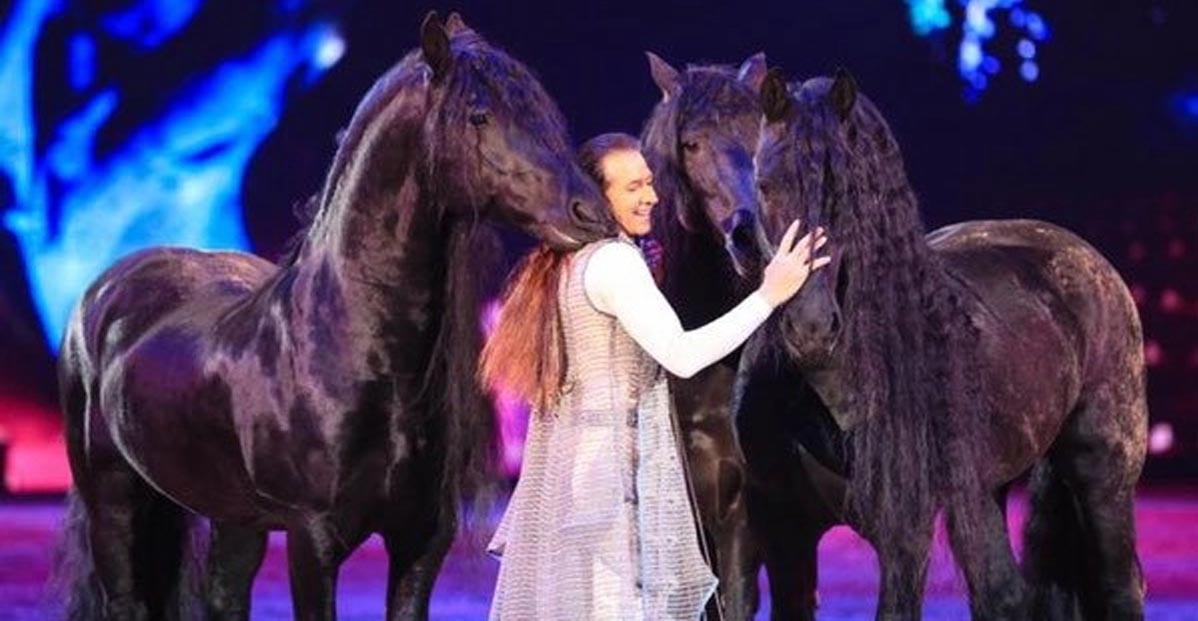 Seabiscuit with owner Charles Howard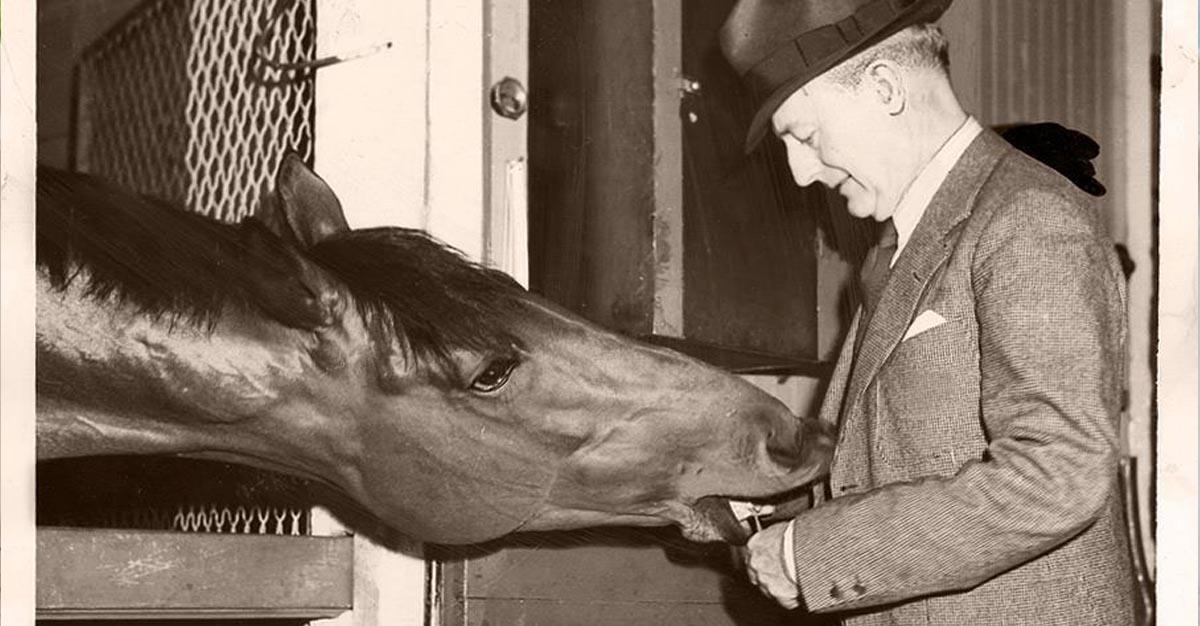 Highland Dale (aka Black Beauty and Fury) with Liz Taylor and Mona Freeman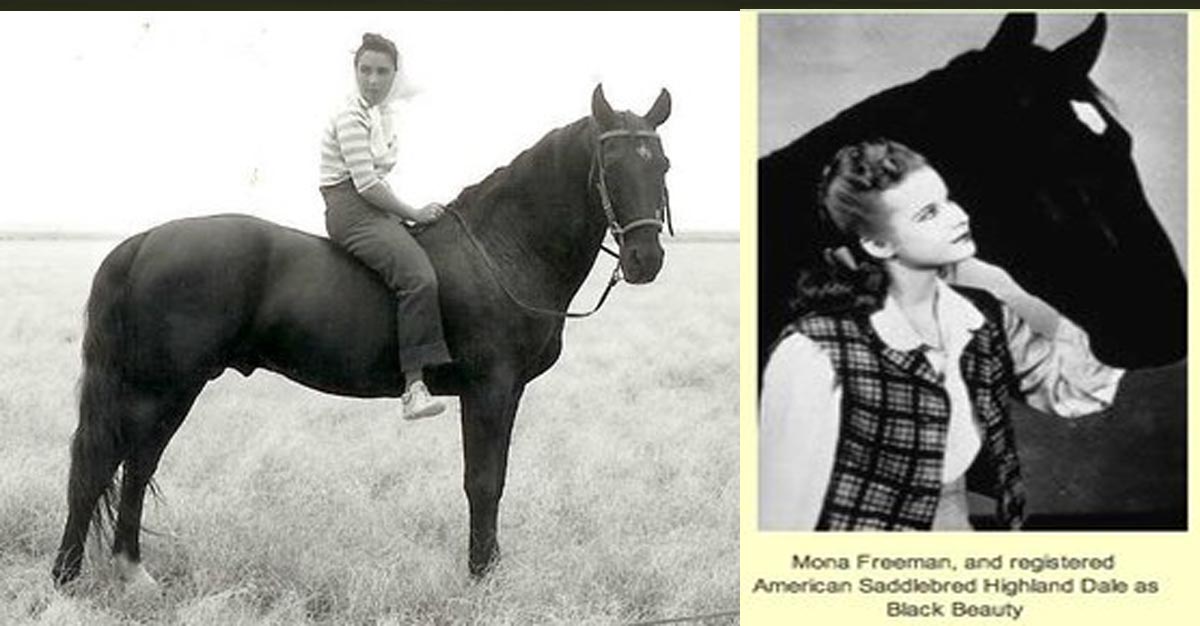 Robert Redford and Lets Merge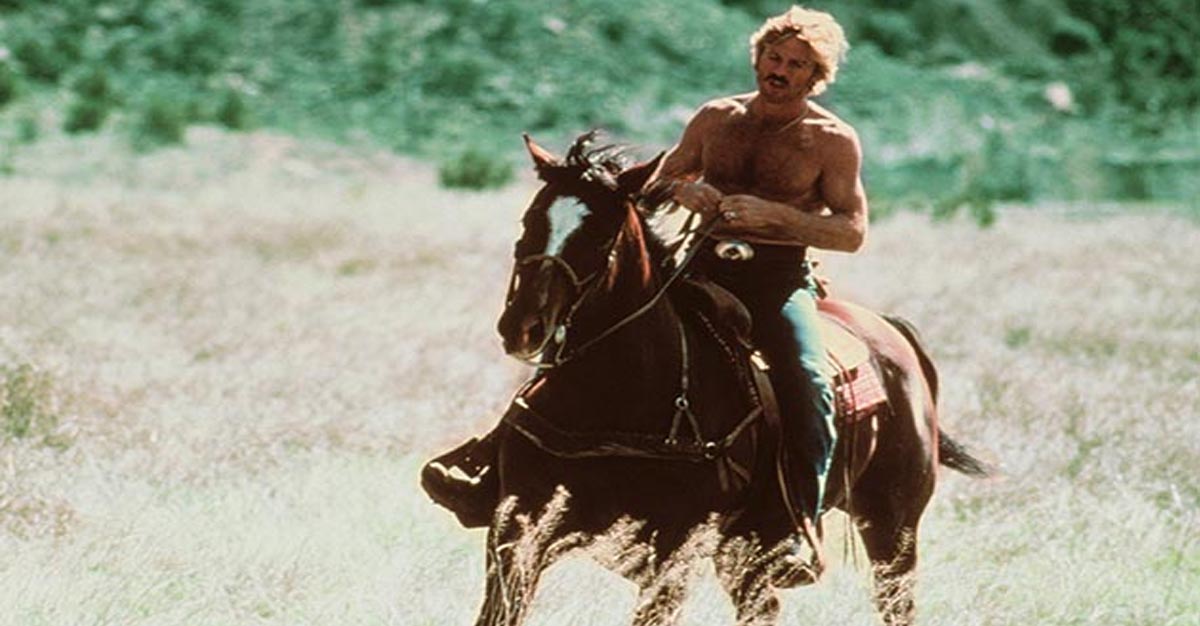 Purebred Spanish Mare And Foal - Zahara GT and Zaha GT @Katarzyna Okrzesik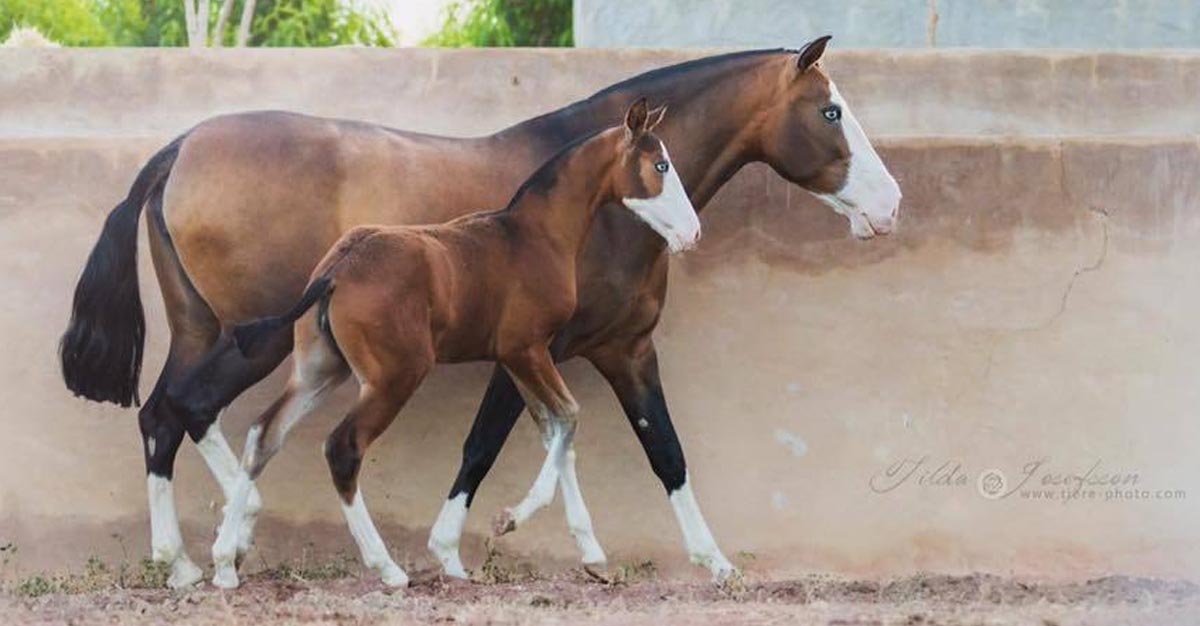 Will Rogers and His Stunning 4 Year Old Friesian Mare Beauty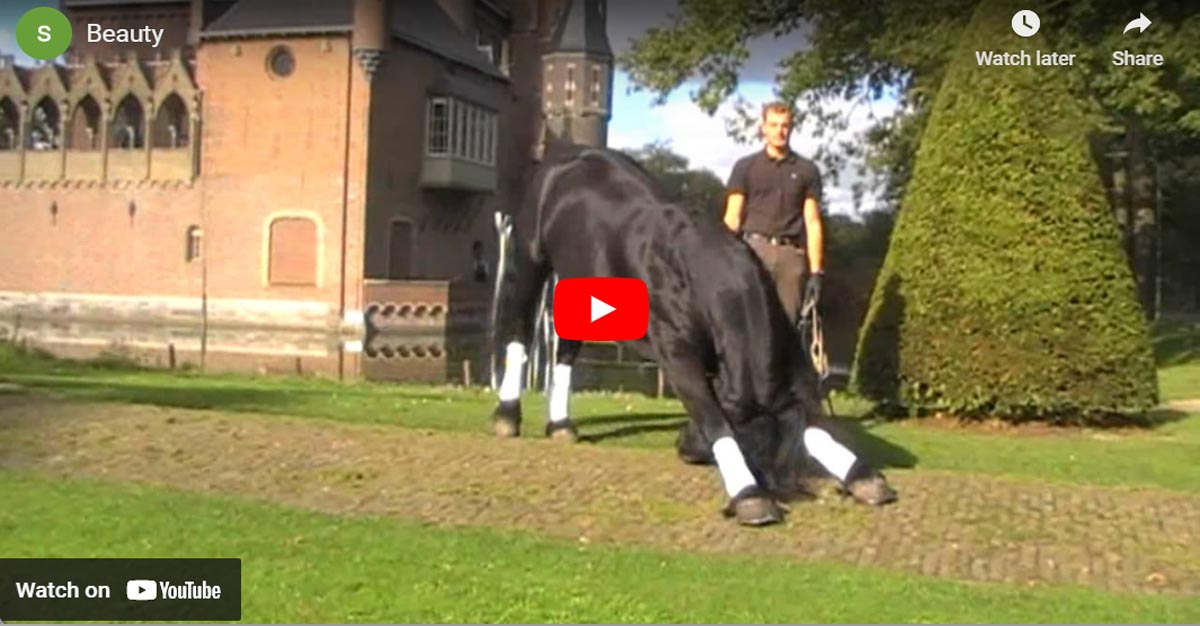 Bueno Starlight - Majestic Palomino Stallion Galloping In The Pasture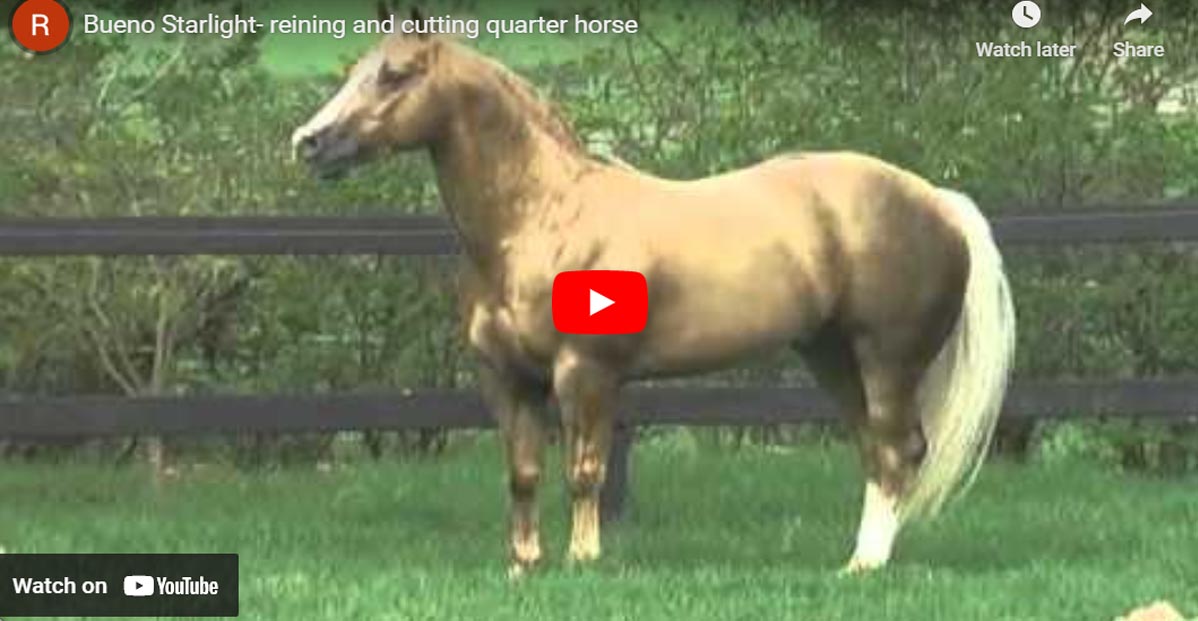 A Pair Of Rocking Horses @tierzirkus_jeden_tag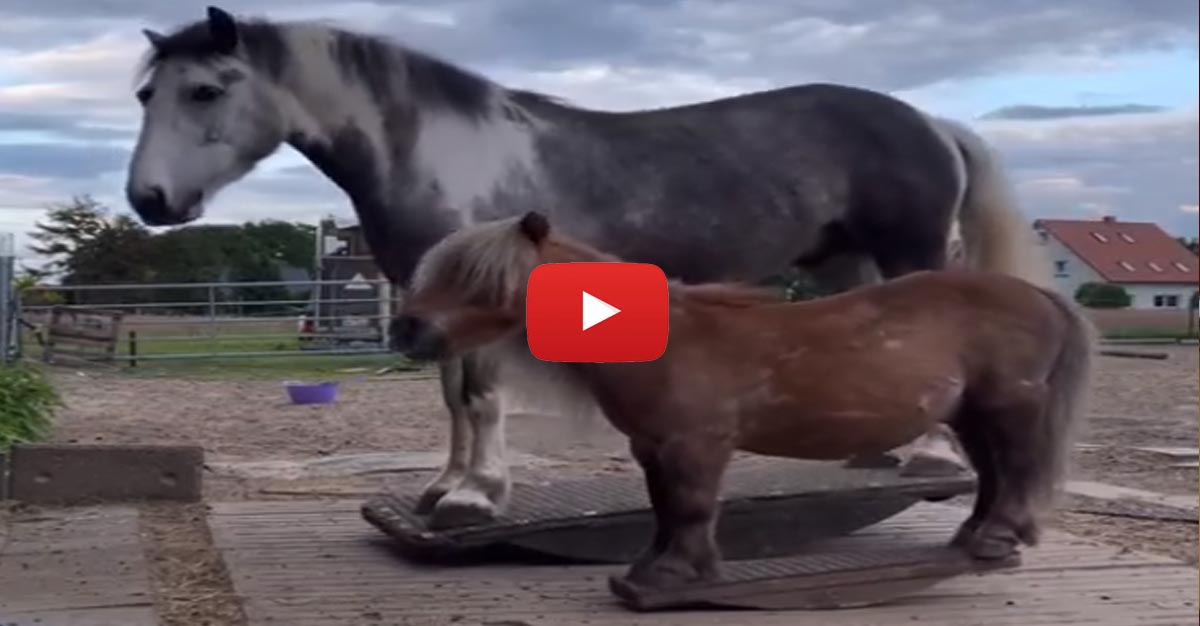 Peacock Appaloosa Stallion - Wicket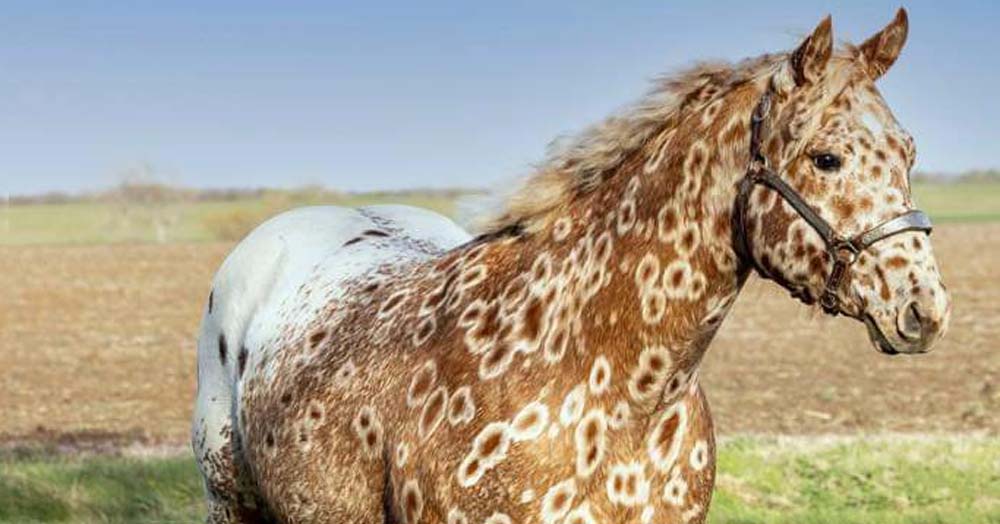 Horse Gets Scared By Its Own Fart And Sends Rider Flying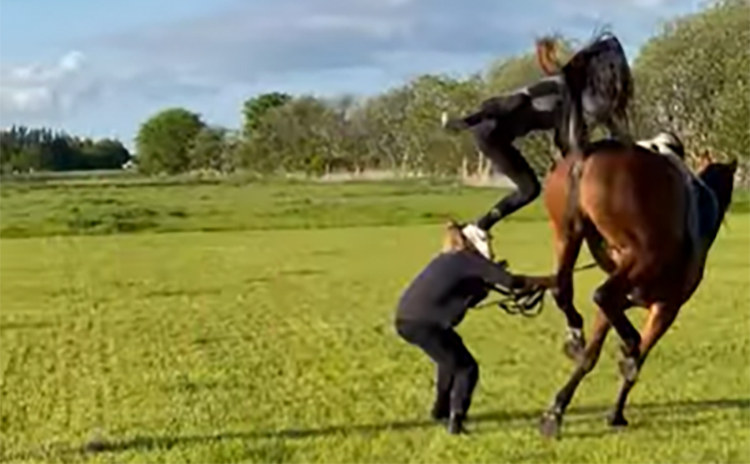 Gentle Giants Draft Horse Rescue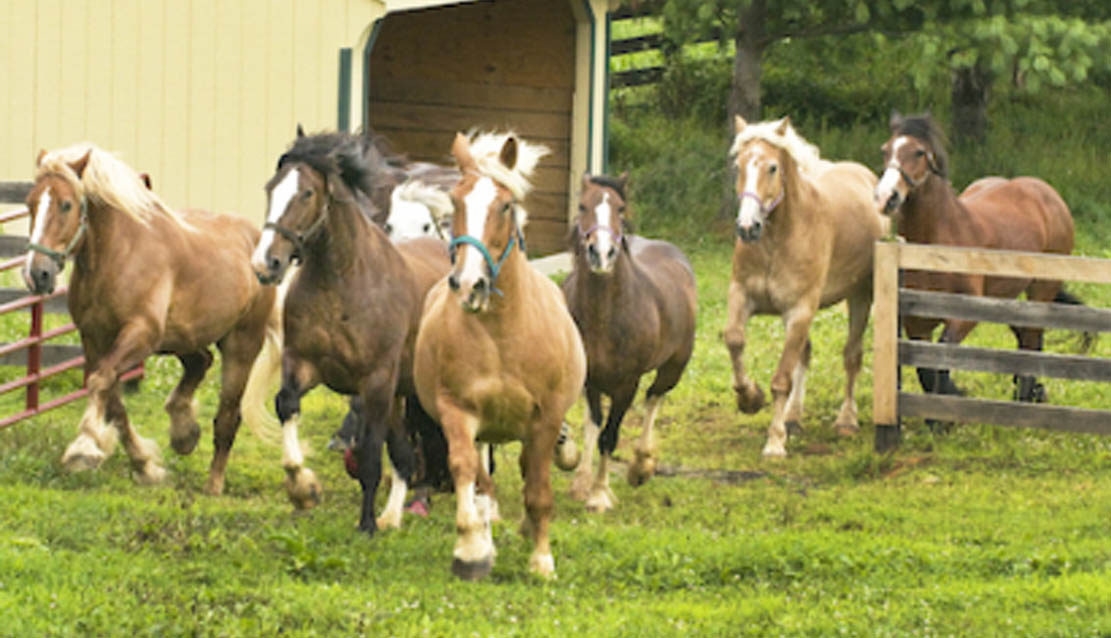 Colonel Coosader (American Paint Horse - Black Overo Stallion)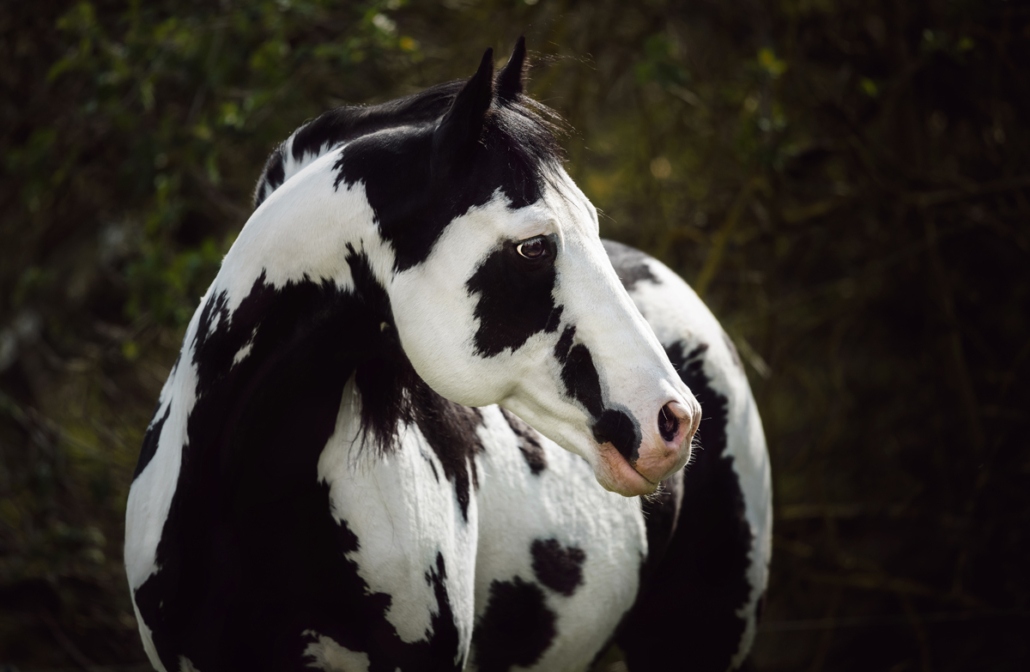 Chestnut Marbled Appaloosa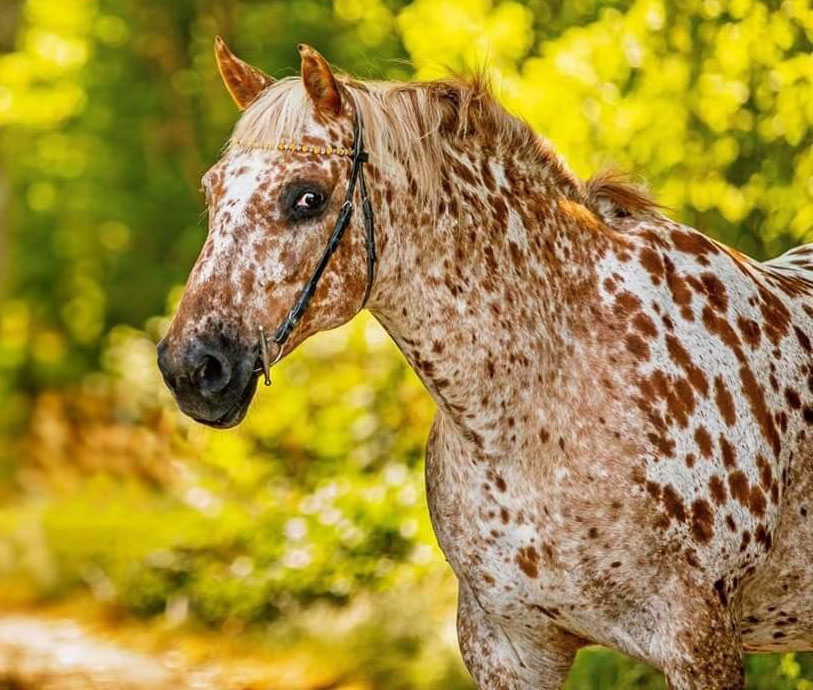 Invested By Far - Palomino Ovaro, Quarter Horse Stallion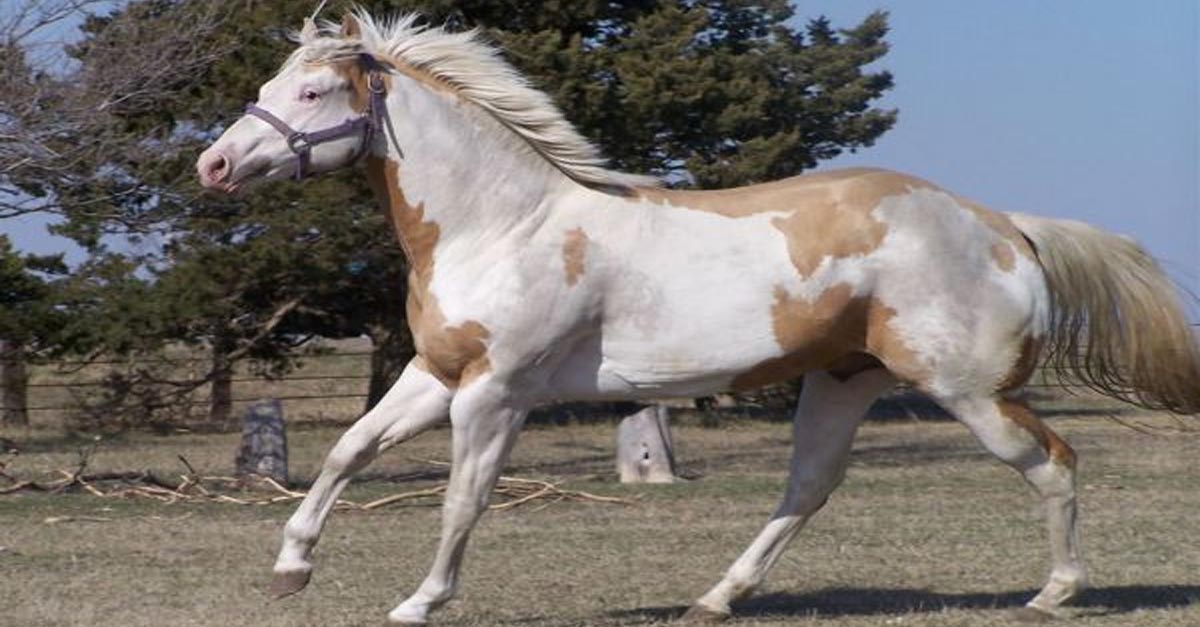 93 Year Old Loves Riding Horses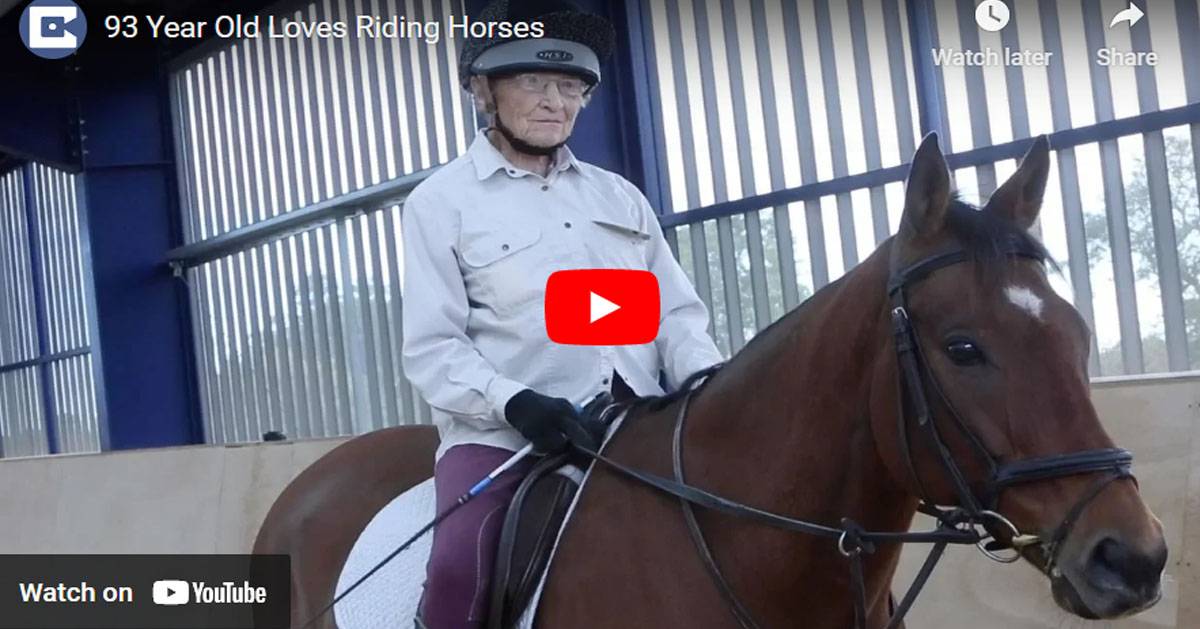 Black Beauty @Annie Damhof Photography, Netherlands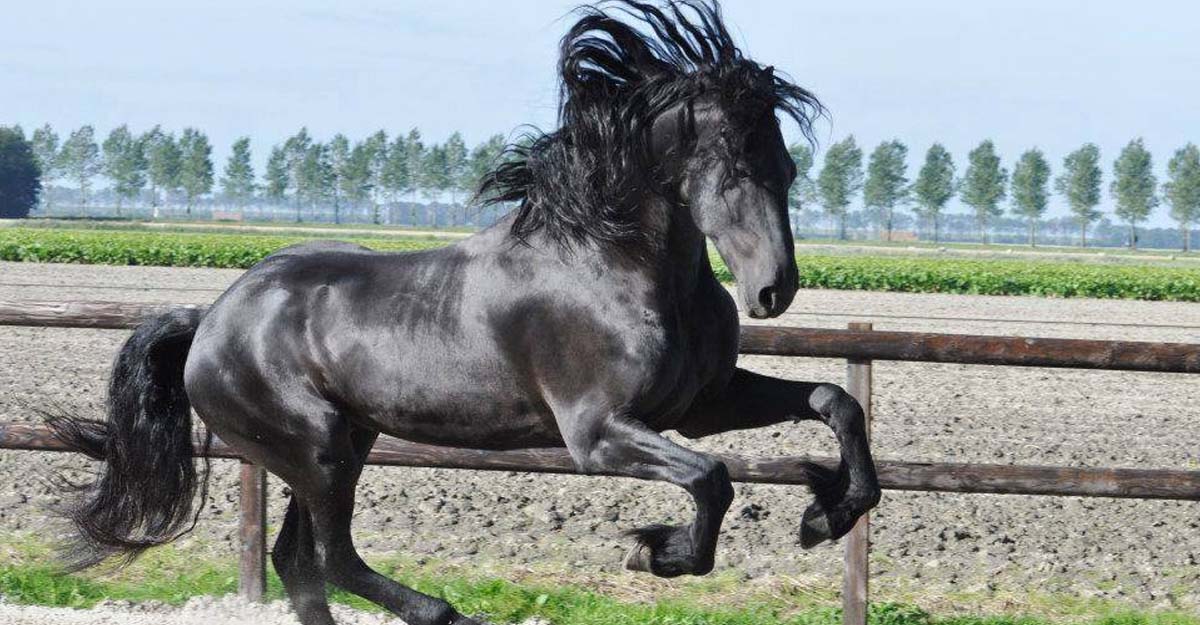 Apollo the Wonder Horse stays calm while other horses bolt all around him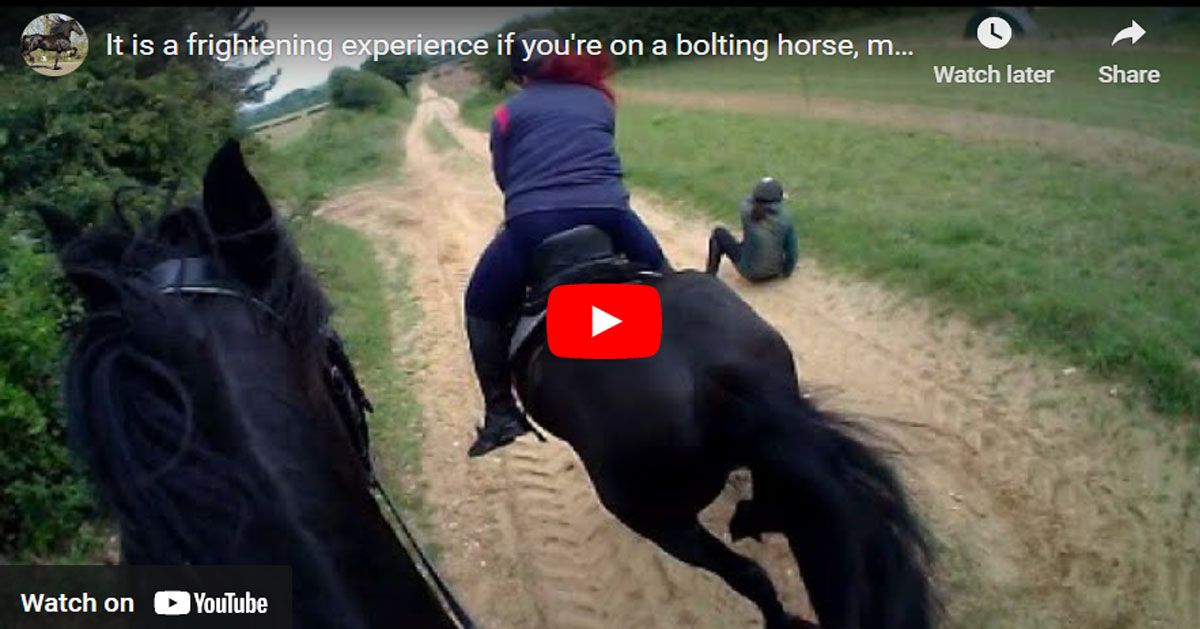 Painted Ballerina (sired by Paint the Cat) - Coloured Racehorse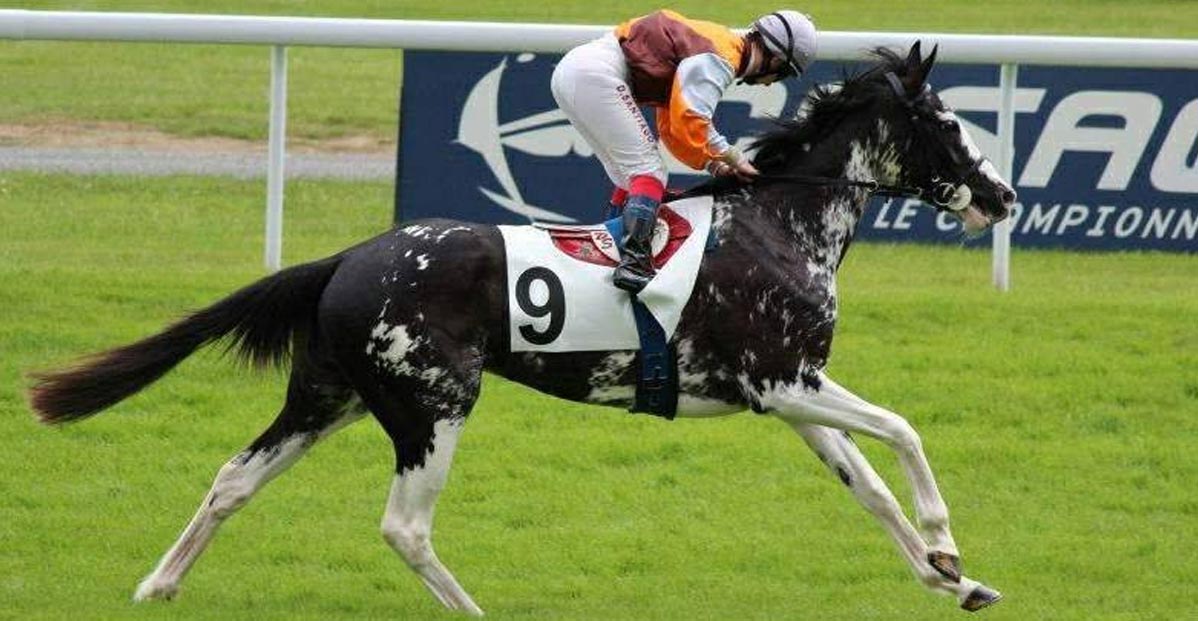 Starresha - White Spotted Thoroughbred Horse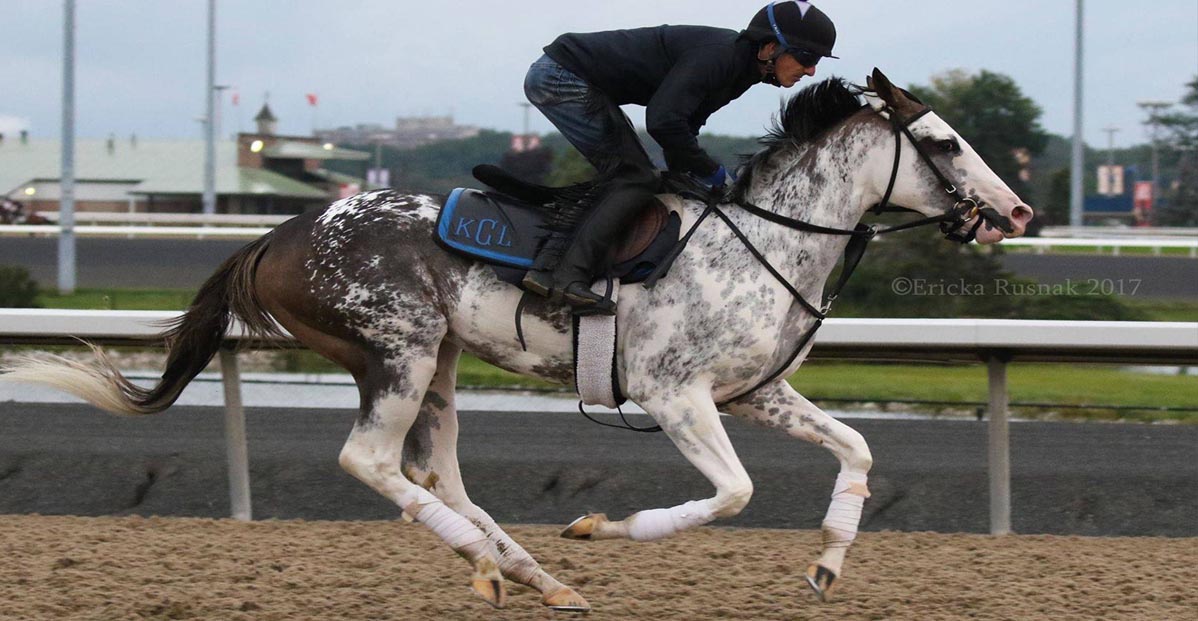 Meet Endo The Blind Horse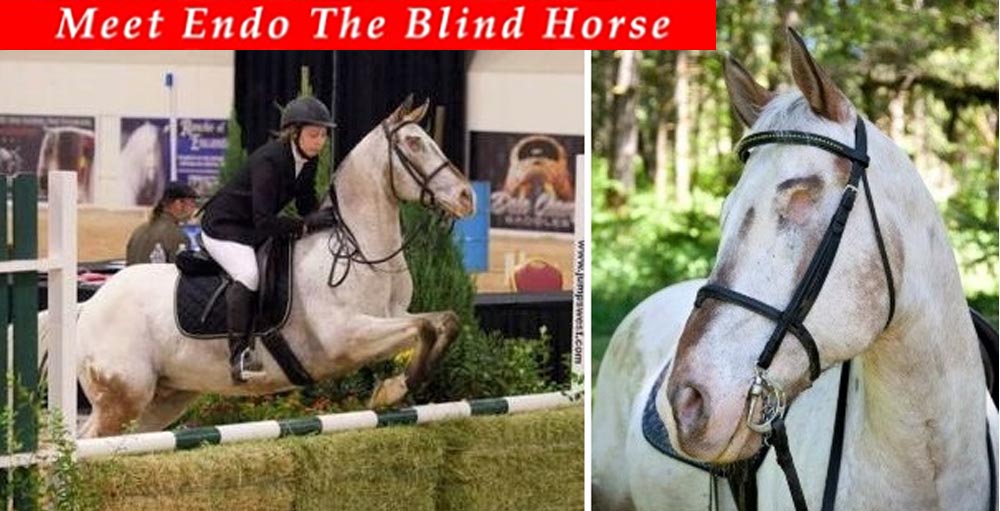 Queen Elizabeth on Surprise at Ascot in 1961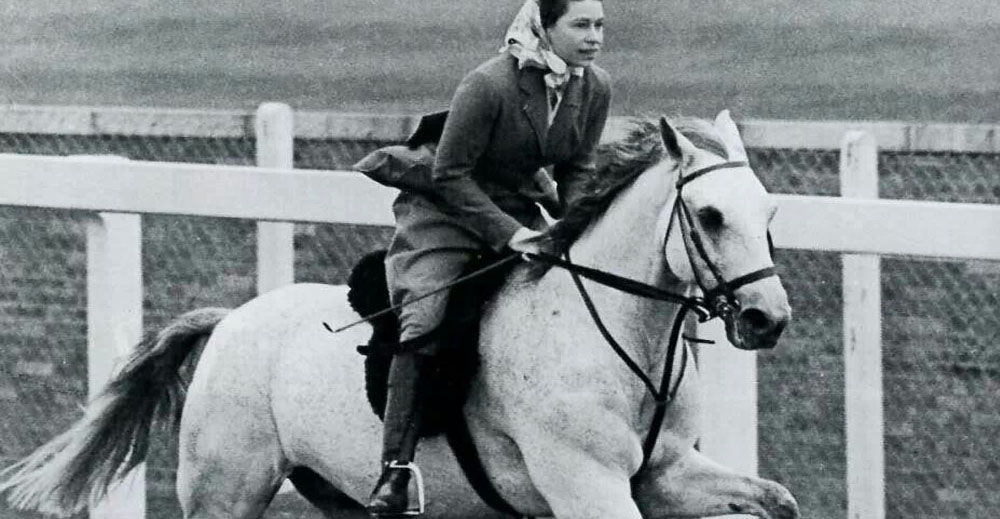 Stinna Kaastrup - Dressage Rider Born With No Legs, Chooses Determination Over Disability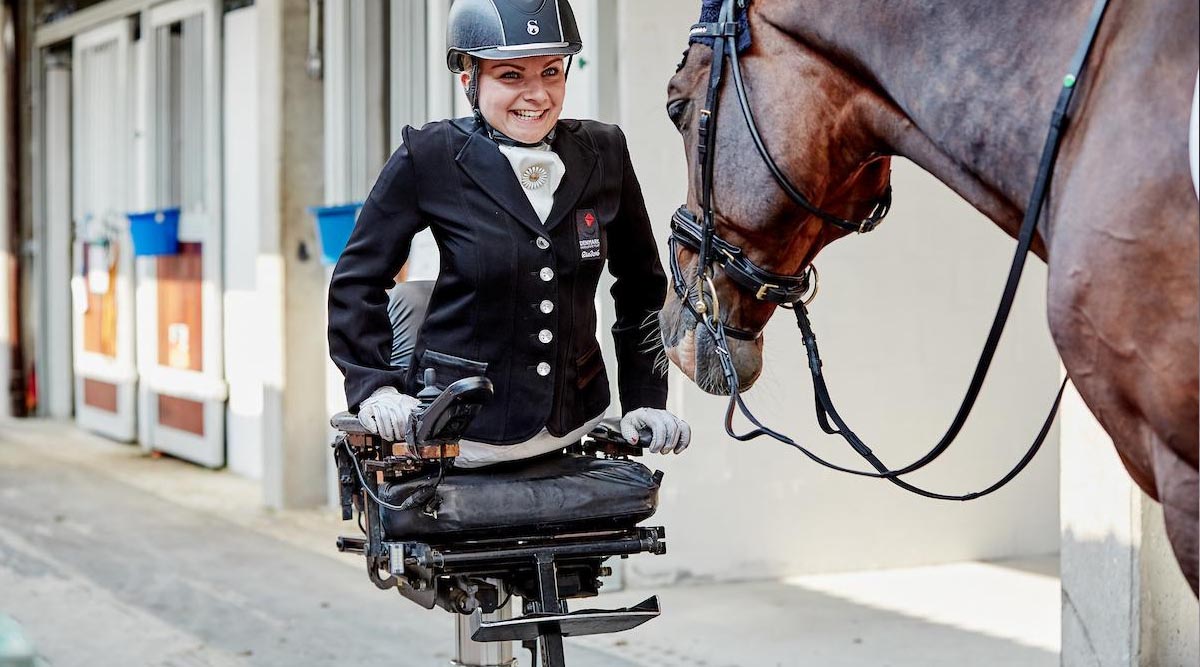 83 year old Judith Hubbard, her Appaloosa gelding named Leonard is more than just a horse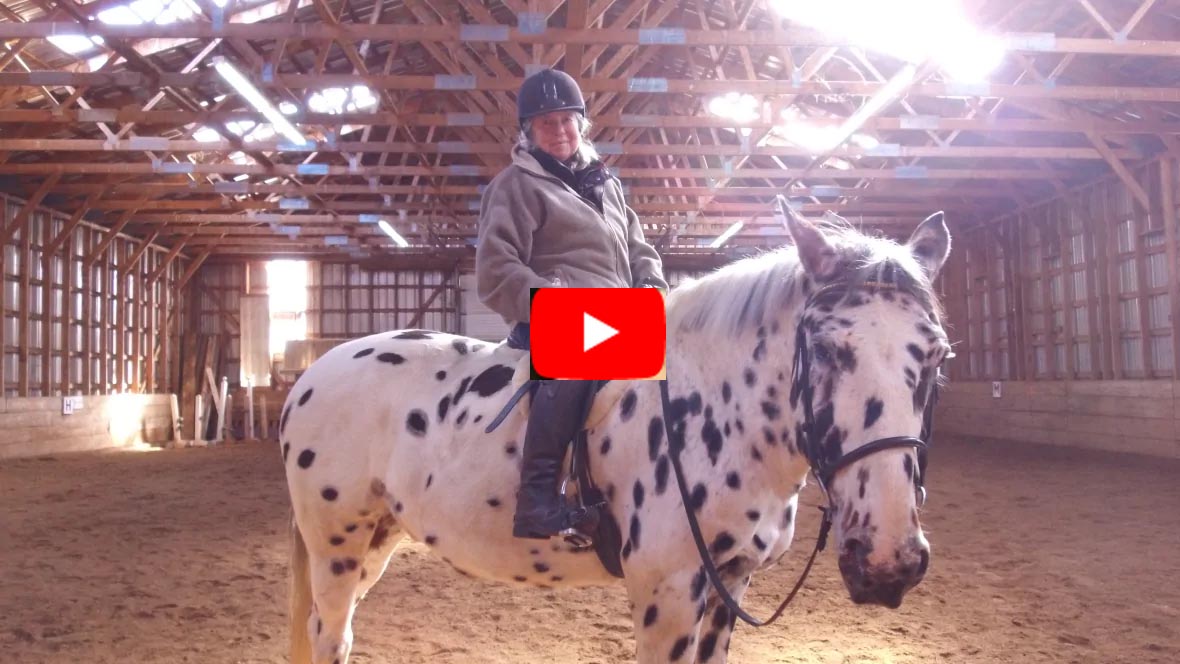 Big Jake Worlds Tallest Horse - Guinness World Record Holder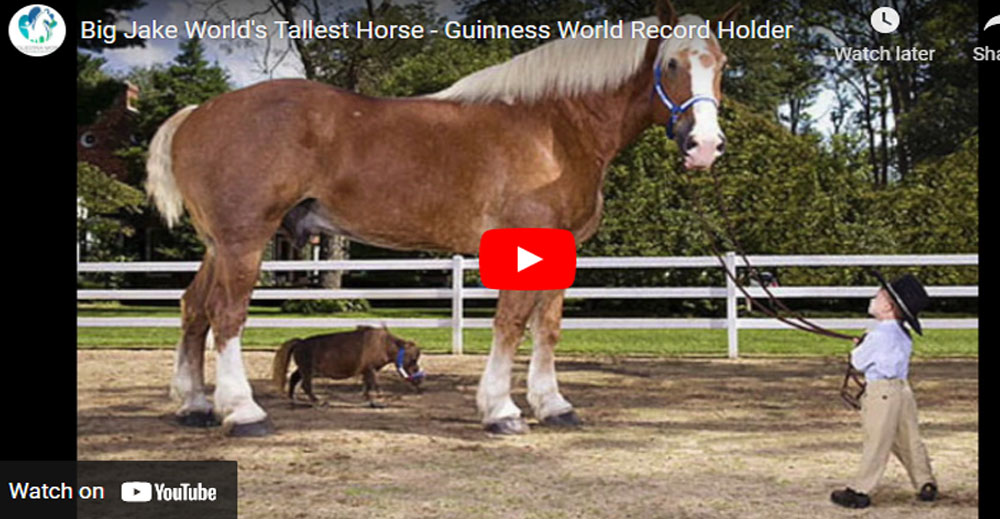 5 Year Old Jumping - Kinsley and Ruby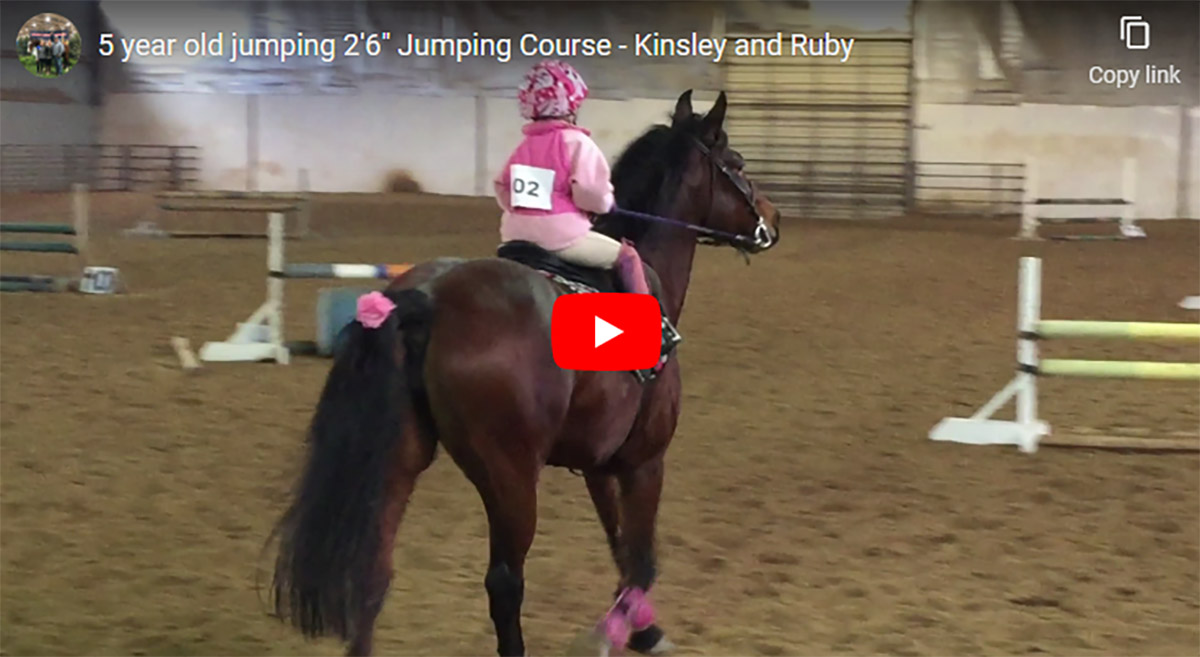 Dogs and Horses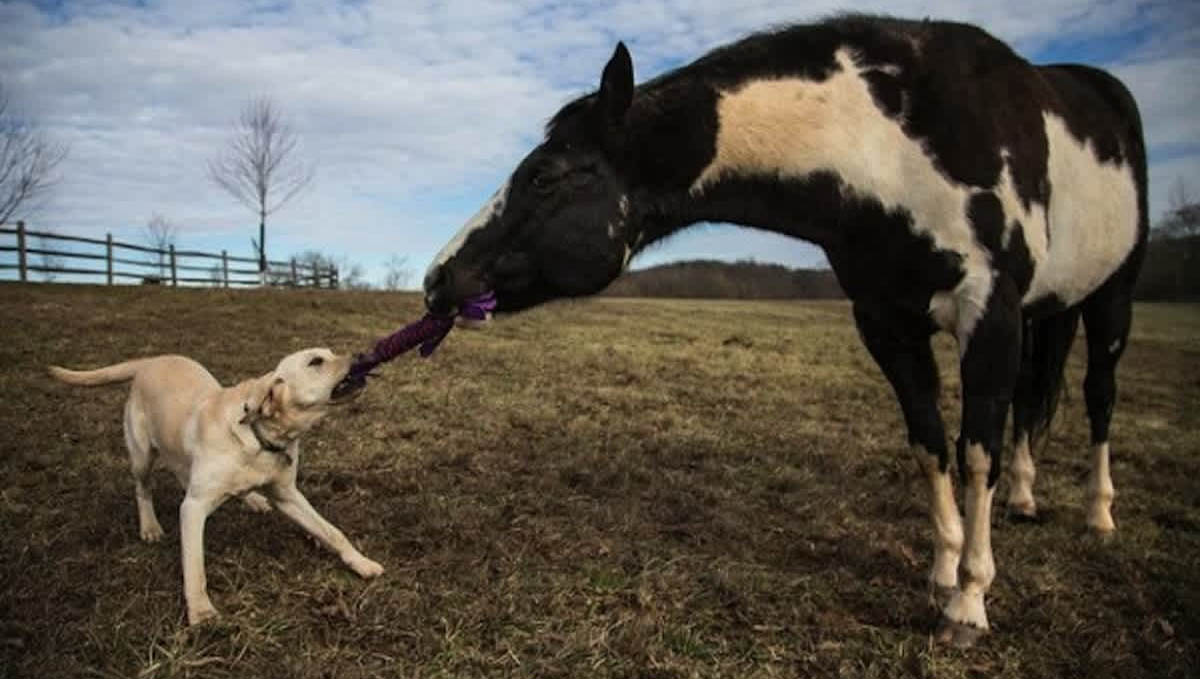 The Spanish Riding School of Vienna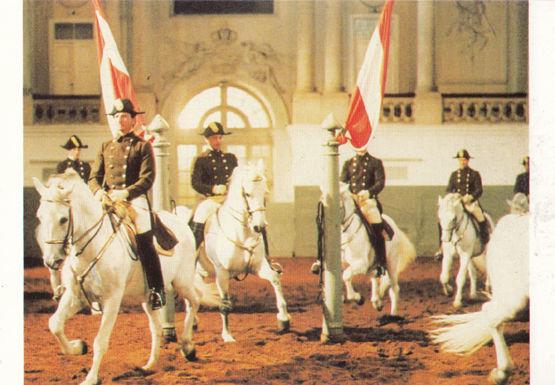 Appaloosa Horses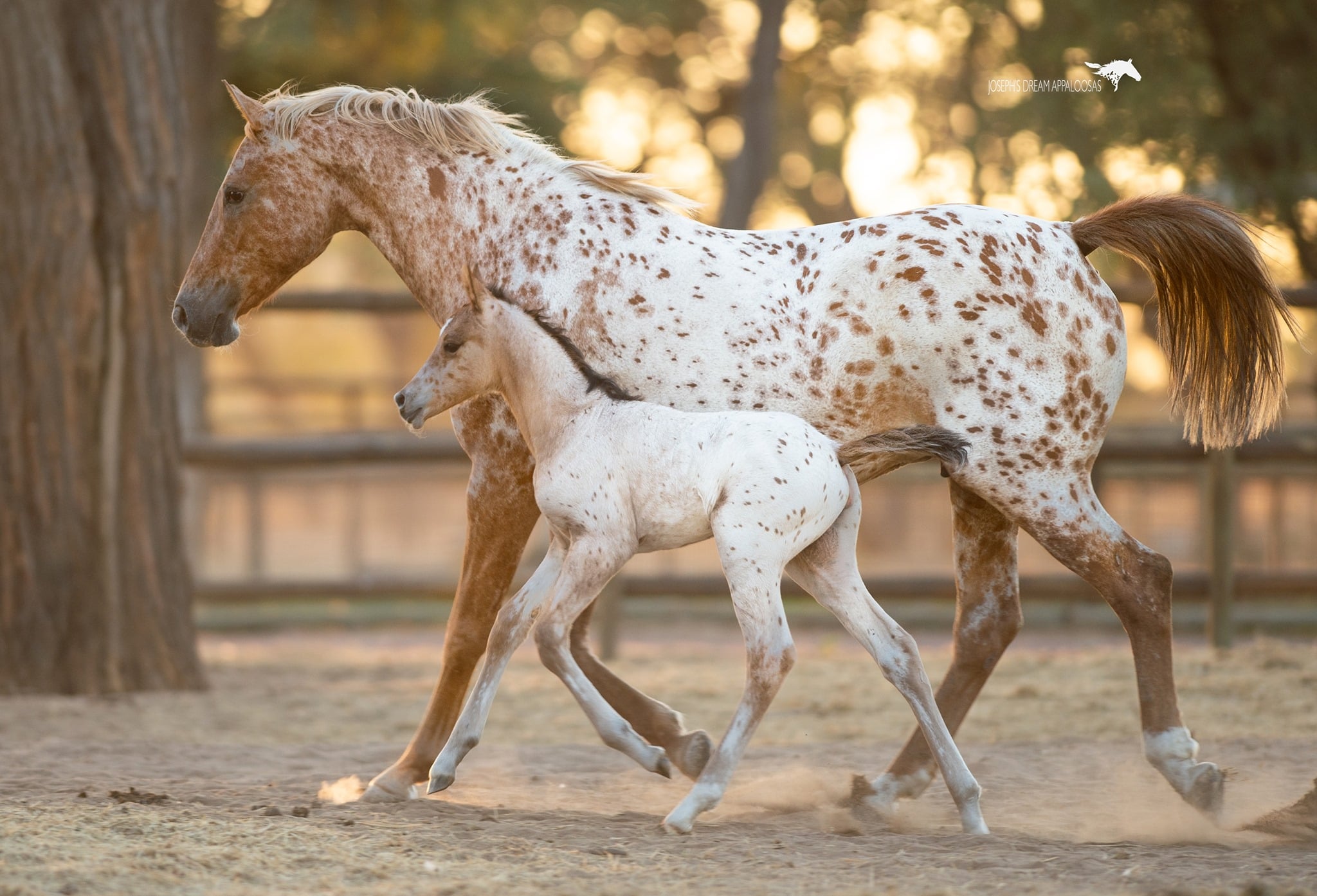 First trooping the colour of Queen Elizabeth II, 1952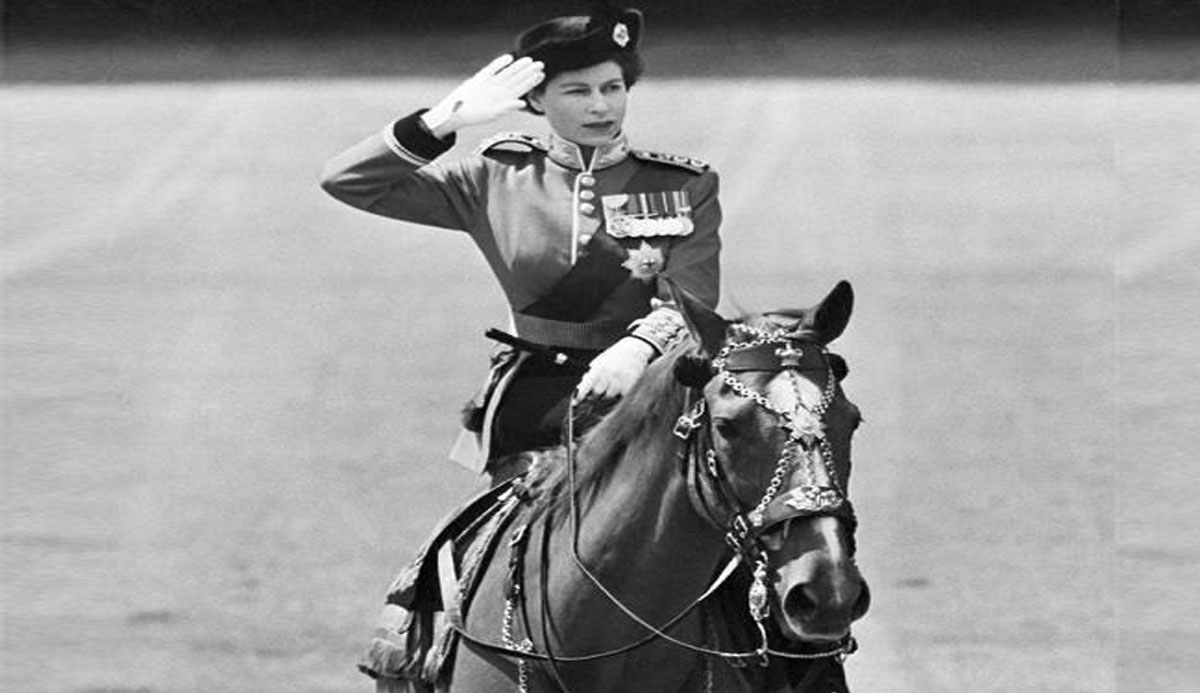 Hightower as Ginger in Black Beauty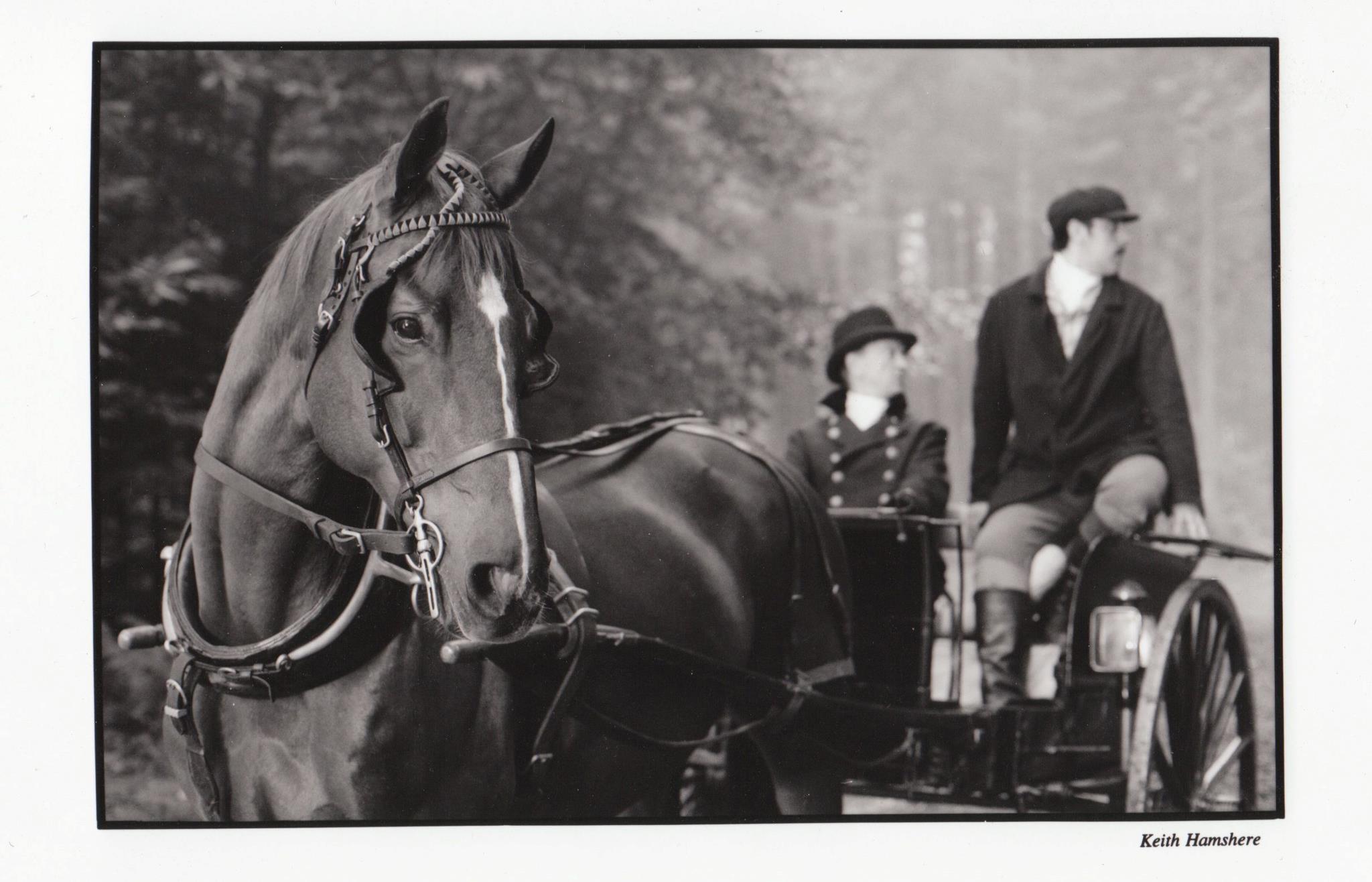 She Is Riding Again... A Year After Being Told To Quit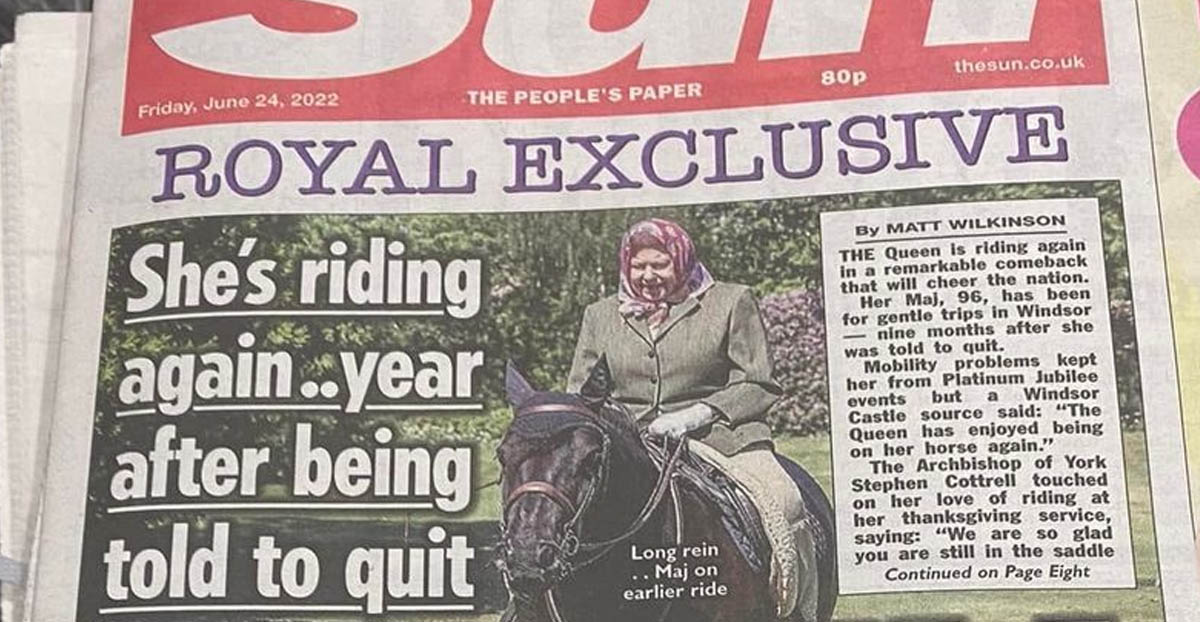 Friesian Foals
Bareback Pony Barrel Racer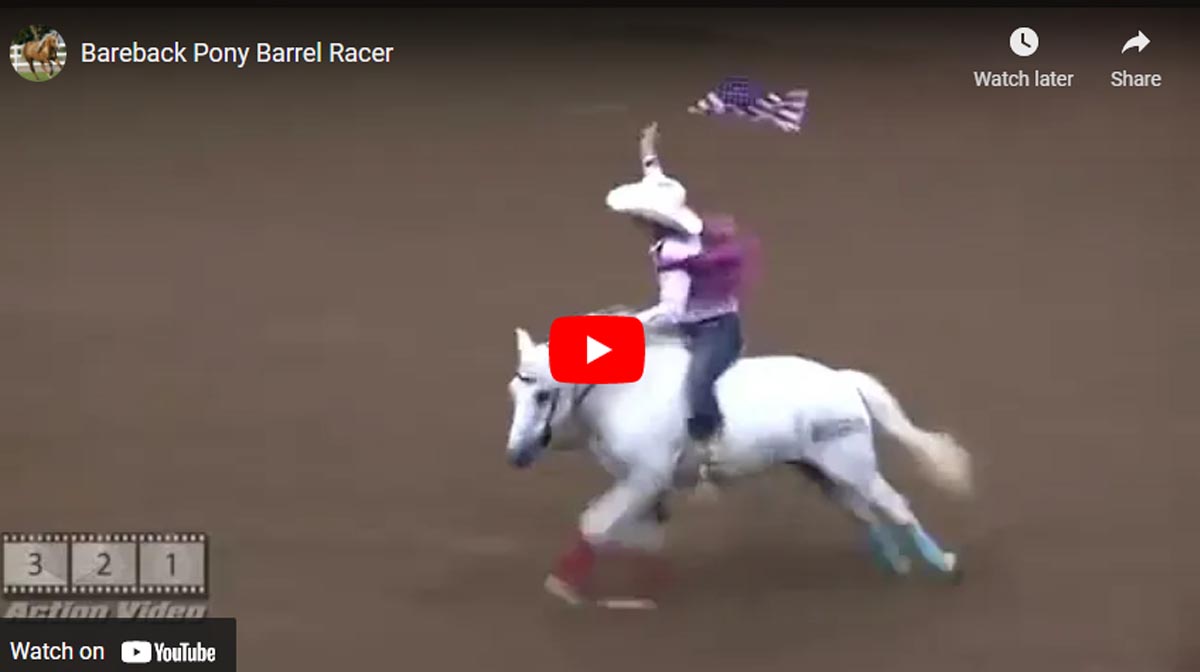 Jockey Remounts After His Horse Spooked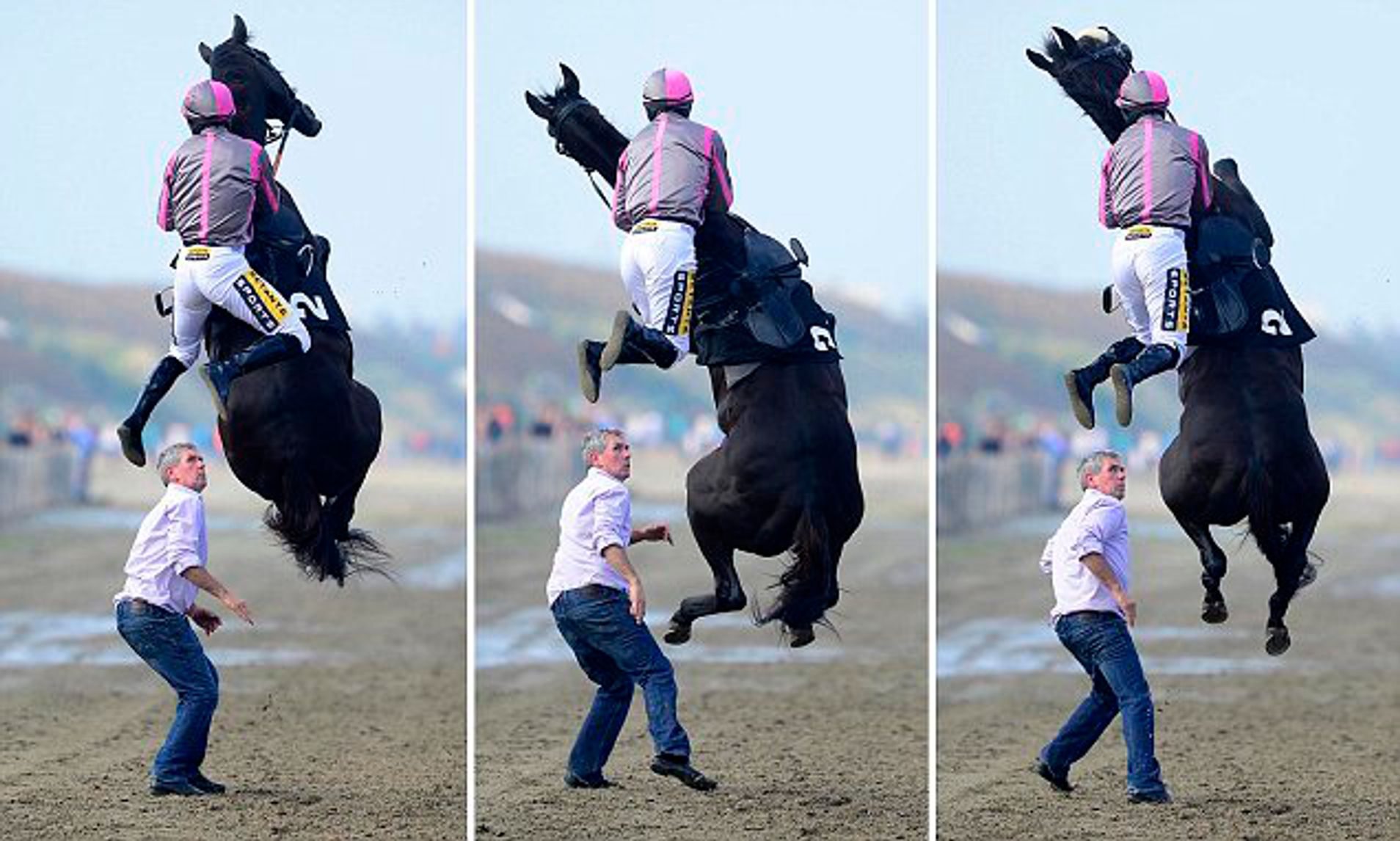 Pair Of Identical Twin Shire Horse Foals Born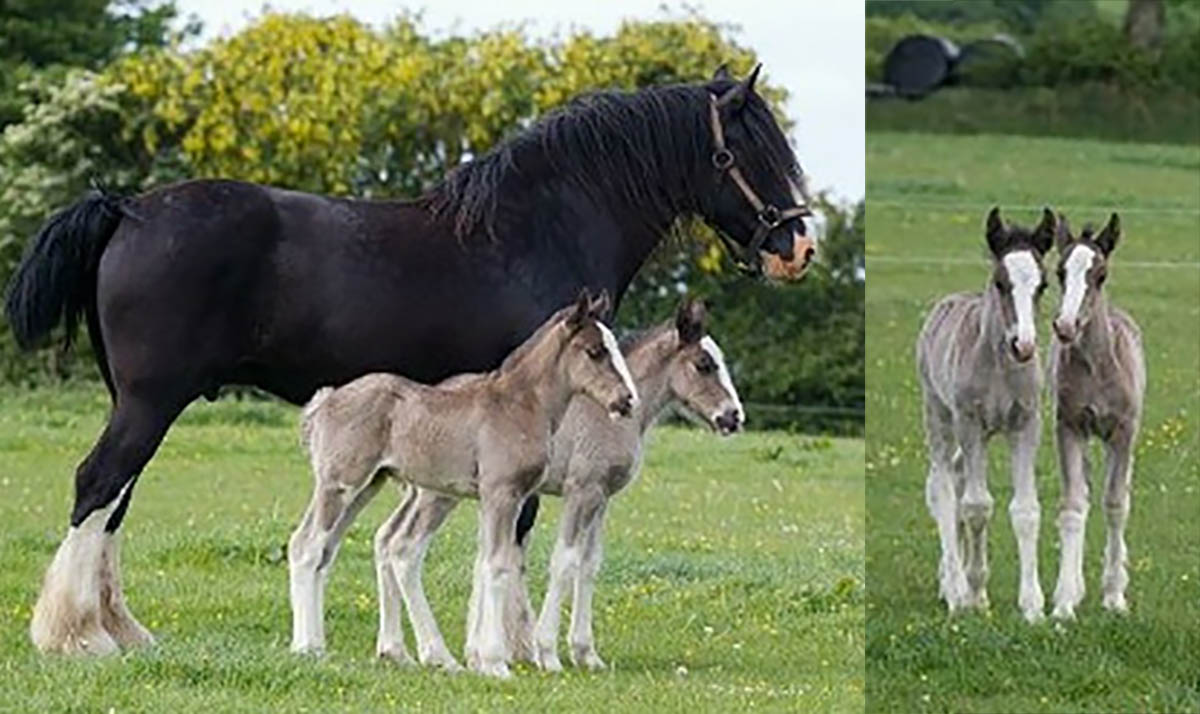 Buckskin Shire Horse - Freedoms Jolie Prize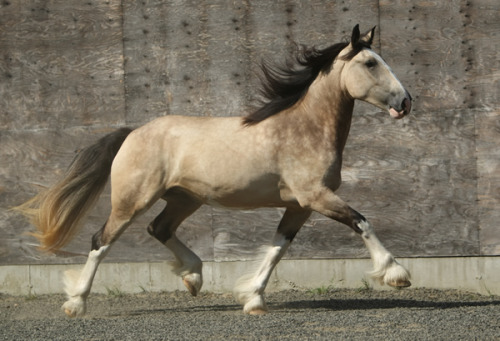 Andalusian Foal Standing Up For The 1st Time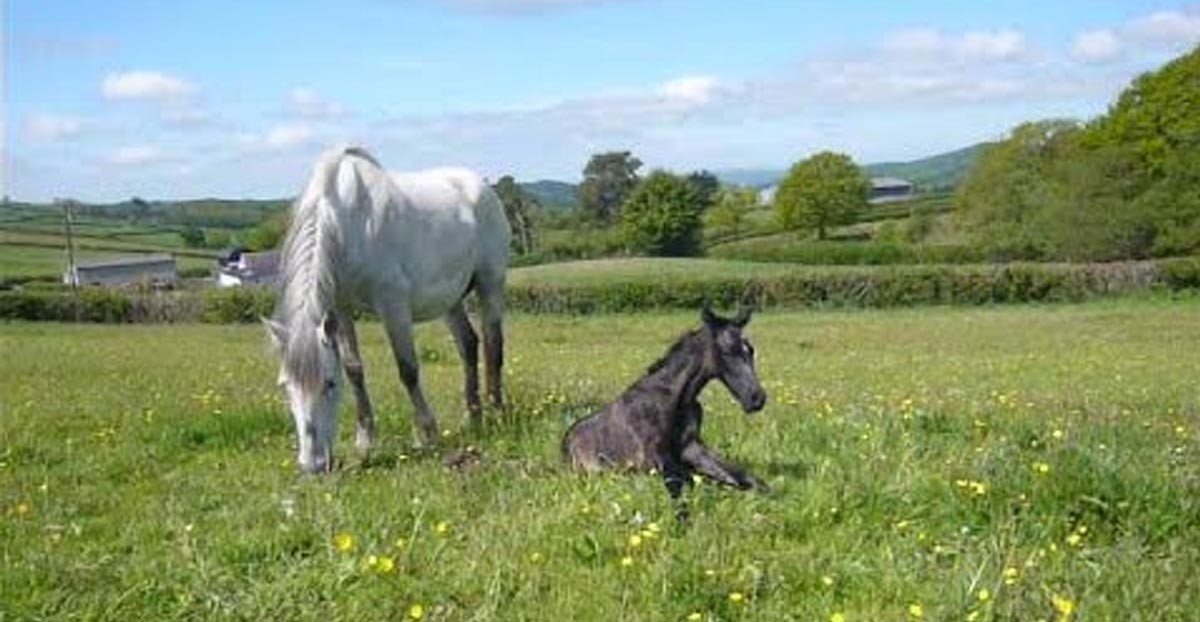 New Born Shire Foal Takes First Steps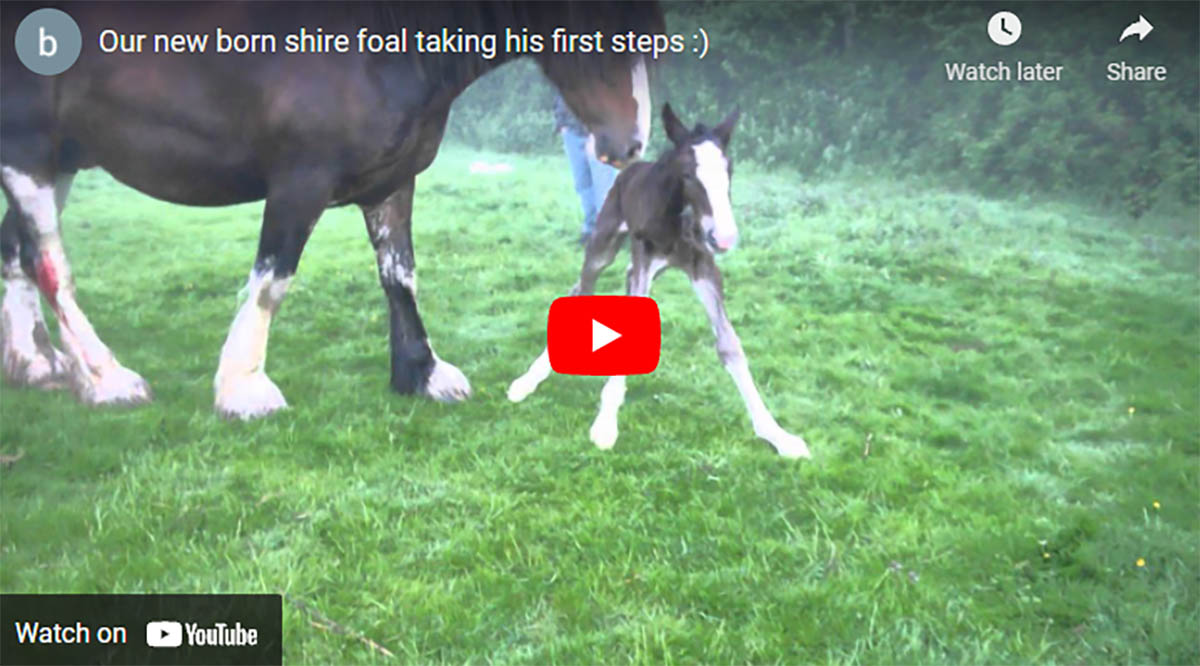 Sparky, A Week Old Miniature Donkey Rejected By His Mother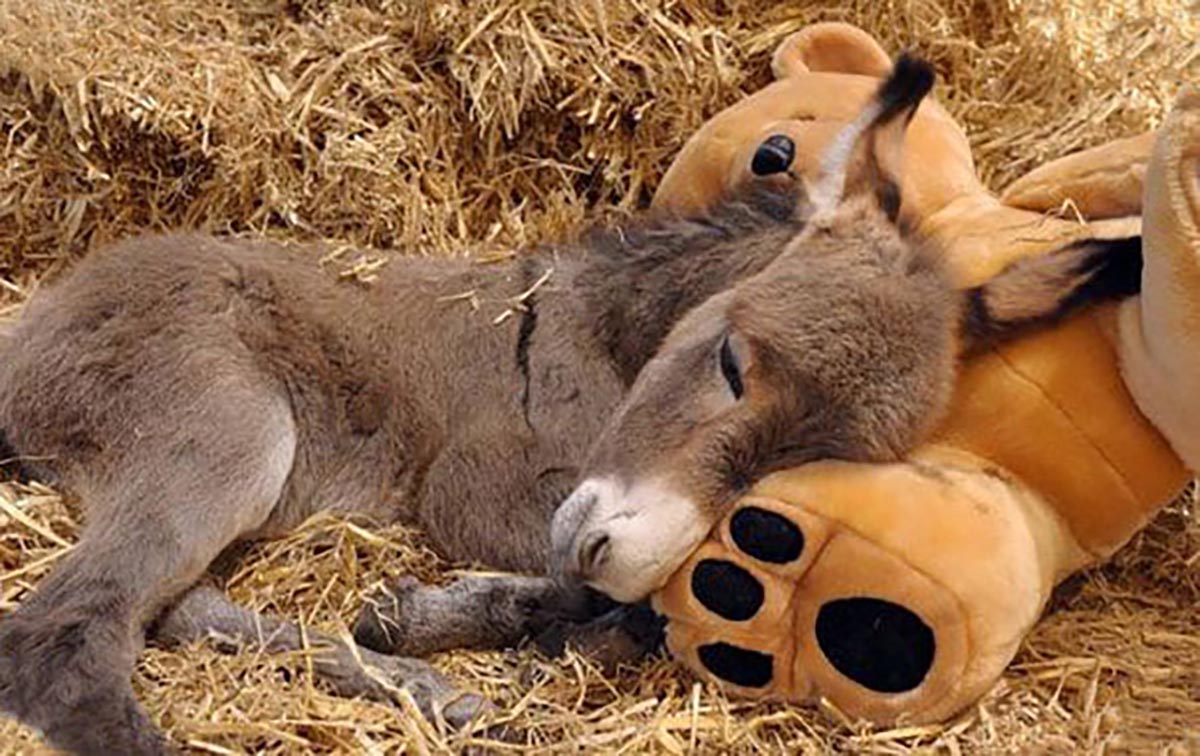 First day out in the field for shire foal Liberty with her mum Lilac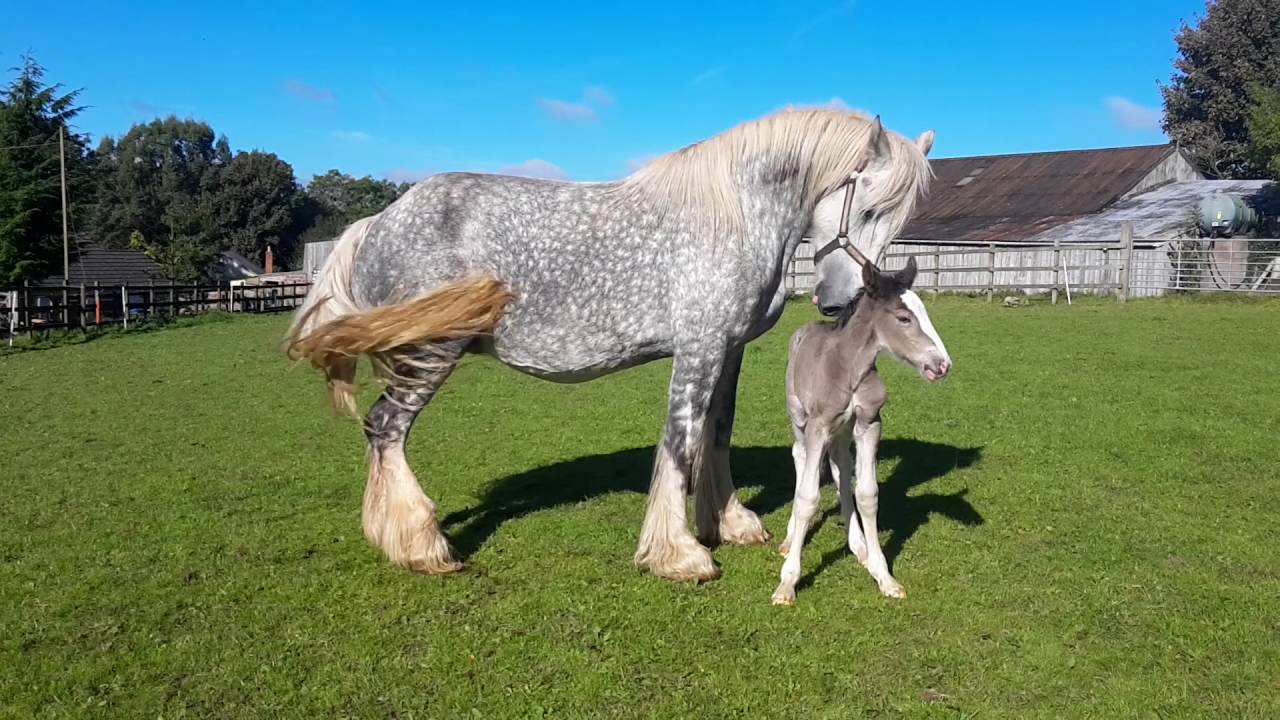 Stallion Attack On Public Bridleway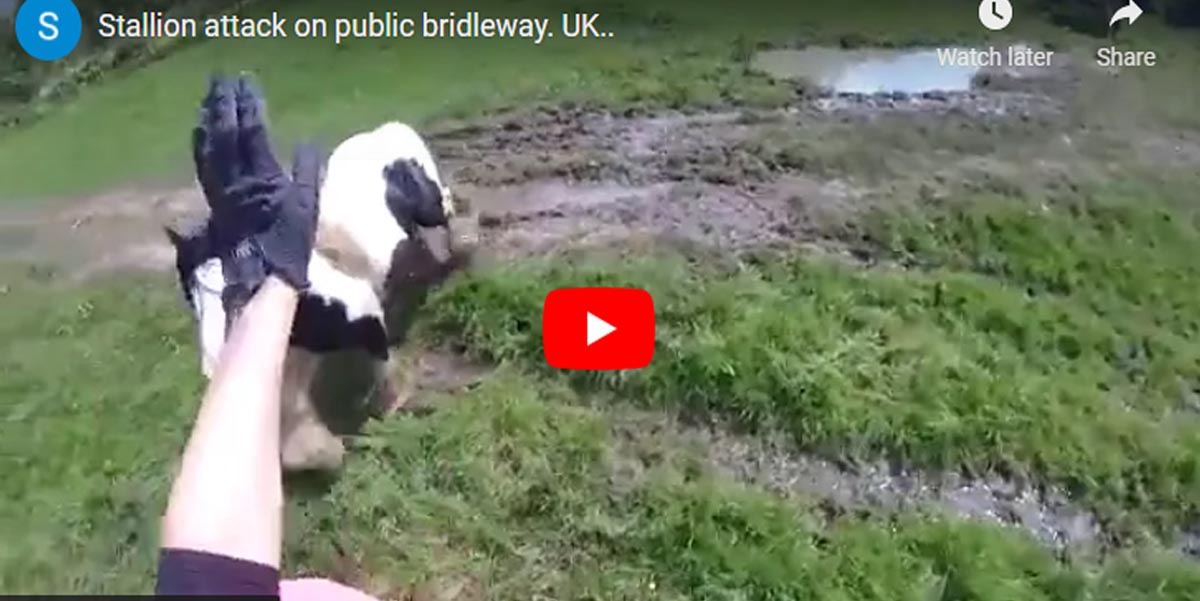 Horse Escapes From Head On Collision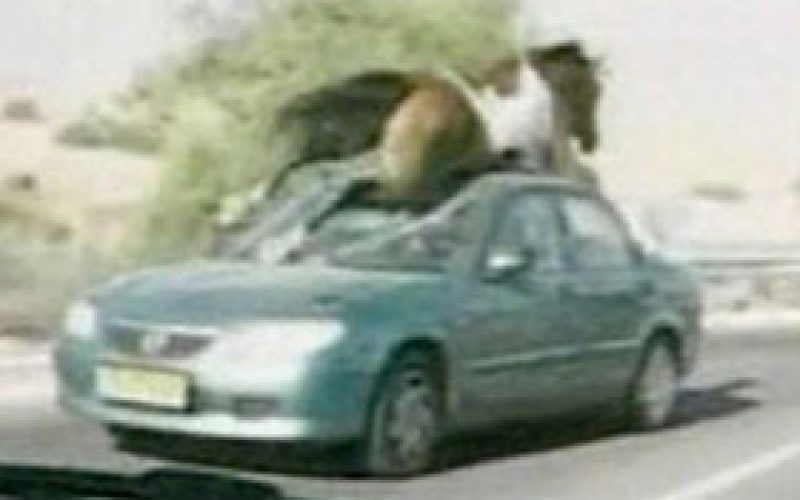 Meet Dinnie Greenway, she`s 96 and still riding horses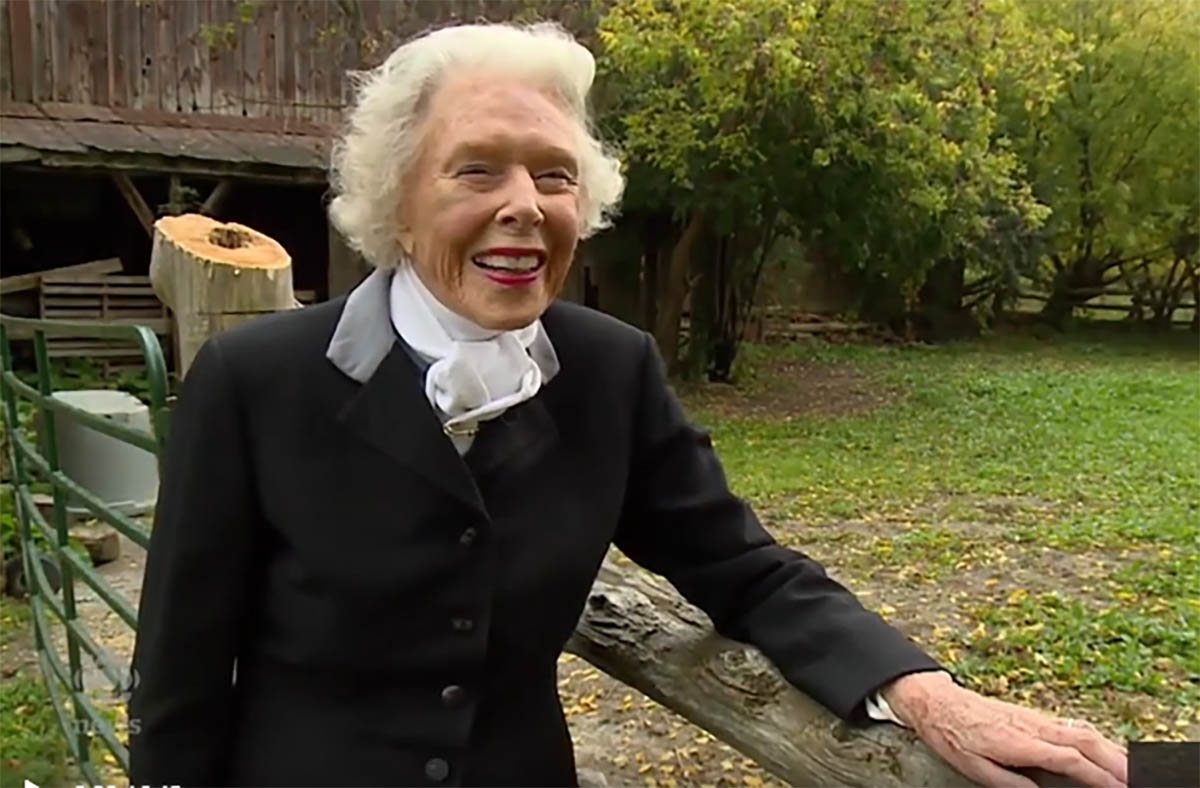 Horse leaves course with rider over 7 bar gate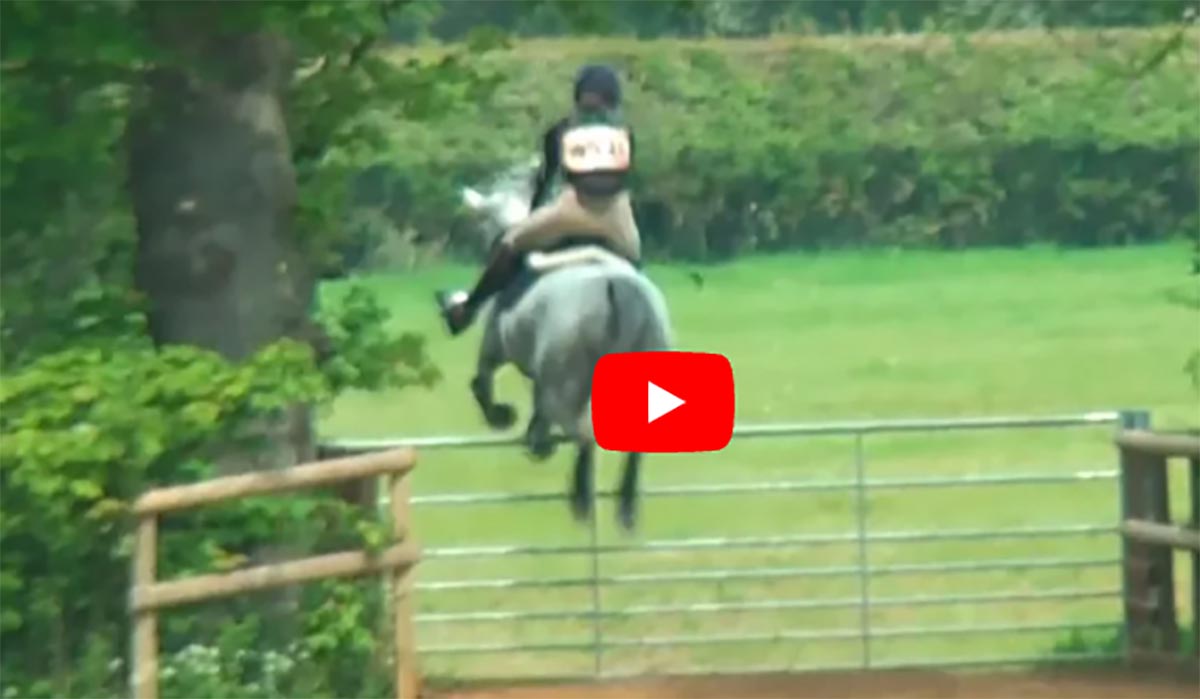 Baby Clydesdale Steals The Show During Moms Performance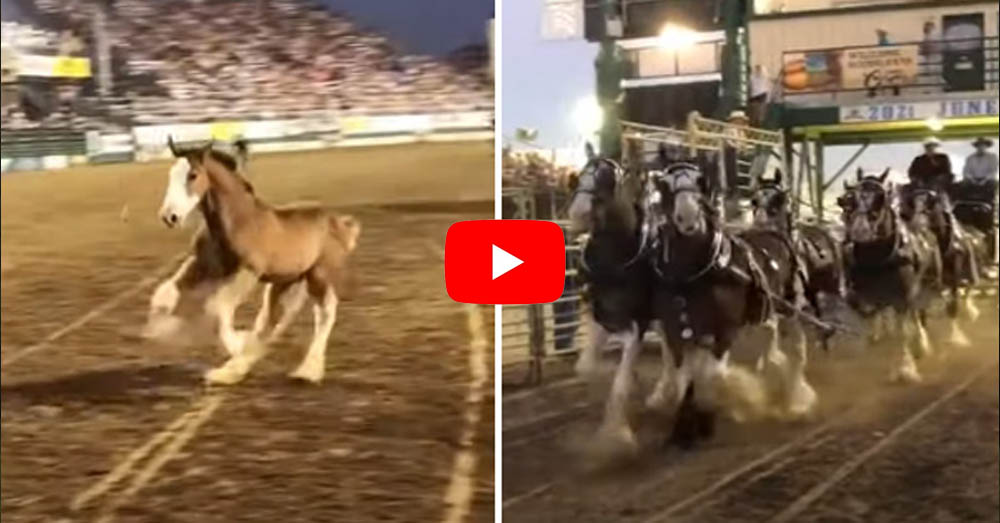 Budweiser Clydesdales Perform - We Will Rock You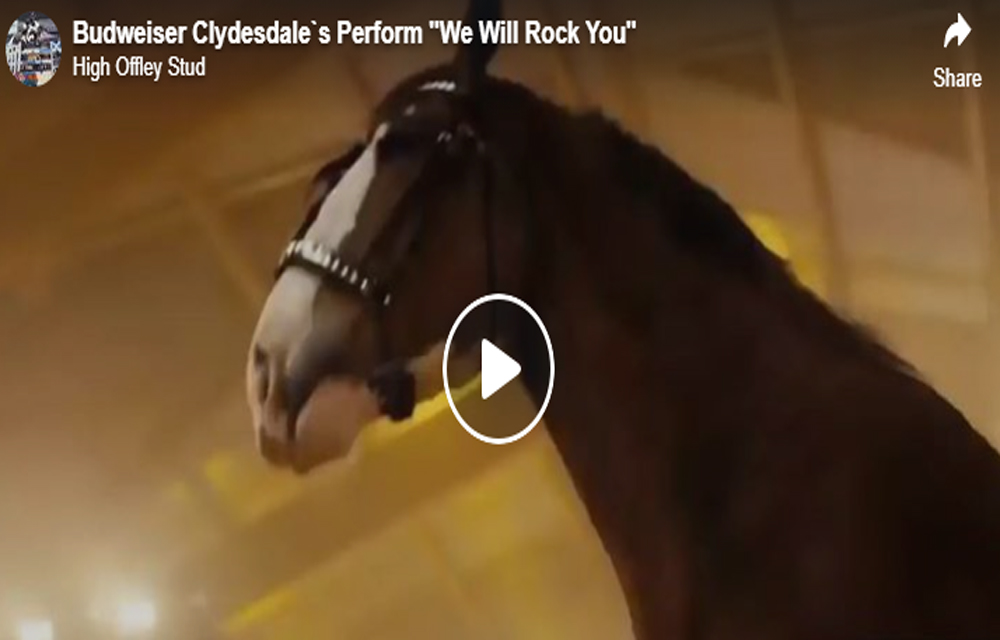 Horse Line Dancing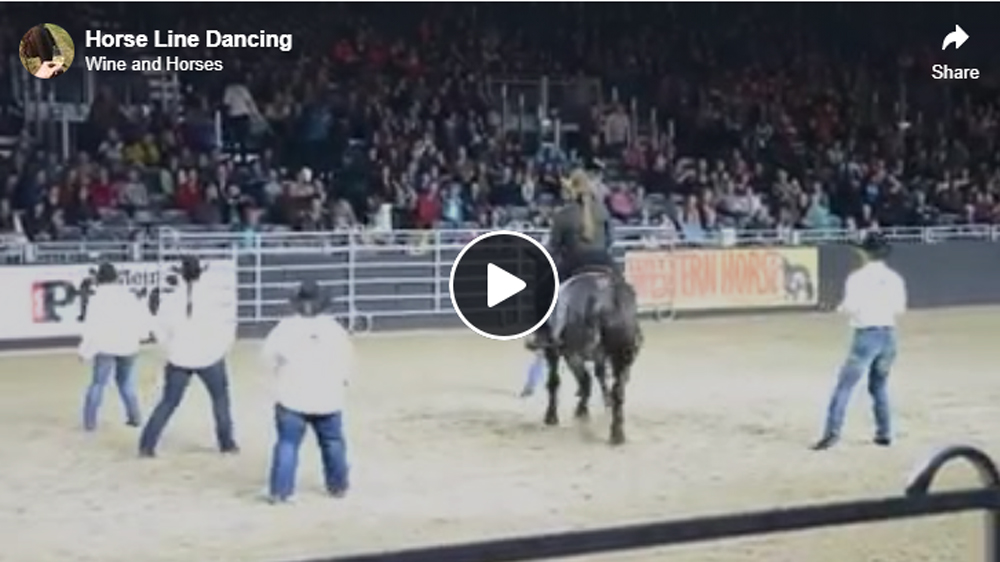 Piper Yule - Incredible 12 Year Old Trick-Roman Rider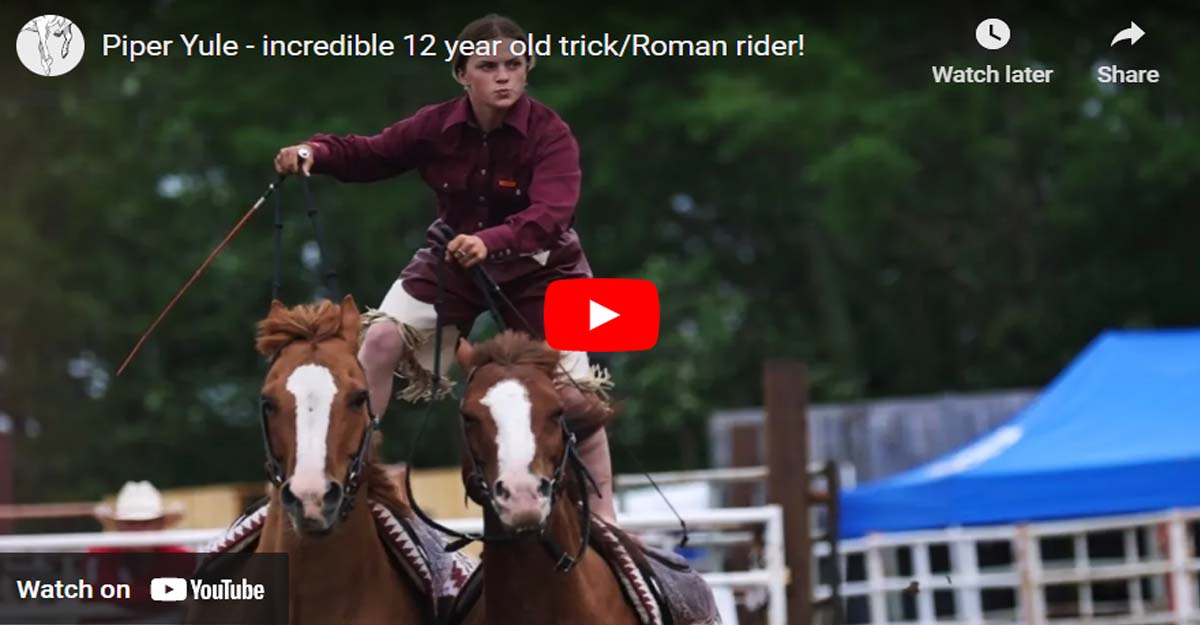 Hermits Ace Of Spades (Patch Of Hermits x Hermits Rocky) - 13.2hh Gypsy Vanner Stallion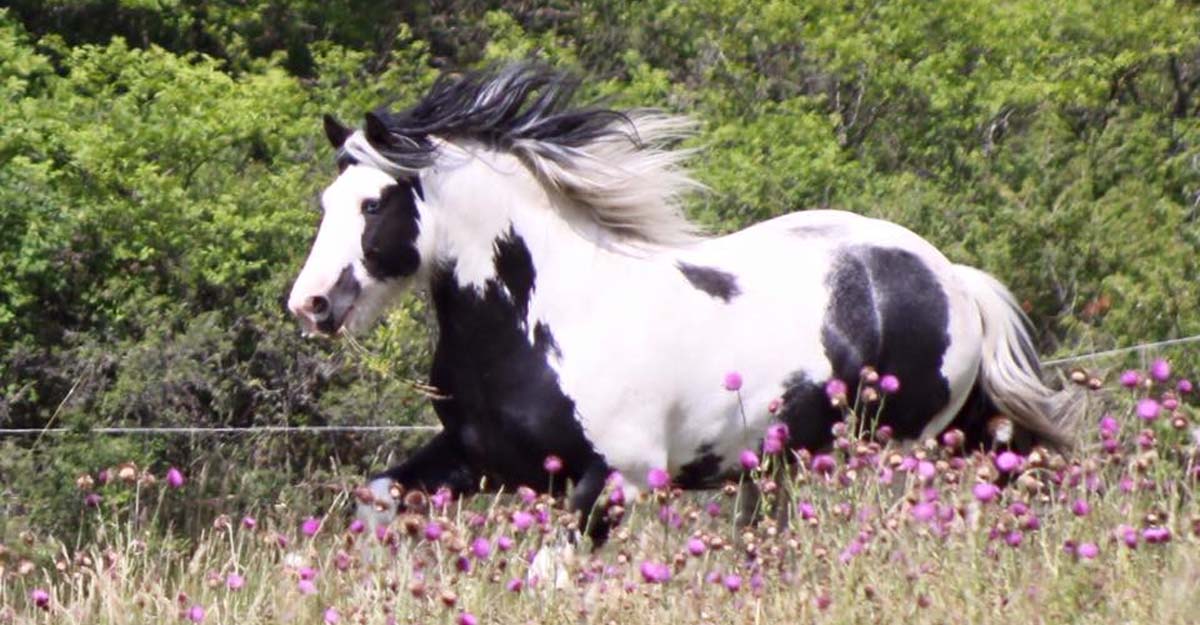 Hoverboarding with my Mini Pony Team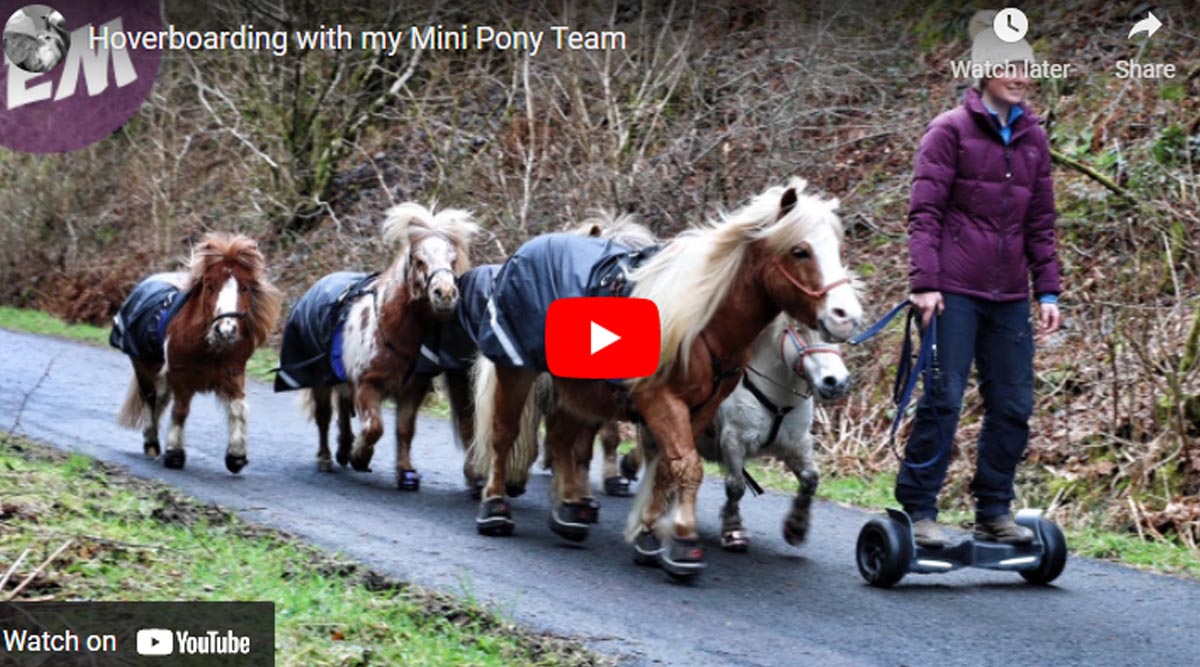 The Kelpies, Scotland - Sculpture by Andy Scott
White Thoroughbred Horse Racing Mare - The Opera House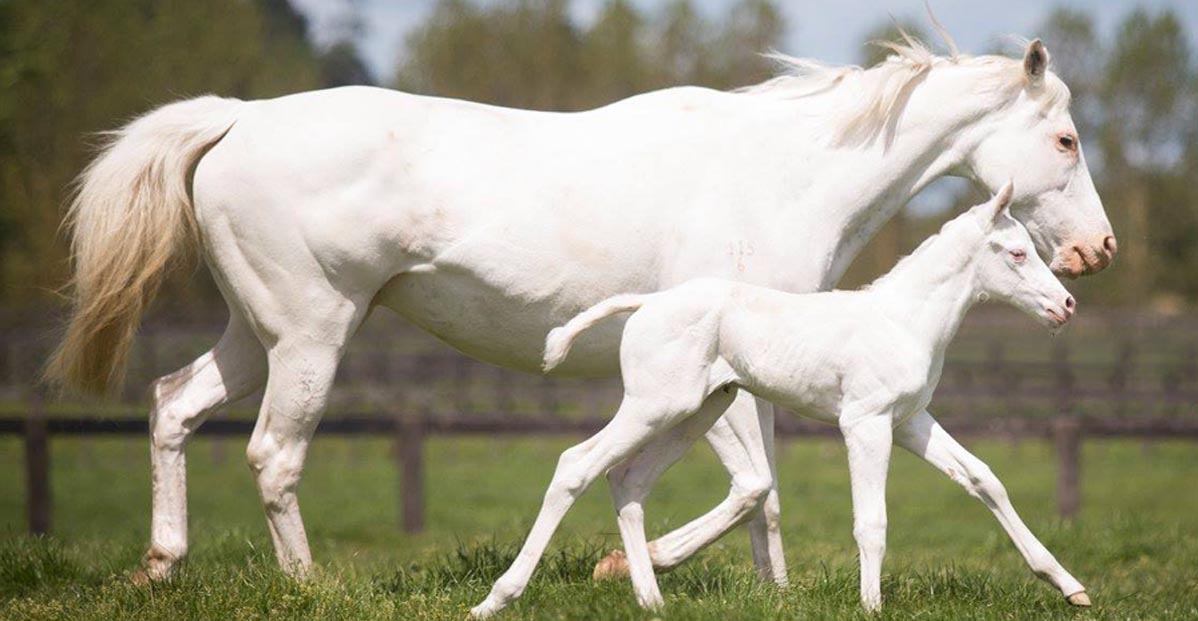 Showjumper With Its Own Style and Technique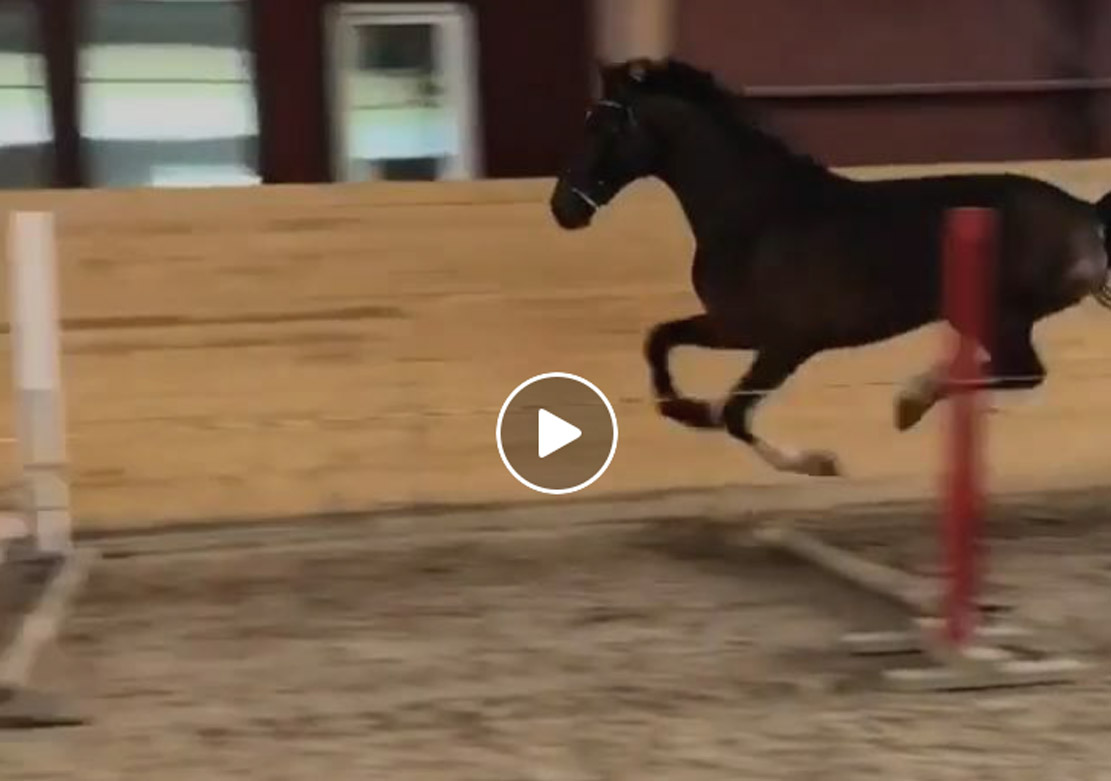 Willie Nelson Rescued 70 Horses From The Slaughterhouse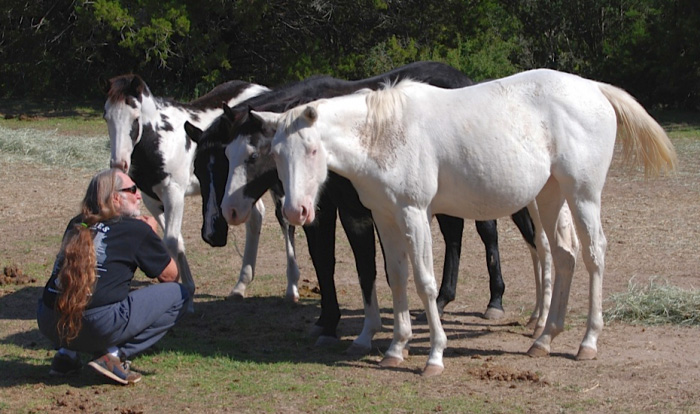 Hampshire - The English Forest Where Horses Roam Free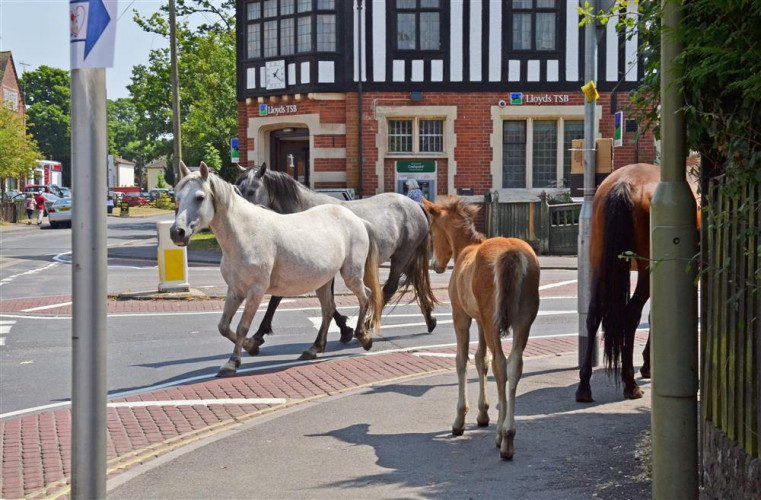 Indian Marwari Mare and Foal @SADANAND SALVI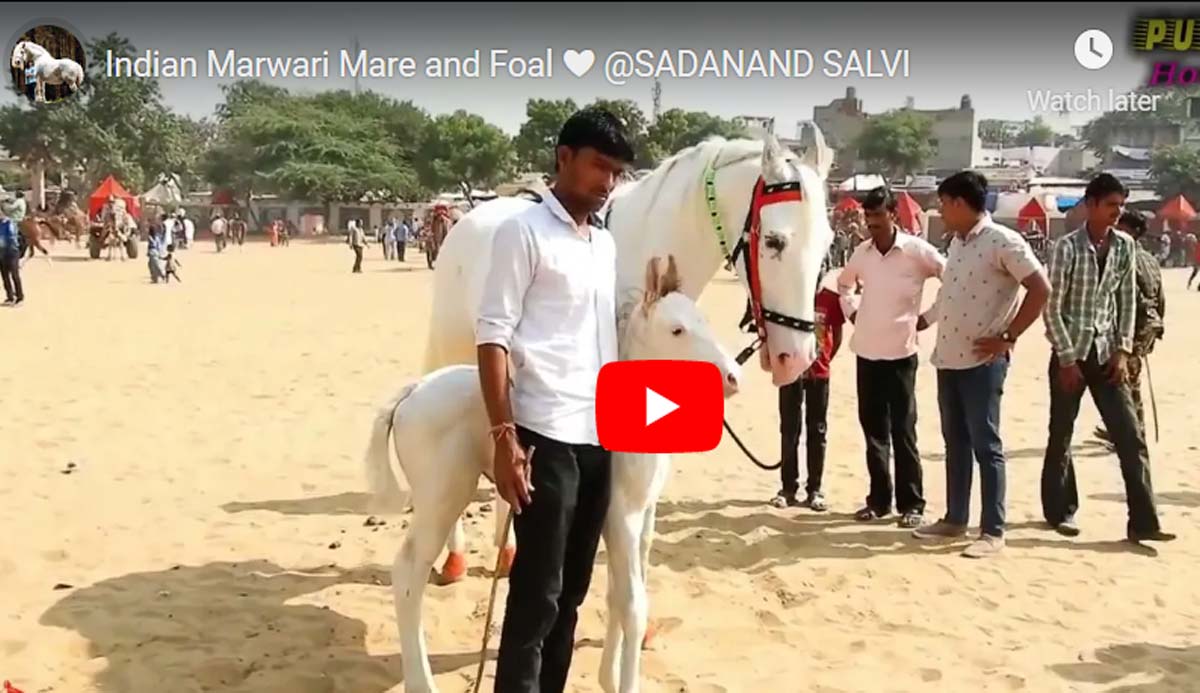 Yakutian Horses - Freezing Temps Are No Problem For This Arctic Horse Breed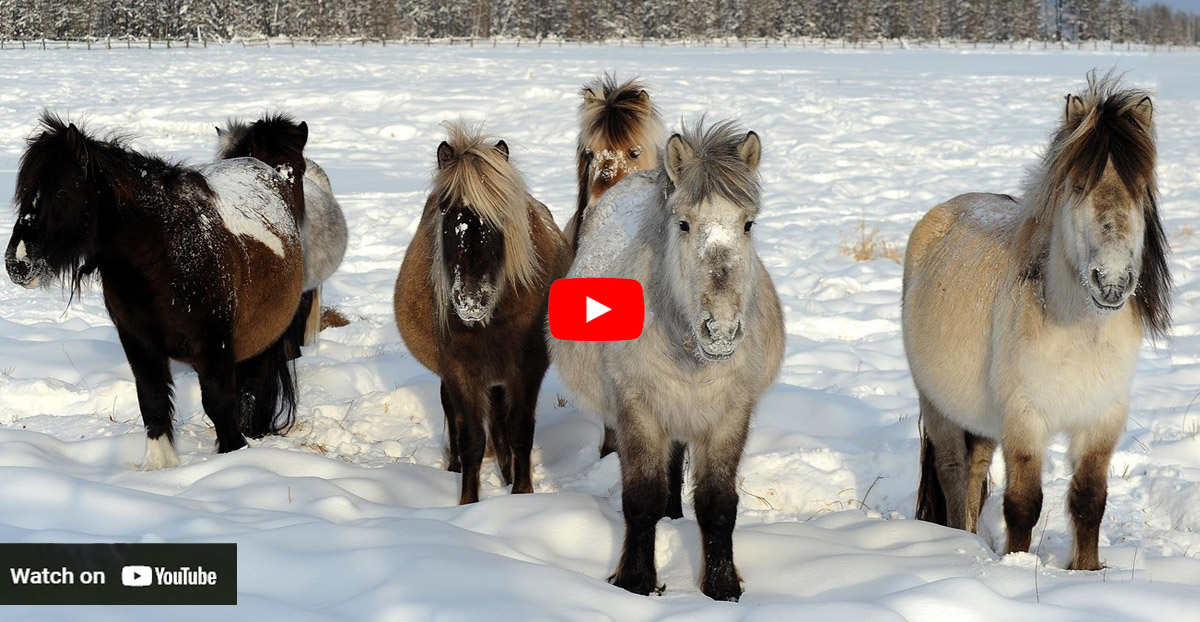 Milton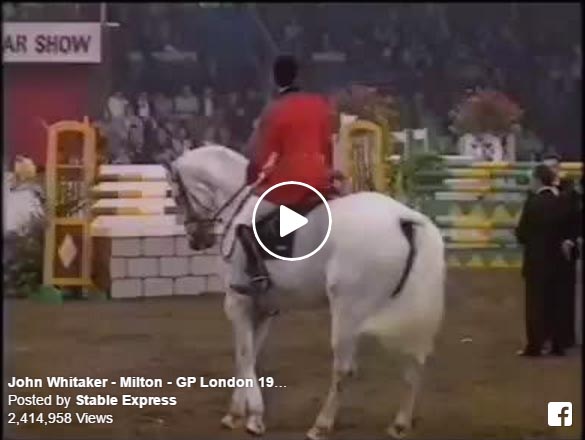 8-year-old gives up birthday gifts to help abused horses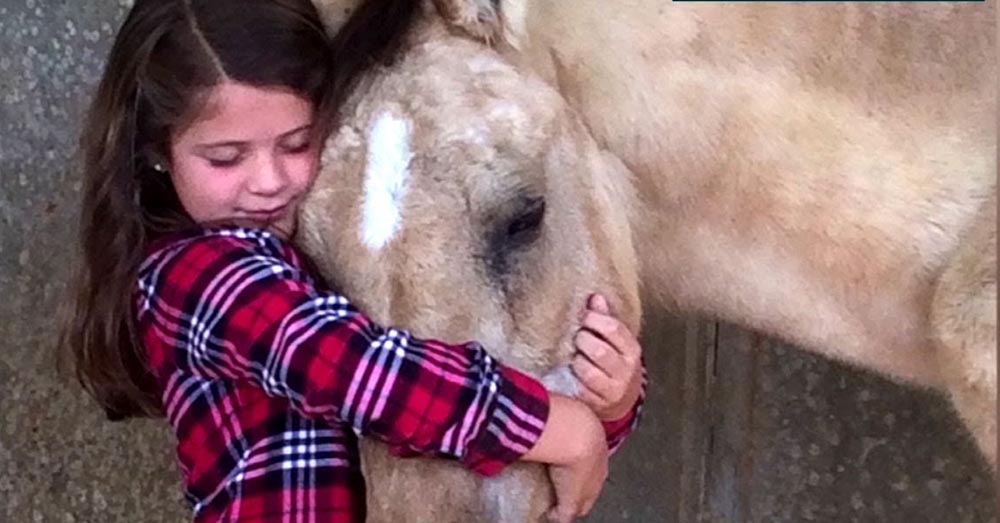 Mini Dwarf Pony Who Could Barely Walk Finally Gets To Run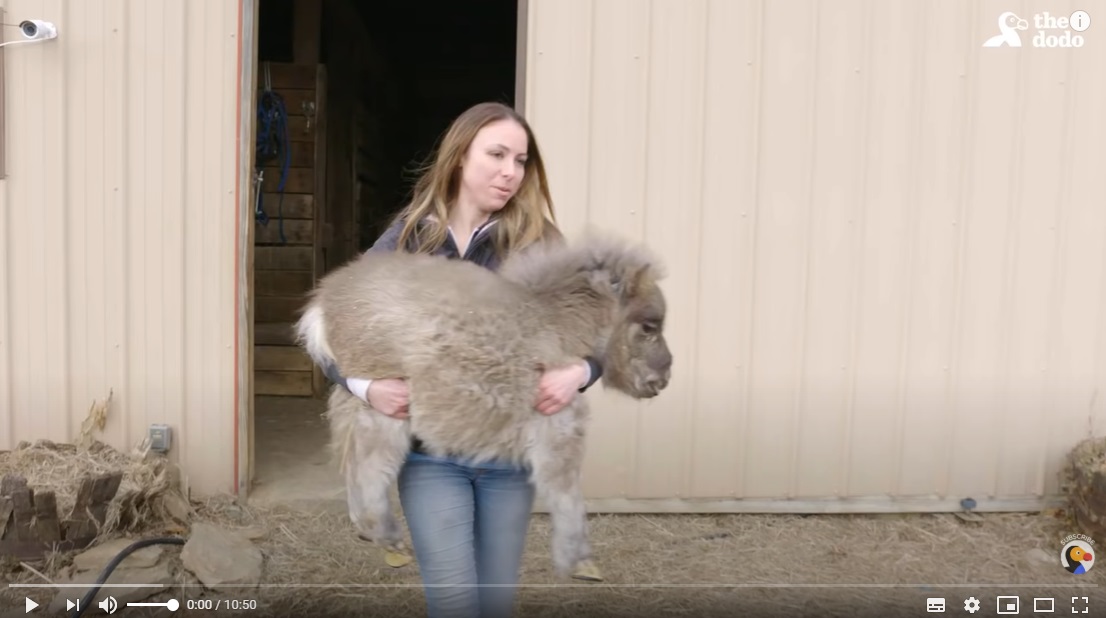 Wild Horse Family Helps Baby Take First Steps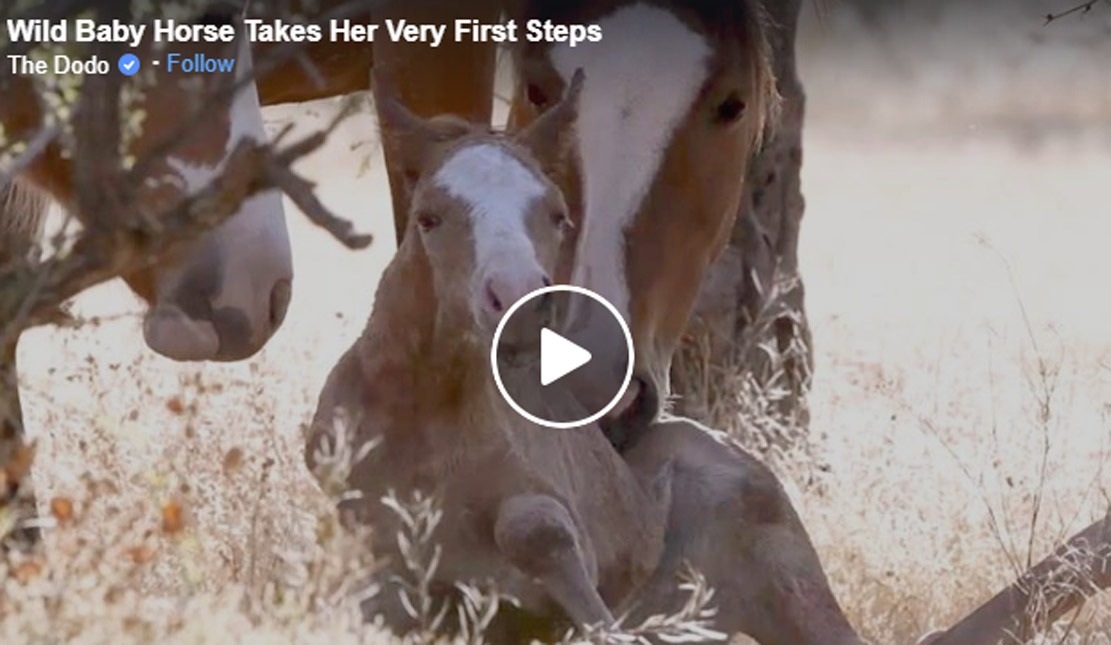 Baby Horse Who Couldn`t Stand Runs Around With His Mama Now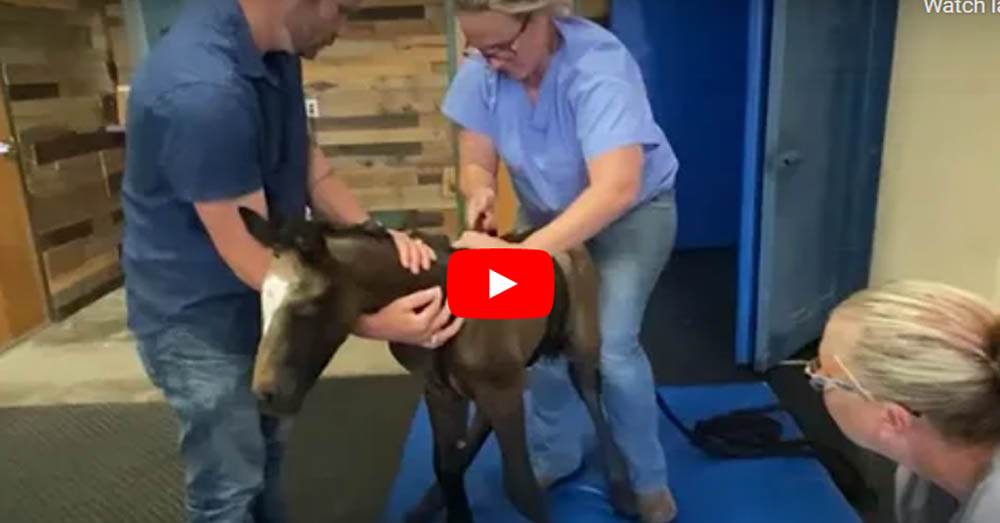 Belgian Draft Horse Twins Spending Quiet Time In The Field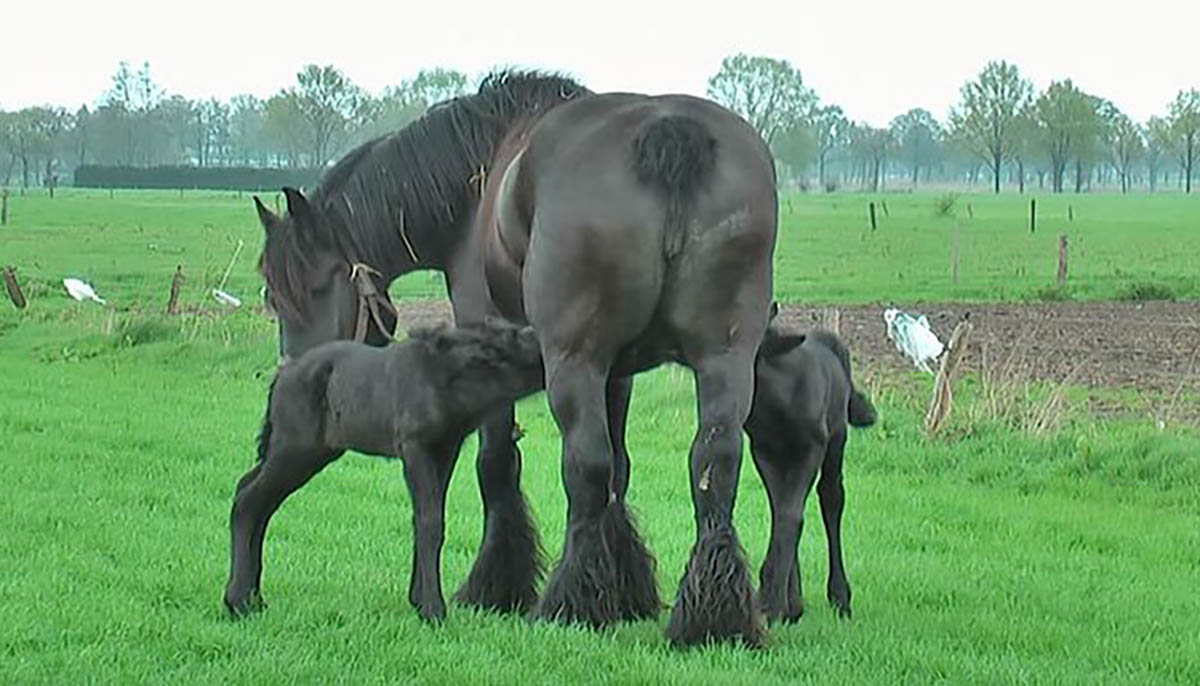 Rare White Thoroughbred Foal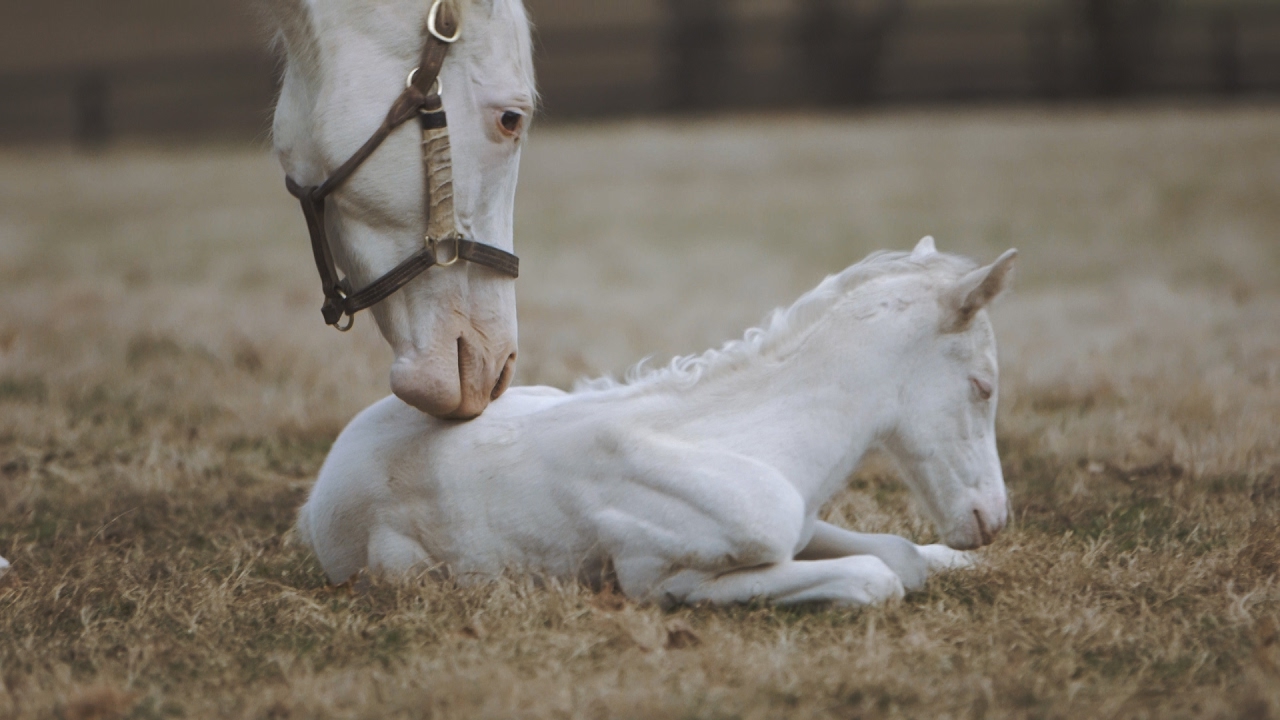 16 Year Old Horse Gave Birth Of Gorgeous Baby Twins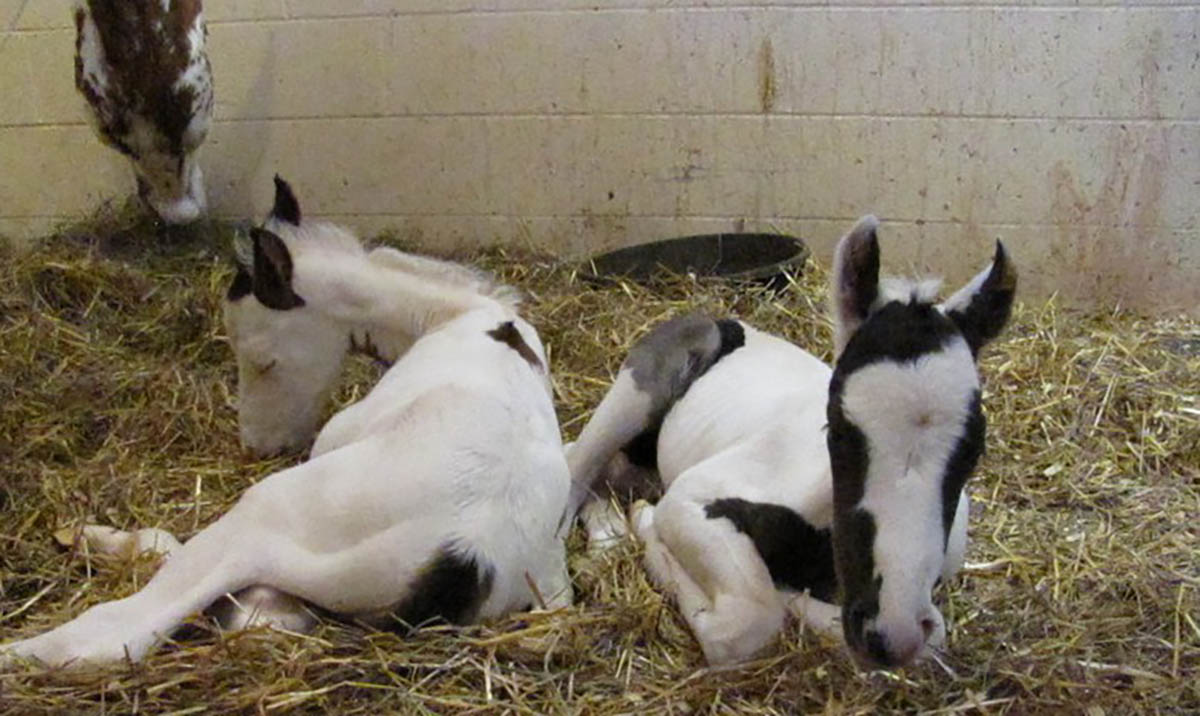 Young Girl Rides Her Horse Like A Professional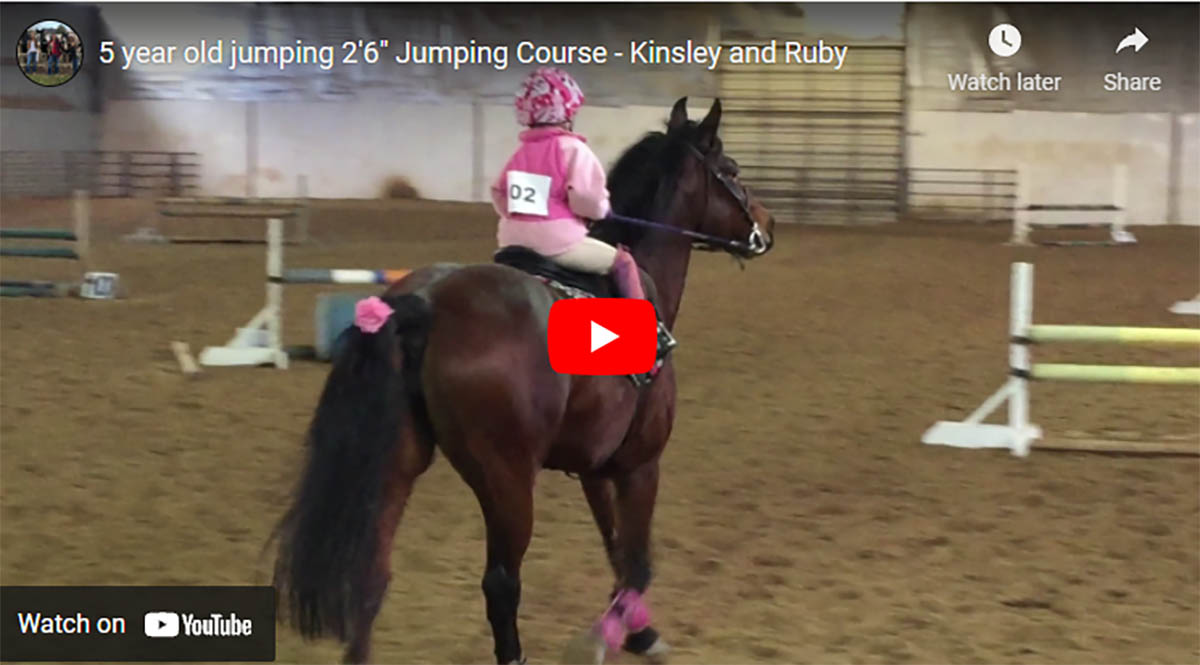 Einstein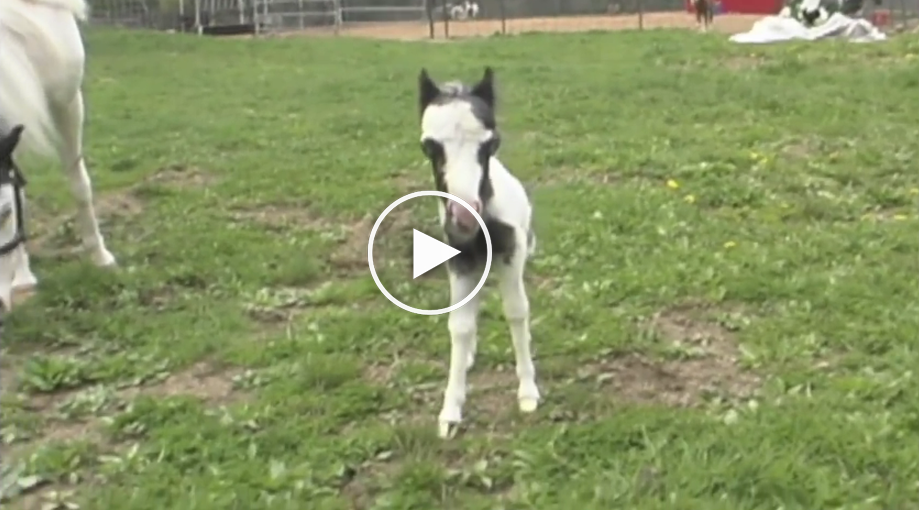 Amazing Recovery Of An Abandoned Baby Foal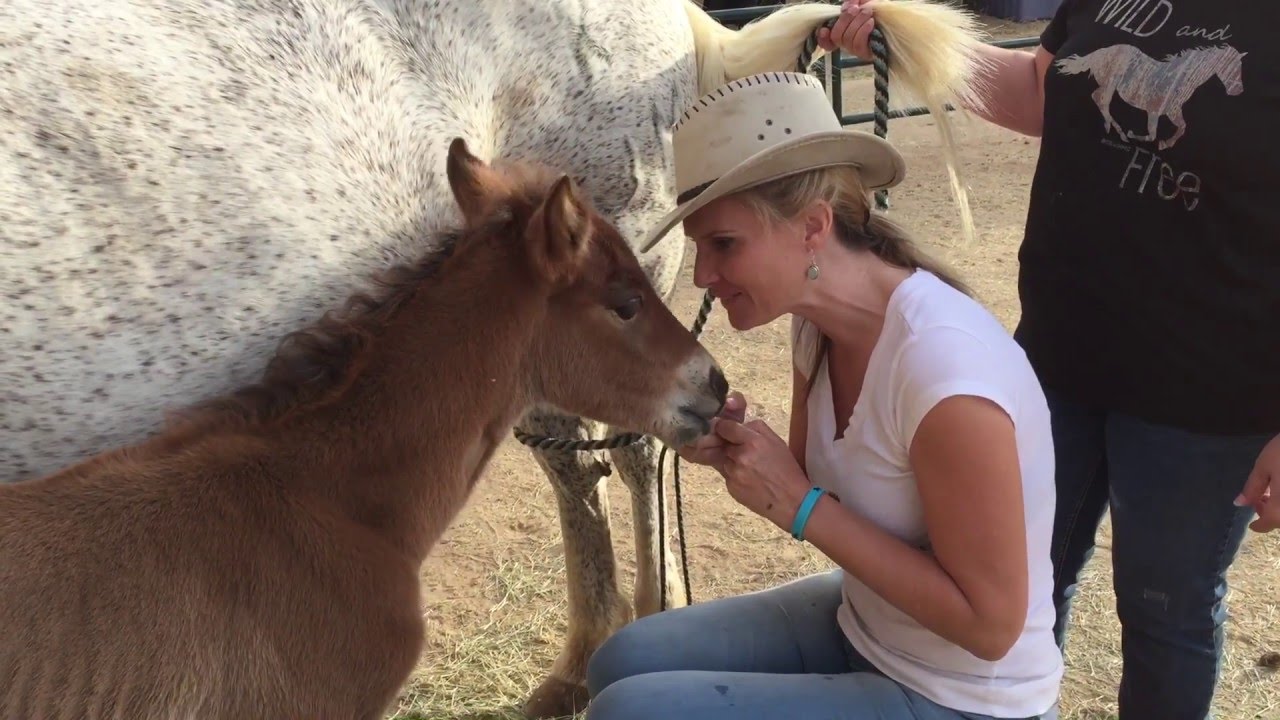 Tigresa Dash (Brindle Horse)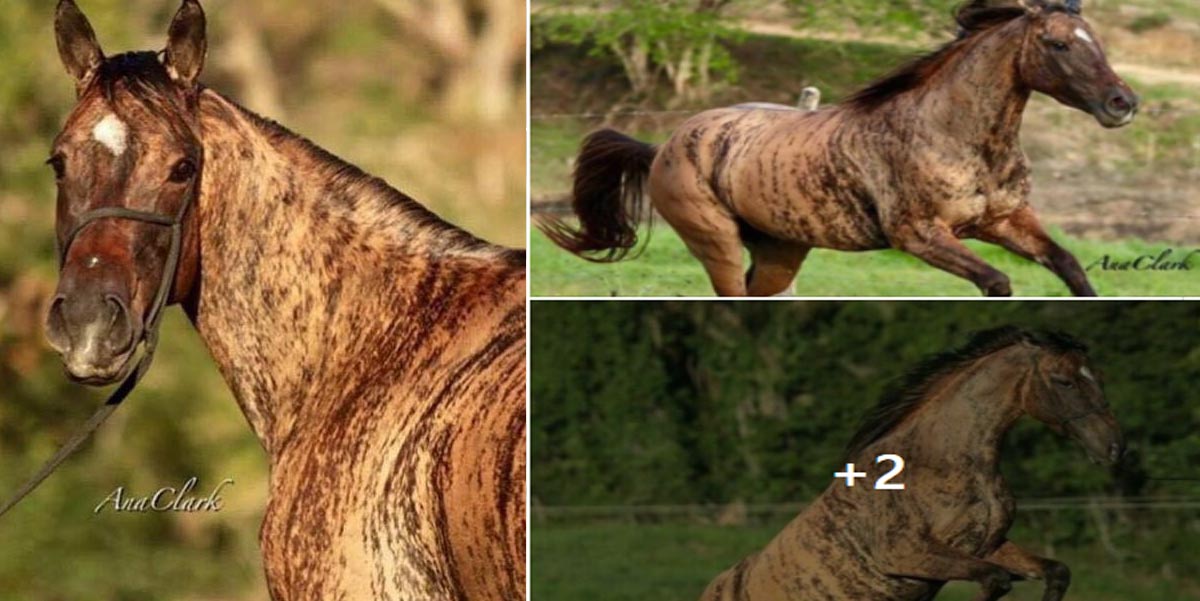 This Freestyle Reining Winner Pays Homage To Ex-Racehorses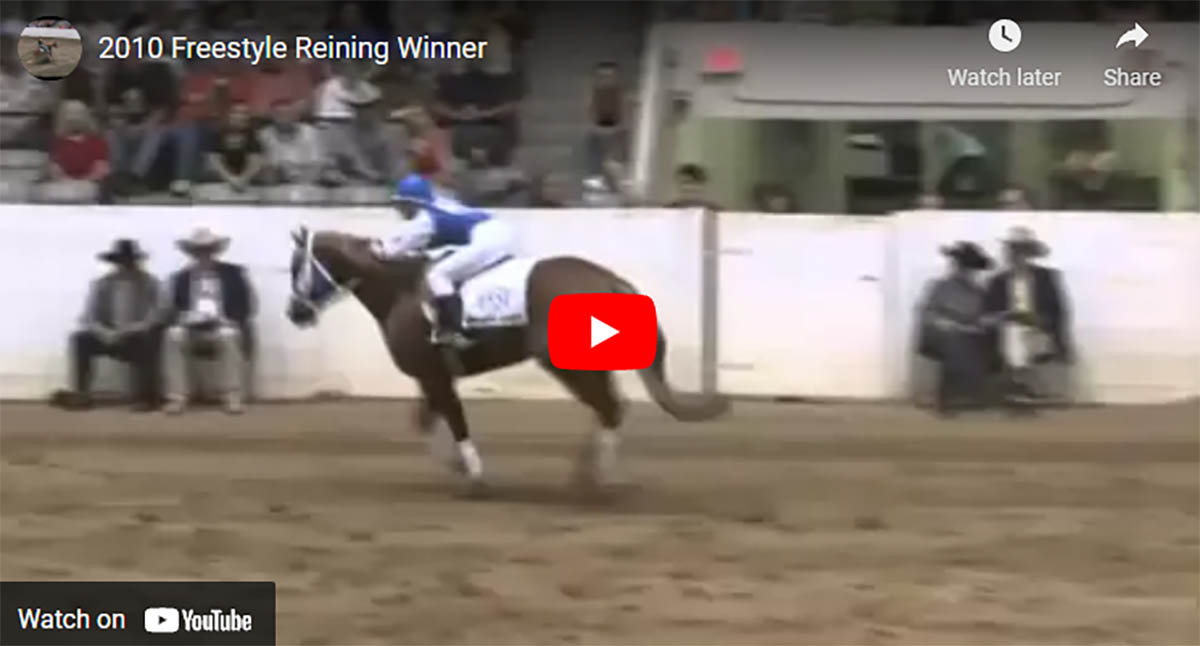 This Little Wild Horse Knows How To Make Your Day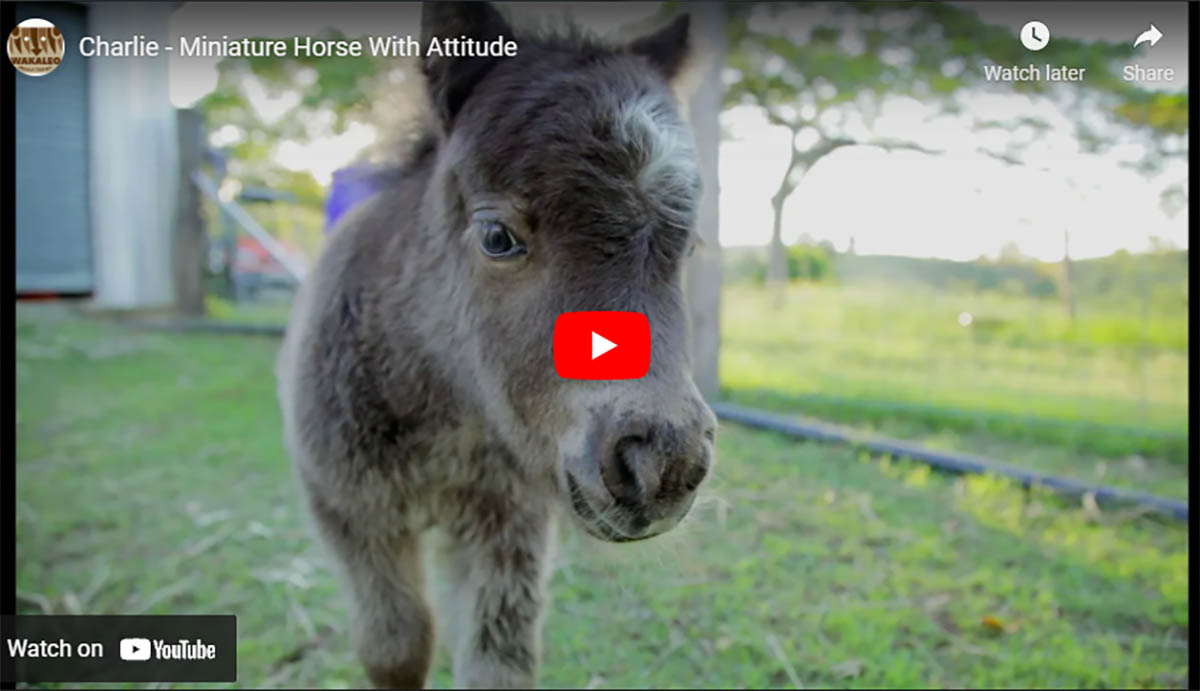 Jumping 1.50m Without A Bridle - Its All About Trust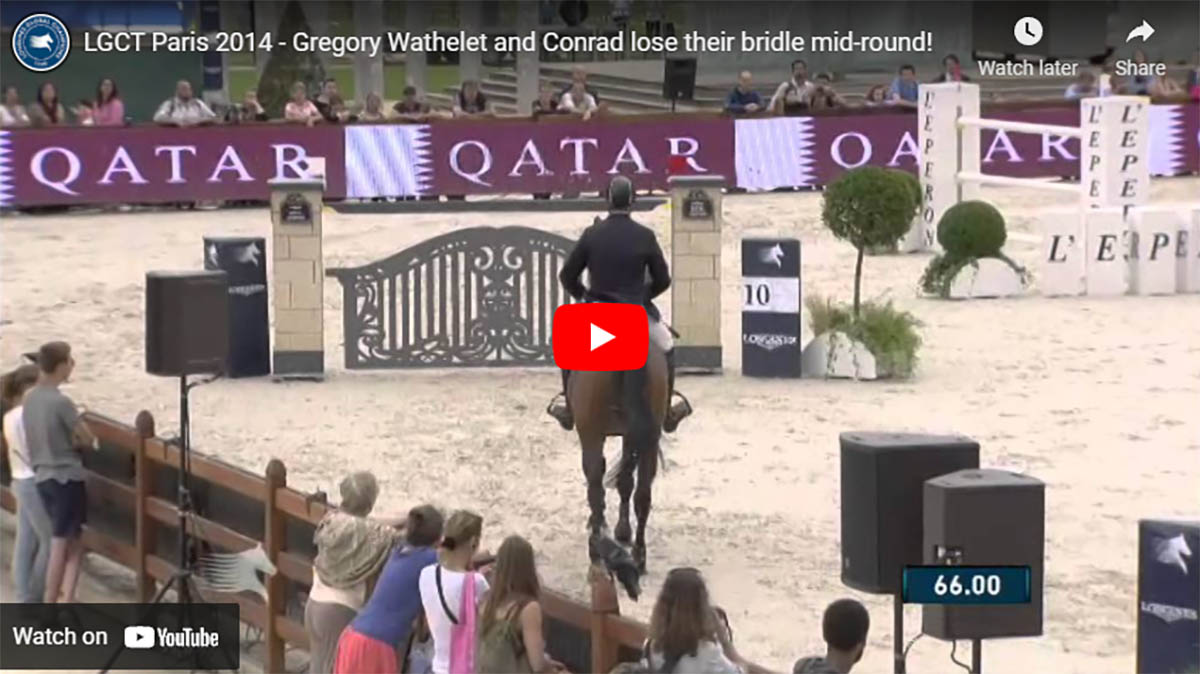 Doug The Dog Actually Thinks He Is A Horse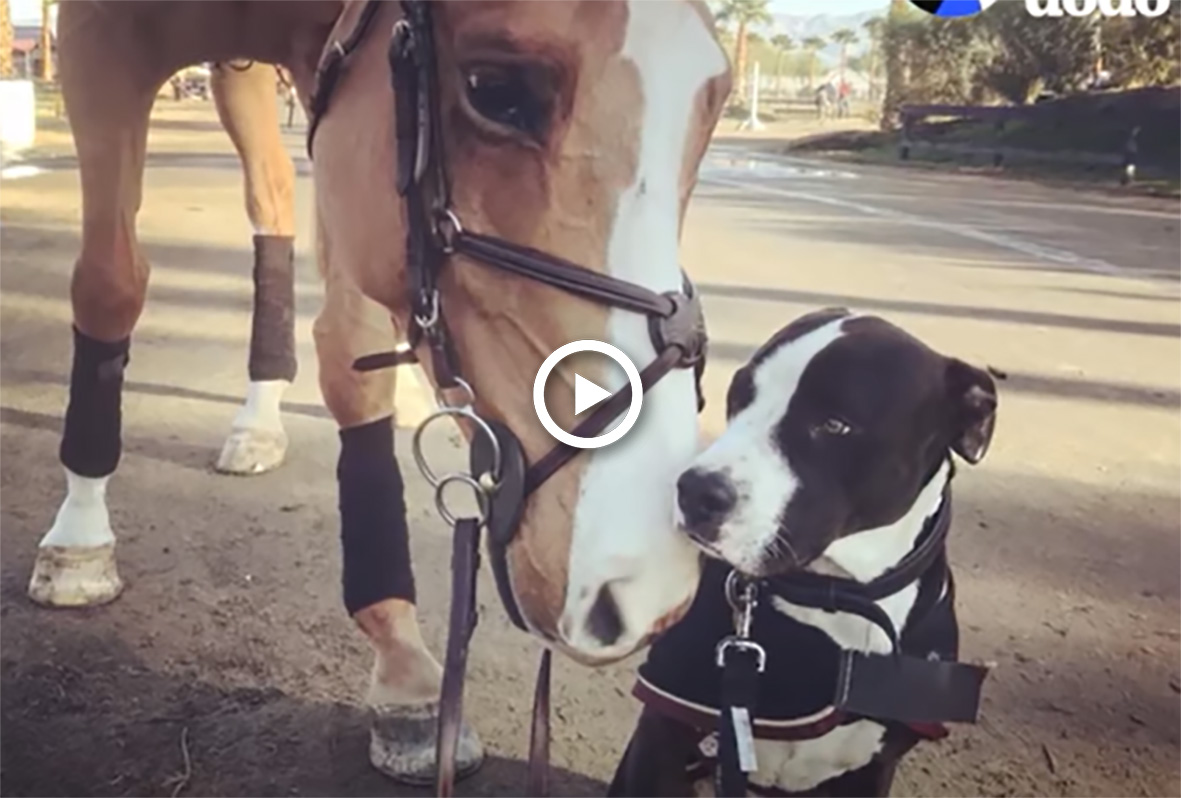 The Graduation Of The Clydesdale Horses Of The New Castle County Mounted Patrol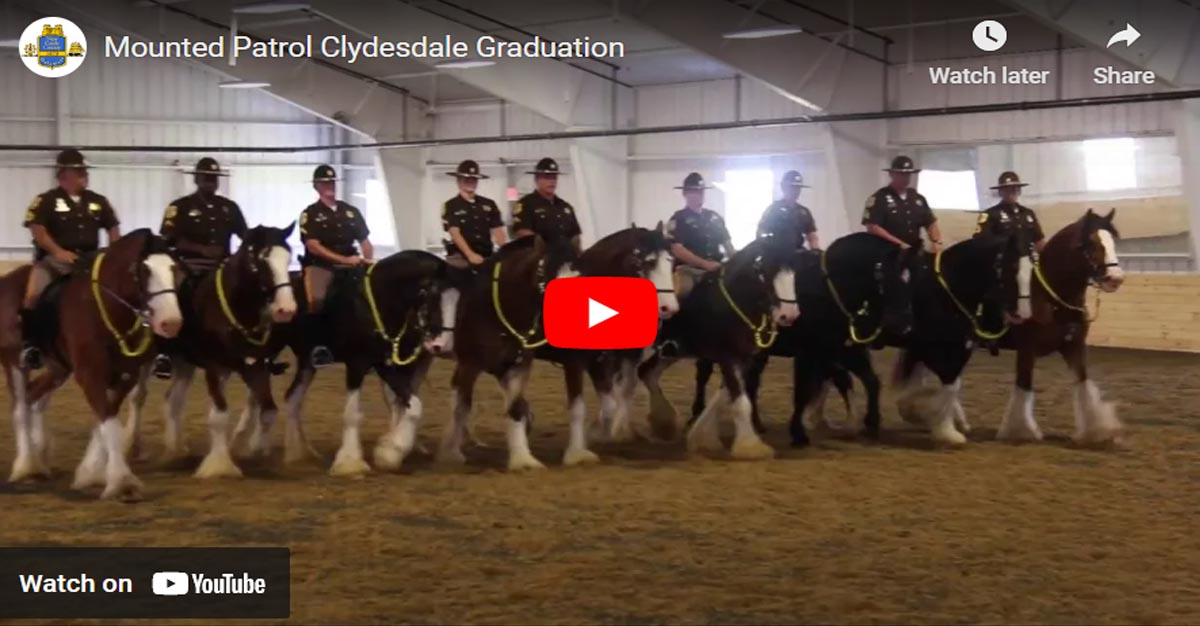 Gypsy Vanner - What a Beauty @San Samuel De Abril Criadero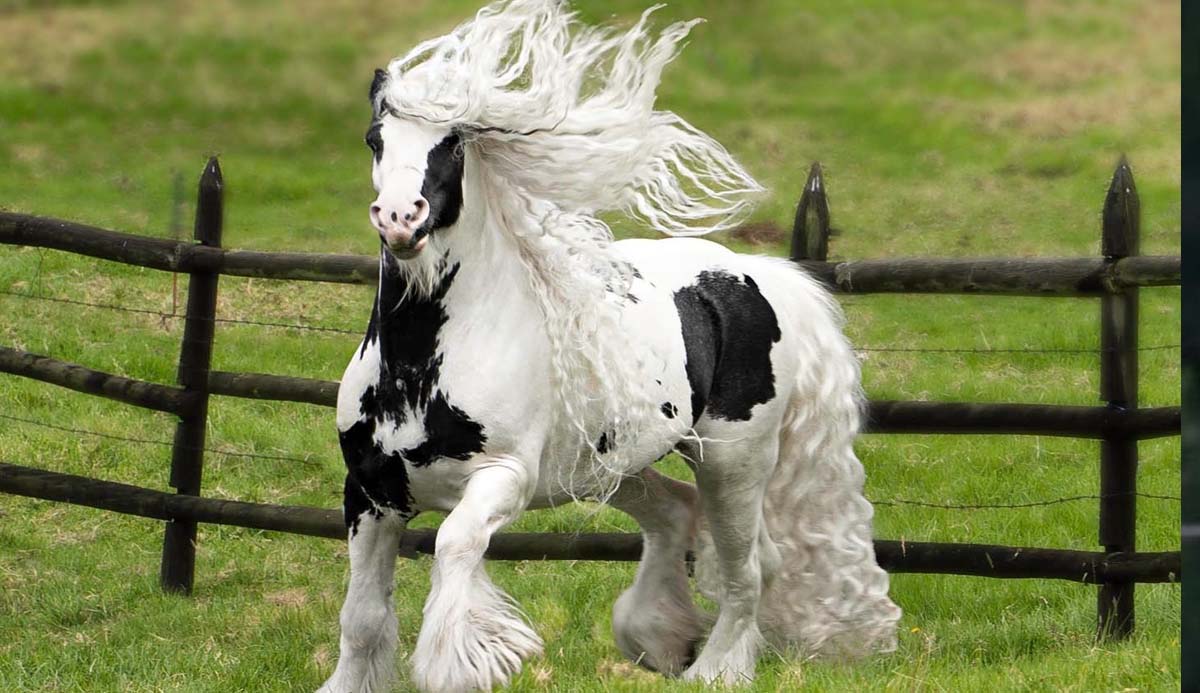 Lorenzo at gallop with his famous and incomparable roman riding and his Lusitanian horses in a free rein performance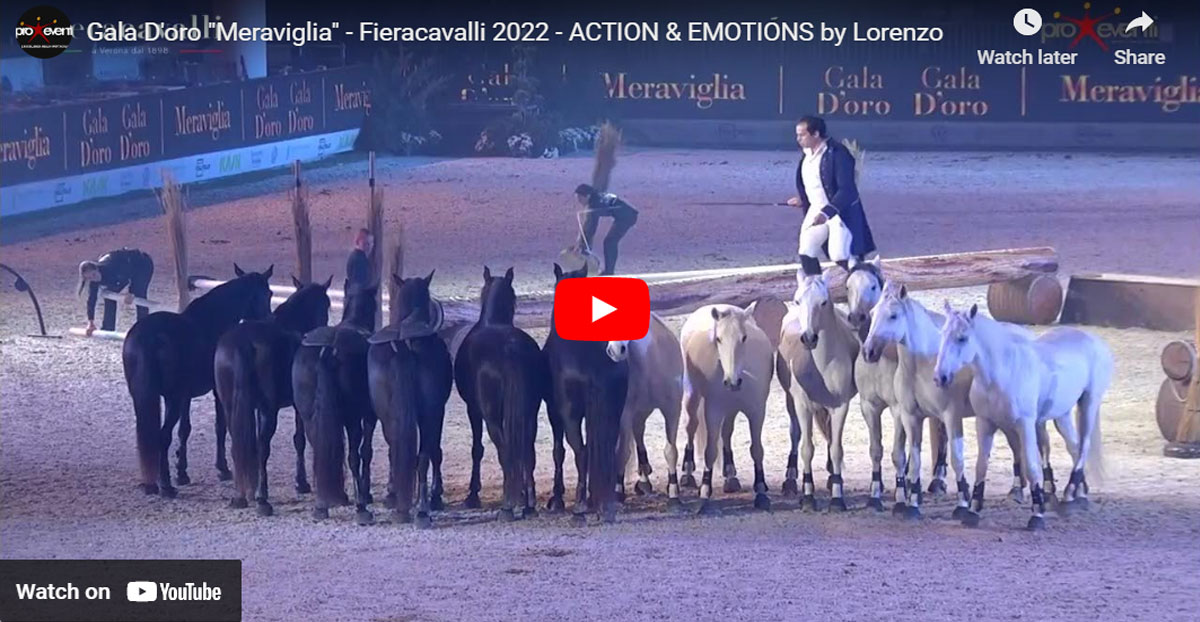 Charlotte A HPD Patrol Horse Lost Her Life On The Duty Line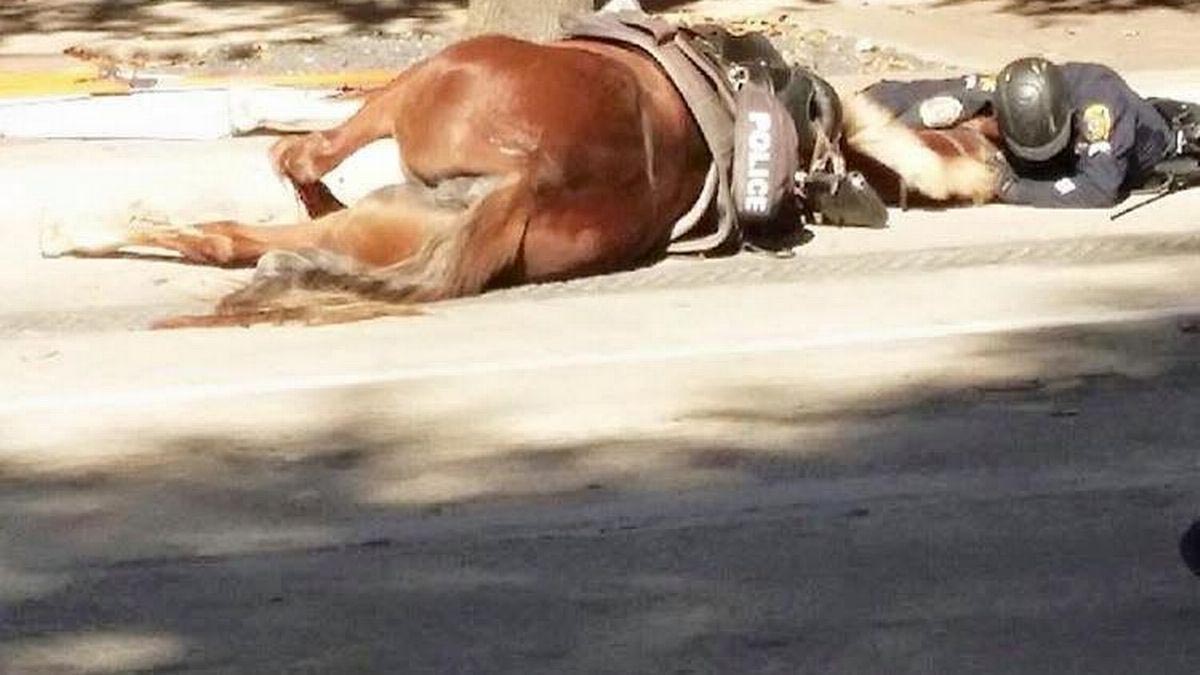 Every pony deserves to be loved by a little girl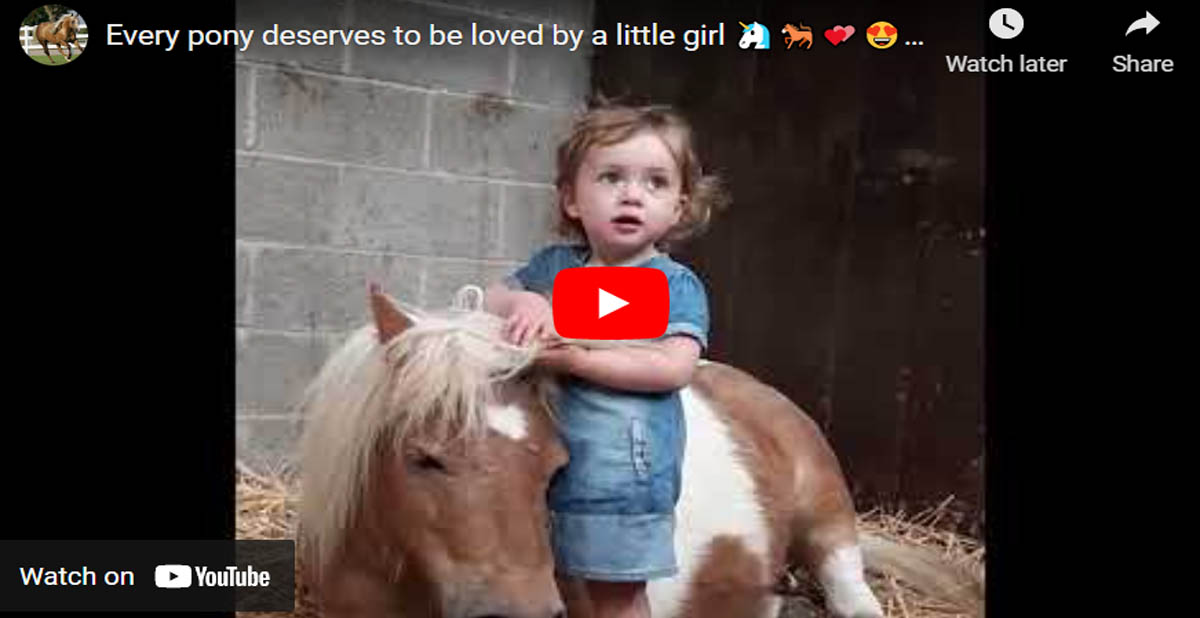 Touching first moments between a mare and her new born foal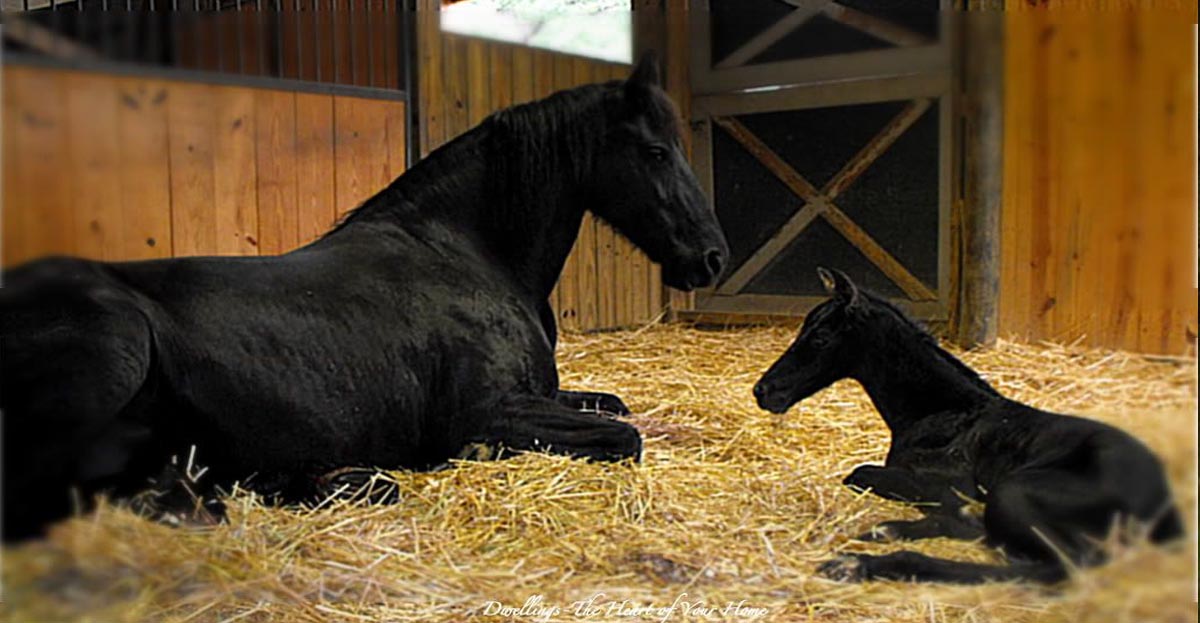 He Won A Million Dollars With A Horse He Got For Free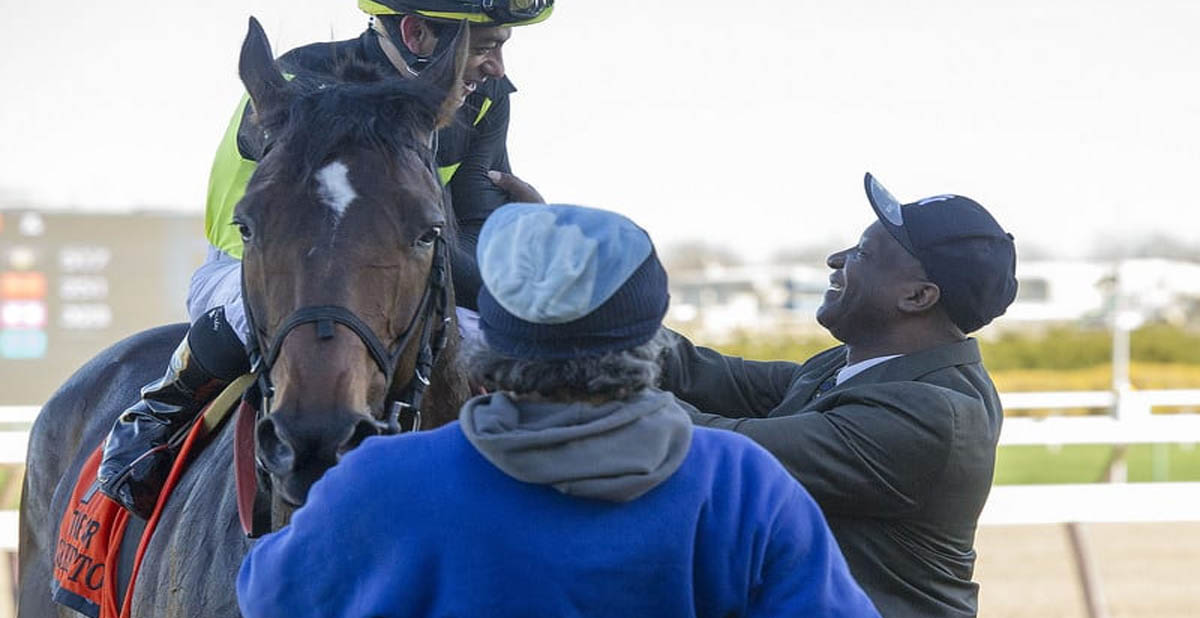 Mistreated Horse Given New Lease Of Life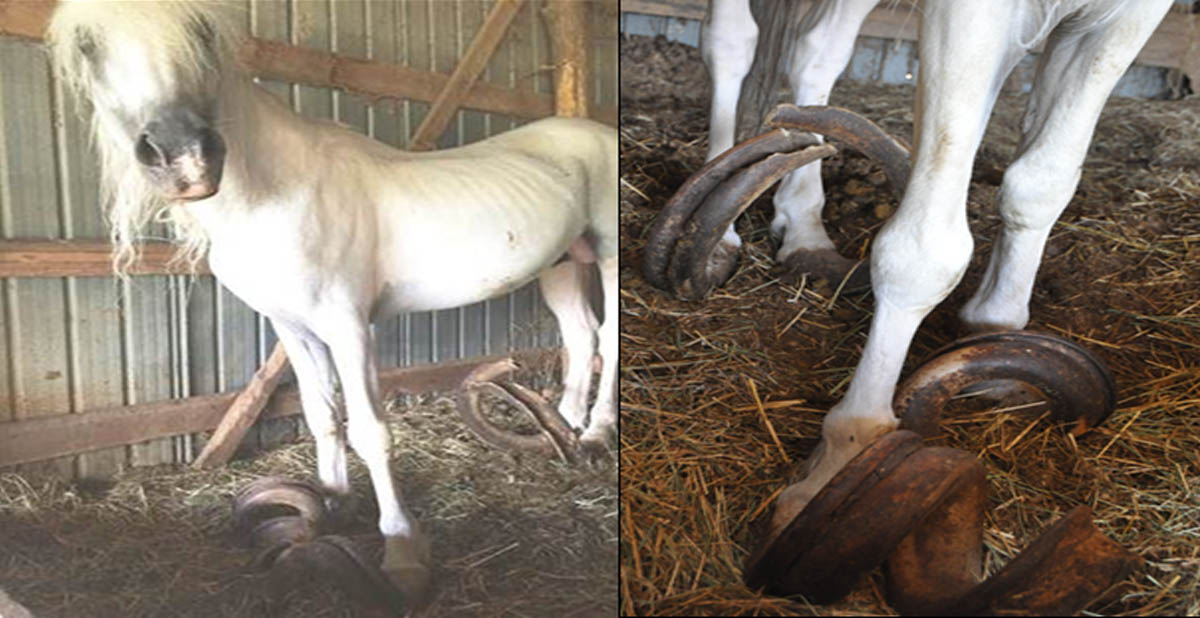 Meridas Horse Gets Caught in a Balloon at Disney World Magic Kingdom During Small Princess Parade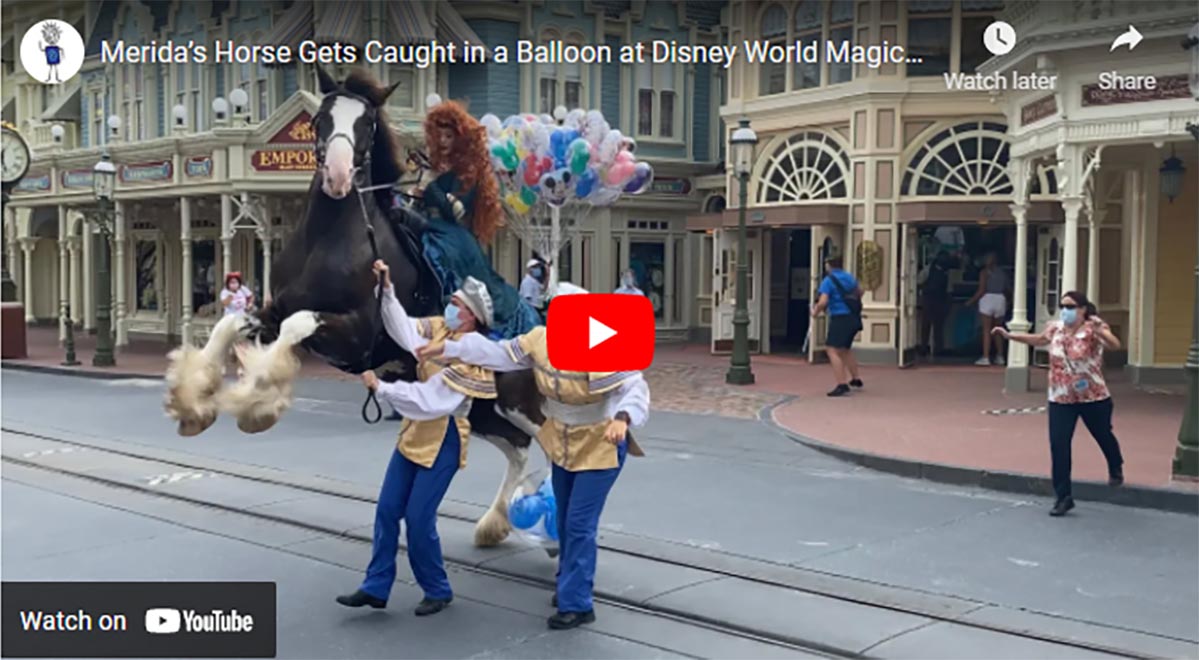 Martin Clunes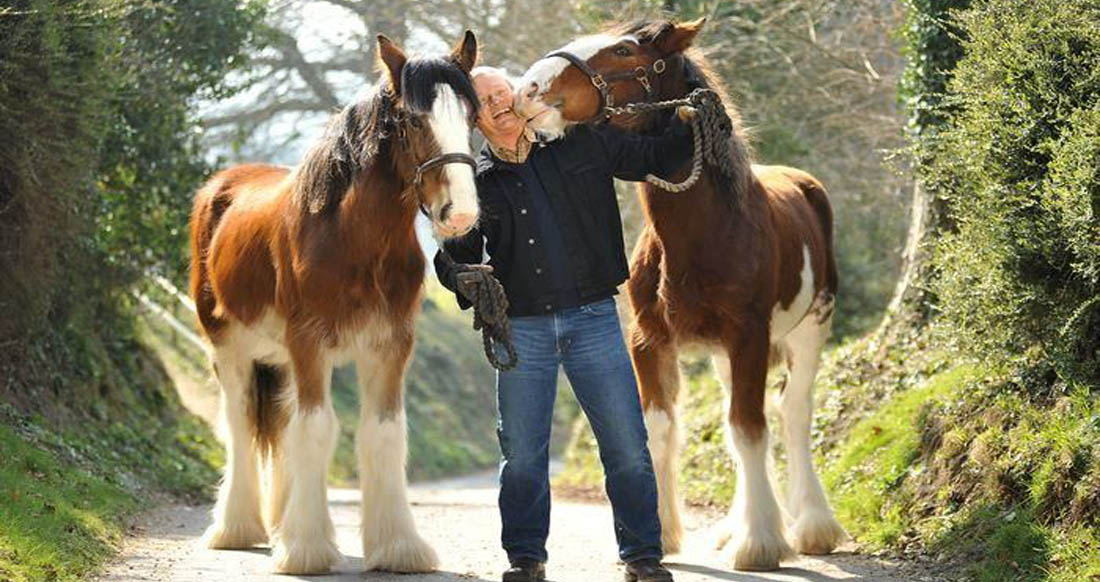 Fly The Red Eye, Quarter Horse Stallion, Texas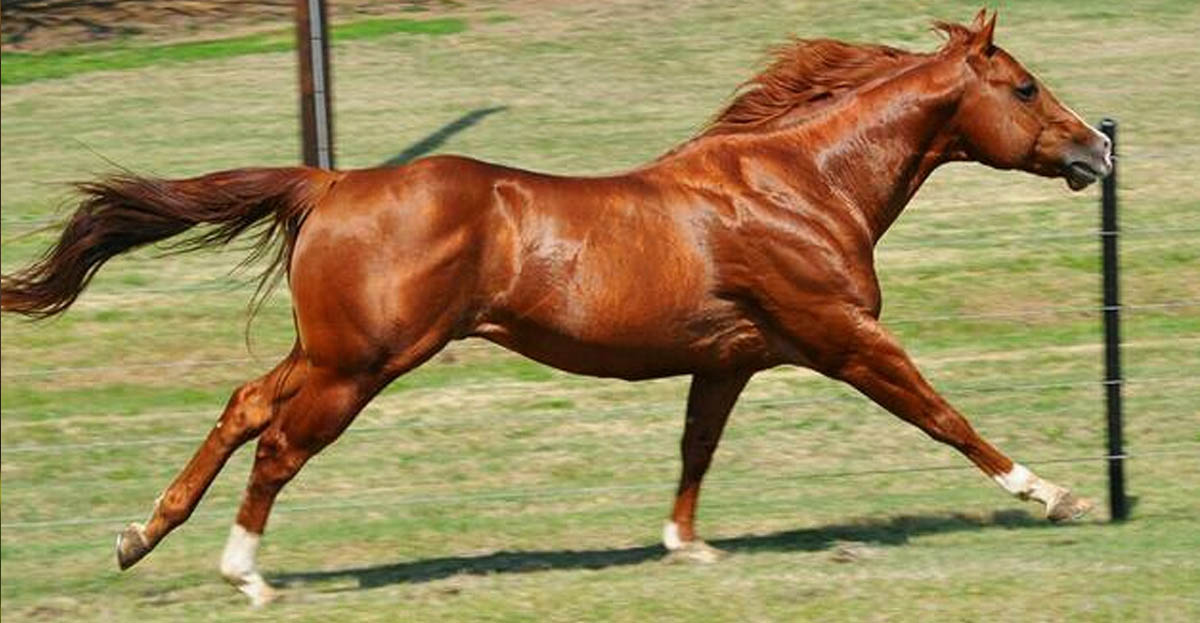 American Quarter Horse Foal (Impressive Proposal x Inky Inspiration)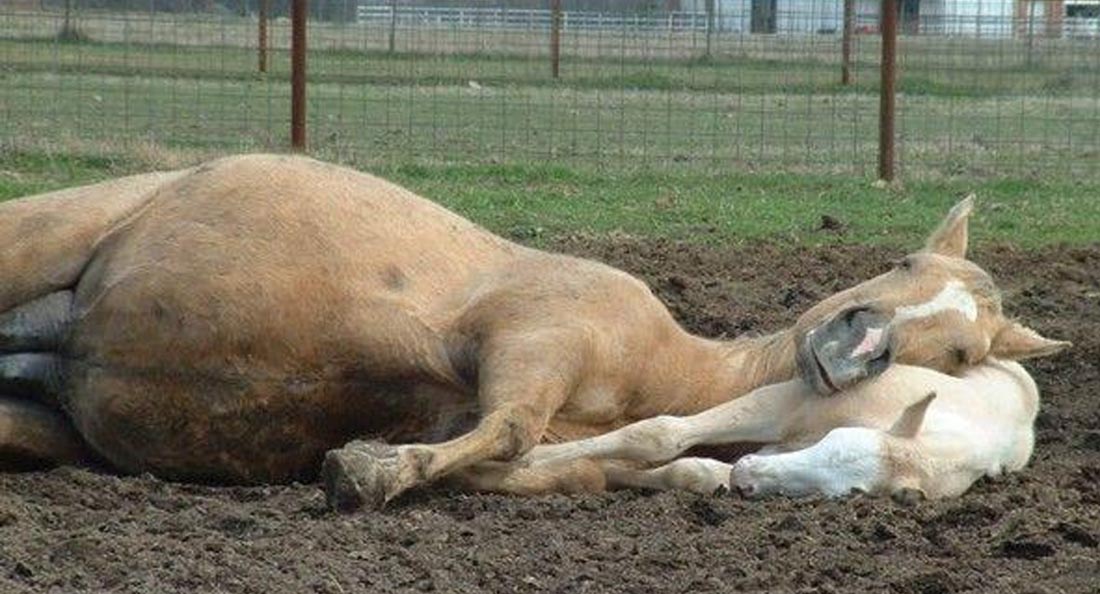 Persian Asil Arabian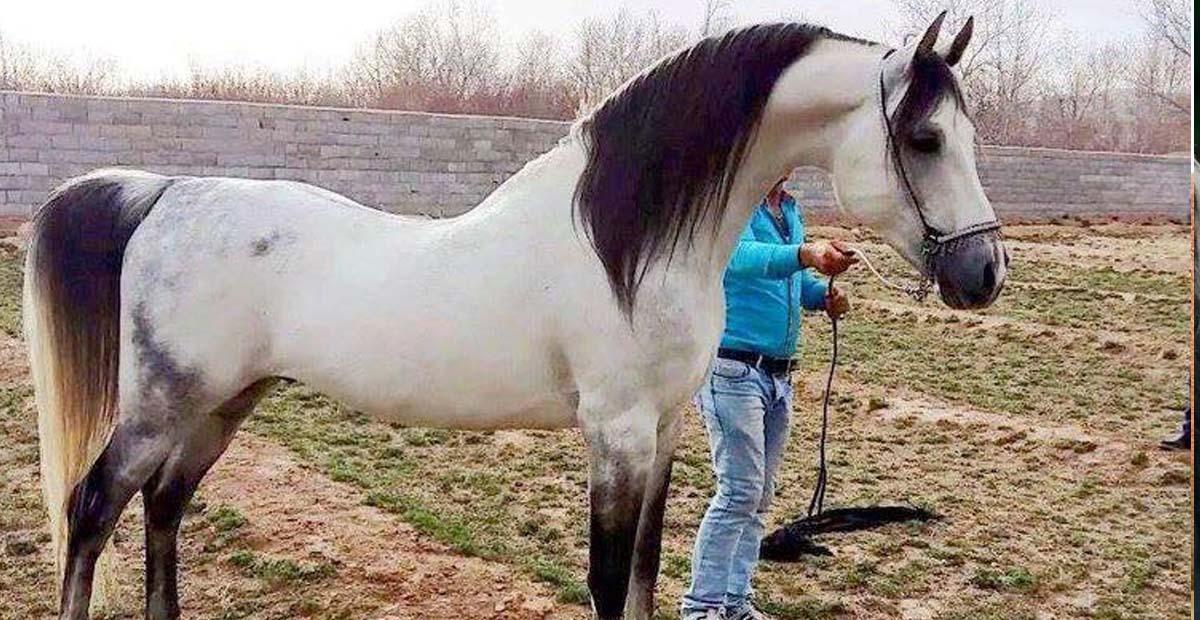 Big Surprise For Fair View Horse Rescue From The Budweiser Clydesdale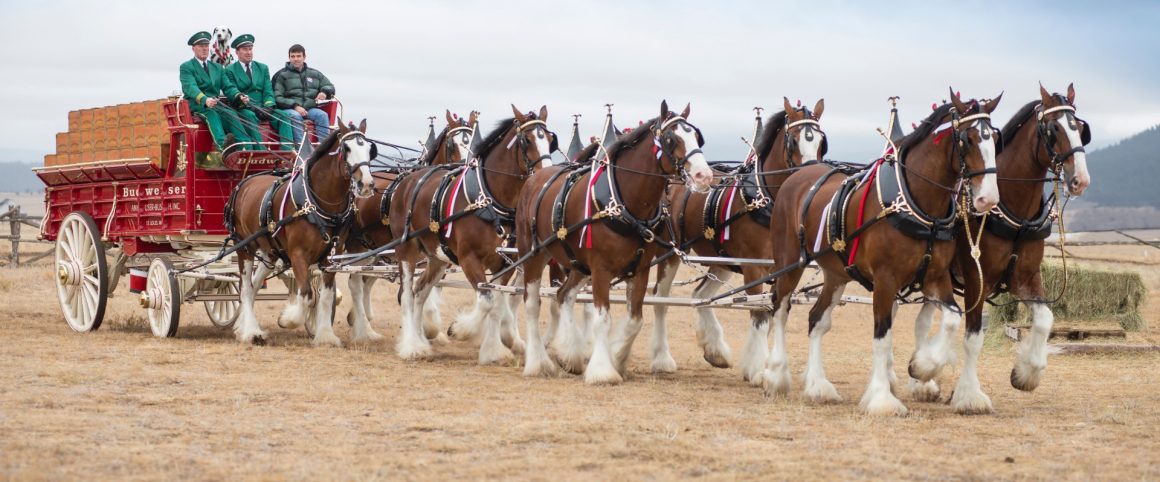 Horse Gives Loving Farewell To His Human Best Friend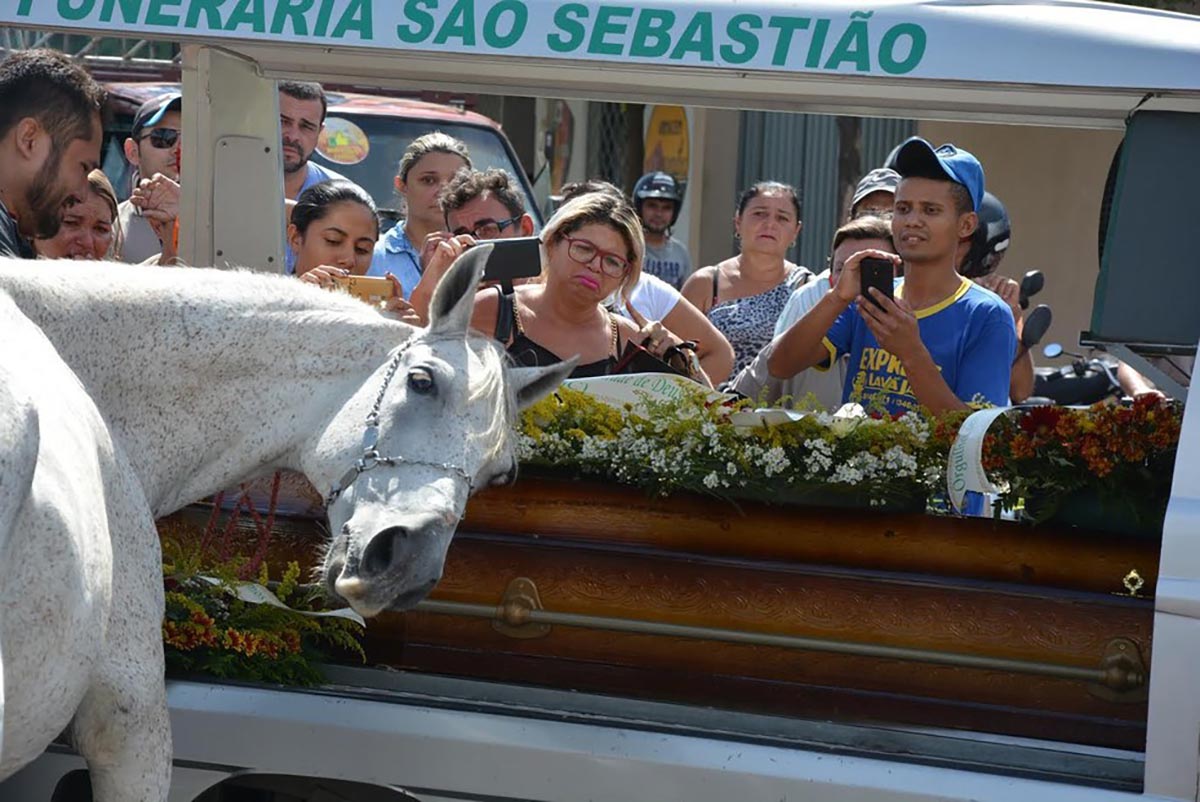 Clydesdale Horses Bring Love and Joy to Seniors in Nursing Home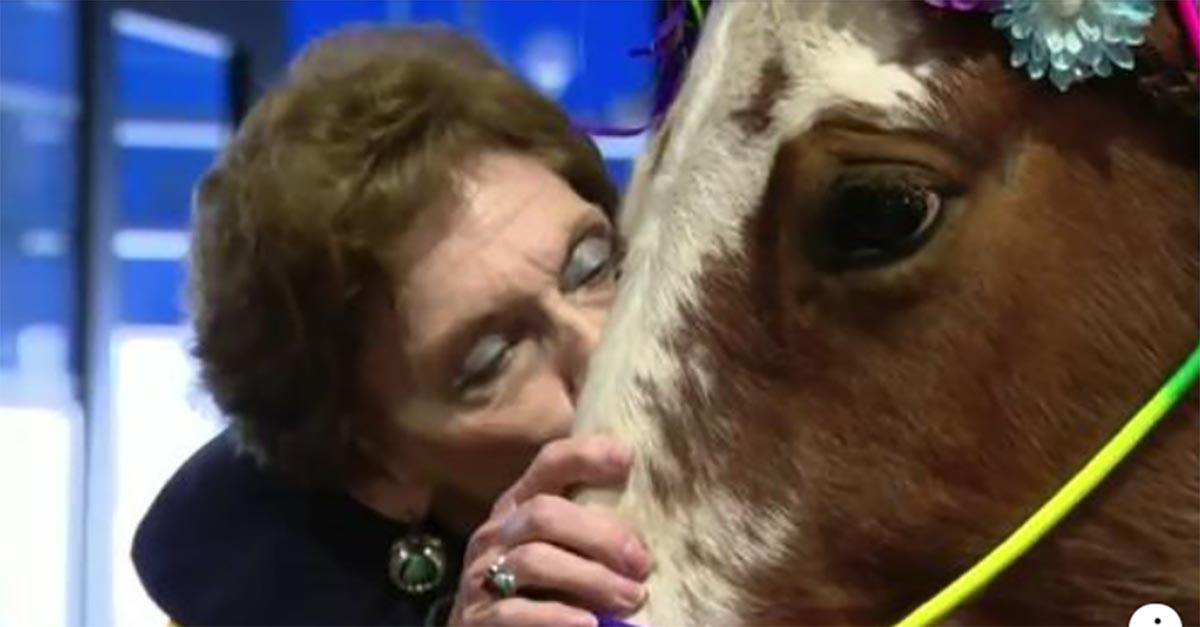 Songster - one of the oldest and most decorated horses of World War One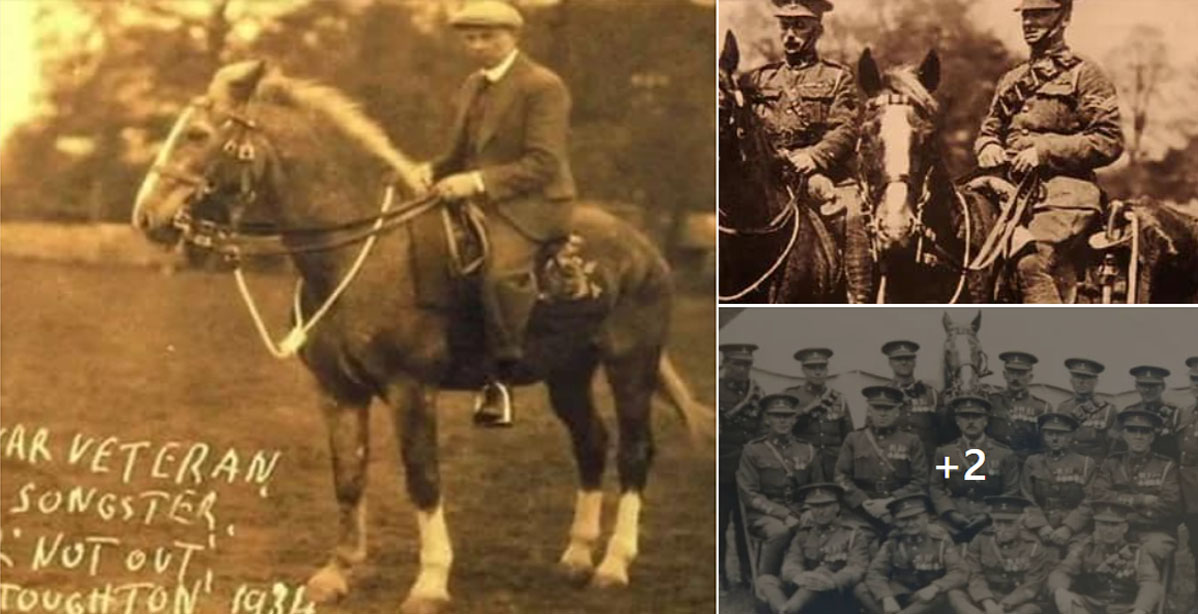 He Saves Horse off Kill Truck for $200. But Has No Idea He`s Just Bought Three-Time Champion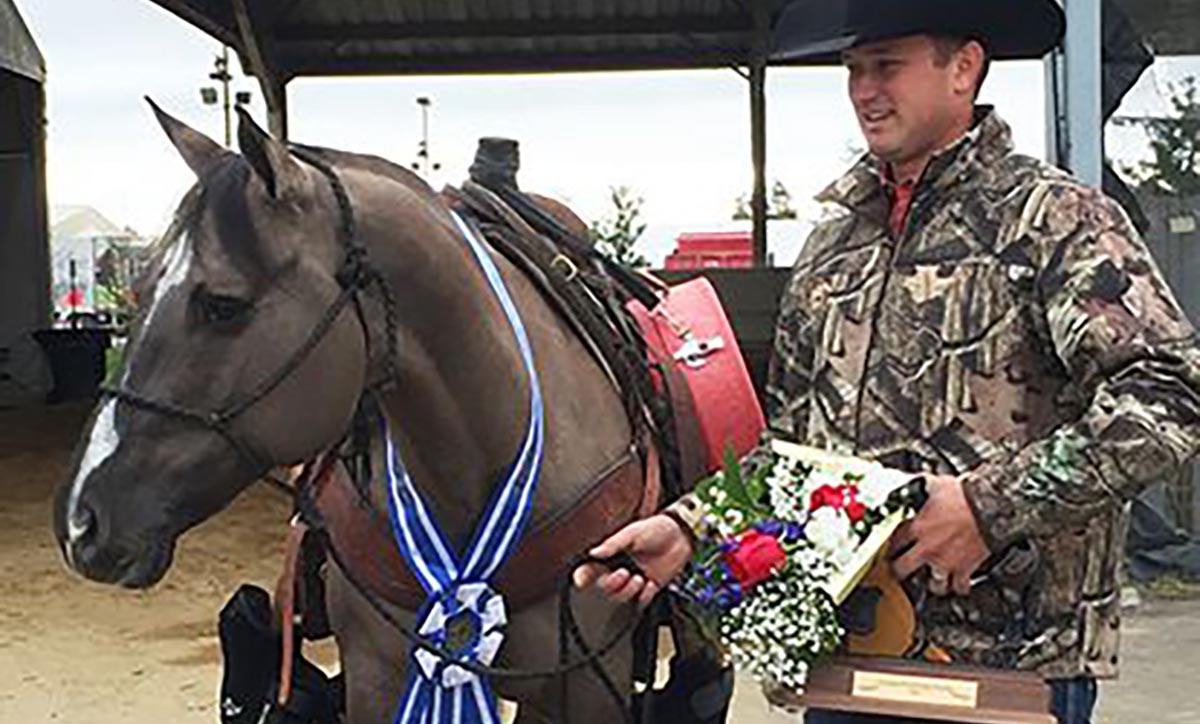 Patch The One Eyed Horse Who Qualified The Kentucky Derby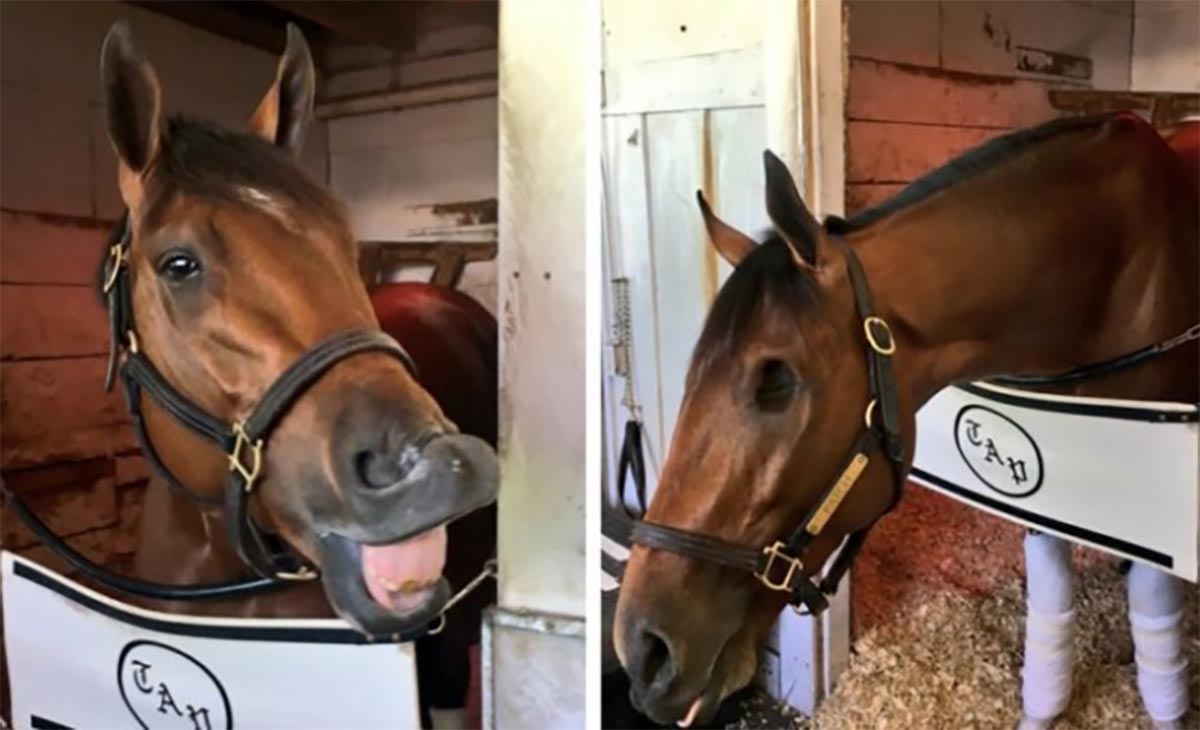 Friesian Horses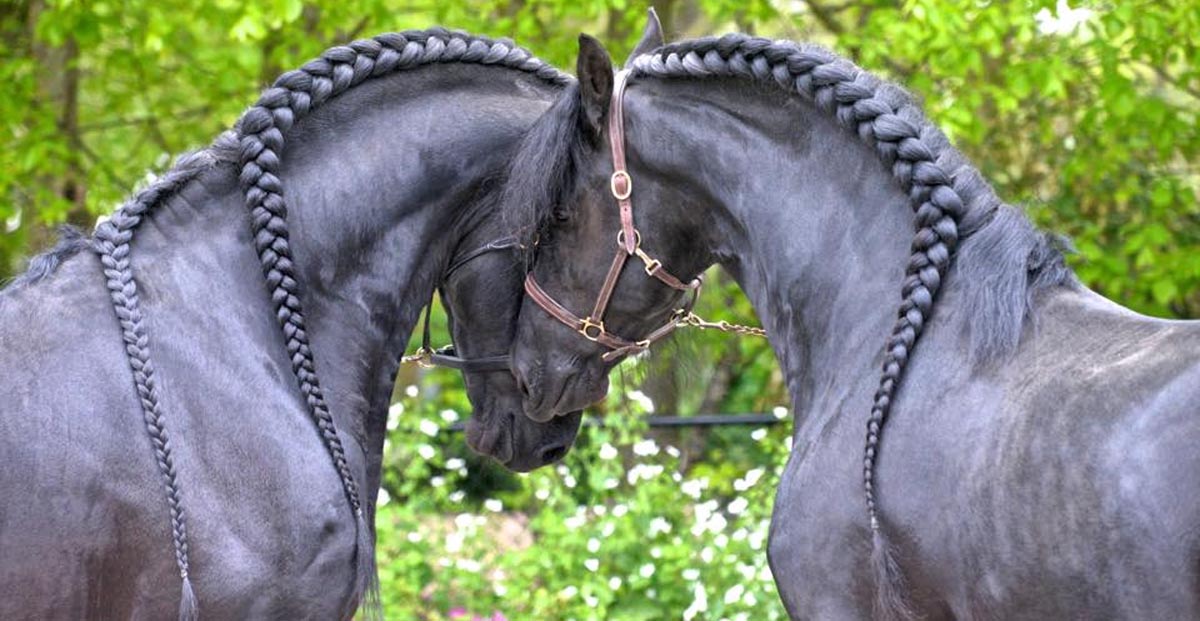 Painting Shadows - Black and White Overo Thoroughbred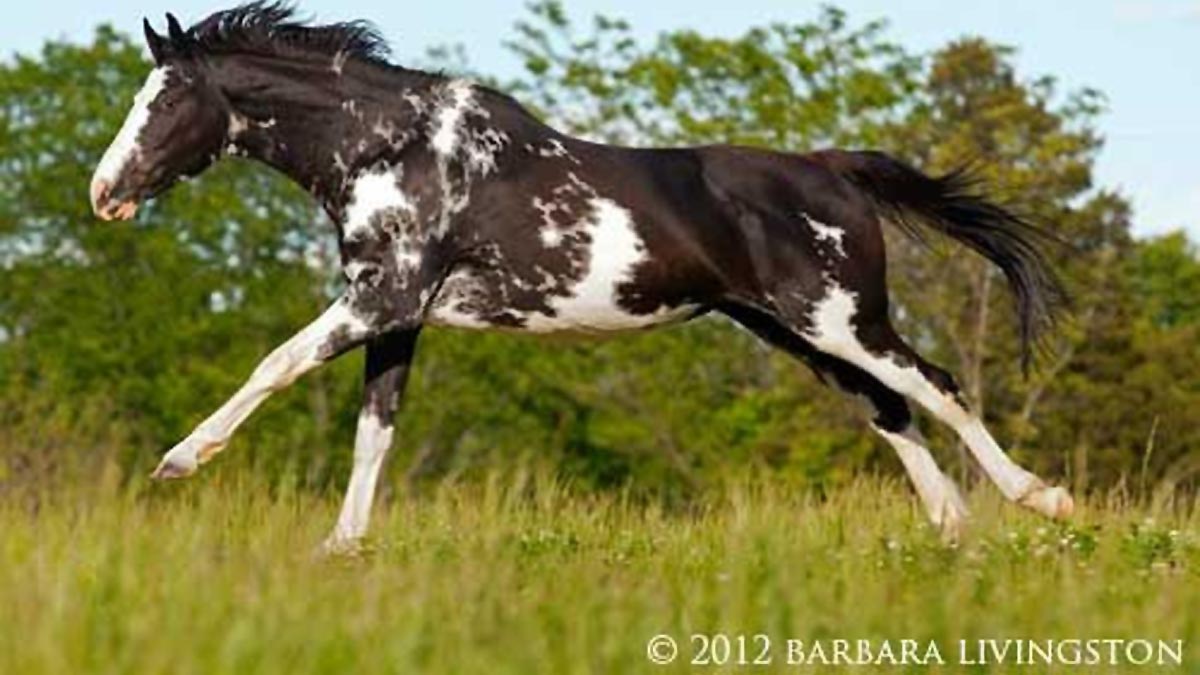 Zebroids and Zorses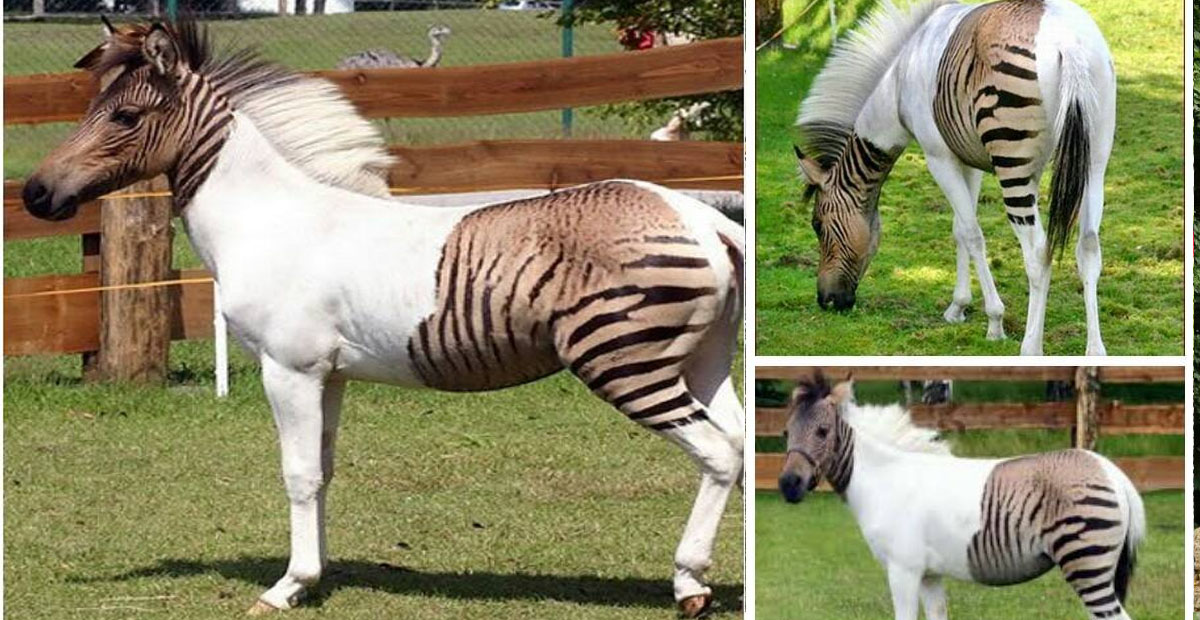 Secretariat and Eddie Sweat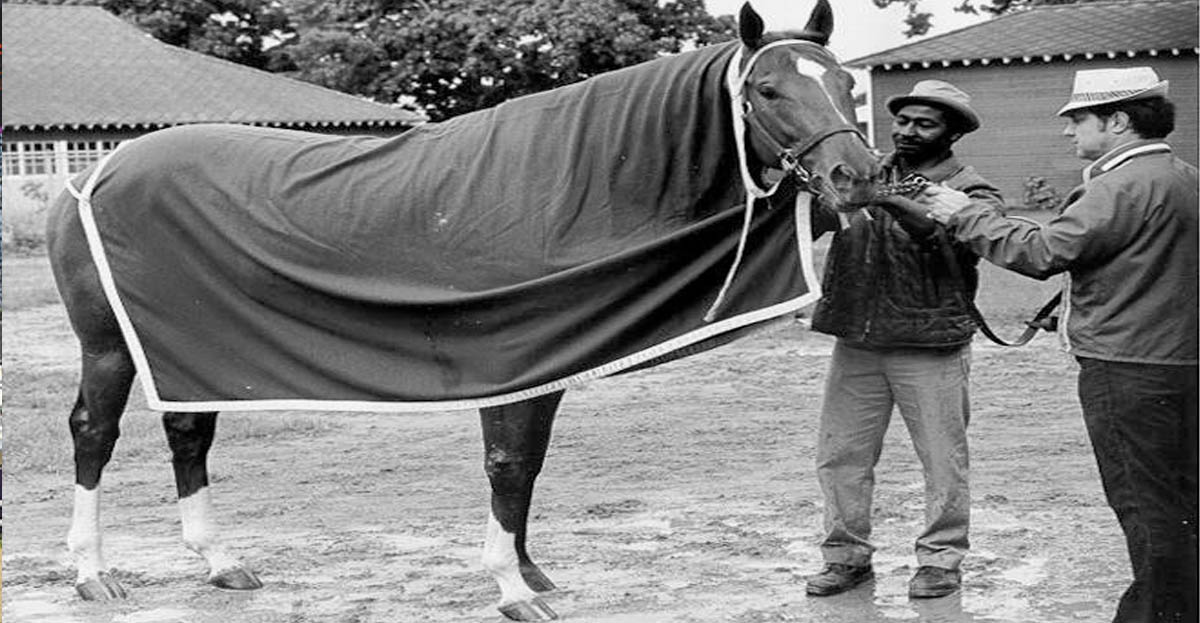 21 Year Old Shetland Pony Win Mountain and Moorland WHP Championship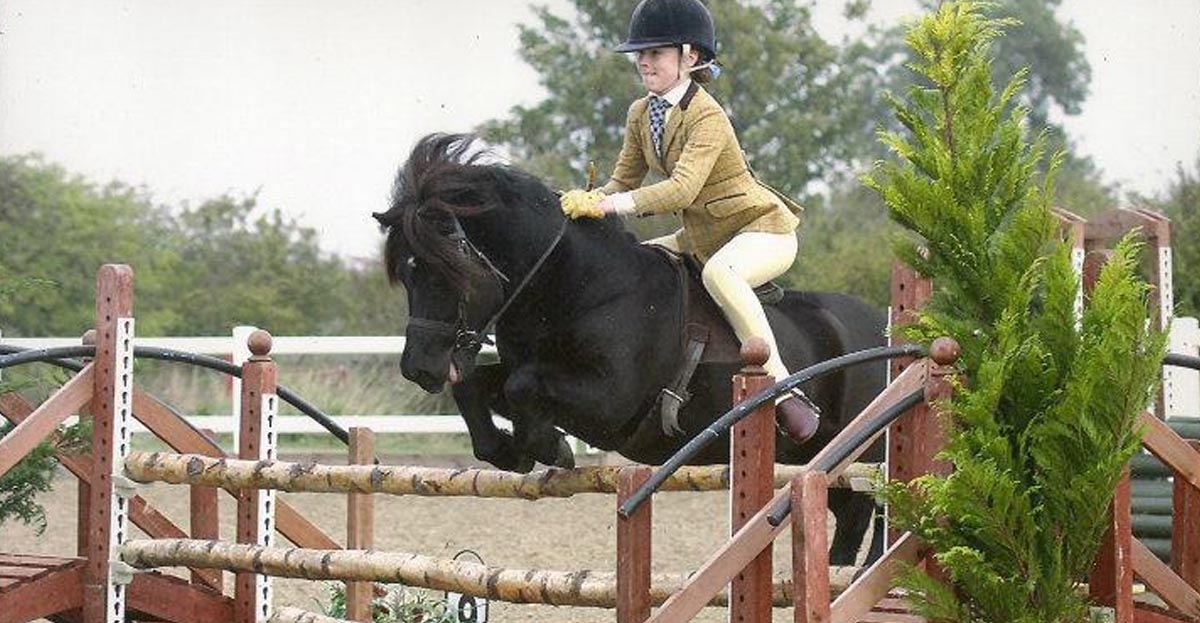 Beautiful herd of Barock Pinto mares with their foals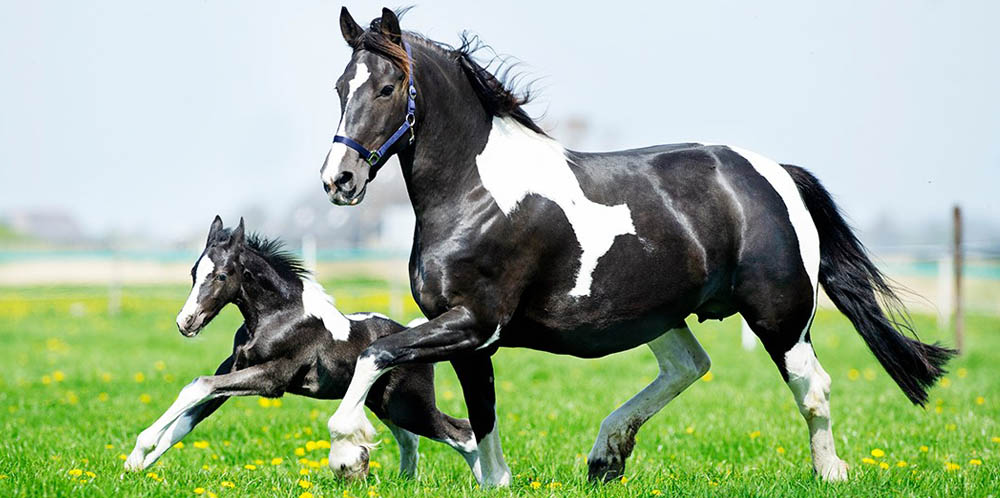 Heza Sexy Fella - Buckskin Stallion, Standing at Sunset Sands Quarter Horses, Wisconsin / Buckskin Quarter Horses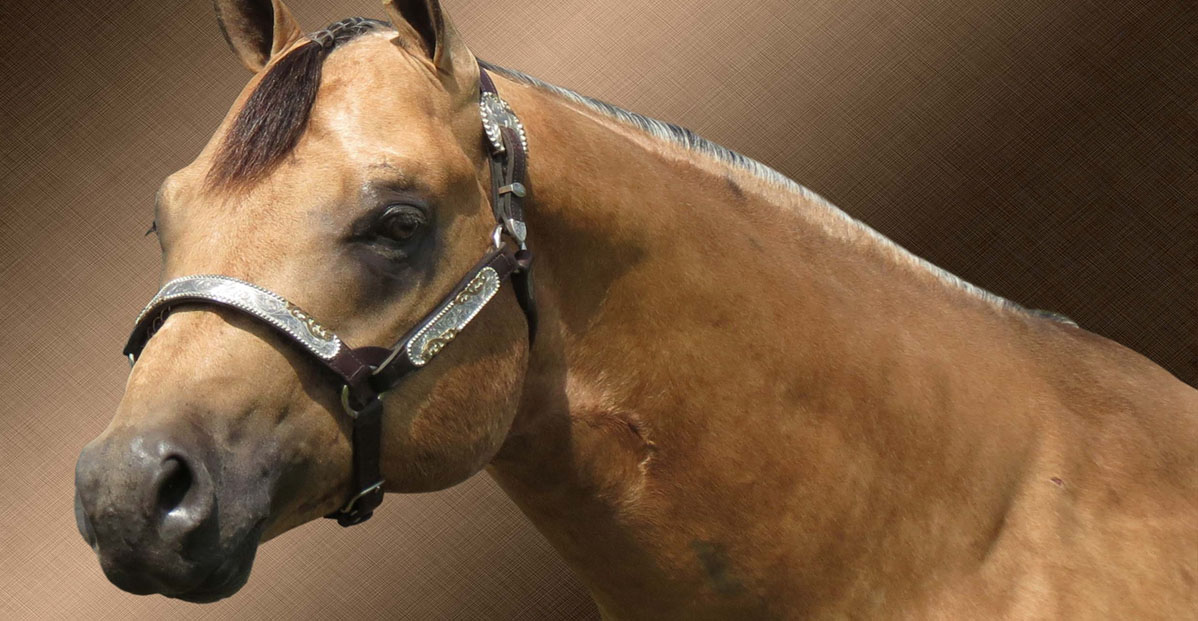 Lucky Wonder Horse (sired by First Down Dash) - Buckskin Quarter Horse Stallion @Myers Performance Horses, South Dakota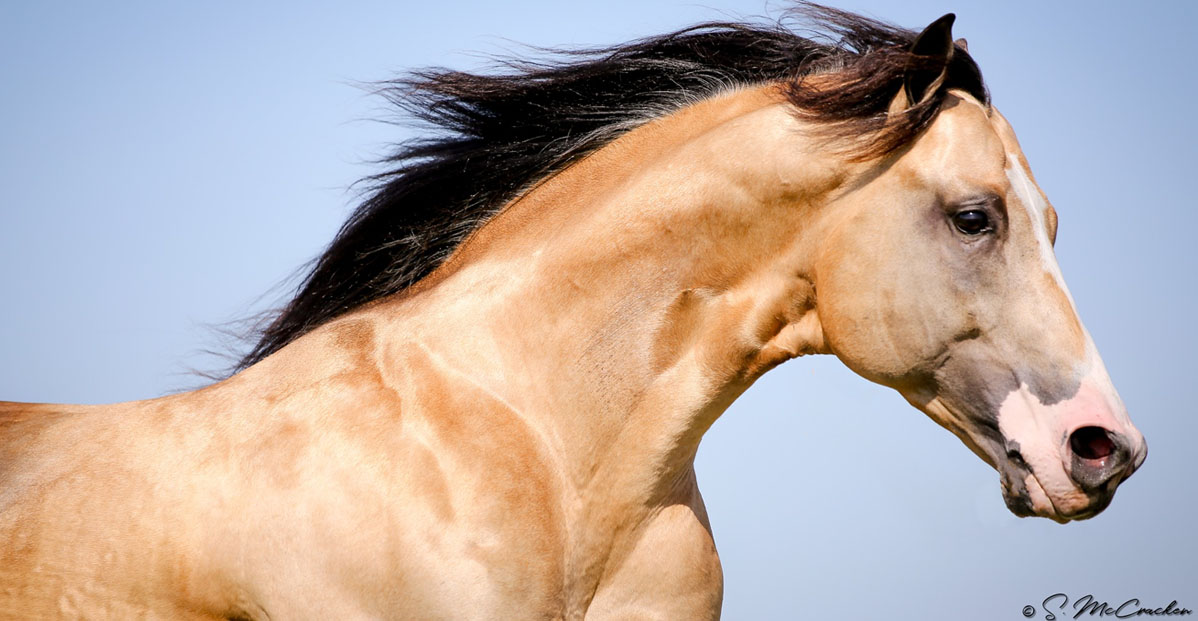 Taskin - Feathered Horse Classic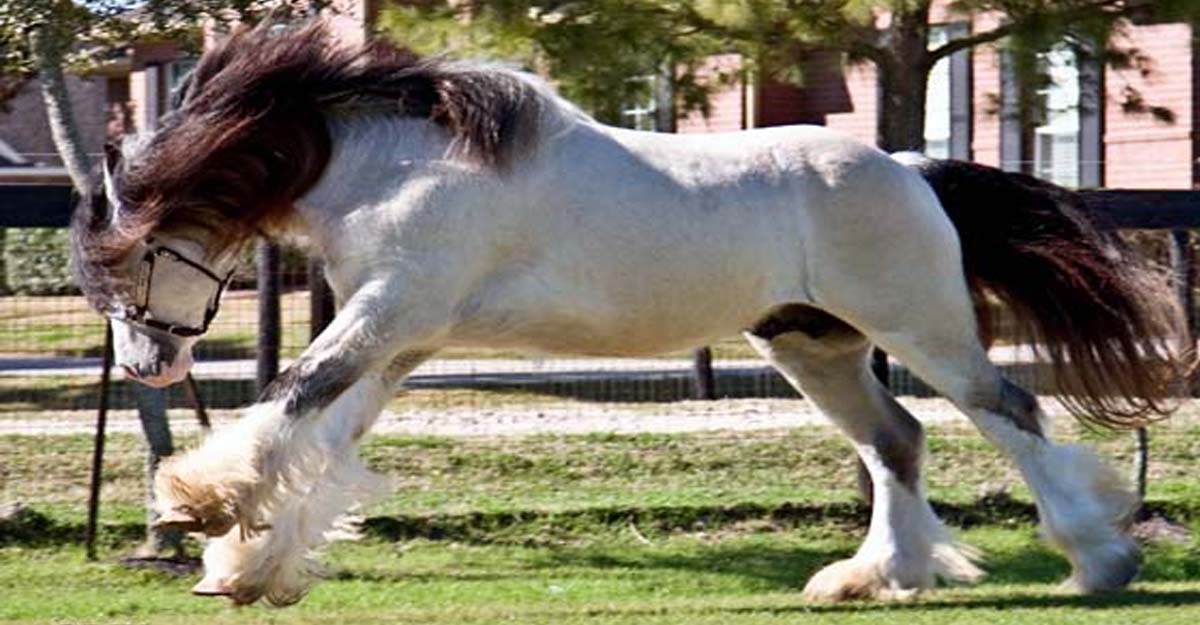 Dales Pony Society Centenary Ride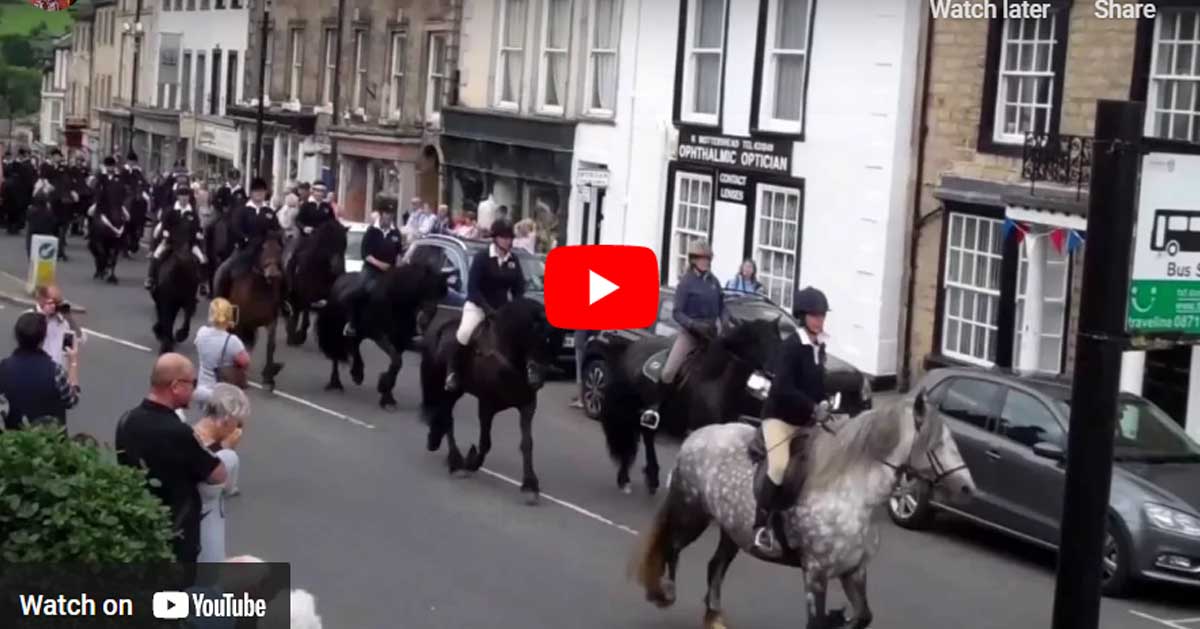 Giant Shire Stallion Shows Off His Unique Movements In The Pasture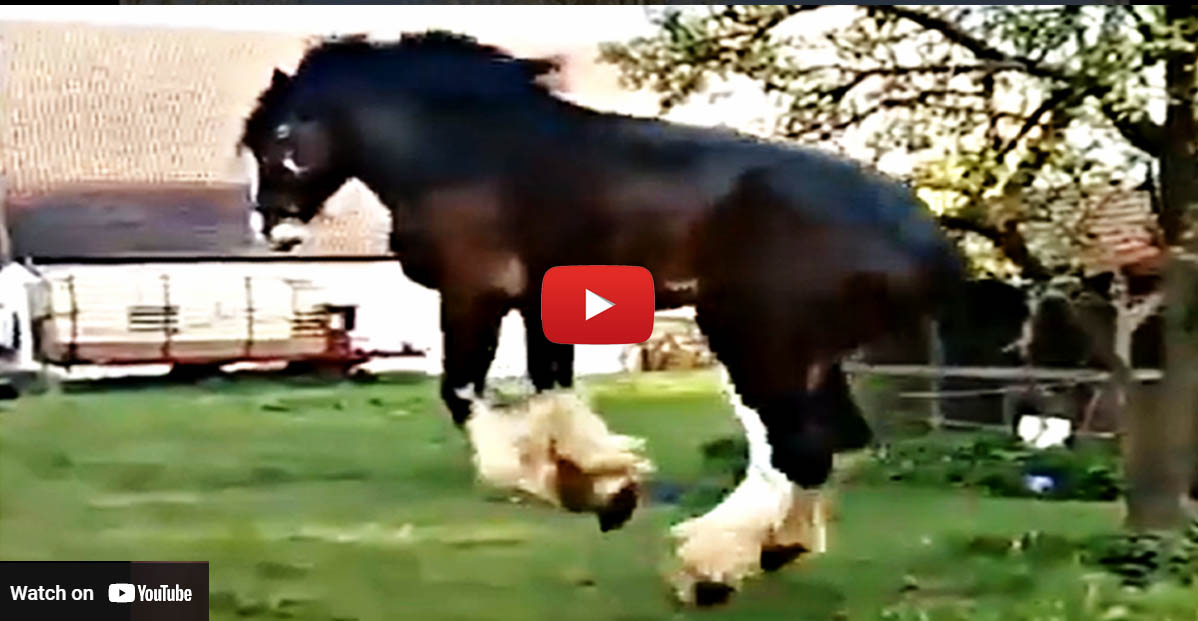 Runaway Horses at Draft Pull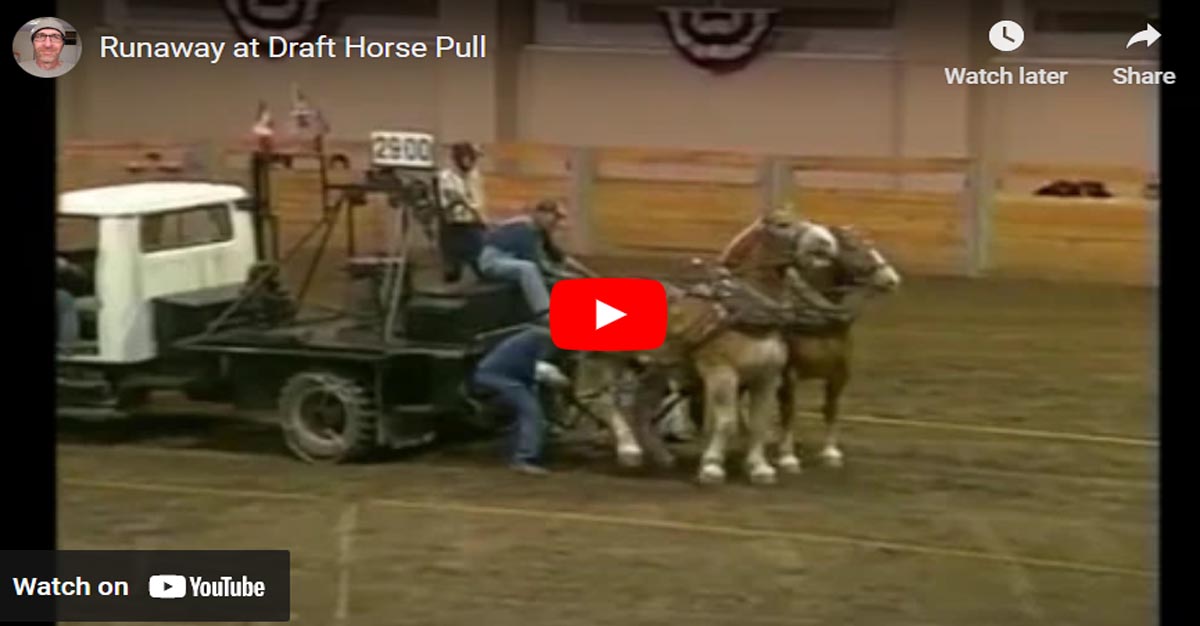 Budweiser Clydesdale Puppy Love Super Bowl 2014 Commercial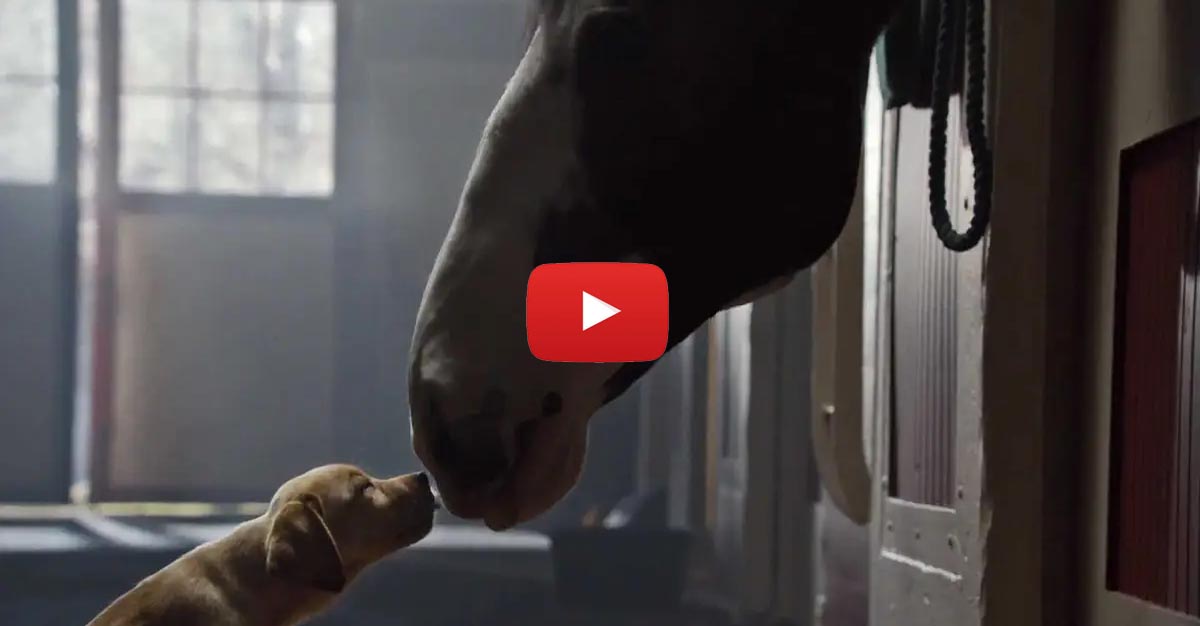 Monty Roberts Explains Join-Up With A Horse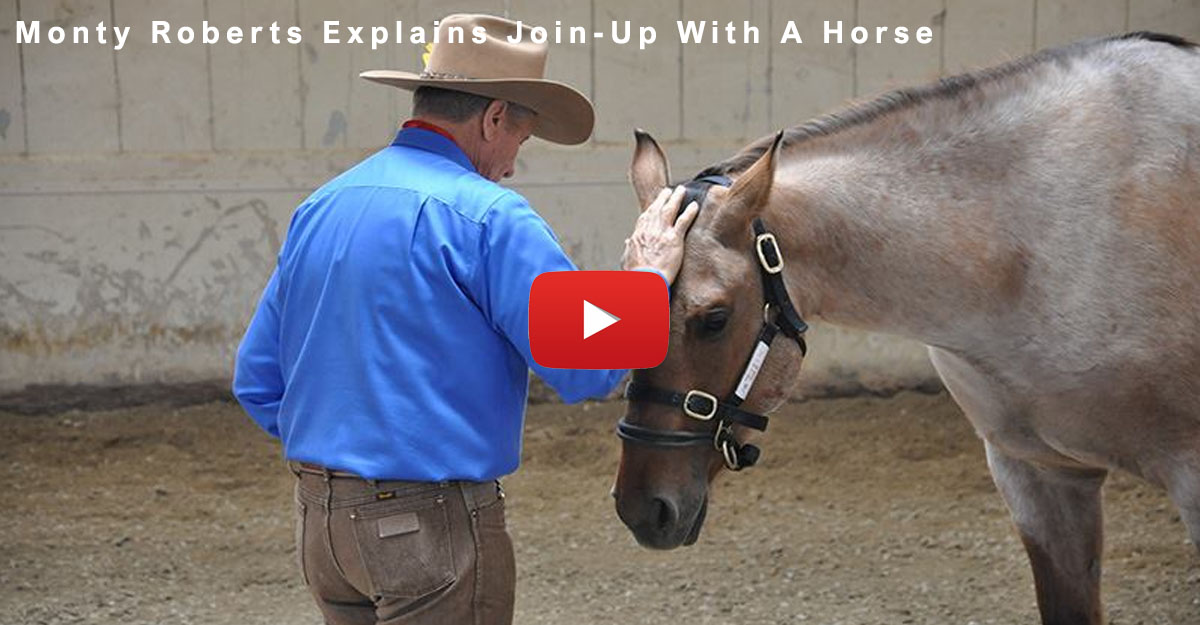 Wee Big Man - Traditional Coloured Stallion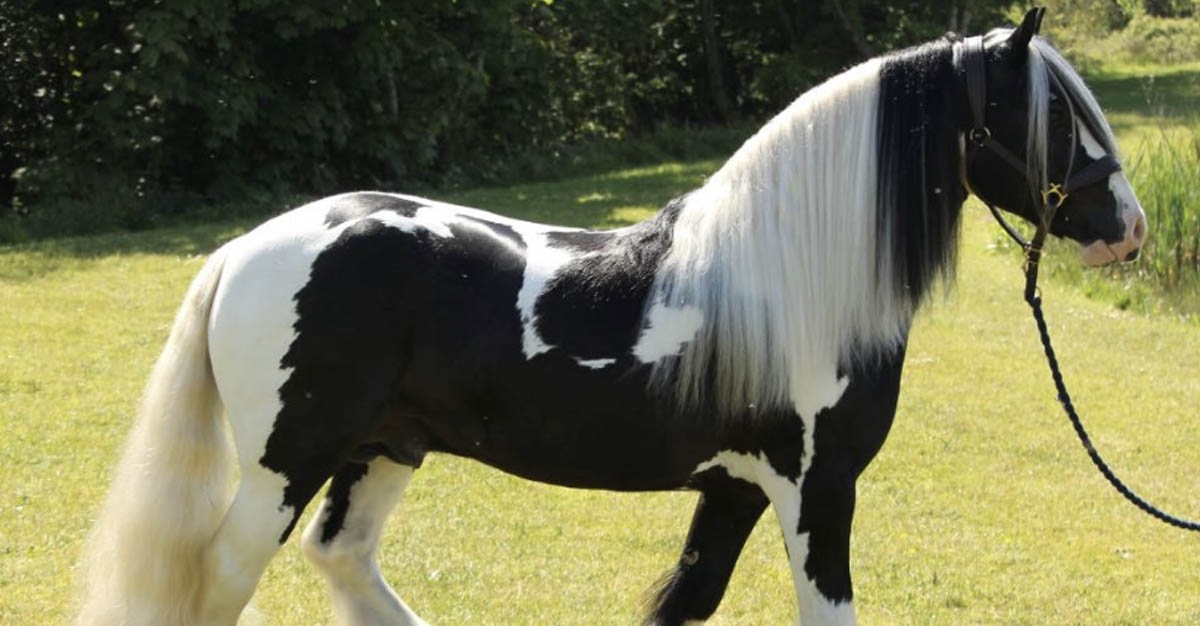 Bison Meets Herd Of Wild Horses At Yellowstone National Park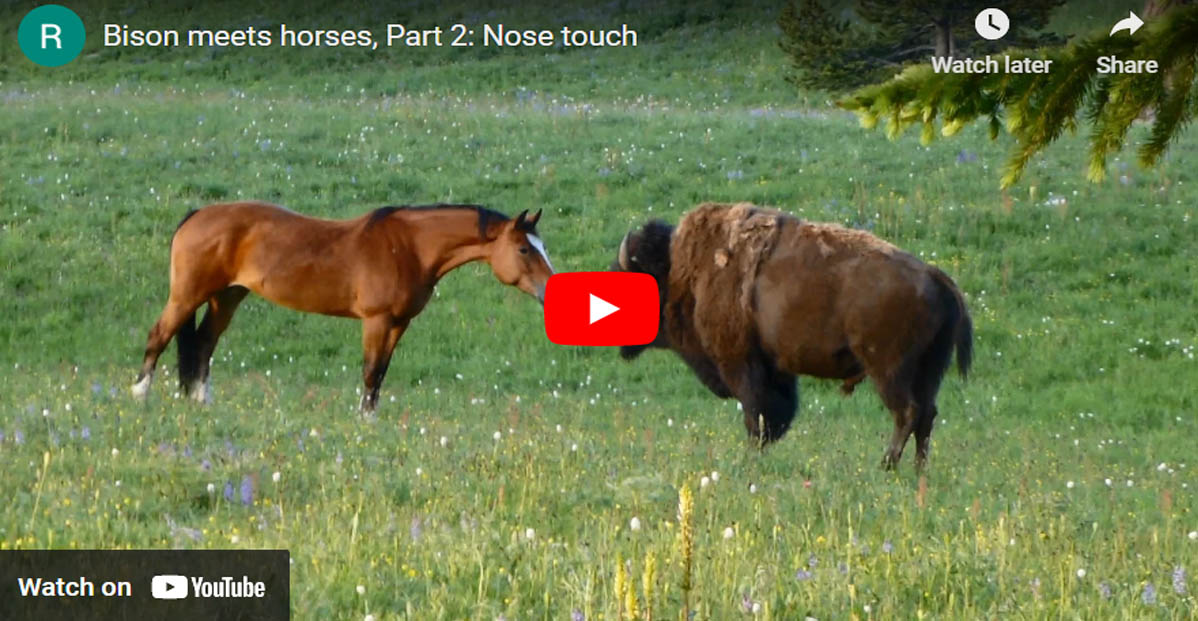 The Budweiser Clydesdale Horses Help A Poor Lost Puppy Dog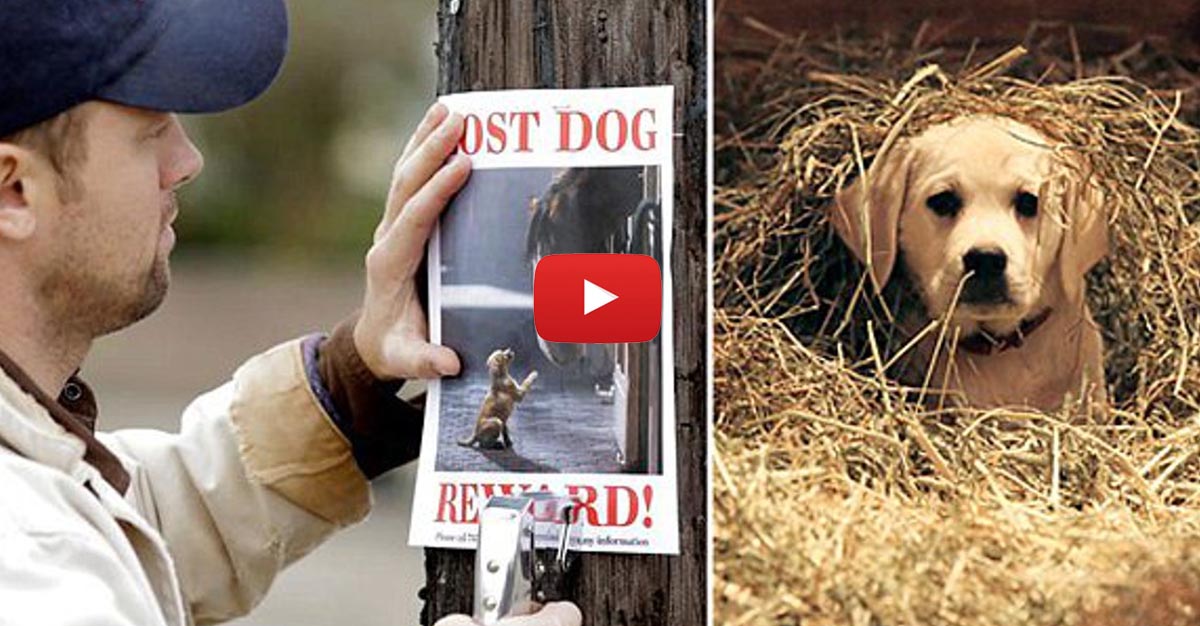 Dancing Foal Next To Mommy Zeronica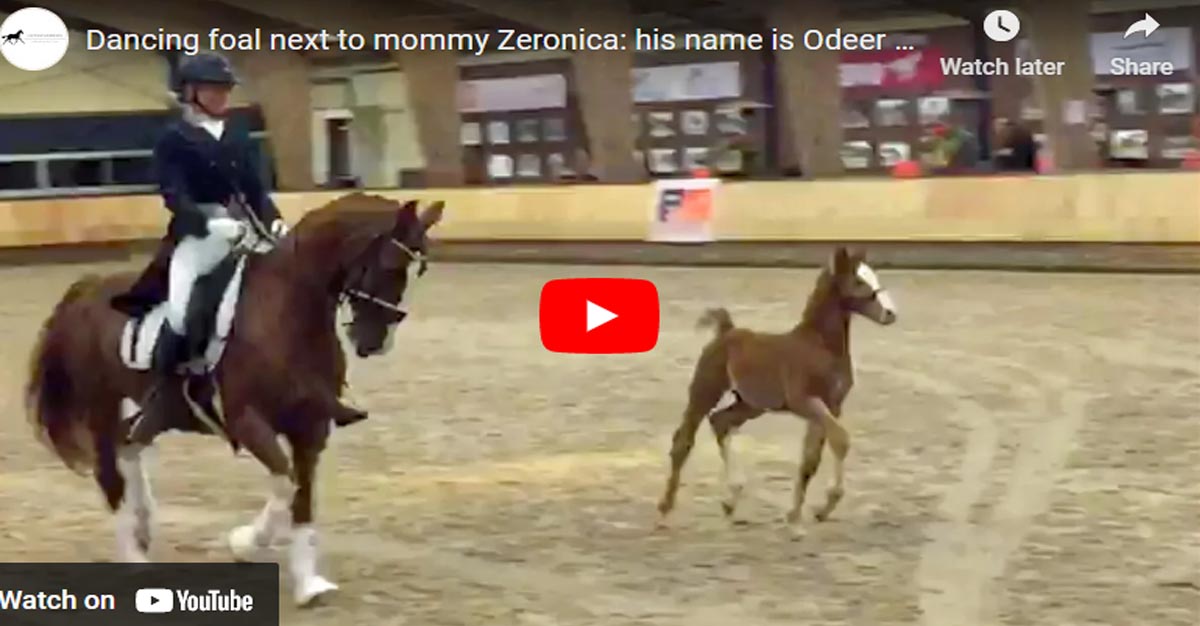 The Tempel Lipizzans, Illinois USA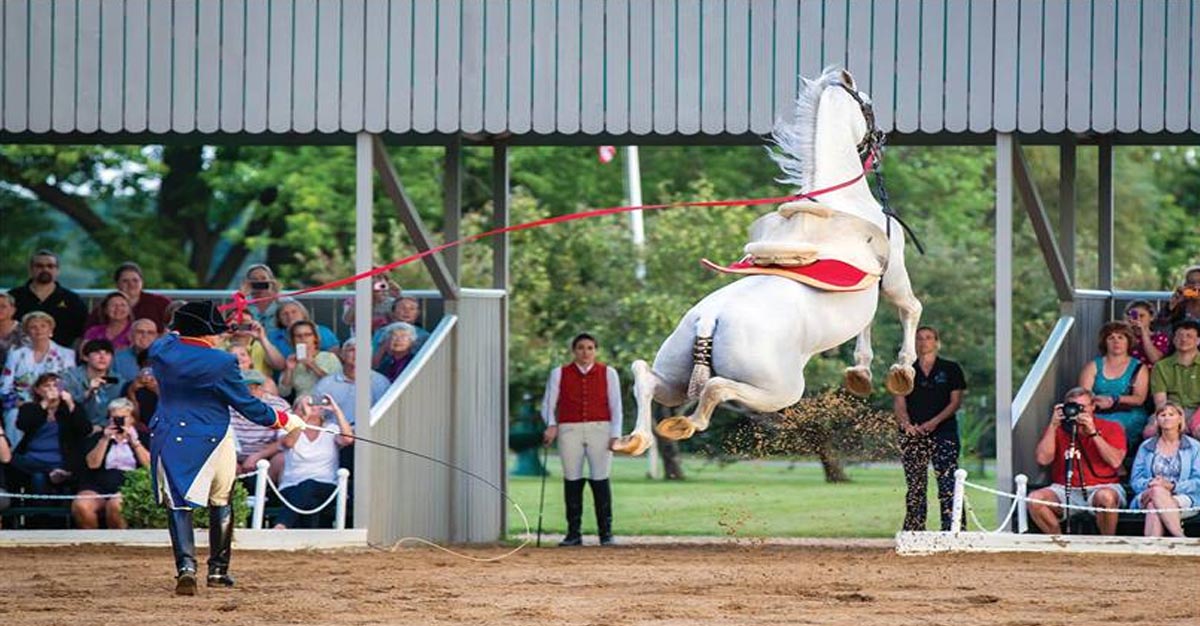 Two day old Lipizzan filly Dyna turned out in pasture for the first time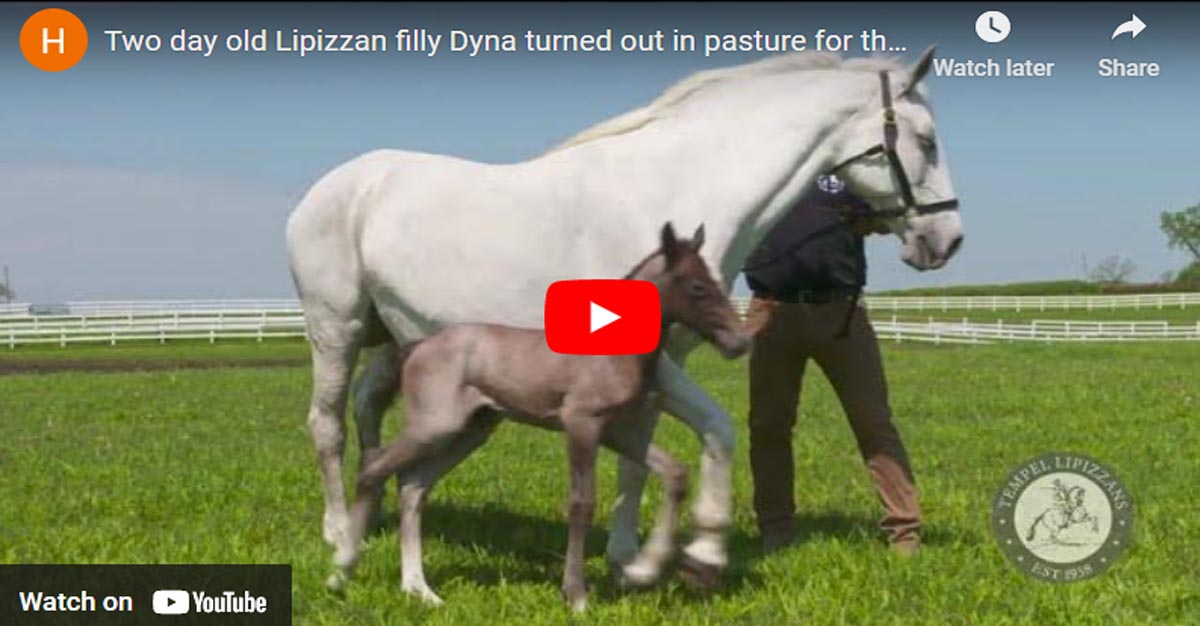 40 Clydesdale Mares Go For Morning Run In The Snow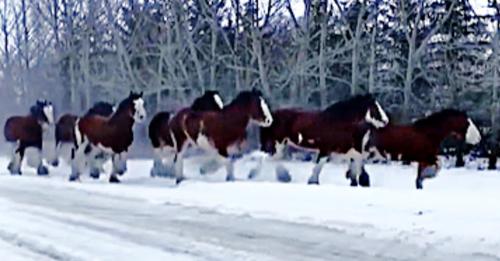 Westmoreland Copper Coin - Tobiano Gypsy Vanner Stallion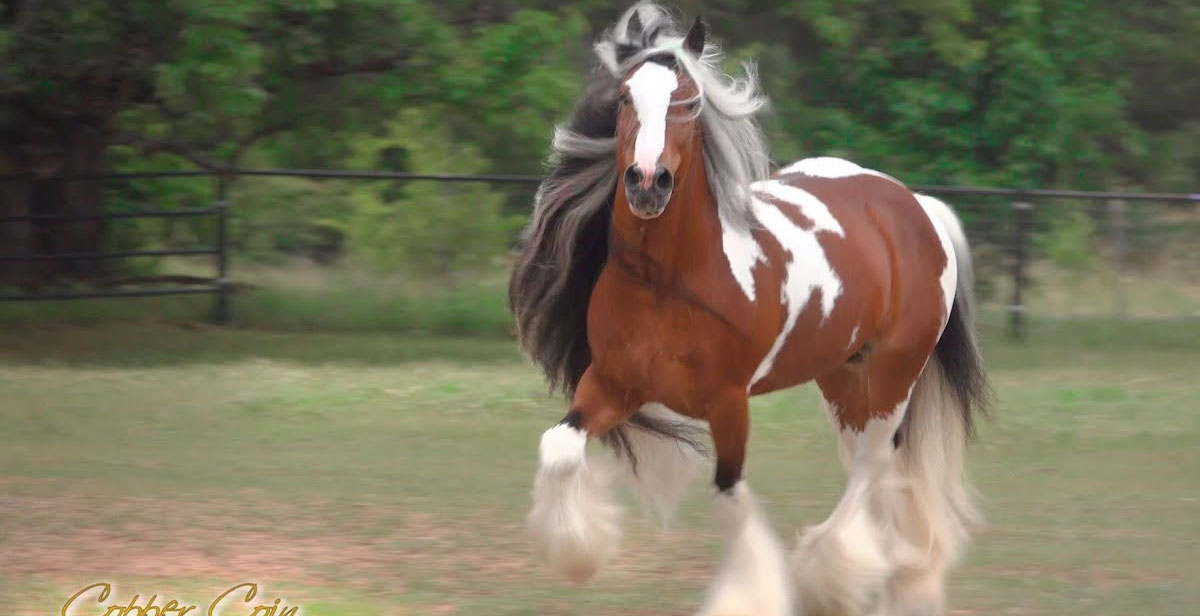 Spanish Riding School - Training Of The Young Stallions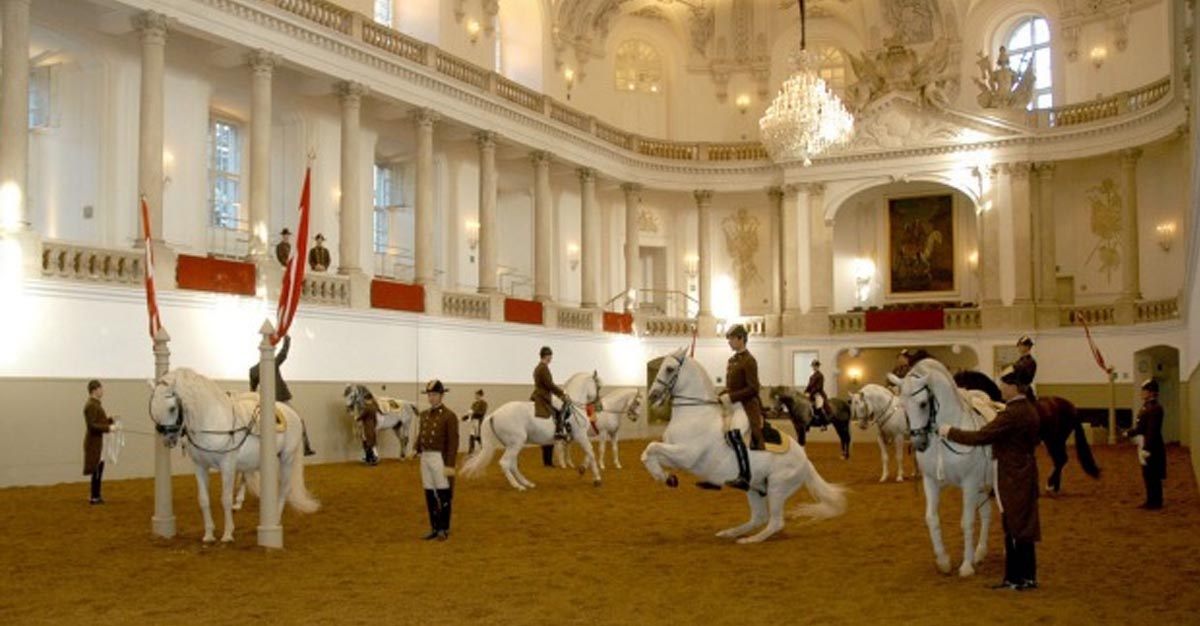 A Lonely Little Horse (Amazon TV Ad)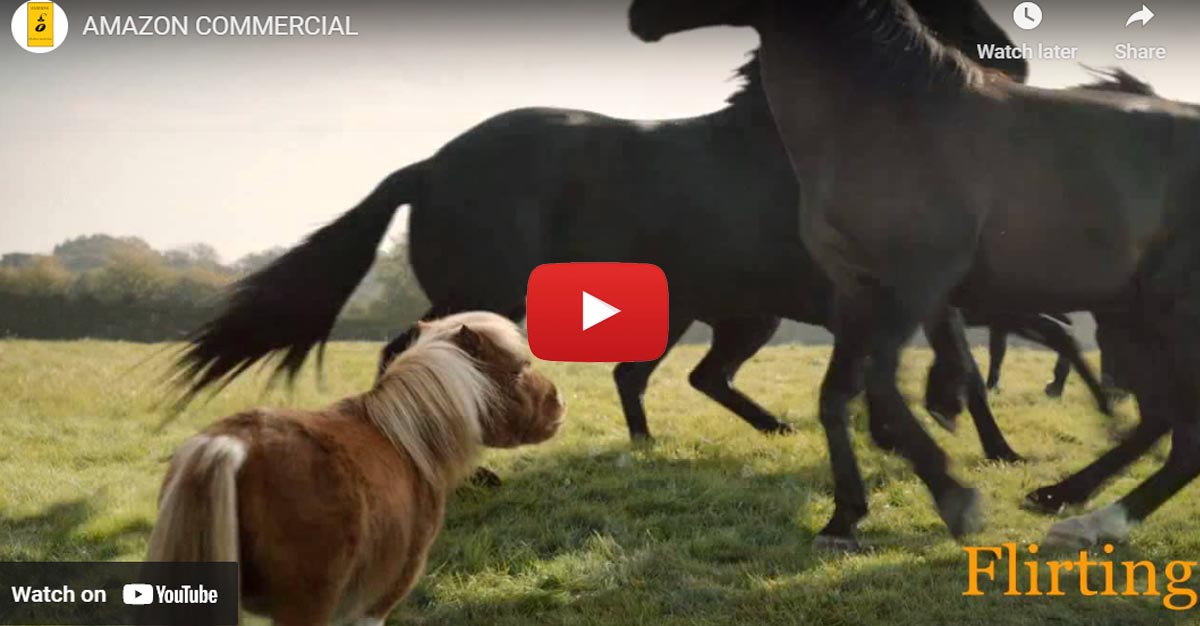 Meet Anastasia Bondareva Shes 12, Tiny and Determined to Succeed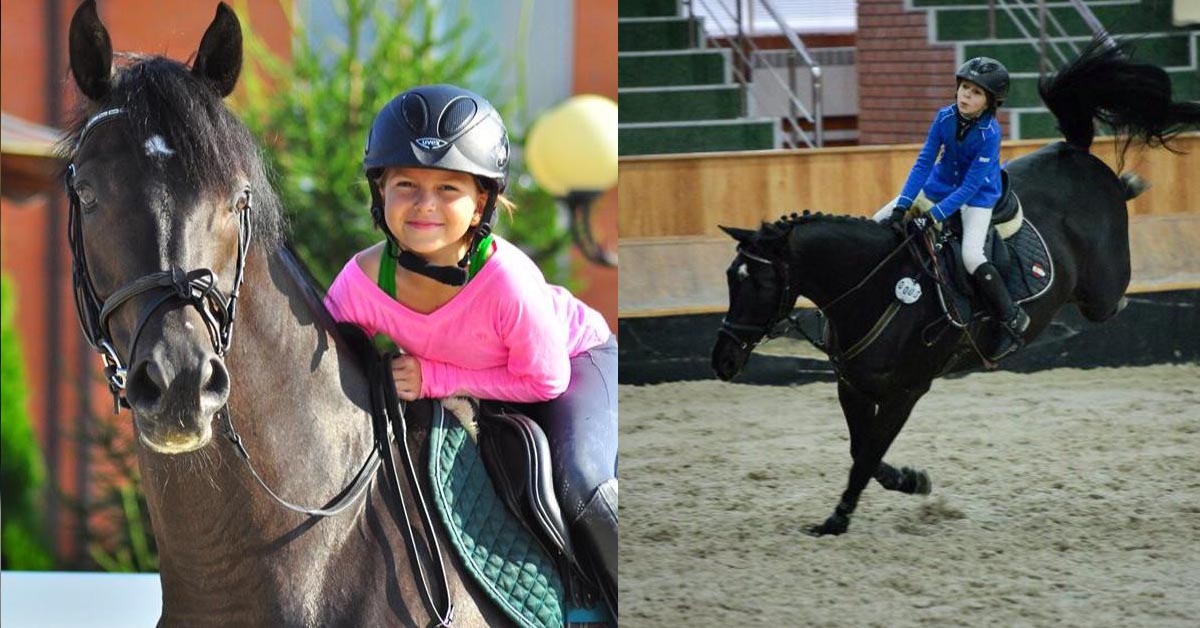 Olesya Nickolaeva - Horse Photography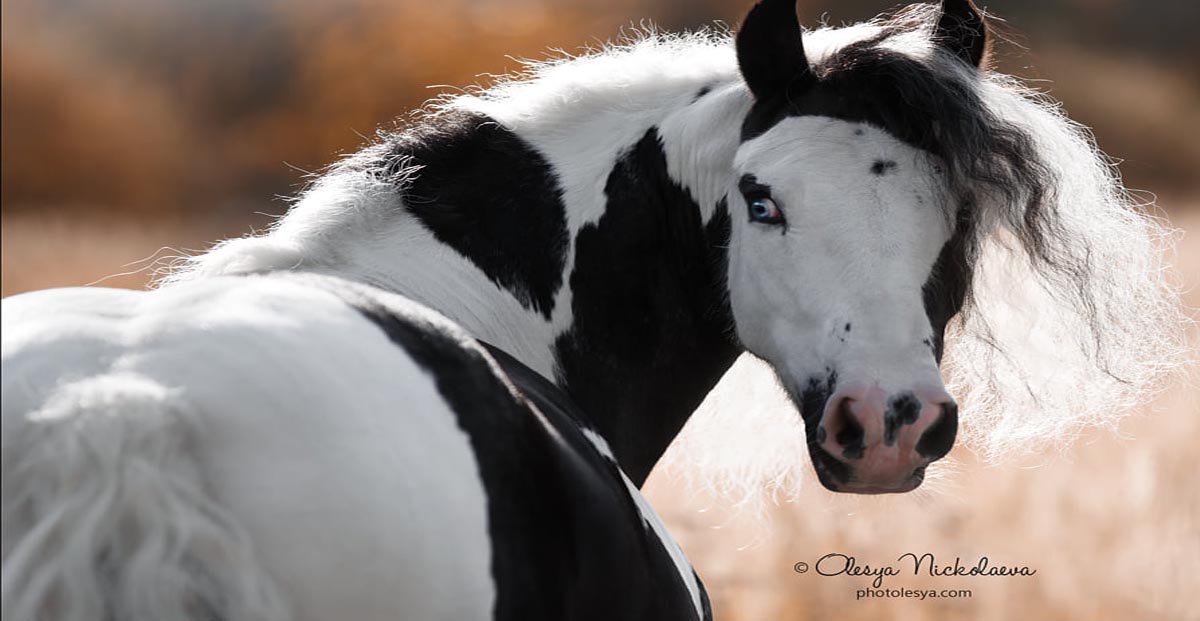 Blue Eyed, Splash White, Leopard Appaloosa Colt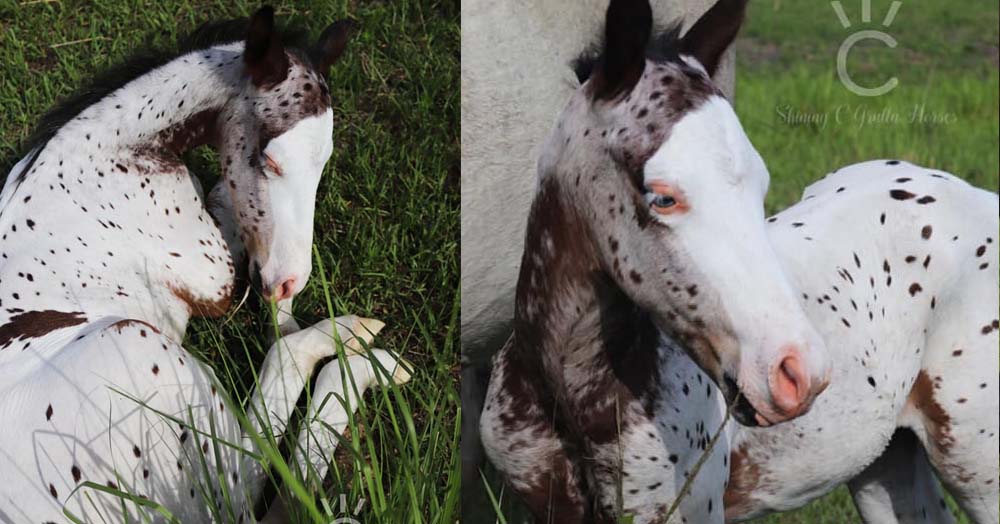 American Miniature Horse Stallion - First Knights Billy Idol @Limestone Miniature Horses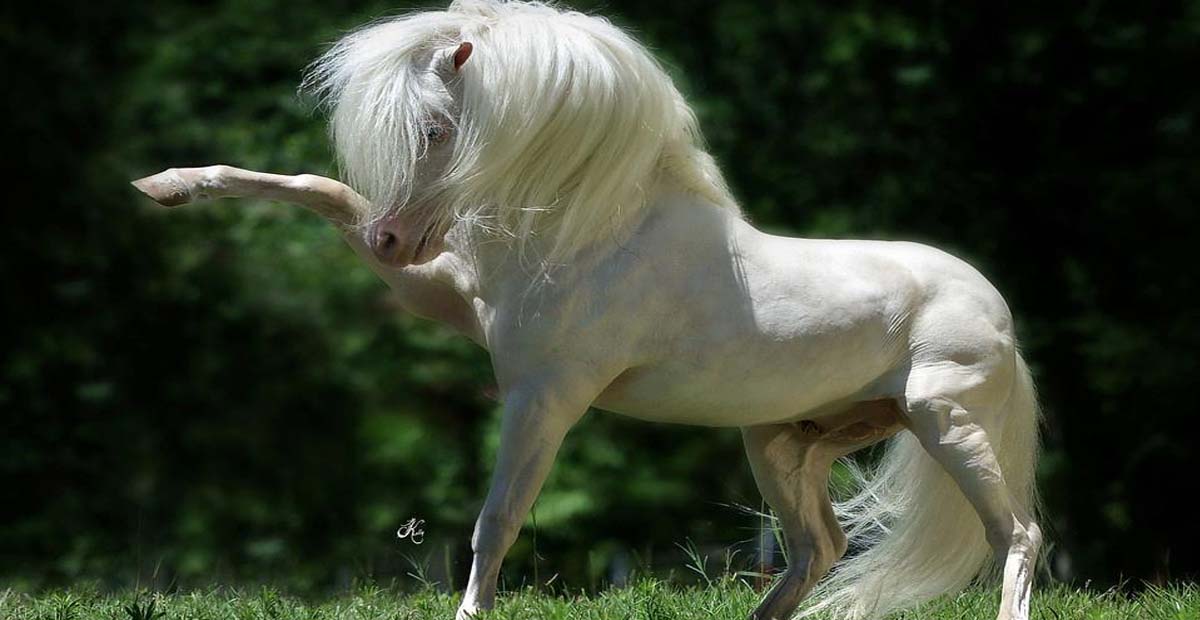 Favoriteo CLV (Mojito) - PRE Andalusians Stallions At Stud, Holland @Caballos de Colores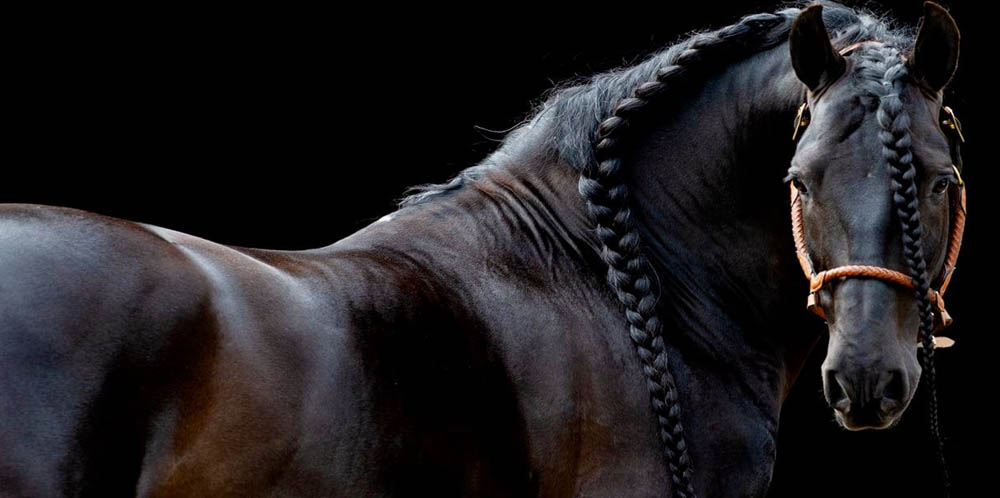 Small but mighty miniature horses offer therapy and hope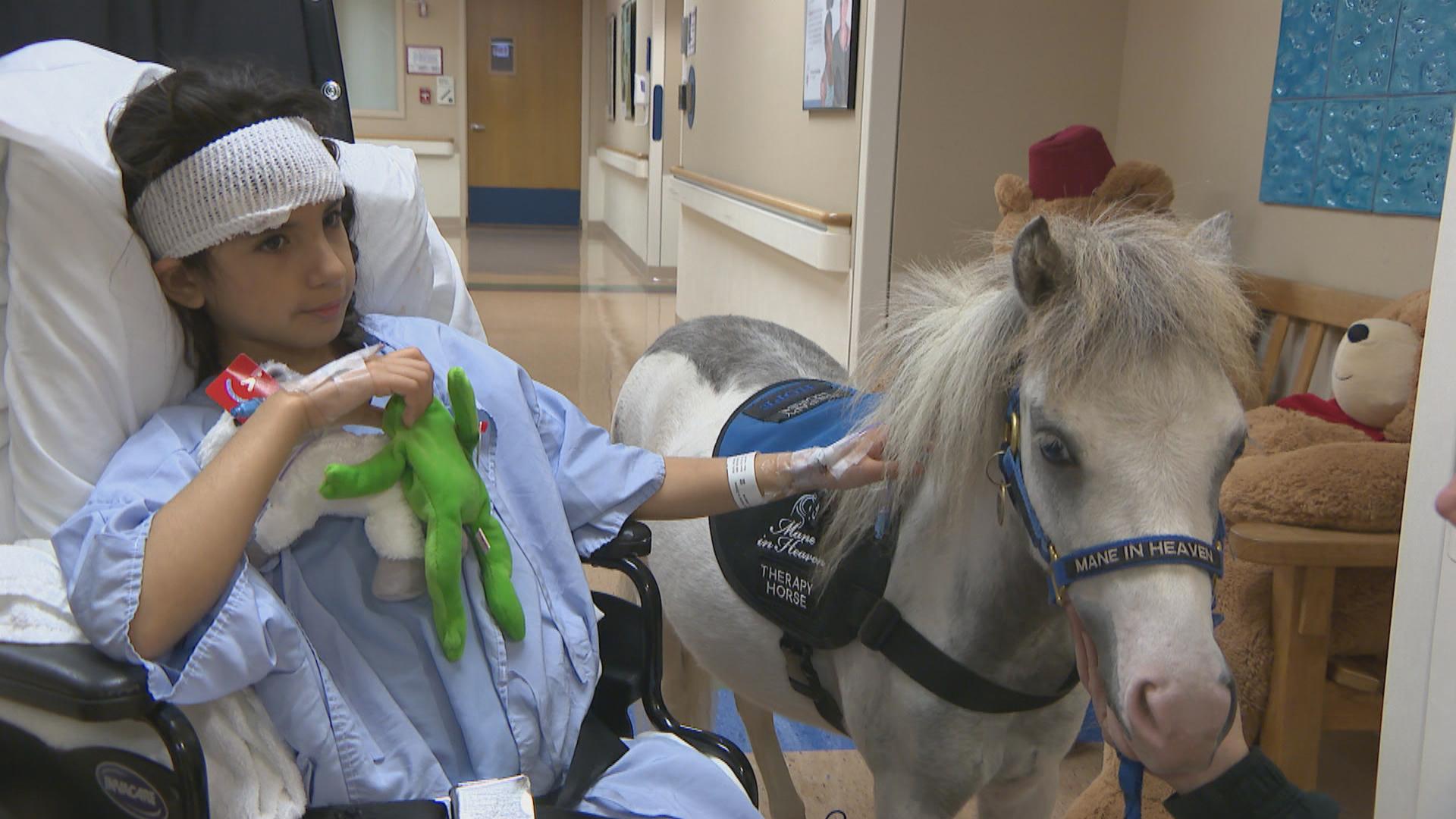 Twin Horses - Healthy And Strong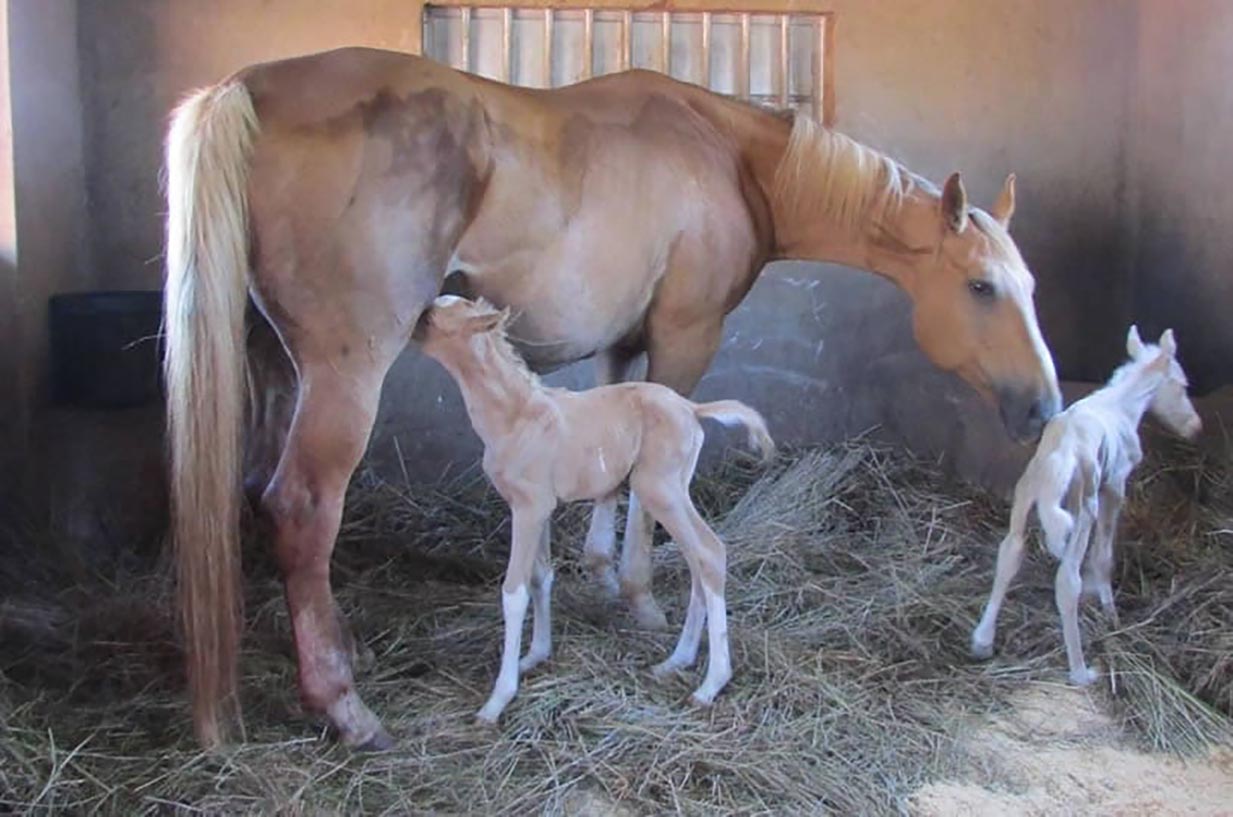 Maluti Tobys Many Moons - Appaloosa Sport Horse Stallion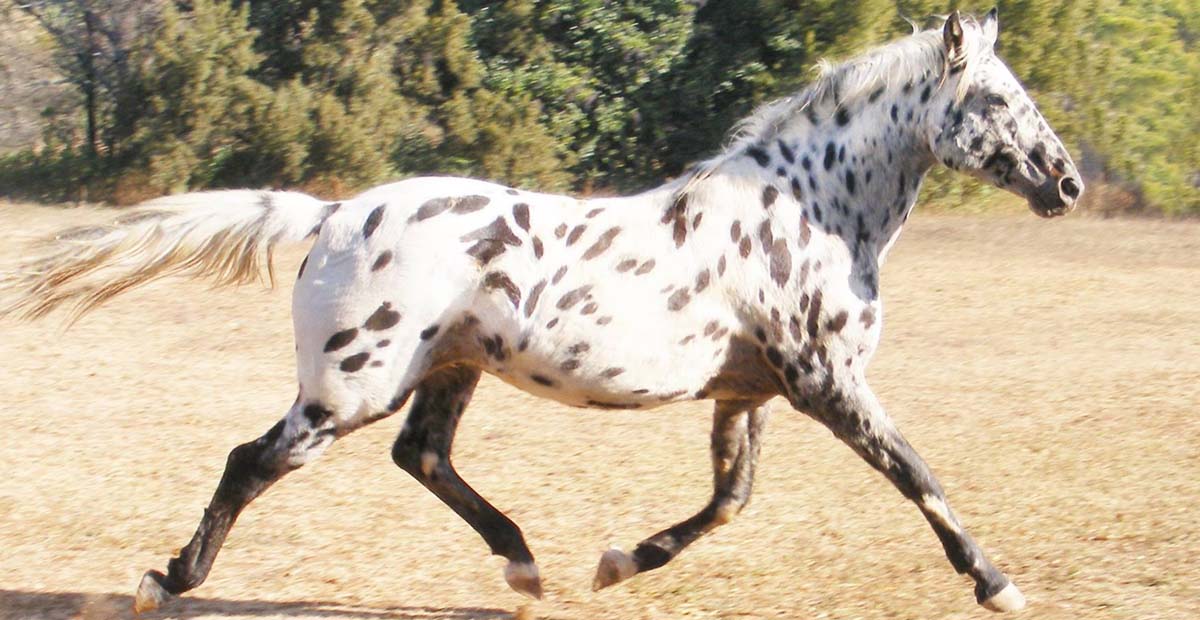 Liberty - Coloured American Miniature Horse Stallion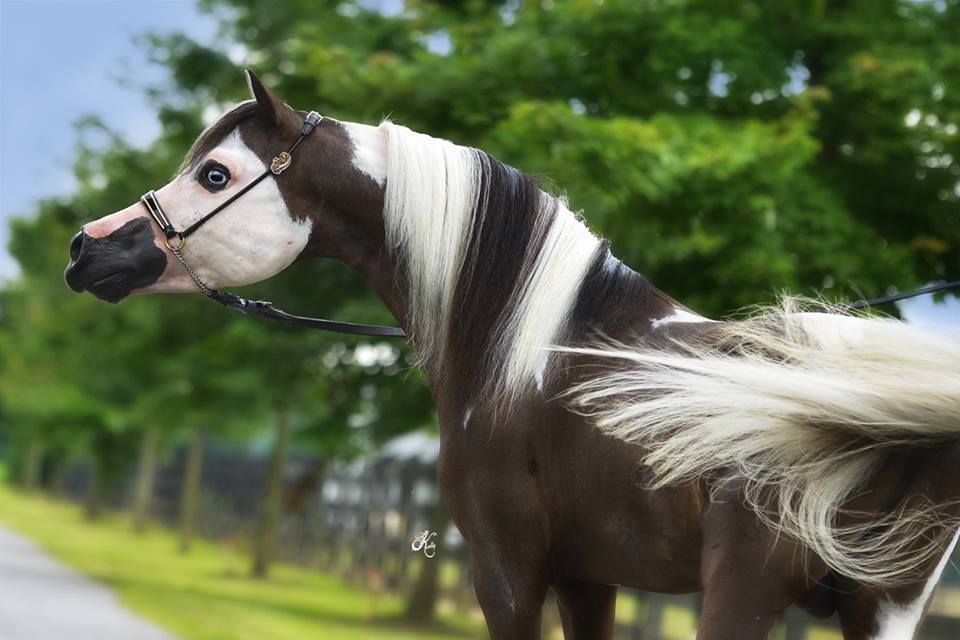 Black Friesian Horses - Frizland Puszta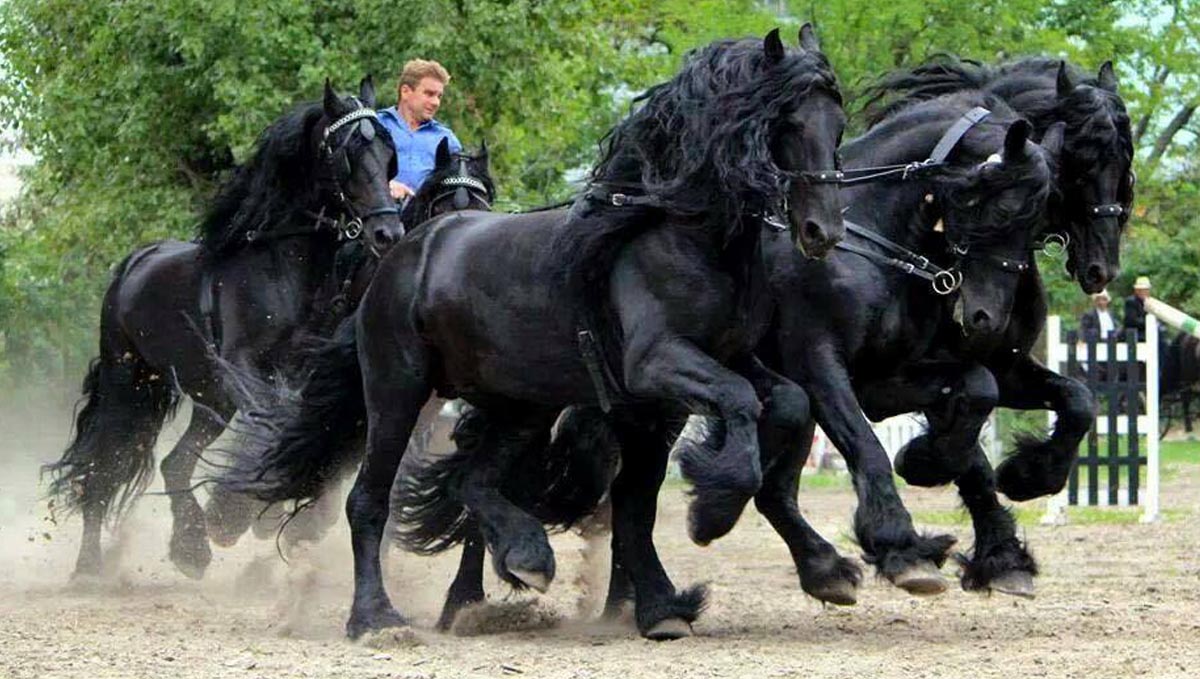 King David - The Friesian Stallion @sansamueldeabrilcriadero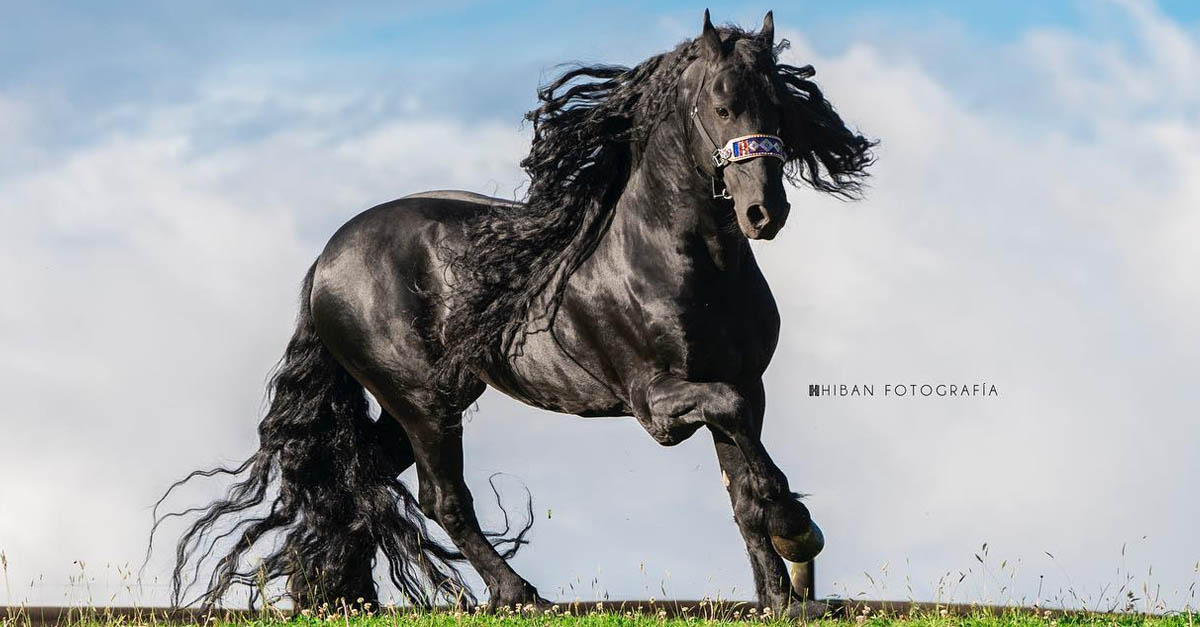 The Secret Pardon - Appaloosa Quarter Horse Stallion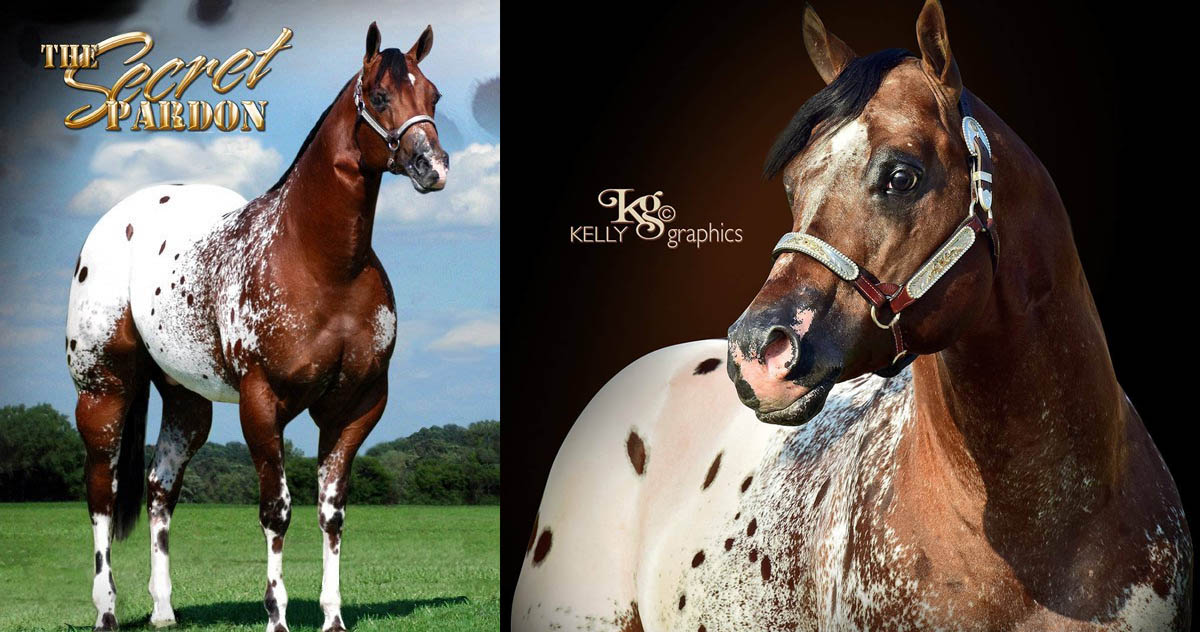 What Happens When A Belgian Draft With Bad Hooves Meets The Farrier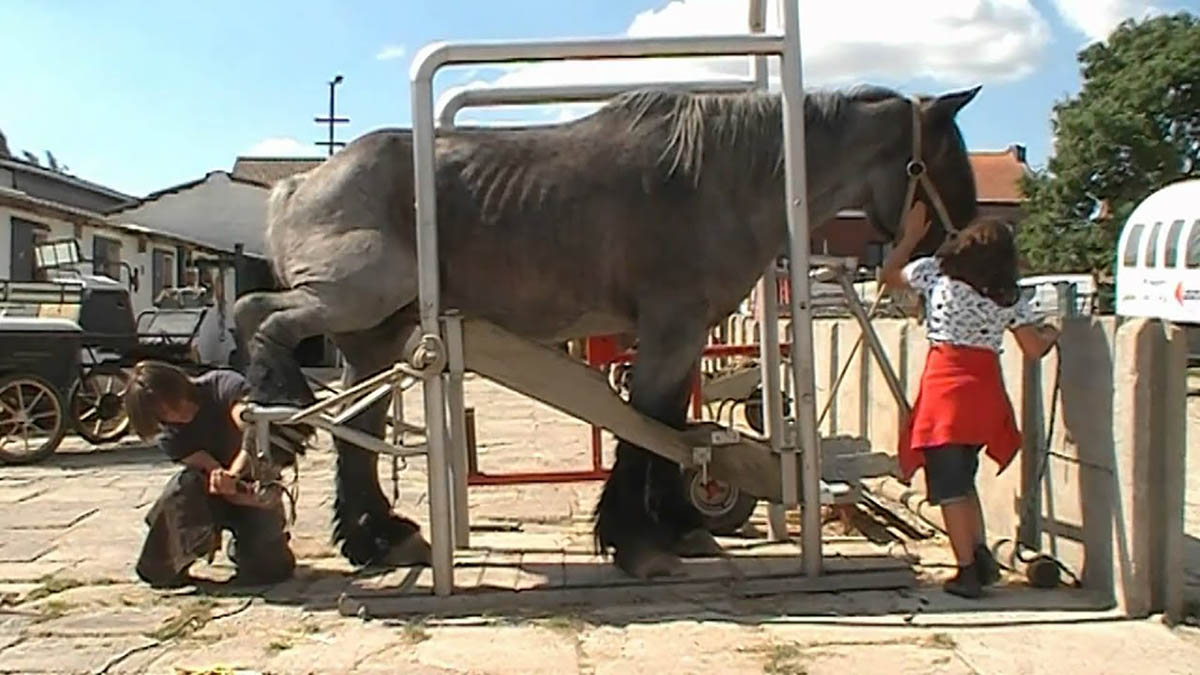 Twin Perlino Quarter Ponies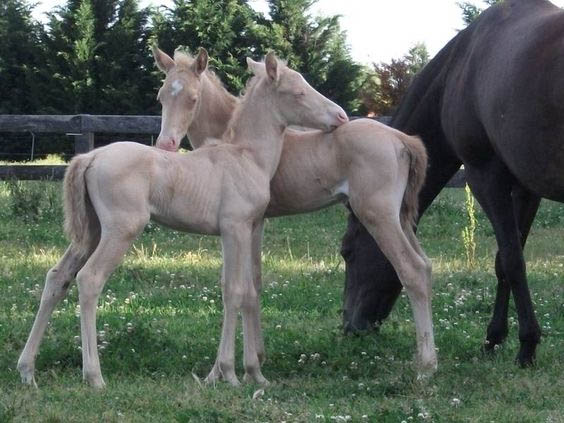 Angelika Trabert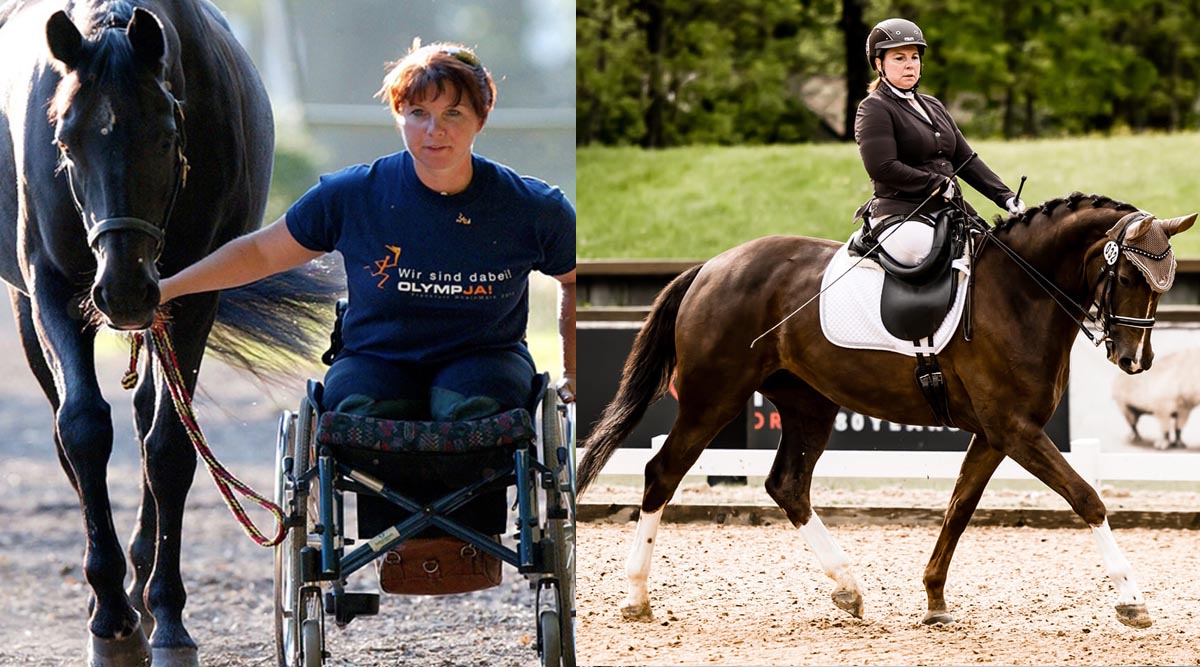 Gypsy Cob Stallion - Lord Darius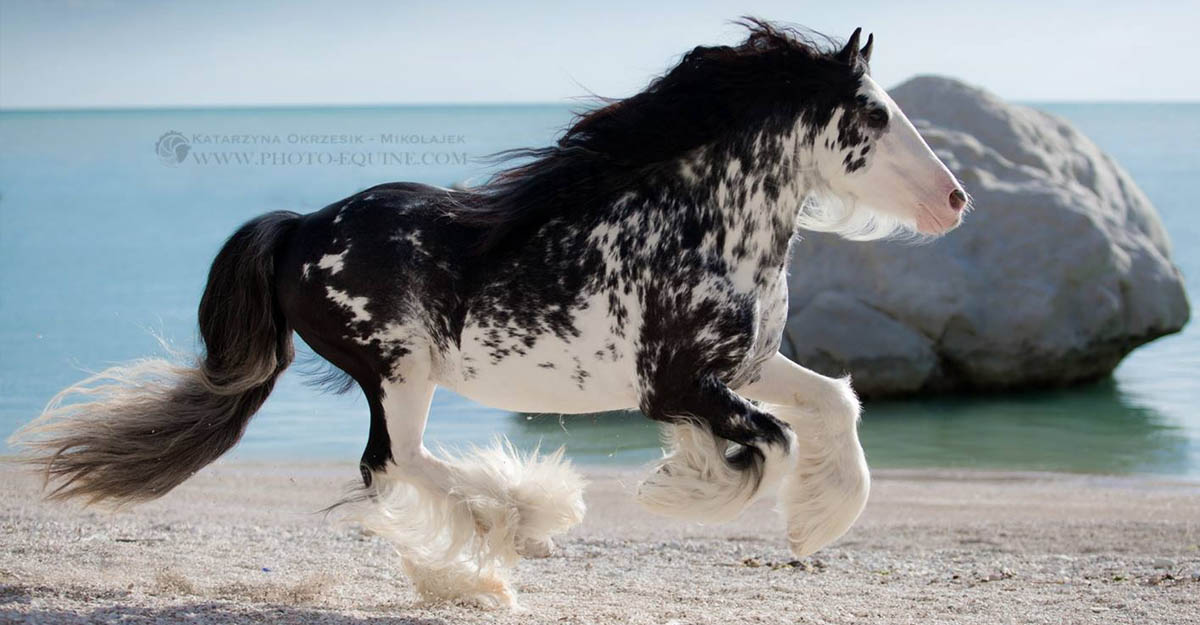 This Is Adorable... Junior Cowboy and Miniature Donkey
Coloured Horse Breeder @Solaris Stud Farm, Scotland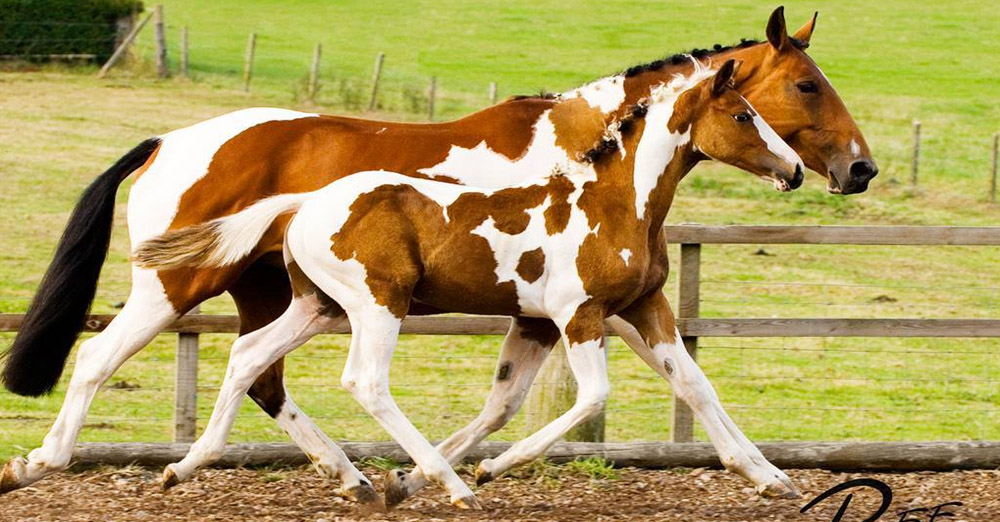 Liberty Exhibition featuring Kim Barteau and GP Boater at USDFinals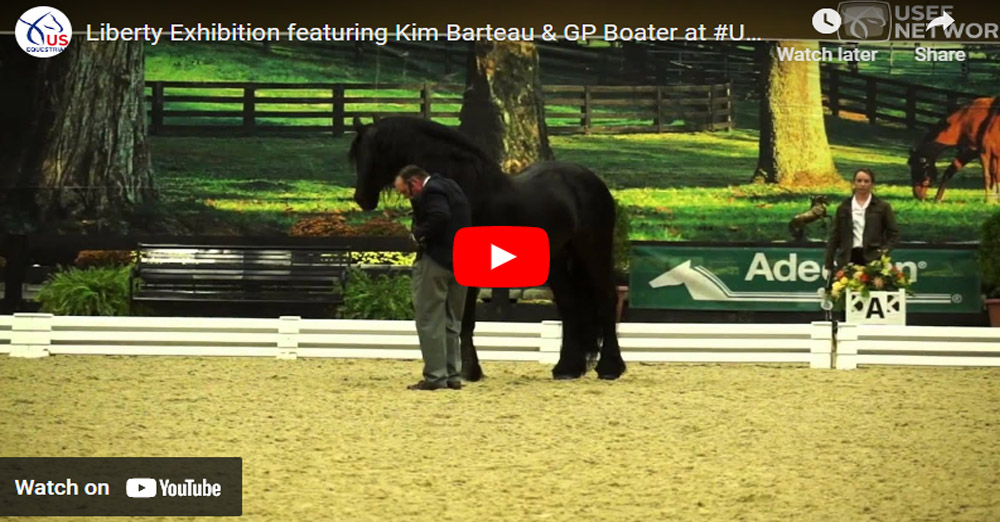 Super 12.2hh Dressage Pony Struts His Stuff With His 11 Year Old Rider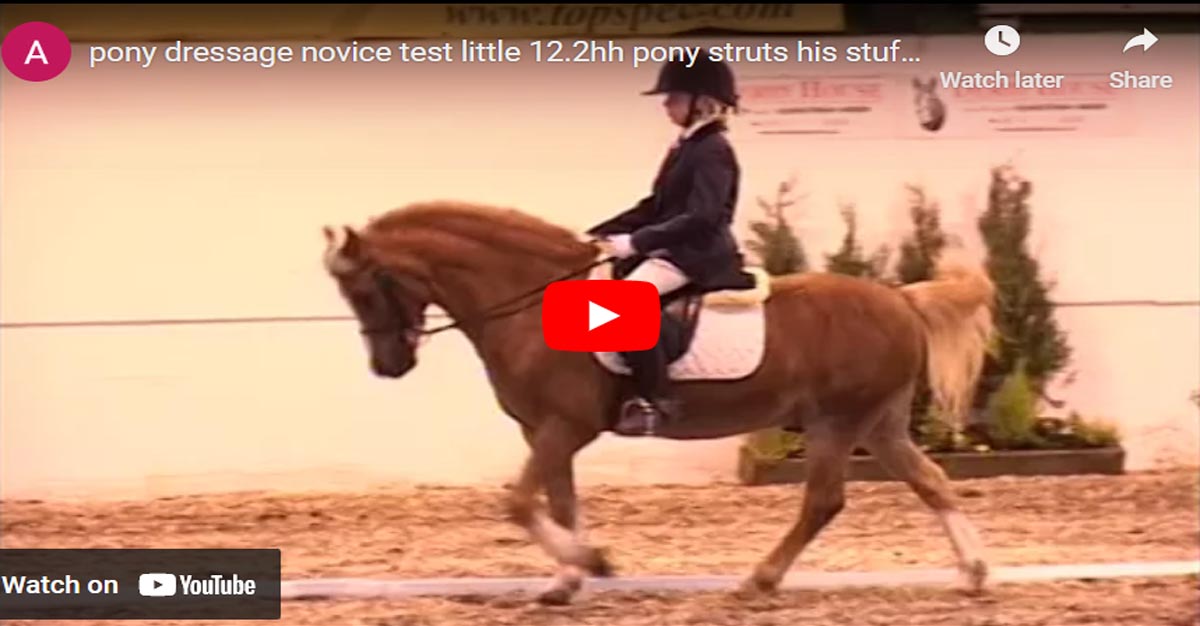 Big Jake - Red Roan Spotted Draft Horse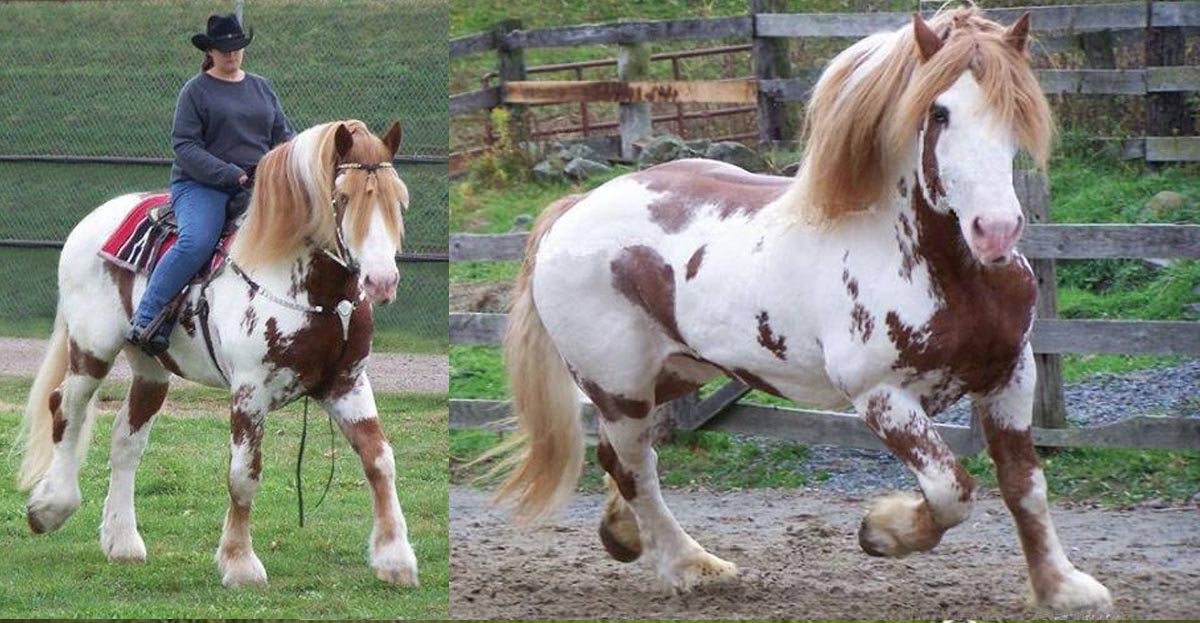 Meet Wallace the first mule to win the British dressage competition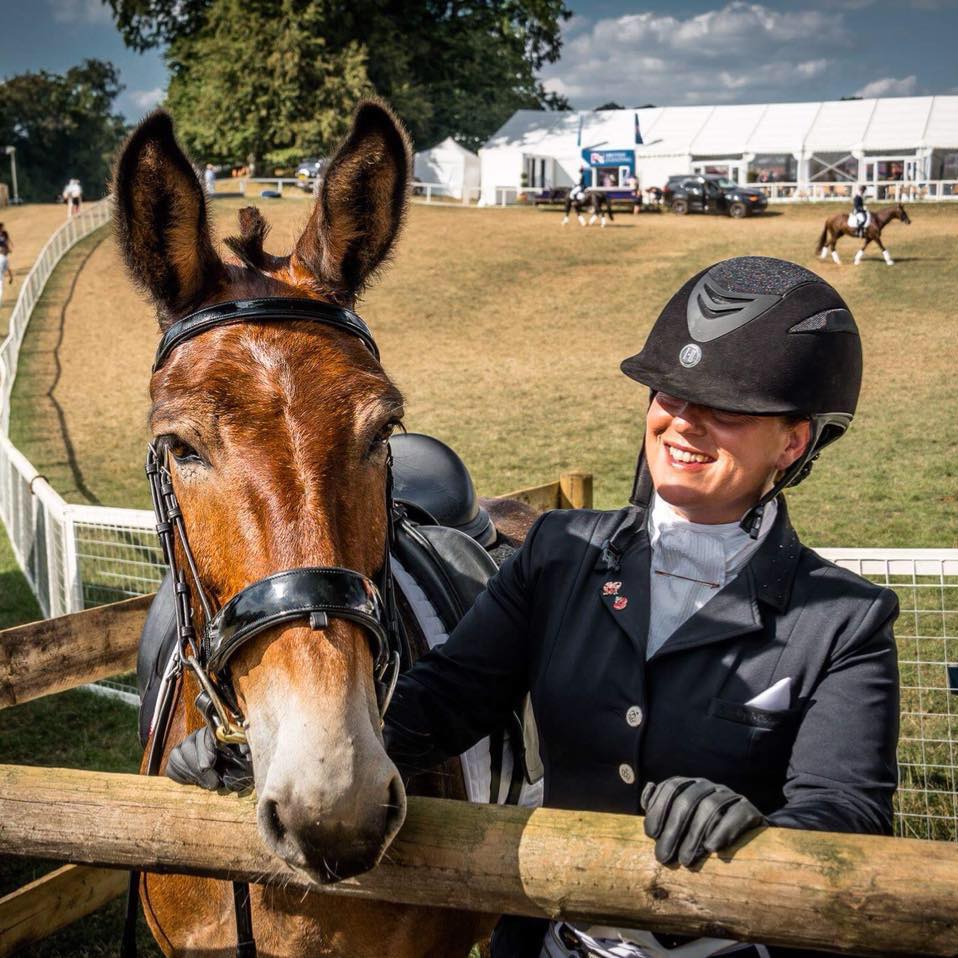 Cremello Part Arabian @Queensland State Equestrian Centre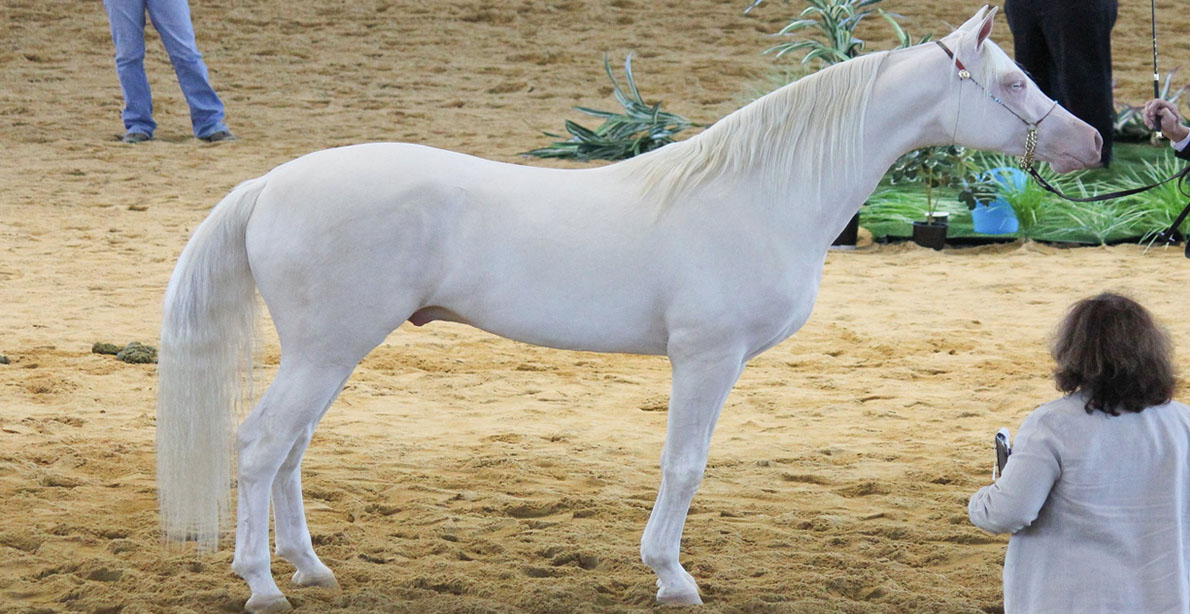 Friesian Mare and Foal @Moments By Lori Ann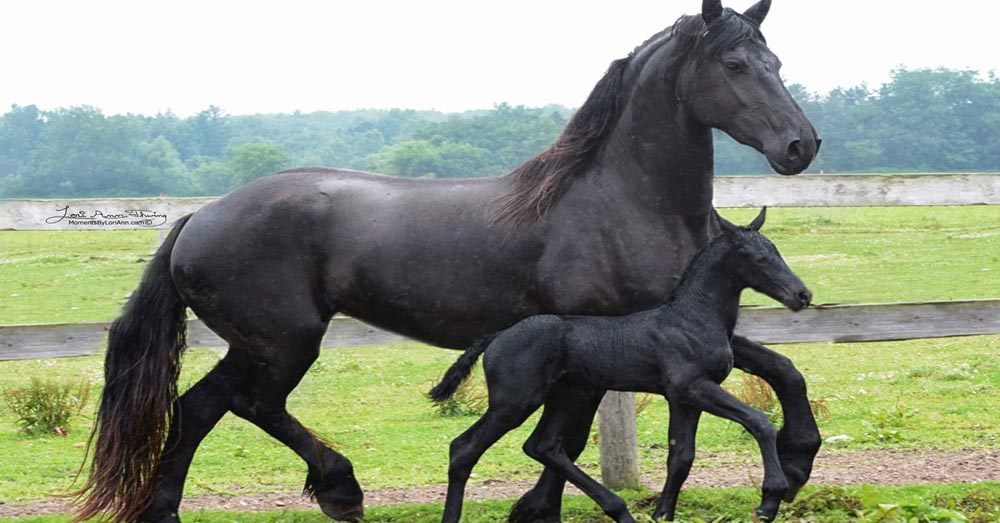 87-Year-Old Woman With Parkinson`s Gets To Ride Horse For The Last Time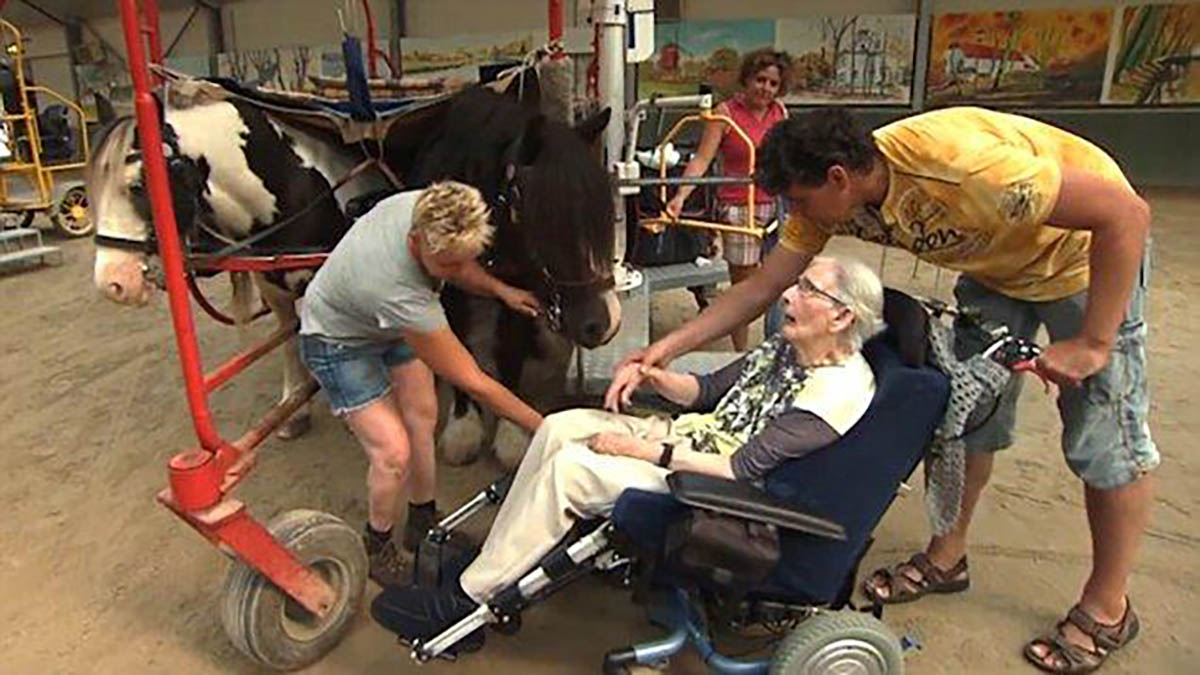 Budweiser Announces Birth of 4 New Clydesdales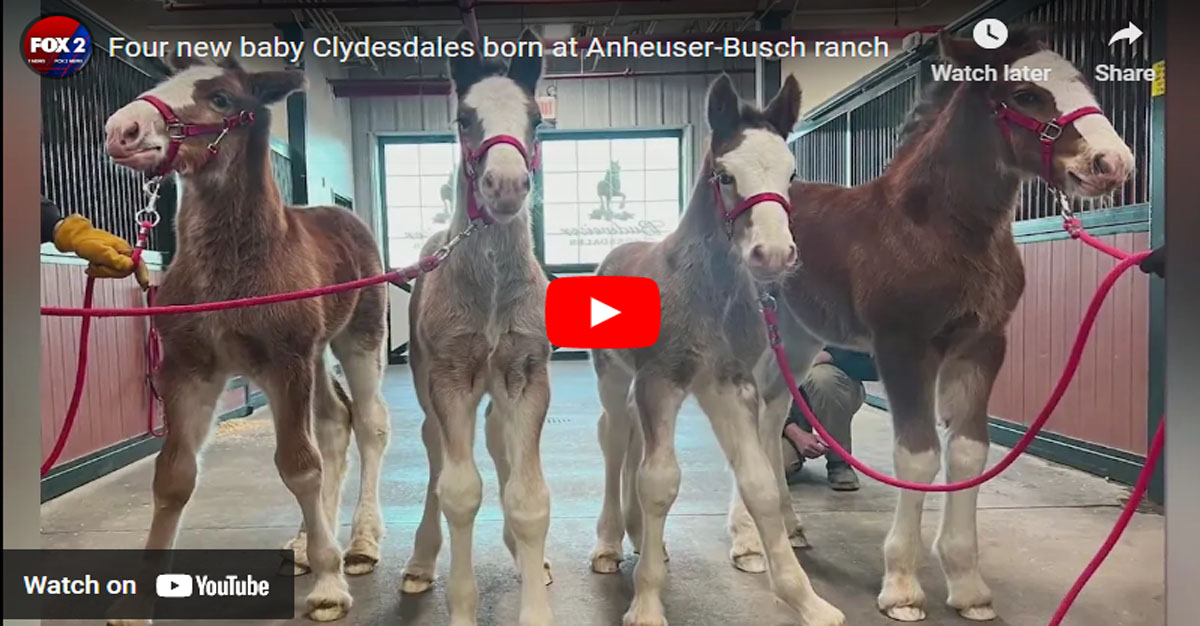 Budweiser Clydesdales Return To Busch Stadium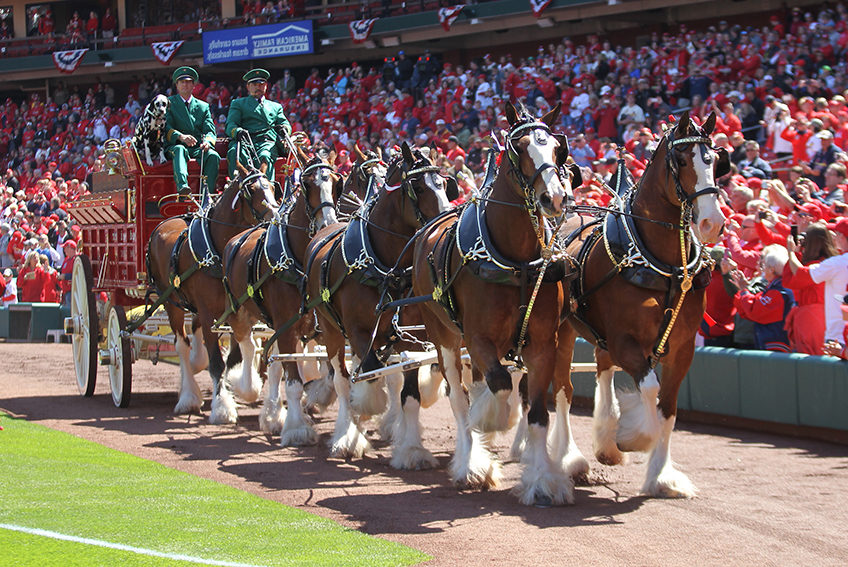 Zante - Partbred Friesian Stallion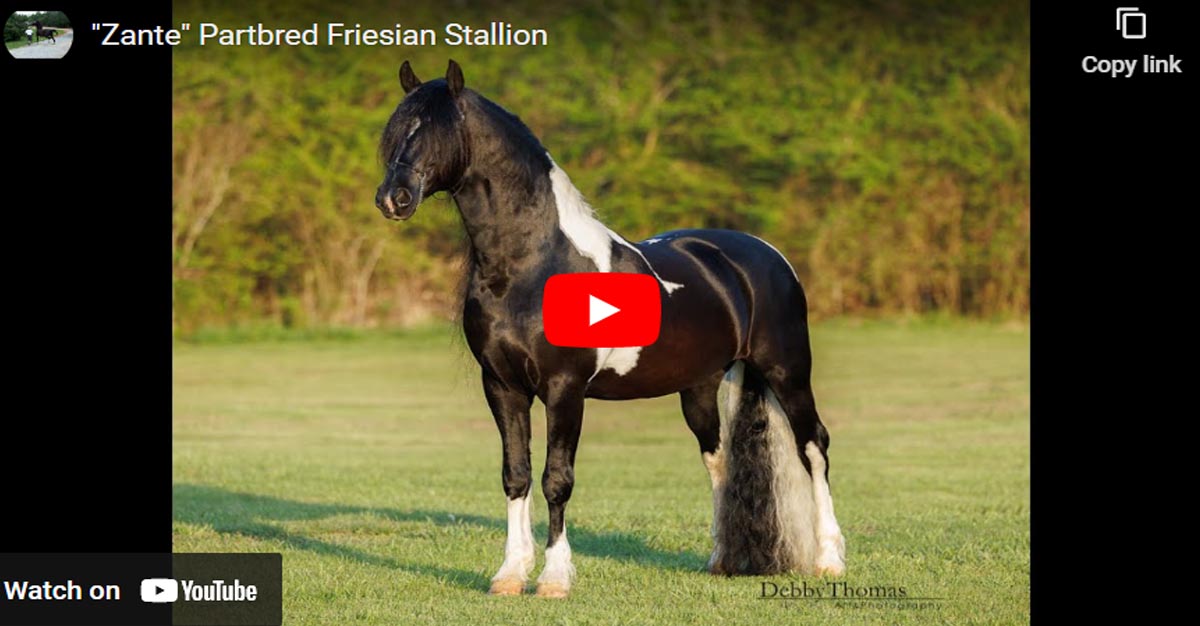 Dressage Cowboy Style - Cowboy Dressage World Finals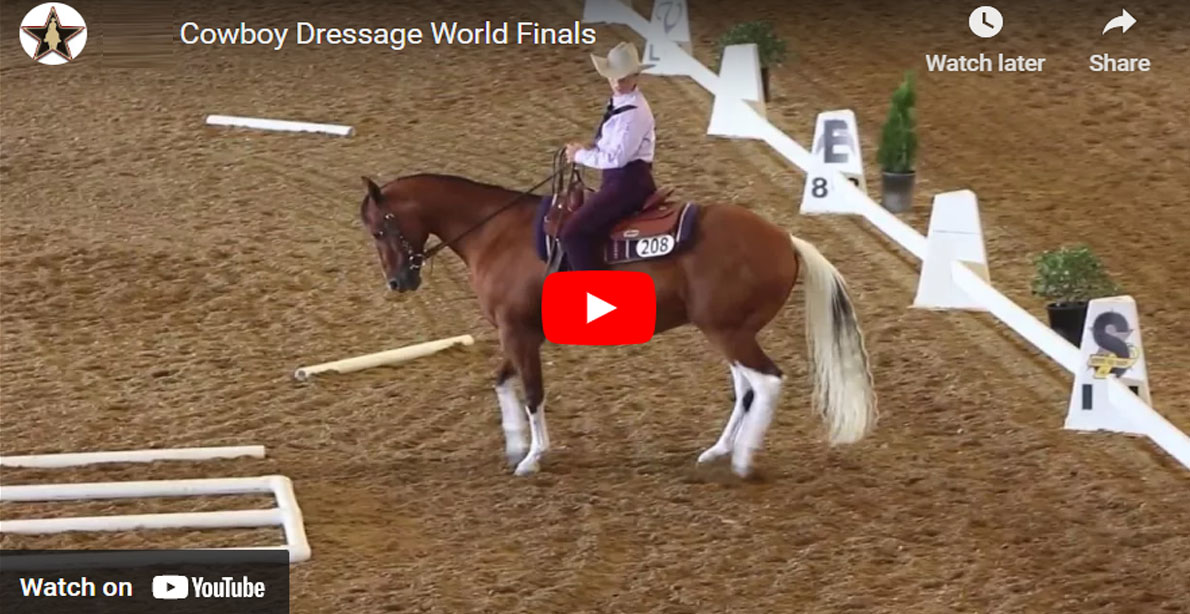 10 Year Old Horse Trainer Works With Abused Horse To Give Her A New Life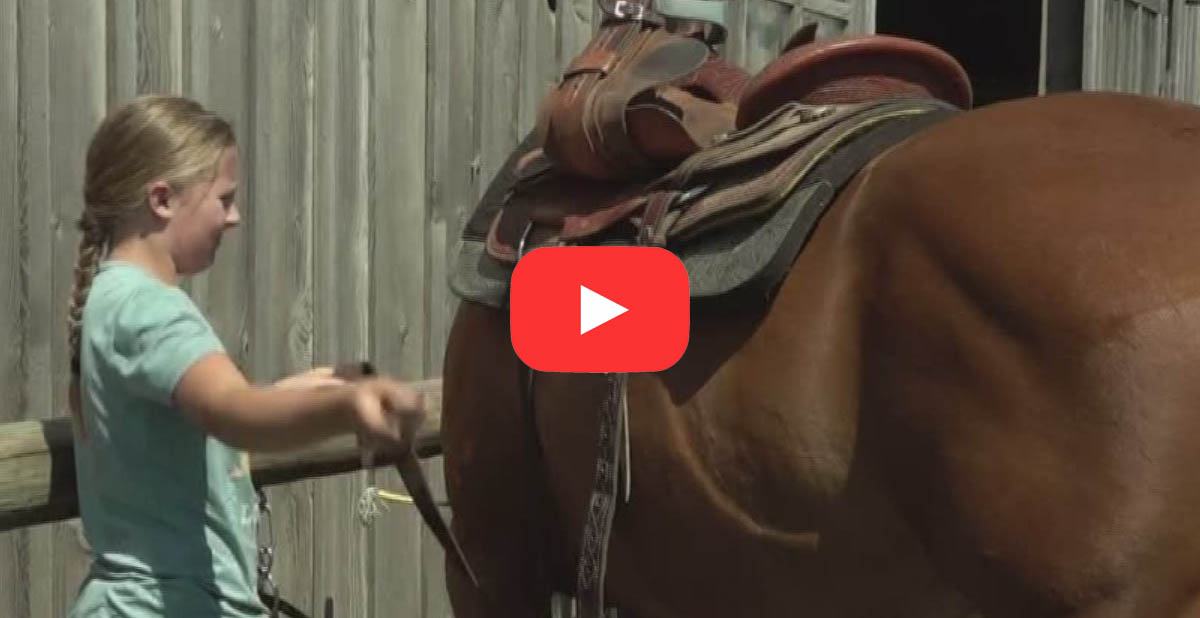 Grass Sickness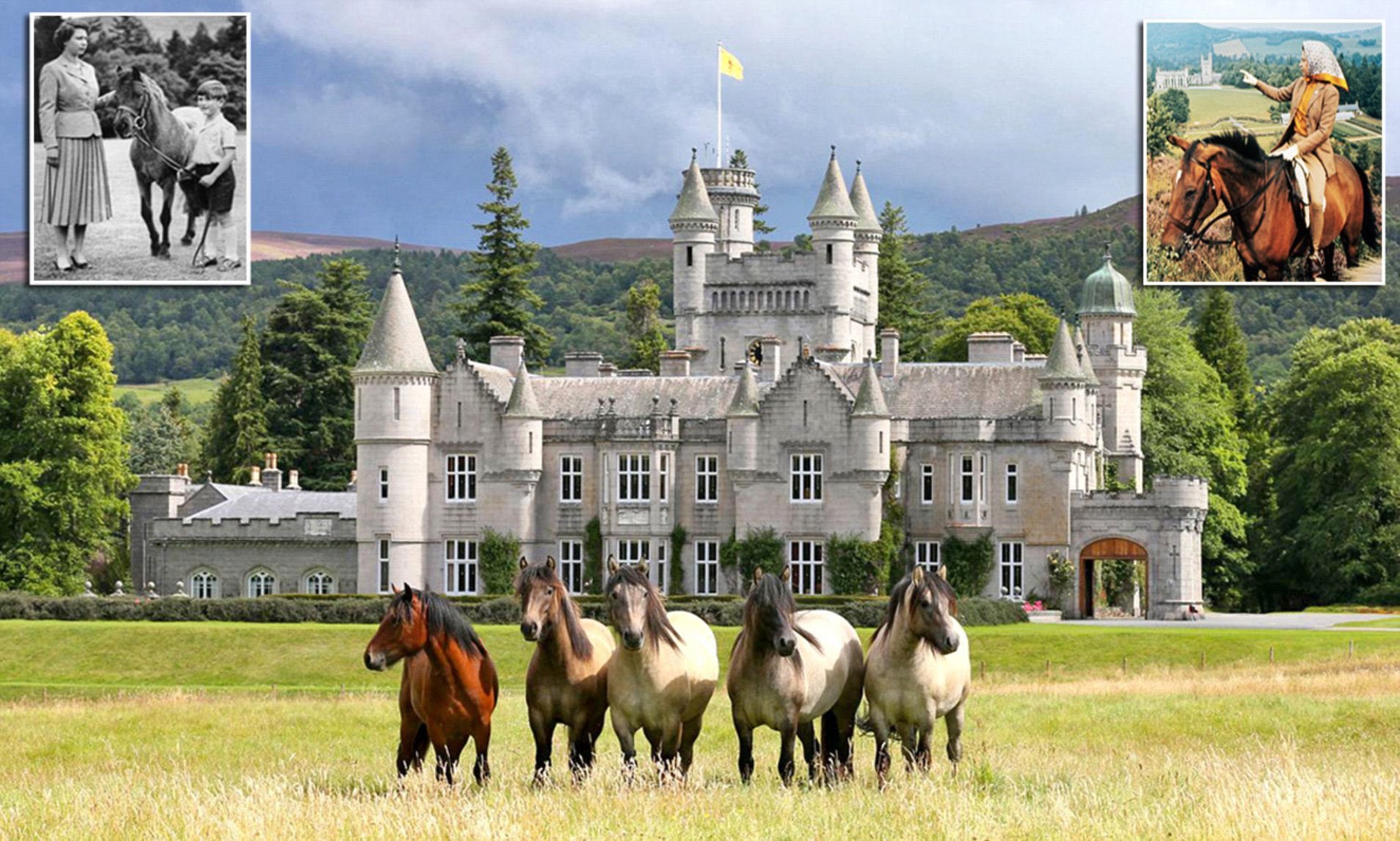 Knabstrupper Stallion Who Overcame 3 Broken Legs and Loss Of His Eye Sight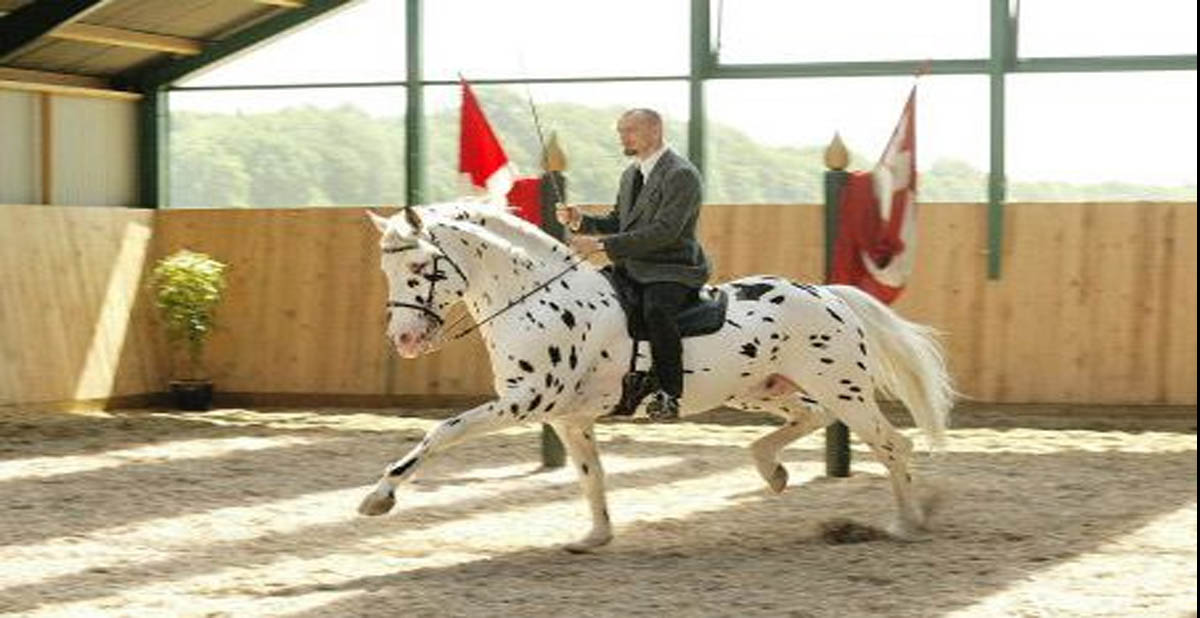 Birth of Lipizzaner Filly Foal, Tenaya @KC Ranch Lipizzaners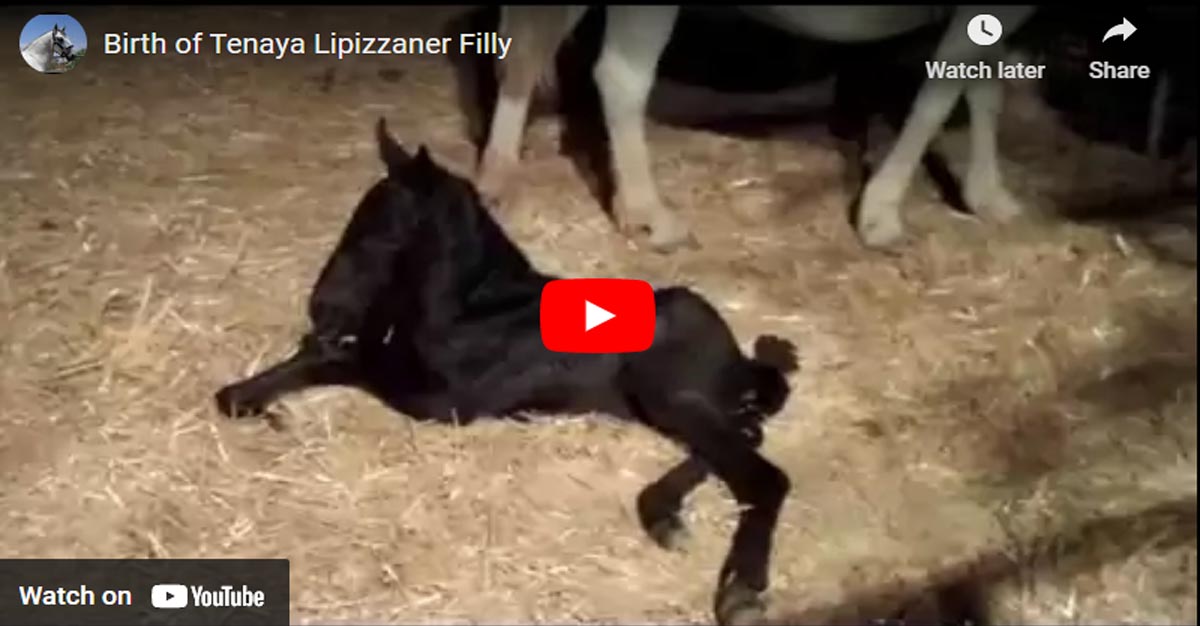 Karolina Wengerek Equine Photography, Stunning Horses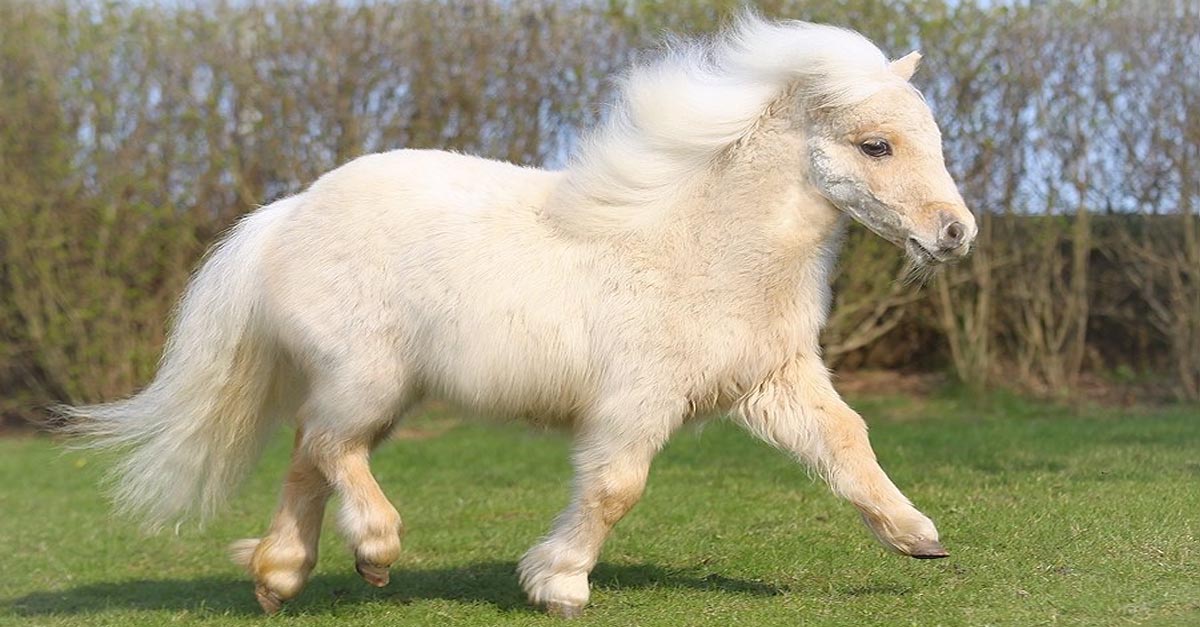 Patrick Swayze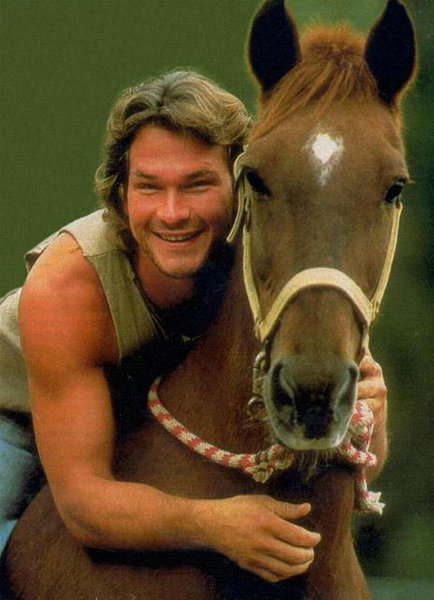 Michaela Redeker - Daredevil Drafts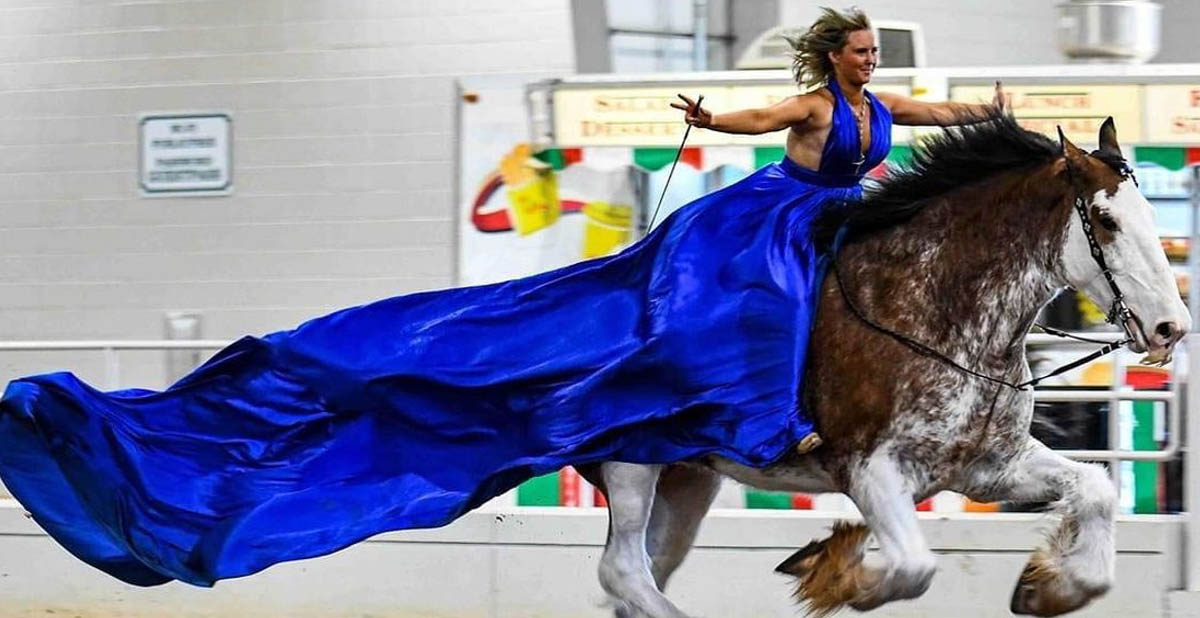 Huslers Deck Of Stars - AQHA Black Overo Stallion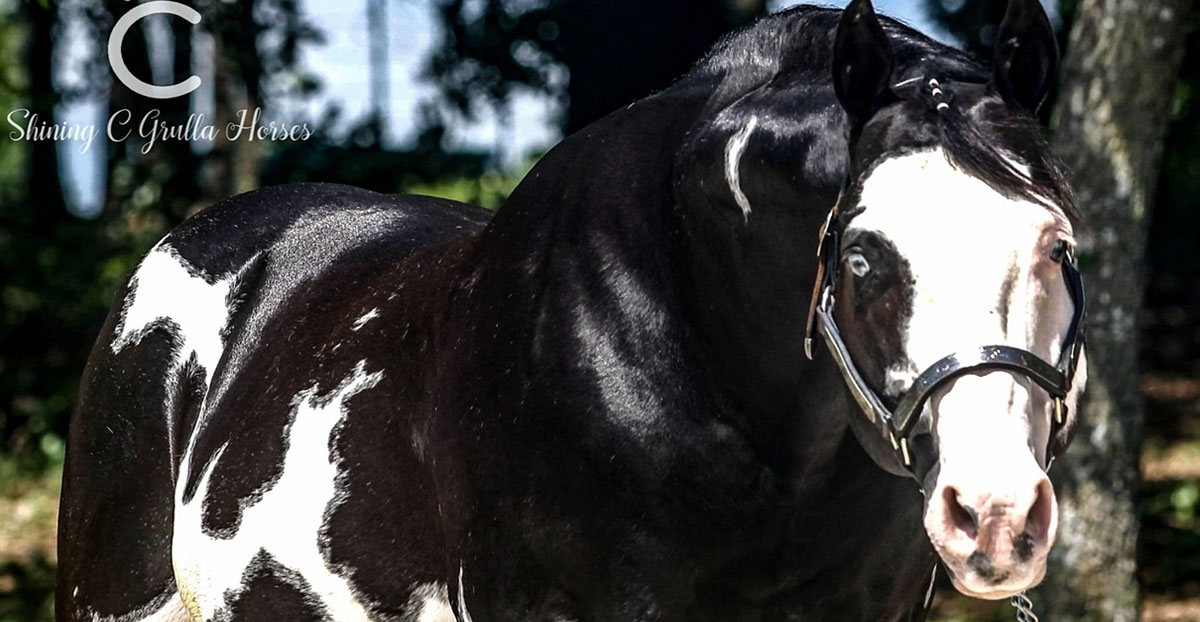 The Most Handsome Horse In The World - @Frederik the Great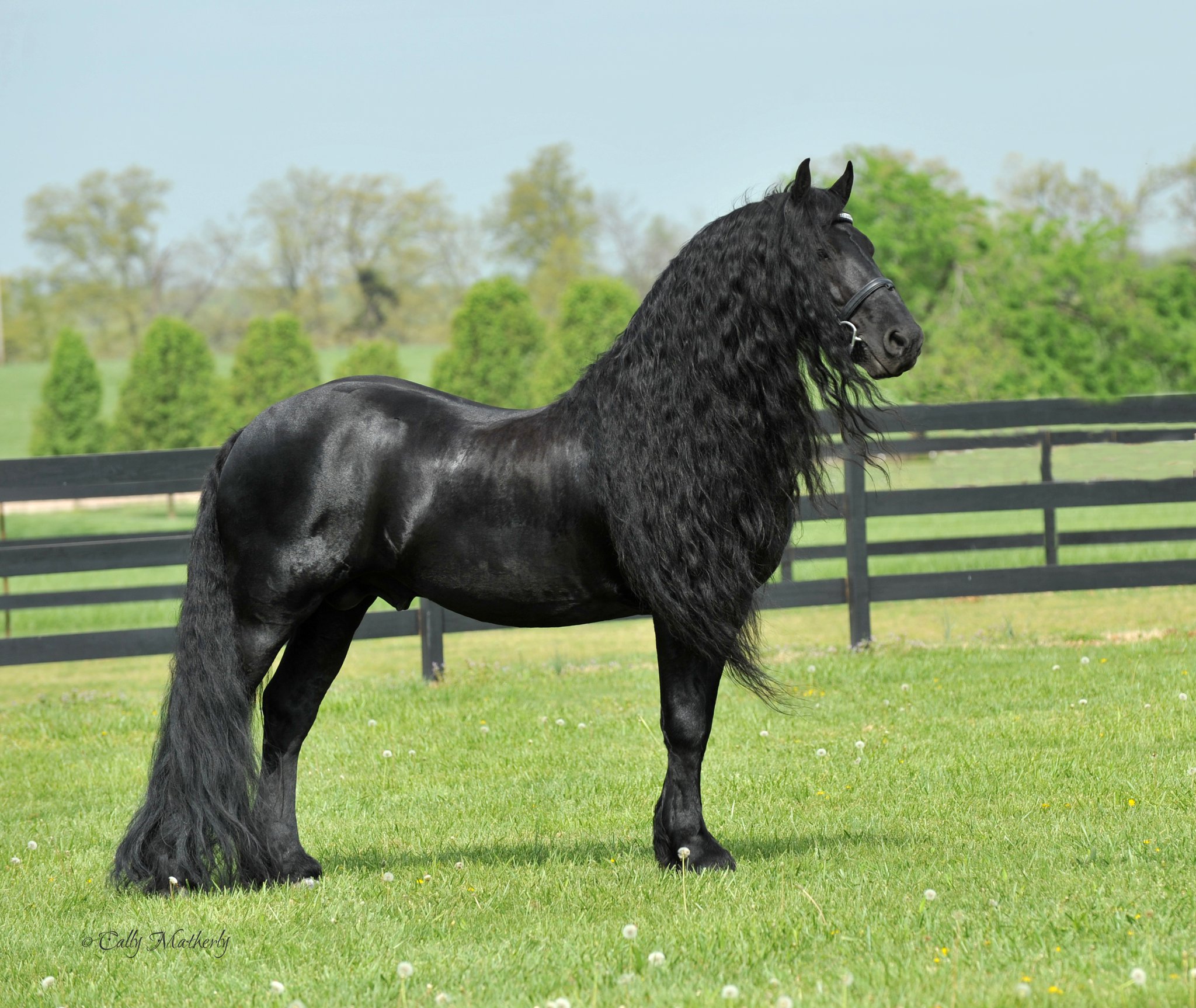 Patrick Swayze at the US National Championship Arabian Show Opening Ceremony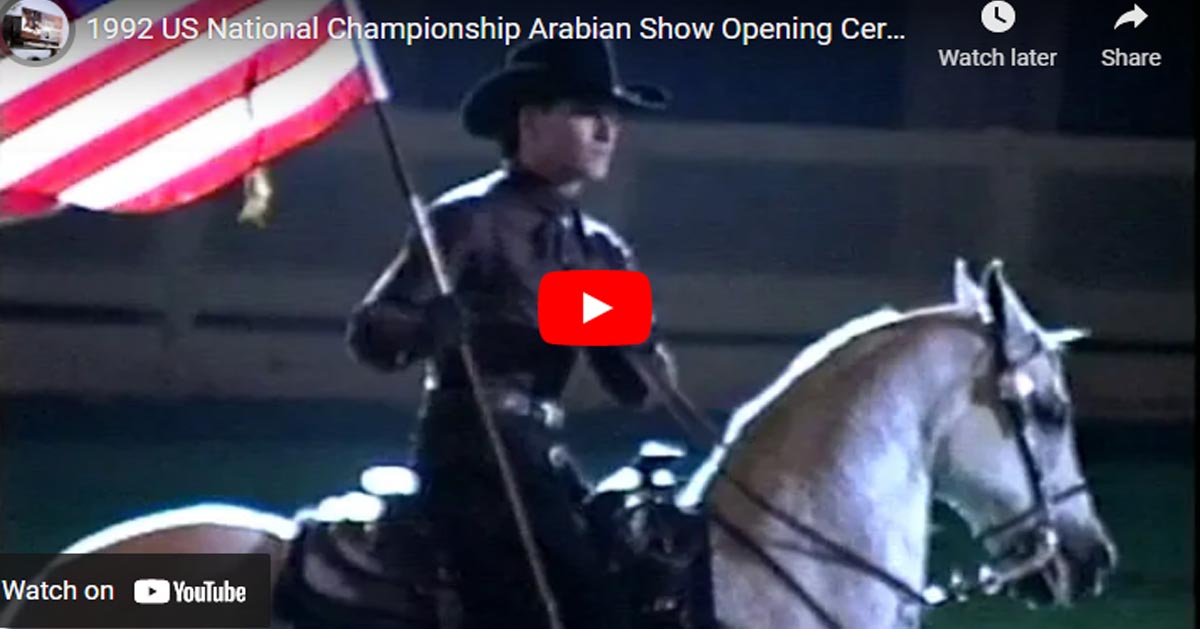 Blackstone Highflyer Supper Excited @Blackstone Clydesdales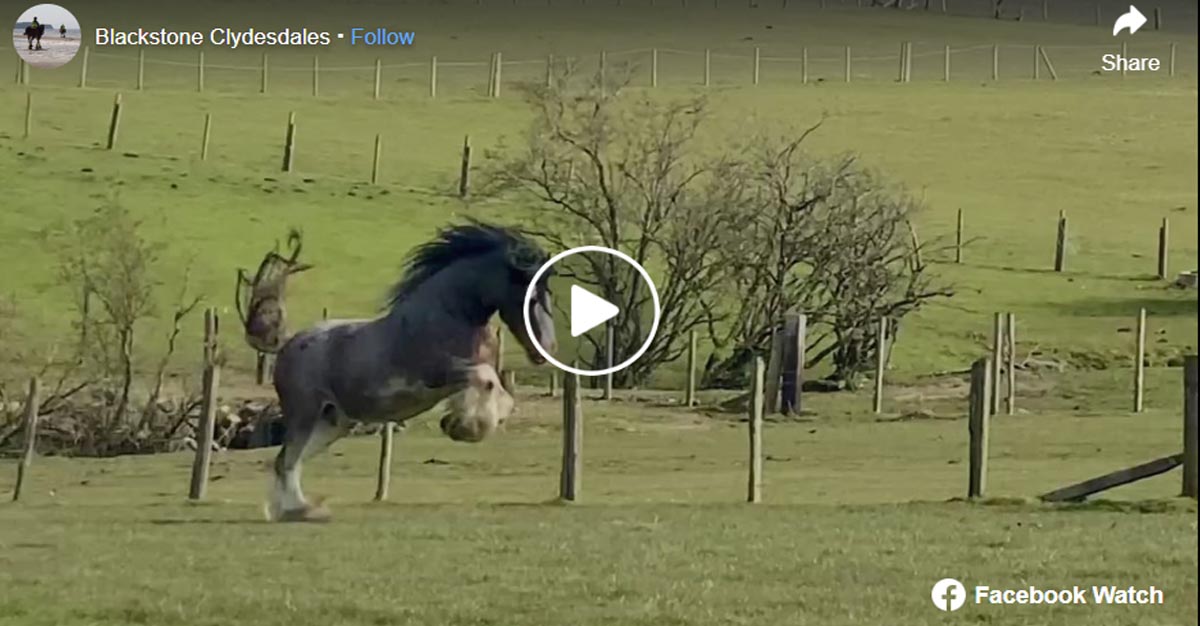 Someone woke up with the grump`s today @Blackstone Clydesdales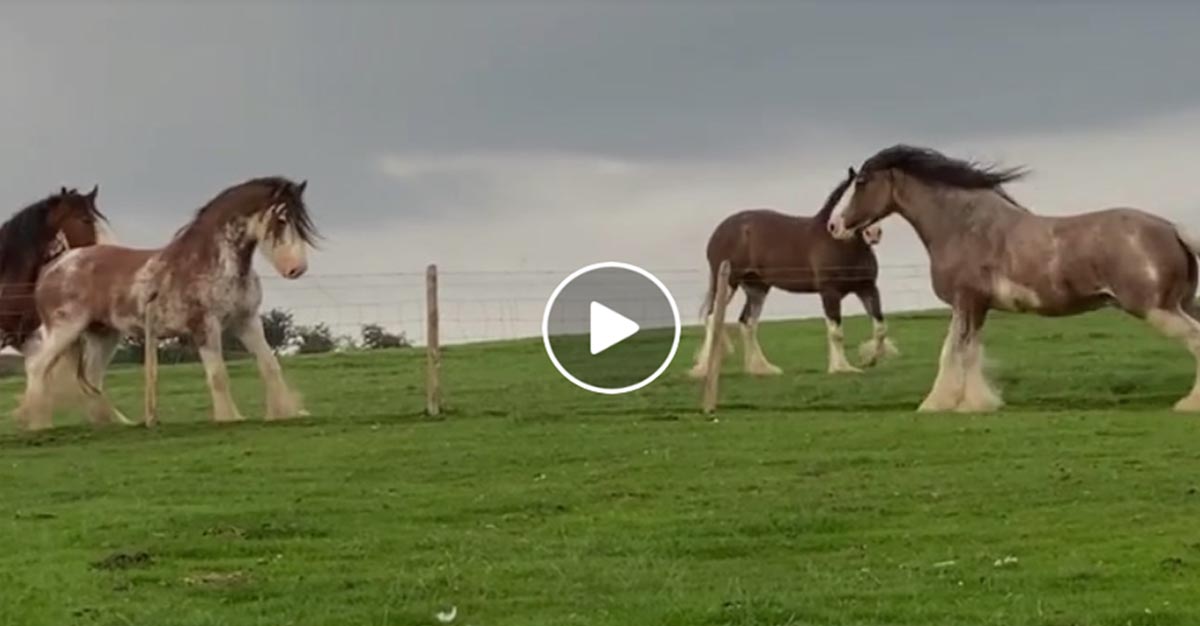 Fabulous Appaloosa Named Rafael de Arbat, Klepper Horse Breed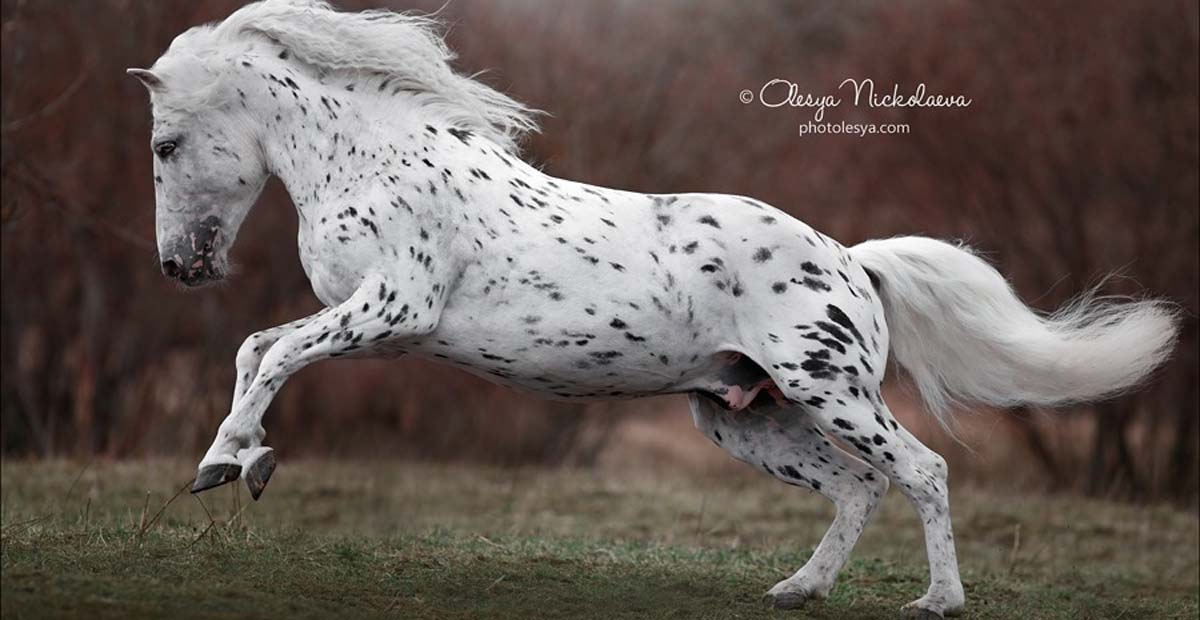 Here`s to a bright future across the country, wherever you are @Anheuser-Busch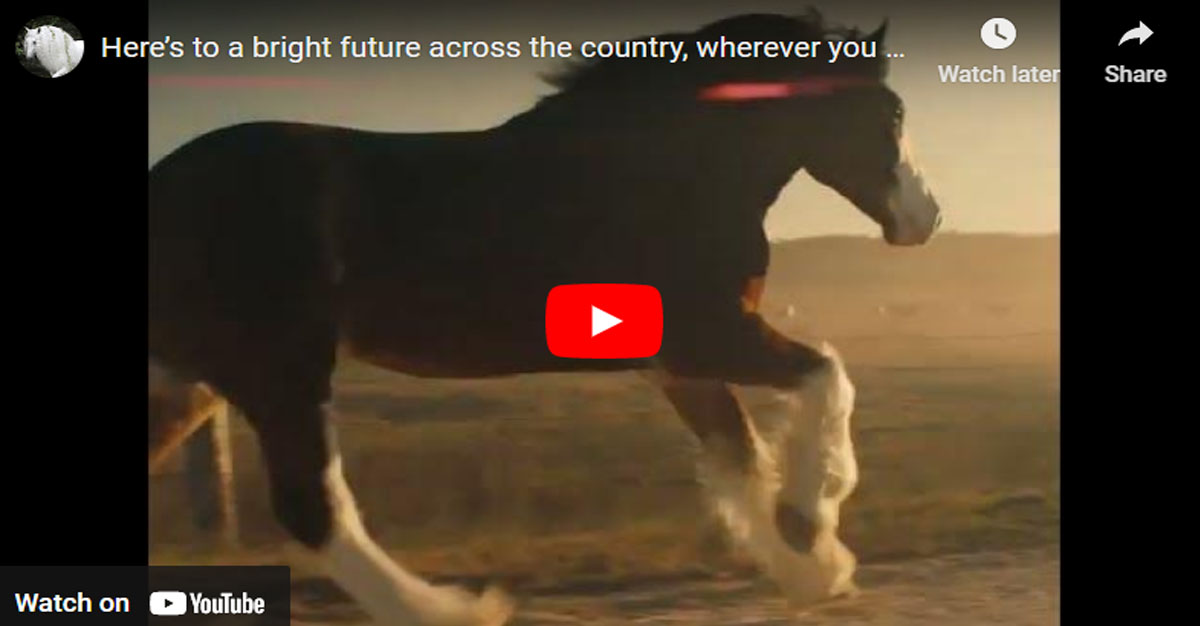 Naughty Pony @Mia Fletcher and Bertie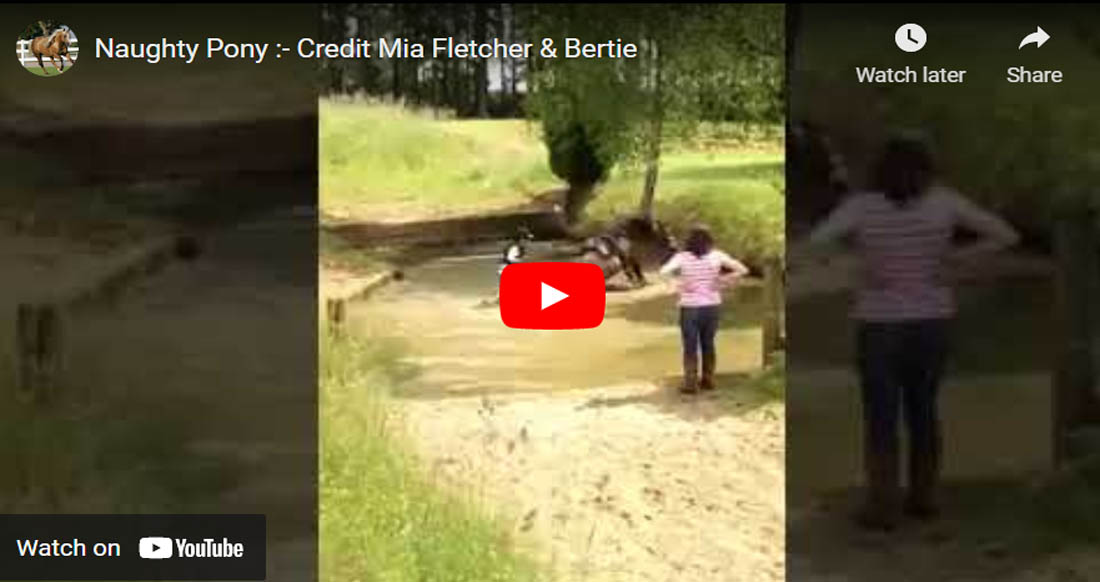 VV King William (Gypsy Gold x Governer)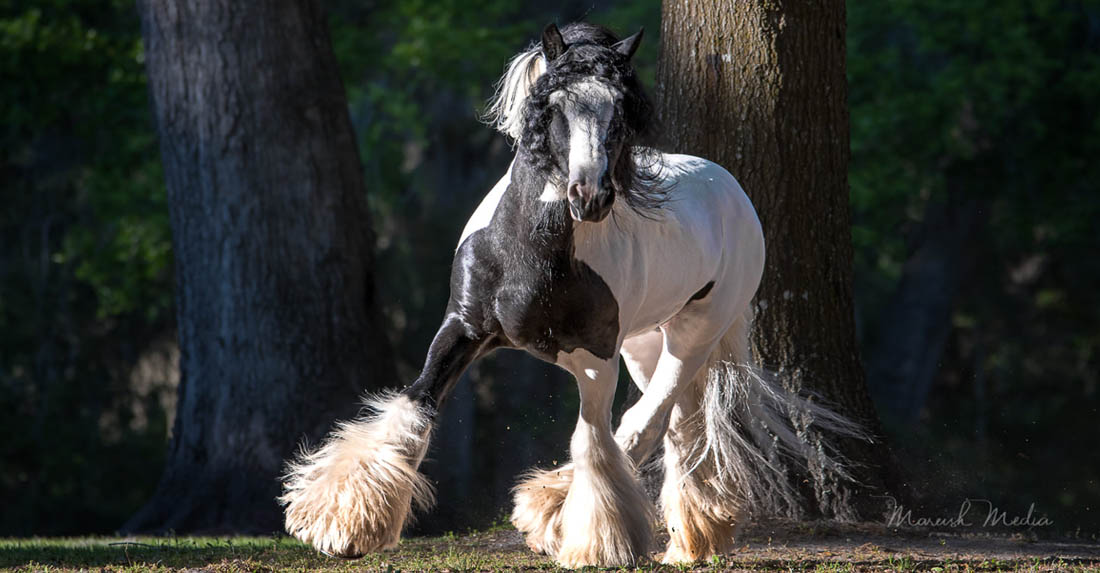 Strait Eclipsed - 2022 APHA Bay Tovero Colt (Thinkin Strait x Laddies Ivanhoe)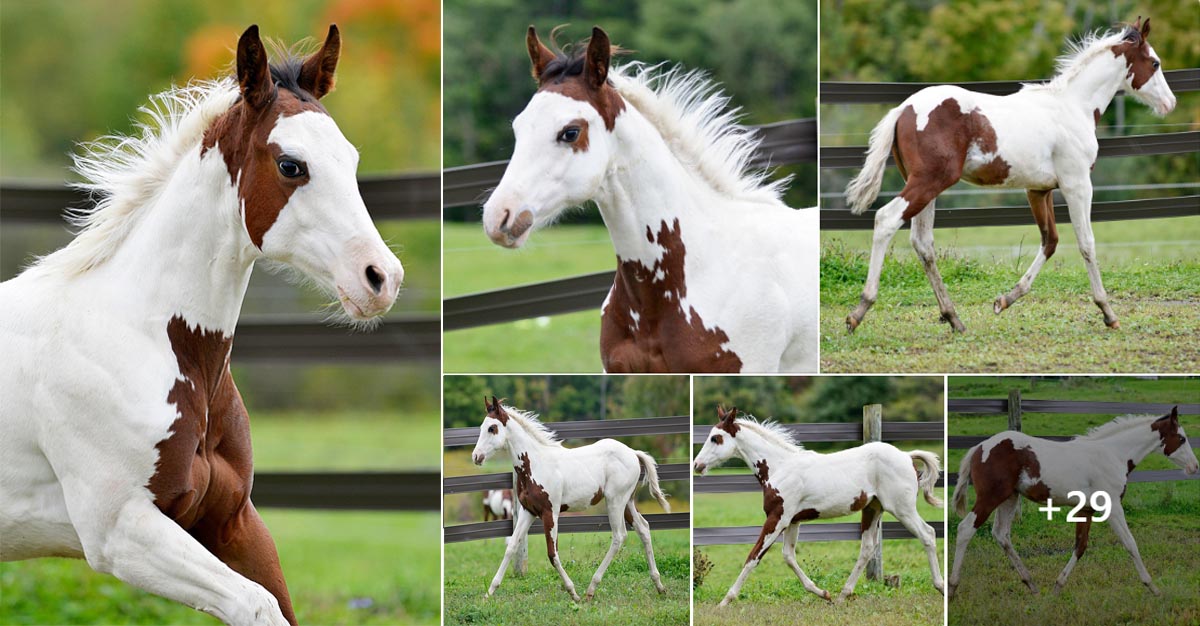 Budweiser Clydesdales in Savannahs St Patricks Day Parade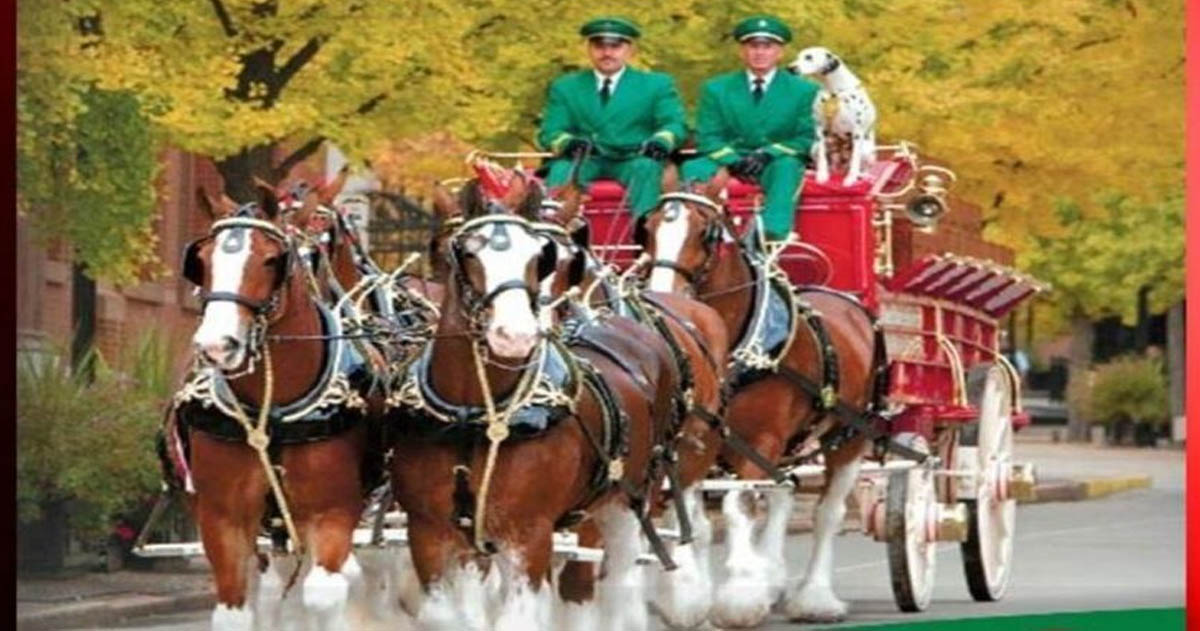 Nearco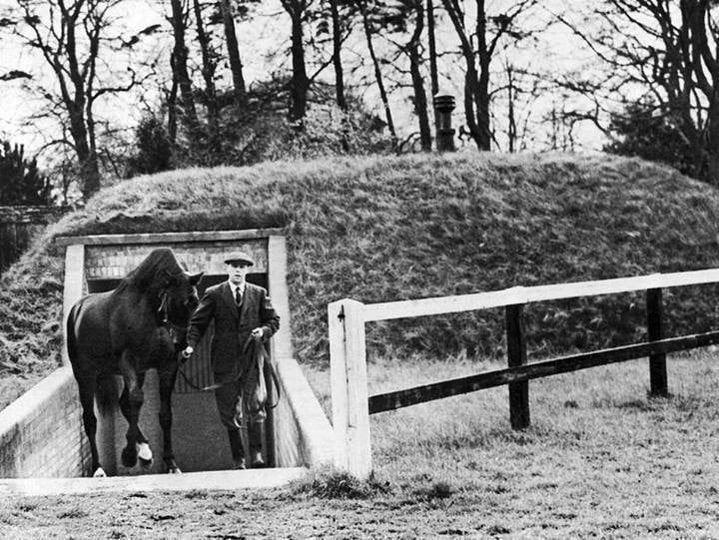 Sean Connery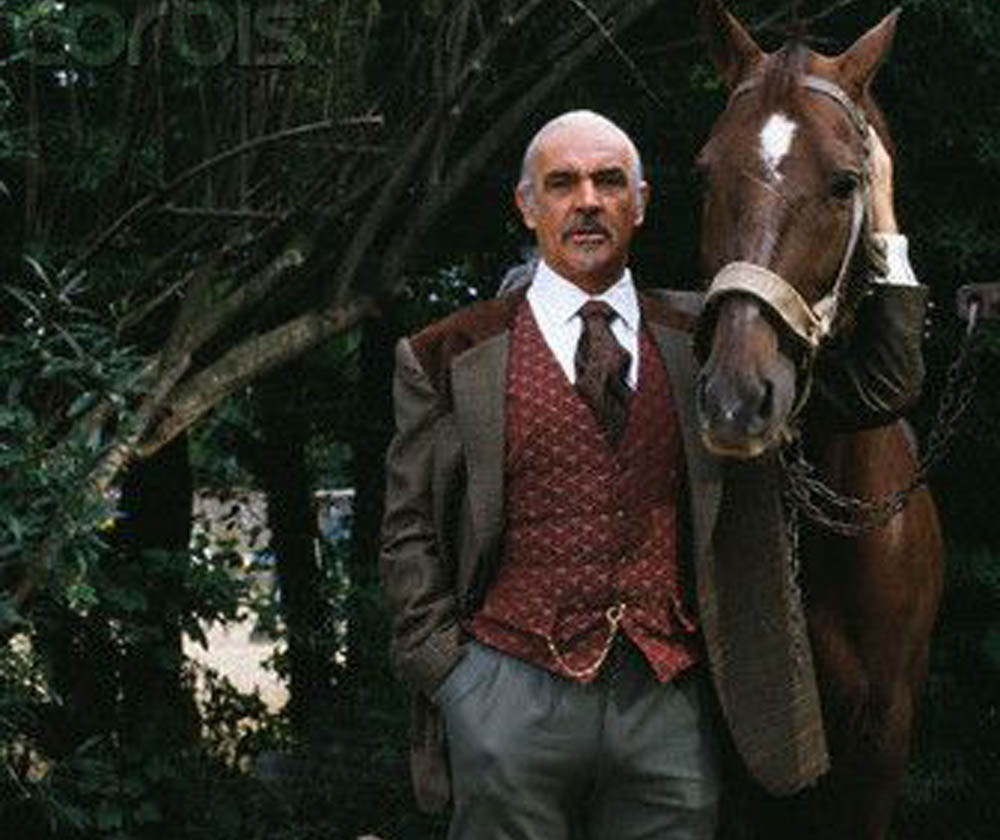 Blitz The Haflinger Foal Goes Nuts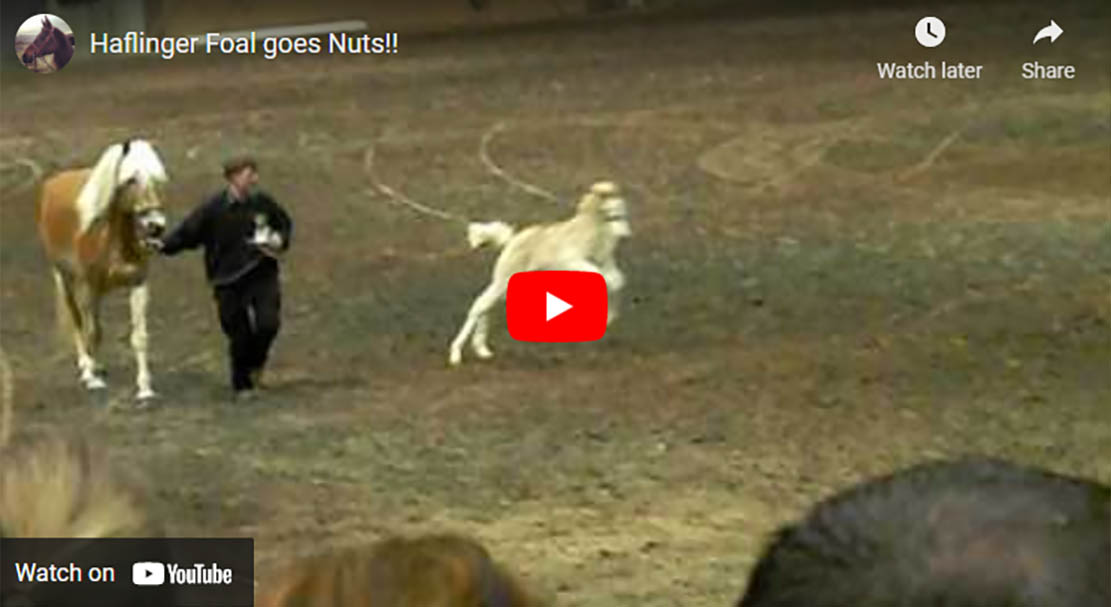 Find Horses For Sale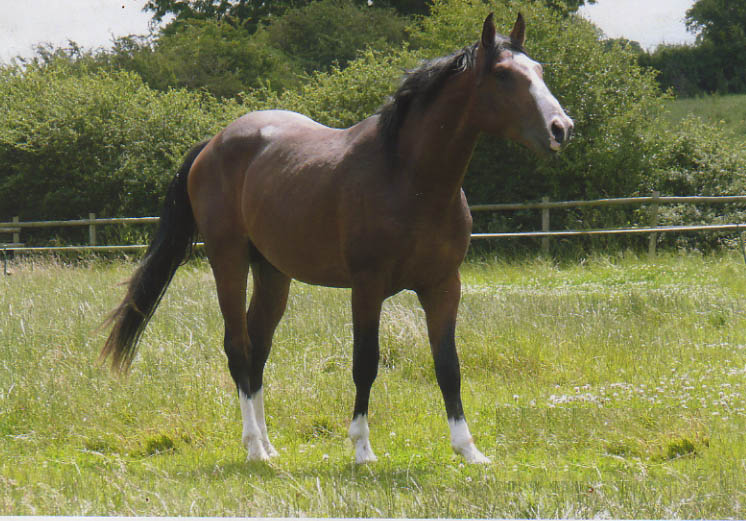 Kauto Star - Horse Racing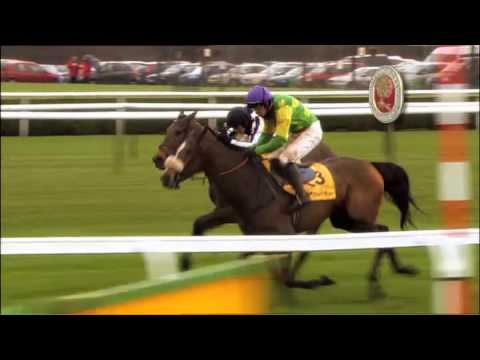 Buy a Racehorse Share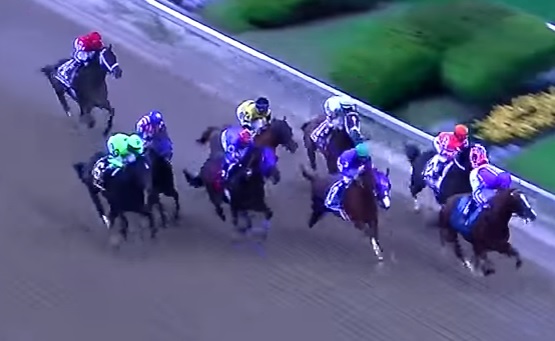 Buy Shares In A Racehorse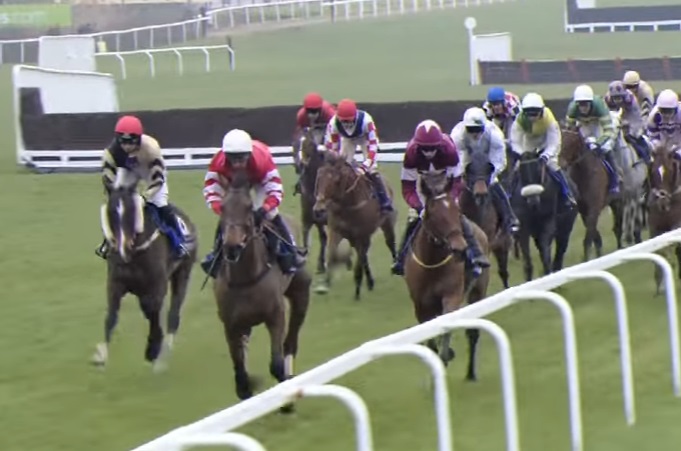 280
| | |
| --- | --- |
| | Stable Express is an equestrian website created to help horse lovers conect and share their love of all things equestrian, if you have an horse story, would love to hear it, please complete the simple online story submission form. |
Here at stableexpress we provide horse lovers all around the world a news source to keep up to date withh all the different equestrian disciplines, horse breeds and equine health news. Stable express is a huge website that in conjunction with our social media reaches millions of horse lovers each month world wide.
Stableexpress focuses on providing all horse owners with an information source for all their equine needs. We provide an online directory and information source for all horse disciplines, breeds, retail, services, events and clinics all around the world. Our community directly relates to and serves thousands of visitors to our social media page on facebook, we hope you will join us. We are grateful to our sponsors, advertisers and supporters. If you are a horse owner, check out our classified section featuring horses, horseboxes, mules, trailers, saddles and other equestrian offerings. We like to think of ourselves as "Your doorway to our equestrian community!"
Stableexpress was created by horse lovers and are dedication to providing equestrian community with all that they need .