Coloured Stallions
The online directory for coloured stallions at stud, advertise your stallion at stud on Stable Express

Coloured Horses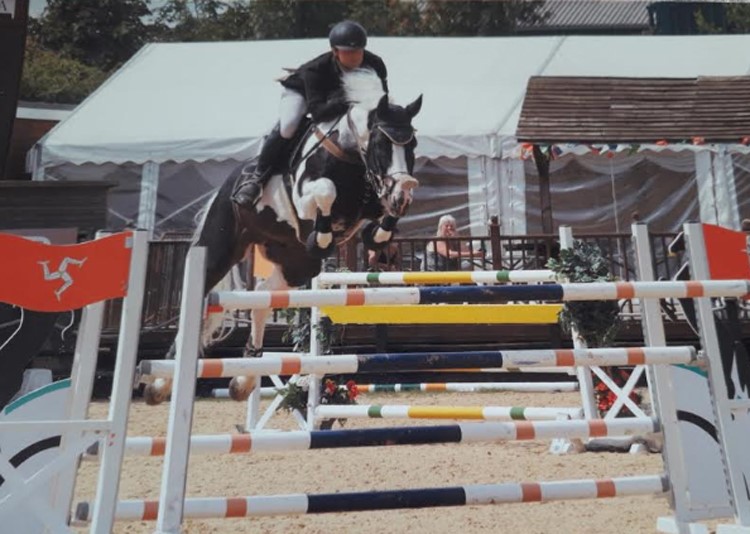 Stableexpress is a one of the worlds leading websites for breeders looking for coloured stallions standing at stud. Browse our selection of stallion below, if you own a coloured stallion and would like to list him on our list please email us at stallions@stableexpress.com.
High Offley Fernando - Coloured Jumping Stallion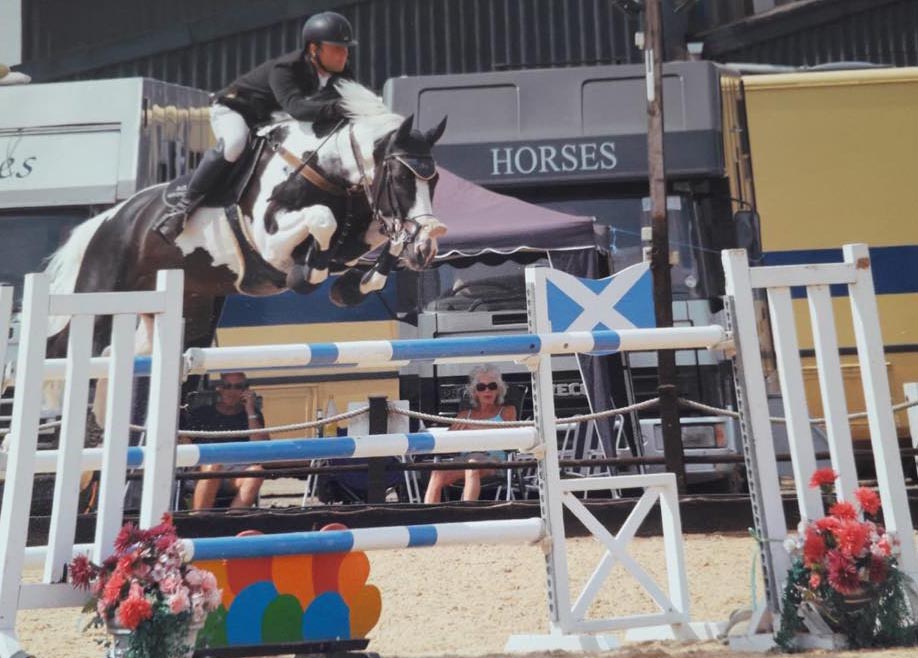 High Offley Fernando is a coloured stallion with an excellent showjumping pedigree as well as proven jumping ability, proven over 1.40m with the scope and aptitude to go further. Fernando is the perfect choice for breeders of coloured horses as well as serious sport horse breeders Fernando is a son of the great European showjumping stallion Kannan who has sired so many great grand prix jumping horses.

His mother-line is Samber which is the best you can get as a coloured sport horse producers, Samber was the first coloured stallion to be approved with the KWPN, Samber can be seen in the pedigree of nearly every coloured sport horse of note.


High Offley Fernando has an excellent temperament and very high percentage of coloured foals, with around 85% of his progeny being coloured mainly out of plain coloured warmblood mares.

For more information on Fernando contact High Offley Stud on 07811 329229 or complete the simple online enquiry form, High Offley Fernando is offered at stud and have fresh, chilled and frozen semen available for shipment all over Europe.

Kannan - Sire Of High Offley Fernando
Kannan is a proven competition stallion who competed at the highest levels of the sport as a young horse he was placed at the world breeding championships, before going on to jump internationally winning the Jardy, Deauville & Chantilly grand prix, Paris-Bercy world cup qualifer and being crowned champion in the French championships. Kannan also represented France at Nations Cup level, being a member of the French team at La Baule & Lisbon. In 2005 Kannan was part of the French team at the European Championships.

As a Sire Kannan is equally as impressive, with many of his offspring competing in and winning grand prix competitions, his offspring include 2012 individual Olympic gold medal winner Nino Des Buissonets ridden by Steve Guerdat, 2015 world champion Paille De La Roque, Oh D`Eole 2012 German nation champion with Marc Bettinger, A Pukachu De Muze, 6 year old champion at the world breeding championships, Quannan R winner of the Fontainebleau four star grand prix with Marc Bettinger, nations cup horse Quorioso Pre Noir ridden by Timothée Anciaume, international showjumper Molly Malone competed by Bertram Allen and many many others.

Kannan has an excellent pedigree he is sired by the great Voltaire who can be found in sport horse pedigrees all around the world, while Kannan`s mother Cemeta is the mother of Nimmerdor who was jumped by Albert Voorn at the highest level and is one of the most influential KWPN stallions of all time.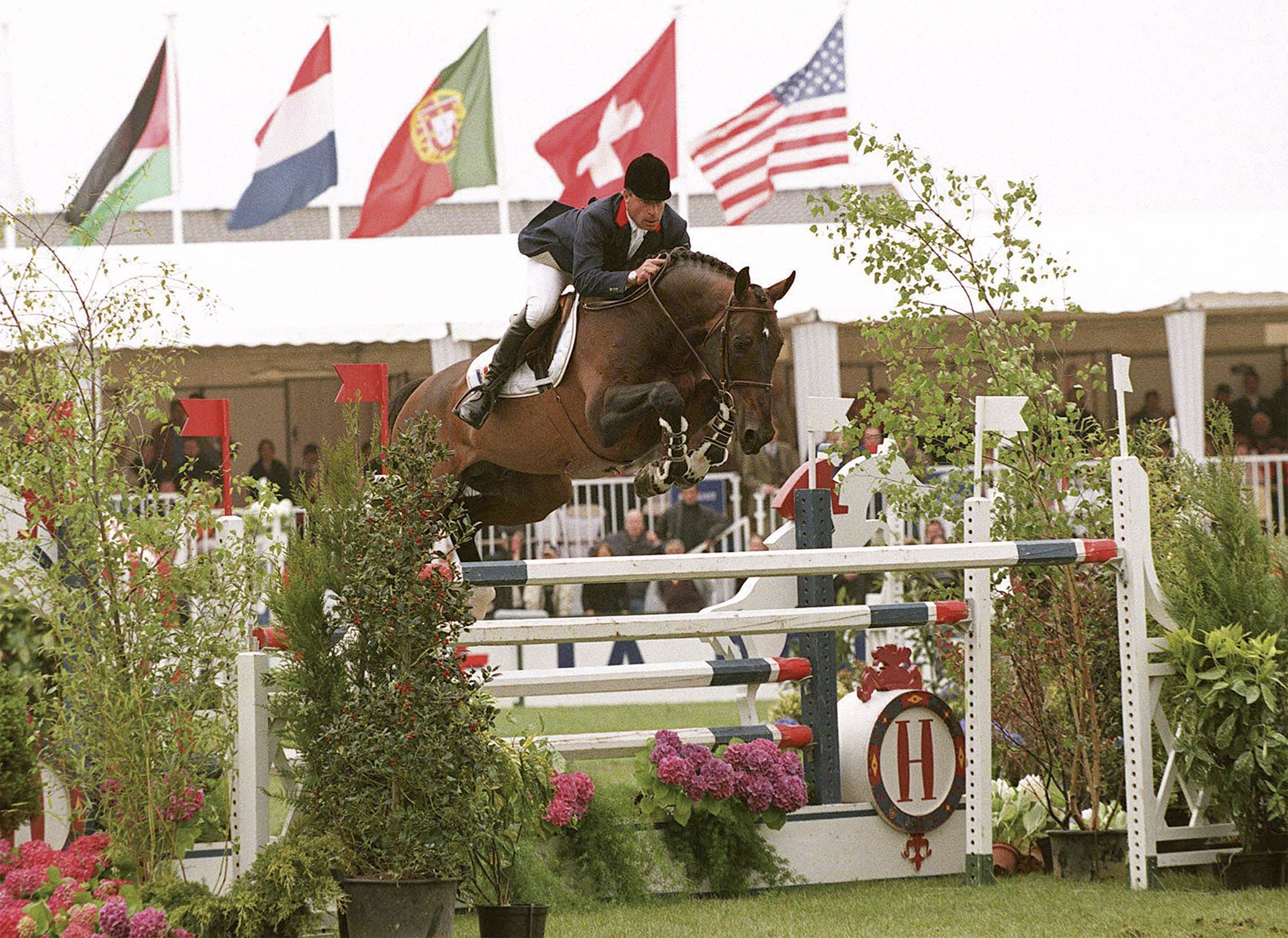 Grand Sire Of Fernando
- Samber - Coloured Sport Horse Stallion
The mother of High Offley Fernando is a daughter of Samber who has truly helped make coloured horses a serious prospect for all the different equestrian sports, Samber himself jumped successfully to 1.30m and also competed in dressage up to grand prix level.

Samber passed his 100-Day Performance test scoring a 10 for character and temperament in his performance test, with an overall of 160.2 points, he gained an A Certificate.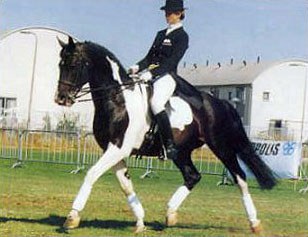 Advertise Your Coloured Stallions At Stud
Stableexpress is an equestrian website that reaches hundreds of thousands of breeders from all around the world, with high rankings on google as well as nearly 400,000 followers on facebook we can help promote your stallion, simply add your stallion or stud to our stallion database by completing a simple form.


2 Year Old Coloured Stallion For Sale
A son of High Offley Fernando, Endeavour has an amazing showjumping pedigree (Kannan, Samber, Voltaire, Nimmerdor, Animo, Alme, Farn, Furioso, Le Mexico, Gotthard), his mother was an attractive jumping mare with plenty of ability who is a daughter of the Olympic stallion Animo.
Endeavour has a lovely temperament and is well handled, he has everything that is needed to be kept as a stallion and will improve any sport horse breeding program, while bringing a bit of colour to your yard. Come and have a look for yourself, we are sure you will fall in love.
Please Call
07811 329229
or email
highoffleystud@yahoo.co.uk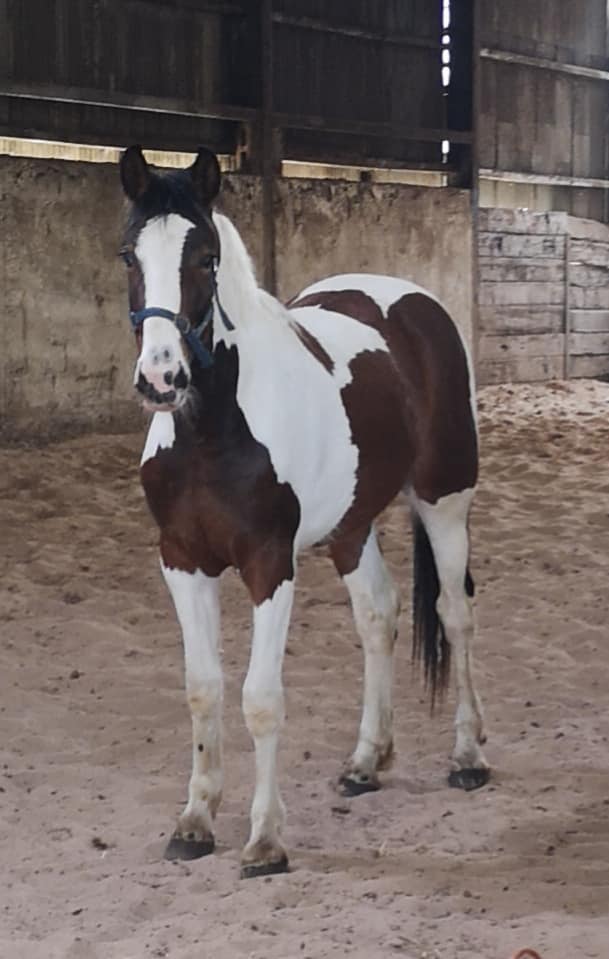 Website Design For Stallions Owners / Stud Farms
The internet is now the starting location for many mare owner looking for stallions at stud, and having a professional website that is attractive and showcases your stallion is of vital importance for any stallion owner. Stable Express are experts at building websites we use our technical knowledge along with that of our love of horses and knowledge of horse breeding and the way equestrian world works. As well as building / re-designing websites we are also experts at getting traffic, we have over 15 years experience in promoting websites to the first page of google, we also have expertise in social media marketing and can help use of 350,000 strong facebook page to promote your website and your stallions at stud. Please Call
0800 0029120
to discuss your needs & requirements
Fernando - Coloured Showjumping Stallion


Proven competition horse jumping in 1.40m | Staffordshire, UK
Fantastic showjumping bloodlines Kannan x Samber
Please Call 07811 329229 or email highoffleystud@yahoo.co.uk

Samaii (Sambertino x Brentano II)


Home bred coloured stallion Samaii, licensed as a Premium stallion & is 30 & 70 day performance tested. He is sire of HOYS & RIHS Champions, as well as licensing Champion stallions, Premium foals & BD winners.

Stud Fee is £550

Please Call 07788 670108 or email cheryl@flaxlion.com
Coloured Dressage Stallion, Night Or Day (Negro x Samber) - Van Olst Horses


, , , ,

The Navigator - CHAPS Graded Stallion


, ,

Barock Pinto Studbook - Barock Pinto Stallions At Stud


, ,

Cassius - Coloured Native Pony Stallion


, , , ,

Coloured Dressage Stallion - Cutsdean of Centyfield


, ,

Skewbald Stallion - Sempers Spirit


, ,

Haike BP54 - Barock Pinto Stallion


, ,

River Field - 12.2hh Coloured Show Pony


, ,

American Paint Horses


, ,

American Paint Horse, Max Tardy, Quarter Horse


,

Colonel Coosader (American Paint Horse - Black Overo Stallion)


APHA WORLD AND EUROPEAN CHAMPION - COLONEL COOSADER - 157 cm, 2000 APHA, HYPP N/N - Black Overo Stallion. Telephone : +49 178 6963388 - info@hengste-steinsberg.de #Paint Stallions #Coloured Stallions,

Coloured Eventing Stallion - Sir Cisco (Sancisco x Arpeggio)


,

Sunrise Cutting Horses


Producers of performance paint horses, +61 402 797 196, dawnoreilly@dodo.com.au

Brassy Acres Paint and Quarter Horses and AKC Miniature American Shepherds


Our goal at Brassy Acres is to breed, raise and show quality APHA and AQHA horses with the best pedigrees you can find. Our horses are all selected for their movement, pedigrees and great temperaments and are bred to World Champions and/or World Champion Producers. Nicole or James Dalton, 7305 North 175th Avenue, Waddell, Arizona 85355, Email: BrssMrquee@aol.com #paint horses

Harris Paint Horses


Full Service Breeding Facility for all breeds of horses and ponies! Tim & Cindy Harris , 27720 Possum Hill Road Federalsburg, Maryland 21632, USA, (410) 754-9566, harrispainthorses@gmail.com #paint horses

Greenbanks Paint Horses


Breeding Black and White paint horses with sound trainable minds, good conformation and beauty as well, 137 Manlys Rd Bessiebelle, VIC, Australia 3304

C Moore Paint Horses


C Moore Paints is home to Gay Bar Lucky Jac, a 2008 bay homozygous tobiano stallion. We strive to raise horses that will excel in and out of the arena. +1 303-814-0955, carriemoore@dissco.net, http://www.cmoorepaints.com/ 10912 Heidemann Ave Franktown, Colorado, US 80116 #paint horses

California Dream Horses


California Dream Horses offers a variety of horse training, lessons and consignments. We use methods from various disciplines to make communication between person and horse unbreakable. +1 916-743-2930, californiadreamhorses@gmail.com, #paint horses

Platinum Paint Horses


Standing APHA Champion and WC/RWC sire, Impressive Proposal and raising APHA prospects. Also raising Bernedoodles and Manx, Munchkin, Scottish Fold kittens. +1 972-636-3629, darla@platinumpainthorses.com, 1210 Buena Vista Rd. Royse City, Texas, USA 75189 ​#paint horses

SLR Paints and Quarter Horses


SLR Paints & Quarter Horses breeds and raises quality Paints, Quarter Horses, Quarter Ponies and Spotted Draft Horses. Available Stallion Services. Dealer in Vitalix Mineral Tubs. +1 780-963-2109, slrpaintsandquarterhorses@hotmail.com, RR 1 Stony Plain, Alberta, Canada T7Z 1C4 #paint horses

Star Mountain Paint Horses


We are small farm located in Laveen, Arizona about 15 min from downtown Phoenix. We are dedicated to producing and showing world quality show horses with exception movement, bloodlines and temperament. +1 602-663-3996, starmountainpainthorses@gmail.com

Rogers Quarter and Paint Horses


Our goal is to bring you your next quarter or paint horse champion. We focus primarily on all around & barrel racing prospects. We occasionally have finished or started prospects as well. We pride ourselves on being honest and dependable. +1 256-740-2826, rogersquarterandpaints@gmail.com 4060 County Road 52 Rogersville, Alberta, USA 3565 #paint horses

Moon Valley Paint Horses


Raising Quality Performance Paint Horses / +1 254-730-0822, mv.ph@live.comm, 3040 FM 147 Thornton, Texas, USA 76687 #paint horses

Volatis Defiant


Graded British Warmblood Tobiano Stallion, Born 2008, Showmaker x Stanhopes Dueka. Competing Advance Medium Level Dressage.

Maxwells Nescafe


Graded BSPA Competition Stallion Warmblood Skewbald
16.1hh HDS 1999 By Maximillian 851 (Swedish) Warmblood by Martini.

Maxwells Nescafe - Coloured Stallion at Stud Lancashire

Solaris Buenno


Coloured Stallion At Stud | Tobiano Warmblood Stallion
Breeding: Umenno x Edking Hill

Promote Your Coloured Stallion


Stable Express is an equestrian website that attracts thousands of horse breeders from all around the world, add your coloured stallion and stud to help promote your stallion and reach a new audiences.

Coloured Foals


Looking to purchase a coloured foal or young horse, browse our equestrian classifieds section to see foals sired from some of the finest coloured stallions and broodmares.

Fernando - Stallion


Showed in hand as a young horse, winner of coloured & sport horse classes. Now jumping 1.40m classes British Showjumping. Coloured Stallion Sired by Kannan.

Elegant Paint Horses


Our mission is to promote the elegance, excellence, and versatility of English performance horses in the Paint and quarter horse industries. elegantpainthorses1@gmail.com #paint horses

C and M Paint Horses


C&M Paint Horses is a family operation in the heart of the East Limestone community of Limestone County Alabama. Founded in 1982 by the Campbells & Moores.

Del Boy V - HOYS Coloured Champion


,

Teun


Teun - Licensed stallion by Samber KWPN

Wee Big Man - Traditional Coloured Stallion


, ,

Utah Van Erpekom


,

15.1hh Beau Diddley - Chaps Graded Stallion


,

Brightbrook Insignia - Homozygous Tobiano Stallion


,

Champagne Silver - 13.2hh CHAPS Stallion


,

Twin Horses - Healthy And Strong


, , ,

Perus Stables - Home Bred Stallions, Holland


,

Blue Eyed, Splash White, Leopard Appaloosa Colt


, , , ,

Samber


Historic Coloured Stallion, Graded With KWPN Studbook
Sire Of A Coloured Sport Horse Dynasty, ,

Pinto Foals


,

Bradleyfield Murphy`s Law - 14.2HH Homozygous Traditional Coloured Stallion


, ,

Classys Star Buck, American Paint Stallion - Roslin Stud, Devon, UK


,

Homozygous Dutch Warmblood Tobiano Stallion At Stud - Solaris Buenno


, , , , ,

Bazaars Texas


Sired by Dallas Brightspark out of an intermediate event mare. Sire of 3* Advanced event horses. Tobiano Coloured Stallion, registered with CHAPS.

Huslers Deck Of Stars - AQHA Black Overo Stallion


, , ,

Smoking Sixcess - American Quarter Horse Red Dun Stallion / Shining Grulla Horse, Texas


,

New-born Twin Foals Only Hours Old


, , ,

Carrigbryne Presley - CHAPs and ICS Graded Tobiano Stallion


,

Looking to breed a coloured sport horse research coloured stallions from around the world with information on legendary coloured bloodlines such as Samber. If you are a stud wanting to promote your coloured stallion to potential breeders please email us at info@stableexpress.com.
Fernando - Showjumping Stallion
Standing at High Offley Stud, natural covering available, chilled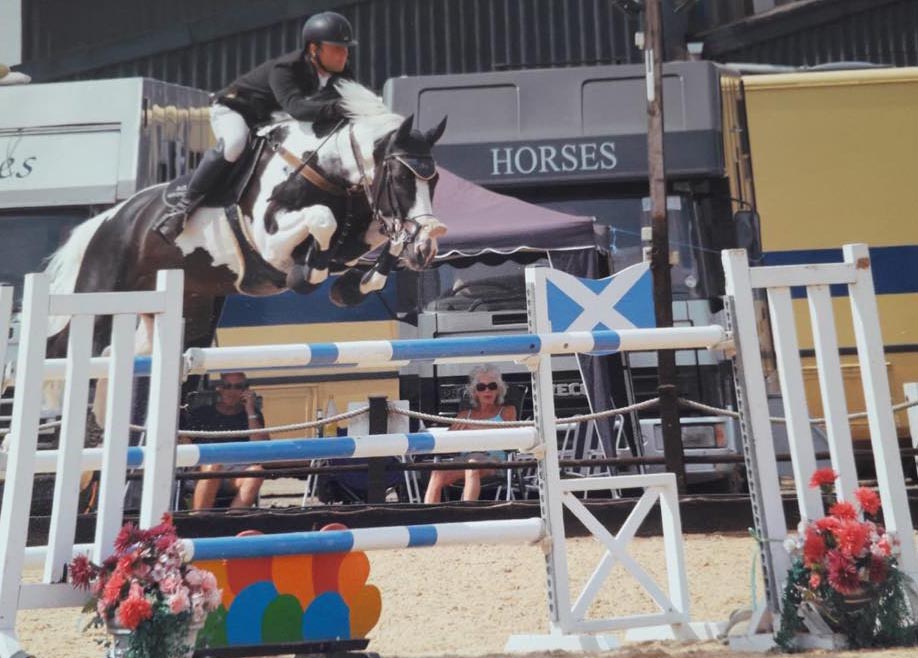 Fernando is an impressive showjumping stallion based at High Offley Stud, with impeccable bloodlines, Fernando is by the world renowned Kannan who is one of the leading sires of all time, progeny of Kannan includes Nino des Buissonnets the winner of the gold medal at the 2012 London Olympics. Other offspring of Kannan includes Molly Malane V competed by Bertram Allen, Quorida de Treho jumped by Romain Duguet and Diva II with Ben Maher amongst many other grand prix showjumpers.
The Mother of Fernando is a daughter of the legendary coloured stallion Samber who was the first coloured stallions to be approved by the KWPN studbook and became a leading sire of performance horses.
Fernando is an eight year old stallion with an impressive jumping technique and loads of scope and power, he is competing at 1.40m and is regularly in the money, he has had a limited number of mares and is producing some excellent coloured sport horses for the future, some of whom can be seen at High Offley Stud, to book an appointment to come and see Fernando please.
Call: 07811 329229 - Email: highoffleystud@yahoo.co.uk
Below you can watch A video showcasing High Offley Fernando.

Sire: Umenno
His sire Umenno is a coloured stallion who competed successfully as a showjumping horse, Umenno a son of Wellington who stood at the world famous VDL stud in Holland, Wellington jumped up to grand prix level and has produced many excellent progeny that includes Glennridge, Farrington and Emillion all of which competed at grand prix level in the showjuping arena. Dam of Umenno is Evelien who is full sister of Sambucco B who is one of the leading coloured breeding stallions in Germany.
Dam : Edwina
A KWPN dutch warmblood, who is a daughter of tobiano stallion Edking Hill who was a showing stallion who won the Supreme Champion in Fife and the Supreme Champion Coloured Dabbs Spring Show and was placed 2nd in the CHAPS HOYS ridden qualifier Royal Lancs and Yorkshire.
For more information on Solaris Buenno please Call : 0044 (0) 759 0813 509 Evenings 0044 (0) 1786 825 768
Art Deco
Art Deco was a colored stallion imported to the USA as a four year old by Silverwood Farm, after 26 years attracting mares and competing up to grand prix level dressage with rider James Koford, Art Deco passed away at the age of 30 in 2013 having made a huge impact to colored warmblood breeding in North America.
As with many warmblood stallions that are colored Art Deco is a son of the great Samber, who was such a breakthrough stallion for coloured horses in sport horse breeding. The motherline of Art Deco is Trait D` Union a successful Trakehner stallion.
More information on Art Deco as well as other coloured stallions at stud in the USA can be found at http://www.silverwoodfarm.com/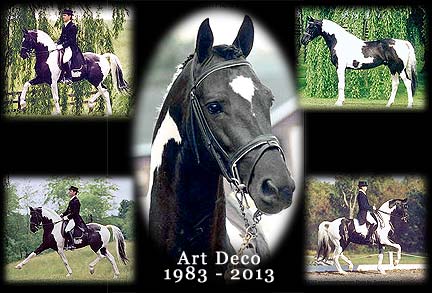 Palladio
Palladio is a colored sport horse stallion with an exceptional pedigree, sire Caletto I is one of the top breeding stallions in the world. Caletto I won a team bronze medal at the 1983 European championships, besides Palladio progeny of Caletto I includes the great Cantus who is himself one of the worlds leading sport horse sires. The mother of Palladio is yes another daughter of the great Samber who is so influential to coloured breeding in the many different equestrian disciplines.
Born in Holland, Palladio was imported to the USA by Crestline Farm. Palladio was successful in both the showjumping and the dressage arena, successes include winning the evergreen classic international hunter Derby and the $3500 Bunny Coffin Working Hunter Classic. Palladio has good movements and also done very well in the dressage ring. For more information visit http://www.crestlinefarm.com/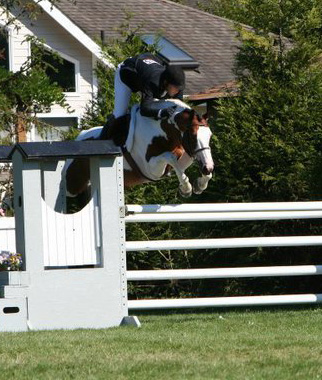 Samber - Dutch KWPN Stallion
Many people consider Samber the most influential coloured sport horse stallions in the world, born in 1976 Samber was the first coloured stallion to be approved by the KWPN studbook, passing 100 day performance test scoring 10`s for temperament and character.
Samber was a duel purpose stallion and competed in both dressage up to Advanced and jumped up to 1.30m, Samber was a popular choice for breeders and produced many outstanding coloured horses that competed in a number of different equestrian disciplines, in todays sporting world of performance horses if you see a coloured horse in the arena it is a far bet that it will have Samber somewhere in its pedigree.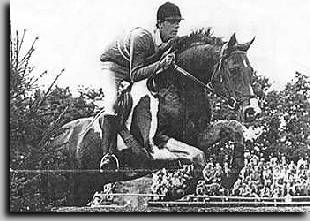 ACADO | BANJO HACKETT | BAZAARS TEXAS | JOSHUA | KACHINAS LUTHER | KAREL S | LIGHTNING | JJs PRIDE | MARSHWARRIOR | CUTSDEAN CENTURIAN | CZAR | HINDLES RAZZMATAZZ | HONEYBROOK ZULU | GLENHILL GOLD | FERGUS THE BOGEYMAN (Penmawddwy Stud) | STANHOPES DUEKA | DAYDREAM | THE PICKPOCKET | THOMAS OF GIVENDALE | TRAVELLEN MAN | WHITSON REDCARR | THE SCOUNDREL | TAKE THAT | SPRINGHILLS BALLY IMAGE | SPIDER | SHANTAINE AN SPARTACUS | SAM MIGUEL | ROMANY PRINCE | NO MORE MR NICE GUY | HERMITS STORM CLOUD | GITANO SINCERO CABALLERO | FISTFUL OF DOLLARS | BRIARDALE HOLLING KING | APOLLO II | PRH Nonkonformist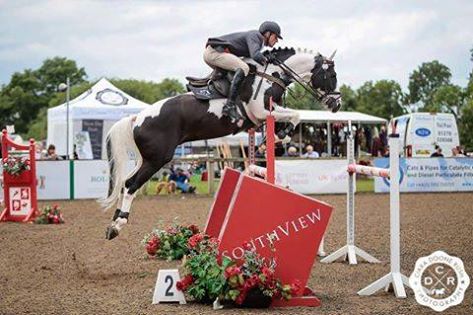 Browse through coloured stallions at stud from the UK, Europe, USA and the rest of the world. From coloured sport horse stallions through to native breed coloured stallions.
Jake Telford - USA - Reining / Northern Metallic & Jake Telford - CHCA Mid America Open Bridle…
Read More
Pferde Stud - Allbany

Born 1998 Allbany is a Tobiano coloured sport horse stallion, below you can watch a video of Allbany in action. Located in Buckinghamshire is a great choice for coloured horse breeders.

Nute

Nute (Sacramento song xx x Merengo, 1976, Mare)
Born in 1976 Nute is a Holstein mare sired by thoroughbred stallion Sacramento Song xx out of the mare Hulane, who is a daughter of the stallion Marengo. Sacramento Song xx is an important thoroughbred sire is an important horse imported into the holstein breeding society, greatly helping the breeding of the modern holstein sport horses of today.
Nute (Miocamen xx x Gelsomino Dello Ionia, 2002, Mare)
Promotional Pens
- promotional pens for your promotional marketing of your business, website or event Our promotional pens are high quality!
Great engraved brass promotional pens at the price of plastic pens. These heavyweight brass pens are laser engraved in Gold. Barrel is made of solid brass with a lacquer finish. The metal clip and trim is electroplated in Gold.
A Lot About Luey

A skewbald stallion based at Langaller Farm, a son of Lostock Huntsman, his mother was a coloured mare named Polly V who was an advanced event horse before becoming a brood mare. his sire Lostock Huntsman who competed in numerous equestrian disciplines that included showjumping, dressage, eventing and showing, with an excellent temperament Lostock Huntsmen also had a season hunting with the Meynell.
<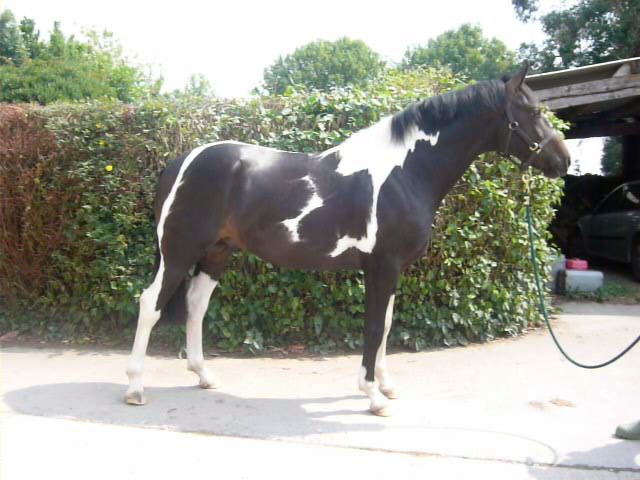 Camalsa Patrick

A native pony stallion, 13.2hh with a short compact body with an attractive head, a successful showing stallion winning at the Great Yorkshire Show, Stanhop show, Eggleston show, and coloured champion at the Weardale show. Camalsa Patrick shows both under saddle and in hand, is also broken to harness.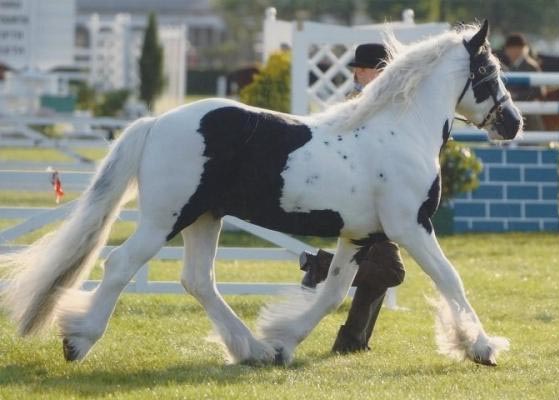 Coloured Stallions At Stud

Appaloosa Horses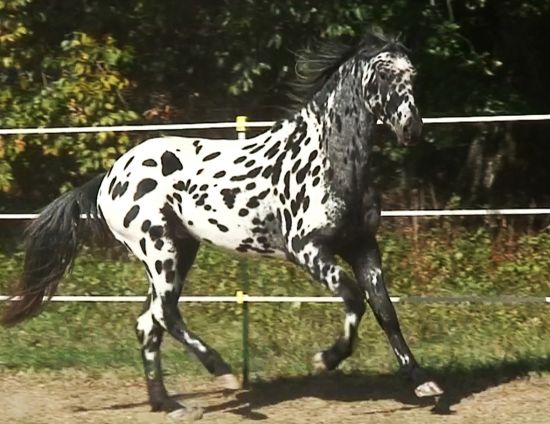 Coloured Horses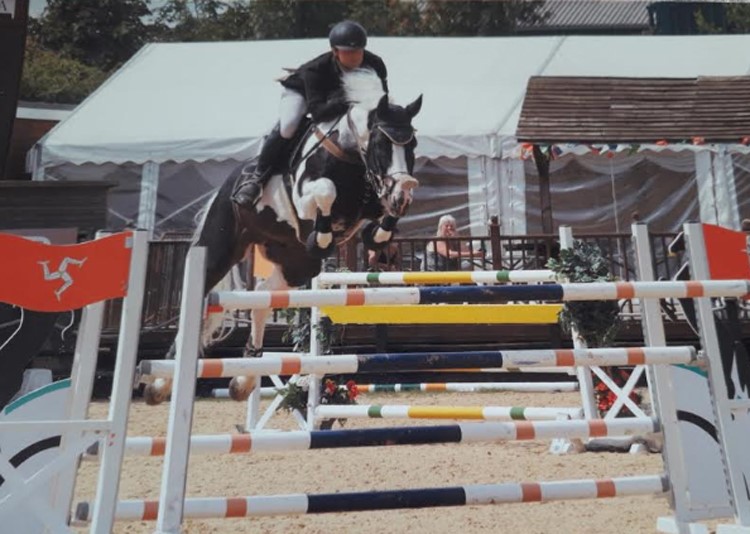 Coloured Foals - Black and White / Brown and White Foals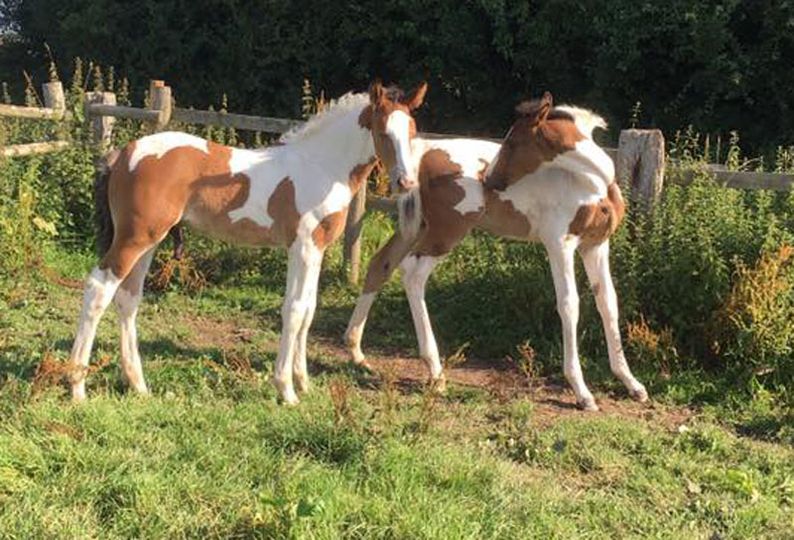 Homozygous and Heterozygous Coloured Horse and Pony International Sires
83 year old Judith Hubbard, her Appaloosa gelding named Leonard is more than just a horse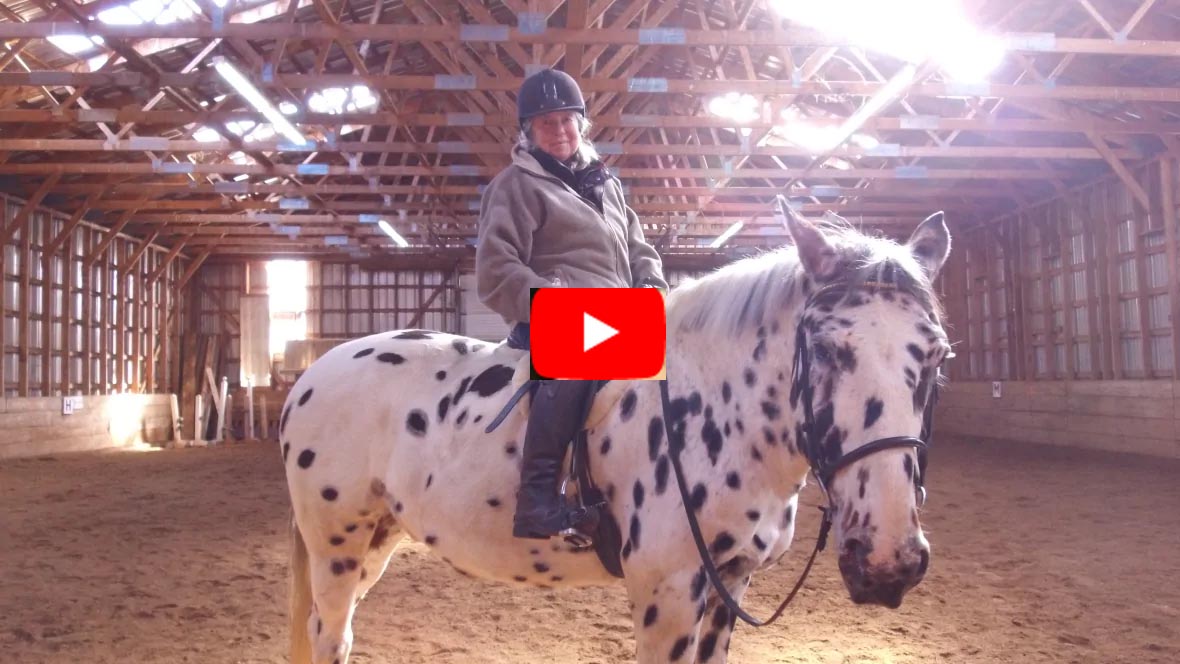 Rainbow Warrior

A tri coloured stallion Rainbow Warrior was fully graded with C.H.A.P.S he was successful in the show ring with free powerful movement a combination of Friesian x Irish Cob he has produced some excellent progeny who has competed well in the show ring as well as other equestrian sports.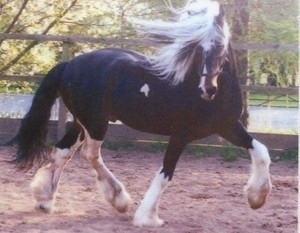 Z5

Z5 is by the stallion Quinar Z (Quidam De Revel), we need you help to grow our database, if you can help us expand the pedigree details of Z5 please email us at info@Stableexpress.com.
Watch High Offley Fernando In Action, Sired By Kannan :- Coloured Showjumping Stallion
We Carefully Hand Breed Every Mare.
If you are not a professional breeder (as most people are not) and you`re not sure when to expect your mare to come into heat, Simply drop her off, and we will set her out with other mares in a private field of fresh grass and electric fences.We will take good care of her for as long as it takes. All at No Charge!!! Each day, we will bring her to the Stallion fully protected behind a special "Teasing Wall". We will give her several minutes to warm up, and carefully watch her for signs of "Heat" When she shows her first signs, we will take her to the breeding area, where she will be carefully secured, and her tail wrapped before introducing the stallion. Assuming she is totally receptive, the stallion will be allowed to mount. The stallion handler will never release the stallion throughout the breeding process. After the breeding is complete (30 or 40 seconds) the stallion is taken back to his stall, and the mare is released back with the mare herd. We will breed her in this manner every other day for as long as she is willing. When she no longer shows signs of heat, we will call you to pick her up. We will of course document every teasing and breeding for our records, and give you a copy along with your breeders certificate. If you would like your mare grained while she`s here, just bring a bag along, and we`ll make sure she gets it. And it`s worth saying that we will be as gentle and caring with your mare as we are with our own.
My Farrier (Mike Robison) recently told me what he liked best about Storm was that he`s not just a "Stalled Stallion" but that you can actually do something with him. In fact we do a great deal with Storm. One of the kids favorites is how he pulls their sleds around the yard when the snow flies. But don`t take my word for it, Come by and see him for yourself. Ride him if you like. you won`t need any special skills, he`s just a big puppy dog when you drop a western saddle on him.
We are doing everything we can to make this a positive experience. You will find a wealth of information in the links on your left. Including Bloodlines, Booking Information and even a Video, Just click here to download and watch it. . Once you`ve decided to be a part of out 2004 breeding season, simply go to the link on the left marked "Book Storm for the 2004 Breeding Season" and fill out your information. Then submit your 50 dollar booking fee conveniently by using Paypal, check or money order.
We can be reached at 816 779 0009
Ask for me Rusty Strauss
Or you can E-mail us at Cirqmaster@aol.com
We thank you for looking at Storm, and we hope to hear from you soon.