Equestrian Property For Sale
| | | |
| --- | --- | --- |
| | | Equestrian Property For Sale |
Equestrian Property For Sale, Rugely; Staffordshire
Acreage: 6 Acres - Offers Over Ł2,000,000 A property that boasts excellent equestrian facilities, stunning grounds and a modern living space this family home has seven double bedrooms, underfloor heating and modern fixtures and fittings. The equestrian facilities include 4 stables, tack room, outdoor riding arena and gallop as well as direct access to Cannock Chase.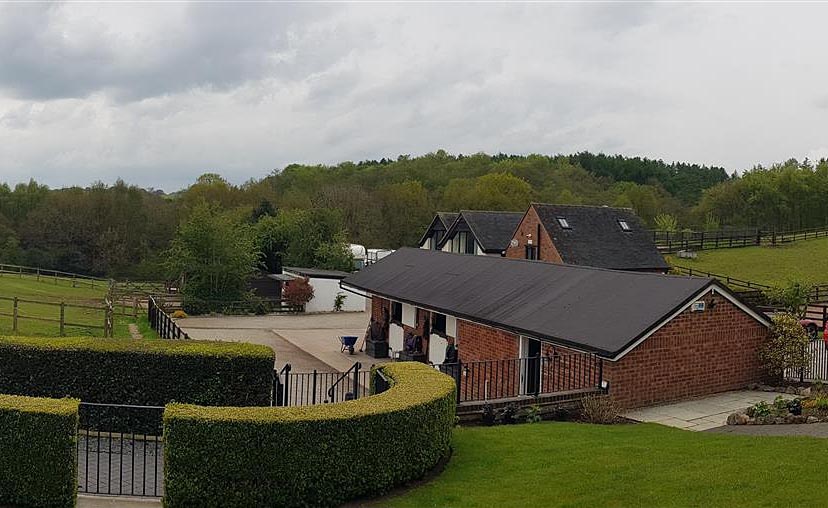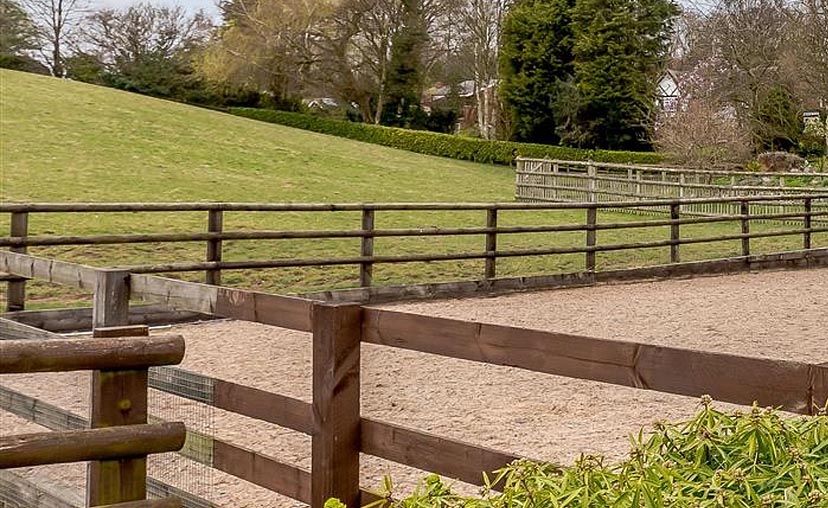 This property is promoted by Fine and country, for more information please call : 01332 973888
Unique Equestrian For Sale - Equestrian/horse property with log home located near Edmonton Alberta
11 acre equestrian property with hand scribed log home in Alberta, Canada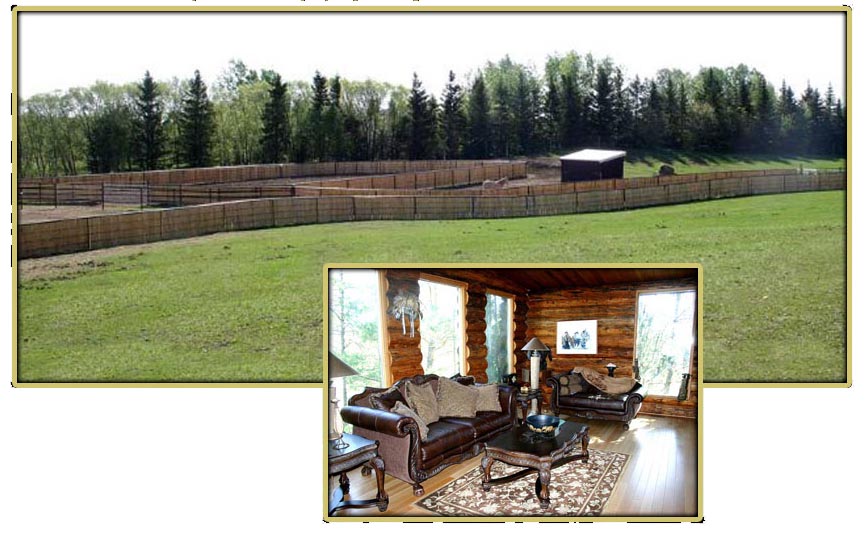 Beautiful and secluded 11 sandy loam rolling acres just minutes from Edmonton city limits. This rare combination of rustic style and elegance are combined with a working horse facility that is one of a kind. Gorgeous updated home includes granite countertops, tile and hardwood floors, vaulted ceilings and designer baths. Horse facilities include riding arena, pastures and paddocks, and a fully equipped barn. Located on a quiet cul de sac with mature trees surrounding the property for privacy and that true feeling of your own lodge in the woods. Year round creek runs through the property and is home to ducks, beaver, geese, deer and the occasional moose. Please take a moment to browse through these pictures, and learn more about this beautiful acreage. Offered at $898,000. Call: 1-866-383-3331 / E-mail: remaxctr@telusplanet.net
11 acres of sandy loam soil. 5 rolling grass paddocks and pastures. Approx 80` x 140` outdoor arena with excellent footing and two holding/tack-up pens in front. Steel fence, cable and wood are combined for a safe, durable and gorgeous barnyard. Heated, automatic waterers and shelter in each pen. Pastures open up to a picturesque creek area, that teams with wildlife.
Parkland county has approved a permit for an indoor arena for this property.
50` x 100` heated barn has everything. 5 huge box stalls with automatic waterers and sliding doors with drop down fronts. Feed doors, and feeders in each stall. 2 of the stalls have been designed to be split for a total of 7 large stalls. Smallest stall is 14` x 19`, perfect for big horses or foaling stalls. Most stalls have their own window.
Large tack room, wash rack with swivel hot/cold washing arm, and feed area big enough for hay and your tractor!
Also separate lab/kitchen area in the barn with adjoining 1/2 bath.
Tractor shed, and shop also located in the barnyard. Approx 800 sq ft of heated shop space with shelving and plumbed for water.
Northern California, Horse Property For Sale $1,295,000 - Lease with option to buy is possible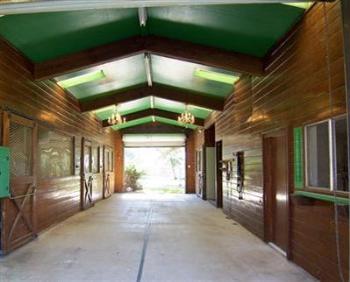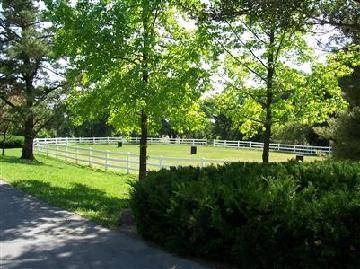 Gorgeous, one-of-a-kind horse property in Placerville, California for sale. Beautiful, El Dorado County, CA. Elegant 2-story home on 10 manicured acres. Columns, bay windows, sculpted ceilings, custom lighting, 3 marble fireplaces, new red oak hardwood floors. Private deck off master suite with spectacular views (sunsets to die for!). Swimming pool with lighted waterfall. Large drive-thru horse barn with 4 horse stalls and generous covered paddocks. Newly remodeled groom's quarters, tack room, and wash stall in horse barn. Large arena and 64-foot round pen for working with your horses. El Dorado County`s finest horse property boasts oak-studded pastures with 5200 feet of new, white vinyl fencing and cross fencing. Absolutely stunning! Close to town yet very private. This 10 acre estate looks like Central Park with a variety of mature trees, manicured lawns and landscaping. This may just be the horse setup you are looking for in Northern California. Placerville home for sale by owner. Will consider lease wih option to buy.

Email : cheryl@cahorsepropertyforsale.com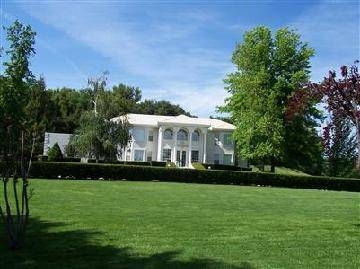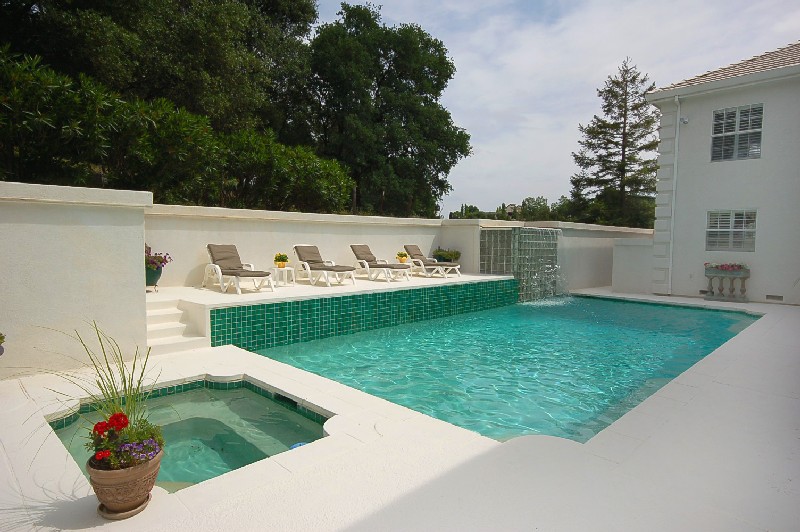 Horse Barn & Arena Features
Features: Round Pen, Large Arena, Four Stall Horse Barn, Studio Apt., New Linoleum, 3/4 Bath, Kitchenette, Electric Heat, Washer Dryer Hookup,
Round Pen : 60`, Near Barn, Pipe
Barn: Drive-Thru, Roll-up Doors, Tack Room, Wash Area, 4 Stalls, Drainage, Metal Siding, Sky Lights
Pastures: 8, Fenced And Cross-Fenced (New, White Vinyl)
Stalls: 1 Large, 2 Medium w/Feeders, Extra Stall w/Fenced Run
Paddocks: 3, Under Cover (1 Large, 2 Medium, Largest Has Automatic Watering Trough), Large Holding Area
Malaga Horse Property For Sale - € 450,000
Located in true horseman`s country on approximately 1 acre plus, an attractive, well maintained 2 bedroom, 2 bath select equestrian property. Main house with 2 bedrooms, 2 baths, lounge, dinning room, kitchen (to include appliances & curtains, other furniture available by separate negotiation). Also has separate Casita, fully fitted and self contained. Includes also, in ground swimming pool, large sun terrace, 8 stable barn, 2 store areas, carport, separate lockable storage area, 20x35m sand menage, paddocks and organic peach orchard. Property is fully fenced and enclosed.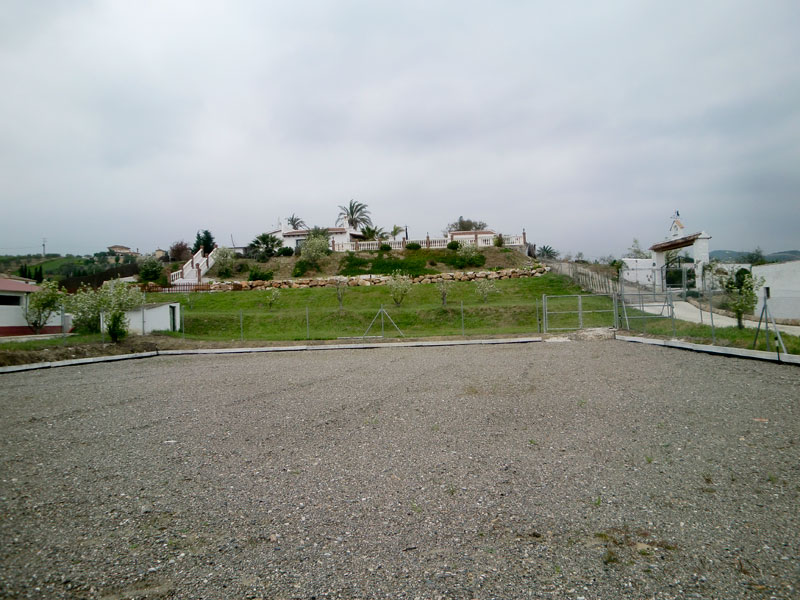 mriceuk@yahoo.com
or by phone at
00447793002009
Horse Property in the Valley
Arizona is no longer the wild west of the old days. Today we have sophisticated residents and visitors. Among one of the greatest attractions to the Valley is the open space for horses. People who live here are passionate about Roping, Reining, Cutting, Jumping, Dressage, Western and English Pleasure, Trail, Endurance, Youth riding programs, handicap programs, local shows, national shows, breeds such as: Quarter Horses, Arabians, Paints, Appaloosas, Warm Bloods, Miniature horses, as well as the mounted patrol, and recreational riding.

There are many trainers in the valley that are top in their field. We have show facilities like West World and Desert Hills, and we have a dedicated trail systems in Scottsdale and Cave Creek as well as throughout the state.

There are many levels of horse properties, from a simple acre with a corral to much more elaborate facilities that even include air conditioned barns. There is every type of property in between. So if you are looking for acreage to build on, a modest home near trails, a home near a training facility, an executive type home in Scottsdale with a small barn, or a full training or breeding facility, I will find you what you are looking for.

For more information, please e-mail me at tj@azhotproperty.com or call me at 602.620.7732 Direct or 888.471.9500
Cosmopolitan Serenity Horse Property
Horse property? Working farm? Quiet weekend/summer retreat? Yes to any and all. A real log cabin with real plumbing Three bedrooms, two and a half baths, hardwood floors throughout, full basement. Close to work and fun. 15 minutes to Illinois Beach State Park. Less than 10 minutes to US 41 and I-94. Nature is your neighbour Bordered on two sides by Lake County Forest Preserve. Nobody will ever build there. Nearby shopping The Pleasant Prairie Outlet Malls and the Gurnee Mills complex are both less than 15 miles away.

What makes this property compelling is you have the best of both worlds: a country retreat with easy access to downtown Chicago and Milwaukee (less than an hour each).

A log and stone home with an updated kitchen, stone barbeque pit, hot tub, two natural fireplaces and a wood-burning stove.

Five acres located on a quiet, dead-end street.

Telephone: 847.528.5099 / Wadsworth_Horse_Property@Yahoo.com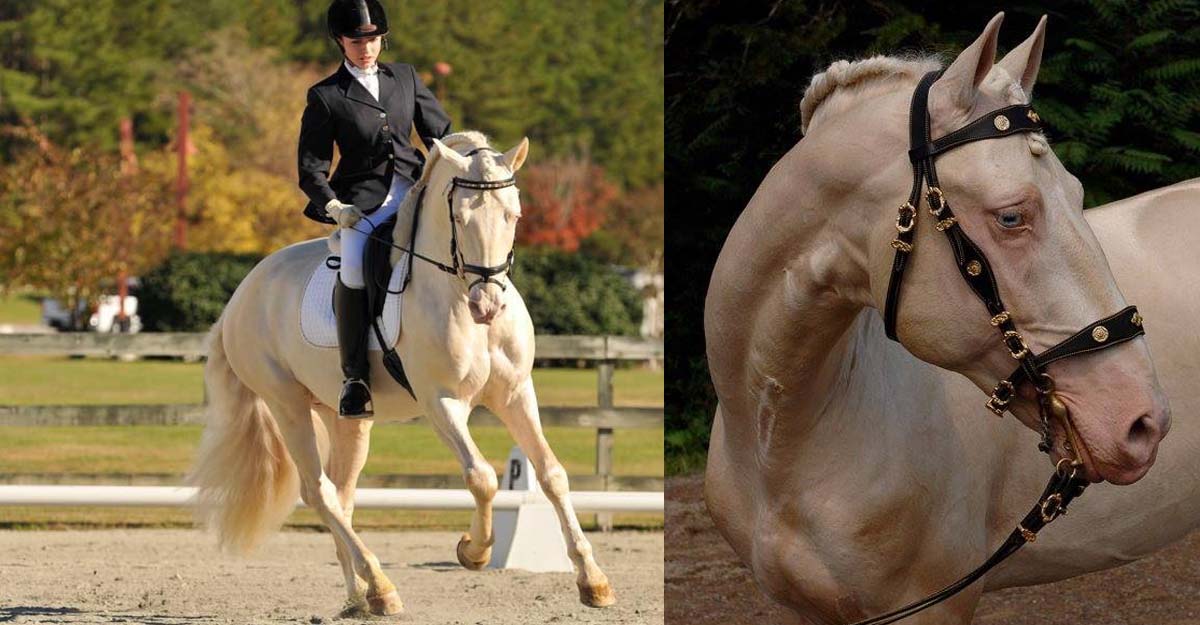 Saphiro - Cremello Lusitano Dressage Stallion @JC Andalusians (Virginia, USA) #Lusitano Stallions #Cremello Stallions #USA Stallions At Stud…
Read More