Appaloosa Horses
| | | |
| --- | --- | --- |
| | | Appaloosa Horses |
Below you can see information on Appaloosa Horses from all around the world, including Appaloosa stallions at stud, Appaloosa horses for sale and Appaloosa foals and young horses. Below you can watch footage from the Scottish Appaloosa Breed Show.

Mystic Warrior Foal - Friesian x Appaloosa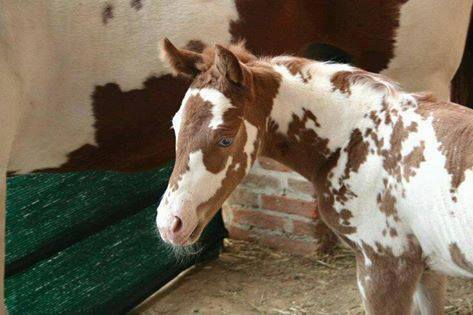 @Josephs Dream Appaloosa Stud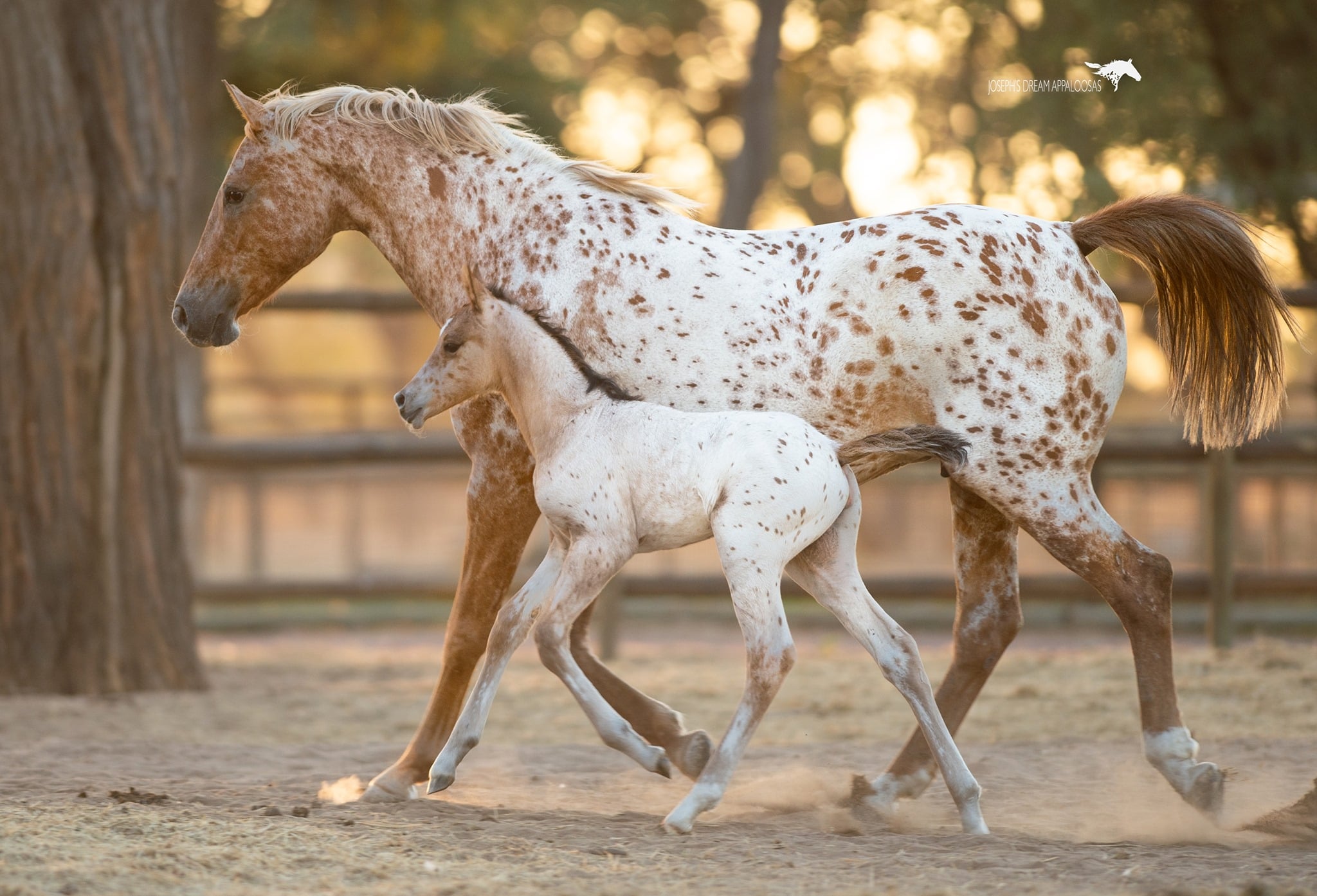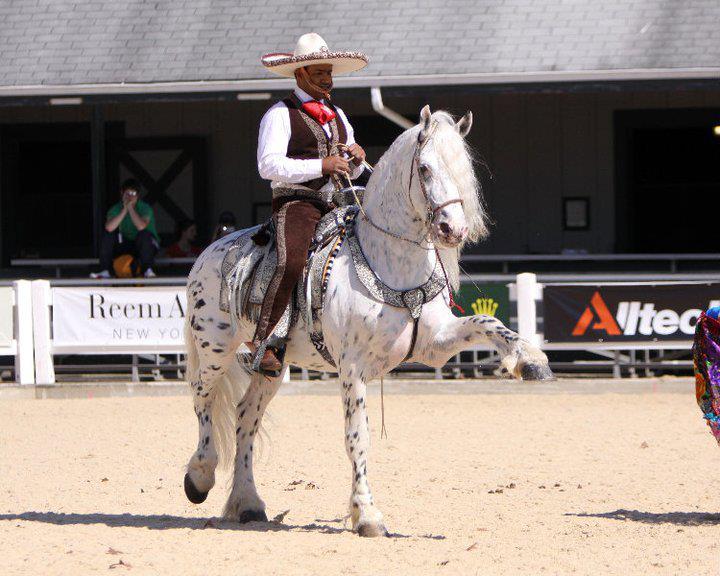 Mystic Warrior - Appaloosa x Friesian cross
Classic Albaroque Horses, 2006 Stallion - 16.3H, 3/4 Friesian x 1/4 Appaloosa Telephone : phone: (630)632-6266, Email : Kathleen.e.trujillo@gmail.com #Friesian Stallion #Appaloosa Horses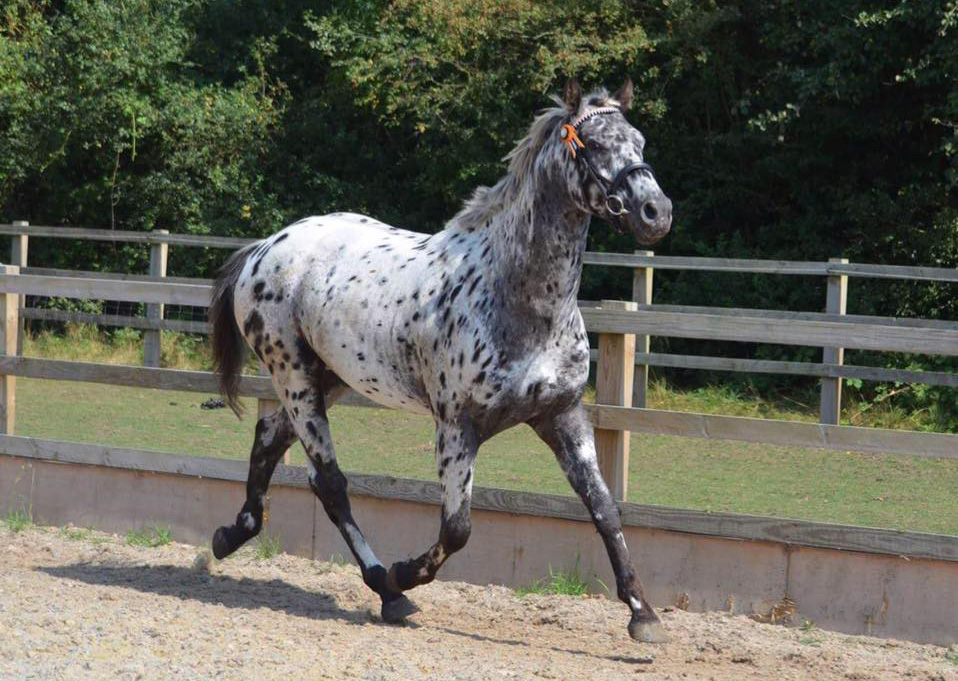 Santana Firestorm - Appaloosa Stallion
Black leopard Appaloosa, 15.3hh, ApHC UK and BApS licensed, ApHC registered and approved - 90% FPD, Ee aa lpLP PATN1/PATN1 - 5 Panel NN, Drea Yakima Firshado X Tibertich Kindred - Dreamcoat Sports Horses. info@dreamcoatsportshorses.com, +33 6 42 13 87 91 #appaloosa horses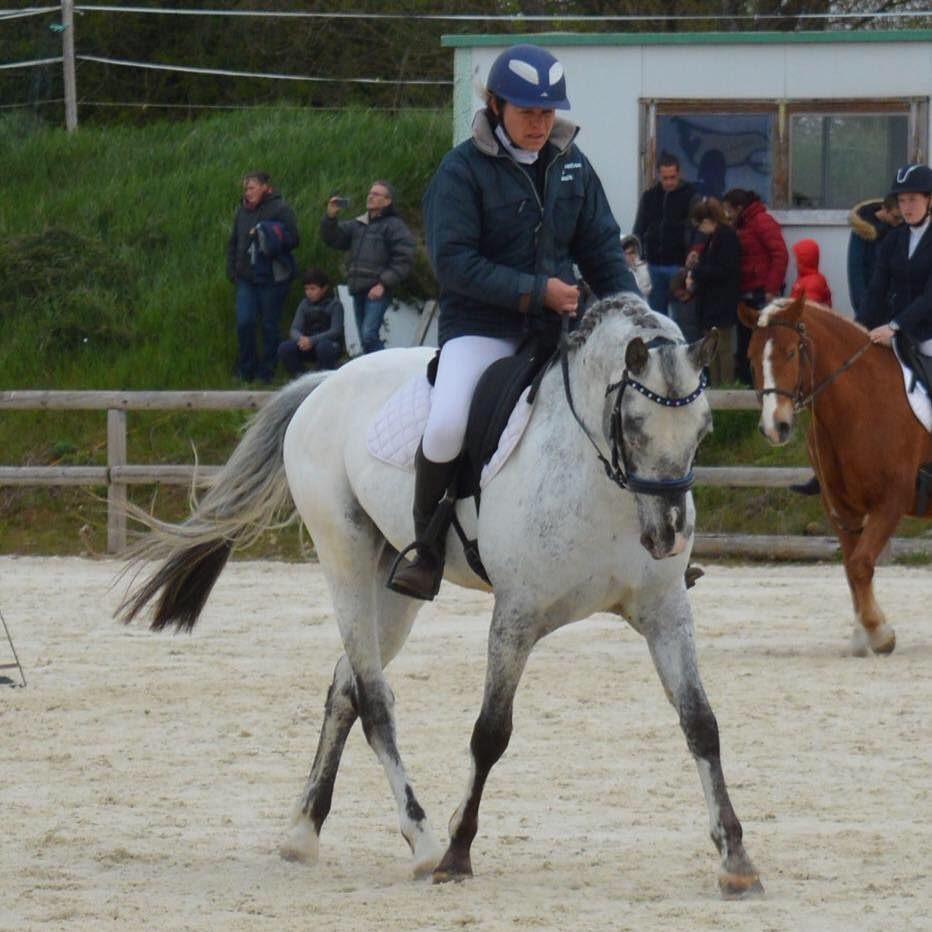 Topspotted Tatookie - Homozygous Black Fewspot Appaloosa
Homozygous black fewspot Appaloosa, ApHC UK and BApS registered, ApHC UK licensed, ApHC registration and approval pending, EE aa LPLP n/PATN1 - 5 Panel NN, Nemepo Apache Bearhat X Coppice Blue Smoke - Dreamcoat Sports Horses. info@dreamcoatsportshorses.com, +33 6 42 13 87 91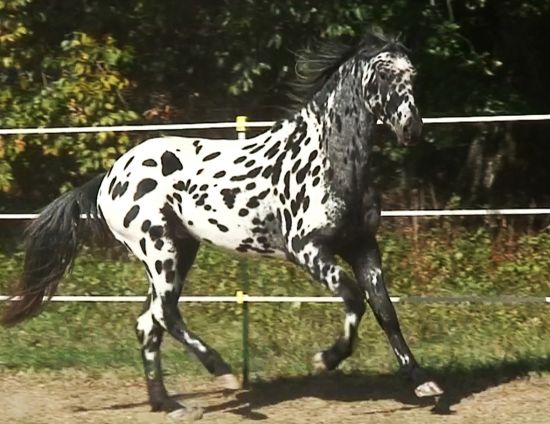 Appaloosa Horses
Appaloosa Horses / Spotted Horses | Take a look at appaloosa horses from around the Internet | Stableexpress.com Appaloosa Horses For Sale | Appaloosa Horses - Equestrian Database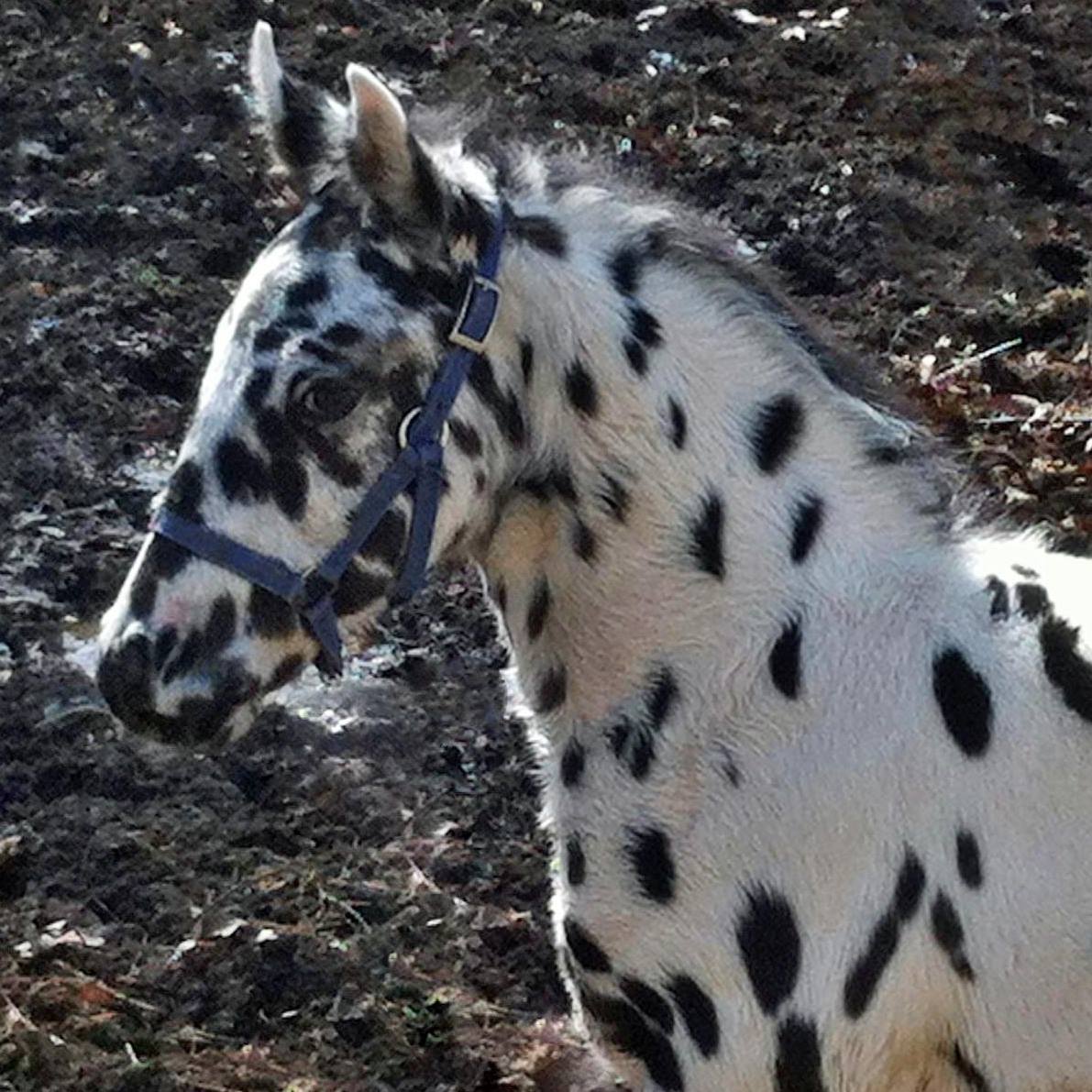 Appaloosa Horses Rockledge Winged Hawk
Appaloosa black leopard foundation bred. WINGED HAWK K APPALOOSA horses, BC Canada. Our ApHC stallion is Wakons Snow Leopard, kellyenquiries@hotmail.com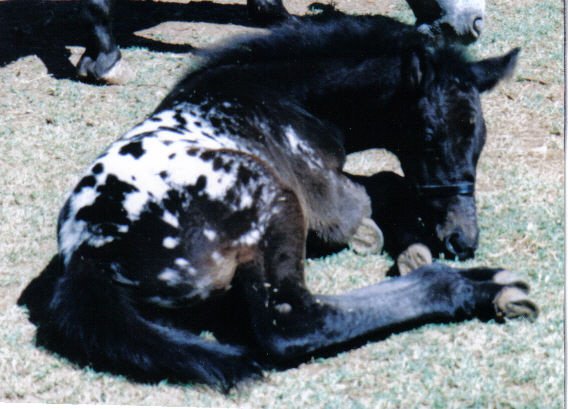 Leopard Rock Appaloosa - Appaloosa Sport Horse
Breeders of premium quality purebred appaloosa sport horses for the olympic equestrian disciplines. the only breeders of genuine jg wap appaloosa sport horses in the southern hemisphere. +27 82 714 5811, info@leopardrocksporthorseappaloosas.com #Appaloosa Horses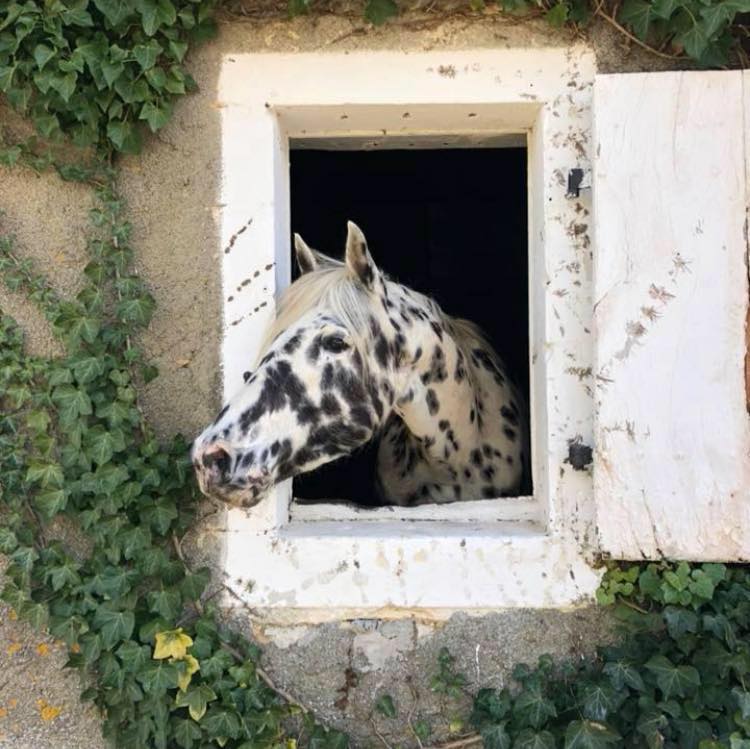 Dreamcoat Sports Horses - Elevage Dreamcoat
Breeder of quality sports horses of colour. Never compromising conformation and temperament. Youngstock and ridden horses exported to Europe. Telephone : 839 785 839 00029. #Appaloosa Horses : info@dreamcoatsportshorses.com, +33 6 42 13 87 91, https://www.dreamcoatsportshorses.com/ #Stud Farms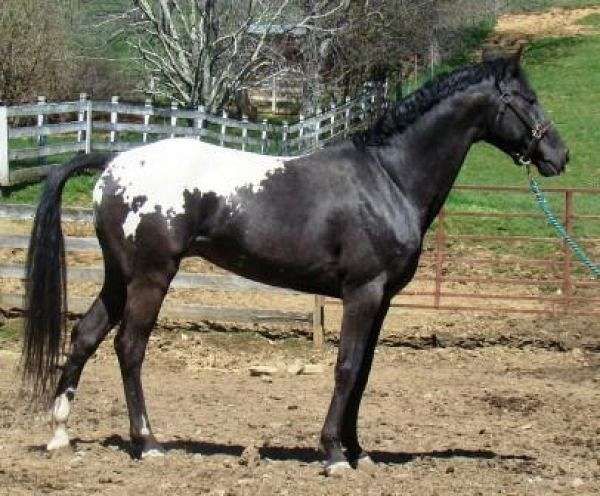 Wapuzzan - Appaloosa Sport Horse Stallion
Appaloosa Sport Horse Stallion, Wapuzzan! He is a Homozygous Snocap, Sired by Wap Spotted by Wap Spot 2! +1 608-732-6855, sunset-ranch-appys@hotmail.com, 2277 County Road O, Platteville, Wisconsin 53818, United States : https://sunsetranchappaloosas.com/ # Appaloosa Stallion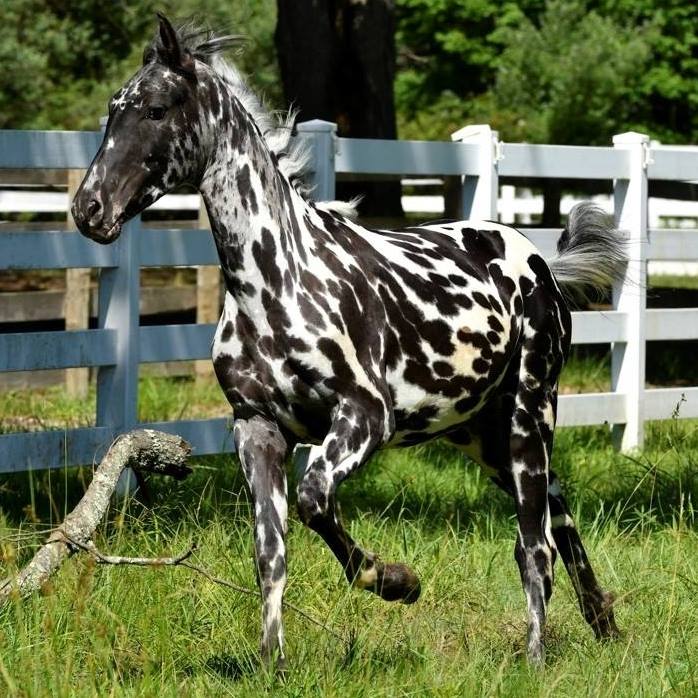 Decadent Colored Sport Horses
Breeding & selling Decadent Colored Sport Horses. friesian, warmblood Stallions available for breeding services, Friesians, Leopard Friesian x Appaloosas, Barock Pinto Friesians. (917) 363-4018, info@decadent-art.com, Decadent Coloured Sport Horses, Tewksbury New Jersey

Perfect ❤️ - Appaloosa Quarter Horse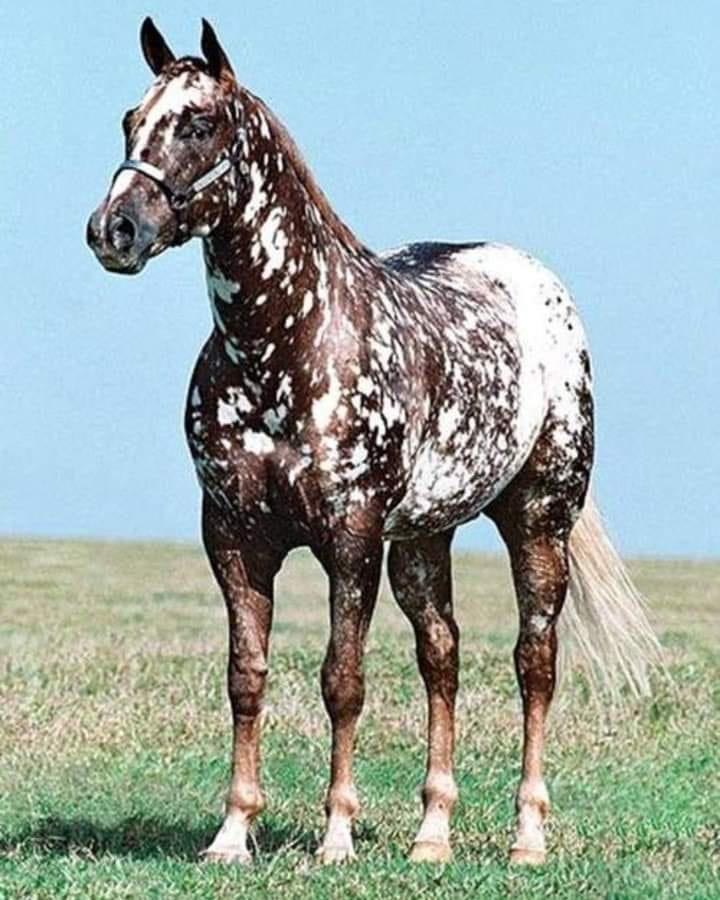 Cedar Glen Appaloosas, New York
In 1997, Cedar Glen Appaloosas was established to breed and promote top quality Appaloosa sporthorses. We are located in Middletown, New York. We are 69 miles north of Manhattan, and 45 minutes from the New Jersey, Pennsylvania, and Connecticut borders.
By crossing with some of the finest, most influential bloodlines in the appaloosa breed, our goal is to develop a line of appaloosa horses that will excel in the English discipline. Our focus is not only on size and color. Our horses must possess stamina, scope and most importantly, intelligence and a willingness and ability to perform.
Our farm currently offers training and sales. Should we not have the particular horse a client is searching for, through our network of appaloosa resources, we can locate the "perfect" appaloosa for any equestrian discipline.
smoozi@aol.com
A-W Ranch Appaloosas
Quality Appaloosas from Shanna Bar Ranch, Sale horses and stallions for service. Shanna Bar Ranch ApHC World and National Champion Stallions. The right breeding for your next winner. These foals do well in halter then ride. Many with National and World Championships. Located on the Oregon Coast. Shipped semen available.
Lets Just Skipit | 1994 ApHC Stallion ROM Halter - Sire: Skips Reward, Dam: Let`s Go Jakie
YOR Stock Farms, Canada
YOR Stock Farms, located near Saskatoon, Saskatchewan, Canada is pleased to share with you our Appaloosa breeding and training program. YOR High Noon - sire of WORLD, National & Open Champions. YOR horses are colorful athletic & willing minded. We raise high level Appaloosa plus cross with top AQHA working blood. Home of multiple Nat`l and OPEN Champion stallion YOR HIGH NOON & many of his Champion get. Always good YOR horses available.
Based on the most colorful and athletic using horses you will find anywhere in the world - great Appaloosa, Quarter Horse and Thoroughbred lines - horses with willing minds, huge hearts, and cow sense with athletic ability...
Phone 306-329-8600
YOR High N Dry (Sired by High Noon)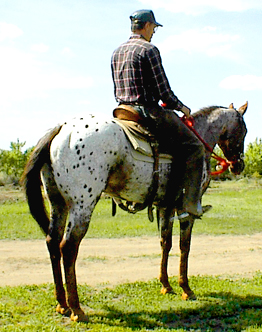 She won her first National Championship in July 2003 at 3 years old - in Team Penning - and her second National Title in Team Penning in 2004, plus National Over-All High Point Cattle Events Horse ! 2004 National Reserve Champion Working Cowhorse & Cutting (placing second to her sire.)
In OPEN Show (all breed) SRCHA, she was the 2004 Junior Horse Provincial Champion & the 2005 OPEN Horse Champion (ranch cutting, reining & working cowhorse competitions).
Superior Award in Team Penning; 2004 Canadian High Point Junior Horse in both Cutting and Working Cowhorse. Plus has a good stock pile of ApHCC "Most Colorful at Halter" show points ! She is wildly colored & super talented. Pictured May 25, 2003 at 3 years old - YOR High N Dry is now working in the broodmare band.
Her first foal - born in 2006 - sired by YOR High Class - is an outstanding colt named `YOR Walking The Line`
Earthquake Ike - multiple World Champion Cutting Stallion
Bjorkman Appaloosas in Texas is home to Earthquake Ike, multiple World Champion stallion in Cutting. We have a deep gene pool and welcome your inquiry on our many great cowy horses for sale. Bloodlines of Ima Doc Olena & Smart Chic Olena available.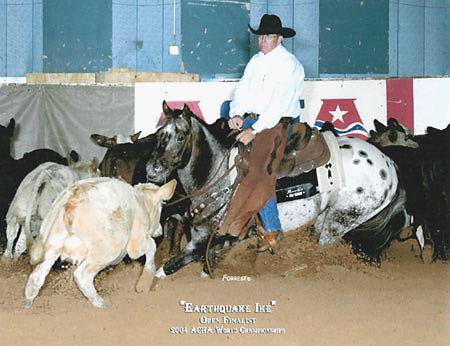 Robert Bjorkman of Bjorkman Horse Camp bred his best mare Suescription to San`s HAP MCcue producing the 1997 brown blanketed Appaloosa stallion Earthquake Ike. Earthquake Ike has went on to played an instrumental role in the Appaloosa Cow Horse industry. Earthquake Ike has won too many awards to list, but most notable is his NCHA Certificate of Ability with trainer Mike Combs and his 2 world, 1 reserve world, 2 national and 2 reserve national championship titles. 6 first place wins at the San Antonio Livestock show including the Cherry leader Award. Currently Ike has 6 Bronze Medallions and 118 ApCH points and still being shown in 2015, at the age of 18. He lead the nation in 2002 in the junior cutting and again in 2004 and 2006 in the senior cutting. Earthquake Ike as a sire has passed on his talent and temperament to his offspring.
He has sired multiple offspring that hold World and National Championship titles and an ApCHA Futurity And Derby champions, 3 ApHC ROM Earners, 3 registers of merit and 15 performance points earners with a total of 131.5 ApHC Points as of 2015. Earthquake Ike`s offspring have not only excelled in the ApHC in cutting, reining, working cow but many of them have earnings in the NCHA, ACHA and NBHA and 2 Top Horse Awards in Ranch Rodeo. Earthquake Ike offspring are also making a name for him In Europe and Canada. Currently turning heads in Europe is Earthquake Olena winning 3 European Bronze Medallion In APHC Open Senior Reining, the EERA Derby and the open cutting all ages championship. GF Earthquake Jake of the Czech Republic is making himself know for being a great all around performance horse competing in Cutting, Reining, Roping and halter. Cutting it up in Canada.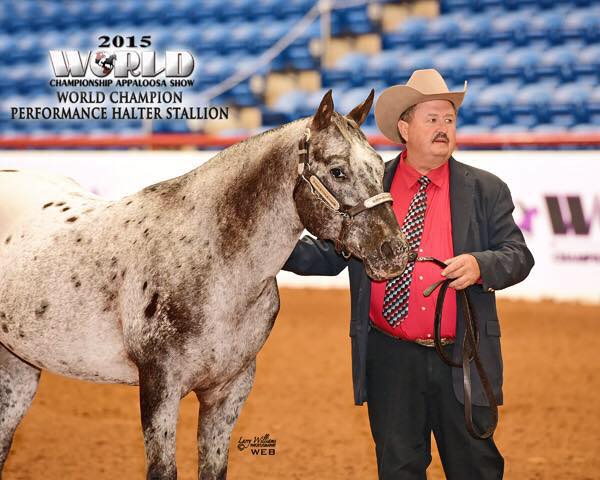 Yor Earthquake in 2008 made a impression winning the 2008 ApHCC National Champion 3 Year Old Stallion at Halter, SRCHA Overall High Point 3 Year Old in all breed competition in Ranch Cutting and Working Cowhorse all in his 3 yr old year. These are just a few of the great offspring that Earthquake Ike has produced. Earthquake Ike not only passes on his athletic ability and color he passes on his good nature, cow smarts producing offspring that have the heart and the grit to get the job done. Several offspring are showing in multiple events showing just how versatile they are. Earthquake Ike " The cutting Horse with Color"
Appaloosa horses and their distinguished spotted coats have captured the love of many horse lovers from all around the world, browse through Appaloosa horses from around the web.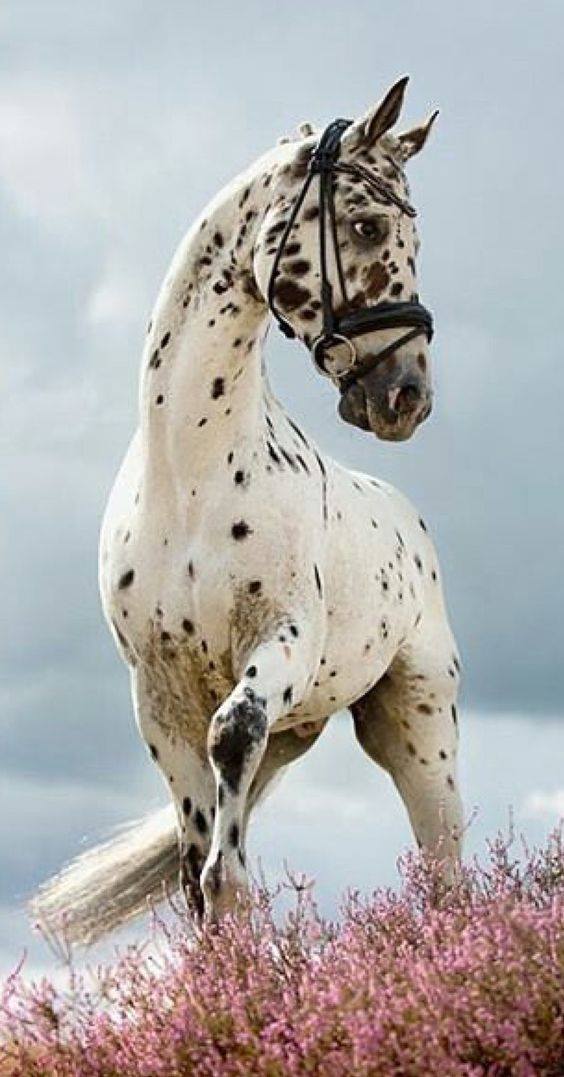 TOPSAIL SPECKLES - Appaloosa Reining Stallion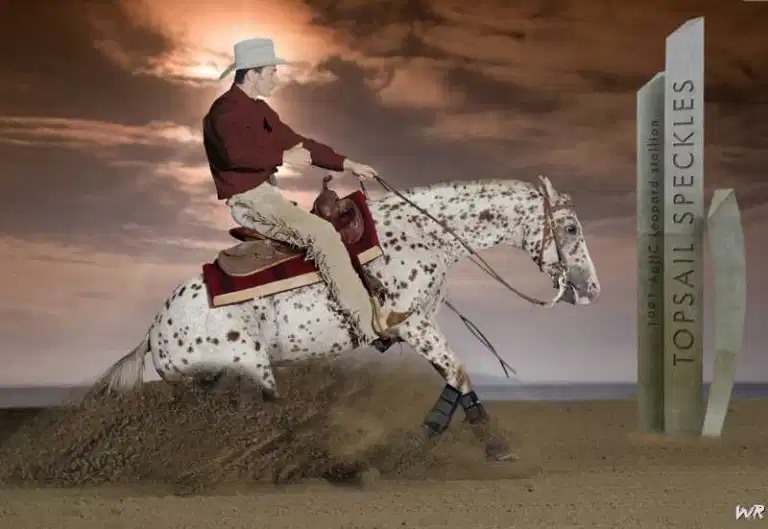 Palomino Appaloosa Horses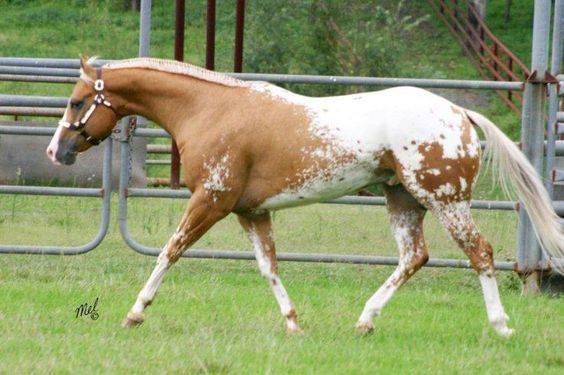 Double Registered Leopard Appaloosa Miniature Stallion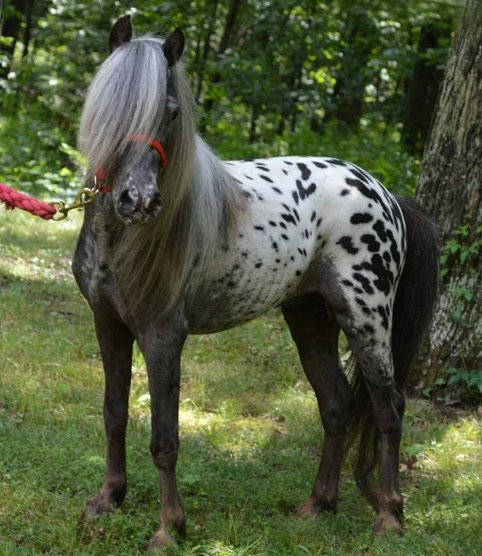 Appaloosa Foals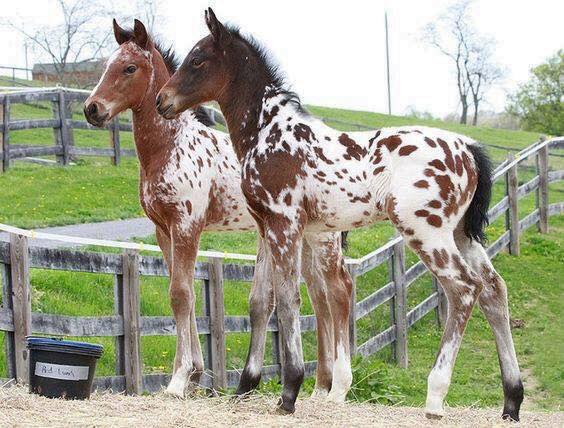 Buchiko - The Spotted Race Horse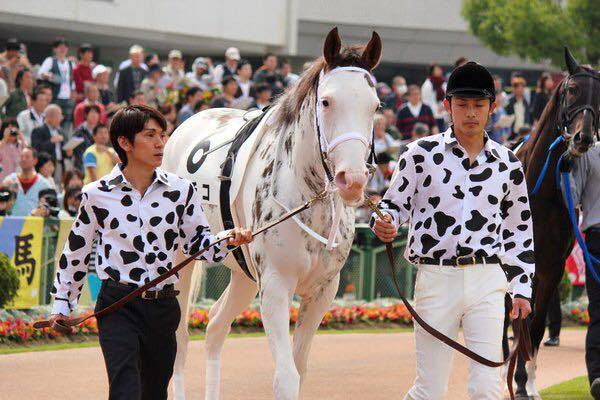 ContentAdvert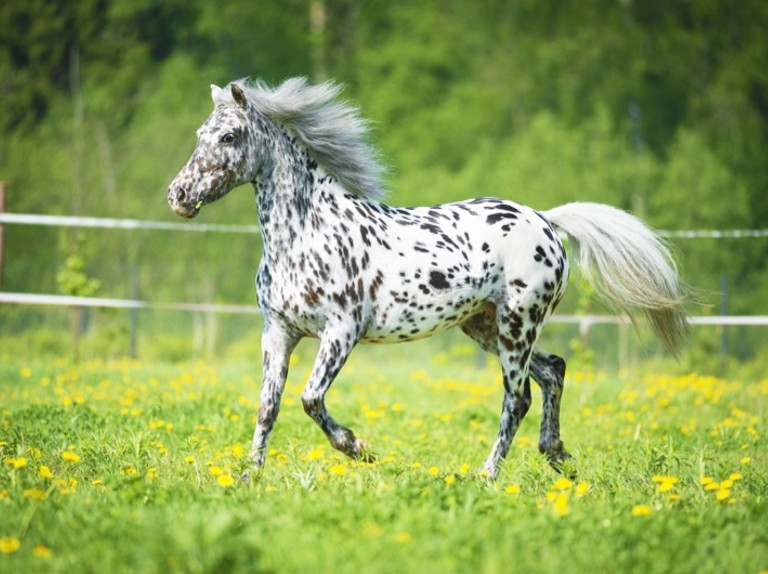 Arabian Appaloosa Horses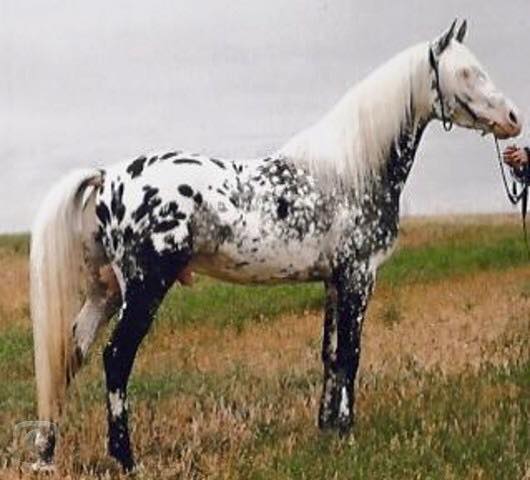 Appaloosa Show Horses - Kinsch Show Horses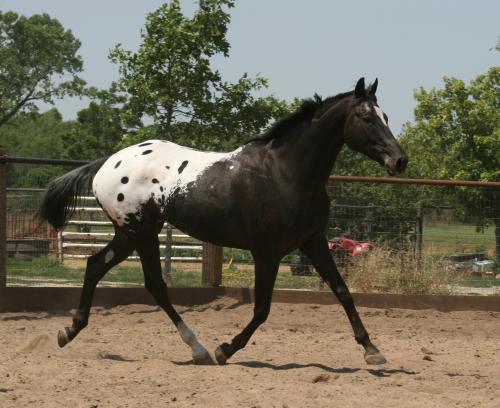 Friesian Appaloosa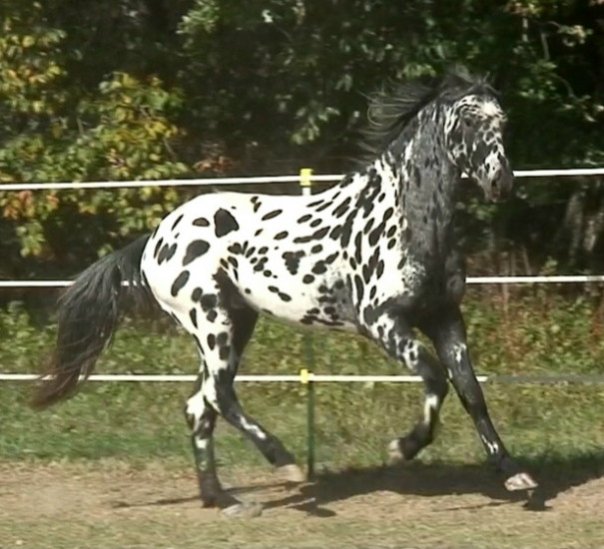 Black/Bay Leopard Appaloosa/Half Arabian horse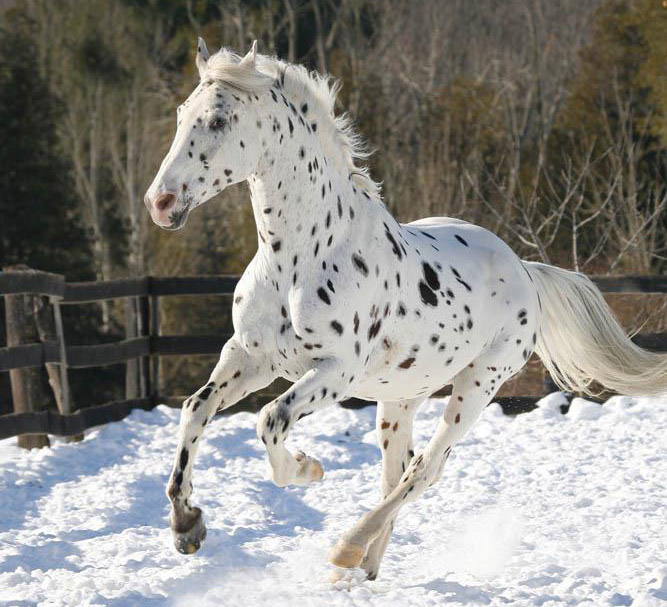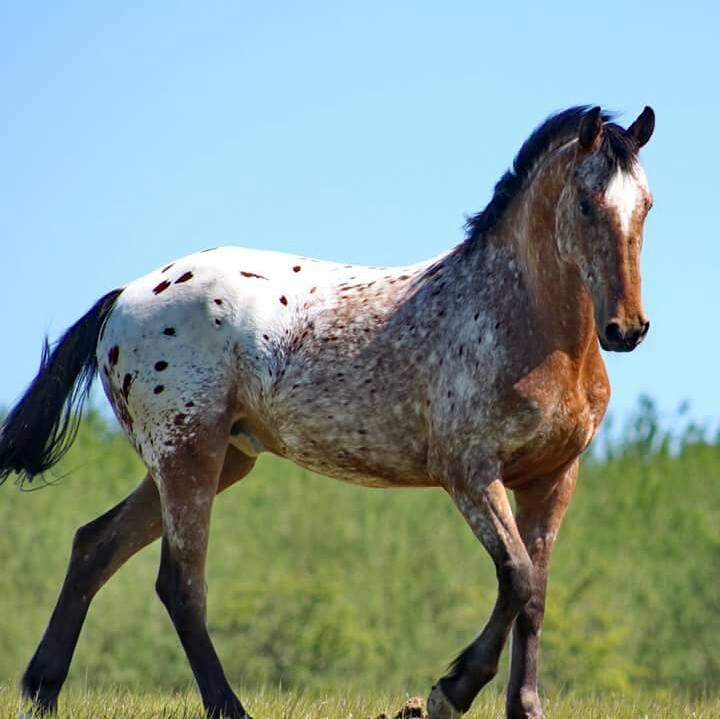 Appaloosa Horse -The Appaloosa`s unique feature is its dotted coat in various patterns. The most common patterns are a dark colored body with light spots and a white body having the dark spots. The height varies from about 14.3 hands to 16 hands. They are popular for their cool temperament.

Meet 83 year old Judith Hubbard and her Appaloosa Horse Leonard, Judith says of Lonard that he acts as both her therapist and her friend who has always been there when he is needed.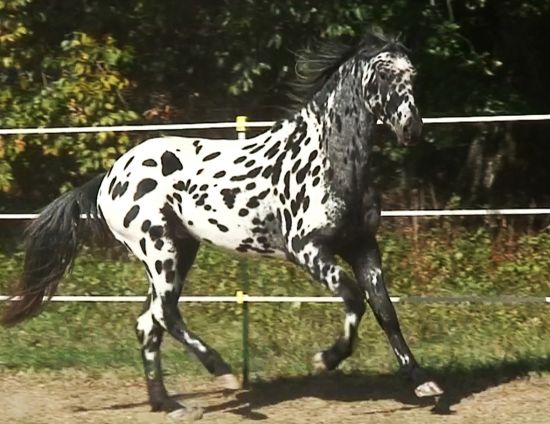 Saddlebrook Appaloosa Horses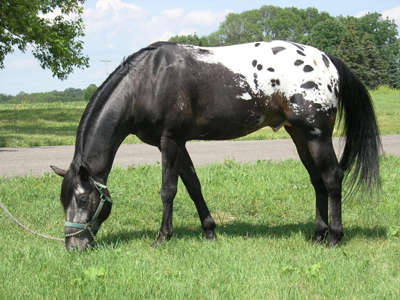 Whether you`re looking for World Champion appaloosas, or a true-blue companion horse, Saddlebrook Appaloosas has something for you.

Located in the heart of America`s Midwest, Saddlebrook Appaloosas is dedicated to preserving and promoting the Appaloosa. The Appaloosa`s heritage lives on in the performance of our horses.

Discover the Appaloosa...if you already understand the powerful draw, we invite you to visit with us and share the excitement.

Saddlebrook is proud to offer the services of Zip Me Impressive. A flashy dark bay with a spotted blanket, "Zippy" has plenty of pizzazz. With a level head and responsive personality you don`t often find in a young stallion. This product of the very best performance bloodlines in the world will enhance quality and put sizzle in your breeding program.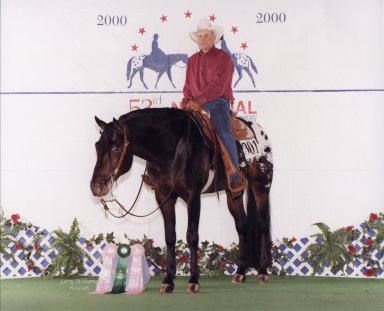 Zippo Pine Bar, Impressive, Two Eyed Jack and Sundowner...the legacy of these high-performing horses is evident today in Zip Me Impressive.

Saddlebrook Appaloosas offers both shipped semen and traditional mare care. Zip Me Impressive has excellent motility and a 90% conception rate on the first insemination!

Zippo Pine Bar - Appaloosa Stallion
Elegance and strength personified. Has been shown and won it all. Poise, personality and LOTS of flash!. Get the sizzle AND the steak. His picture is worth a million words. TAKE A LOOK at this dynamic performer!

"Zippy" boasts Zippo Jack Bar (Open ROM, Amateur ROM Earner, AQHA Champion Sire, ROM Sire, World Champion Sire, Superior Performance Sire); Zippo Pine Bar (AQHA Champion, ROM, High Point Western Riding Horse); Impressive (World Champion Aged Stallion); Mr. Impressive (World Champion Stallion, AQHA Stallion, Superior Halter Horse) and Sundown bloodlines. HYPP-/-. Zippy`s third foal crop is arriving now. To date, Zippy has thrown 70% color and 66% fillies!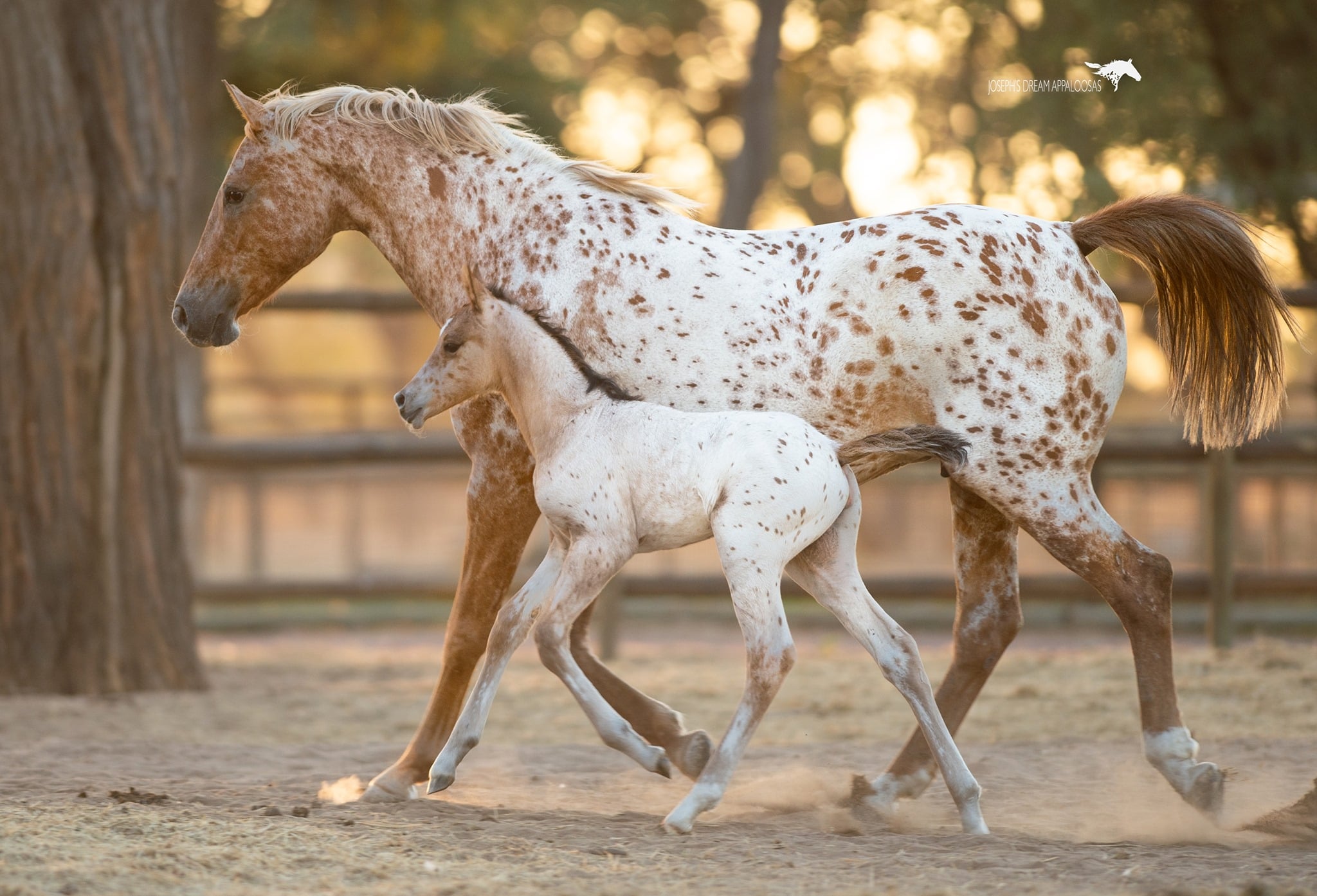 Pepsi On Ice - Smokey Black Homozygous Tobiano APHA
Bandit is our uniquely marked cream delight, a 2016 APHA colt by the gorgeous Pepsi Bye Poco out of the exquisite Skipabar April Breeze.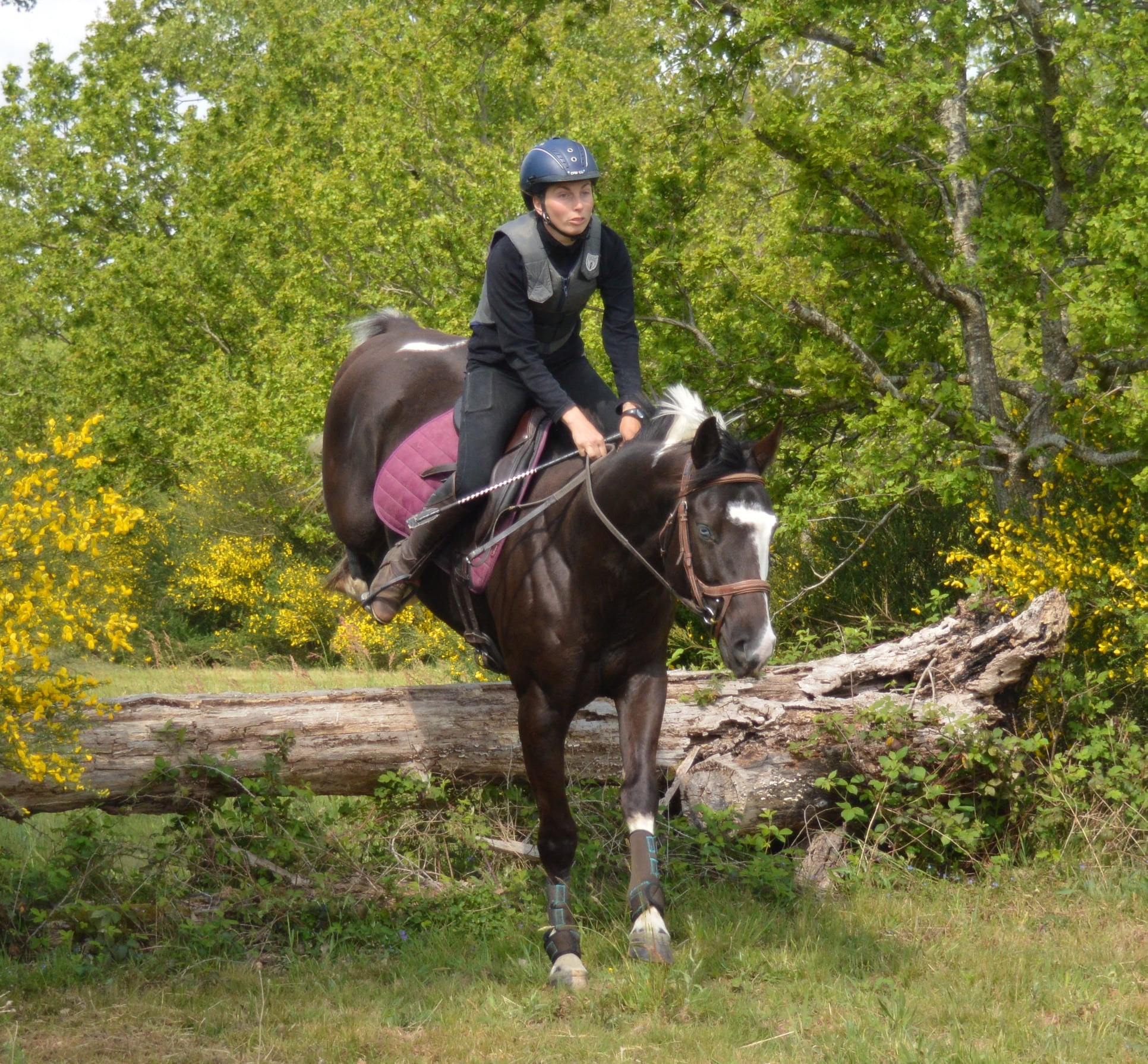 Currently standing at approximately 15hh at two years old, he is to make 15.2/15.3hh at maturity.
His conformation is to exceptionally correct, exactly what we look for in a western horse with the movement to boot! This boy is loving, caring and will follow you around the field asking for loves.
He is available at stud to a select few mares in 2019 for his very first season once his stallion approval is received from APHA and is sure to add colour and uniqueness to any mare - please contact us to discuss. info@dreamcoatsportshorses.com, +33 6 42 13 87 91
Greenford Appaloosa Horses
Bolton-by-Bowland, United Kingdom, Telephone : 07557 016295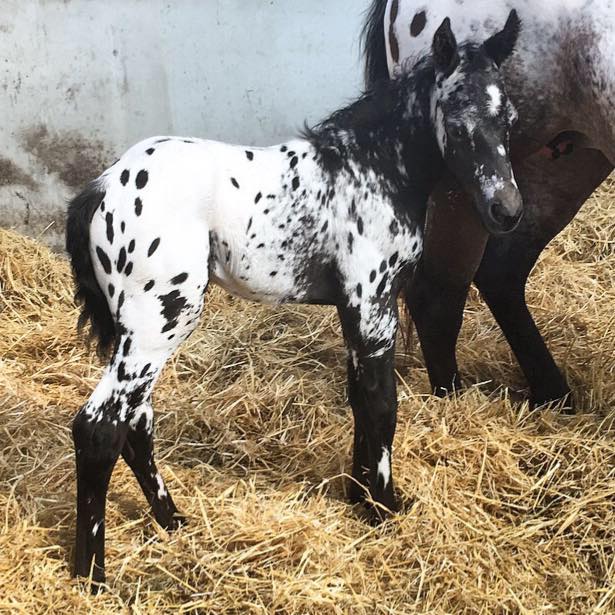 Moorhey Appaloosa Stud
Moorhey Appaloosa stud is home to Moorhey Tomahawk the 15.2hh Leopard Spotted Appaloosa Stallion. 1 Lea Lane PR4 0RN Preston, Lancashire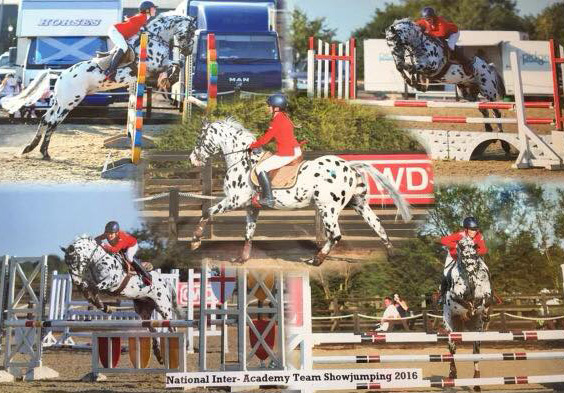 Hartistic Appaloosa
Hartistic Appaloosa, Wearview Montana #appaloosa foals for sale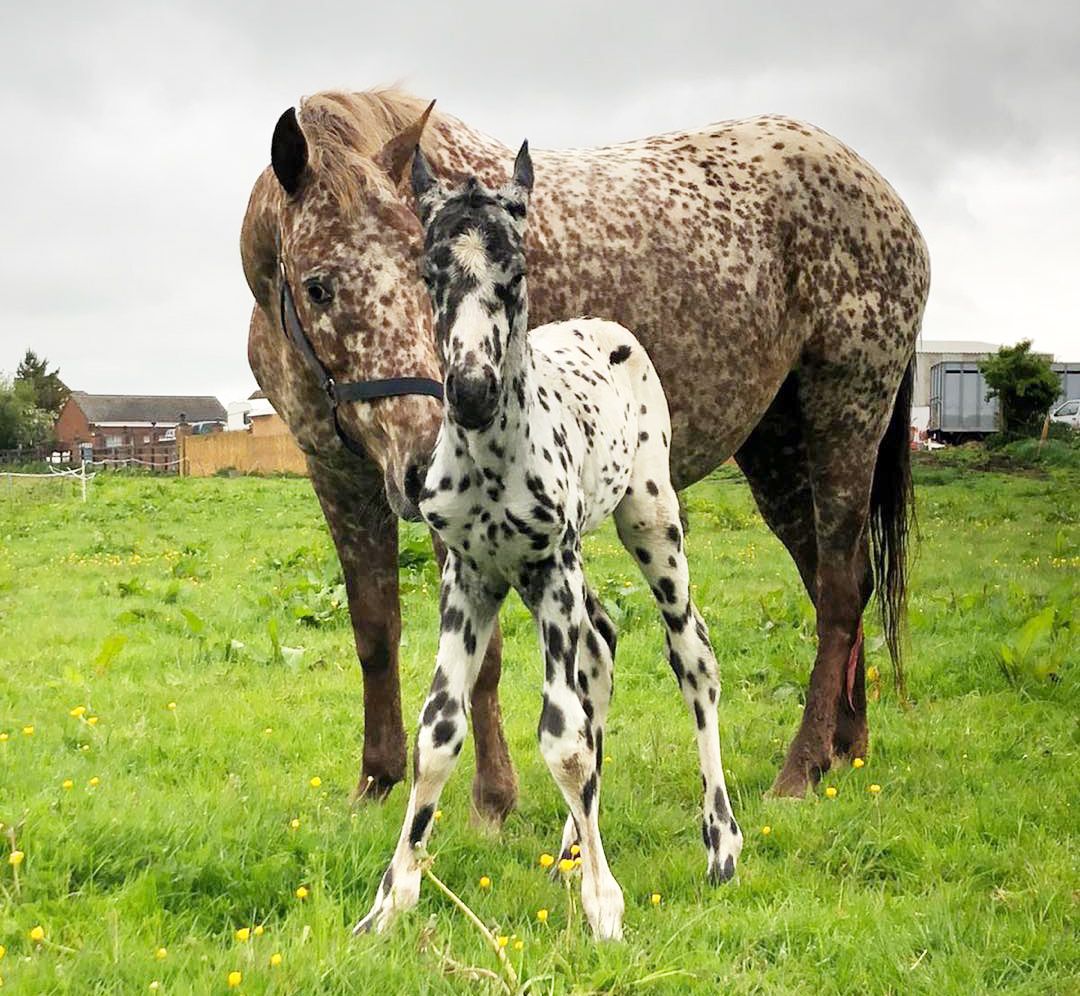 Dreamcoat Sports Horses - Elevage Dreamcoat
Whether you are looking for a sports horse stallion, a western stallion or simply a stallion to refine and add colour to your mare, Dreamcoat Sports Horses has a variety of UNIQUE stallions with phenomenal temperaments, conformation and that special WOW factor!
Breeder of quality sports horses of colour. Never compromising conformation and temperament. Youngstock and ridden horses exported to Europe. SIRET: 839 785 839 00029. #Appaloosa Horses : info@dreamcoatsportshorses.com, +33 6 42 13 87 91, https://www.dreamcoatsportshorses.com/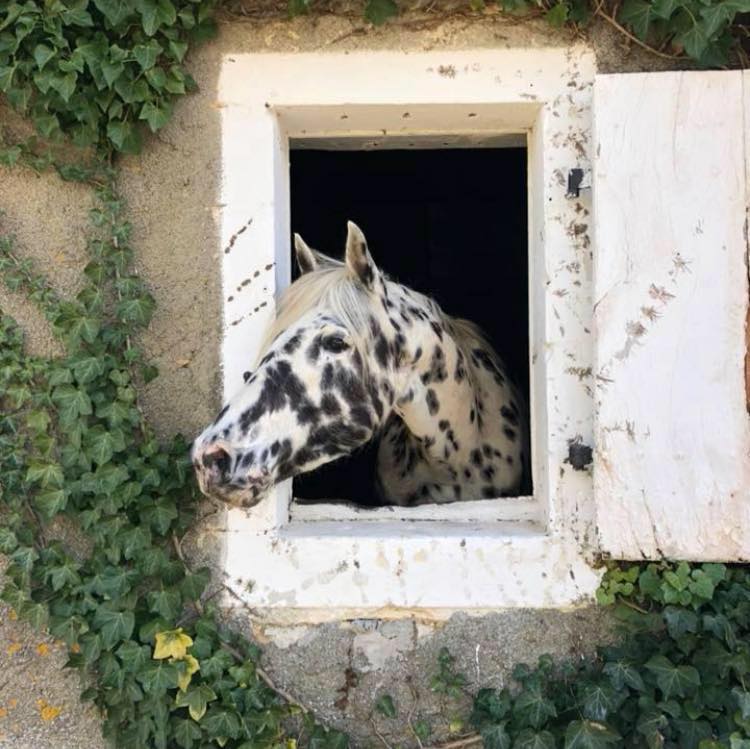 It all started with a pony-mad girl who loved spots. A life-long dream to own and breed versatile horses with beautiful coat colours and patterns. They say you either love horses as a child and that love disappears or it stays with you for life. The latter is certainly the case here!
We have grown from a stud who solely bred appaloosas to adding both paints and quarter horses into our herd. We love anything that is different, unique. Our horses mean the world to us, and we are not only proud of the horses that we breed but also those that we own. Our stud would not be what it is today without the dedication of those who bred some of our wonderful mares and stallions, and we would like to offer them all a huge thank you!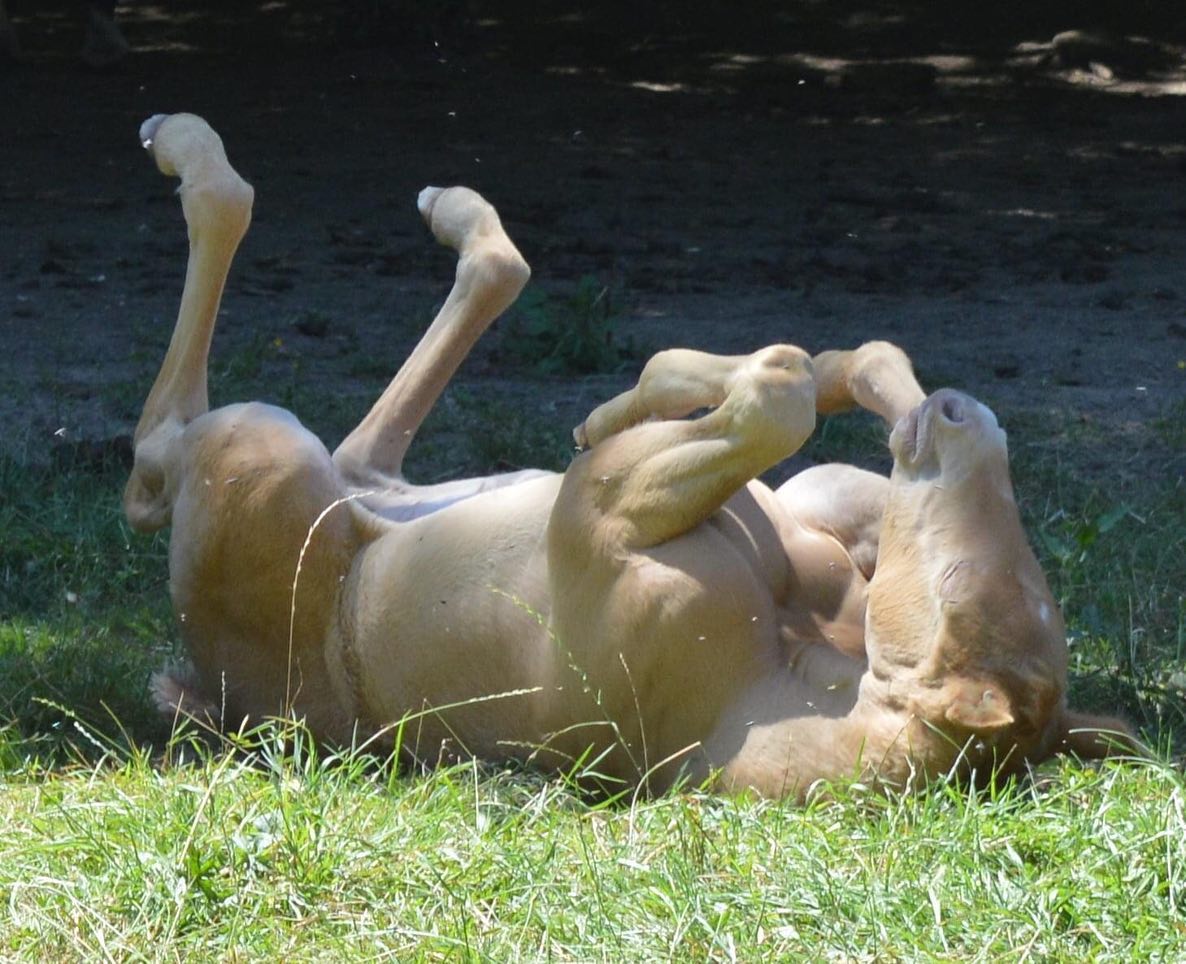 Appaloosa Dream Horses
Appaloosa Dream Horses. Striving for quality not quantity in our foals. Our babies become members of the family. sanannander@hotmail.com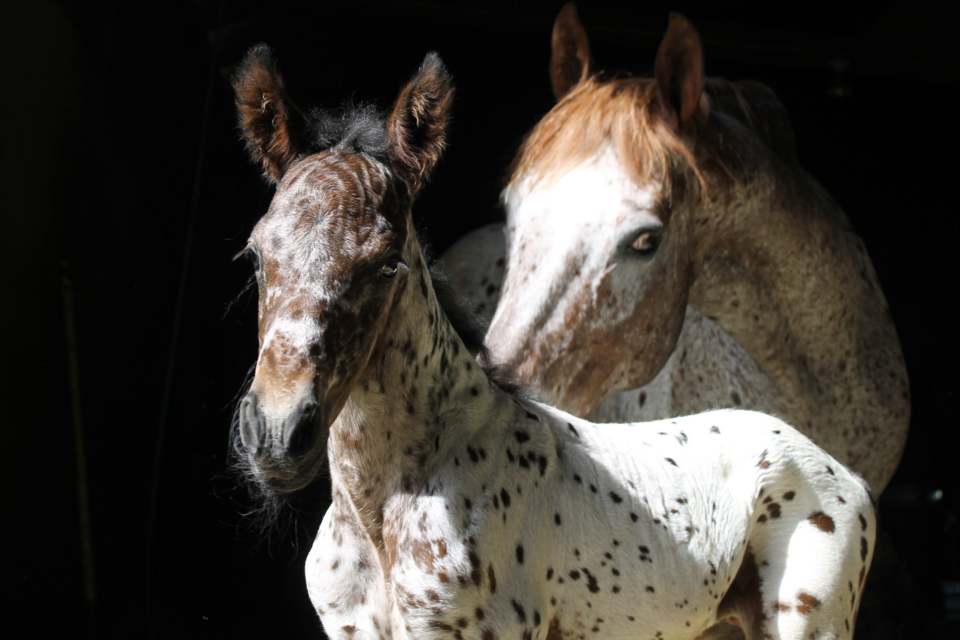 Appaloosa Horses Rockledge Winged Hawk
Appaloosa black leopard foundation bred. WINGED HAWK K APPALOOSA horses, BC Canada. Our ApHC stallion is Wakons Snow Leopard, kellyenquiries@hotmail.com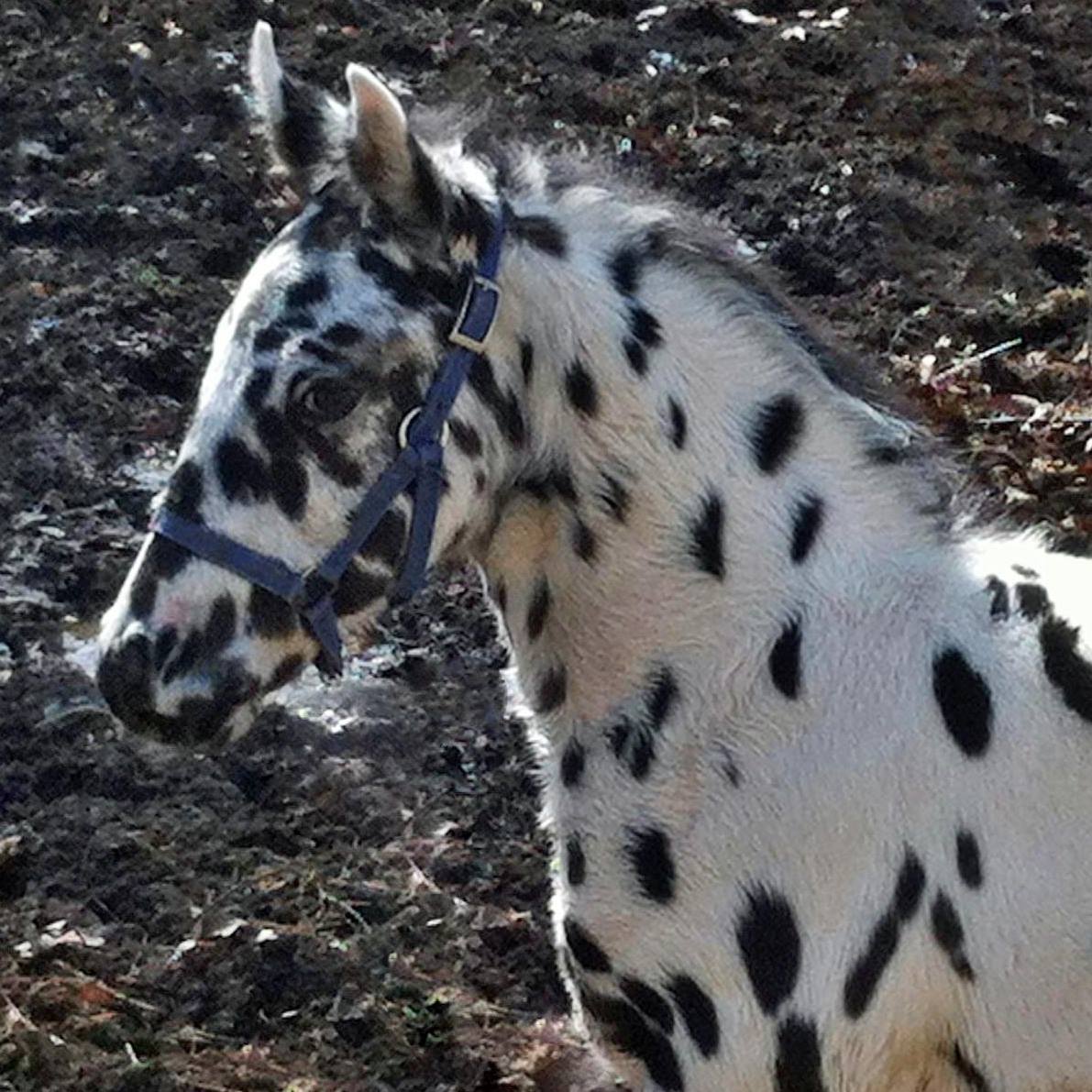 Foundation Appaloosa Association
To protect, preserve, perpetuate and promote the bloodlines of the true Appaloosa horse. To establish, maintain and publish a registry for these horses. palouselady@yahoo.com, https://foundationappaloosaassociation.weebly.com/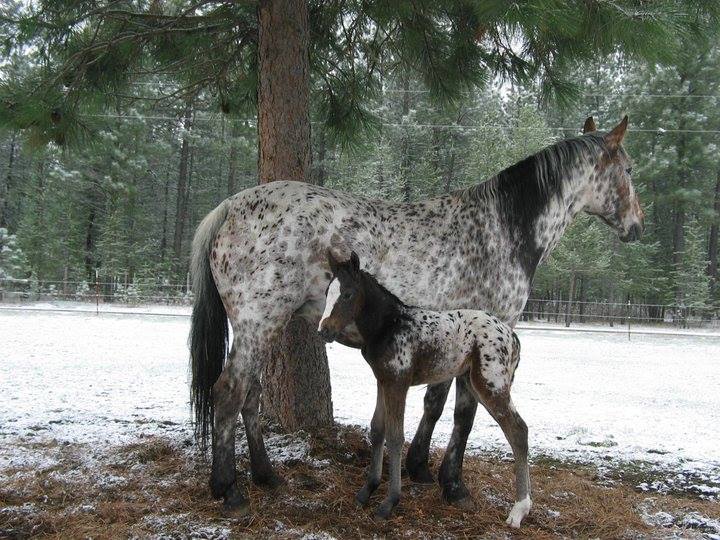 Fintra Appaloosa Horses
we are a small family breeder of the appaloosa, which I myself am very fond of because of their temperament. We have a stallion @ stud and have some youngstock for sale. All are members of APHC USA/UK & BAPS. +353 87 754 4107 #Appaloosa Horses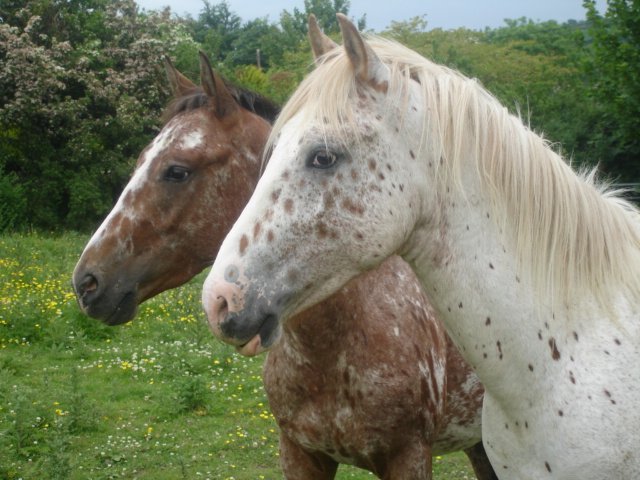 Scotia Appaloosa Sport Horses
Scotia Appaloosa Stud Breeding quality Appaloosa Sports Horses and pure bred Appaloosas in the heart of Perthshire, Scotland. #Appaloosa Horses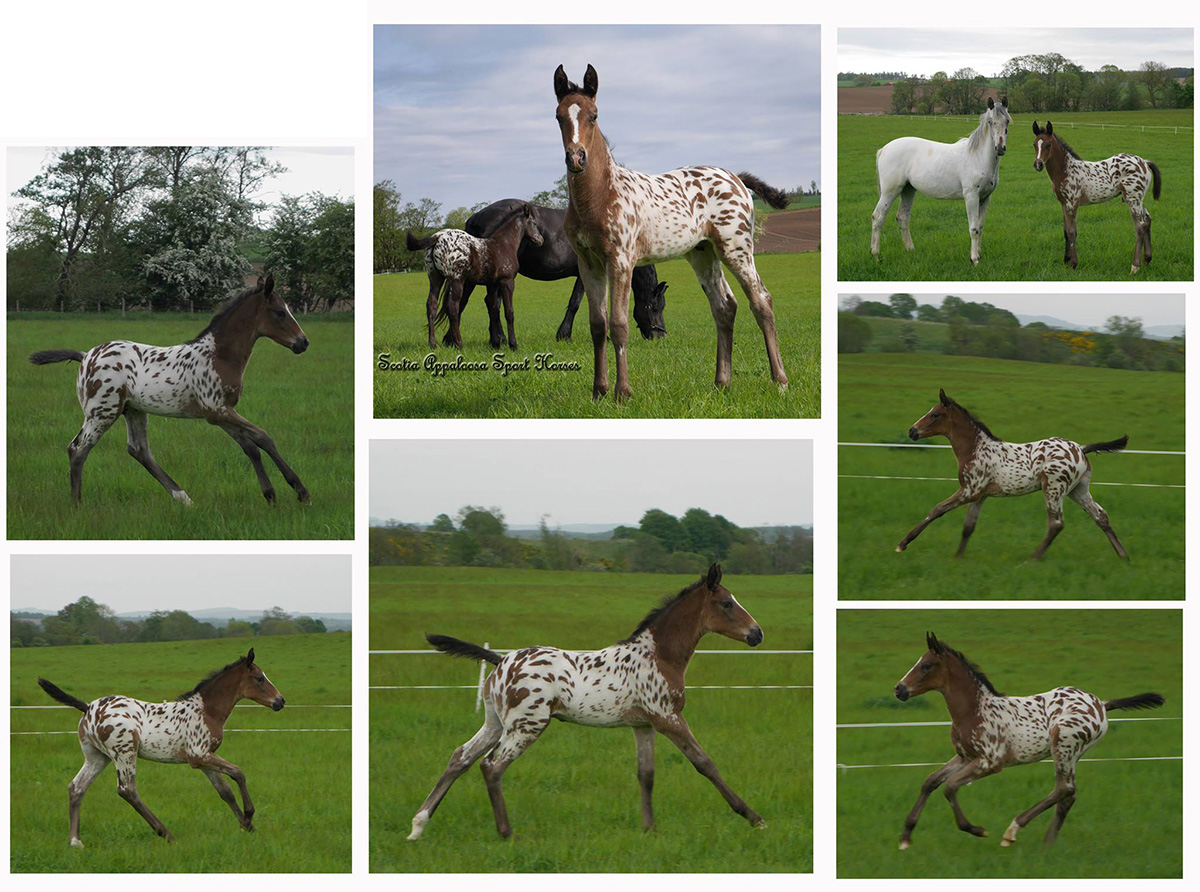 Santana Firestorm - Appaloosa Stallion
Our multi-champion sire! Storm has it all: looks, movement, temperament, athleticism, scope, trainability and above all, a superb pedigree (not to mention an absolutely gorgeous coat pattern!).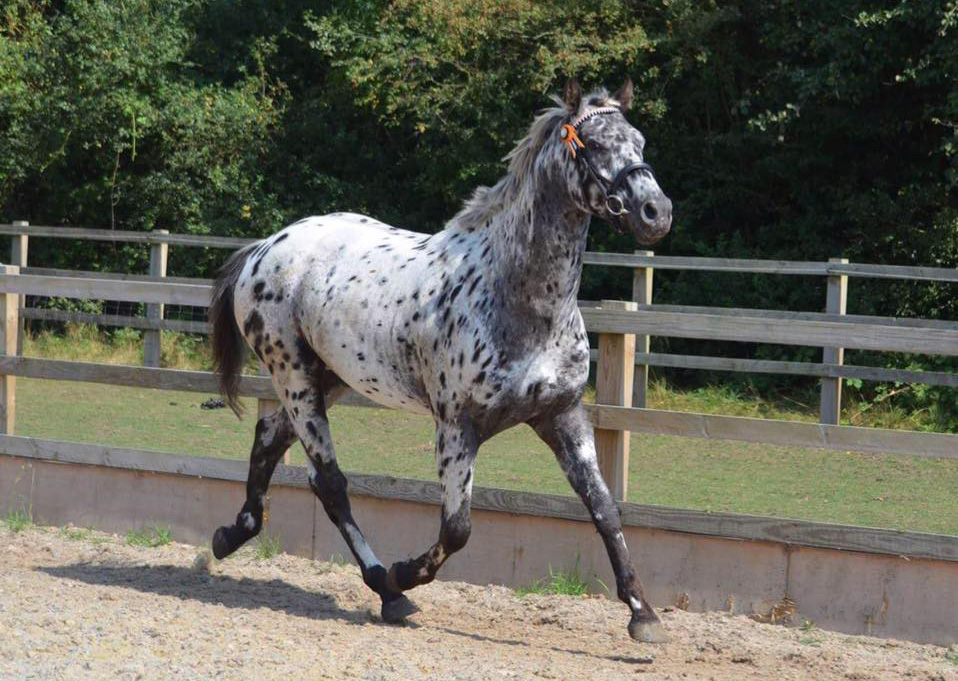 Gelded and sold in the summer of 2017, we have frozen his semen in order to continue on his bloodlines! Alongside his breeding career, Storm has successfully competed in dressage, schooled over rustic and coloured poles at home and has consistently performed in the show ring, both under saddle and in-hand, being the BApS Stallion Champion of 2015 in-hand and also spotted horse champion at Spotfest Southwest in 2017. His new owner plans to continue showing and competing him at County level alongside enjoying plenty of long hacks.
His foals inherit his power, grace, beauty alongside his laid-back manner, beautiful conformation and his straight yet powerful movement. Of his first home-bred crop in 2015, his solid black filly was exported to a well-renowned appaloosa stud in The Czech Republic. Furthermore, his 2017 black extended snowcap filly will be exported to Belgium in 2021 after having a foal with us. Other foals have sold to eventing homes or family homes.
He offers a 50/50 chance of spots.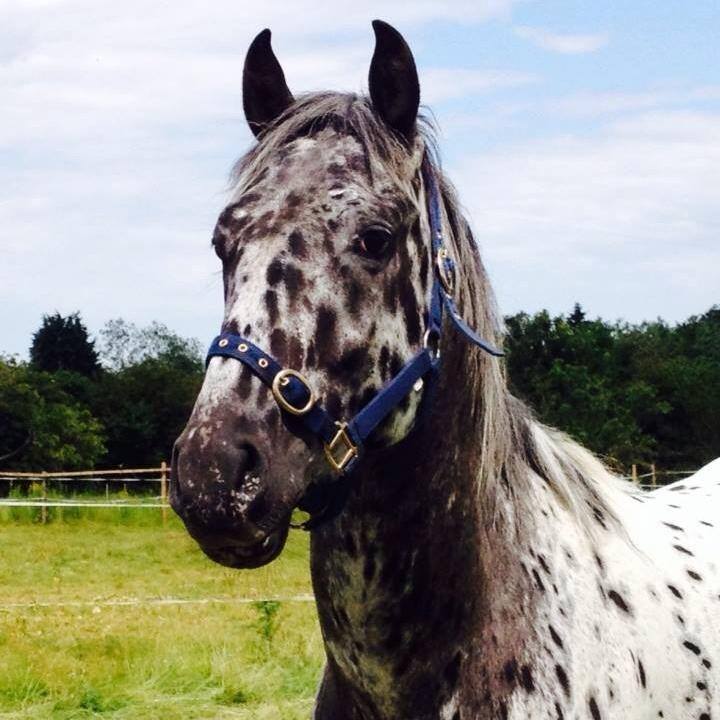 He is available at stud via frozen semen and is sure to add athleticism to any mare - please contact us to discuss, info@dreamcoatsportshorses.com, +33 6 42 13 87 91.
Topspotted Tatookie - Homozygous Black Fewspot Appaloosa
Looking for nigh-on guaranteed colour? Tookie is definitely your man. He is homozygous for black, meaning he cannot produce a red-based foal, and also for LP, the special spotting gene! Put to solid mares, and providing no sneaky suppression creeps in, Tookie pretty much guarantees either leopard, blanket or varnish patterns.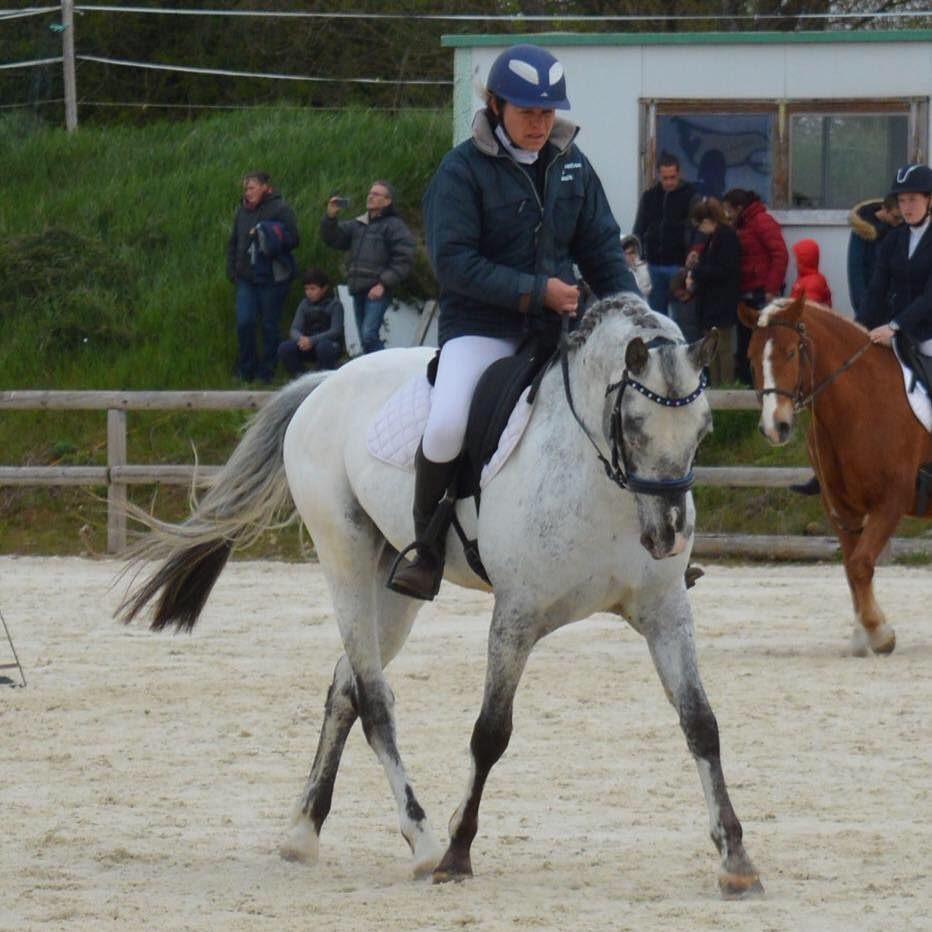 Having successfully competed in-hand as a yearling, Tookie has been left to mature and live out in a bachelor herd with his full brother, our two paint colts and also his first-born, Cisco. He was licensed with the ApHC UK in 2016 and served his first mares, producing two phenomenal colts who have both inherited his cheeky yet amazing temperament.
We are incredibly excited to commence his ridden career in the coming months! Tookie is an extremely sporty stamp despite his incredible American breeding, he is also extremely keen to learn with excellent conformation and killer paces. Definitely one to watch for the future!
He is available at stud via fresh and chilled semen and is sure to add athleticism plus the added bonus of colour to any mare - please contact us to discuss. info@dreamcoatsportshorses.com, +33 6 42 13 87 91
Topspotted Tatookie Foal