High Offley Stud
Here at High Offley Stud we breed a small number of foals each year, we aim for quality not quantity
We have bred & produced a number of highly successful showjumping horses that have gone on to prove themselves around the world with offspring from High Offley Stud competing on the National county circuit, the USA and even the Global Champions Tour.
We are situated 10 min from Stafford in the center of the country in the beautiful countryside of Staffordshire / Shropshire border.
Stallions At Stud
High Offley Stud has been home to a number of the UK`s leading breeding stallions that includes It`s The Business, Arturo 8, Sunnora Son and Frou Frou D`anchin. Currently High Offley Stud is home to the very talented coloured stallion Fernando who is jumping 1.40m competitions and retired showjumping stallion Carthago Z who is a son of the two time Olympic stallion Carthago Z.
Fernando - Kannan x Samber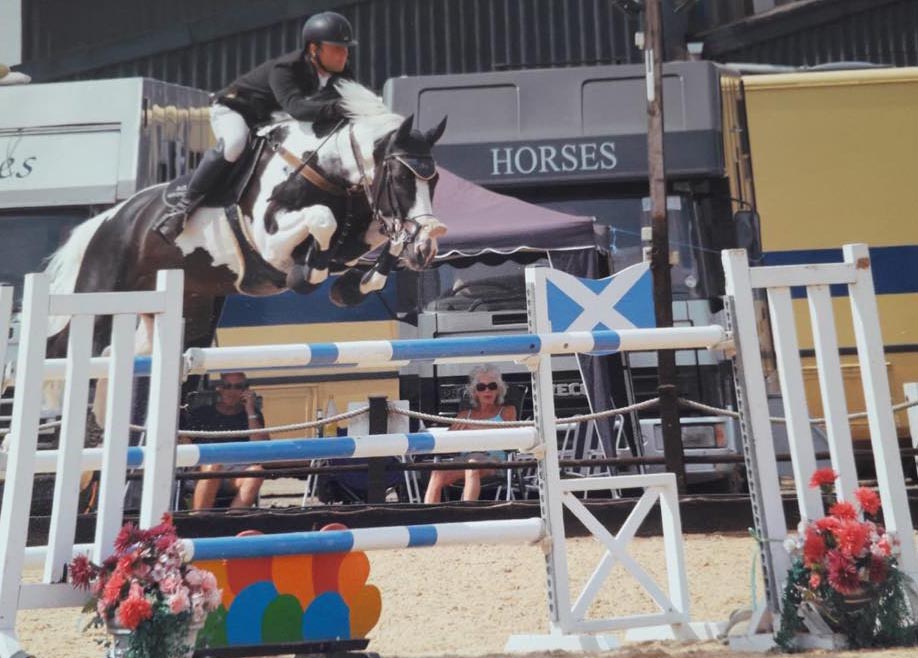 Fernando Is a hugely talented jumping horse who has both a proven pedigree and competition record, jumping 1.40m classes. Sire Kannan is one of the worlds leading show jumping sires, producing top jumping talents that includes the winner of the Olympic gold medal winner Nino Des Buissonets. Book a viewing of Fernando & his progeny call
07811 329229
- Email:
highoffleystud@yahoo.com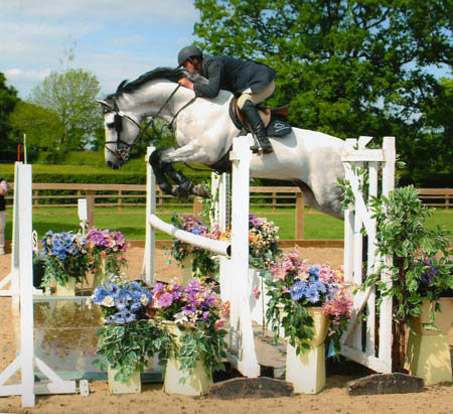 Crocodile Dundy Z
Carthago Z x Ramiro Z

A talented jumping stallion with an excellent pedigree, produced some amazing progeny that have been successful in all the different equestrian disciplines. Call: 07811 329229 - Email: highoffleystud@yahoo.com


Sport Horses For Sale - From Foals Through To International Showjumpers
If you are looking for a sport horse then High Offley Stud is a fantastic starting point, as a breeder and producer you can feel confident that the horse you are buying has the pedigree to compete as well as being produced properly to ensure the horse reaches its potential. We often have a wide variety of horses for sale to suit most budgets and riding ability. If we do not have a horse that meets your needs and requirements we do have a large network of other breeders and producers who may have a horse that suits you.
Showjumping Livery
High Offley Stud is home to David Coombs and Nikki Davies, who have a proven track record of producing young horses as well as competing horses at the highest level, if you are looking to send a horse to be competed, produced or one to be sold on sales livery, David and Nikki are happy to discuss your needs and requirements.

Call: 07811 329229 - Email: highoffleystud@yahoo.com
High Offley Stud is a leading showjumping stud farm offering home bred sport horses, with broodmares that are proven in the competition ring and stallions with excellent bloodlines our horses have gone on to be highly successful in a whole host of equestrian sports including dressage, showjumping and eventing.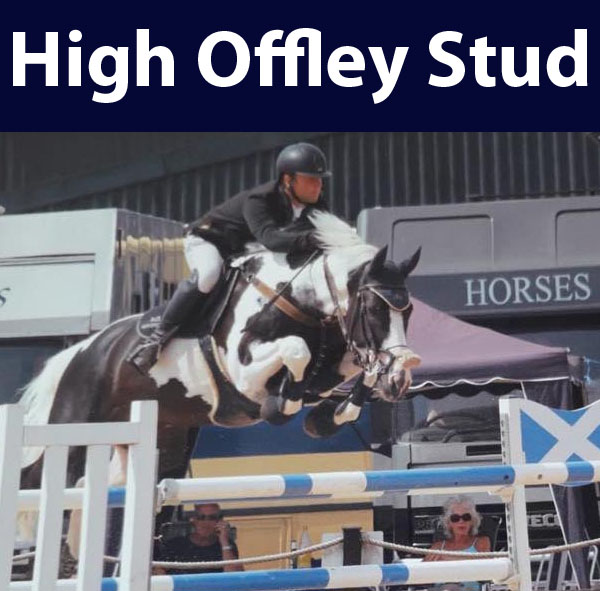 Lugano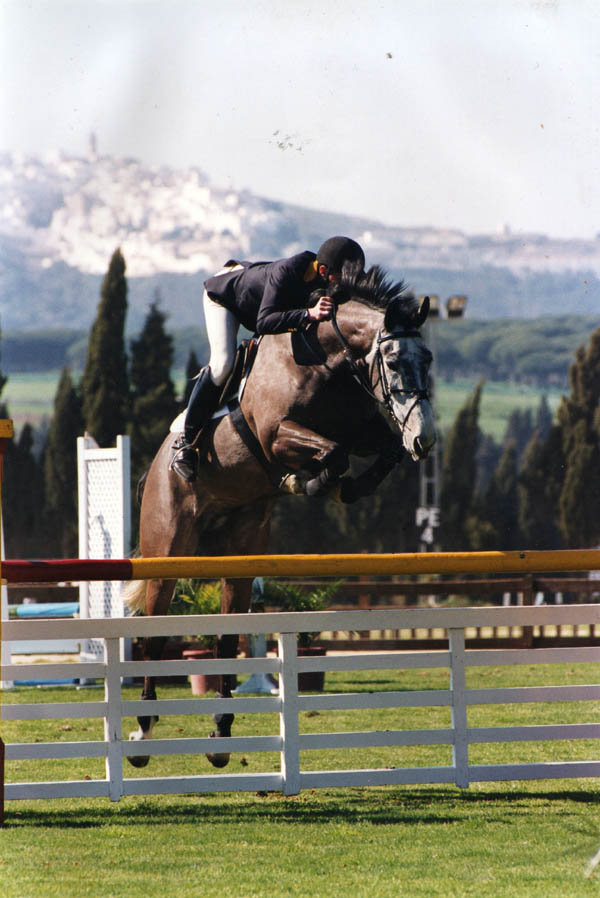 Clinta Z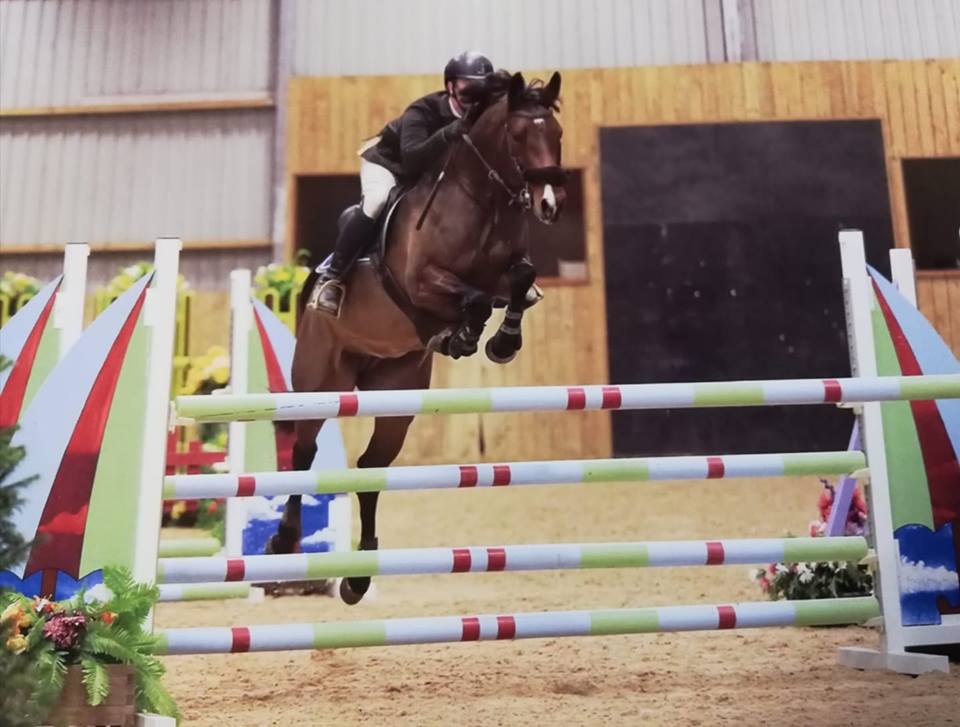 Frou Frou Danchin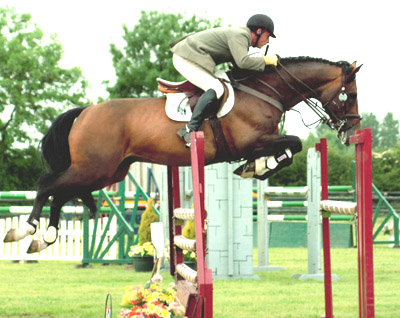 High Offley Checkmate Z
High Offley Stud - Eventers For Sale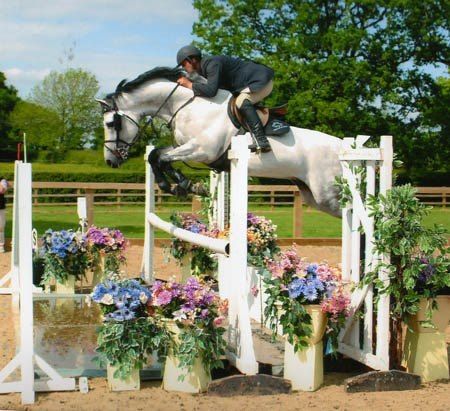 Coloured Warmblood Foal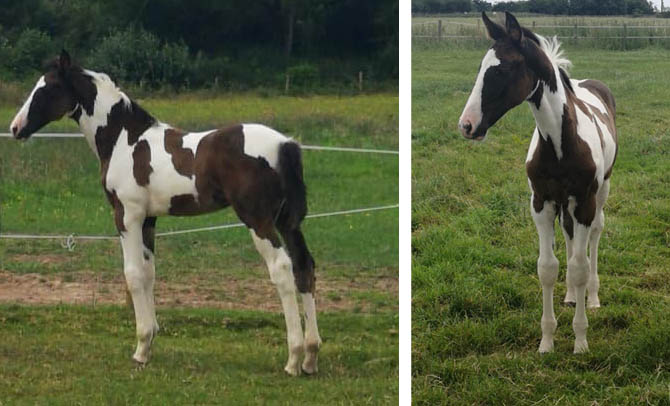 High Offley Fernando x Nabab de Reve Call : 07977 279734
High Offley Stud - Dressage Horses For Sale