Maira Leja
Maira Leja is a showjumper from Latvia, below you can watch her in action jumping Corwiko, horses competed by Maira Leja include Lion Des Terdrix, Lady Bird and Corrwiko.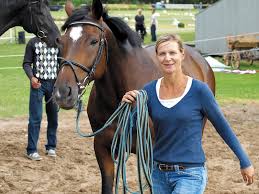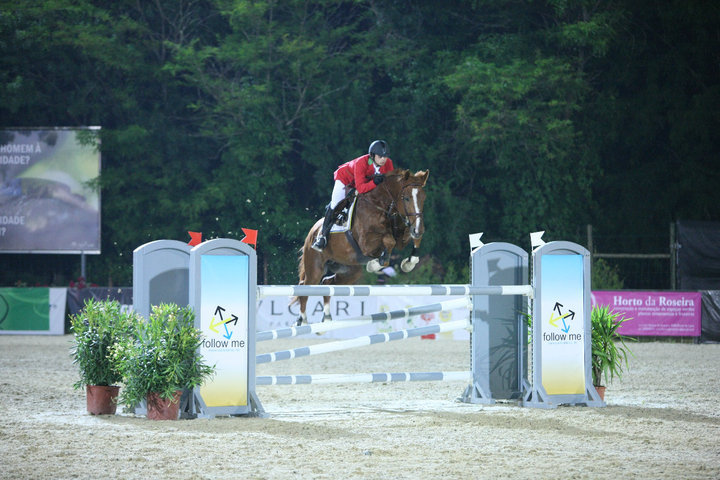 Watch Portuguese showjumper Tiago Jardim Fernandes Quintas | Stableexpress Horse Rider |Tiago Jardim Fernandes Quintas - Portugal - Showjumping Rider…
Read More
Anne Christine Humbert
Anne Christine Humbert - France
Anne Horn
Anne Horn - USA
Audrey Saligny
Audrey Saligny - France
Frantisek Ventura
Frantisek Ventura - Czech
John Maunsell Richardson
John Maunsell Richardson - UK
Justine Gouin
Justine Gouin - France - Showjumping
Gillian Sutherland
Gillian Sutherland - Canada
Mickael Bonnefond
Mickael Bonnefond - France
Place To Take Horses In Normady
All the horses on this page are ours, or have been, the people featured are us or our friends. So these are not hypothetical horsey adventures, they are things we have done and regularly still love to do!
Beaches galore, my favourite being the endless sweeping sands of the Mont st Michel ( world heritage site), an hour`s drive to the west, though Deauville, an hour and half away, centre photo, has fantastic riding too. If you are a horse lover both places are worth a visit early morning to watch the trotters and racehorses being put through their paces.
The forest of St.Sever pictured above is a ten minute horsebox drive or 45mins hack away. The fabulous mixed forestry is crisscrossed with tracks for hikers, riders and cyclists with abundant stream crossings, hidden glens and secret hollows. Further afield exciting adventures await, such as the tracks around Pentecoulant chateau, 45mins away,(picture on the right).Venture onto the byways of this area, Suisse Normandie and you could be lost for days meandering along riverbanks, grassy lanes, woodland and pasture all the while taking in unforgettable views .
Vire; 10mins
Gavray; 45 mins
Brecey; 25 mins
There are superb venues with fantastic schooling and training facilities for your horses too. Vire has indoor and outdoor schools at the trotting hippodrome that you can hire by the session.The Renarderie at St.Sever does too, that`s a 15 minute drive, you can get membership there and use their facilities in a similar way. Brecey offers a yearly subscription to use both indoor and outdoor schools as often as you choose. My favourite though is Gavray, they have an amazing outdoor arena ( set in the prettiest position) but the selection of showjumps is mouthwatering all for 5 euro a horse! They do also have some cross country jumps to get you started. www.valdesienne-equitation.fr
Dangeul
A lovely event in the grounds of an elegant chateau.
Auvers.
Massive outdoor arenas regularly hosting big showjumping and dressage competitions. In a divine position right under the church
Dol de Bretagne.
Domaine des Ormes, arena and xc course set in the grounds of a charming chateau, golf course and wild fowl reserve.
Want to compete? Whatever you like to do you`re going to visit some magnificent venues, you`ll feel lucky just to be attending, never mind winning!
And my favourite Le Pin au Haras, one and a half hours drive but worth every minute.
www.haras-national-du-pin.com
From clear round showjumping in February and March to one star in August,` Le grand complet` you`ll not be disappointed. Whatever floats your boat, driving, showjumping, dressage, eventing, equirando??
www.equirando-normandie-2012.com
Le haras du Pin will have something for you to watch or take part in, and what a magnificent place!
They will host the cross country for the 2014 World Equestrian Games to be held in Normandy.The games are due to be hosted in Caen, only an hour up the road, though it will be shared around with Deauville, St Lo and the Mont St Michel, take a look here;
Pompadour young event horse chamionships.
www.semaine-pompadour.com
Everyone in France loves a championship, you will too. It might be a drive but you`ll have the time of your life spending a few days in a little town that lives and breathes the horse.
Every discipline has umpteen championships so you`ll manage to get yourself to at least one. Eventing is my passion but every championship venue will offer a magical atmosphere and lasting memories.
Stefano Cappai
Stefano Cappai - Italy - Showjumping
Victoria Lauff
Victoria Lauff - Germany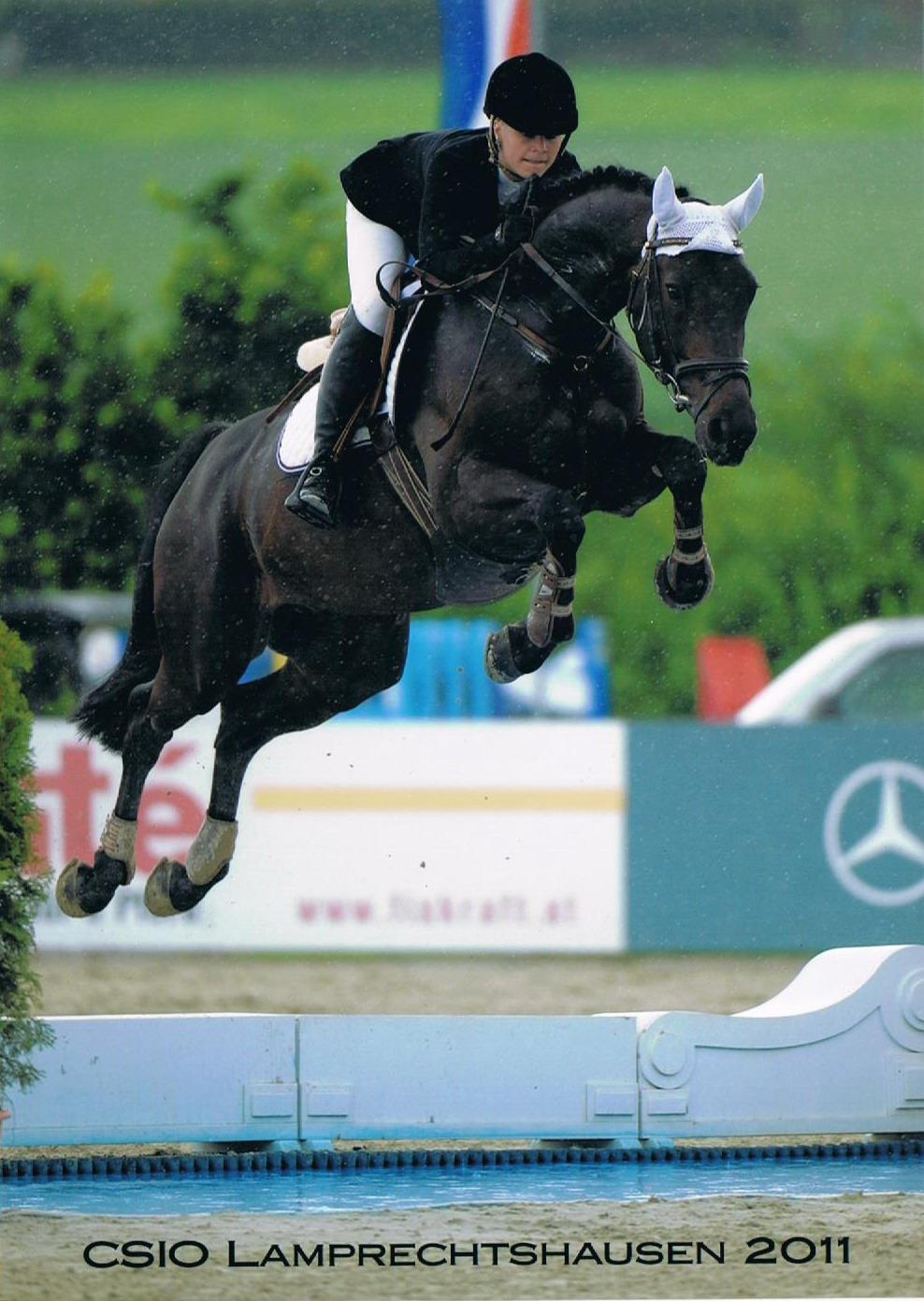 Rebecca Schaar
Rebecca Schaar - USA - Eventing
Jorge Ramirez Cardenas
Jorge Ramirez Cardenas - Mexico - Reining
Sergey Martiyanov
Sergey Martiyanov - Russia - Showjumping
Raven Schmidt
Raven Schmidt - Canada - Horse Vaulting
Alexandr Chernobylov
Alexandr Chernobylov - Russia - Eventing | horses competed by Alexandr Chernobylov include Kapriz, Experiment & Pervocet