Burmese
Meet Burmese a black RCMP Police Service Horse (PSH) mare who became the official mount of Queen Elizabeth II, gifted to the queen by the Canadian Mounted Police, Burmese was the queens choice of mount at many official engagements including Trooping the colours eighteen years in a row. Burmese was originally trained RCMP Staff Sergeant Fred Rasmussen.

Burmese was born at the Royal Canadian Mounted Police Remount Ranch at Fort Walsh, Saskatchewan. Trained by the Royal Canadian Mounted Police she came to the UK in 1969 to perform at Royal Windsor Horse Show were she was then gifted to her majesty.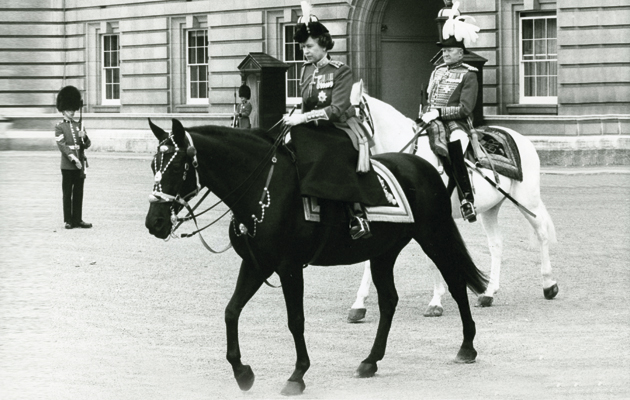 In 1981 the queen was sat on Burmese for her birthday parade when a teenage cadet fired six blank shots at her, spooking Burmese, the Queen was able to get the mare back under her control, the cadet was the last person in the UK to be charged under the 1842 Treason Act. She was retired from public appearance`s in 1986, this was the last time the queen would ride during trooping the colour`s as she now sits in a carriage for the procession.
Watch footage from 1981 trooping the colour`s of how the queen kept very calm during the whole incident.

Burmese was retired to pasture at Windsor Castle park until she died in 1990, a stutue of Burmese and Queen Elizabeth II was erected in Regina, Saskatchewan.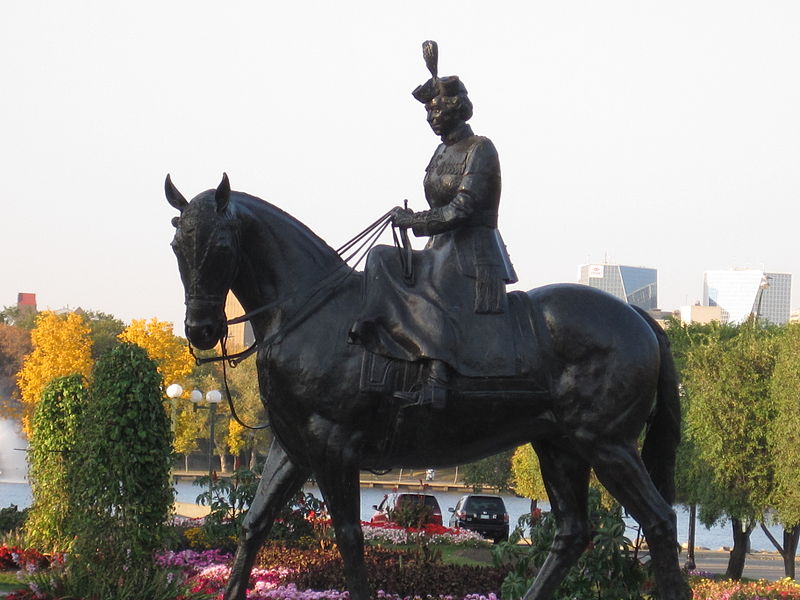 The Canadian mounted police gifted the queen another horse in 1972 celebrate the 100th anniversary of the RCMP named PSH Centenial and another named PSH Saint James, in 1998, to mark the RCMP`s 125th anniversary

The Queen often rides out with dignetaries, below is a picture of her riding Burmese with American president Ronald Reagan who was a keen horsemen having originally being an actor who stared in many western movies,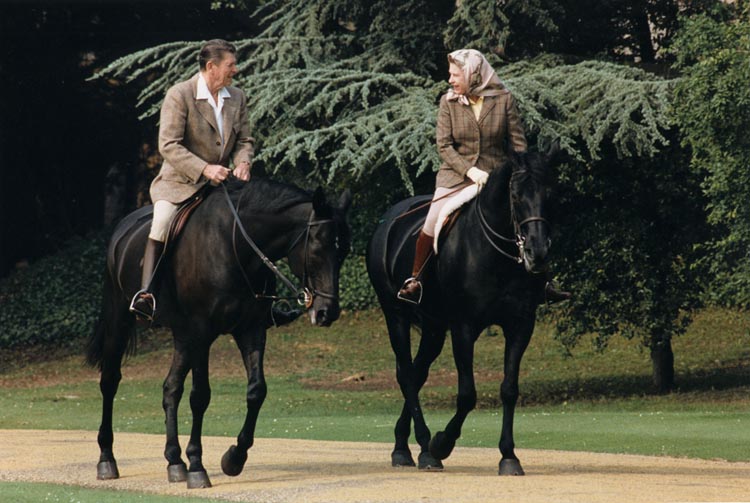 Click here to see more American presidents on horseback