Stable Door Signs
Looking for a custom made stable door sign? Stableexpress has a wide selection of door signs available from reclaimed wood, through to metalic signs for your door. Personalise these signs with a range of options, wih graphics, your horses name or maybe something amusing (moody mare is always popular.)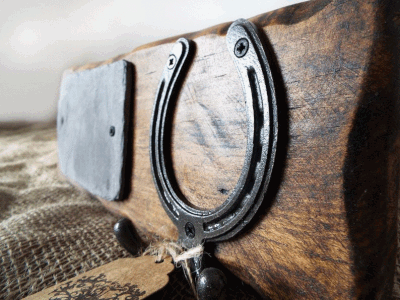 Reclaimed Wood / Stable Door Plaque
Personalised Horse stable door name plaque/sign with horseshoe hook. Stunning handmade unique gift for birthday/ anniversary horse lovers!
Our stunning personalised stable door horse & pony name plaques/signs with horseshoe head collar hook are handmade from reclaimed wood and Welsh Slate, not only beautiful and unique but practical too.

---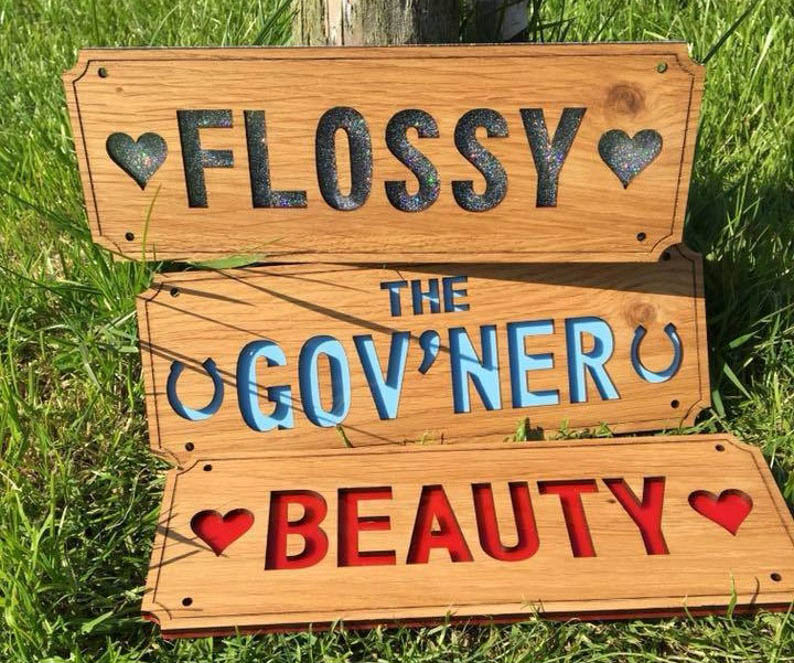 Personalised Stable Door Plaque
Wood & Acrylic Personalised Horse Stable Plaques available in different colours and designs.
These one-of-a-kind name signs are custom made just for you. Made from oak veneer wood and a variety of different coloured acrylics - these signs will be sure to rock your stable yard.

---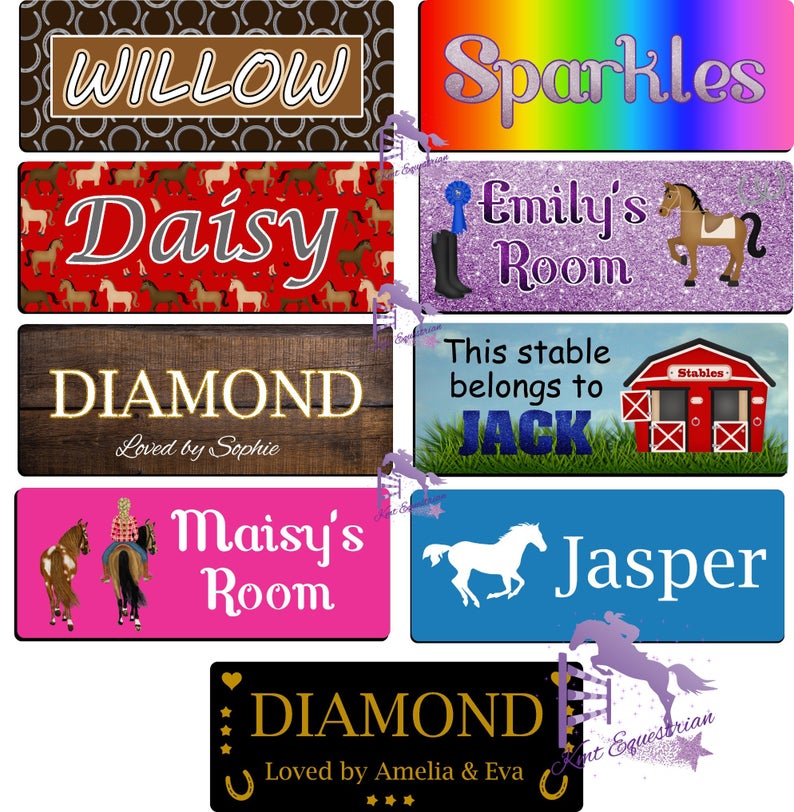 ---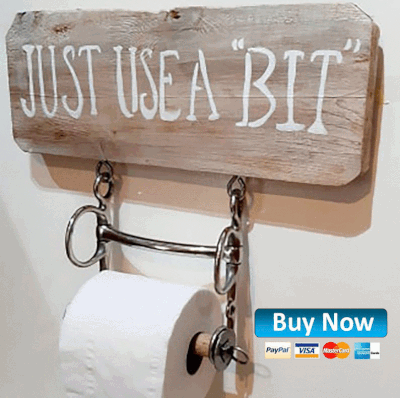 Just Use A Bit
This country style homemade item horse bit crafted along with plaque to comfortably and conveniently hold your toilet roll and is perfect for country or rural properties or for those who want to bring some country into their home and have a conversation piece for visitors when they use your guest bathroom.

---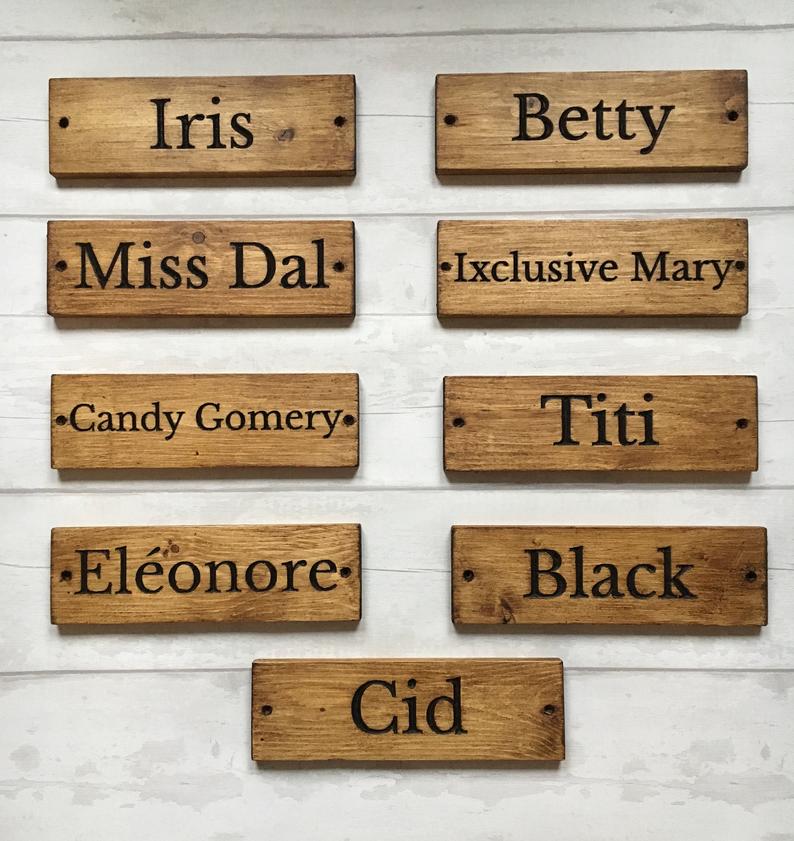 ---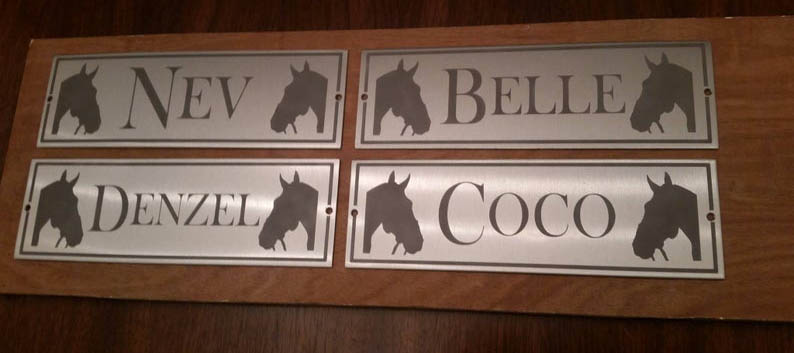 Stainless Steele Stable Door Horse Name Plaque
Brushed Stainless Steel Sandblasted Personalised Stable Door Name Plaque
They are made from 1.5mm thick 304 grade Brushed Stainless Steel The horse`s name, head and border are then Sandblasted into the stainless steel. all corners and edges are smoothed. Can be made without the horse`s head, please ask.

---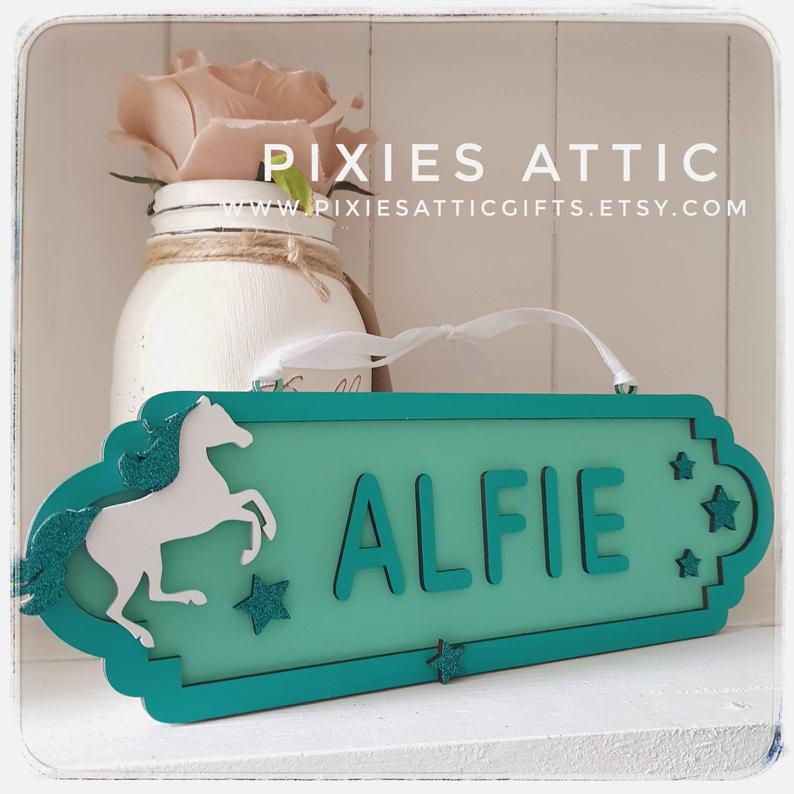 ---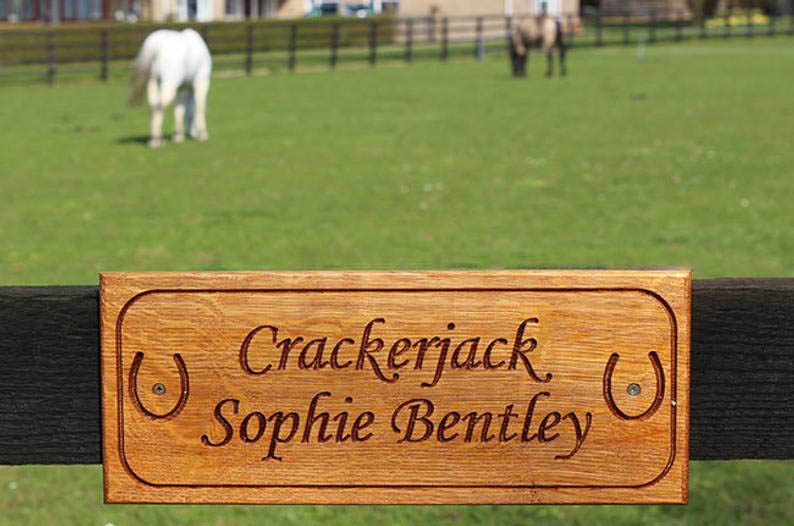 ---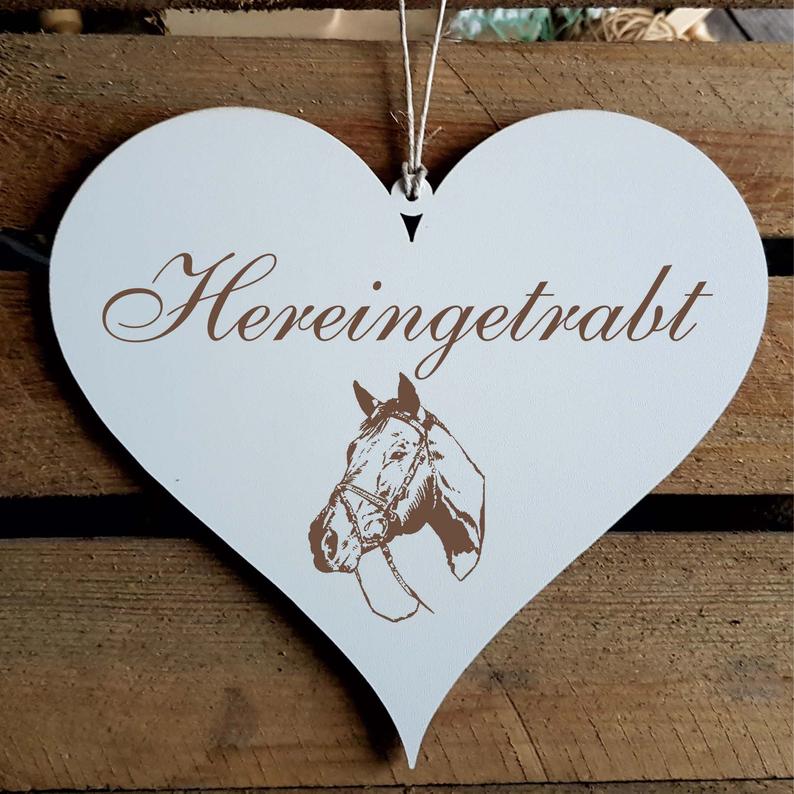 ---
Funny Horse Signs
As well as customised stable door signs, we also have listed numerous humorous equestrian themed horse signs.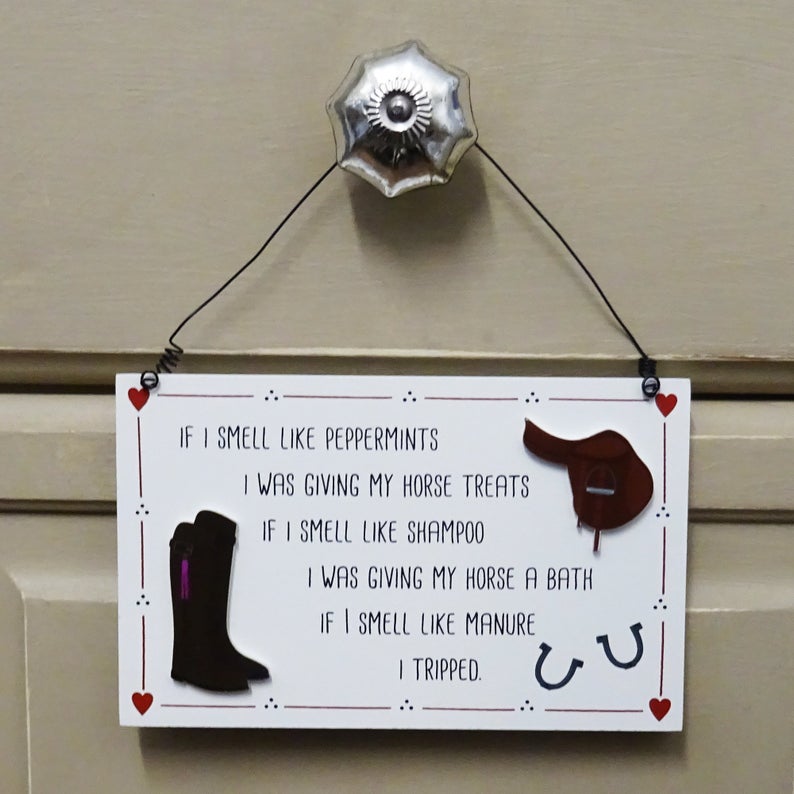 ---
---
---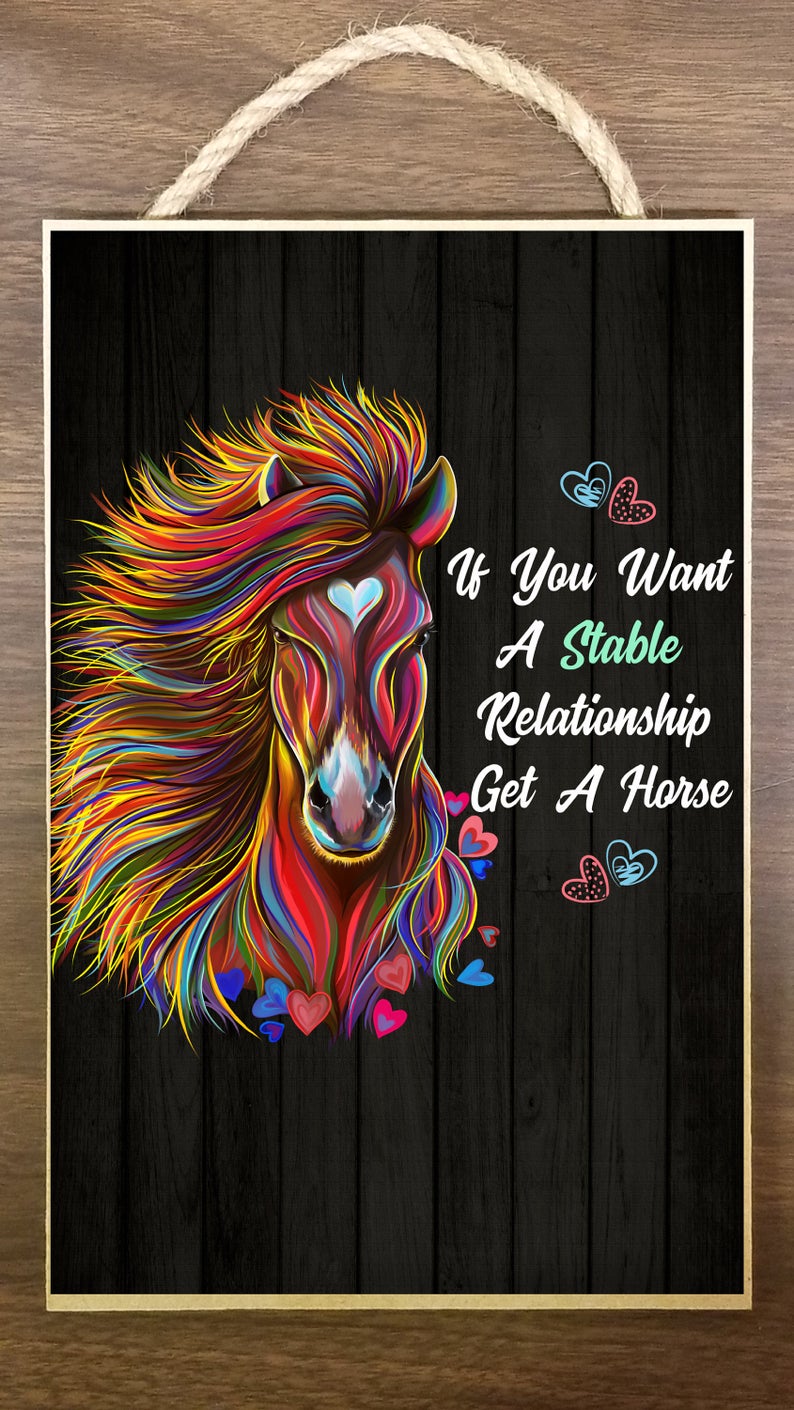 ---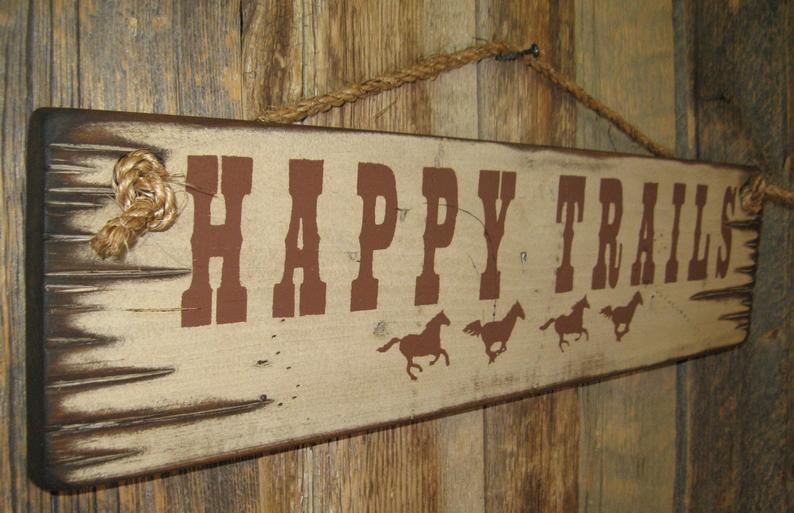 ---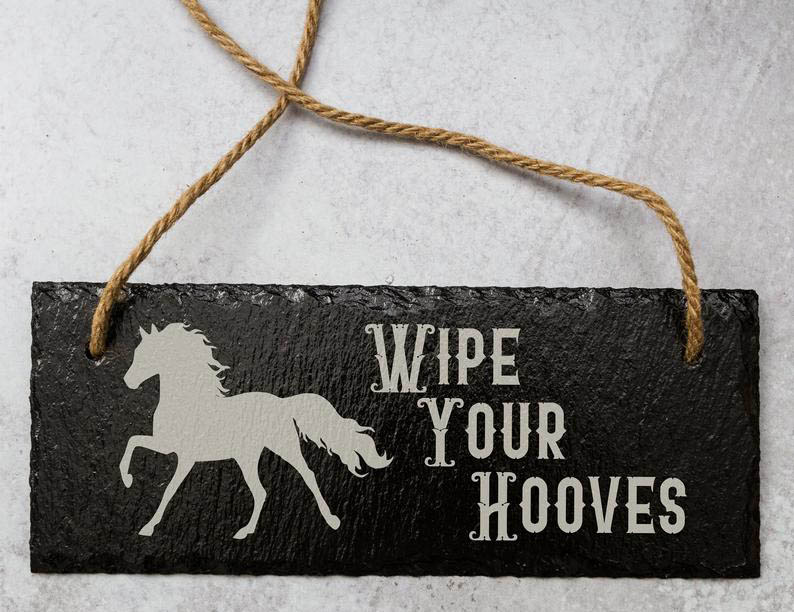 Stableexpress sign makers In is the number 1 place for all your stable signs / plaques at fantastic prices with a huge range of signs and graphics to suit any horses home.
We supply all types of signs metal, wooden and other materials, A boards & wall signs, magnetic signs, engraved signs, acrylic signs, sign boards and estate agent boards. Our national network of sign manufacturers and installers enables us to provide you with a competitive quote for any type of sign you require no matter where your stable yard is in the UK. With many years of experience in the supply and installation of all types of signs our installers will visit your premises to help and advise you on the right sign for your business.
Creating your own unique stable sign / plaque will be an excellent gift idea for any setting or occasion. Our stable signs make a great Christmas present or Birthday gift for anyone. You can even make a large wooden greeting card! All that`s needed is a little imagination and you`ll have that perfect gift!
Once you found the stable plaque of your choice, select the size backboard and submit the order.
Engraved Signs
Stableexpress can create a professional engraved or etched sign to meet your needs and budget on a variety of materials including brass, stainless steel, aluminium, rigid laminates and wood. Engraved signs are often used for information related to health and safety on your stable yard.
We are able to engrave into a large array of materials and sizes to create a subtle long lasting identity to your yard.
The materials can range from slate to brass and all can be mounted into a prestigious frame for that finishing touch. They can be colour in filled to your chosen colours and include logos and symbols. We also offer the ability to engrave safety signs for control panels, label, tags and nameplates. These can be made from numerous materials and sizes
Need a sign, banner, or display?
We specialize in large format printing and design.
We can print photo quality images up to virtually any size. We use a variety of different materials for indoors and outdoors to create durable long lasting products. We can also do illuminated outdoor signs and individual letters using NEON, LED or FIBER OPTIC lighting. No jobs are to big or to small. We will work with you to create the product you want without breaking your budget.We do have the lowest prices for our services and we use only the best equipment & Materials..
Get custom made signs for your stable door, as well as off the shelf signs for your horses home. Stableexpress have lots of signs listed varying in size and style`s fro classic size to humorous stable signs, if you have a specific stable sign in mind and it is not listed below please email us info@stableexpress.com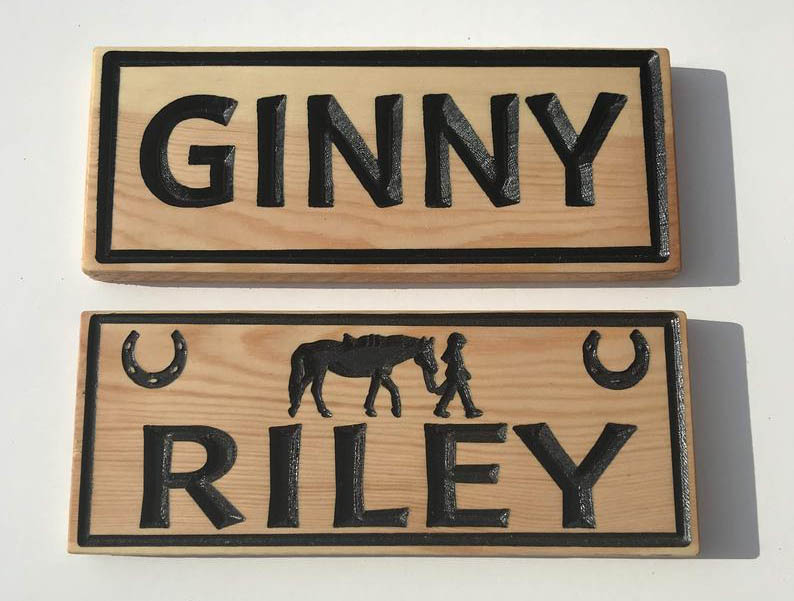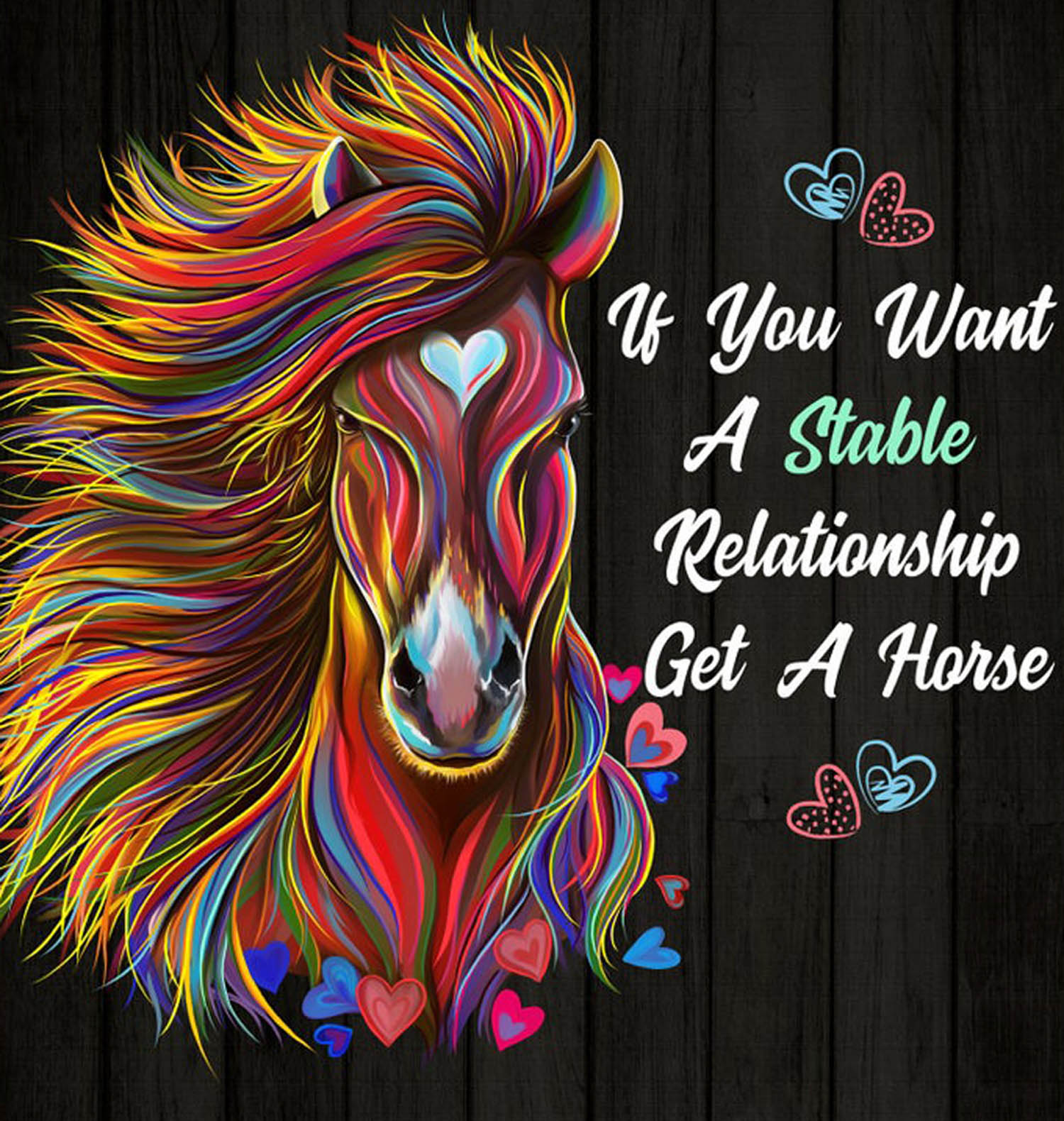 Personalised Stable Door Sign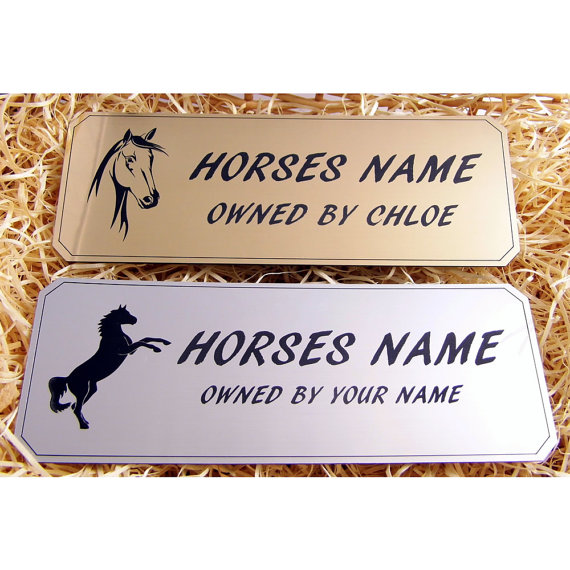 Engraved stable door signs with your horses name or horses head, galloping horses set on metallic silver and gold sign, made in the UK

Berthold Tholen
Berthold Tholen - Germany - Horse Driving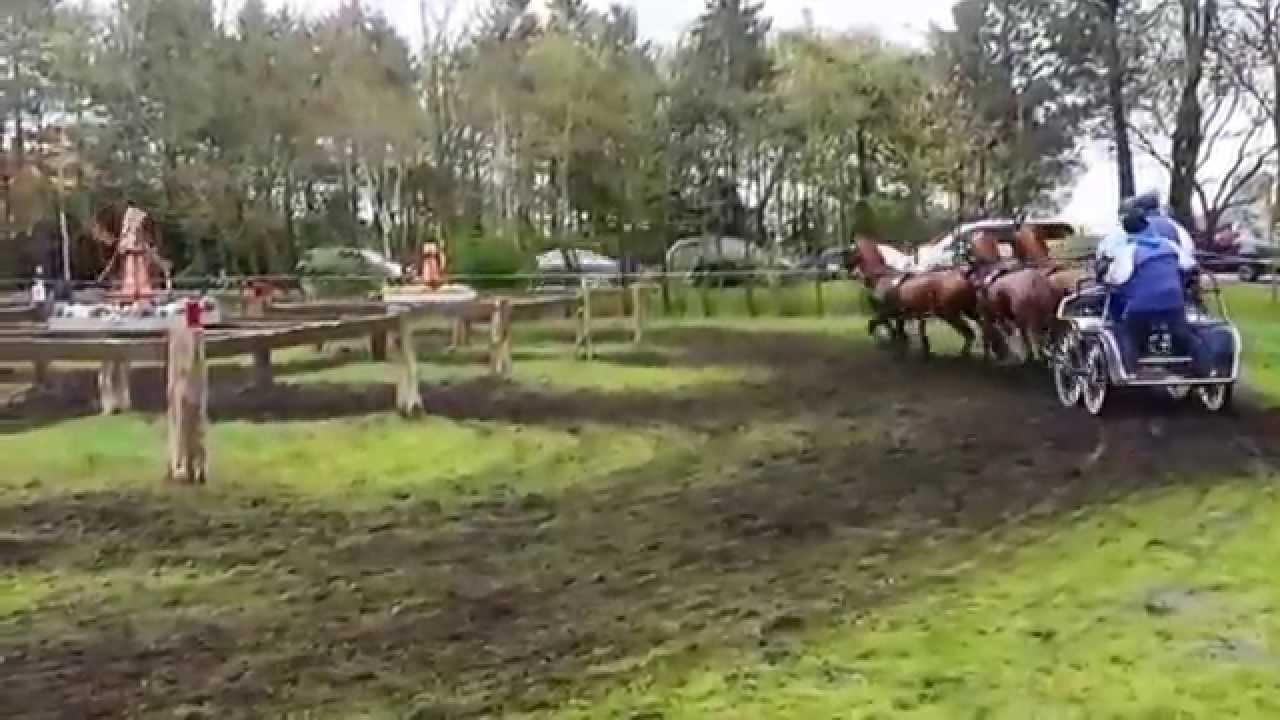 Coco Miles
Coco Miles - Australia - Showjumping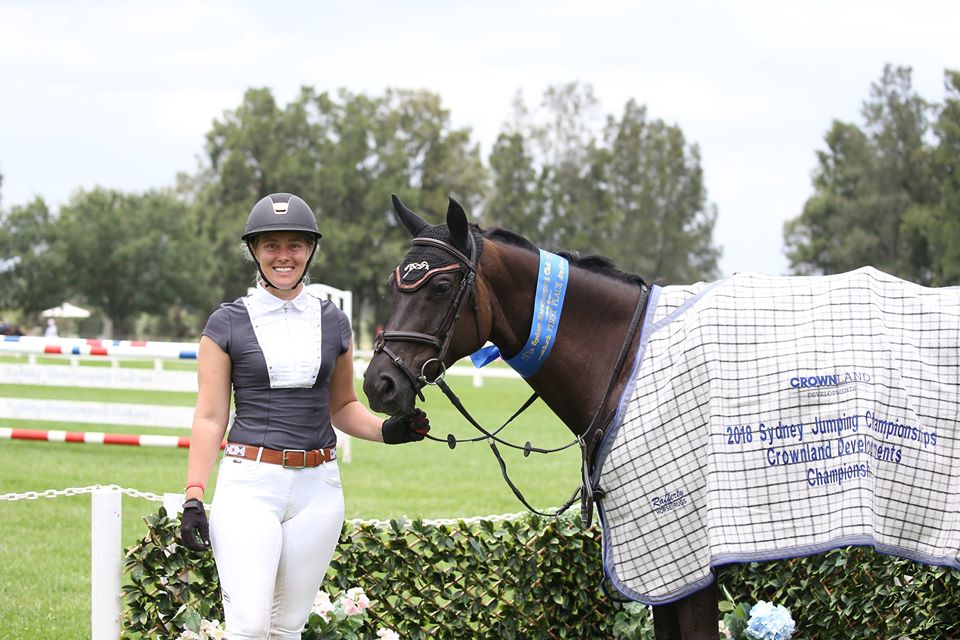 Personalised Metal Stable Door Sign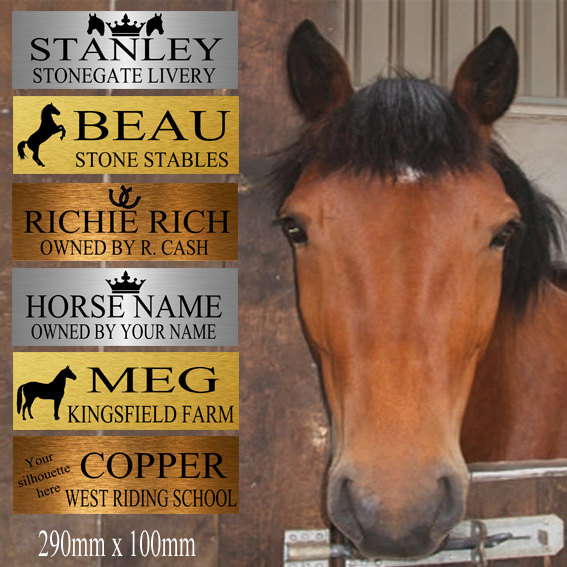 Metalic livery stable door sign, available in bronze, silver or gold custom written sign with logo and horses name

Horse Stable Name Plates
Kelby Lusher
Kelby Lusher - Bermuda - Showjumping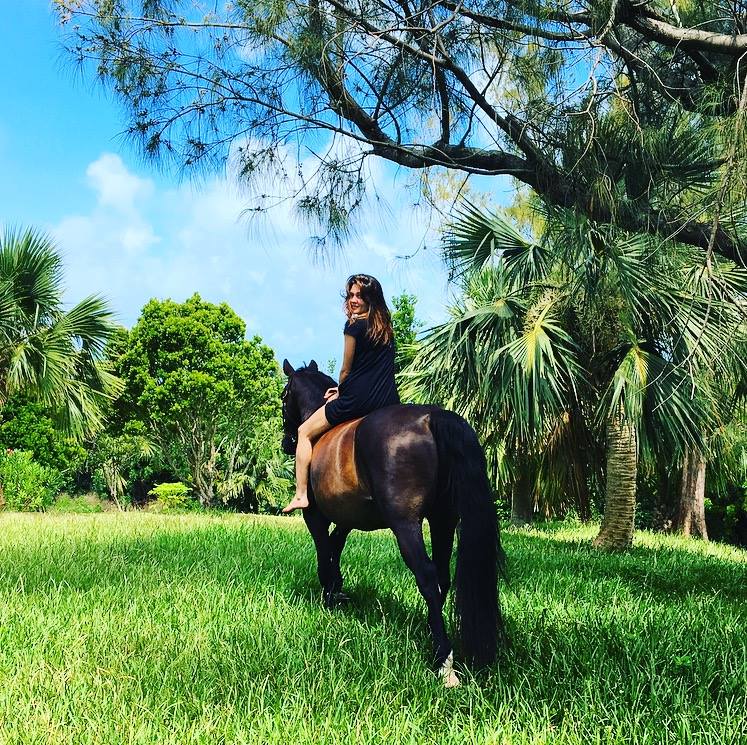 Horse Name Plate Stable Door Sign Plaque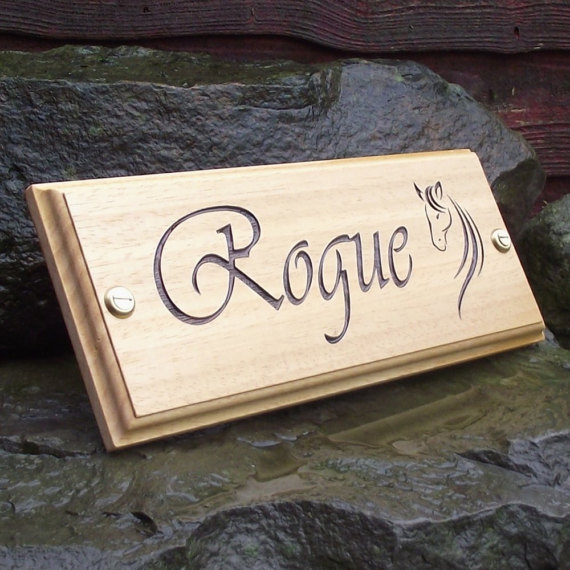 Custom made to your specification, made from Obeche, engraved with the deep laser, numerous fonts and logos available, sample shown is made with a Vivaldi Font.

Stable Door Pony Plaque Sign Art
Painted equestrian sign on oak, Sapele or pine, ships throughout the UK perfect gift for any horse lover

Aluminium Personalised Photo Stable Door Sign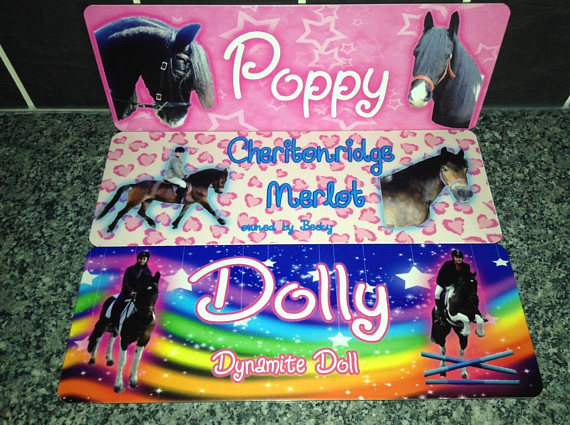 Stableexpress, the best place online to buy personalised door name plates and wooden door Signs for your horses stable. Door plaque`s make a great gift idea for personalising a your horses stable on the yard, and are ideal for special occasions such as Birthdays. Wooden Door Plaques come in a variety of different sizes
Choose a character from the different designs and simply add the horses name. Door Signs are a personalised accessory for your horse that come in white, black or multicoloured letters although some designs have specific colours. We hope you enjoy your visit.

Horrse Name / Stable Sign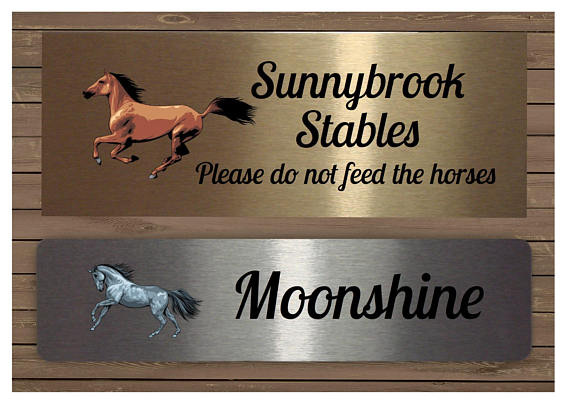 Add your own text to these fantastic metallic stable signs for your door

Kay Eastwood
Kay Eastwood - UK - Showjumping
Kay Eastwood Horses
KINGS OF LEON, TYPHOON V.D.M