Horse Racing
Horse Racing is loved throughout the world, here at Stableexpress we have information, news and results from horse racing in the UK, across Europe, USA and the rest of the world.
| | | |
| --- | --- | --- |
| | | Stable Express - Horse Racing, News, Information & Results |
Race Horse Profiles - Watch videos of the top race horses past and present

Ken Condon Racing Stables
Ken Condon Racing Stables is one of Ireland`s newest Training Yards, based on the Curragh, the centre of Irish Racing. This outfit is a fulfilment of a boyhood dream, through hard work, diligence and lots of patience.
He began riding at eight years old and twice represented Ireland at the European Junior Horse Trial Championships gaining the team Bronze medal at Rotherfield Park, England. For 5 years he was assistant trainer to John M. Oxx and before that spent time working in the U.S. and France for people like Coolmore, Mount Coote Stud, Lanes End Farm, Haras de Fresnay-Le-Buffard, Neil Howard (Trainer) and Todd Pletcher(Trainer).
Ken Condon Racing Stables, Friarstown, Kildare., Phone:087 2369466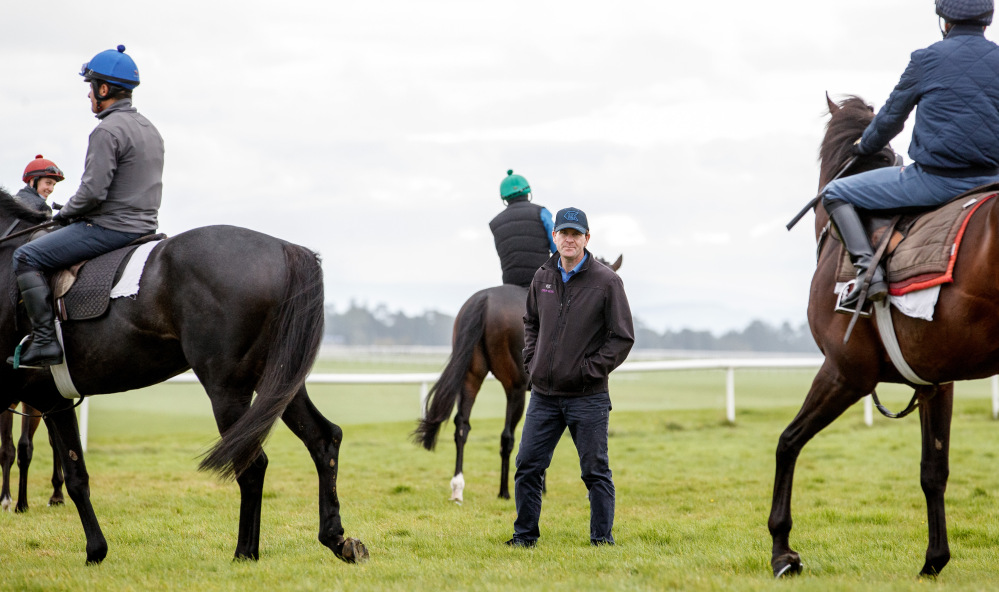 Race Horse Ownership
The racing stable is geared toward recruiting people from different walks of life into Racehorse ownership, and all the excitements and disappointments that go into making the sport what it is. A chance to meet and interact with like willed people through a sport that tugs at both ends of the human emotions - joy and disappointment, winning and losing, success and failure, yet is constantly captivating and unpredictable.
And by this interaction through racing and all that goes with it might you find the basis for cultivating business contacts or long-term friendship and hopefully both.
To this end, most of my existing horses are owned by Syndicates, some with just 3 members and others up to 20 members.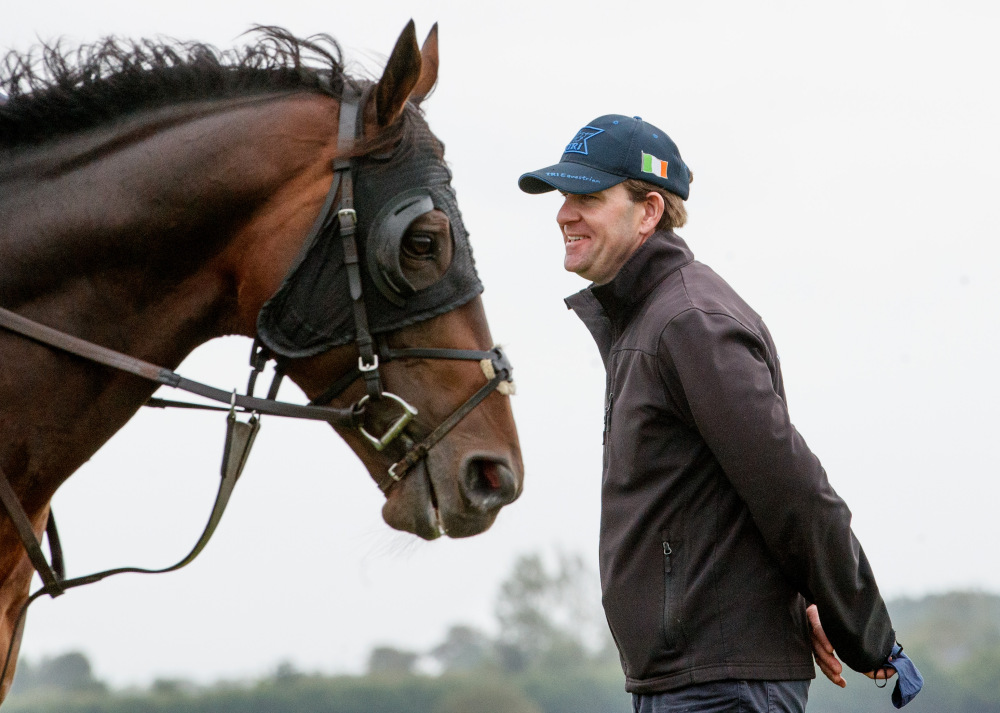 Symposium Racing Syndicate
Introducing the Symposium Racing Syndicate.For it`s debut season of 2004.
The Attraction
2 Race Horses
1 Yearling Colt by Woodborough .
1 Yearling Filly by Desert Sun .
The Proposal Year 1
A limited number syndicate of ten equal shareholders
A Share may be purchased by an individual or group
To sell by Public Auction the above horses at the end of 2004
To divide equally the proceeds realized along with any prize money earned among the ten shareholders
To facilitate the easy entry and exit from Symposium Racing Syndicate by members (Yearly Basis)
It`s the syndicate aim to purchase more expensive and superior quality yearlings at next autumn`s sales and increase the cost to each shareholder
Obviously the syndicates success or otherwise will help determine the quality of it`s future purchases
The Cost
- Issue of 10 equal shares at € 2,250 per share. The Further payment monthly by direct debit of €300 per share .A one time extra payment pf €250 per share payable on July 1st 2004 which will credited to to Syndicates Horse Racing Ireland (HRI A/C). The understanding and guarantee to the shareholders that the above costs outlined are the total costs due and encompasses an all inclusive price package which covers the
Purchase, Training costs, Curragh Gallops Fee, Insurance (mortality cover), Transport, Veterinary, Jockey fees, Race entries etc, Charges for both horses.
For your information - The Woodborough colt is out of a stakes placed winner and dam of 7 individual winners including 2 "black type" or stakes performers.
Desert Sun has a tremendous start to the Northern hemisphere Stud career being in 2003 the sire of 15 individual winners of 19 races in his first crop now 2 yrs old.The filly is from the immediate family of Tiger Royal a multiple group and listed race winner for D.K. Weld
Competitive Advantages
- A trusted personal relationship built up with key outside components in overall success of the yard like leading Vets, Farriers, and Feed merchants in my location.
Promoting and entering (legally approved) trainer/client contracts as devised by the promoter where strict guidelines are fully transparent. The implementation of health and safety statements and work/employee guidelines as set out by the relevant Acts. Total service provided for our no.1 concern, i.e. the clients. To be kept fully informed via regular phone calls/e-mails/fax. Computerized office systems.
Cultivating the correct image for the yard, i.e. dynamic, professional, ambitious etc ....reflected in the turnout of horses and staff in public at all times.
Simple and effective advertising: staff jackets, caps, horse blankets, newspapers.
Promoting integrity, transparency; all horses fitter and running on their merits to achieve best possible places. Cultivating a yard atmosphere where owners are welcome and setting highest personal standards in personal appearance and dealings. Using high profile jockey`s at every opportunity and reaping the natural publicity that follows for the good of the Yard.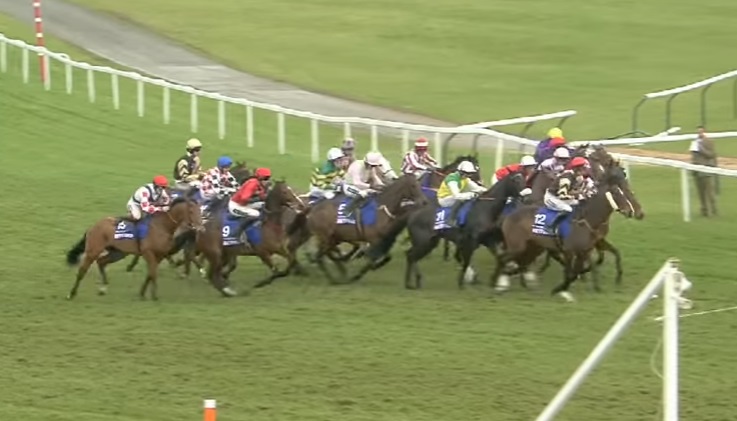 Blue Gown
Blue Gown - British Racehorses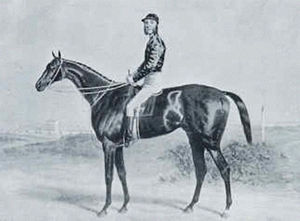 Merryman II
Merryman II goes down in the history of grand national racing on a number of points, firstly Merryman was the first Scotish race horse to win the prestigious race, the 1960 grand national that he won was also the first televised grand national which has become a key date in the horse racing coverage calendar each year. Below you can watch this historic race in the archive footage.
Peppers Pride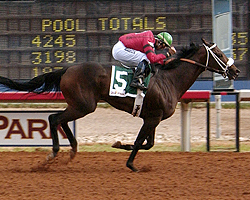 - Famous Race Horses