Black Caviars 5 Best Wins
Black Caviar`s 5 Best Wins

Legendary Australian Thoroughbred racehorse Black Caviar retired on the 17th April 2013 after a glittering career where she went undefeated in 25 races including 15 group 1 contests. She was number 1 in the World Thoroughbred Racehorse Rankings for four years running from 2010 - 2013.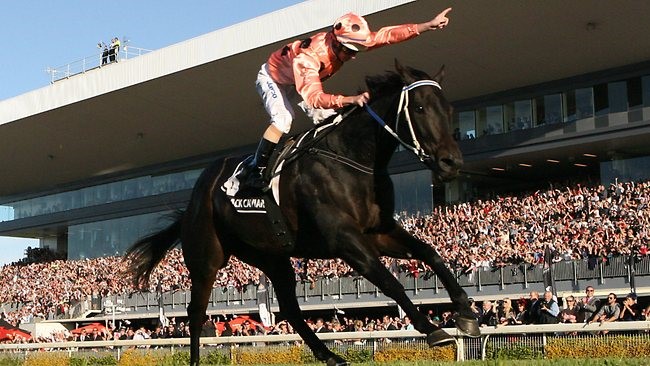 Black Caviar had a long running partnership with Melbourne trainer Peter Moody also with Jockey Luke Nolen who was lucky enough to ride this amazing animal on all but 3 of her start, we take a look back at some of her most famous performances.
5. Diamond Jubilee Stakes, Group1 - Ascot, 23/6/2012
Many race goers say that Black Caviar`s trip to the UK to race in front of the Queen at Royal ascot was one of her worst races but for me it was the time in her career where she proved herself a true champion. We have all heard the sporting analogies of real champions overcoming adversity to win, to play badly and still win, to be out of their comfort zone and still to win, to be carrying an injury but pulling through to win and this I the race where Black Caviar against it all still won.

Many point to jockey error as to why she was run so close, some say the unfamiliar track had given her problems, travelling to the other side of the world can`t help suggest others but there was clearly something not right with this great champion on the day of the Diamond Jubilee Stakes before, during and after the race but she still had enough about her to stretch her neck out for the victory in one of the most stomach churning races of modern times.
4. Black Caviar Lightning, Group 1 - Flemington, 16/2/2013
After returning from The UK following her scare at Royal Ascot where many say a jockey error had nearly cost Black Caviar her unbeaten record there was talk of her having lost her touch and even of retirement. A positive spring preparation convinced Peter Moody that Black Caviar still had much to offer and she would return in the autumn with the target being the Black Caviar White Lightning, a race she had won for the previous 2 years and that would carry the Black Caviar moniker for the first time.

ContentAdvert Black Caviar started a short price favourite as she usually did but if there was doubt as to whether she could be as good as before it wasn`t long before they were dismissed when as they reached 400 to go with Black Caviar still at total ease. She crossed the line two and a half lengths clears of stable mates Moment of Change then Golden Archer but she had never been tested and looked to be back to her best and more in breaking her first track record in the process at the 23rd time of asking to the great joy of the Australian racing public, given the connections of the race and this is why this race make it into our top 5.
3. Danehill Stakes Group 2 - Flemington, 5/9/2009
The third race in our list goes back to Black Caviar`s fourth career start to a race which is often overlooked but it was an early example of when she was able to win when most champion racehorses may have suffered a defeat. She had won her first three races at ease and went off an odds on favourite but this was to be different as Black Caviar started badly and knuckled at the start and scrambled for a few strides then knocked over Point Pan whilst struggling to maintain control.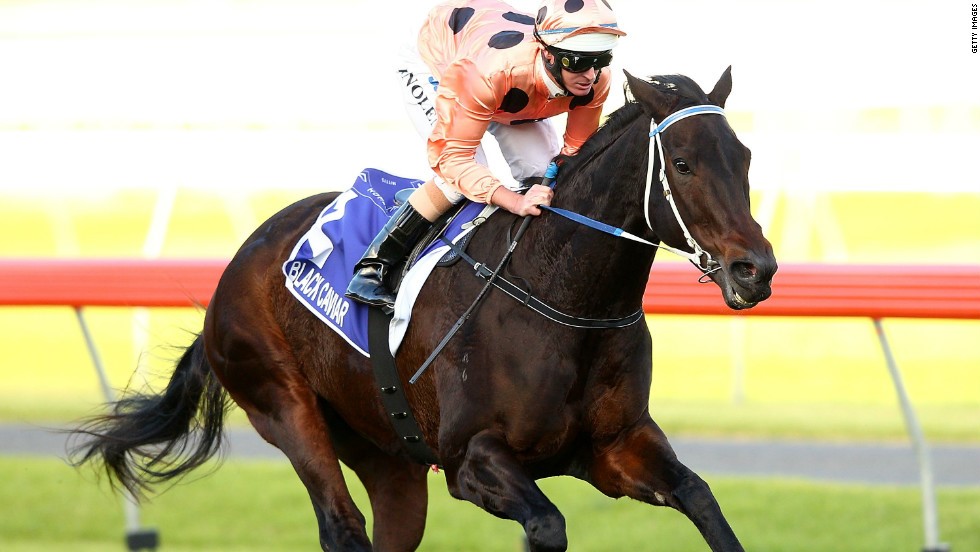 She was handy at 100 metres as usual but not looking comfortable, as her jockey kicked away she seemed to have less than in previous efforts and couldn`t lose Wanted who had tracked her all the way and made strong ground but Black Caviar held on for a holding 3/4L. Wanted went on to impressively win the Newmarket handicap and it would transpire that Black Caviar has pulled chest muscles as she jumped out which saw her miss the spring of 2009 through injury.
Beating a Newmarket Handicap winner despite a chest injury, that`s why this race makes our top 5
2. Newmarket Handicap, Group 1 - Flemington, 12/3/2011
On start number 10 Black Caviar was carrying a huge 58kg and aiming to set an all weight carrying record for a mare, a big ask when you consider the fact that she was 4kg above her closest competition and then look at the quality of the opposition. Subsequent Doomben 10000 winner Beaded finished third and Golden Slipper winner Crystal Lily was second although they were soundly beaten by an in form, supreme thoroughbred who was cruising 300m from home which led to her highest rating and one of her most dominant performances.

1. T J Smith Stakes Group 1 - Randwick, 9/4/2011
The field in Black Caviar`s only appearance in Sydney for the T J Smith Stakes was as good as any modern day Australian race with 9 of the 10 entries having been a Group 1 winner, They included Doncaster Mile winner Triple Honour, Golden Slipper winner Crystal Lily, Patinack Farm Classic winner All Silent, Australian Derby winner Shoot Out, Robert Sangster Stakes winner Response, Coolmore Classic winner Alverta as well as Black Caviar`s arch rival Hay List.
This race was run in an unusual fashion for Black Caviar as Hay list sped around the turn ahead where Black Caviar seemed to wobble at the unfamiliar turn and took time to steady giving hay list four lengths with 300m to go which initially looked like an unassailable lead and the crowd were on the edge of their seat, but no lead was unassailable for Black Caviar and she got by Hay List impressively and went away sending onlookers into raptures with a truly remarkable show of ability and making Black Caviar a Worldwide superstar.
Black Caviar was officially retired from racing On 17 April 2013. Trainer Peter Moody said, `The connections of the horse and I decided 25 was a great number`