Race Horse Database :- Racehorses Past and Present
There have been thousands of racehorses that have graced the public eye and the winner`s circles for decades. Some were `one hit wonders, ` and others were regular victors in their starts. Some racehorses proved to be better with racing and others, for breeding. These six racing stallions have earned their way to the top of the list of famous racing studs and will be remembered by many. Their unbelievable records in racing along with their determination, and their talent for racing has sealed their names in infamy.
United States Race Horses
Man o` War
Man O`War was one of the immortals of horse racing. He also later became a top sire. He was retired to stud at the age of 4 and sired 64 stakes winners. One of his most infamous sons, War Admiral, was the rival of Seabiscuit in the 1930s and won the Triple Crown. Man O` War did not only produce flat racing winners, but he also produced steeplechase winners such as his son, Battleship, who whom the Grand National Steeplechase at Aintree, England.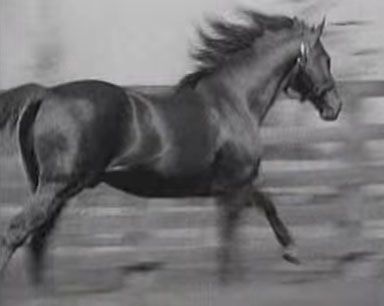 Bold Ruler
Bold Ruler was named Horse of the Year in 1957. He was the first stallion whose offspring earned more than $2 million in a single season. In 1966, that accomplishment was followed by his progeny by winning at least $1 million every year until 1970. He sired the greatest racehorse of the postwar era, Secretariat.
Northern Dancer
Northern Dancer won the Kentucky Derby and the Preakness however, he did not win the Triple Crown. His greatest claim to fame was his ability to produce excellent racehorses. Northern Dancer sired 635 foals. Out of that number, 467 foals won races, and of those foals, 123 won stakes races.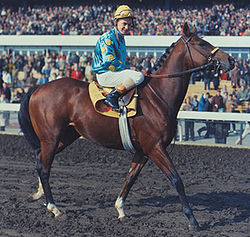 Race Horses Successful In The United Kingdom
Arkle
In horse racing, when the horses begin to win often, they are handicapped with additional weight called "stones." When Arkle started to win, he was often handicapped with two or three stone more than his competitors. Despite the extra burden, he still won 27 of his 34 starts. He won the Leopardstown Chase, the Cheltenham Gold Cup three consecutive times, the King George VI, and two Hennessy Gold Cups. He was essentially unbeatable in 1965 and may have had a longer career if it had not been for an injury the next year.
Desert Orchid
Desert Orchid caught the public`s imagination like no other racehorse and skyrocketed to superstardom. He was popular because he had an iron will and attacked the field. His gray coloring made him stand out from the rest. Affectionately called `Dessie,` he won 34 of his 70 starts, but he was most famous for winning the Cheltenham Gold Cup and the King George VI Chase four times.
Red Rum
Red Rum was purchased for just 400 guineas, which roughly equates to $400-$500 in today`s money before he went on to win three Grand Nationals. He only won 24 starts, but he never fell once out of all 100 starts. In 1978, he was being prepared for an attempt to run his fourth Grand National when he suffered a hairline fracture and was subsequently retired.
Share with your friends

Database of race horses, results, images and horse racing video clips
State Of Play

Foaled 12th February, 2000 State of Play is a bay gelding who has had a successful career on the race track, trained by Evan Williams and owned by Mr & Mrs William Rucker, State Of Play has run in the grand national on four occasions. State of Play is by the stallion Hernando out of a Windwuf mare Kaprice.
The Tatling

Born in 1997 The Tatling is a an Irish bred racehorse who was prolific on the race track, taking part in 176 races ridden by a 36 jockey`s, he was placed 53 times and won 18 of his races. The Tatling was bred by Patrick J Power in Ireland and a son of the thoroughbred stallion Perugino, he was first sold as a yearling for 54,000 Irish guineas and sent to race horse trainer Michael Bell.
The Racing Horse

Thoroughbred Horse Racing is a popular sport Worldwide, such is it`s popularity that racing takes place on most days and millions are wagered every day as the punter tries to beat the bookie. Check out this nostalgic footage of Old Horse Racing Stables footage from the 1950`s, if you enjoy the video then please share with your friends.