Patricia Borum Equestrian Fine Art and Home Decor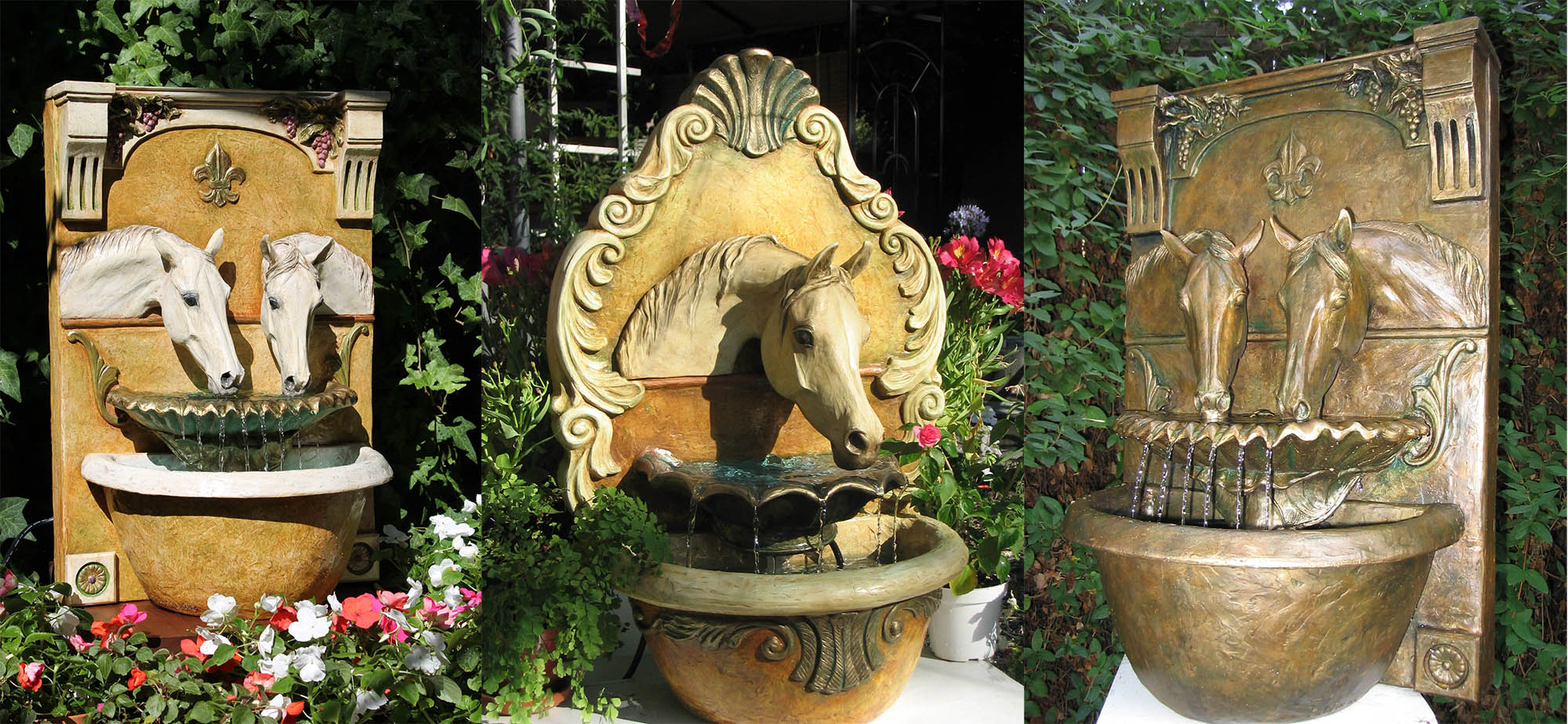 Patricia Borum is an equestrian enthusiast and artist creating horse themed art for the discerning collector. Patricia Borum creates bronze and fiberglass sculptures, decorative pillow and porcelain table wear. Below you can view some of Patricia`s finest pieces past and present, many of these are available for sale and Patricia is often available to create custom pieces from time to time, for more information please contact Patricia via
patriciaborum@comcast.net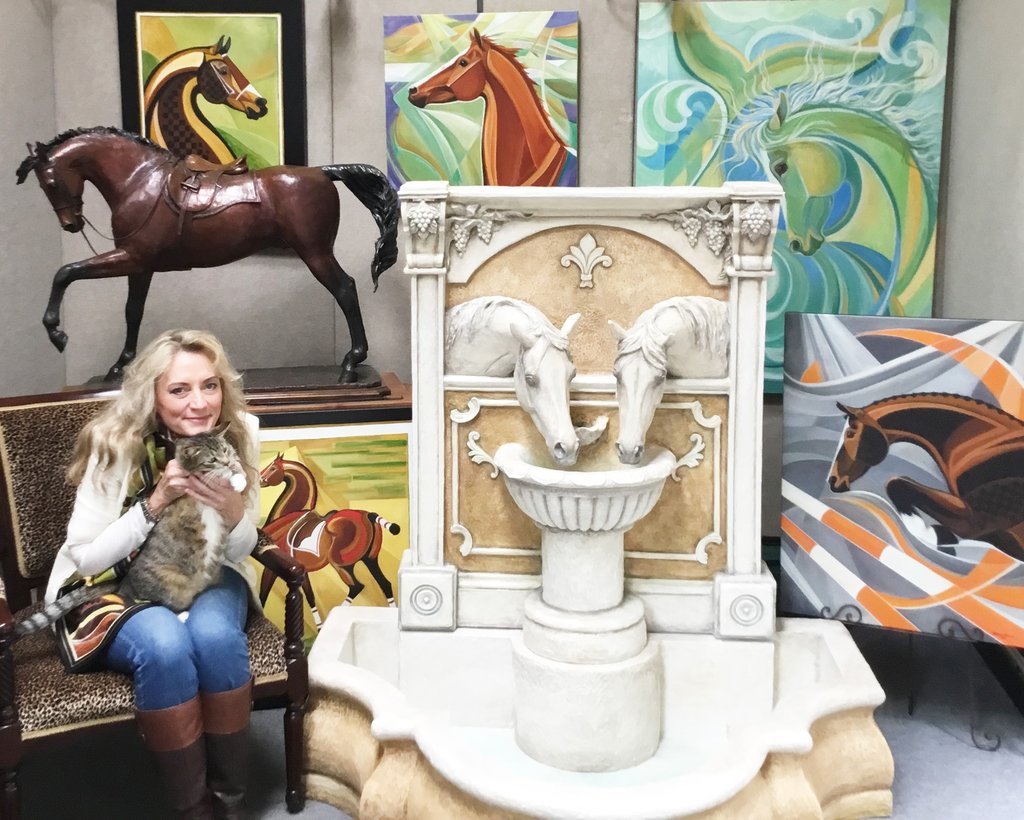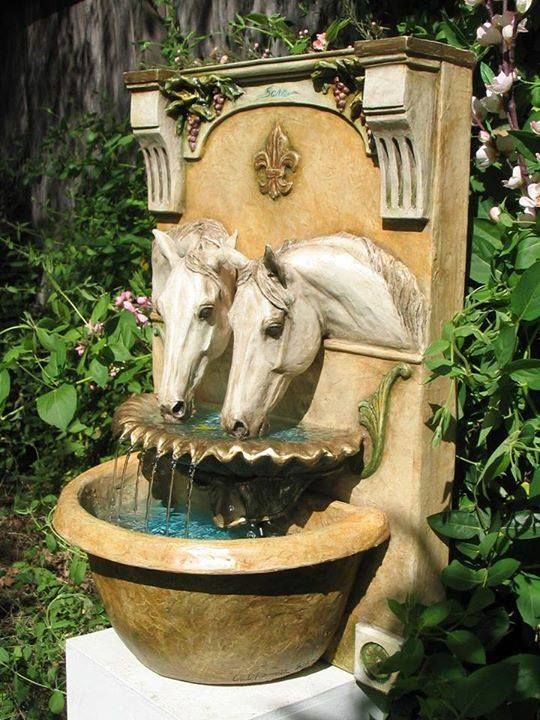 Chariot Horse Wall Sculpture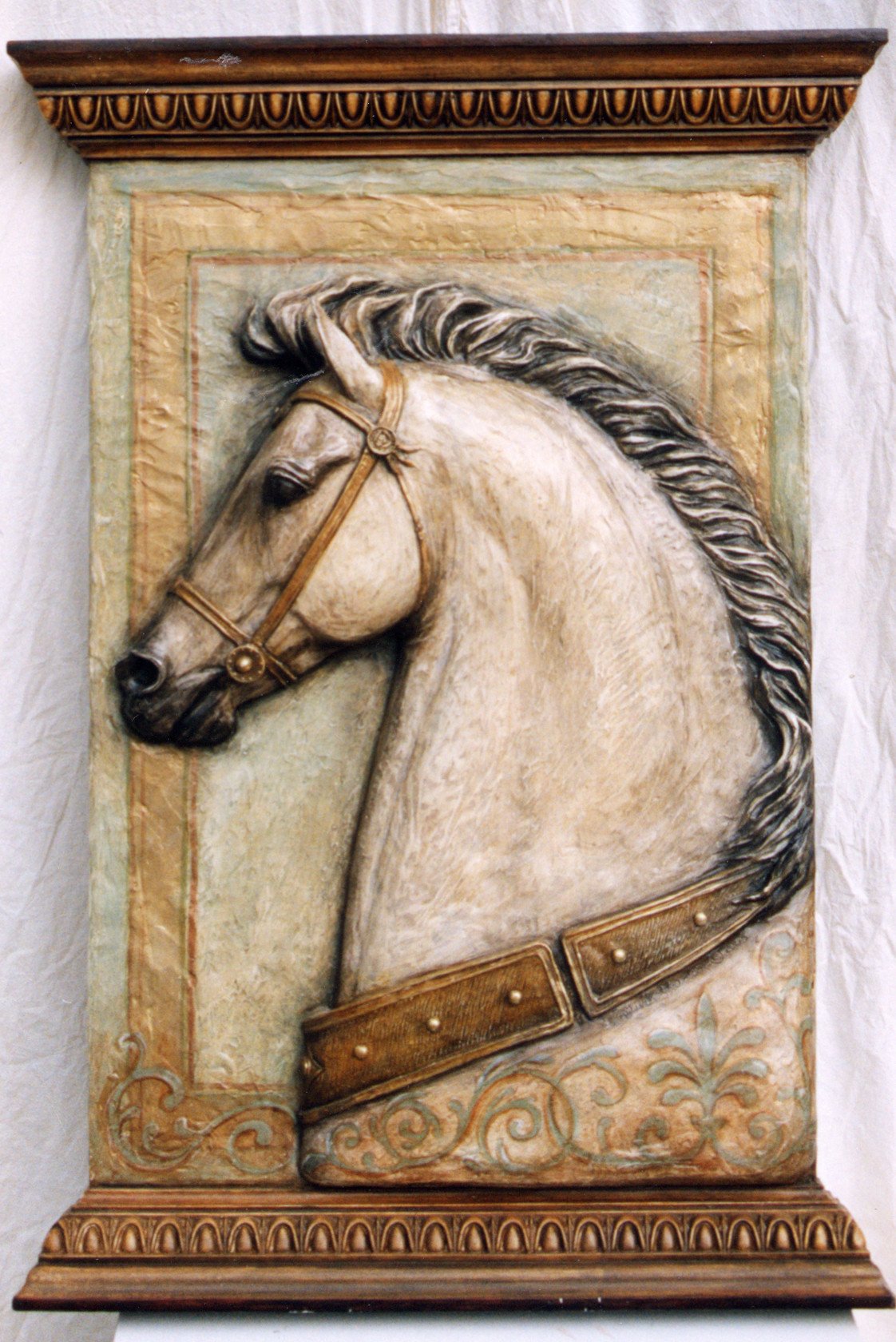 Hand made fiberglass wall roman style classical sculpture with faux painted finish. Impressive architectural addition for your home or your stable yard.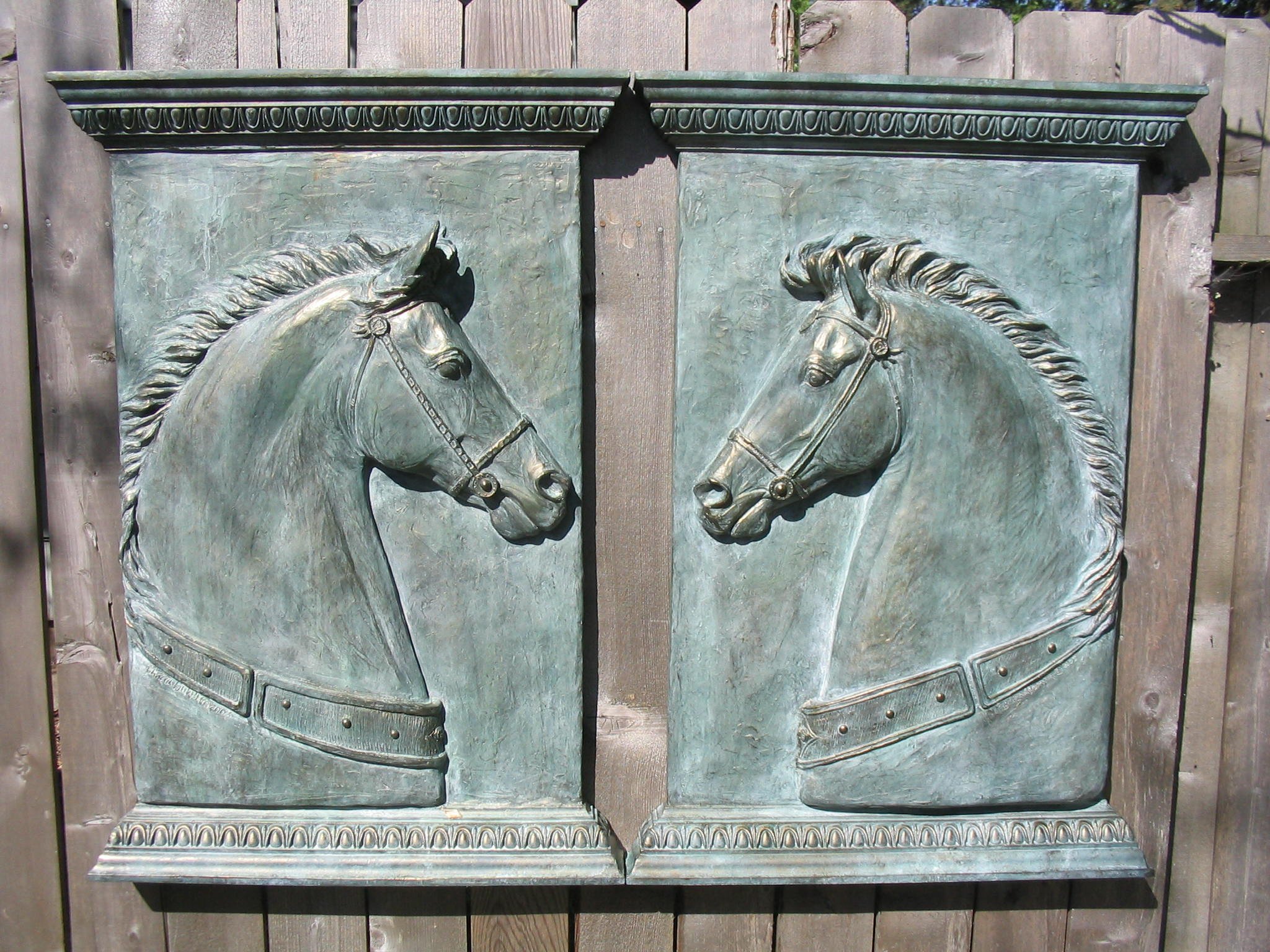 Are you an equestrian artist, feature your work on Stable Express
Sharing a Drink Horse Fountain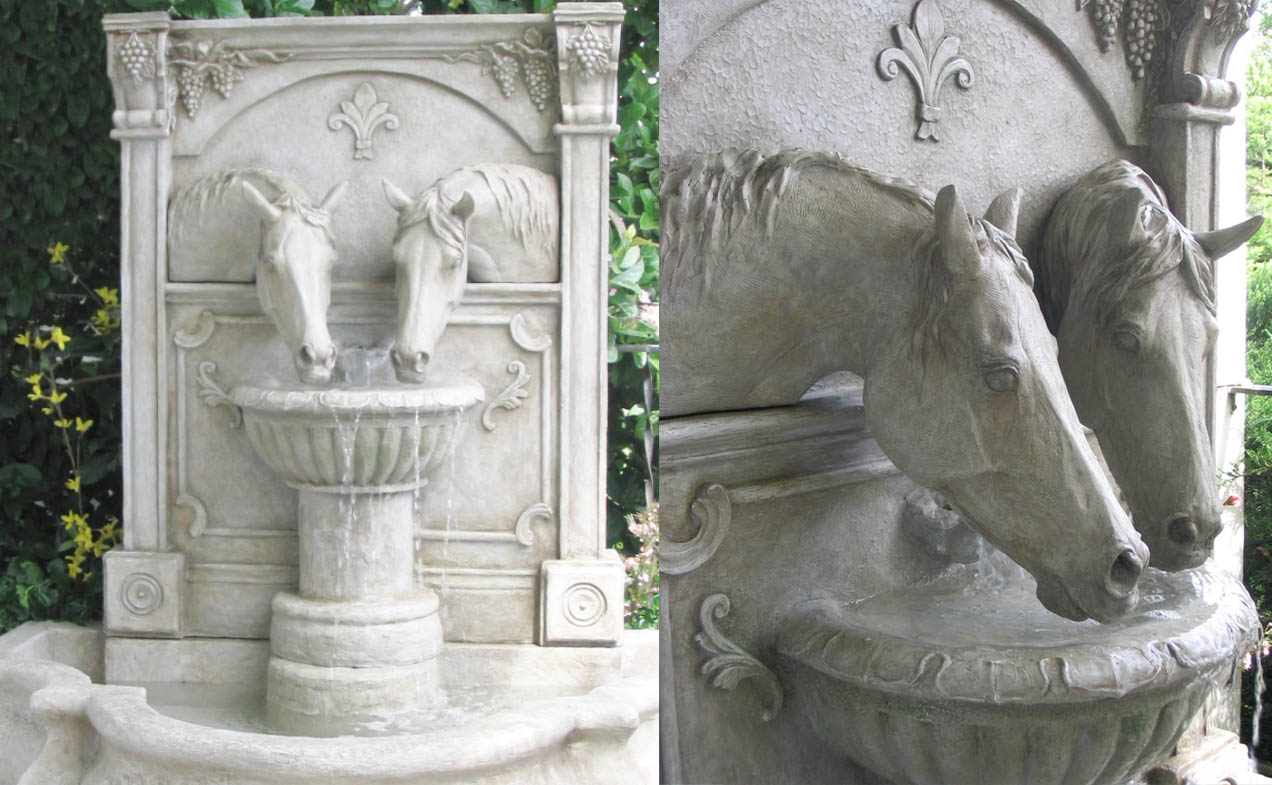 Gate Post Horse Head Sculpture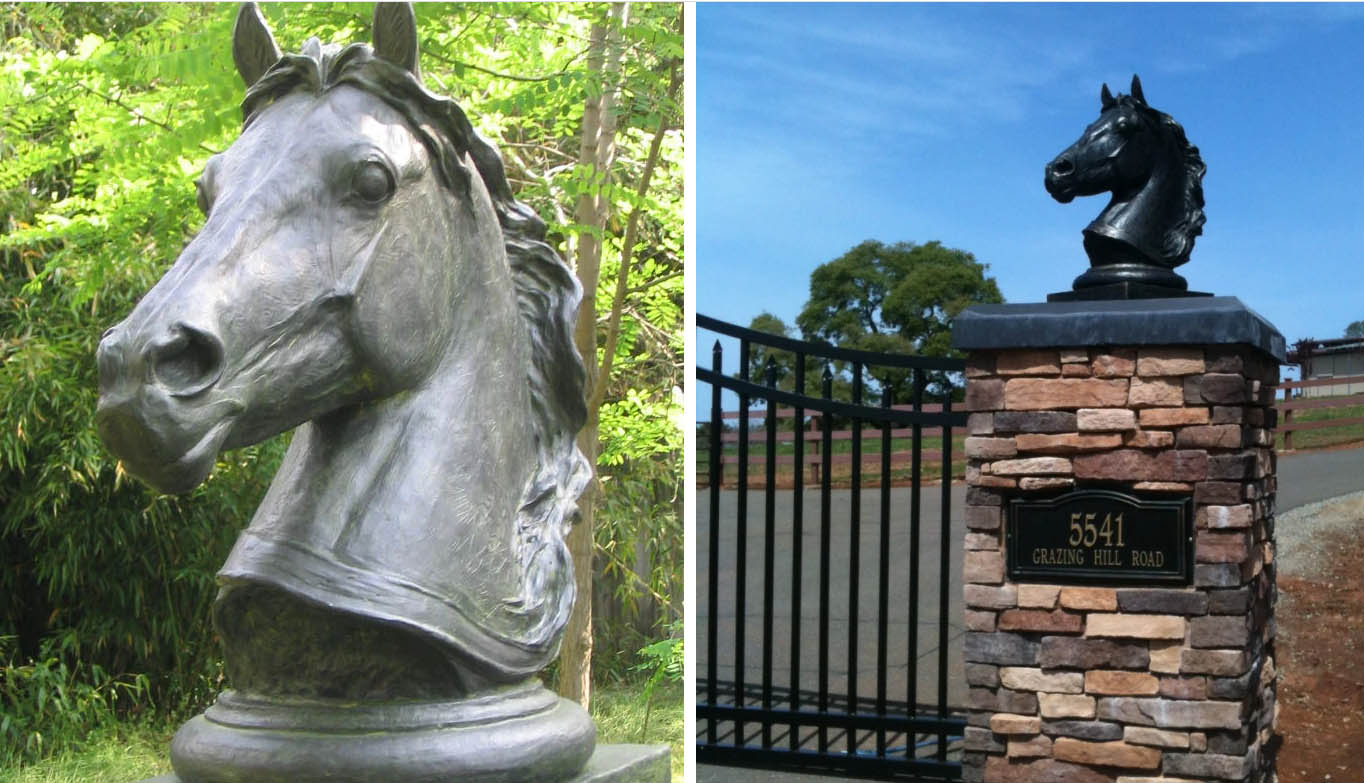 Anticipation Horse Bronze Statue
Large size 32" x 39" - Custom smaller versions are available, ie. 14" tall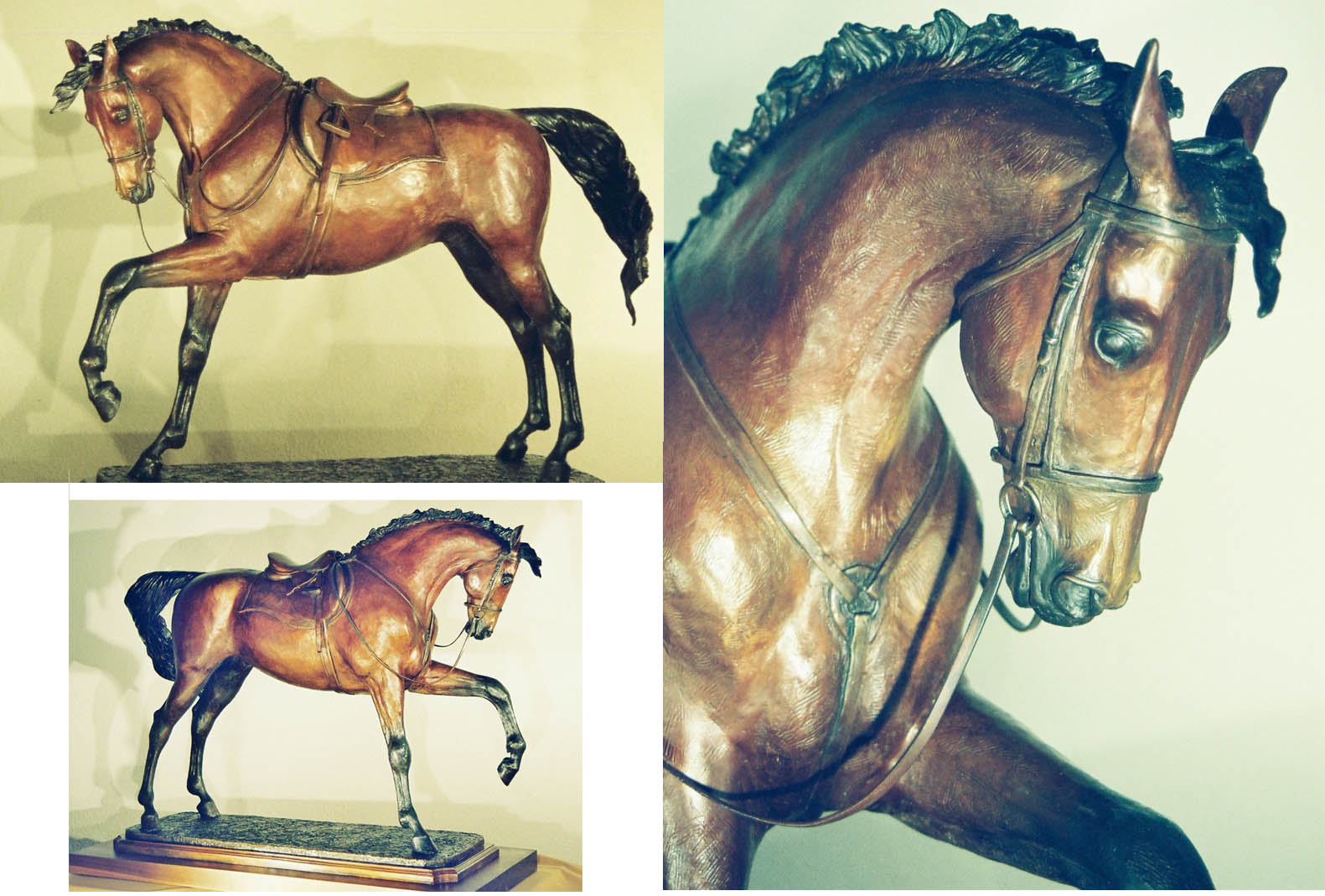 Horse Head Sculpture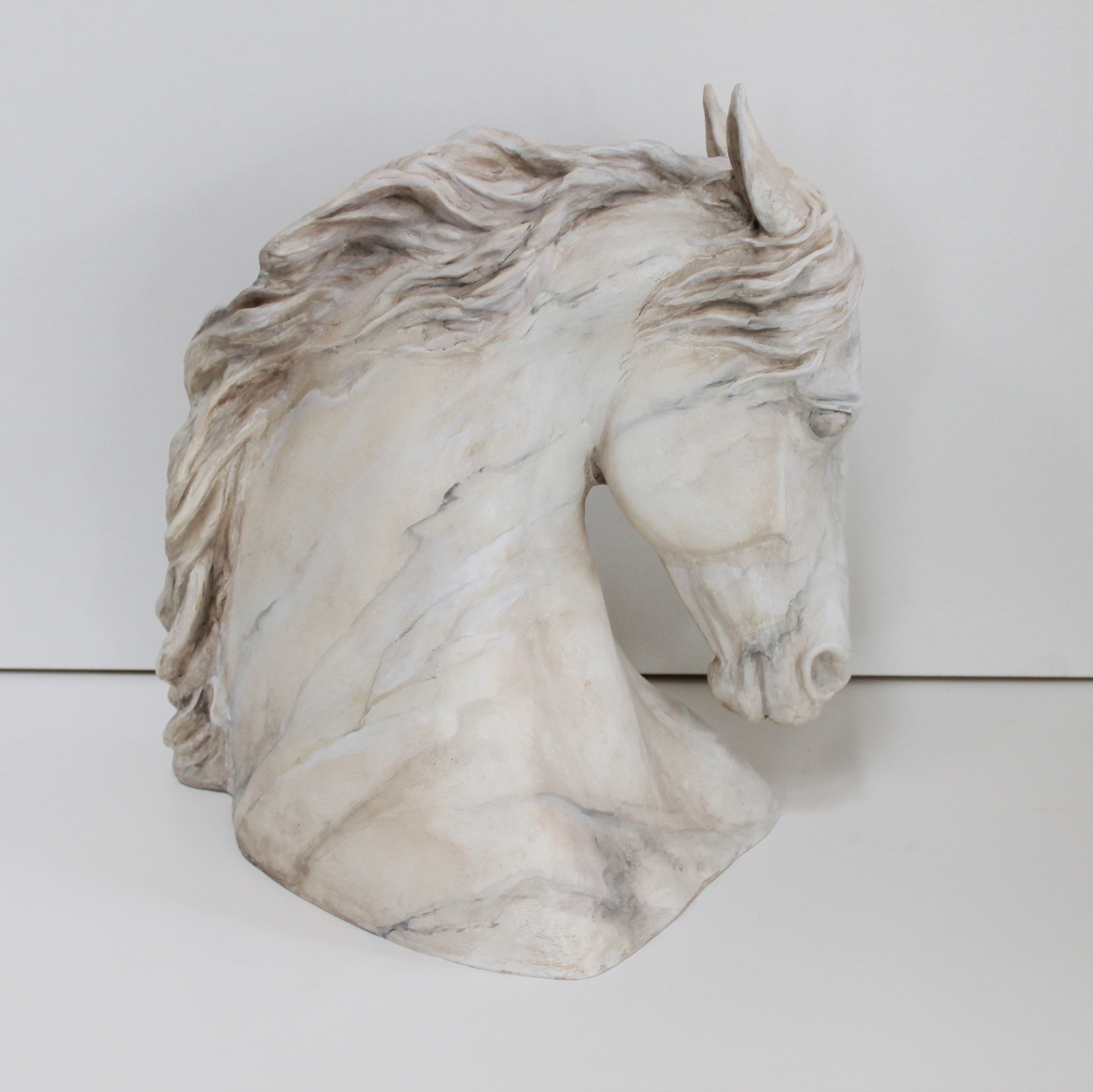 Making and installing a Massive Bronze Equestrian Sculpture
This larger than life bronze statue is located at the entry of "Andalusia at Coral Mountain" on Madison Street in La Quinta California created by Patricia Borum.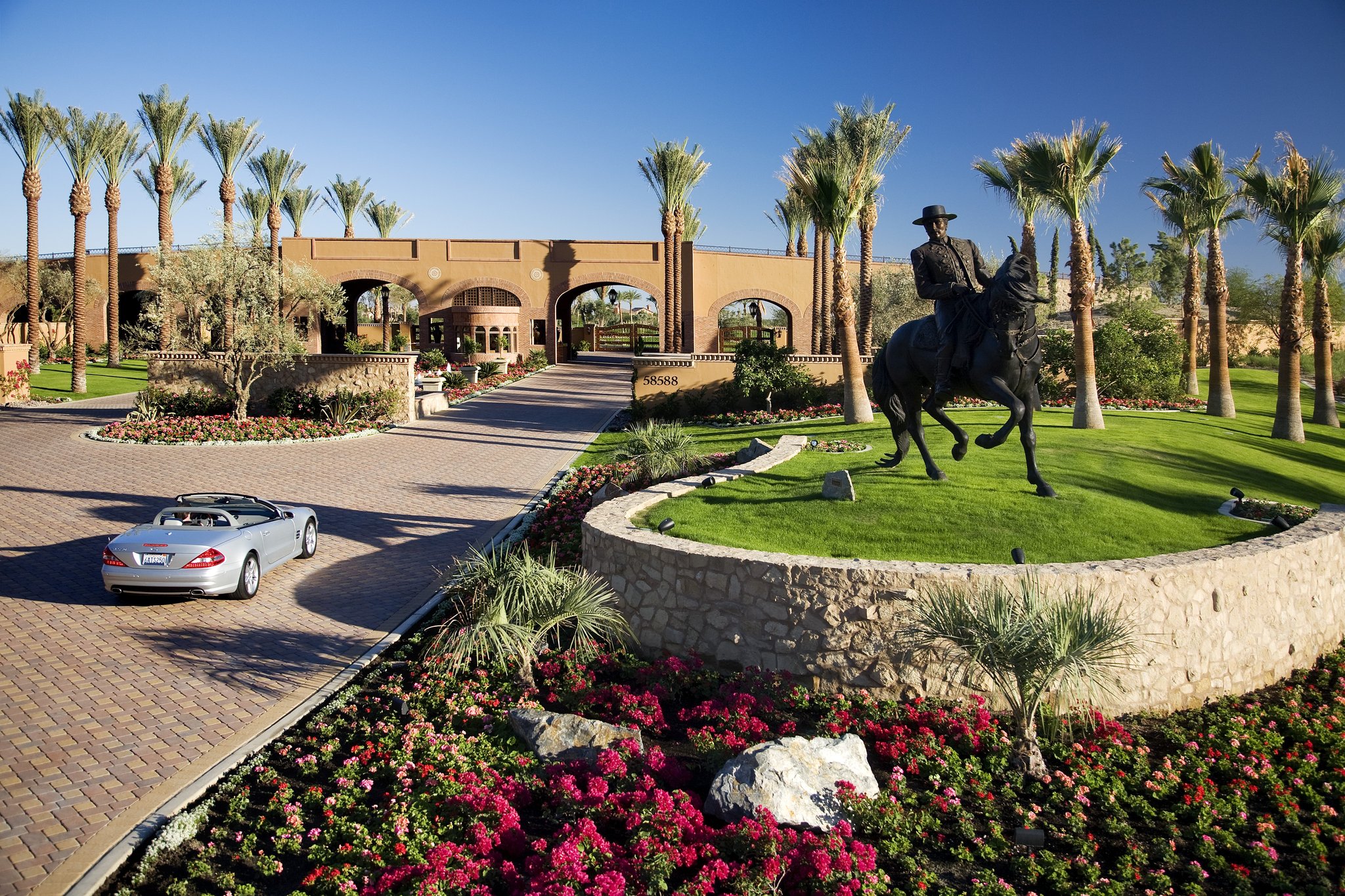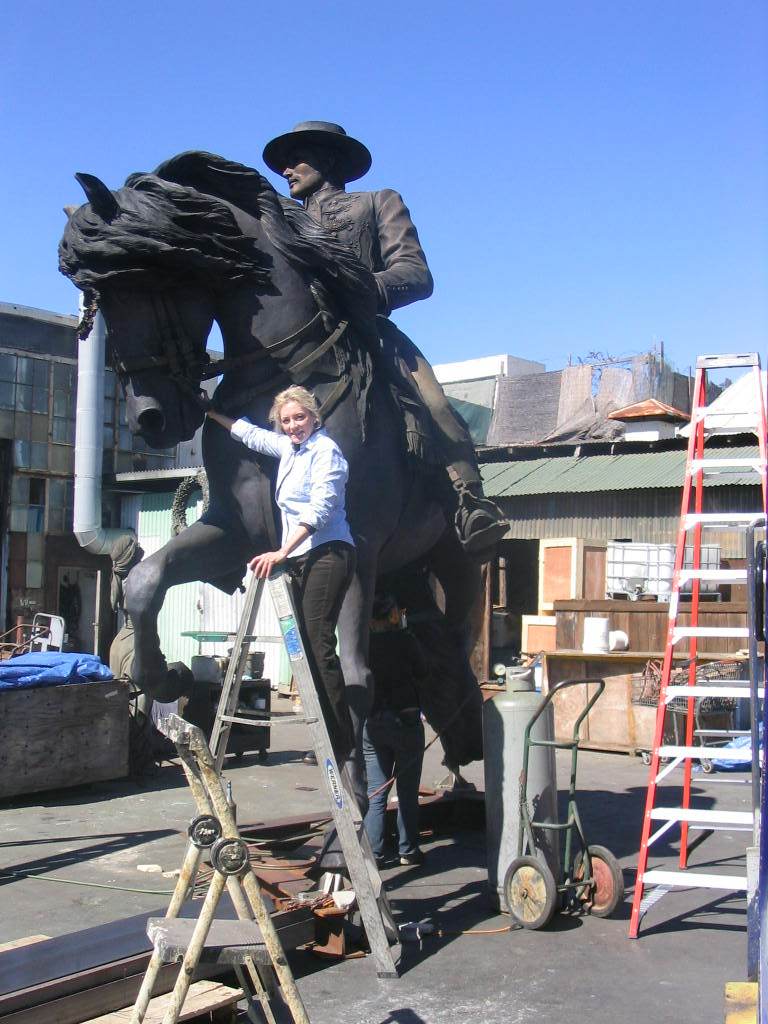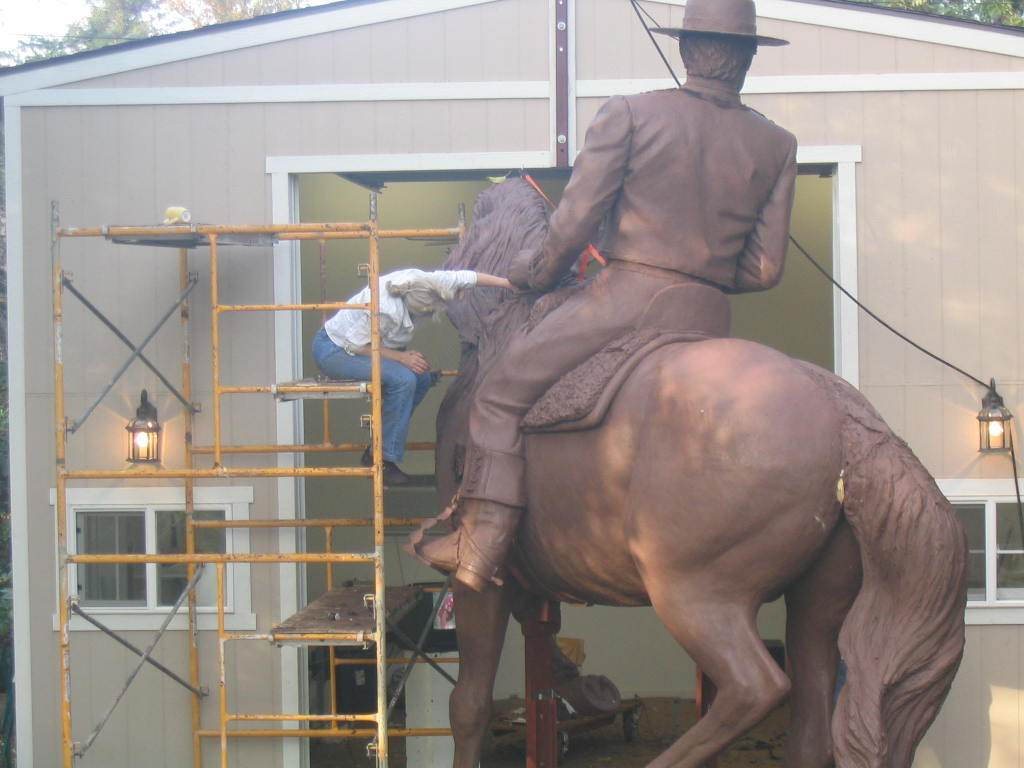 Horse Fountains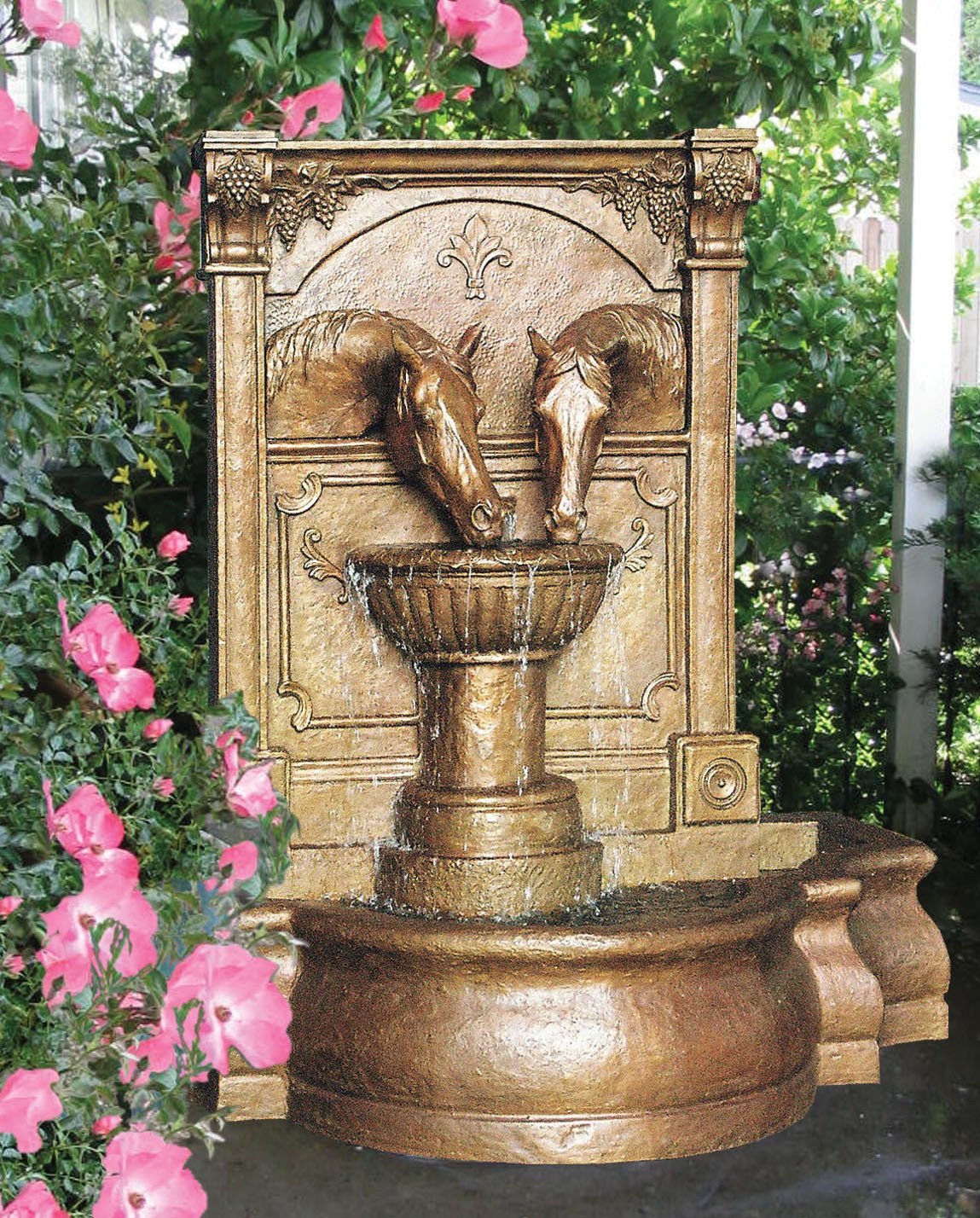 Sharing a Drink Fountain (Bronze)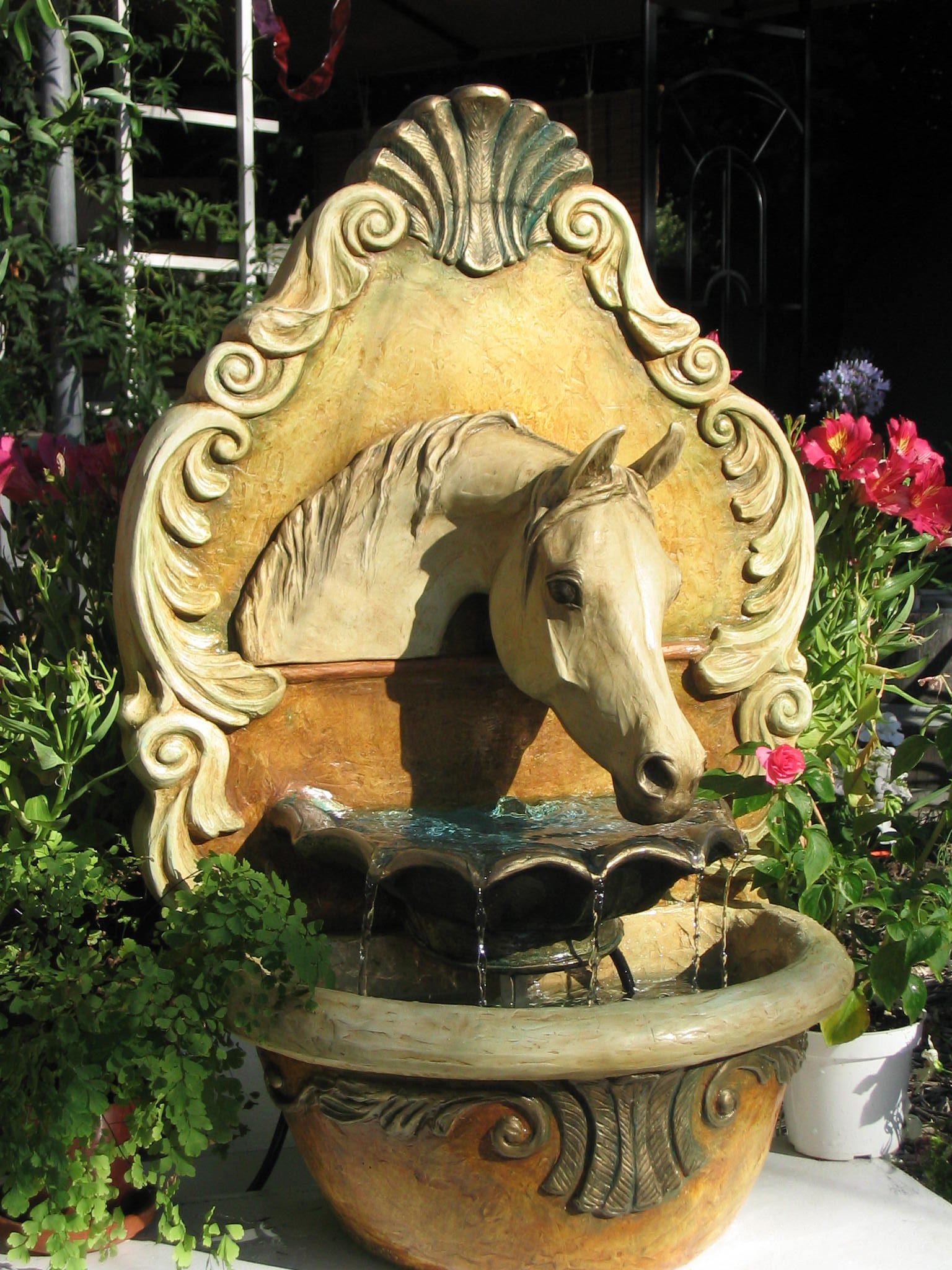 Arabian Horse Fountain (Florentine)
Horse Themed Pillows by Patricia Borum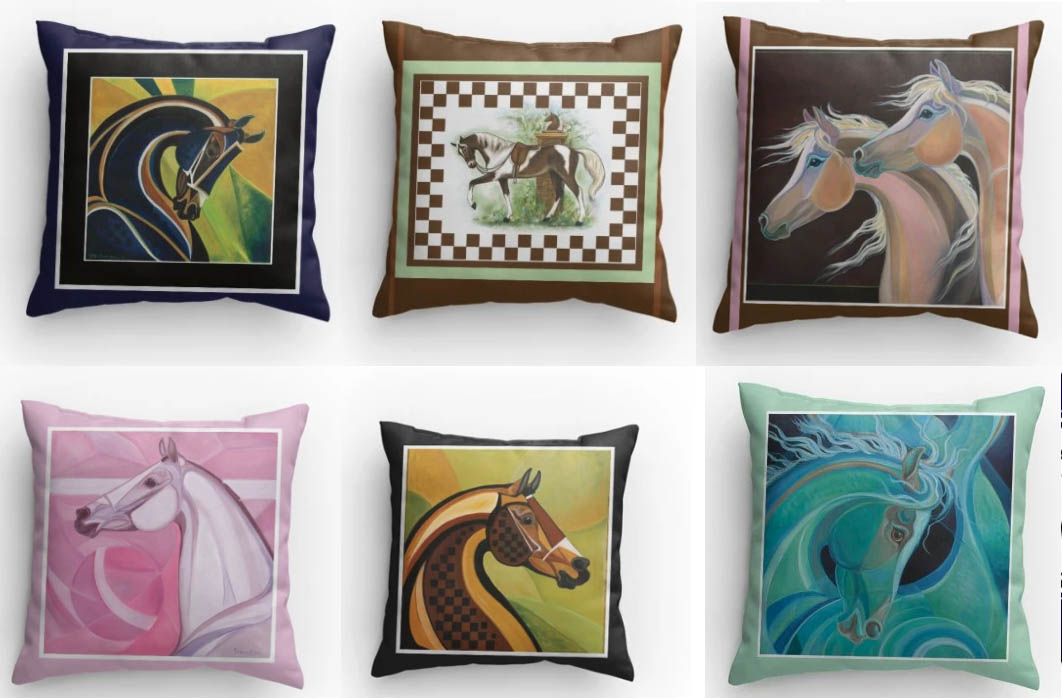 Horse Head Door Knocker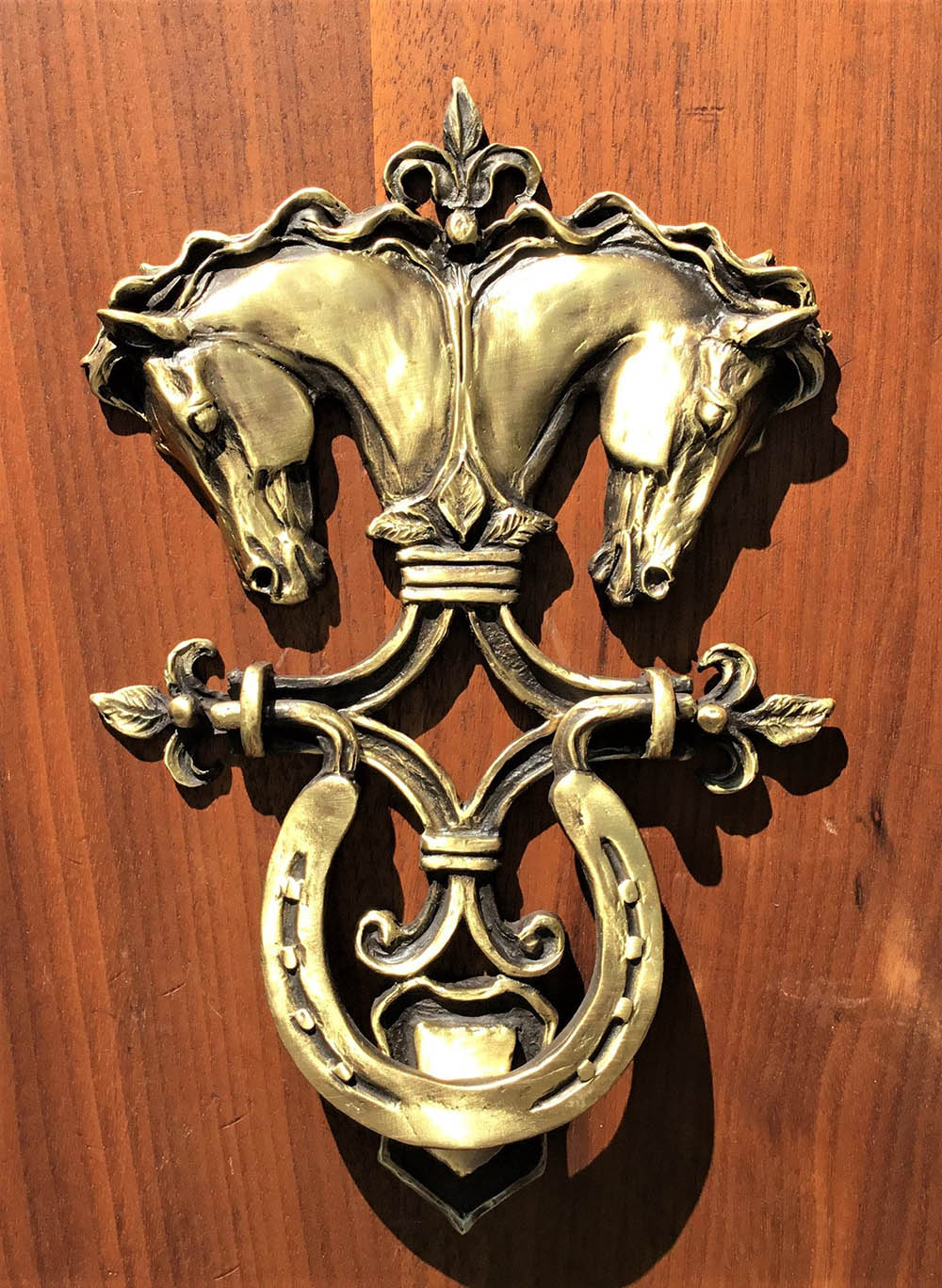 An equestrian themed door knocker, made from hand cast pewter, antique brass or silvery brushed silver, easily fitted to your door.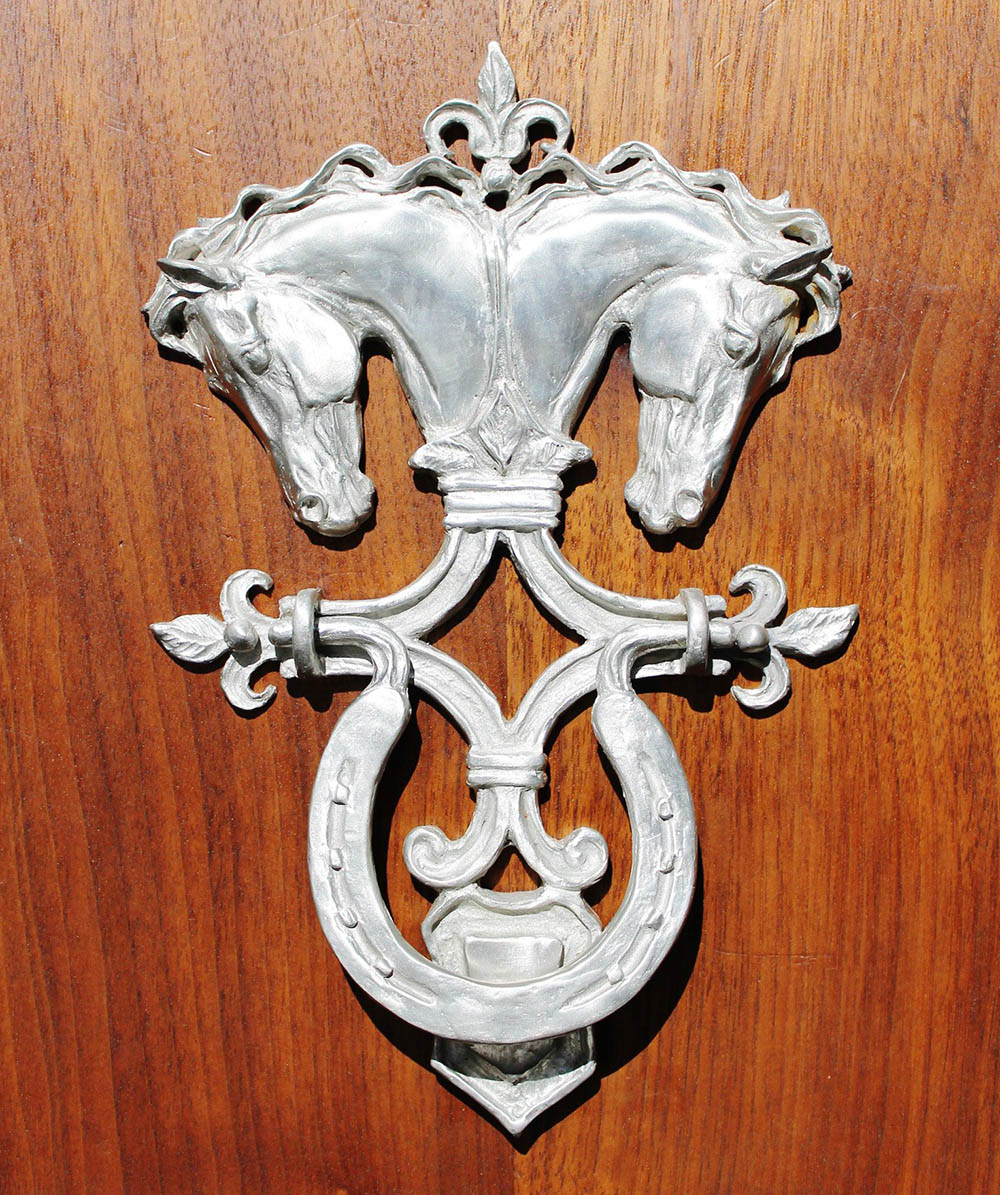 Patricia Borum - Equestrian Designs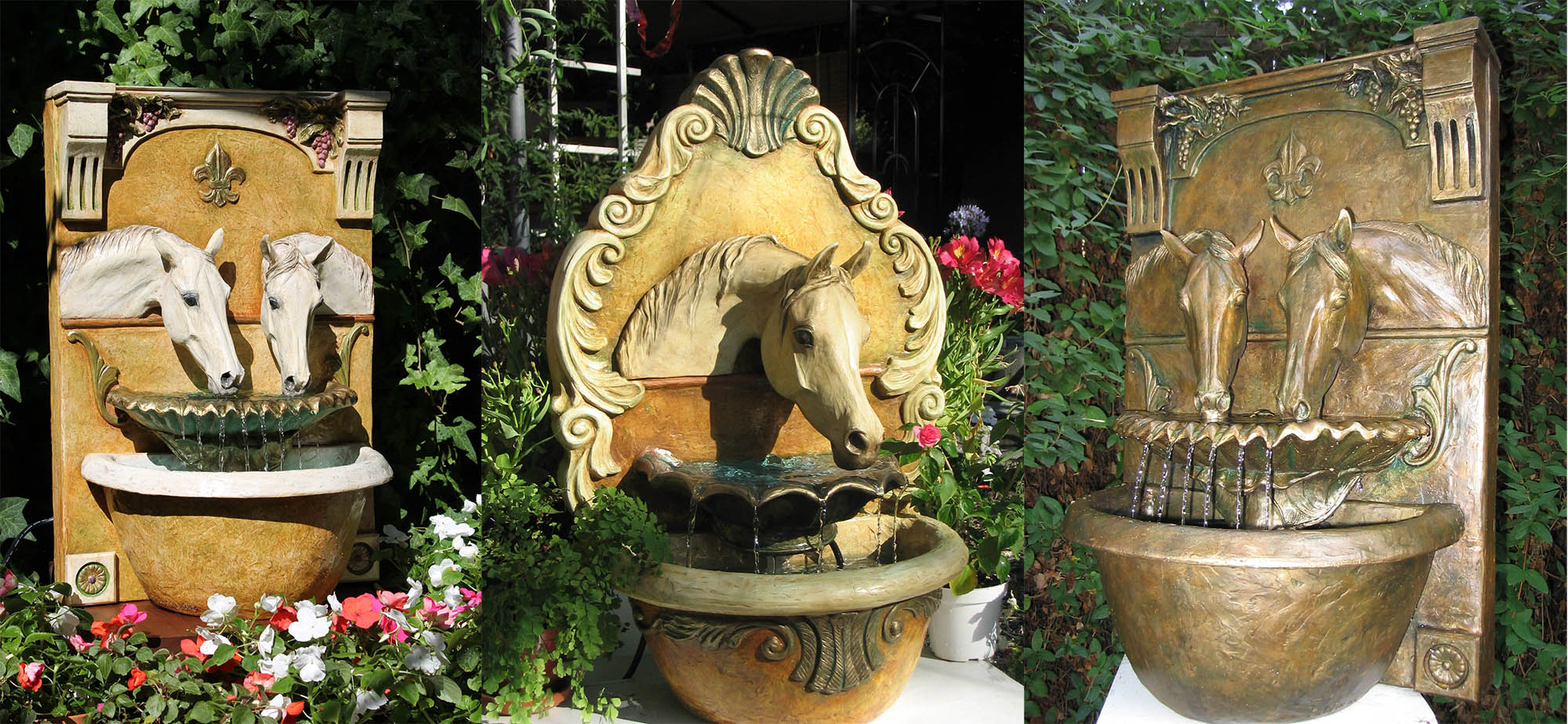 Patricia Borum California studio 916 778 7580, patriciaborum@comcast.net / https://www.patriciaborum.com/