Horse Websites
We are the total package! Our services include everything from custom web design to web marketing services for your horse business. If you need it, we can provide it! Stable Express is a leading equestrian marketing agency and built websites for horsebox companies, riders, equestrian shops, stud farms and many other horse companies large and small.
As well as helping you build your horse website, we can then help you drive traffic through to your website with a reach in the millions we can give any new website the kickstart that it needs.
Our websites are built with the latest technology. All websites comes with the following features:
- All websites are created within a Content Management System (edit your own website)
- Domain Name Registration - Creative Concept and Design Development - Navigational Layout - Photo Gallery - Facebook Like (all web pages) - Blog - Email Contact Form
Additional Web Services Include:
- Logo Design - Custom Graphic Design - Custom Programming - Custom Database Design - Shopping Cart Design & Configuration - Search Engine Optimization - Pay Per Click Management - Web & Email Hosting - Web Hosting Transfers
Our Web Design Services
- Web Design - Web Hosting - Marketing Services - Logo Design - Custom Graphics Design & Artwork - Custom Programming - Website Animations - Videos & Presentations
Using the latest technology, our web design team will build an editable website that is easy to use! It's as simple as using Microsoft Word!
This gives our clients the ability to add, edit and delete web pages and photos with ease. Training is included.
Our web design team will design a stunning website customized for your business.
Free web design or re-design with 1 year of marketing services
Call us today to learn more about our special offer!
Search Engine Optimization (SEO)
There are 100′s of factors that come into play when trying to get 1st page ranking in Google. We have the knowledge to get your business 1st page ranking and beat your competition! We have a proven track record with some of the most well known equestrian companies.
SEO Services Include:
On Page Optimization
On Page Optimization is controlled by coding a web page. Examples of On Page optimization includes: HTML code, meta tags, keyword placement and keyword density.
Content Building
Keeping a website with fresh content and new pages is important to search engine optimization. We write multiple pages/blog entries per month that is relevant to our clients business, as horse lovers we can bring our knowledge to write high quality content for your website.
Link Building
We establish links from other websites pointing back to our client website. This helps websites achieve high rank with the major search engines such as Google.
Local Maps Optimization
As Smart phones are used more and more to purchase products and look up services, Local Maps Optimization becomes a critical piece to a business strategy. Maps displays local services depending on location. We optimize websites for local maps and place them in most prominent search positions in computers, PDA's, Smart phones, Iphones, etc. As maps optimization changes the game in local search advertising, we monitor every change to provide our clients with the best advantage in dominate the local maps arena.
Search Engine PPC (optional)
Search Engine Marketing is the placement of ads in the paid listings in the major search engines.
Is Marketing Online A Waste Of Money?
If you do business with the wrong marketing company, you will see bad results. Ever hired a bad mechanic? The same goes for the marketing industry. We will show you our current clients who have great success doing business with us!
How Important is Marketing Your Website?
Whether you sell business services or have an online store, marketing your website is critical for any company to be successful. TV advertisement can get very expensive and internet marketing is less expensive with excellent results that can be easily monitored. We have a proven track record and know how to make businesses money!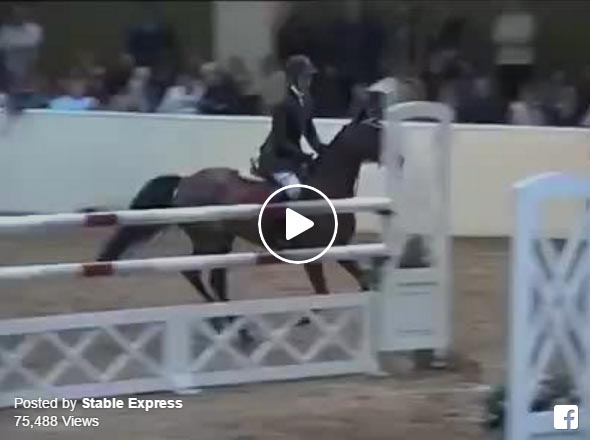 Hall of Fame pony Colton Maelstrom with rider Natasha Sewell in the individual final of the European Pony Show Jumping | Profile of one of the all time great ponies Colton Maelstrom…
Read More
Website Design Trends

Website design is continually evolving, all you need to do is look on archive.org at the big brands websites from 10 years ago and compare them to today`s websites and you will see huge differences in the design, structure and technology methods being used in the construction of today`s websites.
Here are some trends and techniques to consider if you are considering building a new modern website.
Virtual Reality and 360 degree Video`s
Last year Facebook gave an impressive presentation on the future of virtual reality in regards to their platform, although this is some time off from becoming a standard user experience it does show the direction they are going in and show how other sites can use this exciting new technology. Google are also carrying out extensive R&D developing their own VR system called Google Daydream. Something that is creating a more interactive immersive experience that is already being used is 360 degree video`s that allows the user to fully transverse the full view within the video. As expected the entertainment industry are doing some fantastic examples, Star Wars Rougue one used 360 degree VR video`s extensively in their websites as well as on social media platforms with some fantastic results.
Watch the Facebook VR Demo >> https://www.youtube.com/watch?v=YuIgyKLPt3s
Card Design & Grid Layouts
Many websites are using grid layout designs for their website, some good examples of this type of website design is Pinterest, Tumblr and Dribble, these types of design fit in perfectly with modern design allowing you to create a site that is flexible with the creation of user generated content and works on different screen resolutions and devices.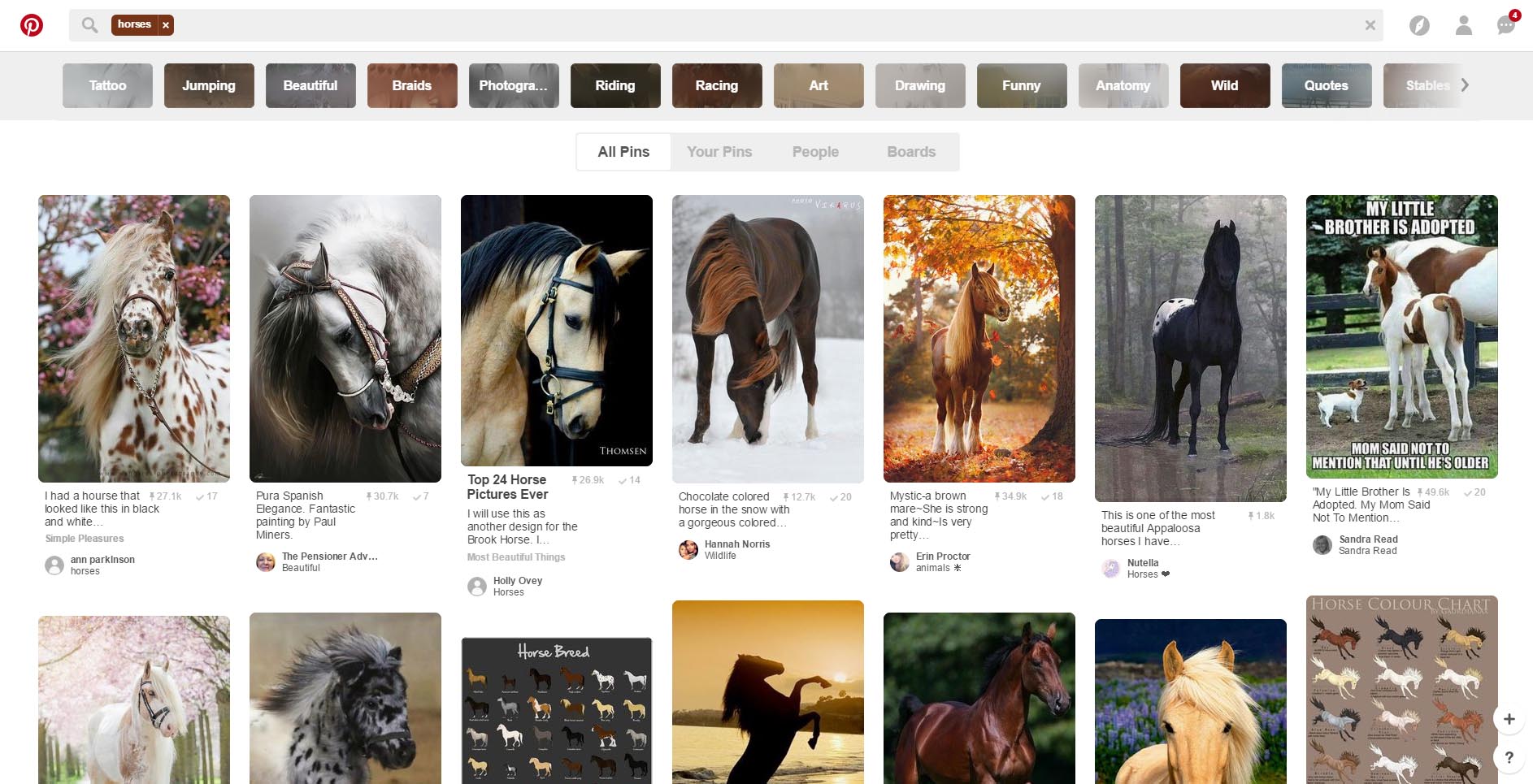 Automated Communication With Visitor`s
With web programming language`s advancing, web developers can create bots and scripts to interact with visitor`s and try to influence user behaviour. These technologies also allow the website creator`s to link their online presence to other platforms such as Whatsapp, Messenger and Facebook.
Reduction in Stock Photo`s
As the user`s of the internet are getting more experienced and savvy the need for authentic photography is becoming more important as the visitor`s to the website can spot the cheesy stock photo`s much easier and devalues the final finish of the completed website, we will continue to see the decline of cheesy stock photography in web design.
Pre Built Websites / Template Websites
Building a website has increased in difficulty, with designer`s having to consider the multiple screens that will be displaying the website. Many of the mass hosting companies are now offering low cost template website`s with built in CMS systems for user`s to keep the site up to date. For those who wish a more polished website there are other providers of easy to install template website`s that can be used in conjunction with Wordpress or Joomla.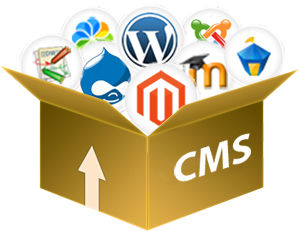 Intelligent Forms
Many websites are used to gather information from the user, the web forms included on the website must ask the correct questions of the user while keeping the questions to a minimum by expanding or removing form fields depending on the user questions answered and how they are interacting with the website.
Robust web app functionality built into the websites
With the increase in web apps and mobile apps the lines are starting to merge between applications and websites, these web application`s allow the user to have much more functionality than a standard website. There are a number of app plugins now available that can be integrated in to a website.
Fluidity For Different Devices & Screen Resolutions
Design for mobile devices has been a key factor for website design for many years now, but with web TV becoming increasingly popular with smart TV`s available that includes a web browser designer must consider a lot more different resolutions.
Immersive storytelling
Bold visuals along with attractive designs must portray the story of the brand to the visitor, engaging the user and answering the queries they have with out to much digging through to find the key facts that are needed. Websites are going to continue to evolve, it is important that designer and business owners work together and set key goals for a website ensuring the website is developed to make the most of potential visitor`s converting them to buyers or answering the questions they have while not using human resource.