Clydesdale Horses
| | | |
| --- | --- | --- |
| | | Clydesdale Horses |
Clydesdale horses for sale
MJL Equestrian - Heavy Horses
MJL Equestrian is an equestrian business who are dedicated to sourcing quality heavy horses and producing them ready for their new homes. We specialise in Irish horses, Clydesdales, Shires, Belgian Drafts and many other heavy horse breeds. Shirehall Road DA2 7SL Wilmington, Tel: +44 (0)7463 781099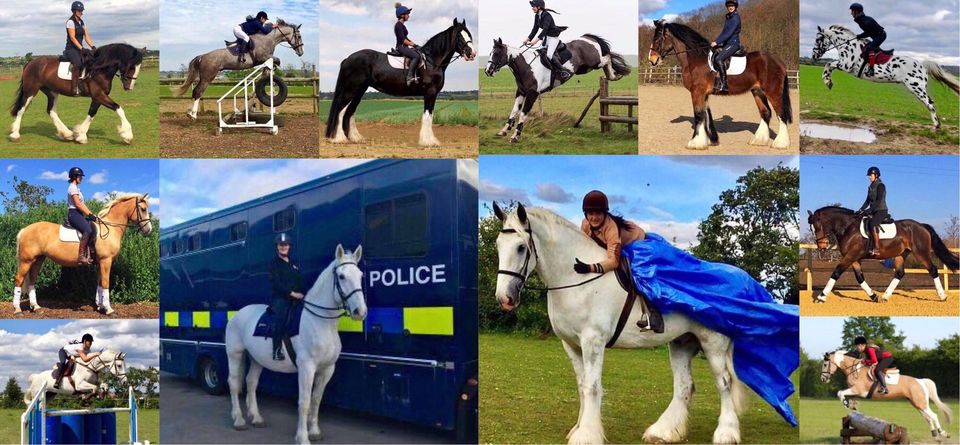 | | | |
| --- | --- | --- |
| | | Ardennes Horses For Sale |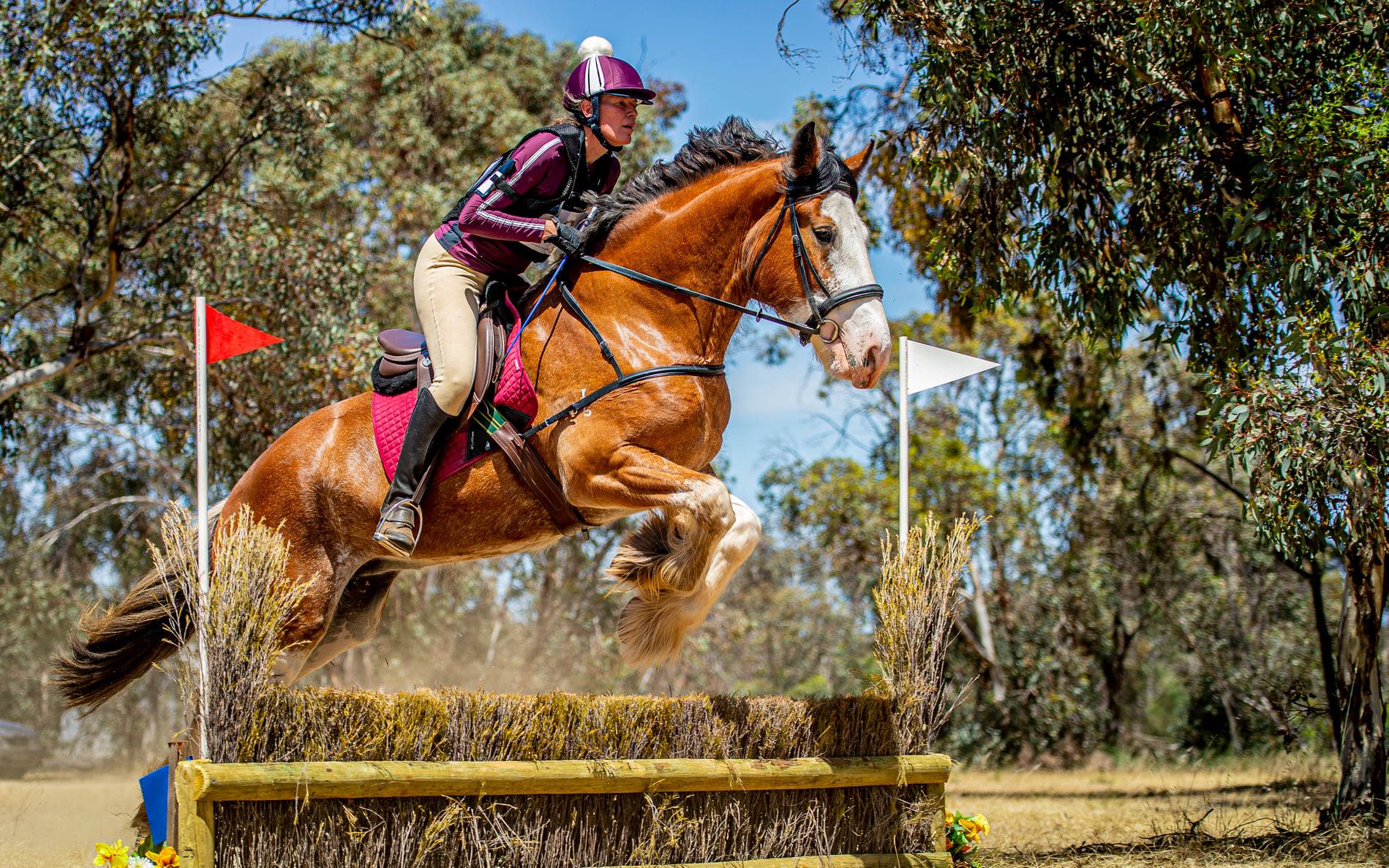 Gidgegannup Clydesdale Horse Breeding Stud
We are a dedicated Clydesdale Stud breeding for quality Clydesdale Horses for temperament, riding, harness & showing, Call: 0409 181 232, Email: E-MAIL: snowflake9@bigpond.com, Gidgegannup, Western Australia 608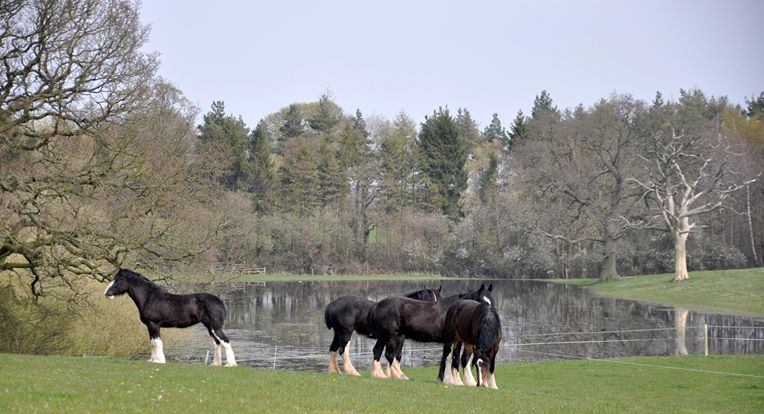 Mathew Gregory King
selection of shire & clydesdale horses for sale | Marbury, Whitchurch, Cheshire/Shropshire border | Call : +44 (0)1606 883869 | Heavy Horses For Sale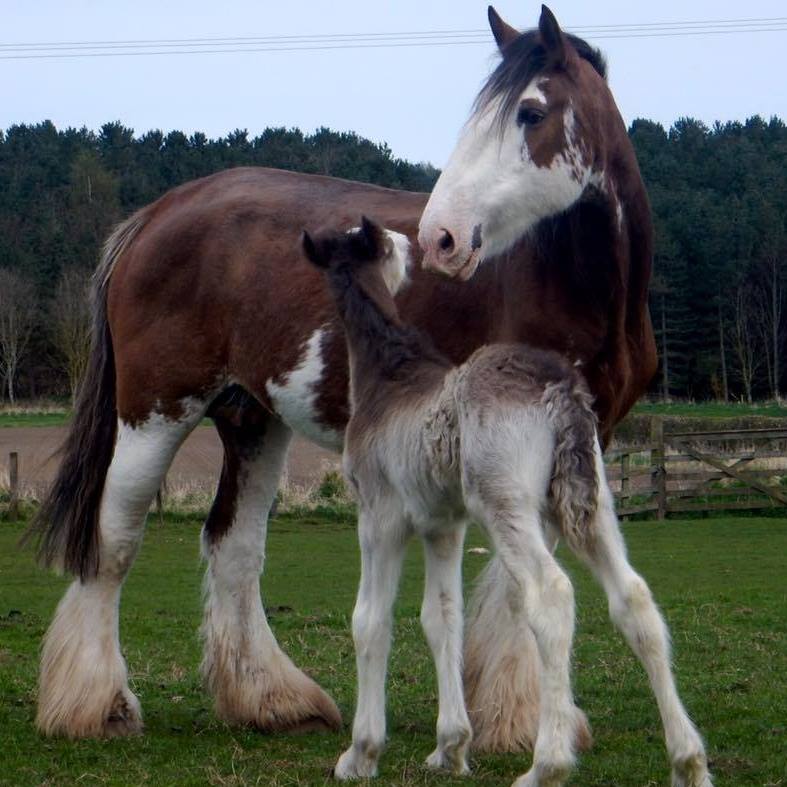 Hay Farm Heavy Horse Horse Centre - Berwick-upon-tweed, Northumberland
Hay Farm Heavy Horse Horse Centre - Berwick-upon-tweed, Northumberland :- PHONE : 01890 820338, EMAIL : tourism@ford-and-etal.co.uk / The Estate Office, Ford, Berwick-upon-Tweed, TD15 2QA, Northumberland #Clydesdale Horses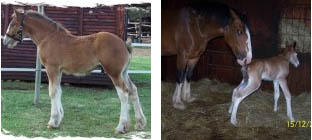 Clydesdale Foal - Nickweb Cosmo
Clydesdale Foal - Nickweb Cosmo - Nick Web - Clydesdale Stud, New Zealand, sandy@nickwebstud.co.za #Clydesdale Horses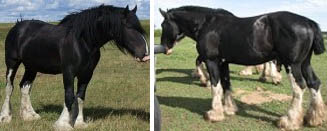 Armageddon Lord Cain - Clydesdale Stallions At Stud
Nick Web - Clydesdale Stud, New Zealand, sandy@nickwebstud.co.za #Clydesdale Horses


Donegal Josephine - Clydesdale Brood Mare
Quinie - Clydesdale Mare - Brood Mare - Nick Web - Clydesdale Stud, New Zealand, sandy@nickwebstud.co.za #Clydesdale Horses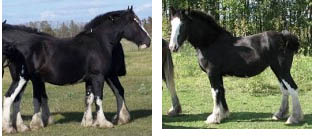 Donegal Orphan Annie - Breeding Mare
Donegal Orphan Annie - Breeding Mare - Nick Web - Clydesdale Stud, New Zealand, sandy@nickwebstud.co.za #Clydesdale Horses

Clydesdale Young Horse - Nickweb Antonio
Clydesdale Young Horse - Nickweb Antonio - Nick Web - Clydesdale Stud, New Zealand, sandy@nickwebstud.co.za #Clydesdale Horses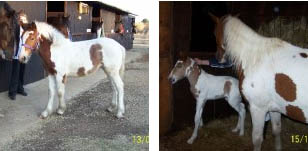 Nickweb Chardonnay - Coloured Clydesdale Foal
Nickweb Chardonnay - Coloured Clydesdale Foal - Nick Web - Clydesdale Stud, New Zealand, sandy@nickwebstud.co.za #Clydesdale Horses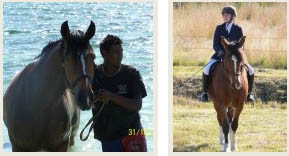 Bailie - Clydesdale x Norwegian Fjord
Bailie - Clydesdale x Norwegian Fjord, Gelding - Nick Web - Clydesdale Stud, New Zealand, sandy@nickwebstud.co.za #Clydesdale Horses

The Clydesdale is a bread of heavy horse loved by many, here at stableexpress we celebrate the Clydesdale horse sharing information, pics and videos of the breed. We encourage our visitors to help make Stableexpress great and contribute sending in pics or news on your Clydesdale horse. Baby Clydesdale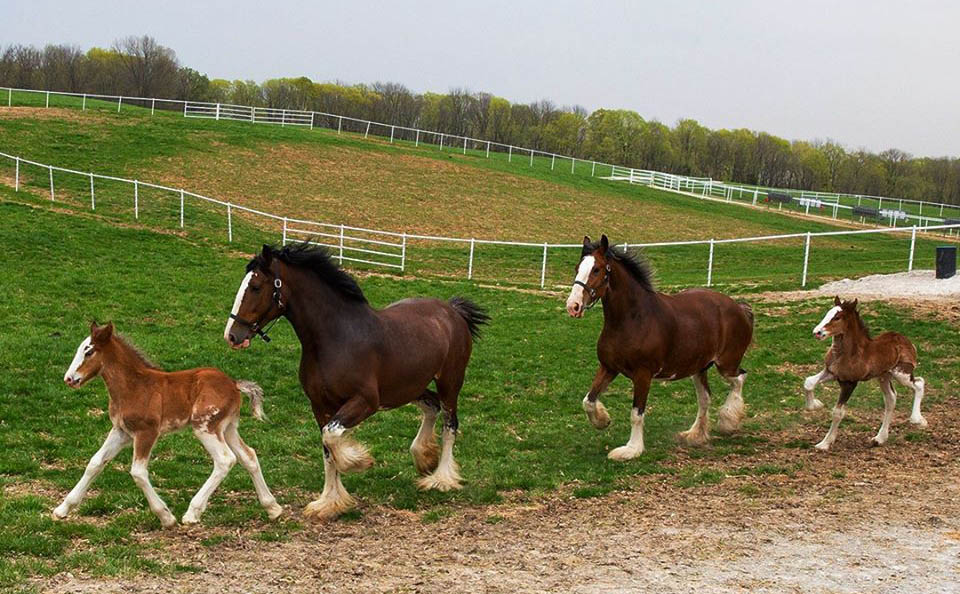 Kuldene Walter Pure Clydesdale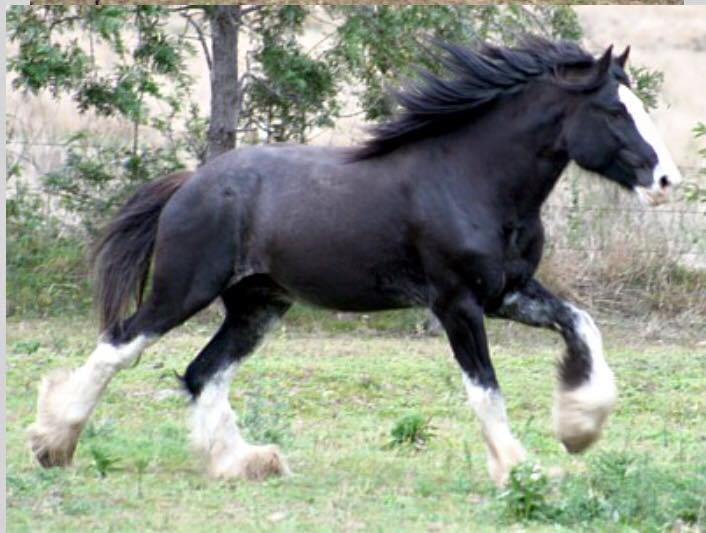 Clydesdale Stallion-"Arclid Landmark".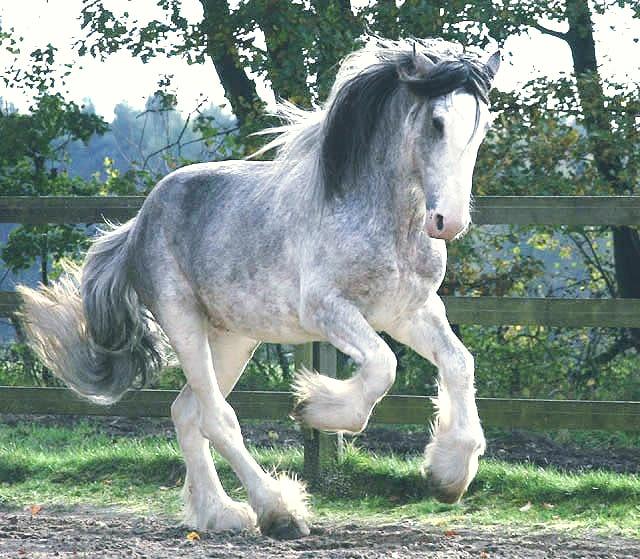 1930 Grand Champion Clydesdales Stallion…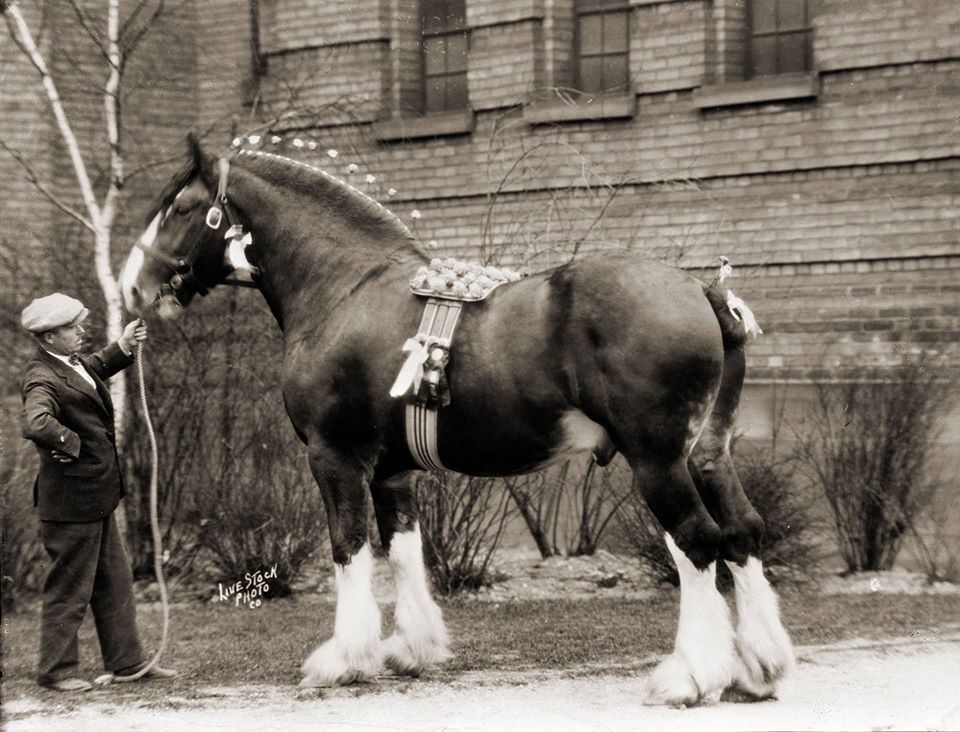 Clydesdale Horse - the pride of Scotland - The Clydesdale takes its name from Clydesdale, the old name for Lanarkshire, noted for the River Clyde. In the mid-18th century, Flemish stallions were imported to Scotland and bred to local mares, resulting in foals that were larger than the existing local stock.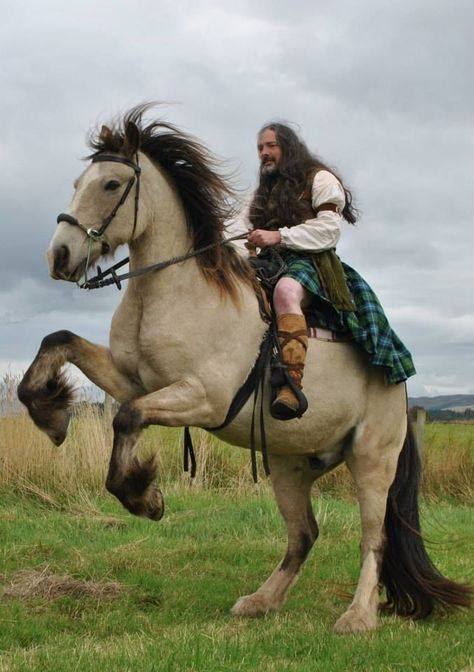 #Clydesdales are a native breed of heavy horse originating in #Lanarkshire. In the days before mechanization they were literally the workhorse of #Scottish agriculture, but during the period between the wars, as the tractor became more common, their numbers declined. After reaching a low in the 1970`s, when there seemed to be a real risk of the breed dying out, lovers of the breed have been able to raise their numbers. As of 2010, there were less than 5000 Clydesdales worldwide, and it is still considered a vulnerable breed.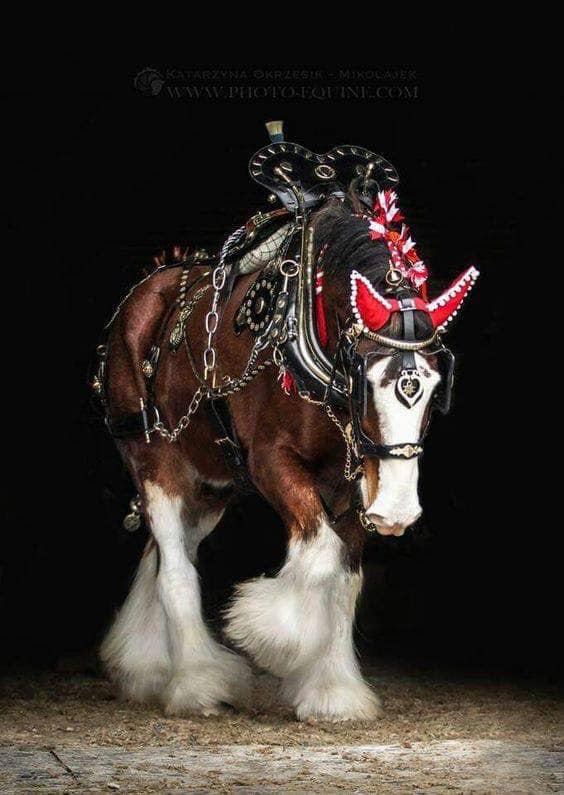 Winston Bridget and Tim Stockdale, Winston Bridget was 1/2 Clydesdale and was a leading international showjumping horse with British rider Tim Stockdale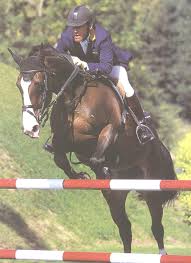 Clydesdale Horses at Otley Show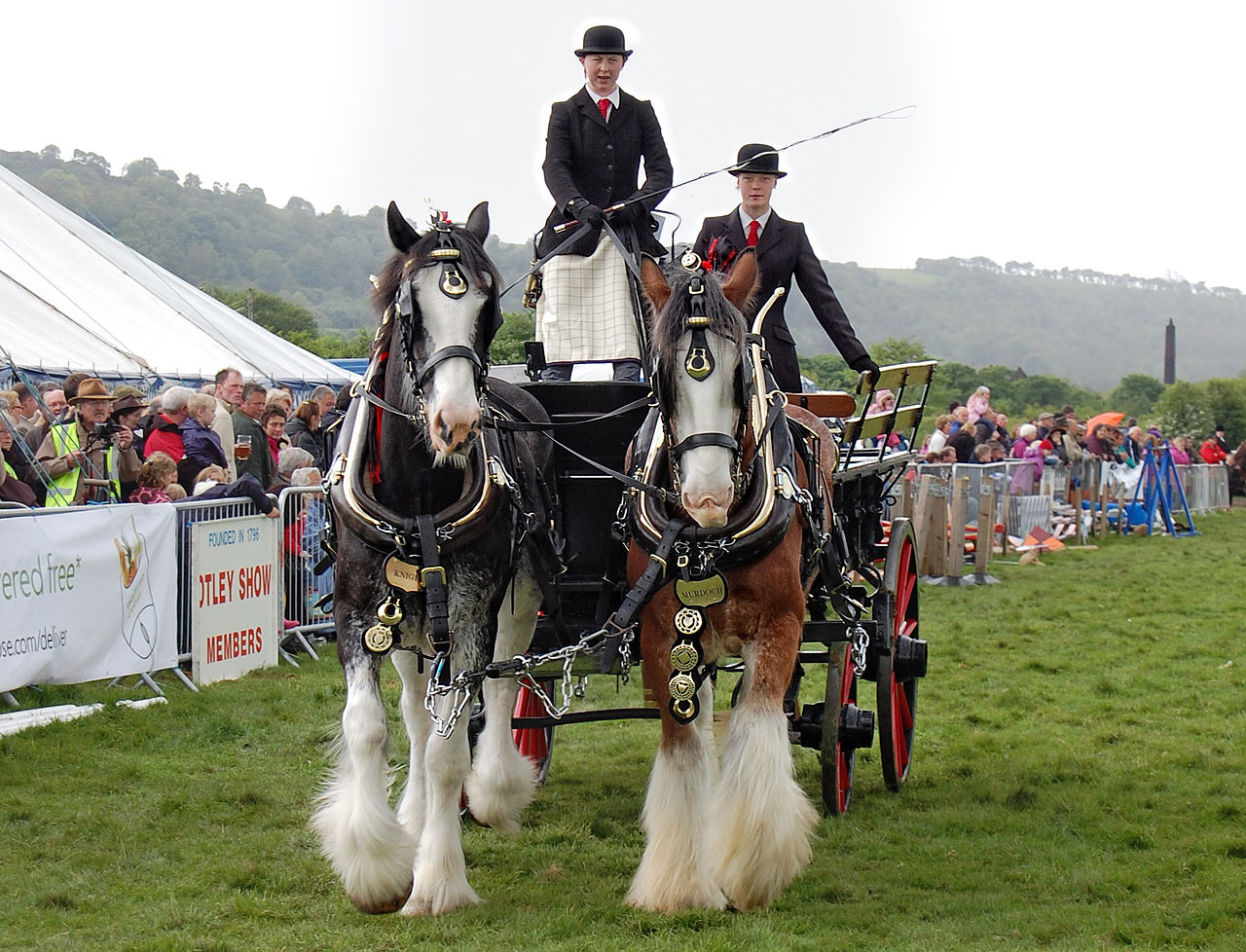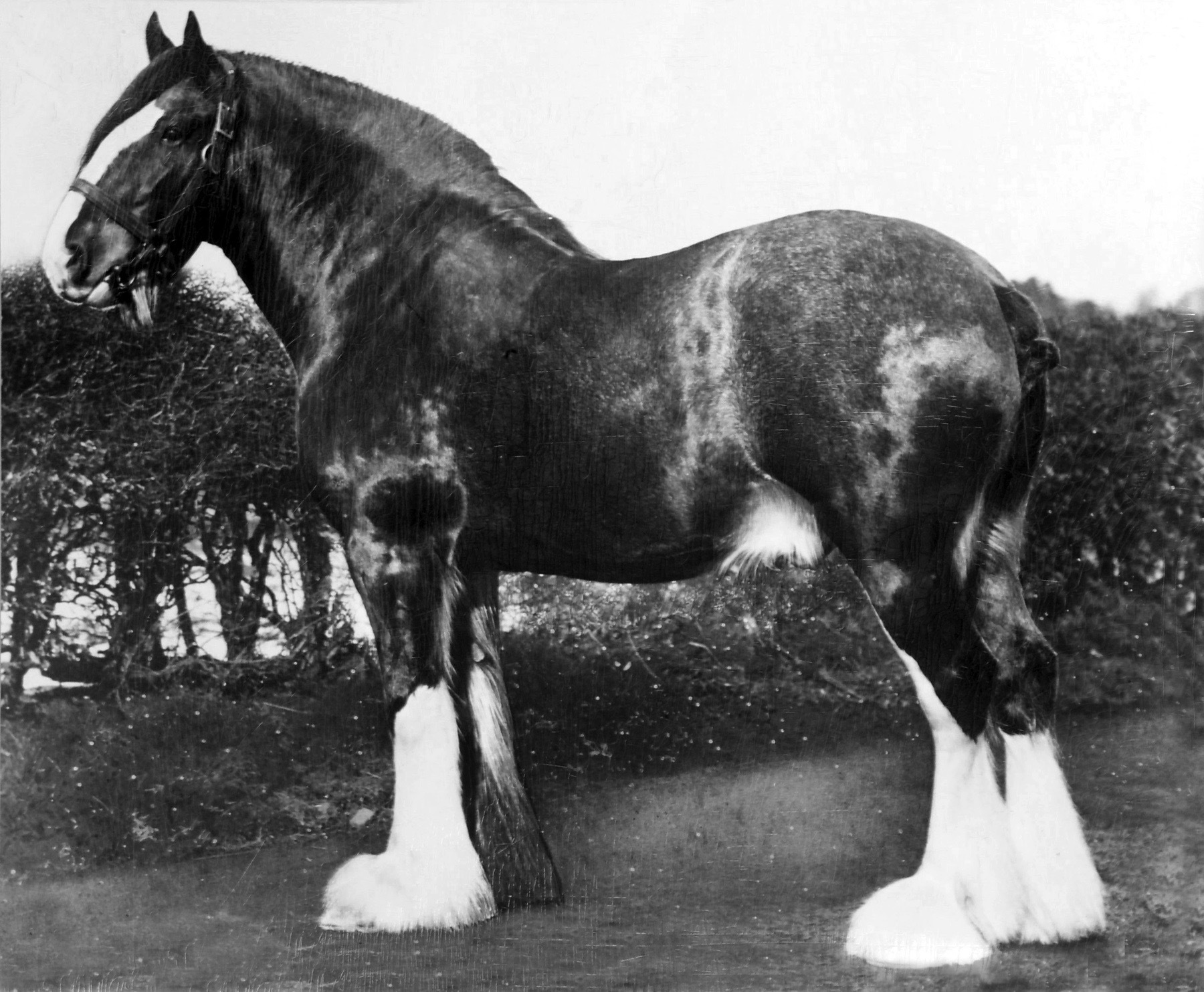 Clydesdale Horses Competing In Dressage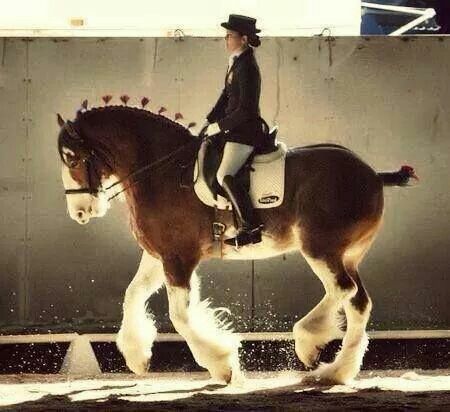 Exeter Racecourse hosted the Clydesdale racing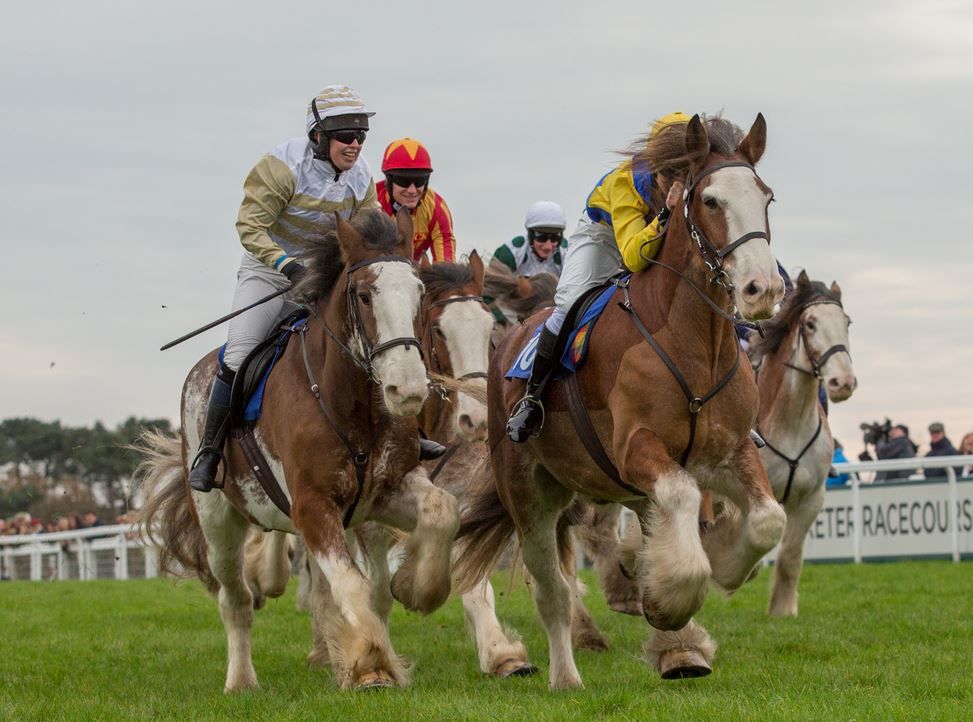 Below is a video of the famous Budweiser Clydesdale`s.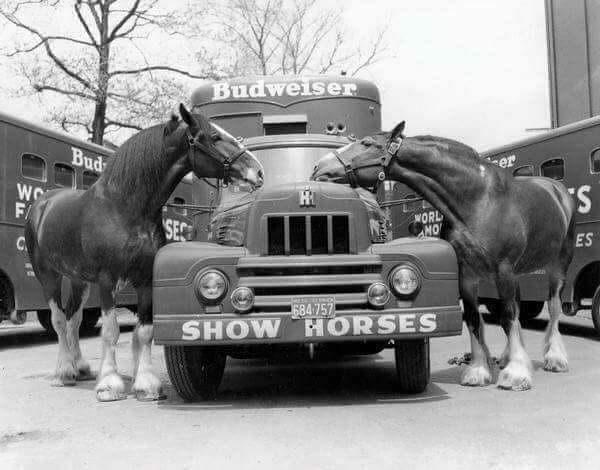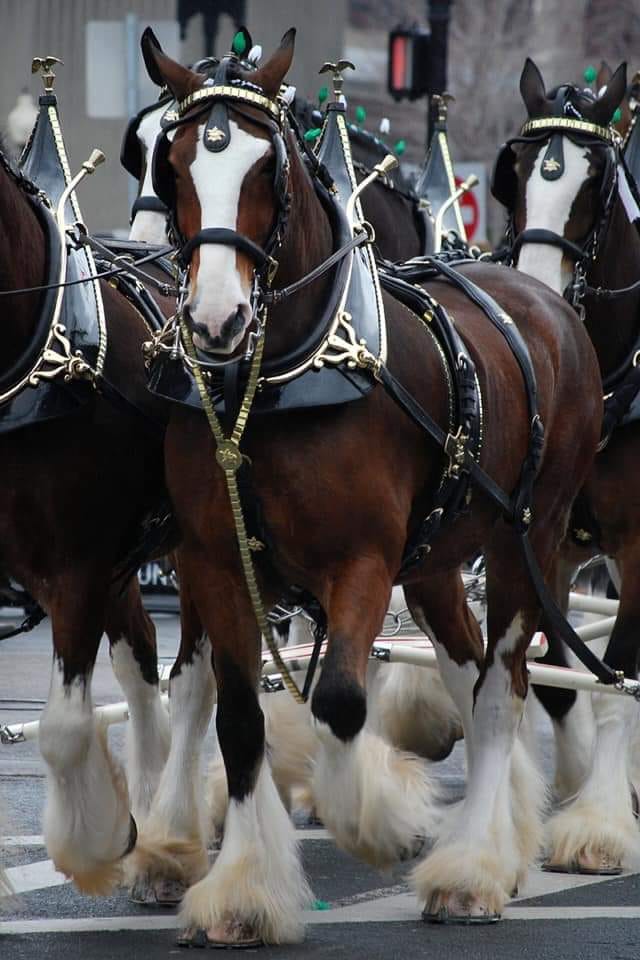 Irish Thunder`s Celtic Finnegan @Michelle Martin Randolph