Clydesdale Horses
The Clydesdale is a bread of heavy horse loved by many, here at stableexpress we celebrate the Clydesdale horse sharing information, pics and videos of the breed. We encourage our visitors to help make Stableexpress great and contribute sending in pics or news on your Clydesdale horse. Below is a video of the famous Budweiser Clydesdale`s.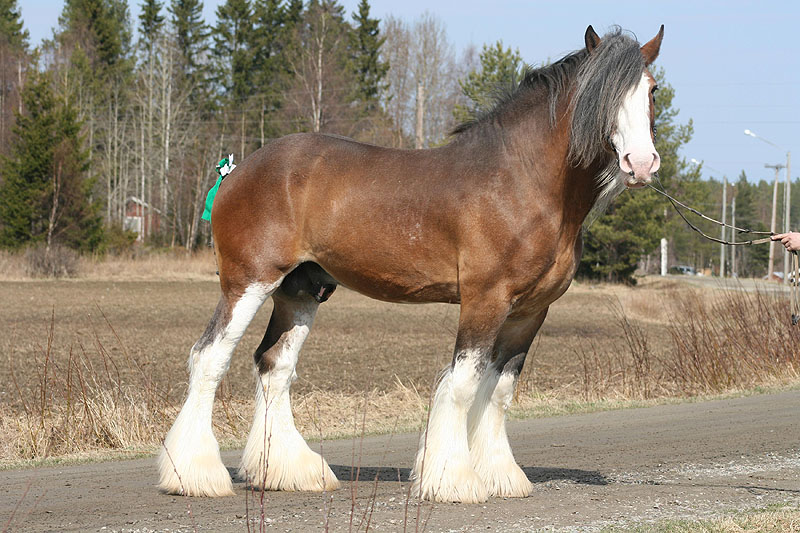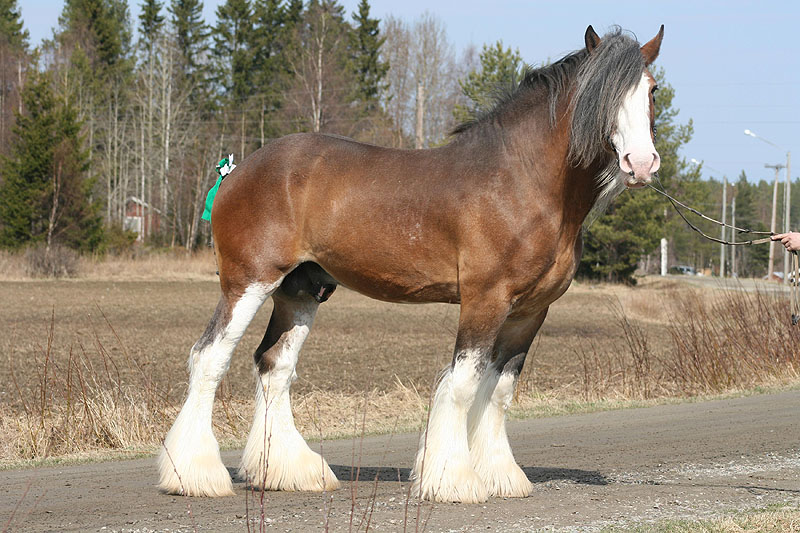 Find local clydesdale horses in horses and ponies in the UK and Ireland. Rehome loan and sell, and give an animal a forever home with Stableexpress …
Read More
Vintage Budweiser King of Beers Clydesdales Horses Metal Belt Buckle
Read More
The World Clydesdale Horse Show
The World Clydesdale Horse Show and Trade is a world class event being held every two years at the Carp Fairgrounds, Carp (just west of Ottawa), Ontario, Canada. There are competitors, breeders and spectators from Canada, The United States, Europe, Australia, New Zealand and all over the world. This is the largest event of it`s kind, not only in Canada, but in the world.
We will present the majesty of the Clydesdale breed for one glorious week of shows and trade, highlighting an international appreciation of these noble draft horses. Paints, Quarterhorse and the 400 year old Norwegian Fjord breed will be displayed.
This five day event was first held in August 1999 and attracted over 80,000 spectators, 365 breeders and exhibitors to this picturesque small town just 10 minutes west from the Ottawa- Carleton region, Canada`s capital city. About an hour from the Canada/U.S. border.
Clydesdale Horses For Sale
Are you a breeder of Clydesdale horses why not add your horses to our equestrian classifieds email us at info@stableexpress.com to sell your clydesdale horses on stableexpress.
Clydesdale Stallions
Torbruad Clydesdale Stud, Aberdeenshire, Scotland.
Our resident Clydesdale stallion is available at stud to approved mares.Prince is our resident stallion click picture for his details
Our Clydesdale Brood mares have been selected from the best blood lines available to compliment our resident Clydesdale stallion.
Young Clydesdale stock and Clydesdale Cross Breeds available for sale.
We believe that the Clydesdale horse with its long history, is a breed that has proved its worth by its use in agriculture, forestry, dray and driving , our Clydesdale horses are bred to carry on this great tradition and worked on the farm whenever possible.
The Torbruad Clydesdales horses, all have that wonderful Clydesdale horse temperament, for which the Clydesdale horse is renown the world over "The Gentle Giant of the horse world" but with the power to get the job done.
The Torbruad Clydesdales can be seen on the farm, where Cheryl Lee (3) Chantelle (5) , Jordan (7), Amanda(8), Stacey (9) and Michael (10) the fourth generation of the family to work with Clydesdale horses, can be seen working and riding with them.
Clydesdale Horse For Sale
Clydesdale For Sale
Breyer Clydesdale Stallion
I Love Clydesdales Womens T-Shirt
Clydesdales Horses Metal Belt Buckle