Arabian Stallions
Browse through stableexpress stallion database, Arabian stallions at stud. If you are a stud offering arab stallions for breeding stableexpress offer a range of different advertising opportunities. For more information please email us at info@stableexpress.com


Enzo (Padrons Psyche x RD Bey Shahmpane) - Arabian Stallion - Born 1999, winner of 2000 U.S. National Champion Yearling Arabian Colt, 2003 U.S. National Reserve Champion Junior Stallion, 2005 National Arab Champion Stallion. Enzo Stand at Stud at Gallun Farms, Email : joe@rosecityarabians.com, Telephone : (360) 798-6727.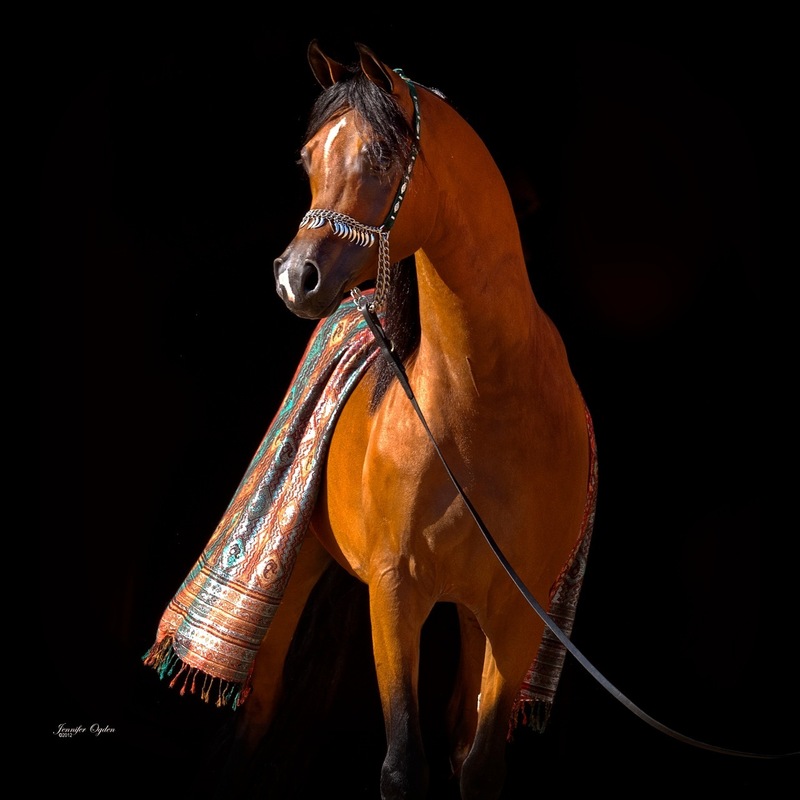 A Canan- Arabian Stallion

Born 2008, standing at Scottsdale Signature Stallion, Email : arabian@scottsdaleshow.com, Call : (360) 798-6727

Stable Express Stallions At Stud - The Directory for Stallions at Stud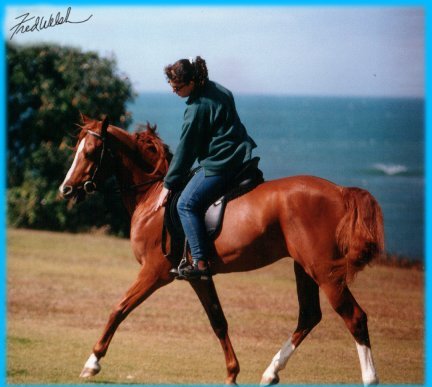 Wollumbin Bronson - Arabian Stallion
Pedigree (Roseanna Sharmale x Wollumbin Schelli) - 2002 Maclean and Grafton Champion Arabian Exhibit

Bronson is Our Leading Sire, Standing at 15hh he was bred for performance. Both sire and dam have won numerous championships, with his dam being a top ten dressage horse and his sire was top 5 halter horse at the Queensland championships in 1996. Bronson`s sire is now successfully competing in Endurance.

Bronson has completed his second 40k endurance ride with flying colours. His behaviour out on track among the others horses could not have been better, he vetted through with a heart rate of 37bpm, and we are extremely proud of him. 2005 will see Bronson do his 80km endurance rides. Call : 02 6647 6664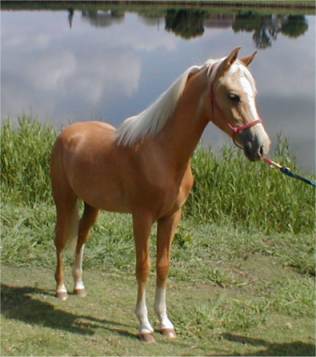 Vega`s Gold`n` Destiny - Arabian Palomino Colt

Pedigree : Vega X Southfork Holly`s Girl / Destiny is the next step in our breeding program and will be bred to Bronson`s daughters when he is of age. With him having a lot of pinto/palomino in his pedigree we are hoping that Destiny will sire some lovely coloured foals with high % Arabian blood.

Until destiny is ready to breed we are sure that he will follow his fathers footsteps and make his presence felt in the show ring. Call : 02 6647 6664

ELITE AF (DA Valentino x Aria Elita) - Owned by: Arabian Horse Futures - Arabian Horse Futures is a small breeder of Arabian horses. We have a small group of high quality stallions, mares and young horses. Acton, ON, Canada L7J 2W8, Email : arabianhorsefutures@gmail.com, Telephone : +1 218-390-0102.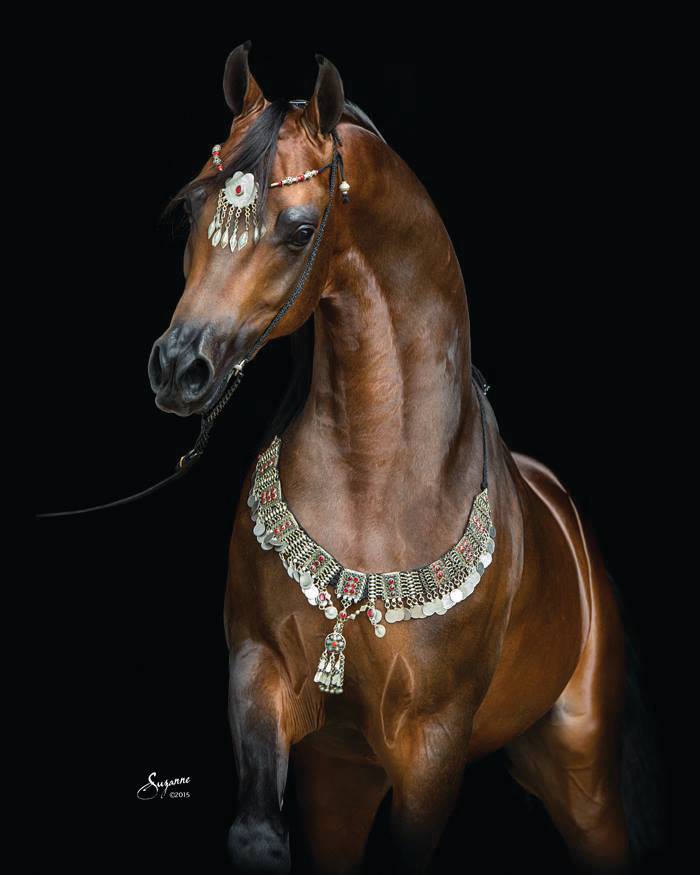 Krystal Creek Arabians
Located in Australia between Brisbane and Sydney. Set on 5 floodplain riverfront acres of lush green grass. The property has the history of being a very large thoroughbred stud consisting of 16 double brick stables being 2 storey with a big ramp up the middle to allow access to the upstairs stables. KCA can be seen whilst driving on the Pacific Highway from Sydney to Brisbane approximately 20 minutes drive north of Grafton "The Jacaranda City", on the mighty Clarence river which flows into the ocean at Yamba.
Established in 1999 KCA is only a small stud committed to breeding correct conformation, beauty, lovely temperament and an all round versatile riding horse. We are aiming to breed quality Crabbet X Egyptian horses. Our Bloodlines consist of Ralvon Pilgrim, Arjai Summit, Tristram Masa, Bask, WN Dasjmir, Mahabi El Shaklan, Simeon Safsal and Anaza El Nizr. Our horses are used for Endurance, Halter Showing, Pony Club, Riding lessons, ``Halter club`` Trail riding and much more.
We have stock available each year, all our foals are imprinted and handled from the day they are born making them a pleasure to own.
We also offer horse training which is done on the property using natural methods with the emphasis on "educating" and not "breaking".
Email : krystalcreekarabians@gmail.com, Telephone : +61 438 246 266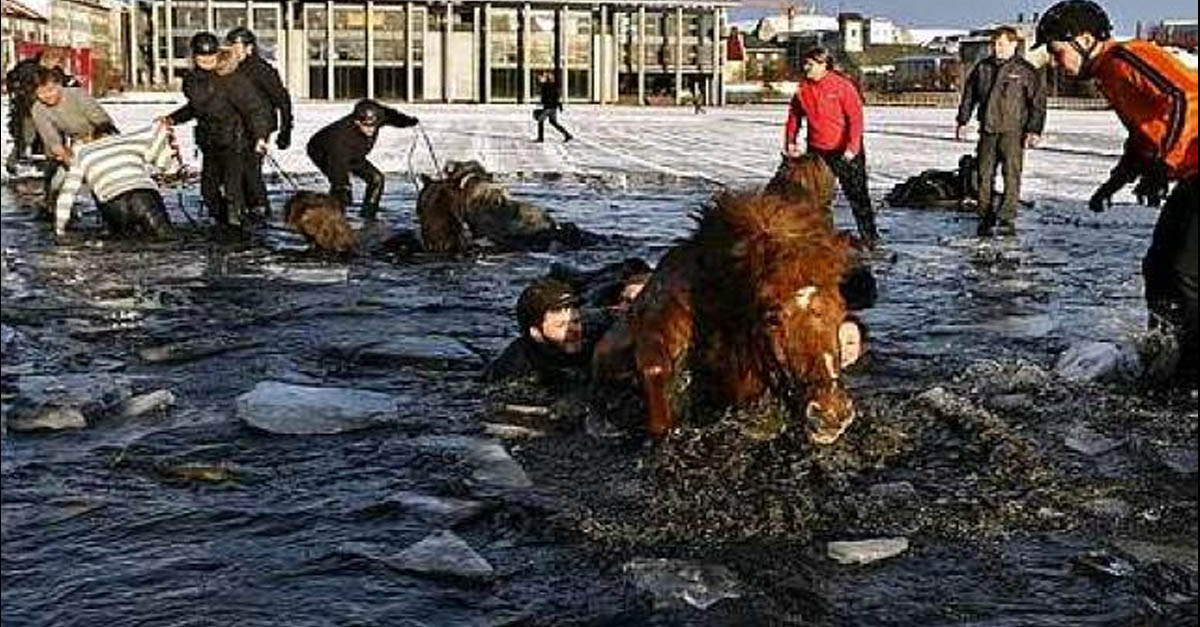 Bad accident minimized by instant, well coordinated response, man & animal. a fantastic thing to watch. Icelandic Horses Stranded In The Ice…
Read More
AA Apollo Bey

Purebred Arabian stallion sired by Huckleberry Bey out of the mare April Charm who is a daughter Eler, born in 1986.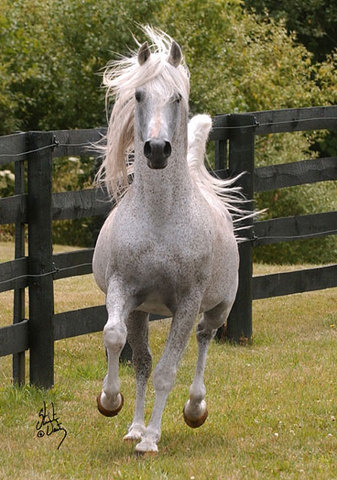 The Quiet Man EQ

The Quiet Man EQ is an Arabian horse with an amazing heritage and fantastic Arab bloodlines, below you can watch a video of The Quiet Man EQ, visit https://www.facebook.com/pg/thequietmaneq for more information.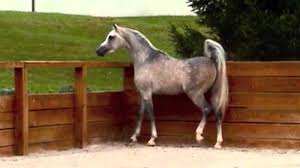 River Valley Arabians

As a renowned Arabian Horse Farm and Site, River Valley Arabians is an established Arabian Breeder, owner and exhibitor. We offer only the best Arabian Horses For Sale, including Foals, Arabian Mares and Arabian Stallions. Our mission is to assist clients in making their Arabian horse dreams a reality. Whether our clients strive to own a proven National Champion producer, discover the next superstar, find a reliable companion, or fulfill the dream of owning true living art, River Valley Arabians can help make it a reality.
We have attractive financing options and Quality Arabian Horses to fit any budget. We also offer embryo rights to Arabian Stallions of your choice from one of our beautiful mares: I M Ali, Pashahnata, or AW Must Belove. These mares currently have get on the ground from Magnum Psyche, Marwan Al Shaqab and Legacy of Fame. Our quality mares have the renowned bloodlines of Ali Jamaal, Bey Shah, Simeon Shai, El Hilal, Padron, Ruminaja Ali, Traditio and Alada Baskin to produce our Quality Arabian Horses. Egyptian Arabians or those with Egyptian breeding, Russian and Polish are all important elements in our breeding program and pedigrees.
In addition, we have several popular breeding stallion contracts available at discounted rates. Those contracts include Marajj, DA Valentino, Justify, Absolut Magnum and Echo Magnifficoo.
https://rivervalleyarabians.com/
River Valley Arabians , Scottsdale , AZ 85260
Tel: 480-443-0124 , Cell: 480-518-7040
E-mail: rivervalleyarabians@gmail.com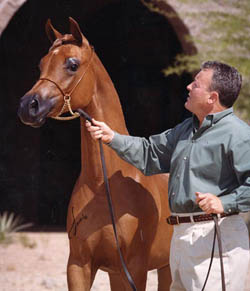 Genesis Arabians

We currently have 3 stallions, our newest addition is a colorful Bey Shah, El Hilal grandson named Handsome. He will be standing at Genesis Arabians in 2004 to a limited book of mares. Three year old Champion MVA Magic Maker (Thee Infidel x Padron Sarsue by *Padron) and Kokomo By Design, Three year old Grullo Blanketed Appaloosa Stallion with gorgeous color, Grandson of Goers Design, 18 time Canadian National and 12 Time Canadian Reserve National Champion as well as Blacklord Arabi, The Number One Black Arabian Stallion in the World. This colts dam is 100% color producer when crossed with solid stallions. He has produced two colts so far, both grullo.
For more information or to request either VHS Video or CD Rom of Champion MVA Magic Maker, Blacklord Albaqan, Kokomo by Design, or Handsome email judy@genesisarabians.com or nick@genesisarabians.com or call 402-656-3178 or 402-228-2113.

Ajman Moniscione

Purebred Arabian Stallions Arab Horses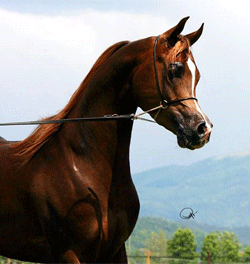 Adres

Adres is an Arab stallion who is proven sire and a champion ridden horse, located at Cullinghurst Stud.
Aivu (Mahabi El Shahlan x Tarren Hill Diiva)

Owned by Charaway Arabian Stud since a yearling , Aivu has had a huge show career in the halter and performance ring, as well as the breeding barn.

His first show at 12 months of age saw him win Top 5 Yearling colt at the prestigious East Coast Arabian Champion ships in Sydney. He then went on to accumulate Qld State Champion Futurity colt, Champion Stallion at the Arabian Valley Trophy Show as a 3yr old, Champion Stallion ARTA Titles 1998, Supreme Purebred of Show ARTA Titles show 2000 and 1995 Australian Champion Top 10 Stallion. `Aivu` commenced his saddle career in the ring at 9 years of age.
Aivu in costumeHis second show saw his awarded Reserve Champion Novice Purebred at the Top Of the Range Championships. 2001 saw him awarded Qld Arabian Horse of the Year Champion Stallion and Smartest of Parade.
He consistently places in both Arabian under Saddle, Working Stockhorse, Costume and Bridle Path Hack classes. Aivu`s progeny are the backbone of Charaway Arabian Stud.
The mare Charaway Martika (x Charaway Madonna) has won Championships as both a Filly and a mature Mare, and now her foals, such as Charaway Hott Fudge (x Kasmon) are winning champions of their own.
AivuThe Aivu gelding Charaway Chaivu (Charaway Madonna) is successfully competing in Endurance competition with distinction. At 11 months of age Aaisfa (Bremervale Maroussia) was Runner-up Purebred Arabian Weanling Filly at the Junior Event of 2002. Jayyid Shaishaana, (Jayyid Es`tacy) also by Aivu has had a multiple supreme championship career, with her latest win being ARTA Titles Champion Purebred Mare.
The purebred mare, Charaway Natasha (Ejay Ngaio) is also competing successfully in the open Galloway ring with success. She was recently awarded Reserve Champion Novice Galloway, and first place RNA Purebred Arabian Mare under Saddle.
Aivu continually produces wonderful temperament and trainability, with extraordinary movement and type.
Wayne Beasley wayne@charawayarabians.com / Miranda Kraatz miranda@charawayarabians.com 231 Claus Road, Haigslea 4306 / Ph: 07 54644551 Fax: 07 54644030
Chaswyck Stud - Stallions

In Australia today, an Arabian breeder may choose from what appears to be an almost unlimited variety of powerful and exciting pedigrees. And perhaps, due to what many consider easier accessibility, the value of our home-bred horses is sometimes underestimated.
Yet some lines will simply not be overlooked. The strength of certain pedigrees and the resultant ability of horses carrying this blood to produce fine horses, keep these lines in the forefront of Arabian breeding, regardless of country of origin.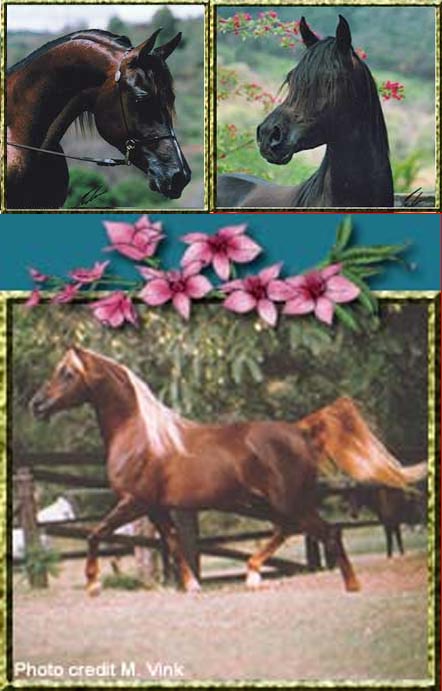 Such a heritage is that of Simeon Sochain.
Intensely bred, he epitomizes the Arabian type, the useability and tractability so sought after within the breed. But even more importantly he carries the genetic strength to pass on very consistently his most attractive qualities. The very intensity of this pedigree insures the stallions prepotency. Sochain is renowned for producing a high percentage of black progenies.
It is with pleasure we present our stallions:-
Sochain is a 10 year old, Straight Egyptian, liver chestnut stallion.
Sire: Simeon Sadik Exp. U.K. - Australian Champion Colt
Dam: Simeon Simona - full sister to S.Sukari - Aust. Champion
Double Asfour and double 27 Ibn Galal V-Aust. Champion
Sochain is a dynamic, young stallion with great presence, beauty and substance. He is 15.2h.h. His foals carry his proud looks, athletic ability and length of leg, combined with lovely smooth bodies, elegant necks and good legs and feet.Quite a few are Champions and Supremes already.
He has a lovely ground covering stride which earnt him 1st place and highest scorer at Queenslands Footloose and Fancy free Liberty show in 1995. Only shown sparingly, with success, culminating in the 1996 Reserve Australian Champion Colt. He is now pursuing a career under saddle.
Always improving and complimenting from a wide variety of mares, he crosses extremely well with all El Shaklan lines. Certainly a Sire for all Seasons!
Chaswyck Ace of Spades is promising to follow in his fathers footsteps by consistently siring typey, pretty, elegant foals- having to date 6 fillies & 4 colts. Chaswyck is retaining 2 fillies. He is a very compact, short coupled stallion- chiselled head, very strong hindquarters and crosses well with all lines.
GR Nafees imp Germany
After having searched the world, Chaswyck has finally found the hopeful new star to cross over their wonderful mare band and Sochain daughters in the the young, black, stallion GR Nafees, from the world renowned Rothenberg stud in Germany.
He is by the ethereal black stallion `Madhallan - Madheen` who very sadly passed away last year. His dam is the very pretty and typey "Nanessah Bint Neezah" who is by Rothenbergs other famous and very beautiful stallion `Classic Shadwan` with the strength in these bloodlines, Chaswyck anxiously await their new babies by this young and potentially successful new sire.
Phone: +61 7 5426 8488 / Mobile (Ron): 0409 268 267 / Mobile (Lorraine): 0438 542 684 / Email:chaswyck@hypermax.net.au
My Envy (Kasmon x Nikiska Bint Nizr)

Owned & bred by Charaway Arabians. Grey purebred yearling colt retained to continue his sire line in our breeding program. This colt is our pride & joy. He is everything we could of asked to replace Kasmon, the same attitude & flair, the same breathtaking movement, the same aloof nature & temperament. `My Envy` will cover a limited number of mares in the 2004 season, including Charaway Martika, D`Amors Silver Sasha & Chaswyck Sheza Doll, but will not stand at public stud.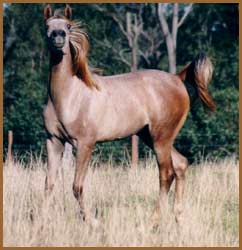 Wayne Beasley wayne@charawayarabians.com / Miranda Kraatz miranda@charawayarabians.com 231 Claus Road, Haigslea 4306 / Ph: 07 54644551 Fax: 07 54644030
Entity (Wollongbar Romulus x Ejay Ngaio)

After the loss of his sire, Wollongbar Romulus, Entity was retained to continue the producing of wonderful sound performance horses.
With predominantly English bloodlines, he received great success as a colt in the Halter ring, being awarded Top 5 yearling Colt 1998 Pan Pacific Championships, Top 5 yearling Colt Arabian Valley Trophy Show, and Reserve Champion Colt 1999 Valley Spring Show.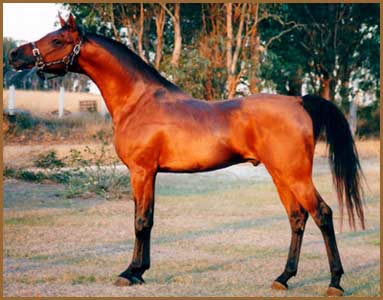 In july 2002 he completed his first Endurance Intro Ride and will be continuing in this field in the future.
His first foal on the ground, the Anglo Arabian Charaway Ethereal (x Half Cup) is now a yearling filly and will be campaigned towards the open Hack Ring in the future. Her qualities as an Elegant, ground covering ridden horse is evident to all that view her.
Wayne Beasley wayne@charawayarabians.com / Miranda Kraatz miranda@charawayarabians.com 231 Claus Road, Haigslea 4306 / Ph: 07 54644551 Fax: 07 54644030
True Colours - Straight Egyptian Stallion

Charaway Arabians proudly announce that we have two mares, D`Amors Shakari-Khan and Eastwinds Elluscion in foal to the Canadian based Straight Egyptian Stallion `True Colours`, . We thank Source Arabians International for the opportunity to breed to their wonderful stallion and look forward to these exciting foals being born.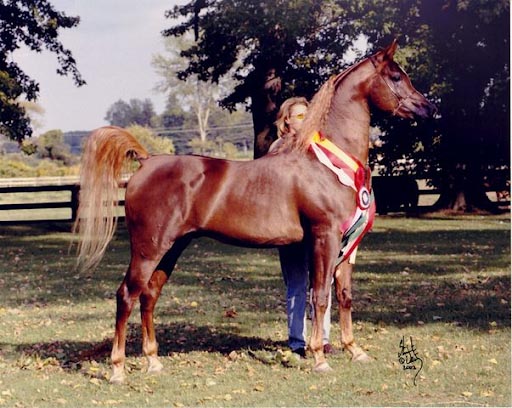 Wayne Beasley wayne@charawayarabians.com / Miranda Kraatz miranda@charawayarabians.com 231 Claus Road, Haigslea 4306 / Ph: 07 54644551 Fax: 07 54644030