Arab Horses
| | | |
| --- | --- | --- |
| | | Arabian Horses |
The Superb Black Arabian Stallion: Spades
| | | |
| --- | --- | --- |
| | | Arab Horses For Sale |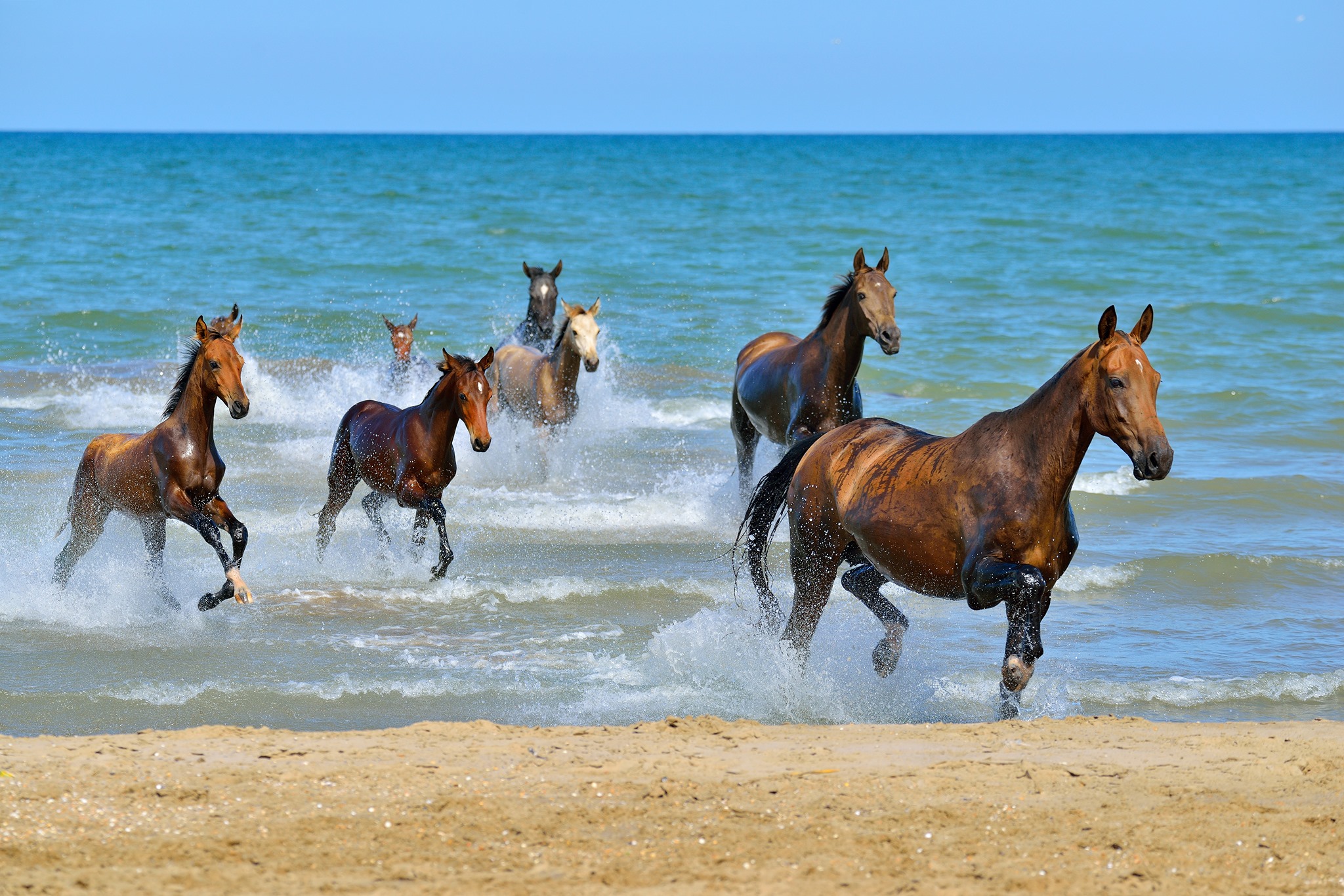 Artur Baboev - Moscow, Russia - Equine Photographer
Artur Baboev is an equestrian photographer from Moscow Russia, capturing the beauty of Akhal-Teke & Arab horses, to book Artur Baboev call +7 925 117-76-01, email : artur.baboev@gmail.com #Horse Photography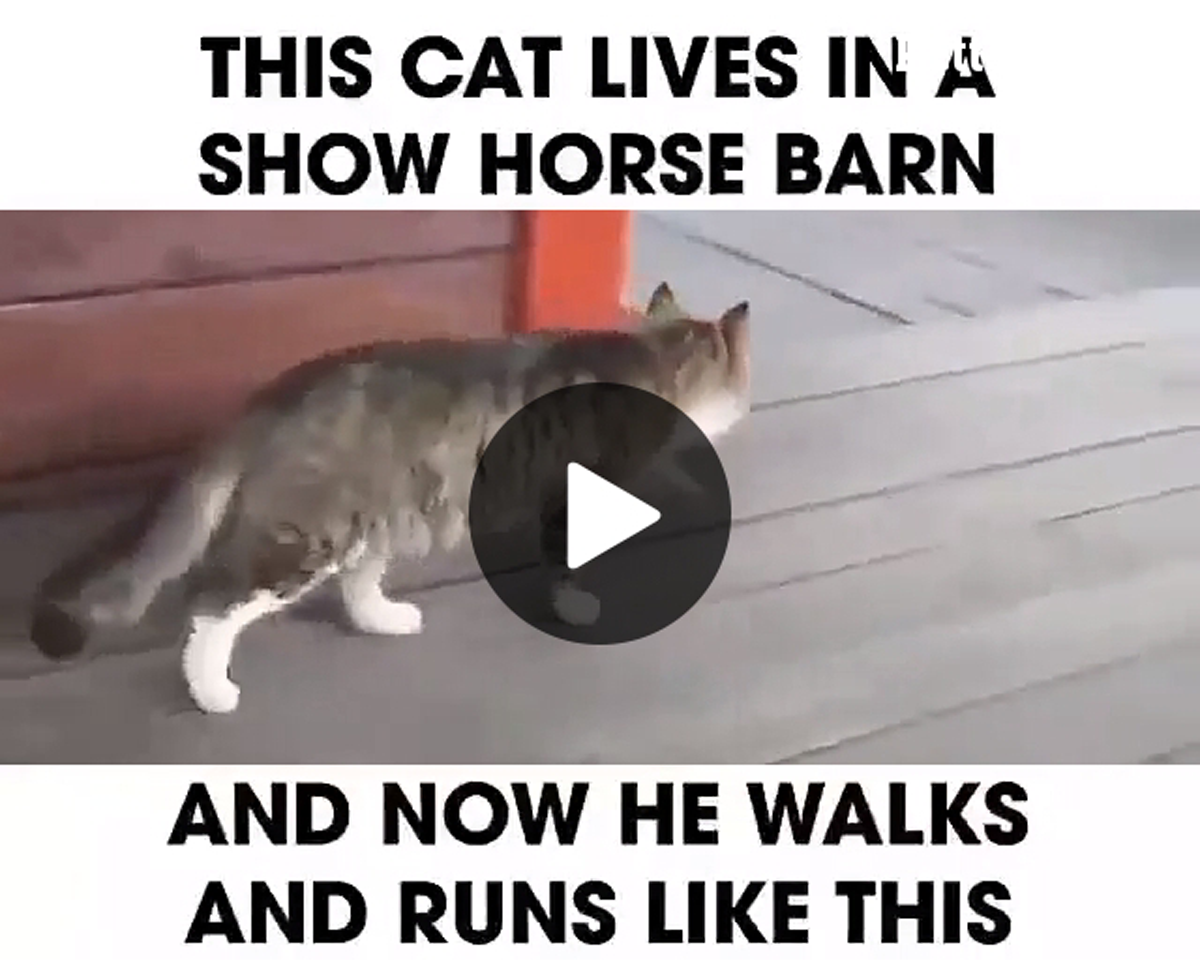 Kitty Dressage
Kimberly Dobin Dressage
Kimberly Dobin Dressage offers a unique combination of high quality dressage instruction with techniques taught by the masters and scholars of our centuries. For those of you who are unfamiliar with the term Dressage it is best simplified as the art or method of training a horse in obedience and in precision of movement. The primary focus of Kimberly`s educational training and lessons is based on a structured program including both mounted and ground work sessions.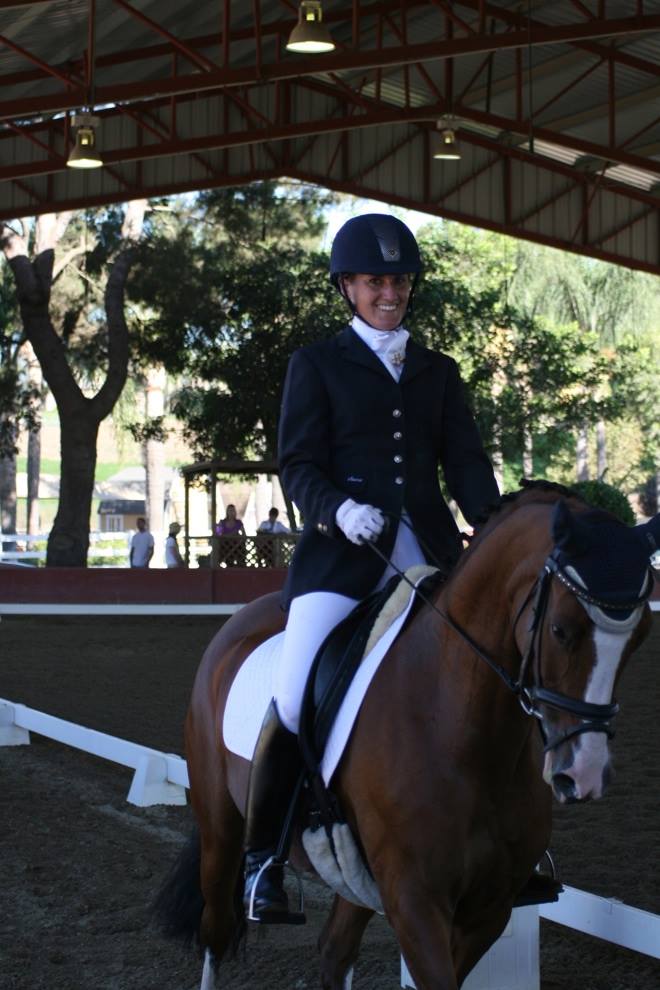 We provide students of all levels high quality and well trained school horses for lessons form Begging to Grand Prix. Here at Kimberly Dobin Dressage you will receive professionalism at its best in a positive environment, Clear educated and qualified instruction in the disciplines of Dressage, Hunt-seat, Basic obedience training on the ground, in a proven successful system.
The heart of her educational program begins with the love and respect for the horses and a system of education integrating the scale of education into practical day-to-day applications at all levels and all stages of training for both the horse and rider.
Kimberly also offers more educational programs such as riding clinics with other top dressage riders, and judges. We offer Fun Schooling shows on site, to help farther the development of the students understanding of their personal progression, and their effectiveness of their riding skills. Also to assist in the improvement of each riders general communication and relationship to their horse. Kimberly offers a variety of training and lessons packages at affordable Prices.
Private Lessons with Kimberly are available Monday, Tuesday, Wednesday, Friday, Thursday and Saturday`s from 8am to 6pm. All ages and riding levels welcome along with all breeds of horses are welcome in Training. Kimberly Dobin is Now accepting New horses and students in Training.
Since Kimberly could remember she had always been passionately in love with horses. She began riding at the age of 8 in Moorpark CA. At age 9 she won her first blue ribbon in A Local English Compation and found her first Arabian pony named Hobbs who she still rides and teaches lessons on today. Kimberly won many Local, Regional and National Championships/High Points in Hunters, Jumpers,English pleasure, and Dressage. At age 13 Kimberly began to learn what became her favorite horseback ridding discipline Dressage. Kimberly has trained with some of the best riders and masters of the dressage sport America has to offer. Some of her Teachers and Mentors She has learned from are Marie Meyers and Marisa Festerling, Stephan Von Englman, Dennis Calin, Hilda Gernery, Jodie Cressman, and Maria Lynn Dickinson. Kimberly Loves teaching and helping Riders and horses understand each other to grow in harmony.
Moon Shadow
- Shadow - AKA " Moon Shadows" is a 14 yr old Quarter Cross Mare. Super Safe for Kids and Amateurs! She is super Cute mover and shows talent in any disciplin. Shadow is 14.3hands can go western or English, she can jump and is trained to 1st level dressage. She is the perfect Safe all around horse! Offered at $8,500. For more info Please contact me Kimberly Dobin of Kimberly Dobin Dressage at (805) 404-2448. , ,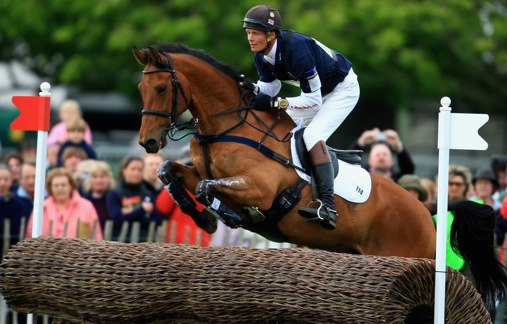 Biddesden Stud
Pure bred, Part bred and Anglo Arab Sport Horse Stud Farm in Wiltshire, UK. Telephone : 01264 790646, finn.guinness@biddesdenstud.co.uk, Biddesden Lane, SP119DN SP11 9DN Andover, Ludgershall, Wiltshire. / http://www.biddesdenstud.co.uk/ #Stud Farms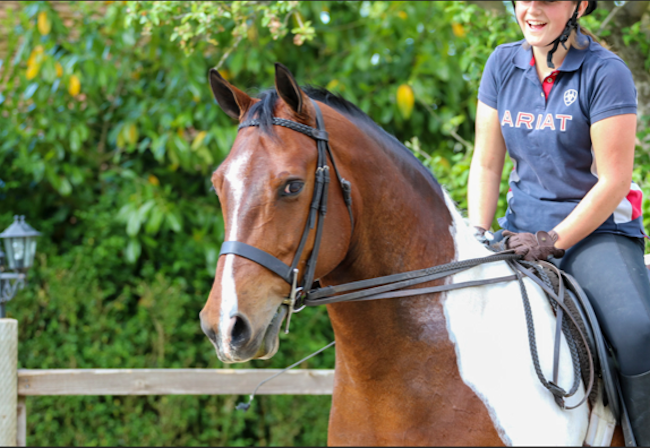 Gorgeous 15.3hh Coloured Gelding From Doylan Stud
Arab Part Bred Skewbald | Gelding | 9 years | 15.3 hands, South Central, UK - Call : 07939 599571 | Coloured Horses For Sale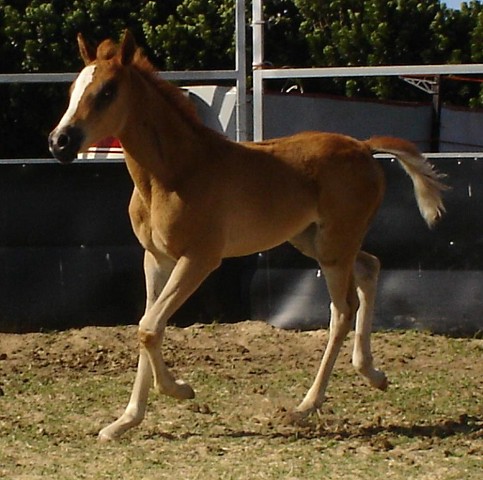 Reg Partbred Arab Filly
(SOLD) She will mature 14.3hh. / Jenamir Arabians / Wollongong, New South Wales - Endurance Horses For Sale / Arab Foals For Sale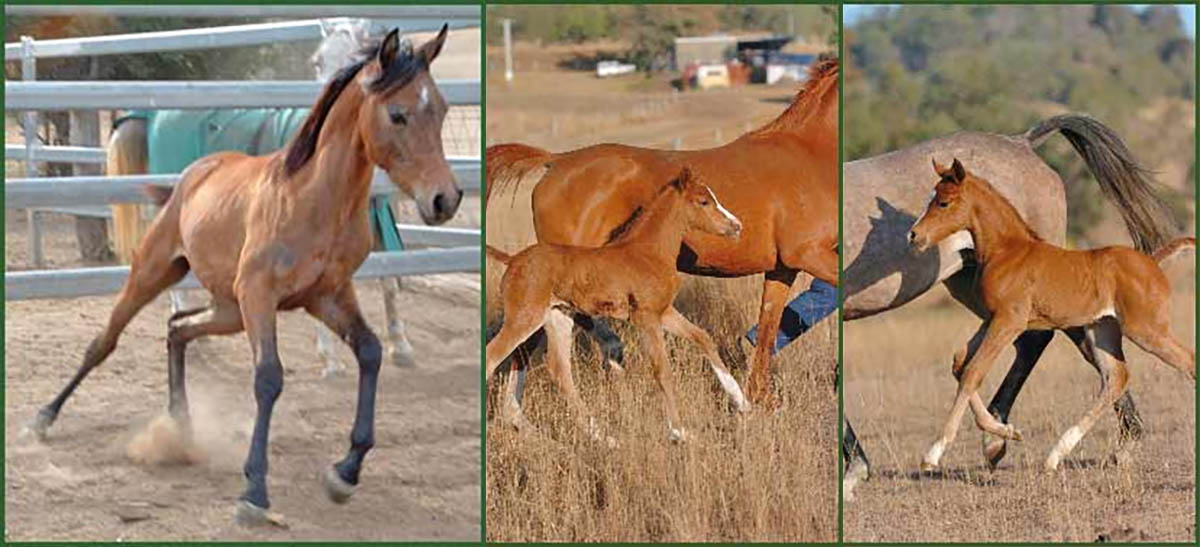 Moondarra Arabians - Foals For Sale
Breeder of Arabian foals and young horses, stallions at stud, Kyarnda Lodge Panache and Samson Tai / Call : 0408 656 776, Email :moondarra@hypermax.net.au; 1 Humphreys Road, Tallegalla, Australia #Arab Foals


Asab Arabians
Breeders of arbaian horses for endurance riding, selection of quality homebred arabian foals for sale. Email : kathy@asabarabians.com, Telephone : 0413 054182, Queensland, Australia #Arab Foals For Sale


Genesis Arabians
Home of arabian stallions Bey Shah, MVA Magic Maker and Kokomo, Canadian Stud Farm : Genesis Arabians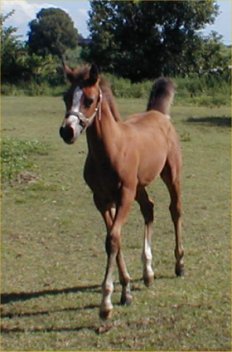 Stunning Show Arabian Filly
(SOLD) Kerry James, grafton, New South Wales / Partbred Arabian Foals For Sale / Endurance Horses For Sale / www.krystalcreekarabians.com / Show Horses For Sale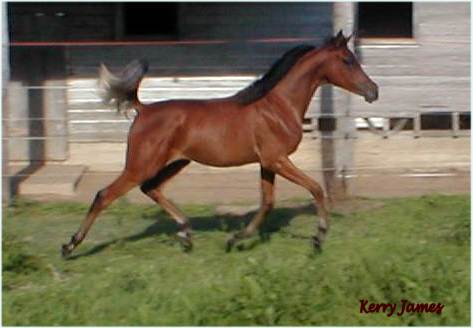 Yearling Show Filly
(SOLD) Kerry James, grafton, New South Wales / Partbred Arabian Foals For Sale / Endurance Horses For Sale / www.krystalcreekarabians.com / Show Horses For Sale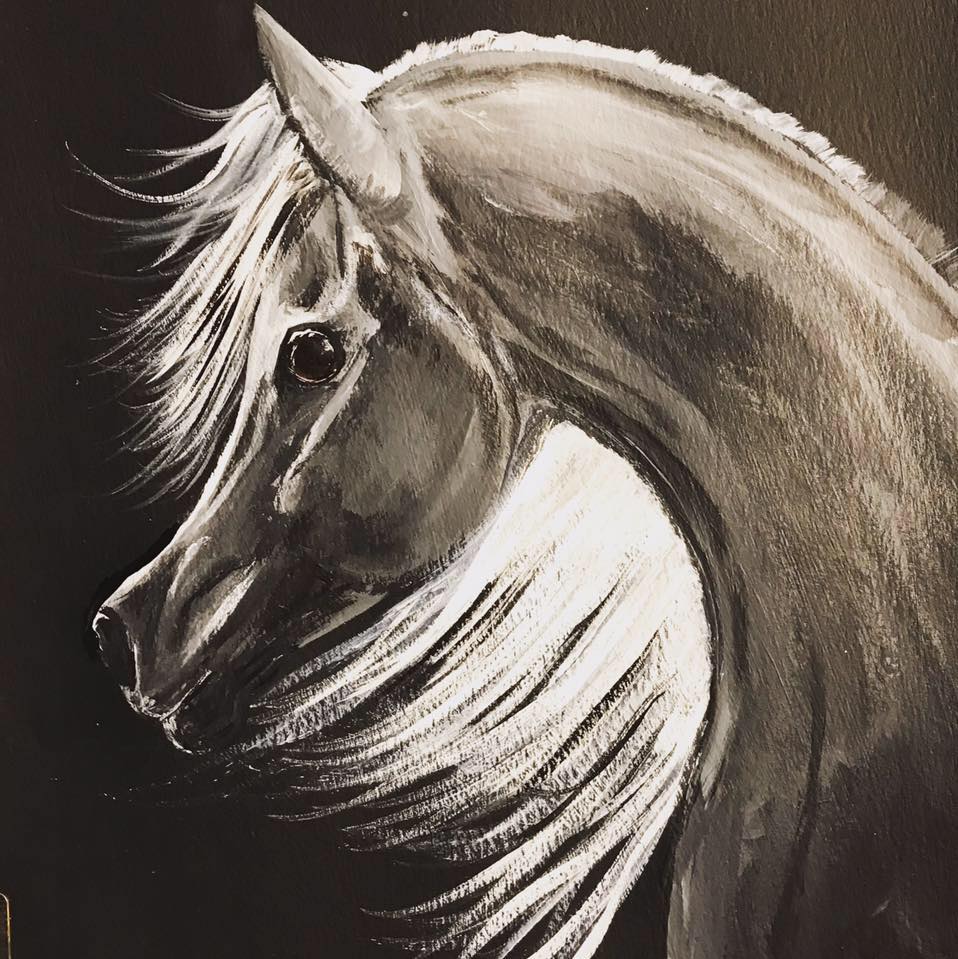 Heather Reeves - H R Equine Art
Specialising in paintings and drawings of Andalusian & Arabian horses. Affordable, original art from Heather Reeves - H R Equine Art.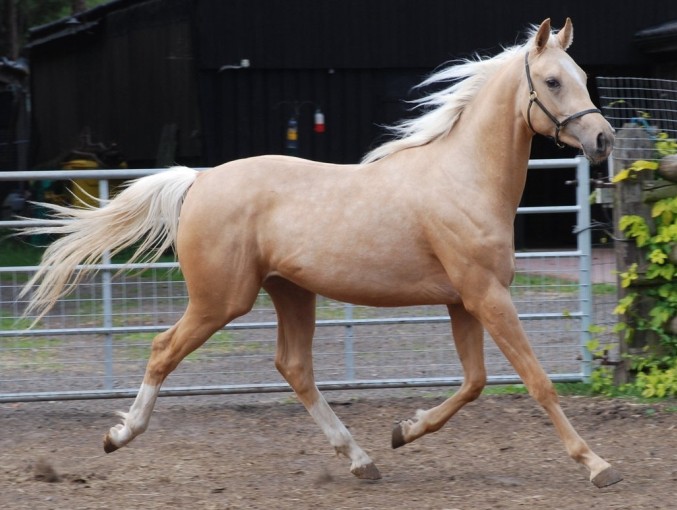 5 x Registered Palomino QUARAB
Arabian Palomino / Tracey Green, 495 Riverbank Rd, Lower Southgate, NSW 2460, AUSTRALIA / Telephone: 02 66477341 / Arabian Foals For Sale / Show Horses For Sale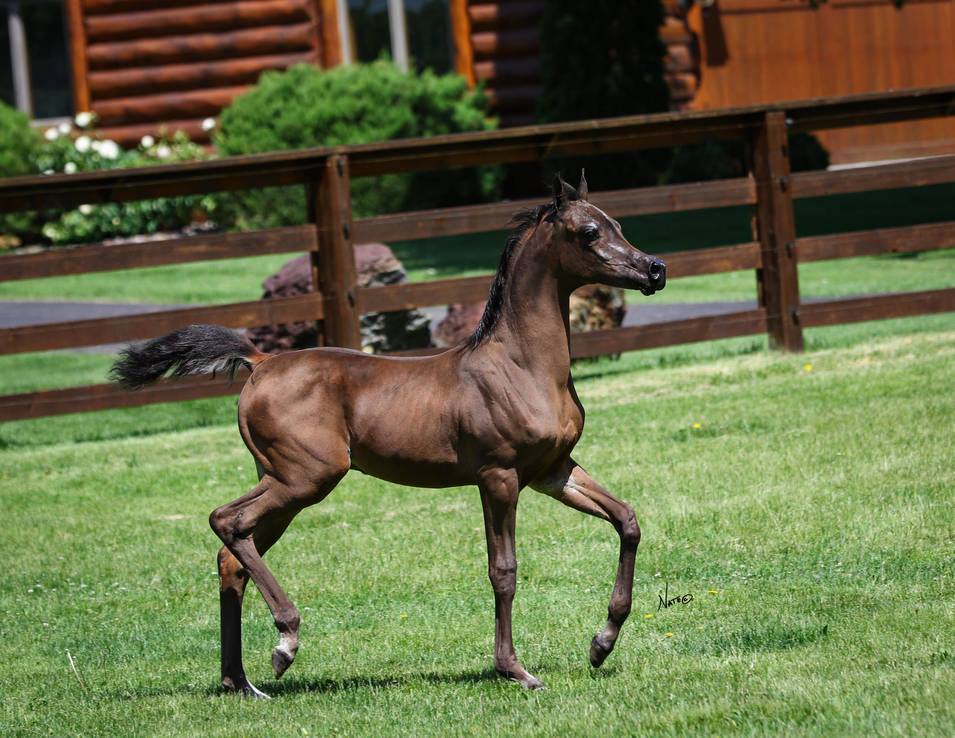 Arabian Pony Show Colt
Arabian Show Pony / Tracey Green, 495 Riverbank Rd, Lower Southgate, NSW 2460, AUSTRALIA / Telephone: 02 66477341 / Arabian Foals For Sale / Show Horses For Sale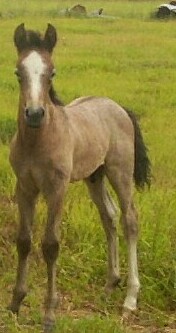 Your Next Show Pony Is Here
Sire..santa padova olimpic / Arabian Foals For Sale / Show Horses For Sale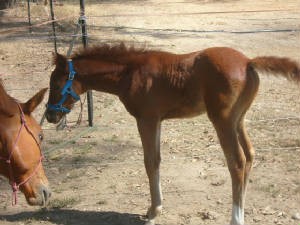 Stunning Weanling Colt
Ghislaine, 154 Green Rd, Regents Park, QLD 4118 Contact me on 0400 212 784 / Arabian Foals For Sale / Show Horses For Sale / Endurance Horses For Sale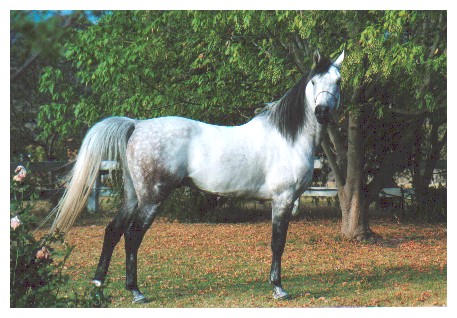 Esscort Son for Lease
Leigh Richardson / Taree, New South Wales 2430 / Telephone: 02 6554 3494 / Arabian Stallion / Show Horses For Sale / Endurance Horses For Sale / Arabian Stallions For Lease

Browse through a selection of photo`s of arabian horses from around the internet
Khafra Arabians
-
We are located in the spectacular Okanagan Valley of British Columbia, just an hour`s flight from Seattle, Vancouver or Calgary, and a twenty minute drive from Kelowna International Airport. The farm sits on 32 acres of rolling pastures and trails and is graced by a state of the art stabling facility attached to an indoor arena of 104`x 60`. Surrounding the stable are foal fenced paddocks, an isolation barn, round training pen and an outdoor arena of 70`x 180`.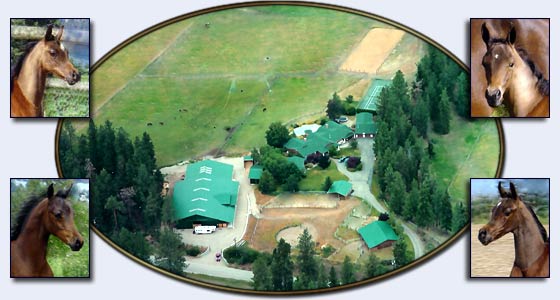 As a small, family run business, we have the opportunity to involve ourselves personally in every stage of breeding, raising and training our Arabians. This is a passion for Svenn and me, a lifetime in the making.
We have six broodmares of great beauty and excellent pedigrees, several with impressive show careers in their own right, who are bred to a small selection of outstanding stallions. We prefer this approach as it allows us to carefully select the stallion whose bloodlines and traits will most enhance that of each mare. Beauty and athleticism are primary goals in our program, but temperament is always an important consideration. Producing only 3-6 foals a year allows us to work with each foal on a daily basis, teaching them to halter, tie, clip, bath, etc. at an early age. The result of this attention is young show prospects of outstanding handleabilty and willingness, which still retain their `look at me` pizzazz. Our farm encourages and welcomes visitors to experience and share our dream.
Our Arabian Broodmares
Our mares are carefully chosen for qualities that will result in athletic and typey foals for riding and showing. We breed them only to Champion stallions, and you can see the results on our sales page.

CFA Salana
- TS Al Malik x Clame to Fame (Fame VF), 1999 Chestnut Arabian Mare
By a Brazilian National Champion, this lovely mare has a substantial halter record, including Top Ten Two Year Old Futurity Filly at Canadian Nationals. In foal to Magnum Chall for 2007.
Dana Delaney
- Bacardi Afire x Paige (Pistachio), 1998 Bay Arabian Mare
Lovely head and eye, great neck and latch. English trot Dam of KFR Catania and KFR Alegria. SOLD
Khamiah Khoket KF
- GS Khochise x Bint Beau Ket (Simeon Shai), 1998 Black-Bay Arabian Mare
Sired by the legendary GS Khochise (38 national awards). This beautiful mare has wins in Hunter Pleasure and Dressage. First foal, KFR Khoren Afire showing both size and beauty.

Catalina Lady
- Bacardi Afire x SMC Mayfest (Bluesprucetanzeer), 1998 Bay Arabian Mare
Beautiful mare with stretchy neck, good topline. Extravagant movement. Has produced two outstanding foals. SOLD
Njuapril
- JA Magnificat x Njuana (Njuans), 1996 Chestnut Arabian Mare
The substance and movement to produce a beautiful purebred or a Sport Horse Supreme. SOLD
Dana Francesca
- Bacardi Afire x Satin Ribbons (Muscat), 2000 Bay Arabian Mare
Beautiful, trotty mare with elegant carriage and presence. Halter and Hunter Pleasure success, followed by the production of a stunning foal in `05 (KFR Camelot). In foal to Padrons Psyche for 2007.
Phone: (250) 548-3899 | E-mail: Deborah@Khafra-Arabians.com
@Krichke Training Center :: Arabian Horses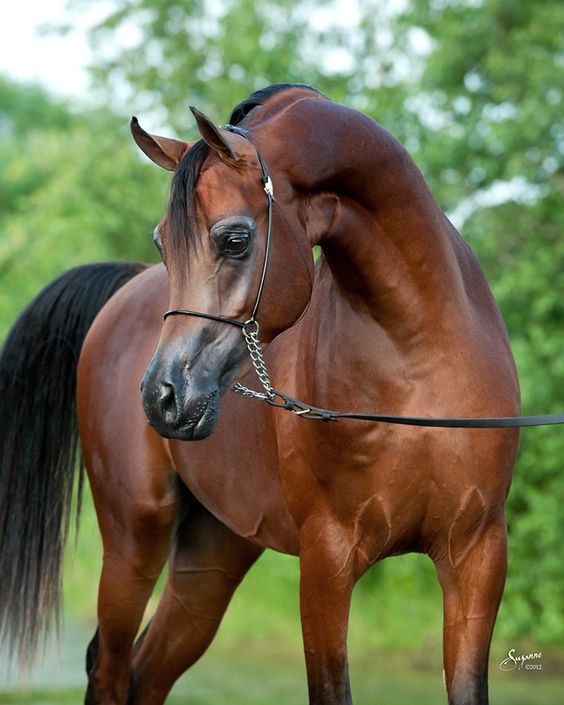 Emerald J - Arabian Stallion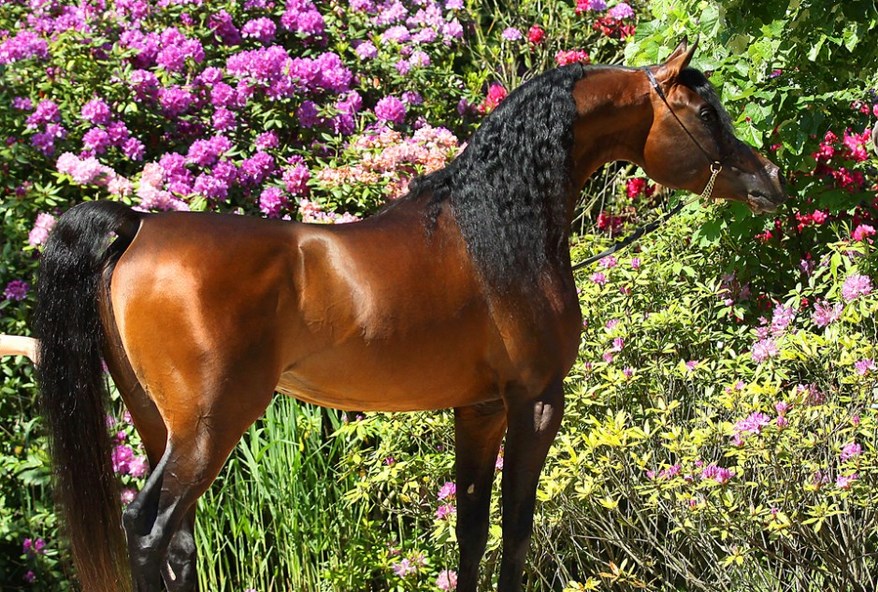 One of the most exotic and accomplished young stallions in the world today, EMERALD J is blessed with both a superlative phenotype and a genetic heritage of breed elite.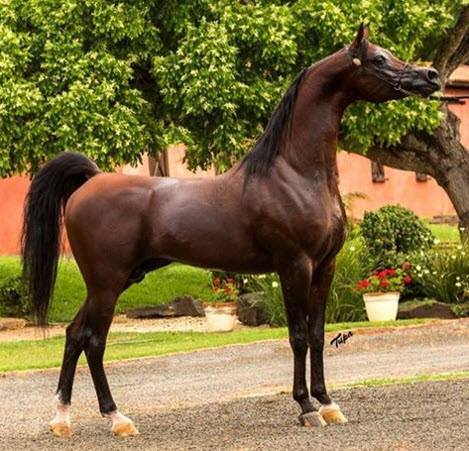 Arab Mare and Foal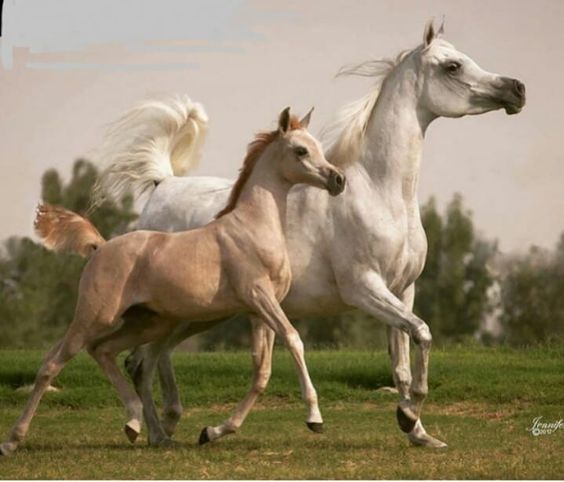 Arabian Horse Breeders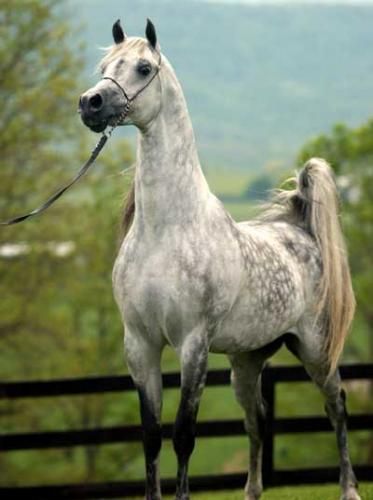 IBN Ajwaad
Lightly shown in hand as a yearling and 4 year old IBN Ajwaad won at Anglesey, Denbigh & Flint, Liverpool and Shropshire. He has won and placed on the race track over 6F, 1M and 2M. He is half brother to Emir Es Shimaal, Champion racehorse and sire, owned by the Maktoum family in Dubai. Ajwaad is full brother to other winners including Mudhadid and Munir. He has been placed on the AHS marathon. His sire Arioso is a great all-rounder winning in racing, eventing, show jumping and dressage and is an AHS Premium sire.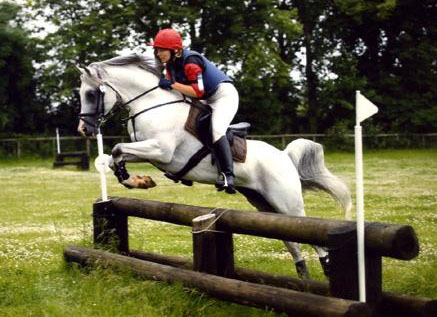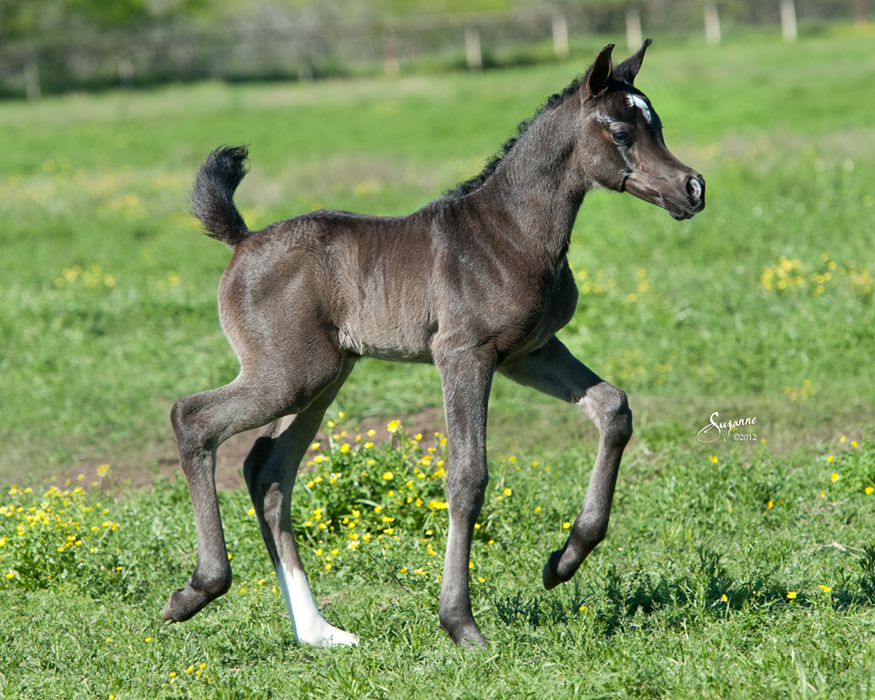 Arab Show Horses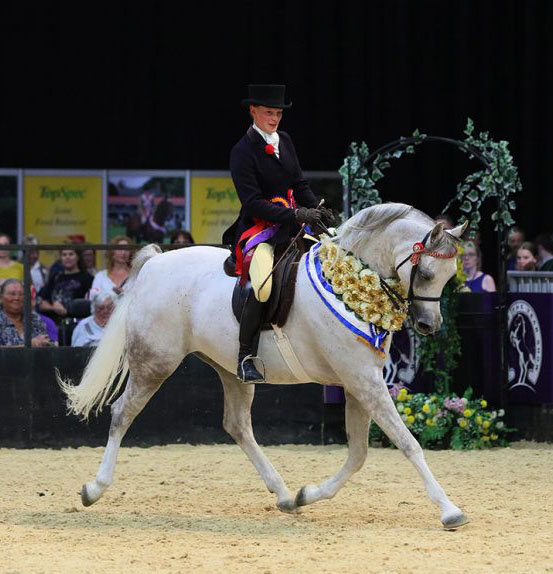 Arab Show Horses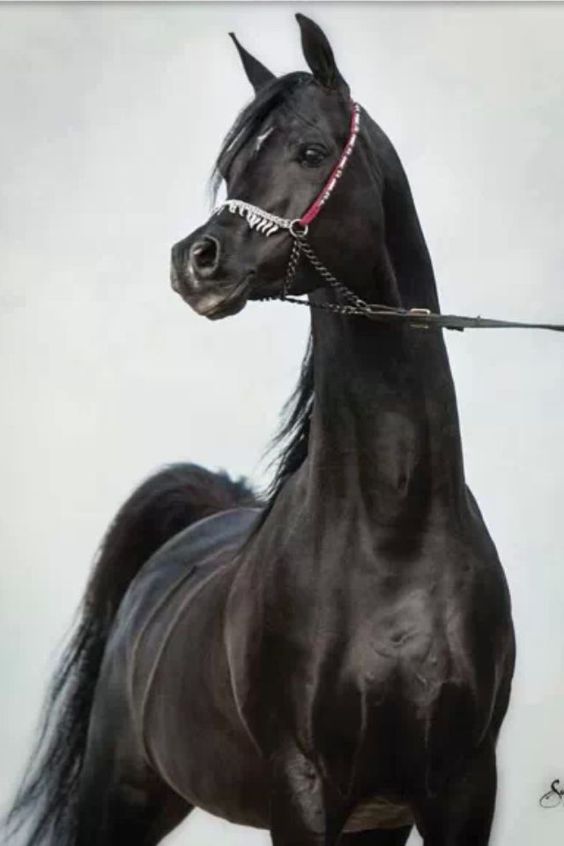 The Arab horse breed is oldest breeds of horse and can actually be traced back over 4,500 year, pure Arabian horses originated in the Middle East but, but arab bloodlines have been used a great deal by other horse breeds wanting to try and capture some of the breeds characteristics.
The Arab horse is renowned for their endurance, speed and refinement, many of the European studbooks imported Arabian bloodlines for use in their breeding program to create more sporting warm blood type of horses.
Darley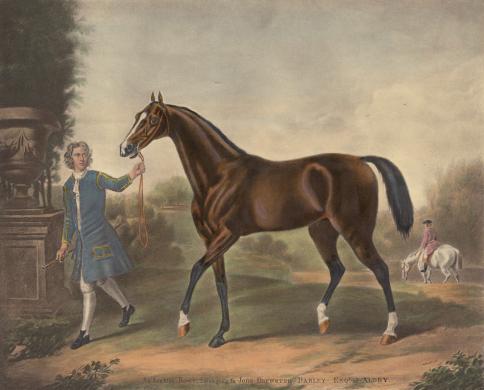 Many people do not realise that all thoroughbred horses trace back to three arab most notable of which is Darley that can be found in around 90% of thoroughbred race horses pedigrees. Imported to England coming from Aleppo, Syria Darley was an important part of Thomas Darley`s breeding program to improve the local racing horses, one of his first successful offspring was Flying Childers. The other 10% of thoroughbred horses can be traced back to only two other arab stallions Byerley and Godolphin.
Afire Bey V
Arabian stallion Afire Bey V is one of the leading arab stallions who is highly sought after for breeders. He has led the US nationals for 16 years as the top ranked sire of halter and performance horses. Afire Bey V had some excellent results in the show ring despite an injury early in his career, among his results is being crowned champion at the English Pleasure Championship at the Buckeye.
Ever Gold
Arab horses are renowned for their stamina and arab horses are scattered liberally in the FEI world endurance rankings, one of these notable arab endurance horses is Ever Gold who has had numerous wins and placing`s with riders Wendy Maccoubrey and Fernando Paiz Larrave.
Shaarinah
The UK has a competitive arab showing circuit with one of the most prestigious championships being held at the horse of the year show at the NEC. Shaarinah is a horse that stood out from the crowed and claimed the 2016 HOYS title with rider / owner David Froggatt.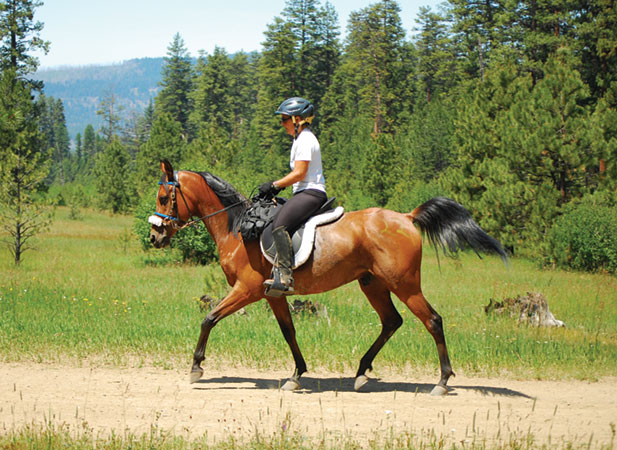 Meshan ibn Kubinec, Sax Arabians arch
-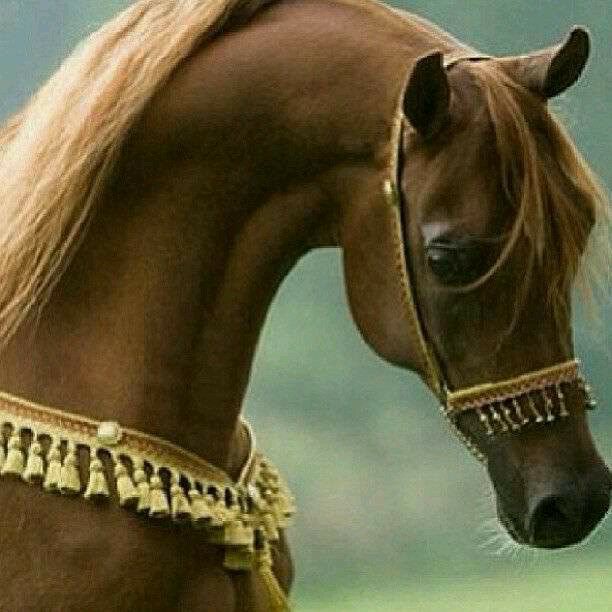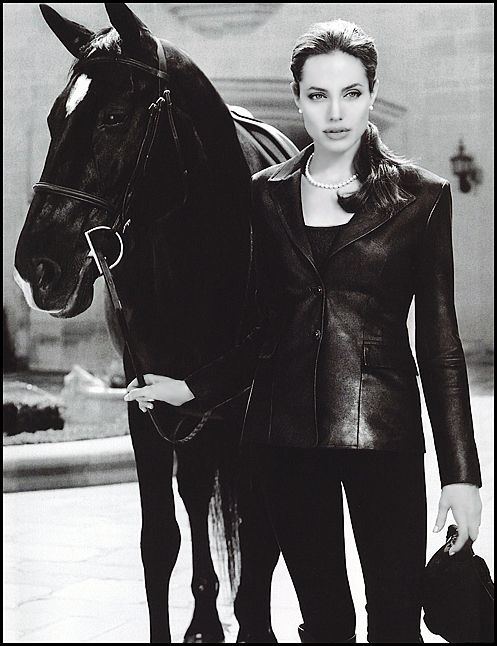 Angelina Jolie rides side saddle for Tomb Raider | View celebrity horse riders on Stableexpress.com, watch horses from the movies…
Read More
The Arab Horse Society
The Arab Horse Society understands the concerns of its members relating to the progression of Arab horse breeding
The Arab Horse Society, Agriculture House, Charnham Lane, Hungerford RG17 0EY
Telephone: 01672 521411 Fax: 01488682074
Arabian Horses and Dressage
Arab Horses For Sale
Arab Horses For Sale From Around The UK, Arab Show Horses, Endurance Horses & Arab Sport Horses For Sale, if you are wanting to advertise your horse for sale email the details of the horse along with any pictures to info@stableexpress.com
Mohd Aziz Khan
Mohd Aziz Khan - UAE - Endurance Rider | Horses competed by Mohd Aziz Khan include Amoking, Sarandi and Chino (Endurance Horse Stallion)