Horse Coat Colors and Patterns
Horse Coat Colors and Patterns Horses come in a wide variety of colors, shades and patterns, see below the different horse breeds and the different coat colors that are common to the different horse types.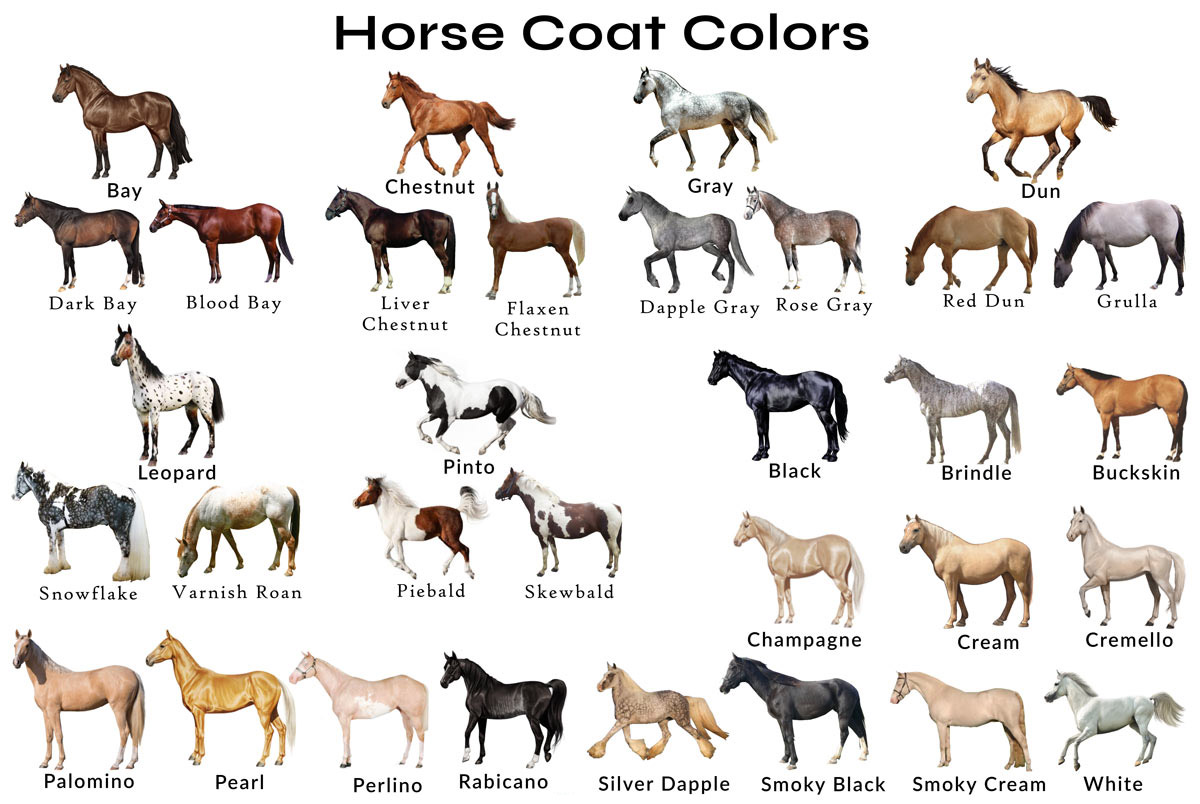 Bay Horses
- The bay color is probably the most common of all the different coats, and can vary great from a light brown through to dark bay (which is nearly black). Bay coloured horses can be seen at the top levels of the many different equestrian sports, famous bay horses include Ratina Z, Red Rum, Weltissimo, Leonidas II and many many others, to numerous to mention.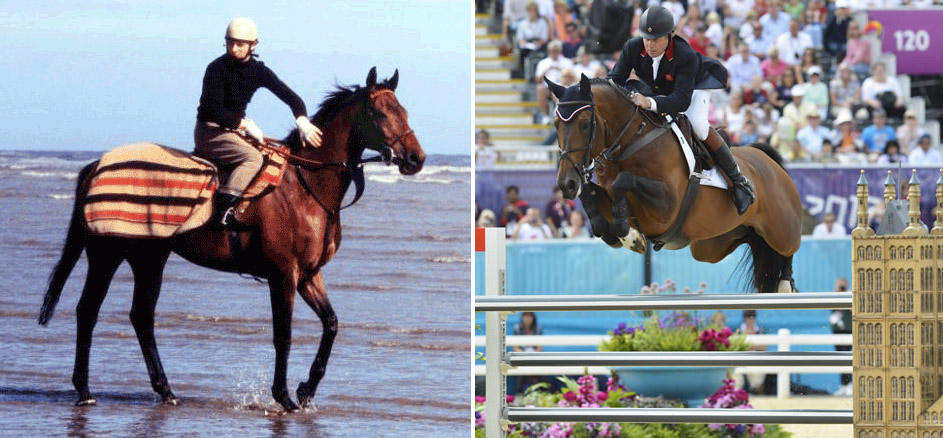 Chestnut Horses
- Another one of the dominant colors in the world of equestrian sports, chestnuts range from bright red through to the darker liver chestnut. Chestnut mare`s have the reputation of being moody and difficult, but many owners of chestnut mares would argue this and defend their horse. Famous chestnut colored horses include Affirmed, Jus De Pomme, Guidam, Jazz and many others. Some chestnut can have a striking flaxen mane and tale.
Grey Horses
- Grey horses can be seen at the top levels of showjumping, dressage and eventing although are not as prevalent as other colors on the race track. many of us love a grey horse although owning one can be higher maintenance having to keep them clean from show to show, famous grey horses include Carthago Z, Democraat, Land Vision and Desert Orchid.
Colored Horses
- Coloured horses can be split into sub categories that include black and white (piebald), brown and white (skewbald), black, brown & white (tri coloured). Coloured horses are often more traditional horse breeds such as the Gypsy Vaneer horses, although coloured horses are becoming a more and more familiar sight in the sports of showumping, dressage and eventing largely thanks to the KWPN coloured stallion Samber. Coloured thoroughbred are an exceedingly rare sight but there has been some notable exceptions including the coloured thoroughbred
Modern Society
Appaloosa Horses
- Known for their coloured spotted coats the Appaloosa coloring is thought to have been with us for thousands of years with cave drawings being found depicting appaloosa horses. Appaloosa horses make good riding horses been are not a common sight in the different equestrian sports or on the race track, so will stand out from the crowed when you see one at a show.
Click here for the story of the spotted race horse Buchiko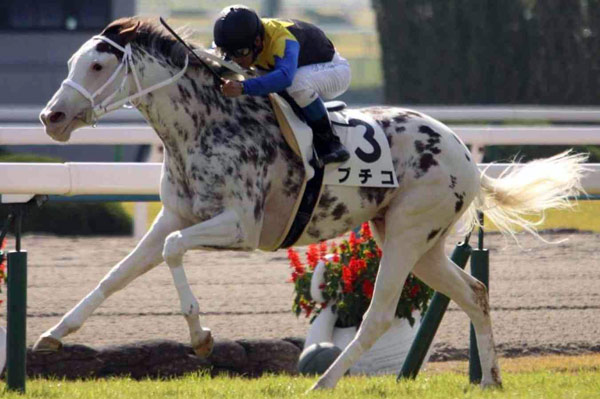 Black Horses
- Black horses are stunning and the creatures of fairy tales that will always bring up memories of the classic Black Beauty, black horses can be found at the top of numerous equine sports especially dressage, black horses are also often used by companies for marketing because of their striking appearance the most famous of which is the famous black horse of Lloyds Bank.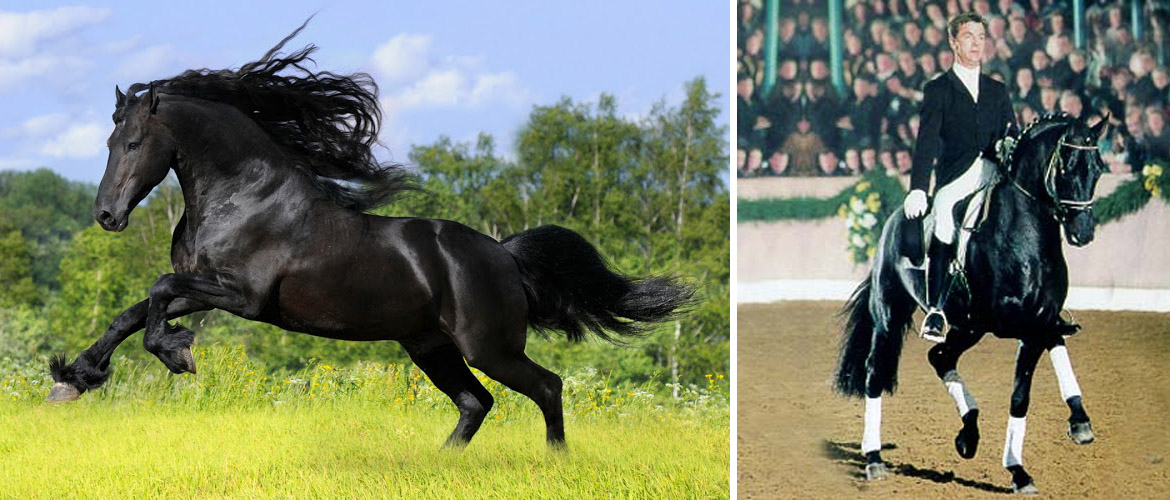 Dun / Buckskin Coloured Horses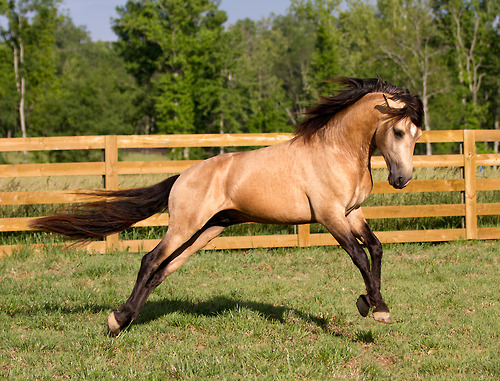 Palomino Color Horse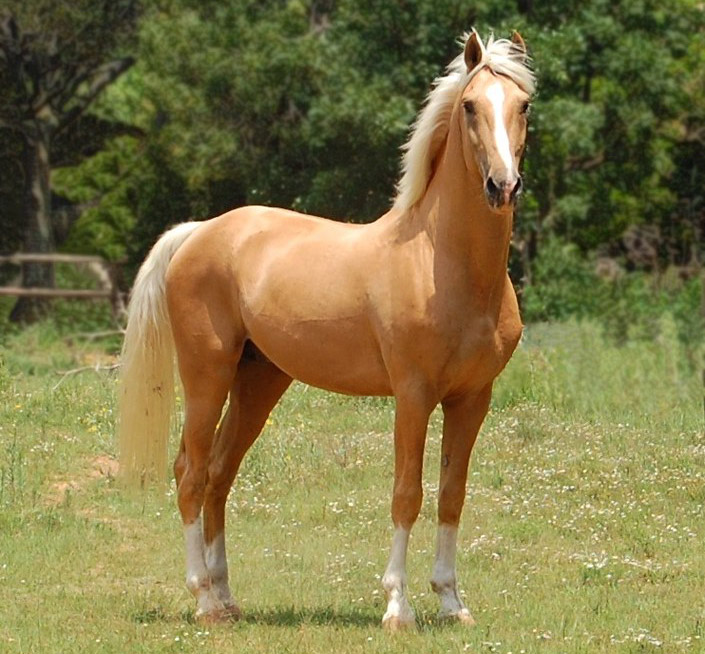 Cremello Coloured Horses