Stallions
| | | |
| --- | --- | --- |
| | | Stallions At Stud |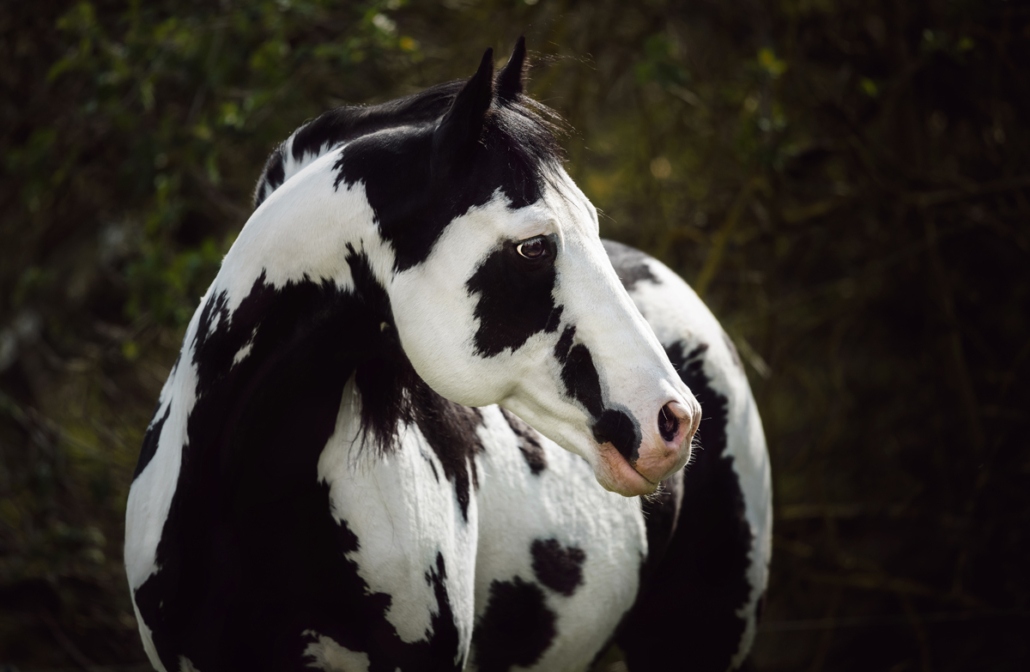 Colonel Coosader (American Paint Horse - Black Overo Stallion)
APHA WORLD AND EUROPEAN CHAMPION - COLONEL COOSADER - 157 cm, 2000 APHA, HYPP N/N - Black Overo Stallion. Telephone : +49 178 6963388 - info@hengste-steinsberg.de #Paint Stallions #Coloured Stallions,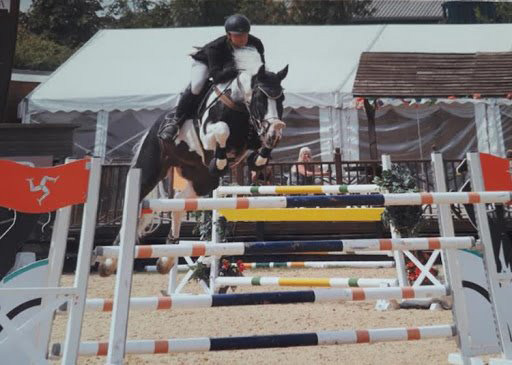 High Offley Fernando (Kannan x Samber) - Coloured Showjumping Stallion
A coloured showjumping stallion High Offley Fernando has a proven competition record, jumping in 1.40m competitions, sired by the great Kannan he is the perfect choice for anyone wanting to produce a sport horse with a bit of colour #Stud Farms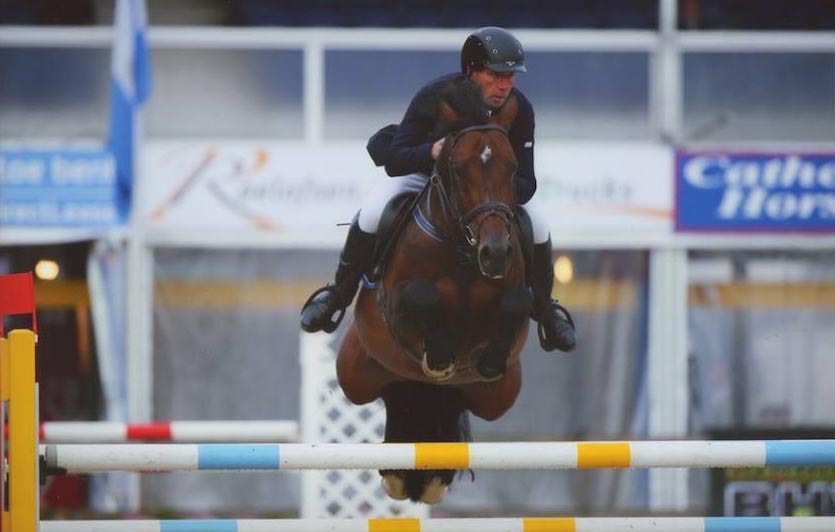 Whisper In The Wind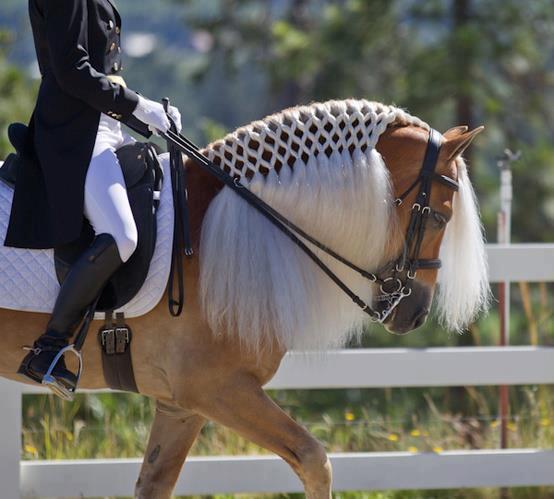 Maximotion WSF - Haflinger Stallion
Maximotion WSF is a Haflinger Stallion sired by Maifurst out of the mare Blute who is a daughter of Nobelius, Haflinger stallions at stud, Wingspann Farms Southern Oregon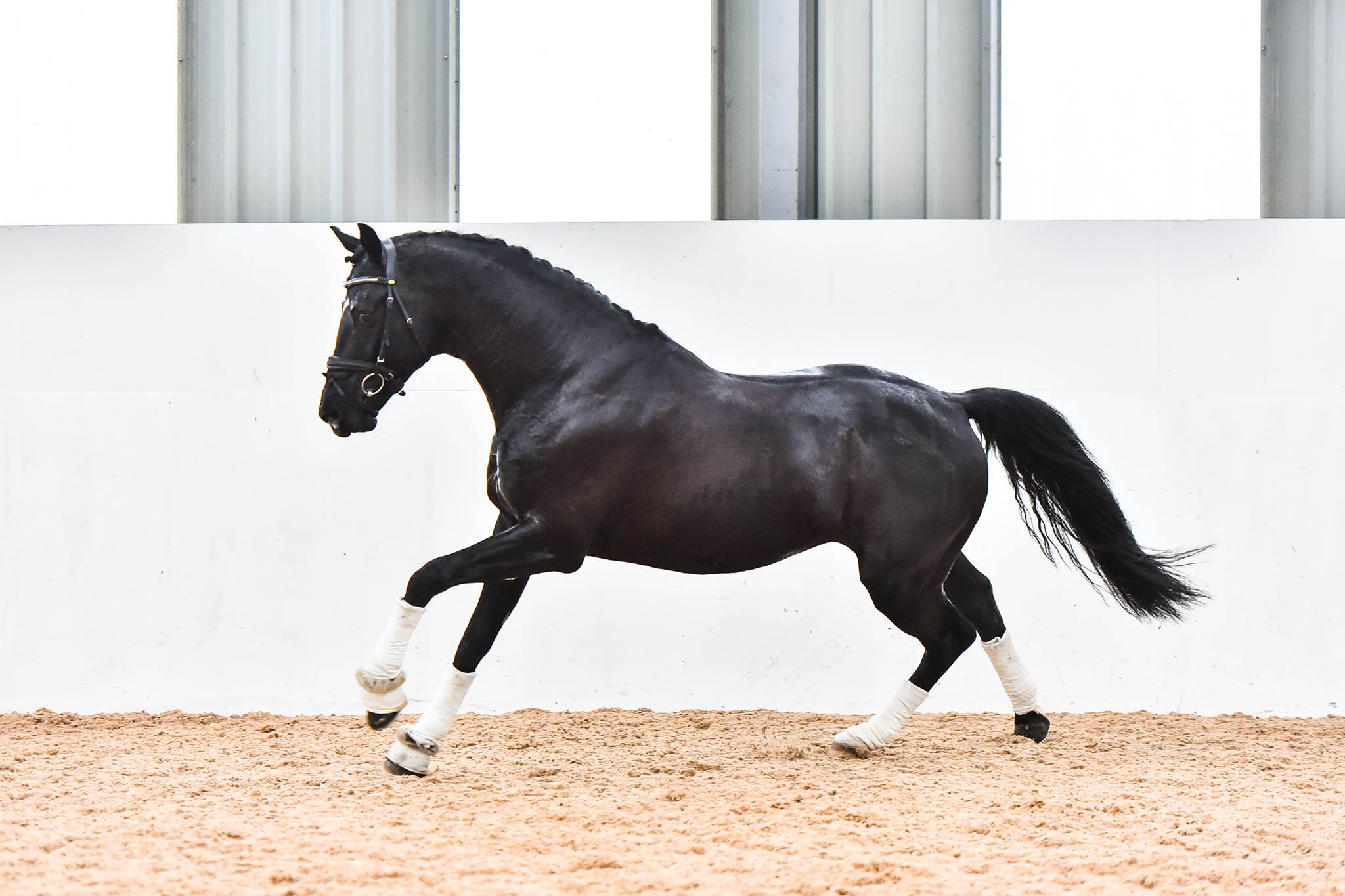 So Very Sport Horses
Stallion at Stud Devivio. 2012, 165cm Homozygous Black Oldenburg AES Licensed. By the Olympic Team horse Desperado NOP/ Vivaldi x Rohdiamant/Rubenstein. Already the sire of Elite foals 07884 450227, soverysporthorses@gmail.com, So Very sport horses http://www.soverysporthorses.com/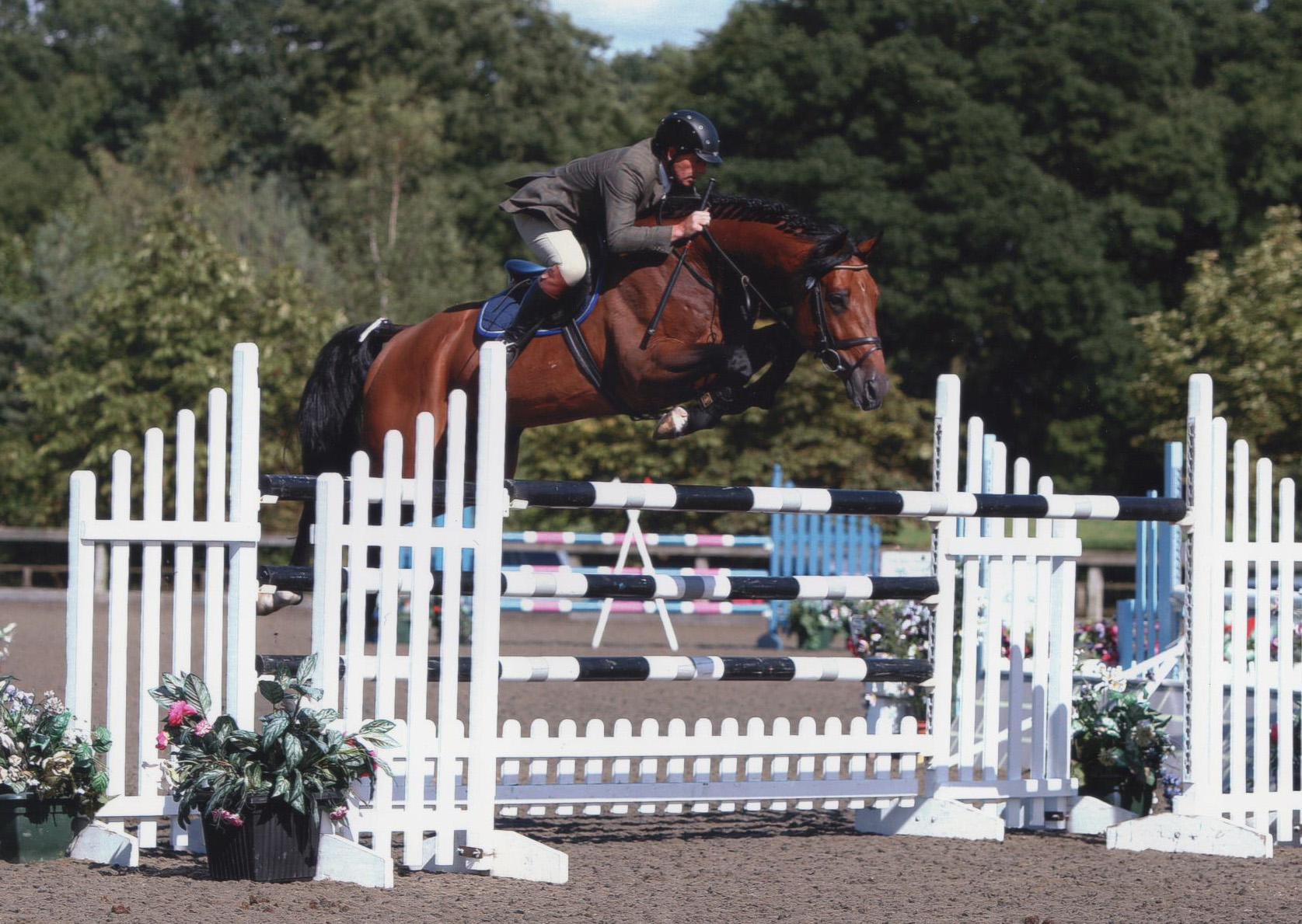 Outcast
Showjumping stallion with winnings of over &pound25,000, sired by the Olympic stallion Russel standing at stud offering Natural Covering, Call 0796 8161133 eMail: h.vanheyningen@gmail.com #Warmblood Stallion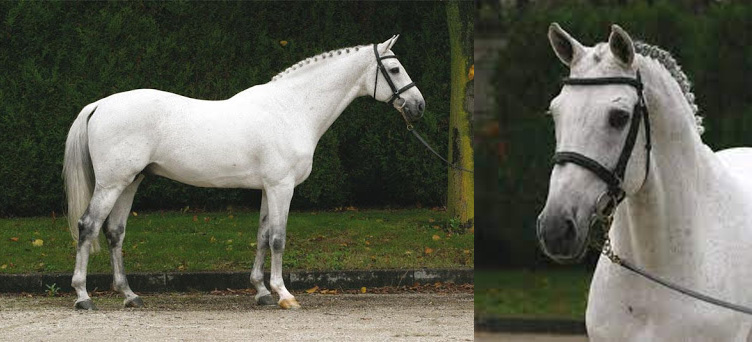 Corofino
Show Jumping Stallion Corofino (Corrado I x Fernando I) - International showjumper by Corrado I, sire of Olympic stallion Russel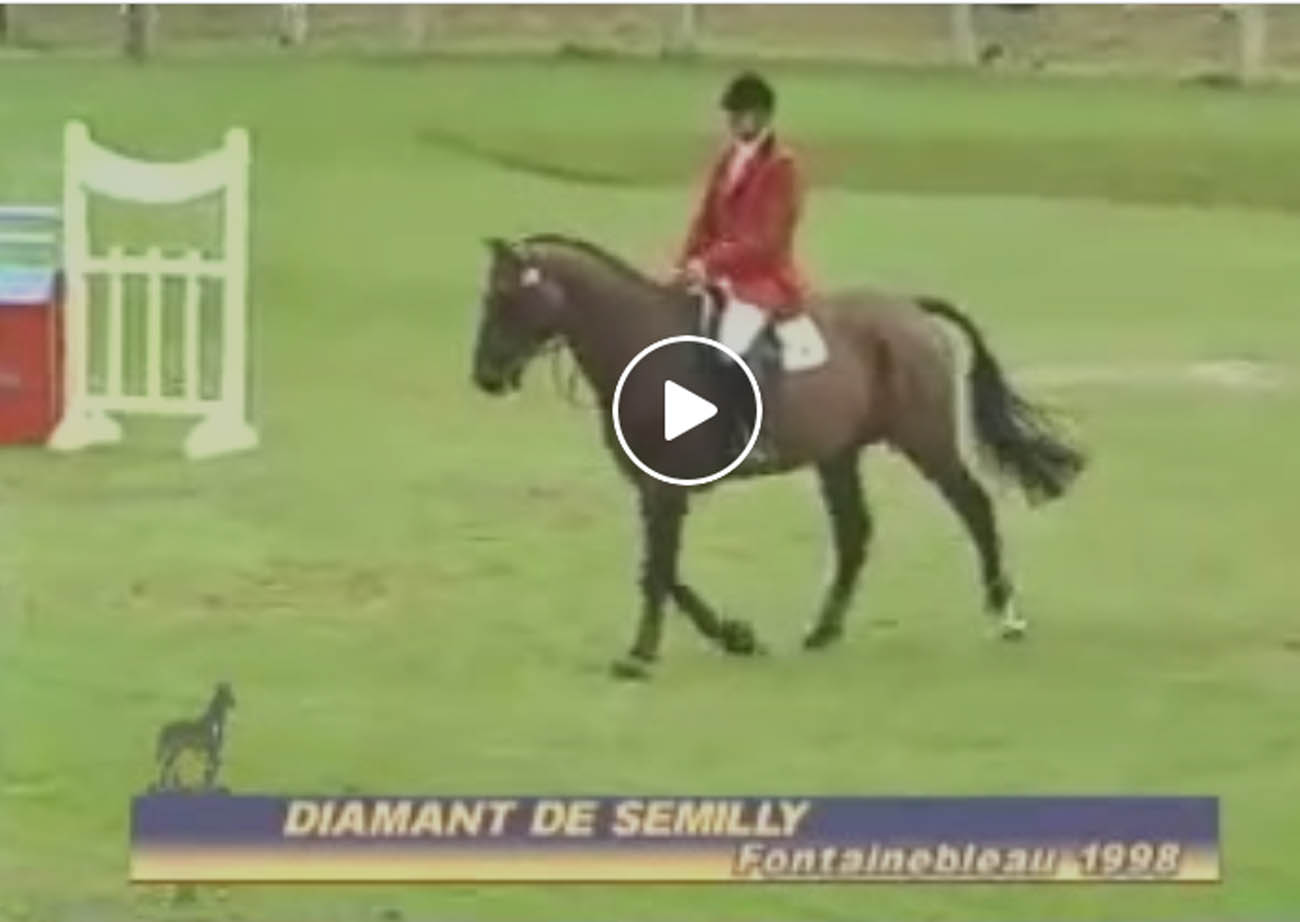 Diamant de Semilly
Watch video of Diamant de Semilly (Le Tot de Semilly x Venise des Cresles) - Diamant de Semilly (French Warmblood, Stallion At Stud)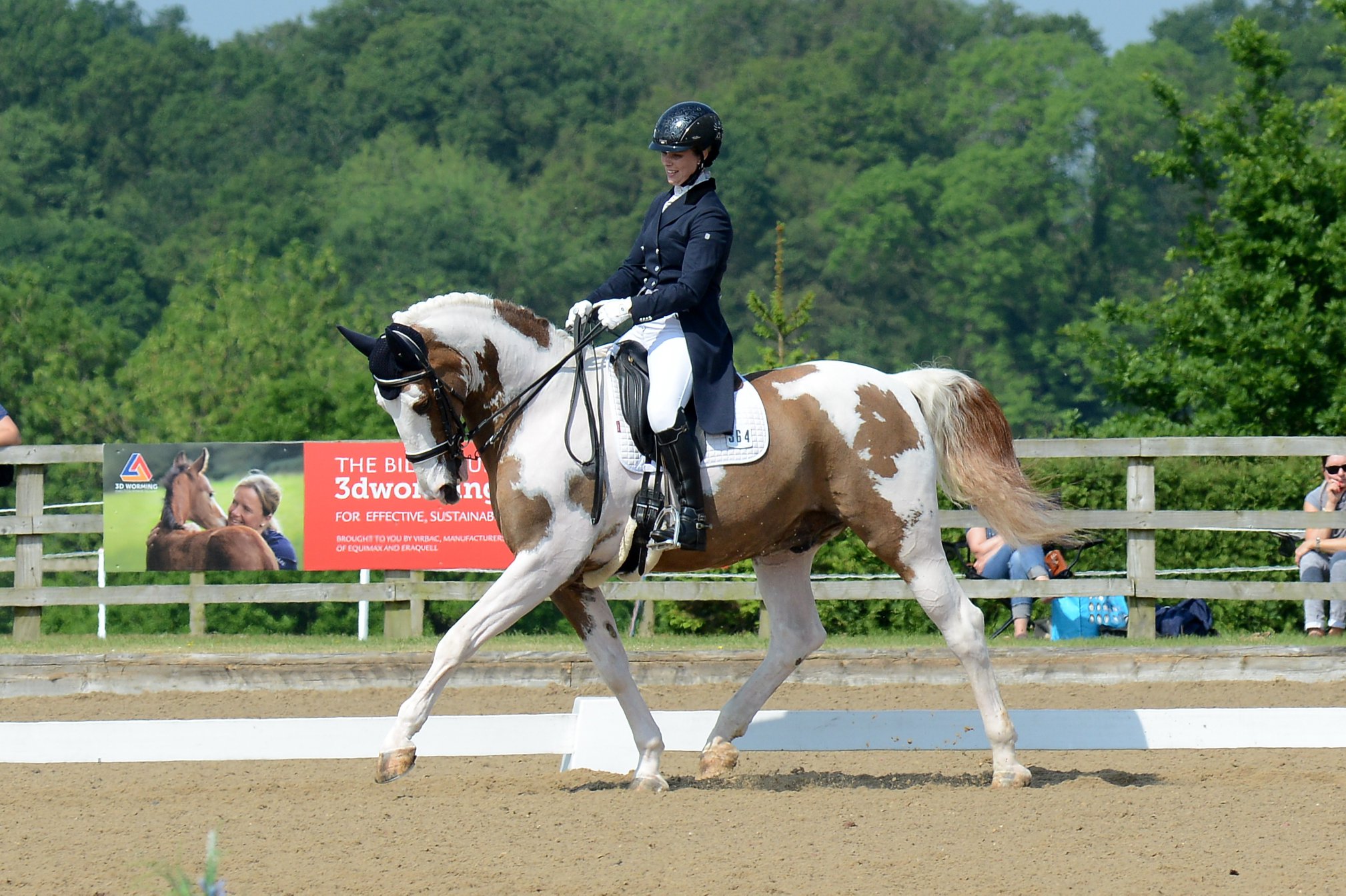 Westhills Jasper B - Coloured Grand Prix Dressage Stallion
Tobiano coloured dressage stallion Westhills Jasper B, competed up to grand prix level, watch video of Westhills Jasper B in action. Sired by James Bont (Gelderlander)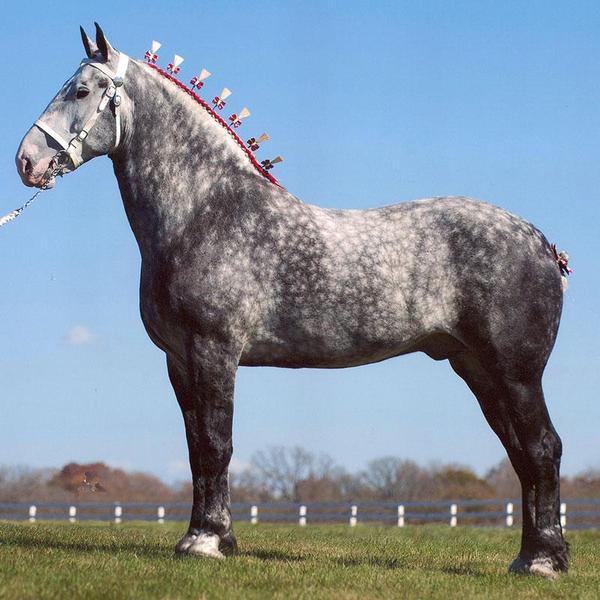 Percheron Stallions
Looking for a Percheron Stallion at stud, find a stallion from all around the world, Heavy Horses At Stud #Heavy Horse Stallions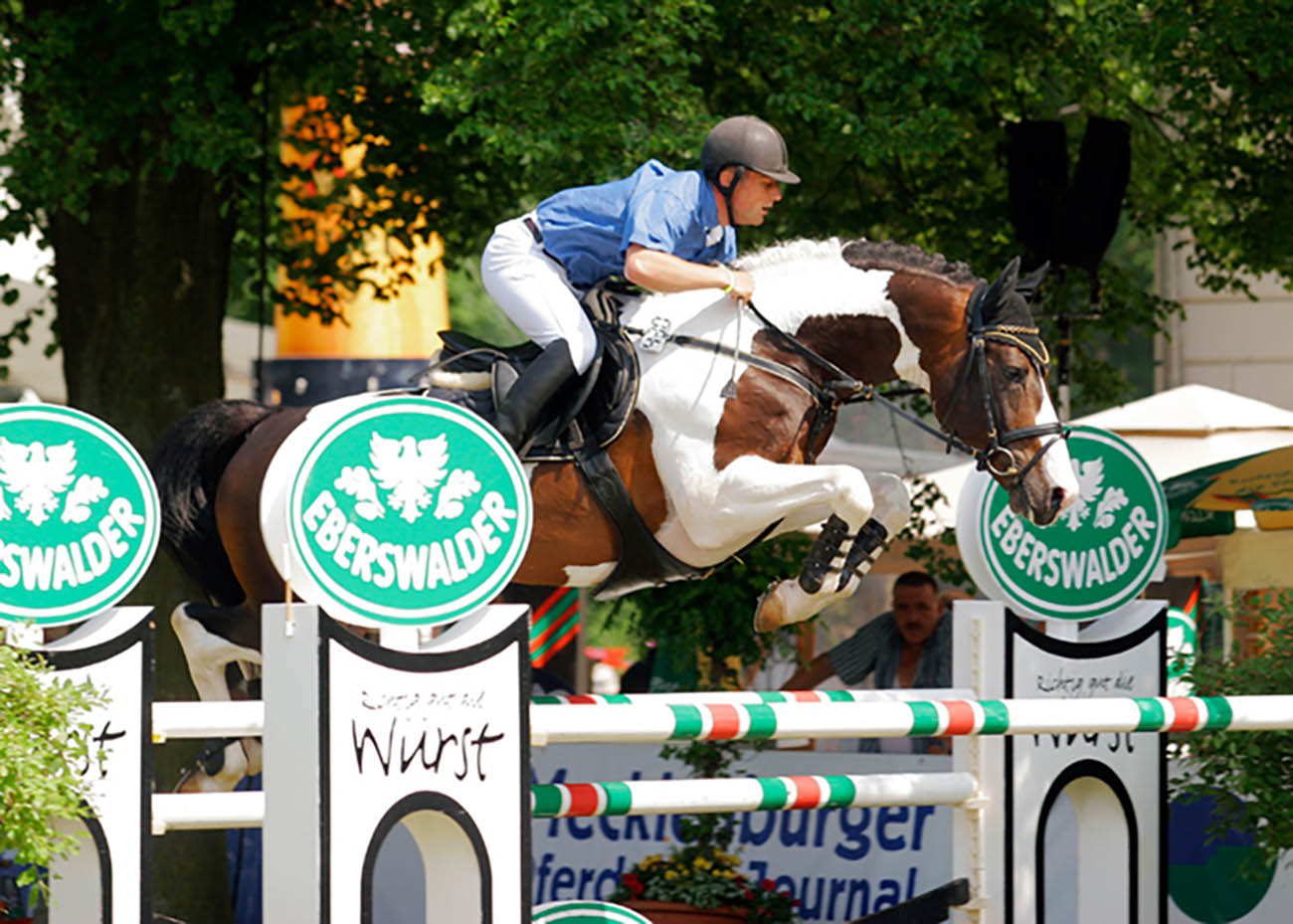 Universums Knock-Out (Nekoma x Le Champion) - Coloured Sport Horse
One of the worlds leading coloured show jumping horses, watch video of Universums Knock-Out in action / Coloured Sport Horse Stallion At Stud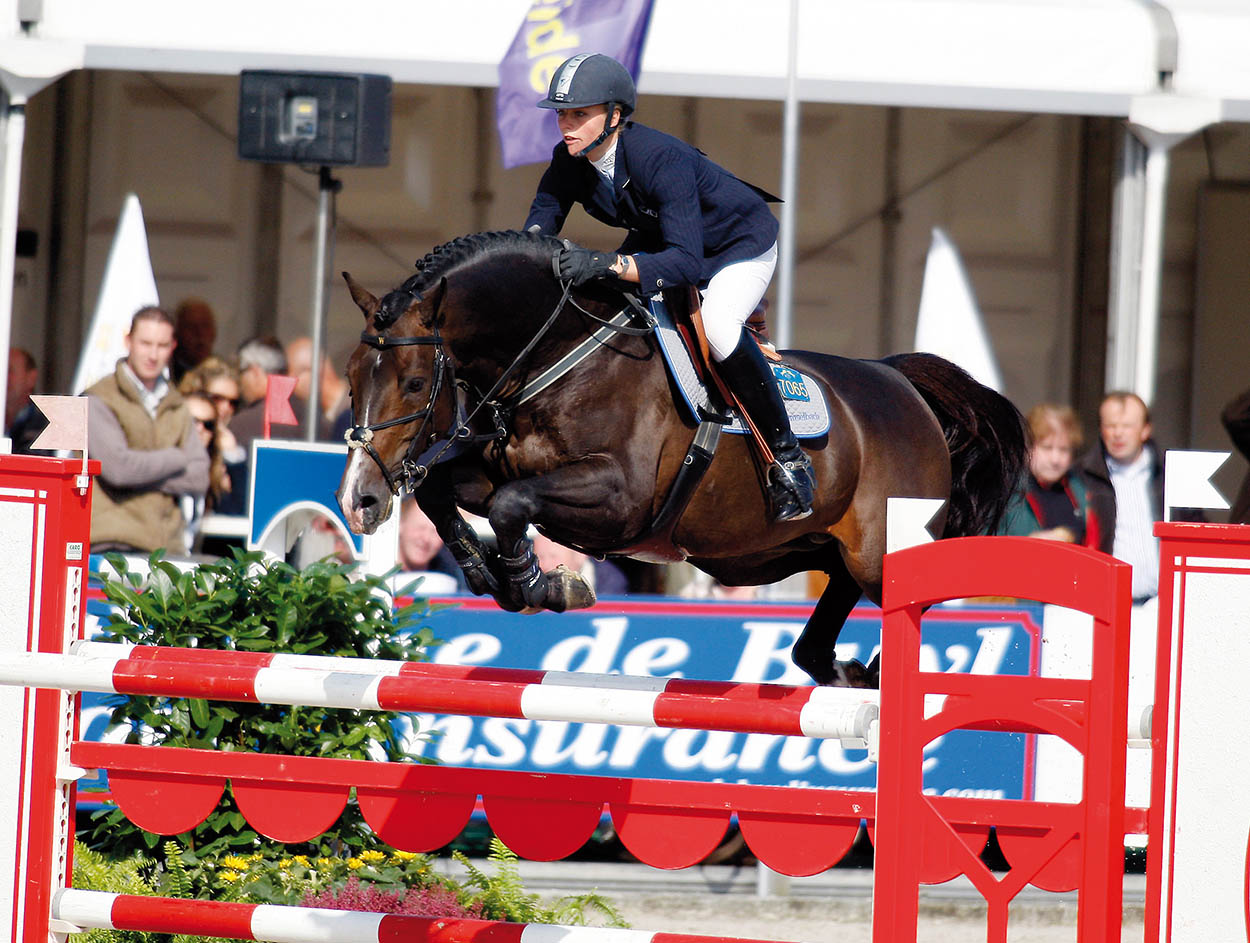 Ustinov
Ustinov (Libero H x Nimmerdor x Marco Polo) - Stallion / Watch video of Ustinov (Showjumping Stallions at stud) - proven competition sire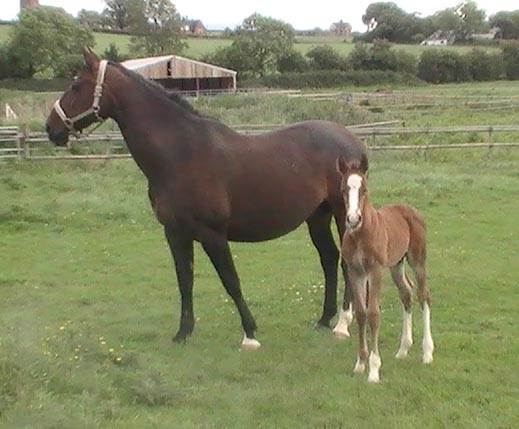 Stud Farms
Looking for stud farms offering jumping stallions, dressage stallions and event stallions. Visit Stableexpress find stallions at stud and breeders of sport horses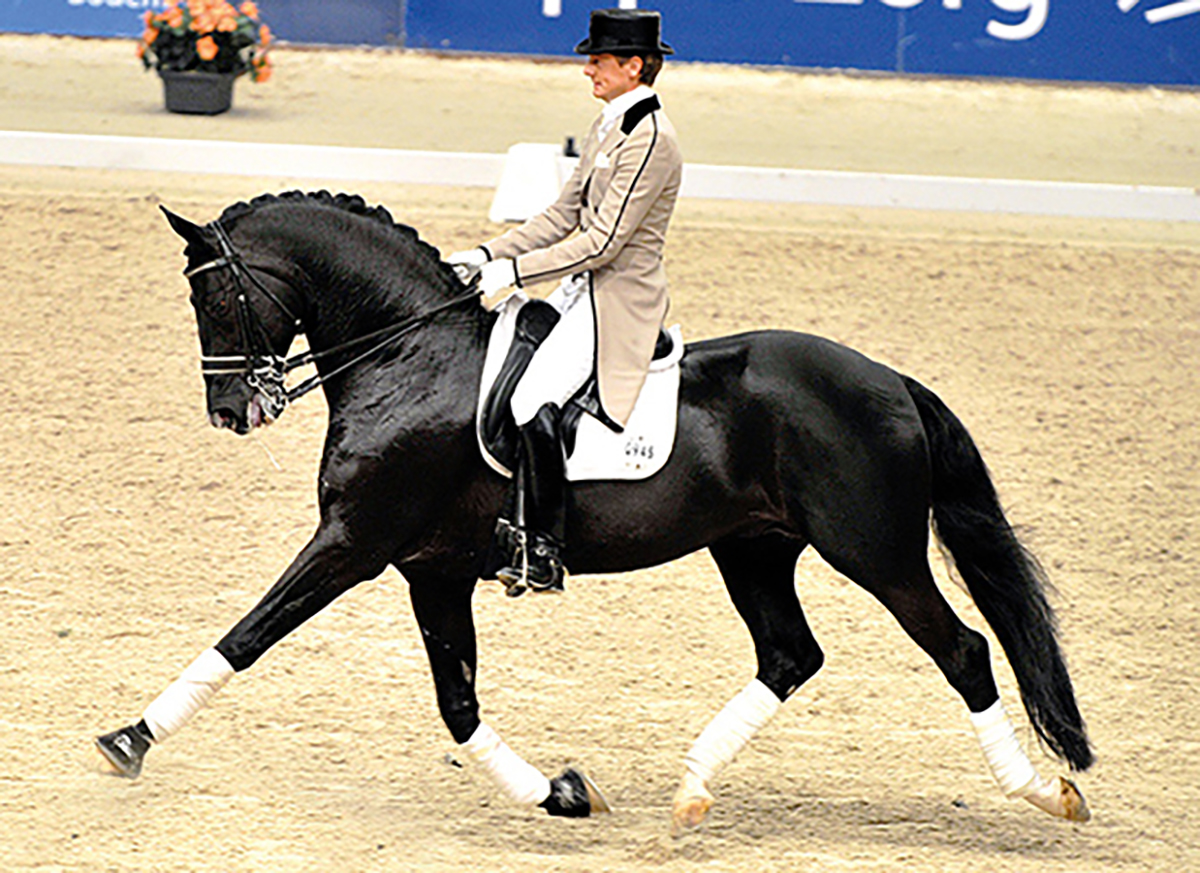 Gribaldi
Watch a Video of Edward Gal riding Gribaldi in 2007 at Amsterdam / Dressage Stallion Gribaldi (sired by Painted Black)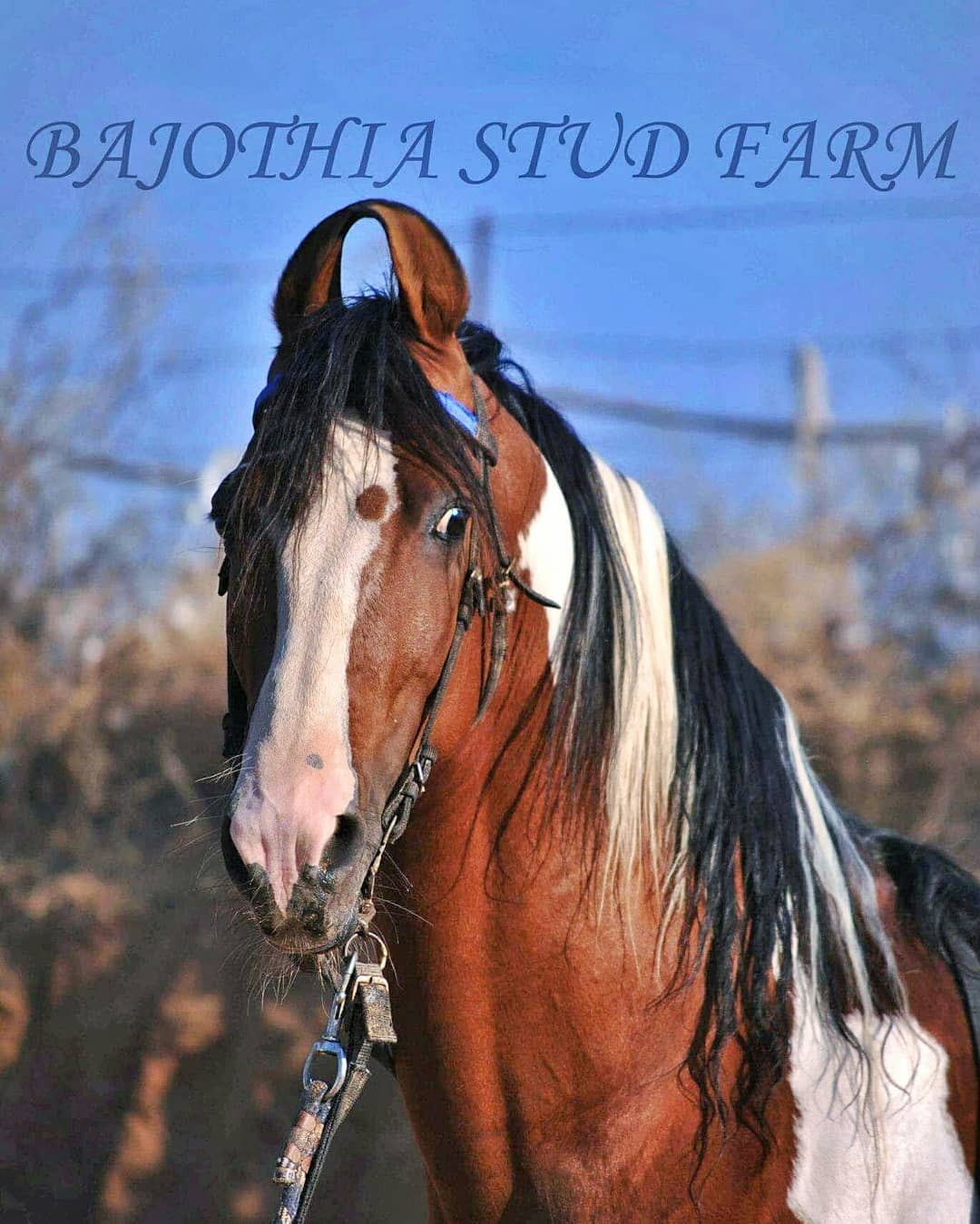 Gulmastan - Tri Coloured Marwari Stallion
Gulmastan - Tri Coloured Marwari Stallion, Bajothia Stud Farm. Telephone : +91 98259 70143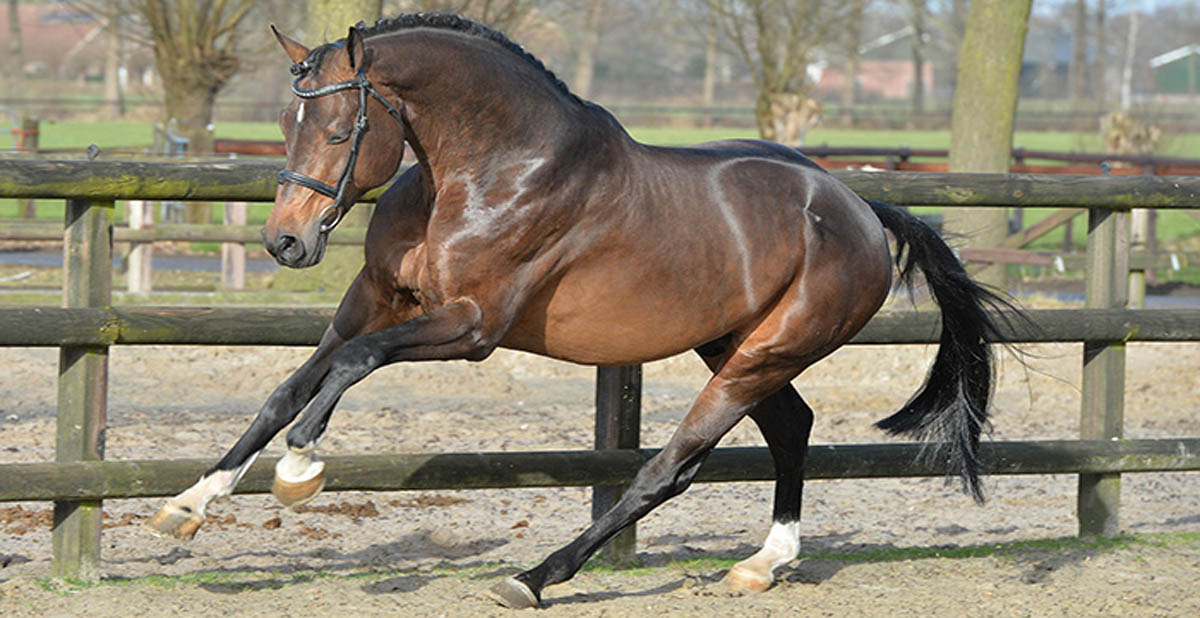 Florencio
Dressage Stallion Florencio (Florestan I x Weltmeyer) / Watch video of Florecio in action,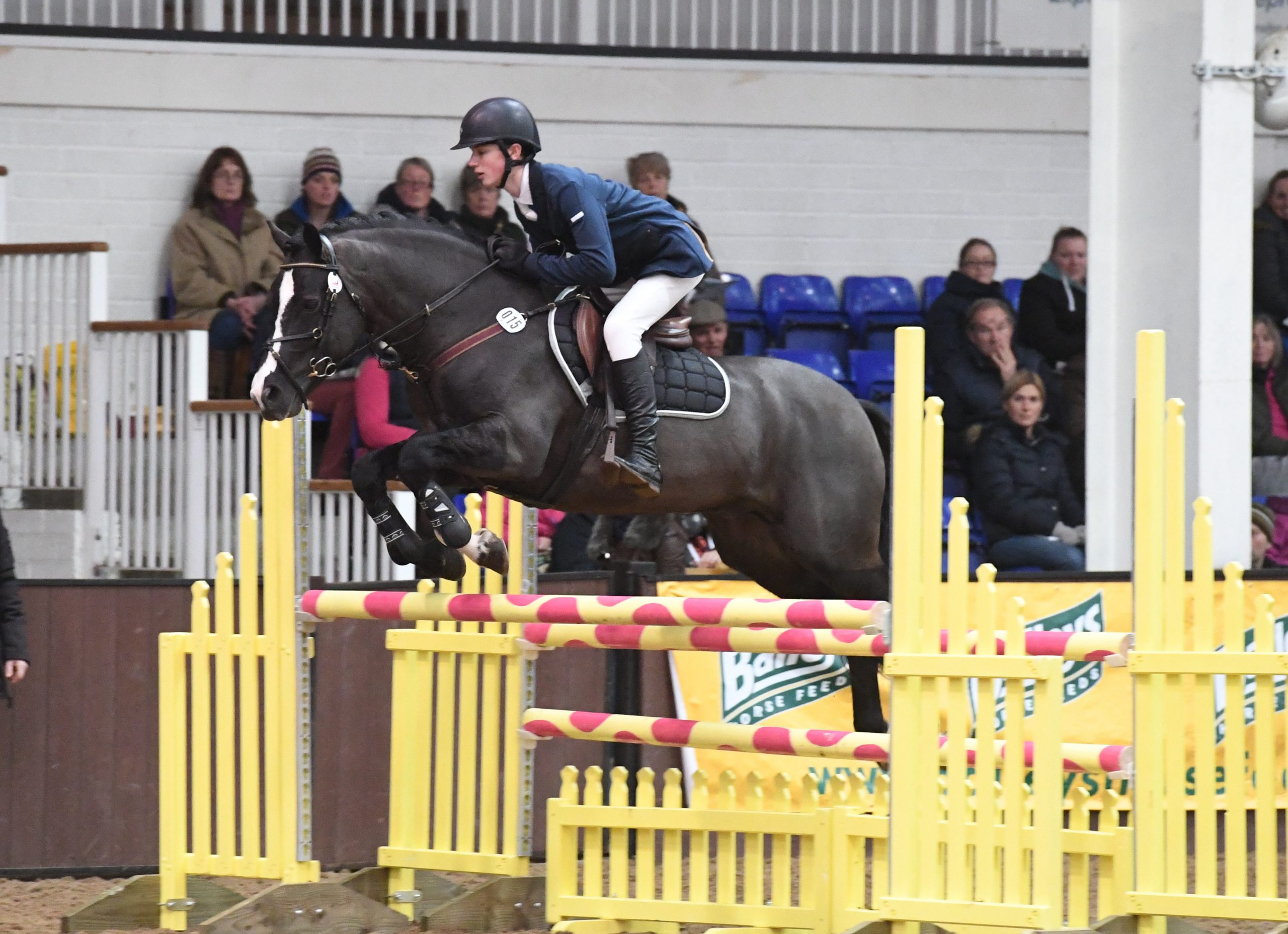 Pony Stallions
Find information on pony stallions standing at stud for showjumping, dressage and eventing - Ponies at stud - pony stallions for sale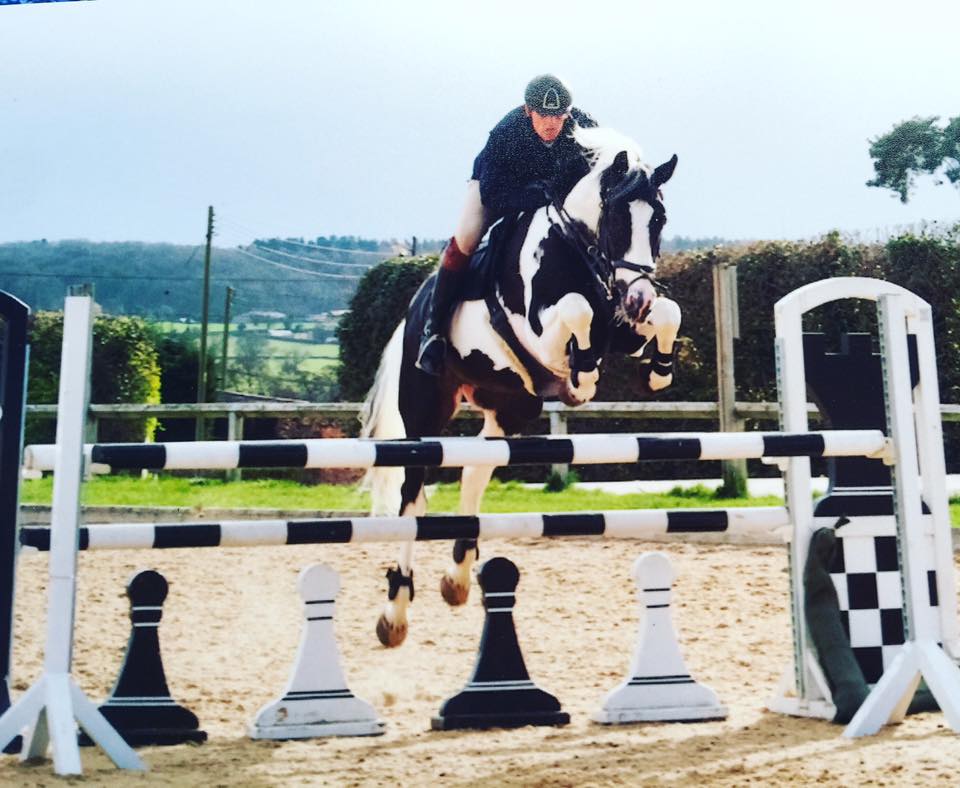 Fernando (Kannan x Samber)
Coloured showjumping stallion Fernando, located in Staffordshire, UK | sired by Kannan out of a Samber mare | Fresh and Chilled seaman available.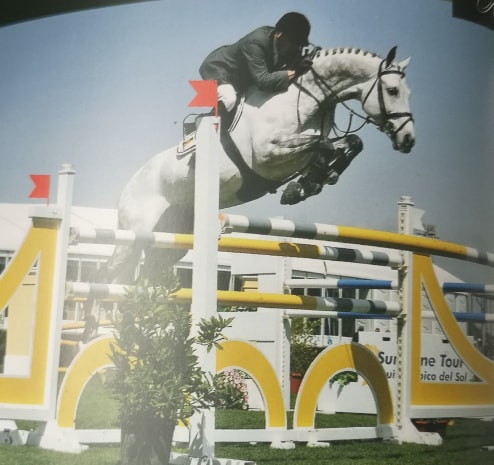 Cornetto King
International showjumping stallion Cornetto King (Cornet Obolensky x Zeus x Polydor) :- Competed by John & Robert Whitaker | Froze Seaman :- Call 07813180871,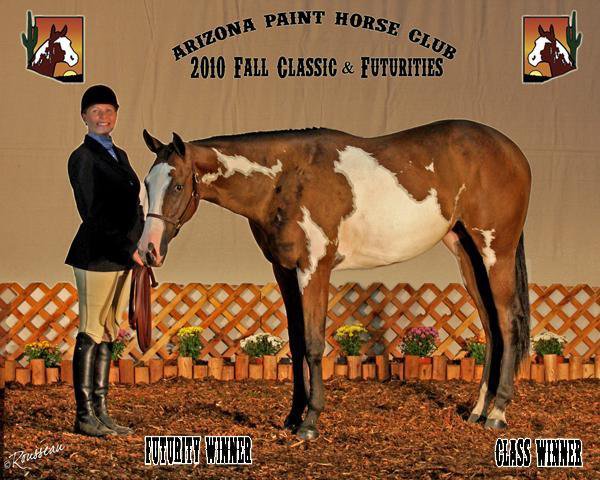 Brassy Acres Paint and Quarter Horses and AKC Miniature American Shepherds
Our goal at Brassy Acres is to breed, raise and show quality APHA and AQHA horses with the best pedigrees you can find. Our horses are all selected for their movement, pedigrees and great temperaments and are bred to World Champions and/or World Champion Producers. Nicole or James Dalton, 7305 North 175th Avenue, Waddell, Arizona 85355, Email: BrssMrquee@aol.com #paint horses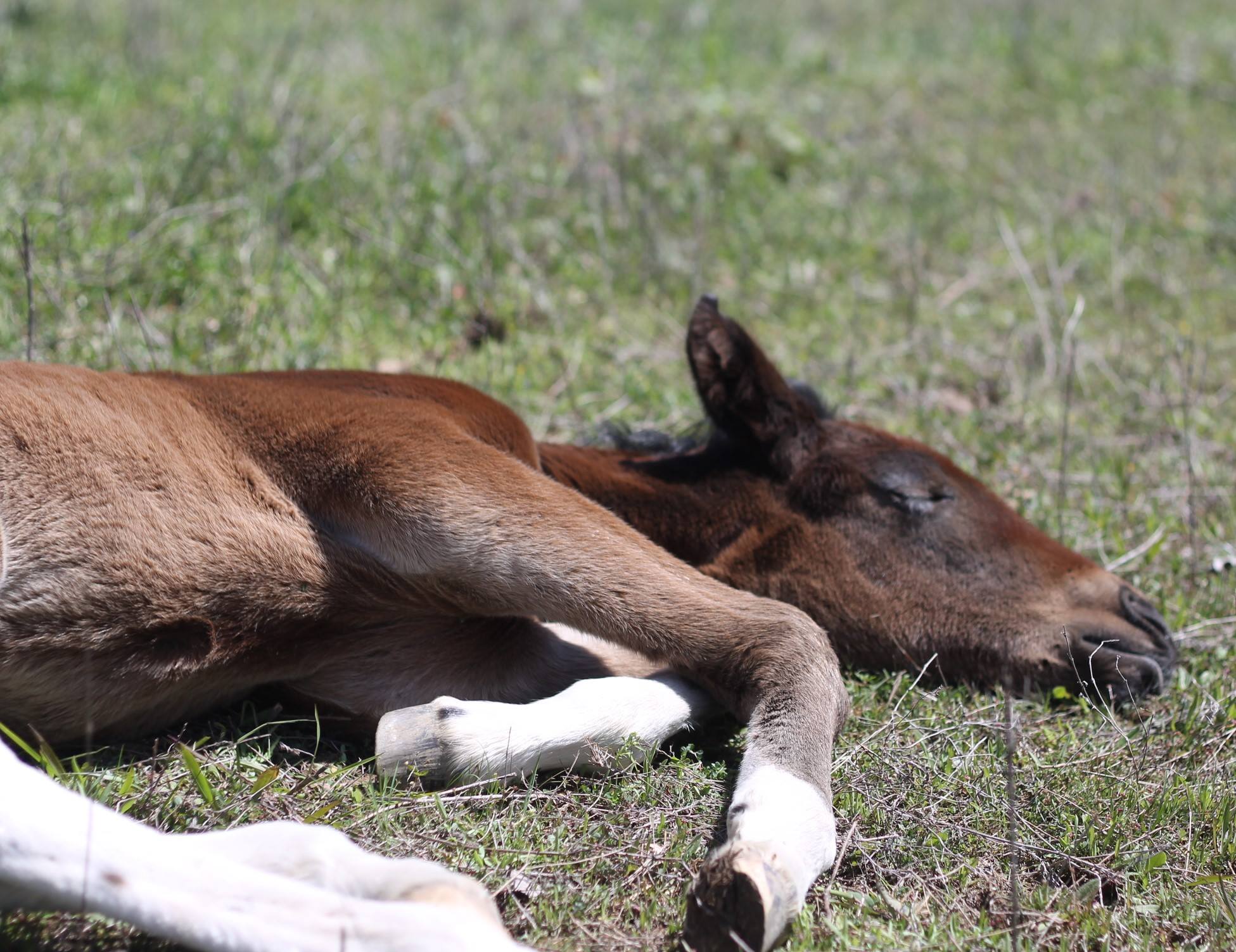 Rogers Quarter and Paint Horses
Our goal is to bring you your next quarter or paint horse champion. We focus primarily on all around & barrel racing prospects. We occasionally have finished or started prospects as well. We pride ourselves on being honest and dependable. +1 256-740-2826, rogersquarterandpaints@gmail.com 4060 County Road 52 Rogersville, Alberta, USA 3565 #paint horses


SLR Paints and Quarter Horses
SLR Paints & Quarter Horses breeds and raises quality Paints, Quarter Horses, Quarter Ponies and Spotted Draft Horses. Available Stallion Services. Dealer in Vitalix Mineral Tubs. +1 780-963-2109, slrpaintsandquarterhorses@hotmail.com, RR 1 Stony Plain, Alberta, Canada T7Z 1C4 #paint horses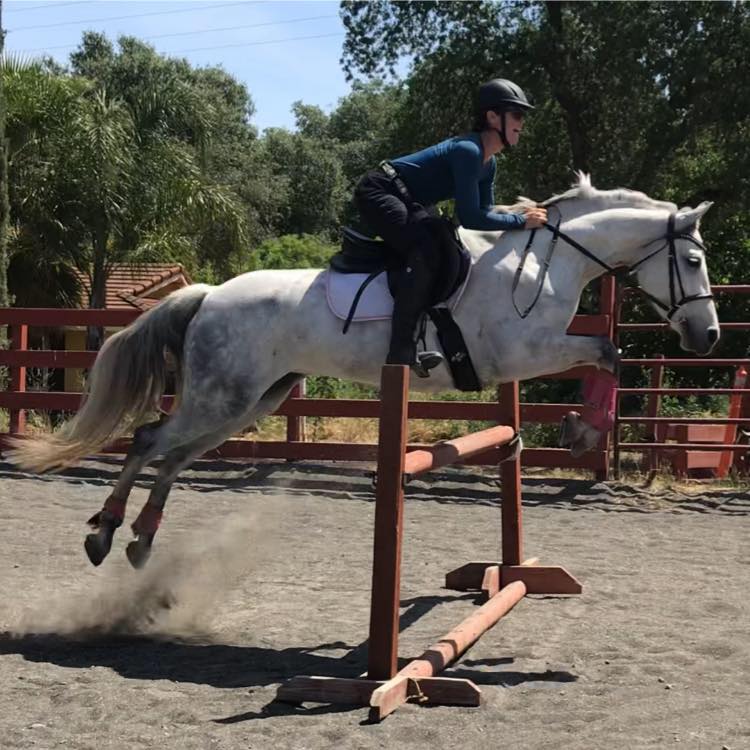 California Dream Horses
California Dream Horses offers a variety of horse training, lessons and consignments. We use methods from various disciplines to make communication between person and horse unbreakable. +1 916-743-2930, californiadreamhorses@gmail.com, #paint horses


C Moore Paint Horses
C Moore Paints is home to Gay Bar Lucky Jac, a 2008 bay homozygous tobiano stallion. We strive to raise horses that will excel in and out of the arena. +1 303-814-0955, carriemoore@dissco.net, http://www.cmoorepaints.com/ 10912 Heidemann Ave Franktown, Colorado, US 80116 #paint horses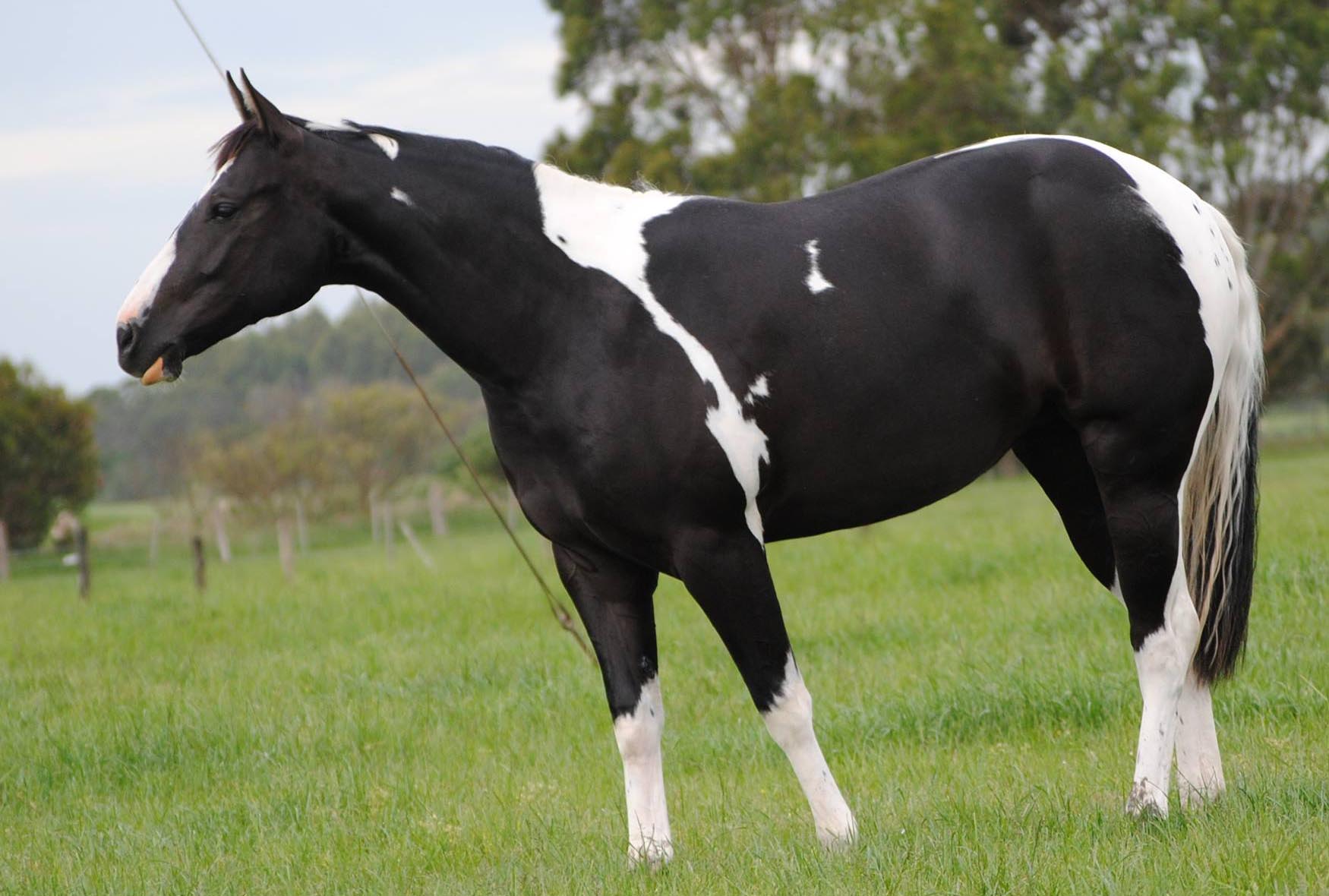 Greenbanks Paint Horses
Breeding Black and White paint horses with sound trainable minds, good conformation and beauty as well, 137 Manlys Rd Bessiebelle, VIC, Australia 3304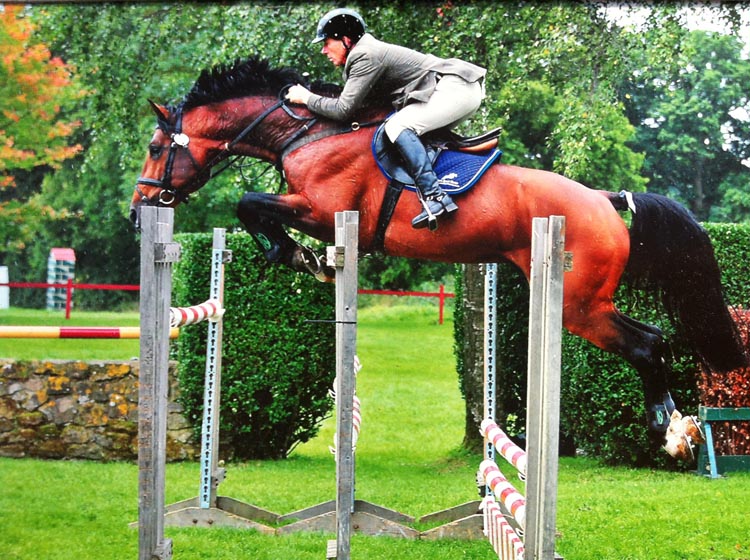 Outcast (Russell x Flemmingh)
Winner of 1.40m competitions, sired by Olympic sire Russell, located Solihull, West Midlands, UK. Proven sire of show jumping horses.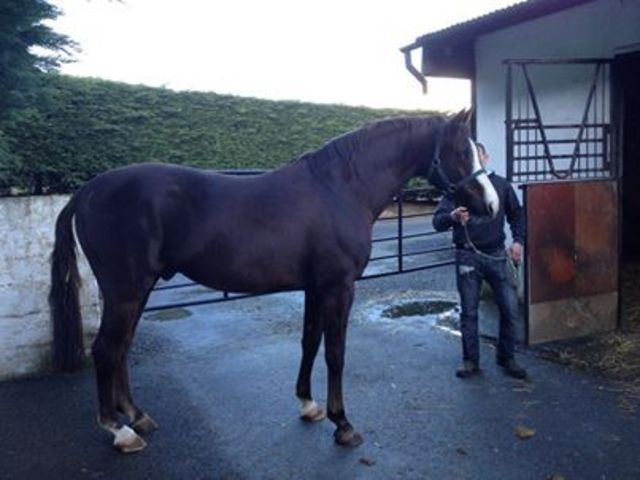 Harlequin Du Carel
Selle francais stallion Harlequin Du Carel (Rosire x Starter), competed internationally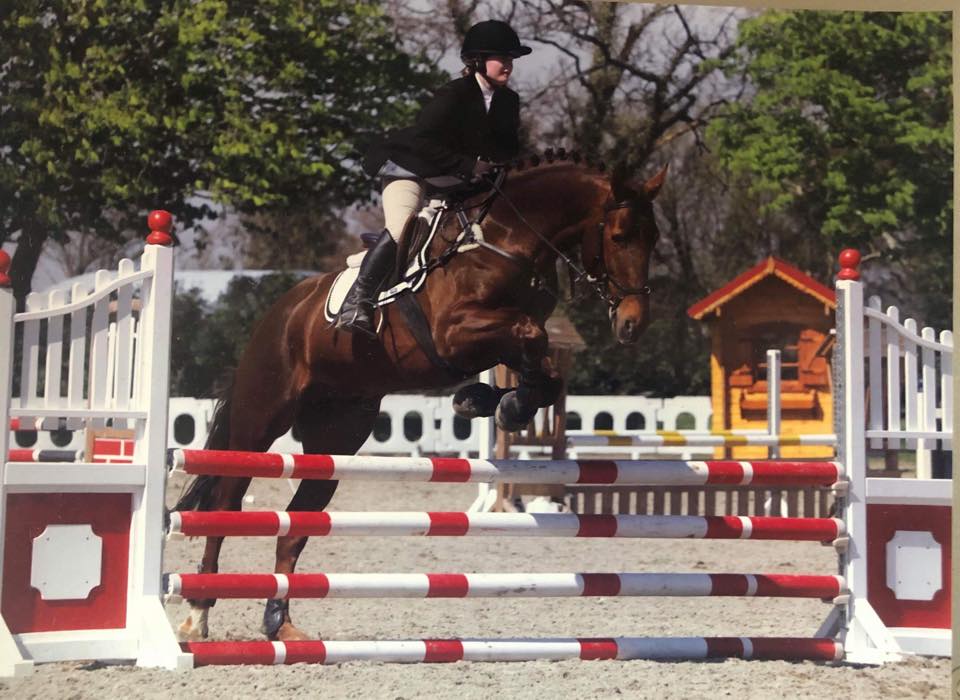 Butlers Cravat - Irish Sport Horse Stallion
Butlers Cravat (Errigal Flight x Rhett Butler) :- Irish sport horse stallion, ideal stallion for breeders of showjumping horses or eventers :- Ballyneety Stud Farm - Limerick, Ireland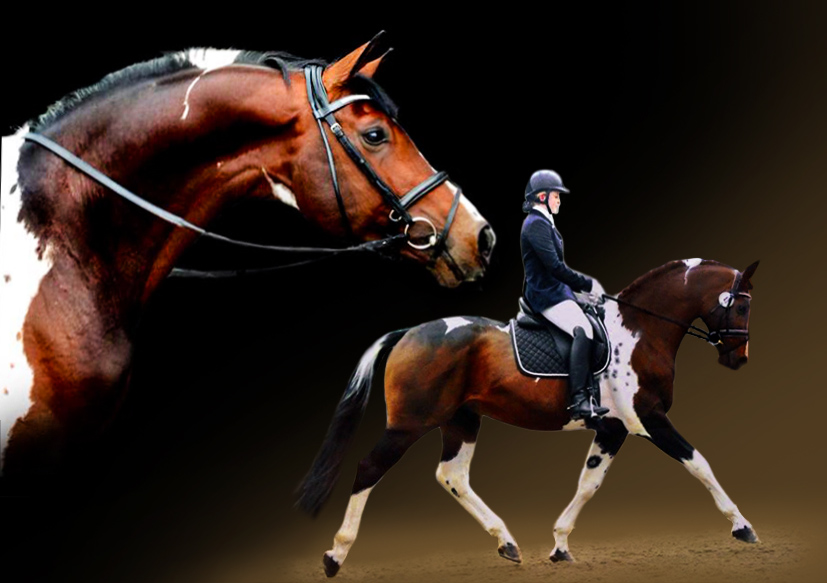 Volatis Defiant
Graded British Warmblood Tobiano Stallion, Born 2008, Showmaker x Stanhopes Dueka. Competing Advance Medium Level Dressage.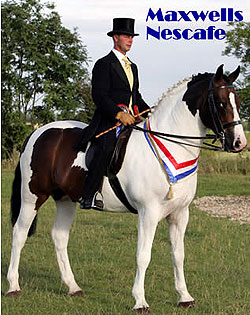 Maxwells Nescafe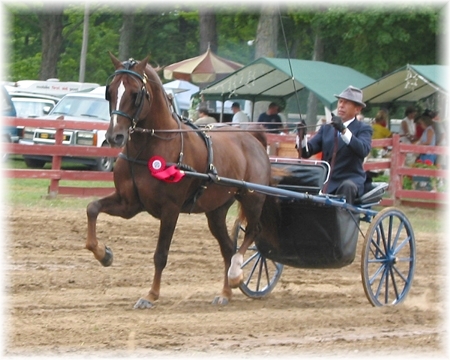 P.R.`s A Promise Kept
Information on Driving Stallion P.R.`s A Promise Kept, from Paradise Ranch Morgans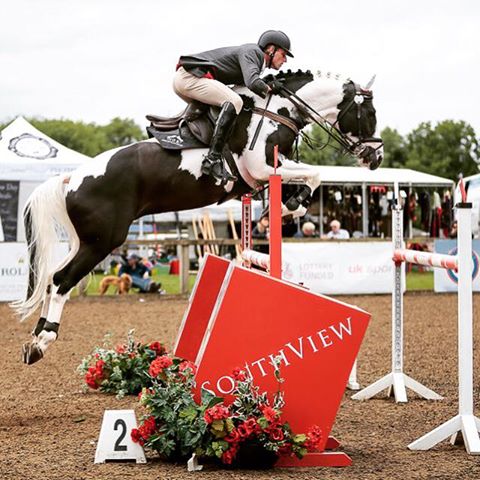 Coloured Warmblood Stallion - Fernando
Coloured showjumping stallion by Kannan out of warmblood mare by Samber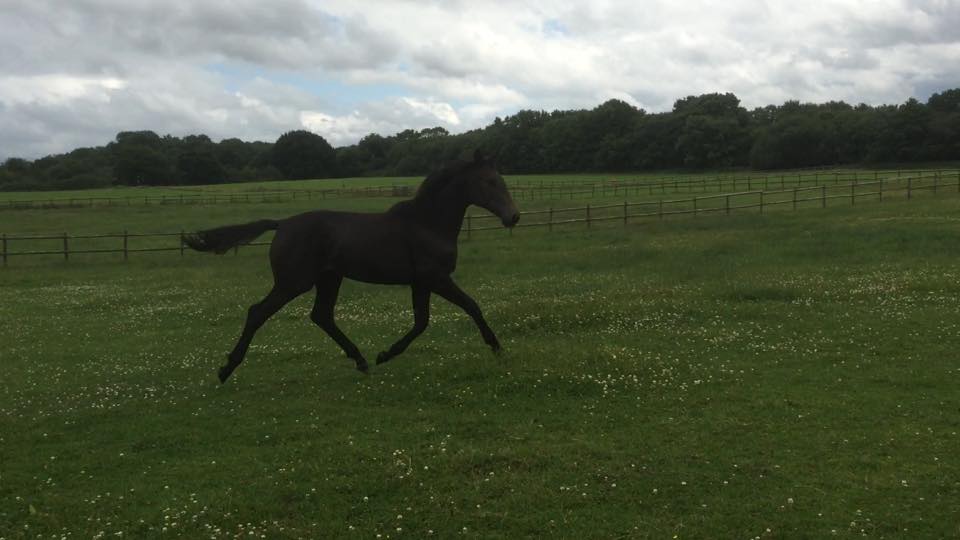 Horse Breeding
Browse through stallions at stud, use our stallion database research tool to pick a stallion that suits your brood mare, get expert help and breeding advice,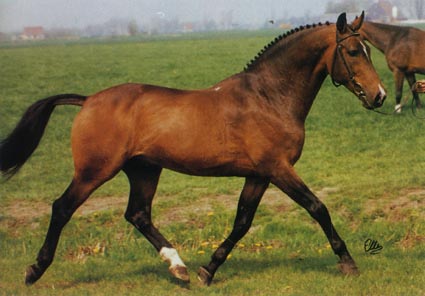 Nimmerdor - Dutch Warmblood
KWPN Dutch warmblood sire of many leading international showjumping horses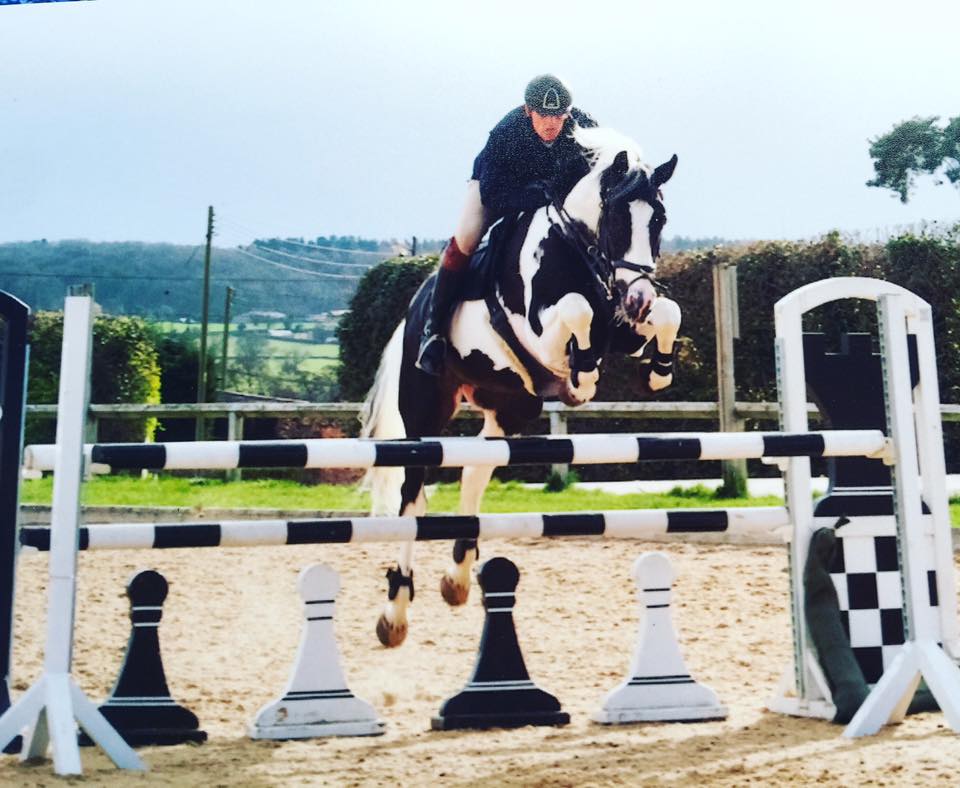 Fernando is an exciting coloured sport horse bred for the show jumping arena, Fernando is sired by Kannan out of a Samber mare.
Kannan is a stallion renowned for his impressive number of jumpers that he has produced, famous offspring of Kannan includes Kismet (Meredith Michaels-Beerbaum), Baldo DS (Manuel Anon Suarez), A Pikachu de Muz (six year old World Championships at Lanaken), Quintera (Jaroslaw Skrzyczynski), Van Meever S Sybalia VM (Frederik Cattebeke) amongst many others as well as Olympic gold medal winner Nino des Buissonets.
The mother line of Fernando is also very respected, sired by KWPN coloured stallion Samber who can be found in almost all coloured sport horse`s pedigree`s, sport horses with Samber in there pedigree includes, Utah Van Erpekhom, Visage van de Olmenhoeve, Art Deco, Umenno and many others.
Fernando is a promising sport horse for the future, although only 6 he is already jumping Foxhunter`s and showing his huge scope and promise for the future. His first crop of foals are showing his excellent looks and shape making him an exceptional prospect for any serious breeder.
For more information visit
www.highoffleystud.co.uk
or call 07811 329229
High Offley Stud have a long history of being a home of some of the finest stallions available in the UK, past stallions include Arturo 8, Frou Frou D`anchin, Sunnora Son, Crocodile Dundy amongst many others over the years.
Pedigree of Fernando
Kannan
Voltaire
Furioso II
Gogo Mover
Cementa
Nimmerdor
Wozieta
Jorinde
Samber
Pericles xx
Tina D
Ceratina
Ronald
Ursaliene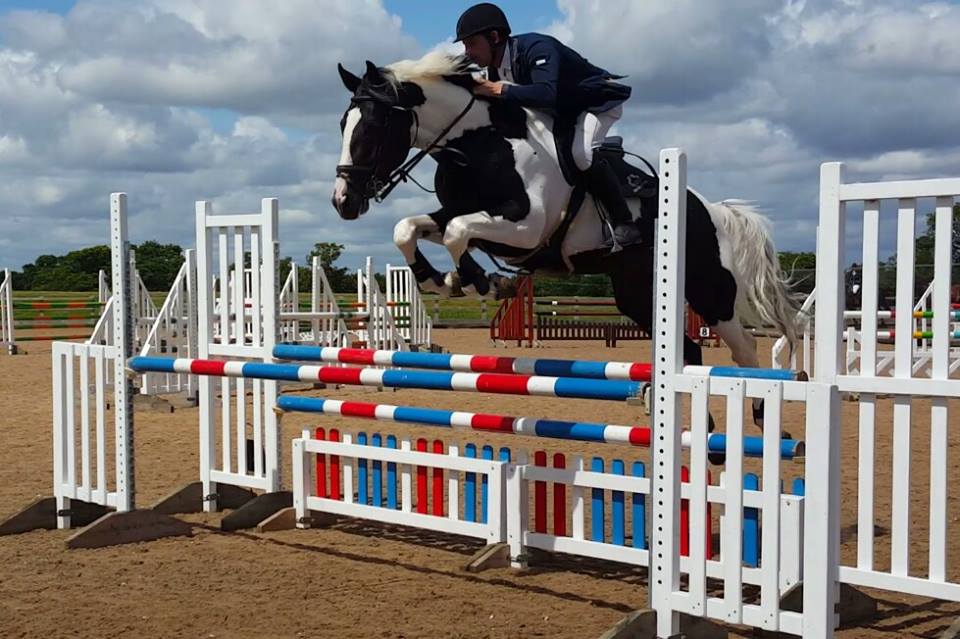 Fernando as a 4 year old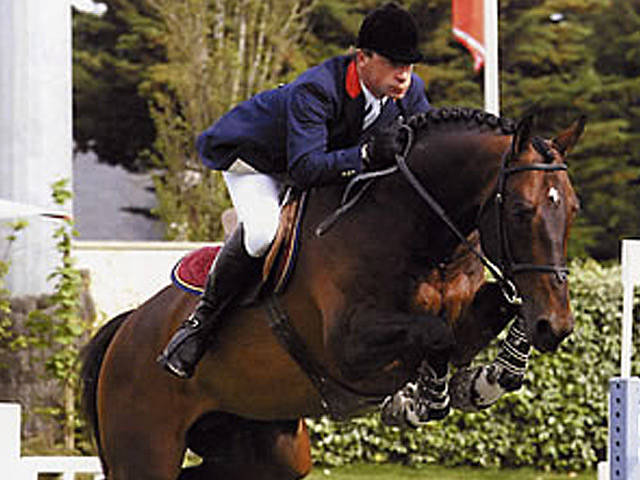 Kannan - Sire of Fernando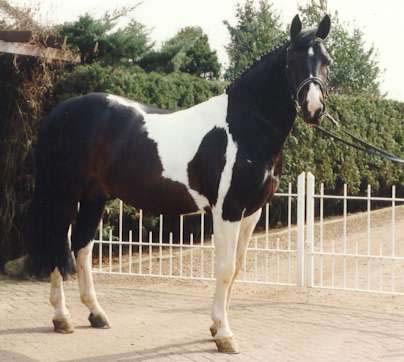 Samber - Grand Sire of Fernando
Stableexpress has an extensive database of stallions past and present from legendary breeding stallions like Darco through to exciting young stallions for the future for breeders to consider using. If you are a stallion owner you are able to add your stallion to Stableexpress free simply send your information to info@stableexpress.com.


Add Your Stallion
If you are a stud farm or stallion owner, you are able to list your stallion on Stable Express, please complete the simple stallion form to begin the process.

Stable Express has an extensive marketing network that has over 500,000 followers on social media and reaches hundreds of thousands of horse enthusiasts each month.



Looking for birthday gifts for a horse lover, browse for idea`s and inspiration. Horse & Equestrian Products For Horse Lovers…
Read More
Kirby Park Irish Force - 4 Year Old Eventing Stallion
Outstanding eventing stallion, with an exciting future, Sire: Kirby Park Nantamboo (ASH), Dam: Wrestwood Aphrodite (ISH) (sire Wrestwood Neptune).
Coloured Jumping Stalion - Fernando
Coloured jumping stallion sired by Kannan, exciting showjumping pedigree with a proven ability in the competition arena
Stallions For Sale
High Offley Stud - Stallions For Sale
High Offley Stud have a tradition of breeding sport horses of the finest pedigree with the bloodlines, look and ability to be kept as a stallion, the best progeny from our proven international jumping mare`s are kept entire to see if they have what ittakes to become a breeding stallion of the the future. High Offley Stud have sold a number of talented stallion who have gone on to become international sport horses as well as fathers of the next generation of British showjumping horses.
For more information on stallions for sale at High Offley Stud please call :- 017811329229
Promote Your Stallion
Stableexpress offers stallion owners the opportunity to reach millions of potential breeders via our website and vast social media network, for a very affordable price you will get
A stallion profile page with an integrated contact form (Example :- Stallion Profile Page Click Here)
Shared across our social media network of over half a million horse lovers
Listed in our stallion directory page which receives traffic via google paid and natural search
Ability to list horses for sale in our classifieds