Whisper In The Wind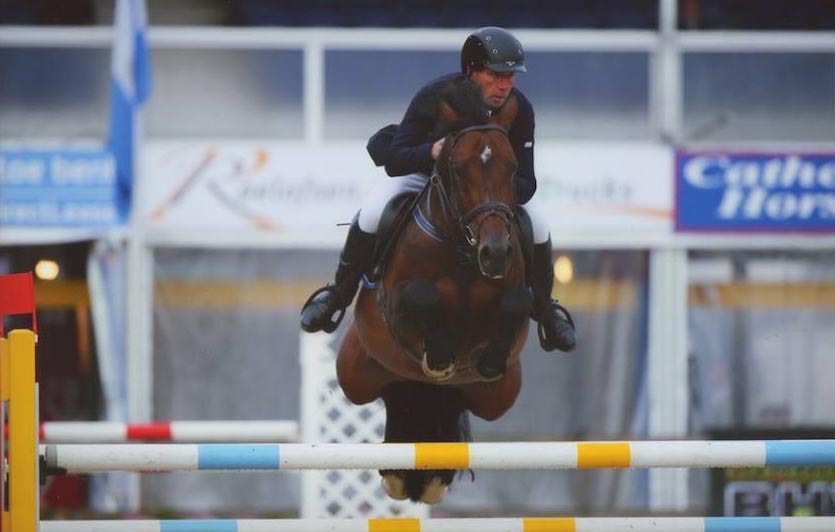 Cobretti x Mr Magestic x Flemmingh
International Showjumping Stallion
Whisper In The Wind is a proven competition stallion with an impressive competition record winning over £80,000, with victories in numerous competitions, in 2017 he was the winner of the gold league on the national showjumping circuit and winner at HOYS in the international Accumulator class (Which you can watch below) as well as many grand prix`s and Area International Trials.


Whisper In The Wind jumped as a young stallion, with his outstanding attitude combined with excellent ability, making him an ideal modern performance horse, he showed his great promise, he jumped at the British young horse finals at Addington as a four, five and six year old and was placed in the top eight on each occasion. As a six year old he was to represent Great Britain at the world breeding championships at Lanakin, where he finished sixth from 280 starters.
As a 7 year old he finished 3rd at Addington young horse championships, and would again go to Belgium to represent the UK at the world breeding championships.
For more information or to book your mare in to use Whisper In The Wind, please call 0796 8161133 or email h.vanheyningen@gmail.com .

Pedigree of Whisper In The Wind
Cobretti
Crosby
Capitol I
Petra
Baronesses III
Lagos
Teria
Mystic
Mr Majestic
Concorde
Colette
Kimbarla
Flemmingh
Tykarla
Whisper in the wind has excellent show jumping bloodlines sired by international jumper Cobretti, Dam is a daughter of British grade A stallion Mr Magestic who is a son of the legendary Concorde. Grand dam Kimbarla is also the mother of another graded stallion jumping 1.40m Outcast who is also based at Euro Sport Horse.
Stallion at Stud: Call
0796 8161133
eMail:
h.vanheyningen@gmail.com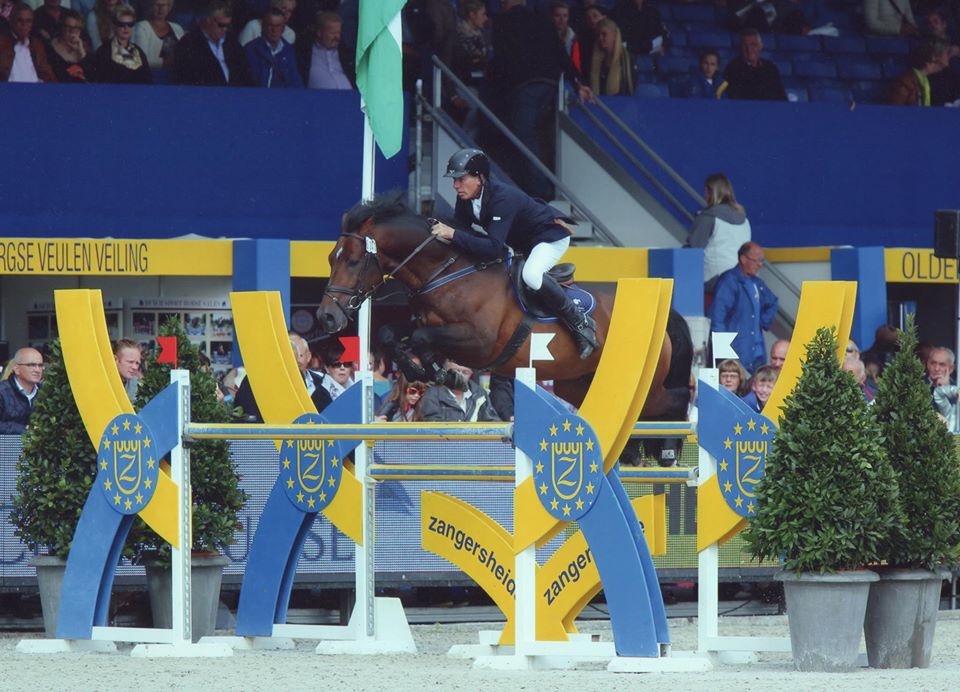 Progeny Of Whisper In The Wind
Whisper In The Wind progeny have his excellent jumping technique and will to compete his eldest progeny are showing themselves to be Stars of the future and proven popular with many of the UK`s leading breeders and competition riders. Euro Sport Horse always have a selection of foals and young horses for sale sired by Whisper In The Wind out of proven competition mares, please call for more information
0796 8161133
.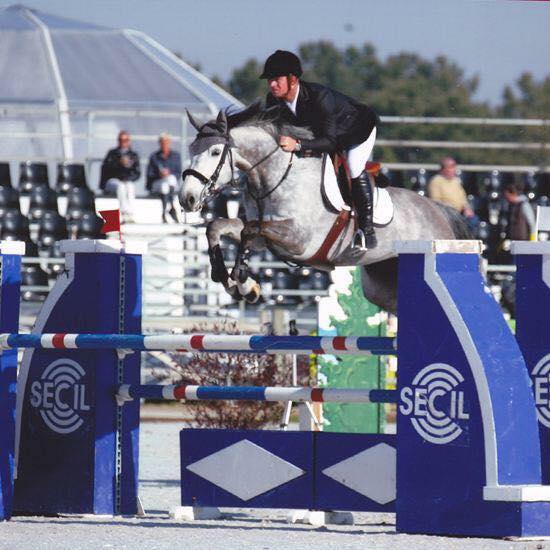 Maurice Ruisbroeck - Holland - Show Jumping Rider | Watch videos of Dutch showjumping riders including Maurice Ruisbroeck | Stableexpress.com…
Read More
Whisper Love

Bred at Euro Sport Horse Whispers Love is a four year old mare purchased by High Offley Stud to bring on and produce, she has a fantastic temperment and is a quick learner and is an exciting prospect for 2020. Whisper Love is a daughter of international showjumper Whisper In The Wind out of a Bon Ami mare.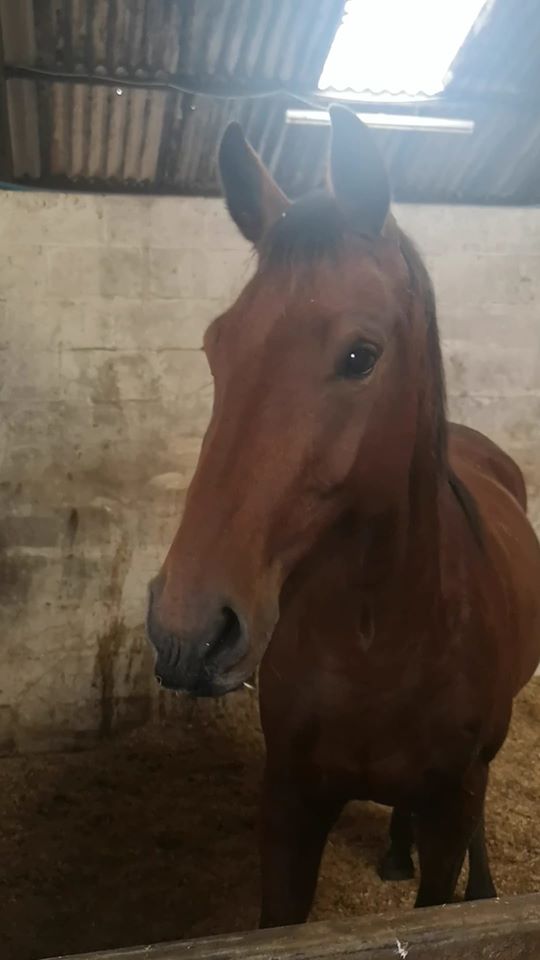 Whisper T

Whisper T is one of the eldest progeny Of Whisper In The Wind, born 2013 (seven year old) and has already won over £2,500, jumping in many young horse national championships. Whisper T is out of the mare Ukarla T who is a daughter of Lester. Bred at Euro Sport Horse Whisper T is available for sale and suitable for any ambitious rider looking for a horse to compete and progress through the ranks. Below you can see a video of Whisper T in action please call
0796 8161133
or email h.vanheyningen@gmail.com .

Silent Whisper

Silent Whisper is another promising young horse sired by Whisper In The Wind, competed at the British national championships by Jessica Botham the pair did a stylish show winning the class, which you can watch below.

Whispers Code

Whispers Code was one of the leading 5 year olds in the UK, sired by Whisper in The Wind out of a Ublesco mare, she was sold by Euro Sport Horse to a home in which she has gone on to thrive jumping and winning with lots of success, she is only just turned six so is one to watch for the future
Halida`s Whisper

Halida`s Whisper is another exciting young horse sired out of Whisper In The Wind out of a mare sired by 3 time world cup winner Baloubet Du Rouet. Mother of Halida`s Whisper also proved herself in the competition arena representing the UK at the young horse breeding championships and winning numerous classes becoming a grade A. Halida`s Whisper has just turned six and is jumping foxhunter, below you can watch Halida`s Whisper in action as a five year old. For more information on buying this exciting young horse for the future please call
0796 8161133

Whisper In The Wind - Foals For Sale

The home of Whisper In The Wind, Euro Sport Horse is a well respected British breeder and have a long history of breeding foals that grow to compete at the highest levels of the sport of showjumping. Euro Sport Horse have a selection of foals and young horses for sale by Whisper In The Wind as well as there other proven stallion Outcast (sired by Olympic stallion Russell). To arrange a viewing please call Euro Sport Horse on 0796 8161133