Silvery Moon - The Striking Ovrero Race Horse Winner
Trained by German race horse trainer Mario Hofer, Silvery Moon is a horse that stands out from the rest of the pack his unique colouring has caught the attention of German punters and race horse lovers from all around the world. Although it was the unique appearance of the horse that caught Mario`s eye he has actually proved himself on the race track with a record of three wins and sixteen places from thirty five starts, winning nearly £20,000 in prize money. Below you can watch one of his victories.

Silver Moon is now jointly owned by trainer Mario Hofer, Prince Franz von Auersperg and Eckhard Sauren, together they form Stall Paint Horse partnership and commissioned racing silks to match the unique colour of Silvery Moon. The colouring of Silvery Moon is not 100% a surprise, although rare in the world of thoroughbred horse racing Silvery Moon is sired by the American stallion I Was Framed who was the first coloured thoroughbred to be registered with Weatherbys.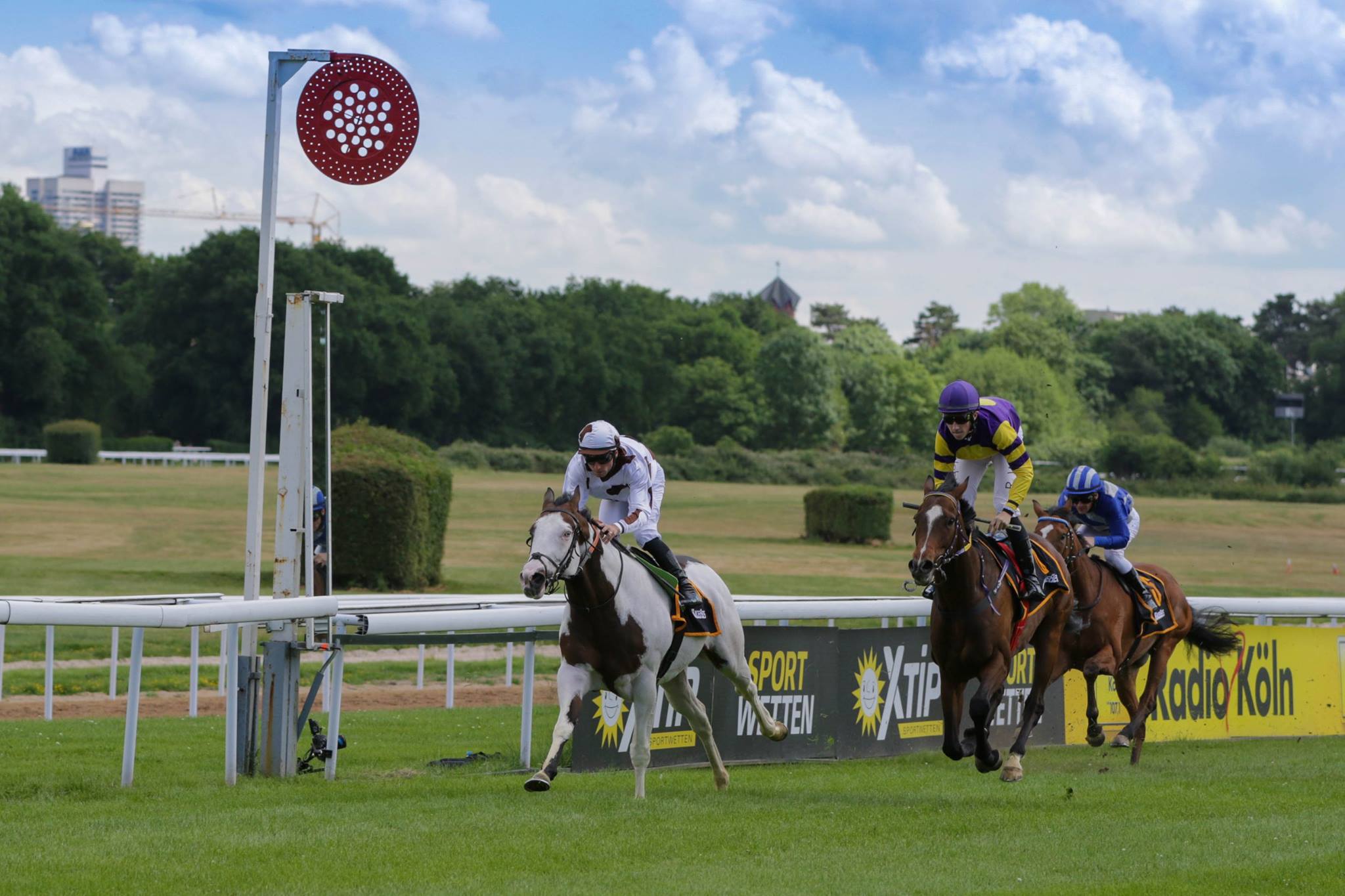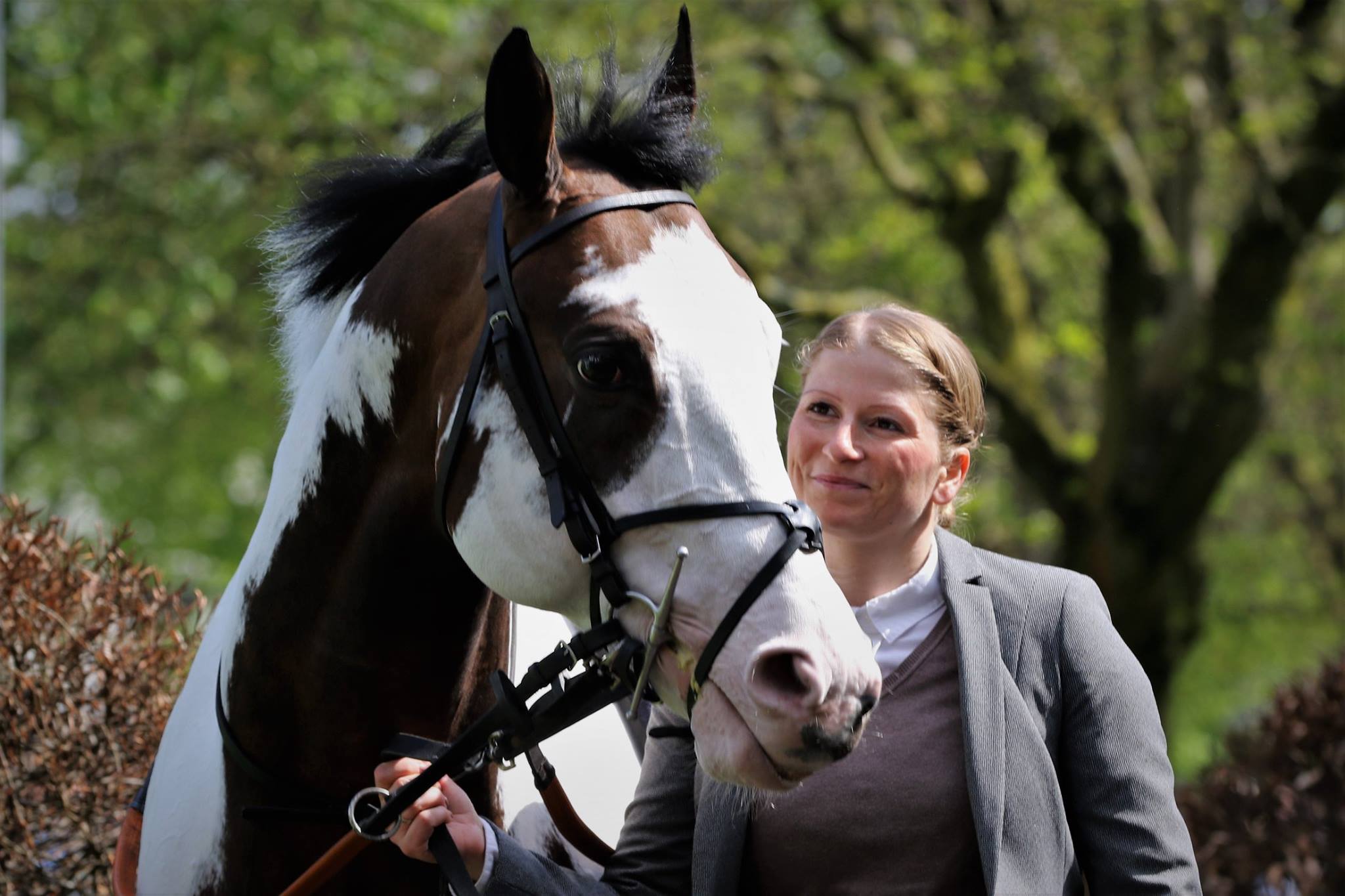 Please share this with your friends.

Buchiko - The Spotted Race Horse
Another example of a coloured race horse that is capturing the imagination of race course goers is Buchiko in Japan, who has also built up a cult following,
click here for more information on Buchiko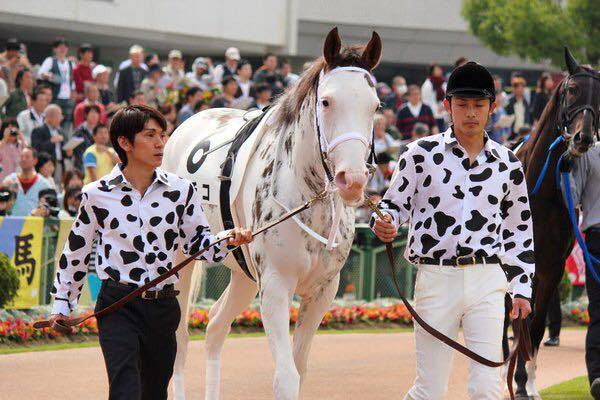 Annual Clydesdale Stakes - Exeter Racecourse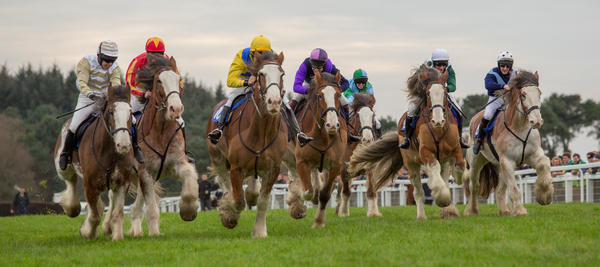 Retraining Of Race Horses