KP Equestrian
| | | |
| --- | --- | --- |
| | | Katie Price launches new equestrian clothing collection |
British model and celebrity Katie Price has relaunched her equestrian clothing range KP equestrian, first launched in 2008 Katie shut down the brand in 2017 as she would focus on other projects.

The new KP equestrian fashion brande include a selection of equine clothing that includes riding leggings, tops and jackets as well as a range of slogan T-shirts. The fashion brands slogon is `dazzle in the saddle`. Below you can see a past video promoting the KP Equestrian brand.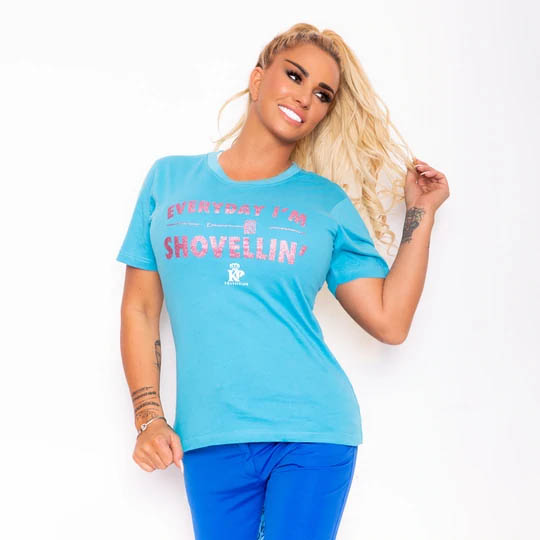 Katie Price - Performs at HOYS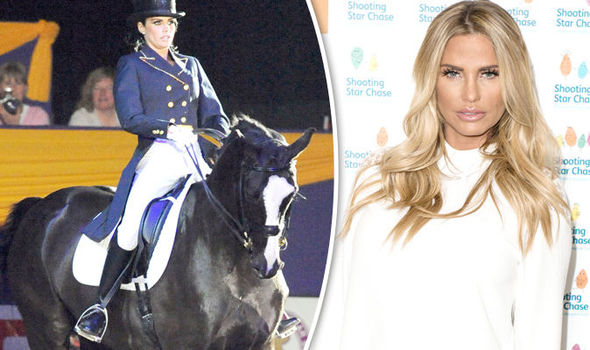 ContentAdvert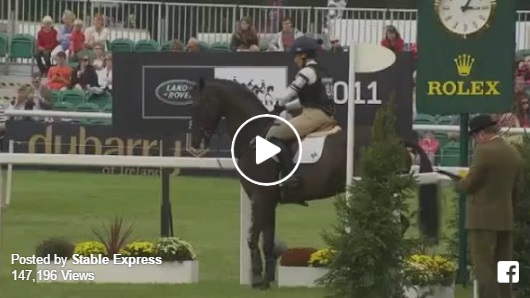 Watch videos of event horses, Stableexpress eventing horse database, browse through the profiles of leading event horses past and present. Eventers For Sale - Stable Express Horse Classifieds…
Read More
KP Equestrian Jacket
Horse Riding Wear - Stableexpress are proud to stock a huge range of Horse Wear. Feel free to browse online and choose your Horse Wear from our our selection. If you do have any questions on any of the Horse Wear, please do not hesitate to contact our customer services team.
Stableexpress.com are a family run business; we have a huge passion for the outdoors and anything equine.
We understand, because we ride ourselves, and appreciate that riding wardrobes (for horse and rider alike) must be both stylish and enduring. Our equine products have been tested on our own horses; we have trialled the riding attire ourselves; because everything we offer has been chosen individually and we use them we know that they work.
Stableexpress.com offer lifestyle products for horse and rider. Our products are stylish, modern and fashionable. We have chosen brand names that are synonymous with quality, strength and durability.
Riding apparel has become multipurpose, perfect for all outdoor pursuits, working, relaxing even shopping.
Sit back and enjoy your experience with Stableexpress you can purchase securely from our online shop 24 hours a day, 365 days a year.
KP Jackets
WELCOME to Stableexpress, we specialize in creating that one-of-a-kind look, to make you stand out in the horse show arena no matter what level you are showing! we offer original and strive to give you and your horse that special look! We specialize in items that are "ready made" and ready for you immediately....but will do custom work as time permits.
KP Range
Stableexpress Equestrian Clothing is a family run business specialising in Cavallo and Pikeur riding wear including boots, riding breeches, riding jackets, as well as some casual wear and accessories. There are many stockists for both Cavallo and Pikeur equestrian clothing in the UK but here at Stableexpress Equestrian Clothing we specialise in supplying the widest range of colours and sizes. Many riders find it difficult to buy top quality breeches in non-standard sizes. We supply ladies breeches up to a size 34" - that`s a UK size 20, long length breeches in a 22" long length - that`s a UK size 8 and a whole range of men`s breeches in flat and pleated fronts, with knee patches or a full seat, in regular and long lengths. Many of our riding jackets are available in regular, long and short fittings.
If you do not see what you are looking for on our website, but you know that Cavallo or Pikeur manufacture it then please give us a ring and we will do our best to source for you.
KP Breeches
Located in the center of the nation, Stabeexpress is a haven for horse lovers. Owned and managed by friendly, knowledgeable equestrians, it features a full selection of equipment, clothing, horse materials, books and gifts.
More than a shop, it`s a place for old friends and new acquaintances to gather, share equine tales, and watch the frequent horse demos.
KP Hoodies
The team here at Stableexpress aim to make your shopping experience with us not only easy and safe but also an experience your use again and again We are proud of our customer service and want you to tell your friends and family about our website.
The variety of product lines is expanding daily and apart from the leading named brands Stableexpress offers one of the best collections of equestrian gifts online.
If you have any thoughts or ideas then we would love to here them.
You can email us at: enquiry@Stableexpress.com
KP Padded Jacket
Stableexpress equestrian clothing supply a wide range of Cavallo, KP equestrian and Pikeur equestrian clothing available in the UK. All the horse riding boots, riding breeches and jackets are available to order through us. Take a look at our range of Cavallo and Pikeur riding breeches to see the full range of styles and colours available. We supply horse riding boots for all disciplines whether you are looking for an all-round horse riding boot or a boot for dressage or show jumping. Take a look at our range of Cavallo and Pikeur riding jackets - all available with colour trim options.