Horse Jumping Videos
Stableexpress has 1000`s of showjumping videos listed, from vintage rounds such as the showjumping greats including John Whitaker and the great Milton, Ludger Beerbaum and Ratina Z we also have recent showjumping rounds from the stars of today. We are always looking for new rounds if you have some vintage showjumping on VHS tapes please contact us and we can arrange to transfer it to digital and share with websites fans, so we can all relive the showjumping nostalgia together.
Ratina Z
- Below you can watch a video produced by the FEI all about Ratina Z, one of the all time great show jumping horses, winner of two olympic gold medals, the world cup final and numerous grand prix`s. Ratina Z was retired at Aachen and is a mare who has produced many progeny who have made a huge effect on the sport.
Scott Brash & Hello Sanctos
- In 2015 British showjumper Scott Brash made history when he won the Rolex Grand Slam riding Hello Sanctos, winning the grand prix`s at Aachen, Geneva and finally Spruce Meadows, below you can relive the historic win at Spruce Meadows, the final leg of the grand slam.
Top 5 Olympic Jump Off Rounds
- The olympics is the level of the sport of horse jumping, below you can watch some of the highlights of the best jump offs from Olympic games from over the years.
British Show Jumping 1964 - Harvey Smith, Pete Robeson
- Below you can watch a vintage video from 1964 all about British showjumping.
Tiffany Foster & Tripple X III - Showjumping - 2015 Pan American Games
- Canadian rider Tiffany Foster jumping clear with the talented jumping stallion Tripple X III.
Capt. John Ledingham (IRL) win the 1994 Hickstead Derby Kilbaha (ISH)
- Watch the winning jump off round of the Irish showjumper Captain John Ledingham and Kilbaha.
Marcus Fuchs riding Tinkas Boy in World Cup
- Watch video of the showjumping stallions Tinkas Boy with Marcus Fuchs competing in the world cup final.
Equestrian Olympic Greats - Stroller and Marion Coats
Stroller was a showjumping pony who actually competed in horse classes and actually won a silver medal at the Olympic games with British rider Marion Coats.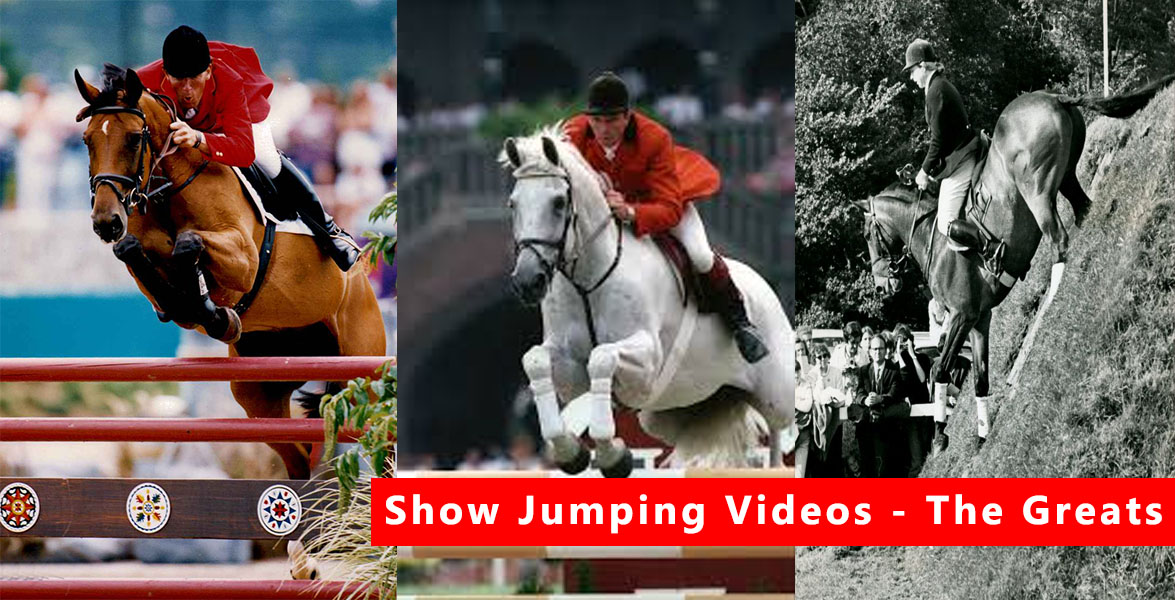 Simon Mccarthy
Simon Mccarthy is a showjumper from Ireland, horses competed by Simon Mccarthy includes Eames Mz, I`m Special Lvs Z and Leonardo DI Caprio Z all of whom Simon Mccarthy competed internationally at FEI shows around Europe.
Anne Sophie Gayon
Born 20th December 1993, Anne Sophie Gayon is a French showjumping rider who has competed under FEI rules
Maxime Lecomte Flament
Maxime Lecomte Flament is a showjumping rider from France, help us grow our rider database, please email us at info@stableexpress.com with more information on Maxime Lecomte Flament and the horses Maxime competes.
Sue Coman
NCAS Level 1 (Gen) Sue has also been competing for many years and has produced numerous horses that have gone onto compete at Grand Prix level and has represented Australia in China winning the Chinese National Championship. On McNulty, Sue won the Wentworth Saddles Futurity and was runner up to Rod Brown and Spirit in the Australian and NSW State Championships.
One of Sue's recent Grand Prix horses "Above Shadows" was a consistent place getter in his first World Cup season and was subsequently sold and has gone onto to win 2 World Cups with his new owner overseas. Sue is currently campaigning For Fun a C grade TB and also a home bred youngster Nic of Time (Wirragulla Nicholas) both of these horses are owned together with Mary Reed our long time friend and owner.
Sue coaches on a regular basis and particularly enjoys working with the amateur riders and the junior and young riders.
Alec Miles
Alec Miles offers training is showjumping, dressage and eventing as well as running his own yard producing horses from youngsters through to expereinced performance horses
Horse Marketing
- Screen Printing - How much will it cost?
This is an often asked question and somewhat hard to answer. A lot of it depends on color of garment, choice of garment, print locations and number of colors in a print. We do provide estimates on prices on our pricing page. Do take into account that the price for the print charge is for one location. We don`t make our money off of the garment we make our profit from the print.
Wenche Liwing
Wenche Liwing is a showjumping rider from Sweden, with a passion for all things equestrian Wenche Liwing has a proven record with riding young novice horses.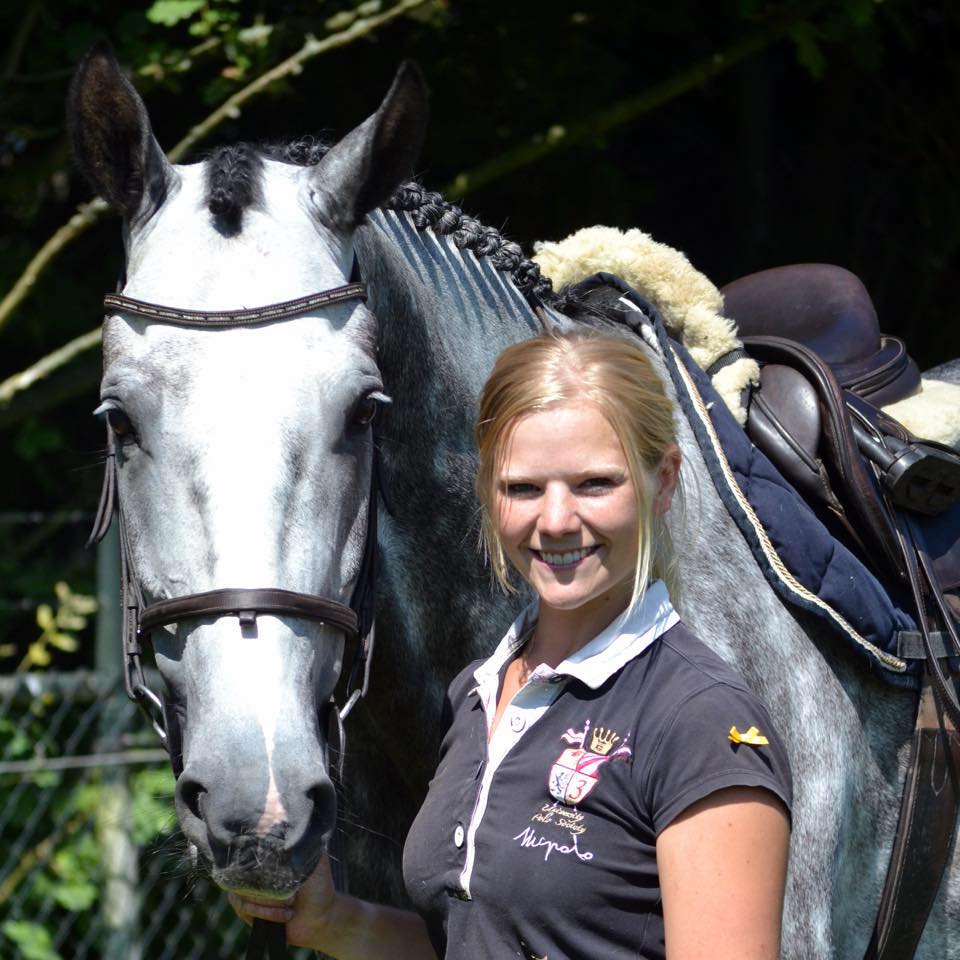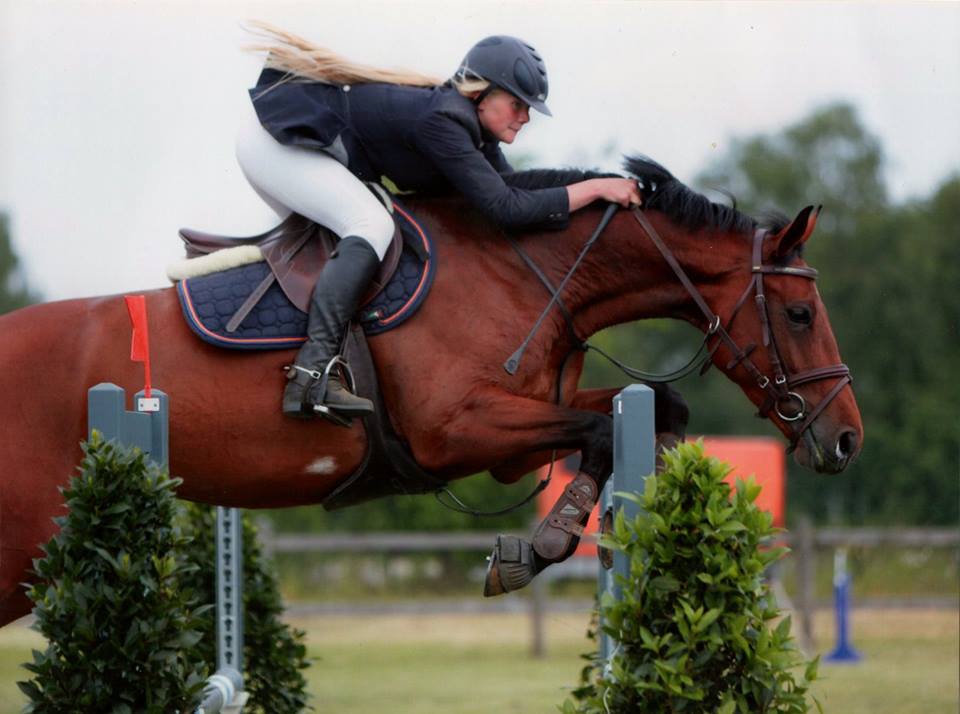 Federica Leone
Federica Leone is a showjumping rider from Italy, below you can watch Federica in action riding Ecassina in the 1.30m competition.