Exmoor Pony
A native pony breed to the United Kingdom, Exmoor ponies are sturdy and resilient to the cold and wet weather, roaming the moors of Somerset and Devon. The exmoor pony breed have been granted endangered species status and are supported by the rare breed survival trust. Below you can see a video of a herd of Exmoor ponies.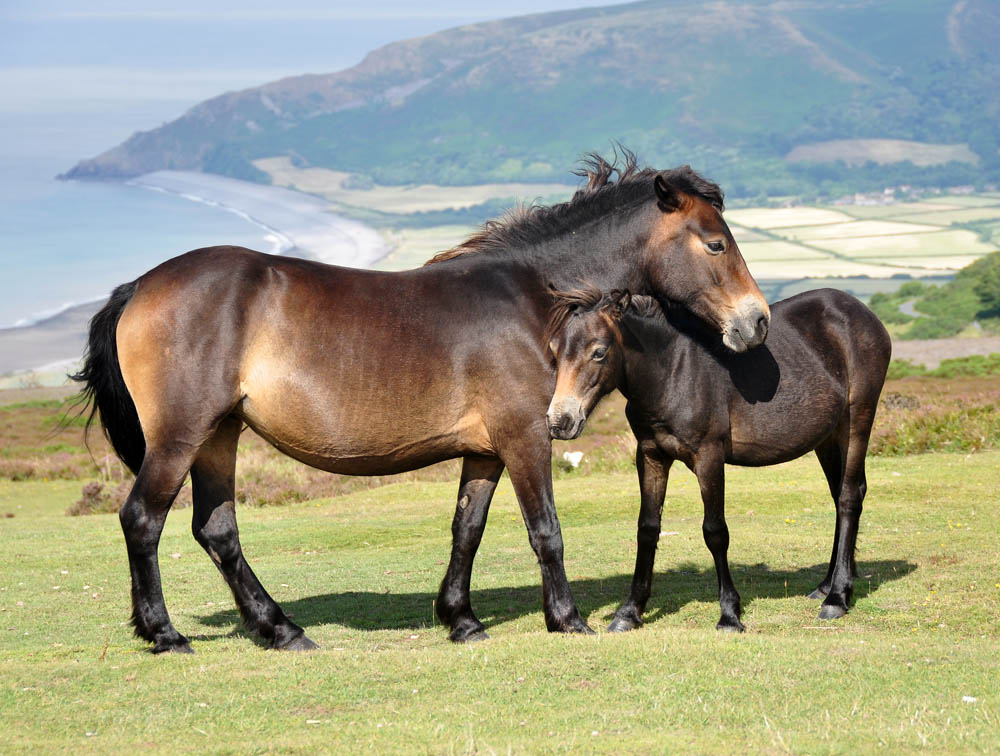 Endagered Horse Breeds
Read about other British endangered horse & pony breeds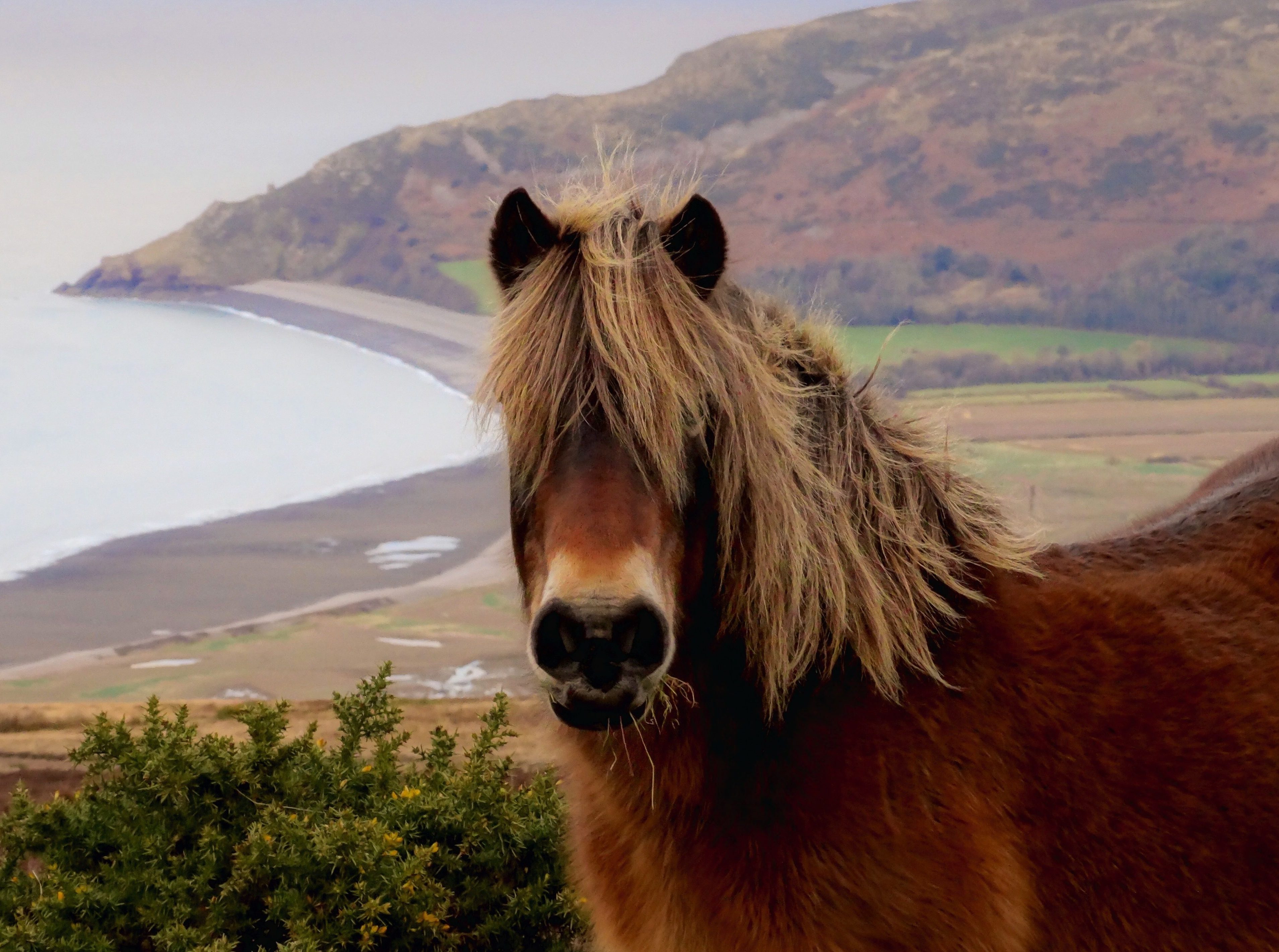 Exmoor Ponies
Exmoor ponies are considered among the rarest of equine breeds and originate from the southwestern United Kingdom. These versatile small ponies are used for pleasure riding, carriage driving, jumping, foxhunting, and showing. The Exmoor pony is special. These rare and ancient Britons are virtually unchanged in 10,000 years. The Celts were the first humans to train Exmoors to their chariots. The first written records of Exmoors appear in the Domesday Book.
Exmoor ponies are survivors. They have small ears to prevent heat loss during harsh winters. Their primitive "toad eyes" have raised, fleshy rims above the eye to prevent precipitation from running into the eyes. The classic pony head has large nasal passages to warm air before entry into the lungs. The large, unique teeth have an extra, or seventh molar to make mastication of coarse, thorny vegetation efficient. The gait is low, smooth and surefooted. In the winter, the hairs at the root of the low-set tail grow short and fan out, forming a precipitation chute. The body is deep through the heart girths and wide through the chest. The summer coat is short and shiny, and the winter coat is double layered and dense, like a dog`s coat rather than shaggy. The inner insulating coat layer is soft and springy whilst the outer waterproof layer is slightly greasy. The strong legs have plenty of bone, and the feet are always black. No white markings on the feet or elsewhere are permitted. Coat colors are bay, brown or mouse dun with mealy markings around the eyte, on the muzzle, and across the underbelly.
These ponies have been used to shepard, plow and harrow, fox hunt and for showing, driving, jumping, long distance riding, and riding and driving for the disabled.
Exmoor Pony Breed Standards
The Breed Standard defines an Exmoor Pony according to the Exmoor Pony Society (EPS) based in the United Kingdom, the country of origin. The Breed Standard as defined by EPS is the gold standard & the only standard by which ponies registered with EPAI are judged for breed evaluation ("A/"premium level). The Breed Standard follows:
1). Height: The preferred height range is stallions & geldings 11.3h (119.4cm) to 12.3h (129.5cm) at maturity & mares 11.2h (116.8cm) to 12.2h 127cm) at maturity.
2). General appearance & type: Definite "pony" character; hard & strong; vigorous & alert & symmetrical in appearance; mealy muzzle; "toad eyes."
3). Head & neck: Ears short, thick & pointed; clean cut face; wide forehead, eyes large, wide apart & prominent ("toad eyes"); wide nostrils; mealy muzzle; clean throat; good length of rein.
4). Shoulders: Clean, fine at top, well laid back.
5). Chest: Deep & wide between & behind forelegs, ribs long, deep, well-sprung & wide apart.
6). Back: Level; broad & level across lions; tail neatly set in.
7). Legs: Clean & short with neat, hard feet; forelegs straight, well apart & squarely set; hind legs well apart, nearly perpendicular from hock to fetlock with point of hock in line with pelvis bone; wide curve from flank to hock joint; legs free in motion with no tendency to sweep or turn.
8). Action: Straight & smooth without exaggerated action.
9). Coat: Summer is close, hard & bright. Winter is double-layered dense coat with as under insulating layer of fine, springy hair & an outer water-proofing layer of hard, greasy hair.
10). Colour: Bay, brown, or dun with black points; mealy colour on muzzle, round eyes, & inside flanks; no white markings anywhere.
11). Quality: Alert expression & general poise indicating balance & symmetry of movement; fine, clean bone.
Exmoor Pony Association International
The global registry and informational organization for Exmoor ponies. EPAI provides information and networking for fanciers, including a website for the public and a quarterly newsletter, website advertising and support services for members. Performance awards are also available to ponys of members registered in various competition categories. EPAI promotes the Exmoor pony to other organizations such as pony clubs and various print publications.
Founded by American Jed Struckus, EPAI is open for membership to any Exmoor fancier, owner or breeder. The registry provides inclusive tracking for all purebred and half bred Exmoors regardless of phenotype. Various levels within the registry permit premium animals to be awarded special status; however, no pony that passes DNA testing will be excluded from the registry in order to maintain genetic heterogeneity of the Exmoor breed.
View Buckskin Horses

Inside Iconic Clydesdale Budweiser Commercial / Amazing Behind The Scene Footage With The Clydesdale`s…
Read More
Nadia Affi

Nadia Affi - UK - Showjumping Rider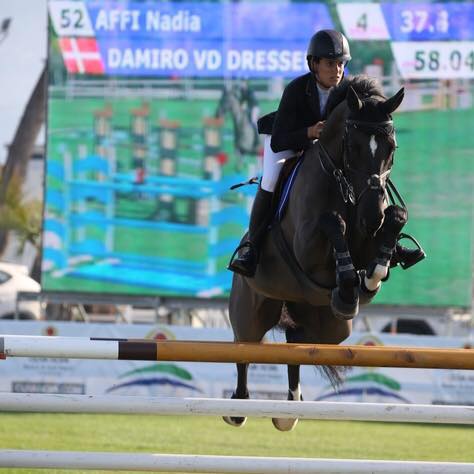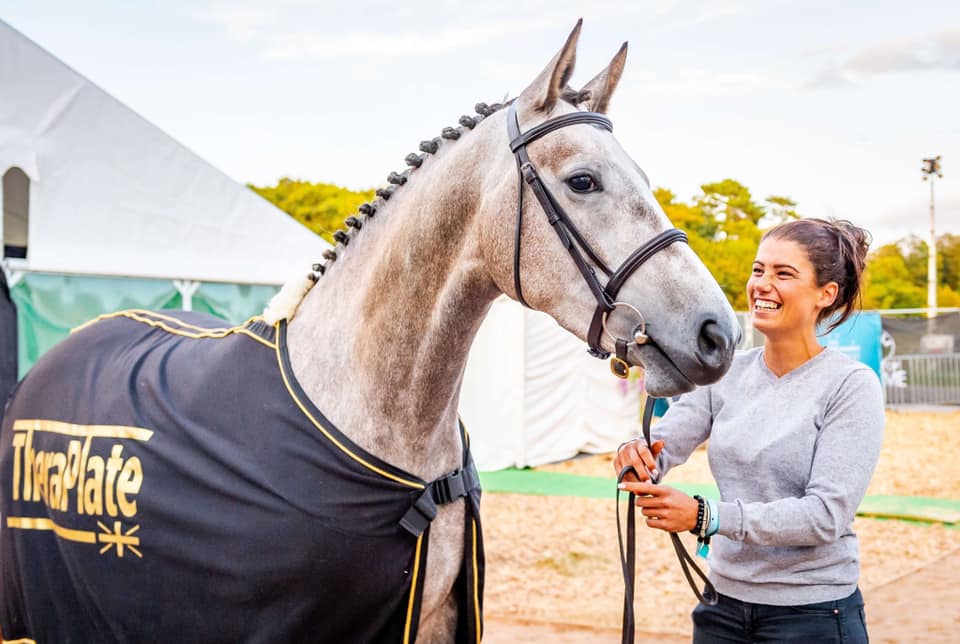 Rachel Lathrop

Rachel Lathrop - USA - Eventing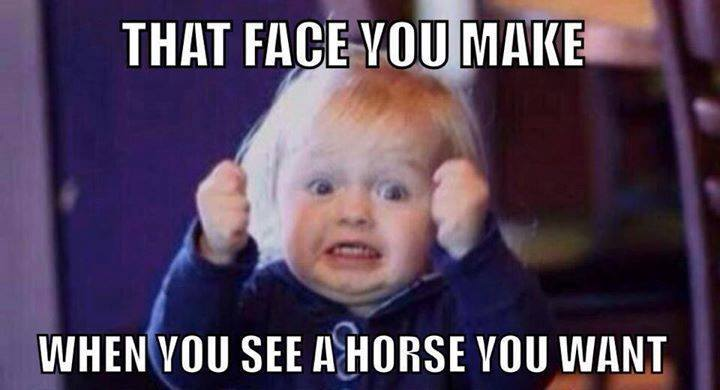 Rebecca Ravilious

An ambitious, talented and dedicated newcomer to the international showjumping circuit. Rebecca is already competing at International CSI** and CSI*** competitions across Europe and is now ranked around the top 120 on the British Showjumpings GBR rankings.
Currently based near Eindhoven in the Netherlands with husband Greg, all the horses and their dog, JP.
Born in Oman in 1980, Rebecca lived in the middle east for the first 7 years of her life before moving back to the UK.
Learning to ride in Egypt at the age of 6, when after school, she would ride around the Pyramids, was definitely where she discovered her love for horses and riding.
Having competed in all the various Pony Club activties back in the UK, it then wasn`t until she finished her degree at Reading University that she was able to purchase a horse and compete again.
Upon buying a horse (Temmie) from the internet to `just have some fun on`, it didn`t take long for them both to realise they loved show jumping.
Starting BSJA show jumping and progressing from British Novice to successfully jumping 1.30m classes, they enjoyed winning, being placed and qualifying for a variety of competitions and classes.
In 2009 Rebecca had an opportunity to train with Robert Smith for a few days and noticing their potential, he quickly gave her the confidence and belief to try and make show jumping a career rather than a hobby.
In January 2010 leaving her job as a water engineer she and her husband Greg, dog JP and all the horses moved to the Netherlands to train full time with Robert. Since then she has won 2 international 1.30m classes at CSI** level as well as numerous other placings internationally from 1.20m to 1.45m. She has also enjoyed great success on the national circuit in the Netherlands.
This has now established Rebecca around the top 120 riders on the British ranking list and her next aims are to get into the top 50 within the next 12-18 months and to achieve consistent success at International Grand Prix level.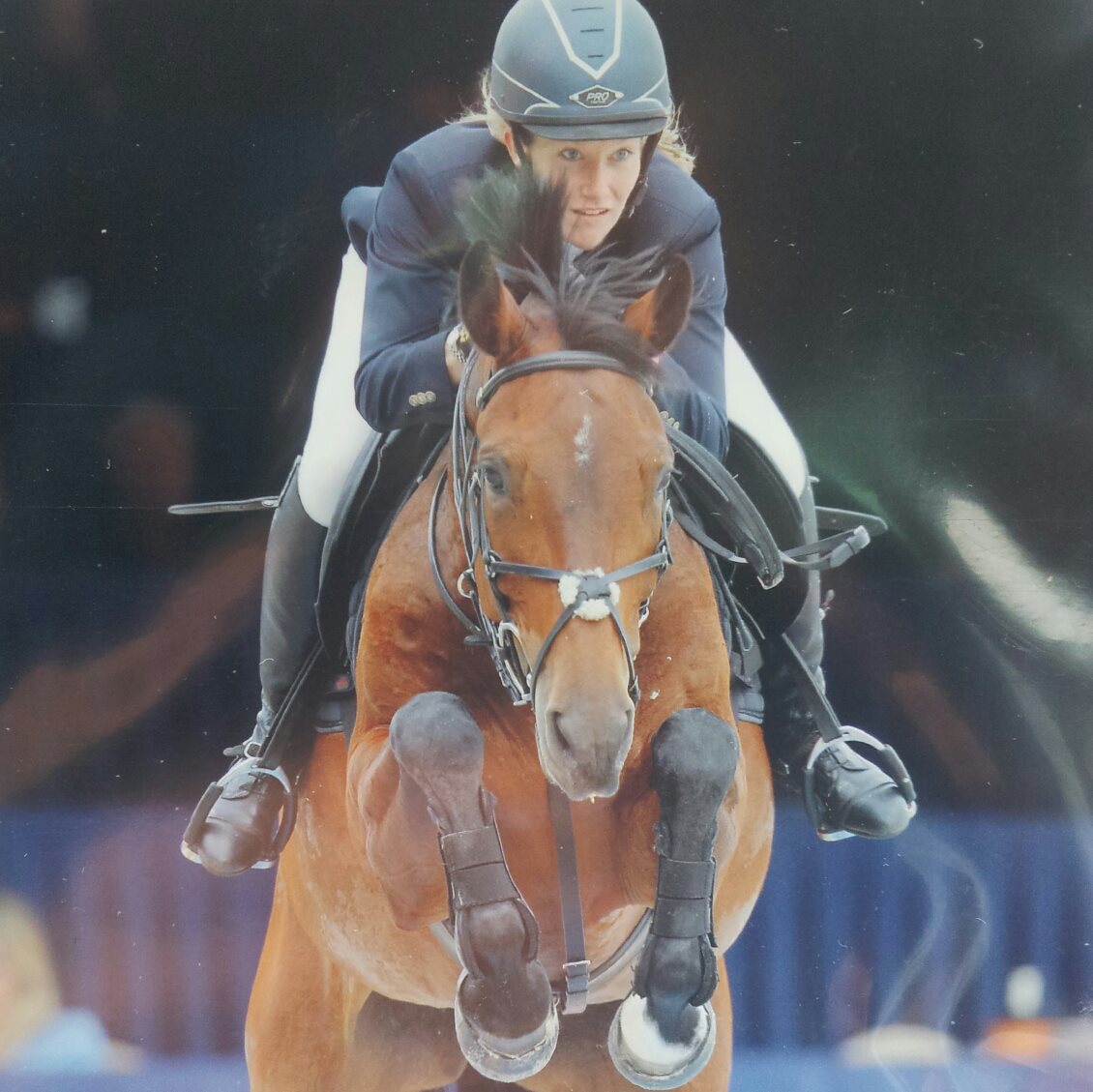 Abdulla Salem Almarri

Abdulla Salem Almarri - Saudi Arabia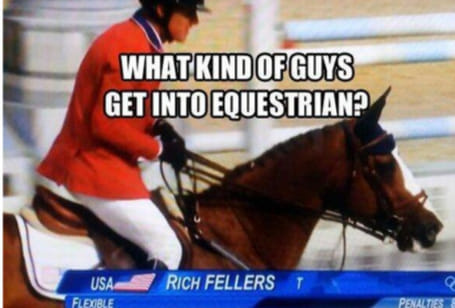 "Cherokee" is a 2001 Tri-Color Filly, Blue Papered Missouri Fox Trotter eligible for registration with the International Curly Horse Association. Fox Trots naturally. Stocky Built. Will mature to 14.2 hands. As you can see by the pictures above is very gentle and really doesn`t care front or rear who`s there. Ready to train in the spring. Don`t miss out on the rare tobiano fox trotter curly!
Exmoor Ponies

Read information on Exmoor Ponies, watch a group of exmoor`s having fun

Rocco Bormioli

Rocco Bormioli - Italy - Showjumping Rider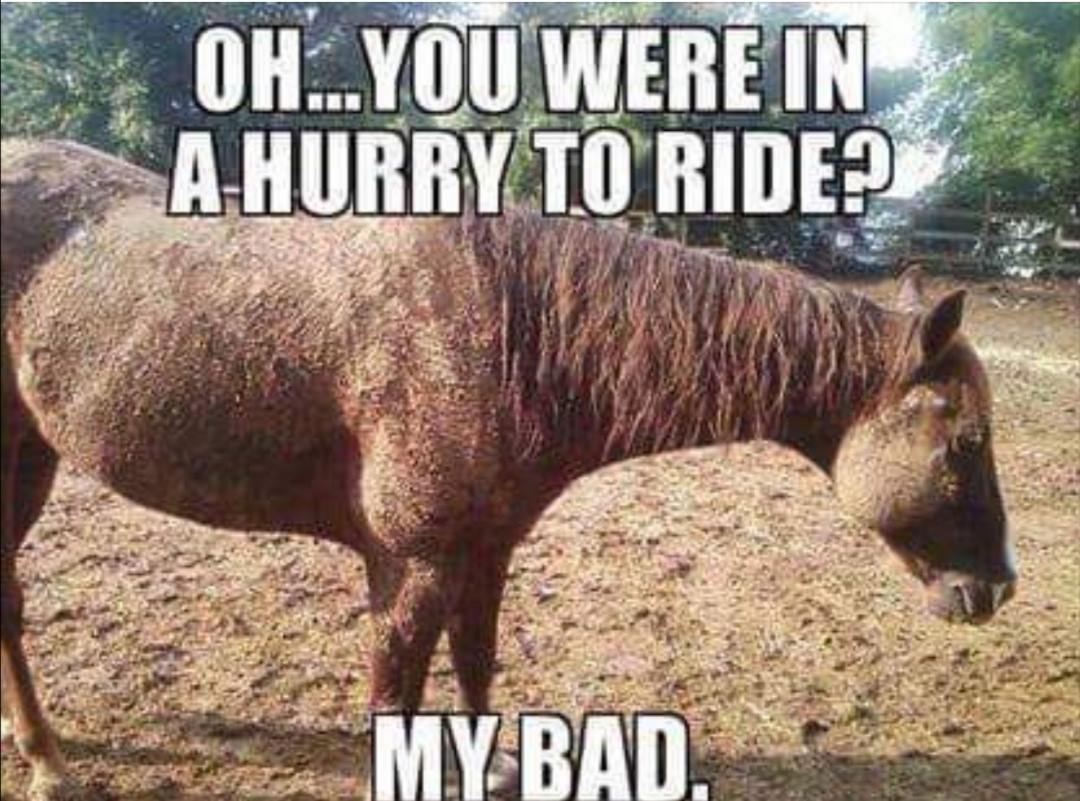 Veronika Jelinkova

Veronika Jelinkova - Czech - Showjumping Rider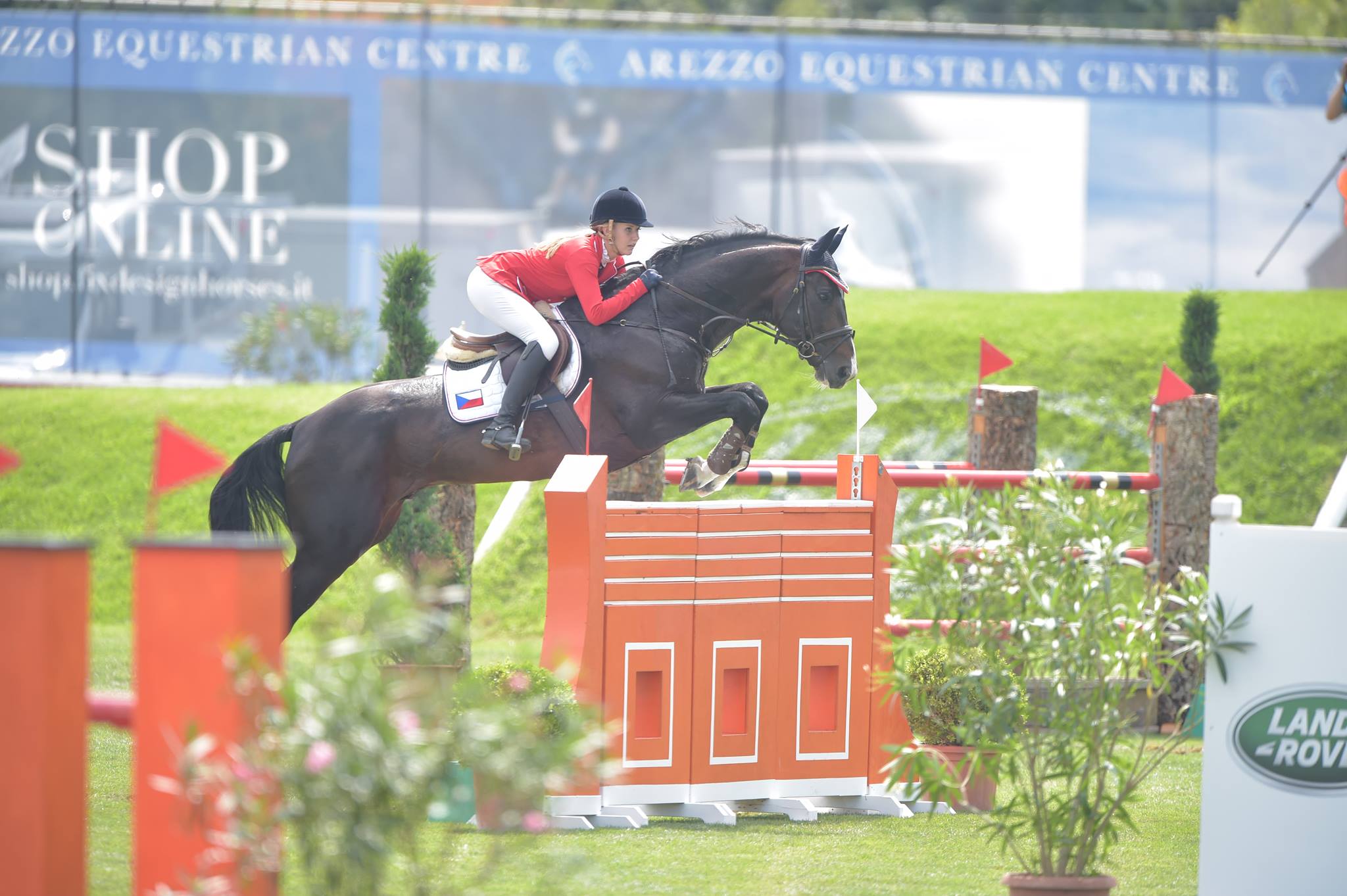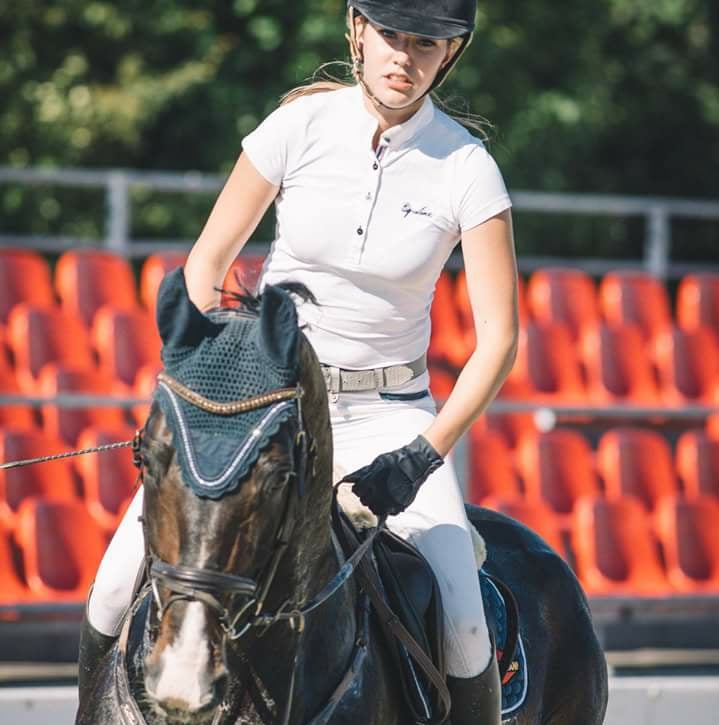 Cody Boysen

Cody Boysen - USA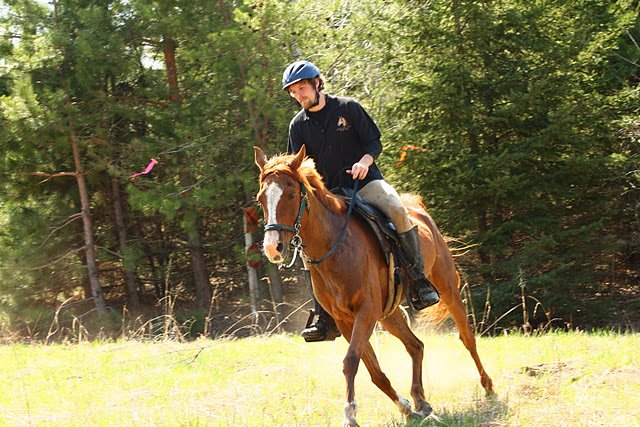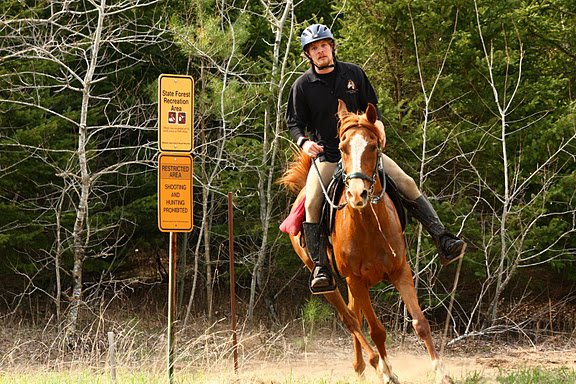 Muhammad Azizi Ismail

Muhammad Azizi Ismail - Malaysia - Endurance Rider / Dressage Rider