Endurance Horses
What makes a good endurance horse? they need stamina speed and an excellent temperament, the preferred breed of horses for endurance riding is Arabian horses, below we show you some of the best endurance horses in the world.
SPOTLESS SUMMER MAGIC
sired by Ebony Masterpiece out of the mare Its Summer Magic who is a daughter of Kalaramas Risingstar, Spotless Summer Magic is a half arabian endurance horse competed by Carmine VILLANI (GBR)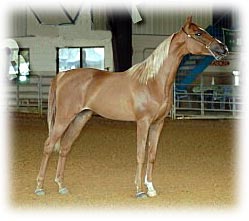 Shelley Bridges Endurance Horses and Trinity Training Center.
Shelley Bridges Endurance Horses and Trinity Training Center. Shelley combines her years of endurance racing experience and her extensive equine knowledge to match horse and rider. Trininty Training Center is located right in the middle of North Texas "Horse Country," Aubrey, Texas. This, along with the scenic Greenbelt Equestrian Trails, make Trinity Training Center the best place to find and train your next Arabian endurance horse.
Trinity Training Center caters to the endurance enthusiast by offering:
Arabian Horse and part-Arabian Horse sales (appraisal and consignment accepted)
Horses leased for endurance racing or pleasure trail rides
Boarding (barn or pasture), featuring a roomy 14 stall barn, pens with loafing sheds, covered arena, and extensive grazing pasture
Training and conditioning (light or heavy)
Riding lessons in the arena or out on trail
Endurance Clinics offered (public or private)
Convenient access to 50+ miles of scenic equine GreenBelt Trails, (Lake Ray Roberts Park) and only a short 35 mile drive to Decator grasslands which has over 100 miles of riding trails
Trinity Training Center is centrally located just north of Dallas-Ft. Worth, and approximately 30 minutes from DFW Airport
Shelley and Keith Bridges, 4247 FM 428, Aubrey, Texas 76227, Office (940) 320 - 1715
Messick Performance & Endurance Horses
Rushcreek Bonita is not for sale. Bonita is now in the broodmare herd.
At only 6 years of age, she had competed in 1 LD endurance ride and 4 CTR`s, and we rode the Tevis Educational Ride in CA, hauling wonderfully from Nebraska! She has ridden in 2 or 3 Centered Riding Clinics as well as a Buck Brannaman clinic.
Rushcreek Classic
Sire: HV Suns Heaven and Earth, Dam: Rushcreek Natka, Comar Raphael x Rushcreek Gwen
Classic was started as a 3 year old on the Rushcreek Ranch.
Campaspe Valley Endurance Horses
We specialise in Anglo Arabian and Quarab breeds. CONTACT US ON FREE CALL 1800 630 922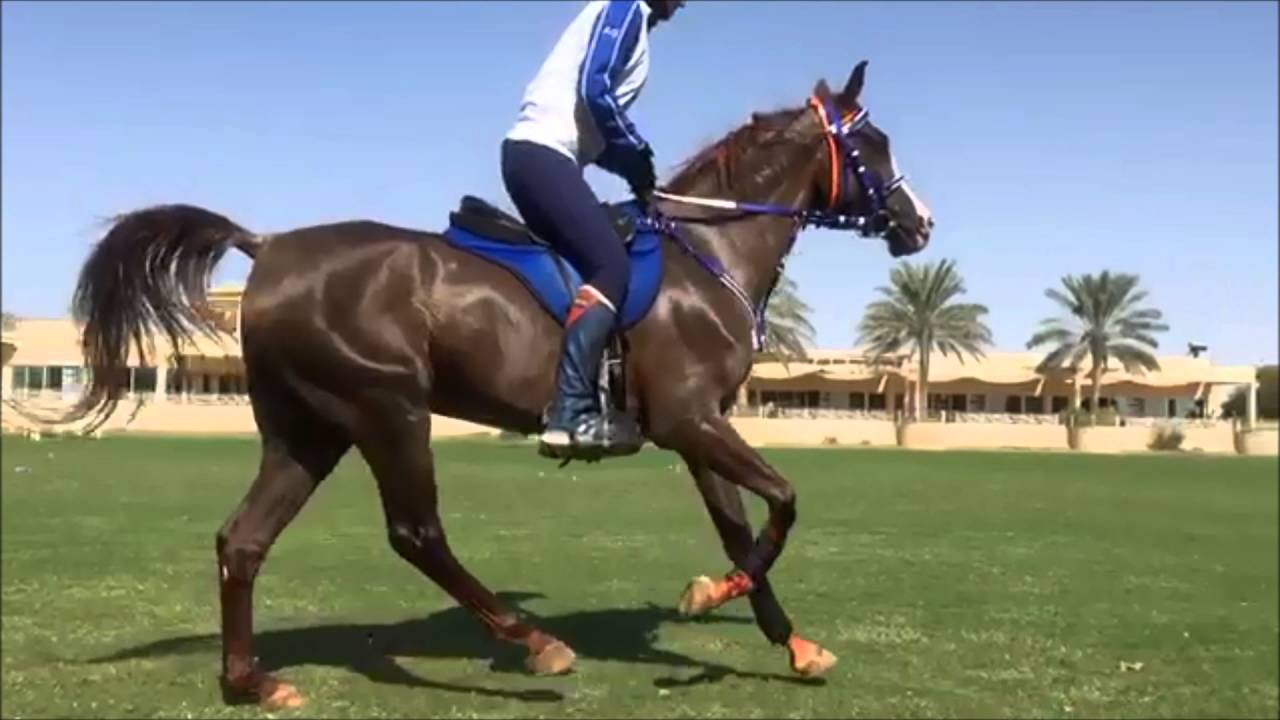 El Aaliyah Arabians present
We present you our stallion SASKATOON (Sarezin v. Simeon Sa`ar & Fairview Shaklas Sugar and Spice v. SK Shakla Khan) look for him and his exotic offsprings. They have extremly movements and a wonderfull type. For more sale information and breeding terms please contact us Greetings El Aaliyah Arabians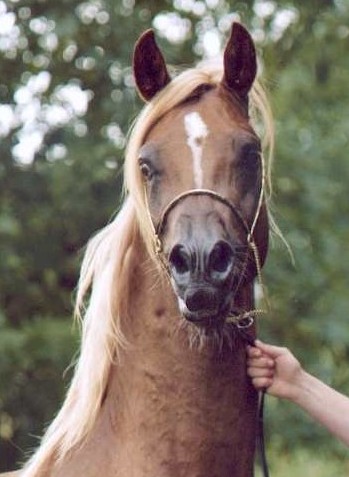 El Aaliyah Arabians, 38114 Braunschweig, Deutschland, Deutschland
Chaswyck Stud, Brisbane, Queensland
Founded in the early seventies, Chaswyck Stud is situated in the Minden Ranges overlooking the scenic Lockyer Valley, just 1 hour`s drive from Brisbane, Queensland.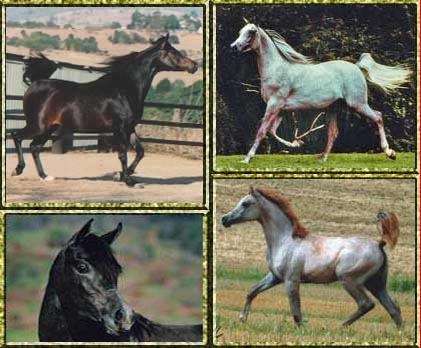 We are a small friendly stud with two stallions and 12 broodmares, most of which were hand picked for their type and temperament of internationally acclaimed pedigrees. Others bred by ourselves are being retained by the stud for our future breeding programmes and offer Australia`s finest bloodlines.
Whilst only breeding a few foals each year, we are able to satisfy the discerning buyer and market, with quality Arabians suitable for any discipline, as the Arabian is revered for its versatility. Our motto is to "breed for type, temperament, movement and performance"
Over the years we have enjoyed many great successes in the showing, in both halter and under saddle, this has enabled us to make many new and valued friendships.
We are able to share our success by standing our stallions at stud and offering for sale some of our finest horses which include mares in foal, geldings, fillies and colts for the showring or simply for pleasure. Feel free to browse our gallery. Inspection is most welcome by appointment.
:: Chaswyck Stud boasts modern veterinary facilities enabling us to give proper care and medical attention to our charges.
:: While strolling around the grounds you can take in the magnificent view from our back pasture.
:: Visiting mares have secure and spacious yards, helping them to feel at ease with their new surroundings.
:: Our main stable block protects from the elements and provides a comfortable area for our horses.
Postal Address: 159 Lehmanns Road, Coolana, via Lowood, Queensland, Australia 4311 Phone: +61 7 5426 8488 / Mobile (Ron): 0409 268 267 / Mobile (Lorraine): 0438 542 684 / Email:chaswyck@hypermax.net.au
Endurance Horses For Sale
Endurance Horses For Sale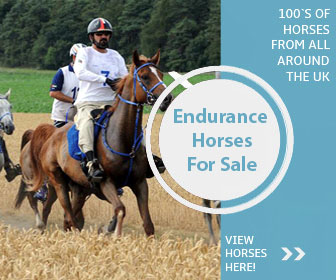 Endurance Prospect
Nijinski is a 4 year old stallion, a genuine 15 hands and still growing. He is a striking chestnut with white markings, and has a fabulous conformation and great temperament to match. He has been floated and trucked with no worries, and settles well into camp. Nijinski also has;
•Been tested for SCID (Clear), •DNA'd, •Entered ROM with the AHSA, •Microchipped and vet Identified, •Has a QLD Logbook, •Standing HR of ~ 30BPM He is now currently in work ready to leg up for a start in endurance early 2005. Please, only genuine enquiries. $5,500 or offer.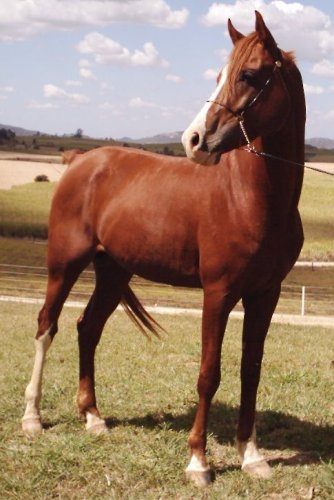 Melissa Longhurst, Finch Hatton, Qld 4744, Australia, Telephone: 07 4958 3096