Liscalgot
Liscalgot is an international showjumper competed successfully by Irish rider Dermott Lennon, Liscalgot is sired by Touchdown and born in 1991. Below is a video of Dermott Lennon riding Liscalgot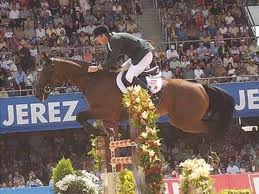 Dermott Lennon (IRL) & Liscalgot (ISH) - 2000 Hickstead Nations Cup R.I.H.S.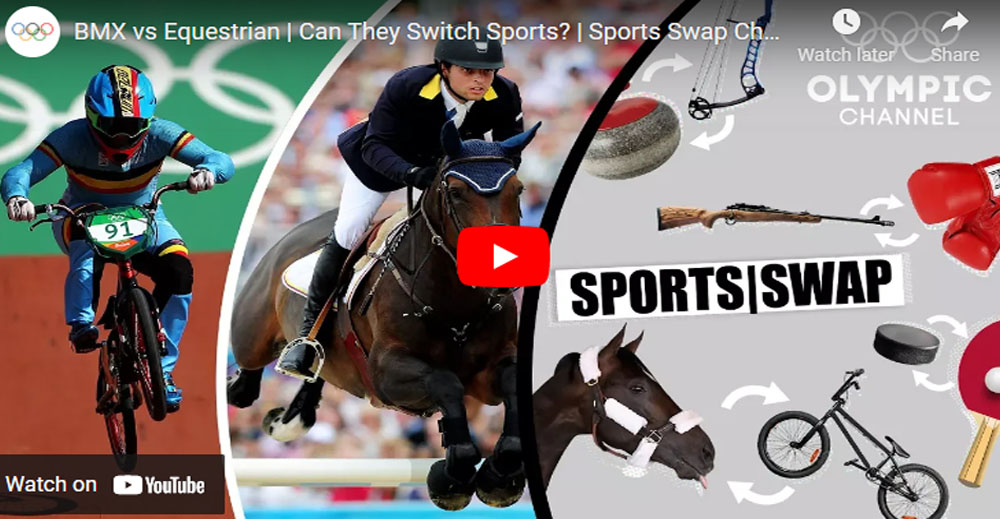 Watch video of showjumper Daniel Bluman and BMX rider Elke Vanhoof swap sports / how will the pair get on in their new sport…
Read More
Maureen Holden
Maureen Holden was a regular member of the British showjumping team through the 70`s & 80`s, Maureen was selected for the 1976 Olympics in Montreal, but had to withdraw after an injury to her horse Mr Vee. As well as being a successful show jumper Maureen was also a trainer of many excellent riders. Maureen Holden was diagnosed of cancer in 2008 and passed away in 2010 at the age of 72.
Basile Lefort
Basile Lefort - France - Showjumping
Laura Pastre Chauveau
Laura Pastre Chauveau is a showjumping rider from France, horses competed by Laura Pastre Chauveau includes Quannele De Vallet and Tahoma Hoy. Below you can watch a video of Laura Pastre Chauveau & Qaunnele in action.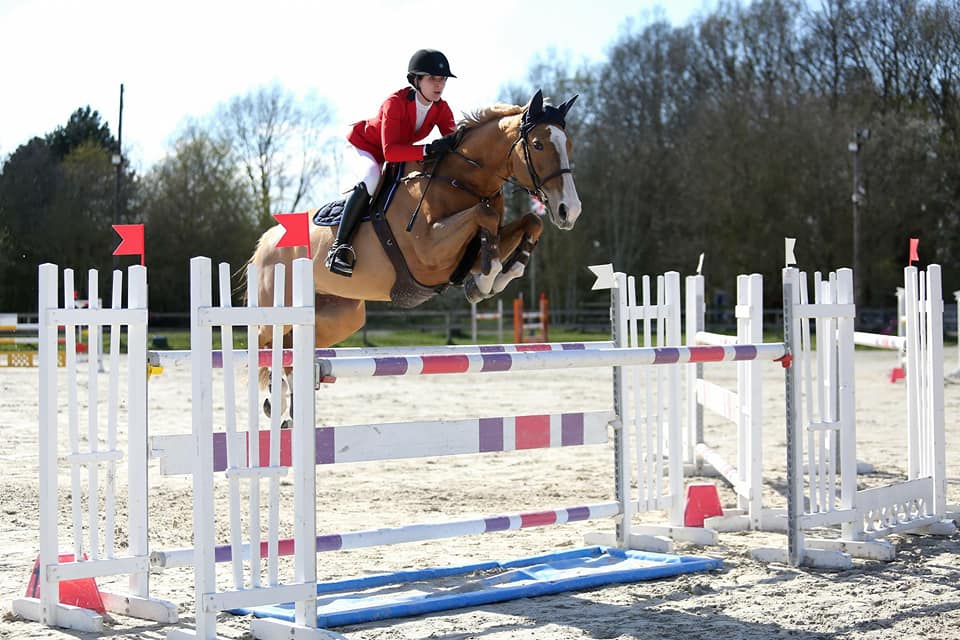 Benjamin Harle
Benjamin Harle is a showjumping rider from France, below you can watch Benjamin Harle in action riding Rosie de la Cense (sired by Djalisco du Guet, selle francais). Other showjumping horses competed by Benjamin Harle includes Billie Holiday Levone, Castafiore and Jaguar De Tiji.