Eventers
World Class Eventing
WCE is a breathtaking venue designed to aid equestrians in developing their skills and build confidence between horse and rider. Our farm is designed to provide the best application for practice. Our mission is to supply the tools necessary to become a successful equestrian. Whether you are schooling for the day, organizing or attending a clinic, participating in a horse trial, or looking for a scenic equestrian getaway we are the watering hole everyone has been talking about.
Education is important to our staff. Without the proper environment, retention and quality instruction are hard to come by. We direct our attention to the environment, philosophy, application, and delivery of instruction to equestrians and their horses. Focus is important in retention and self improvement, so we make sure that for every ride the student goes home with something to improve upon.
Feel free to visit our magnificent facility located in Ocala, Florida. We are equipped with some of the best maintenance staff in the entire state. Our arenas, courses, and facilities are kept clean and manicured to achieve the best rider experience possible. WCE supplies its riders with the choice of three well lit outdoor working arenas, two climate controlled indoor arenas, two magnificently engineered cross country courses, and 600+ acres of open land with riding trails. boarding, clinic venue rental, daily schooling (XC, Show Jumping and Dressage), galloping, hacking, show venue rental.
Emily Gruber - Head Trainer
Emily Gruber has achieved USEA ICP Level II certification as an eventing coach. ( US Eventing ICP Program ) She has been eventing for 30 years and teaching eventing for 20 years. She has evented through the Intermediate level and taught several students who have competed successfully at the Preliminary level. Marla is also a USPC National Examiner. She continues to gain education and experience under the expert coaching of clinicians including Pierre Cousyn, Beth Ball, Steffen Peters, Christine Traurig, Beth Clarke, Axel Steiner and Sue Blinks.
~ Team Gold, World Equestrian Games, Kentucky (USA)
~ Team Gold at Fontainebleau European Championships (FRA)
~ Team & Individual Bronze Beijing Olympic Games
~ World Equestrian Games, Jerez de la Frontera European Championships
Since then she has been notching up numerous high profile wins and placings and has beaten some of the world`s finest event riders.
Michael Brown
Michael L Brown Jr has been handling young horses and stallions, and building trust and confidence from the ground up for over 10 years. With well established ground work horses become easier and safer to handle, and are able to be shown to their full potential. Michael has extensive experience showing horses of all ages and breeds, from putting the basic training on young horses to handling horses at breed inspections and competitions. Breed inspections include the Pferdezuchterverband Rheinland-Pfalz-Saar e.V. RPSI (Zweibrücker), Belgian Warmblood (BWP), American Hanoverian Society (AHS), American Warmblood Society (AWS), American Holsteiner Horse Association (AHHA), American Trakehner Association (ATA), German Oldenburg Verband (GOV), International Sporthorse Registry (ISR) and Oldenburg Registry North America (OL NA).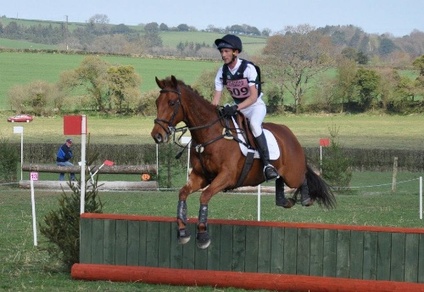 Rachel Padfield
Rachel Padfield - UK - Eventer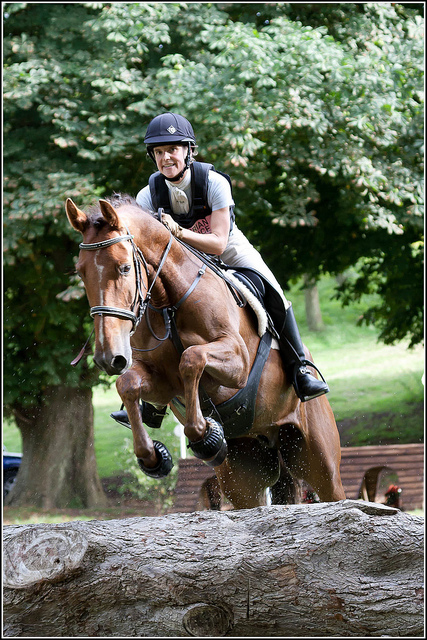 Apache Sauce
Famous Horses - Eventing