Cob Horses and Ponies For Sale
Stable Express is home to an extensive equestrian classifieds with thousands of cobs and ponies listed for sale from all around the world, browse through our selection and find a cob that will suit you.
| | | |
| --- | --- | --- |
| | | Cob Horses And Ponies For Sale |
Here at stable express we celebrate cob horses, scroll down and find information of breeders of cob horses and ponies, stallions at stud and information on successful cobs.


Lake Ridge Gypsy Horses, New Germany, Minnesota
American breeder of Gypsy Vanner horses, Lake Ridge Gypsy Horses is home of 8 registered Gypsy Vanner stallions and breeders of quality foals offering buyers an excellent opportunity to purchase a quality Gypsy Vanner at an affordable price. For more information on the Gypsy Vanner horses for sale at Lake Ridge Gypsy Horses, please call 320-485-4144 or email info@solaris-sport-horses.co.uk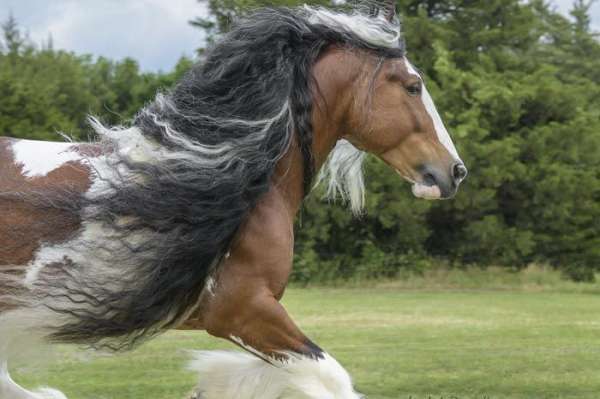 Westmoreland Copper Coin - Tobiano Gypsy Vanner Stallion
- 14.1hh he is registered with the GVHS, Pinto Horse Society,GV R. - Call: 631-553-2530 or 631-537-5346.
> More Info <
Hoeliwr Welsh Cobs, Schleswig-Holstein
Since 2002 Hoeliwr Welsh Cobs have been breeding on a very small scale, class instead of mass, so that we can take care of every single foal individually. We are very sad when one of our "children" leaves our stable, but we are also very happy to have infected another horse with the WELSH COB virus.
Our cobs are all well ridden and are regularly worked, so the foals also learn to deal with people on a regular basis. It gives me great pleasure to present my "treasures" at various shows and to meet or get to know other Welsh friends. Every spring the tension rises anew when the new-borns register and can hardly wait to see them in their new world. Breeders with heart and mind., for more information please call
0174 - 9404485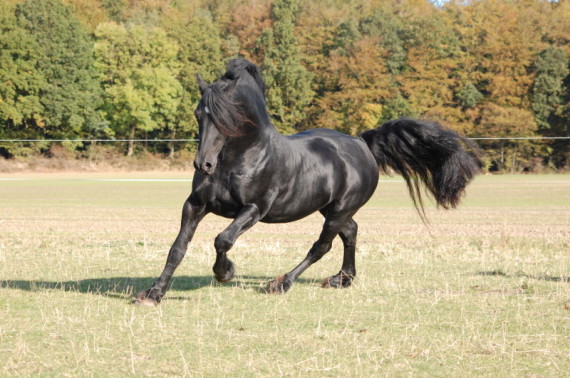 Menai The Rector
This beautiful black stallion was purchased by Hoeliwr Welsh Cobs in the summer of 2002. At first he was only supposed to be my riding horse, but we quickly recognized his breeding qualities and since he was already licensed in his home country of Wales, we presented him in Neumünster for recognition. In the following year, Rector successfully passed his performance test in Adelheidsdorf. Whatever breed show we presented him at, he successfully left the place as class winner, section winner, daily reserve winner or daily winner.
From the first to the last foal, his foals were all award-winning black colts, which were also successfully presented in the show. His daughter from 2009 Hoeliwr Emotion of Melody was last year judged by Mrs. Anne Bigley (Llanarth Stud, Wales) elected overall champion at a breed show. Furthermore, she was reserve champion of the Welsh-Cob foals at the North German IG-Welsh Show in Luhmühlen.
Rector is descended from the legendary, multiple Royal Welsh Winner Ebbw Victor by Ebbw Prince out of Cathedine Pride , his dam , Menai Magic`s Pride, descends from Germany`s most successful stallion, Menai Sparkling Magic by Brynymor Welsh Magic . This parentage speaks for itself.
Under the saddle, Rector showed himself to be very willing to perform and was trained up to class M. He also showed himself to be very gentlemanly towards his mares when it came to keeping and looked after his foals very lovingly in the pasture.
Brombil Emma
- This beautiful black mare came from the Royal Welsh Sale in 2005 via a small detour to our home stable. Her father "Brynithon Royal Knight" won the Lampeter Stallion Show in Wales in 2007. In 2007 Emma was introduced to the Schleswig-Holstein horse studbook and invited to the elite mare show in Padenstedt, where she received the coveted 1a premium and thus became a candidate for the state premium.
During the training Emma showed herself to be a very willing, brave mare and despite all statements (Welsh mares are difficult), she is very uncomplicated and balanced in her husbandry. She has already proven her quality as a broodmare several times by giving us the 6th foal in 6 breeding years.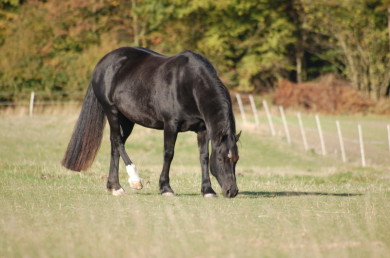 Emma has already been awarded a number of titles such as class winners, section winners, daily winners, etc. at various breeding shows. She was recently named the winner of her class, mares with foals, at the national show. It has firmly crept into our hearts and will always have an honorary position with us.
Eirwen Bore Da
- Bore Da, which means beautiful day. The sweet black mare has been at home with us since 2008. She was entrusted to us by the previous owner and has proven itself in breeding for us in recent years. Their foals were all awarded top marks, they are brilliant in type and movement. Her foal from 2011 Hoeliwr Behind Blue Eyes won the foal championships in Schleswig-Holstein.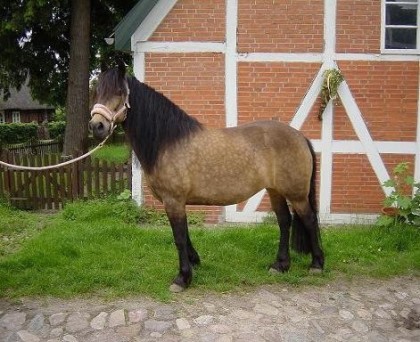 When riding on track and off-road, she is very good and always thinks ahead. The children can also ride our Bori in the terrain. The fact that she injured her right eye in an accident, which unfortunately had to be surgically removed, does not bother her or us. She is a real GOLD treasure and may continue to add a few splashes of color to our flock.
Cethin Lady Marian
-This beautiful chestnut mare with the extravagant drawing immediately caught my eye at in Wales. I just had to bid for them when I was told by the auctioneer: Sold to Germany !! we were overjoyed. We could hardly wait for her to arrive here in Germany. Cethe, as we call her here, is developing splendidly and is only now showing us her exorbitant movements. She has blossomed into an excellent mare in the last few years.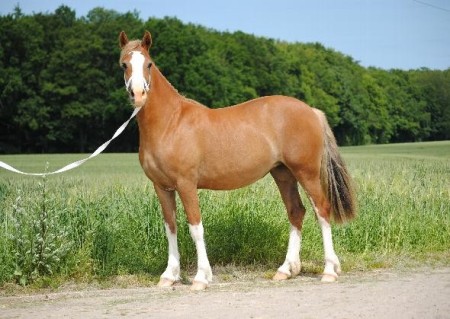 At the mare registration of the 2-year-olds she was awarded the 1a premium and was allowed to carry the title of the most beautiful mare. At the age of 3 she was invited to the elite mare show in Padenstedt and there she also received the 1a premium. She inspires us every day with her great expression, her amiable British manner and her willingness to learn. We hope that she will give us great foals.
Hoeliwr Welsh Cob Foals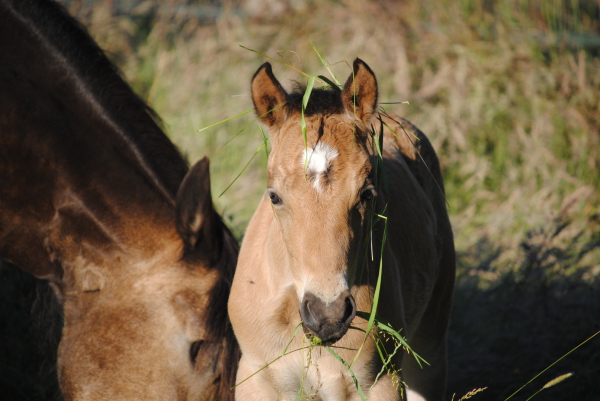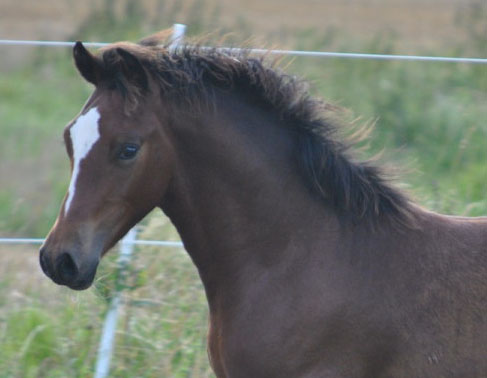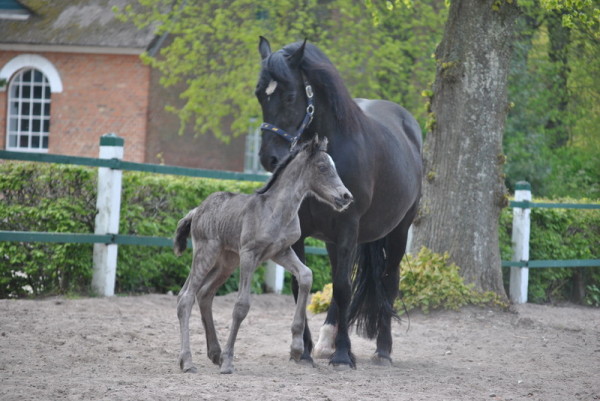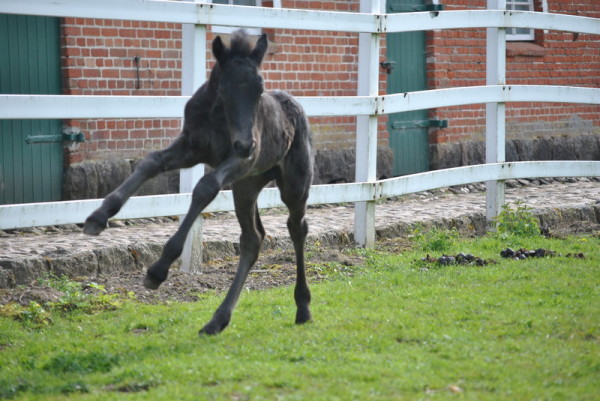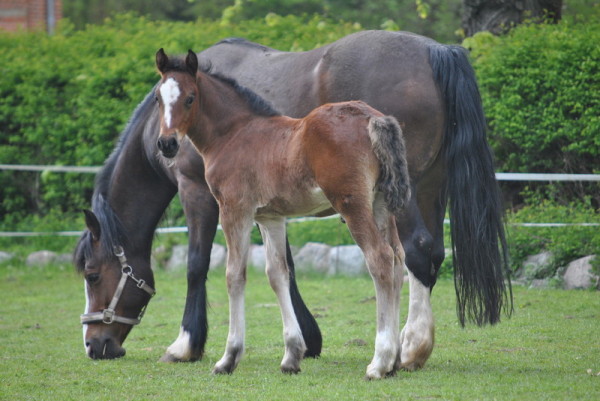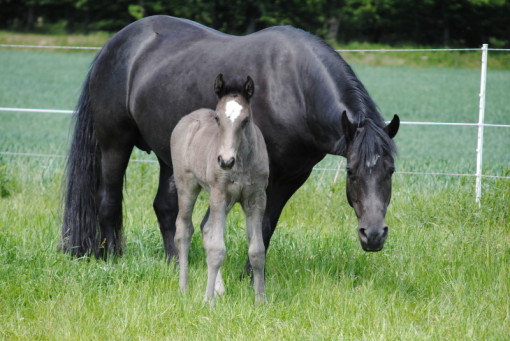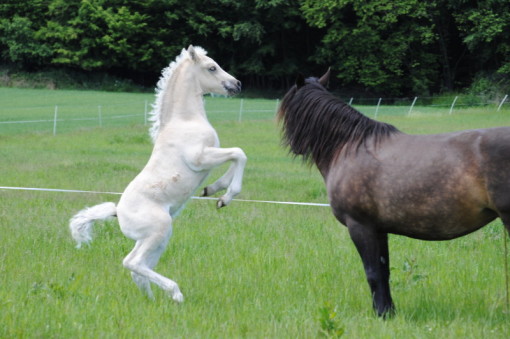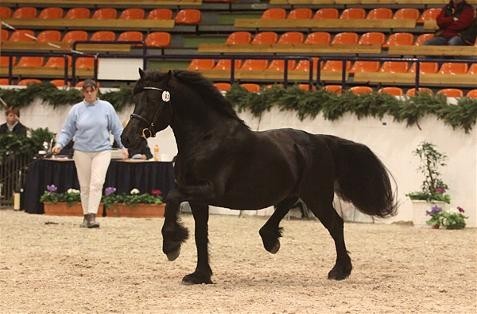 Shekinah Welsh Cobs
Shekinah Welsh Cobs, our farm, is located near Sioux Falls, South Dakota. We are raising Welsh Cobs and Welsh Ponies of Cob Type because we think they are personable and sturdy, with great stamina. We like to go riding with our daughters, each of whom has their favorite Cob to ride. We are also expecting foals in the spring, and hope to help others come to appreciate the Welsh breed. By the way, Welsh Ponies of Cob Type are called Section C and are under 13.2 hands. Welsh Cobs are Section D and are 13.2 hands or over. Cob refers to body type; a sturdy, stocky build. If you have any questions, feel free to contact us and we`ll talk Welsh Cobs!
Shekinah Prairie Feather - Section D filly
Stagecoach Caesar x Flying Colors Gold Star
Born 3/24/04, This filly is priced reasonably for sale, $2300.
E-mail - StanfordRobert@msn.com
Gypsy Cob Horses
We aim to provide a high class service helping you every step of the way to find the perfect gypsy cob.
Also with our up and coming Cremello Stallion bred by coates gypsy horses, our aim is to satisfy the growing demand for the unusual colours such as Cremello`s, Palamino`s, Buckskins and all double dilutes.
And with our new miniature gypsy cob breed from Moulden and Smith lines, we are proud to say that we have a beautiful black 12 hands miniature gypsy cob called "Young Moses" known as the 165 horse bred by Dick Smith out of his old black horse moses. Bred by Andra Moulden, our aim is to carry on the miniature gypsy cob breed with our excellent blood lines and beautiful stock mares.
We are based in west Yorkshire and we can proudly say that we work with the best breeders in the UK. Our aim is breed and provide a wide range of traditional gypsy cobs.
We aim to make our clients 100% satisfied with wat they are about to purchase, We have also established excellent transportation links so we can deliver your horse risk free to any destination of your choice.
NOTE- Not all our horses are listed on our website due to wide range of stock, as we are in the middle of a new breeding program. We are confident that we have your perfect horse in our fields but if we dont we will try our best to help you source the one of you choice.
Please feel free to contact us with any questions regarding the horses for sale or if you have a special request for a certain horse you are looking for we might be able to help you can contact us at INFO@GYPSYCOBHORSES.NET
Website: www.gypsycobhorses.net
Email: info@gypsycobhorses.net
Contact No: UK: 0755 7335 335
USA: 01144 755 7335 335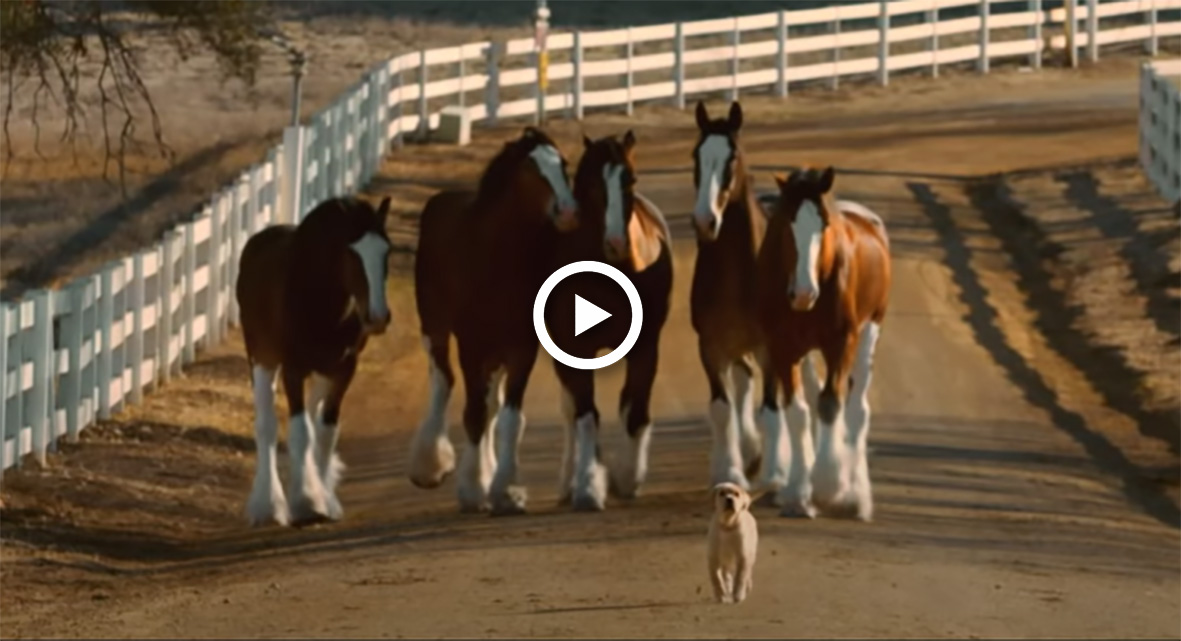 Watch The New Bud Clydesdale Commercial Reunited With Buds, The budweiser are an iconic sight recognised all around the world…
Read More