Andalusian Stallions
Stableexpress is home to an extensive stallion database with Andalusian stallions listed at stud from all around the world, if you have an Andalusian stallion that you would like to feature on Stableexpress, please email us at
Andalusians@stableexpress.com
Colors N Class Stud - Andalusian Stallions
At Colors n Class Stud we give you the opportunity to breed your own colored foal from our magic Perlino stallion Daiquiri Texas Sharpshooter, palimino or bucksin foals to chestnut and bay mares,or if your looking for that unique touch of class the Andalusian stallion Brujo MF is unsurpassed. Both stallions produce very quiet and trainable foals with great freindly natures, who are a pleasure to own and work with.
Phone: 0421358122 / Email: meggabird@gmail.com
Our property is easy to find at 3943 Princes hwy Wombat Creek 15 mins south of Orbost or 25 mins east of Lakes Entrance. East Gippsland Victoria 3888
BRUJO MF
- Pure Andalusian Stallion with bloodlines tracing back to some of Spains finest . This stallion is also a fully registered Australian Stock Horse for those avid stock horse lovers.
DAIQUIRI TEXAS SHARP SHOOTER
- Australian Sport Horse. This stallion will guarantee you the colored foal you have always wanted including Palimino , Bucksin , smokey black and more. Both these magnificent stallions have the rare pearl shine which is passed on to their offspring.

Ph 0439578761 / worldgoround@bigpond.com
Aztec Andalusian Stud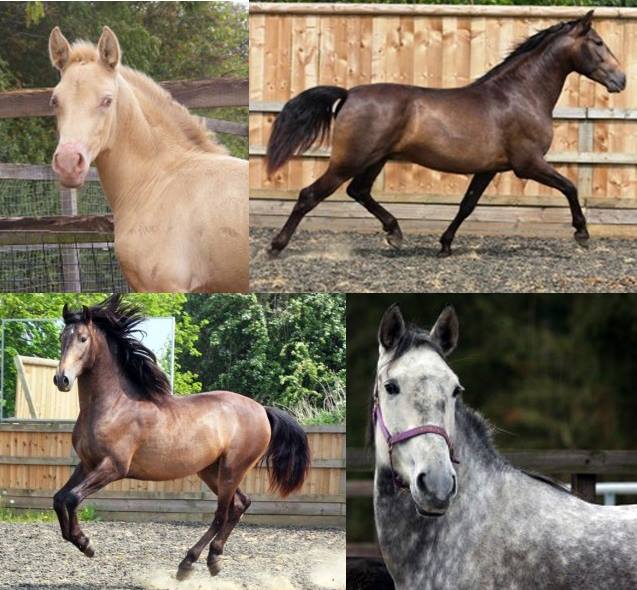 Telephone - 01455 202754 / 07778 005667 / email: aztecstud@tiscali.co.uk
Royal Sporthorses - Proud producer of purebred Andalusian horses of distinction
The FAMOUS and much adored multi-National Champion, BRAVIO... Sire of our own stunning Metallic Copper Bay stallion: ADAGIO de BRAVIO!
purebredandalusianhorses.com
Spanish Andalusian Horses for sale Spain
The purebred Spanish horses for sale, as presented by their owners on the site, are correctly Inscribed and Revised, and registered in the Spanish Stud Book. They are in training with dressage riders up to National Level, and with caring owners.
PRE Dressage and Pleasure stallion ORADOR XVIII Pure Spanish Horse in the UK
PRE Andalusian horse in the UK for sale. Direct from the owner, no intermediaries. Inscribed and Revised Pure Spanish stallion, imported from Spain. Has been to shows. Great to hack out and enjoy.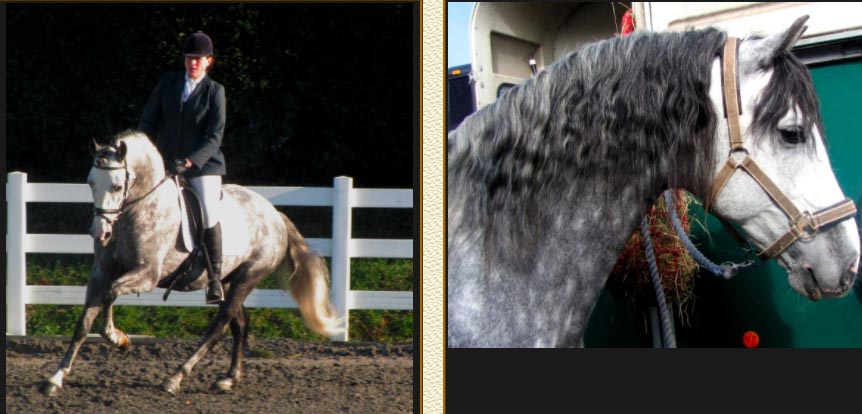 Observations: 15hh, born 2003.
Imported from Spain as a PRE Andalusian horse
In the past 10 months he has been professionally schooled by one of my trainers, and also has been schooled a lot by myself. He has come a long way in his training, and developed a good attitude towards work.
He has been introduced to competitions, and handled the boxing and show atmosphere well. At Addington he received a 2nd place in Novice, and at Patchetts Equestrian he received a 3rd in Prelim.
He is a pleasure to hack, and has hacked out on numerous occasions with other stallions. His feet are in excellent condition and he is a dream with the farrier. He has learnt to respond in a correct manner in his time with me, and he is good to tack up and easy to catch. He is an extremely easy doer and loves his food.
Orador is an intelligent horse who does need to be challenged. He is very much a one person horse who develops a strong bond and thrives off one to one attention, and he is very rewarding. I feel he would need a calm confident rider with some experience.
Breeding and Bloodlines: Father Martinez Boloix, mother CaŮizares.
Spain international code 0034 680 45 80 60
Divo - Andalusian Horse For Sale
Divo is a registered Purebred Spanish gelding with his carta and papers in order.
He has a big talent, not just for jumping. Has done some eventing and has talent for dressage. Divo has just turned 7 years old. He has always been the safest and most reliable horse everywhere he went. Even as a 3 year old, he was an absolute pleasure to go on a trail ride with and relax.
So far this year, he has attended 2 show jumping shows and won both. First one, 100 cm with 71 horses, he came clean and with best time. Second one, the famous Prima Cup, he came first in the first round of 70 horses and also won in the final round of best ten horses, which was raised to 110 cm.
He will keep training and showing until we find him his best home and will slowly be increasing his level.
However, his happiness and safety has always been our top priority and so we will only do what we feel he wants and is up for. He is safe to trail ride, slow, medium or even gallop rides, very reliable.
He has even attended the big battle event here, the Memorial of General Custer, and was the top officer horse carrying flags and leading the hundreds of horses.
He has always been healthy and never had any issues. Easy keeper. He has always gotten the best in terms of care and nutrition.
He is only for sale due to us wanting to do what is best for him as I work all the time. His price has been lowered and does not at all reflect all he could offer, however this is to find him his true home. Home is the most important.
We have his Spanish Carta in hand.
He is located near Prague, in the heart of Europe, and can very easily be transported anywhere. We would help with arranging everything. Serious inquiries only please.
Spain international code 0034 680 45 80 60
DANCING WITH SPANISH STALLIONS; Brambilla Bachmann, liberty work
Watch Brambilla Bachmann working with these talented Spanish Andalusian stallions with this breath-taking display of horsemanship, no tack just a special relationship between Brambilla and her horses. Majestic horses in expressive free motion, amazing video, these stallions have so much pride, strength and beauty.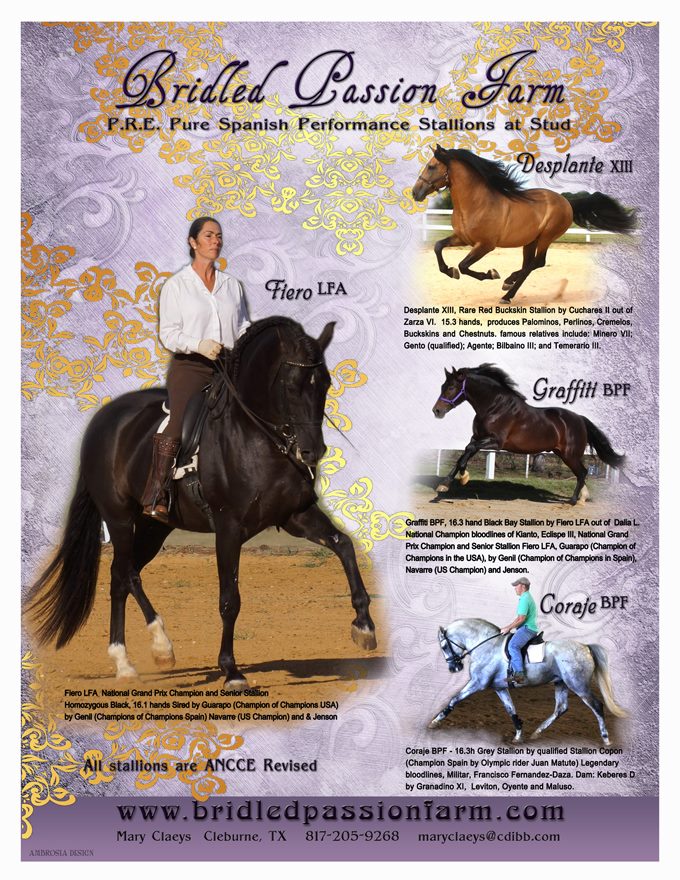 The Spanish Riding School of Vienna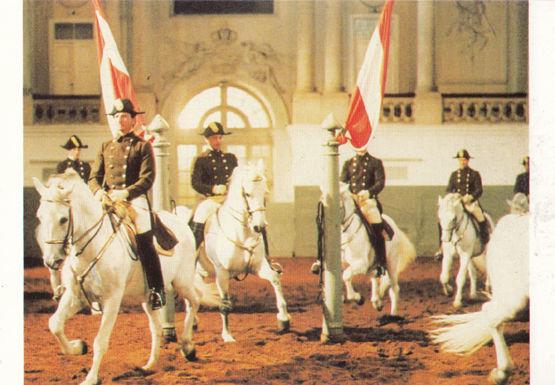 Top Dressage Horses For Sale by Marta Renilla
- +1 713-373-7543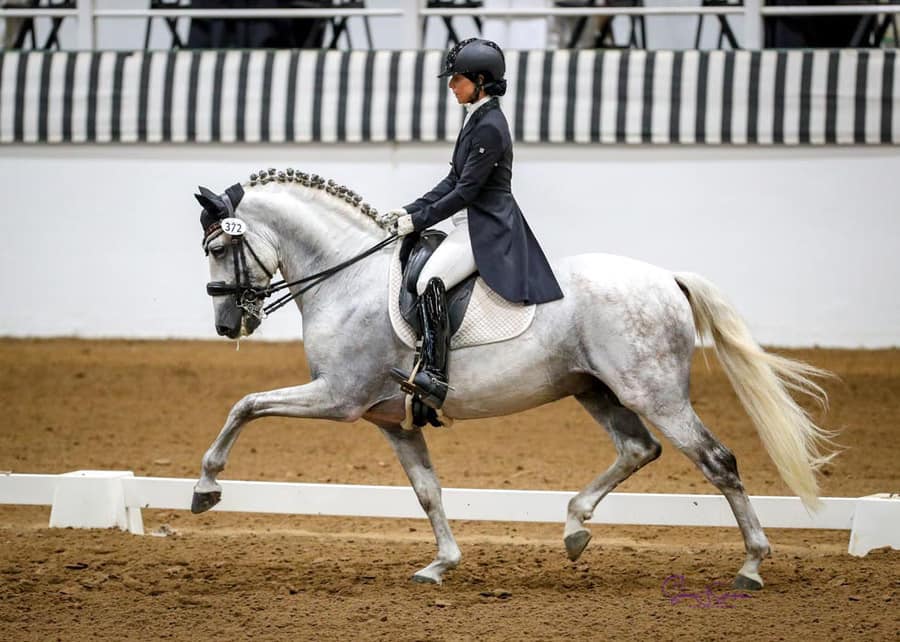 Ailverbrooke Andalusians
- kiesue2004@aol.com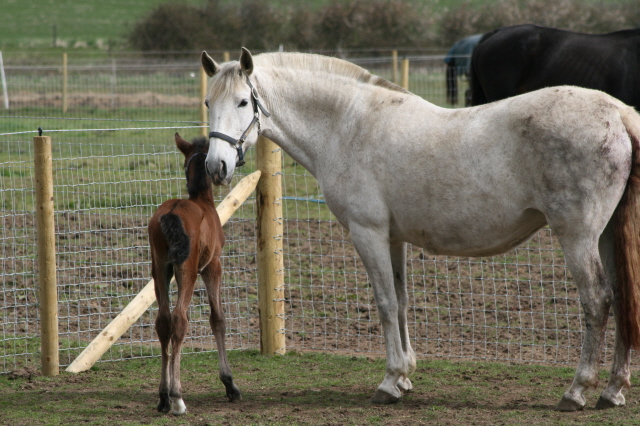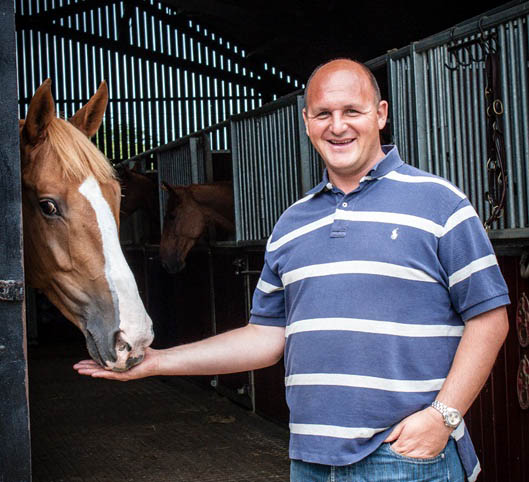 Watch video of John Renwick riding First Love at the Welsh Masters | Essex showjumping rider John Renwick who is husband to international rider Laura Renwick.…
Read More