87-Year-Old Woman With Parkinson`s Gets To Ride Horse For The Last Time
Nelly Jacobs a woman with Parkinson`s disease is left bedridden but thanks some special friends, is able to enjoy her passion of riding horses one more time. A project titled `Hidden Desires` granted Nelly her last wish and arranged for the 87-year-old to visit a stable in the Netherlands. She was placed on a bed carried by two horses and ridden around as she reminisced about her younger days as an equestrian. Nelly was introduced to horse riding when she was nine and has been in love with the animals ever since.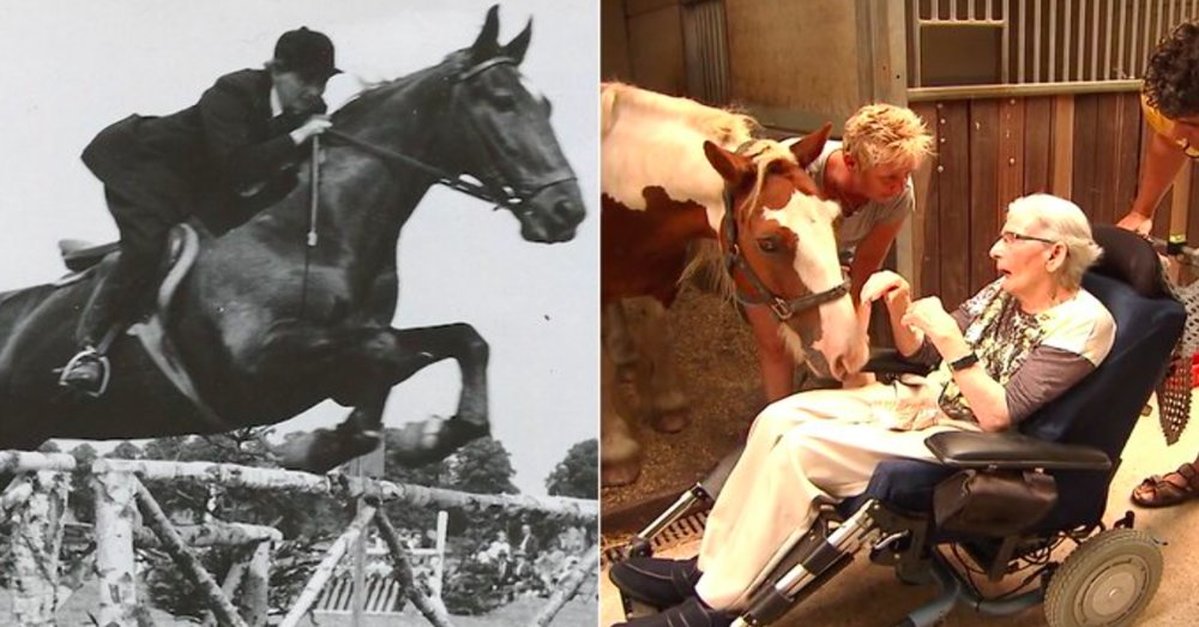 Nelly grew up in Holland and rode to success winning numerous placings and wins in the sport of showjumping, Nelly first started showing signs of suffering from Parkinson at 51 and has gradually deteriated so is now wheelchair bound.
Coloured Thoroughbred Horses - Modern Society