Coloured Thoroughbred Horses - Modern Society
Coloured thoroughbred horses are a rare sight on the race track, but there is an increased desire to introduce the coloured gene into horse racing. Those few coloureds race horses there has been huge interest from race goers, as these new horses take to the track.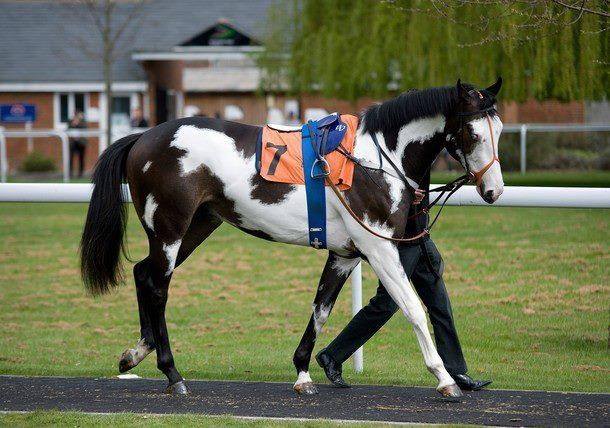 One such colored race horse is Modern Society, this British race horse is a skewbald in colour and made his debut as a two year old at Kempton Park. Modern Society is sired by the US-bred paint coloured thoroughbred I Was Framed, and his dam is the Alzao mare Artzola. Modern Society is only the second coloured horse to make the race track with a new color description needed adding to the registration of race horses in the UK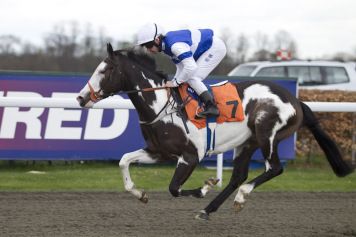 Modern Society was purchased by race horse trainer Andrew Reid for 11,000 Guineas who has trained over 200 race winners. Although Modern Society didnt have a huge impact on the race track with 11 starts and no placings the horse did capture the public`s love and is hopefully one of the front runners of coloured thoroughbreds in the future of the racing.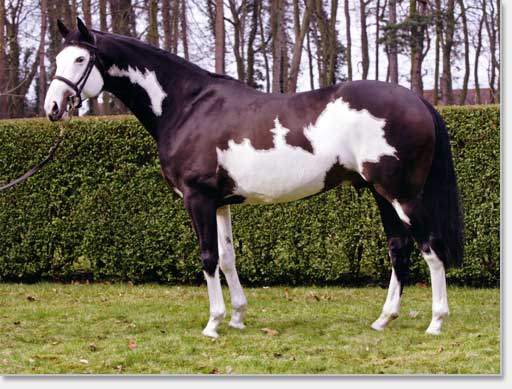 I Was Framed - Sire Of Modern Society
ContentAdvert
Meet Buchiko The Spotted Race Horse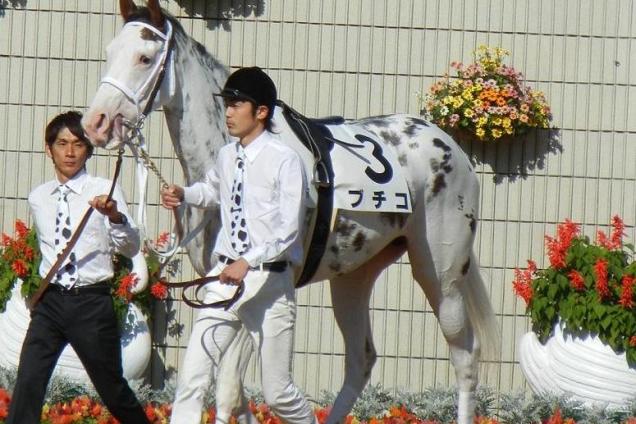 The Godolphin Arabian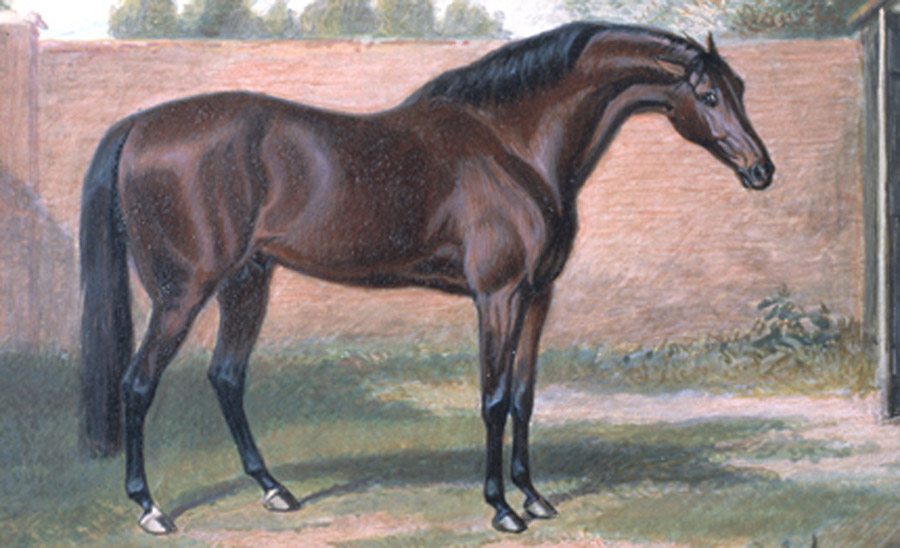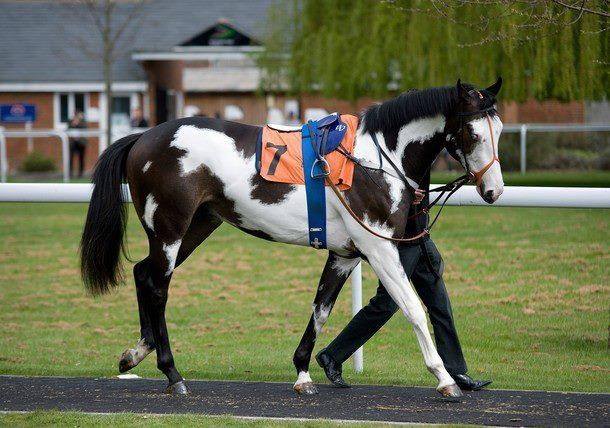 La Joyeuse (Usa)
Thoroughbred horse La Joyeuse (Usa), sired by Northern Dancer
Equine Marketing
- Marketers need to back up all communications and promises, with good old-fashioned customer service. Read inquiries, respond personally, and be ready to refund their money or replace a damaged product, whenever necessary. Email video marketing prospects a chance to see and hear you, before may ever meet you. It puts a personal touch on a commercial marketing strategy.
La Bellissima
La Bellissima sired by Alleged
Horse Marketing
- As an internet marketer, is essential that you establish yourself as an expert in your area of expertise in order to gain more trust and reliability.
Harnessing the universal appeal and reach of video marketing internet portals like You Tube, Vimeo and Meta Cafe and then combining them with our digital Web video production facilities and Get-Convert-Measure strategies enables us to create powerful and effective communication messages - videos for branding, educating, marketing and selling products and services across the Internet in a compelling, convincing manner.
Your Sweetness
Your Sweetness sired by Deputy Minister - THOROUGHBRED
Video Marketing
- A lot of free websites are providing the facility of easy video marketing techniques. Now you don't need to have a formal education of marketing, all you need is a computer with a high speed internet connection, and knowledge of how to upload a video. These things are enough to market your product online. Number of websites can be used as a source of virtual door. These sites are free to use and provide the users with a easy video marketing way.
Uncle Mo
Born 2008, Uncle Mo was a successful race horse who was champion two year old in the USA in 2010 after being undefeated on the track. After an illustrious racing career Uncle Mo was retired to stud in 2012 and has already has a number of winning progeny, including Nyquist winner of the 2016 Kentucky Derby.
Uncle Mo is sired by Indian Charlie out of Playa Maya who is a daughter of Arch.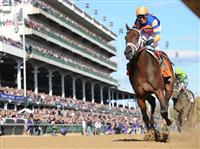 Winterzeit
Winterzeit I is a thoroughbred mare who has produced horses for both the flat and over jumps, progeny on Winterzeit I includes Winter Shuffle and Wolkensturmer.
RCS Electrical
- Electric Gates For Your Stable Yard
Absolute Bargain Lovely TB - Cheshire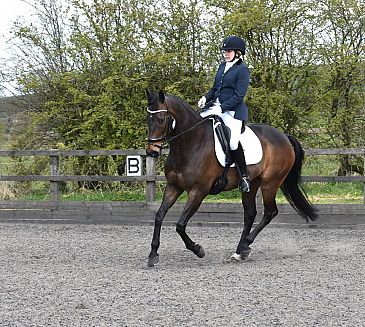 Boston. Boston Court - 16.2hh 11 year old TB gelding. His owner has owned him since he was a 5yo untrained ex racehorse. He has been competing in dressage and recently started his affiliated career at novice level. Well established on the flat with great manners and good paces.
He has won novice championship cups at most of his local venues. Gained 19 points in 7, and qualified for the ROR and Thoroughbred affiliated championships in November. He has been a dressage horse since his retraining however we have popped him over some fences and whilst he is green to jump he has a very honest attitude and makes a lovely shape over a fence.
With a little work on this area he could be a fantastic all rounder for someone. Great to shoe, clip, load vaccinate etc, he hacks out in company at lead or behind and is a really sensible when going round farm rides such as Somerford Park.
CALL : 07769 700768
:- £2,500
Roan Rocket
Roan Rocket is a thoroughbred stallion born in 1961, sired by Buisson Ardent out of the mare Farandole who is a daughter of Deux-Pour-Cent.
RCS Electrical
- CCTV For Your Home & Stable Yard
Azucar
Azucar is an American race horse born in 2009 sired by Illegal Runaway, owned by Jose Salazar and trained by Jonathan Castaneda.
Tourbillon
Tourbillon (1928–1954) was a French Thoroughbred racehorse and Champion sire.
Tourbillon was bred and raced by one of France`s most prominent horsemen, Marcel Boussac. Tourbillon was sired by Ksar, a back-to-back winner of the Prix de l`Arc de Triomphe and Leading sire in France in 1931 whose own sire, Bruleur, won the 1913 Grand Prix de Paris and was the Leading sire in France in 1921, 1924, and 1929. Tourbillon`s dam, Durban, was an outstanding runner who won several top races in France which are now Group One events. Damsire, Durbar won England`s Epsom Derby in 1914.
Tourbillon was a winner of the Prix du Jockey Club at three, and the Prix Lupin at age three.
Compromise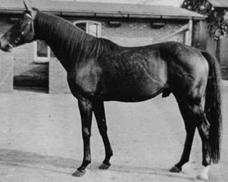 My Charmer
My Charmer is an American thoroughbred sired by the stallion Charmer out of the mare Fair Charmer who is a daughter of Jet Action. On the track My Charmer won $34,000 on the track, but it is as a broodmare My Charmer really become a household name with 11 foals she bred numerous winners, best known of her offspring is the triple crown winner Seatle Slew.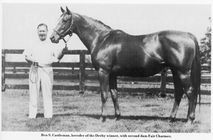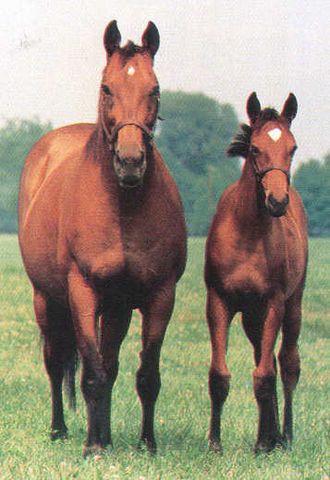 - Race Horse Broodmare American Thoroughbred Broodmare
Kutman
Kutman sired by Seattle Slew (THOROUGHBRED)
Benefits of online video marketing:-
1.Easy Access to Your Audience: – By listing your online videos on sites such as you tube or Google Video and with smart use of relevant keyword tags you have access to a huge audience. It has never been easier or cheaper to create effective video marketing online to promote your business, church or non-profit organization.
2.To Get Your Message Viewed: – It seems that the average person on the web has the attention span of entertaining facts. Video on the other hand is quick and easy to watch and is seen as entertainment, not effort.
3.Super SEO (Search Engine Optimization) Friendly:-You would be delighted to know that major search engines including Google, Yahoo and Bing just love videos. However, videos are super SEO friendly and as an internet marketer, you should utilize this extraordinary facility in no time by creating videos.
4.Accessible Anywhere At Any Time: - Your audiences can access your videos from any part of the world. It simply helps you connect your audiences with your products and services easily. , they can watch your uploaded videos at any time anywhere.
Compromise xx
Compromise xx is a thoroughbred stallion used to help create the modern warmblood sport horses of today, Compromise xx is the sire of Lucky Boy xx a bloodline that can be found in many of the worlds leading show jumping horses. Compromise xx is a son of Nearco xx out of the mare Idealist xx who is a daughter of Owen Tudor xx.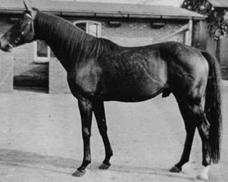 Divine Proportions
Like a shooting star, Divine Proportions has gone through the history of horse racing, splashing it with class and tenacity. Early, she won the Marcel Boussac Prize and the Morny Prize at the age of 2, setting the stage for her future ascent. In 2005, she won the Poule d`Essai without a shot and then won the Prix de Diane by three lengths, her first try over such a long distance. Divine Proportions is simply the star of the tracks, driven by his trainer Pascal Bary, his jockey Christophe-Patrice Lemaire and the Niarchos family. She is injured in the Prix Jacques le Marois but, proud to the end, she still takes the 4th place and then withdraws. Sacred best filly at 2 and 3 years old, she had to keep up with her grandmother Miesque, winner of 10 Group I, and her father Kingmambo,