Wrexham Veterinary Care - Horse Vets
Our Equine Veterinary Service provides care to horses across North Wales, Cheshire and Shropshire.
We pride ourselves on being professional, caring vets providing a service individually tailored to the needs our clients. We provide services to a wide range of clients from pleasure horses to professional yards.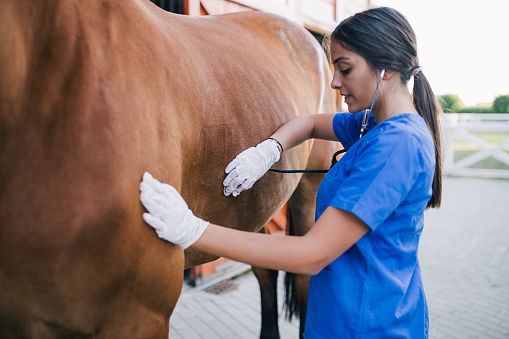 Mark Andrews is the partner in charge of the equine side and brings extensive experience in equine medicine and surgery from having worked both in Cheshire and for Europe`s foremost equine hospital in Newmarket
Part of providing high quality care is allowing access to the advances in medical technology – that's why we invest in technology – to give you the best in veterinary care and convenience. We are equipped to offer ultrasound, x rays and endoscopy at your stables and were the first practice in the UK to be able to offer our clients the outstanding benefit of the UNO digital x ray system – superb quality x rays that immediately produce an image - often allowing us to diagnose and treat your horse in one visit.
We offer full diagnostic, medical and reproductive veterinary services to a wide range of clients. Our services include artificial insemination, castrations, dentistry, endoscopy, insurance work, lameness work ups, poor performance investigations, ultrasonography, radiography, vaccinations and vettings.
We believe that animals deserve access to great veterinary care, that's why we have priced our charges sensibly, fairly and transparently. For further information or to book a visit please contact the practice.
The Matt House, 31 Caia Road, Wrexham, LL13 8DS