Warmblood Horses
Warmblood horses are a modern breed that combines the temperament of the traditional European work horses with the athleticism of thoroughbreds and other hot blooded horses. Below you can look at some great examples of warmblood horses.
Sir Donnerhall - Grand Prix Dressage Stallion standing at Paul Schocomhle
- Warmblood Horses
Warmblood horses dominate the dressage with the vast majority of dressage horses competing at the highest level being classified as warmbloods, below is a picture of Sir Donnerhall one of Europe`s leading dressage stallions,
click here for more information an to watch a video of Donnerhall in action.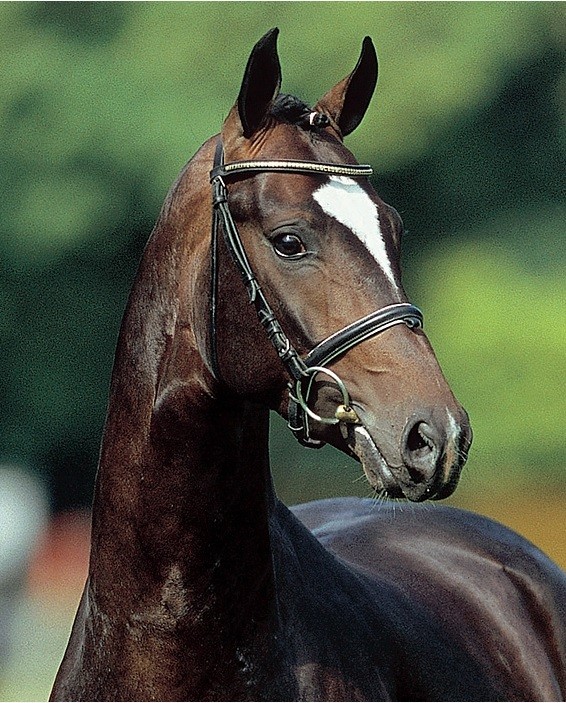 Whisper In The Wind (Showjumping Stallion)
- Warmblood Horses
Based in Birmingham in the UK Whisper In The Wind is a warmblood showjumping stallion with winnings over Ł40,000 Below you can see a picture of Whisper In The Wind competing at the world young horse championships at Zangersheide stud, a competition that show cases many of the worlds most exciting young showjumping horses
click here to watch Whisper In The Wind in winning form at the Horse of the year show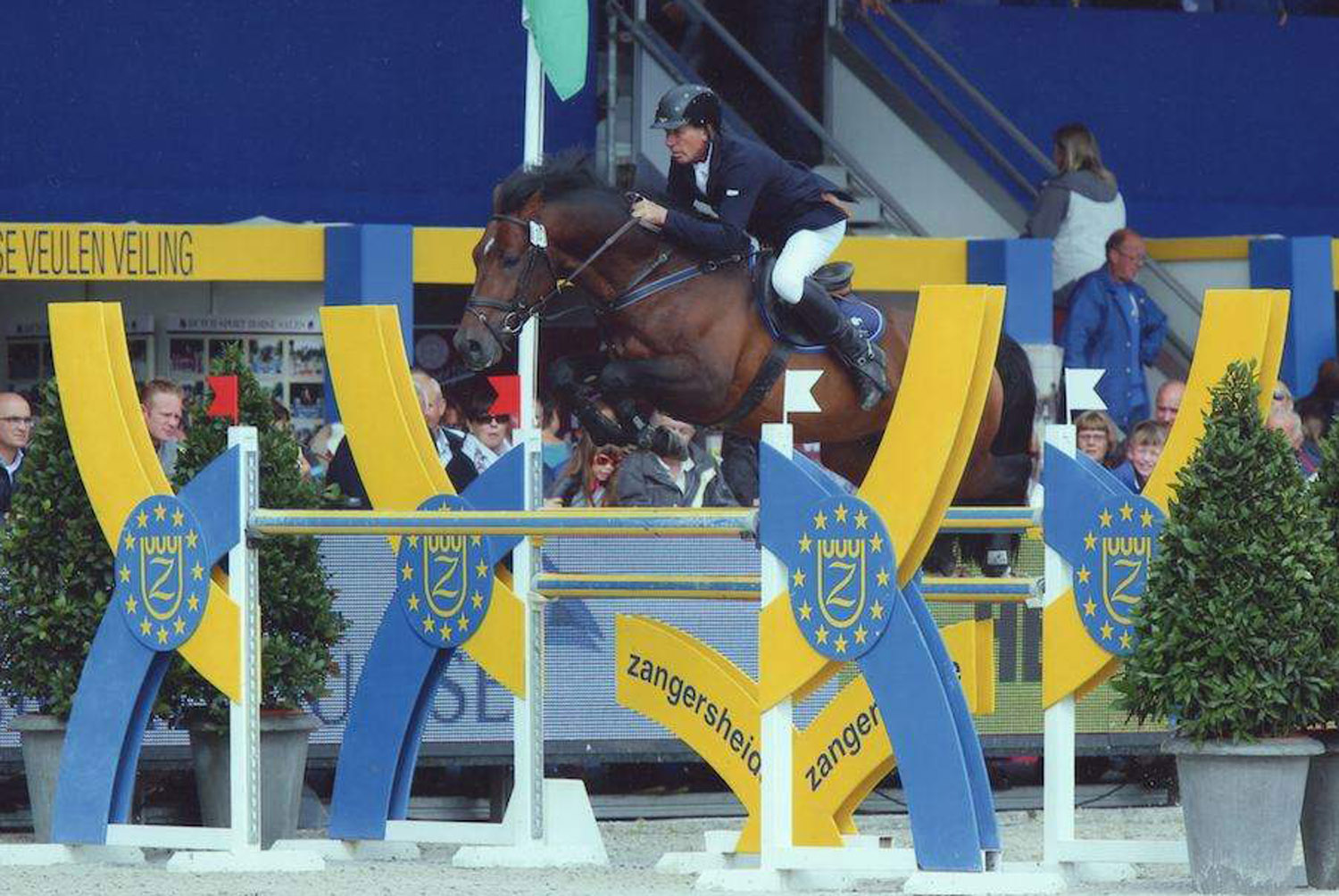 Nimmerdor KWPN Warmblood Stallion
- Warmblood Horses
The KWPN stud book is the breeding association for warmblood horses in Holland, Dutch warmbloods are recognised as one of the worlds top sport horses, below you can see a picture of the great KWPN breeding stallion Nimmerdor.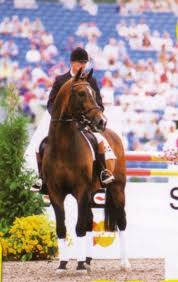 Coloured Warmblood Stallion - Fernando
- Warmblood Horses
Most warmblood horses are solid coloured, here is a coloured jumping stallion High Offley Fernando, sired by the great showjumping stallion Kannan with a maternal line of Samber who was the first coloured stallion approved by the KWPN Dutch warmblood breeding association.
Watch a video of High Offley Fernando in action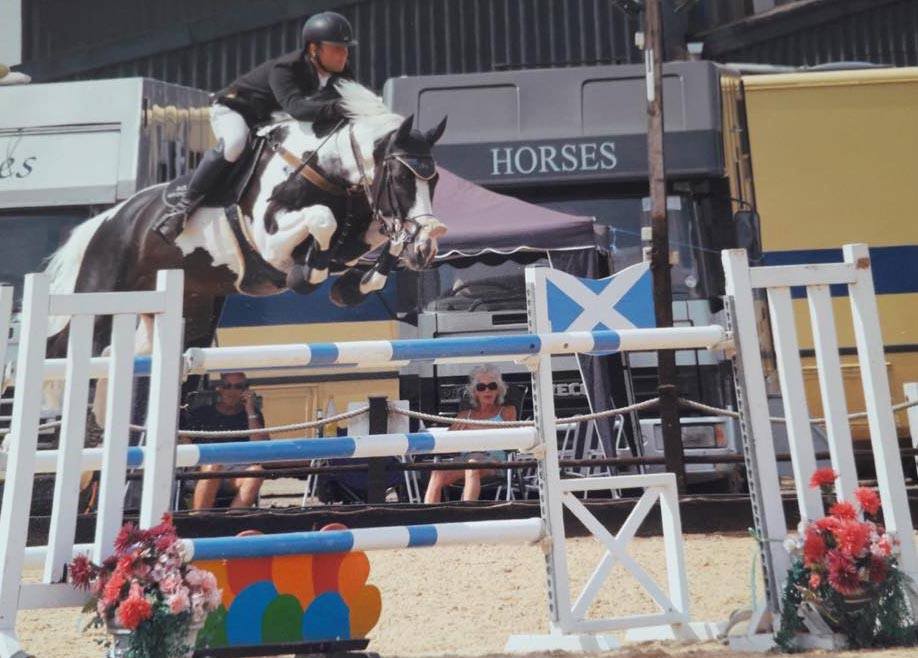 Cassini I - Holstein Stallion
- Warmblood Horses
The holstein breeding association is the society for German warmblood horse breeders, below you can see a picture of the influential German warmblood stallion Cassini I who was successful showjumper with Franke Sloothak and has sired so many excellent sport horses.
Watch video of Cassini I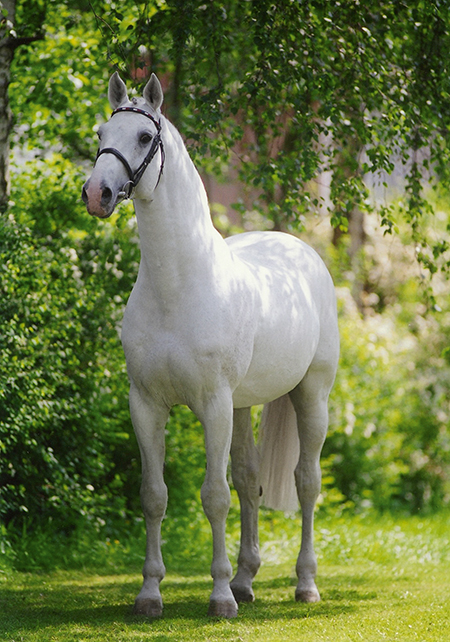 Warmblood Foals For Sale at Euro Sport Horse
- Warmblood Horses
Euro Sport Horse is a UK based stud farm and breeder of warmblood horses, progeny from Euro Sport Horses breeding program can be seen competing at the top levels of the sport of showjumping all around the world, for more information on horses currently available at Euro Sport Horse, please call
07968 161133
or email
h.vanheyningen@gmail.com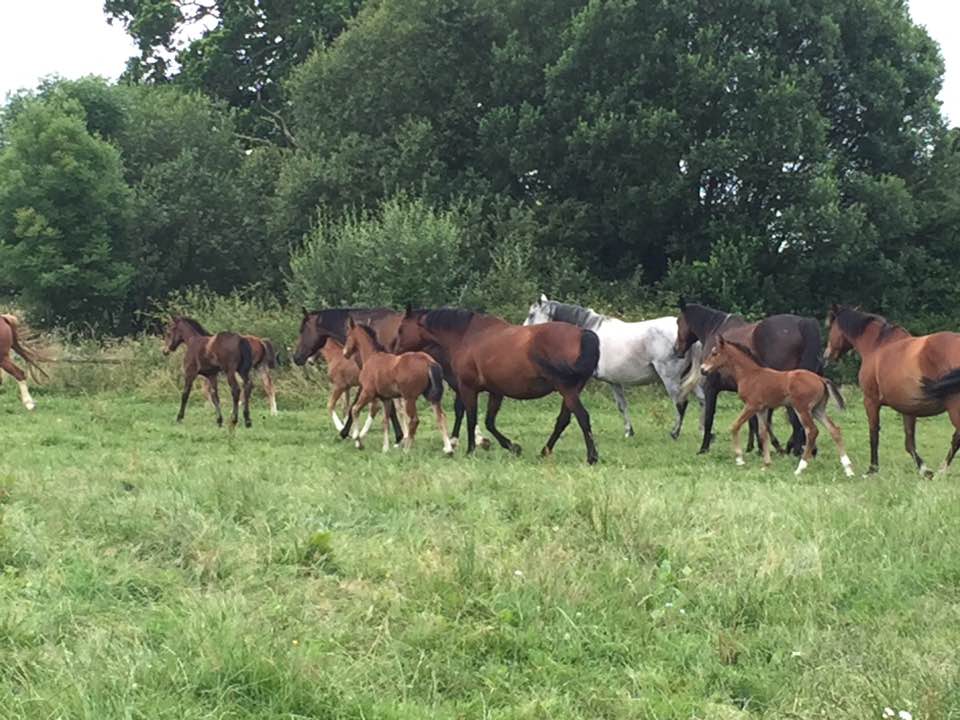 Tiziano and Jessica Springsteen - Warmblood Horses
Just as in Europe, in the USA warmblood horses are the dominant choice for competition horses, and with advances in Artificial Insemination you find that stallions are becoming popular for breeding globally. Below you can see a picture of American showjumper Jessica Springsteen with her horse Tiziano (sired by Hors la Loi II, French Warmblood)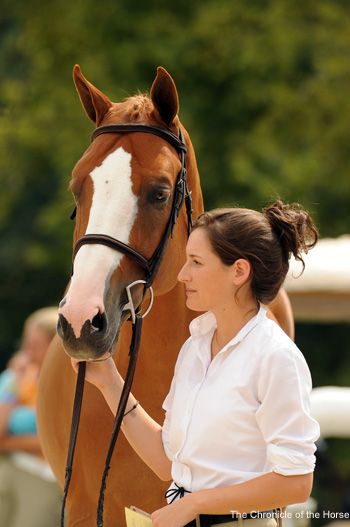 Le Tot De Semelly - Warmblood Horses
A selle francais (French Warmblood) stallion Le Tot De Semelly is one of the worlds leading sires of competition horses, progeny of Le Tot De Semelly include Diamont de Semelly winner of the gold at the world equestrian games as part of the French national team.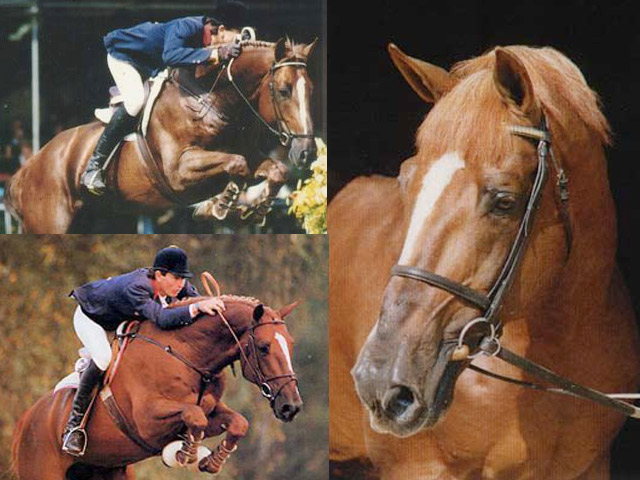 Sam & Michael Jung - Warmblood Horses
Eventing is one equestrian sport that have a higher percentage of thoroughbred blood in the warmblood horses that compete in the sport, below is Sam Olympic gold medal winner with German rider Michael Jung. Sam is a three quarter thoroughbred sired by Stan The Man xx, but still technically a warmblood sport horse.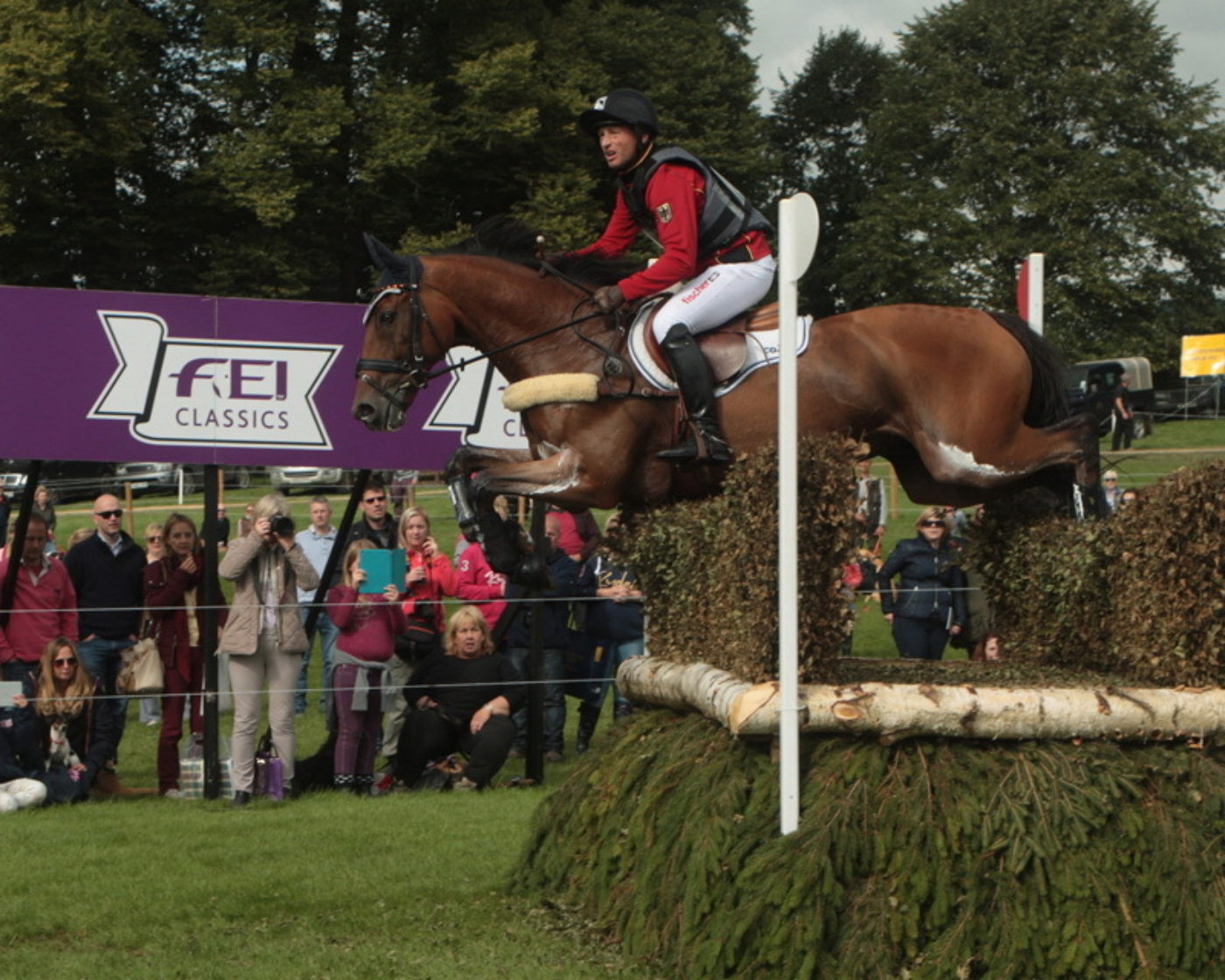 Piaff & Liselott Linsenhoff - 1972 Olympic Gold Medal Winner - Warmblood Horses
Warmblood horses have been the choice of top competition riders for decades Piaff is a Swedish warmblood, who won gold in Munich.
Watch video of Piaff in action.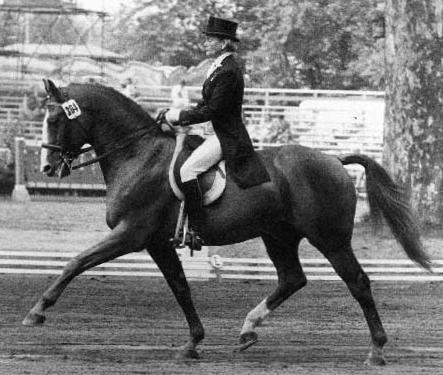 Zangersheide Stud
- Warmblood Horses
As breeding has advanced new stud yards have come to the fore dedicted to breeding warmblood for competition purposes. One such stud farm is Zangersheide Stud, home of many proven jumping stallions, they also host the world young horse championships and offer stallion gradings and young horse auctions.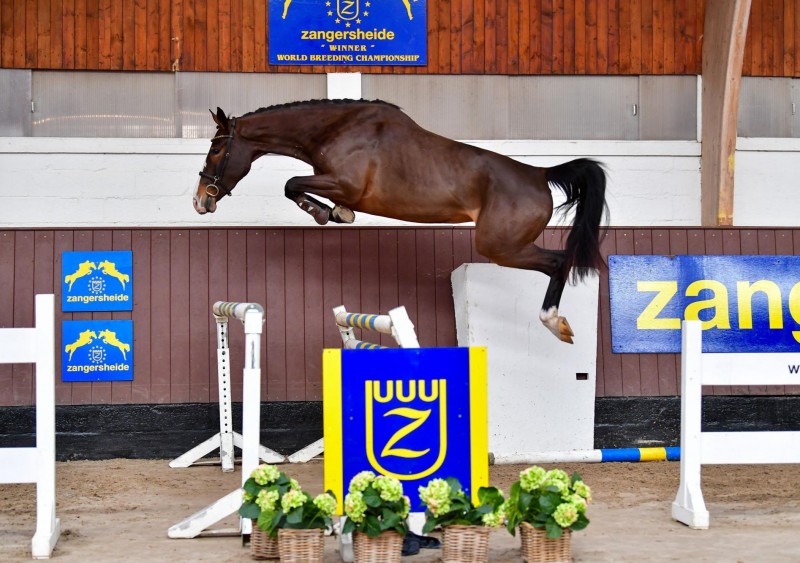 Belgian Warmblood Darco
- Warmblood Horses
Competed by Ludo Philippaerts, Darco really put Belgium horse breeding on the world map, his progeny ranked Darco in the world breeding rankings with offspring that includes Parco, Otterongo and many others.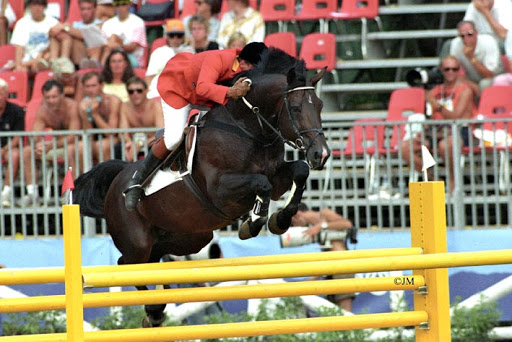 Danish Warmblood Foals
- Warmblood Horses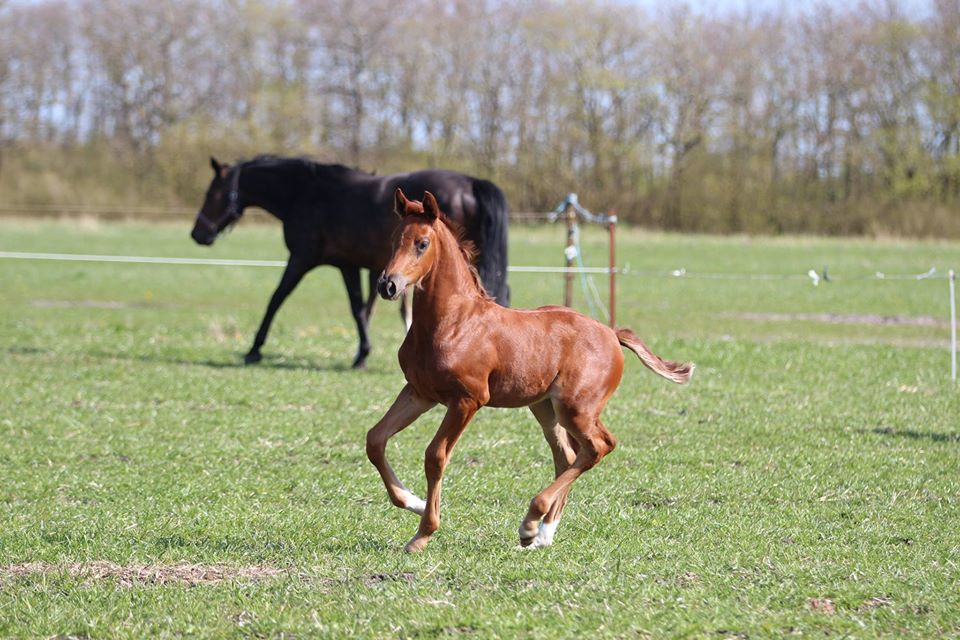 Callaho Warmblood Sport Horses - Callaho Larimo SOLD for R210 000
- Warmblood Horses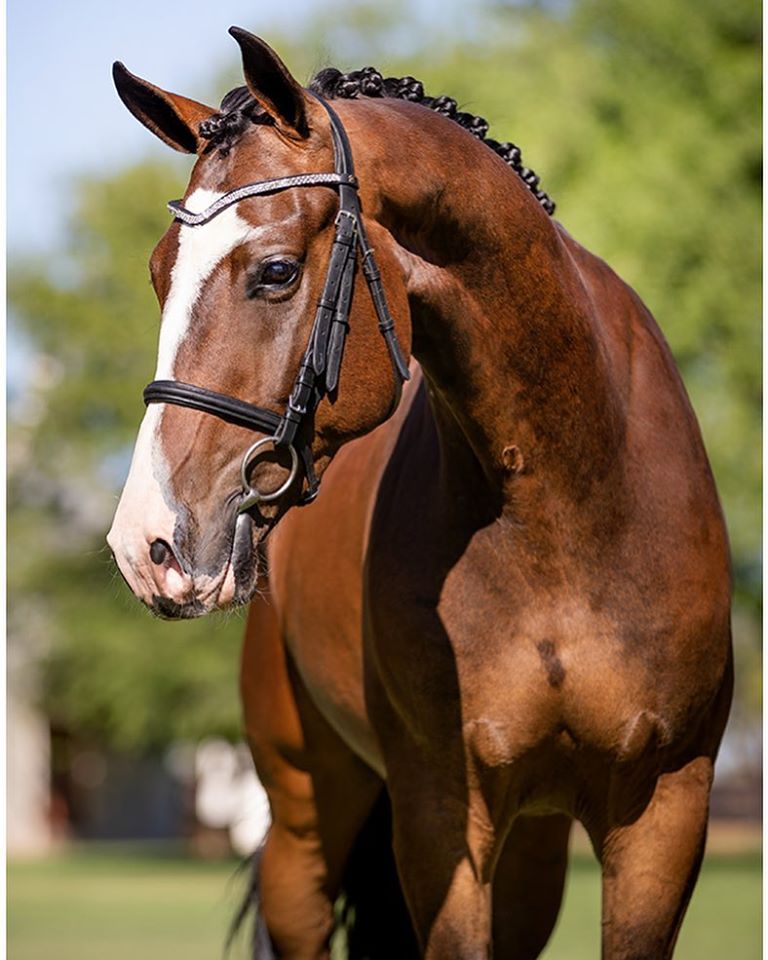 Warmblood Stallions of North America, Hilken`s Go For Gold - Imported
- Warmblood Horses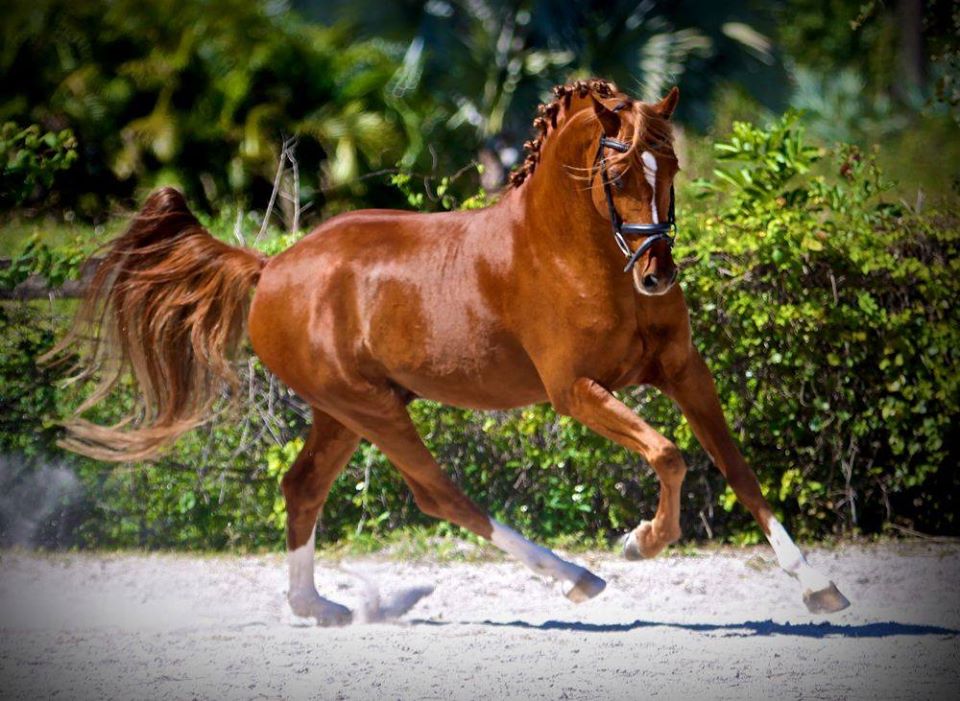 Also find warmblood horses for sale from around the UK, Europe, USA and the rest of the world.
Wamblood Horses For Sale
High Offley Stud is a UK breeder of warmblood horses, combing some of of Europes leading bloodlines from the variety of different warmblood breeding associations that includes German (Holstein, Oldenburg, Hanoverian), French (Selle Francais), Dutch (KWPN) and Belgium (BWP, Zangersheide). For more information please email us at highoffleystud@yahoo.co.uk. High Offley Stud have horses for sale from foals through to international sport horses.