Cassini I
International breeding stallion Cassini I is one of the most successful Holstein stallions of all time, sired by Capitol I out of the mare Wisma who is a daughter of Caletto II, As a sire Cassini I has bred many outstanding progeny, notable offspring includes Eurocommerce Berlin, Cumano, Cheers Cassino and many many others. Below you can watch a video of Cassini I in action
Cassini I is the son of Capitol I, one of the greatest Holsteiner showjumping sires and father of forty approved stallions. Capitol I was richly endowed with the heritage of two great Thoroughbred descendants of the Bay Ronald line - Cottage Son xx and Manometer xx, and also carried a double cross of the influential Anglo-Arab, Ramzes. With a phenomenal breeding index of 182, he headed the FN young jumping stallion ratings. Capitol`s dam, Folia, showed great jumping potential herself, and also produced the licensed stallions Latus I and II, as well as Capitol II, and famous daughters U-Capitola (dam of Lord Capitol from Lord and Quite Capitol from Quidam de Revel).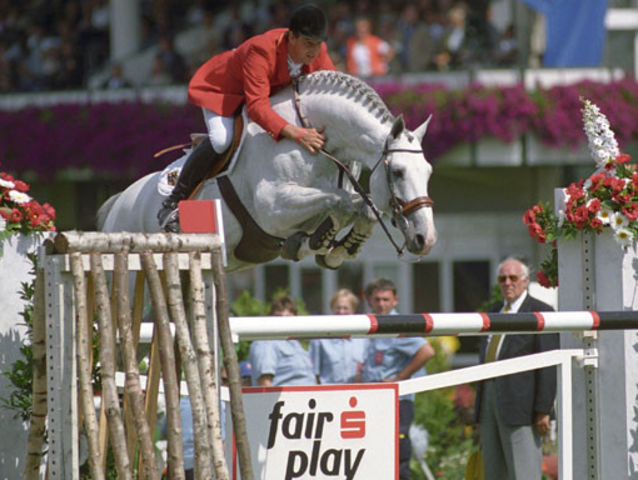 Cassini I`s dam is by the highly successful sire Caletto II, and despite only standing for four short seasons, Caletto II is shaping up to be the most important son of the jumping supersire, Cor de la Bryere. In the WBCSH top fifty rankings for 1991-2000, Caletto II ranks 16th thanks to the jumping efforts of 14 progeny - the most highly ranked being Operette La Silla and Olympic medalist Classic Touch (who incidentally descends from the same mother line as Cassio III, that of Stamm 4025). Caletto II was a sensation right from the start and was acclaimed Champion of his stallion licensing in 1980 - he was considered the perfect Holsteiner type. He also showed wonderful jumping technique, and later proved this in the showjumping ring with Herbert Bloeker.
ContentAdvert
Cassini I has been at least as successful in breeding, with a series of offspring active in the international sport such as Ingmar, Eurocommerce Berlin, Coco, Cavalor Cumano, Carino and Olympic. Cassini I is a highly sought-after sire of performance horses throughout Europe and the entire world; His offspring are in great demand and have proven themselves many times over in the toughest competitive arenas.
Cassio III
Cassio III is a stunning grey Holsteiner stallion by the world renowned show jumping progenitor Cassini I. Cassio III comes from a very strong dam line, Nena I is by the great dual purpose stallion Coriander and descends from stamm 4025 which is probably most famous for Ludger Beerbaum`s individual gold medallist Classic Touch at the 1992 Barcelona Olympics. Cassini I has produced some of the worlds best show jumping horses to date including the very popular stallions Cavalor Cumano & Eurocommerce Berlin.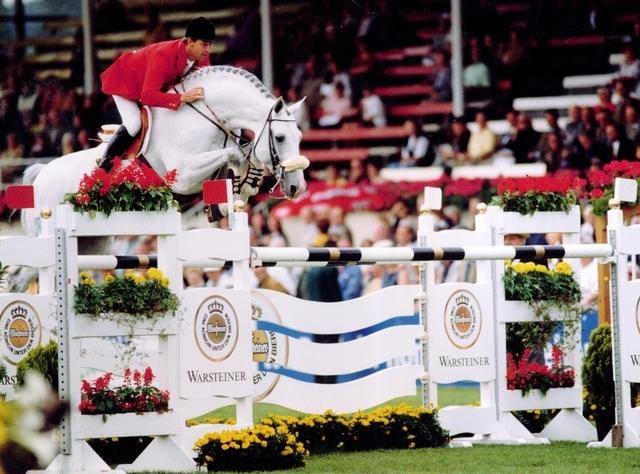 "Caitano" is a stallion by Cassini II, in 2012 he was selected to be on the Future Talent Squad, training with the National Coach for international competition. He is sired by Cassini II, by Capitol I with the sire line 3389. Cassini II offspring have had huge amount of success in sport. All of Cassini II offspring excel not only as a result of their jumping ability but also their good rideability. Caitano has an impressive jump and a wonderful temperament suitable for both warmblood and thoroughbred mares.
Watch footage of Michael Whitaker riding Cassionato at the 2016 Rio Olympics, Cassionato is a son of Cassini I.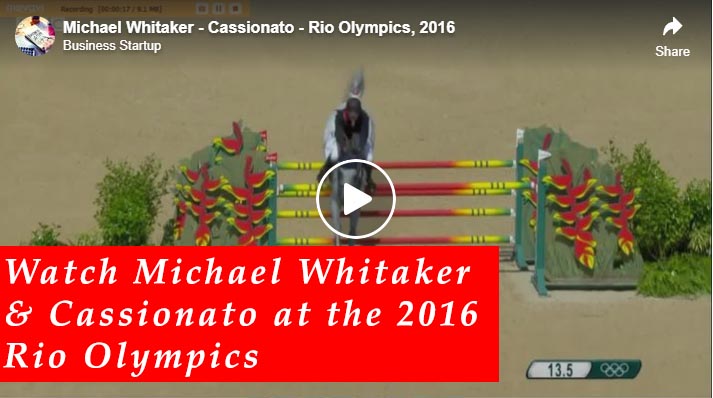 Franke Sloothaak & Cassini I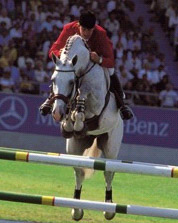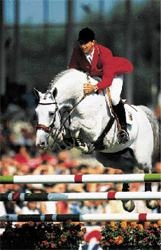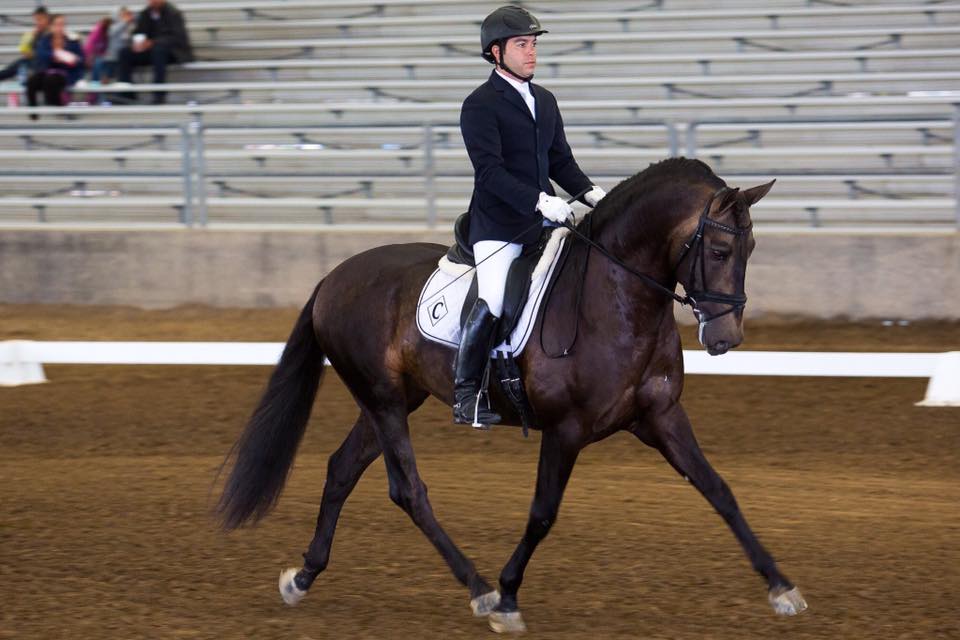 Yassine El Ouahhaby - Spain - Dressage Rider / Horses competed by Yassine El Ouahhaby include Escritor De Ymas Ii & Quelidona De Ymas…
Read More
Hofgut Liederbach's Ingmar
Cassini I x -, -
Hyazinthe I
Cassini I x Prism, -
Kadena R
Cassini I x -, -
Lotus Elise
Cassini I x -, -
Azul Prom
Azul Prom is a showjumper sired by Cassini I out of the mare Nienburg who is a daughter of Fra Diavolo. Born in 1994 Azul Prom is registered with the Holsteing breeding association, Azul Prom was a succesful show jumping horses and competed up to 1.60m classes
Olympic Z
Olympic Z is sired by Cassini I out of the mare Celine II who is a daughter of Calvados II. Olympic Z is registered with the Holsteiner studbook, born in 1996.
Morten Gram
Morten Gram - denmark
Morten Gram Horses
Come Well
---
Morten Gram Competition Results
46 - Sachendorf , Grand Prix - 09/05/2004 - Come Well
---
Cabrio
Cabrio Z (Cassini I x Calato), international showjumper stallion -
Popcorn
Popcorn is a sport horse sired by Cassini I, we have very little information on Popcorn, we need help from you our visitors to help grow and expand our database please email us at info@stableexpress.com if you would like to become a stableexpress editor.
Evli Popocorn
Evli Popocorn, sired by Cassini I, we need more information to expand out horse rider database, please email us at info@stableexpress.com to contribute to our horse pedigree database
Notre Dame
Sired by Cassini I, Notre Dame is a jumping mare who competed in 1.60m competitions with Italian rider Roberto Arioldi. Notre Dame has had a few offspring these include Sinessa (sired by Lux Z), Don Perron (sired by Denzel VT Meulenhof) and Vingino sired by Voltaire and competes internationally.
Operetta
Showjumping horse Operetta, sired by Cassini I, we need additional information on Operetta, please send info to horsedatabase@stableexpress.com