The Waikato Veterinary Equine Centre (New Zealand Veterinary Association Accredited BEST PRACTICE)
We are dedicated to providing you with the most up-to-date and appropriate care for your horses. Providing you with the highest quality veterinary services, proven experience alongside trusted advice and support to owners and trainers.
The Waikato Veterinary Equine Centre (New Zealand Veterinary Association Accredited BESTPRACTICE) is led by a highly skilled and experienced team of equine veterinarians, assisted by a team of qualified equine veterinary nurses.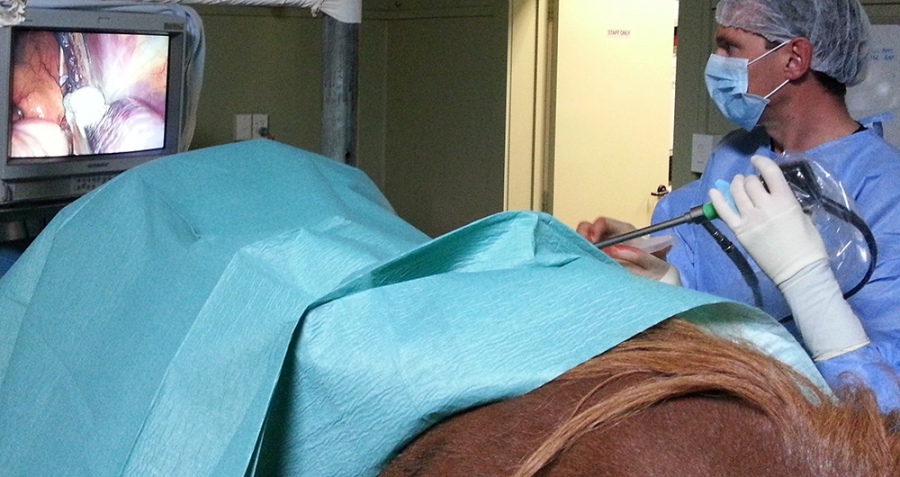 Address:Waikato Equine Veterinary Services, 11 Pickering Road, RD 1 Cambridge 3493, Email: admin@wevc.co.nz Phone: (07) 827 5570
Dr Douglas Black BVMS, MACVSc
Douglas graduated from Glasgow University Veterinary School in 1983. He spent his first two years in mixed practice in North Yorkshire, then after six months locum work around London in 1985, he then spent 12 months in equine practice in Eastern Australia. Doug crossed the ditch in 1986 to join the Hamilton Veterinary Services team where he has practiced since. He became a partner in 1992, and shortly after completed his exams for membership of the Australian College of Veterinary Scientists. Doug has been a member of the NZB Endoscopy Panel since its inception in the early 1990s and has served two terms on the NZEVA. His professional interests include poor performance in young racing thoroughbreds, as part of generalised track work, as well as breeding and yearling sales work. Outside of his professional life he enjoys travel, golf, fine food and wine ( who doesn`t ?!)
Dr Noel Power MVB
Noel qualified as a veterinary surgeon in Dublin and worked in mixed practice in North Ireland before moving to New Zealand and working at a Te Awamutu dairy and equine practice. He then spent five years in the UK working solely with horses, including three years at an equine surgical referral centre, before returning to New Zealand in 2003 to join Hamilton Veterinary Services. His areas of interest include medicine, lameness, dentistry and reproduction, and he has a particular interest in the horse`s foot. Noel enjoys the great outdoors and takes every and any opportunity to fish and hunt. He`s a DIY and gardening enthusiast.
Dr Alec Jorgensen BVSc Cert EP
Alec trained and graduated in Bristol, U.K in 1998. Initially working in first opinion practice he then completed an equine internship at the Liphook Equine Hospital, UK. Subsequently he spent 4 four years working in the U.S.A at the University of Pennsylvania, completing a residency programme and obtaining a Certificate in Equine Practice from the Royal College of Veterinary Surgeons and becoming a Diplomat of the American Board of Veterinary Practitioners (Equine Specialty).
Alec joined Hamilton Veterinary Services Equine Clinic in 2005. His primary interests are lameness, diagnostic imaging and sports medicine. Pre-purchase and sales work for both racehorses and sport horses is a large portion of his clinical work. He gets a great deal of satisfaction from his work with competition horses, (eventers, dressage and show jumpers) and in 2012 and 2013 was the team vet for the New Zealand Trans-Tasman Eventing Team. Outside of work, Alec finds any excuse he can to be outside with his young family. This is all the better if there is a fishing rod and water involved!
Kate Dingemans Equine Anesthetist
Originally from Cambridge, Kate graduated from Massey University in 1992. After two years of mixed practice in the Rangitikei, she headed to the UK to be based in Lambourn for several years, before undertaking an internship at Rossdale and Partners, Newmarket. After marrying Bruno and starting a family, they spent a further two years in Shropshire before heading back to NZ permanently in 2002. Kate started working part-time in 2005 and has worked solely as anesthetist since the Equine Hospital opened in 2007. She began working for WEVC as anesthetist in July 2013.
Craig Stalker, BVSc Massey
Craig was born and raised on a sheep and beef farm in Southland, where his parents are also involved in thoroughbred racing.Craig graduated from Massey University before starting at a mixed practice in the Wairarapa early 2009. In early 2011 he travelled to the UK where he practiced at a large equine practice until December 2012Craig then spent time helping to establish and build up the equine side of a large, mixed animal practice in Victoria, Australia, before joining the team at Hamilton Vets .
Dr Greg Quinn BVSc, Cert ES, Dip ECVS
Registered Specialist in Equine Surgery A Massey University graduate, Greg worked in mixed practice in Hawke`s Bay before heading to the UK. There, he worked in a referral equine practice, then took up a residency in Equine Surgery at the University of Bristol. He gained specialist qualifications in equine surgery, completing a Royal College certificate in soft tissue surgery and later gaining his 'boards` by passing a Diploma in Surgery from the European College of Veterinary Surgeons.
After a short spell in a racing practice in Melbourne, Greg returned to the UK to work in referral hospitals. Greg`s special interests and expertise are in minimally invasive surgical techniques (arthroscopy and laparoscopy), airway and sinus surgery, wound management and specialist dental surgery.
He returned to New Zealand to take up a surgical position at Hamilton Veterinary Services and to enjoy a better lifestyle and work-life balance. Greg`s a keen golfer and enjoys running, cycling, tennis, skiing and spending time with his young family.
Stephanie Coates
Stephanie graduated from Purdue University School of Veterinary Medicine in 2004. She worked in a mixed animal practice for 3 years specialising in equine services and food animal health until she left to direct a veterinary teaching program in Fort Wayne, Indiana.
In 2008 she opened her own practice and incorporated traditional and non-traditional medicine modalities.
Stephanie is IVCA certified in animal chiropractics and is a considered a Certified Traditional Chinese Veterinary Medicine (TCVM) Practitioner. She incorporates chiropractic, acupuncture, food therapy, herbal therapy, tui -na (Chinese massage and myofascial technique), and Pulse Electro-Magnetic Field Therapy (PEMF) into her treatment programs.
Besides her interest in non-traditional modalities, Stephanie has a particular interest in lameness diagnostics, optimising performance, and preventative health and wellness.
In her spare time Stephanie is keen on western riding, team roping and western speed events with her horse Jim-bob. There is no doubt you will meet her beloved dog "Elsie-Mae" who is always riding shot gun. Stephanie is excited to be joining the team at Hamilton Vets.
Jack O`Brian
Jack graduated from Massey University in late 2012. He spent 12 months at Randwick Equine Centre in Sydney completing an internship before returning to NZ and working for a short spell in the lower North Island.
Most recently he has spent 18 months in equine practice in the lower Auckland area.
Jack has an active and very keen passion in the NZ Thoroughbred racing and breeding industry, having a long-standing association through his parents and grandparents, and on any given Saturday you will almost always find him near something broadcasting Trackside. If not at the lake, out on the boat!
He is very excited to be joining the team at WEVC and has a special interest in racetrack and performance horse practice especially lameness, performance medicine and diagnostic imaging. You may also meet his Pug `Nala` who accompanies him on most days!
Alex Leander
Alex has been with the HVS Equine Team since 2015. She graduated from Massey end of 2009 before spending a couple of years in small animal practice in Wellington. She moved to the Waikato in 2011 and did a one year equine medicine and anaesthesia internship program at Matamata Vets Equine. Then she worked with Dr Lee Morris at EquiBreed NZ Ltd, assisting on several research projects and learning advanced reproductive technologies. One of the highlights during this time was to help organising the International Symposium of Equine Reproduction in 2014, where 300 of the worlds` leading researchers in equine reproduction attended. Alex main interest are; reproduction, nutrition, research and regenerative medicine. She`s currently working part time as well as doing an MPhil degree, where she`s investigating different sources of stem cells as treatment for lameness conditions in horses. This project is a collaboration between The University of Waikato, EquiBreed NZ Ltd and The New Zealand Equine Research Foundation. In her spare time Alex also runs her own business Platinum Performance NZ. She`s a keen member of the Waikato Hunt and is very excited about starting a small scale (N=1) warmblood breeding operation this season. Originally from Sweden she loves snow skiing and most winter weekends she can be found teaching her children ski on the slopes of Mount Ruapehu.