The Mother Of Dragons
Body paint artist Lucie Brouillard decided to take the challenge to transform a horse to a dragon, Lucie Brouillard grew up around horses and has always had a love for the smell of the barn! With twenty years experience body painting she combined her two passions to transform a 10 year Dutch warmblood mare named Cintaura, to be competed by Celeste Huska (who will be dressed as Daenerys from Game Of Thrones) at the ring at the Stampede`s Agrium Centre.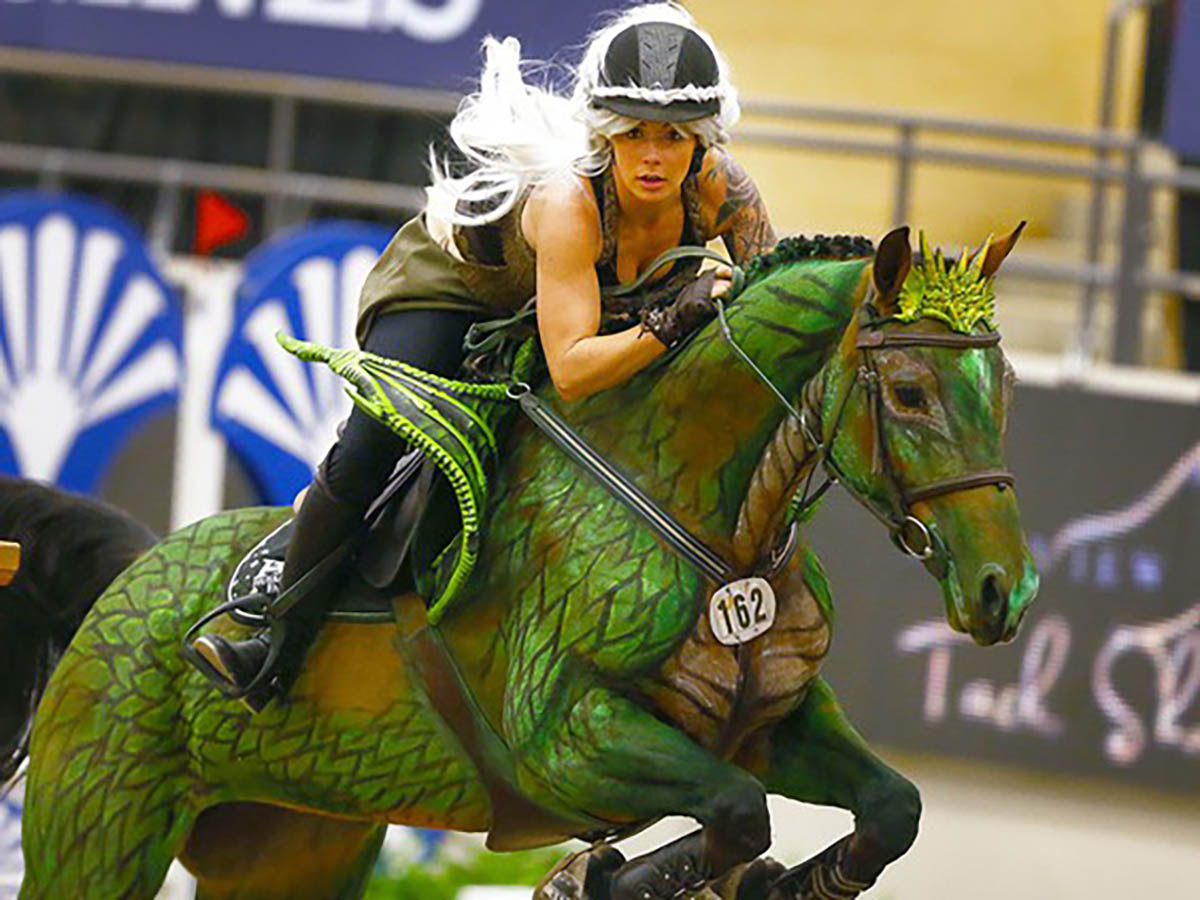 According to Kathy Pchajek owner of Cintaura, she really enjoyed the expereince of being transformed. `She is loving it, You can tell she is loving the attention, getting the massages from us while Lucie is painting her.`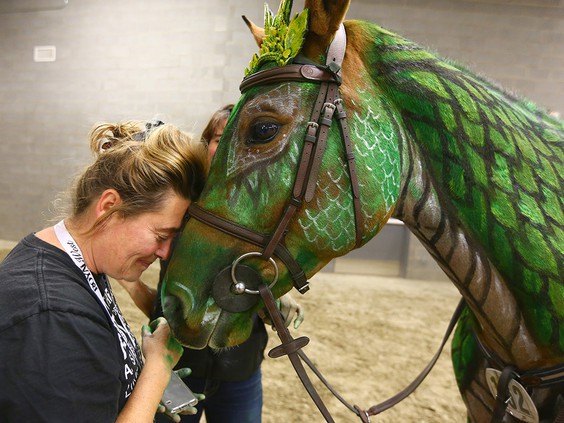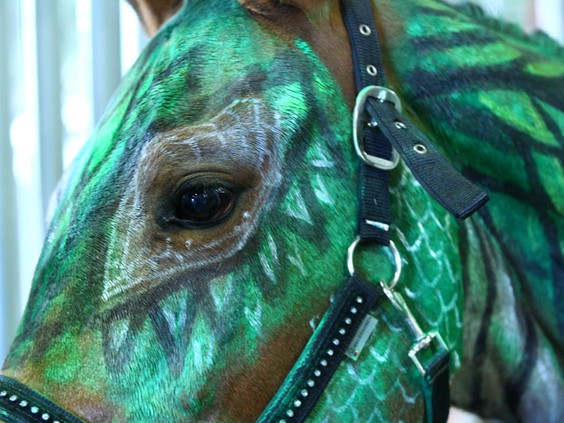 Share this fantastic equestrian makeover with your friends...
Willie Nelson Rescued 70 Horses From The Slaughterhouse