The Most Handsome Horse In The World - @Frederik the Great
Meet the stunning Frederik The Great, considered one of the most handsome horse in the world, Internet audiences and show judges have described Frederik as one with Power, Elegance, Beauty, Nobility and very Showy. Frederik comes from a long line of performance Friesians specializing in strong gaits and powerful trots.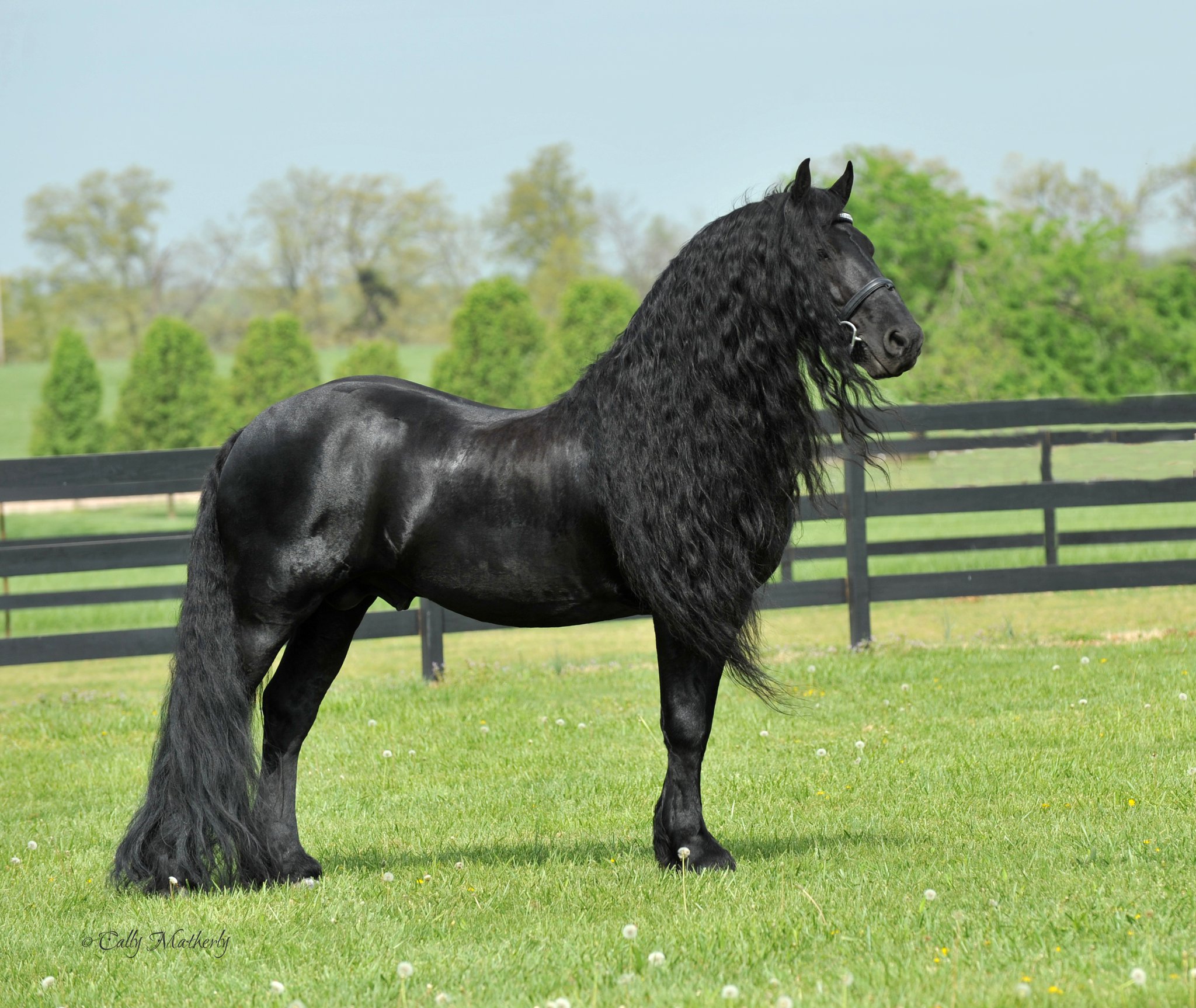 PINNACLE FRIESIANS is the Home of the magnificent and famous "FREDERIK THE GREAT" Friesian stallion. Located in the beautiful Ozarks of Northwest Arkansas, founder Stacy Nazario has focused her attention on this almost three time extinct breed. With rising concerns of high inbreeding among the Friesian breed, Pinnacle Friesians offer low percentage kinship, selecting only pureblood, Dutch, KFPS, FHANA registered, black homozygous Friesians for stud.
His Sire is the very athletic stallion FABE 348, Reserve Champion Stallion of 2000, Grandsire is the patriarch of Friesians MELLE 311 sport, holding the highly revered title, KFPS Stallion Show World Champion. His Dam`s sire is the famous LUTE 304 known for his beautiful conformation, temperament and willingness to work. As you can see his Pedigree is TEXTBOOK. Frederik is registered with FPS and FHANA and in good standing.
Frederik received the very top class of 1st premier at the stallion inspections. His keuring scores 30%, 35% and 40% on conformation is considered optimum on the FHANA and Dutch linear score form. Walk at 7.0 and trot at 7.5. Frederik is 100% black homozygous and has a VERY LOW 1.17% kinship. Frederik`s height is 16`1" hands.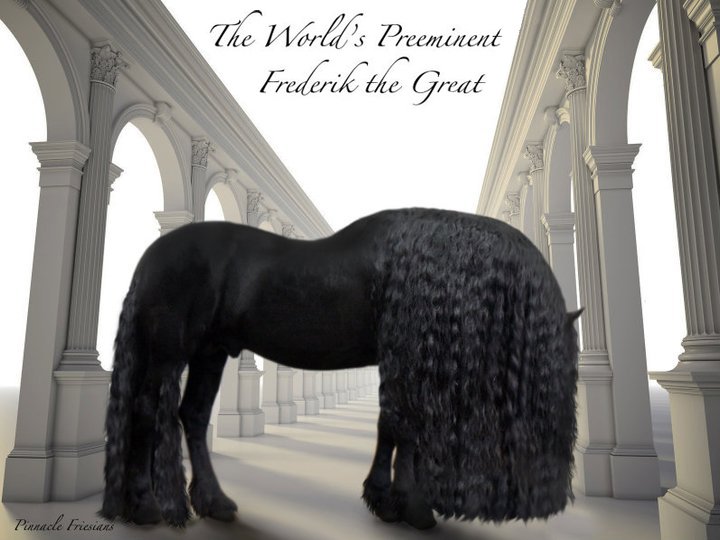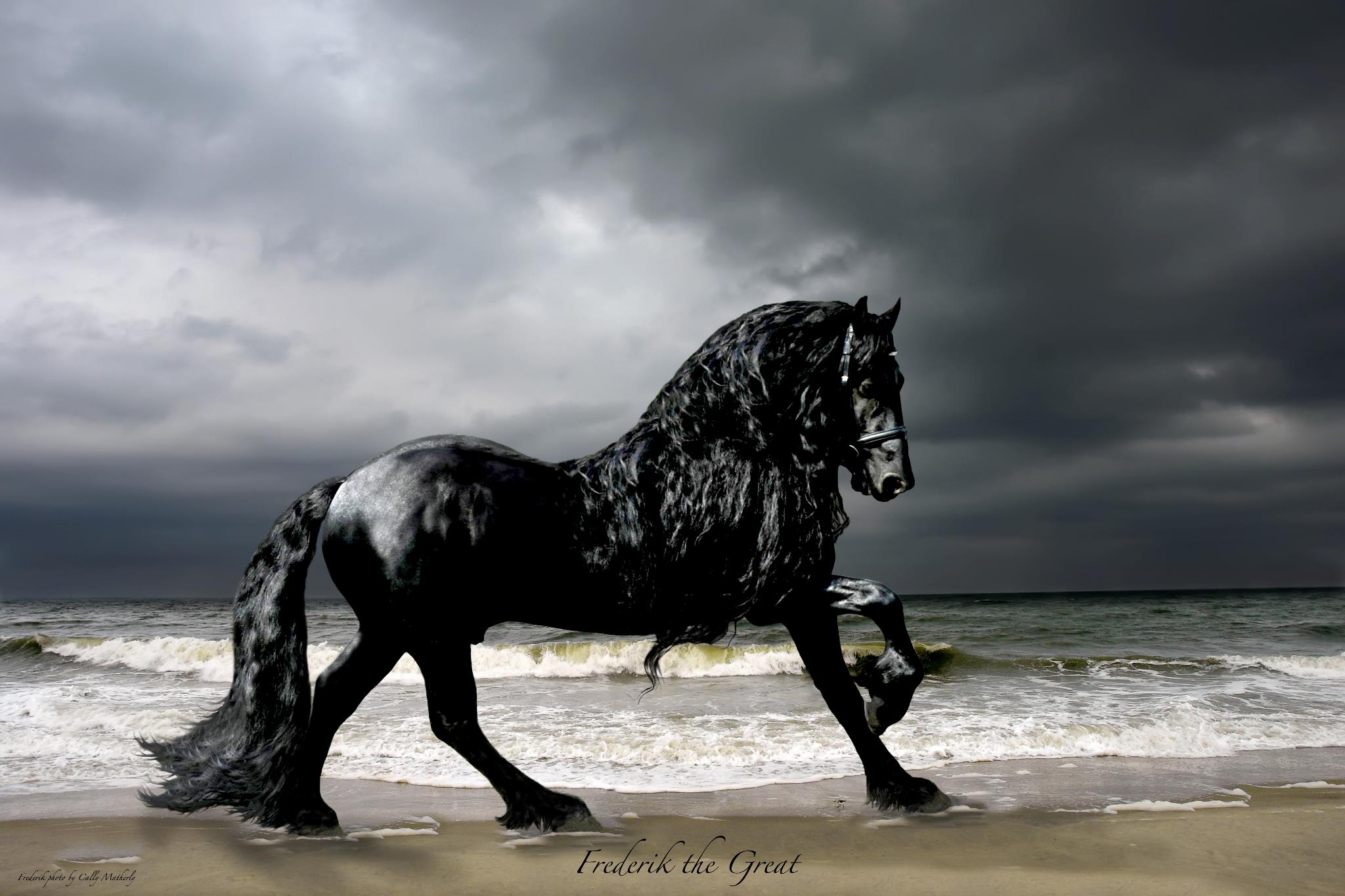 Frederik earned the recognition of Dressage Grand Champion in 2007 at the famous Woodside Expo in California. In 2008 he won Supreme Stallion in hand and halter. He is trained 4th level Dressage and is continuing with his training.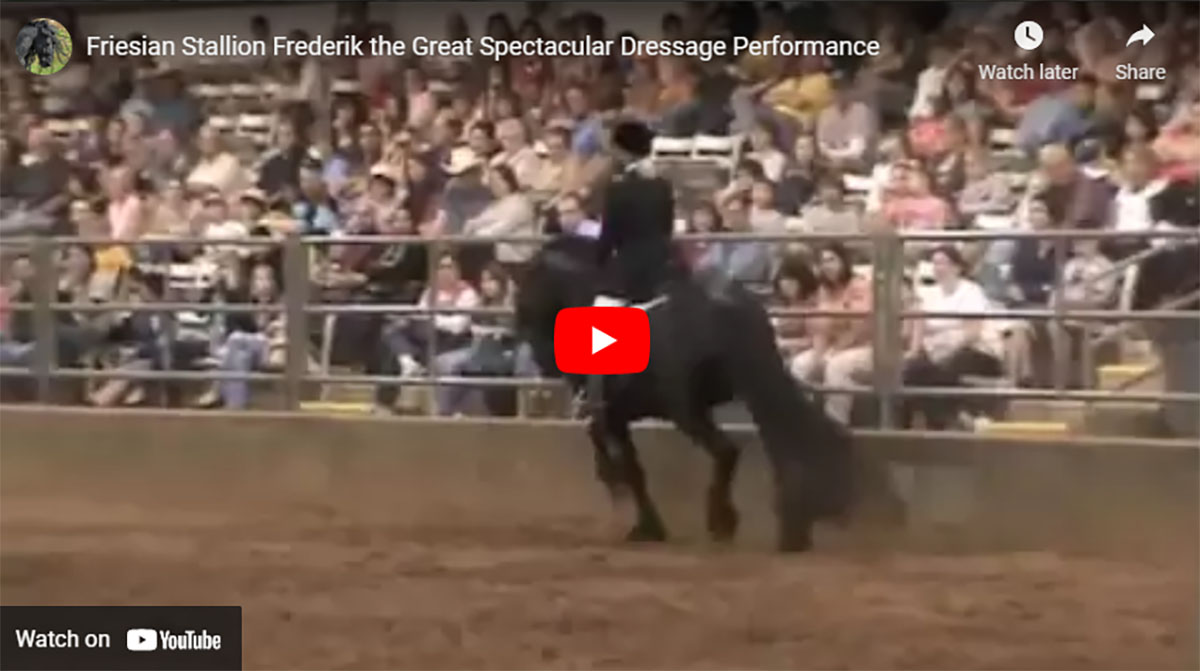 Frederik is a very gentle giant, his temperament is " A Labrador in hooves", as a stallion his offspring some of which would include height, performance potential, wonderful temperament, conformation, excellent gaits, smooth transitions, a great willingness to work, very strong black gene, and tons of HAIR!
Frederik The Great As A Foal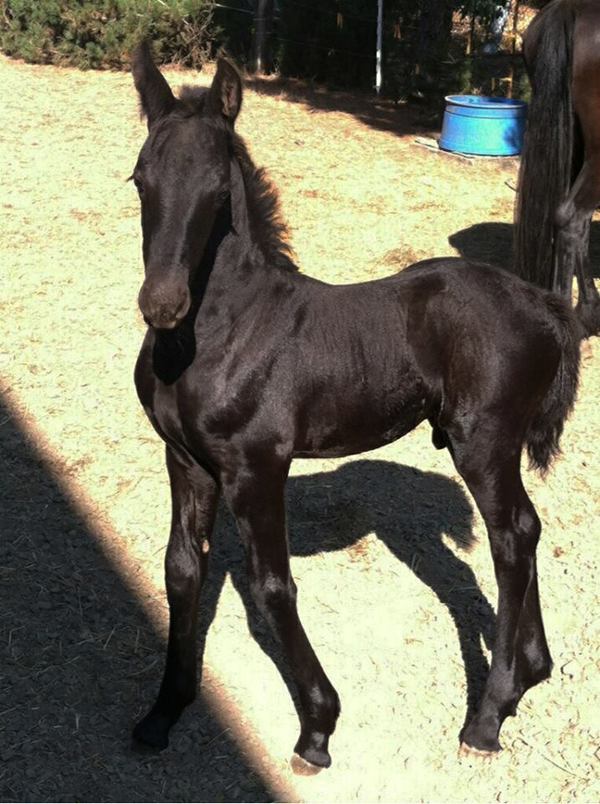 Frederik The Great & Stacy Nazario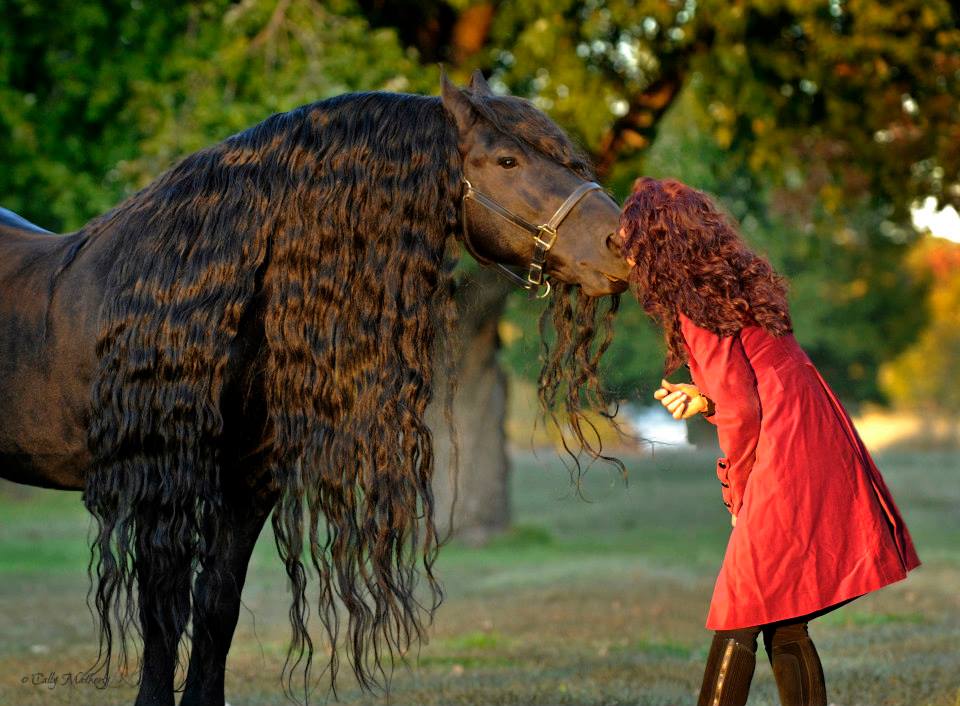 HE IS TRULY A VERY RARE AND SPECIAL STORYBOOK STALLION.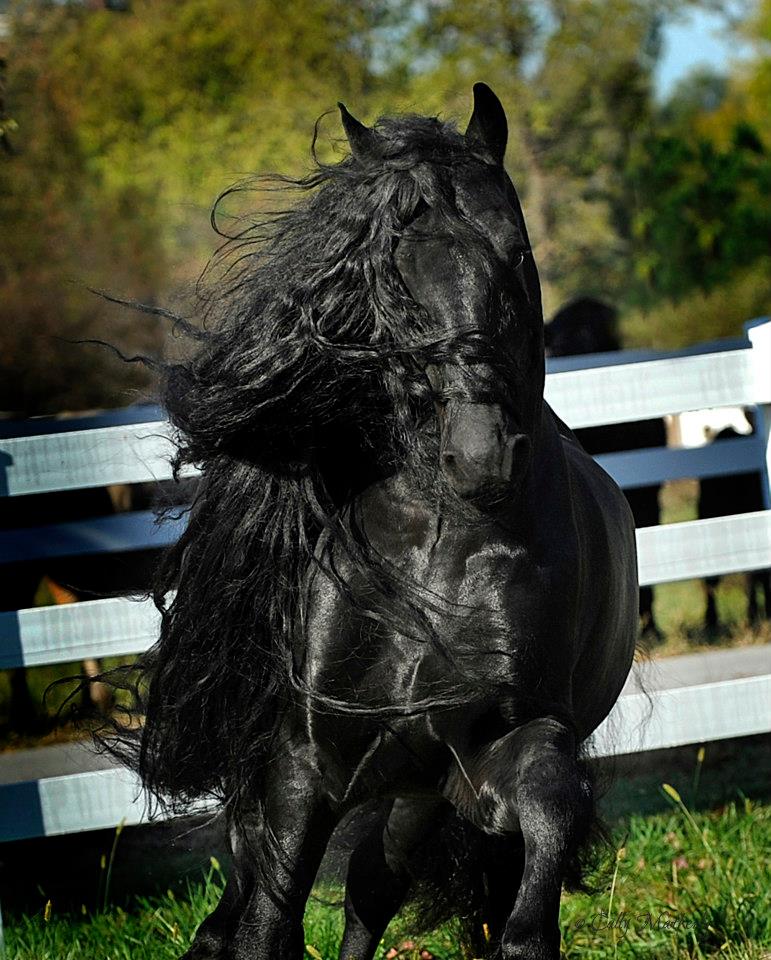 Frederik the great is a real star and has over 90,000 followers on his facebook page as well as being a guest of Stephen Colbert on the The Show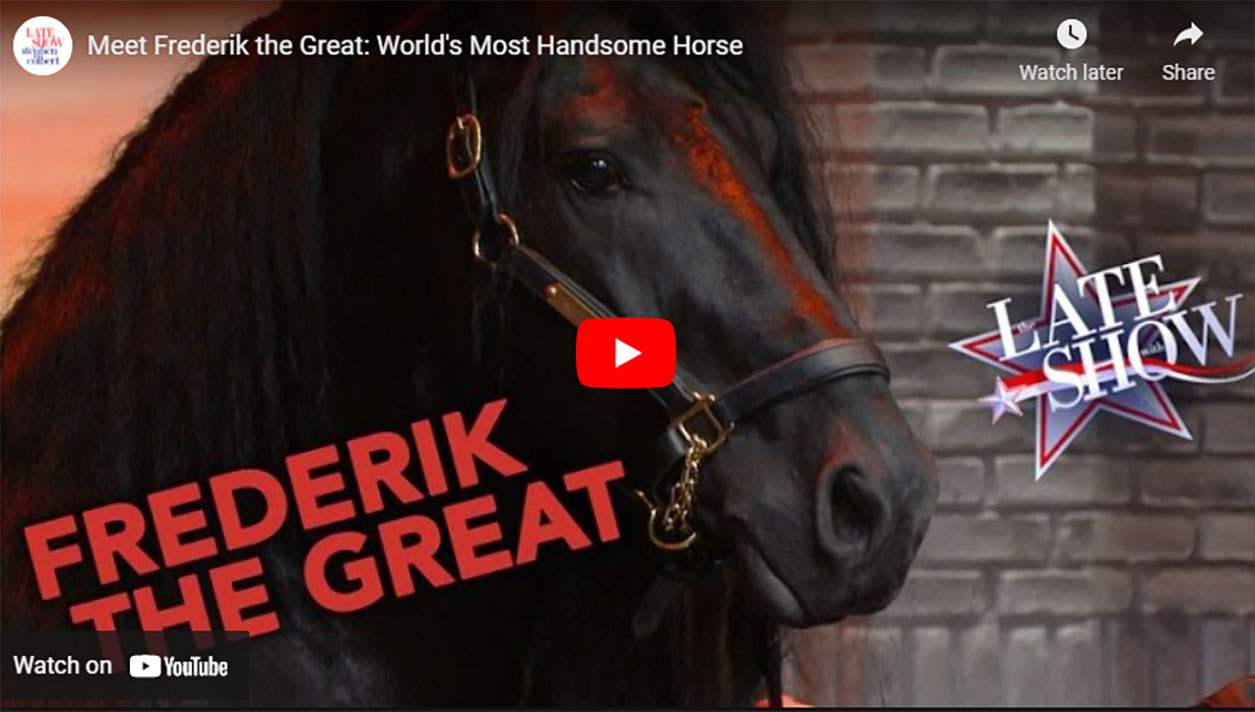 If you are interested in bookings for shows, promotional advertising, media commercials, or professional photo shoots, please contact Stacy Nazario at pinnaclefriesians@cox.net
If you are a fan of Friesian Horses, click here and view other stunning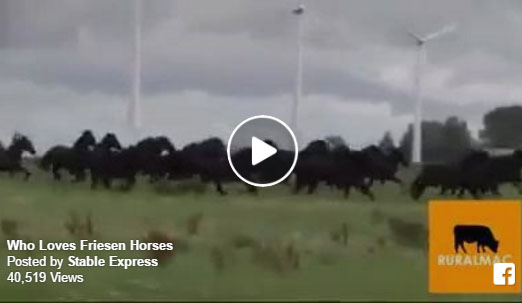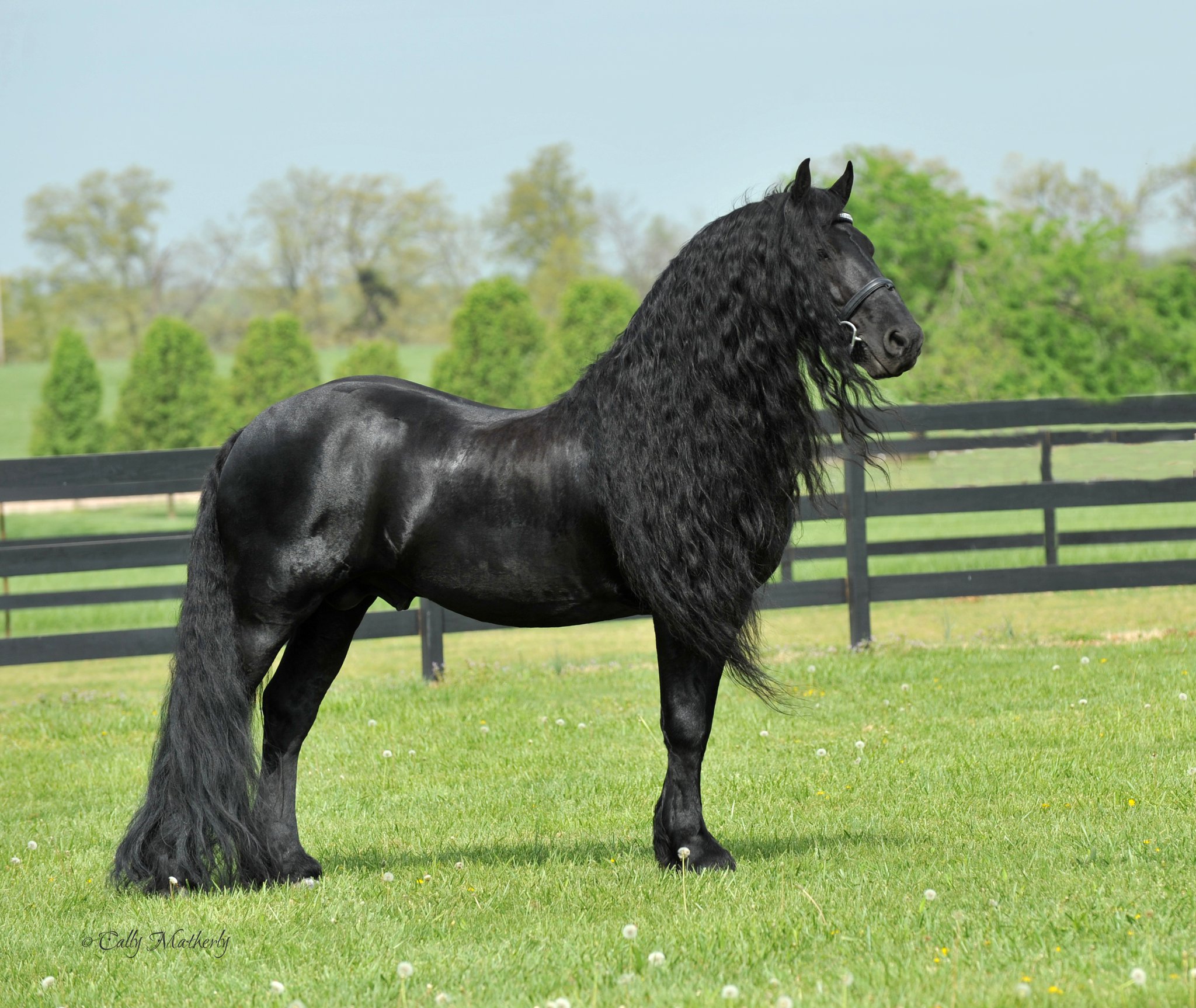 The Most Handsome Horse In The Wolrd - @Frederik the Great