The Mongol Derby
The Mongol Derby is an equestrian endurance race. The race extends 1000 km through the Mongolian Steppe and is known as the world`s longest horse race. The course recreates the horse messenger system developed by Genghis Khan in 1224. In the 2016 race, there was 21 men and 23 women playing the role of the messengers, and representing 13 countries. The exact course changes every year, and is kept secret until shortly before the race begins. The terrain will invariably include mountain passes, green open valleys, wooded hills, river crossings, wetland and floodplains, sandy semi-arid dunes, rolling hills, dry riverbeds and of course open steppe. The entry fee is £11,375, and provides the rider access to 25-27 Mongolian horses, a support team, pre-race training, and access to the support stations along the way. Riders must change horses every 40 km at the support stations.
Along the way are vet checks to monitor the condition of the horses, and the vets may impose time penalties if the riders push their horses too hard along the trail. To gain entry as a competitor, each rider must demonstrate that their riding skills are strong enough to endure the harsh terrain of the race. The horses themselves are semi-wild, and may not cooperate with the rider, adding one more level of difficulty to the race. Riders will spend thirteen to fourteen hours a day in the saddle, and the race lasts ten days. To complete the race is an accomplishment in and of itself, as only half the racers usually finish the race in any given year.
Below you can watch the video of The Mongol Derby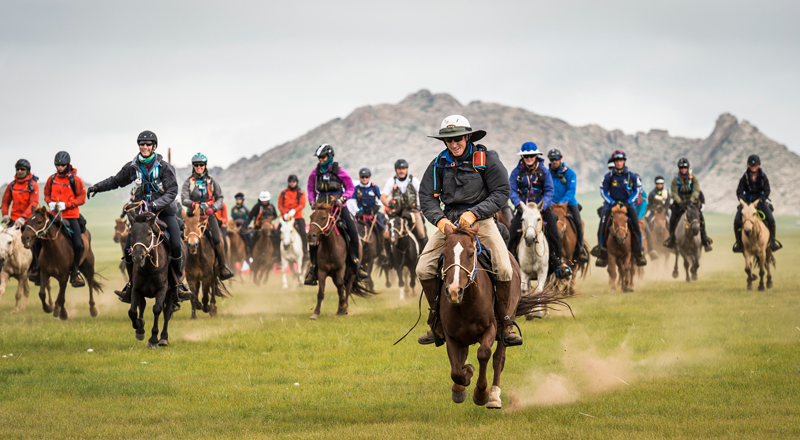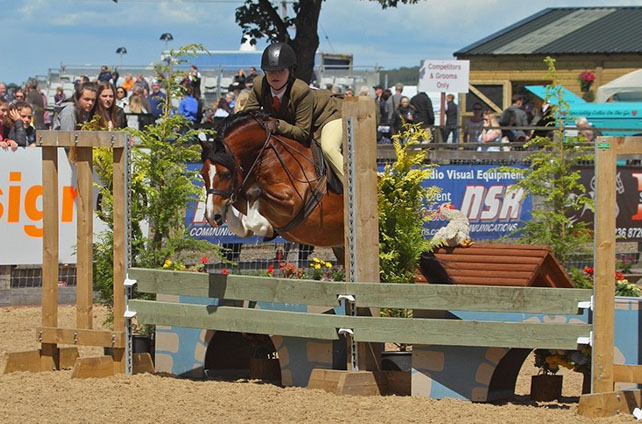 Little Dean Morning Light and Emma Byrne qualify for the Mountain & Moorland Working Hunter final at the Horse of the Year Show (HOYS) & Royal International Horse Show…
Read More
Msaed Alghamdi
Msaed Alghamdi - Saudi Arabia - Endurance Rider | Horses competed by Msaed Alghamdi include Bushrah Almasarah.
Silvina Shakespear Miles
Silvina Shakespear Miles is an endurance rider from Argentina, with an international competition record with Mino.
Endurance News : Stableexpress equestrian news, information and results from the world of eventing.
Ilyas Khan Mazid Khan
Ilyas Khan Mazid Khan - UAE - Endurance Rider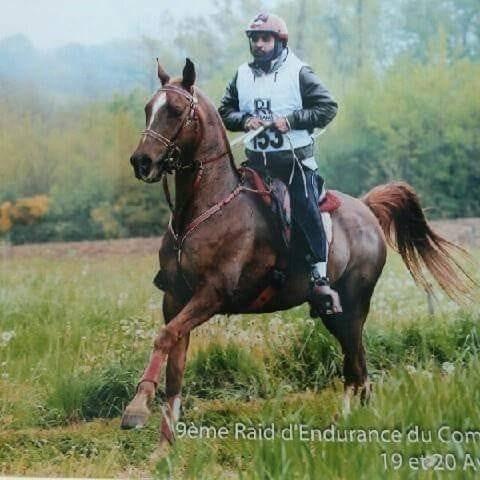 How do I consign and bid on overseas Shires on Shireauction.com?
It`s as easy as bidding on Shires in the United States and Canada and all consignments and bids on Shireauction.com are in US dollars. For more information on buying an overseas horse, please see article called "General Notice to Bidders of Overseas Horses" on our terms page for details. More details on the buying and selling process are listed on our terms and conditions page.
Badr Abdulla Ismail Al Mutawa
An Endurance rider from the UAE, Badr Abdulla Ismail Al Mutawa has an international competition record racing under FEI endurance rules. We have limited information on Badr Abdulla Ismail Al Mutawa so if you can help us expand our database please email us on info@stableexpress.com.
Dante Zanelli was born on April 2nd of 1973. A month later he was introduced to his first horse when his dad took him for the first time to the barn; the very same day that Secretariat will take the first jewel of the triple crown with an eye-catching performance stopping the Kentucky Derby clocks in 1'59 2/5. Few months later a southern hemisphere foal named Santorin achieved similar With Stakes winner Lola Pistolas and Julio Pezua in the irons results and became the best horse in South America. After Santorin captured the most famous South American race, the Group-I Argentinean Stakes Carlos Pellegrini, for more than 13 lengths a news wire by Information agency EFE cross the pacific with a challenge issue by the connections of Santorin for a match against the horse of the century Secretariat.
Santorin which was trained by Dante's grandfather, Mr. Juan Suárez Suárez went on to complete a swept of the With Stakes winner and producer Getaway and Gonzalo Rojas upPeruvian Quadruple Crown before making the trip to United States where he finished third in the Group-IIT Hialiah Turf Cup Handicap, but later sustained a career ending injury. While a match never materialize the solo fact that one of 11 Classic Winners that Dante's grandfather trained made such impact on racing propelled Dante to grow up dreaming with a training career in the United States.
Nik Sabarudin Nik Daud
Nik Sabarudin Nik Daud - Malaysia
WHY IS NATIONAL SHIRE SHOW SO UNIQUE? Well, in addition to the Queen of England being the patron of the Shire Horse Society and Princess Anne being immediate past president of the Society and attending a reception at St. James Palace in London the evening of March 14, 2000 prior to the Show, is unique in itself. Added to the knowledge that the Shire Horse Society registers 95% of the worlds Shires and being fewer than 200 mares and 25 stallions were registered within England in 1998 for exhibitors to assemble more than 150 horses for this show is quite a feat.
Patrizia Barnabo
Patrizia Barnabo - Italy - Endurance Rider
Abdul Jaleel Arafeh
Abdul Jaleel Arafeh - Jordan
Come Horse Trail Riding With Us
Horse trail riding is our passion ... getting out in the fresh air with our favourite friends ... both the four legged and two legged variety ... is what we like to do on the weekends.
Gold Coast & Albert District Horse Trail Riding Club was formed in January 2009 by a group of like-minded horse enthusiasts who wanted to join ATHRA (Australian Trail Horse Riders Association), but particularly wanted to do every second ride in their area.
Sitting around a camp fire, we decided that we would cater for the geographical area from the Nerang River at the Gold Coast north to the Albert River near Beenleigh. East from the east coast between these two landmarks over to the western suburbs of Cedar Creek, Logan Village and Chambers Flat.
https://www.goldcoasttrailriding.com/
Conztanza Castelbajac
Conztanza Castelbajac - Argentina - Endurance Rider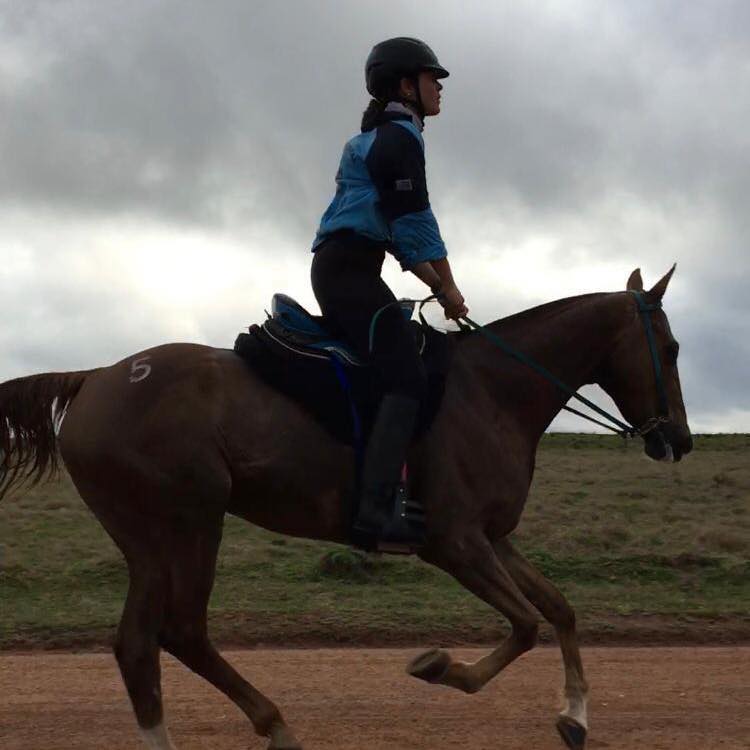 Bozeman Montana hotel
Some folks around Bozeman Montana bristle at the label "cow town." After all, this southwest Montana city just off I-90 offers inviting cafes and B & Bs, the outstanding Museum of the Rockies, and Yellowstone Park just 90 miles south. Nevertheless, it`s Bozeman`s cowboy heritage that gets attention this month. Some 400 men and women from 90 schools gather June 12 through 16 for the 41st annual College National Finals Rodeo. It offers chances to see top amateur riders and delve into the cowboy experience. For help with lodging, write or call the visitor bureau, 1205 E. Main St., Bozeman Montana 59715; (800) 228-4224. Five evenings of rodeo; a horsy parade From 8 to 10 Tuesday through Saturday, there`s nonstop action at Montana State University`s 5,600-seat Breeden Fieldhouse. Competitors rope calves, wrestle steers, bust broncs (oldest rodeo event), ride bulls (the toughest). Rough-riding events are dominated by Northwest colleges, roping by Southwestern schools. Best seats for bull riding and bronc busting are in the arena`s east end (sections E and I); for roping, it`s the west end (B and F); for overall views, try C and H. Reserved seats are $6 to $8 (Friday and Saturday nights sell out early). Write to the rodeo, 502 S. 19th St., #303, Bozeman Montana 59715; or call (406) 994-4813. On Wednesday, a 2-hour parade down Main Street begins at 2 Pm. It attracts ranchers and riders, restored stagecoaches and wagons, bands and clowns. All year, you can watch locals practice calf roping at Gallatin County Fairgrounds (Third Avenue and Tamarack Street), 6 to 9:30 Tuesday and Thursday evenings, 1 to 4 Sunday afternoons. Poking along Main Street: custom hats, saddlery, booteries, galleries Start with breakfast at the Cowboy Cafe, 215 E. Main (opens at 6 daily), or the Western Cafe, 443 E. Main (opens at 5). Favorites of ranch folk, the menus are simple-ham and eggs, strong coffee. Two Western-wear sbops sell oil-cloth slickers, felt-lined boots, gloves, dusters. At McCracken`s (131 E. Main) you`ll also find dressier styles; hours are 9 to 5:30 Mondays through Saturdays. Next door at Country West 137 E. Main), note that the better hats are made with an open crown (no crease). A fitter steams in a Montana peak (high crown that sheds more water), a rancher crease (lower crown, more stylish), and so forth. Choose straw ($30), rabbit felt ($60), or water-resistant, durable beaver fur (up to $350). Hours are 8:30 to 5:30 weekdays, until 5 Saturdays. Go downstairs to Pfaff`s Bootery (open same hours) to see a cobbler using antique machinery to repair boots and saddles. Galleries on Main show works by nationally known Western artists like Gary Carter and Jim Dolan, as well as local art. Pick up a gallery guide at the visitor bureau, open 8 to 5 weekdays. East and west of town, a handful of foundries invite, drop-in visitors. At one favorite, Bridger Foundry and Gallery at 1460 Bear Canyon Road, watch craftsmen molding and shaping metal. Take I-90 about 3 miles east; open I 0 to 5 daily. A mile west of downtown, at 1530 W. Main, Rocky Mountain Saddle Company makes chaps, belts, tack, and such; 9 to 5:30 weekdays, 9 to 4 Saturdays. 11.
Roxana Tagliaferro
Roxana Tagliaferro is an Endurance rider from Argentina, in 2012 Roxana represented her counry at the world championships at Euston Park riding L M Gurisa. We need your help to grow our profile of Roxana Tagliaferro and other Endurance riders from around the world if you would like to become a stableexpress editor please email us at info@stableexpress.com.
Roxana Tagliaferro Horses :-Formentera D`iberica | L M Carnitina | Timbo Malik
Luciana Azevedo Matias Silvano
Luciana Azevedo Matias Silvano - Brazil - Endurance Rider
Serge Gavarini
Serge Gavarini - France - Endurance Rider
Zulriana Zahari
Zulriana Zahari - Malaysia
We provide Free Social Bookmarking Generator Script, You can use it on your web site and get better Social Media Marketing from the visiters of your web site....
Mario Jose Cortes Testart
Mario Jose Cortes Testart - Chile - Endurance Riders
Mujahed Abdullah Alzahrani
Mujahed Abdullah Alzahrani is an Endurance rider from Saudi Arabia, horses competed by Mujahed Abdullah Alzahrani include Amir Ibn Raisuli Al Shawamek (Ebony Raisuli x Masri El Salaam), Nayfa and Runner.
Hamoud Al-Mutairi
Hamoud Al-Mutairi - Kuwait - Endurance Rider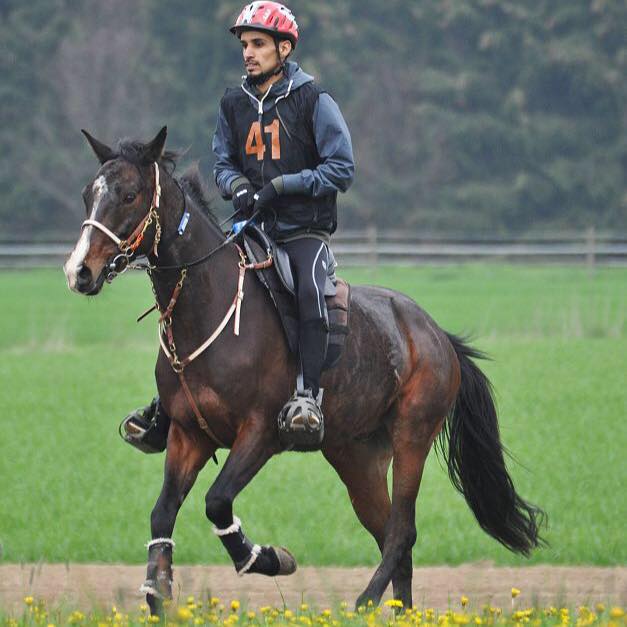 Kaplan Magijaev
Kaplan Magijaev is an endurance rider from Russia, horses competed by Kaplan Magijaev includes Aush and Agnes, representing Russian internationally.
Rodrigo Pessoa - Gandini Baloubet Du Rouet - World Cup
- Below you can watch Brazilian showjumping rider Baloubet Du Rouet, winner of three world cups. Baloubet Du Rouet a leading sire of showjumping horses.
Abdul Samad Usman
Abdul Samad Usman - Bahrain
Join us June 20 - June 22nd for our Welcome to Summer Ride.
The Welcome to Summer Ride costs $85 for 1 person and $105 for 2 people. The package includes a campsite for Friday and Saturday nights, a stall per person, and 3 meals (Saturday breakfast and dinner, Sunday breakfast). Reservations are required.
Call for reservations 417-644-0212.
Solenne Legros
Solenne Legros - France - Endurance Rider | Horses competed by Solenne Legros includes Americo Endurance, Labahika De Lux and Tamara Endurance.