Stud Farms
| | | |
| --- | --- | --- |
| | | Stud Farms - Stallions At Stud |
Find stud farms offering stallions at stud and home bred horses for all the different equestrian disciplines, showjumping, dressage, eventing and horse racing. Find stud farms for the whole variety of different horse breeds.

Coloured Stallion At Stud - High Offley Fernando
High Offley Stud stands at High Offley Stud in Staffordshire and by the famous showjumping sire Kannan, as a competition sire High Offley Fernando has competed up to 1.40m competitions. As a sire High Offley Fernando is a producer of very talented competition horses many of whom are coloured produced by plain coloured mothers. For more information email
Highoffleystud@gmail.com
or call
07811 329229

Hedgerow Pony Farm is a small pony breeding farm that produces medium and large ponies for the hunter ring. We have several good size medium project ponies that are ready to be backed. All have been saddled, ground driven and long lined.
We stand 3 pony stallions AT STUD - $400 Ifg - A.I. only Includes 1st 2 collection. Additional col-lections $50 each. Fedex charges are not included. On farm inseminations available. Heather Cooke 352-262-6374 hacookeewindstream.net 24414 NW 94th Ave. Alachua, Fl. 32615
Whisper In The Wind - Stallion At Stud Winner of Over £80,000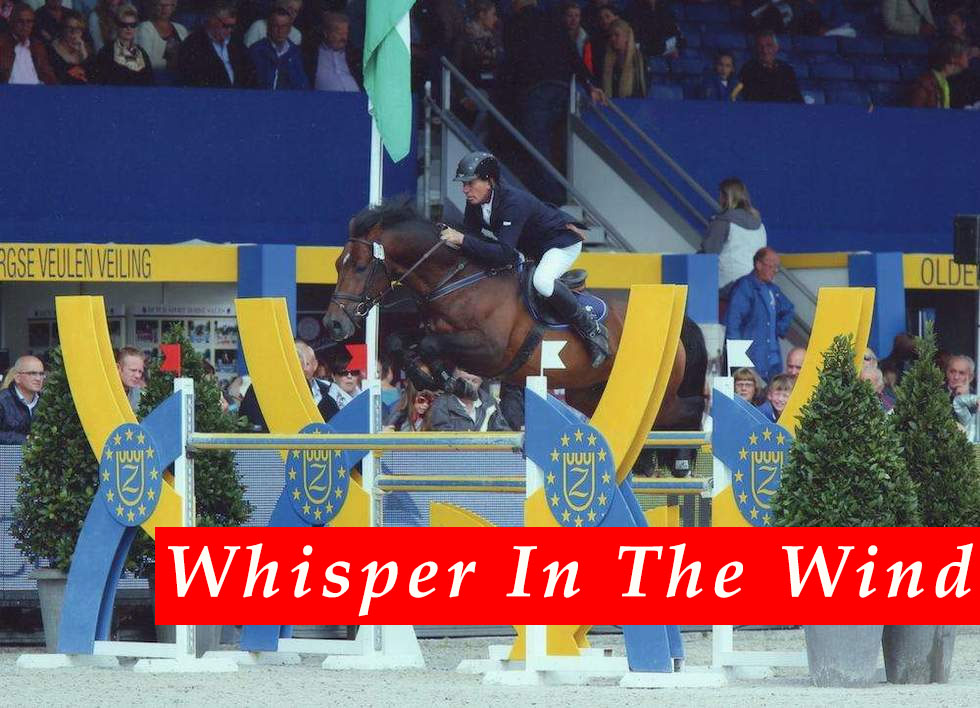 Based at stud farm located in the center of the UK in Solihull, Whisper In The Wind is a proven producer of competition horses, offering natural coverings.
Cremello Stallions At Stud - Click Here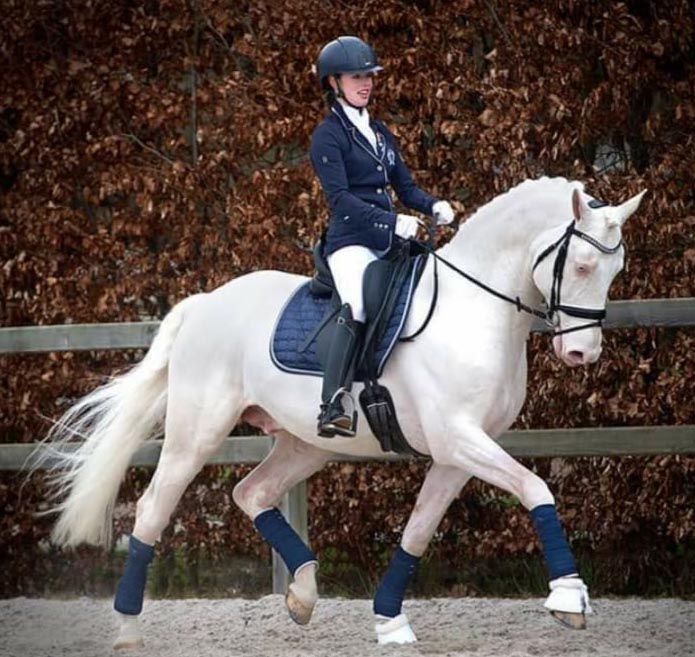 Browse Stable Express and find information on cremello stallions standing at stud in your local area, or stallions with offering frozen semen / chilled for transport

Website Design For Your Stud Farm - Get A free quote from Stable Express
Verdi - Quidam De Revel x Landgraf I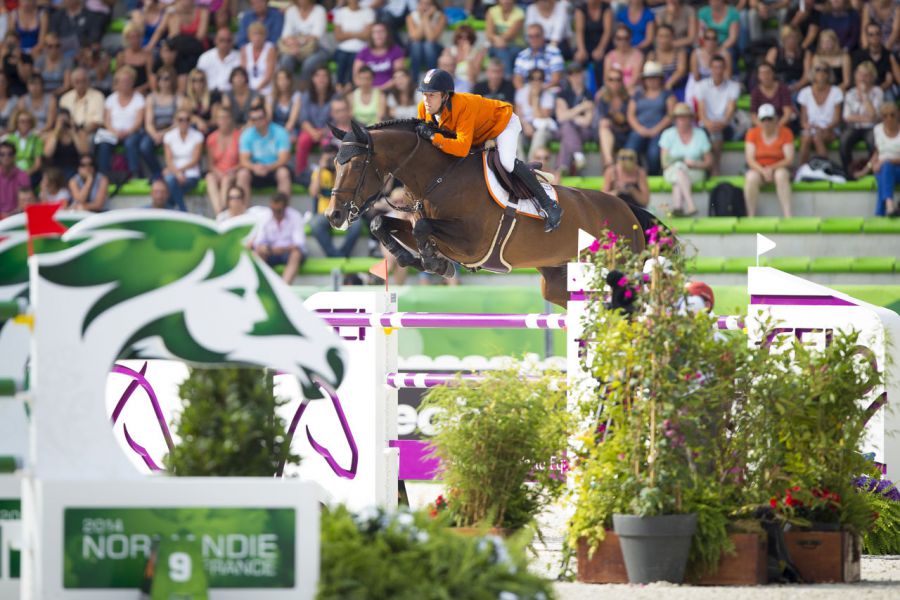 T: 01837-880100 | M: 07967-202174 | Email: info@elitestallions.co.uk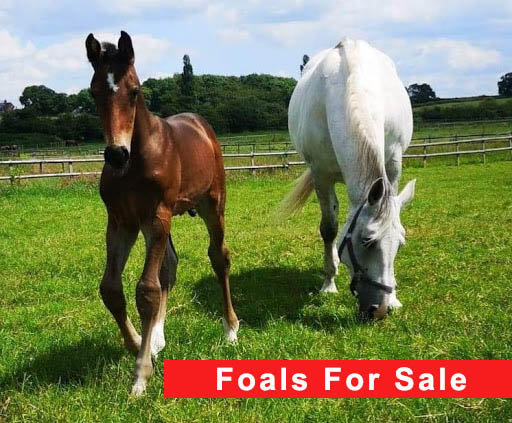 Stud farms are an important part of the equestrian world, they are home of the elite stallions for the different equine sports, allowing breeders to use the best bloodlines in their own breeding programs. As well as stallions, stud farms also offer home bred foals and young horses for sale, giving you horses that are blank canvases for you to produce how you like it.
Add Your Stud To Stableexpress
If you own or manage a stud anywhere in the world Stableexpress is the perfect platform for you to promote your stallions, horses for sale or services that you may offer, to add yourself please use the link below or email us at info@stableexpress.com.
High Offley Stud
- A showjumping stud based in Staffordshire High Offley Stud offer a selection of horses for sale from foals through to horses competing in the jumping arena, horse bred at High Offley Stud includes Arturo`s Catch international showjumper with Jay buxton, Sunny Boy ii an Advanced eventer, the approved stallion Arturo 9 as well as many other talented sport horses, if you are interested in a sport horse for the future please contact High Offley Stud at 07811 329229
Stallions At Stud At High Offley StudFernando - Coloured Showjumping Stallion
Fernando is a six year old currently jumping Foxhunter`s with lots of scope, he is a son of the great Kannan who is the sire of many international showjumpers including the Olympic gold medal winner Nino Des Buissonets, Kannan is regularly at the top of the leader board when it comes to breeding stallions throughout Europe.
The mother of Fernando is a daughter of the legendary KWPN coloured stallion Samber where the vast majority of coloured sport horses track their performance genes back to. Fernando`s mother is herself a Elite Pref mare and has produced other offspring who are competing in America and internationally.
For more information or to arrange to see Fernando please call: 07811 329229
Crocodile Dundy Z
A son of the two time Olympic stallion Carthago Z out of a Ramiro Z mare, Crocodile Dundy Z has some of the finest bloodlines available. A talented jumping stallion Crocodile Dundy Z has sired some fantastic progeny that can be seen at High Offley Stud. Call: 07811 329229 for more information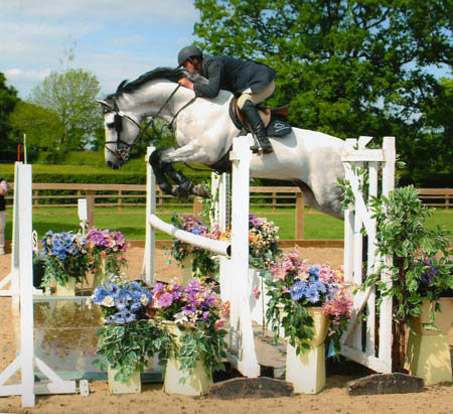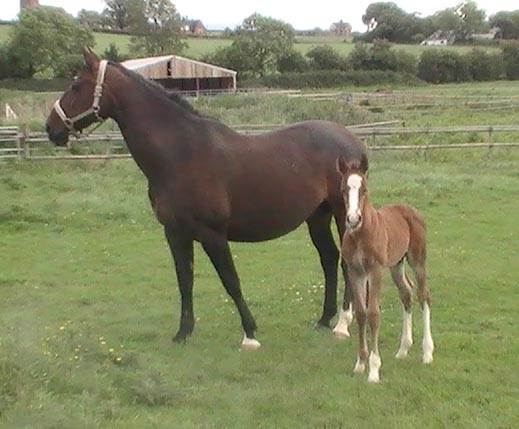 Stoneybrooke Stud Farm, Lexington, Kentucky - Thoroughbred Sport Horses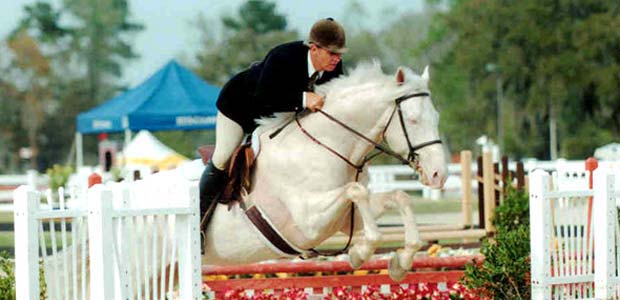 Stoneybrooke Stud Farm is home to Thoroughbred horses bred for athleticisim, beauty, charisma and intelligence, with an emphasis on breeding Hunters and Jumpers, though our horses also have racing potential. Our farm is located in Lexington, Kentucky, where some of the best horses in the world reside and visit regularly.
We currently stand two Thoroughbred stallions, Goldmaker and Bright White, and one Arabian stallion, Beaupre. The foals these stallions are producing are top-quality show horses, and are winning consistently in their respective disciplines.
Our horses for sale are mainly Thoroughbreds, and are carefully bred for the traits we know their parents will pass along to them. If you`re interested in a winning sporthorse that will make a distinct impression in the show ring, we have just what you`re looking for!
Goldmaker
Glitter Please x Desire for Gold (by Milkie)
1999 16h Cremello Thoroughbred Stallion (PHR), Guaranteed dilute (palomino, buckskin or smokey black) foals!
Goldmaker is an exceptional mover and jumper. He is currently in training with Mark Stopford in VA. He started his show career in FL in 2004. Look for him in the Conformation Hunters in the near future! Video available upon request.
Bright White
- Roanoke x Artic Squaw by Puchilingui
1998 Sabino White Thoroughbred Stallion, APHA Registration pending, 16.2h, Homozygous Black (will not sire a chestnut foal)
2005 Fee: $1000, Available AI or Live Cover on a limited basis
Bright White is by the proven race and performance producer, Roanoke. He shows great talent and aptitude for jumping and is currently in training with Mark Stopford in VA. He will begin showing this Spring — look for him in the jumper ring! Video available upon request.
Stoneybrooke Farm | 4191 Briar Hill Road • Lexington, KY 40516
Phone: (859) 299-9290 • E-mail: StoneybrookeFarm@aol.com
Malia Stud Farm - Arabian / Warmbloods
We have been Malia Arabians for 23 years, breeding horses since 1965. We are proud to announce that we are now Malia Arabians and Warmbloods.
For the past 7 years we have sought and purchased mares to cross with our Sweepstakes nominated Arabian stallions. We`ve also purchased Percheron stallions to cross with our Arabian mares.
Malia Arabians & Warmbloods is a breeding farm, providing stallion services by our Arabian, Percheron, Appaloosa and Warmblood stallions. We also offer progeny for sale. We invite you to visit our sales page to see what`s available now!
Malia Arabians & Warmbloods
Contact: Dr. John and Tina Diller Phone: (253) 846-1008 | E-mail: MaliaArabianWmbld@msn.com
Stedmen
- 2000 Chestnut Percheron Stallion, Registered purebred Perchon, Flaxen mane and tail
Stedmen is a handsome stallion with flashy color, 19h+, and a wonderful personality. Chestnut coloration is rare in Percherons. Stedmen has excellent conformation, is a graceful mover and extremely athletic. Stedmen is a good choice to produce exotic warmbloods of size for dressage, jumping, and eventing. We have bred him to our Arabian and TB mares.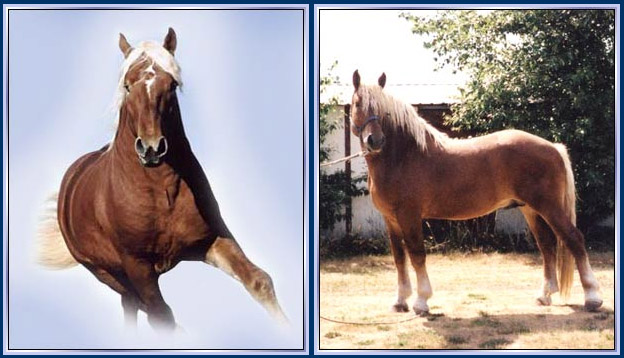 Krugorr
- 1987 Champion Bay Arabian Stallion |Gold Krugerand x Naowna (by *Naborr), Stud Fee: $800
Krugorr is a composite of size 15.3h, extremely long neck, long legs, short typey head, fluid movement with a tractable personality. Krugorr has produced very well when bred to Arabian mares. He is also a fine choice for breeding to Draft Mares, Draft Cross Mares, TB Mares or other large mares. Our goal is to produce exotic warmbloods, which are also registered Half-Arabians.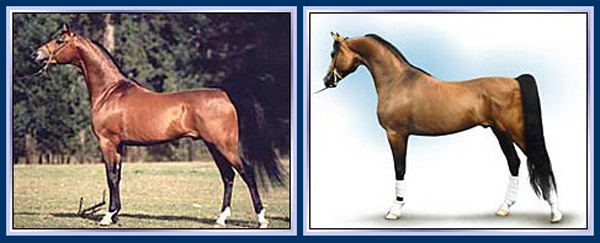 Olivers Twist
- 2000 American Warmblood Stallion, August Agent x Ellie`s Kelly, Stud Fee: $800
Olivia is a beautiful young filly out of Naleetra, an Arabian mare. She is willing and able to do what we have asked of her. Olivia has a wonderful personality, she loves people, loves to work, and to play. She moves very well, and is of good substance and conformation with size. 15.2h as a 2-year-old. Ground work, and starting under saddle.
Chips Of Rik-O-Shay
- Appaloosa Stallion, Appaloosa x Arabian, Stud Fee: $800
Four registries - Half-Arabian, Appaloosa, Arab-Appy, and Colorado Ranger Bred. We are very pleased with this attractive leopard-spotted stallion. He is very athletic, has an upright neck with extreme length, and has beautiful fluid motion. Chips would be an excellent choice for breeding to produce color.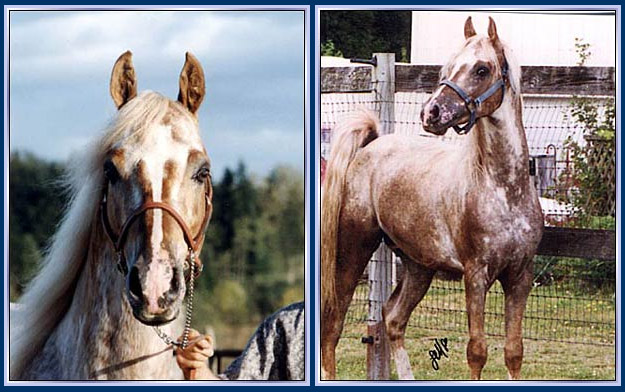 Daring
- 1985 Chocolate-Bay Arabian Stallion, Negatraz x Malia Dare (by Ski Chief), Stud Fee: $800
A chocolate-bay stallion bred right and passes it on. Producing type and ability with a smart personality. Sweepstakes Nominated.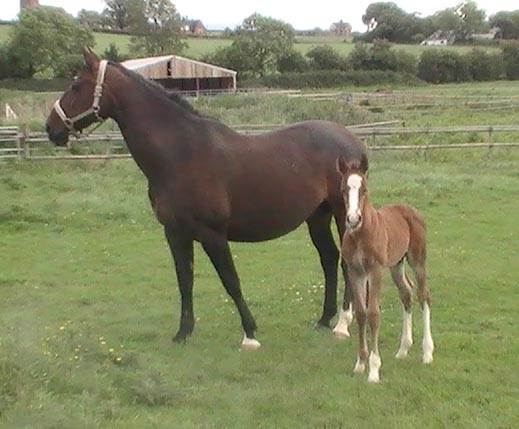 Stallion Station
Browse through stableexpress and find stallion stations and stud farms offering a wide selection of stallions available for natural coverings, chilled semen and frozen for artificial insemination, if you run a stallion station and would like to promote your stallions to our visitors please email us at info@stableexpress.com
Kaiser Wilhelm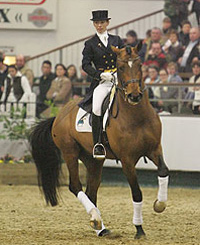 Ridgeway Farm Stud
Professional showjumping yard and stud based in Surrey, UK. Telephone : 07723109428, ridgeway.farm@outlook.com. https://www.ridgewayfarmstud.com/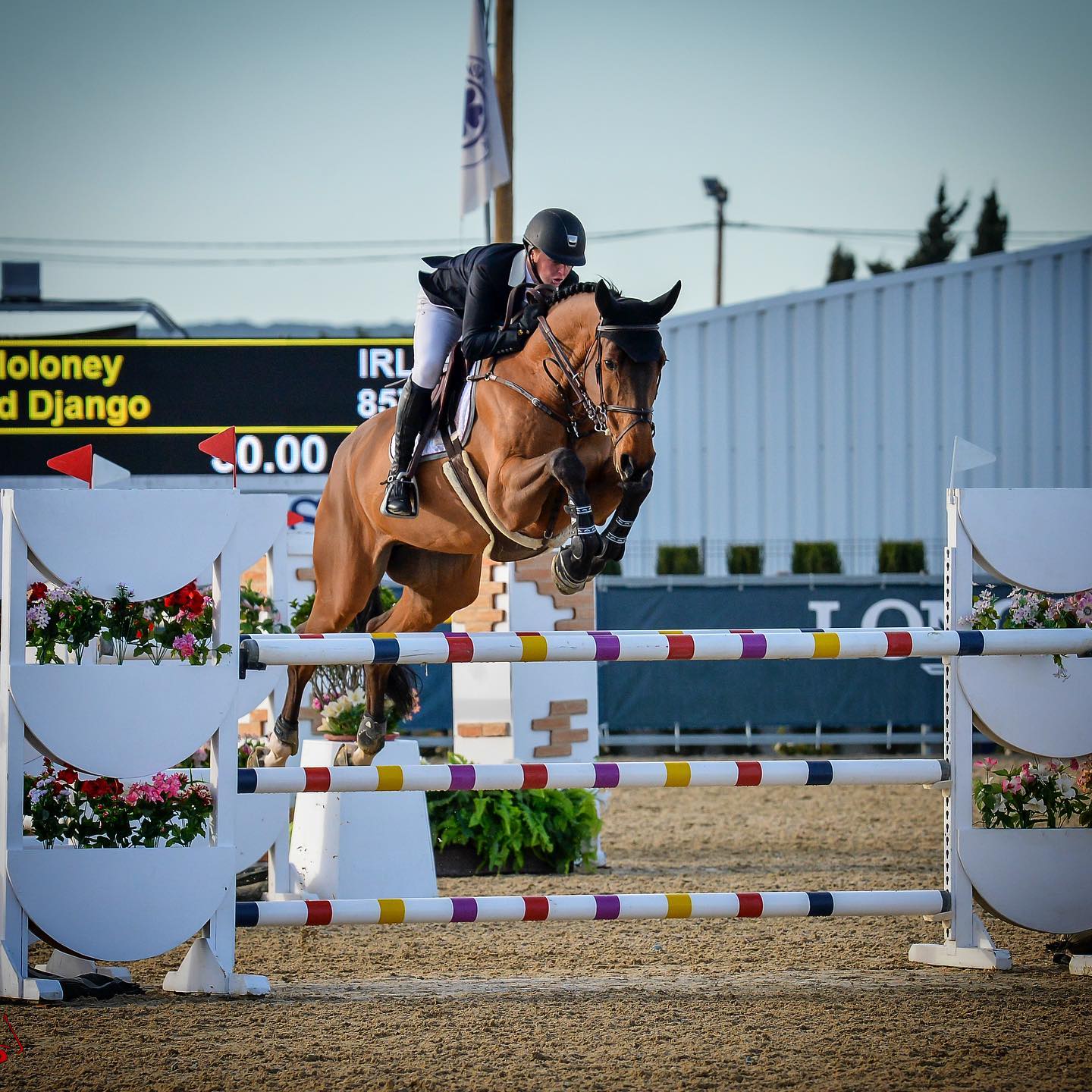 Brackenspa Stud Farm
Livery yard and stud based in south Lincolnshire. We stand a variety of stallions a good free a full range of both stud and livery services. We have 3 outdoor arenas and 1 indoor arena and run regular training events and shows. www.brackenspastud.co.uk 07788 670108 / info@brackenspastud.co.uk / #Stud Farms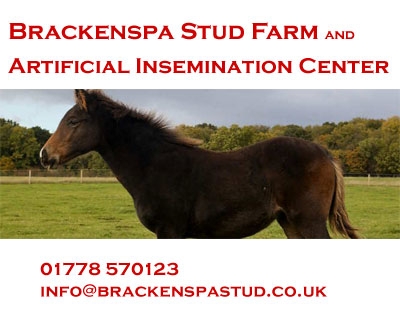 Renkum Stud Farm
Breeder of showjumping horses, Renkum Stud - henk@renkumstudfarm.co.uk, 01684 833714, Castlemorton WR13 6JG Malvern, Worcestershire, West Midlands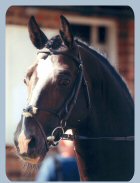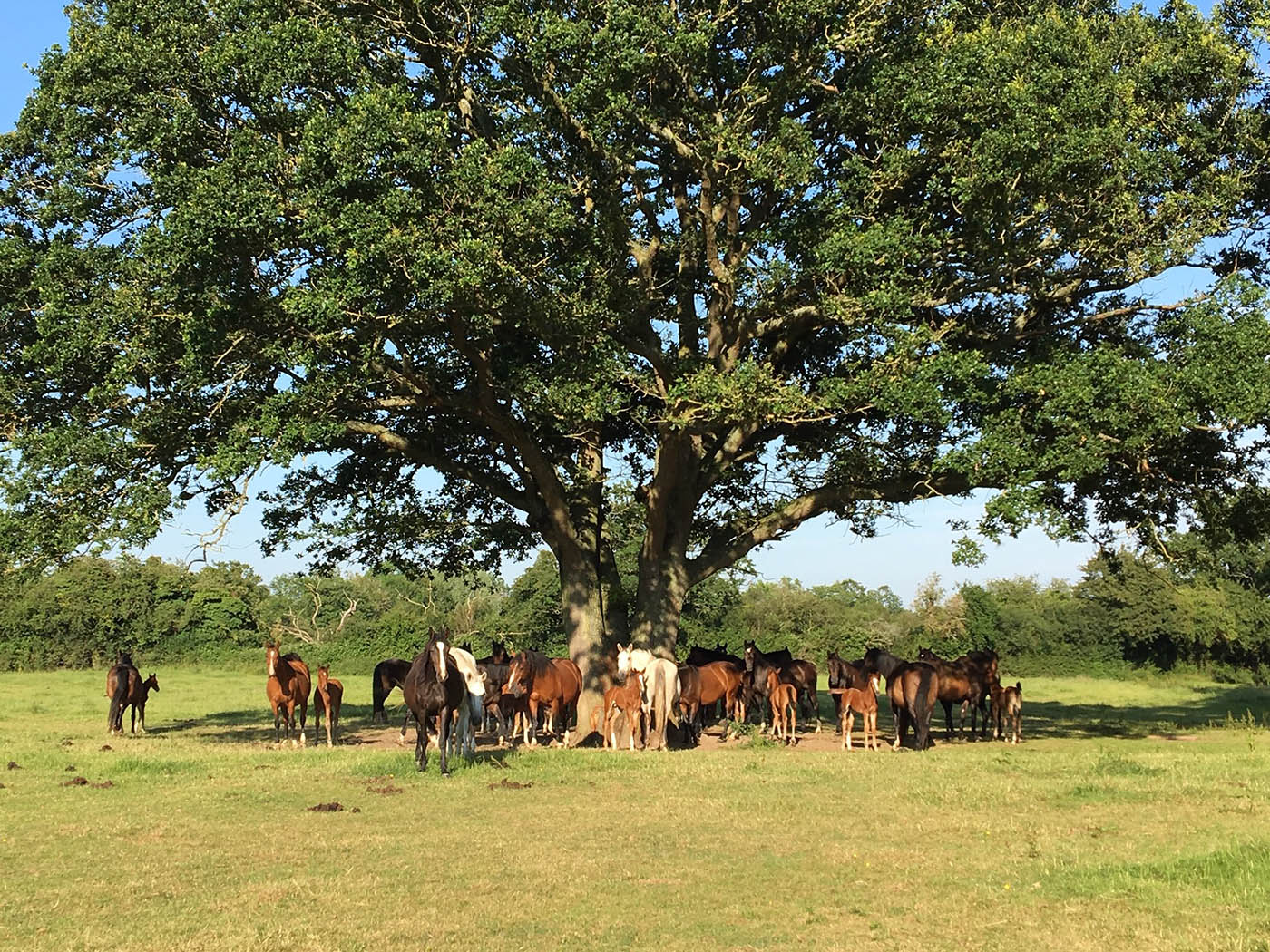 SLF Stud
Breeder of Top Quality Oldenburg Dressage Horses, 07500 041096, sally@slfstud.co.uk. https://www.slfstud.co.uk/ Shaws Lane Farm HX6 3HA Sowerby Bridge, West Yorkshire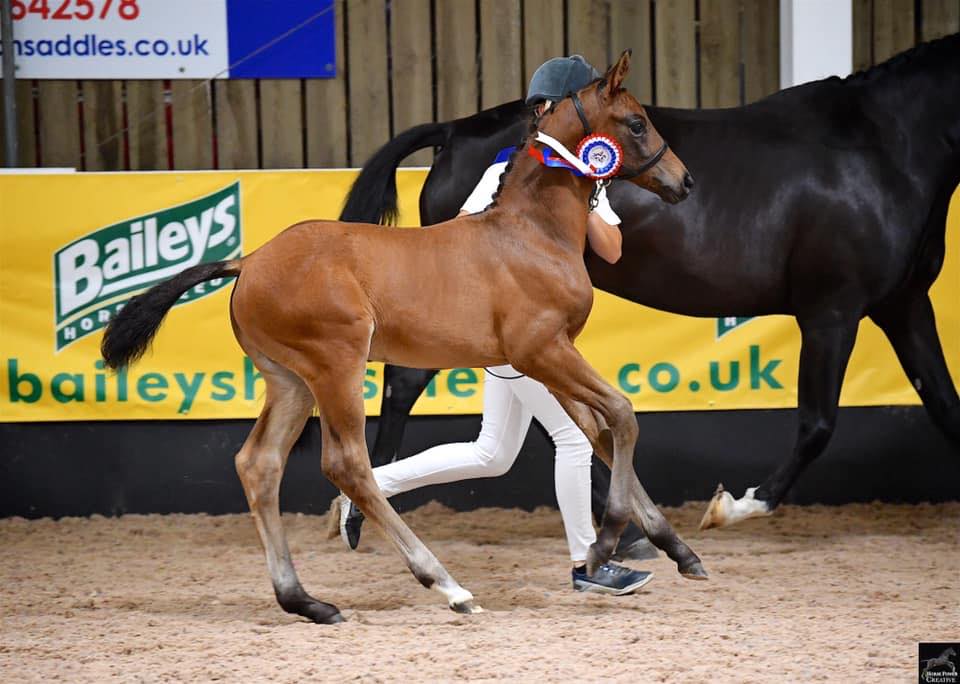 Warmblood Horses At Stud
Leanne Holford BHSAI, Norton Hall Stables, and Gainsbrook Stud
Beautiful horses, teaching you and your horse to follow your dream. Telephone : 07827 811223, leanneholford@hotmail.com / Cannock, Staffordshire #Stud Farms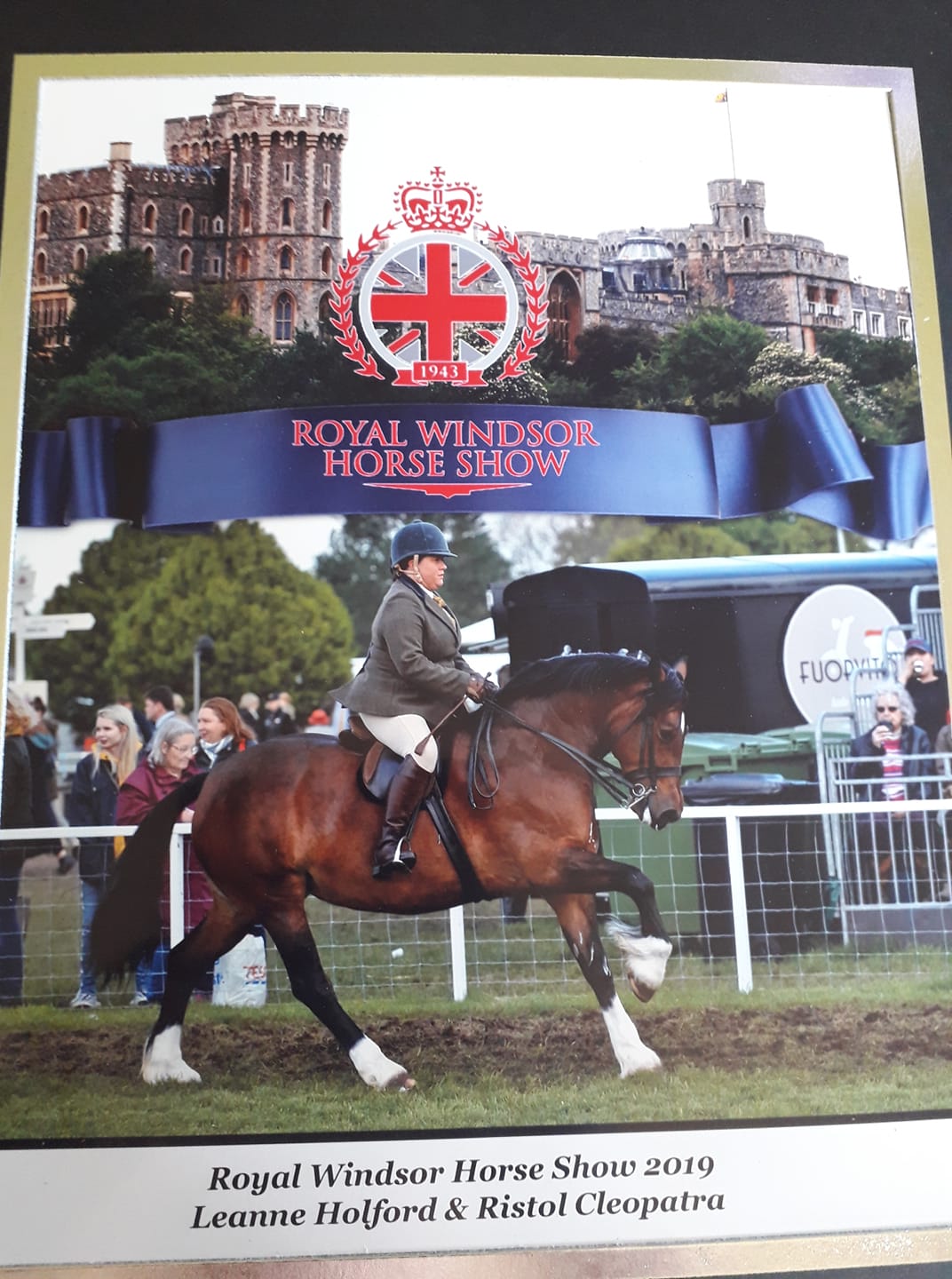 Court Farm Stud
Here at Court Farm Stud we have :Darren Mattia Darren has Produced many Competition Horses and some well recognised licenced Stallions & Superior Breeding Program producing some of the top Elite Premium young stock in the UK BEF Futurity. Telephone : 07717 005288 / https://www.courtfarmstud.com/ #Stud Farms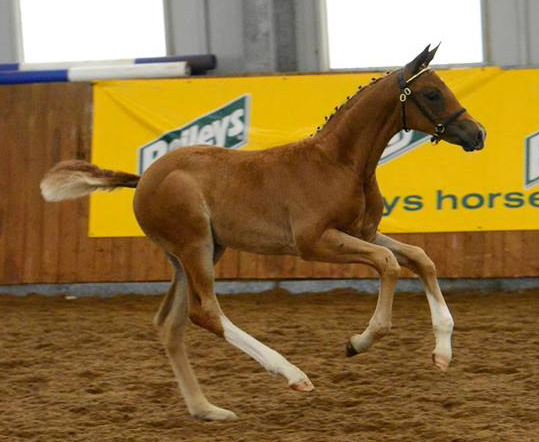 Marklley Stud - Markfield Farm
Successful producers and breeders of sports horses. Telephone : 07889 509561, kimbastud@yahoo.com, Moat Lane HP16 9BT Great Missenden, Buckinghamshire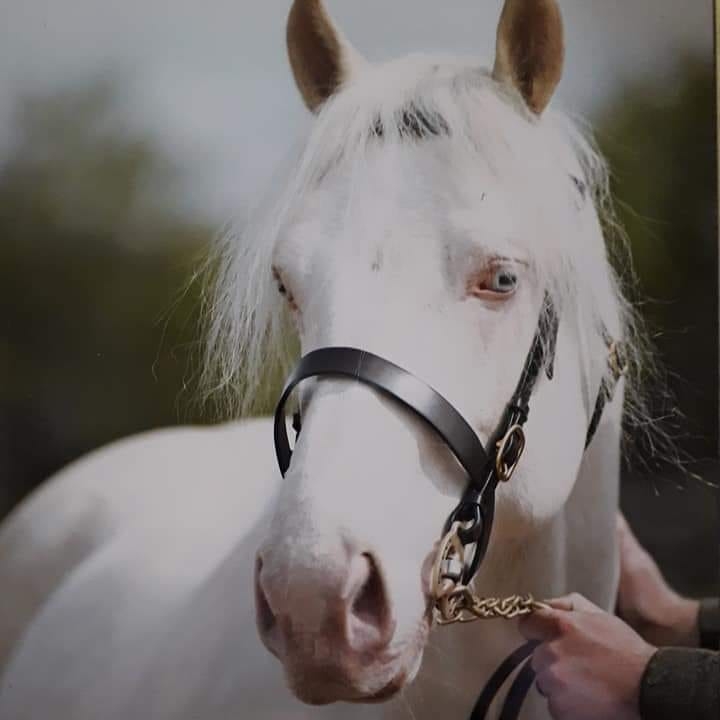 Coolest Champagne - AQHA Stallion
Dude, as he is affectionately known at home, is just that - a complete dude. Not only does he have a magnificent golden coat, but his temperament is also​ golden.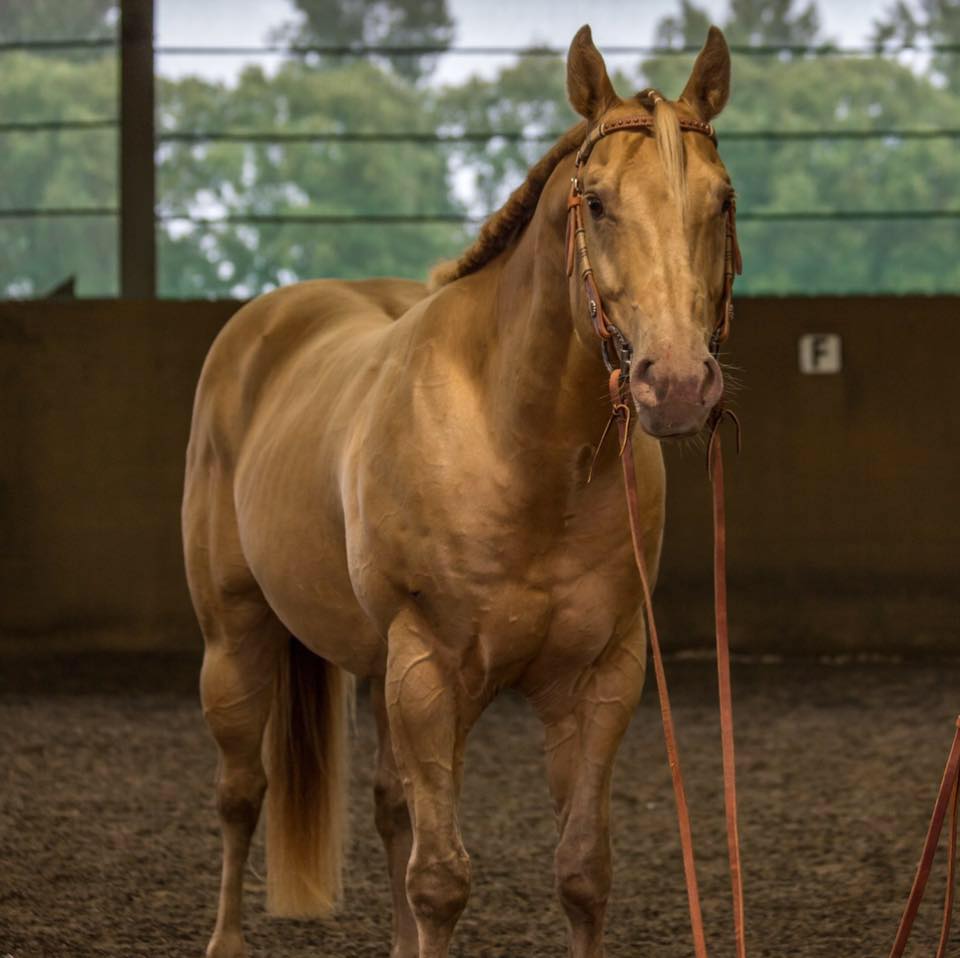 He is trained both Western and English, showing exceptional trainability and athleticism. Alongside his ridden and breeding career, Dude has also been the face of Western Horse UK magazine.
His foals inherit his power, grace, beauty alongside his laid-back manner, beautiful conformation and his straight yet powerful movement.
He is available at stud and is sure to add athleticism to any mare - please contact us to discuss, info@dreamcoatsportshorses.com, +33 6 42 13 87 91.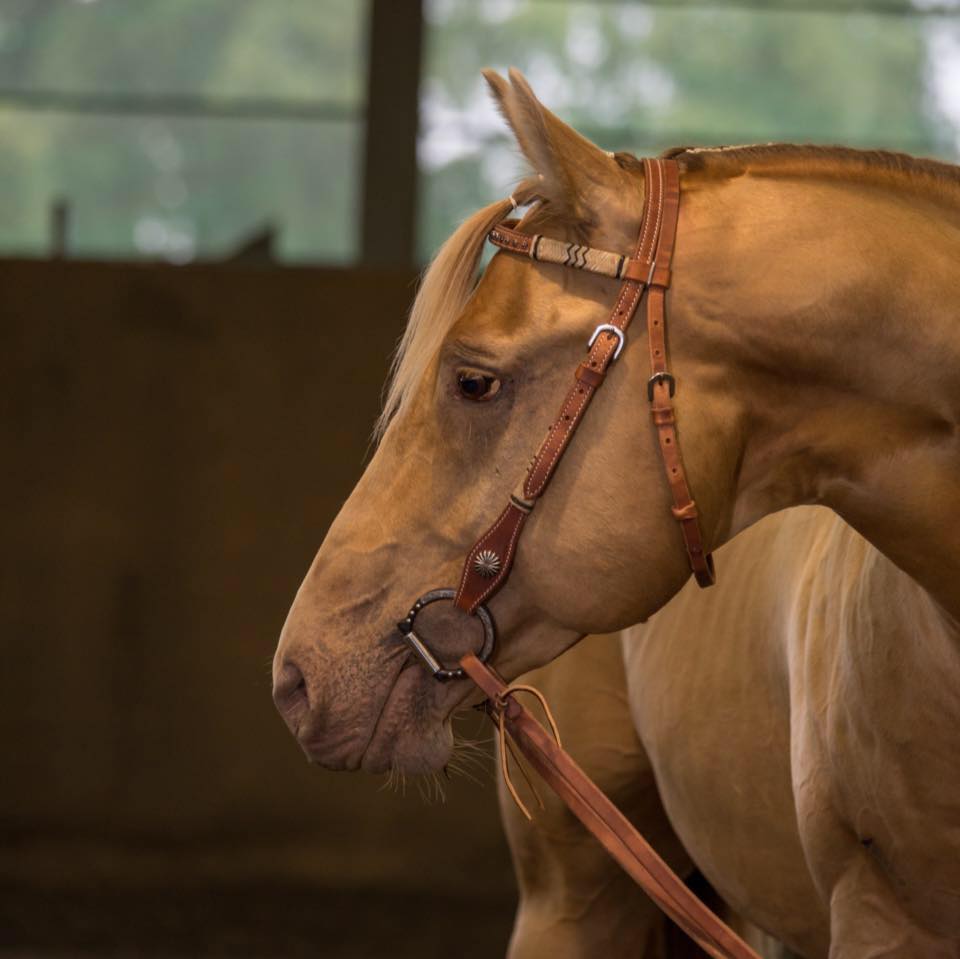 Carlton Stud
Carlton Stud a new development est 2016. Boarding of Broodmares and Youngstock. Telephone : 07796 934542, contact@carltonstud.co.uk. Common farm Cv13 0rl Nuneaton, Warwickshire / https://www.carltonstud.co.uk/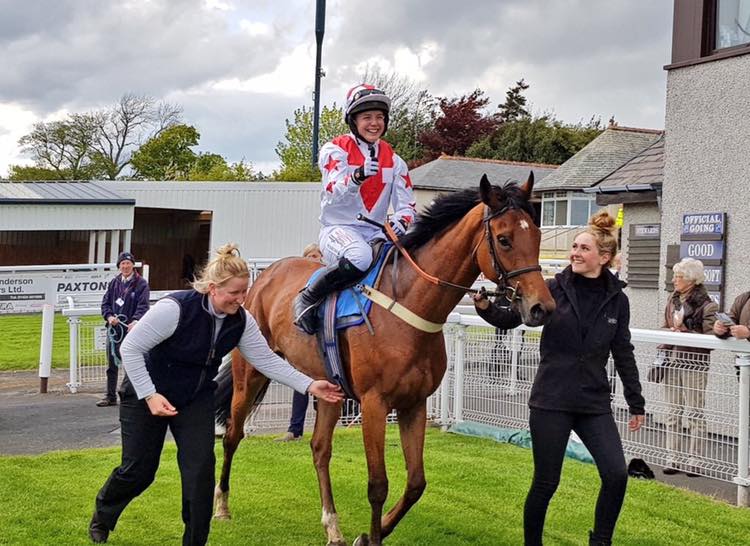 Ruslan Koperbaev
Ruslan Koperbaev - Russia - Showjumping Rider | Horses competed by Ruslan Koperbaev include Contact, Aja and Goryachi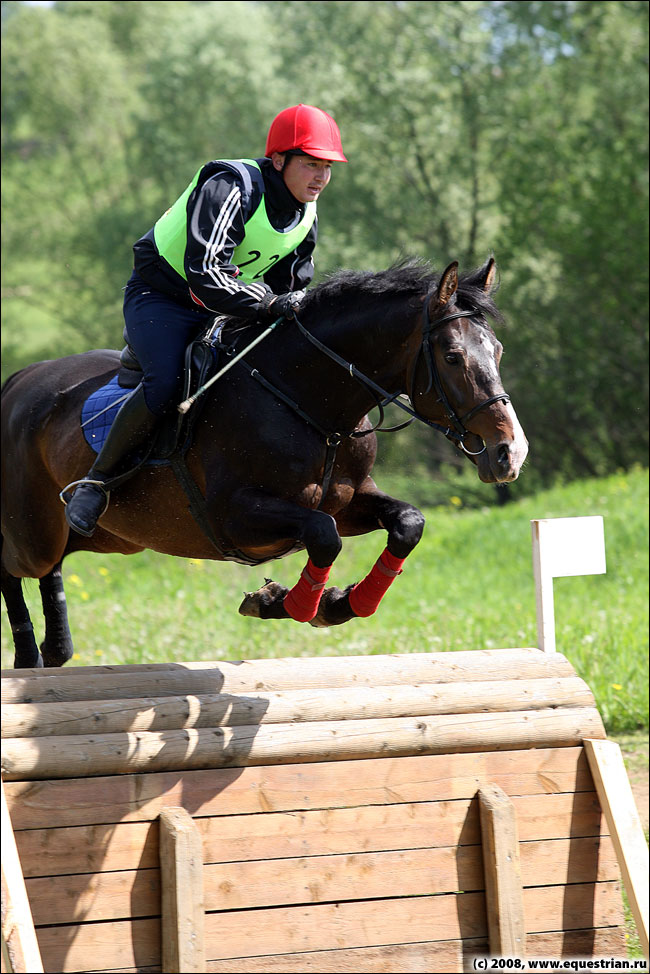 430 Long Canyon, California
Located in the prestigious 24 hour guarded gates of Bradbury Estates, an exclusive equestrian and estate community close to L.A., and just minutes to world famous Santa Anita Race Track, this stunning gated estate is situated on 2.27 acres of manicured grounds. This 7,302 square foot French inspired mansion offers majestic mountain and city views! Gates and a quaint bridge invite you in! This exquisite home boasts elaborate crown moldings, wainscoting, high ceilings with ornate custom finish details, breathtaking flooring, custom window and floor coverings, recessed lighting, lots of windows, grand hallways, and spacious rooms. There is a gourmet kitchen, with secondary kitchen, family room with wet bar, dramatic entry, formal living room and dining rooms, and a truly luxurious master suite with large balcony overlooking the city. There is also a recreation room, and theater which seats nine. Spacious patio/entertaining areas adorn the back yard facilitating California living!
Springhead Sport Horses and Stud
Moorhey Appaloosa stud is home to Moorhey Tomahawk the 15.2hh Leopard Spotted Appaloosa Stallion. 1 Lea Lane PR4 0RN Preston, Lancashire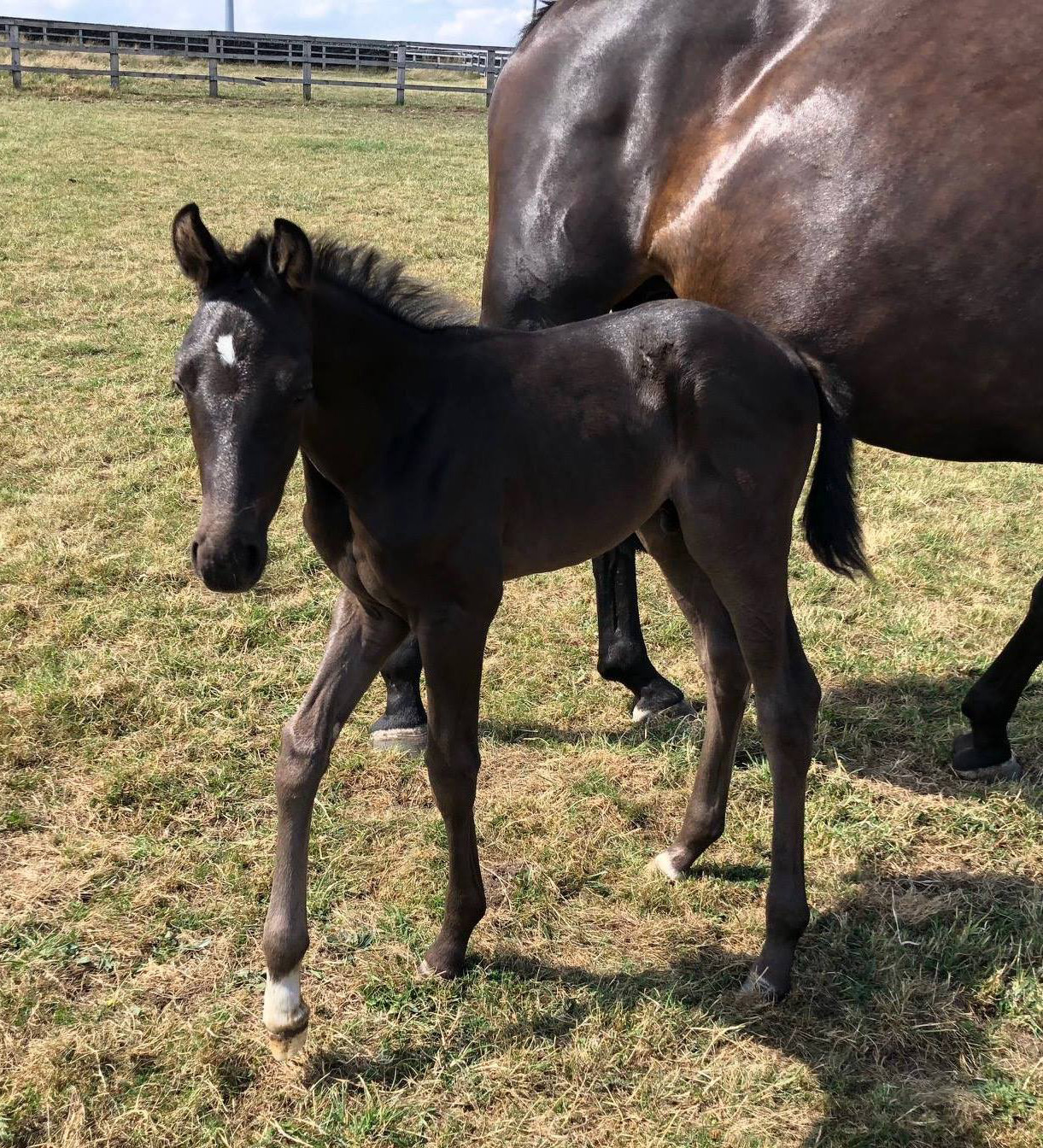 Vadim Namitokov
Vadim Namitokov is an Endurance Rider from Russia
Show Jumper For Sale
- High Offley Stud is home to coloured stallion High Offley Fernando (video below), sired by Kannan and show jumping stallion Crocodile Dundy Z, both of whom produce outstanding progeny for showjumping, High Offley Stud always have a selection of foals, young horses and competition horses for sale to excel in the sport of showjumping.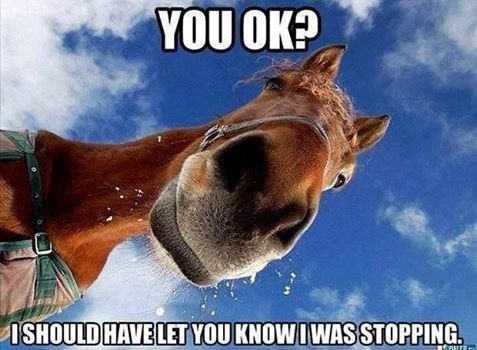 Weston Lawns Stud
Equine Breeder and Producer, Weston Lawns Farm, Bedworth Road CV12 9 Coventry.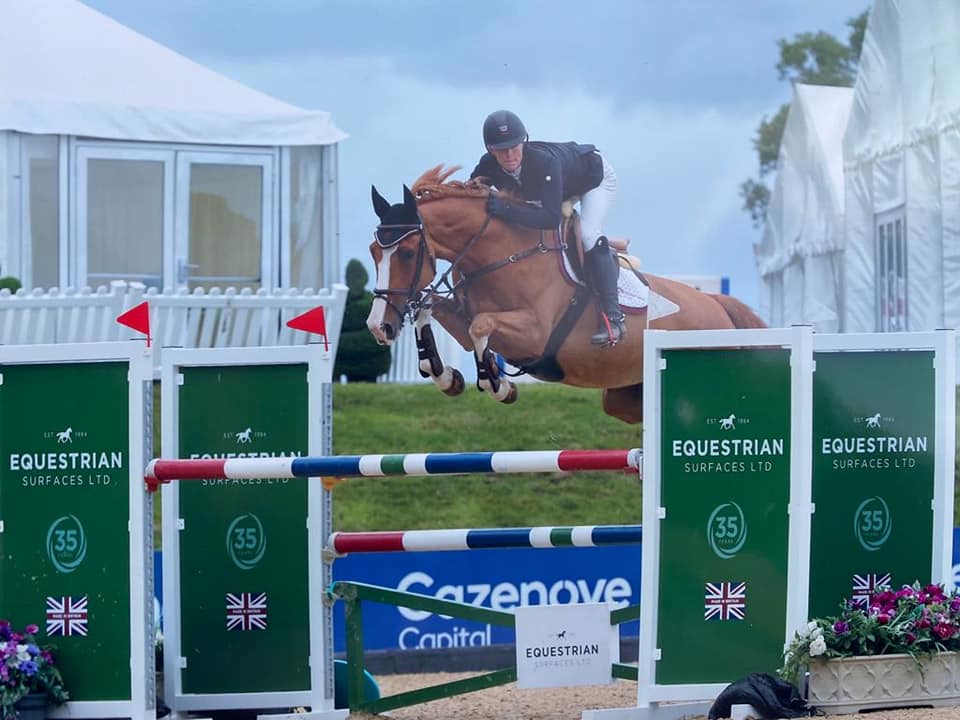 United Coloured Stud
Breeders of coloured warmbloods, Telephone : 07956 665998, unitedcolourstud@aol.com, 389 Worksop Road S43 3dh Chesterfield, Derbyshire. https://www.unitedcolouredstud.com/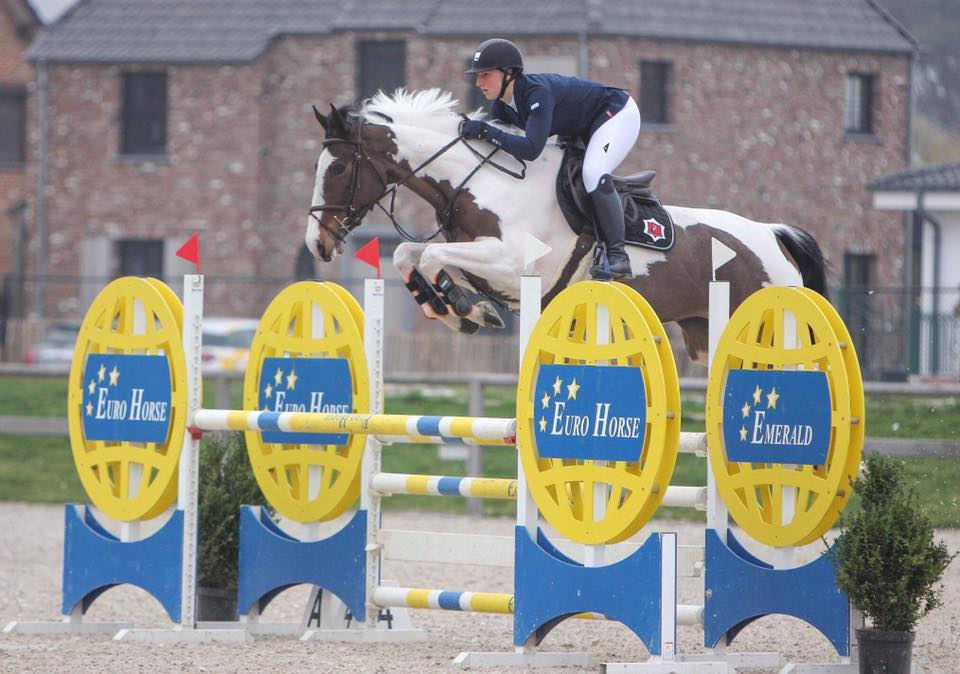 Sandboro Stud
Livery yard and Stud: Rotherwood Spring Storm 122cm. Rotherwood peeping Tom 143cm at stud. Foals , youngstock for sale and older ponies . Call : 07958 916885, Yoxall road Ws15 3sa Rugeley, Staffordshire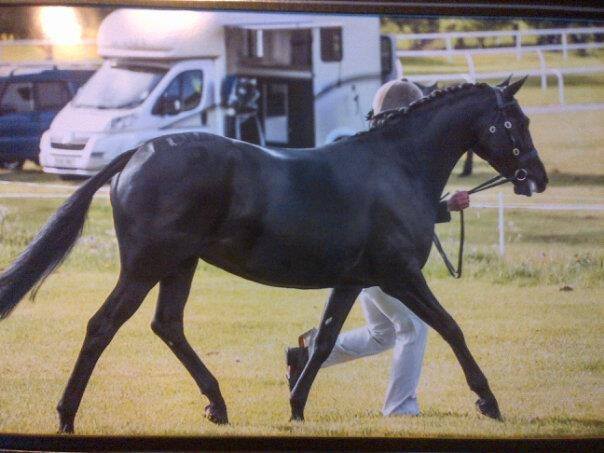 Greylands Stud
Breeding quality competition horses & ponies. Grade 1 ID stallion at Stud. Suppliers of fodder/bedding & fibre equestrian surfaces. Telephone : 07791 399156, greylandsstud@gmail.com, Greynor Uchaf SA18 3RF Ammanford, Dyfed, Welshpool / https://www.greylandsstud.co.uk/
Stud Farm Austerson
The home of Cunning Devil Z, Die Another Day W Z, Commander in Chief W Z and Kamiro W Z. Vicky has 30 years experience in breeding and producing. Nantwich, Cheshire, @vickystudfarm@hotmail.com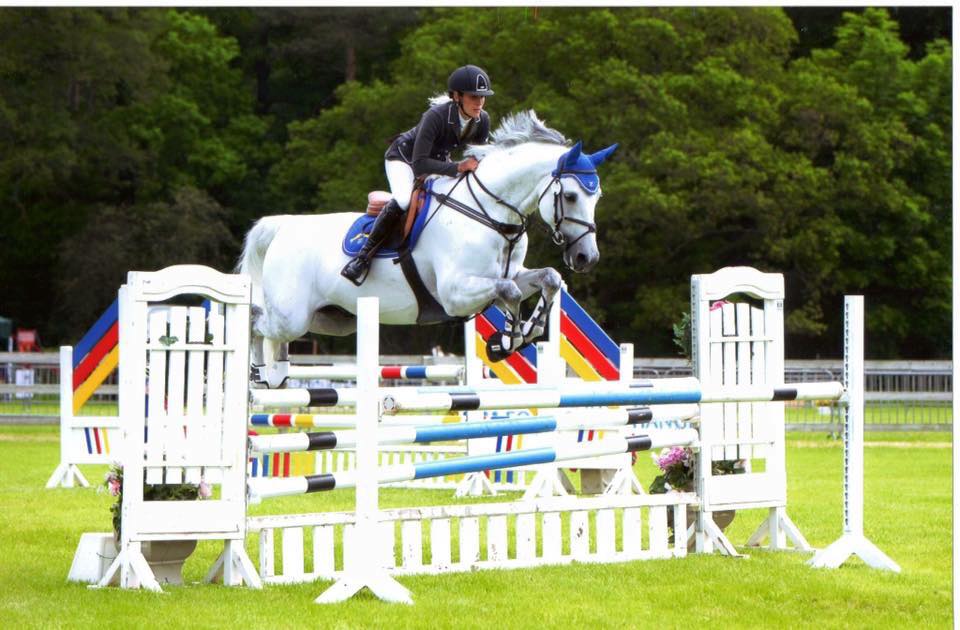 Ribble View Stud and Rehabilitation
Ribble View Stud is a well-established stud and AI centre with an outstanding selection of stallions and broodmares with both exceptional performance records and bloodlines. 07708 930628, rvs.stallions@gmail.com, Ribble View Farm Pr3 3bn Longridge, Lancashire, https://www.ribbleviewstud.com/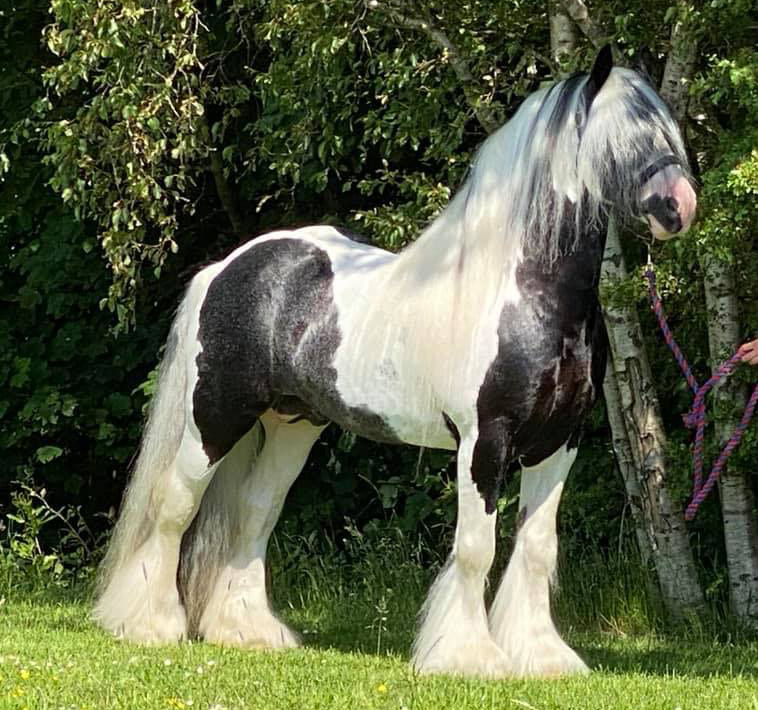 Stud UKEuro
We have a selection of quality young competition horses at Stud UKEuro all available to be viewed. Foals and young stock bred at Stud UKEuro, potential future superstars! Telephone : 07802 371548, larkie@studukeuro.com. Shelvin Farm Shelvin CT4 6RL Canterbury, Kent / https://www.studukeuro.com/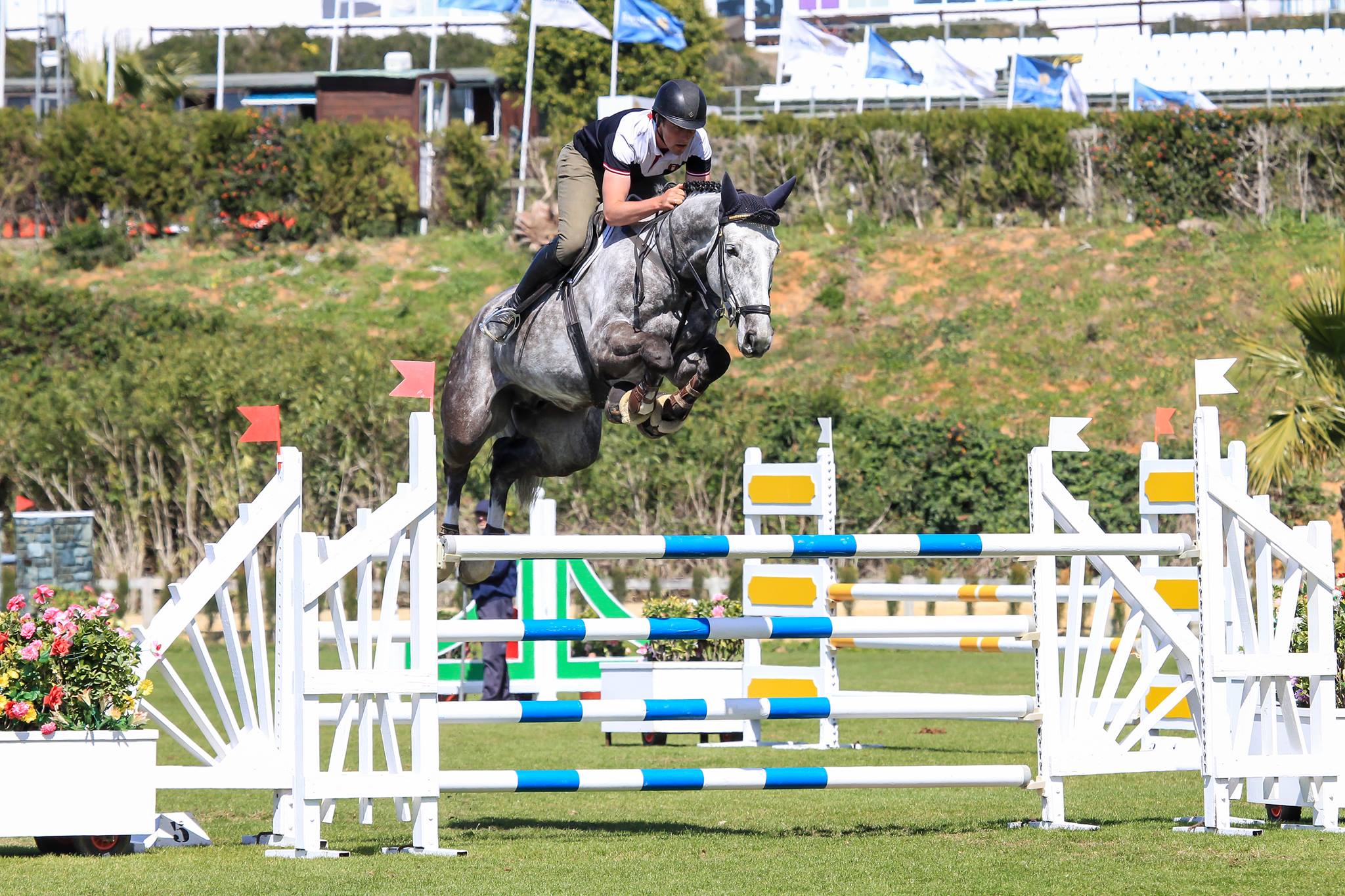 New Hill Farm Worsley
New Hill Farm Stud has a long established record as a professional equine breeding specialist. please visit www.newhillfarmstud.co.uk. New Hill Farm Stud, Manchester Road, Worsley, Manchester, M28 3NL. Telephone : 0161 790 2831, 07831 445944 / email - newhill199@aol.com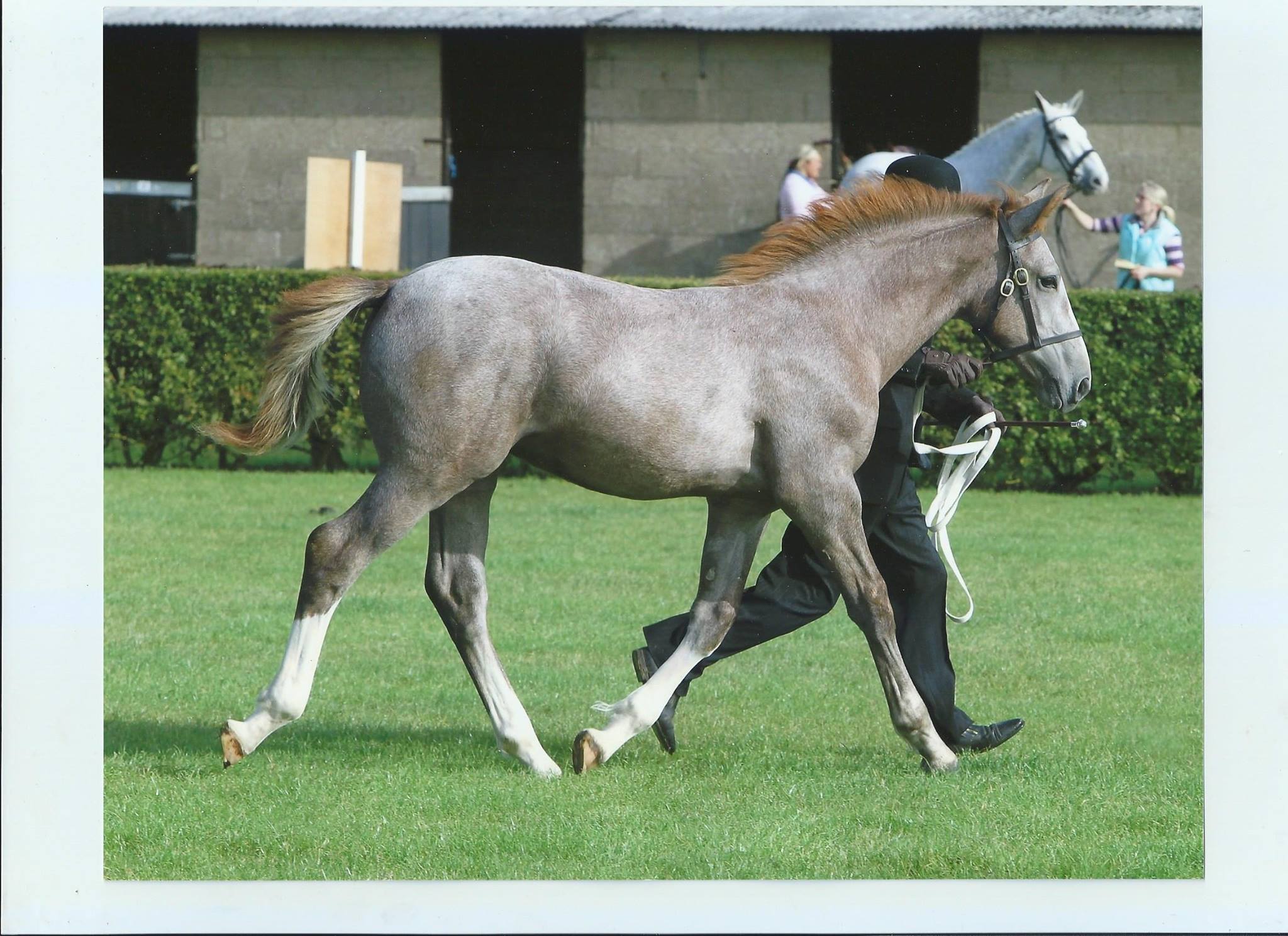 Caunton Manor Stud
Stud Farm based in Nottinghamshire breeding quality and performance with passion. Home to stallions Comfort, Jacondrik, Dankeschön & Branduardi with some exciting new additions on the way. Telephone : 07966 507205, victoria@cauntonmanorstud.com. https://www.cauntonmanorstud.com/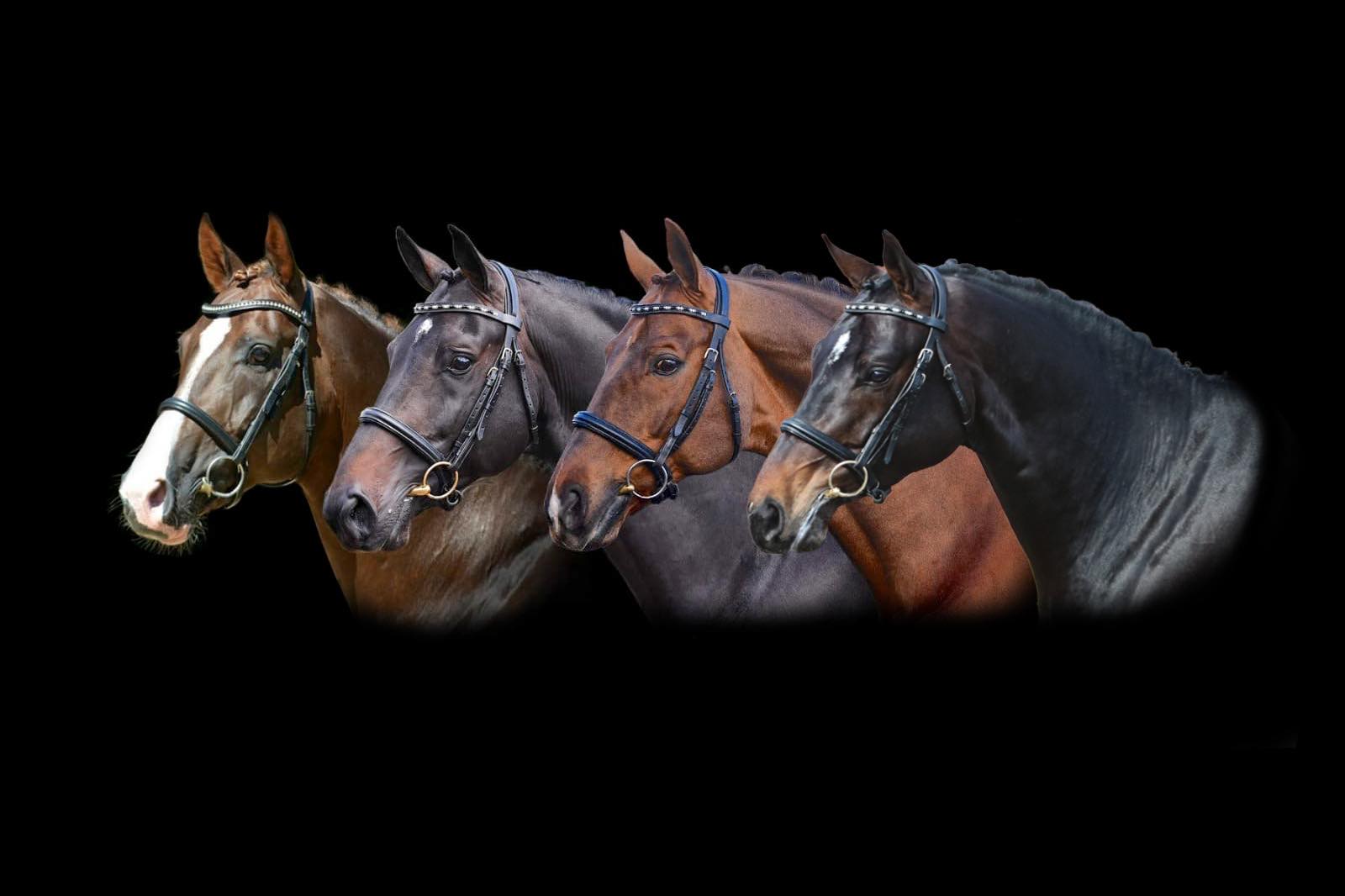 Summer Moor Equine Transport and Stud Farm
Summermoor equine services and stud farm. Based in the North East of the UK. We offer experienced, reliable, competitive priced equine transport throughout the uk.. keep an eye what for our monthly offers on local transport. Clipping service.. fantastic.
Aquarius Creme le Faberge.. Perlino welsh B stallion. Call : 07753 635117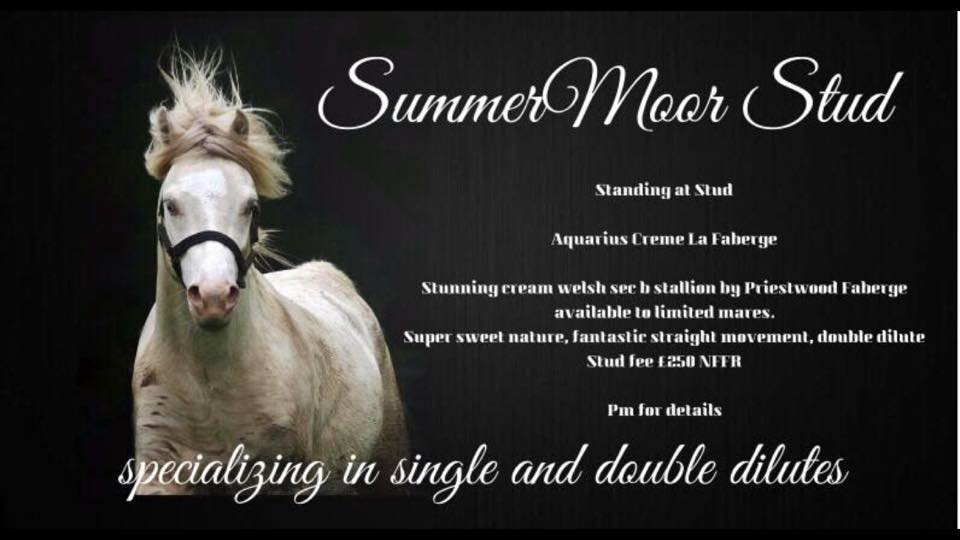 Glossoms Farm Stud
Small private stud breeding quality horses primarily for dressage. Telephone : 07768 453340, glossoms@hotmail.com. Melton Spinney Road LE14 4SB Melton Mowbray, Leicestershire. https://www.glossomsfarmstud.co.uk/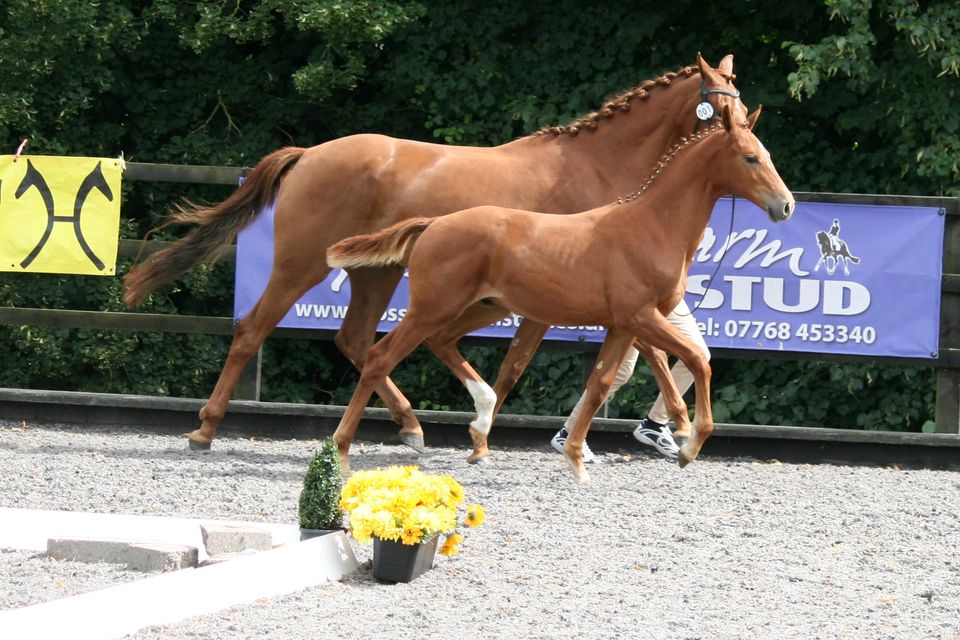 Golden Triangle Stud
Golden Triangle Stud is a small stud breeding American Quarter Horses and American Paint Horses. Situated in the heart of Warwickshire goldentrianglestud@hotmail.com / https://www.goldentrianglestud.com/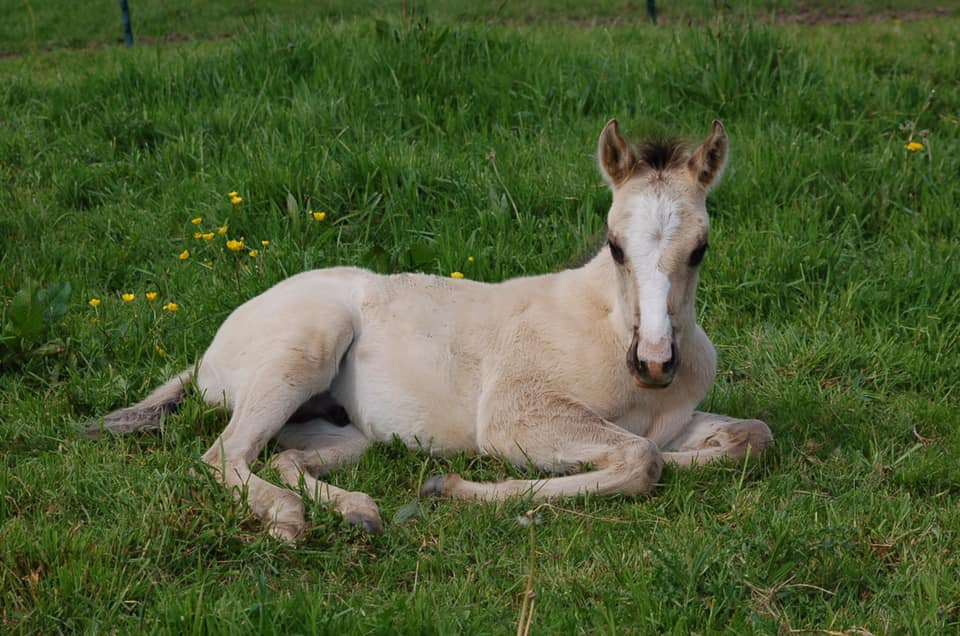 Windmill Dressage - Livery and Stud
A small private livery yard and stud 10 minutes from Addington. Swanbourne Road MK17 0JA Mursley, Milton Keynes, Buckinghamshire. Telephone : 07790 909975, info@windmilldressage.co.uk / https://www.windmilldressage.co.uk/ #Stud Farms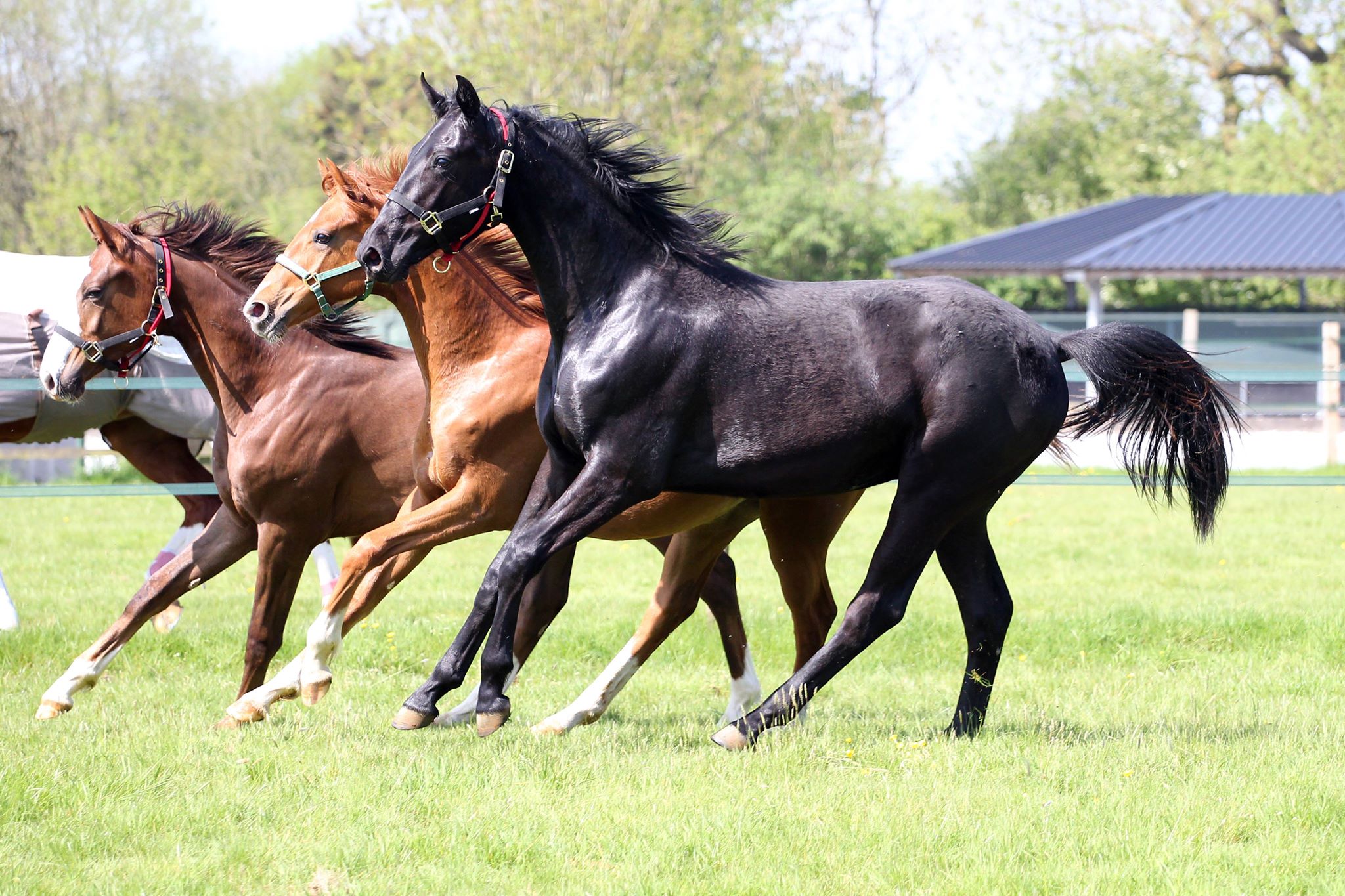 Westlands Farm Stud
Breeding Quality Sports Horses With A Difference. 01293 863005, westlands-stud@live.com. Westlands Stud, Russ Hill, Charlwood, Surrey, RH6 0EL / https://www.westlands-stud.co.uk/ #Stud Farms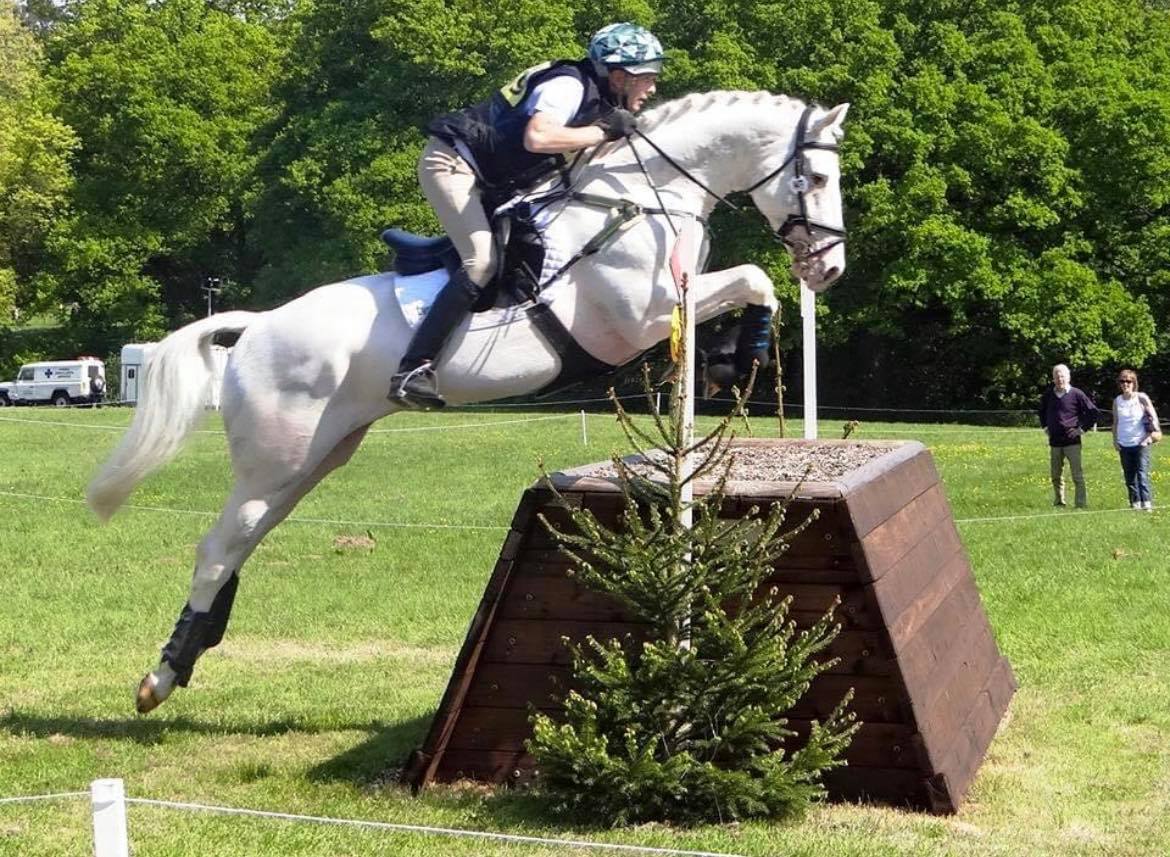 School Farm Stud
Producing premium youngstock using the best bloodlines available in Europe for the professional and amateur competitor with temperament at the forefront. Telephone : 07917 201300, School Farm TA20 3QR Otterford, Sommerset #Stud Farms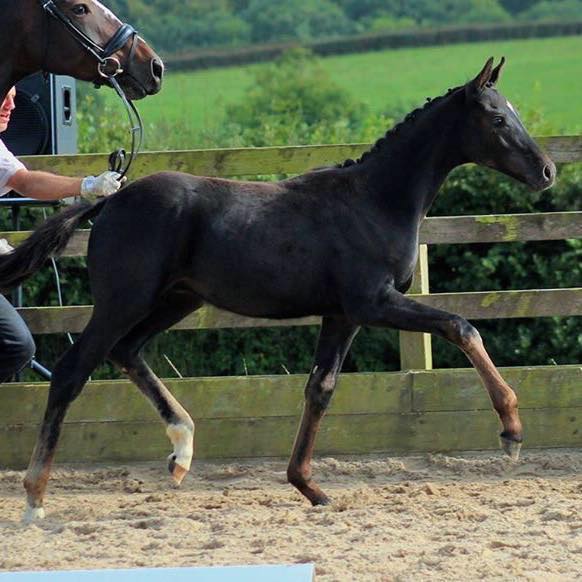 Fairlight Stud
Fairlight Stud Quality Sports Horses and Ponies, New Farm Clevedon Lane, Clapton-in-Gordano, North Somerset, BS20 7RJ / Telephone : 07889 203903, jo@fairlightstud.com / https://www.fairlightstud.com/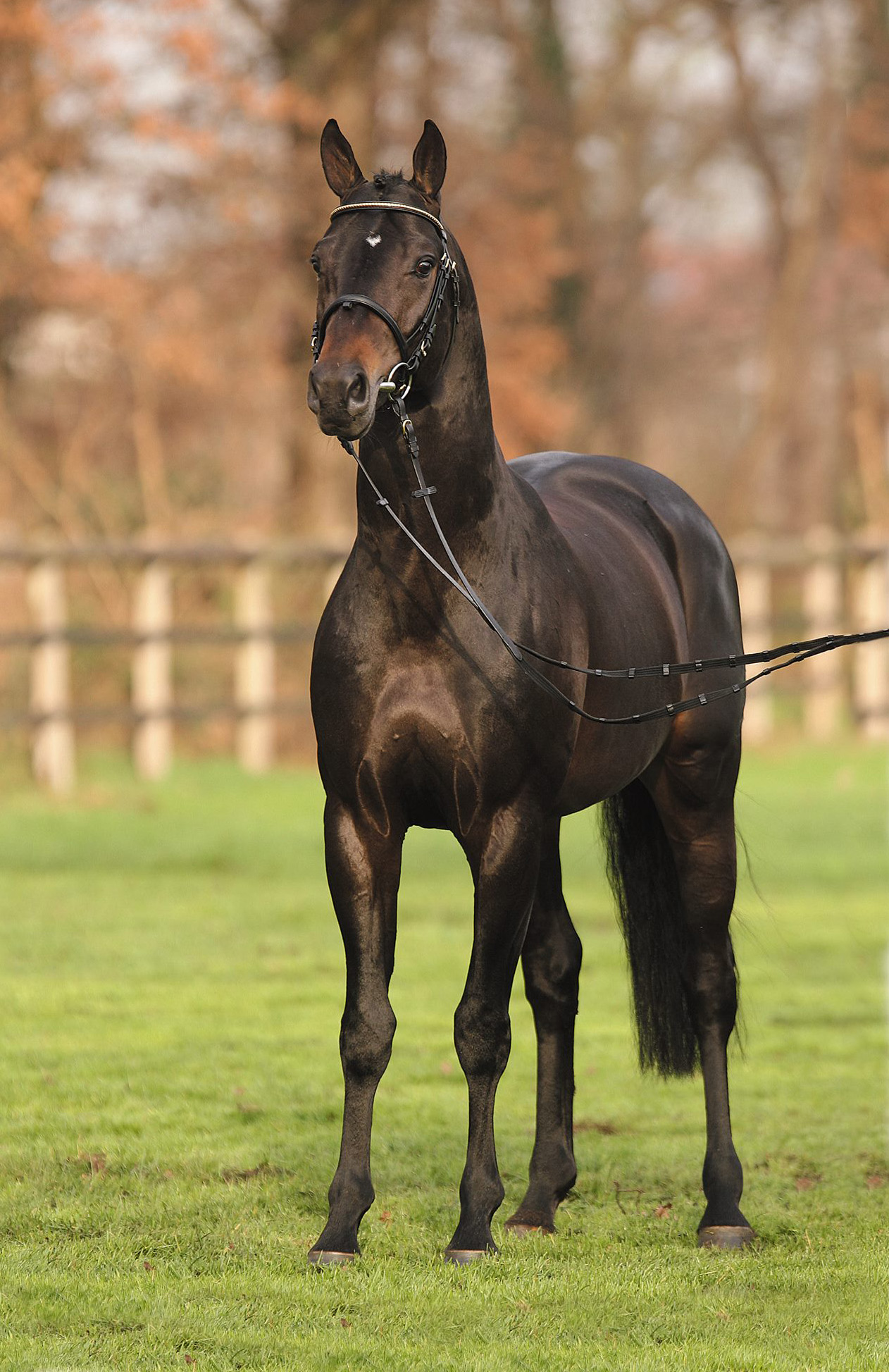 Hill Valley Stud Farm
Hill Valley Stud farm offers quality show jumping stallions at stud and AI services. Telephone : 07986 524936, hillvalleystud@yahoo.co.uk, Somerton Gate Lane, Waddington, Lincolnshire, LN5 9TA, United Kingdom / https://www.hillvalleystudfarm.co.uk/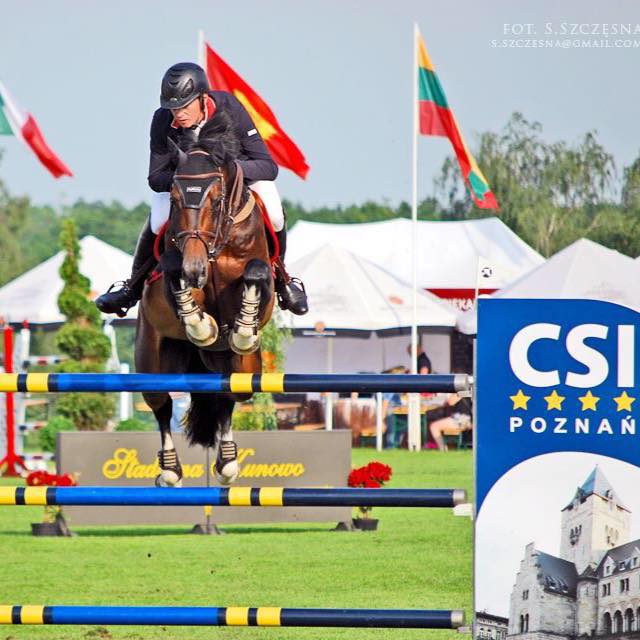 Bathley Hill Farm Stud
Bathley Hill Farm is situated six miles north of Newark, Notts. Graded Stallions standing at stud. Youngstock For Sale #Stud Farms. Telephone : 07753 445614, info@bathleyhillfarmlivery.com. https://www.bathleyhillfarmlivery.com/
Bathleyhills Monet Graded Spss stallion available at stud.
German riding pony - Weser Ems - 14.1hh - 2009 - registered PBW/PBA this boy has it all - colour - type - movement - conformation and most of all temperament!!!!! £400 plus collection.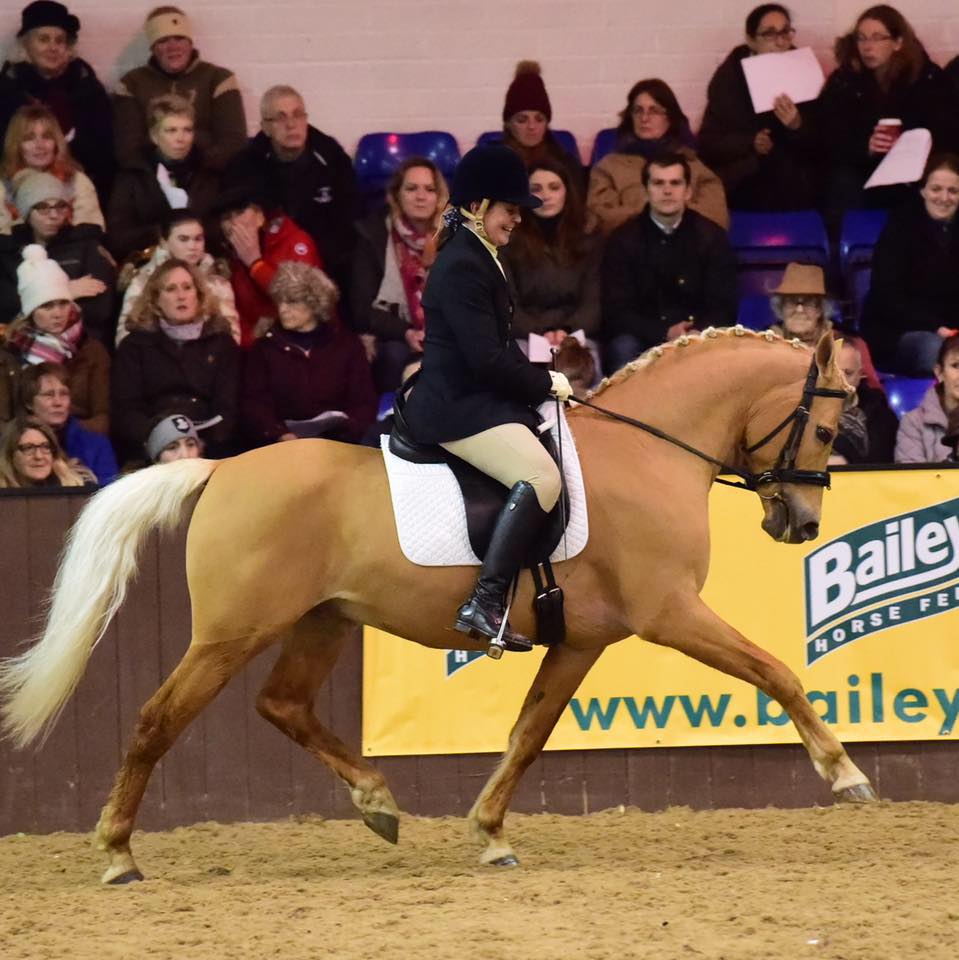 Kinsale Farm and Stud
Stud: Boarding broodmares and youngstock, foaling down, horses out of training, rehabilitation, and AI services. Farm: Producers and suppliers of quality haylage, hay and straw for the equine market. Telephone : 01691 662227, info@kinsalestud.co.uk. Whittington, Nr Oswestry, Shropshire, SY11 4NT https://www.kinsalestud.co.uk/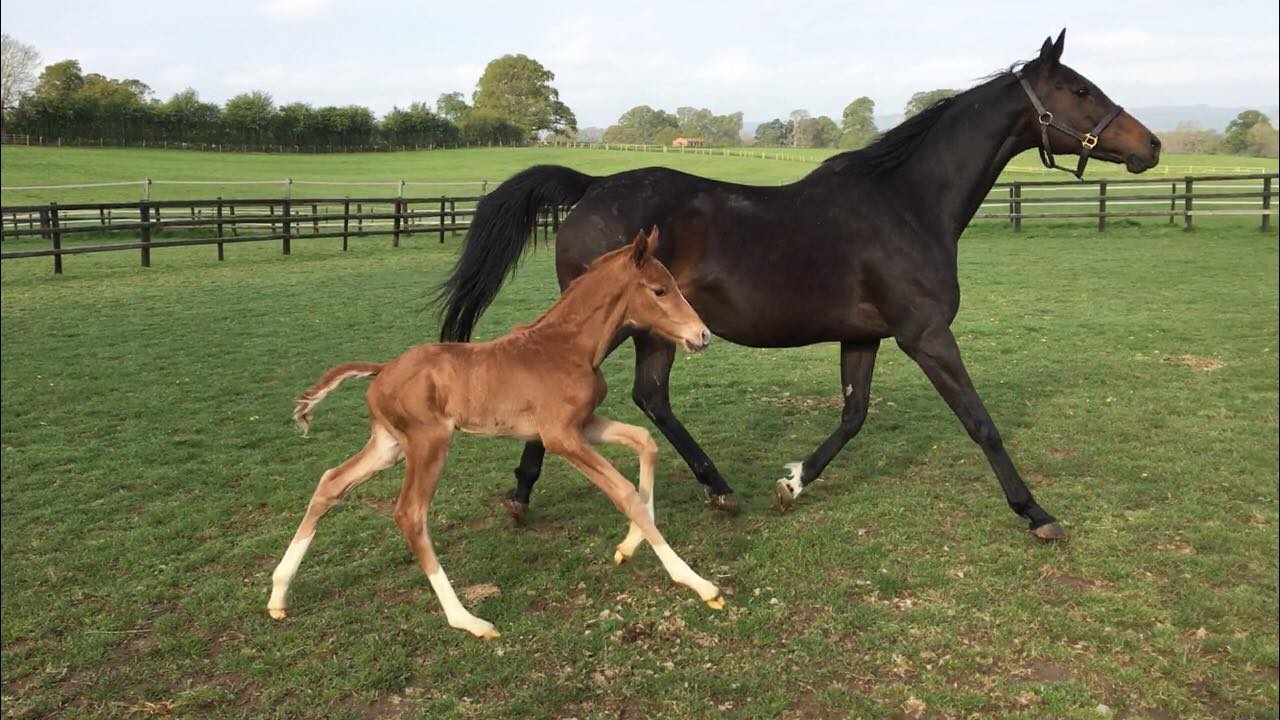 Newmains Farm Stud
Breeding foals for the future who are out of successful mares who have a proven record in the sport. Telephone : 07845 327648, shnnonefkelly91@icloud.com, New Mains Ky130nl Kinross, Perthshire, Scotland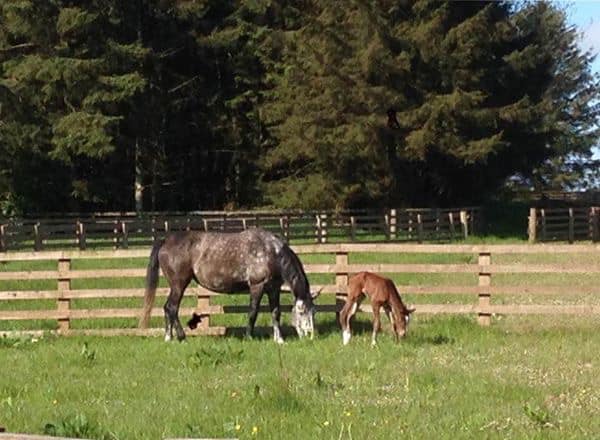 Exton Stud
Exton Stud - Premier livery & training yard situated in the village of Exton, Hampshire. Welcomes all horse owners & disciplines. Excellent hacking, indoor& outdoor arenas. Full set of show jumps. Regular onsite clinics. Own instructors welcome. Telephone : 01489 878867, info@extonequestrian.co.uk / https://www.extonequestrian.co.uk/ Allens Farm Lane SO323NW Southampton, Hampshire #Stud Farms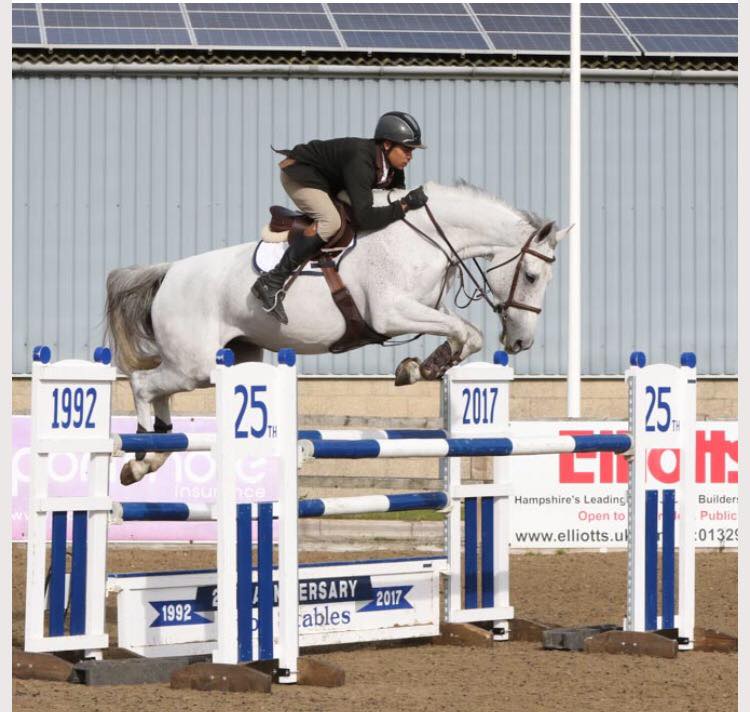 Kimba Farm Stud
Successful producers and breeders of sports horses. Telephone : 07889 509561, kimbastud@yahoo.com, Moat Lane HP16 9BT Great Missenden, Buckinghamshire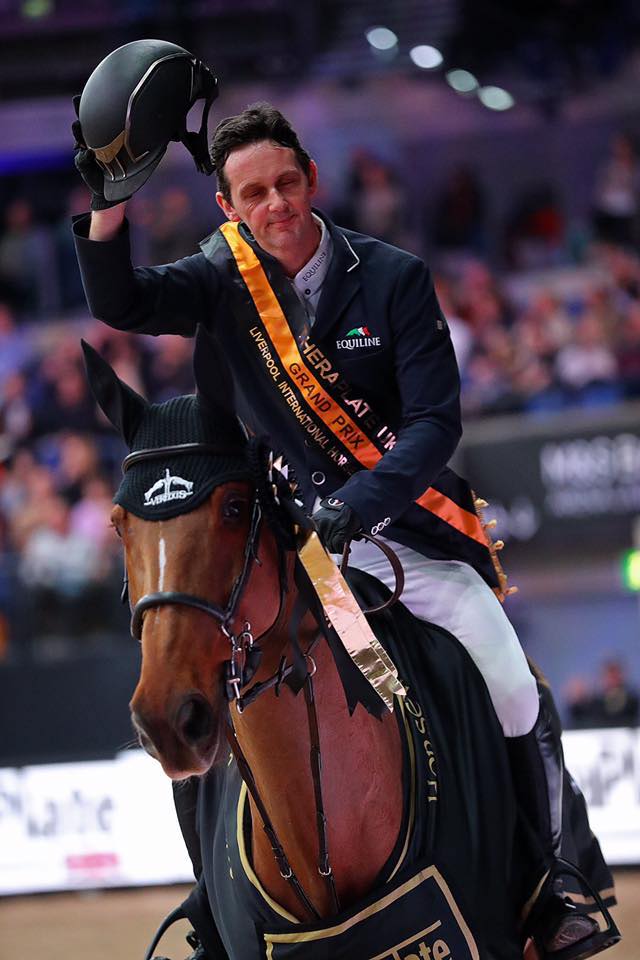 Tudor Stud Farm Equestrian Centre
Tudor Stud Farm Equestrian Centre, Super livery yard on the edge of the Chilterns. Horse sales and sales livery. Schoolong and breaking livery undertaken. Telephone : 07702 685072, anna@tudorequestrian.co.uk, Chinnor Road HP14 4AA High Wycombe, Buckinghamshire ://www.tudorequestrian.co.uk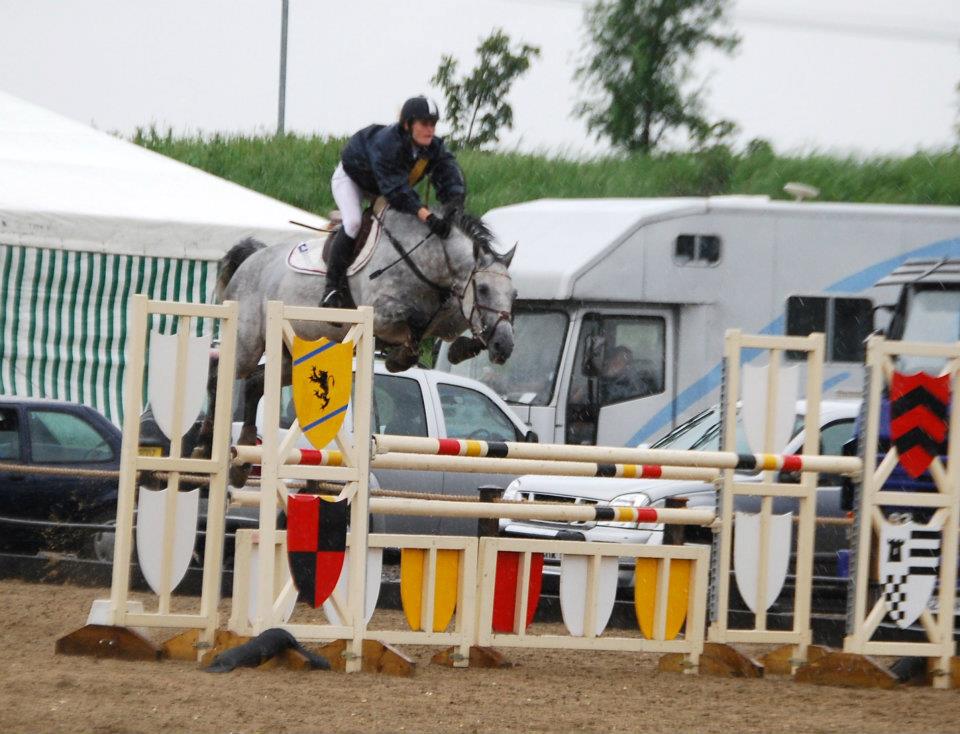 Overa Farm Stud and Saddlery
Stallions at stud, horses for sale, all types of livery offered, Retail and online saddlery. Telephone : 01553 617162, chris@overafarmstud.co.uk : https://www.overafarmstud.co.uk/
Dashd Epic Adventure
Epic is an absolutely exquisite 2016 APHA colt by the phenomenal Champagne Two Impress (APHA) out of the divine Espree (Thoroughbred).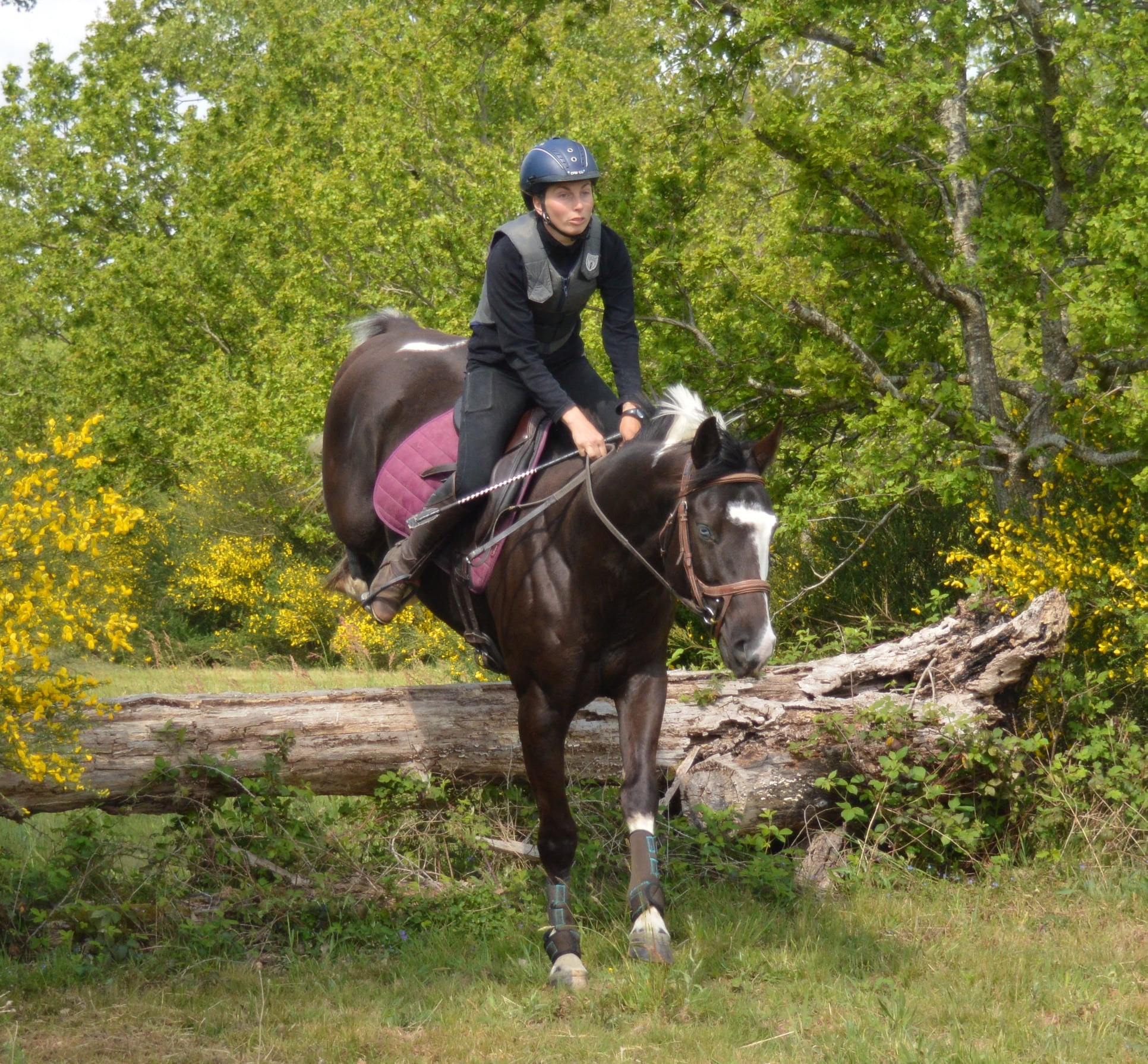 Currently standing at approximately 15hh at two years old, he is to make 15.2/15.3hh at maturity.
Currently standing at approximately 15.1hh at two years old, he is to make 16/16.1hh at maturity.
His conformation is to die for, a true sports horse in the making with the most amazing paces. He is bold, friendly and loves to be loved. We dare you to find a sweeter-tempered colt!
He is available at stud to a select few mares in 2019 for his very first season once his stallion approval is received from APHA and is sure to add height and athleticism to any mare - please contact us to discuss. info@dreamcoatsportshorses.com, +33 6 42 13 87 91