Euro Sport Horse
Euro Sport Horse is home to international riders Mennel Watson & Helen Van Heyningen and are a well respected breeders of showjumping horses using some of the finest competition bloodlines from proven mares and stallions. Based in Solihull conveniently located in the center of the UK, very close to Birmingham Airport for international viewers to come and visit, Euro Sport Horse is always have available an excellent selection of young horses from foals through to international showjumpers, to arrange a viewing please call
07968 161133
or email
h.vanheyningen@gmail.com.
Euro Sport Horse is home of proven jumping stallions Outcast and Whisper in the Wind, both producing excellent progeny competing in the showjumping arena with lots of success. Euro Sport Horse is a showjumping breeder with a proven record of excellence that includes breeding many excellent sport horses for both amateur and professional riders.
Below you can watch Euro Sport Horse Stallion Whisper In The Wind, winning at the Horse Of The Year Show with Mennell Watson. Whisper In The Wind is available at Stud at Euro Sport Horse and we have a number of foals and young horses sired by Whisper In The Wind.
Below is a picture of Gordons Twist & Helen Van Heyningen, Gordons Twist who was competed by Helen van Heyningen had winning in excess of £30,000 she successfully won AIT, Grand Prix and competed at international shows such as Horse of the year show, Olympia, Millstreet, Cavaen etc. etc. in 1995 she become the National Ladies Champion on the county circuit.
Gordons Twist is a tremendous producer of young horses having already produced multiple International showjumpers. Her first foal Little Business was sold to Portugal and competes internationally Little Business represented Portugal in the European Young Riders. Her second foal Back In Business has tremendous scope and a prolific competition record with Mennell Watson in the saddle, results include numerous wins and placings at county level as well as internationally including CSI-B Quinta da Marinha, Portugal Grand Prix.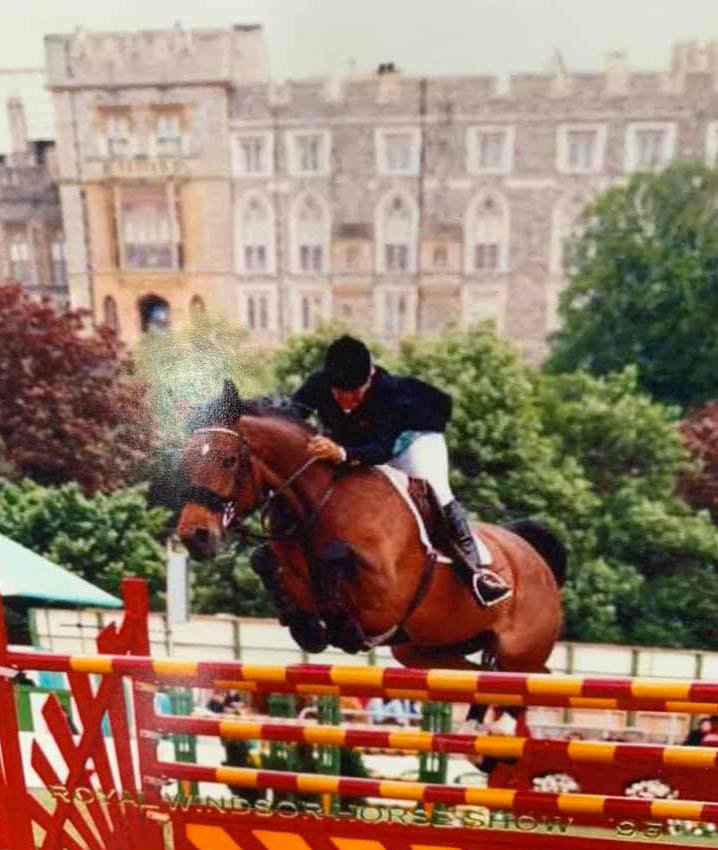 Stunning filly born this week Whisper in the wind/It`s the Business, grand daughter of Gordons Twist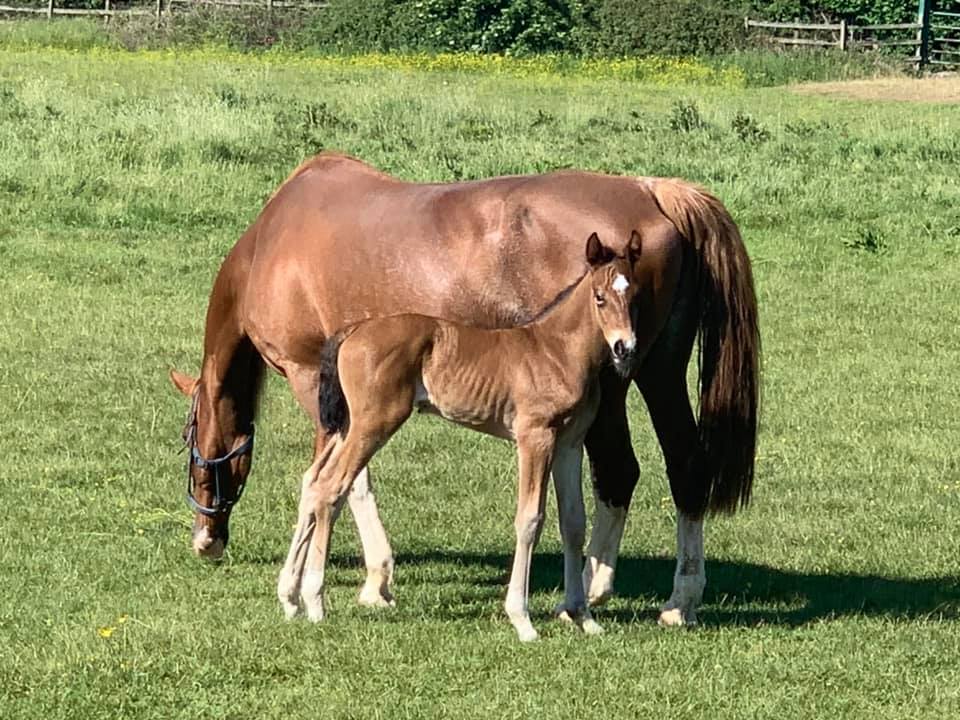 Foals & Young Horses For Sale From Euro Sport Horse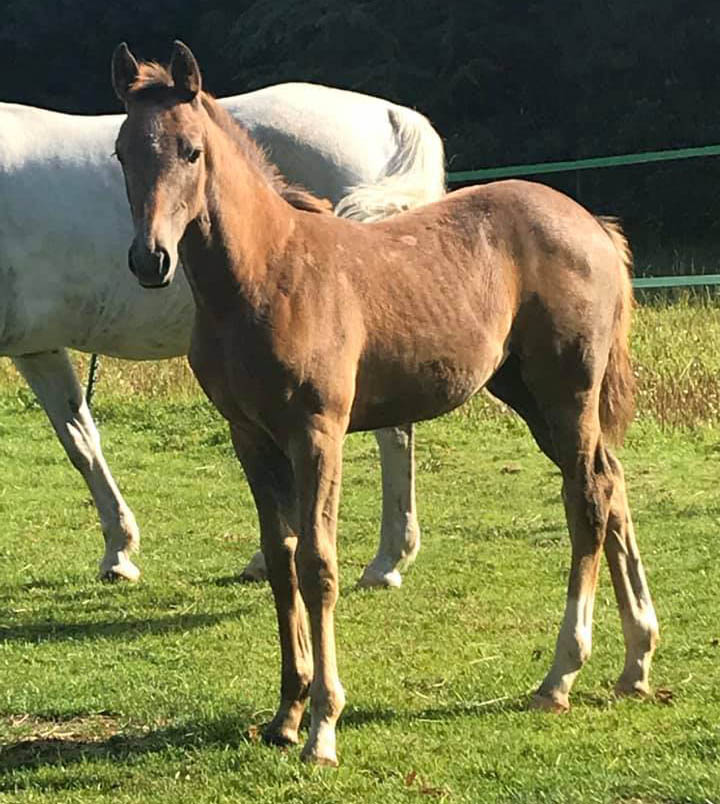 Stallion Outcast with Mennell Watson, standing at stud, sired by Olympic stallion Russell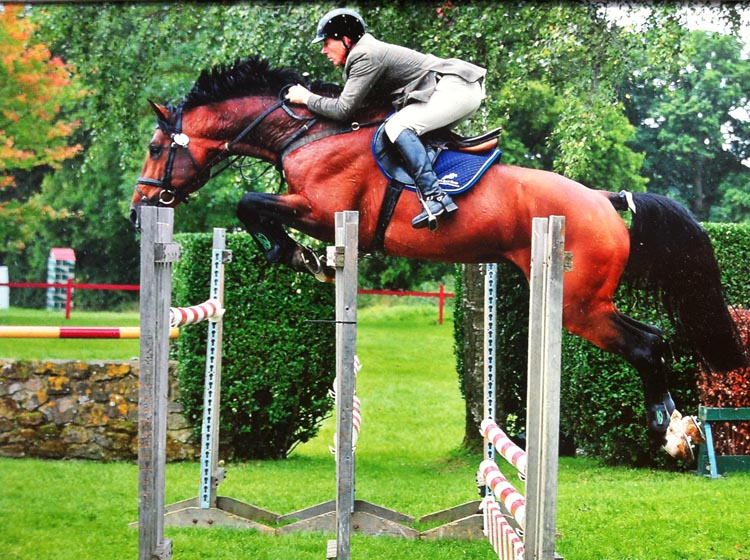 Back In Business & Mennell Watson, Winner of numerous grand prix`s, bred and produced at Euro Sport Horse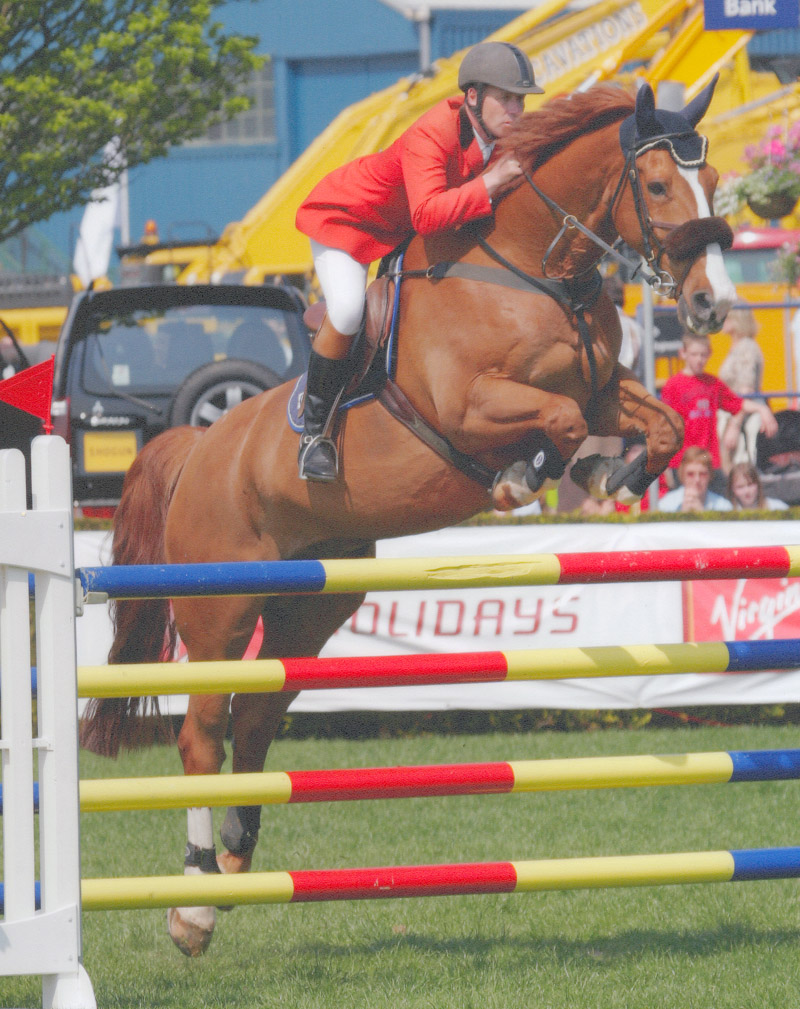 Helen Van Heyningen & Fresh Tom competing at the Horse Of The Year Show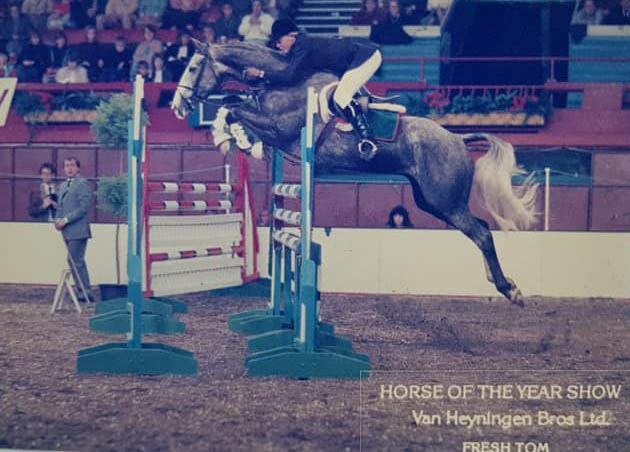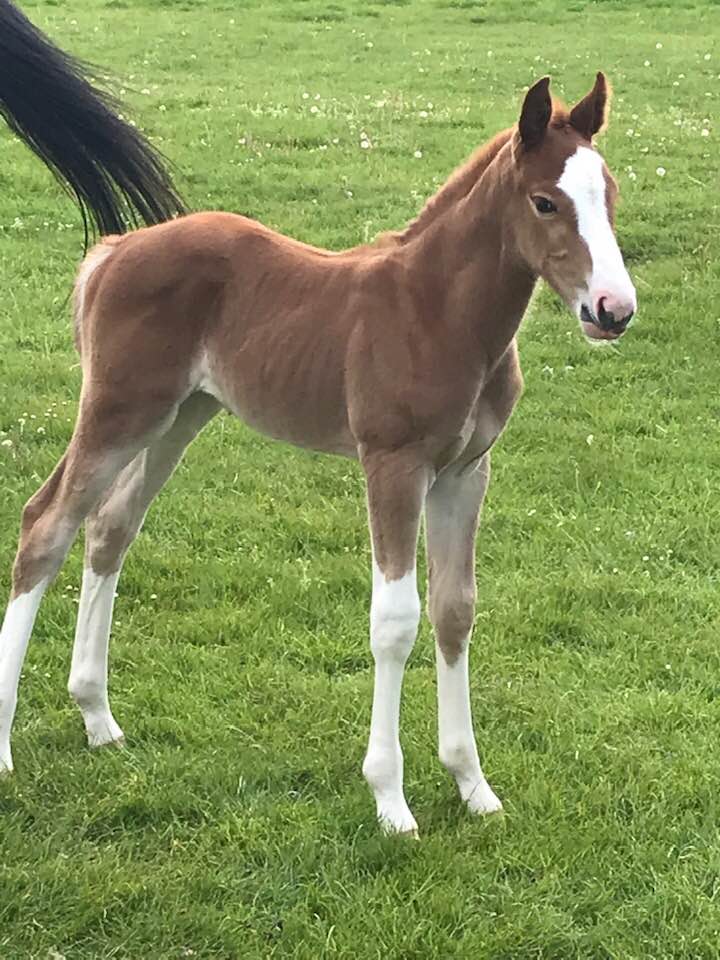 Kevins Path competed by both Helen Van Heyningen & Mennell Waston, pictured below is Mennel riding and qualifying for the Foxhunter Final at the Horse Of The Year Show.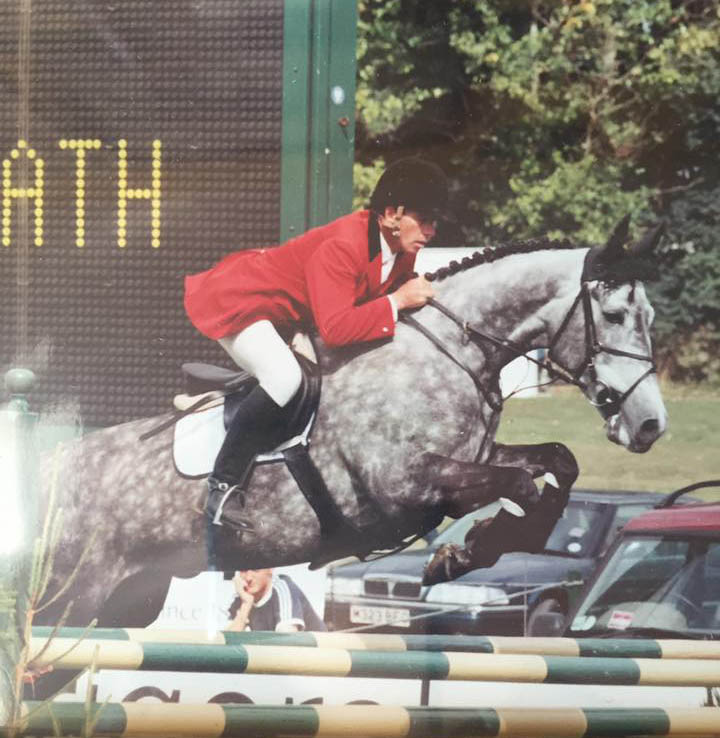 Young horses for sale, unbroken from the finest competition bloodlines, proven mares & sires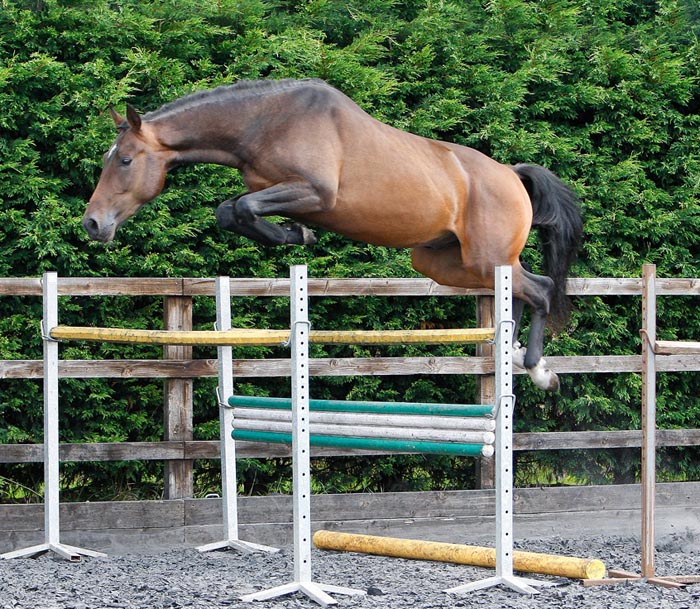 Euro SPort Horse foals and young horses have had numerous progeny achieve excellent prices at auction, come visit us and see what we have, they will be cheaper than at an auction with no commission to pay!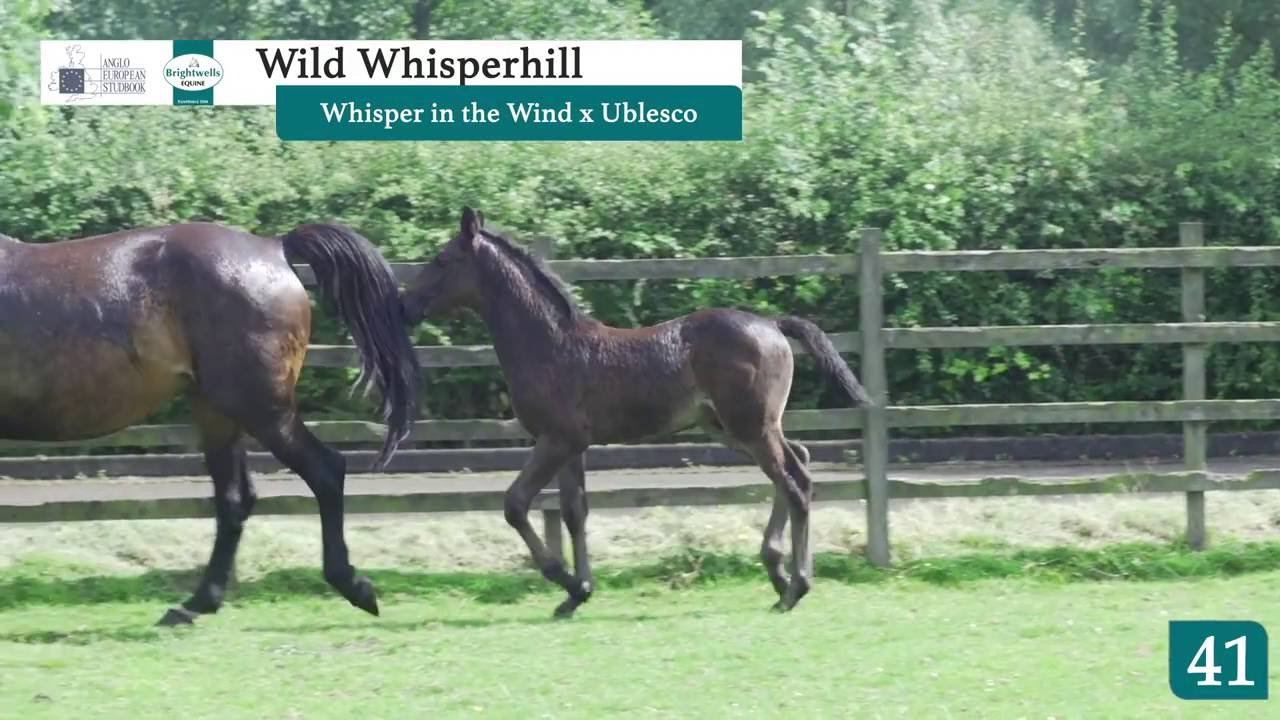 Uptons LB & Mennell Watson, together this pair were one of the most formidable partnerships in the country and winners of many a grand prix, AIT & international class.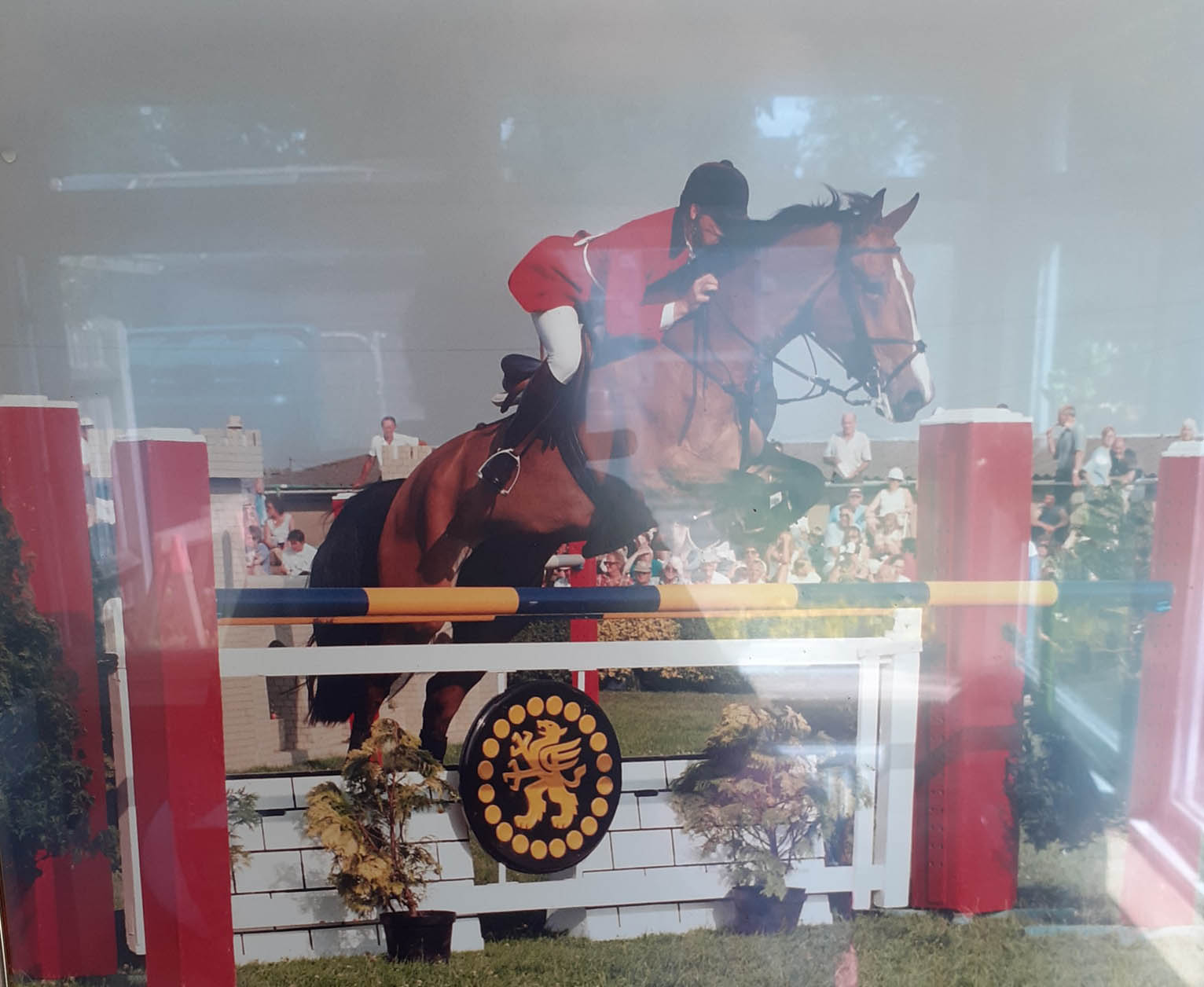 Here is Mennell Watson with one of our home bred foals, Mennell is a well respected horseman with years of experience breeding and producing showjumping horses.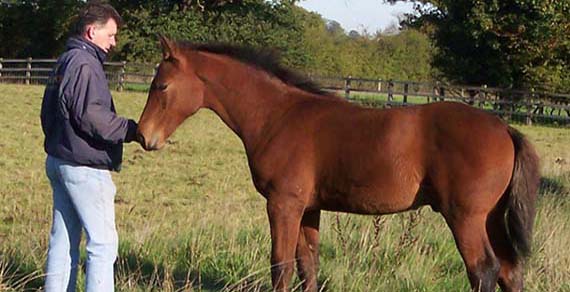 Below you can watch one of our Euro Sport horses in action competing at the British showjumping championship with Amanda Bywater, sired by Outcast out of a Gordons Twist motherline, Euro Sport Horse have numerous future stars so why not arrange a visit call
0796 8161133
or eMail:
h.vanheyningen@gmail.com