Stacy Westfall - One Of The Most Amazing Riders In Freestyle Reining
| | | |
| --- | --- | --- |
| | | Stacy Westfall - One Of The Most Amazing Riders In Freestyle Reining! |
People from the horse world are familiar with the work of Stacy Westfall, an exceptional stallion mentor. On the reining circuit she has been one of the biggest stars because of her incredible talent and great practical experience in reining. She was born September 26, 1974 and grew up in South China, Maine. Her mother learned her to ride when she bought her a pony, called Midnight Misty.

With her win at the Road To The Horse competition, Stacy has become the first woman who has accomplished that. But with her success at the All American Quarter Horse Congress Freestyle Reining competition in 2006, Stacy became a huge star outside the horse world. Riding bridleless and horseback on the black mare, Whizards Baby Doll, the team has won that competition! Check out the video below and witness that special moment of Stacy's career.


For your information, Stacy majored in equestrian studies, at the University of Findlay in Ohio. To `Think like a horse` is the main principle in all of her training techniques and these days she owns a horse training facility along with her husband. She is also a judge for the NRHA.

Westfall did not have the intention to ride bridleless, but she got the idea to challenge herself by performing without bridle in freestyle reining. She has designed her own routines and as you can see she`s number one in the reining world!

Together with her loving horse Roxy, Stacy has been a guest at the Ellen DeGeneres Show, becoming even more popular! Share the story of this amazing horse trainer with other horse fans.
ContentAdvert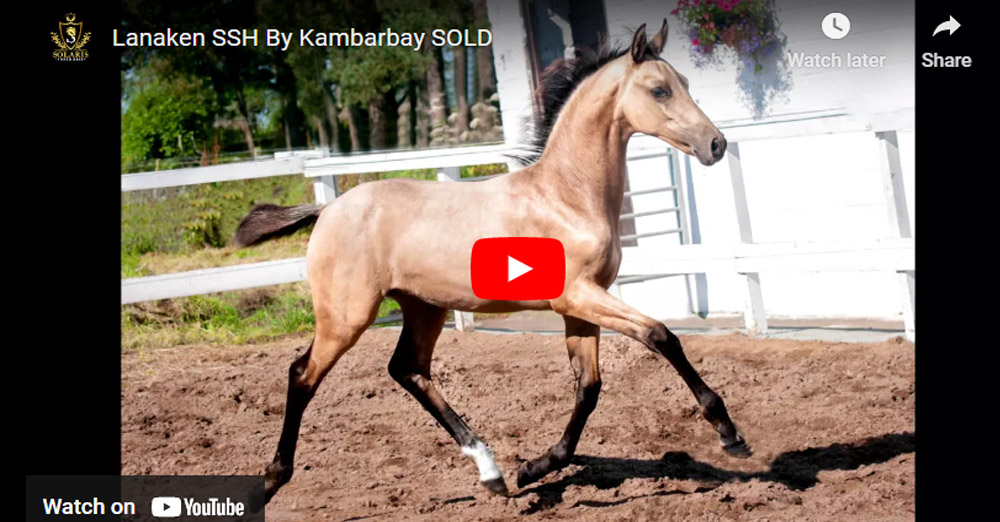 @Solaris Sport Horses - A handsome Buckskin Colt, Lanaken SSH (Kambarbay x San Remo) #Scotland Sport Horse Breeders, ]Sport Horse Foals…
Read More