Sinead Halpin
Born: October 10, 1981 Hometown: Pottersville, New Jersey :- Growing up in Irmo, South Carolina, Sinead spent much of her childhood riding ponies. Sinead enjoyed a very successful Young Rider career, which included completing her first CCI3* at nineteen on Killian. Halpin spent many years working for US Olympians Karen and David O'Connor at their High Acre Farm in The Plains, Virginia.
In 2005, Halpin won the USEF National Two-Star Championship at Radnor with Tommy. Sinead has also been named to the USEF Developing Riders a numerous times.
During the spring of 2007, Sinead moved to England where she trained with US team coach Mark Phillips. While in the UK, Halpin also spent ten months working for British Olympian William Fox-Pitt. During her stay in England, Sinead gained invaluable experience.
Sinead Halpin & Manoir de Carneville #rk3de Cross Country
It was during her time abroad that Halpin found Manior De Carneville. Upon, returning to the US in the fall of 2008 this pair came third in the CCI** at Fair Hill.
2009 was a banner year for this combination. They were fifth in the CIC3* at Wits End and second in the CIC3* at Plantation Field. Sinead and `Tate` ended the season with a fifth place finish in their first CCI3* at Fair Hill.
Sinead runs a successful training and coaching business out of Pottersville, New Jersey.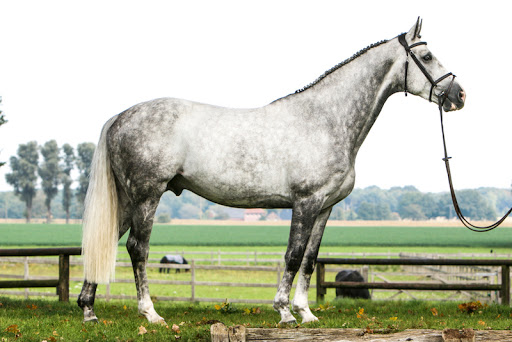 Browse our gallery of Irish horses past and present, Irish sport horses / Irish drafts and Irish hunter horses | Irish horses for sale on Stableexpress equestrian classifieds…
Read More