Showjumping Riders
Show Jumping has had numerous greats over the years from famous rivalry of the British showjumpers David Broome and Harvey Smith, to the farther son legends of Nelson & Rodrigo Pessoa, through to the showjumping dynasty of the Whitakers not to mention the countless great show jumping riders from Germany including Ludger Beerbaum, Marcus Ehning, Paul Schockemohle as well as the other top riders from the rest of Europe, the USA and the rest of the world, below we look at some of the greats from around the world.
| | | |
| --- | --- | --- |
| | | Show Jumping Riders |
David Broome
David Broome, born in 1940 in Wales, he had a showjumping career that spanned over 40 years, representing Great Britain at 5 Olympic games winning two individual bronze medals. David Broome also won 5 medals at world championships and 8 medals at the European championships including 3 individual gold medals. David Broome is also the brother of the famous Liz Edgar who is also one of the most successful female showjumping riders of all time. Below you can watch David Broome in action riding Countryman at the 1988 Olympic games, together the pair finished 4th in the individual competition.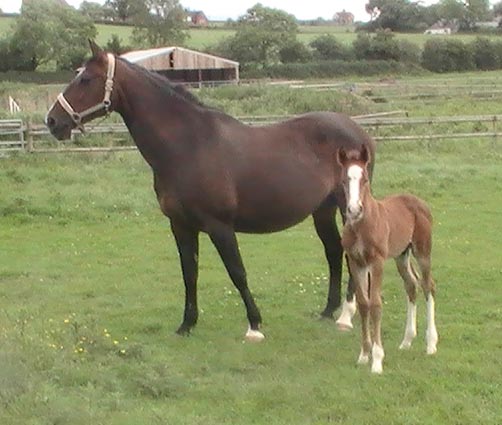 Show Jumping Foals For Sale
Breeders of the showjumping stars of the future, Call :
07811 329229
to see what foals and young horses we have available, bloodlines that include Kannan, Nabab de Reve, Carthago Z, Ramiro Z and many, many others.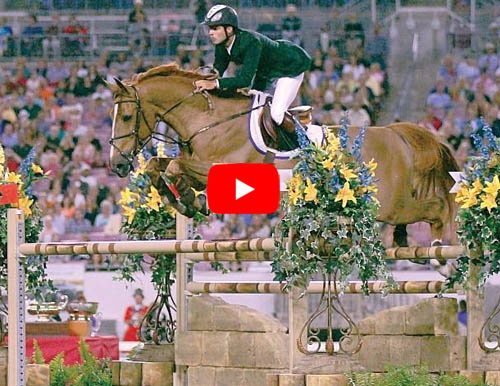 Rodrigo Pessoa
Born 1972 in Paris, France Rodrigo Pessoa is the son of another showjumping legend Nelso Pessoa. Rodrigo PEssoa has represented Brazil at six Olympic games, winning two individual bronze medals and winning gold in 2004 with his famous selle francais stallion Baloubet de Rouet.

Together with Rodrigo Pessoa, Baloubet du Rouet won the world cup final three years in a row.
Laura Kraut
Show jumping is one sport in which ladies and gents compete equally against each other and one of the worlds leading riders who often beat the men in American show jumping rider Laura Kraut, other a lengthy show jumping career, her highlights include being a member of the 2008 gold medal winning team and the 2018 world championships fold medal winning team. Below you can watch Laura Kraut in action with one of her horses of a lifetime Cedric competing in the famous Aachen Grand Prix.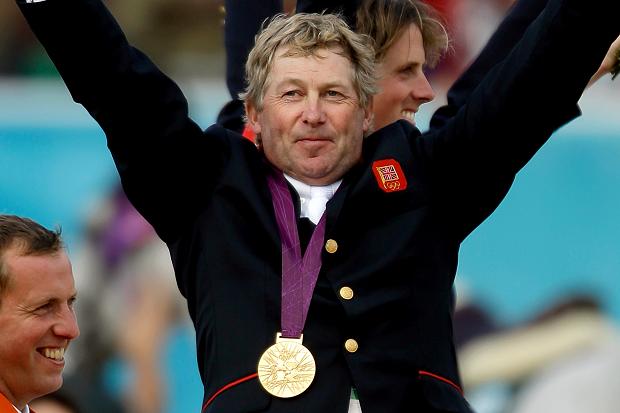 Nick Skelton
Nick Skelton is a showjumper with a long career winning numerous championships including world cups, European medals, world championships and the crowning achievement was an elusive individual olympic gold medal in 2016 with the great jumping stallion Big Star

The Whitaker Brothers
The Whitaker family is the most successful showjumping family in the world, brother John & Michael Whitaker have been two of the worlds leading riders in the world for over 40 years, winning Olympic medals, world cups, grand prixs, European medals riding 100`s of different horses. As well as John & Michael there are two more brothers Ian and Steven, and all four brother have children all of whom compete at the highest levels of the sport.
For more information of the Whitaker Showjumping Dynasty Click Here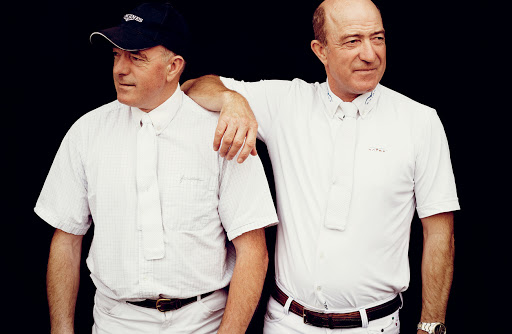 Showjumping Horses For Sale
Stable express equestrian classifieds, find showjumping horses suitable to suit any showjumping rider.
Marcus Ehning
A German showjumping champion, Marcus Ehning has been the top of his game since being a young rider, representing Germany at the European young rider championships through to representing Germany at the Olympics, world championships and other major championships.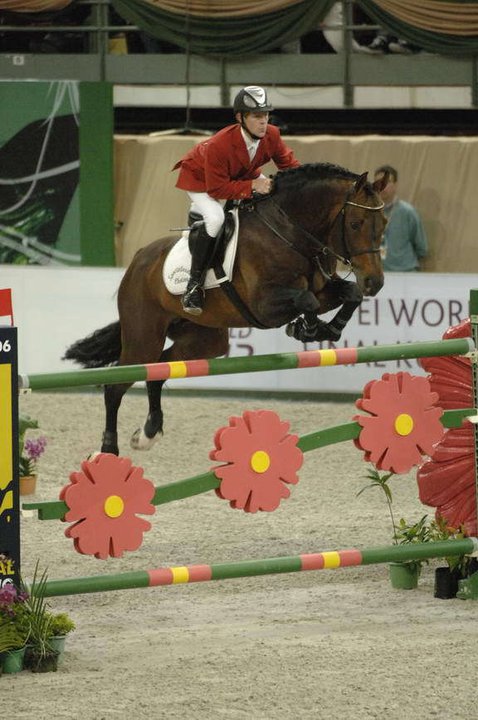 Stableexpress is an equestrian website dedicated to give our visitors the resource to research information, news and results from the showjumping world as well as watching videos of showjumping riders in action.
Below you can watch a video of Meredith Michaels Beerbaum jumping clear in the Aachen Grand Prix with the exceptional jumping horse Fibonacci, keep scrolling after you have finished watching as you will be able to see lots of other showjumping riders in action.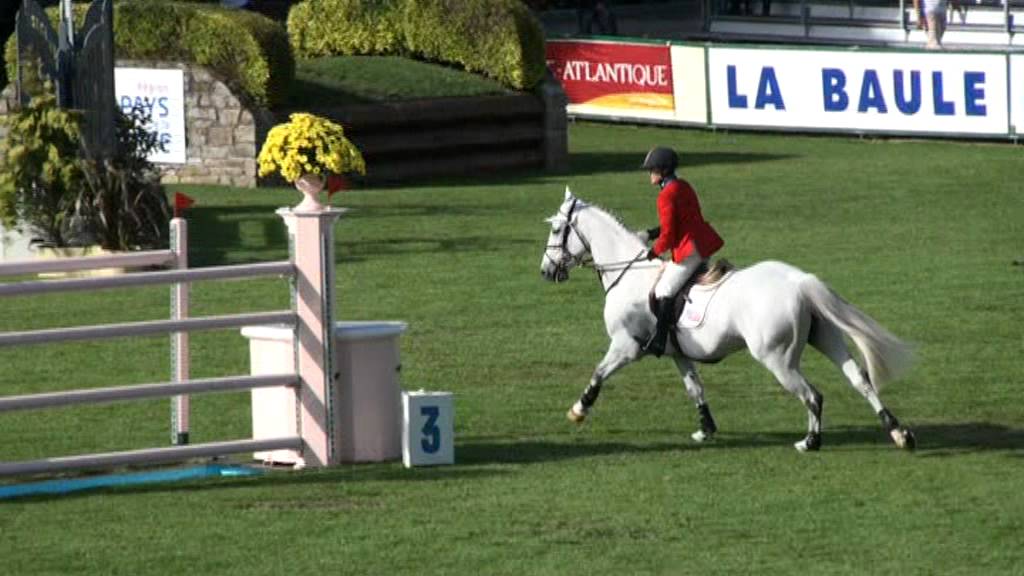 - x -, -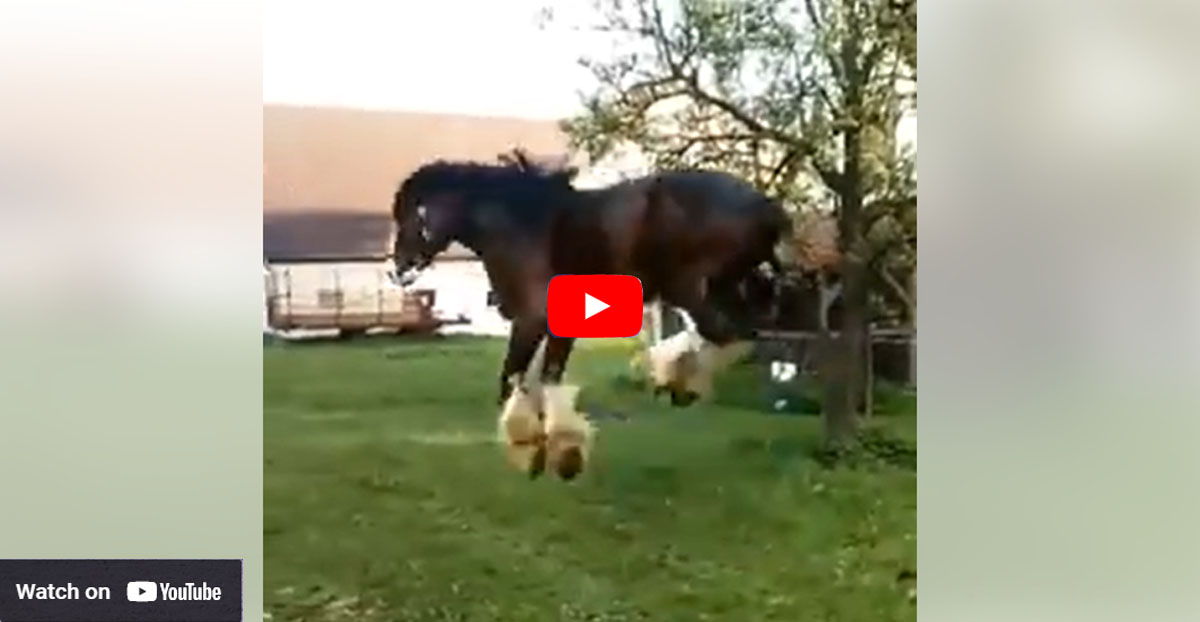 @Sabine Hänfling from Germany - Show Shire Stallion, Leverton Danny Boy / Simply gorgeous shire horse Danny, showing off his moves in the field #Shire Horse Stallion …
Read More
Show Jumping Riders

Showjumping riders from around the world
February
William Funnell - 10 February 1966
March
Geoff Billington - 2 March 1955
Trevor Breen - 08/03/1979
June
Tina Fletcher - 12th June 1965
July
Guy Williams - 11 July 1971 William Whitaker - 26 July 1989
August
Ludger Beerbaum - 26 August 1963
September
Shane Breen - 16 September 1974
Olympics on Halla Fritz Thiedemann on Meteor Alfons Lütke-Westhues on Ala Italy (ITA) Raimondo D`Inzeo on Merano Piero D`Inzeo on Uruguay Salvatore Oppes on Pagoro Great Britain (GBR) Wilfred White on Nizefela Pat Smythe on Flanagan Peter Robeson on Scorchin 1960 Rome details United Team of Germany (EUA) Hans Günter Winkler and Halla Fritz Thiedemann and Meteor Alwin Schockemöhle and Ferdl United States (USA) Frank Chapot and Trail Guide William Steinkraus and Ksar d`Esprit George H. Morris and Sinjon Italy (ITA) Raimondo D`Inzeo and Posillipo Piero D`Inzeo and The Rock Antonio Oppes and The Scholar 1964 Tokyo details United Team of Germany (EUA) Hermann Schridde and Dozent II Kurt Jarasinski and Torro Hans Günter Winkler and Fidelitas France (FRA) Pierre Jonquères d`Oriola and Lutteur B Janou Lefèbvre and Kenavo D Guy Lefrant and Monsieur de Littry Italy (ITA) Piero D`Inzeo and Sun Beam Raimondo D`Inzeo and Posillipo Graziano Mancinelli and Rockette 1968 Mexico City details Canada (CAN) Jim Day and Canadian Club Thomas Gayford and Big Dee Jim Elder and The Immigrant France (FRA) Jean Rozier and Quo Vadis Janou Lefèbvre and Rocket Pierre Jonquères d`Oriola and Nagir West Germany (FRG) Hermann Schridde and Dozent II Alwin Schockemöhle and Donald Rex Hans Günter Winkler and Enigk 1972 Munich details West Germany (FRG) Fritz Ligges and Robin Gerhard Wiltfang and Askan Hartwig Steenken and Simona Hans Günter Winkler and Trophy United States (USA) William Steinkraus and Main Spring Neal Shapiro and Sloopy Kathryn Kusner and Fleet Apple Frank Chapot and White Lightning Italy (ITA) Vittorio Orlandi and Fulmer Feather Raimondo D`Inzeo and Fiorello Graziano Mancinelli and Ambassador Piero D`Inzeo and Easter Light 1976 Montreal details France (FRA) Hubert Parot and Rivage Jean-Marcel Rozier and Bayard de Maupas Marc Roguet and Belle de Mars Michel Roche and Un Espoir West Germany (FRG) Alwin Schockemöhle and Warwick Rex Hans Günter Winkler and Torphy Sönke Sönksen and Kwepe Paul Schockemöhle and Agent Belgium (BEL) Eric Wauters and Gute Sitte François Mathy and Gai Luron Edgar-Henri Cuepper and Le Champion Stanny Van Paesschen and Porsche 1980 Moscow details Soviet Union (URS) Vyacheslav Chukanov and Gepatit Viktor Poganovsky and Topky Viktor Asmaev and Reis Nikolai Korolkov and Espadron Poland (POL) Marian Kozicki and Bremen Jan Kowalczyk and Artemor Wiesław Hartman and Norton Janusz Bobik and Szampan Mexico (MEX) Joaquín Perez Heras and Alymony Jesus Gomez Portugal and Massacre Valencia Gerardo Tazzer and Caribe and Lady Mirka and Conrad Homfeld and Abdullah Leslie Burr Howard and Albany Melanie Smith and Calypso Great Britain (GBR) Michael Whitaker and Overton Amanda John Whitaker and Ryans Son Steven Smith and Shining Example Timothy Grubb and Linky West Germany (FRG) Paul Schockemöhle and Deister Peter Luther and Livius Franke Sloothaak and Farmer Fritz Ligges and Ramzes 1988 Seoul details West Germany (FRG) Dirk Hafemeister and Orchidee Franke Sloothaak and Walzerkonig United States (USA) Greg Best and Gem Twist Lisa Ann Jacquin and For the Moment Anne Kursinski and Starman Joseph Fargis and Mill Pearl France (FRA) and Morgat Frédéric Cottier and Flambeau C Michel Robert and La Fayette Pierre Durand Jr. and Jappeloup de Luze 1992 Barcelona details Netherlands (NED) Piet Raijmakers and Ratina Z Bert Romp and Waldo E Jan Tops and Top Gun Jos Lansink and Egano Austria (AUT) Boris Boor and Love Me Tender Joerg Muenzner and Graf Grande Hugo Simon and Apricot D Thomas Fruehmann and Genius France (FRA) Hervé Godignon and Quidam de Revel Hubert Bourdy and Razzina du Poncel Michel Robert and Nonix Eric Navet and Quito de Baussy 1996 Atlanta details Germany (GER) Franke Sloothaak and Joly Coeur Lars Nieberg and For Pleasure Ulrich Kirchhoff and Jus De Pommes Peter Leone and Legato Leslie Burr Howard and Extreme Anne Kursinski and Eros Michael R. Matz and Rhum Brazil (BRA) Luiz Felipe De Azevedo and Cassiana Álvaro Miranda Neto and Aspen André Johannpeter and Calei Rodrigo Pessoa and Tomboy 2000 Sydney details Germany (GER) Lars Nieberg on Esprit FRH Marcus Ehning on For Pleasure Otto Becker on Dobels Cento Switzerland (SUI) Markus Fuchs on Tinka`s Boy Beat Maendli on Pozitano Lesley McNaught on Dulf Willi Melliger on Calvaro V Brazil (BRA) Rodrigo Pessoa on Baloubet du Rouet Luiz Felipe De Azevedo on Ralph Álvaro Miranda Neto on Aspen André Johannpeter on Calei 2004 Athens details United States (USA) Peter Wylde on Fein Cera McLain Ward on Sapphire Beezie Madden on Authentic Chris Kappler on Royal Kaliber Sweden (SWE) Rolf-Göran Bengtsson on Mac Kinley Malin Baryard on Butterfly Flip Peter Eriksson on Cardento Peder Fredericson on Magic Bengtsson Germany (GER) Otto Becker on Dobels Cento Marco Kutscher on Montender 2 Christian Ahlmann on Cöster 2008 Beijing details United States (USA) McLain Ward on Sapphire Laura Kraut on Cedric Will Simpson on Carlsson vom Dach Beezie Madden on Authentic Canada (CAN) Jill Henselwood on Special Ed Eric Lamaze on Hickstead Ian Millar on In Style Mac Cone on Ole Switzerland (SUI) Christina Liebherr on No Mercy Pius Schwizer on Nobless M Niklaus Schurtenberger on Cantus Steve Guerdat on Jalisca Solier 2012 London details Great Britain (GBR) Scott Brash on Hello Sanctos Peter Charles on Vindicat Ben Maher on Tripple X Nick Skelton on Big Star Netherlands (NED) Marc Houtzager on Tamino Gerco Schroder on London Maikel van der Vleuten on Verdi Jur Vrieling on Bubalu Saudi Arabia (KSA) Ramzy Al Duhami on Bayard Van the Villa There Abdullah bin Mutaib Al Saud on Davos Kamal Bahamdan on Noblesse Des Tess Abdullah Waleed Sharbatly on Sultan 2016 Rio de Janeiro details France (FRA) Philippe Rozier on Rahotep de Toscane Kevin Staut on Rêveur de Hurtebise Roger-Yves Bost on Sydney une Prince Pénélope Leprevost on Flora de Mariposa United States (USA) Kent Farrington on Voyeur Lucy Davis on Barron McLain Ward on HH Azur Beezie Madden on Cortes `C`` Germany (GER) Christian Ahlmann on Taloubet Z Meredith Michaels-Beerbaum on Fibonacci Daniel Deusser on First Class 2020 Tokyo details Sweden (SWE) Henrik von Eckermann on King Edward Malin Baryard-Johnsson on Indiana Peder Fredricson on All In United States (USA) Laura Kraut on Baloutinue Jessica Springsteen on Don Juan van de Donkhoeve McLain Ward on Contagious Belgium (BEL) Pieter Devos on Claire Z Jérôme Guery on Quel Homme de Hus Grégory Wathelet on Nevados S Hickstead Dearby Year Rider Country Horse Ref 1961 Seamus Hayes IRL Goodbye III [8] 1962 Pat Smythe GBR Flanagan [8] 1963 Nelson Pessoa BRA Gran Geste [8] 1964 Seamus Hayes IRL Goodbye III [8] 1965 Nelson Pessoa BRA Gran Geste [8] 1966 David Broome GBR Mister Softee [8] 1967 Marion Coakes GBR Stroller [8] 1968 Alison Westwood GBR The Maverick III [8] 1969 Anneli Drummond-Hay GBR Xanthos II [8] 1970 Harvey Smith GBR Mattie Brown [8] 1971 Harvey Smith GBR Mattie Brown [8] 1972 Hendrik Snoek GER Shirokko [8] 1973 Alison Dawes (Westwood) GBR Mr. Banbury [8] 1974 Harvey Smith GBR Salvador [8] 1975 Paul Darragh IRL Pele [8] 1976 Eddie Macken IRL Boomerang [8] 1977 Eddie Macken IRL Boomerang [8] 1978 Eddie Macken IRL Boomerang [8] 1979 Eddie Macken IRL Boomerang [8] 1980 Michael Whitaker GBR Owen Gregory [8] 1981 Harvey Smith GBR Sanyo Video [8] 1982 Paul Schockemöhle GER Deister [8] 1983 John Whitaker GBR Ryan`s Son [8] 1984 John Ledingham IRL Gabhran [8] 1985 Paul Schockemöhle GER Lorenzo [8] 1986 Paul Schockemöhle GER Deister [8] 1987 Nick Skelton GBR J Nick [8] 1988 Nick Skelton GBR Apollo [8] 1989 Nick Skelton GBR Apollo [8] 1990 Jozsef Turi GBR Vital [8] 1991 Michael Whitaker GBR Monsanta [8] 1992 Michael Whitaker GBR Monsanta [8] 1993 Michael Whitaker GBR Monsanta [8] 1994 John Ledingham IRL Kilbaha [8] 1995 John Ledingham IRL Kilbaha [8] 1996 Nelson Pessoa BRA Loro Piana Vivaldi [8] 1997 John Popely GBR Bluebird [8] 1998 John Whitaker GBR Gammon [8] 1999 Rob Hoekstra GBR Lionel II [8] 2000 John Whitaker GBR Welham [8] 2001 Peter Charles IRL Corrada [8] 2002 Peter Charles IRL Corrada [8] 2003 Peter Charles IRL Corrada [8] John Whitaker 5 August 1955
Ben Maher - 30 January 1983
Hubert Bourdy - 5 March 1957