Whitaker Family Tree - A Show Jumping Dynasty
The Whitaker Family is recognised as probably the most successful family in the history of show jumping, it all began in Yorkshire with Dairy farmer Donald Whitaker and his wife Enid Whitaker who would start riding as a hobby. There four sons, John, Michael, Ian & Steven would all inherit there passion of horses and start an equestrian dynasty second to none, with over 15 members jumping internationally.
The Four Whitaker Brothers :-
John, Michael, Steven & Ian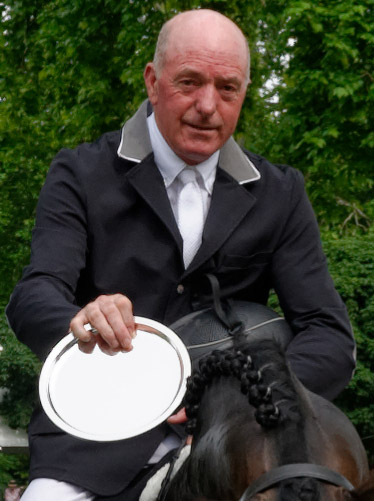 John Whitaker
| 5 August 1955
Children; Robert Whitaker, Joanne Whitaker, Louise Whitaker
More Info On John Whitaker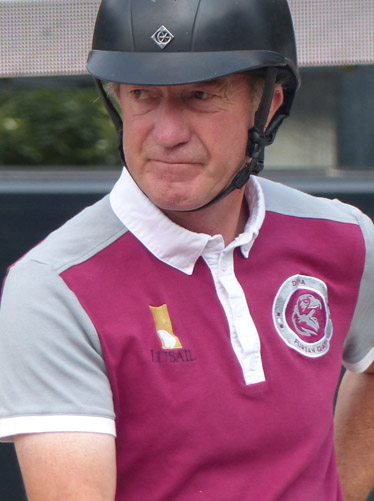 Michael Whitaker
| 17 March 1960
Children; Jack Whitaker, Molly Whitaker, Katie Whitaker
More Info On Michael Whitaker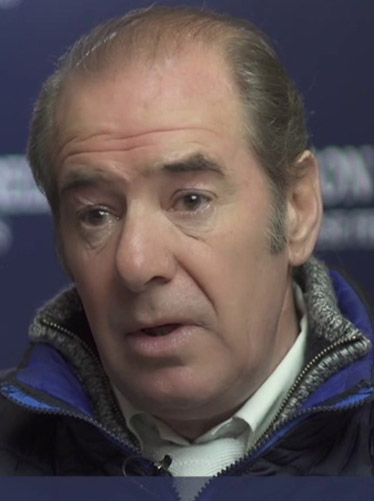 Steven Whitaker
Children; Ellen Whitaker, Joe Whitaker, Thomas Whitaker and Donald Whitaker
More Info On Steven Whitaker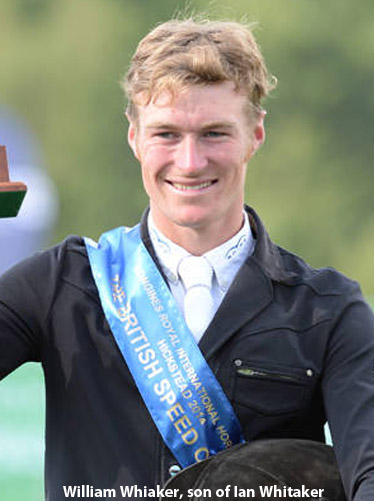 Ian Whitaker
Children; William Whitaker, George Whitaker, James Whitaker
More Info On Ian Whitaker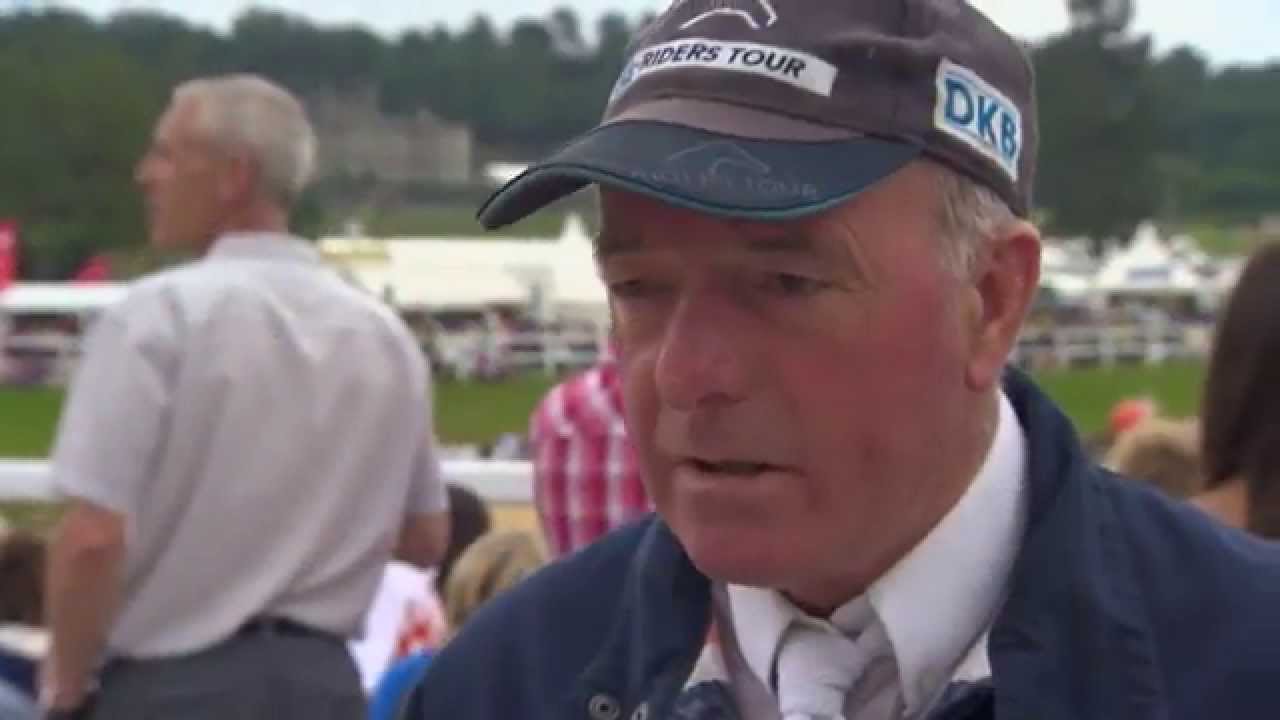 John Whitaker
- The eldest of the four brothers, John Whitaker was born 5th August 1955, he has been at the top of the sport for four decades and is still one of the world`s leading show jumping riders. John has represented Great Britain at many major equestrian championships including winning medals at the 1984 Los Angeles Olympics as well as a staggering 13 medals at European championships over the years.
John has competed 100`s of top horses over the years but he is best known for his partnership with the great Milton who he won the 1990 and 1991 world cup finals and earned over £1,000,000 in prize money over his career. With his wife Clare Whitaker John has 3 children the eldest Louise Whitaker(1980), Robert Whitaker (1983) and Joanne Clare Whitaker (1988)
Lousie Whitaker
- The eldest daughter of John Whitaker, Louise has always been a passionate horse women, who is recognised at producing young horses through the ranks up to grand prix level. Louise herself has represented Great Britain on numerous occasions on teams. Louise Whitaker is married to Ian Turner and have a son Harvey Whitaker Turner and in 2018 Louise gave birth a daughter which they named Sienna Whitaker Turner.
Robert Whitaker
- Son of John Whitaker, Robert is like his father and is a real winner in the showjumping arena, often pushing limits to claim victory in many major classes and has represented Great Britain in over 25 teams. In 1015 Robert Whitaker married Kate Jackman in Barbados, together Robert & Kate have two daughters Evie Whitaker and Millie Whitaker.
Joanne Clare Whitaker
- Joanne has also proved herself an accomplished rider, with an impressive competition record winning numerous classes, in 2017 she had an excellent record with Contendro Star on the Oliva Nova tour.
Steven Whitaker
- Steven has also had an illustrious jumping career, representing Great Britain on many occasions. Steven has four children, three sons Joe, Thomas and Donald and a daughter Ellen Whitaker.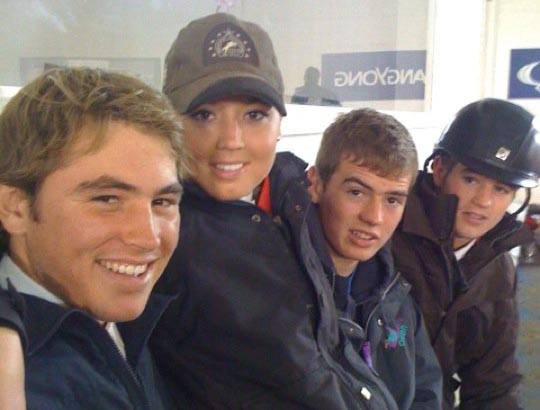 Ellen Whitaker
- Born in 1986 Ellen Whitaker has long been recognised as not just one of the UK`s leading lady riders but one of the leading riders in the country of either sex. Together with her stallion Locarno 62 she represented Great Britain at major championships such as the European championships, winning over one million euro`s over the course of his showjumping career. Ellen is married to Spanish showjumping rider Antonio Marinas Soto together they have two children Harry Marinas Whitaker and Frankie Thomas Marinas- Whitaker.
Joe Whitaker
- Joe Whitaker has shown himself to be able to compete with the best of them, together with his home bred Lola he has won numerous classes including bagging two Mercedes while on tour competing in Holland. Joe is ranked highly in the British rankings as well as featuring in the FEI international rankings. Joe Whitaker and his wife Fiona (Beecher) they have two children daughter Sophie Whitaker and son Stevie Joe Whitaker
Thomas Whitaker
- Tom Whitaker is another member of the Whitaker family winning in the show jumping arena, in 2006 he was crowned junior show jumping champion at the horse of the year show. He has since progressed in to senior showjumping and continues to enjoy lots of success and numerous horses.
Donald Whitaker
- Named after his grand farther Donald, he is also making a name for himself competing internationally as a senior rider after a successful career competing ponies.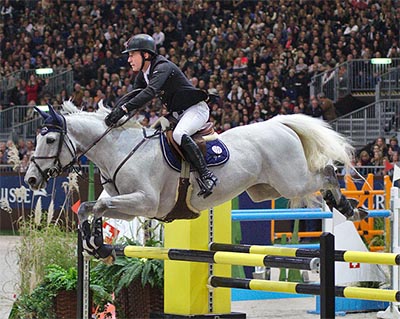 Michael Whitaker
- Born 17th March 1960, Michael along with John has been a corner stone of the British showjumping team for the last four decades, making his international debut at 16. Michael has represented the UK at four Olympic games and won 12 European championship medals.
Michael is married to his former groom Melissa Braybrooke together they have three children Jack, Molly and Katie. Michael has also been a keen supporter of the Whitaker dynasty with many of his nieces and nephews spending time based at Michael Whitaker`s yard training.
Jack Whitaker
- Born in 2012 Jack Whitaker is already proving himself to be a star of today not just tomorrow, a leading pony rider Jack quickly progressed to horses and began winning internationally at just 15, including winning cars that he is not old enough to drive.
Ian Whitaker
- Based at the original Whitaker farm where the showjumping dynasty began, Ian is a knowledgeable horseman and together with his wife Alison Whitaker support there three sons William, George and James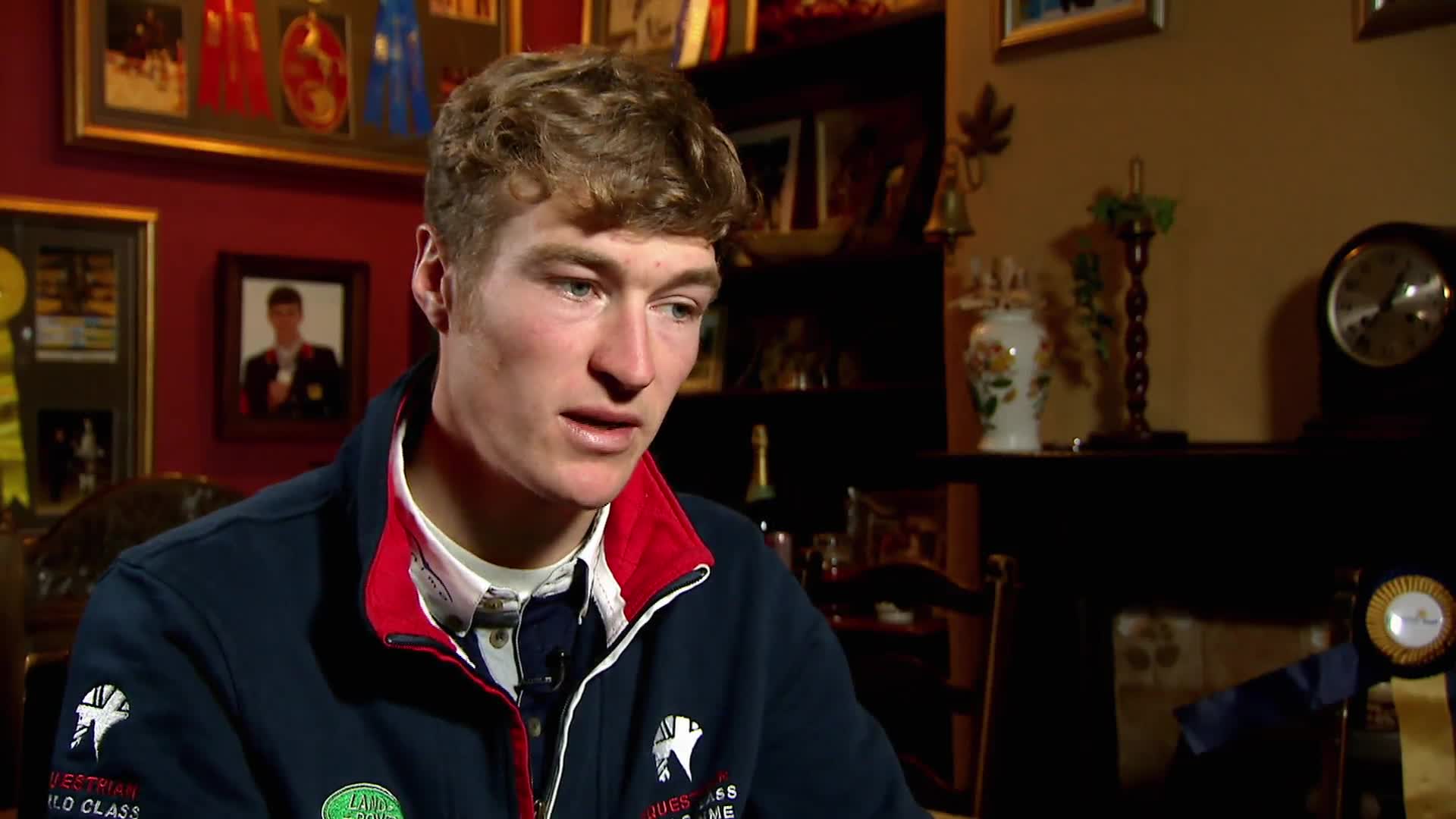 William Whitaker
- William Whitaker is recognised as one of the great British show jumping talents at the age of 18 he won his first world cup qualifier and became the third Whitaker to win the Hickstead derby, William spent a number of years training with his uncle Michael Whitaker before starting his own yard. William Whitaker is married to Swedish show jumper Elisabeth Fredlund, together they have two children daughter Isabella Whitaker and son Oliver Whitaker
George Whitaker
- George Whitaker won the European championships riding ponies, before moving into horses with lots of success, George has spent time working and training in both Europe and the USA and was the Rolex one to watch in May 2012 after moving up the FEI rider ranking 123 places.
James Whitaker
- James Whitaker is another young up and coming Whitaker who competed ponies at HOYS and is now competing at four star senior shows with success

Below you can watch a short video produced by the Global Champiosnhips tour, exploring the Whitaker family featuring some of the famous clan.

The name Whitaker is synonymous with show jumping, the Whitaker family are probably the most successful family in the sport of show jumping of all time. The beginning of the showjumping dynasty is 4 brothers from Yorkshire, all have had successful lives in the horse world, but the two brothers John Whitaker & Michael Whitaker have been the cornerstone of the British show jumping team for the last 40 years, representing the UK at many major equestrian championships. In 1984 John Whitaker & Michael Whitaker were members of the silver medal winning team at the 1984 Los Angeles Olympics, the pair have also won many other major championships, John won the world cup final in 1990 and 1991, while Michael has won the Hickstead derby on four occasions. The other brothers Ian Whitaker & Steven Whitaker are both highly accomplished horseman who have both competed in the sport of showjumping. These 4 brothers have spawned 13 children and not one of them seems to lack the horse gene.
John Whitaker who is married to Claire Whitaker have 3 children Louise Whitaker, Robert Whitaker & Joanne Whitaker. Robert Whitaker is consistently in the top 10 riders on the British Show Jumping Associations rankings and has competed on many nations cups and at shows all across the world. Louse Whitaker has also proved herself to be a talented rider she has also represented the UK in nations cups as well as competing at the highest level in 1998 Louise Whitaker finished 3rd in the Queen Elizabeth II Cup. Louise Whitaker now concentrates on producing the numerous young horses based at the stable yard.
Michael Whitaker with his wife Melissa has three children : Jack, Molly & Kate. Jack Whitaker born in 2001 is already competing internationally and has represented the UK at junior level winning individual gold.
Steven Whitaker has 4 children all of whom have established themselves at senior level. Steven`s daughter Ellen Whitaker has already shown herself to be one of the leading lady riders in the world, at the age of 18 she finished 2nd in the Hickstead derby being beaten to her uncle John Whitaker. Joe Whitaker was in the Junior European Championships team that won bronze medal in 2006. Son Thomas Whitaker has won the junior show jumping title at the Horse of the Year Show October 2006. Donald Whitaker is named after the his grand farther and like his other family members is competing internationally, winning at grand prix levels.
Not to be outdone by his 3 brothers Ian Whitaker seems also to be a farther of a new british show jumping prodigy William Whitaker. In 2006 William Whitaker won the Junior European Show Jumping Championship in Athens. In 2007 William Whitaker made an impressive debut at World Cup shows this year, jumping a double clear to finish third in the Grand Prix at Vigo.
William Whitaker spent time based with his uncle Michael Whitaker who helped him to progress in the sport. Ian Whitaker`s other 2 children George and James have also enjoyed success with ponies, and now winning in horse level.
We now have the next generation of Whitaker`s coming through, Ellen Whitaker with her husband Joe Whitaker and his wife have two children, Ellen Whitaker has two children with her husband Antonio Mariñas Soto. Robert Whitaker has two children, Evie & Millie Whitaker as well as Louise Whitaker`s son Harvey Whitaker Turner
The Whitaker clan great success is due to their natural talent along with upbringing in the world of show jumping, all the Whitaker`s work very closely together helping each other with training advice as well as sharing horses. It is a fair bet that the Whitaker family will be at the top of the sport of show jumping for a long time to come.
Below you can watch some vintage footage of John Whitaker riding the great Ryan Son in the Hickstead derby
Ellen Whitaker
As she was born into the Whitaker dynasty, it`s no surprise that Ellen Whitaker, 23, started to ride almost as soon as she could walk.
She had a successful pony riding career, winning in Britain and on the Continent. At the age of 16, her first year at senior international level, Ellen was already showing her prowess against her much older and more experienced rivals.
A year later, in 2003, Ellen won team silver at the junior European Championships with Kanselier, and, while still winning young rider classes, she was also victorious in senior international classes.
In 2004, she was partnered with Locarno 62. Soon after, Ellen finished second in the Hickstead Derby with the stallion and was selected to represent Britain on a senior Nations Cup team for the first time, aged just 18.
Ellen was then heading towards a whirlwind of success, Henri De Herne joined her string and victory followed victory.
Having been part of the British team at the 2005 European Championships with Locarno, Ellen was again selected to ride at the 2007 Championships with the stallion. There, they won team bronze, helping to secure Britain`s qualification for the 2008 Olympic Games.
CS Online, Equimax Ocolado and Kanselier were Ellen`s major winners in 2009, while Locarno was recovering from injury. However, new addition Ladina B, a puissance specialist, has also become a crowd favourite having won two puissances outright.
The big grey mare was part of Ellen`s trio of winners at the 2009 Horse of the Year Show, where she won the puissance (Ladina B), the Speed Horse of the Year final (Kanselier) and the Leading Rider of the Year grand prix (Equimax Ocolado).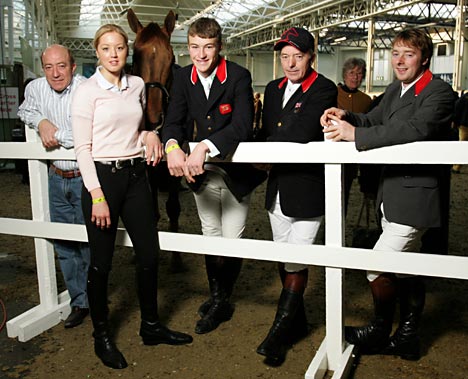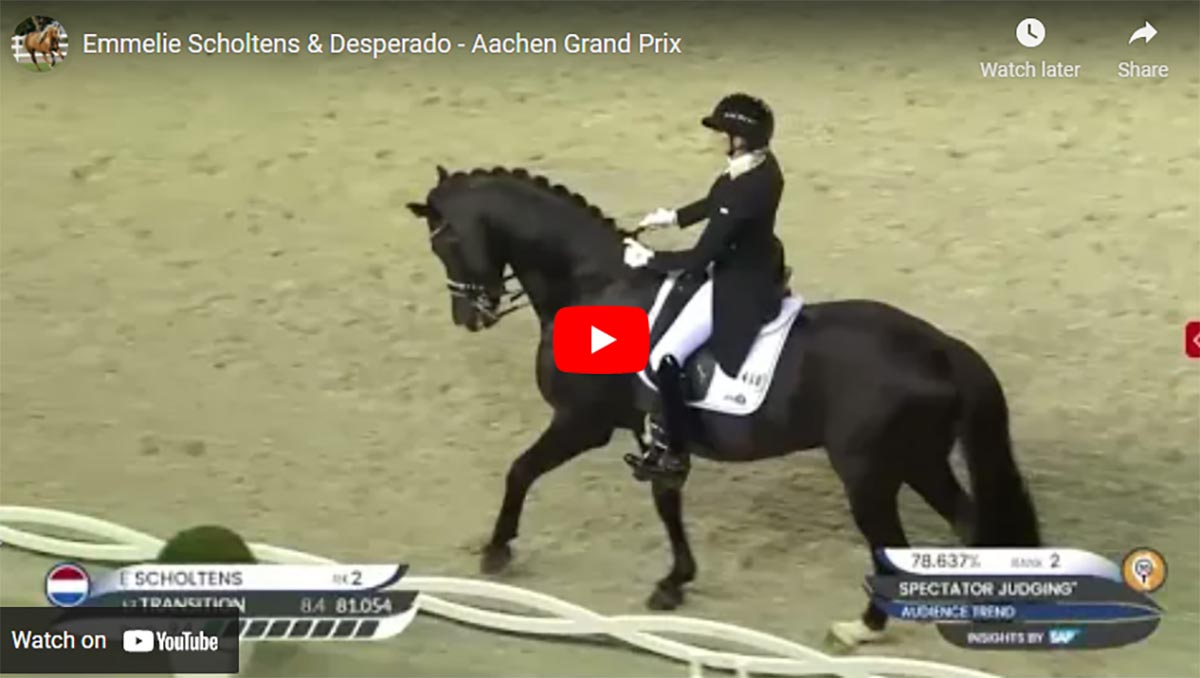 Breeders of Dutch Warmblood Horses :- showjumpers, dressage horses and eventers / Dutch Warmblood Breeders / Stallions at Stud / Foals & Young Horses For Sale…
Read More
K2

K-2 is a stallion who caught the eye of many breeders at the 2001 gradings, with excellent looks and a long flowing stride, combined with his kind natured temperament K2 is a true modern stallion for today`s sport horse breeding. Within K-2`s pedigree you will find the finest Trakehner bloodlines, his mother has produced many licensed stallions. During his 30 days test K-2 again showed his class receiving a score of 8.8 for dressage, at his 70 day test K-2 would come second place competing against 48 other stallions. K-2 continues his success in the competition arena and his progeny are already demanding high prices at auction. In 2005 K-2 has his first stallion approved Market who was later exported to Sweden.