Shire Horse For Sale - Knutsford Shire Horses, Manchester
The websites of Shire horses for sale act as a venue for listing horses and other items for sale.
Knutsford Shire Horses - Shire Horses For Sale Family run Businesss of Shire Horses. Quality horses always for sale. Email ebswhitt@gmail.com, WA16 OPR Manchester

FOR SALE: Knutsford Dividend. - Shire colt foal for sale, very rare opportunity. Only for sale due to being related to mares. Already a great show record behind him, 1st place colt foal at Cheshire County show and is entered for a lot more shows this summer.

Excellent pedigree, out of a mare who has qualified for Horse Of The Year show 3 times. Excellent foal with great show potential, definite shire horse stallion prospect.- ONE NOT TO BE MISSED. Sensibly priced. Email ebswhitt@gmail.com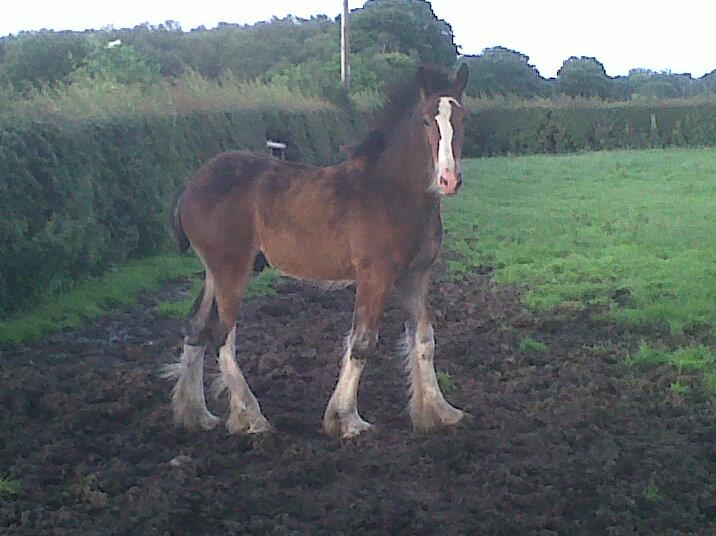 Shire horses for sale, Stable Express Horse classifieds.
Beauty, Balance, Brains and Presence – Mufasa X - Shire Horse Stallion 2007 Shire stallion Mufasa, affectionately known as `X`, was sired by the stunning Laurel`s Powerful Paul. X is very flashy and intelligent, and commands attention both on the show grounds and at liberty.

Mrs. Andrea Eppley, Silver Drache Farm LLC, 19919 Mule Barn Road, Westfield, Indiana 46074, Phone 317-679-7433

This young stallion is beautifully balanced with the proportions desired in a modern sporthorse. Currently standing 17`2 hands, X provides an excellent foundation of bone and strength without compromising agility and grace. With a full mane and tail, and abundant feather combined with the traditional four white stockings, X is lovely example of the next generation of Shire horses.

X has been under saddle since the fall of 2010, and will begin showing at Training Level in the spring of 2011. His work ethic is exceptional, and he is extraordinarily trainable. He is steady, and polite in-hand, yet displays an impressive stallion `presence` that mare owners desire. We are very proud of the solid foundation of training this horse has received, and believe our horses should be as pleasant to be around as they are to look at.

2010 Senior Champion Shire Stallion - Ohio State Fair
2010 Reserve Grand Champion Shire Stallion - Ohio State Fair
2009 - Sporthorse Colt Champion - Dressage at Lamplight

Info@silverdrache.com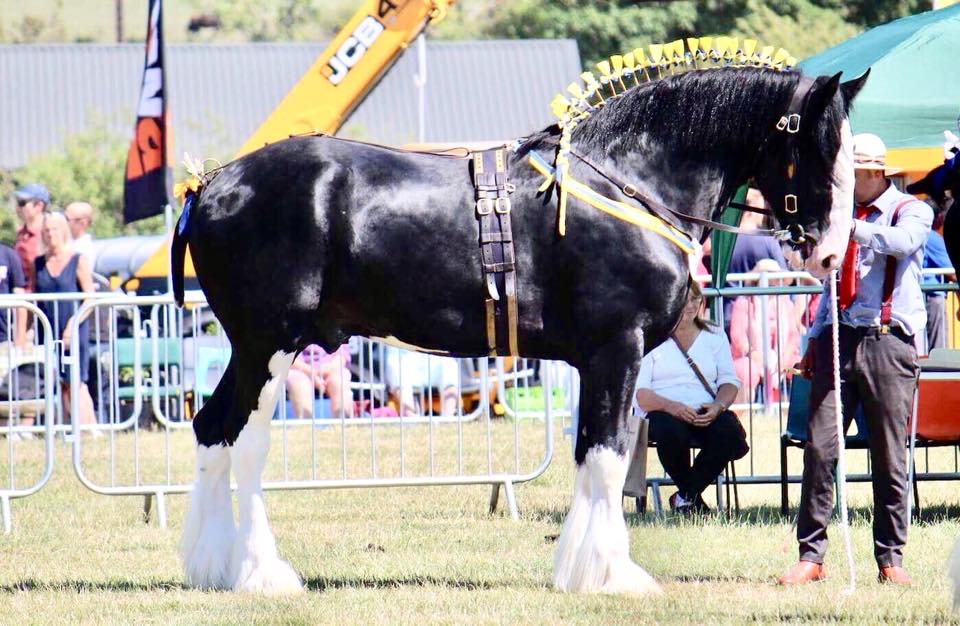 Hillmoor Farm - Shire Horses
Hillmoor farm has been breeding quality Shire Horses since 1945, selling horses all round the world. Call +44 7511 036460 - Email: phil.moss93@gmail.com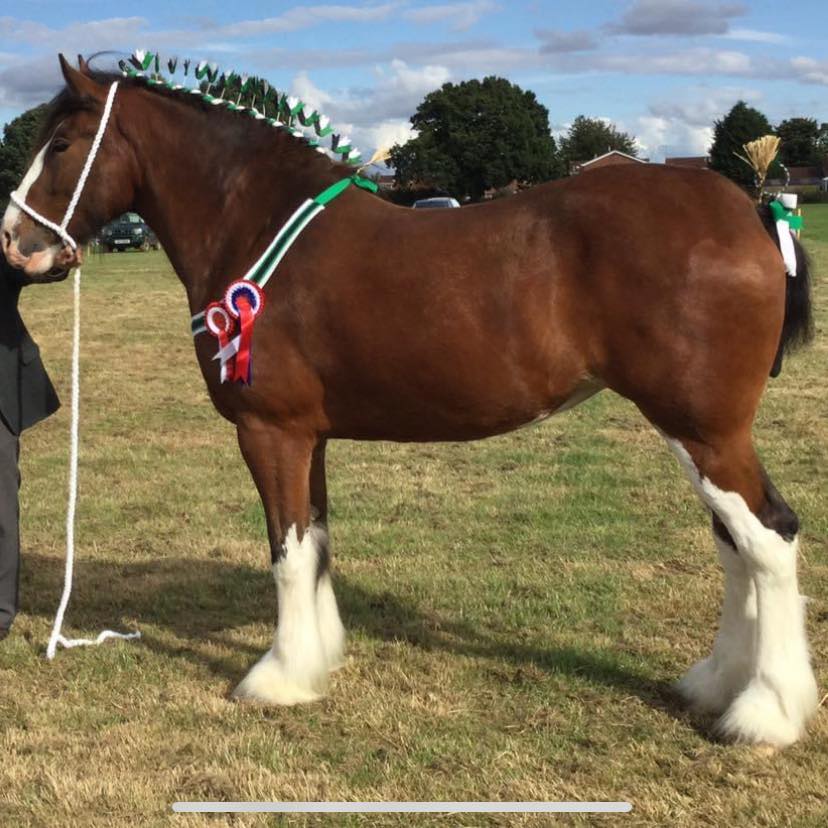 Eastcote Shire Horses
Breeder and producer of quality shire horses, selection of home bred shire horses for sale, email colin.w.dawson@hotmail.co.uk

Moorfield Edward - Breed with the most proven Shire horse stallion alive
Location: Dover, New Hampshire
- Born in 1992, Super Premium stallion Moorfield Edward is the most proven breeding shire horse stallion alive today. His progeny are in the top of their classes at shows around the world.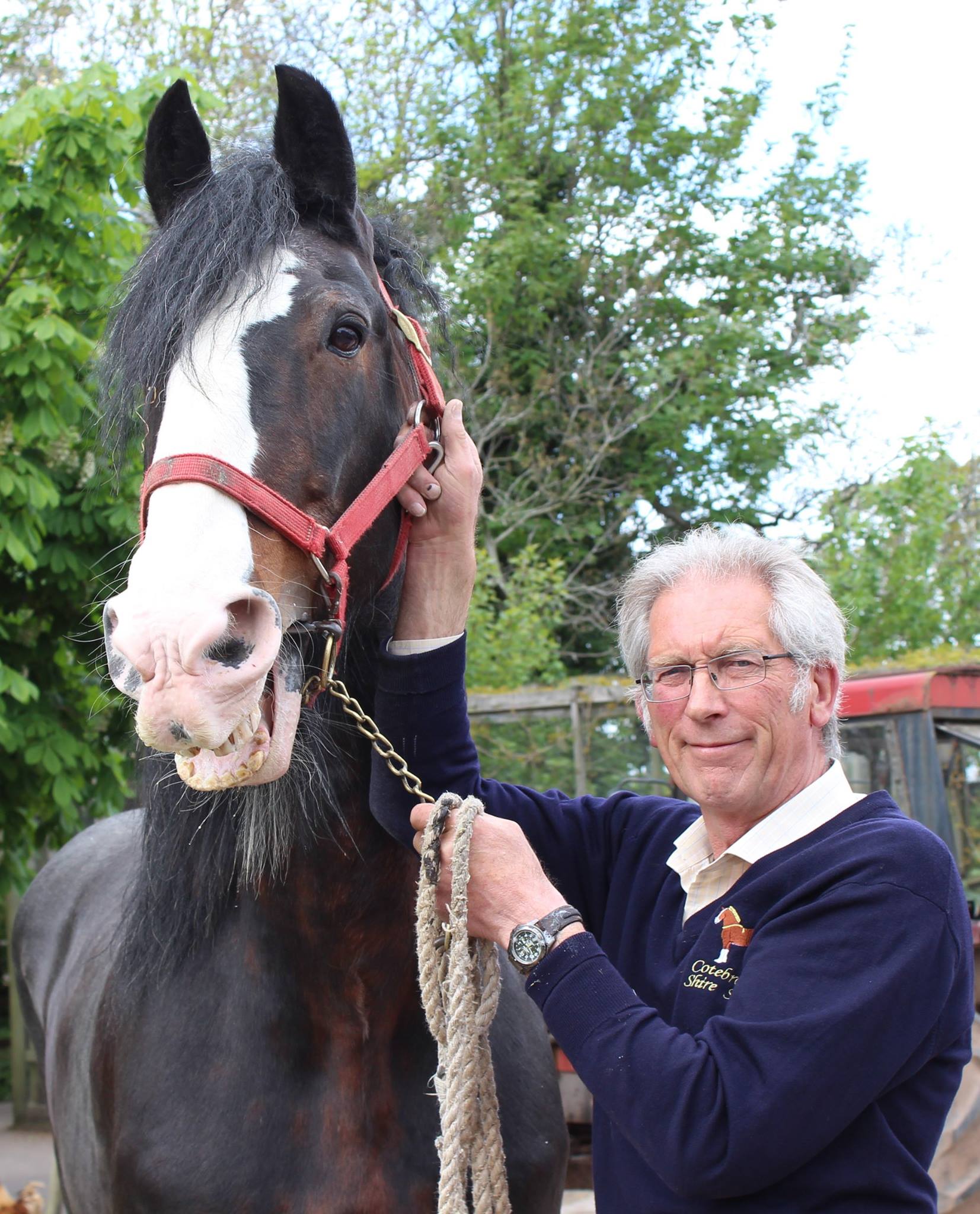 In 2008, Northeast Shires imported Moorfield Edward frozen semen. We have been using this semen on our own mares in 2009 and 2010 with great success.
A breeding dose of Moorefield Edward frozen semen consists of seven .5cc straws. The cost for a breeding dose is $800. This fee is for a single breeding dose only and does not include any insemination or other vet charges. We highly recommend that you take your mare to our vet located in Dover, NH who has been breeder our mares with these straws. If you chose to have the frozen semen shipped you must make all necessary arrangements.
Phone (603)930-6975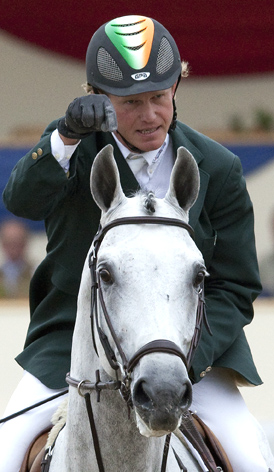 Cameron Hanley (IRL) & Ballaseyr Twilight (Sure Coin) ISH - 2000 Hickstead Nations Cup R.I.H.S - Cameron Hanley - Ireland…
Read More