Russian Heavy Draft Horse Stallion - Maidan
The Russian draft horse is a heavy horse breed that was developed in Russia during the nineteenth century originally names the Russian Ardennes heavy horse it is one of a number of heavy horse breeds developed in Eastern Europe including the Lithuanian Heavy Draft and the Vladimir Heavy Draft, although the Russian Heavy draft is the smallest in size to compared to the other breeds.
Russian Heavy Draft Horse Stallion - Maidan
- 2016 y.b., he belongs to the Russian Institute of Horse Breeding.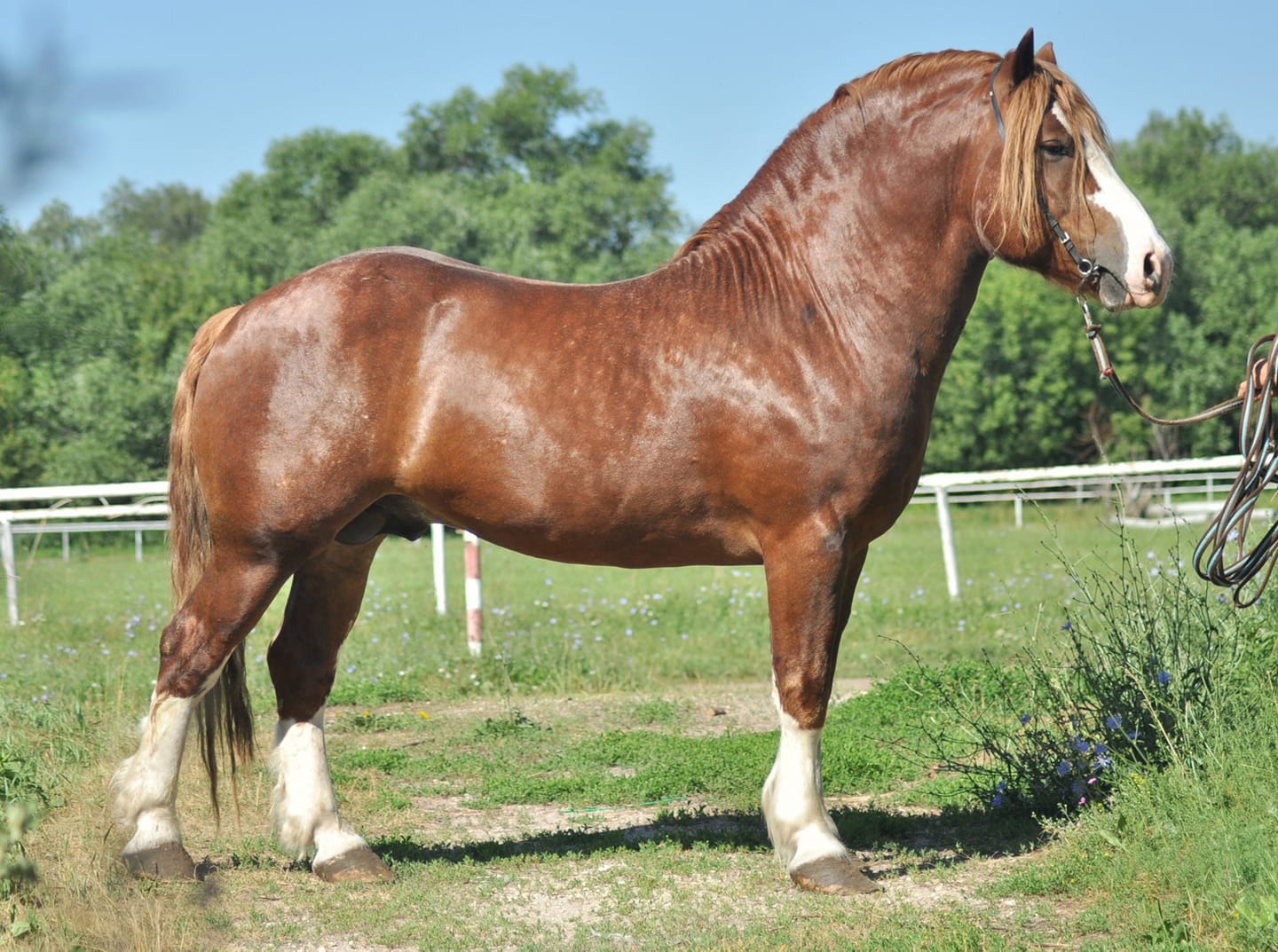 The selective breeding of the Russian Ardennes began in 1860 at various stud farms in Russia, around this time a number of Belgian Ardennais heavy horse stallions were imported to Russia and local Brabanšon, Percheron and Orlov Trotter blood were put in foal to these imported stallions. The aim of the new breed of horse was to produce a small compact horse with the strength and durability to carry out farm work.
Russian Heavy Draft Stallion, Sapsan @Olesya Nickolaeva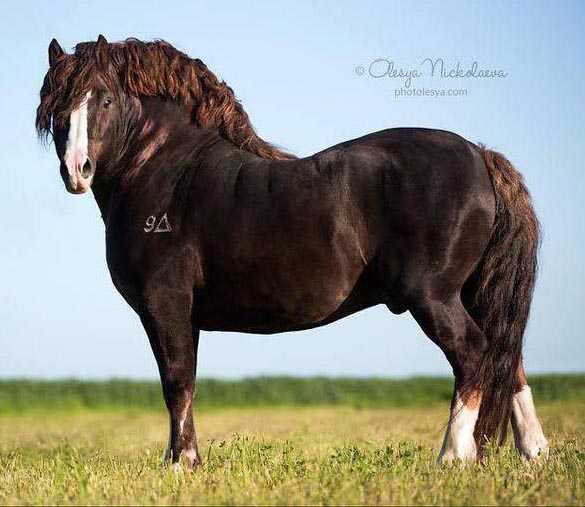 World War One and the Russian Revolution of 1917 caused a sever decline of numbers in the breed, with under one hundred Russian Ardennes stallions remaining in 1924, the Soviet government prioritsed the breeding of these horses to carry out the labour needed in the farms around the country and by 1937 the breed was re-established. In 1952 the name of the breed was changed from Russian Ardennes to the Russian Heavy Draft.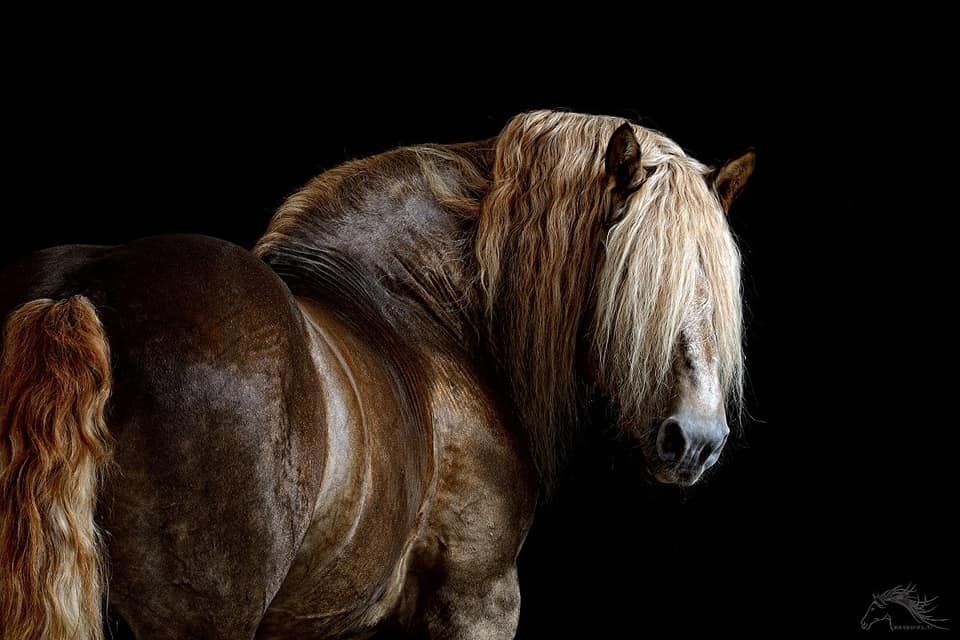 The breed has grown in numbers and in the 1980s is was reported their were almost 50,000 Russian heavy horses registered within the Soviet Union.
Russisch Trekpaard / Russian Heavy Draft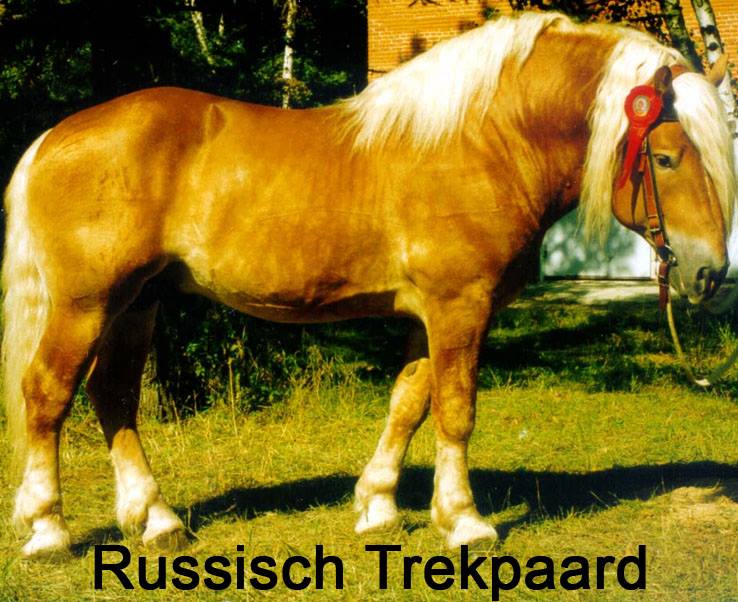 Stable Express Horse classifieds - Heavy Horses For Sale