Real Estate - Horse Properties
| | | |
| --- | --- | --- |
| | | Real Estate - Horse Properties |
Stable Express has horse properties listed for sale from all around the world from specialist equestrian real estate agents. Stable Express is designed to be your one-stop destination for anything you can think of that is about or related to equestrian real estate. Our Mission To be the leading provider of quality advertising and information services for the horse real estate market.
4 Bedroom detached equestrian/smallholding home with annex and approx 2.87 acres, Bedfordshire
An introduction to a 4 bedroom detached equestrian/smallholding in Bedfordshire on a plot extending to approx 2.87 acres with block built stables & manege. 1 official annex, a separate 1 bed grooms quarters/office. Former garden nursery which also has development potential.
Call agent: 0800 448 0905








Horse Property 30 minutes from LOS ANGELES | $1,200,000 home in California
Listed by Amy Gandel with Pinnacle Estate Properties : amy@amygandel.com
Call agent: +1 805-208-2043




For Sale: 186 Acre Horse Farm. The last house on a dead end road with only 2 other residences. 186 Acre Equestrian Estate complete with indoor arena, outdoor arena, two separate horse barns, 9 paddocks. There is a two bedroom guest house in addition to the 3,600 house with an additional 1,800 square foot basement with accessory apartment and separate entrance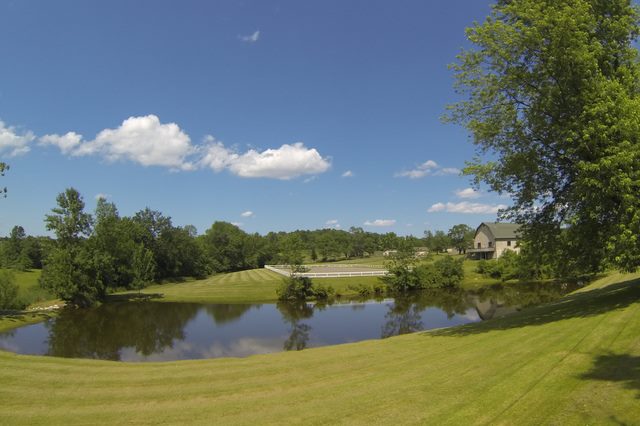 Unique horse estate near Wellington up for auction
A luxury equestrian estate with amenities that include a swim-up bar and a chicken coop will be auctioned next month after months on the market with only modest attention.
The 15-acre Wild Orchid Stables in the exclusive Homeland community near Wellington has been listed for more than $6.5 million but will be auctioned Dec. 7 with a reserve price of $2.75 million.
Wild Orchid Stables
The reserve price means if the winning bid is below $2.75 million, the owner can decide whether he wants to sell for that amount. If the winning bid is above $2.75 million, it`s an automatic deal. Trayor Lesnock, president of Platinum Luxury Auctions, said Wild Orchid Stables is unique because it has both excellent equestrian facilities and an opulent home with a guest house. Typically, equestrian estates have great stables and a modest home or vice versa. `This is everything wrapped into one,` said Lesnock, whose firm sold Wellington`s Two Swans Farm in February for $6.87 million in a 5-minute auction. `It`s hard to get the best of both worlds.`
Wild Orchid Stables
The main house and guesthouse have 6,450-square-feet of living space, five-bedrooms, five-and-a-half bathrooms, a billiards room, saltwater fish tank, stone fireplace, and Venetian plaster. Outside is a resort-style pool, custom rock waterfall and slide, and a hot tub `grotto.`
Equestrian facilities include six paddocks, four stalls, and a fenced and irrigated riding area. There is also a 3,200 square foot out building that has a gym and custom-finished garage.
`This property appeals to equestrians, families, and car enthusiasts,` said Matt Johnson, a Realtor with Illustrated Properties who picked up the home`s listing recently and is working with Platinum Luxury Auctions. `It`s good for someone who has a lot of toys.`
Wild Orchid Stables
Wild Orchid Stables was built by contractor and entrepreneur Michael Miebach for his family. They`ve lived in the home about 10 years, but with one child in college and another finishing high school, Miebach is looking to downsize, Johnson said.
The total market value of the home, which is west of State Road 7 in unincorporated Palm Beach County, is listed at $1.14 million by the Palm Beach County Property Appraiser.
Johnson said the benefit of an auction over a traditional sale is that the owner controls the sale date and isn`t waiting for a buyer to stroll along. Wellington estate sells for $6.87 million at auction. For more information, call (800) 262-5132 or go to www.platinumluxuryauctions.com.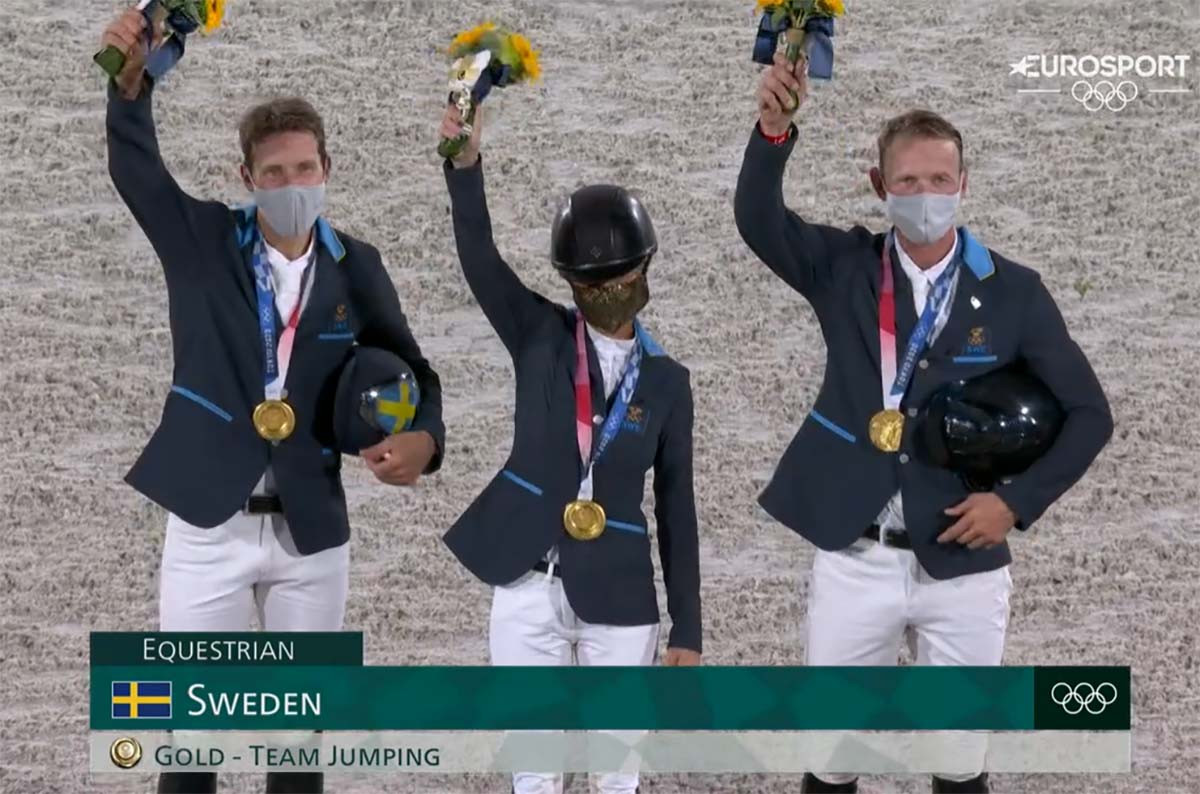 Sweden claim gold after faultless jump-off, watch the final round from Peder Fredrickson. Watch Ben Maher and Explosion W in the team event in Tokyo - The Swedish team dominated the team event today in Tokyo, but Team GB make it through for the final in seventh position.…
Read More