Rapunzel Horses
A haflinger horse named Storm has captured the love of Internet lovers from all around the world, with her luscious blonde hair Storms hair is perfectly styled to something from a fairy tale, below you can see some pics of this stunning eight year old haflinger mare.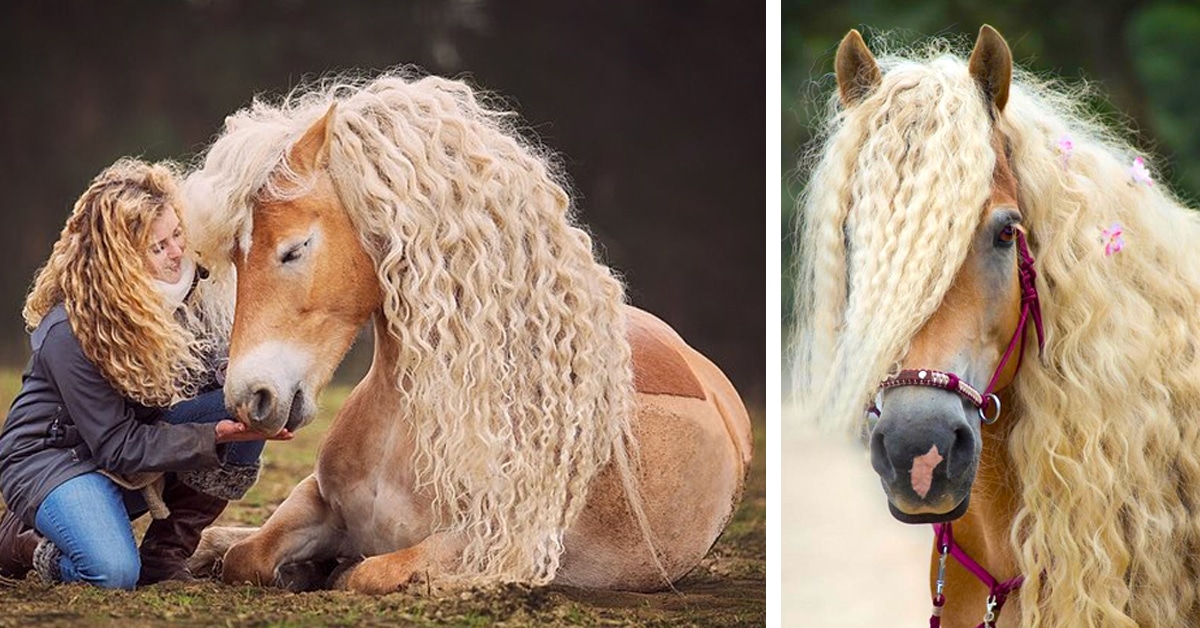 Storm is a haflinger, a breed that is well known for gorgeous manes & tails but storm is a horse with an extra long mane, having not been cut or pulled since storm was a two year old.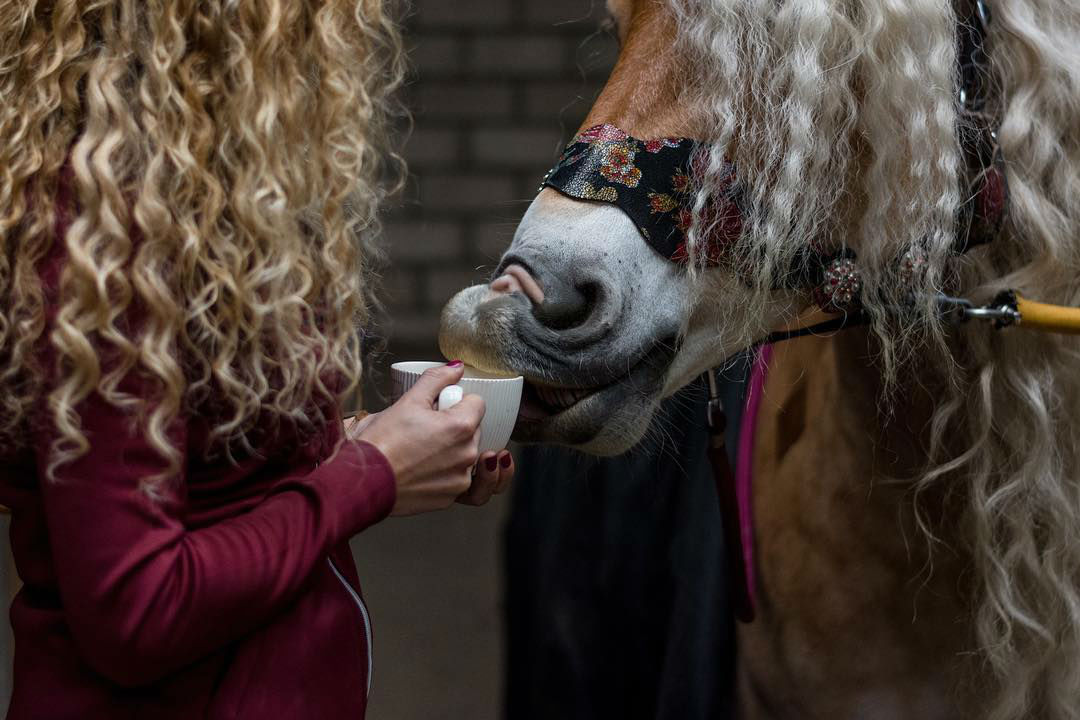 Rapunzel Horses
You can beat a horse with a stunning mane & tale browse through some other stunning Rapunzel horses from around the world.
Stunning Friesen Horse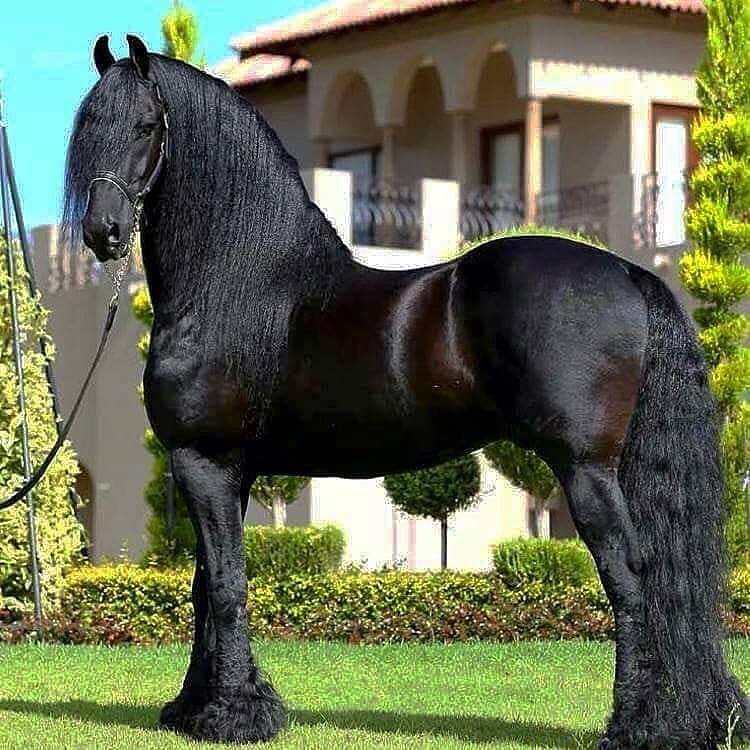 Linus was a star! He was bred in about 1884 and, by 1890 he was sold for $30,000 to the Eaton Brothers. The Eaton Brothers were shrewd promoters of the horse, and shrewd businessmen. They told tall tales about Linus` rapid hair growth (as much as three inches per month) and the beauty regime for Linus (cold water wash with no tonics applied). Linus died in 1894, at the age of ten. But he didn`t die before siring Aurelius and Linus II, who followed in their fatherís sideshow footsteps. Aurelius was a regular at the Egyptian Theatre in Los Angeles. Linus II appeared in prestigious venues in New York and also toured the UK, with exhibits in England, Scotland and Ireland.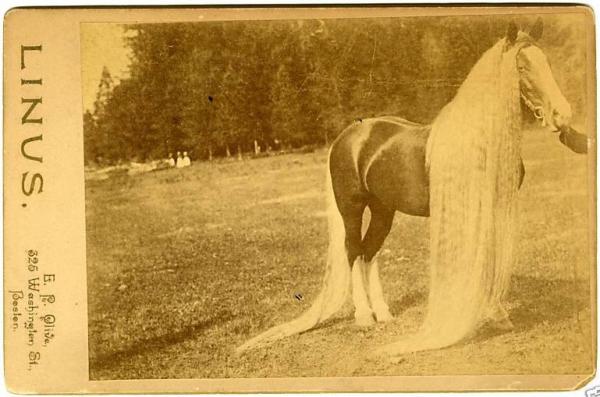 WR Great Scott, Gypsy Horse, Win Some Blue Farms, Debbie Bull owner, trainer Sabrina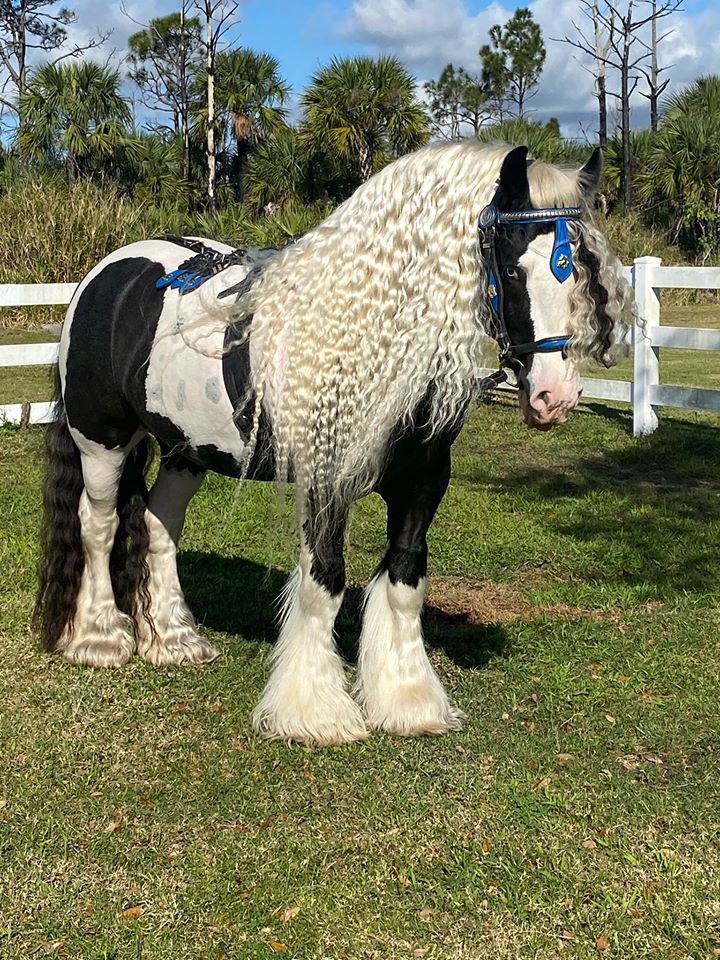 GREEN VALLEY GYPSY HORSE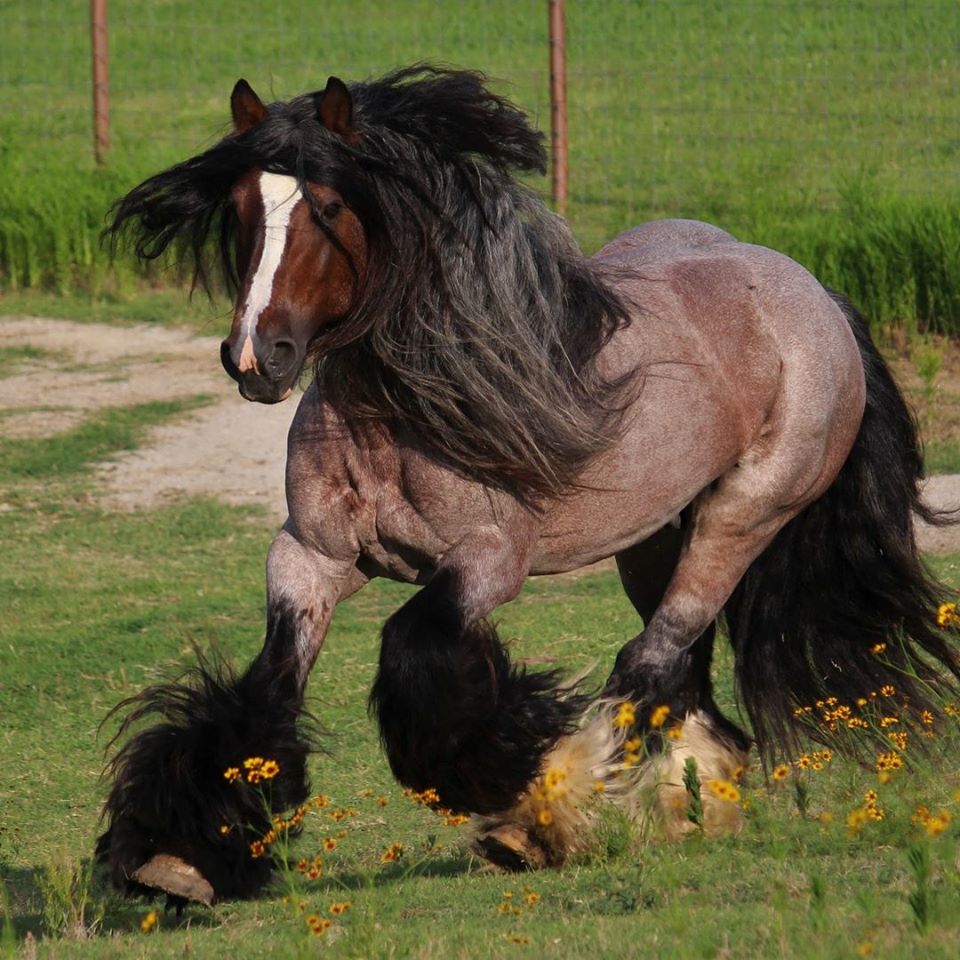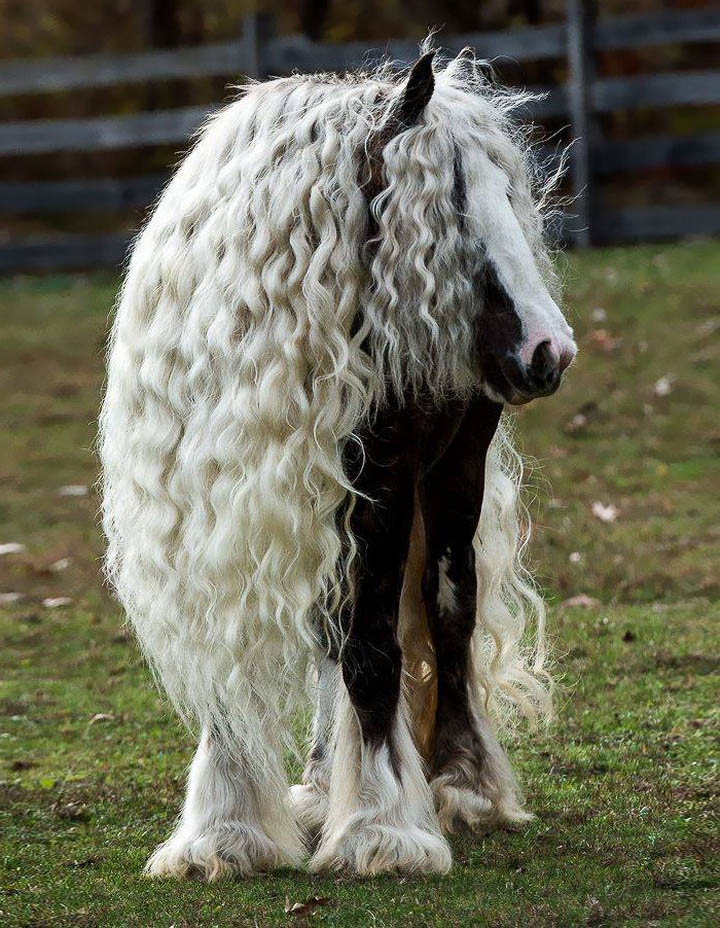 Any fans of the Disney animated movie Tangled which is based on Rapunzel, watch the clip below showing the best scenes from the star of the movie Maximus the horse!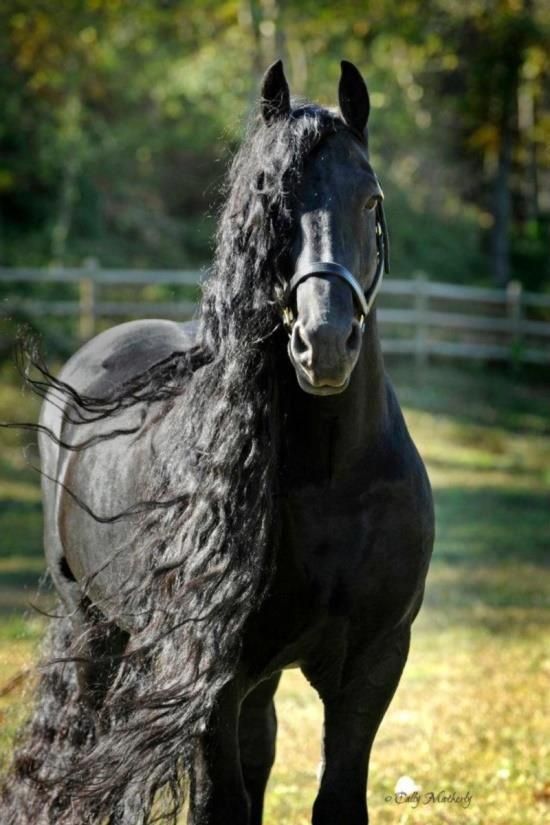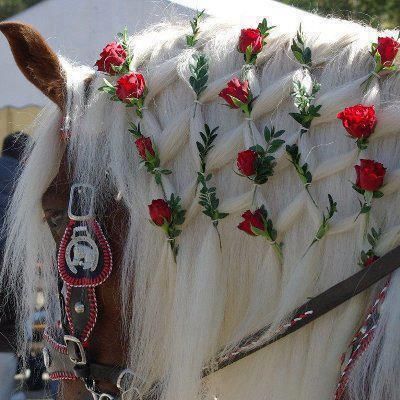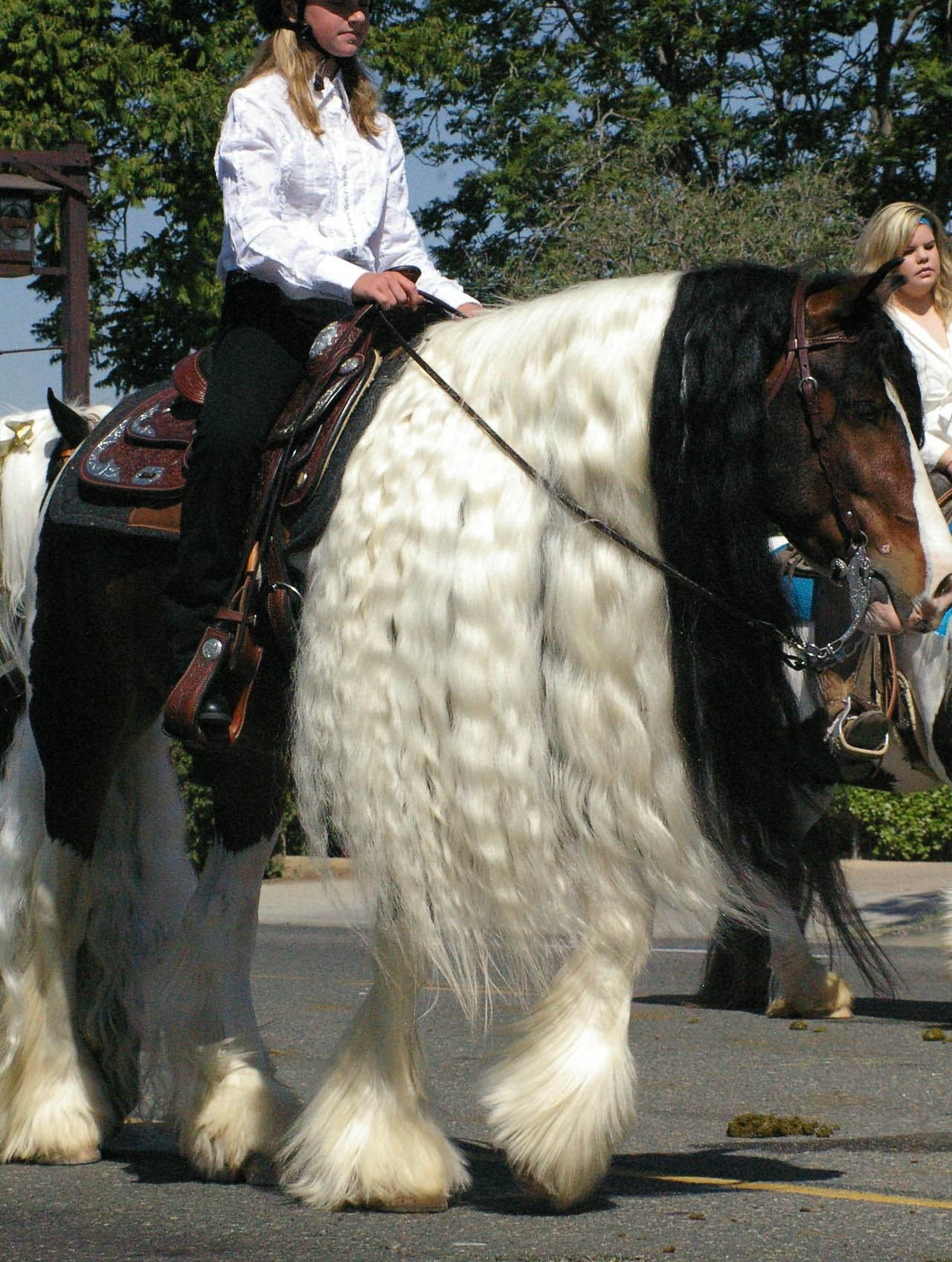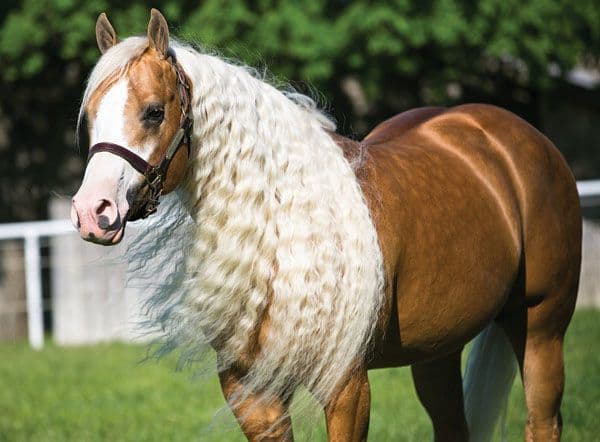 Stunning Friesian with roses in mane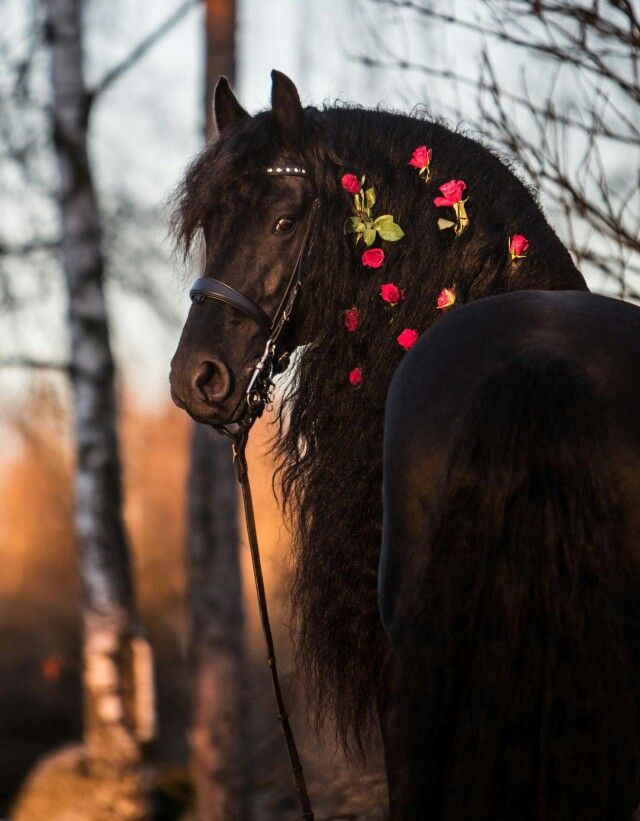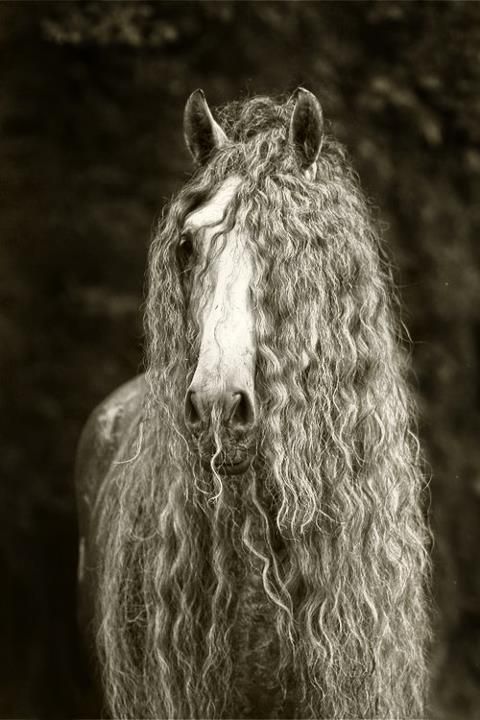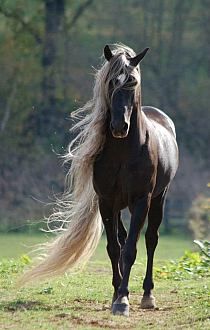 Rapunzel Horses Team