Police Horses
Horses have a long history of being used by police forces from all around the world, below we look at the day in the life of the lovely police horses from Queensland police when escorting the new governor.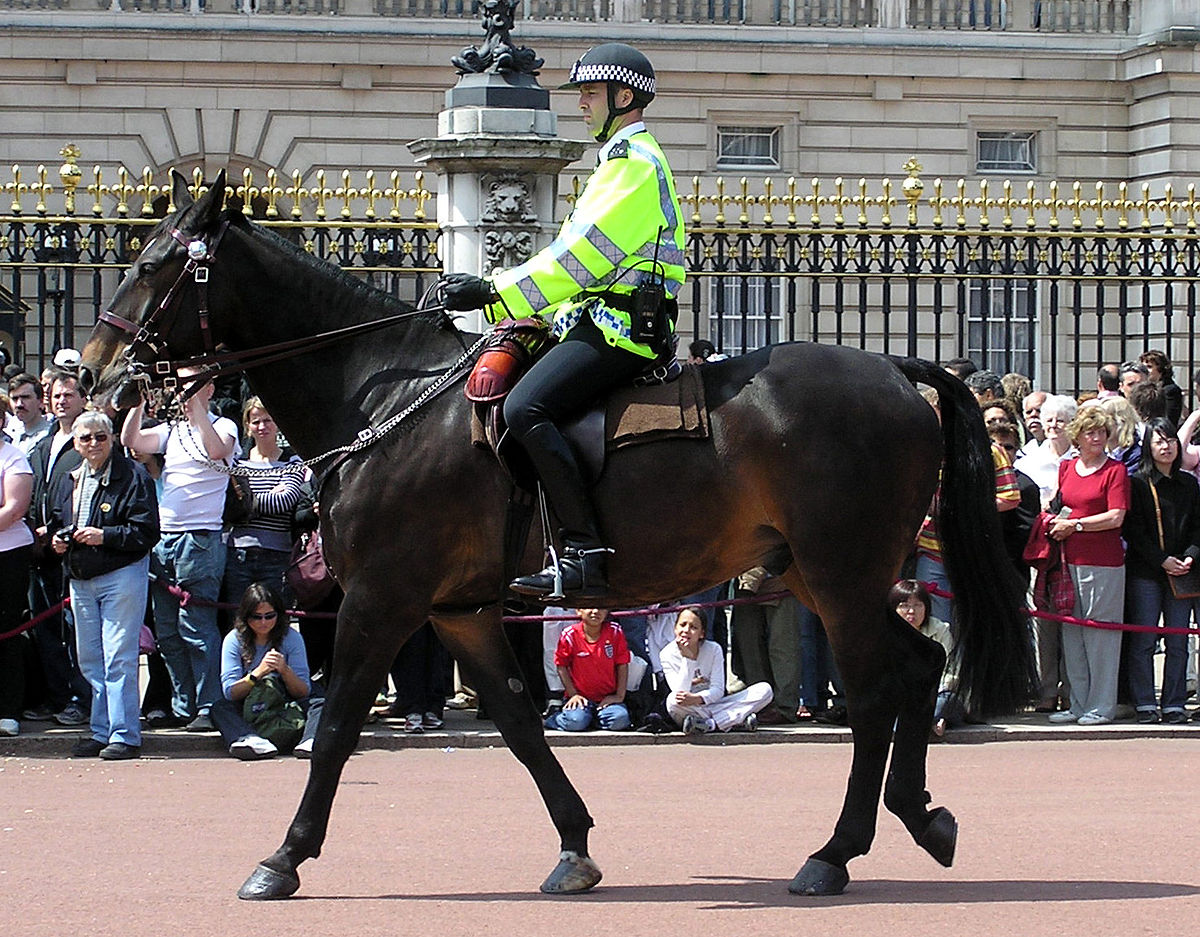 If you are a fan of police horses follow this link and read about how the different
police horses from the different police forces - click here
Guarding Public Safety Nationwide - Alpha & Omega Mounted Security Patrol
(A&O;) and its associated company, Kel Executive Services (KES), provide security for large scale events. The A&O; mounted patrol is the nation`s oldest and largest private mounted cavalry and KES principals supply turn-key security planning and implementation for events.
Alpha & Omega Mounted Patrol and Kel Executive Services have a 20-plus year history. A&O; was founded in the 1980s by CEO Frank Keller. From a humble beginning as an entertainment company providing horse drawn hayrides and Santa arrivals for shopping centers, the organization has evolved into one of the nation`s most respected providers of public safety.

Keller and his late father, a 40-year veteran of law enforcement, designed the first privately owned mounted patrol in the United States to provide security for shopping malls. Continued expansion took the company into security for arenas, amphitheatres, stadiums, concerts, festivals, Business Improvement Districts, and other mass gatherings. In 2000, Keller established KES to provide turn-key security planning and implementation for clients.
Today, the two companies serve the public interest by providing both highly visible deterrents to crime with the mounted patrols and sophisticated behind-the-scenes security via KES. The combined client roster includes the annual Bonnaroo Music and Camping Festival, The Woodlands Township, Virgin Festival by Virgin Mobile, many performers of Farm Aid 2006, PHISH music and camping festivals, World Cup Soccer, Woodstock `94, Super Bowl XXVIII in 2004, and amphitheatres throughout the country.
Specialists from Alpha & Omega and Kel Executive Security can tailor a security program for any mass gathering. The plan may or may not include mounted security officers. However, most mass gatherings today can benefit from mounted officers.
Crowd Control
Alpha & Omega Mounted Security Patrol
Troopers specialize in effective crowd control.
From high atop their horses, professionally trained Troopers provide crowd management as they patrol parking lots, concert venues, and special events across the country. A small number of trained riders on horses can manage huge crowds.
Customer Service
Troopers are professionally trained observers on horseback and are customer service oriented. Riders are courteous, pleasant, knowledgeable and informative at all times. Troopers wear distinctive uniforms and present a demeanour that invites respect, offering an authoritative yet friendly presence.
Crime Deterrent
Troopers work hand in hand with local law enforcement to provide extra eyes and ears to prevent criminal activity in commercial and residential areas. Troopers can clear a path for emergency vehicles easily and horses are trained to escort either VIPs or paramedics and police through crowded foot traffic. Patrols handle amphitheaters, arenas, stadiums, and special events.
Full Service Security
KES provides the complete spectrum of security planning and implementation with turn-key event security from pre-planning to post-event evaluation. Security experts assist clients in assessing needs, minimizing risk, logistical planning, securing permits, executive/performer protection, crowd management, budget planning, deploying resources and other event security requirements.
Advantages of Mounted Patrol Security
While protection of people and property is the chief goal of the Alpha & Omega Mounted Security Patrol, many other advantages are derived from that purpose.
Height.
A mounted Trooper sits eight to ten feet high, towering over the tops of parked vehicles and allowing exceptional visibility. Studies indicate a mounted Trooper is six times more visible due to his or her position than a foot patrol, bike patrol or motorized unit.
Visibility.
Uniformed Troopers astride stately horses patrol your property. Visibility equals deterrence.
Goodwill.
Troopers interact with patrons, creating a reassuring presence. Strong, visible security fosters repeat business.
Adaptability.
Riders are able to maneuver easily in situations that are difficult, if not impossible, for traditional patrols. Difficult terrain and constricted areas are the specialty of A&O.;
Response.
A mounted Trooper can rapidly maneuver between parked cars and vehicles, and horses move easily on natural terrain or uneven ground.
Reconnaissance.
A mounted trooper has a 360-degree range of vision.
Respect.
The combination of a well-trained horse and Trooper commands respect, creating unsurpassed efficiency in crowd management.
Reassurance.
The stately, groomed horses act as a bridge between customers and Troopers. Riders are trained in customer service techniques that will reflect a positive image of your business or event.
Publicity.
Because the Troopers are so visible, they often attract the attention of the news media.
Alpha & Omega Services, Inc. 2906 West Southlake Blvd., Southlake, TX 76092 / Phone: 817.379.6607 / Fax: 817.379.5993 / E-mail: info@mountedpatrol.com