Oakley Horseboxes
Oakley Horseboxes is one of the UK`s most well established horsebox builders, building luxury horseboxes of the highest quality. Oakley Horseboxes create horse lorries offering a unique build quality, strength, value, comfort and bespoke style that`s sought after by horse lovers
Oakley Coachbuilders, High Cross, Ware Hertfordshire, SG11 1AD Telephone: (01920) 466781,
Horseboxes For sale made from Oakley coachbuilders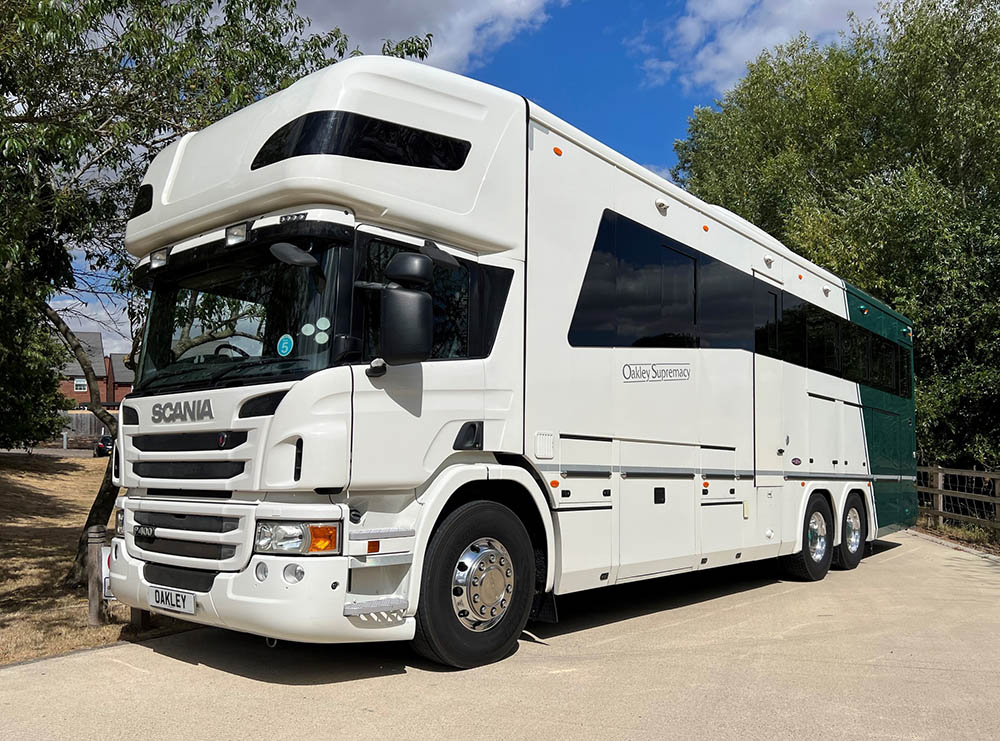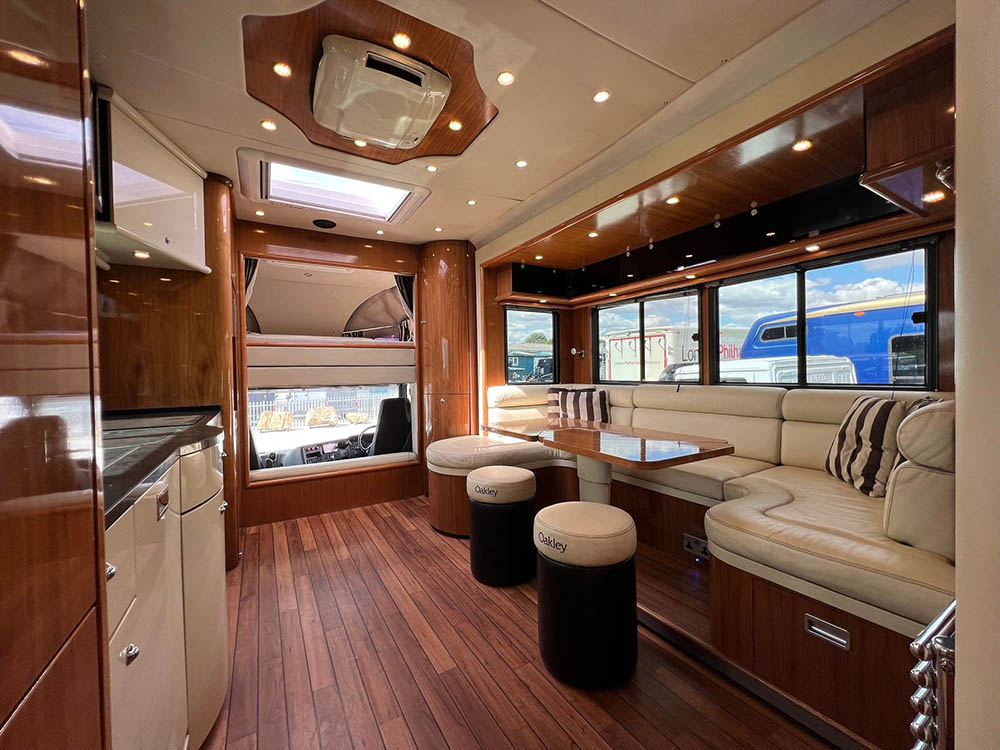 Below you can take a video tour of a coach built Oakley Horsebox.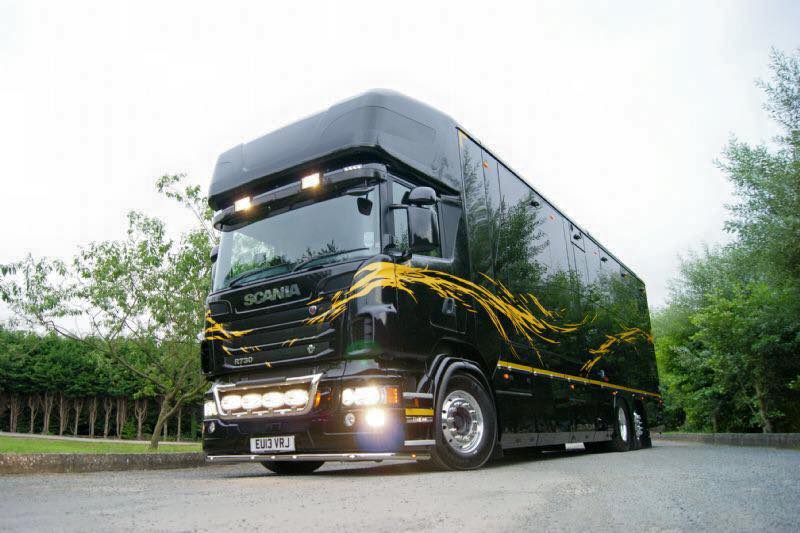 Second Hand Oakley Horseboxes For Sale
**FOR SALE** - 7 horse Oakley supreme Horsebox
- Built on a Scania.. This lorry is a pleasure to own , very reliable and easy to work with . 7 horses comfortable with very safe partitions strong headboards and fans for the horses . Side and rear ramp with barn doors on the side making it very easy to put tack locker , feed or Haylage on the front of the horses . Lots of lockers , two tack lockers, under floor storage.
Living is very comfortable , sleeps four people two double beds , toilet, shower hot and cold water, fridge and cooker. Large wardrobe , with lots of cupboard space and storage.
Very sound and reliable engine well looked after, £17500 Based Canterbury Kent
Oakley horse lorry for sale - Layland DAF. SOLD
- I am selling my much loved horse lorry. Full partitions, tack area, sleeps 4, loads of locker room, rug racks etc, all in lovely condition 80,000 miles from new , 7 months plate and 4 months tax. Drives beautifully.
OAKLEY SUPREME 5 HORSE ON SCANIA EURO 193m 280
- SOLD 17 ton HGV. Spacious living with cooker, hob, fridge, blown central heating and lots of storage. Sleeps four comfortably with additional pull out grooms bed in the horse section. Has separate bathroom including shower, basin and toilet. Plenty of tack lockers and storage, rug rack and grooms sink, aluminium floor. Stalled for 5 with good solid partitions and headboards. Super condition, re-sprayed approximately 5 years ago. 280,471 kms. Horsebox from new (94), comes with private plate TIA 6300. Priced to sell at £22,500. Based near Bury St Edmunds, Suffolk. Please message for more info.
V Reg Ford Iveco 3 stall Oakley supreme fitted with 4 berth full luxury living to include
, Hot/cold water ✅ Cooker/ hob/grill ✅ Fridge ✅ Shower ✅ Fully removable dining table ✅ Loads of storage space ✅
Plus much more. Horse area to include: Fully removable "H" partitions ✅ Solid floor with rubber over mats ✅ Full height loading gates ✅ Light weight ramp✅ Saddle racks and bridle hooks✅ This Lorry drives without fault 👌 12 months mot £11,995
Oakley Supersport 5 seater 3.5 ton, as new, £34,995. See Central England Horseboxes Ltd website form full pics and info!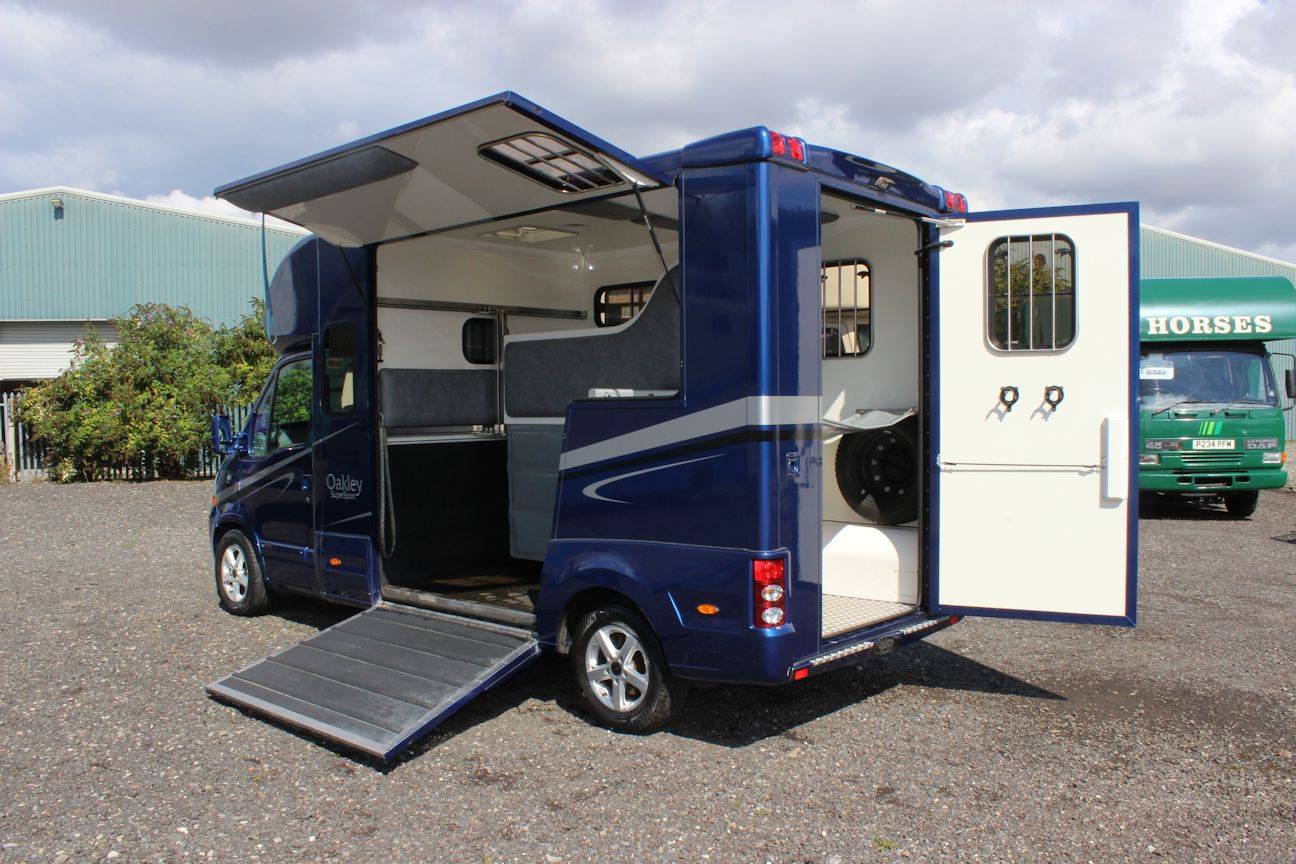 Oakley Supreme 5 Stall Horsebox
- ideal ladies HGV -2000 Y reg chassis with luxury living accommodation, upholstered seating,light Oak wood furniture and wall panels, tinted windows, gas hob, grill and oven, microwave oven, refrigerator with small freezer compartment, removable dinning table, remote control flat screen DVD T.V, lighting throughout. Sink/ instant hot and cold running water, hot air heating, wardrobe/cupboard. Full Bathroom with Separate shower cubical. 5 fully adjustable padded divisions, 5 head dividers, roof vents, Plenty of locker space. On board Generator. 6 speed manual gearbox, 18, 000 kg G.V.W. Lovely lorry that we will be sad to let go. Available after Hoys £55,000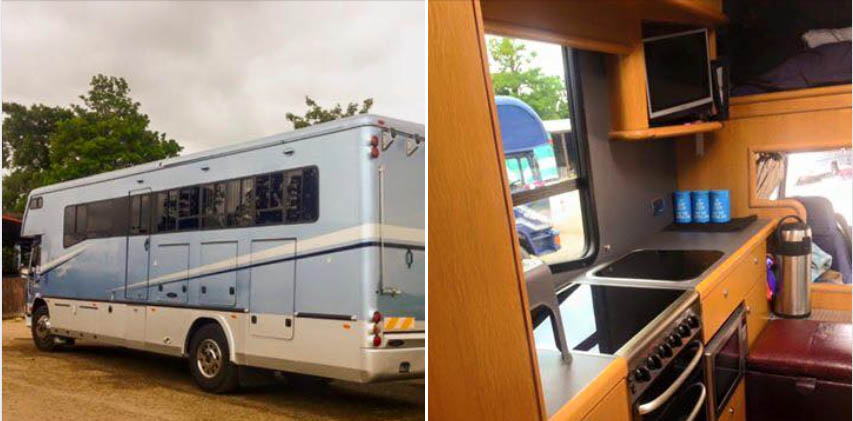 🚚🚚OAKLEY SUPREME🚚🚚 - 7.5 tonne,VW MANN,1997. Blue/Grey. - SOLD
# Stalled for 2 ponies but could possibly easily put 3 x small ponies on board with an additional partition. # Storage racks for rugs above partitions. Coats hooks,bridle racks and saddle racks all fitted out.
# Partitions immaculate and easy to work with. (Original Oakley partitions)
# 4 tie rings.
# Tinted windows,Air vents,rear window openings all round.
# 2 x spotlights in back.
# External Locker storage.
# 5 external tie rings.
Compact and cosy living no leaks and immaculate.
Living consists of; # Luton which sleeps 3 easily(very roomy)
# living seating folds down to a double bed sleeping 2 and sits 5 comfortably.
# Under seat storage.
# Full fitted kitchen comprising of wardrobe, over head fitted cupboards above seating and above sink area.
# Sink with drainer.
# Gas cooker.
# Fridge
# Cutlery drawers x 3.
# Fitted wall mirror (a got to be!)
# Central heating and hot water tank under seating.
# Spotlights and lighting throat living.
ALL KITCHEN UNITS AND UPHOLSTERY Is the original OAKLEY DESIGN-immaculate. # Very comfortable driver and passenger seats. This lorry is old but I can`t stress enough how reliable it`s been. Obviously "maisy" our little lorry has a few scrapes and scratches over exterior so PLEASE don`t expect it to be immaculate but overall is a perfect little lorry for someone to enjoy as much as we have🚚💓.